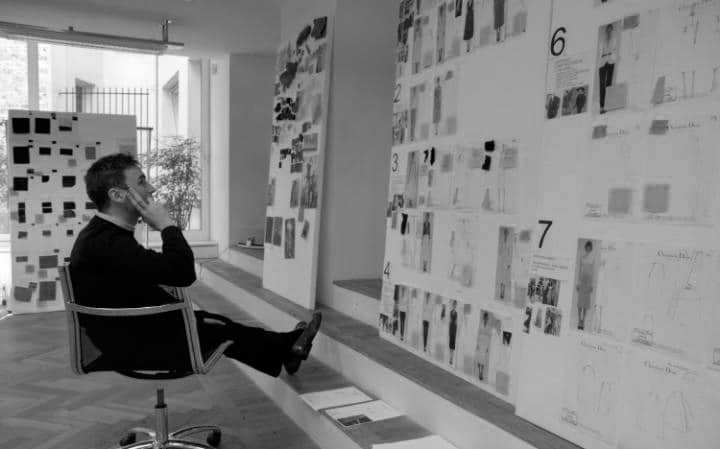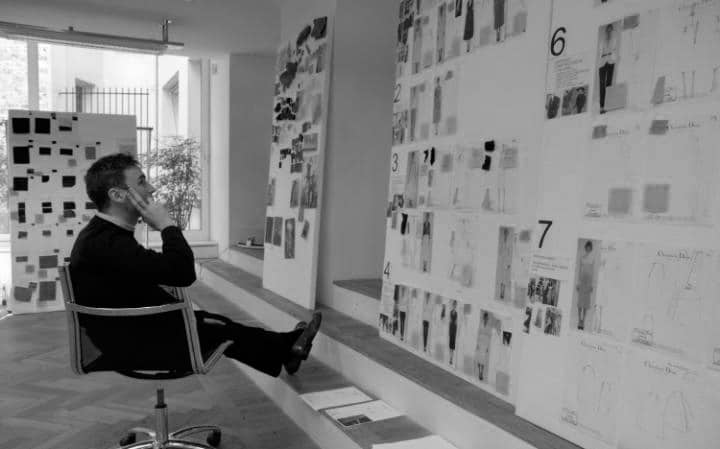 Recently, an interview to the brilliant Raf Simons was published by The Telegraph. On it, the outstanding Belgian creative stated his firm belief that fashion was going at such a fast pace, that it is impossible for him to keep up, and everything gets lost in the way.
Naturally, the main fashion media picked up the story, although there is a certain refrain from expressing agreement with Mr. Simons' statements.
I quote:
"Everyone is paying attention to the wrong thing in my opinion. There's this huge debate about 'Oh my God, should we sell the garments the day after the show or three days after the show or should we tweet it in this way or Instagram it in that way?'… You know, all that kind of bullshit. Will all that stuff still be relevant 30 years from now? I don't think so. What we should ask is will we have enough creative people who are strong enough and willing to do what is necessary right now to follow that madhouse. Lots of people are starting to question it. My generation especially is shifting now… like me and Phoebe [Philo], Nicolas [Ghesquière] and Marc [Jacobs]. We've been around for 20 or more years. We know what fashion was and where it's heading to. Now it's a question of what we are willing to do and how we are going to do it."
Shoutout to Olivier Rousteing, the social media savvy creative director of Balmain. One cannot distinguish one collection from other, or a single concept he is basing them on. Before every single presentation, the Instagram feed of every fashionista is flooded with "teasers" of what he will present, resulting on a non-groundbreaking fashion première that will definitely be easily forgotten. We can easily see here that Balmain is not seeking to heal and bring back the prestige the Maison once had, but it is only focused on selling more.
Although Rousteing was obviously called in to Balmain to bring a breath of fresh air to the legendary label, there are ways to do it in a more subtle way, just see what J.W. Anderson does with Loewe, or what Hedi Slimane did with Saint Laurent in the past. Even though both designers had great social media presence, this doesn't vulgarize their work, or make the collection lose its mystery.
There are young designers that also look to revolutionize while trying to preserve their art, as Mr. Simons wishes to. For instance, Alessandro Michele seeks to generate a new experience with his direction of Gucci, every piece is a work of art that is expected and appreciated, and Demna Gvasalia is turning the fashion world upside down breaking all conventions and even getting the attention of tabloids. When the DHL t-shirt from Vetements came up, nobody could believe it. Demna was selling a t-shirt that the webpage of the famous courier sells for 6 USD as a high fashion piece, retailing for almost 300 USD.
What was the message behind Gvasalia's move? A Marcel Duchamp-esque rise against the conventional fashion industry for sure. Because what was some time ago considered an art, now runs at a pace that's so fast that in a near future, designers will be dropping pieces such as the DHL shirt as fad fashions, because anyways, if such pieces are marketed in the right way and instagrammed by the "right" people, they will be highly coveted and the online shops will sell out.
Us, the believers that fashion is an art, have to follow the brilliant minds such as Raf Simons and reflect upon the craze that is causing a whirlwind. We have to understand that each high end piece must be treated as an investment piece, and due to the fact that now the brands are speeding things up, the anticipation to get that great piece you saw at the previous fashion week, is lost, and the value of the creative process of some of the most outstanding minds on fashion decreases.