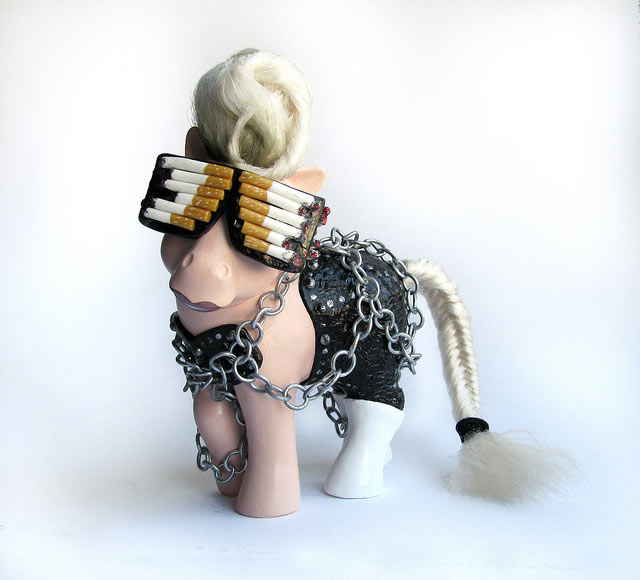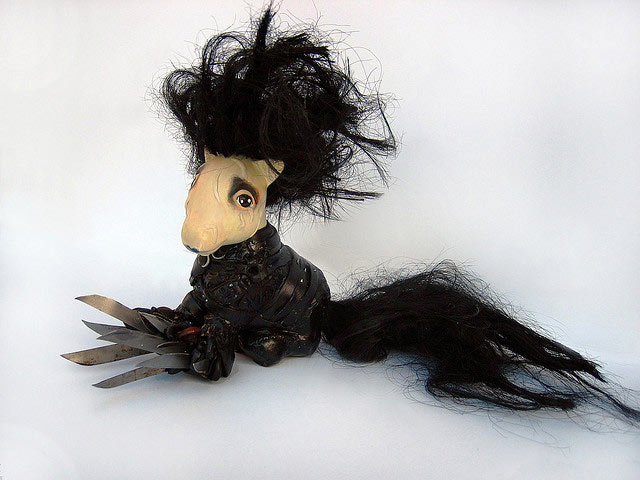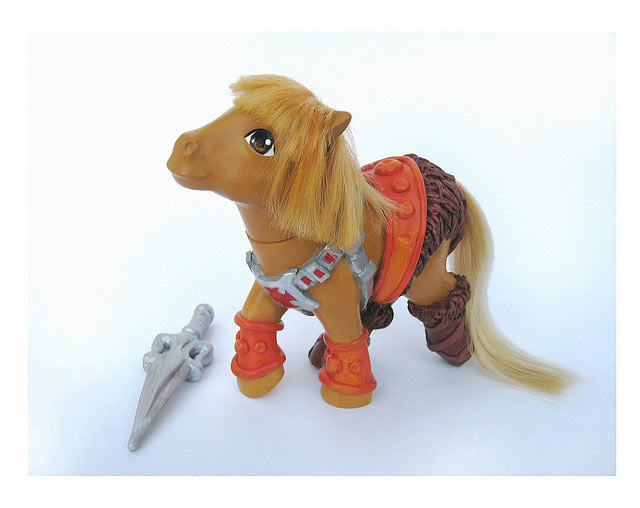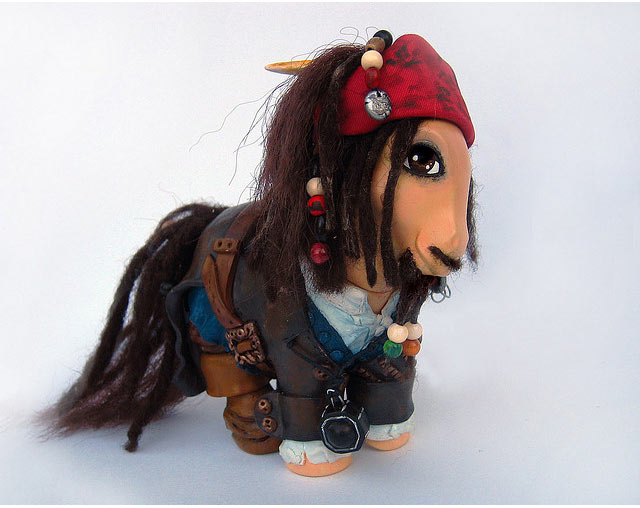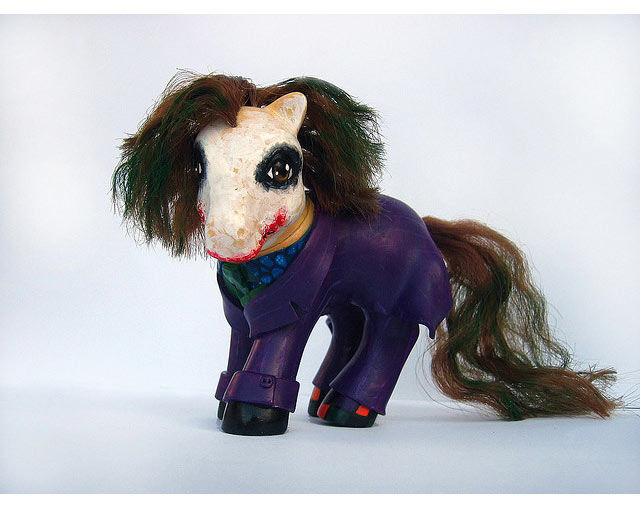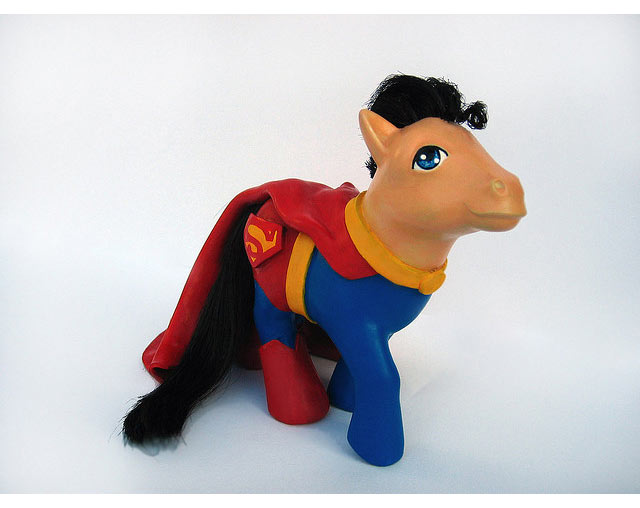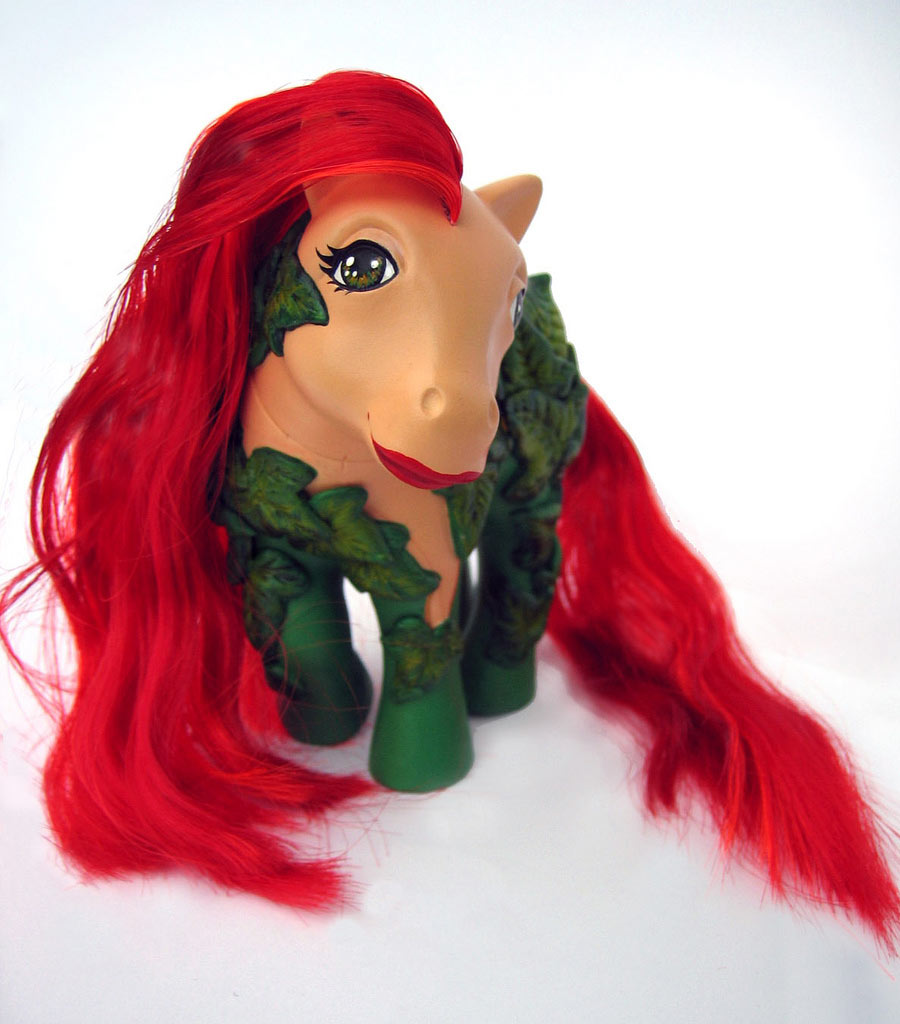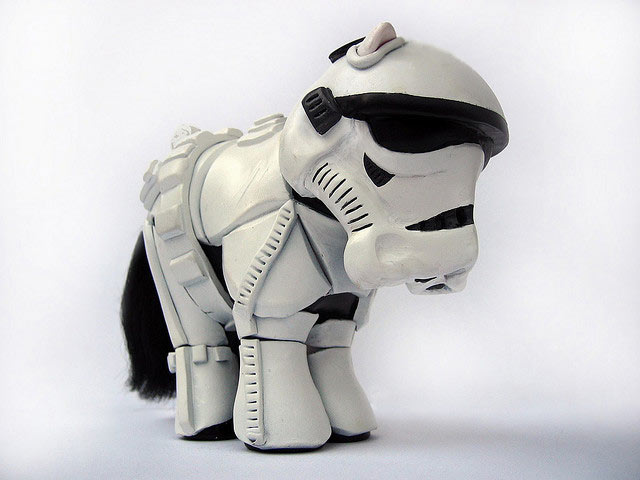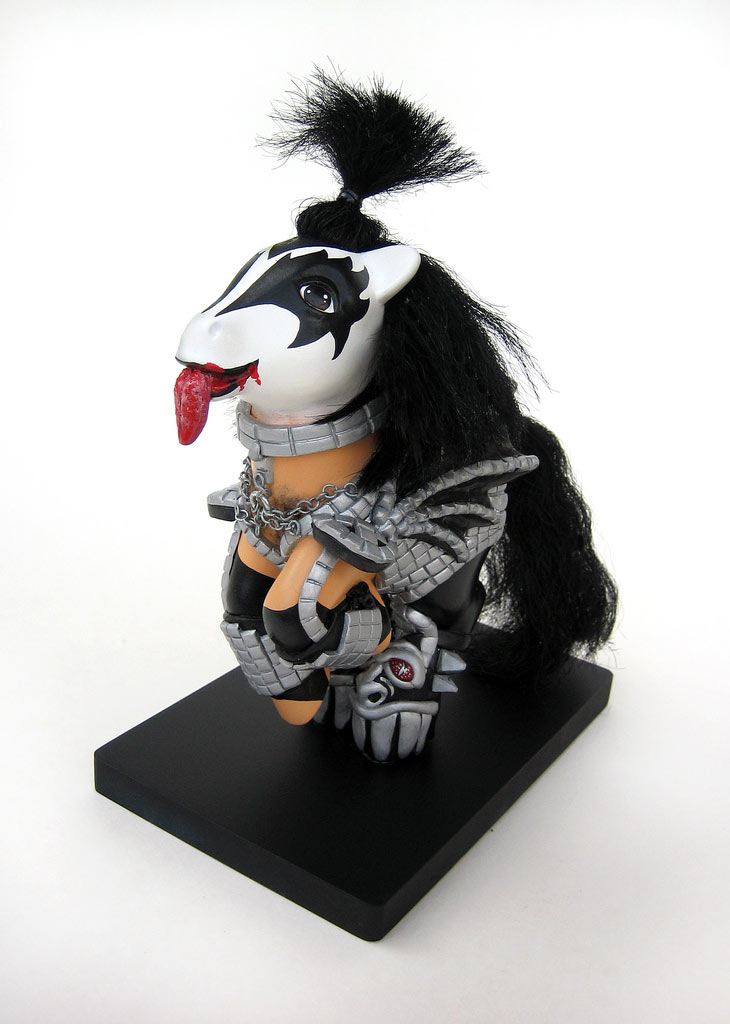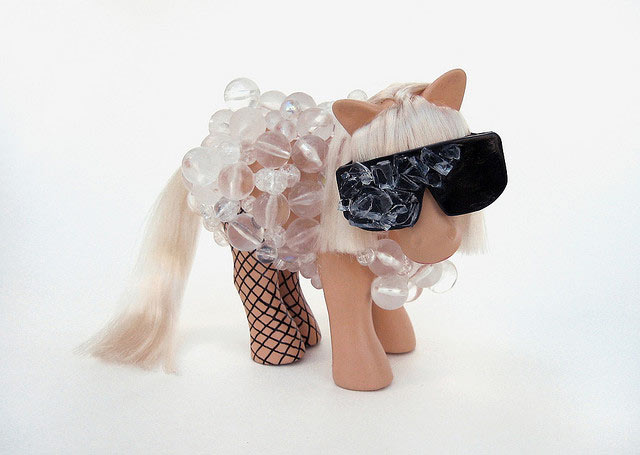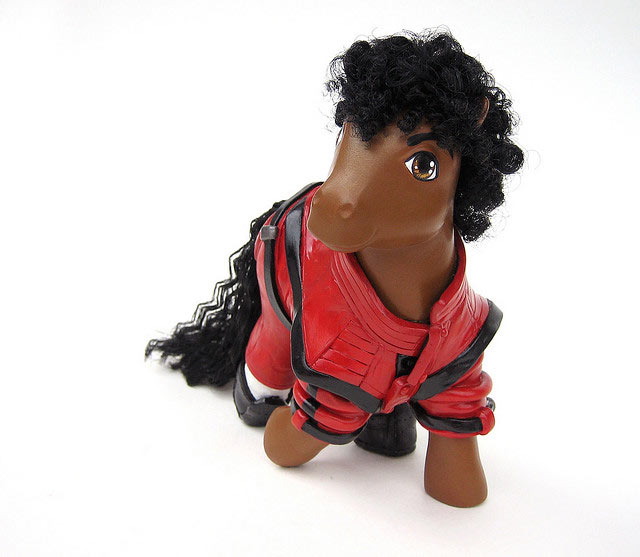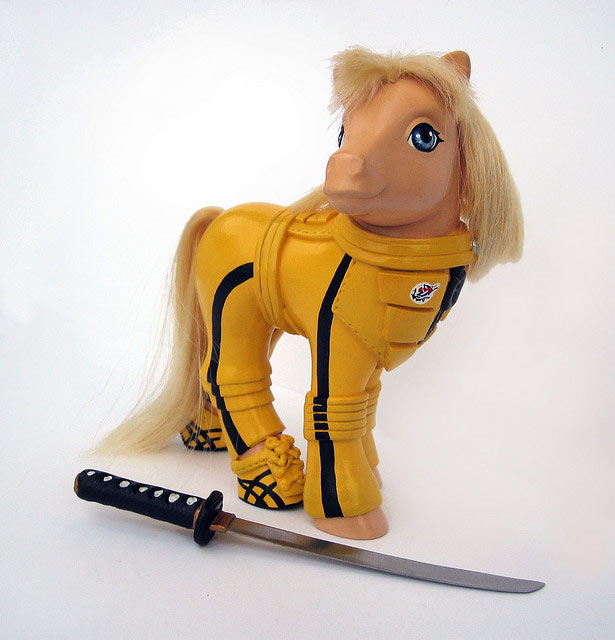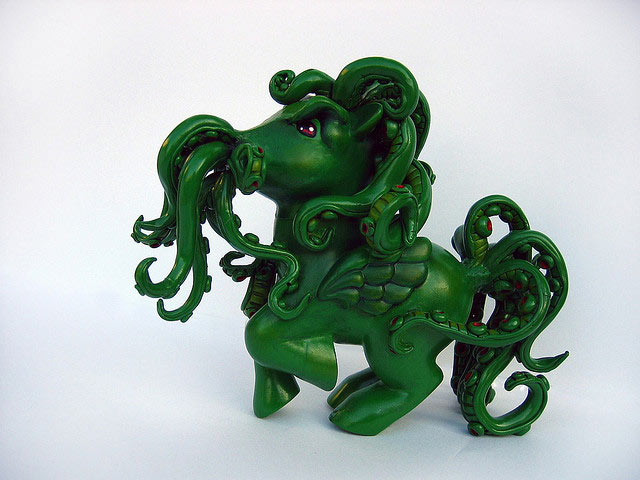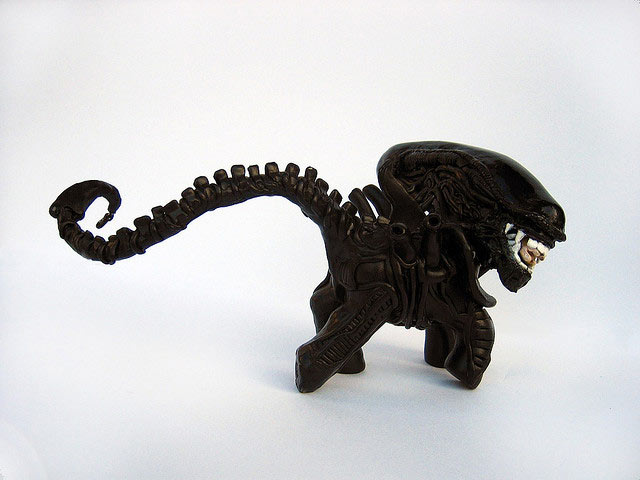 Really? Lady Gaga may be a pretty My Little Pony, thanks to the Finish artist Mari Kasurinen, who has focused his work on transforming these figures for girls, for which I was marginalized as a child… jokes back, it's fun to admire.
Lady Gaga, Eduardo Manos Tijeras, Alien, Michael Jackson, Kill Bill, Kiss, Batman… take a look on the portfolio.
Esto es real como la vida misma, Lady Gaga puede ser un Pequeño Pony, gracias a Mari Kasurinen, una artista de Finlandia que ha centrado su último trabajo en transformar estas figuritas para niñas, por las que fui marginado en mi infancia… bromas a parte, el resultado es bastante divertido.