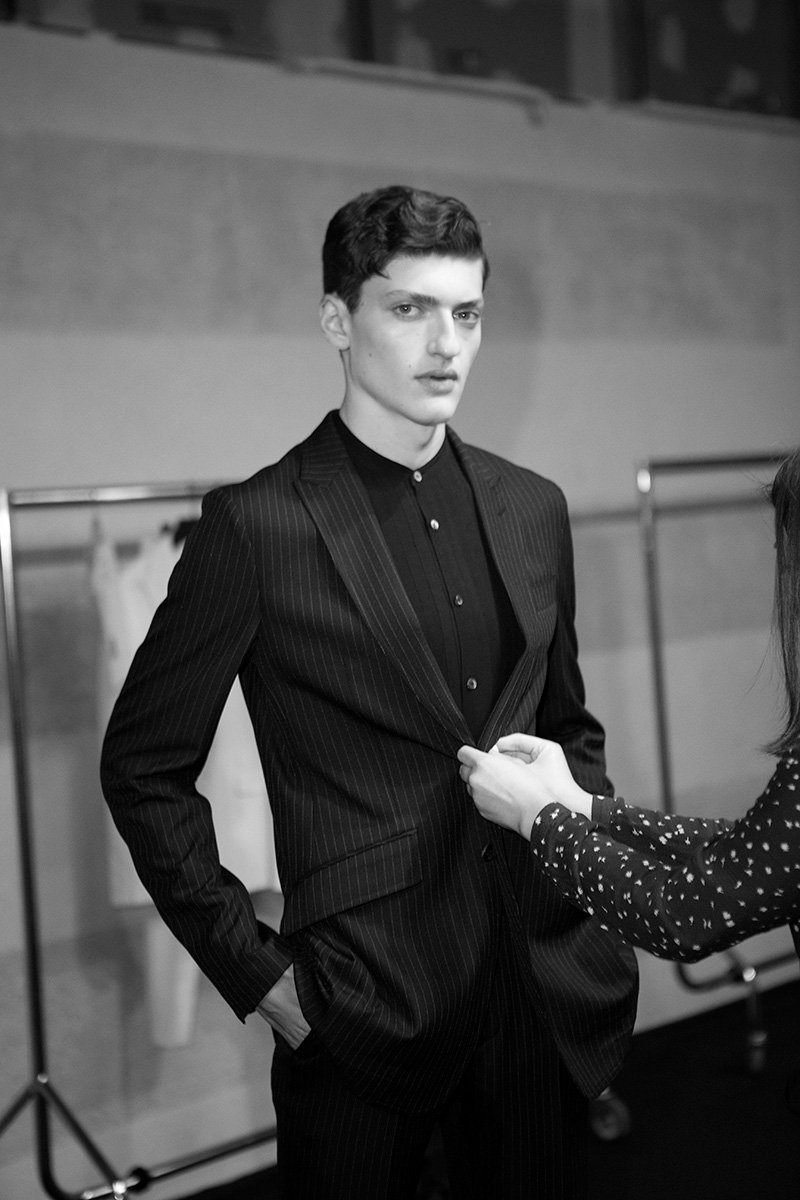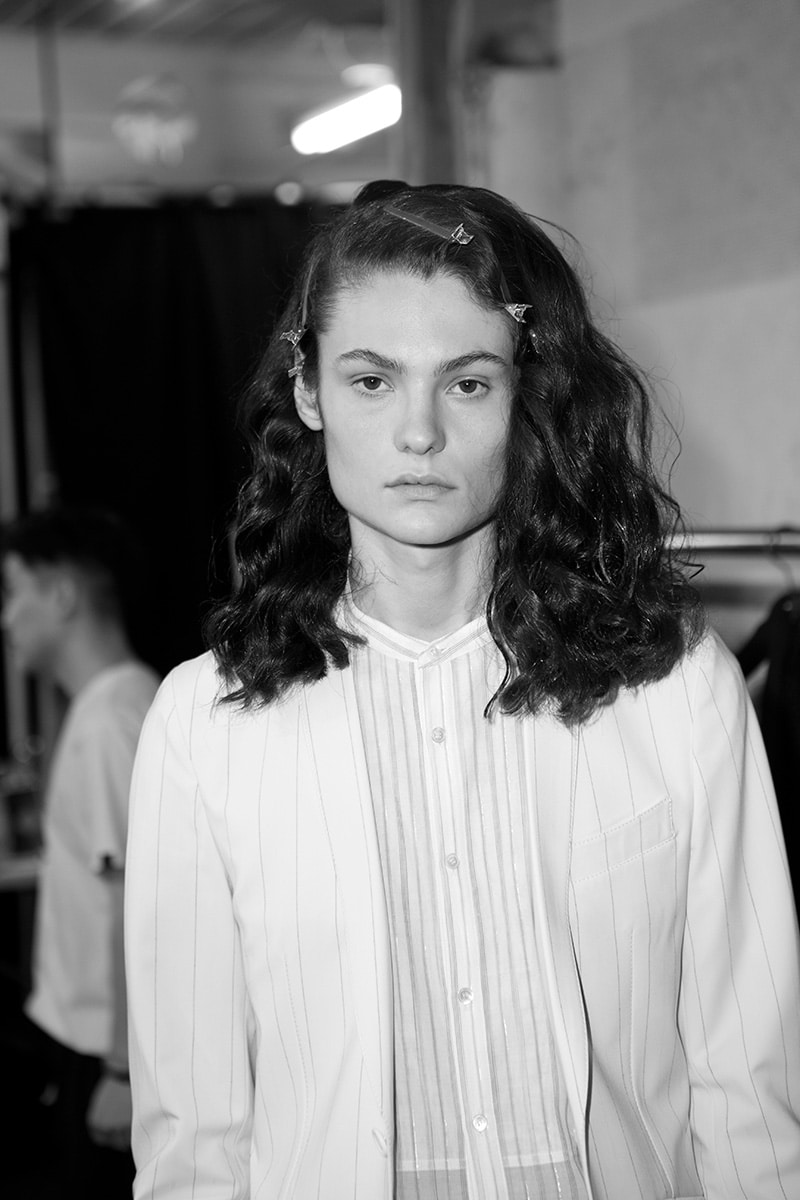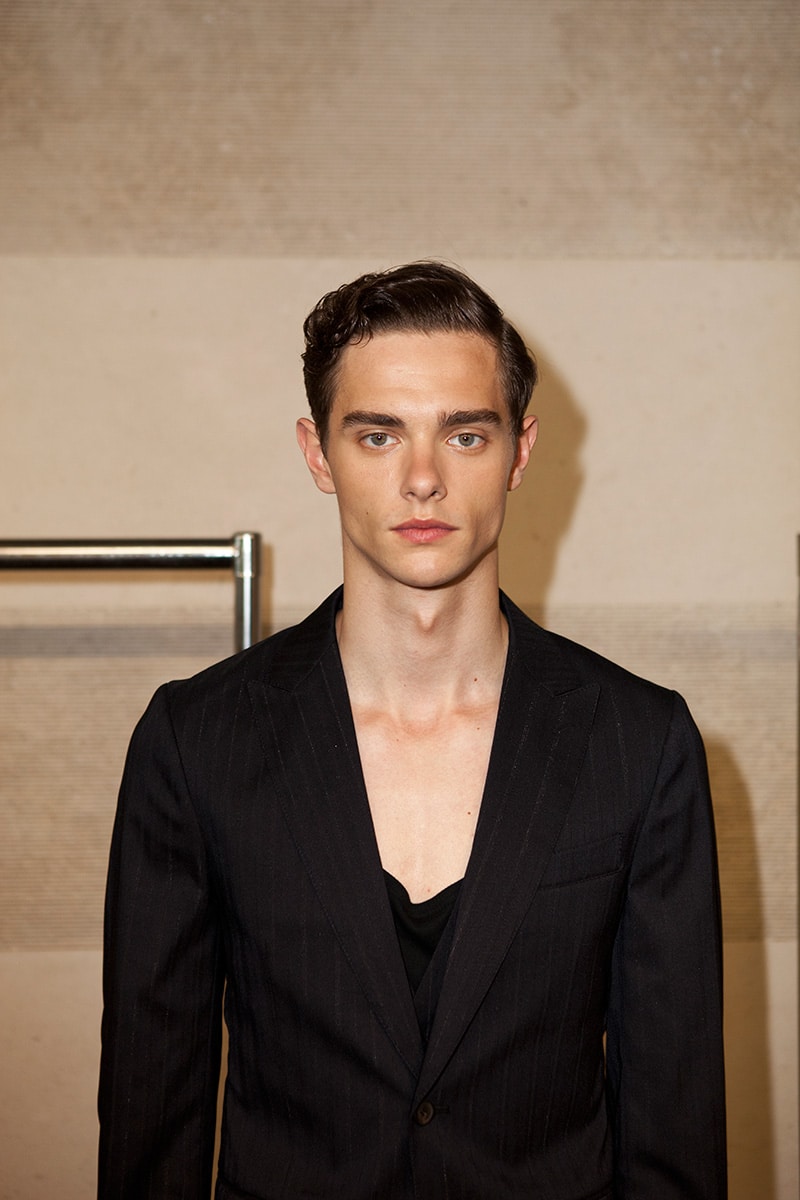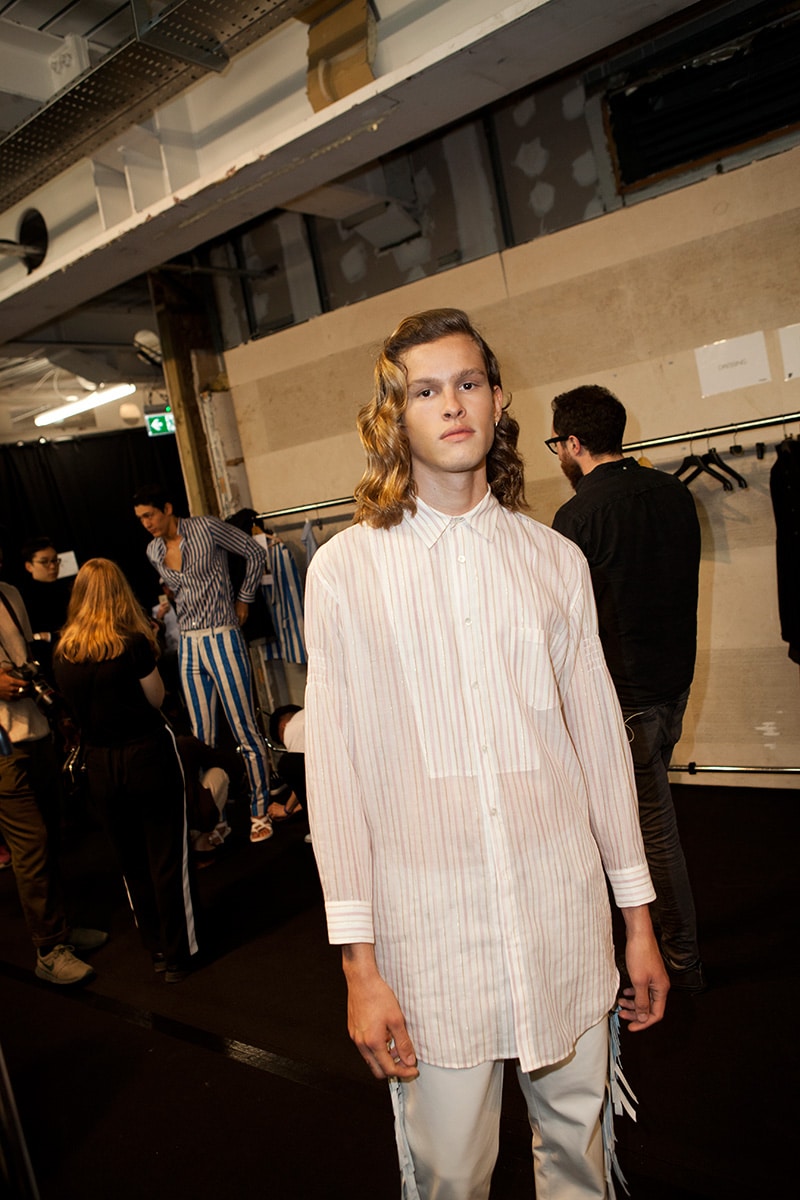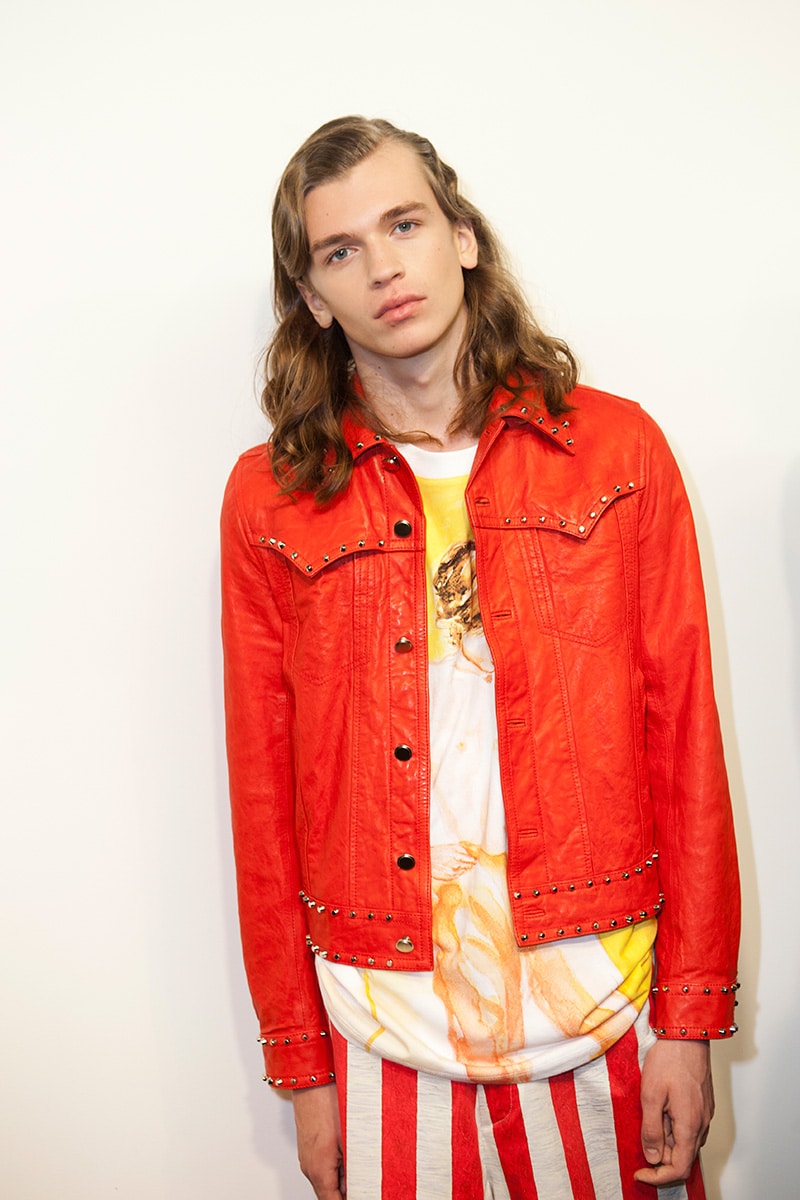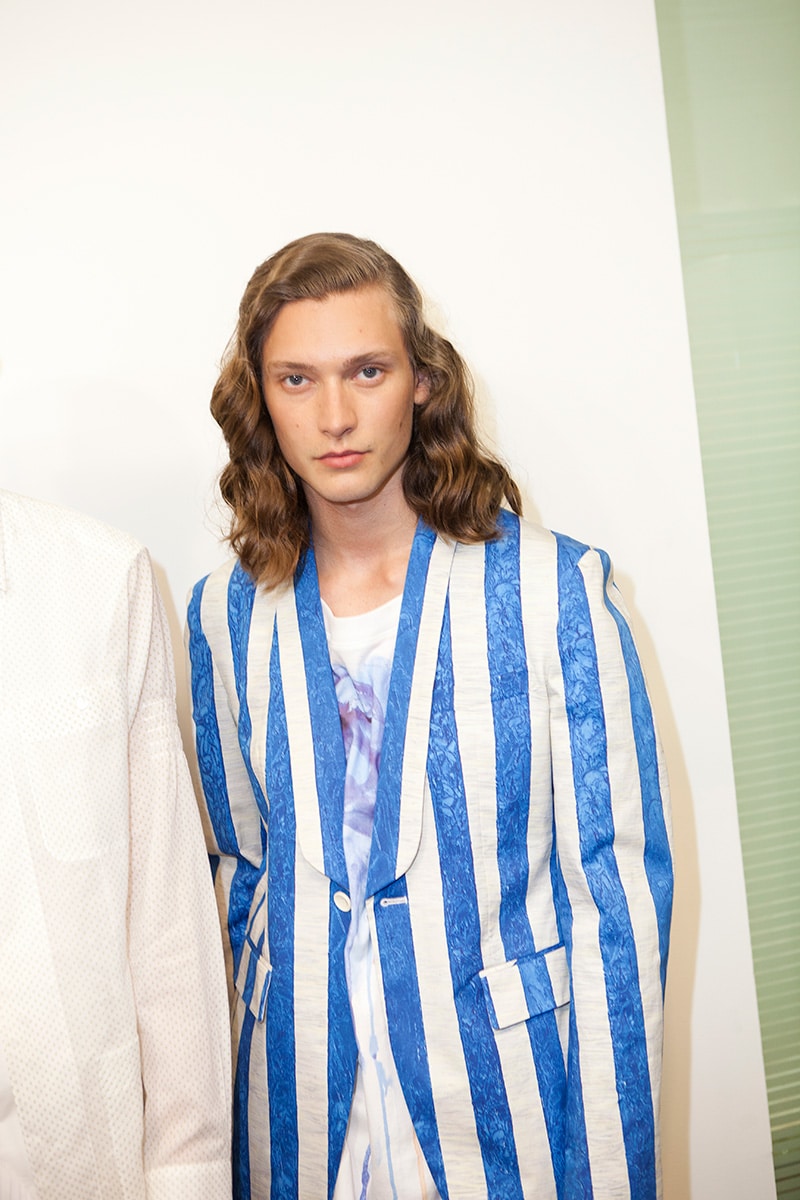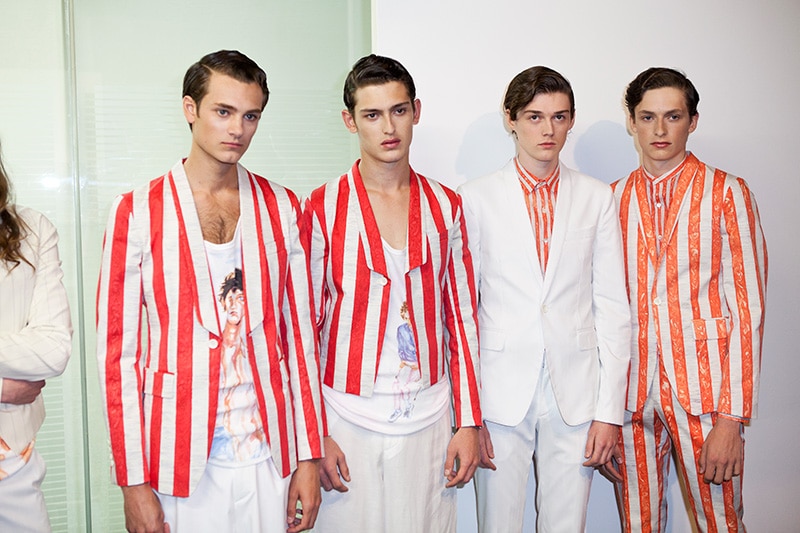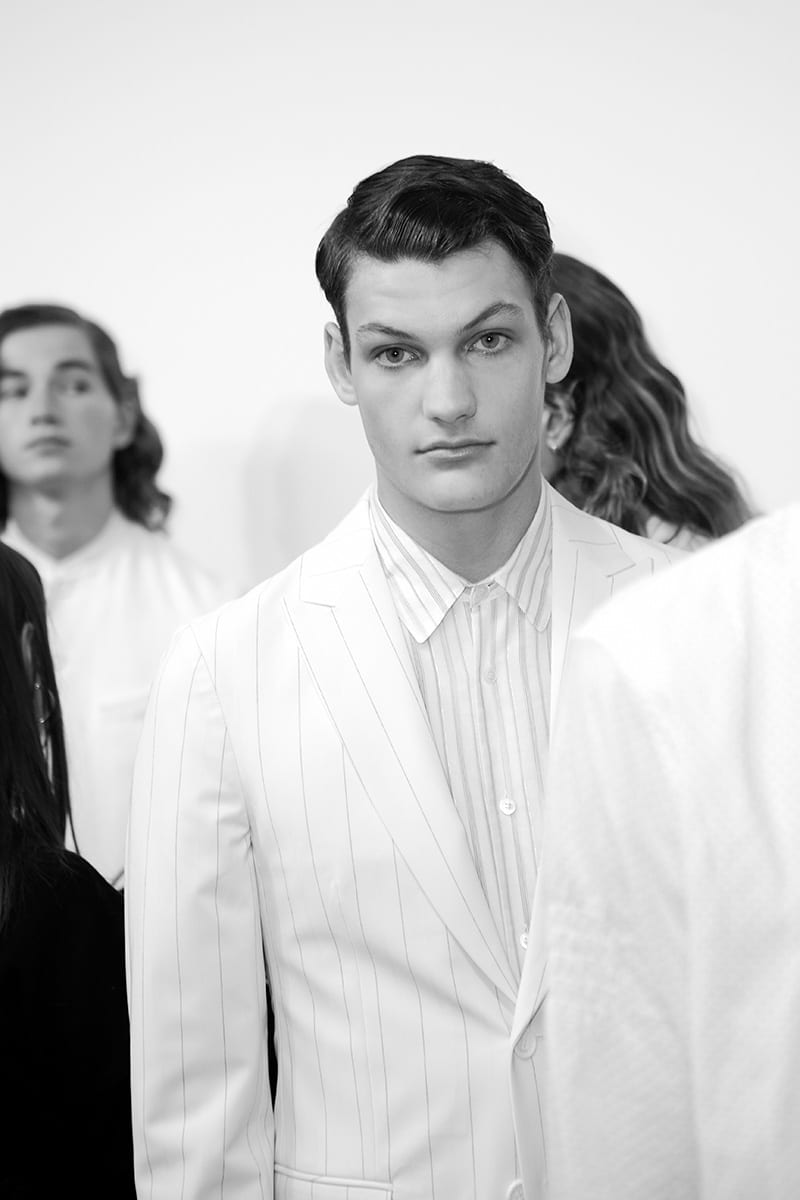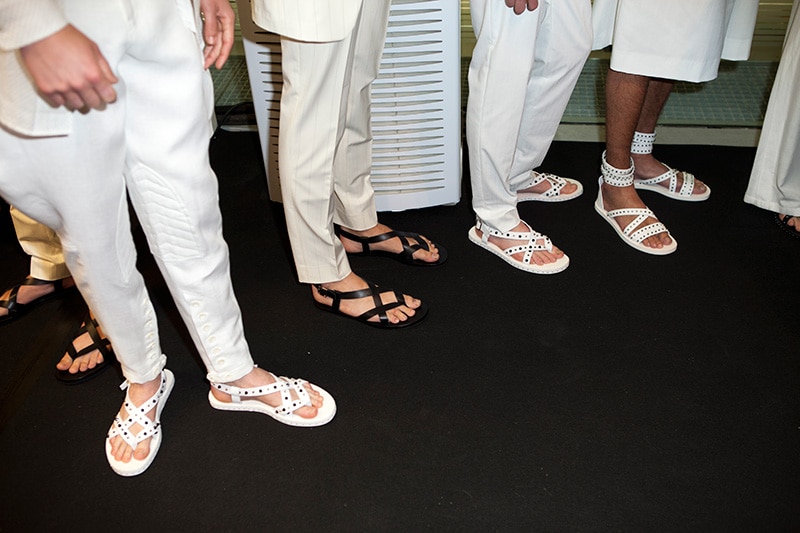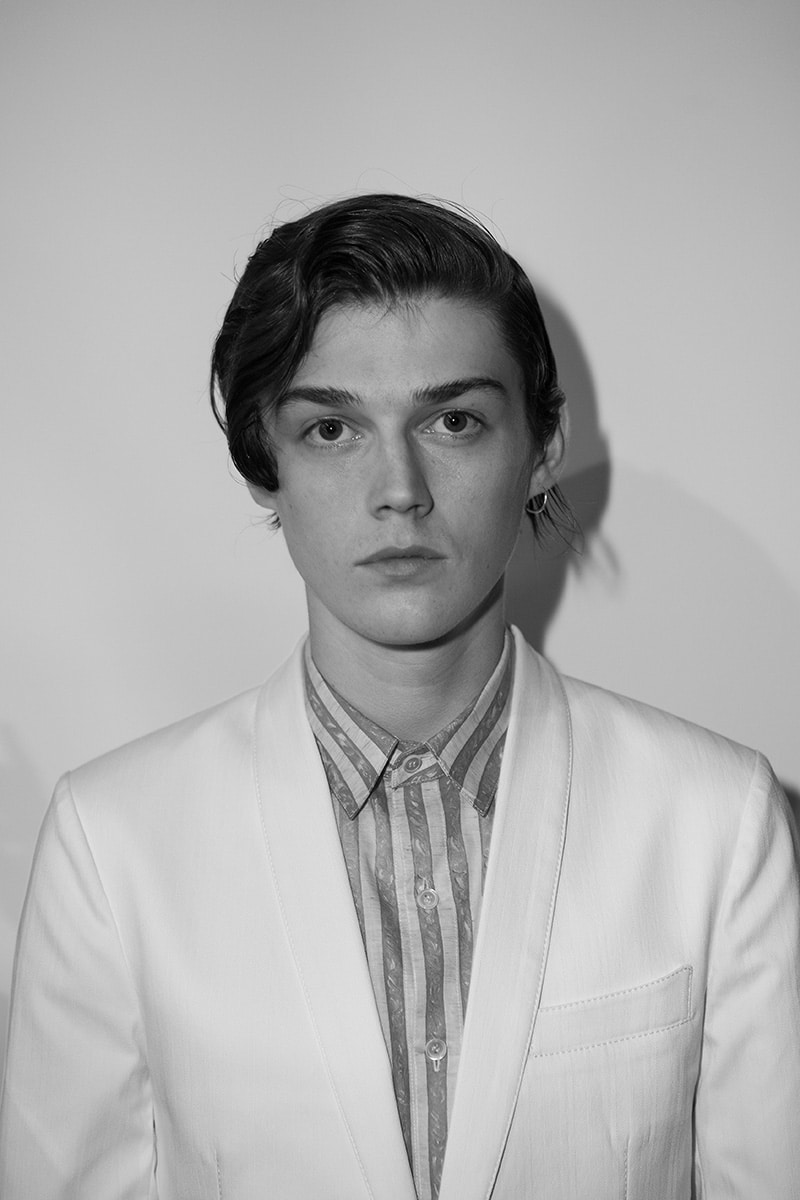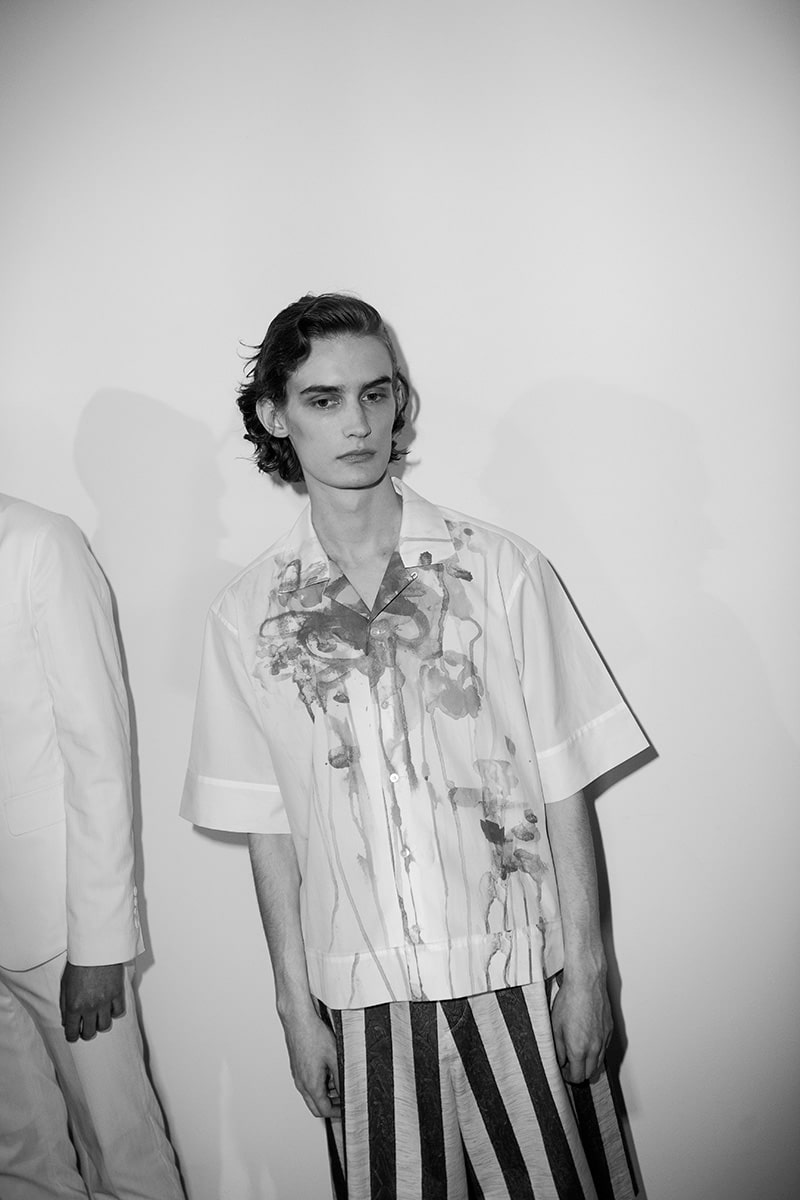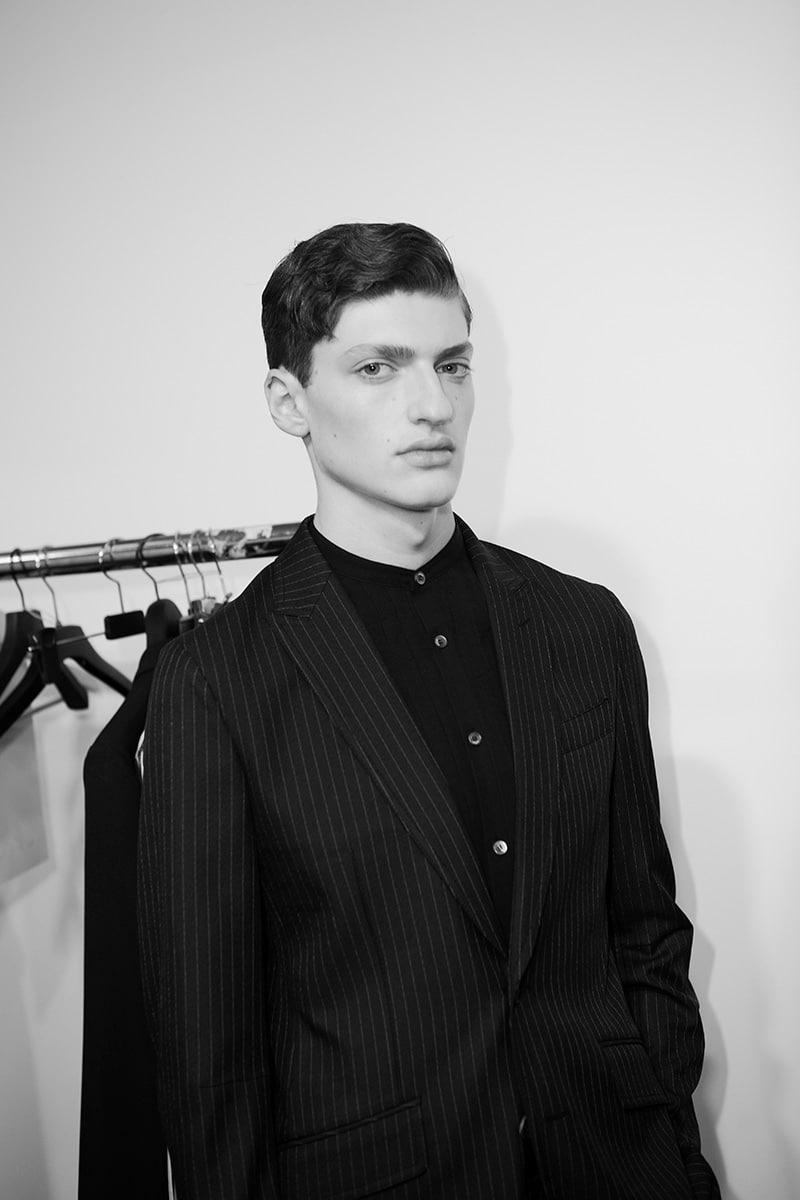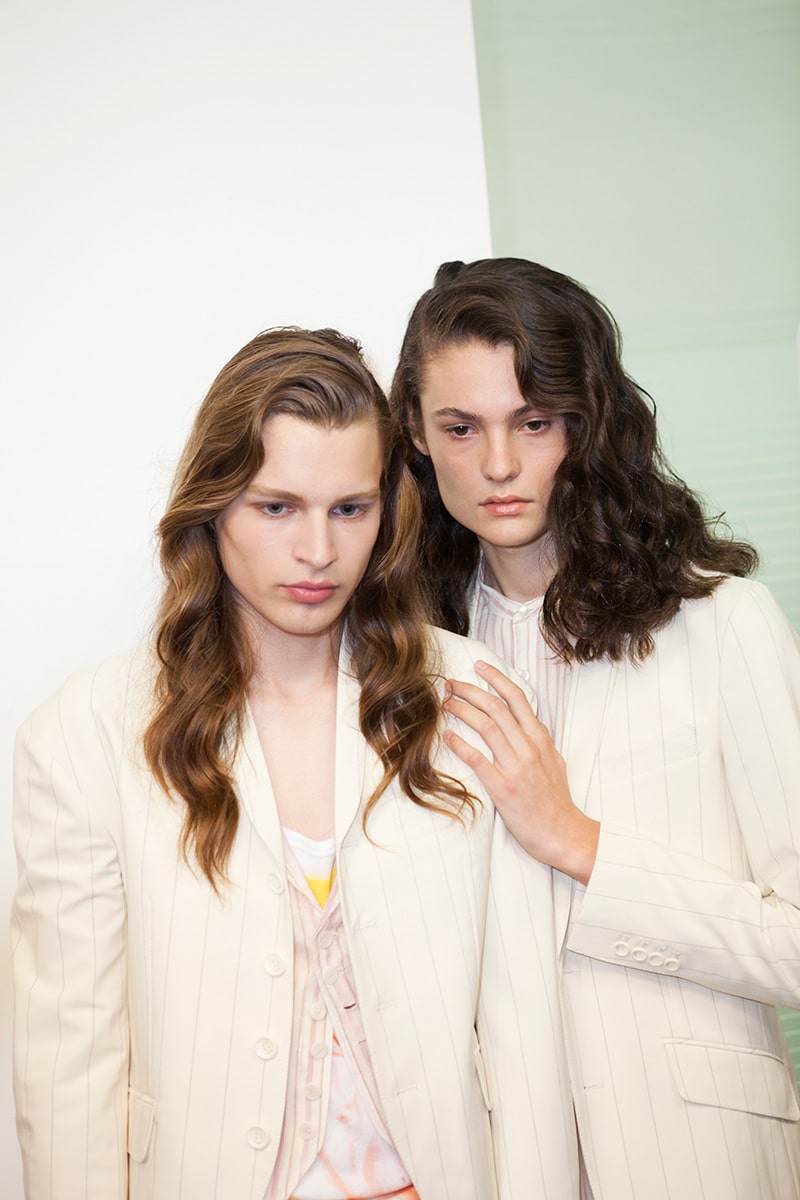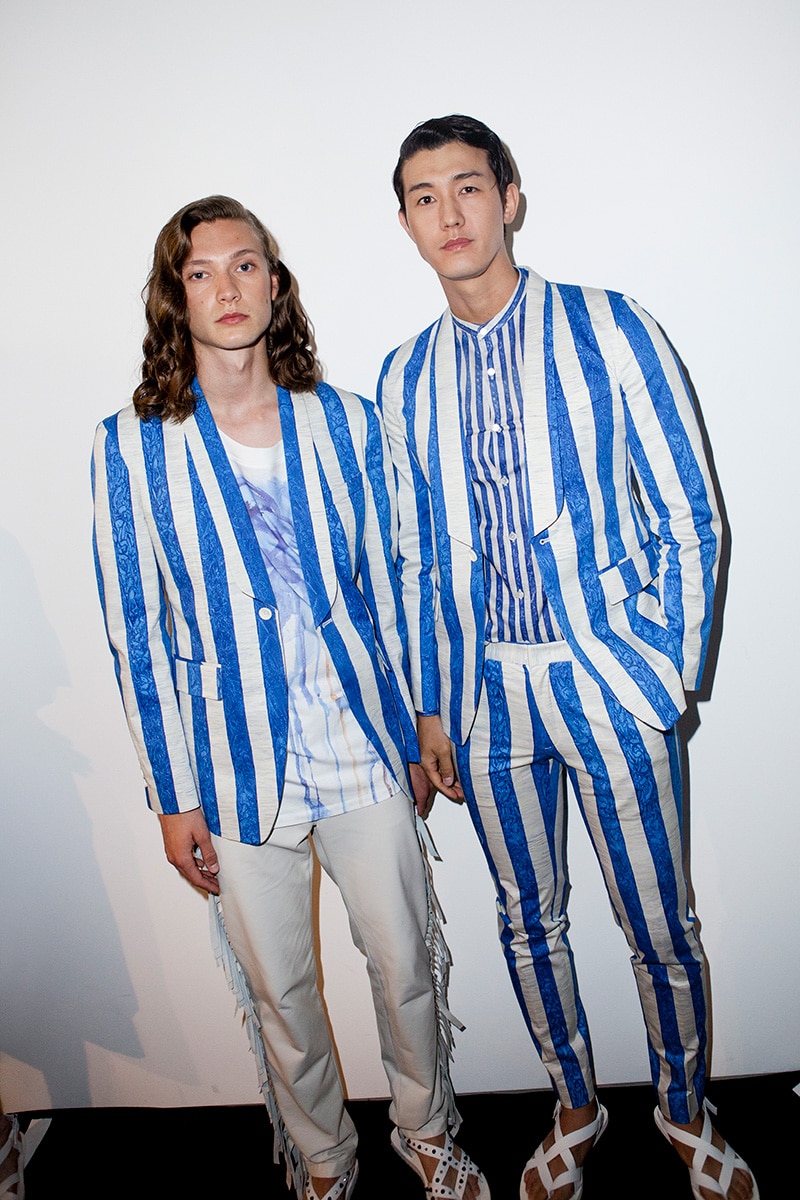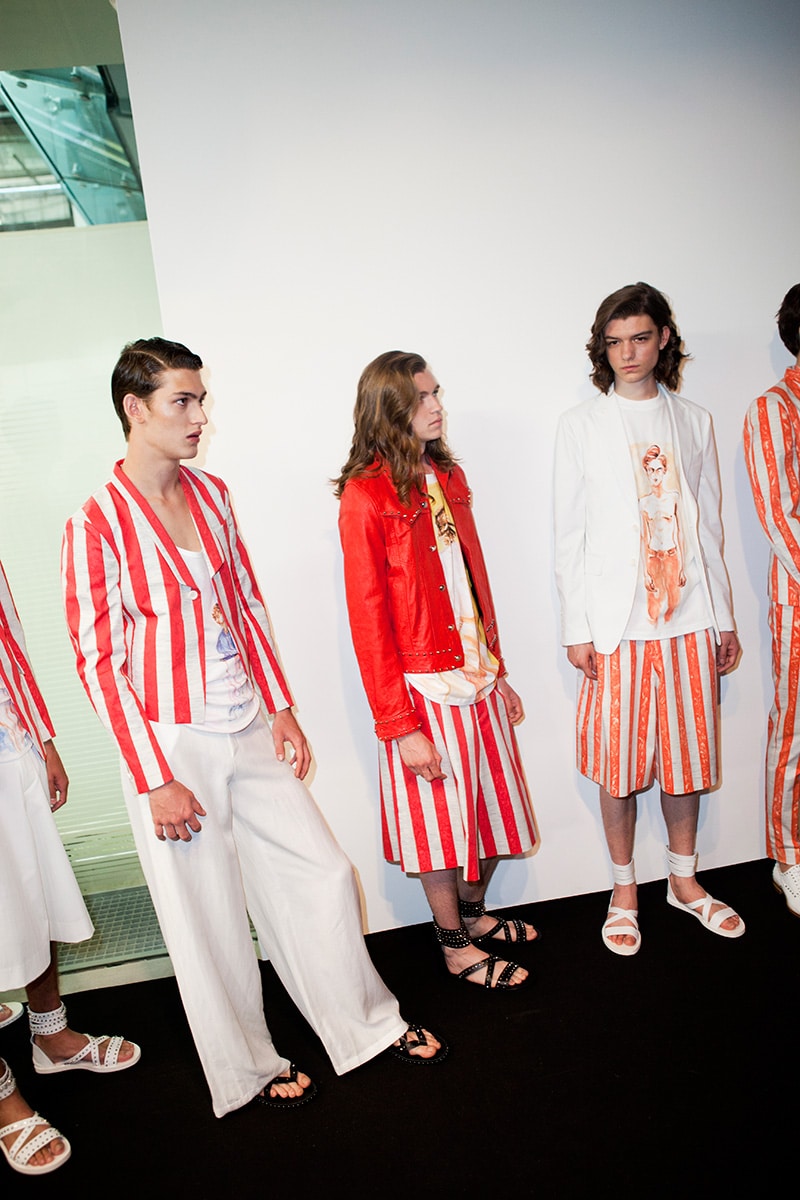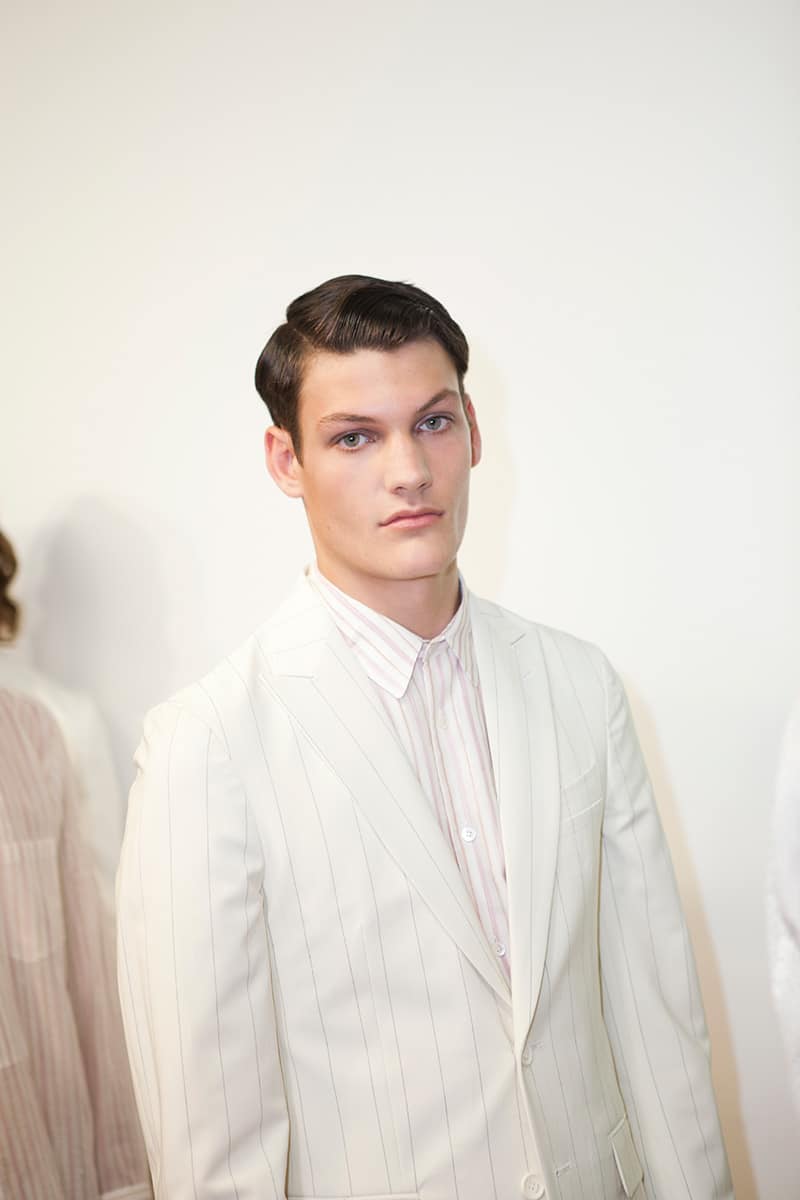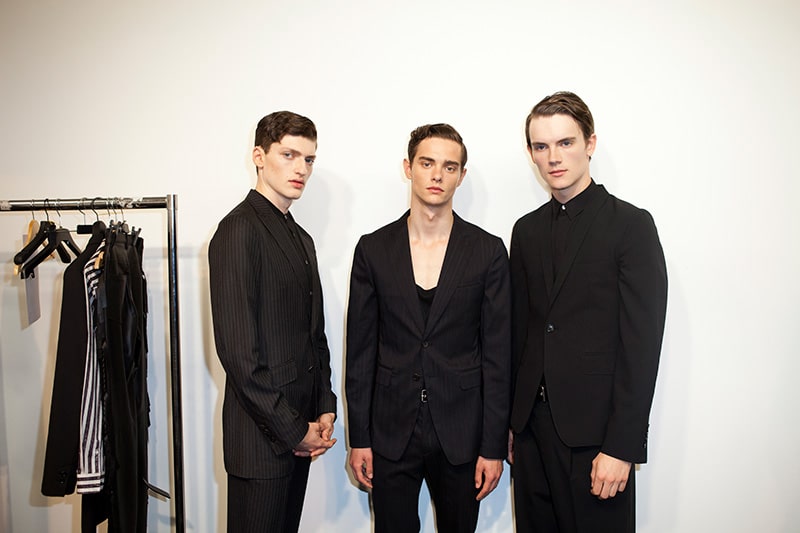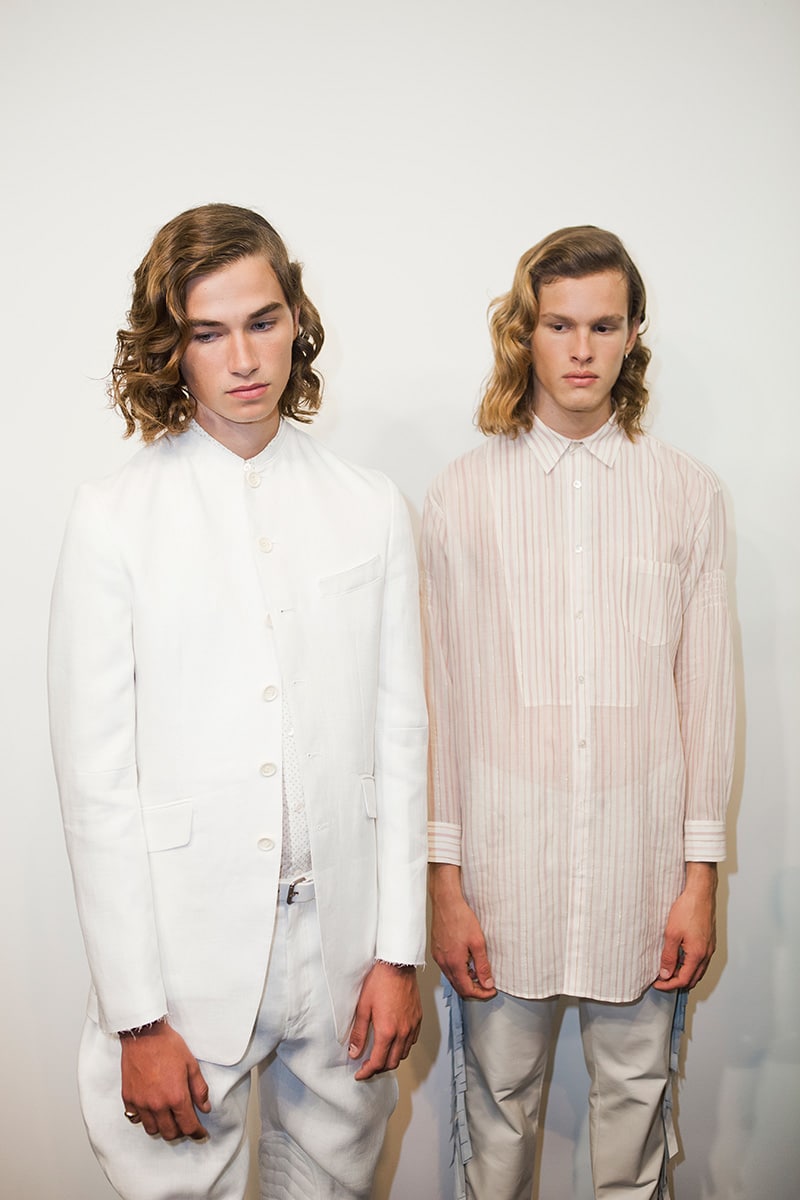 Take a look at Songzio SS18 Backstage captured by the lens of Elliott Morgan during London Fashion Week Men's, in exclusive for Fucking Young!
Songzio's SS18 Crossing Veils presentation started Saturday's LFWM schedule with a 9am start in the BFC Showcase.
Staying true to a tried and tested Spring/Summer formula of candy stripes and light cotton fabrication, the first looks down the catwalk felt fresh and season appropriate. Watercolour printed white shirts are reminiscent of a long day down the beach, ice-lolly stains and all – it is colourful, playful and bodes well against the orange striped suiting.  However, it goes much deeper than the initial summer tone– this collection is a reflection of male emotion or perhaps the lack of it throughout history. Inspired by the phrase 'Man, in his night, searches for his own light', Songzio journeys through emotional exposure and resolve; this is mimicked through the print textiles in the collection, of which are initially crafted by the designer via Oil on Canvas. The stripes are more than a generic summer staple, they tell a story of a man who has faced rigid structure in regards to emotional exploration. His pairing of the vertical stripes against a more playful, scratch-like marking feel conflicted, perhaps like the artist himself.
A mood change reasonably early on sees the collection seek a deeper tone.  The sounds of metallic, monotone techno drown out any previous visions of sun drenched days down the beach. Darker, monochromatic pinstripe suiting is paired with oversized, draped trousers and sheer black shirting – Man in his night, searches for his own light, indeed.
We personally loved the open thigh vents along the black buckle seam trouser, the peek-a-boo placement of the vented garments felt considered and just open enough. The pronounced shoulder roll against the 1920's beach suiting aesthetic felt equally as balanced.
A strong SS18 Showcase from Songzio, with delicate features definitely not gone unnoticed: The sensitive rouching along the arms of the silk shirts, the proportional play of the fitted men's suit jacket – this man's journey has definitely picked up a few wardrobe staples along the way.