Global Talents Digital, the first world international hybrid fashion project that brings together designers and technology that gathered more than 2.5 million views on its first edition, came with its second edition this early September.
This year's event was focused on sustainability. A worldwide group of different designers presented their proposals for the Spring/Summer 2021 season and showed, beyond the trends, that the future of fashion is as sustainable as it is aesthetic.
Here are six designers you need to know from MBFWRussia Global Talents Digital:
RigRaiser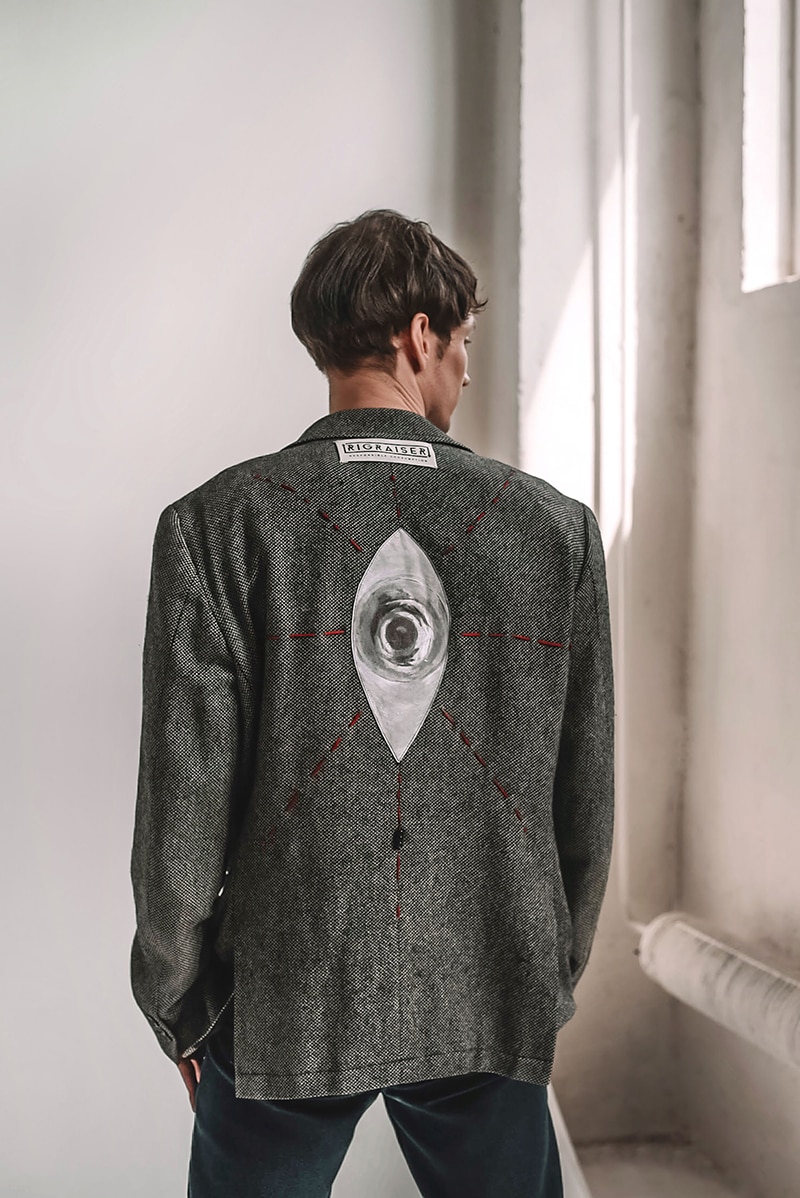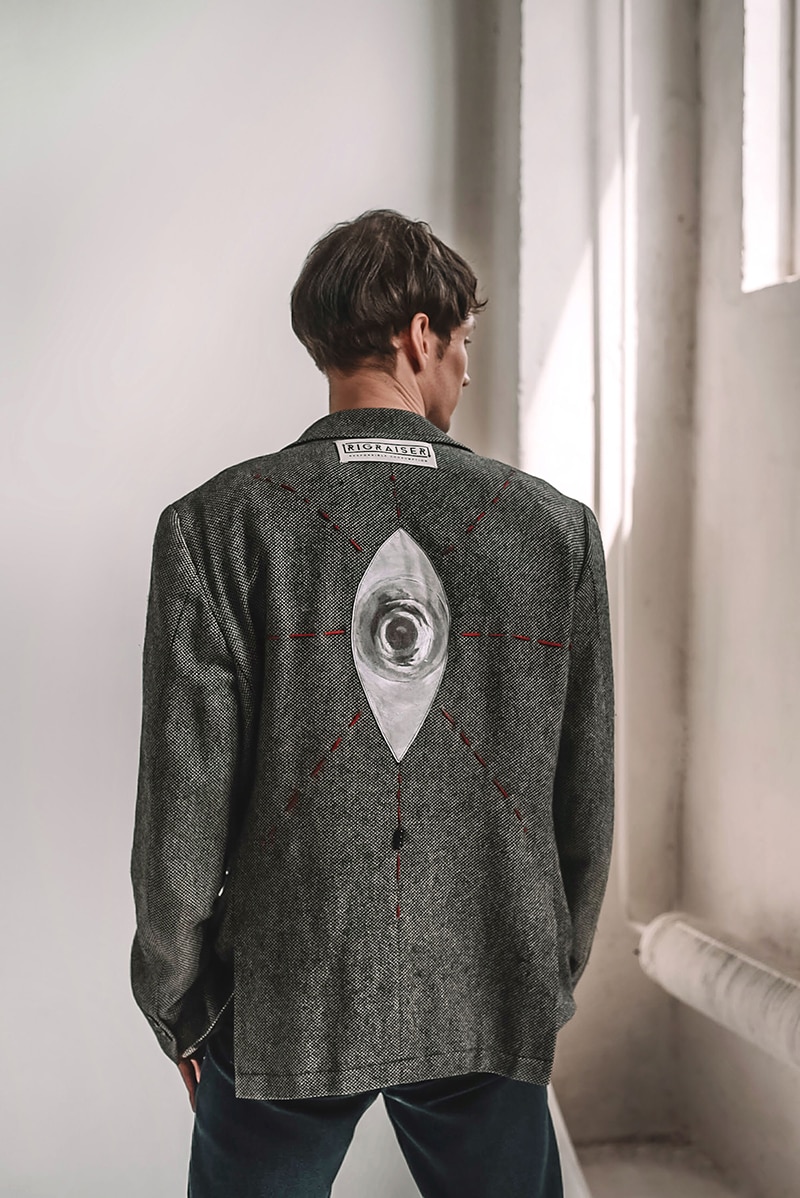 Art and sustainable fashion merged in a collection presented by Anna Lekonsteva, creative director of Rigraiser, in collaboration with Maruisa Borisova- Sevastyanova, a modern Russian artist. In aim to write a unique story with every dress, the Moscow-based brand works combining separate recycled garments that find their way to an art studio of a professional painter that, later on, uses them as a canvas to create "Wearable Art". Rigraiser is about unique and exclusive garments with a strong personality. An opportunity to hang an art piece in your closet.
Alaska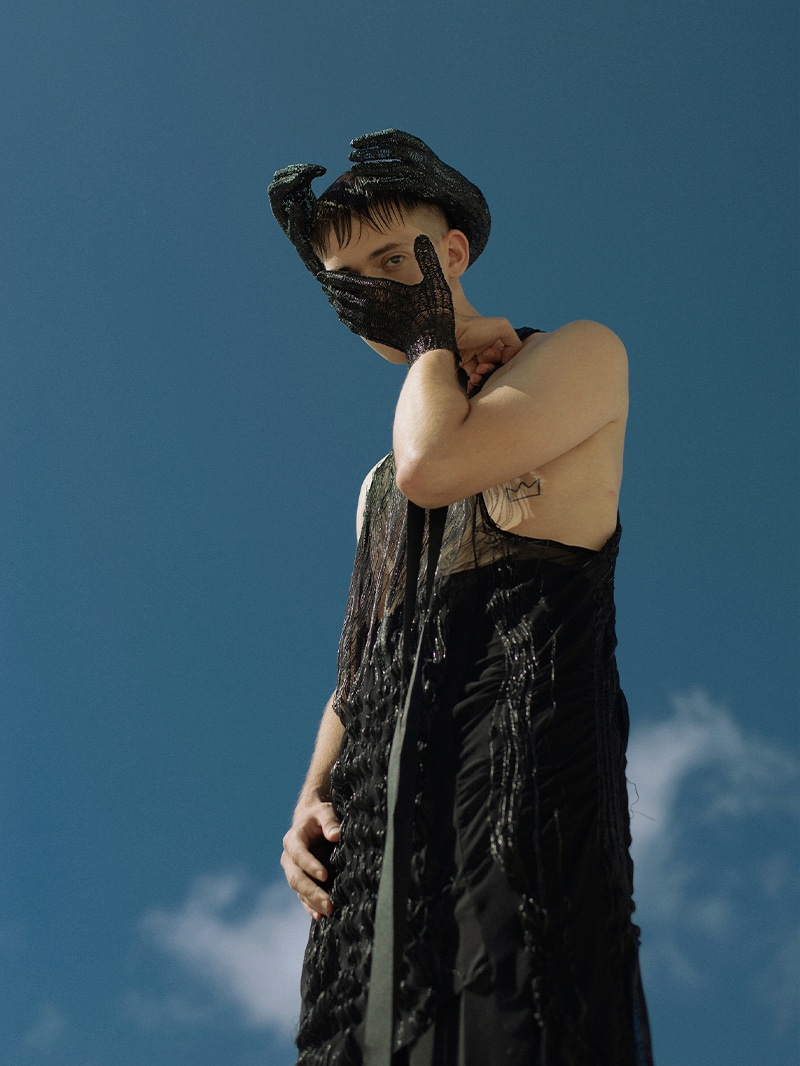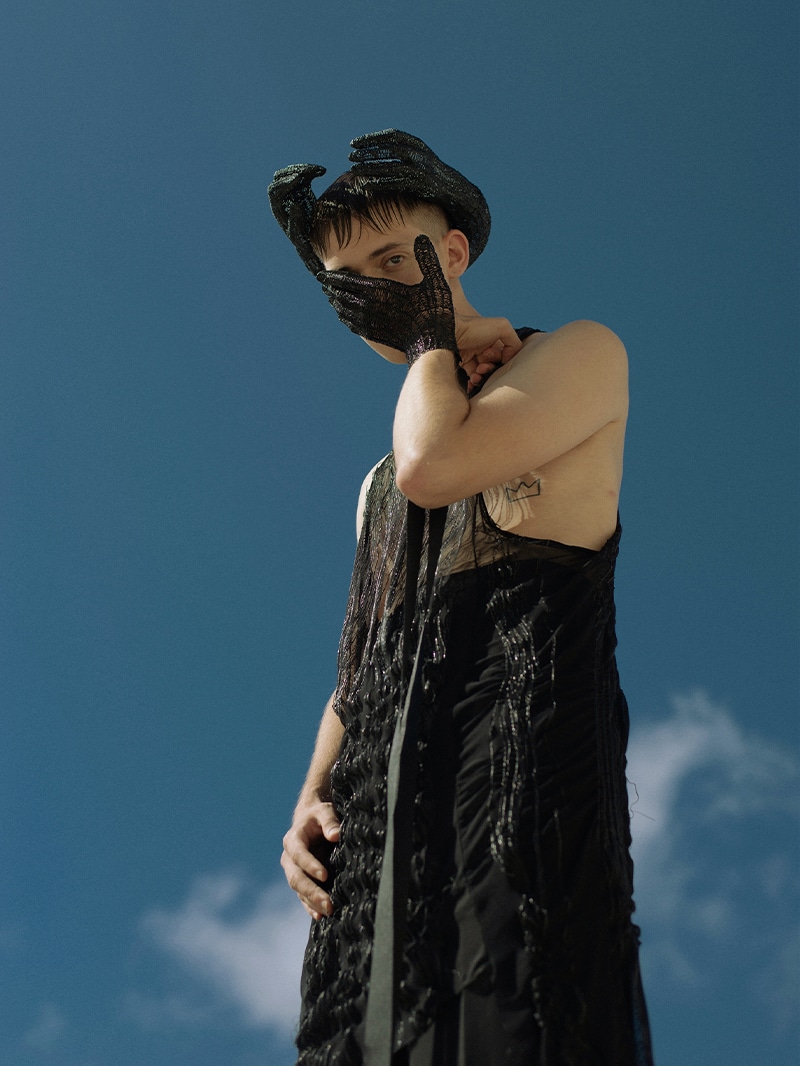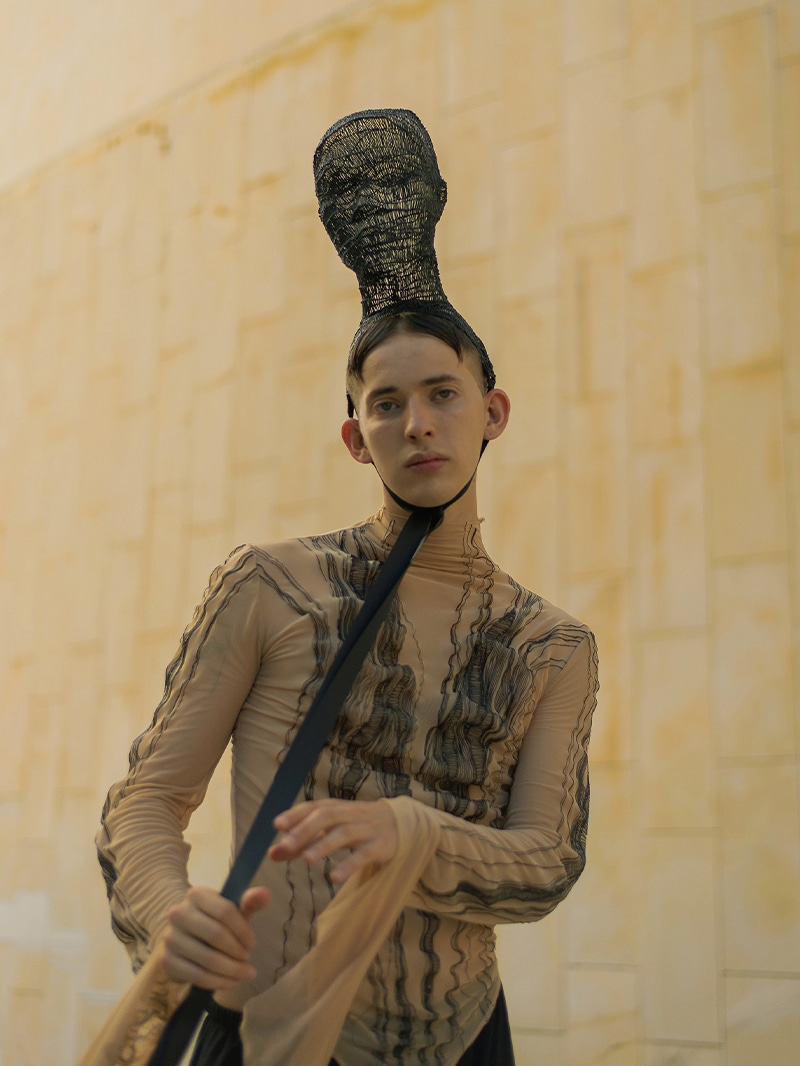 Like Global Talents Digital, Alaska is presented as a hybrid fashion project where fashion and technology combine to provide answers to the future of the fashion industry. The Spanish brand founded by Betiana Pavón in 2014 explores the revaluation and adaptation of traditional machinery to a contemporary environment and wearers. Among other technologies used in the creative and manufacturing process, the use of 3D printing stands out as a sustainable manufacturing method because of its recycled and biodegradable materials use opportunities. This collection represents an exploration of fabrics, shapes, and textures. A look into the future of fashion with the latest technology.
Cute-Saint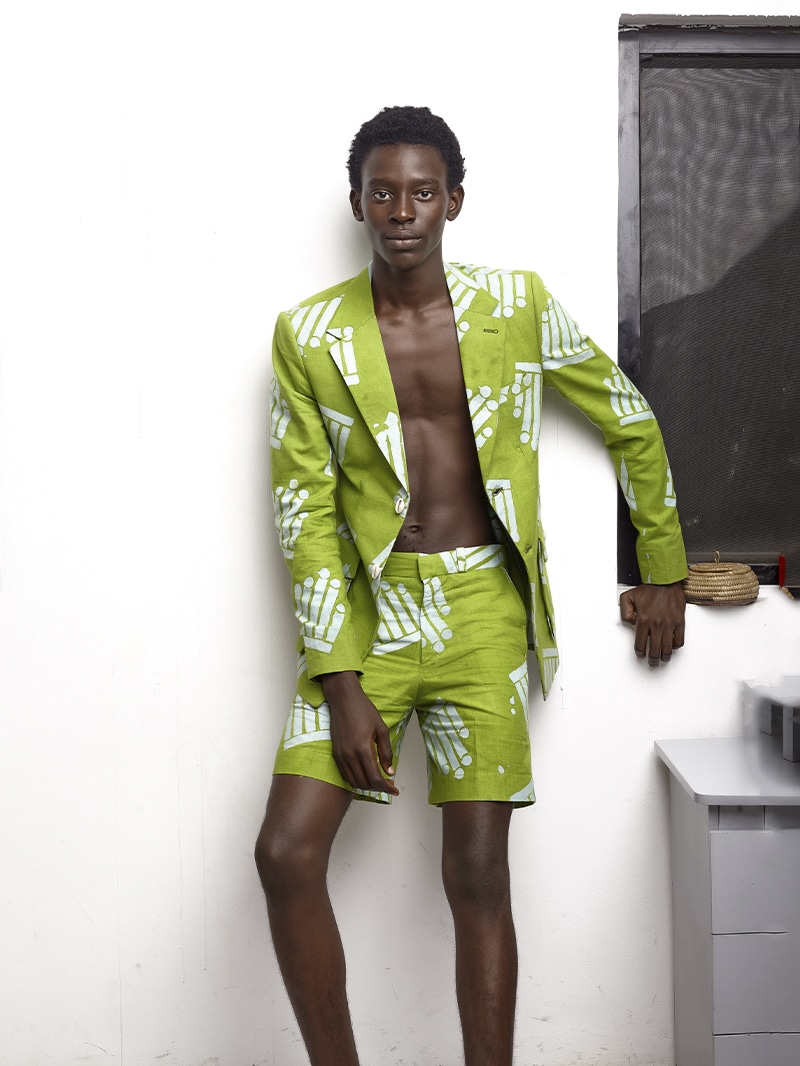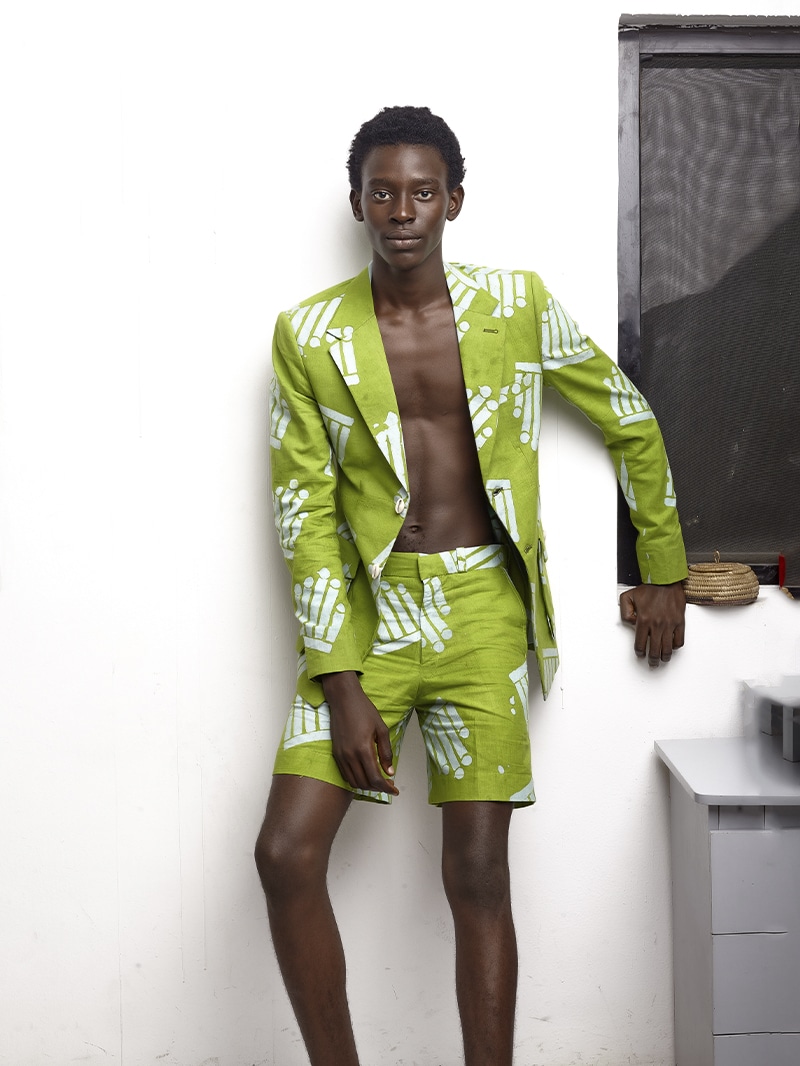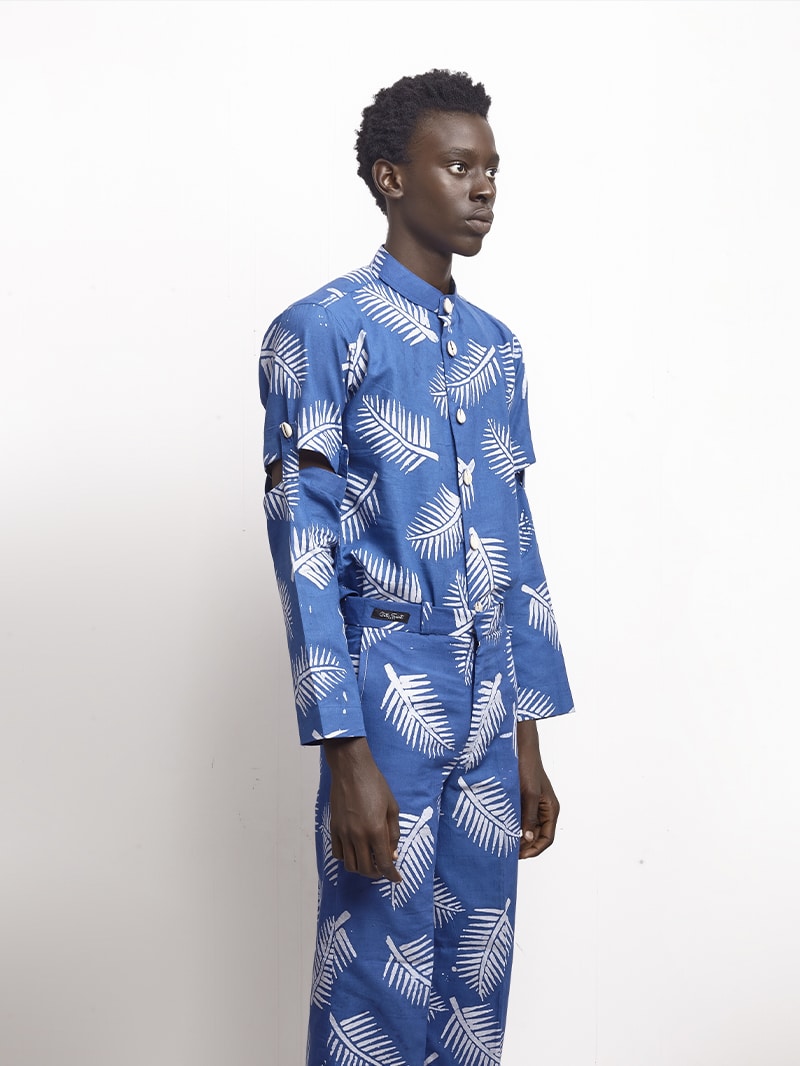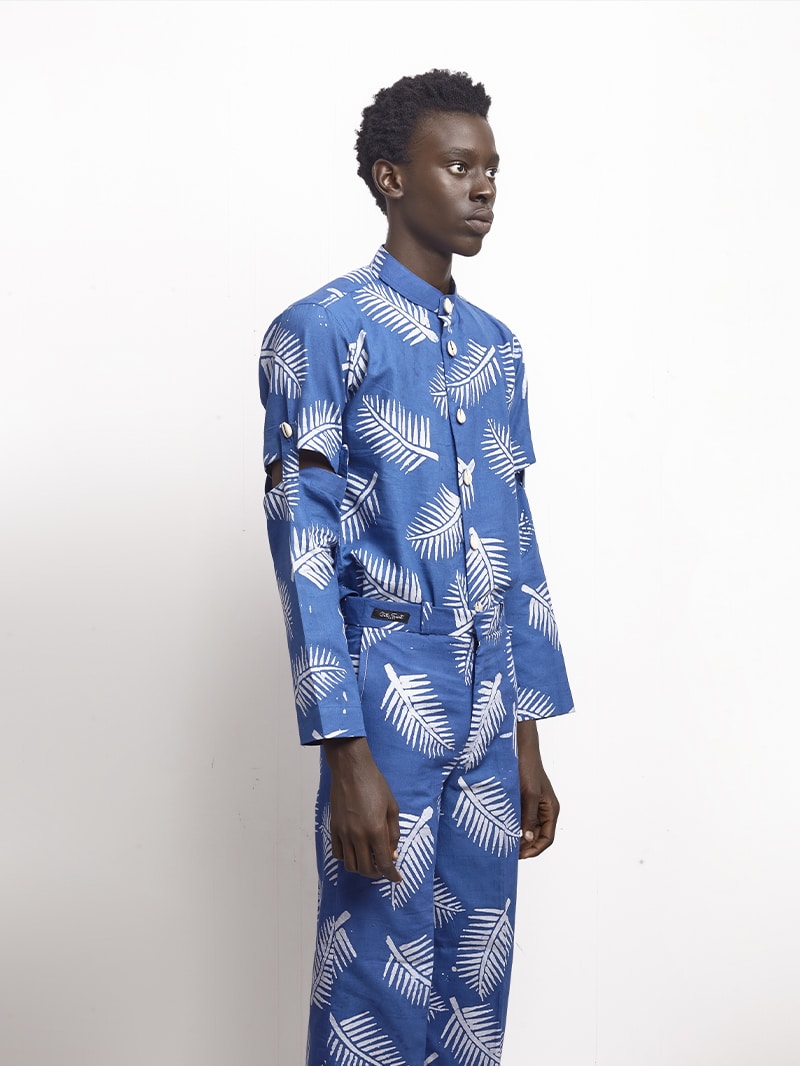 In order to introduce the world to a multifaceted but little-known Africa through creativity, the Nigerian brand Cute-Saint, under the creative direction of Femi Ajose, blurred the line between luxury and affordable fashion in a collection of garments made with locally sourced organic materials and hand-painted fabrics. The designer opened us the doors to his culture, which is revealed in small details of his pieces, as well as in the design and color palette used.
Aldrè Indrayana & Cota Cota Studio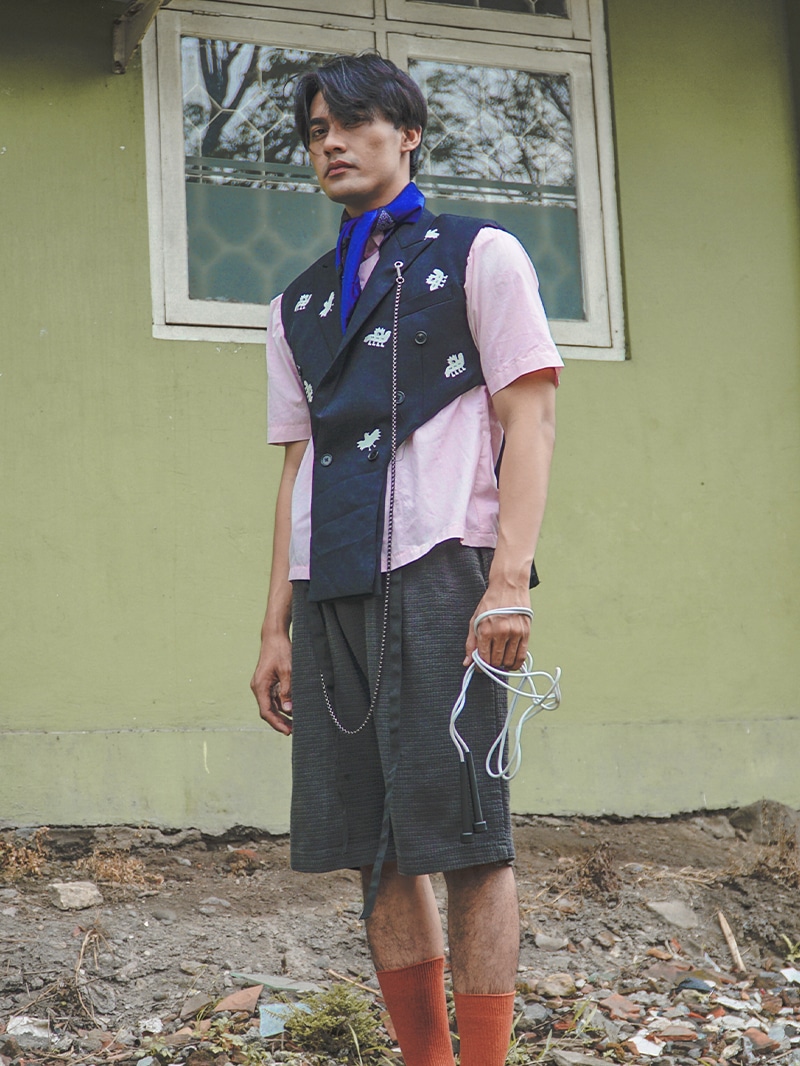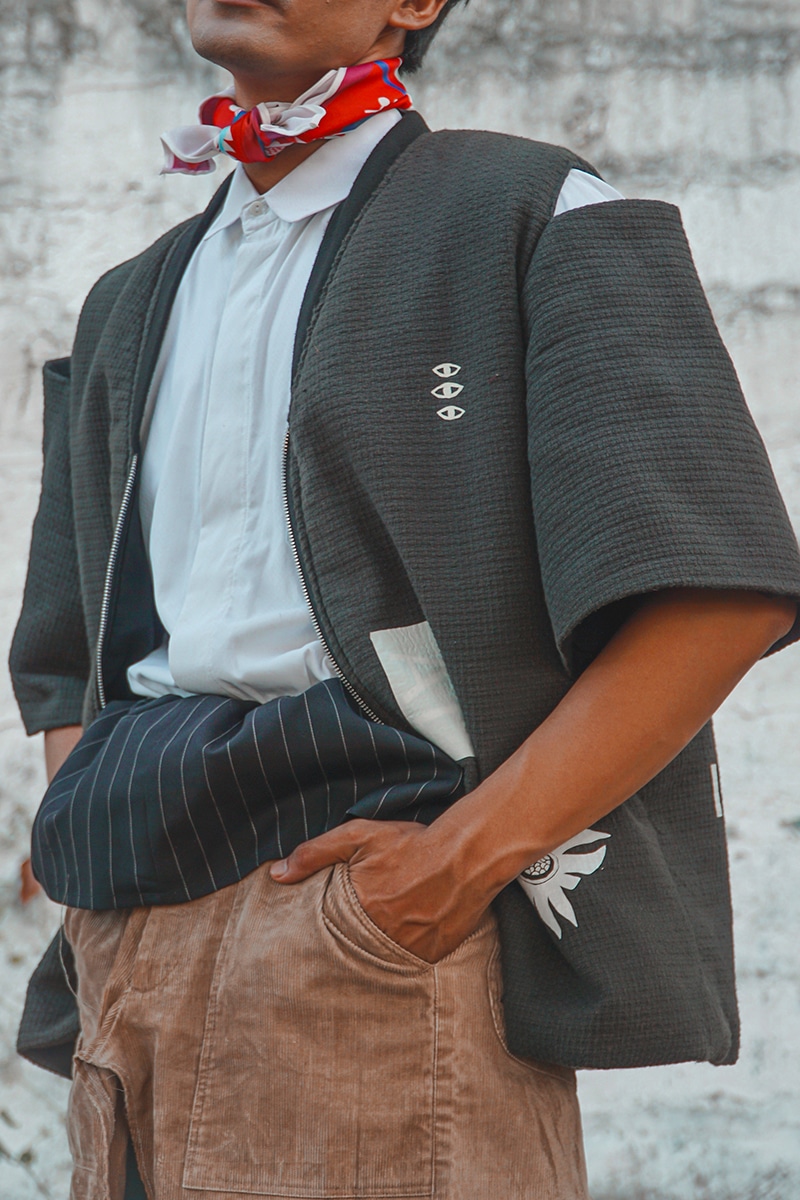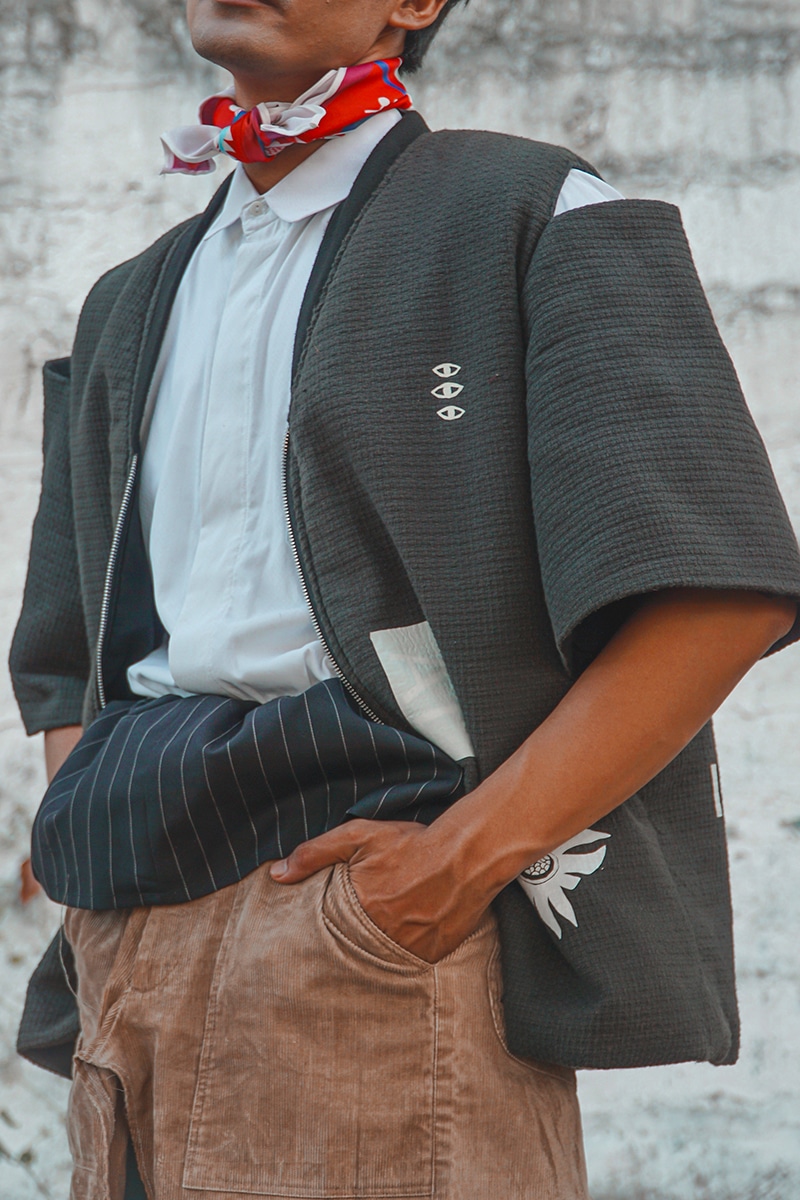 Aldrè Indrayana made a step forward in fashion by presenting a collection where altered models from previous seasons, as well as high-quality items from other brands that have already been destined for a landfill, were used. The Indonesian brand promotes an 'upcycling' concept. In order to recycle its pieces, their clients are able to return the worn product a year after purchase and receive either an amount of money or a discount coupon. It turns Aldrè Indrayana into an eternal garment life cycle, an opportunity to give a new life and a new personality to your clothing.
Paula Escalona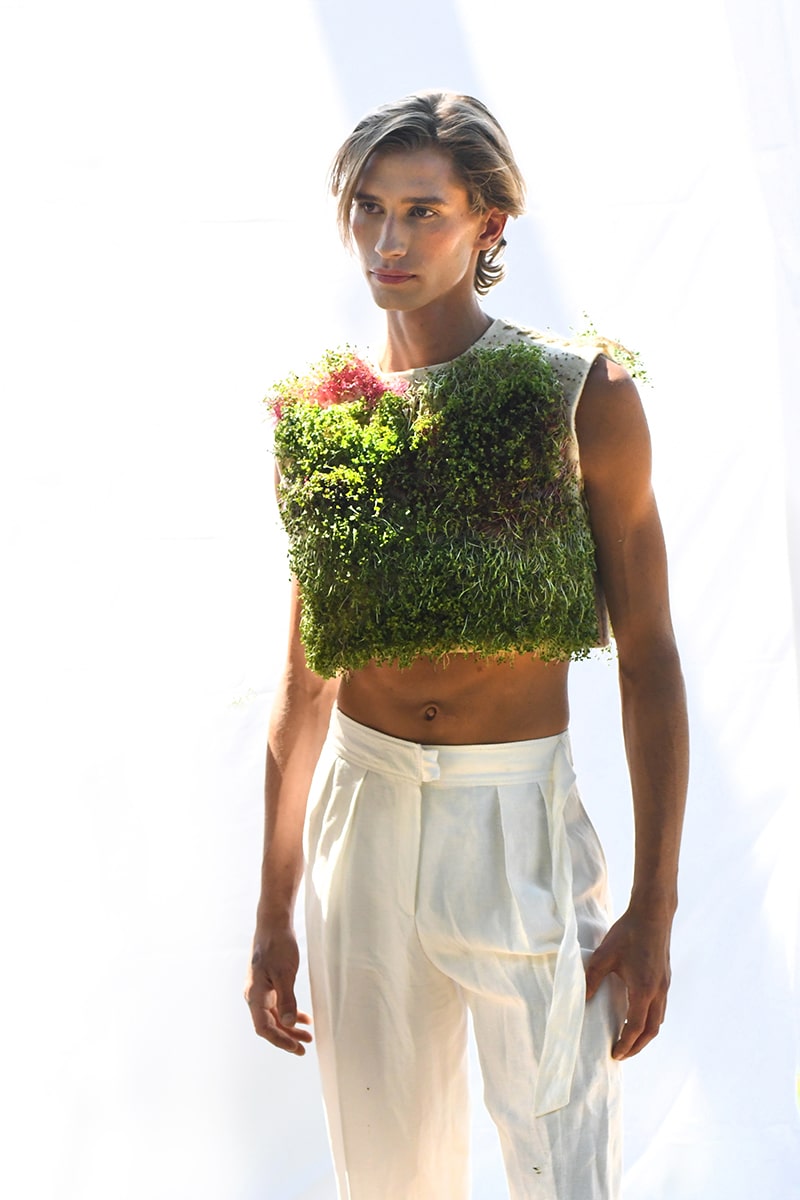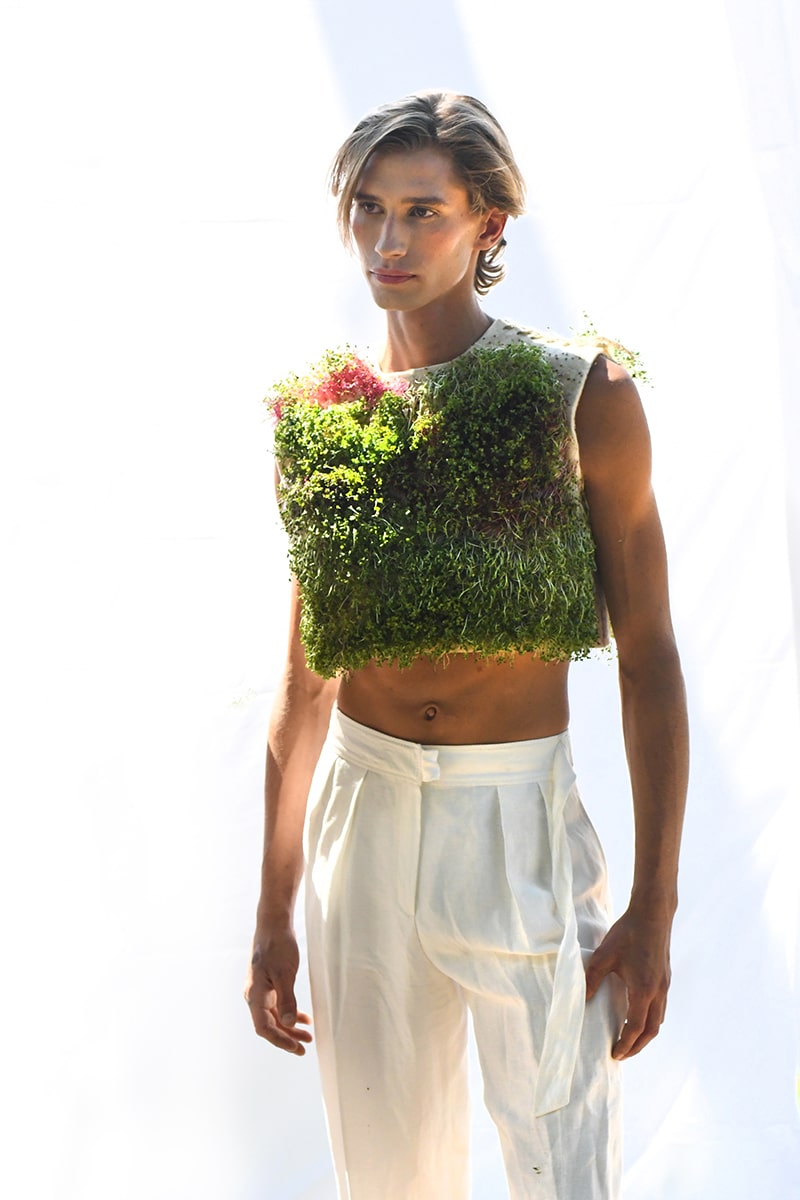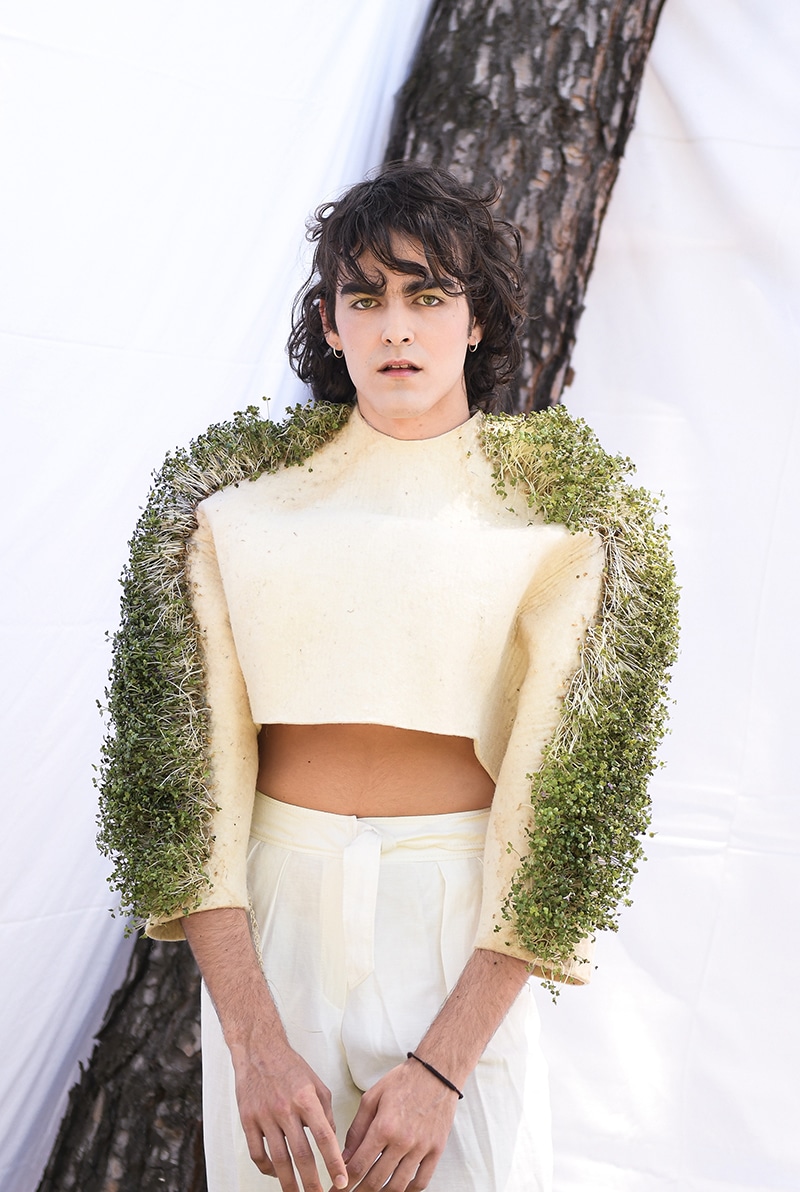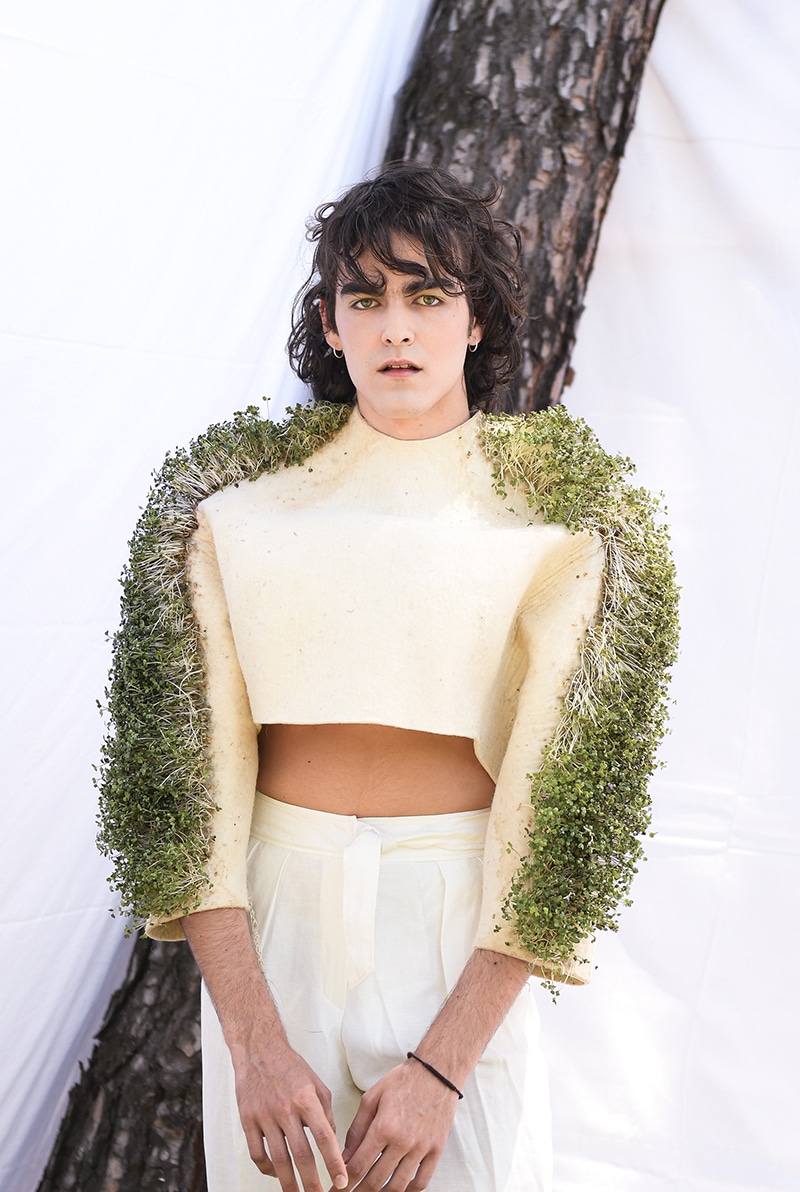 The imbalance between the environment and the society takes center stage in a collection presented by the Spanish designer Paula Escalona. Through her collections, she seeks to establish links between people and nature. A brand with a main goal: to achieve a sustainable balance. In her pieces, the designer experiments with different types of seeds, plants, biomaterials, and living organisms. A project developed in the form of an alarming and awareness-raising voice. The search for a conscious, balanced, and sustainable vision of the fashion industry turned into a collection.
FNMeka
The American fashion brand RTFKT presents "Space. Sustainability Project", a collection designed by the virtual influencer-rapper FNMeka, who already has more than 600k followers in TikTok. A collection full of cargo pants, sneakers, and sweatshirts, produced in aim to aware society that space debris is a common problem in the future. For this same reason, the pieces presented are made from materials made out of discarded satellite meteorites that have fallen to earth.
For more info check globaltalents.digital