Georgian fashion label SITUATIONIST, left an indelible mark on the latest edition of the Mercedes-Benz Fashion Week Tbilisi with a collection that transcended mere fashion. Their showcase was a brilliant convergence of avant-garde designs and progressive values that spoke to the heart of today's pressing issues. While their sexy designs undoubtedly turned heads, it was the brand's powerful message of social consciousness that truly stole the show. The brand's creative director, Irakli Rusadze, has taken a bold position against Russia's problematic behavior towards its neighboring states, particularly Georgia and Ukraine.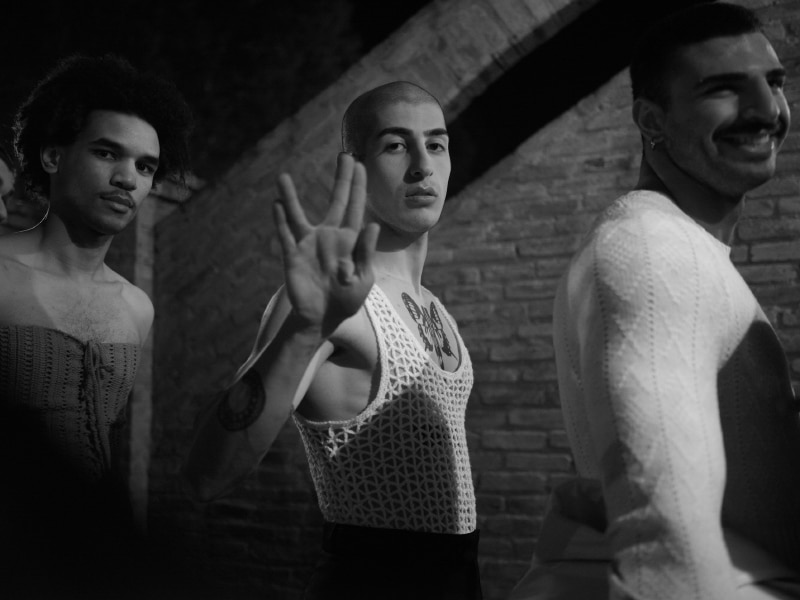 The ongoing Russian invasion of Ukraine and decades of hostility towards Georgia have revealed the country's problematic stance towards its independent neighboring states. The majority of Georgians recognize that Russia poses a significant challenge to their nation, with thousands of Russian soldiers and border guards stationed in the Administrative Boundary Line in Samachablo (South Ossetia). The European Union Monitoring Mission estimates that approximately 40% of the total passable areas in the region have been fenced off as a result of Russia's creeping occupation and aggressive borderization. This has resulted in a war of ideologies, with its wounds deeply felt among the Georgian community, especially the queer community, as Russian propaganda is often built on anti-queer attitudes.
Initially, SITUATIONIST considered holding its fashion show at the Administrative Boundary Line in Samachablo, or even at the Russian-Georgian "Friendship" Monument, which would have been ironic given the current state of affairs. However, the brand realized that it must combat differently and that sometimes existence is the purest form of resistance.
With this in mind, Irakli Rusadze embarked on creating a new menswear collection that celebrates bold, free, gender-non-confirming, unapologetic characters who stand against oppressive forces. The Spring/Summer 2024 collection is not only about fashion but also about making a statement against oppression and promoting freedom.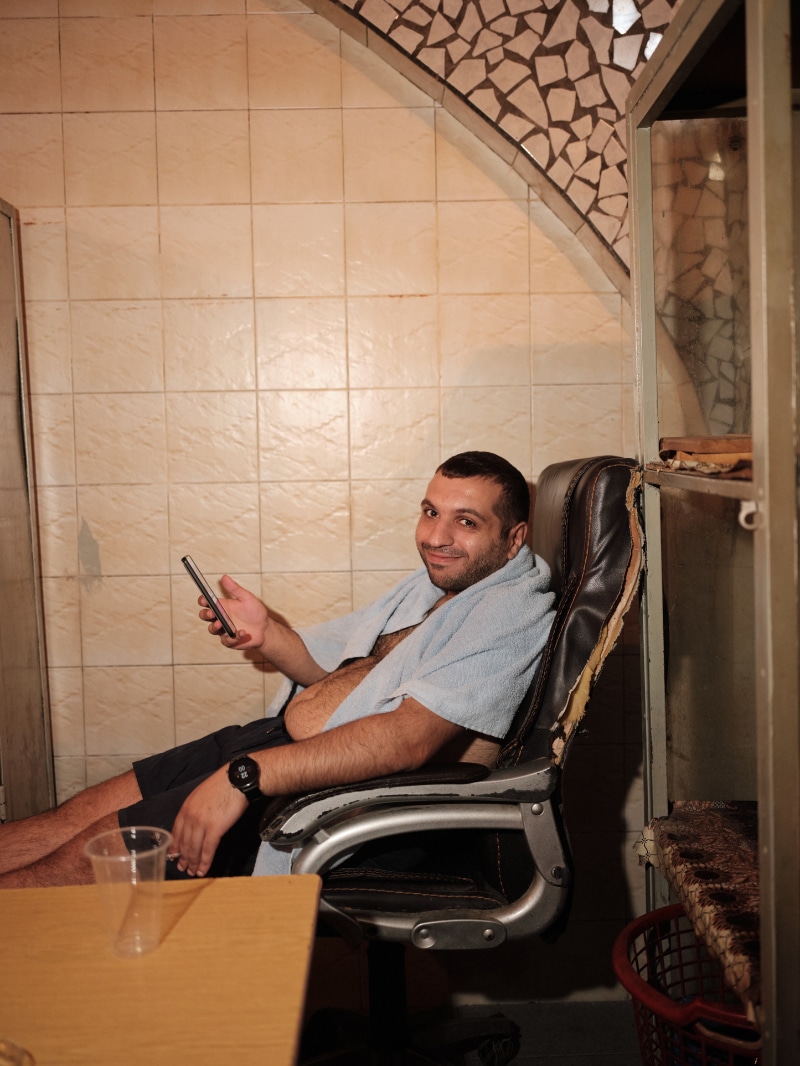 Therefore, SITUATIONIST has chosen to hold its show at the Tbilisi Sulfur Baths, a location of immense historical significance, where Georgian ancestors would often come to express their love and affection amidst the warm, comforting steam and the scent of sulfur. By doing so, the brand hopes to remind the community that love and freedom are worth fighting for, and that they must continue to resist oppressive attitudes and systems in all their forms. The brand's decision to hold the show at this location is a powerful statement that reflects the importance of cultural heritage and the power of the community. The venue represents a significant cultural symbol of Georgian history and identity, while also offering a unique and intimate setting for the brand's message of freedom and love.
SITUATIONIST's Spring/Summer 2024 collection is not just a fashion statement, but a call to action. The brand's commitment to standing up against oppression and promoting inclusivity and freedom is a powerful reminder that fashion can be more than just clothing, it can also be a platform for social change.
Our photographer Marc Medina went backstage to capture the collection. Take a look below: