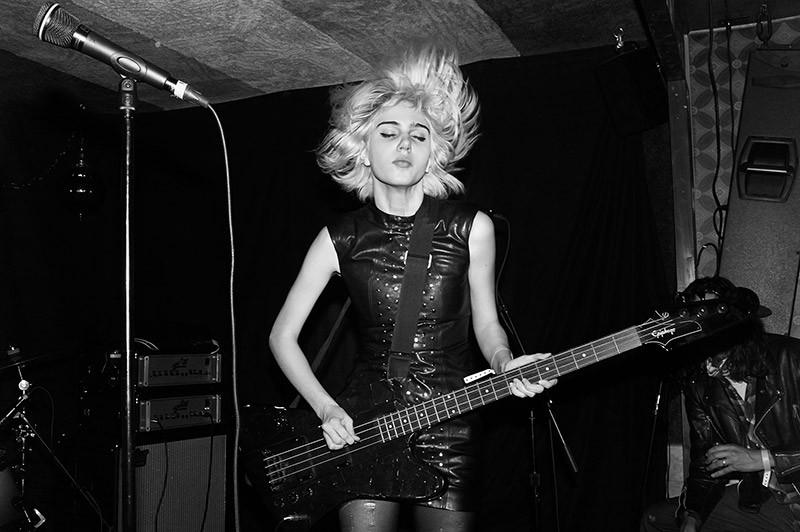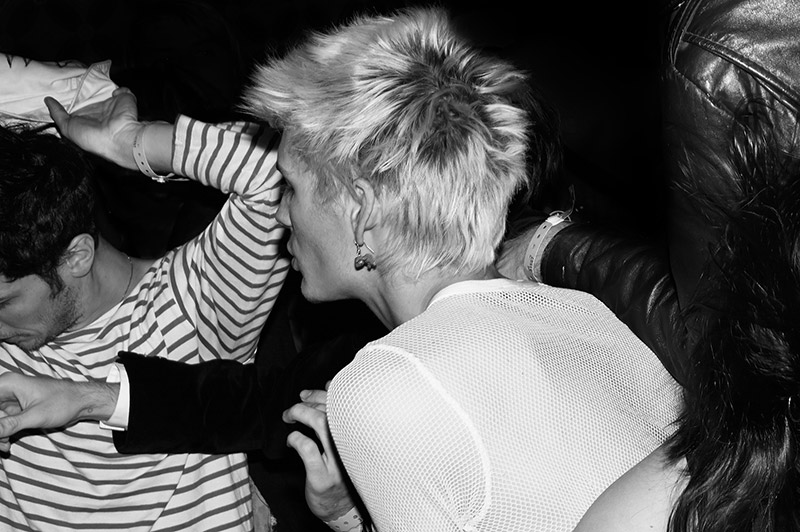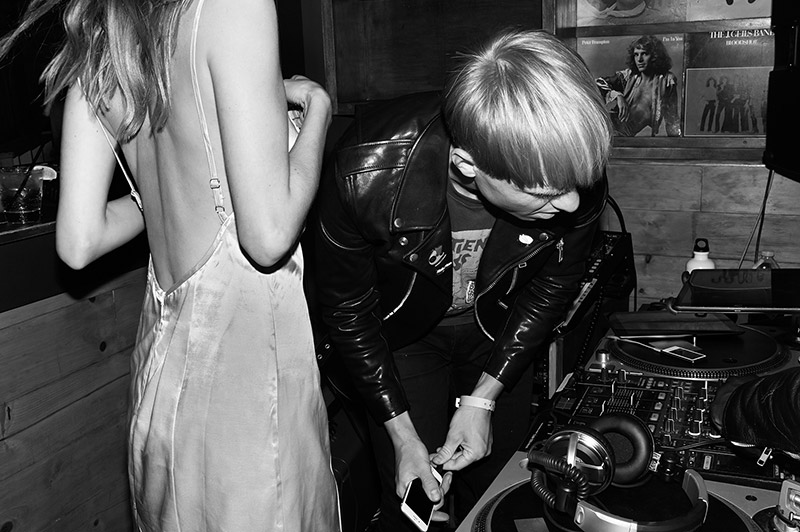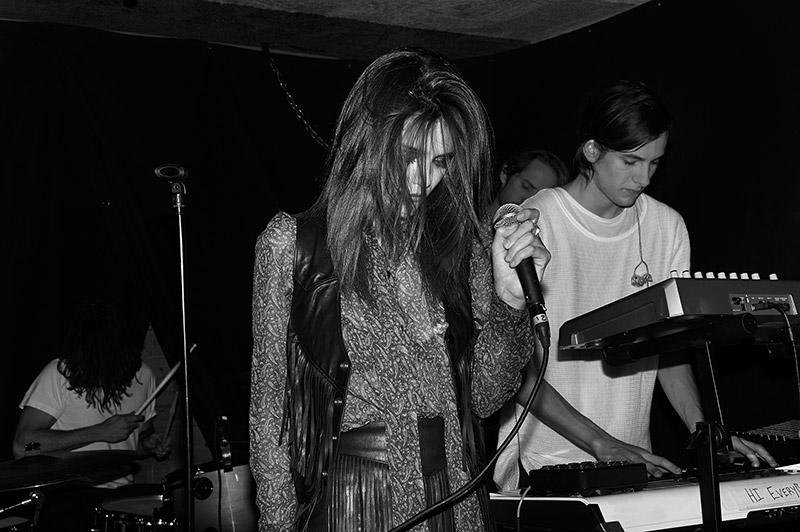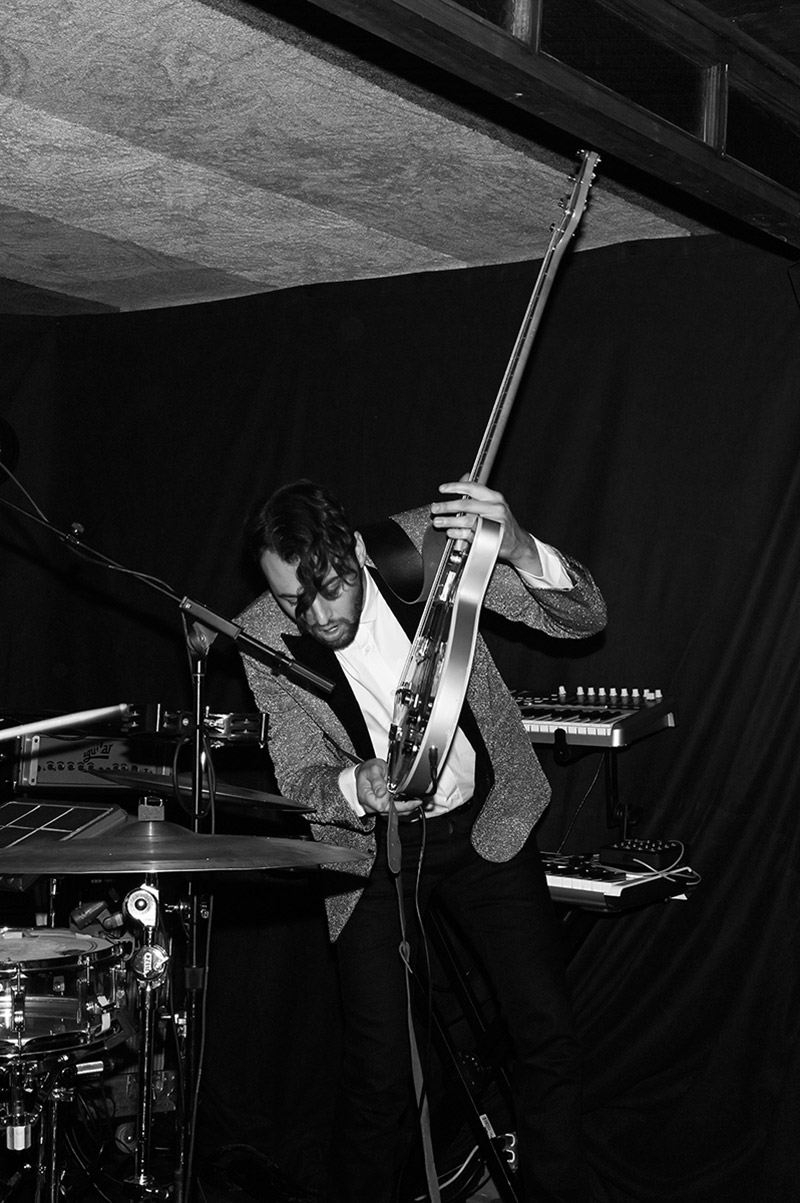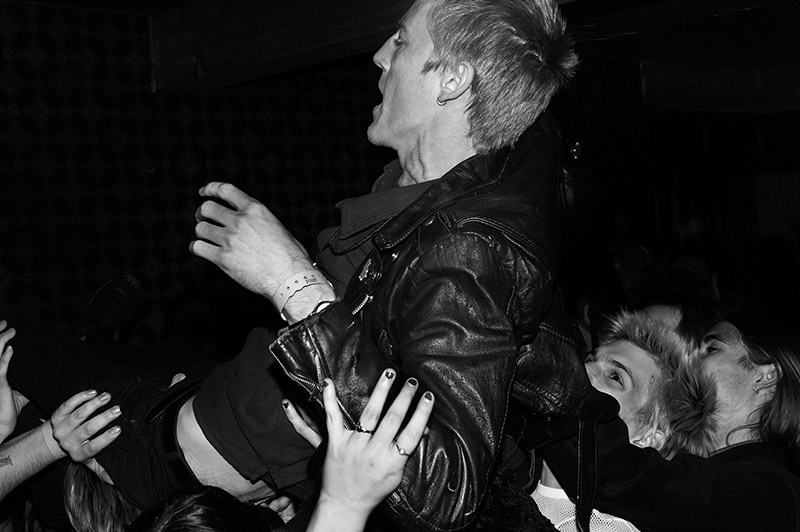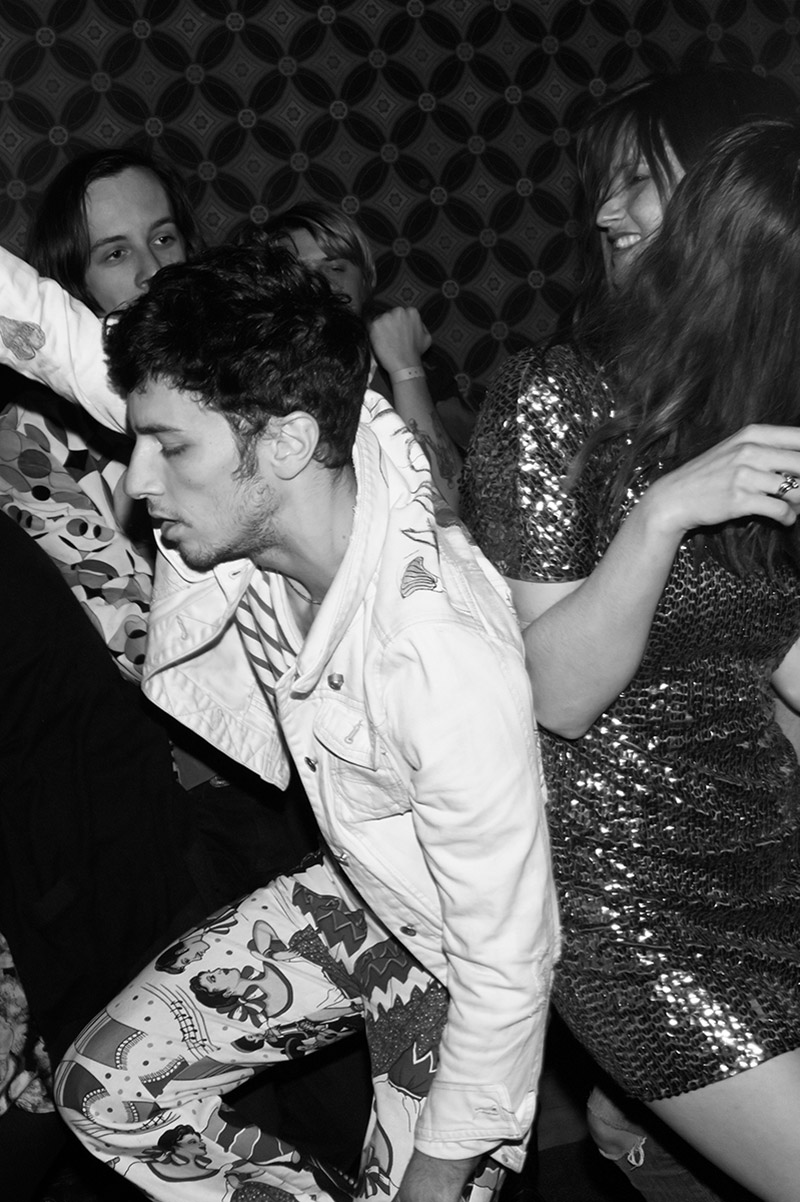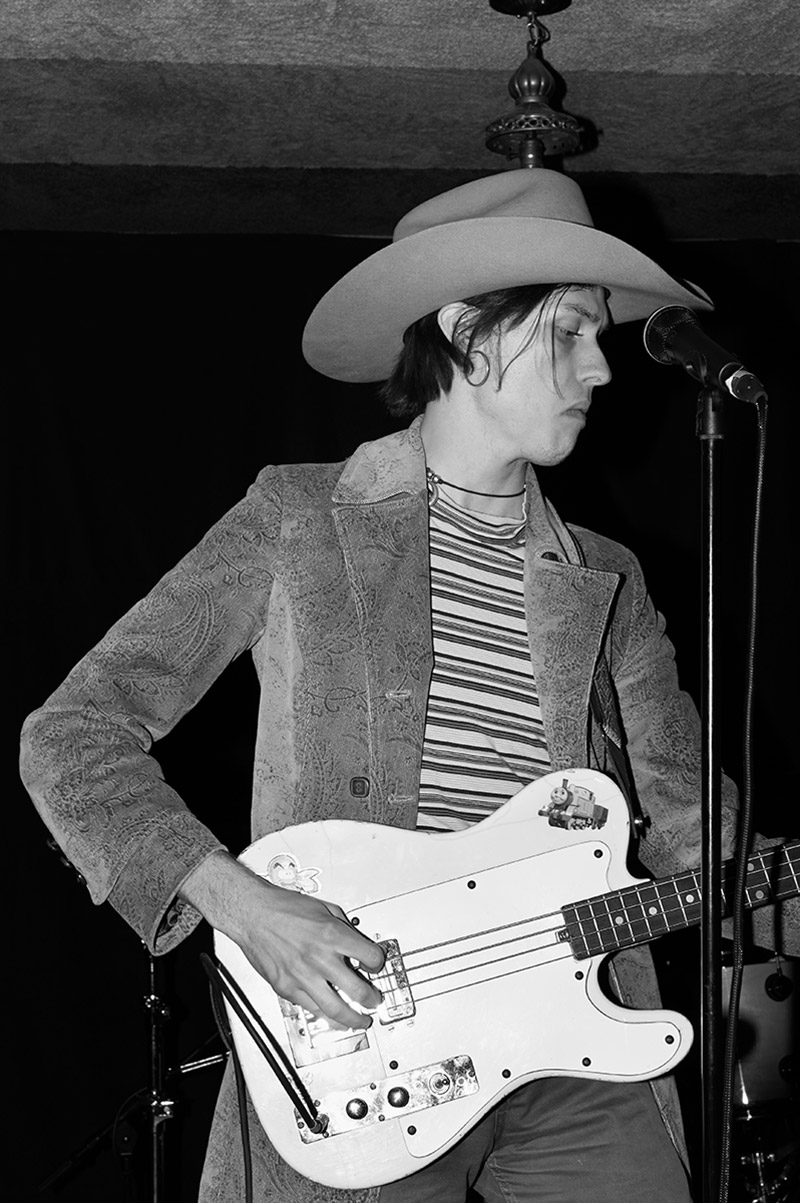 As major label music stars descended on Hollywood for the 57th annual Grammy Awards, the recording industry rolled out the red carpet at a slew of big-budget soirees to toast the nominees. But for those looking to experience real rock music minus the red carpet, Hedi Slimane's impromptu pre-Grammy antidote—thrown on the fly with V's editor-in-chief Stephen Gan—provided the most genuine rock experience of the weekend, at Good Times at Davey Wavey's on El Centro.
Through a hidden entrance behind a fake refrigerator, sanctioned bands like Sunflower Bean (whose lead singer, Julia Cumming, was dressed by Slimane for this performance and has been an exclusive model of his for the last two years), The Garden, Mini Mansions, Bleached and Sky Ferreira performed rollicking sets on the venue's tiny stage before a packed crowd, which included a mix of young Hollywood (Jack Kilmer, Juno Temple, Patrick Schwarzenegger, Dylan Brosnan, Jeremy Irvine, Will & Nicola Peltz, Saoirse Ronan, Avan Jogia), alternative rock mainstays (The Animals, The Black Keys, Queens of the Stone Age, Daft Punk, Mark Ronson, the Arctic Monkeys), indie bands (DIIV, Allah Las, Warpaint, White Fang, Best Coast, Tobias Jesso Jr.), young pop artists (Charli XCX, Actually Huizenga), and even a few French new wave musicians (Moodoïd, La Femme, and Melody's Echo Chamber).
As Hedi's friend, Jonny Pierce of The Drums and Ioanna Echo stepped in to DJ between the live acts, crowds of familiar faces—including past, present, and future Slimane photo subjects—came and went, giving the event a feeling of true spontaneity and authentic punk spirit… exactly the sort of turnout Slimane and Gan wanted as an alternative to the typical, stuffy Grammy party. Though the night felt almost like an up-yours to all of the awards hullabaloo, it felt refreshing to see a longtime Slimane favorite and subject, Beck, take home Sunday night's top prize, proving that the designer and artist is helping to guide mainstream taste more than he would like to let on.
In an age where nearly every moment of an event is documented and disseminated onto the Internet, another element that made this night memorable was that it was photo and Instagram-free for guests, allowing them to simply enjoy themselves and the care-free atmosphere.