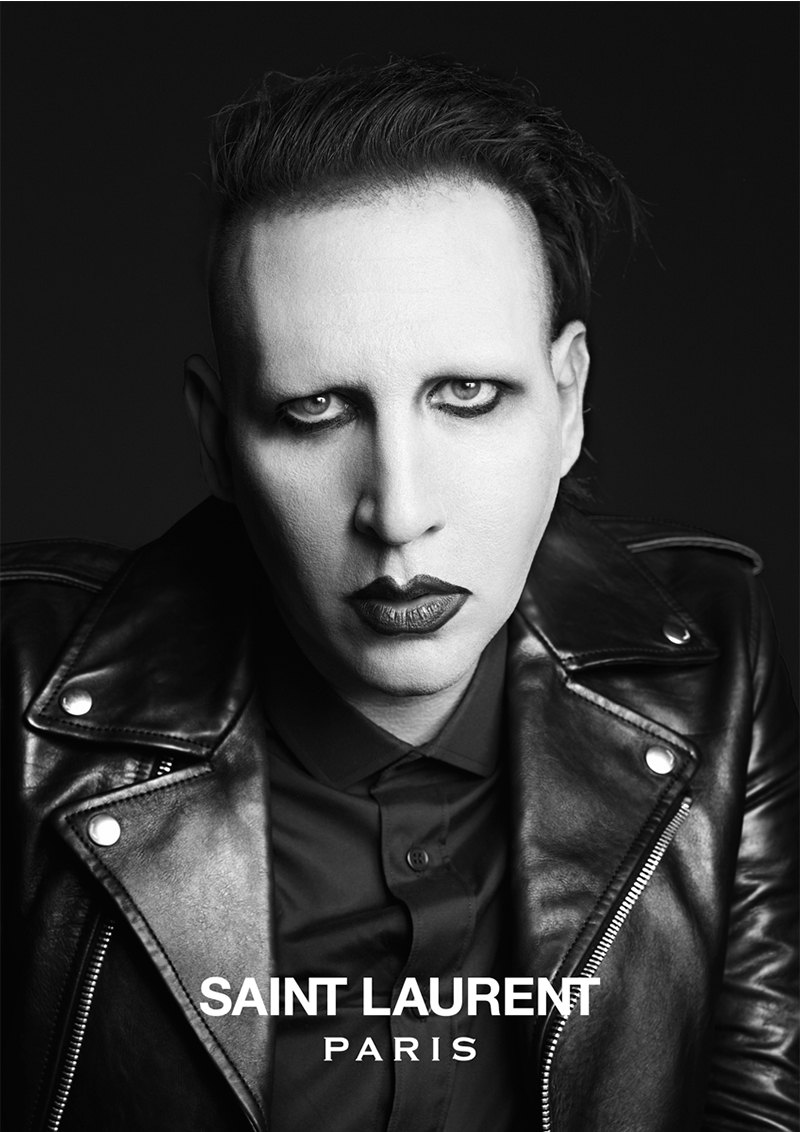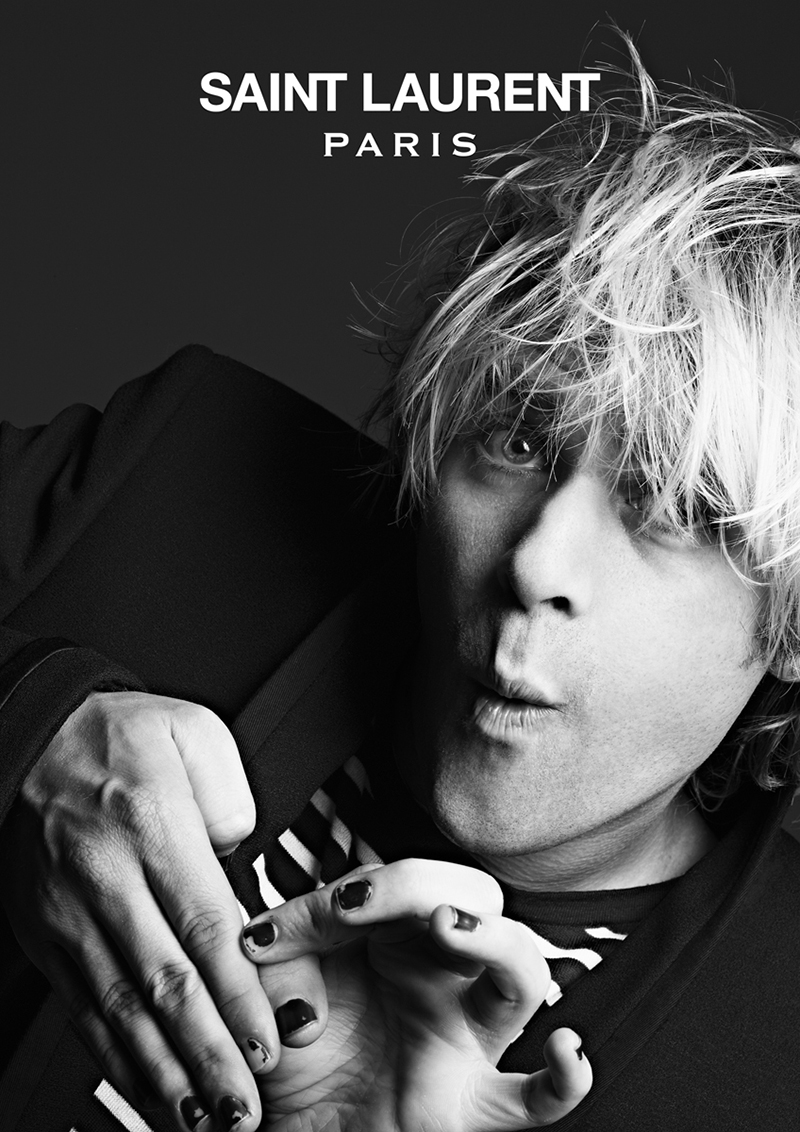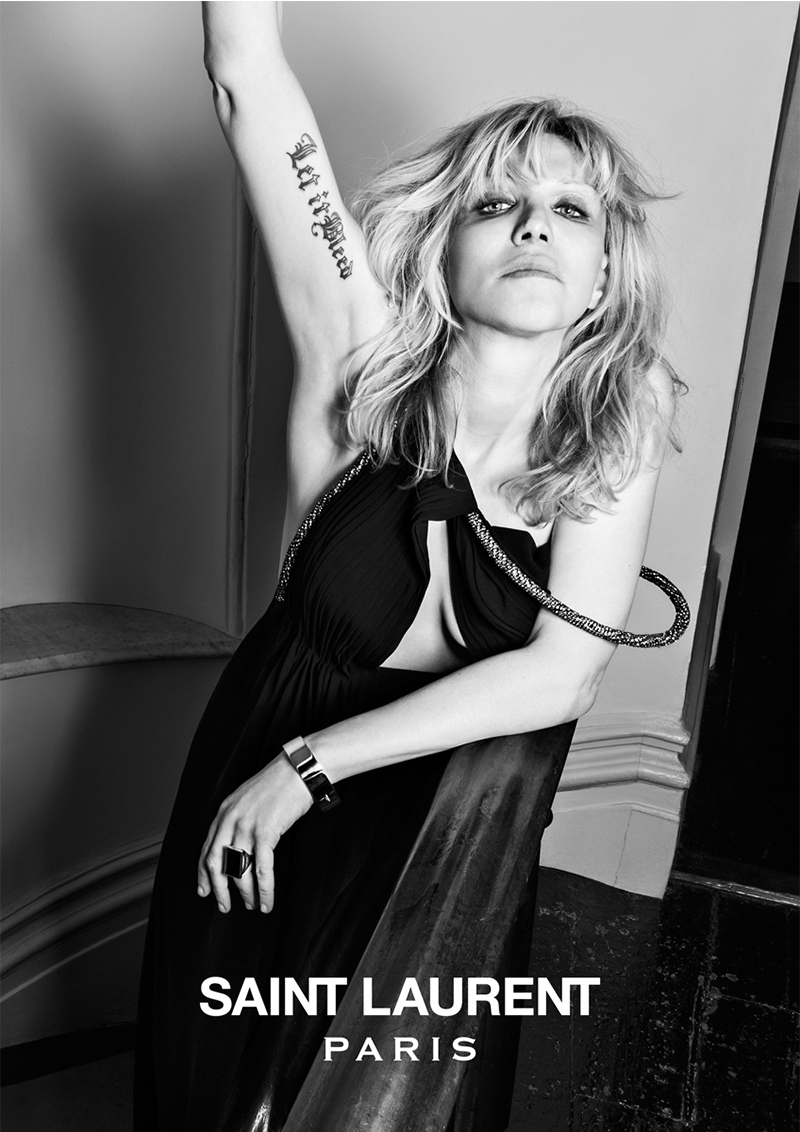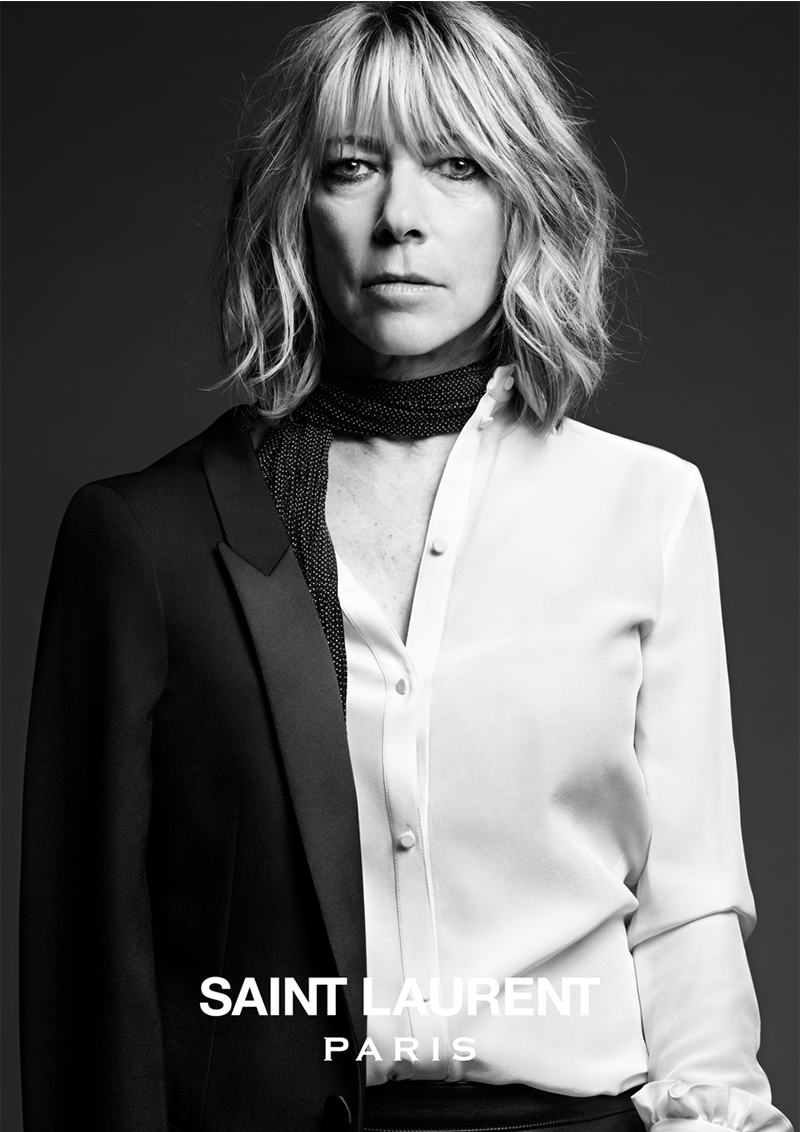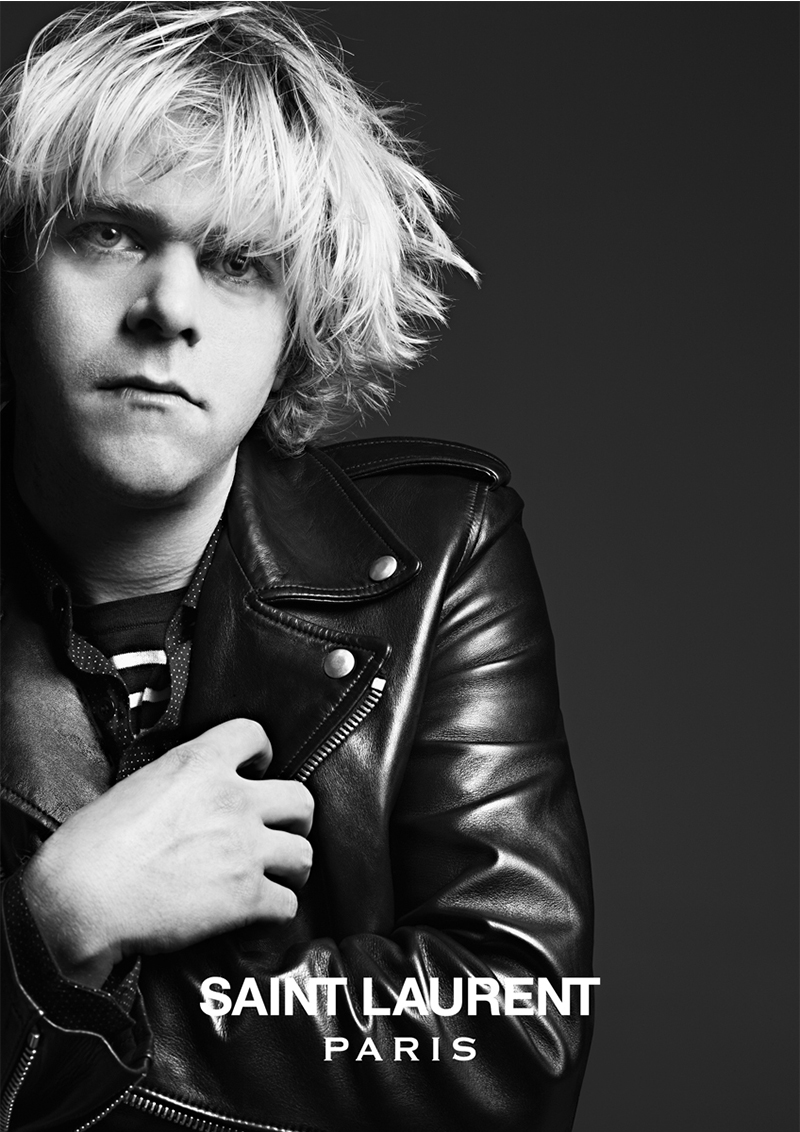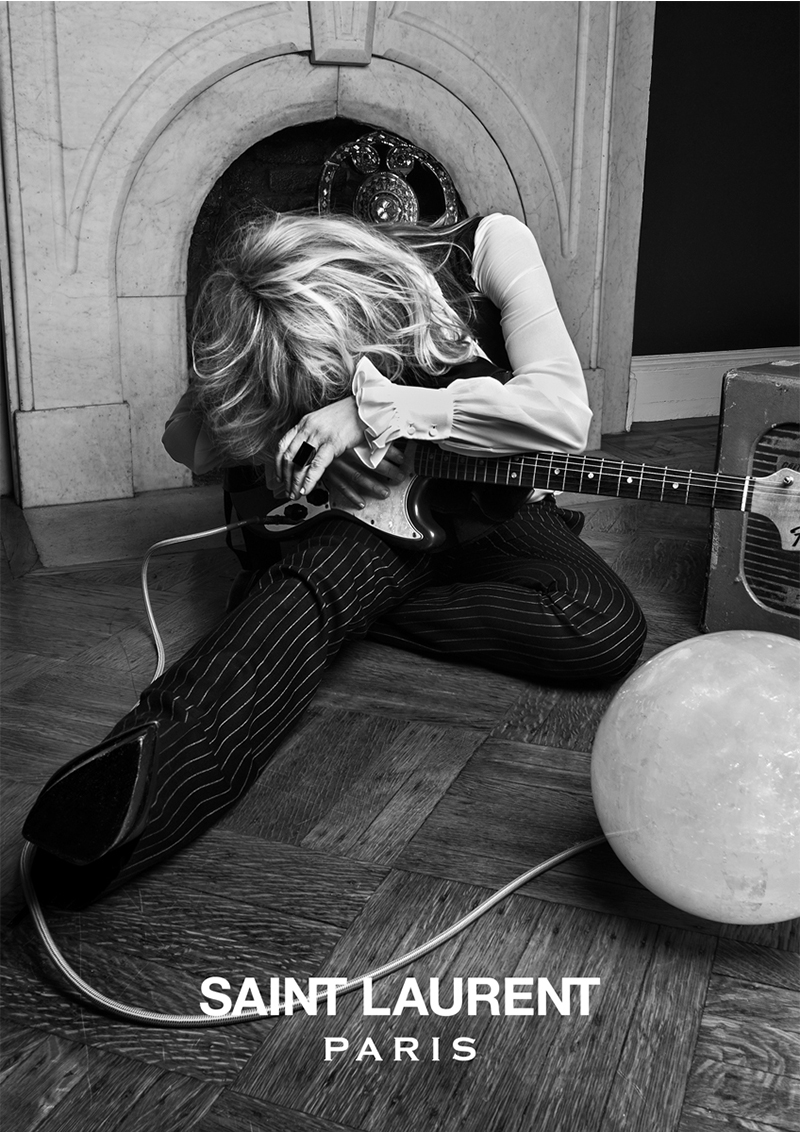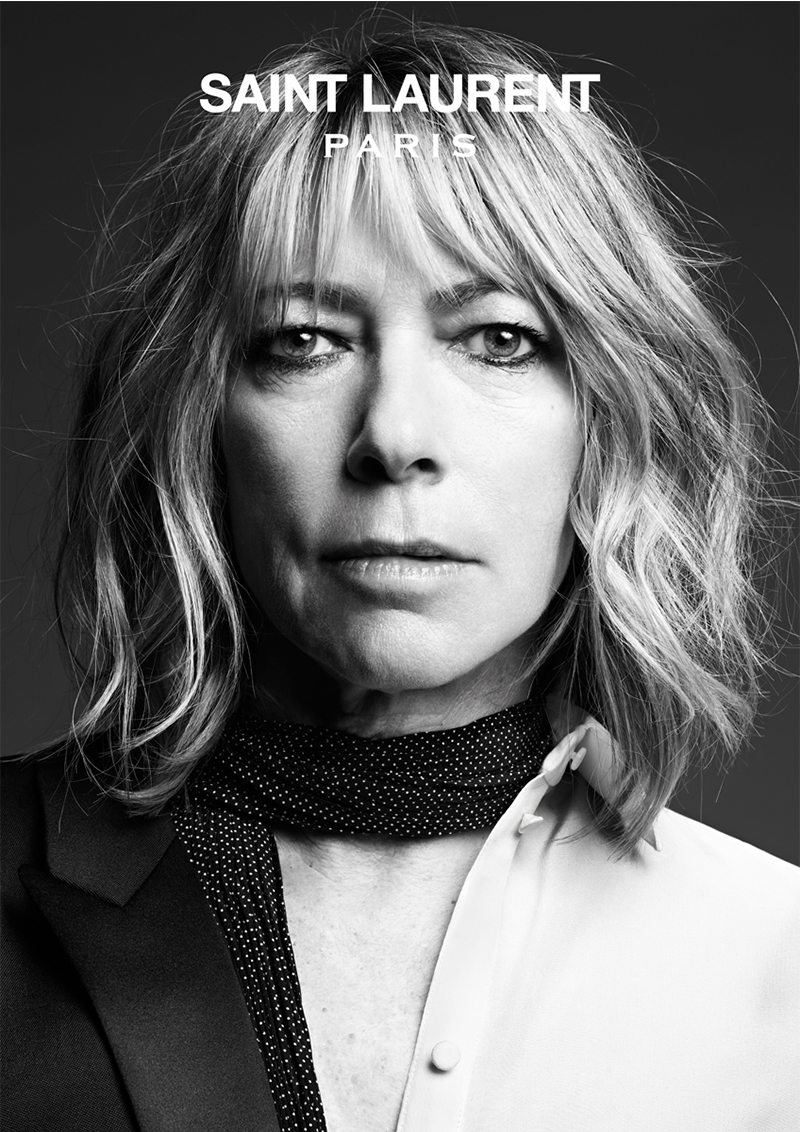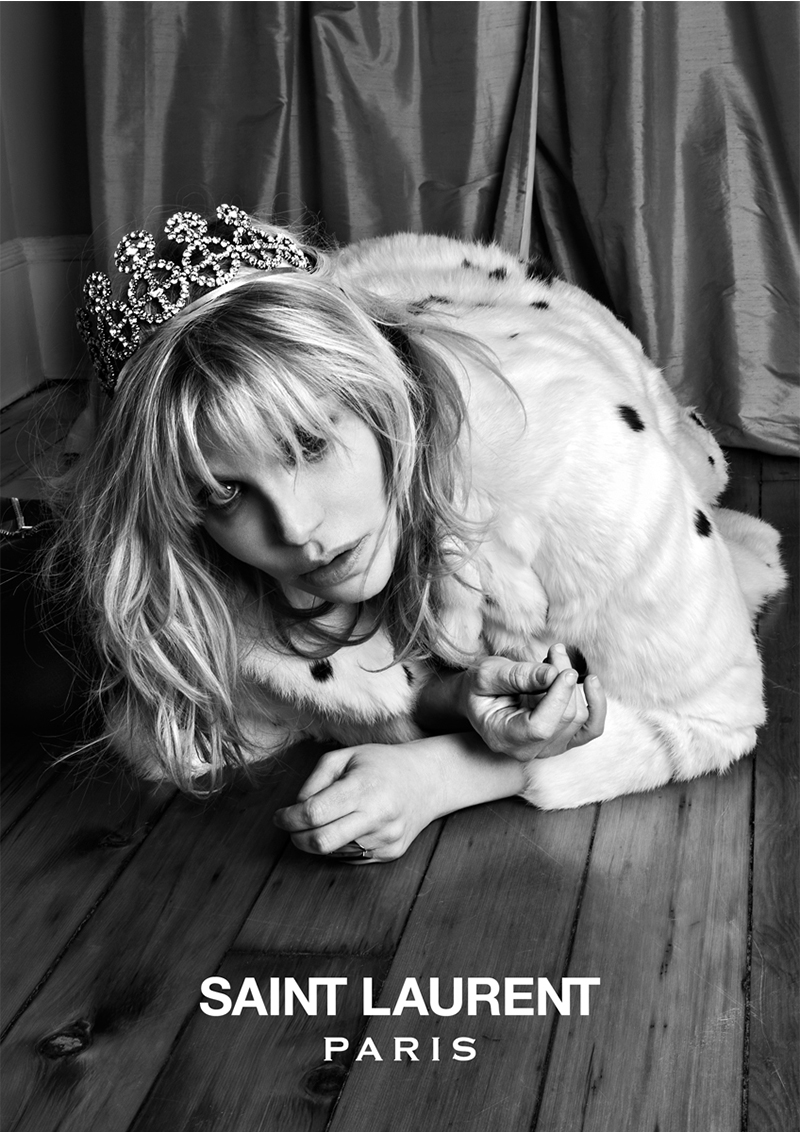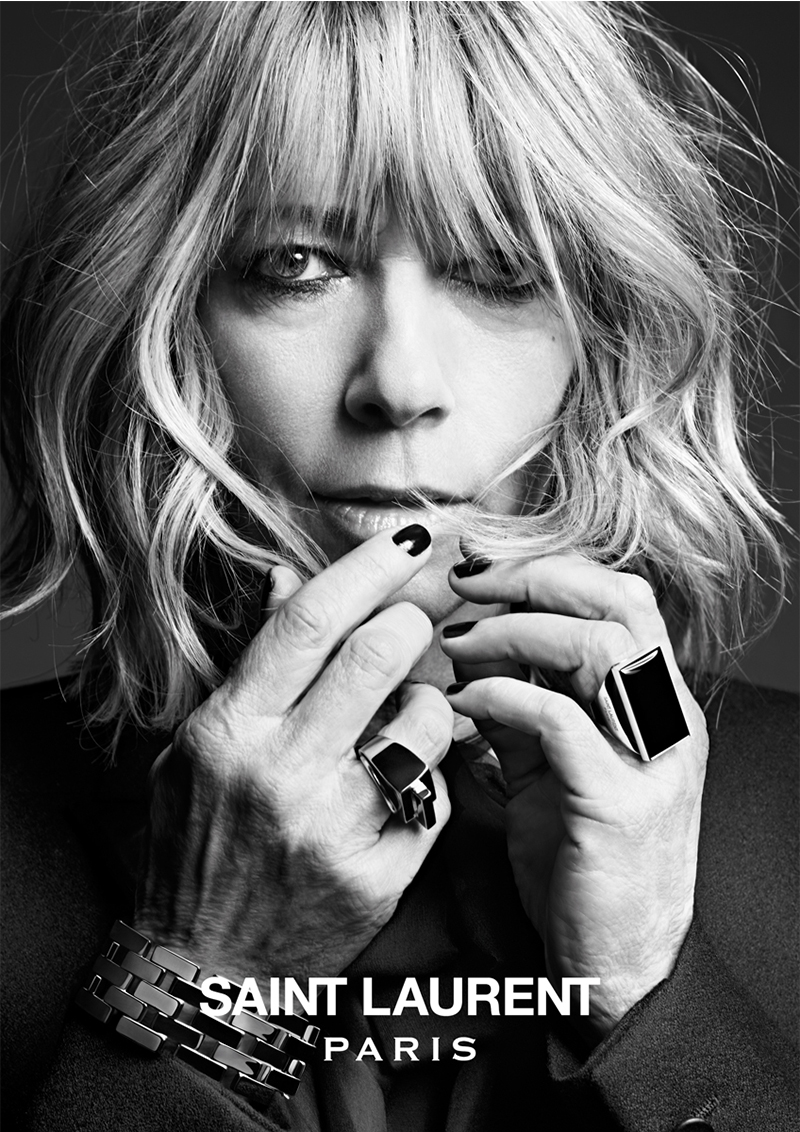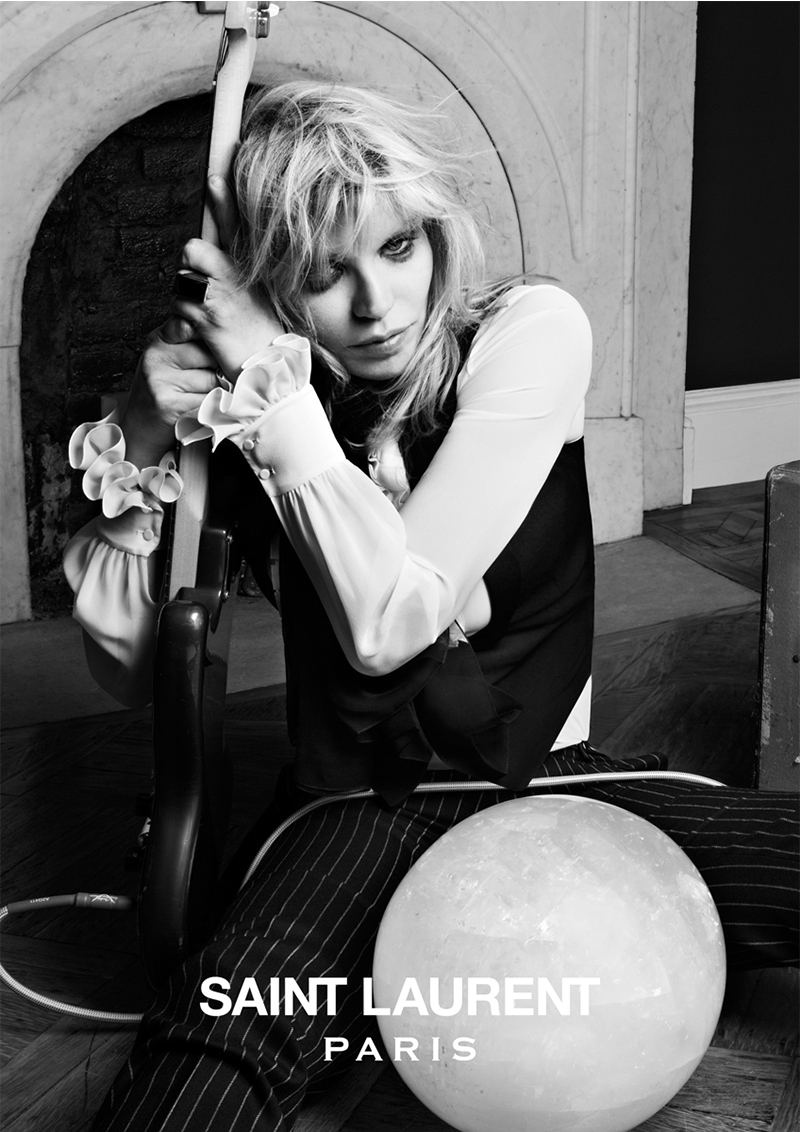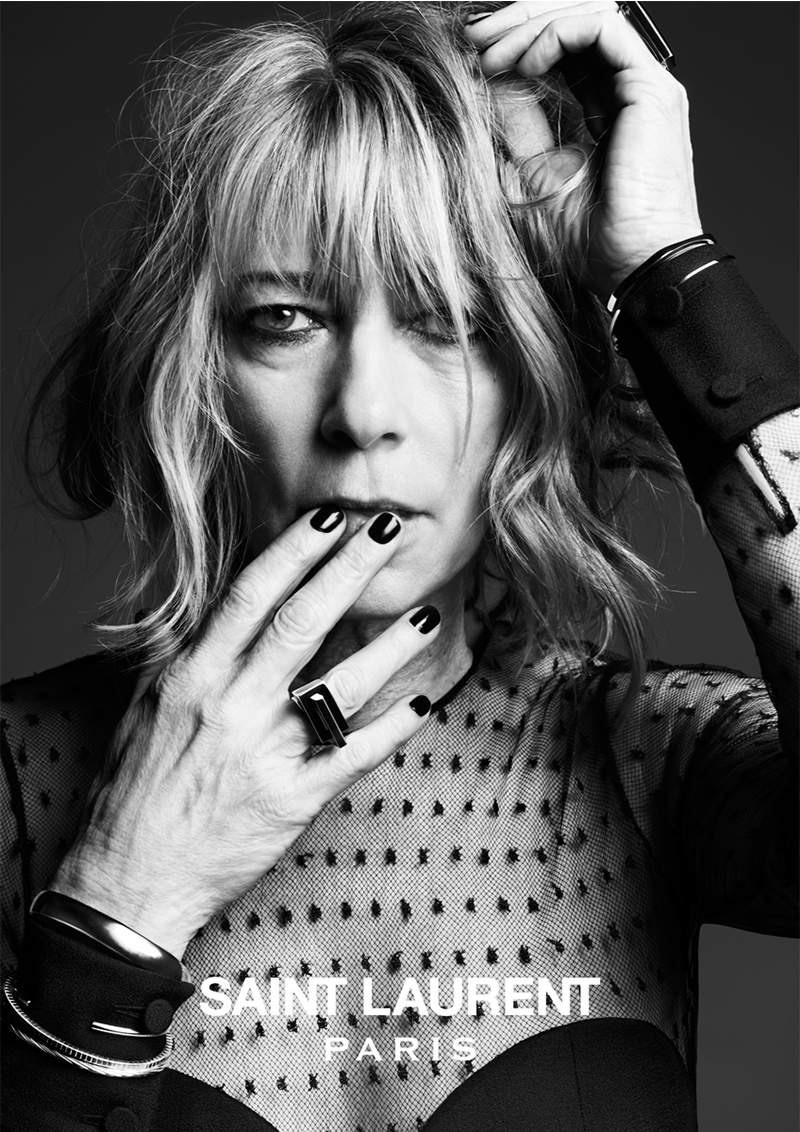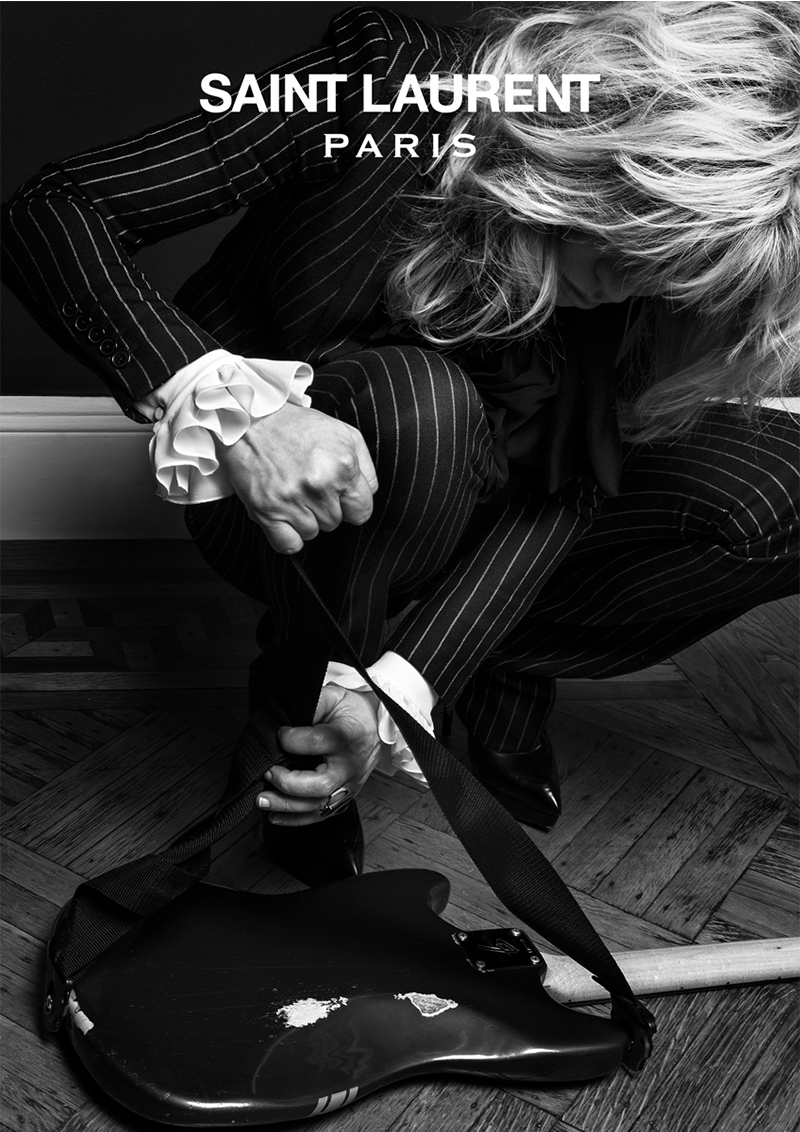 The Saint Laurent music project is a growing portraiture campaign of rockstars styling themselves in iconic and permanent pieces of the Saint Laurent collection. However, an equally significant aspect of this music project is the commission of original soundtracks for the Saint Laurent shows. The artists that have participated thus far include Daft Punk, Ty Segall and most recently Thee Oh Sees in the women's winter 14 show.
In may 1971, Yves Saint Laurent dressed Mick and Bianca Jagger for their wedding in Saint-Tropez, cementing the already close relationship between rock icons and the house in its earliest days. This tradition was renewed in 2013, when Christopher Owens shot by Hedi Slimane was chosen as the face of Saint Laurent's relaunch.
Hedi Slimane shares this close affiliation to rock and punk culture having designed stagewear for numerous musicians during his time at Saint Laurent in the late 90's and at Dior in the early 2000's. These artists include David Bowie, Mick Jagger, The Libertines, The Kills and Franz Ferdinand to name a few.
For the past decade, Slimane has had on ongoing personal project, The Rock Diary, photographing and documenting legends and newcomers to the rock scene. Following on from Christopher Owens, Saint Laurent featured Beck in the spring/summer 2013 campaign.
Hedi next photographed Courtney Love in her New York townhouse early this year. Courtney has been photographed several times by Hedi Slimane over the last 10 years. On this occasion, she chose to wear a classic Saint Laurent pinstripe suit and a signature silk ruffle shirt, an evening draped dress from the pre-fall 13 collection and a men's black and white fur coat from this most recent winter 14 show.
Shortly after, Slimane shot Kim Gordon for the first time at Saint Laurent's New York photo studio. Selecting her own clothes for the shoot, she wore a Saint Laurent iconic tuxedo jacket, a mini leather skirt 'the leather mini', jewellery from the vermeil collection and hedi's own polka dot scarf. gordon was also photographed wearing a classic Saint Laurent plumetis bustier dress from the permanent collection.
Adding to this music project, Marilyn Manson was shot for Saint Laurent in Los Angeles wearing the signature l01 motorcycle jacket; a popular jacket also worn by Keith Richards and Tom Burke of Citizens!. The l01 will again appear later this month in music and art publications worn by the young californian rock artist Ariel Pink.