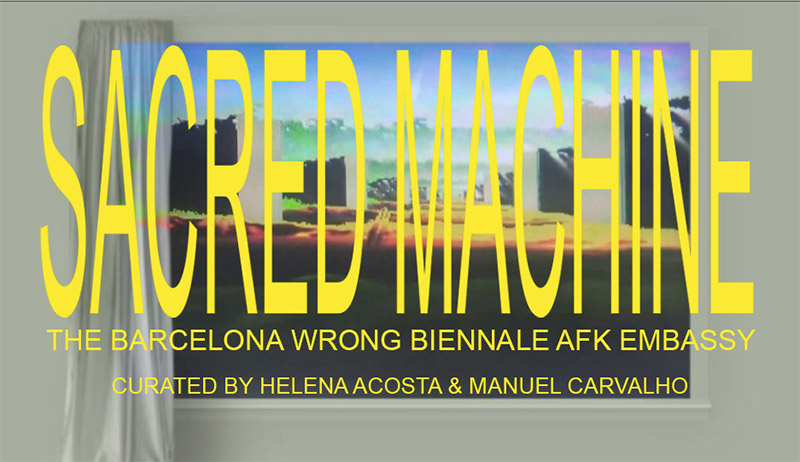 Sacred Machine is a group exhibition. It's both a physical representation of the Wrong biennale's online pavillion Olia's chapel (SACRED) and a sample selected by means of exhaustive online combing of the biennale line-up (MACHINE).
A team of 30 top curators/artists have been working for more than 6 months to feature what they believe is best of the best in the new digital art world. The biennial is divided into pavilions, virtual spaces in which selected works are exhibited. In total, there will be 30 online pavilions, including an unlimited pavilion open to public participation and a "meta" pavilion exclusively featuring the work of the curators. More than 300 artists have been invited officially and several hundreds are still applying to until the end of the event to participate of the open pavilion.
The opening night in Barcelona will feature the live shows of SUN COLOR and MANTA.
Check more info on the event here!
From the 28th of November to the 13th of December.
Centro de Arte . Mutuo
Julia Portet 5, 08002 Barcelona, Spain