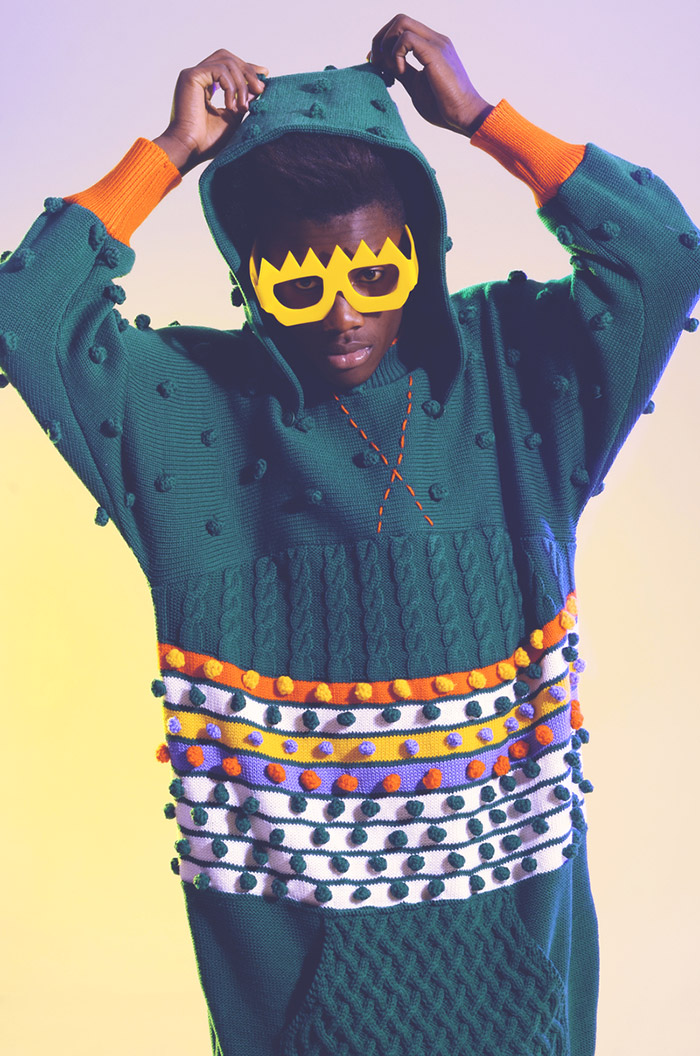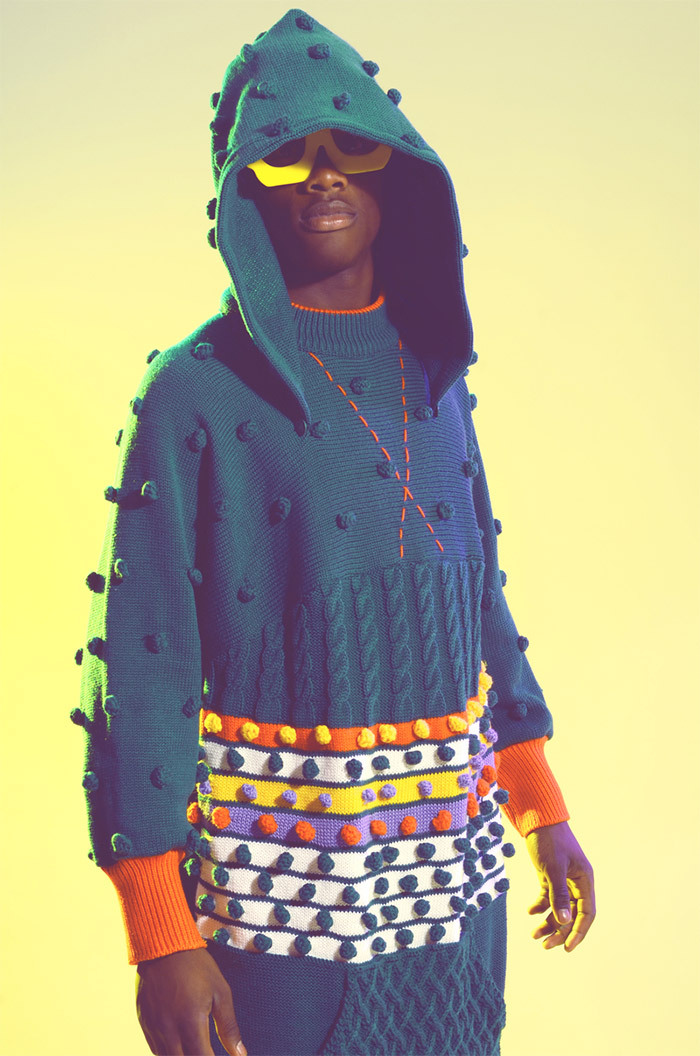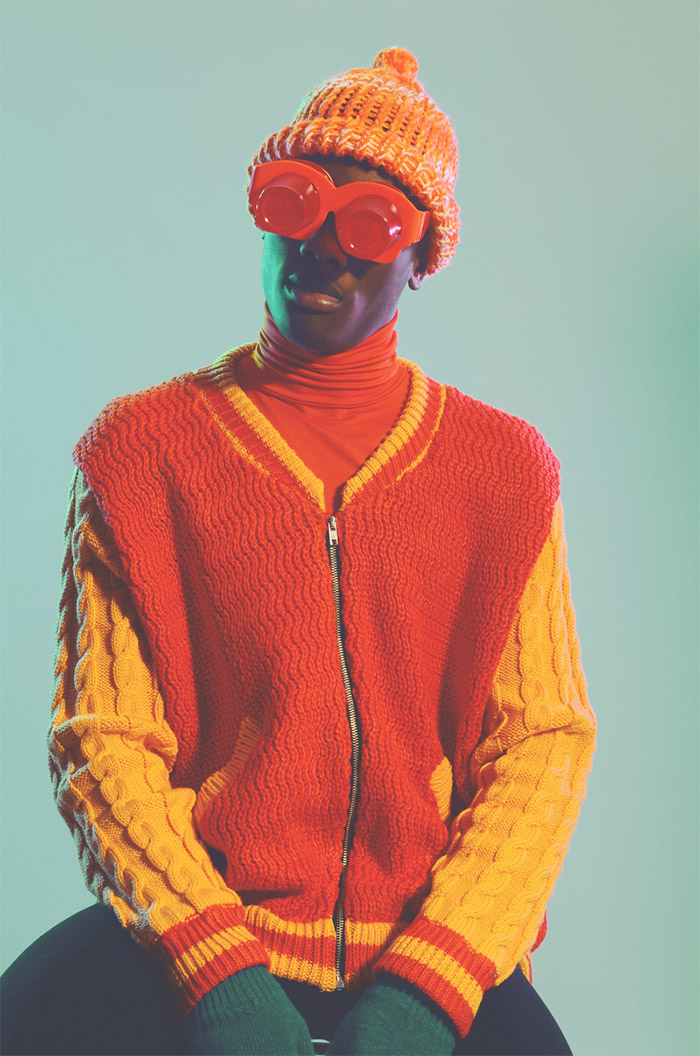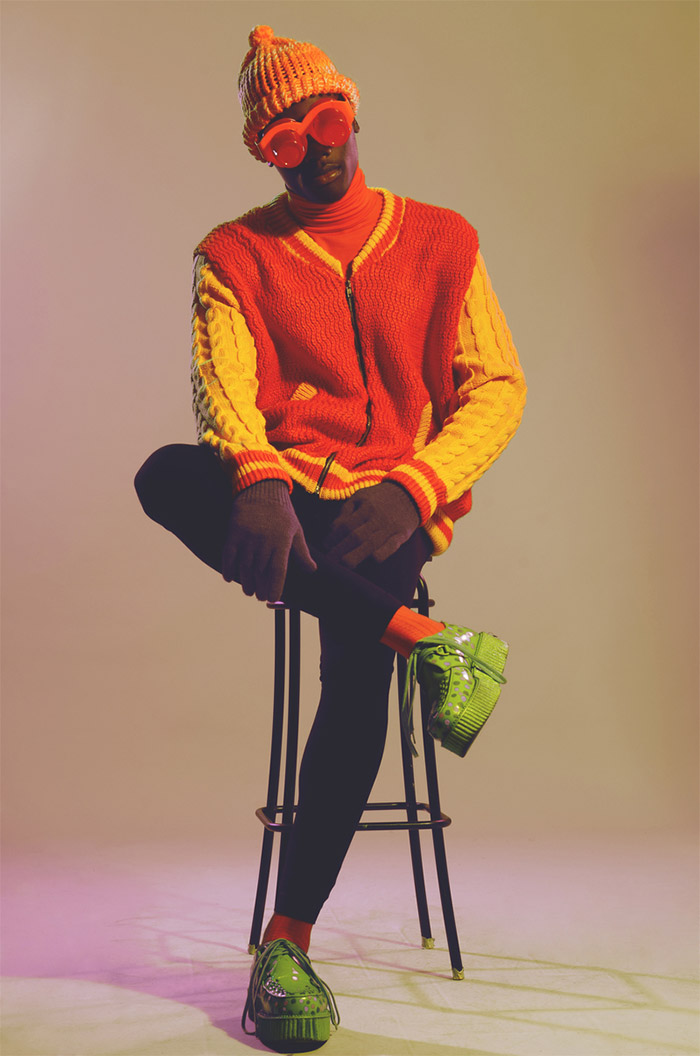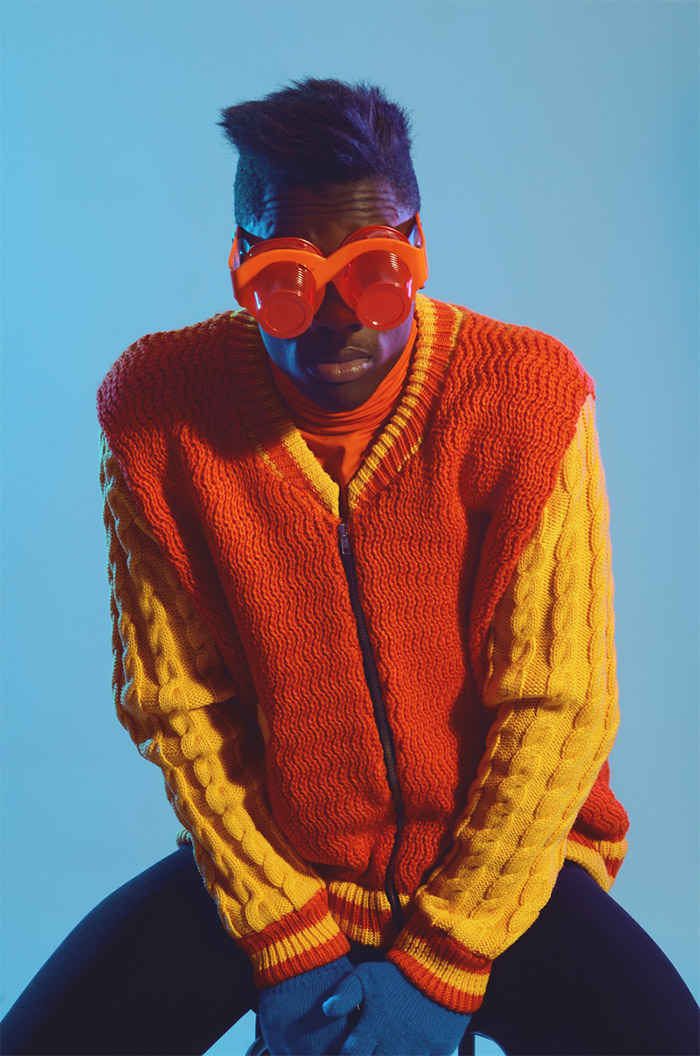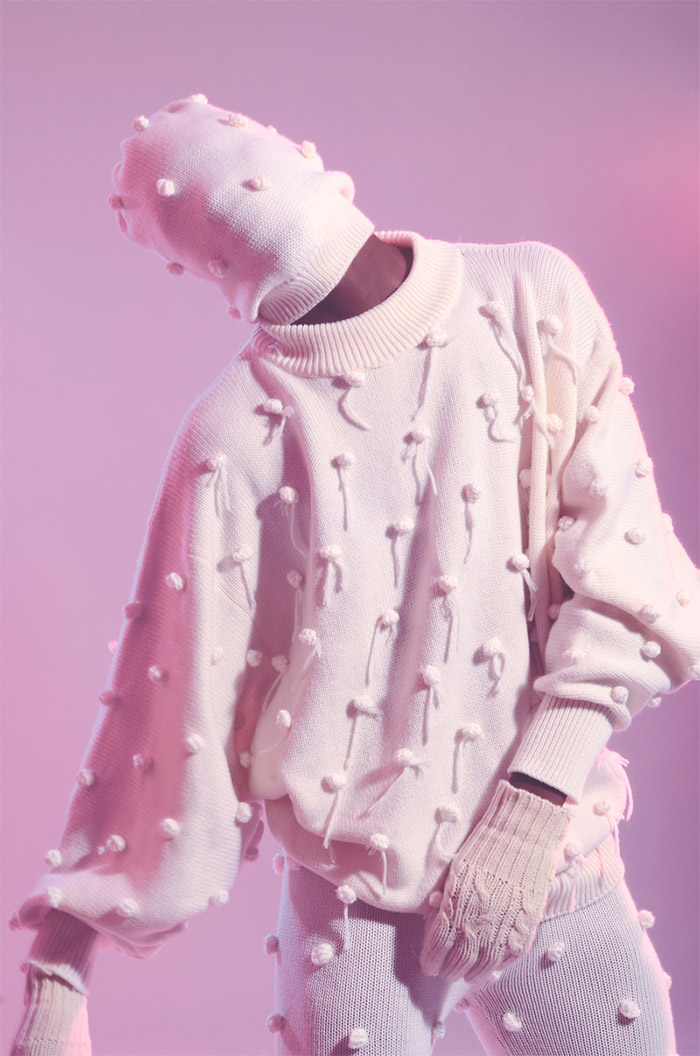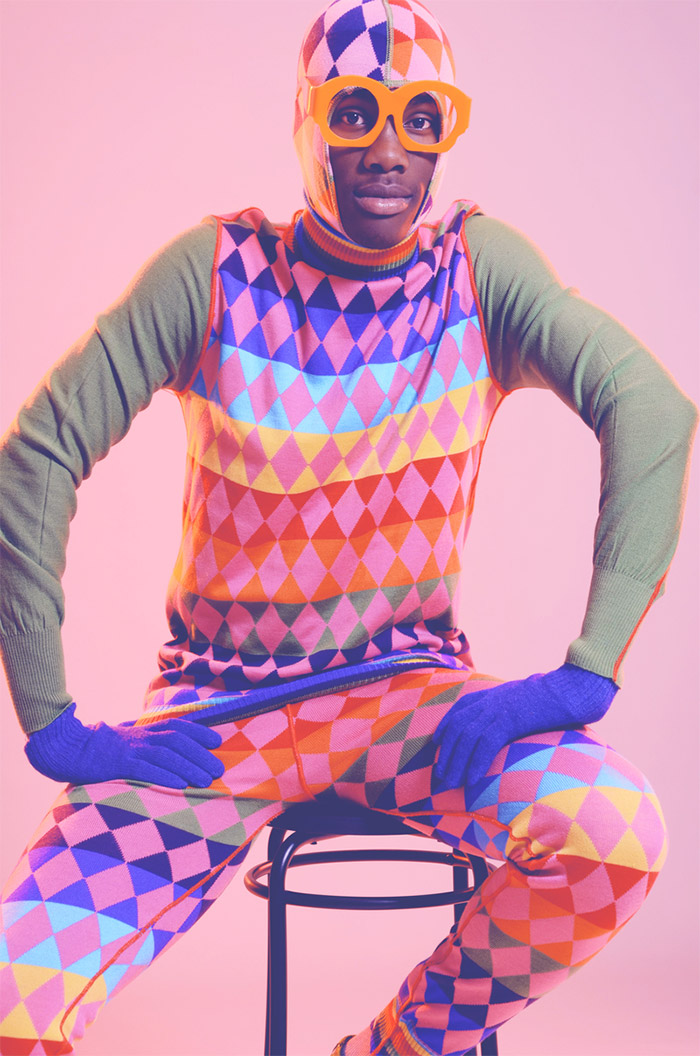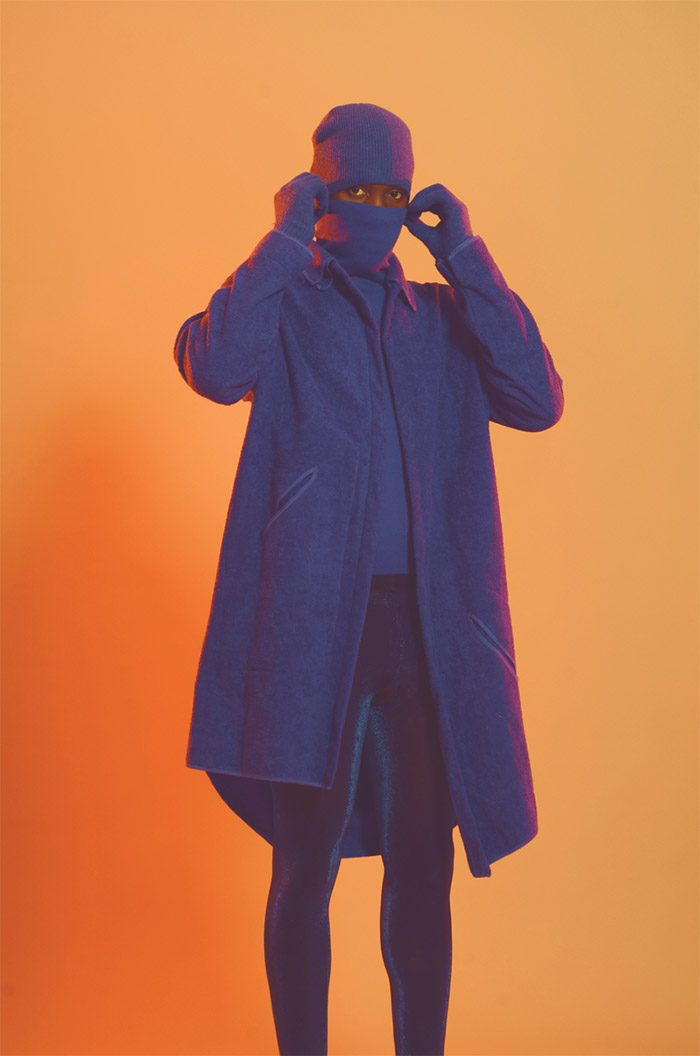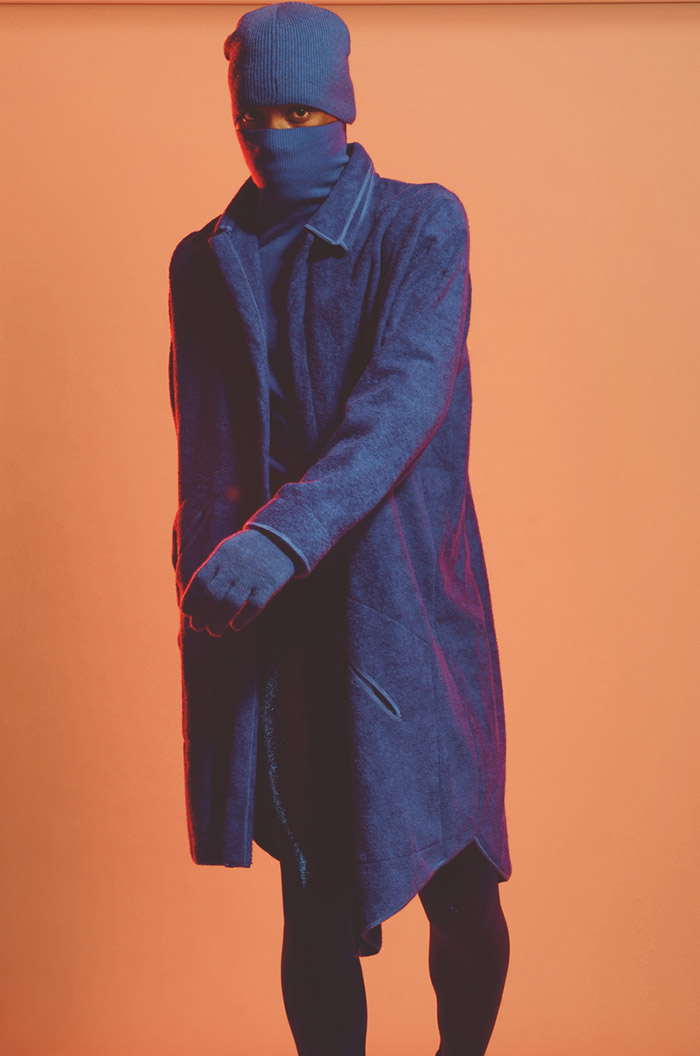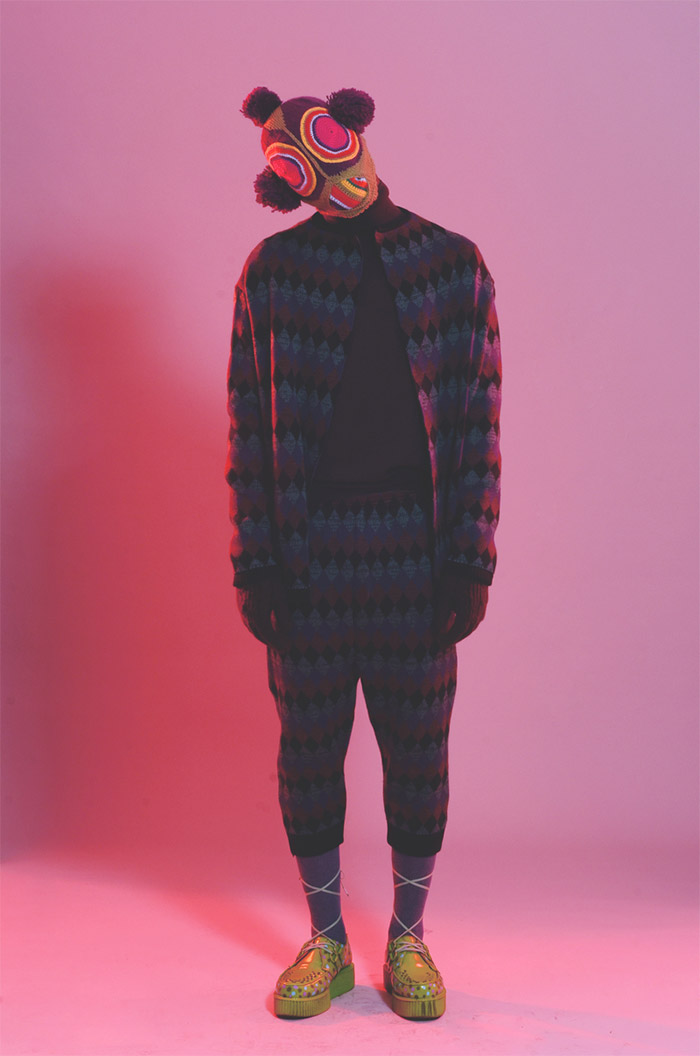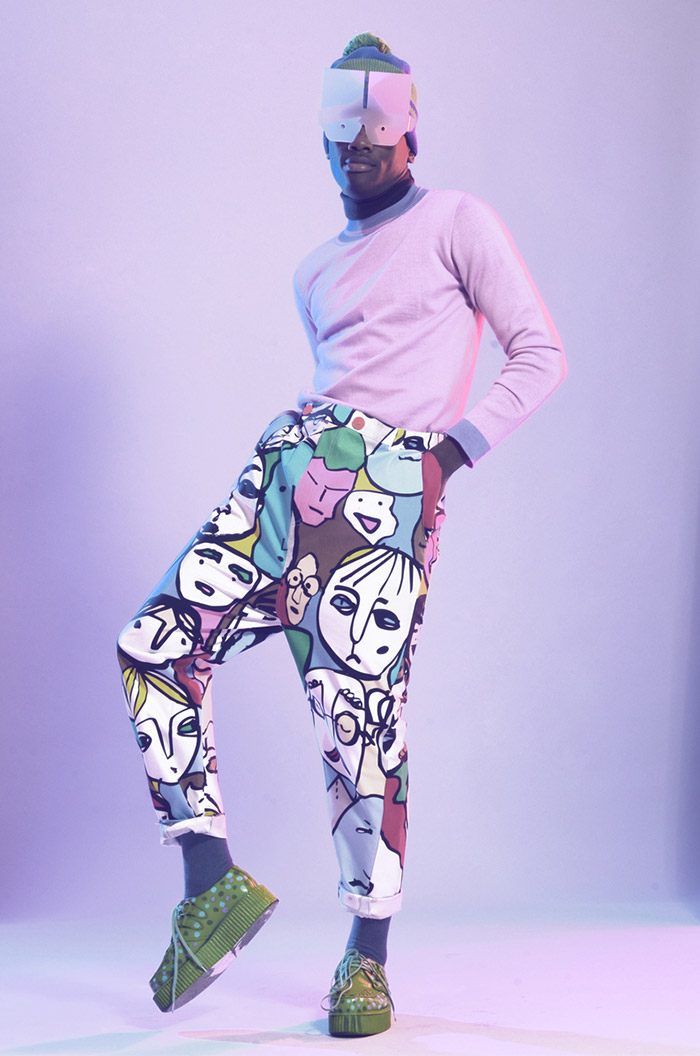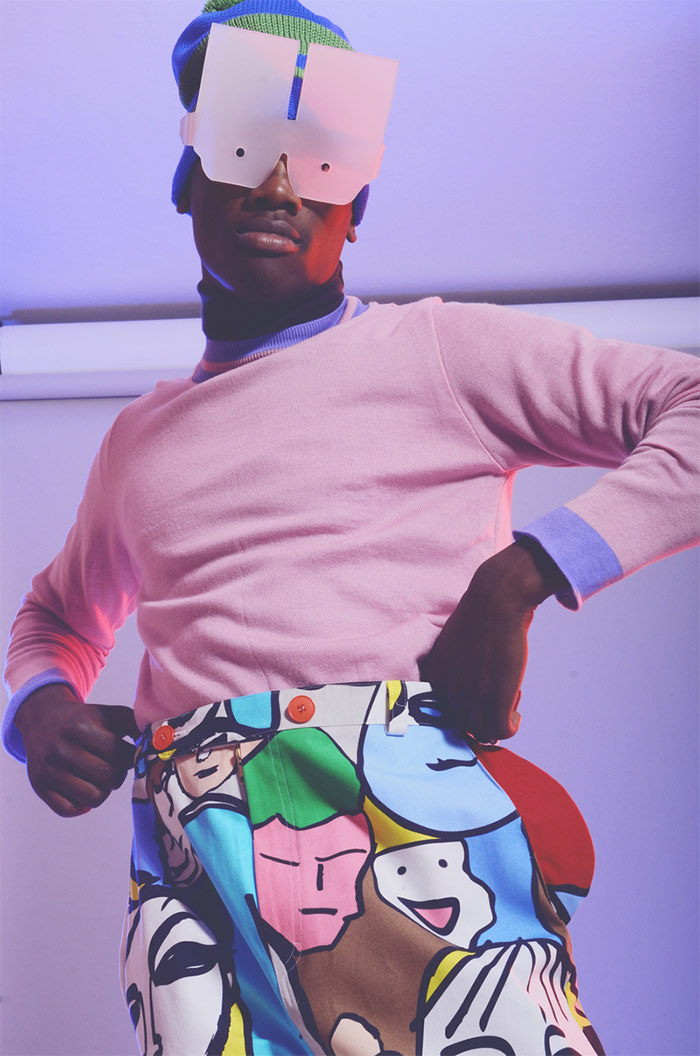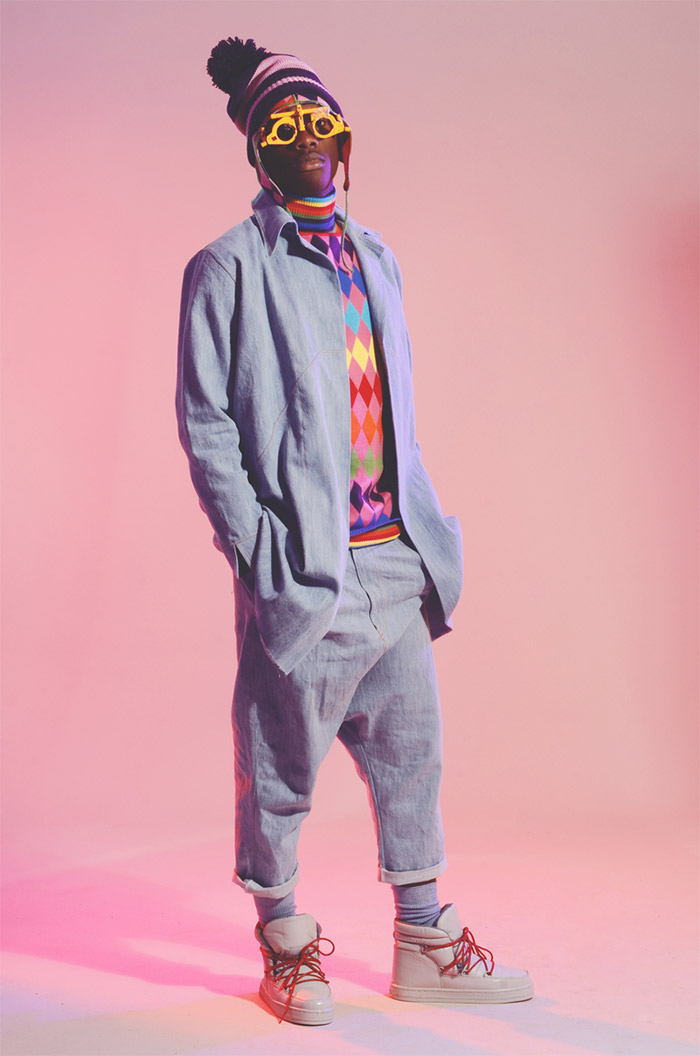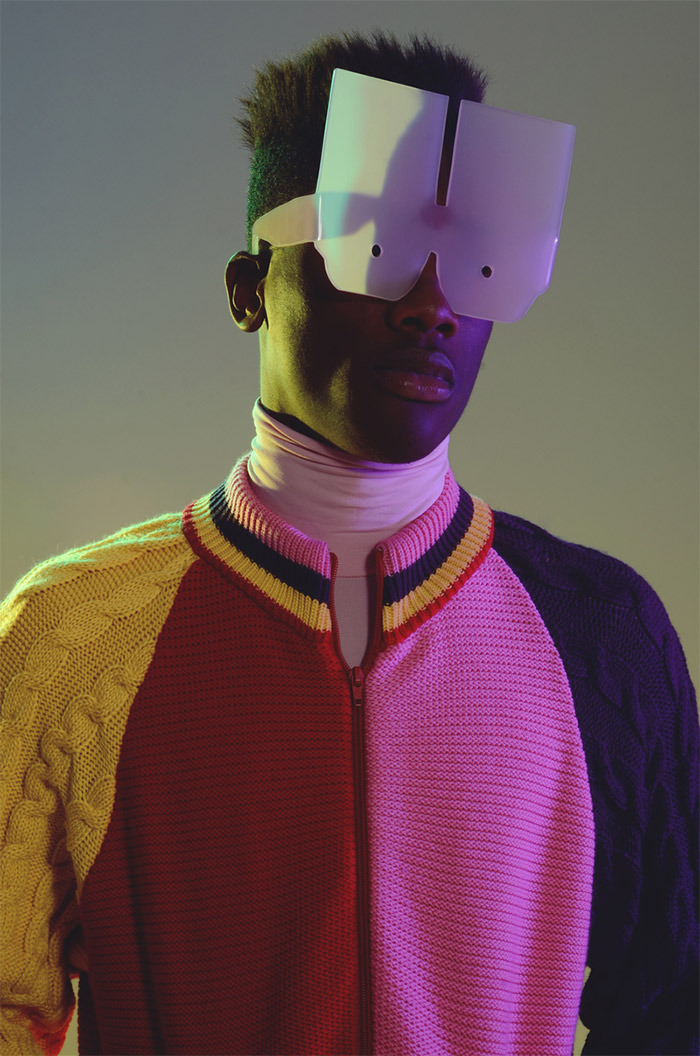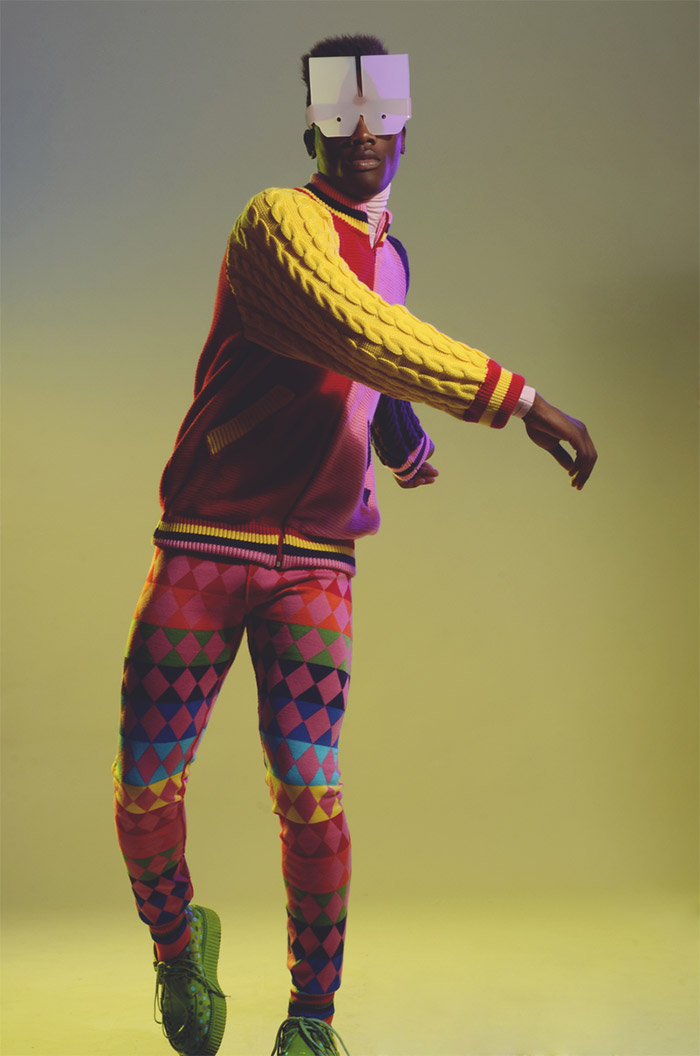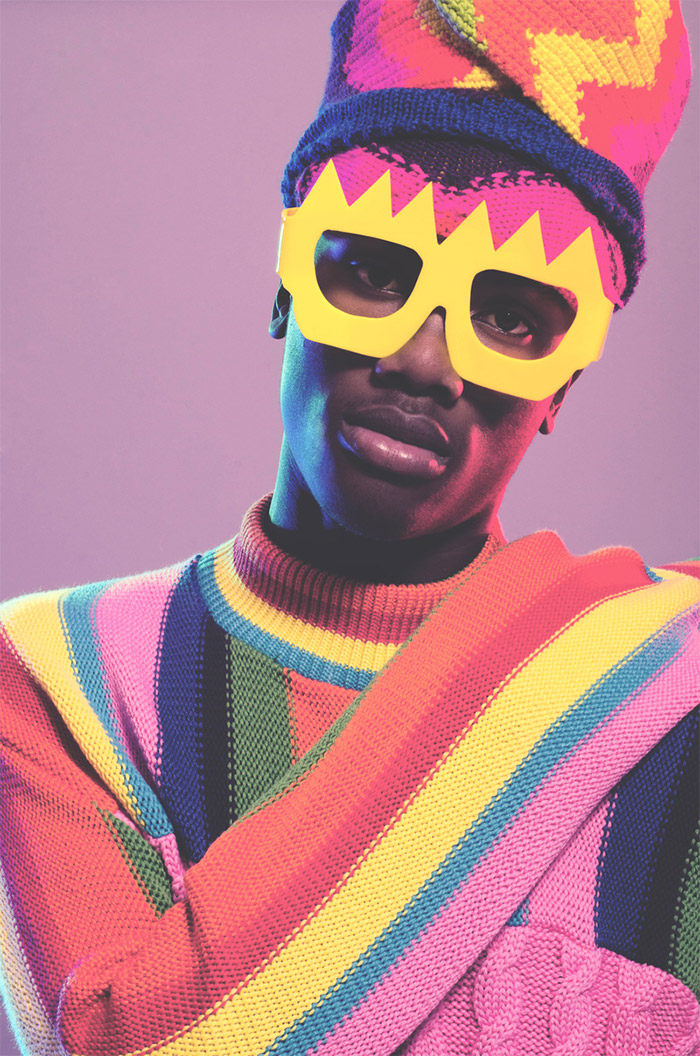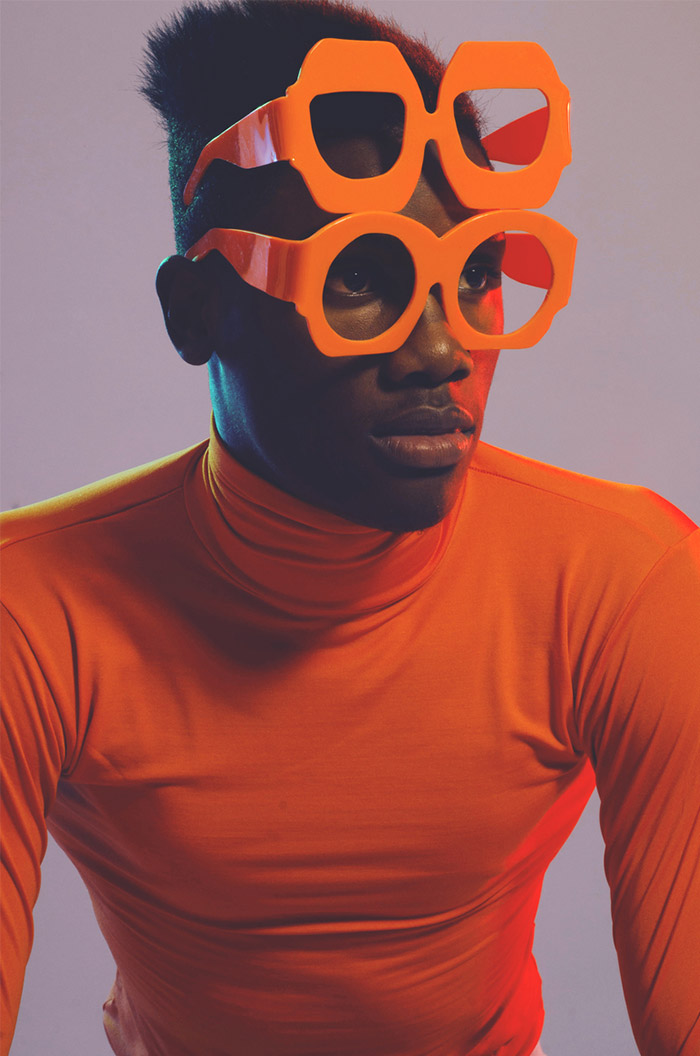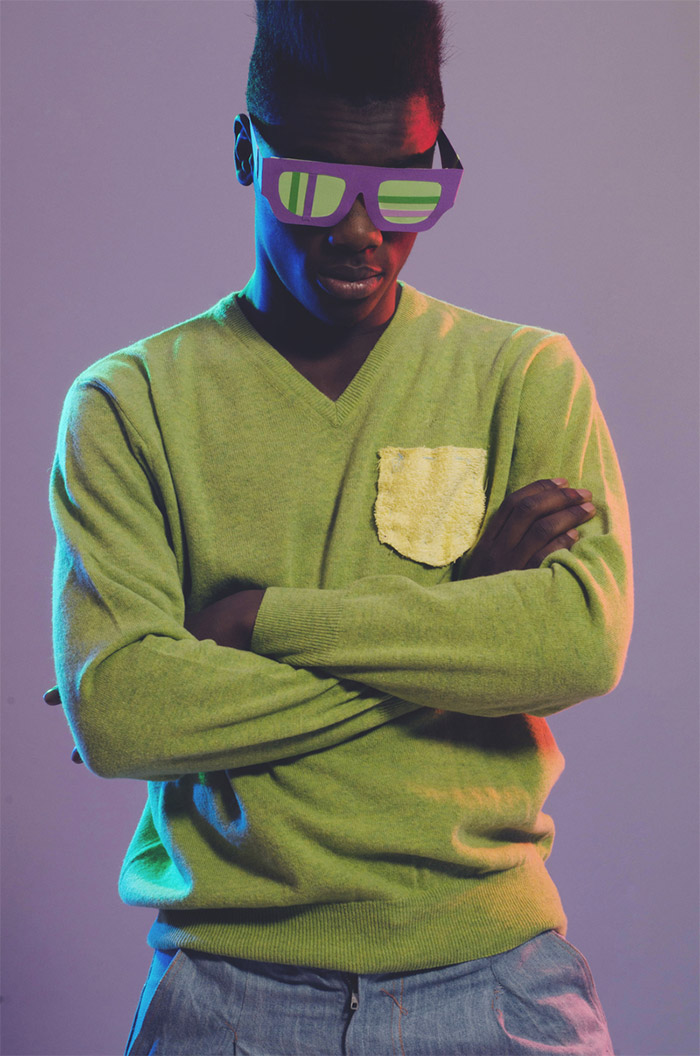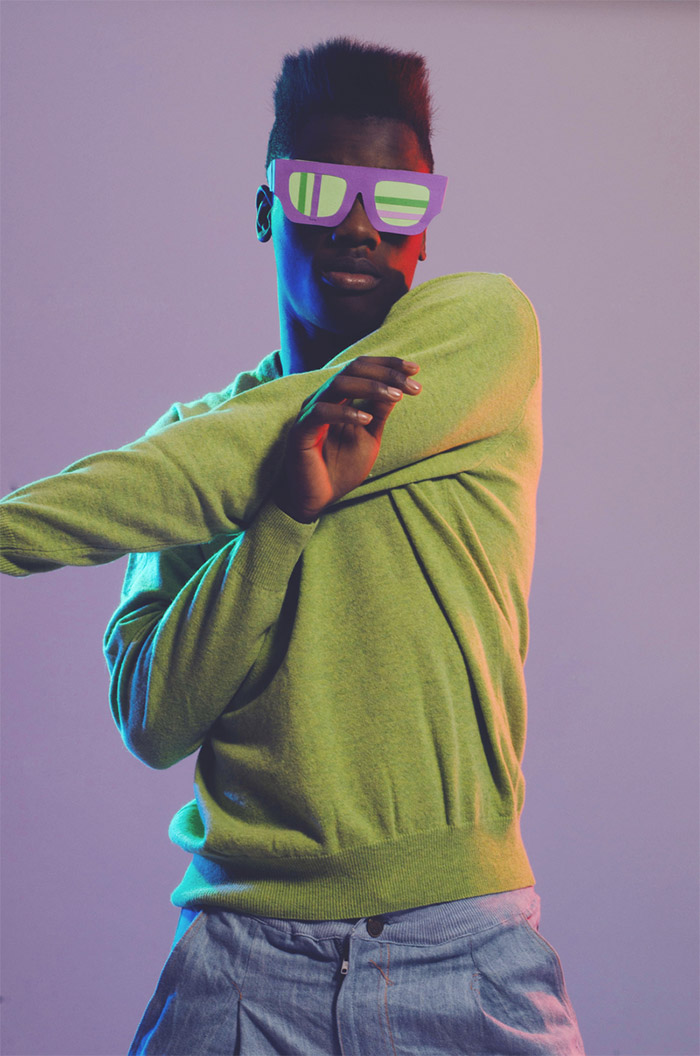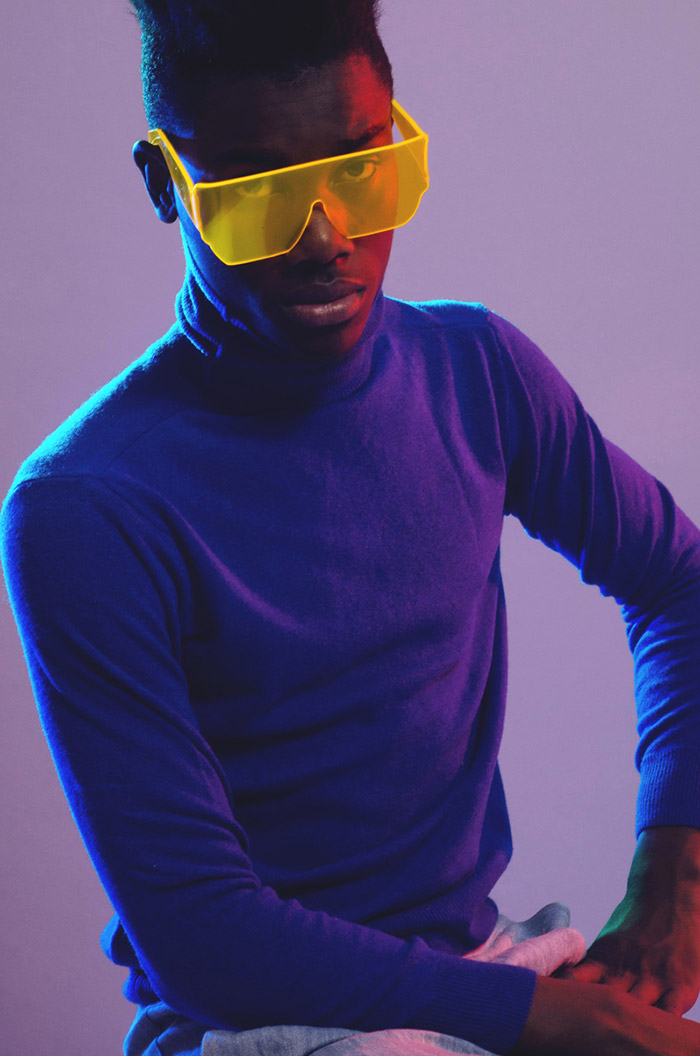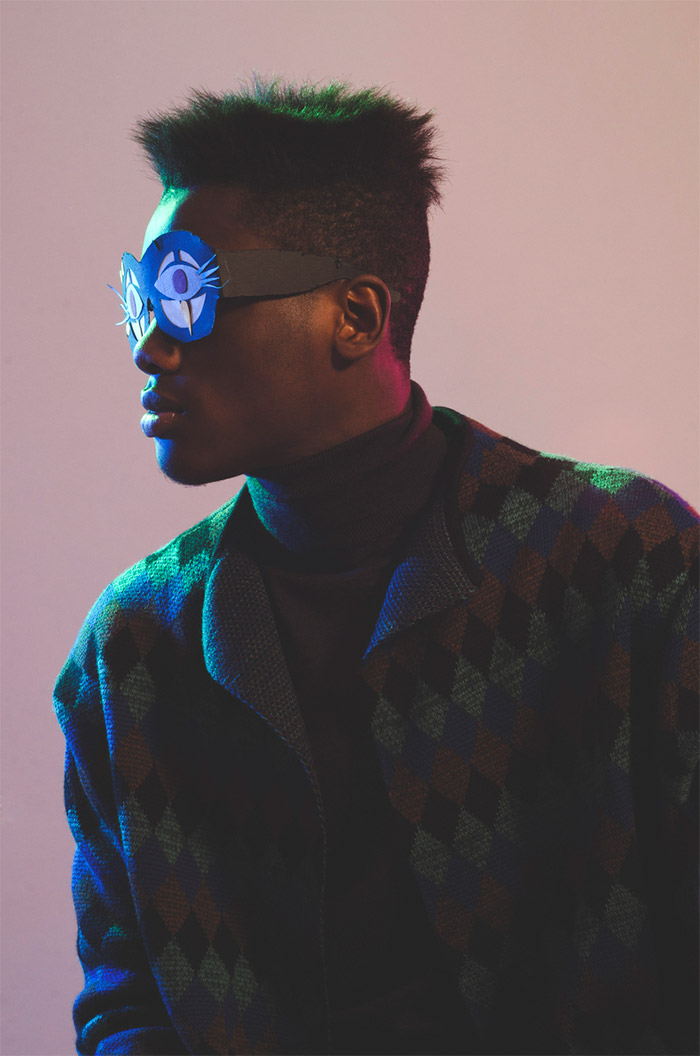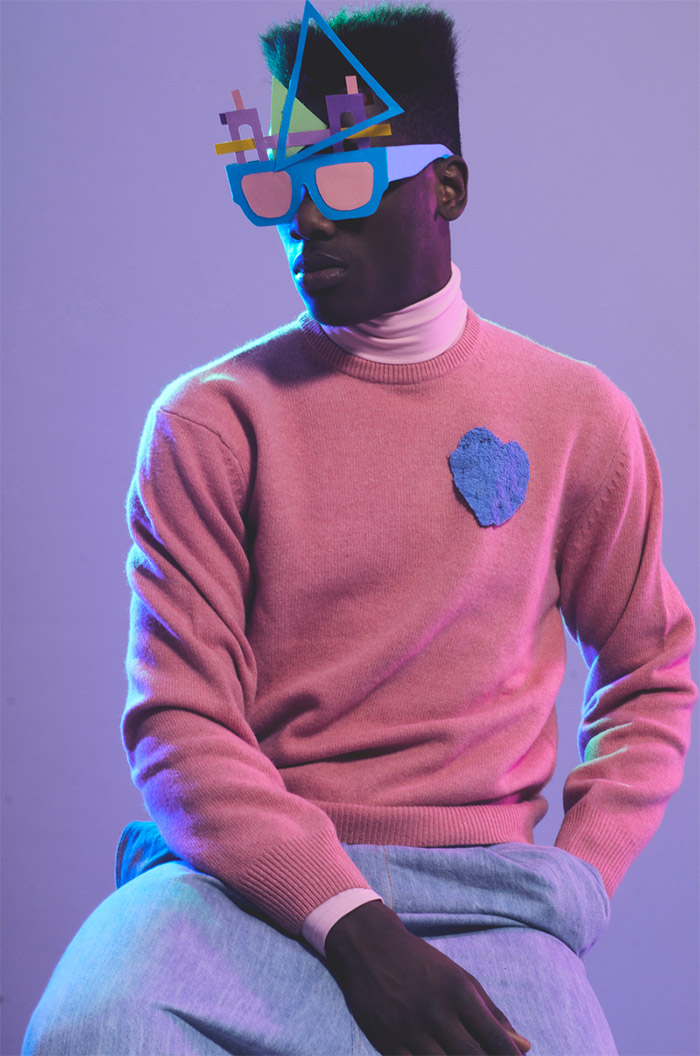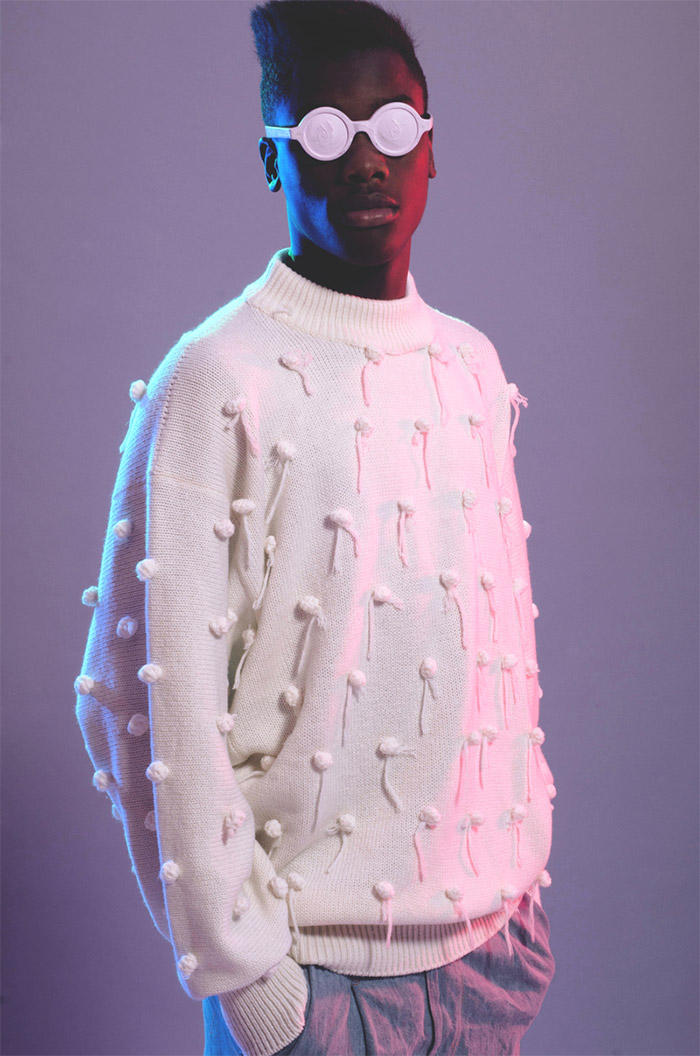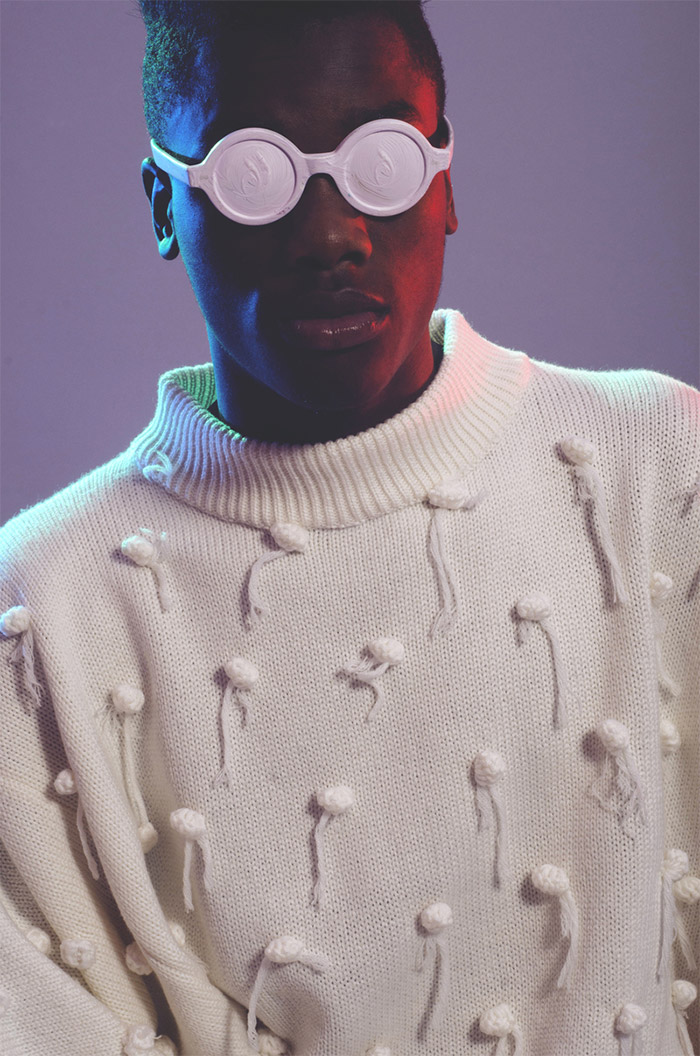 Rebel Yuths lookbook photographed by Patricia Imbarus.
Rebel Yuths is a fashion brand launched 2 years ago by Damier Johnson, an African Italo based artist as he would prefer to be called, rather than a fashion designer. Rebel Yuths is inspired by pop art, afro pagan ceremonies, street urban weirdos, cartoons, internet and the virtual world of avatar.
'Knit Collection' is mostly Knit Wear, inspired by two different worlds: the one of retro 60's 70's space age futurism/art and the one of Damier Johnson's anthropological background of flamboyant African masquerades from southern Nigeria; these intertwine together to form a series of colorful, bizarre, strikingly looking personalities wandering around, amazed and dumbfounded, on their newly discovered planet where there it is nothing to do but FUN. Accessories are inspired by two iconic Italian artists: Pierre Cardin and Ettore Sottsass. Above all these cultural mix-ups, transitions, street fashion, what did prevail from one piece of collection to the other, is knit wear Made in Italy.
Credits:
Designer: Rebel Yuths
Photographer: Patricia Imbarus
Model: Christian Aboa
Styling: Ekaterina Evsyutkina and Susanne Kuuskman