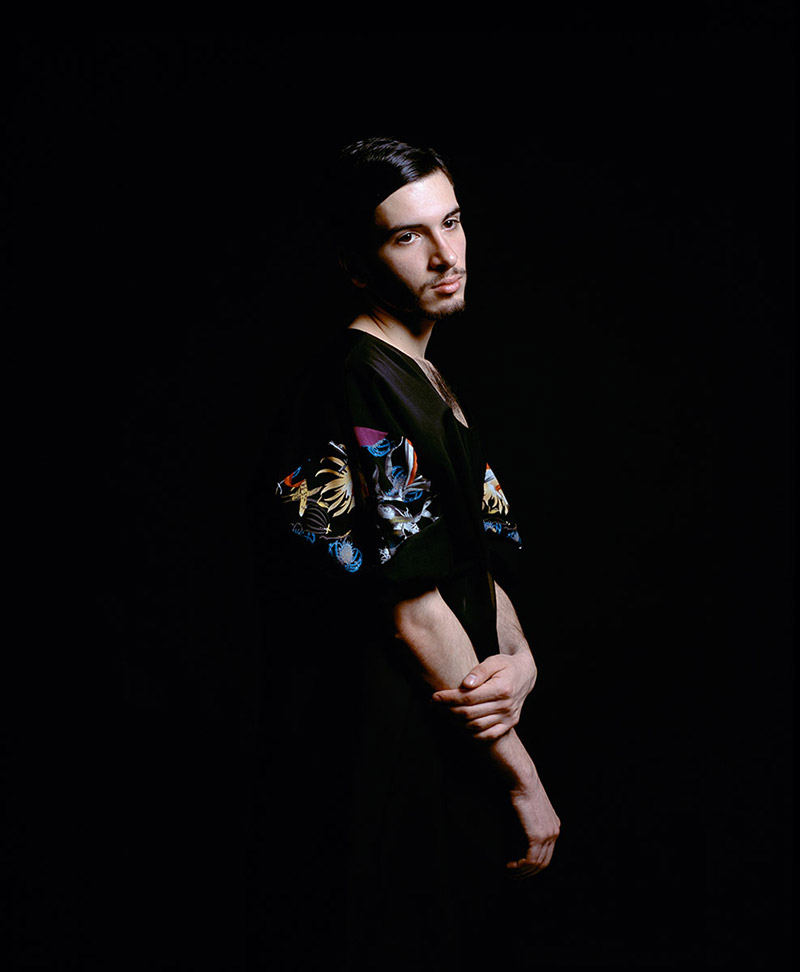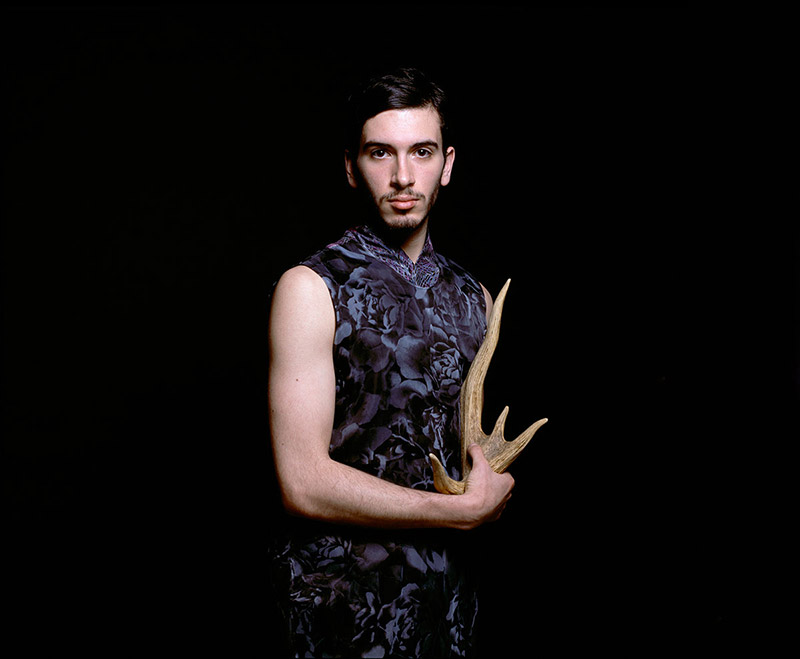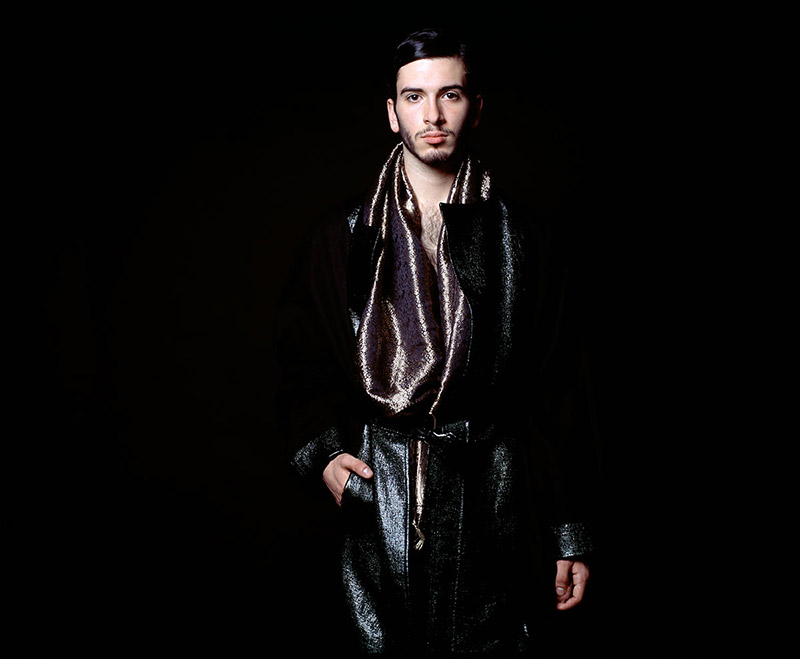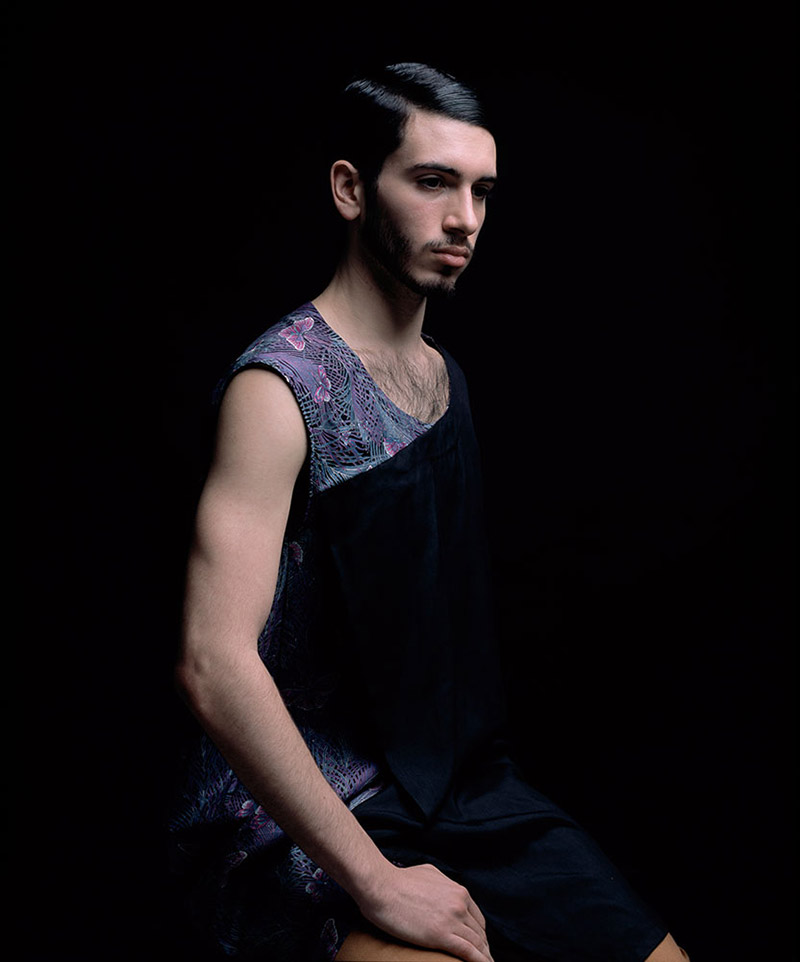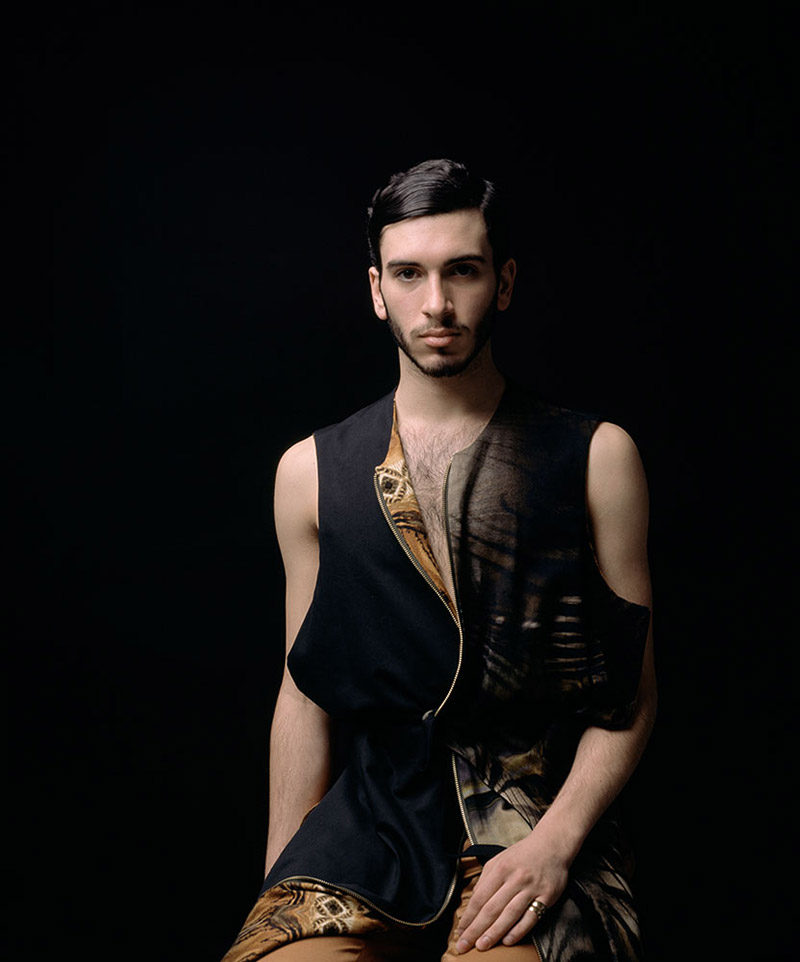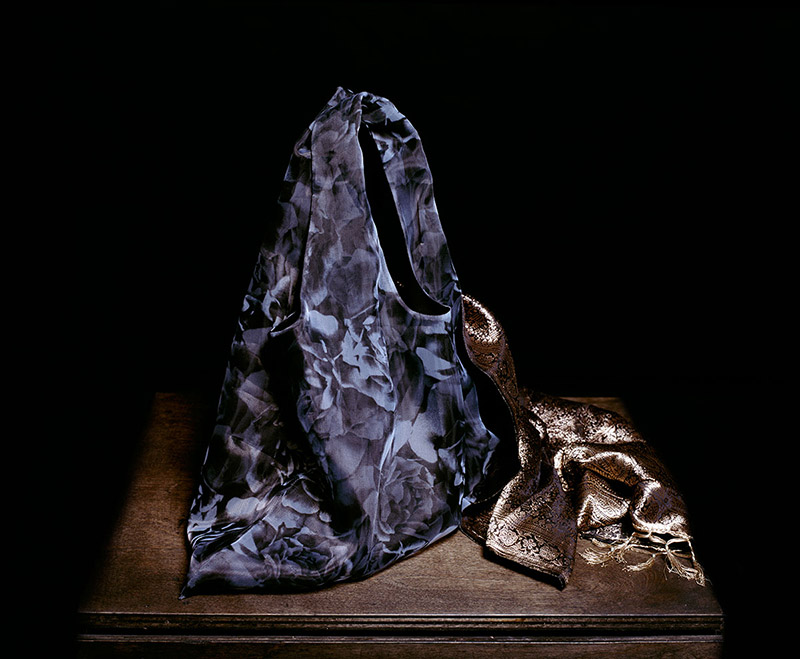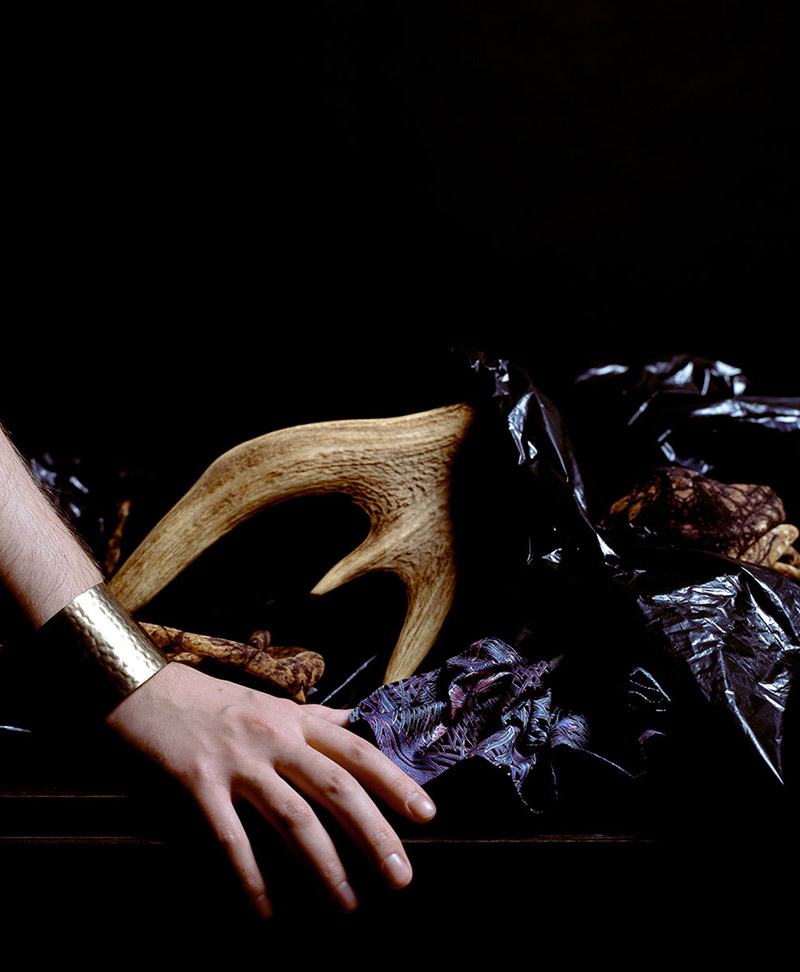 Uncontaminated combination of masculine and feminine characteristics, find their reflection in the first androgynous collection by George Bezhanishvili.
Genderless garment pieces are assembled in the way to direct a wide and at the same time vague possibility of autonomy, presenting frameless and unrestricted silhouettes.
"Le JardinNoir" is a S/S 2013 collection inspired by the covered and hidden treasures of urban cities. Evaluating the idea of a metropolis wrapped in a dark cloud with symmetric black architecture unleashing extremely colorful, vivid mosaic of thousand pieces from the inside.