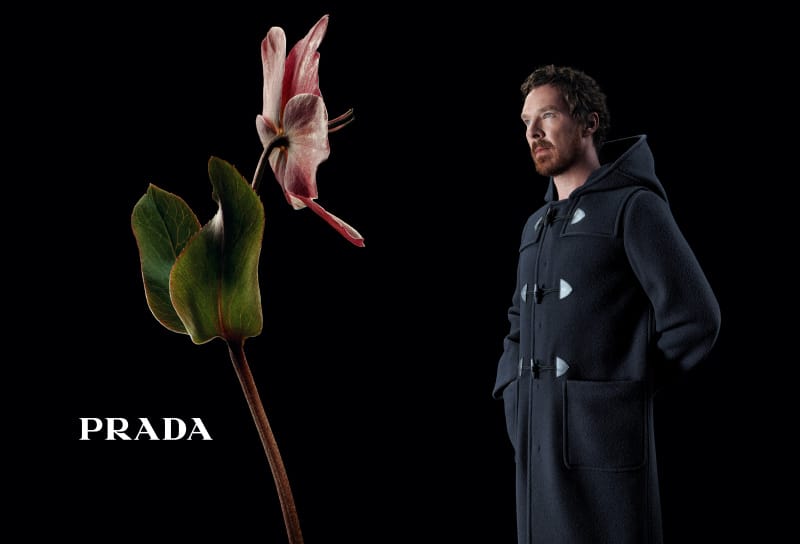 Beauty, care, love. For the Fall/Winter 2023 collections and campaigns, Prada draws inspiration from these timeless values, universal emotions of humanity that come to life through the metaphor of flowers. Always symbols of tenderness and affection, they are reimagined on a human scale, suggesting otherworldly emotions. The flowers interact with five internationally acclaimed stars – Benedict Cumberbatch, Hunter Schafer, Kodi Smit-McPhee, Letitia Wright, and Li Xian – showcasing Prada's longstanding relationship with cinema as a medium of cultural ideas and ideals. With their talent, these protagonists evoke feelings through words, actions, even a simple gaze, in a series of beautiful images and videos.
The result is an impossible sequence of surreal conversations with flowers, both literal and visual dialogues. Flowers are eternal symbols of beauty suspended between the ordinary and the extraordinary, naturally carrying emotions, physical expressions of the intangible. In this scaled version, they transform into living creatures, active protagonists whose resonance transcends cultures and even language.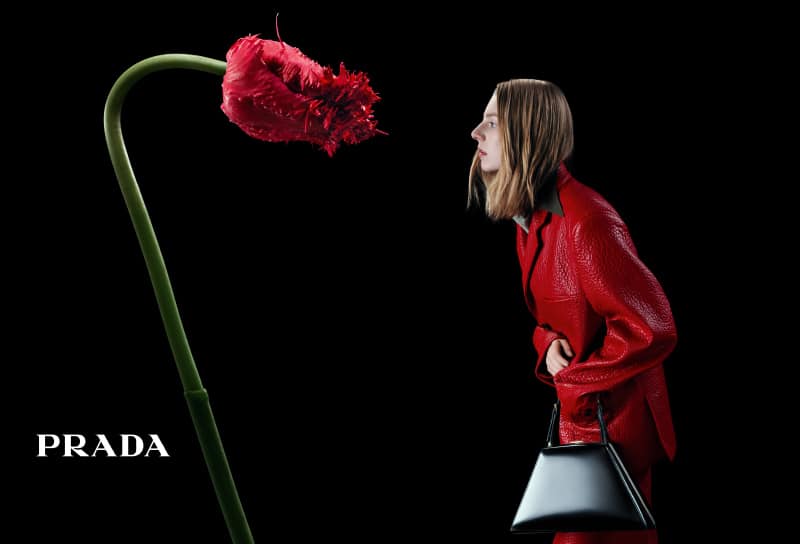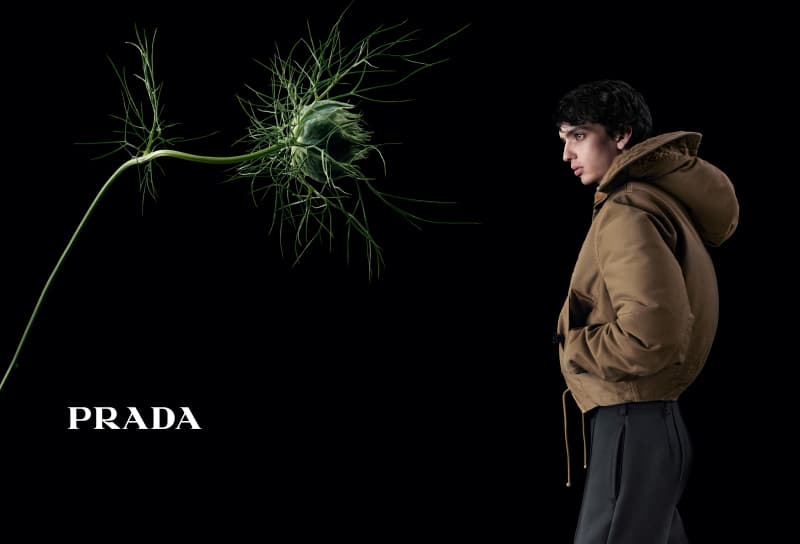 Willy Vanderperre immortalizes each actor in front of one of these gigantic flowers, engaging in a visual and literal exchange. In the films created for the campaign, the cast converses with these improbable interlocutors, following a script specially written by Michael Cunningham, the Pulitzer Prize-winning author of "The Hours" (1998).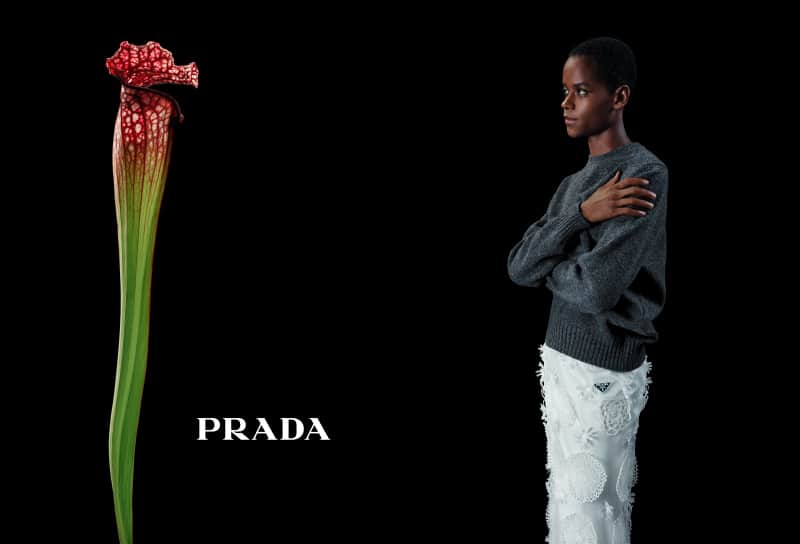 Just as these conversations are paradoxical, the flower itself embodies a dichotomy: simultaneously fragile and strong, precious and ordinary, ephemeral and eternal – each one unique. Through this metaphor of humanity, used as an external expression of thoughts and feelings, the implicit synergy between flowers and the embodiment of the human experience becomes tangible. A real emotion is evoked through seemingly unreal images.