Revealed in 2019 with his album "Baby You Can Free Your Mind", producer and songwriter Mind Bath just dropped his new EP "Must Come Spring". A seven-track project which he describes as "a post-traumatic growth volcano" mixing ethereal soundscapes, experimental nuance, and soft-pop vocals. Based in Montreal where he was able to find the space to open his musical existence, he created this latest EP with the help of his creative community. Here is our conversation with Mind Bath.
Hi, Mind Bath What's up? What's your mood after releasing a new EP "Must Come Spring"?
Hi Fucking Young 🙂
Dear new album. Fly, baby. I am the wind beneath your wings. But get the fuck out of my house! Haha that's the mood. I'm moving into my own place this week and I'm very ready to be introverted. I always need some space to unwind from the self-promo and public sharing of something so personal.
When did you start making music? There's a particular event or moment when you were younger which was clearly a trigger of being a musician?
My Grandma gifted me a guitar when I was 13 so I always played and sang for people, but when I was 21 I got cast as Claude in a production of "Hair". I met some of my best friends in that show and we were either on stage or psychedelics for what felt like every day that summer. I learned a lot about love, to be honest. It set my heart on fire and really humbled me, so I could start studying and devoting myself to something that I wasn't good at yet.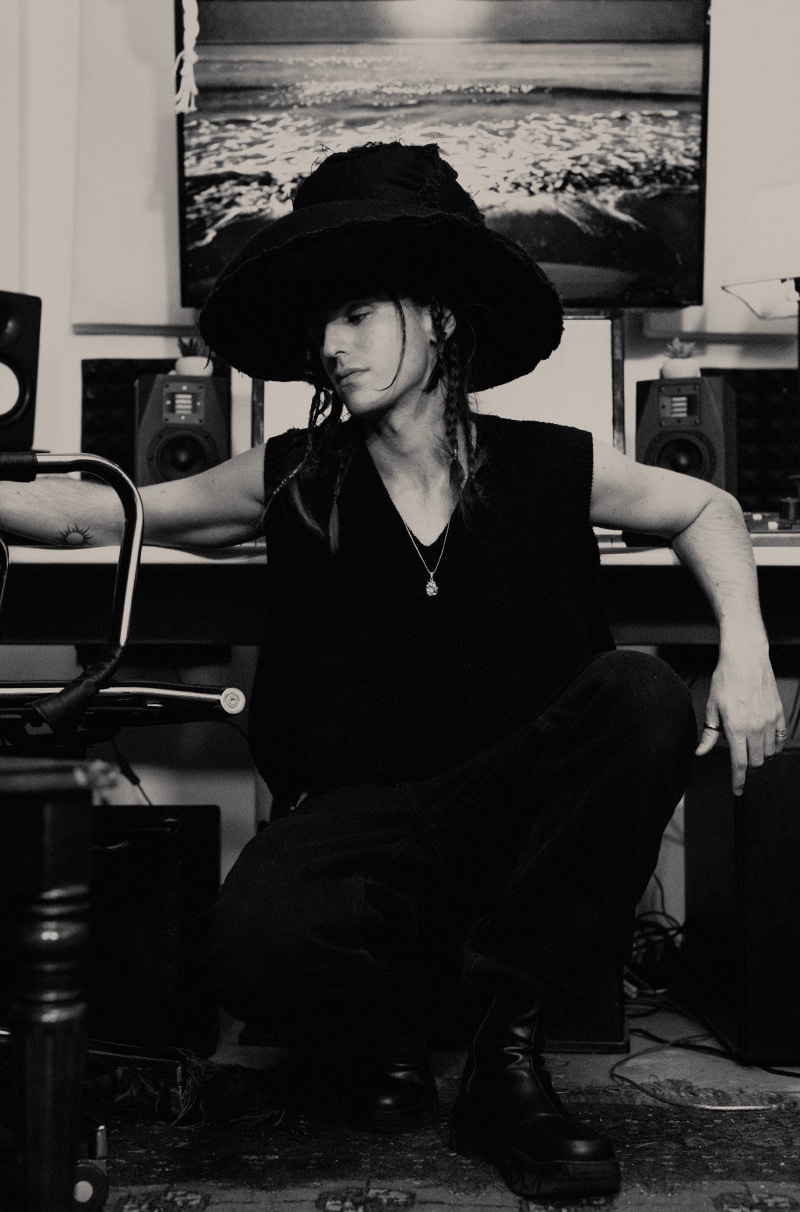 Your first album "Baby You Can Be Free Your Mind" came out in 2019 and you are back now with a 7 track EP. What has happened since this first release and does the way you make music now changed?
I mean so much has changed internally since then, like my spirit, but that kinda loses its sparkle when I talk about it. On the surface, I moved to Toronto, had two blissful lockdown winters with my best friends, spent two summers cruising hotties at Hanlans, moved into my first music studio and finished this EP, got my first big grant for the next project which actually involves writing a book. I think and hope that the way I make music will always change. I'm 5 albums in now and there's no methods or routines really. One of my greatest joys as a producer is experimenting.
What were the main influences of "Must Come Spring"? I mean, I feel you listened to a lot of some of the best R&B jams when making it.
My life has definitely been soundtracked by the best r&b music. I'll be eternally indebted to all those artists. There were so many question marks in this last year so I listened to a lot of ambient, therapeutic music to keep myself calm. At one point my friend was like " You ok? You've been exclusively listening to wind chimes and shit for a couple of weeks".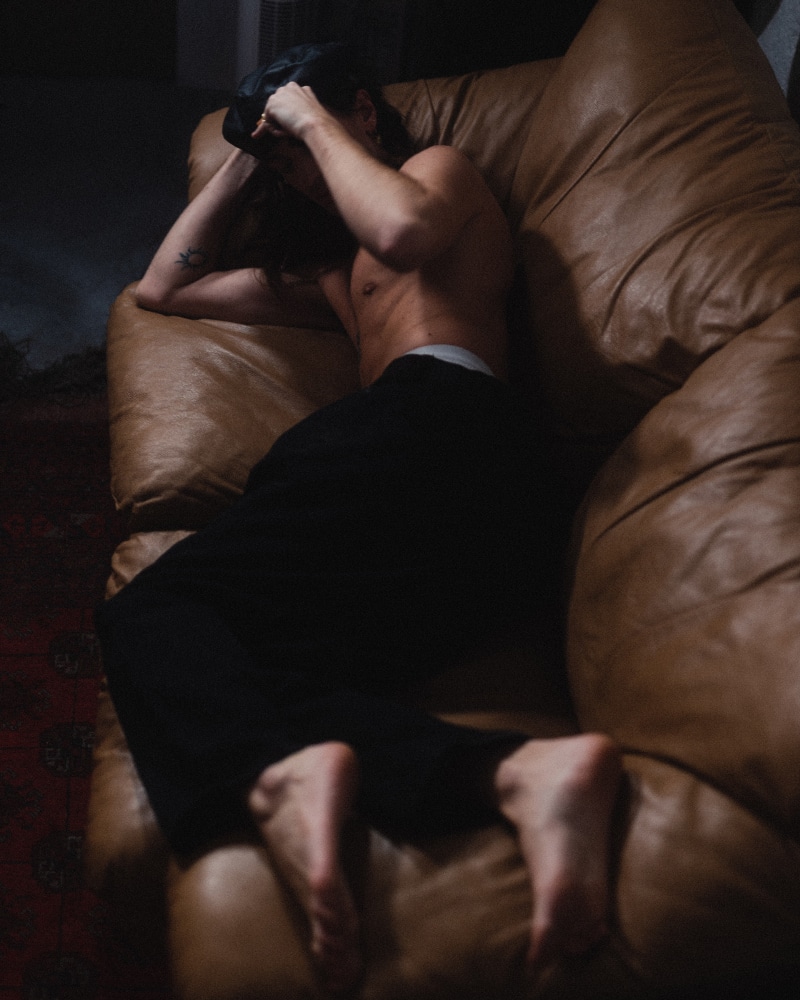 On the press release sheet of your EP, you described this project like a "a post-traumatic growth volcano. Not a sad bitch, but a glad bitch." I'm curious to know more about this?
Hahaha. I'm promoting an album called Must Come Spring, so I'm leaning into the butterfly metaphor when I talk to you, but there were really dark times. Life can be so painful. I had to heal from the hellfire of an abusive ex, end friendships, see my favorite people through crisis and illness, cancel an Asia tour, rage and cry over this fucked up world, and now I (like most artists) am wondering how to even pay rent. Music really gives me purpose and inspires me to be alive so I can make all my ideas real. So for me right now, any trauma carries less weight than the growth that came from it. That and I have to carry the songs I write around on my back for years to come, so I'm filtering some sonic melodrama and calling in some expansive new energy for us all. As a songwriter, I find that just as honest. I just can't help not wanting to be jaded 😉
I read that Mind Bath is the result of a patient slow-burn and scorpionic experimentation and you released a song previously called "Scorpio". Are you someone attached to astrology?
Yes, for sure. I think you'd have to be pretty uninformed to not believe in it haha. Scorpios are cosmic spies and my intuition says listen to the star girl.
On Instagram, you previously said that the way people consume music and how the streaming era may not be as profitable as before. As an independent artist, are you scared about how the digital way of consuming music may be fragile for you to continue to make music?
Most days it feels unsustainable for this to be the way I make money. I work in a cafe/flower shop and have other side things to supplement. Streaming and social media make an album rollout feel like a squid game. My wish is for people to feel more connected to everything they do, including listening to music. Giving new music your full attention, digging through the internet for sounds that make you feel something, good headphones, curating your own playlists. All that shit is so personal and expressive and important for our relationship to self. And yes, I'm scared that if streaming billionaires don't buck up, and people's way of consuming music becomes more monolithic, then many of the best artists will be reduced to hobbyists.
I feel that now many artists consider social platforms as a way to express their image and focus a lot on the visual aspects of their projects. How important is it to maintain your music close to the visual you want to put on it?
Social media, it is what it is. It's the thing I put the least amount of energy into. I definitely fantasize about only releasing the music and letting that speak for itself like maybe the intention would remain purer that way. But I'm also always inspired to work with some photographers, directors, stylists. I love working with other artists. Plus Mind Bath is kinda like my drag, and she's come to enjoy the camera. I worked with Kirk Lisaj on almost all the photographs for this release and they are legendary.
Talking about image, how do you define your taste for fashion? Any favorite designers or brands?
I don't know much about designers or brands. The fashion world has this elitist vibe that you can so rarely separate from whatever artistic contribution they're going for. I don't know. I do really love clothing and personal style though, very into stylists w left-field sexy ideas. Michele Arismandez who I worked with on this album, being one of my favs.
I love the approach of this masculine femininity you give off in your latest video "Must Come Spring". Do you feel more confident now, exploring and expressing this queer attitude according to your latest project in 2019?
Who knows how unimaginably queer we all could be if our light was never dimmed. Queerness is my north star and I won't stop following it wherever it takes me.
And lastly, do you have any guilty pleasures?
Cigarettes, instant ramen, and unreasonably long showers.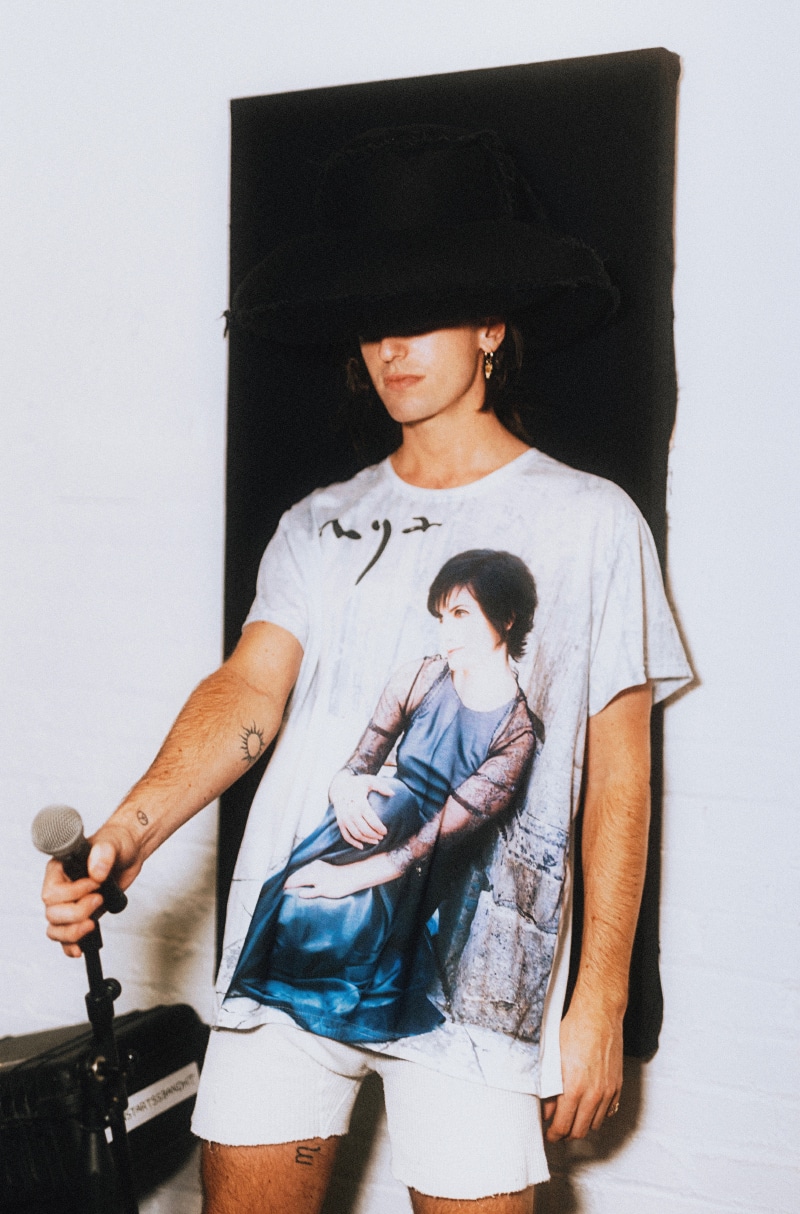 Pictures by kirk lisaj @largecrewneck