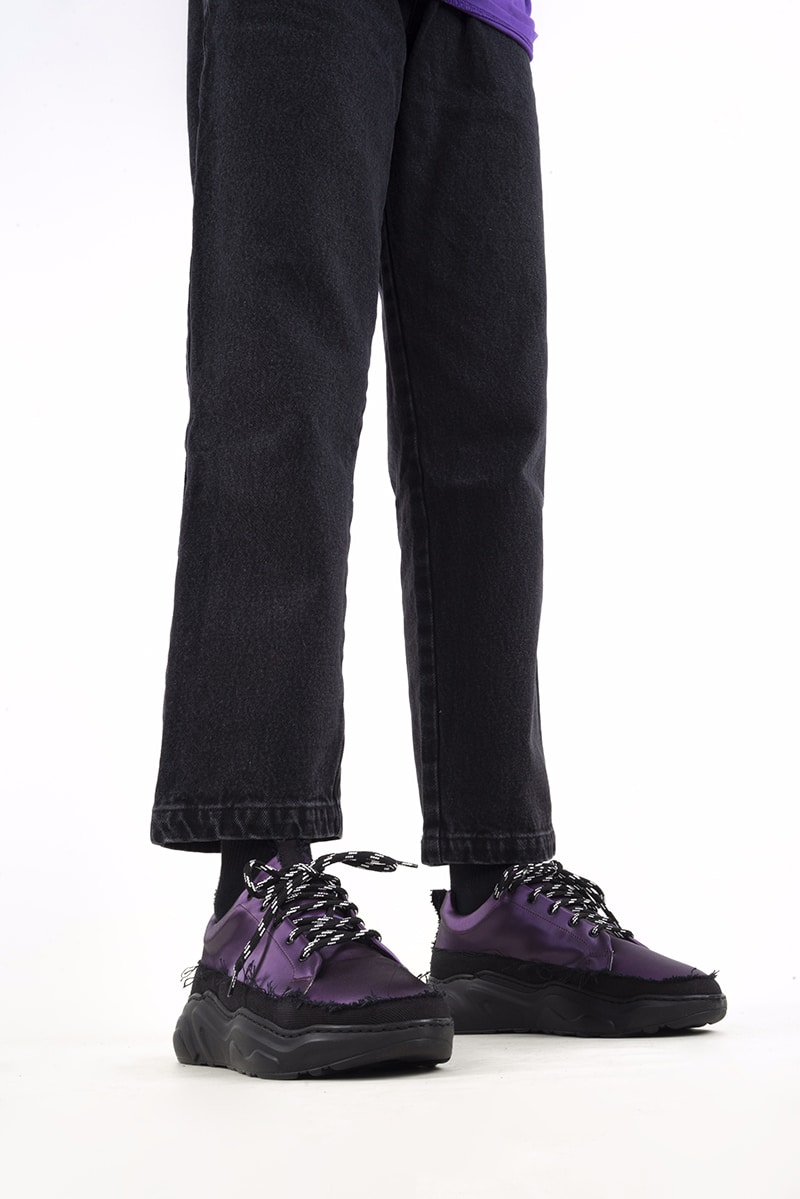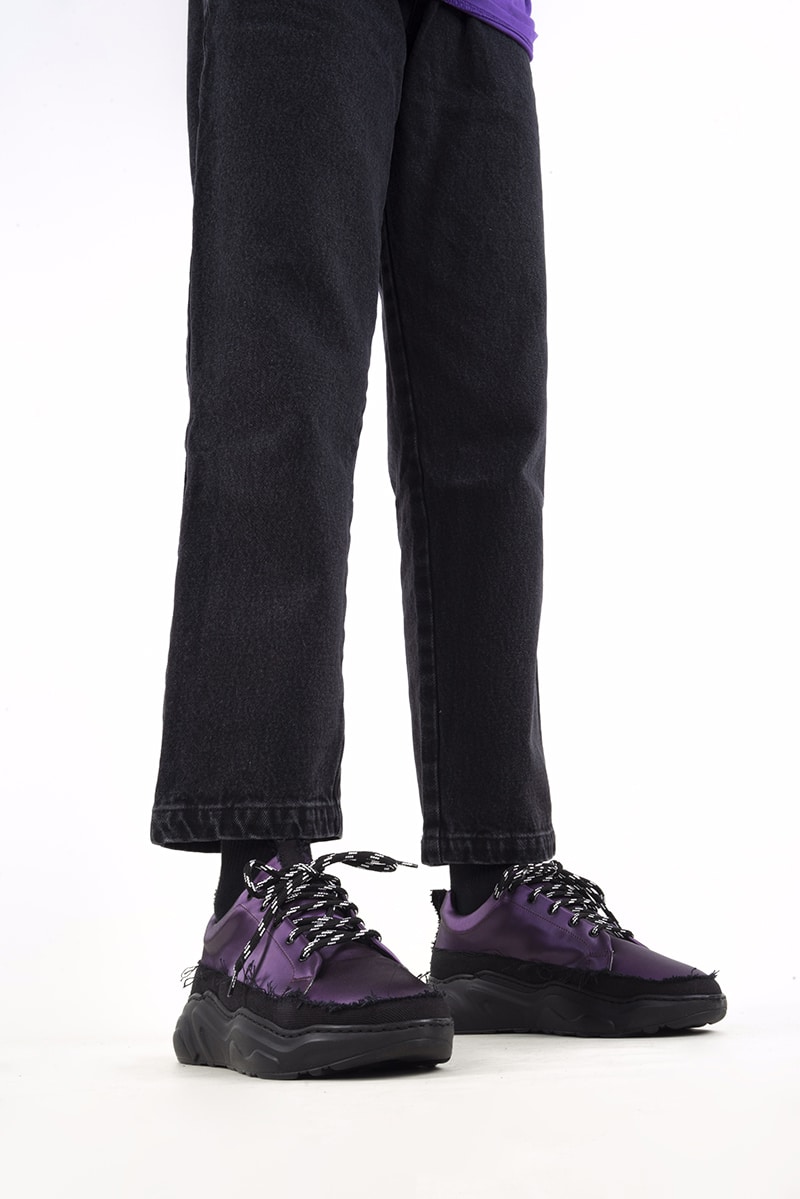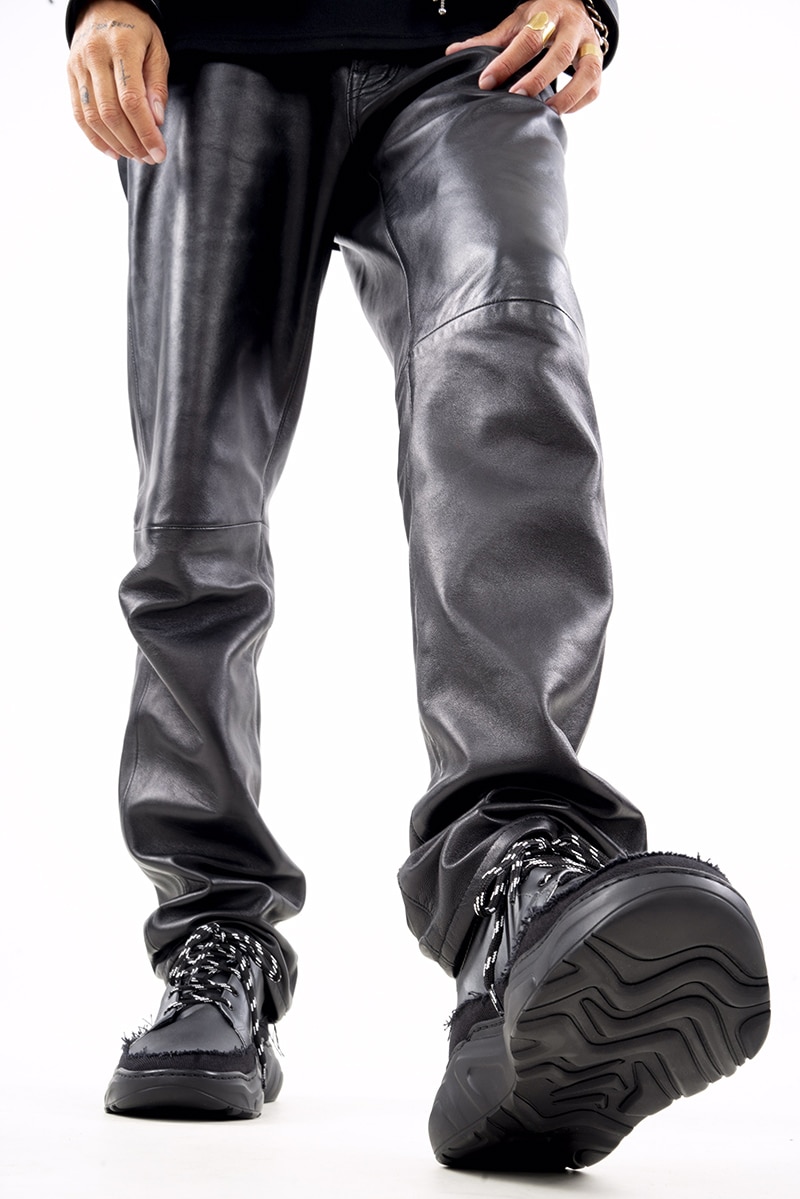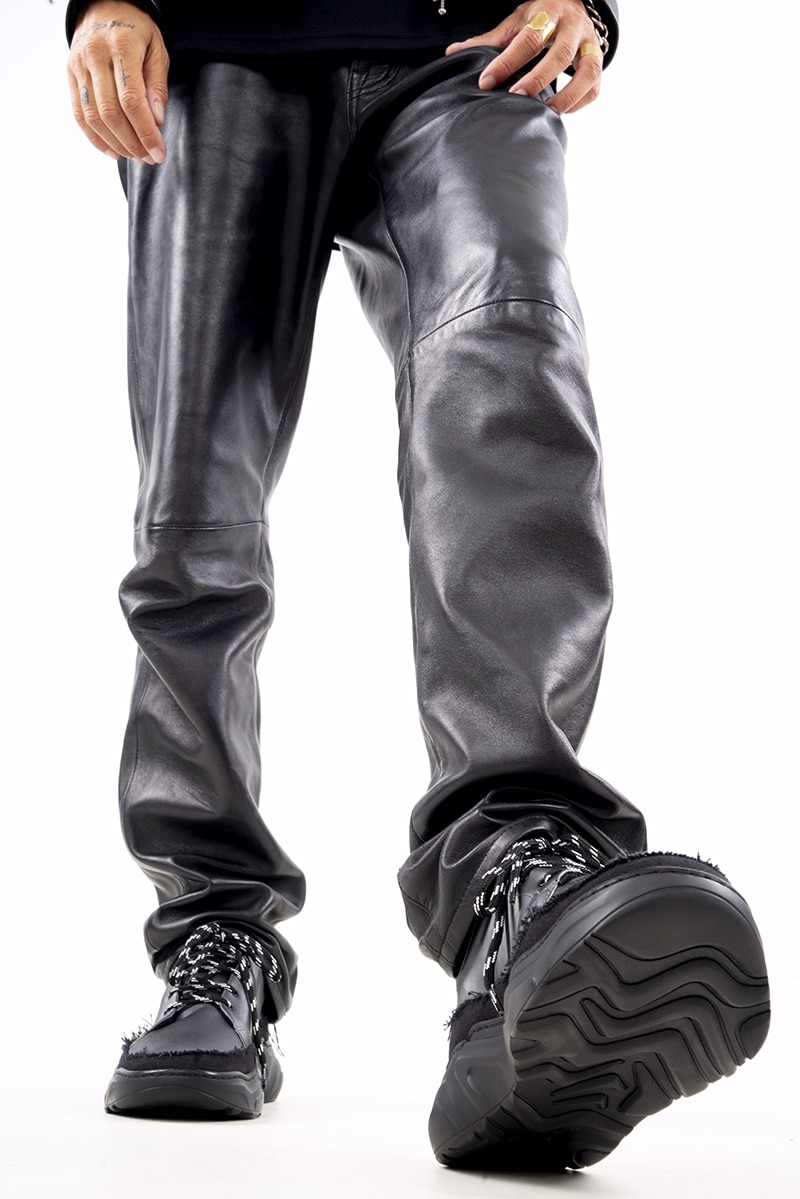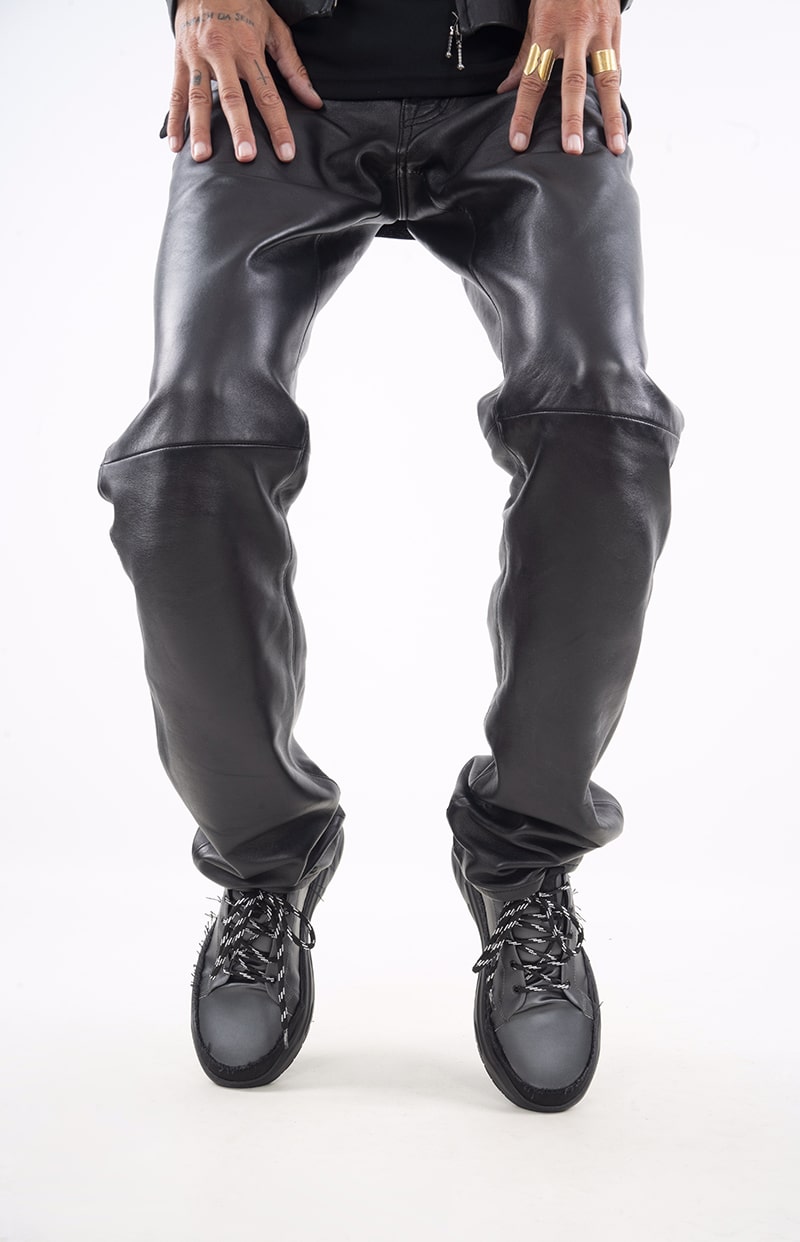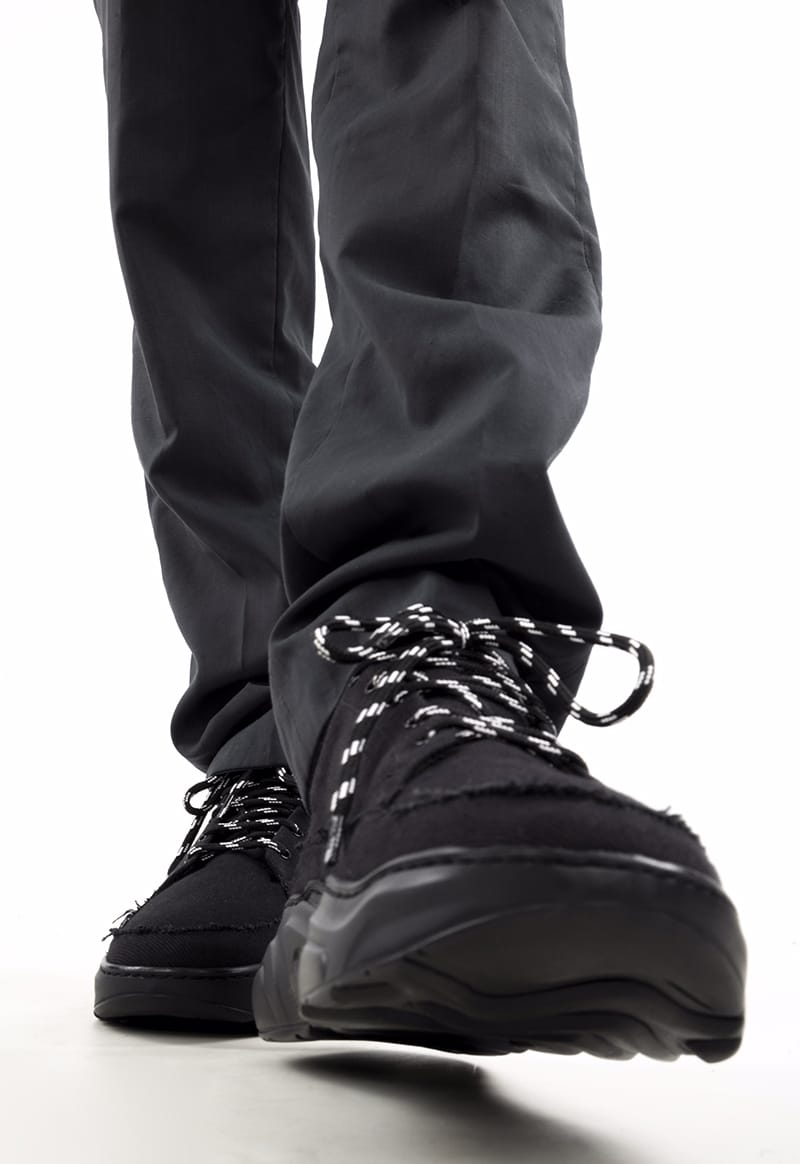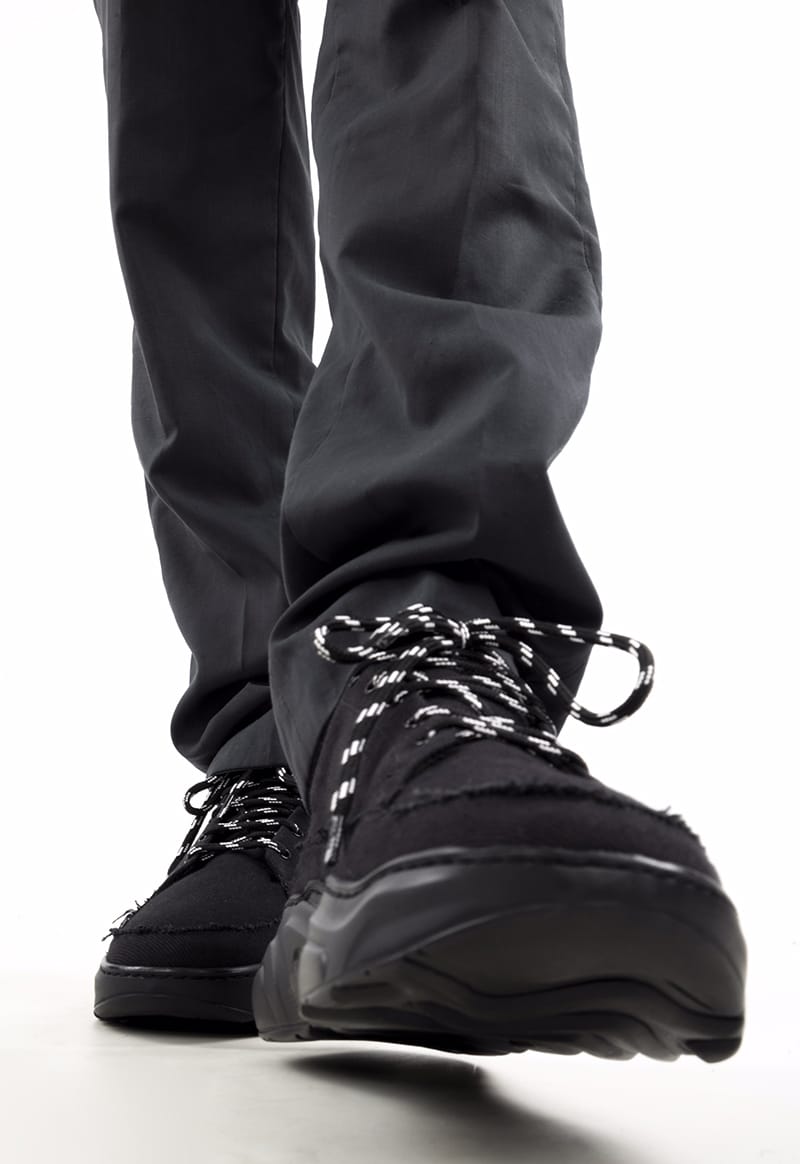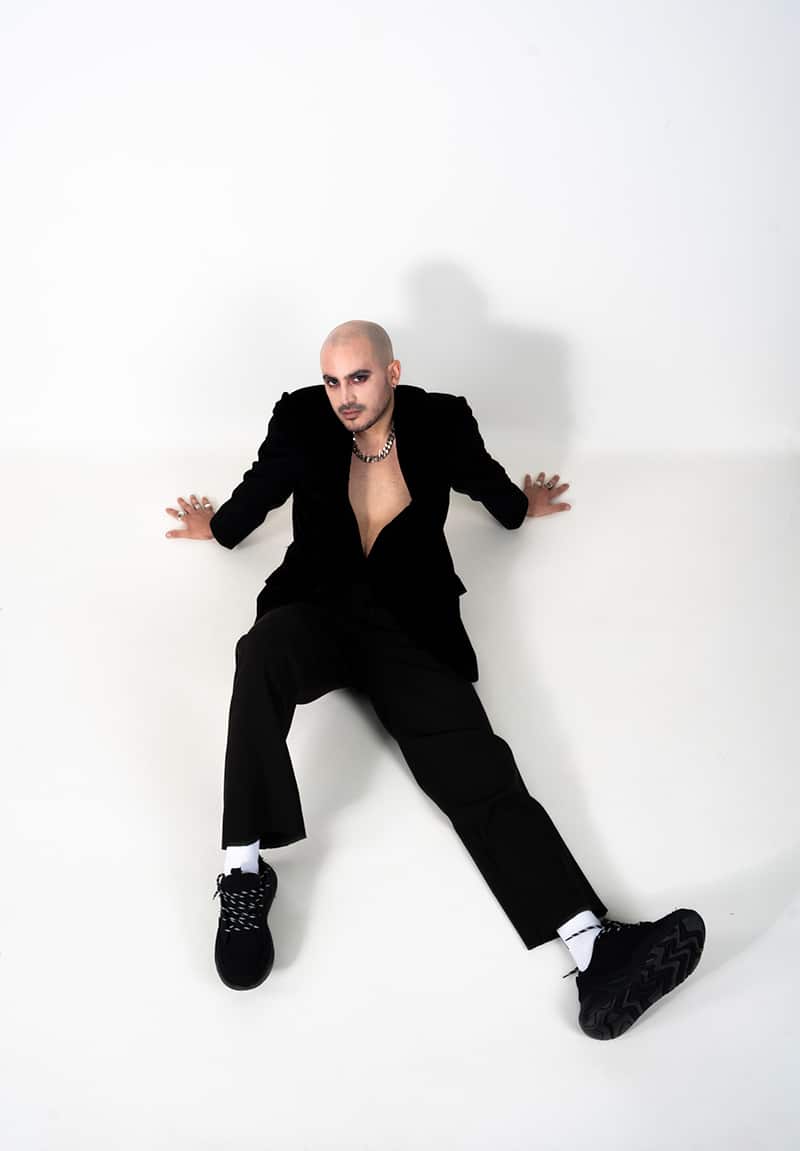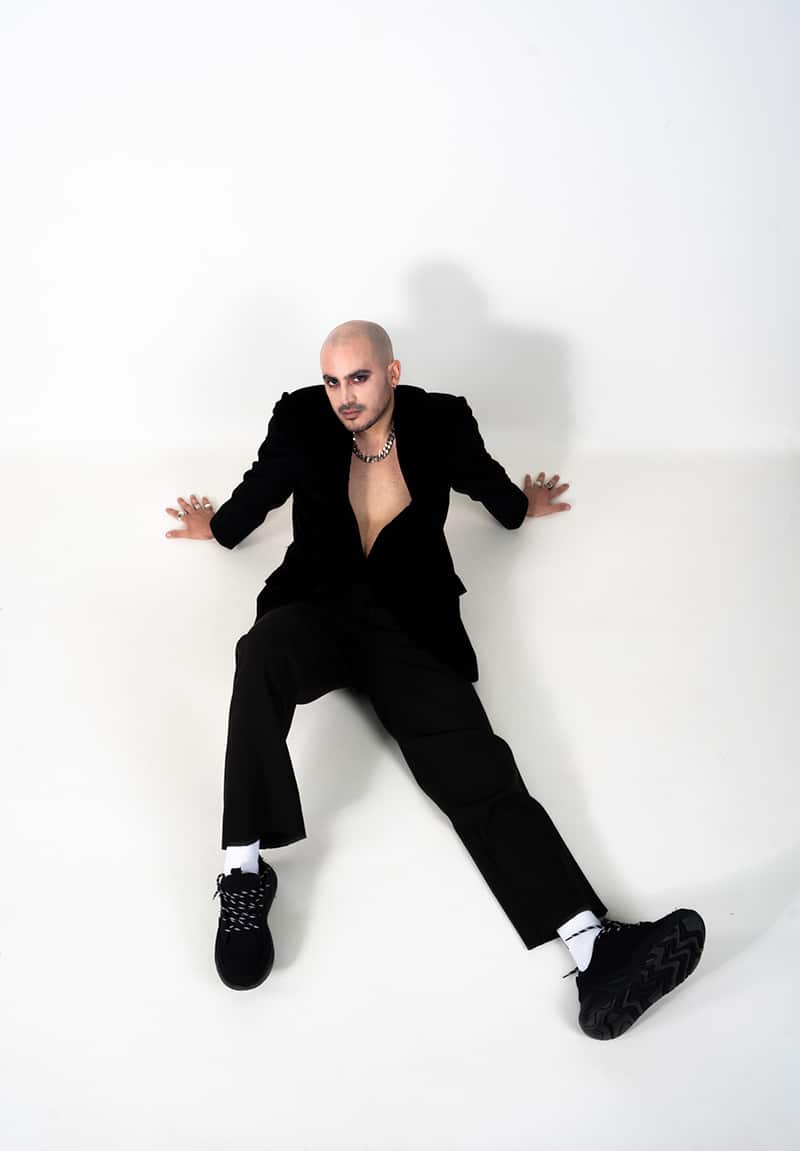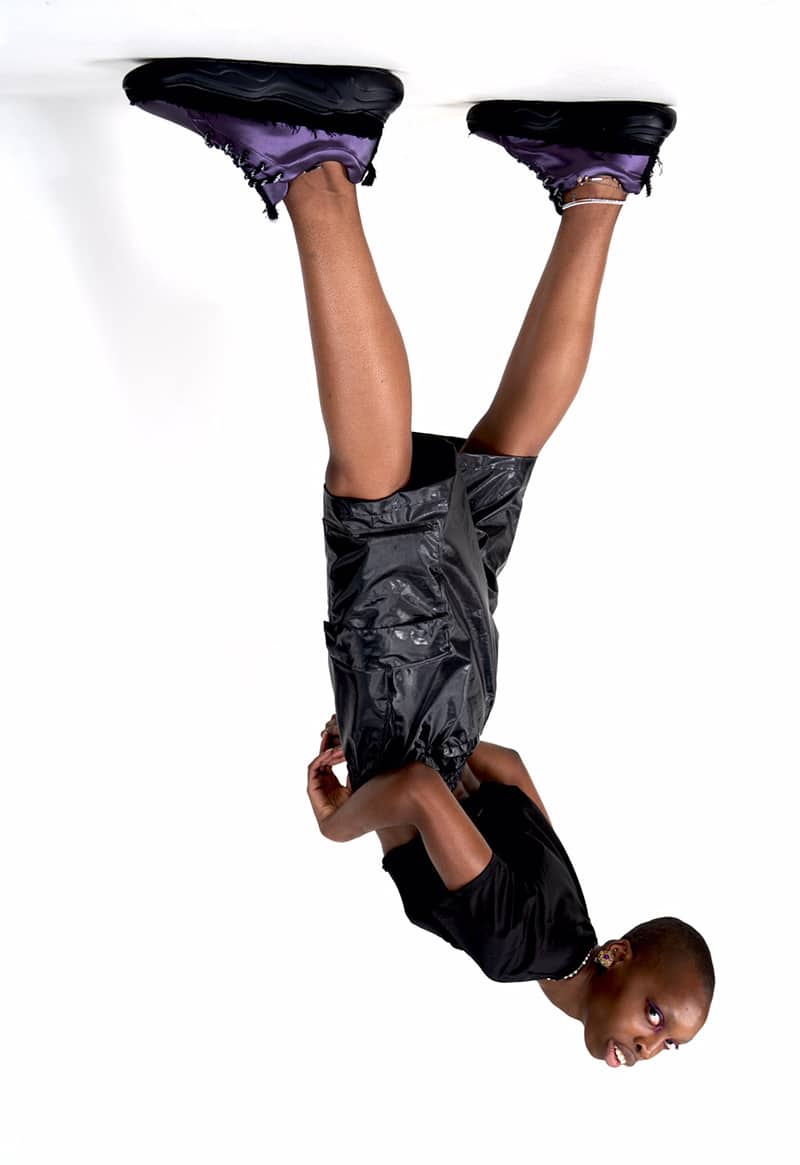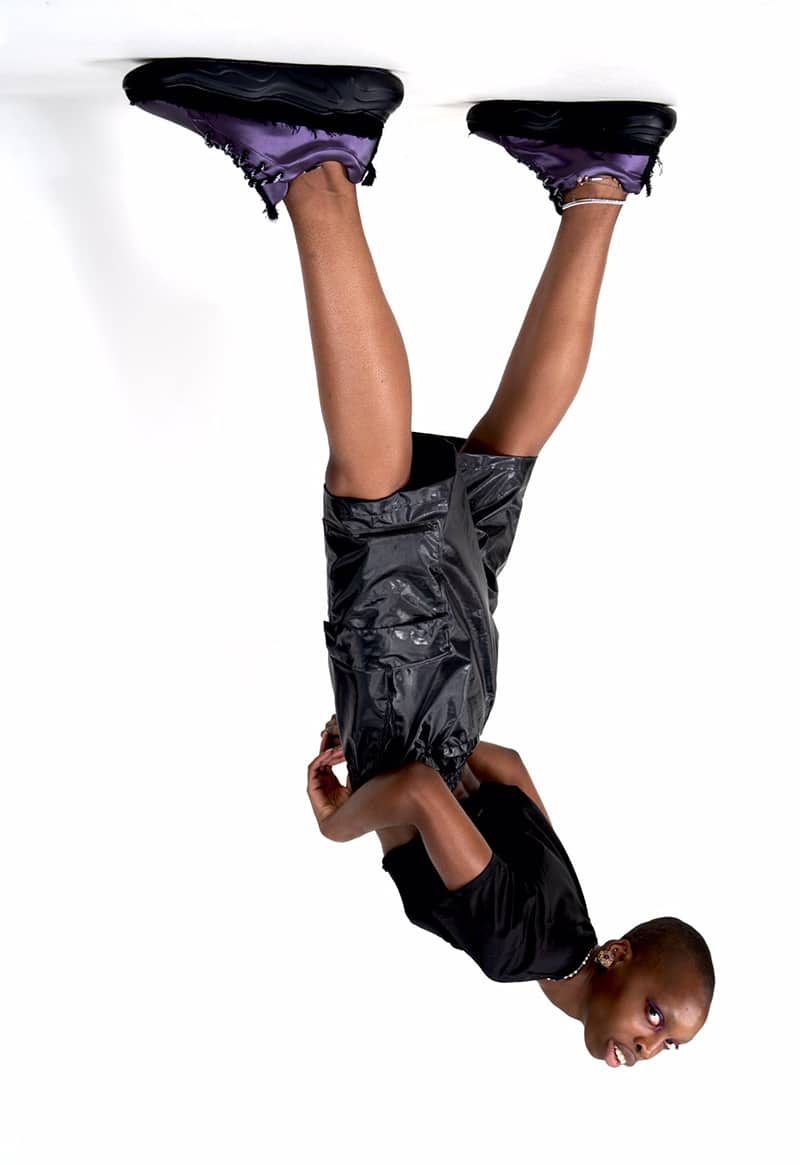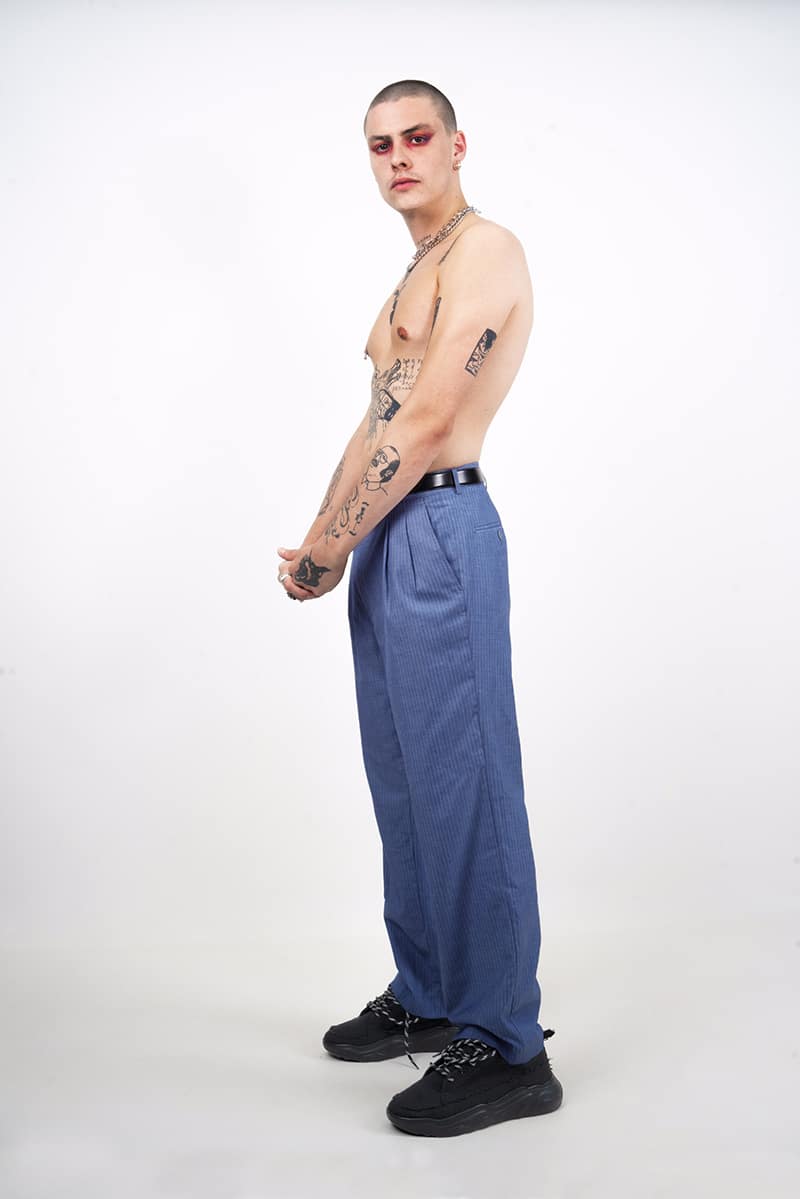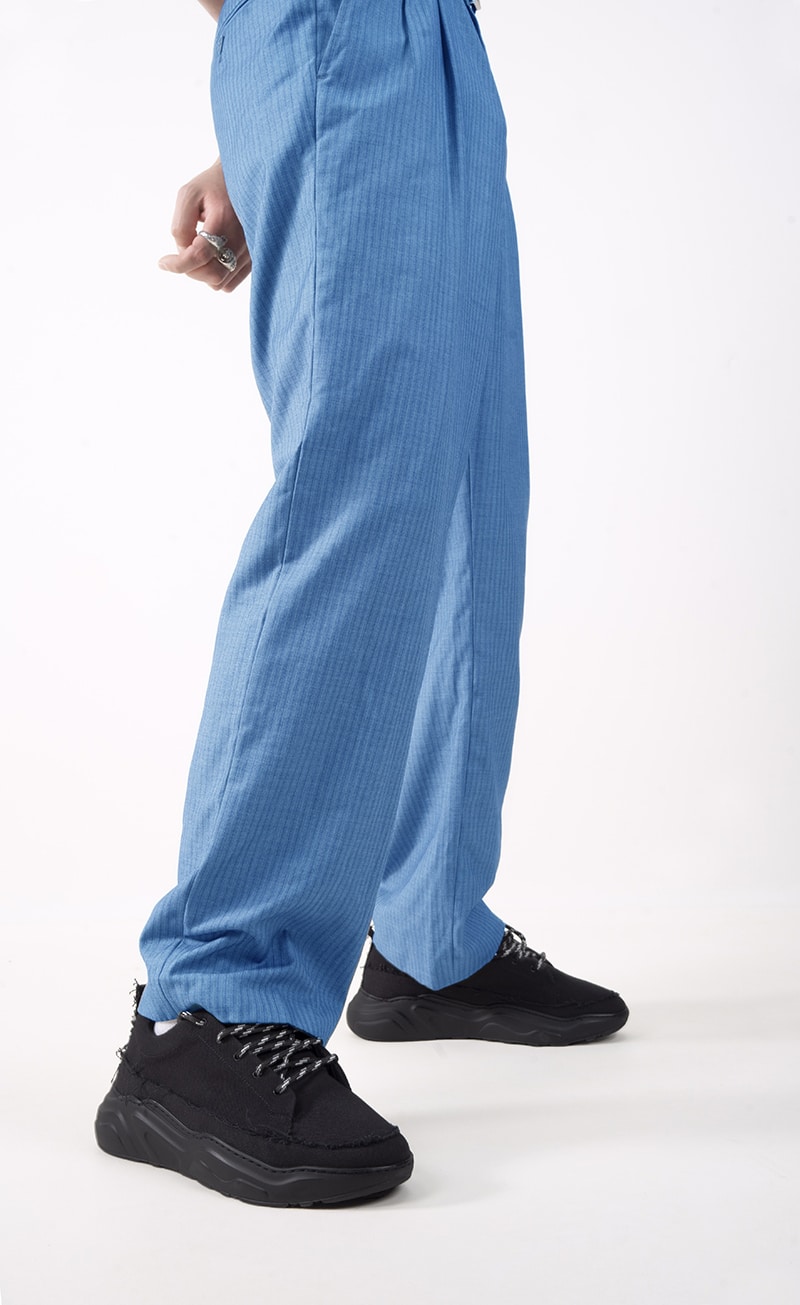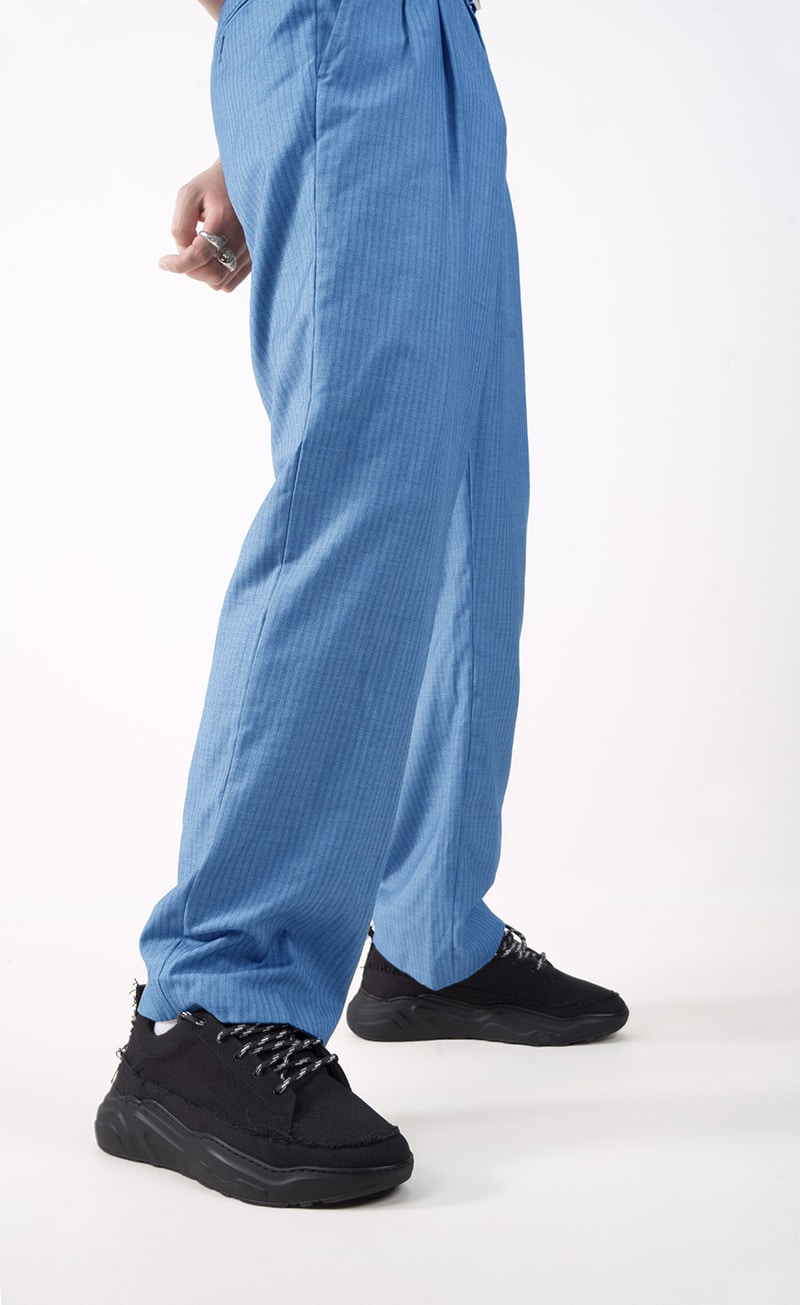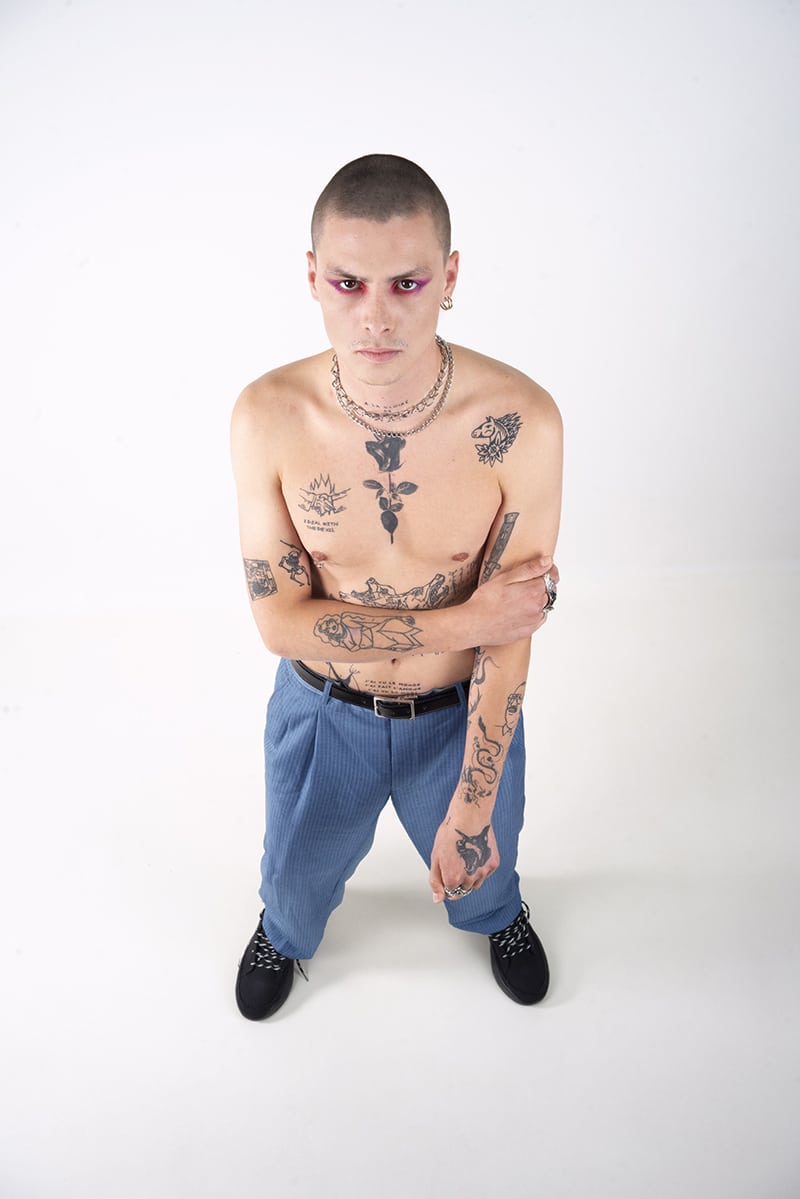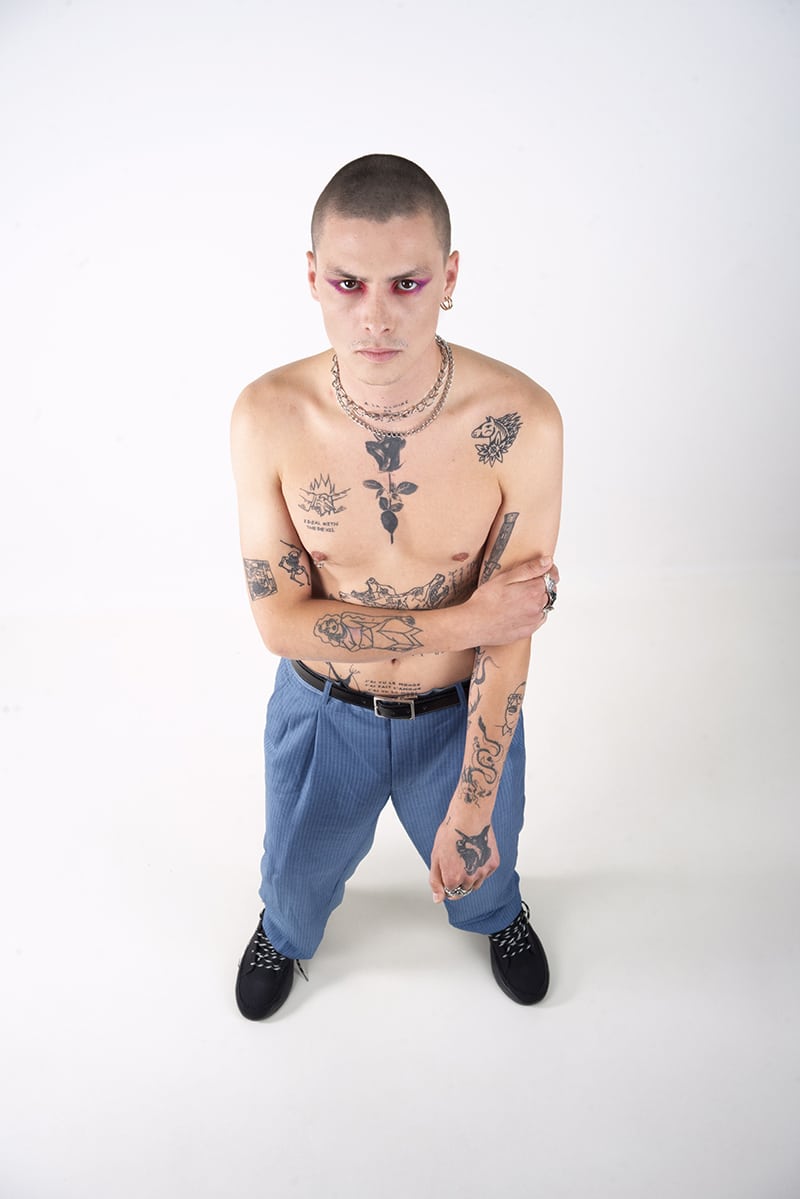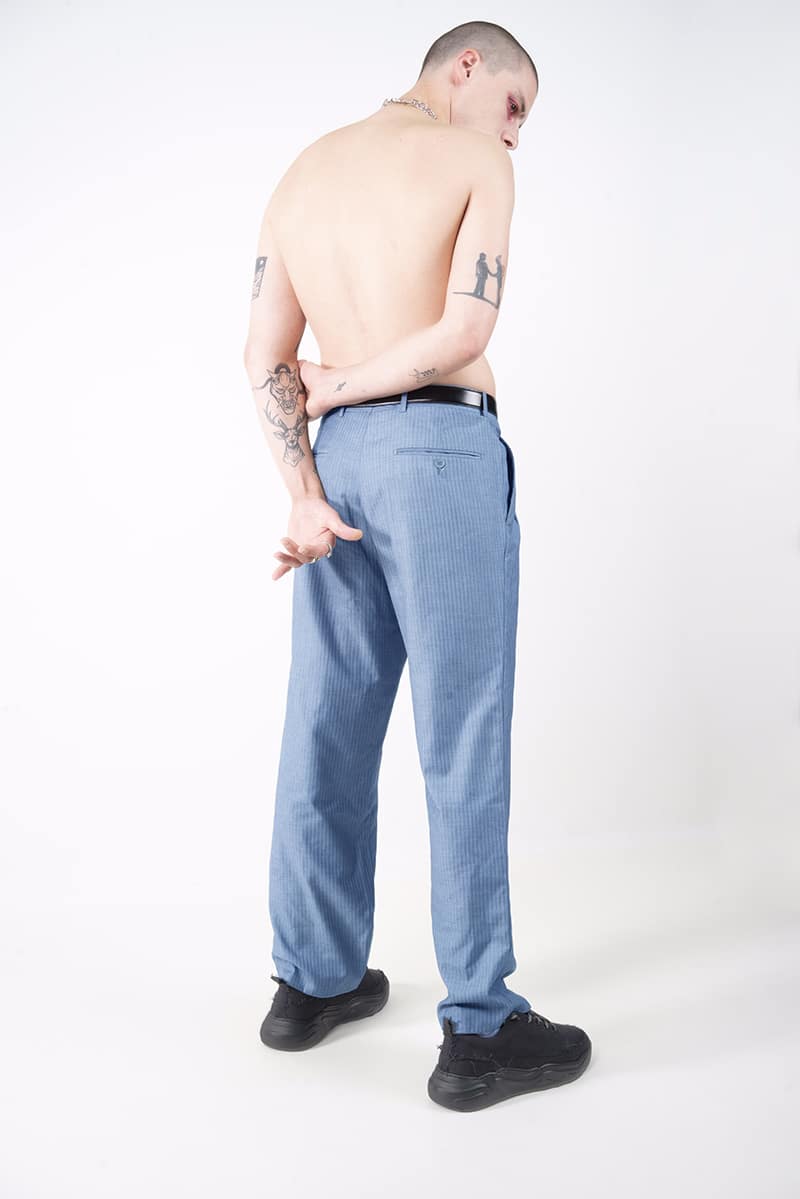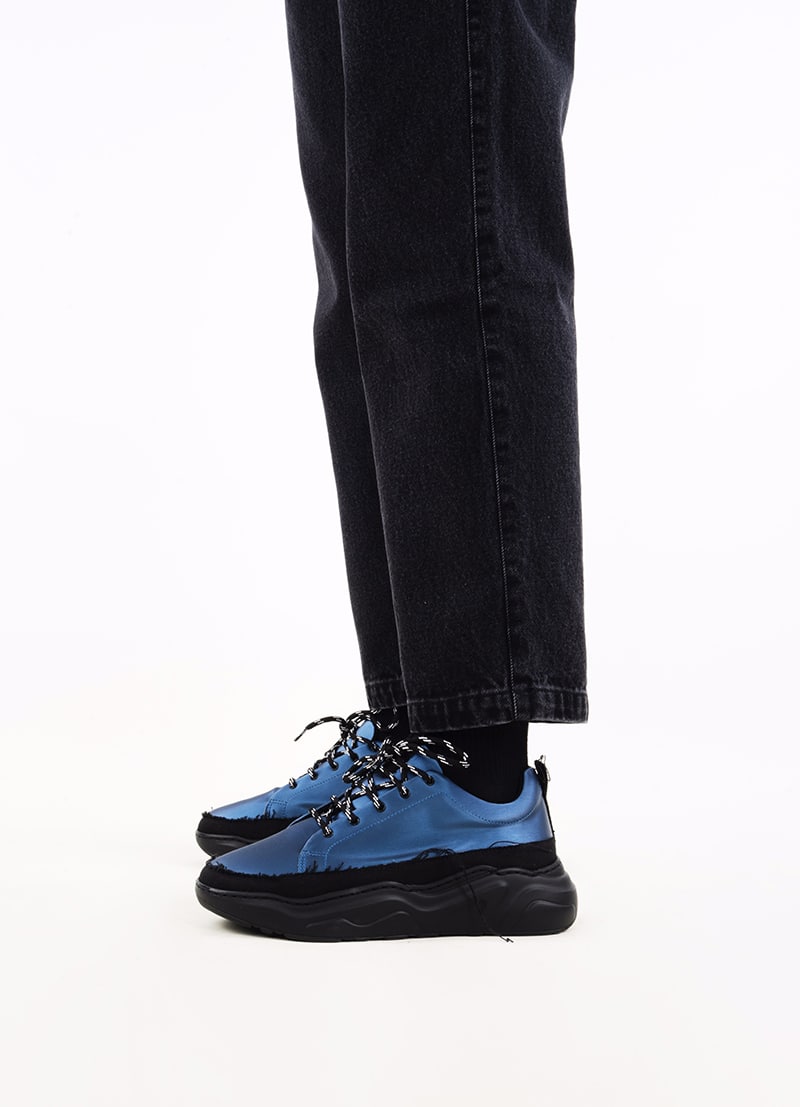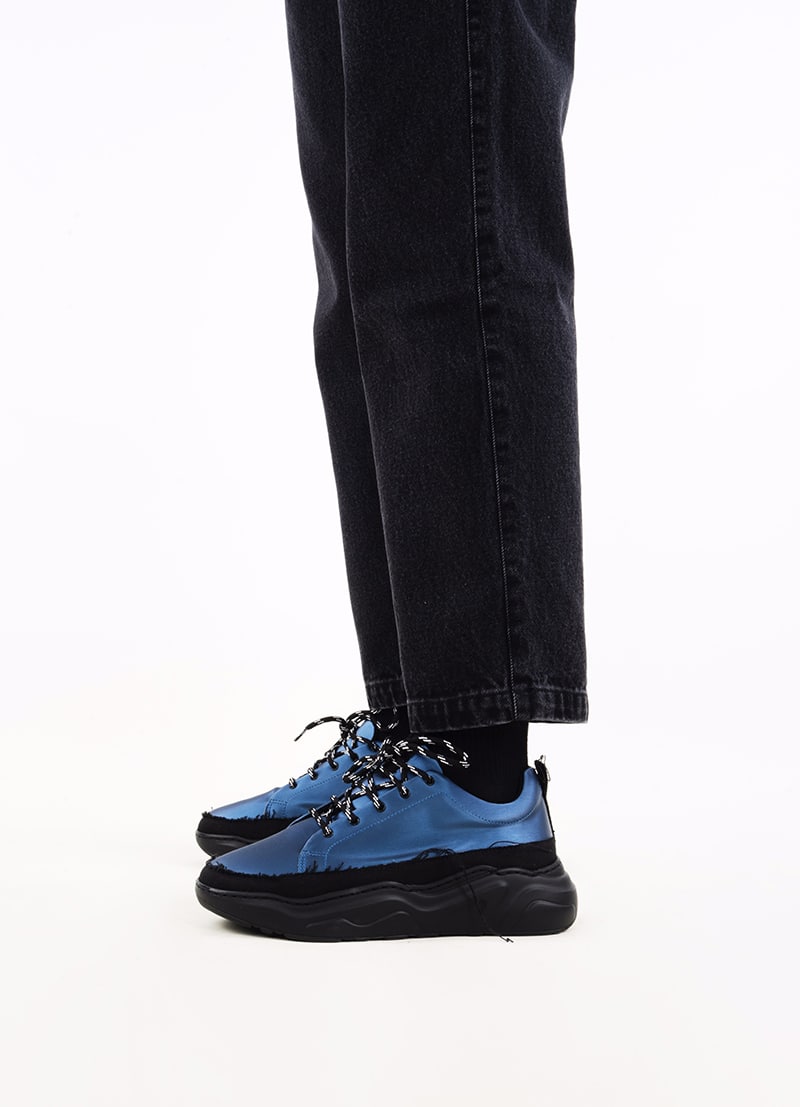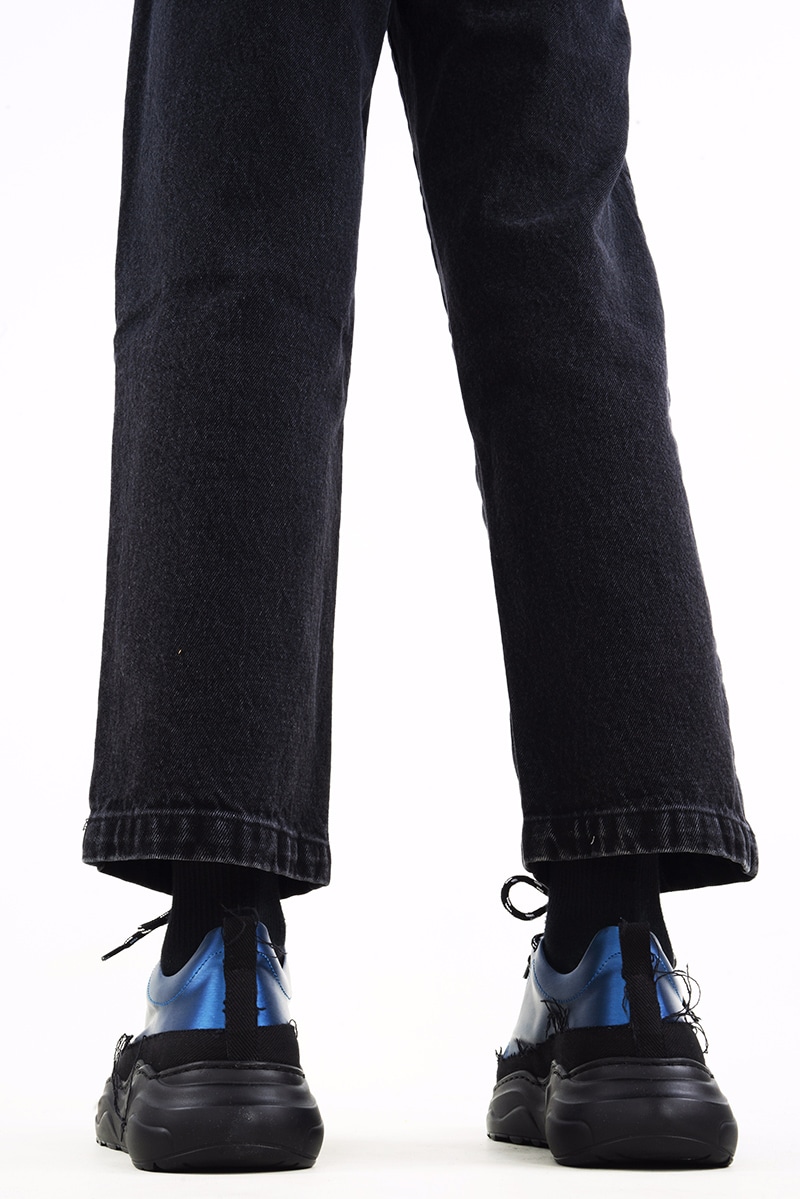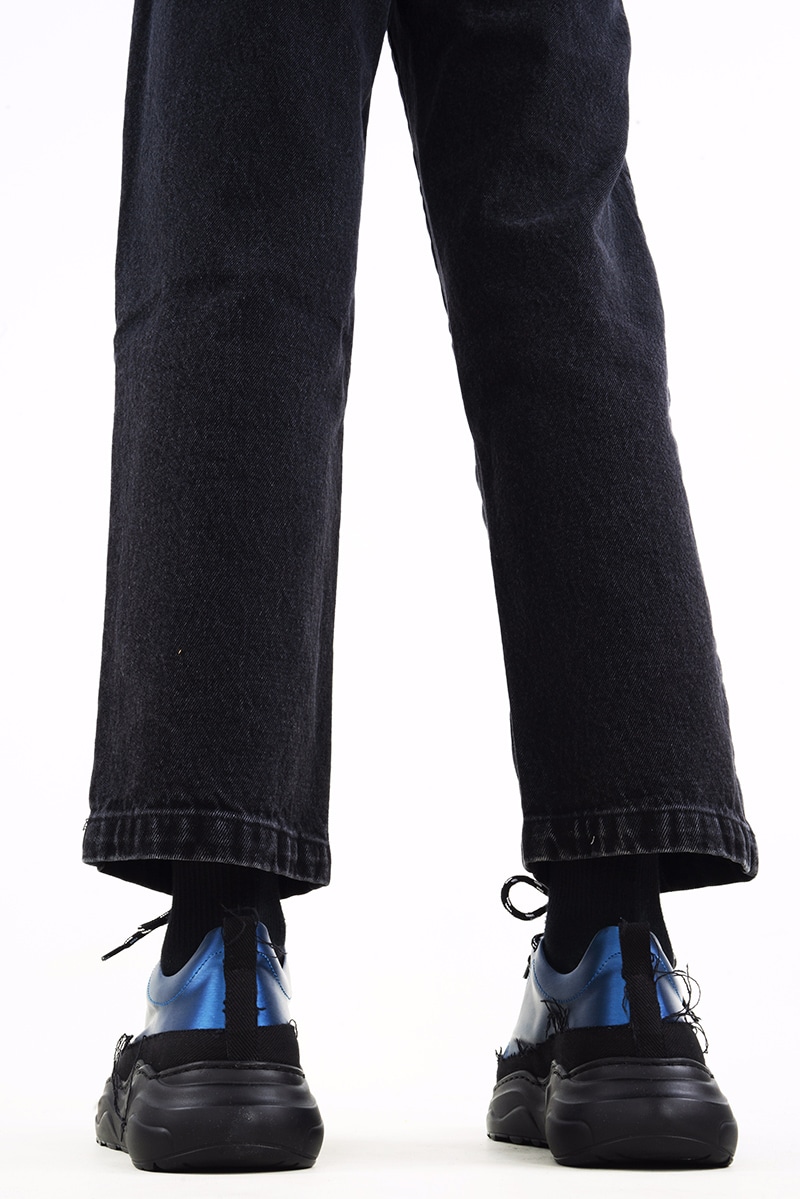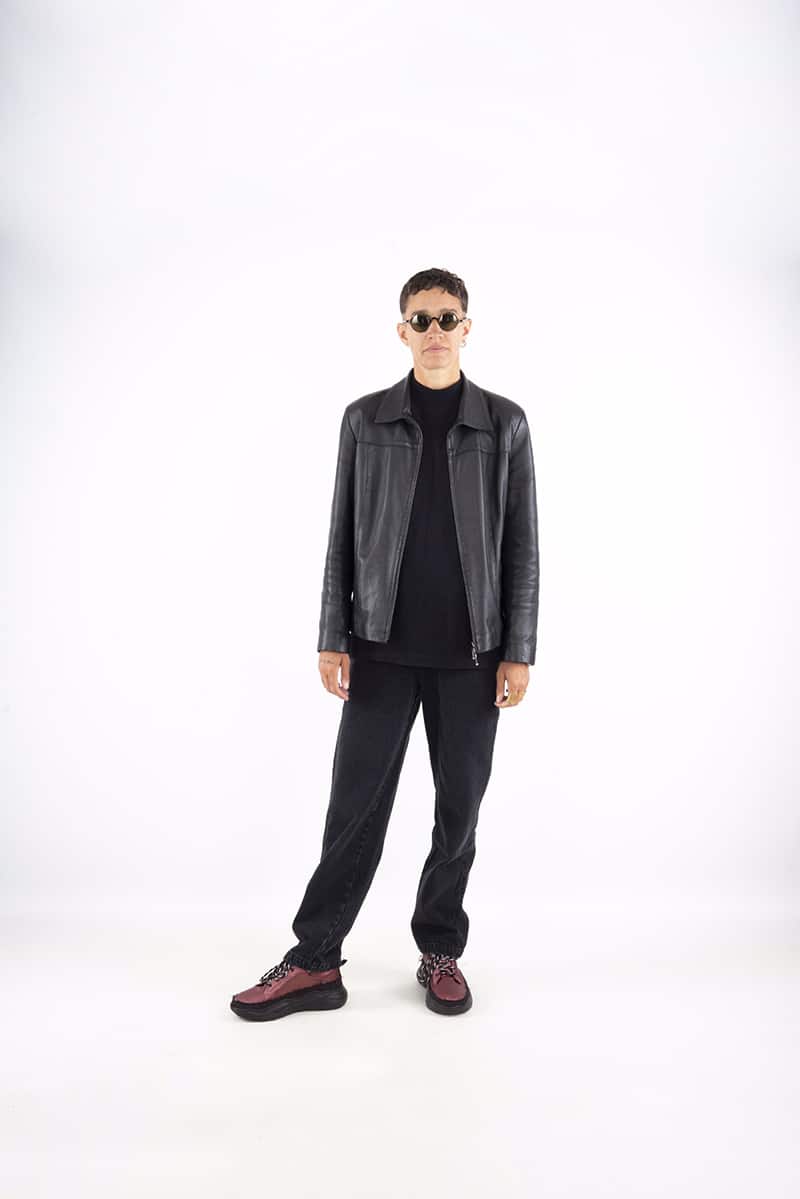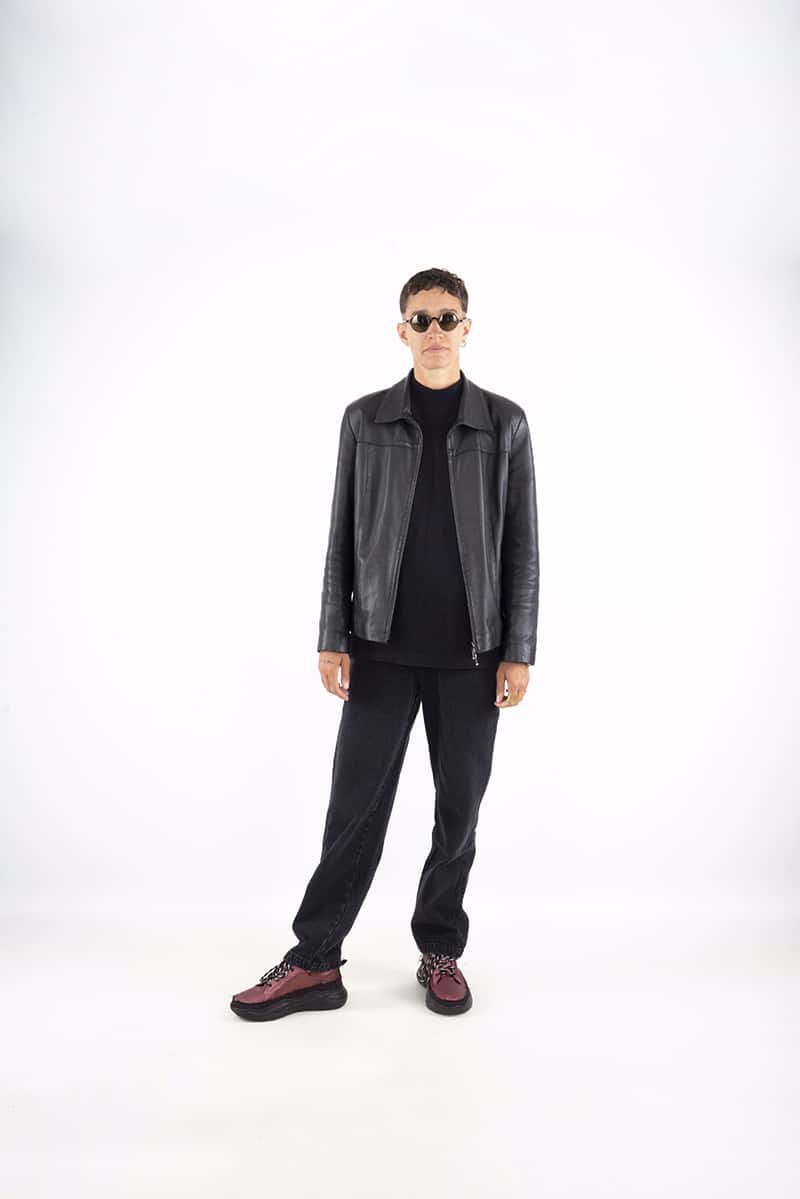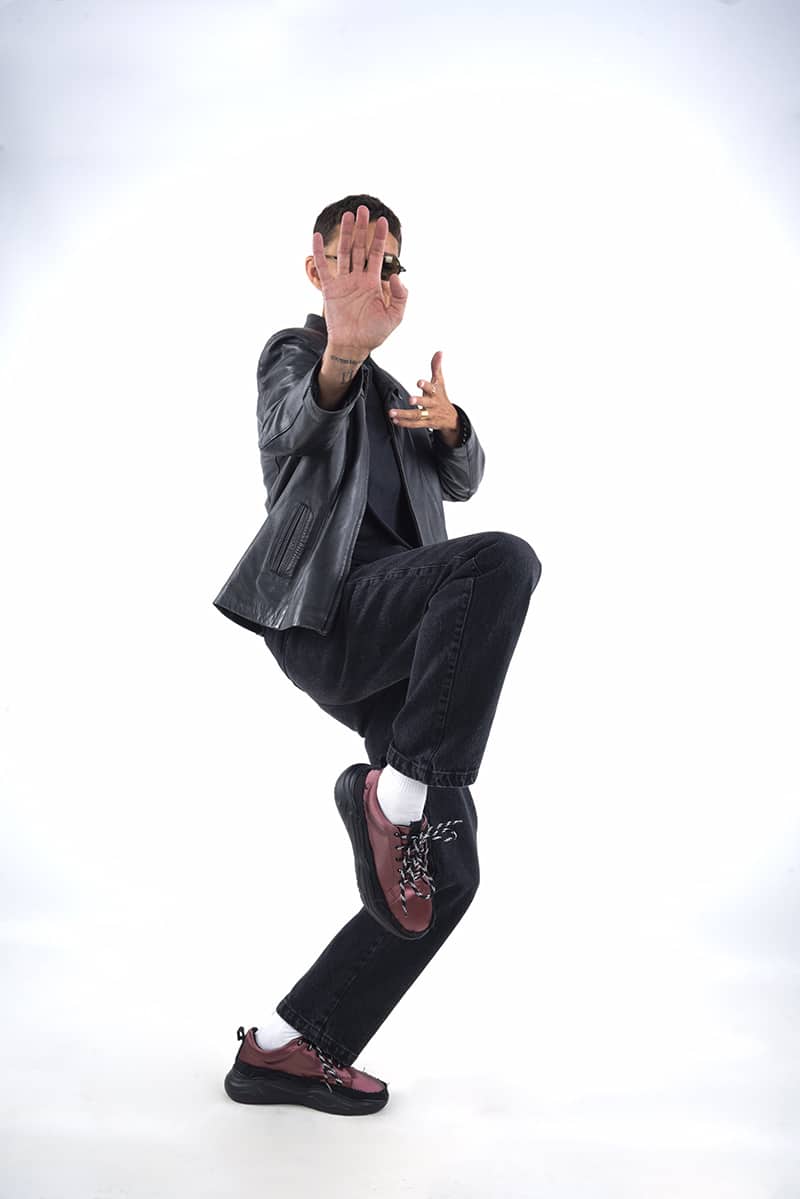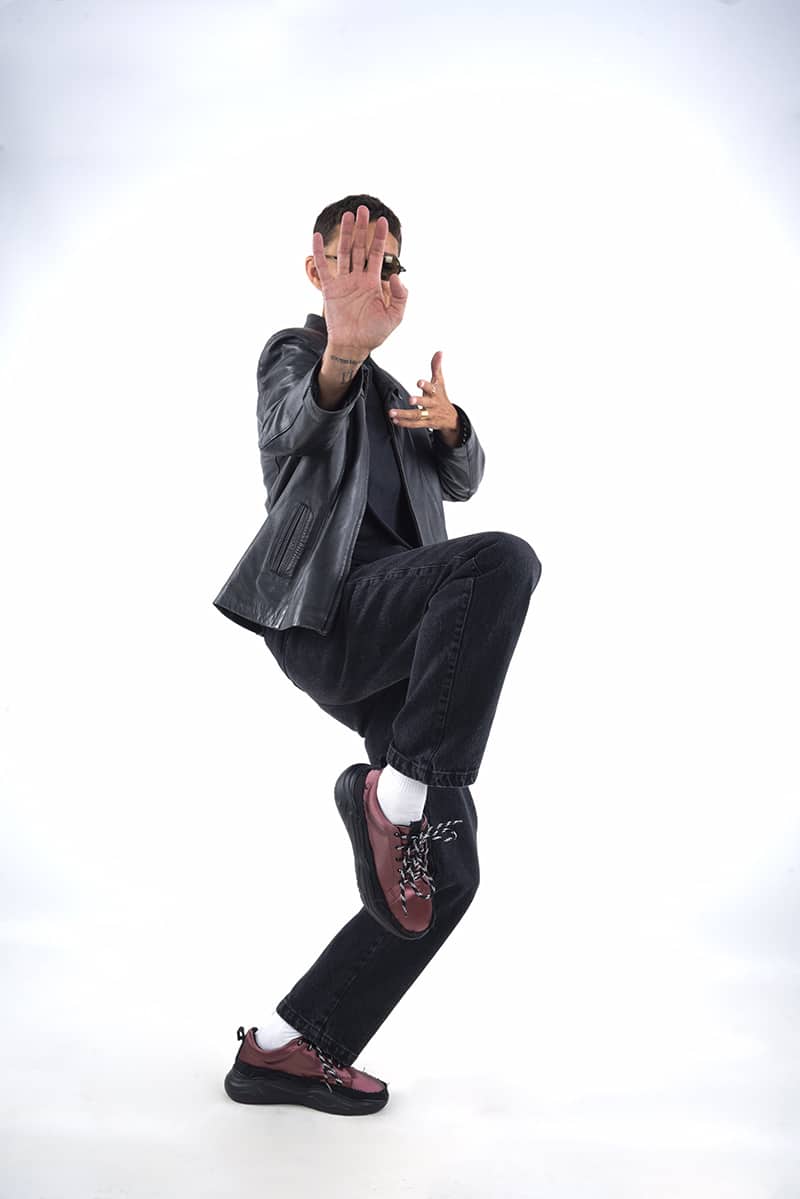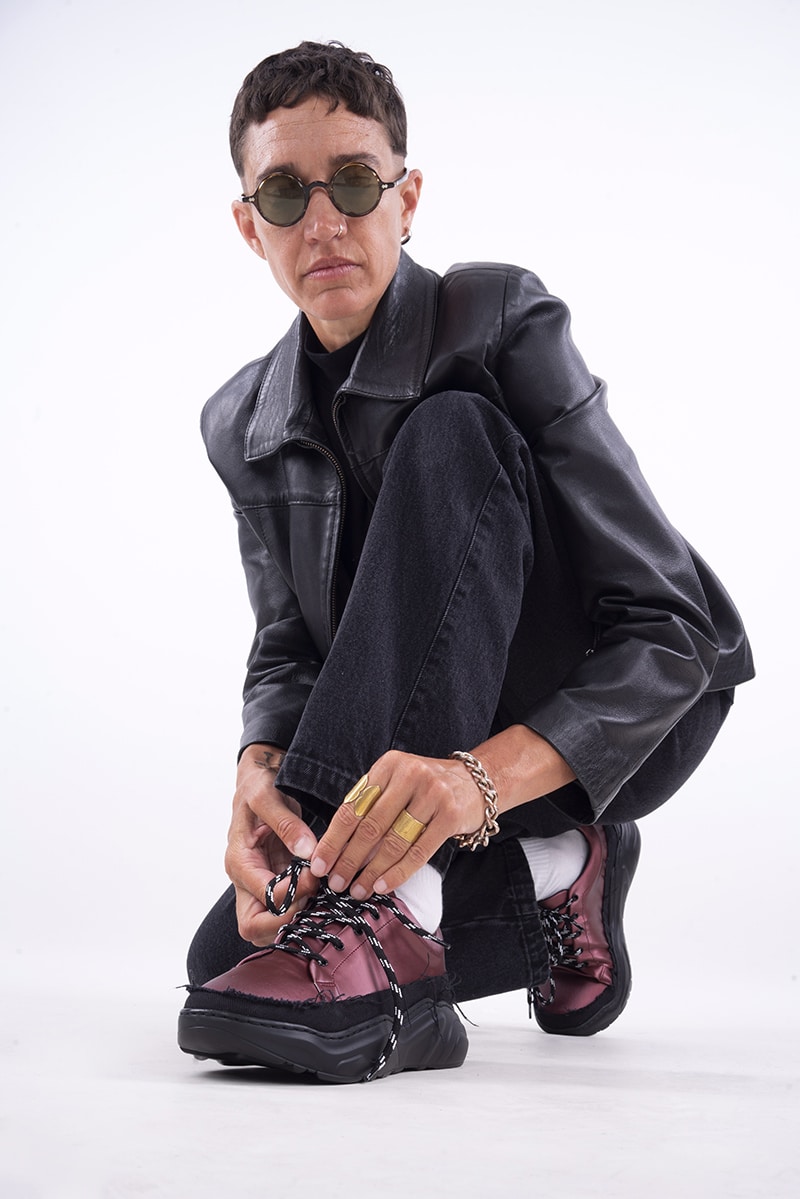 At 18 years old, Phileo Landowski has been designing, creating shoes and clothes since he was 15 ushering in a new age of Gen Z aesthetics into the landscape. In 2017, he interned at Céline where Phoebe Philo's minimalist references feed into him to this day. But sneakers has always been the center of his passions. Other personalities that have accompanied the collaborative brand are Laurie-Lou, Katerina Jebb, Adrien Vieira, Adrian Joffe, Cédric Dauch, Mezzer, 4000hz…
PHILEO 100% Vegan with production between France and Portugal. While it's hard not to focus on the youth energy of the brand, it manages to draw from generations to shape a universe that are the values of environmental awareness, sharing, and synergy between subjects.
This collection was shot on Paris based friends of the brand who make up the city's nightscape and related to the young designer's discovery of the Parisian night, techno, and the world of music through the shoe in six colors: red, blue, and amethyst, night black, anthracite, and white strobes. After a night out, remnants of the night can easily be wiped away thanks to the fabric called Satellite. Little raw edges are left reminders that nothing is quite finished.
PHILEO is now available at Trading Museum Paris and dropping soon online.
Photography by Thomas Chaulet Faria assisted by Auréa Saint-Cyr
Production by Adrien Vieira
Make-up by Jeanne-Marie Côte and Sarah Vassault
Many thanks to Baltazar Gosset, Fred Terror, Ires Andjon, Julia Lanoë, Lorenzo Lacchesi, Maud Scandale and Sarah Gouzoukian