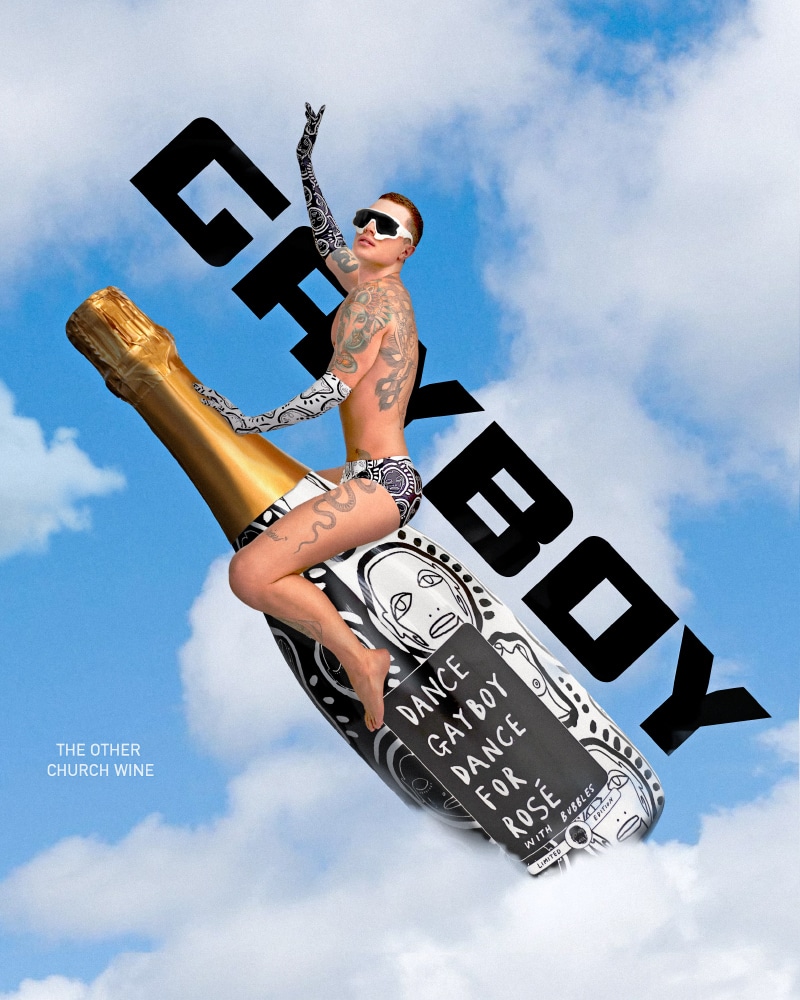 Artist and designer Patrick Church is launching his new project 'Gayboy' a new sparkling rosé, made in California, designed for the fashionable Queer community.
The project has taken nearly a year and a half to come to fruition, with Patrick's husband Adriel behind the idea. "Adriel is the CEO of the brand and thought this was an exciting next step for us" says Patrick, "We love seeing everyone in the clothing, at celebrations living their best lives, and we just wanted to expand on that. Who wouldn't love to arrive with a bottle that matches their new swimwear?"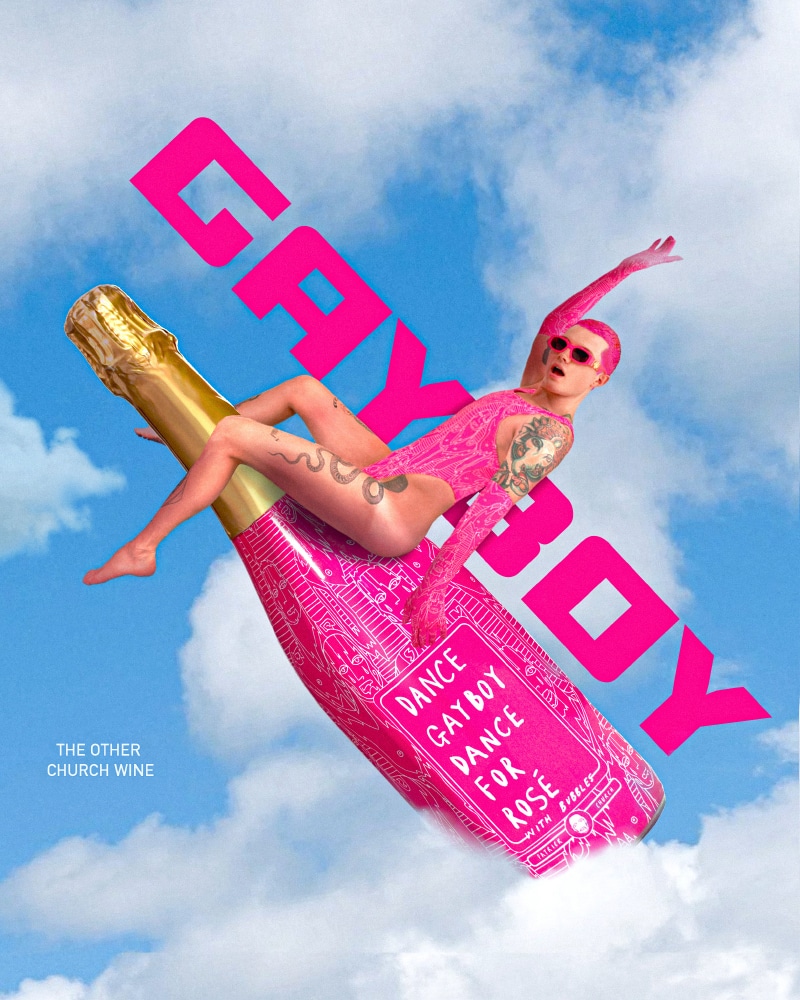 The alcohol they are initially launching is a sparkling Rosé, made in Napa California (like Patrick's favorite film The Parent Trap). However, they want to expand upon this and launch a nonalcoholic version along with other spirits and products under the 'Gayboy' name. The wine, like Patrick's clothing and artwork is unique and special, it took over a year to get the taste and bottle right. Each bottle is emblazoned in Patrick's artwork and each month a new limited-edition bottle will be launched along with its own matching ready-to-wear or decor.
"I wanted them to feel like an art piece, something you can drink and keep on your mantelpiece afterwards, an accessory to match your clothing".
The initial launch is with two bottle designs but there is more to come. The brand wanted to keep this in the community, and a portion of the proceeds from sales will go to The Trevor Project.