Paola Molet showed a collection inspired by Camille Claudel during 080 Barcelona Fashion.
With special attention to the details, Paola mixes different techniques to create a genderless collection that expresses the feelings that she has inside. We had a conversation with her and here's what she told us:
Tell us about the inspiration behind the new collection. Why Camille?
This collection is inspired by a woman, Camille Claudel, forgotten in the world of art and sculpture because she did not follow the behavior expected of a woman at that time. The protagonist was the student (and also the lover) of Auguste Rodin, a very famous sculptor from the 19th century, but she was never given credit as an artist. Instead, she was locked up at a mental health facility until the end of her days. It is believed that part of the artwork from the famous sculptor is actually Camille's work, but, as we have seen before in history, a woman's doing got overshadowed by her male partner, thus being forgotten and resigned to be treated as mentally ill. Once again, history repeats itself the same way it did with other artists such as Artemisia, Frida, Lee Krasner, and so on. They are an example of how society has always tried to suppress women's potential and possibilities on behalf of men. This collection is intended to be an ode, a humble acknowledgment of so much forgotten talent, only despised by the reason that it was created by the hands (and brilliance) of women.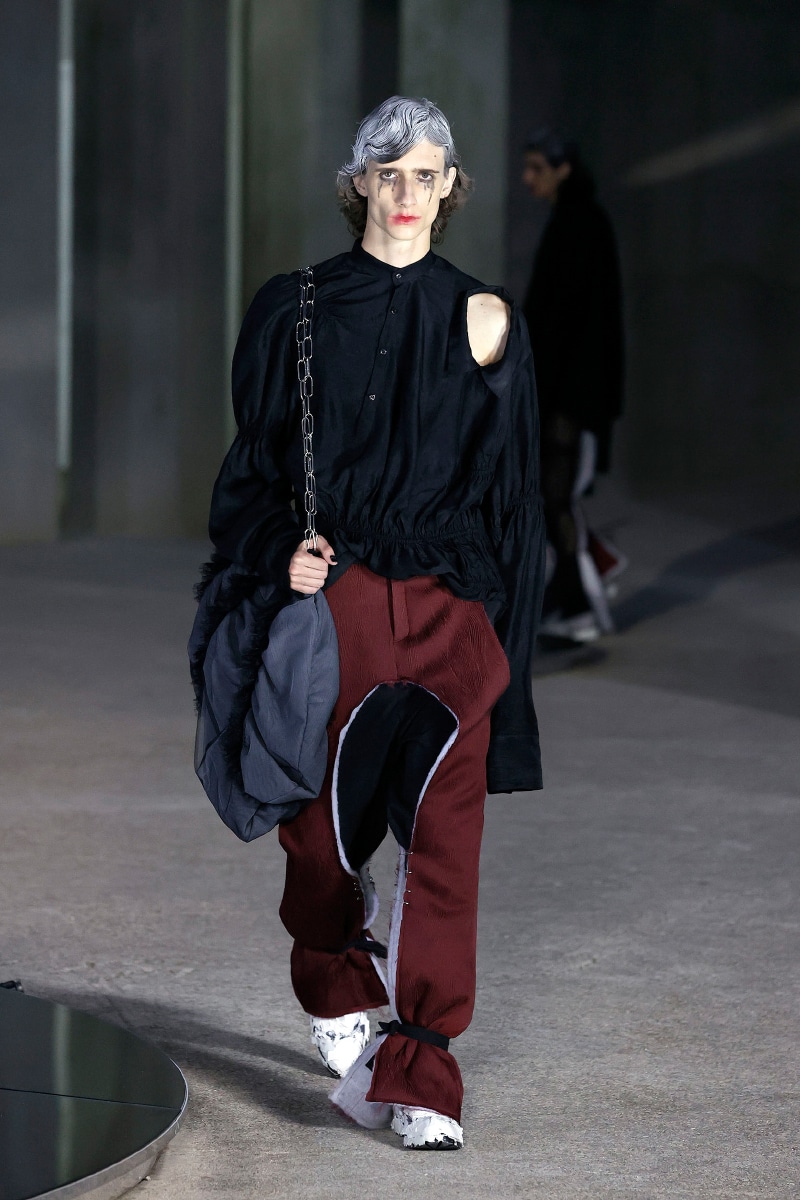 Is art always your major source of inspiration?
Our sources of inspiration are social injustices and controversial topics. We try to focus on developing threads that can be explained through our garments. Art, of course, is another source of inspiration, as it always goes hand in hand with design.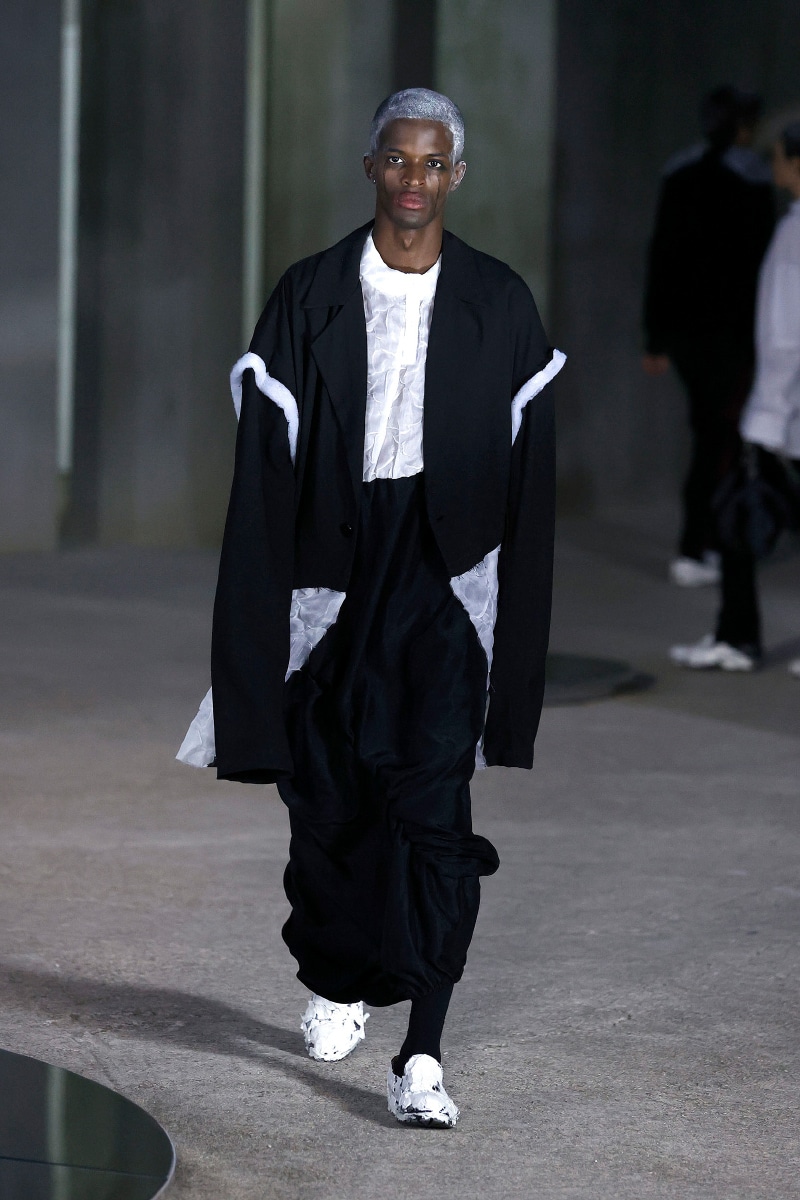 Who is the man that wears Paola Molet?
Our brand is gender fluid. Anyone can wear Paola Molet as long as they feel comfortable with our clothes. We like that all genders can enjoy our brand and leave no one behind.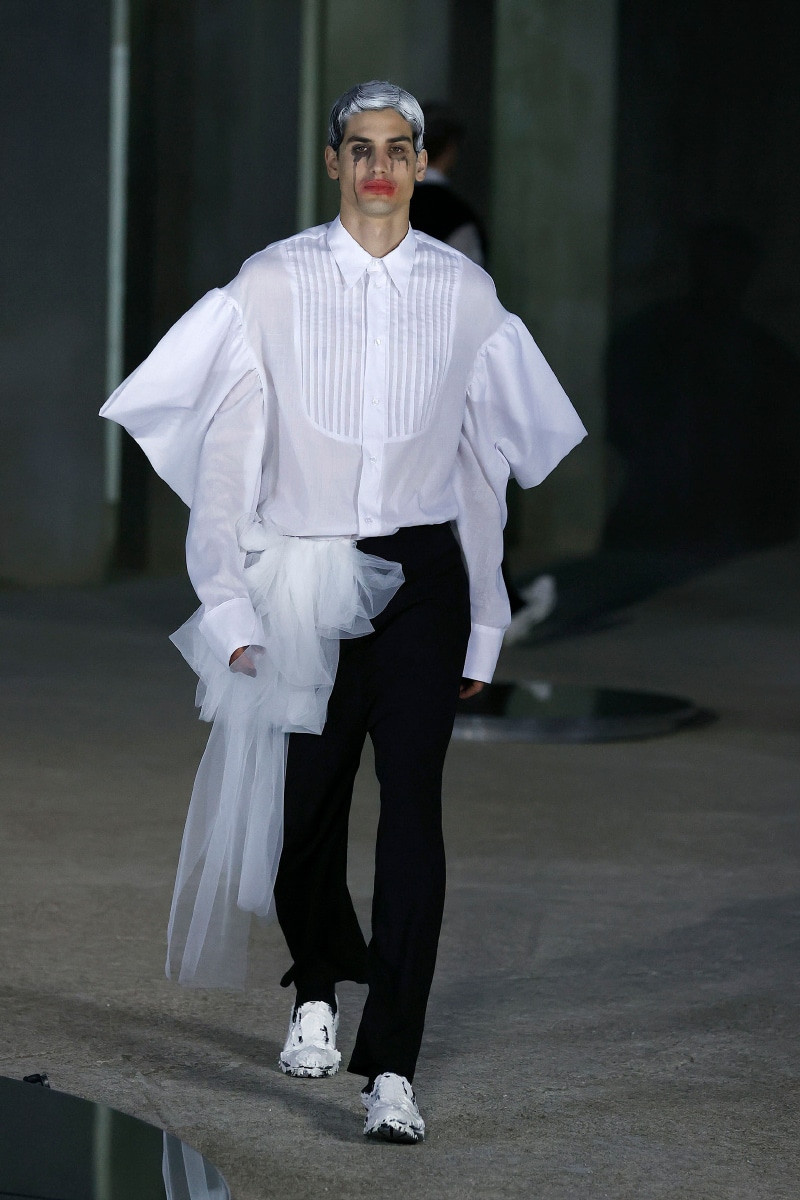 Is important the balance between masculine and feminine?
Of course, it is the center of our design. Being able to find a balance and an aesthetic that can serve both genders is the way to achieve non-gender.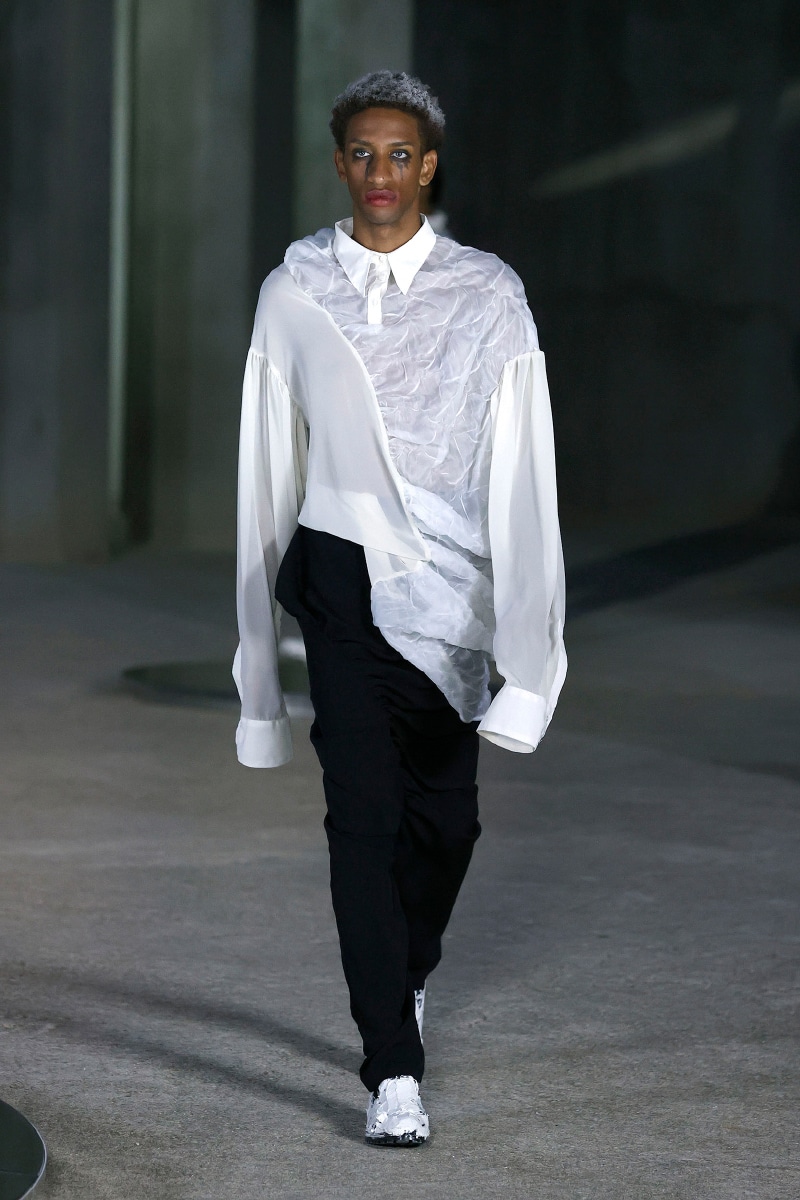 After the pandemic, some fashion weeks like 080 Barcelona Fashion, continued to make use of digital tools like fashion films. What do you think about that? Is it better a better way to show the collections?
I think using fashion films is very useful. It reaches a lot of people, you can appreciate more details, and creates a feeling of being inside the collection you are looking at. Being part of what you see on the screen makes you create a bond, not only with the season you watch but also with the brand. However, we would also like to experience a conventional catwalk, with an audience that is able to enjoy our creations in person.