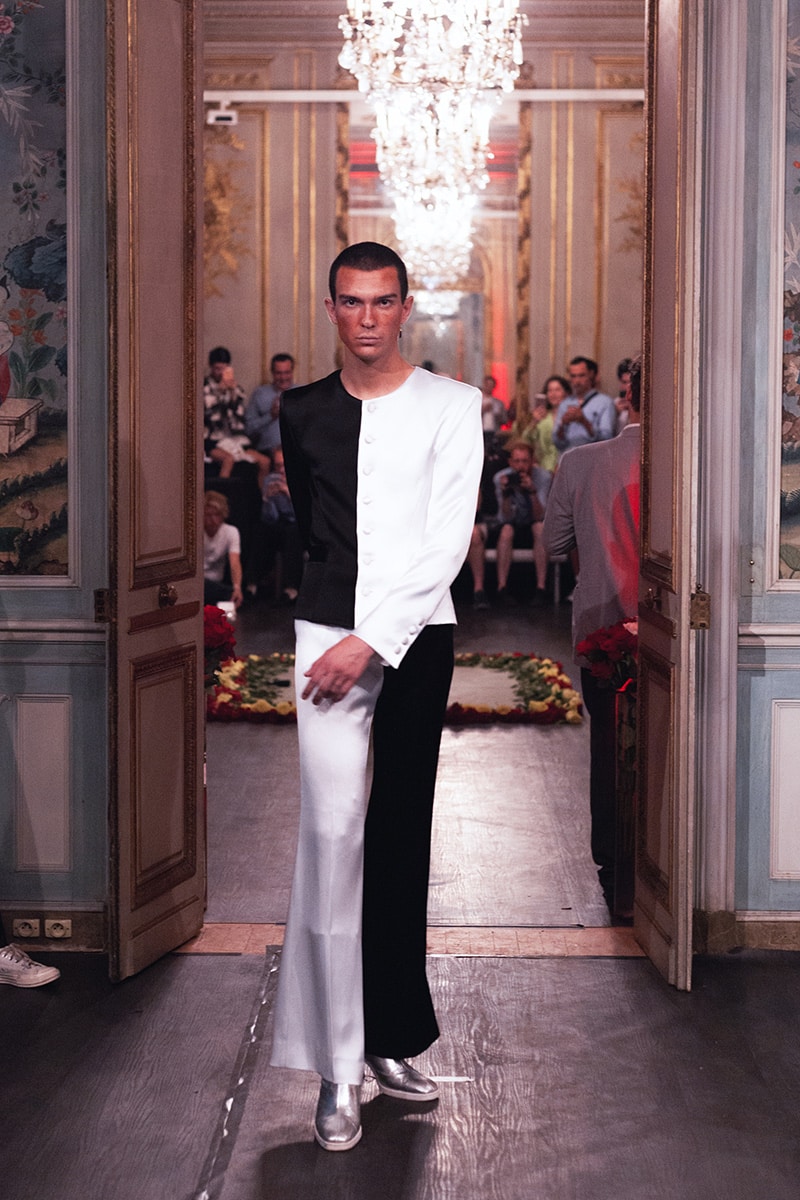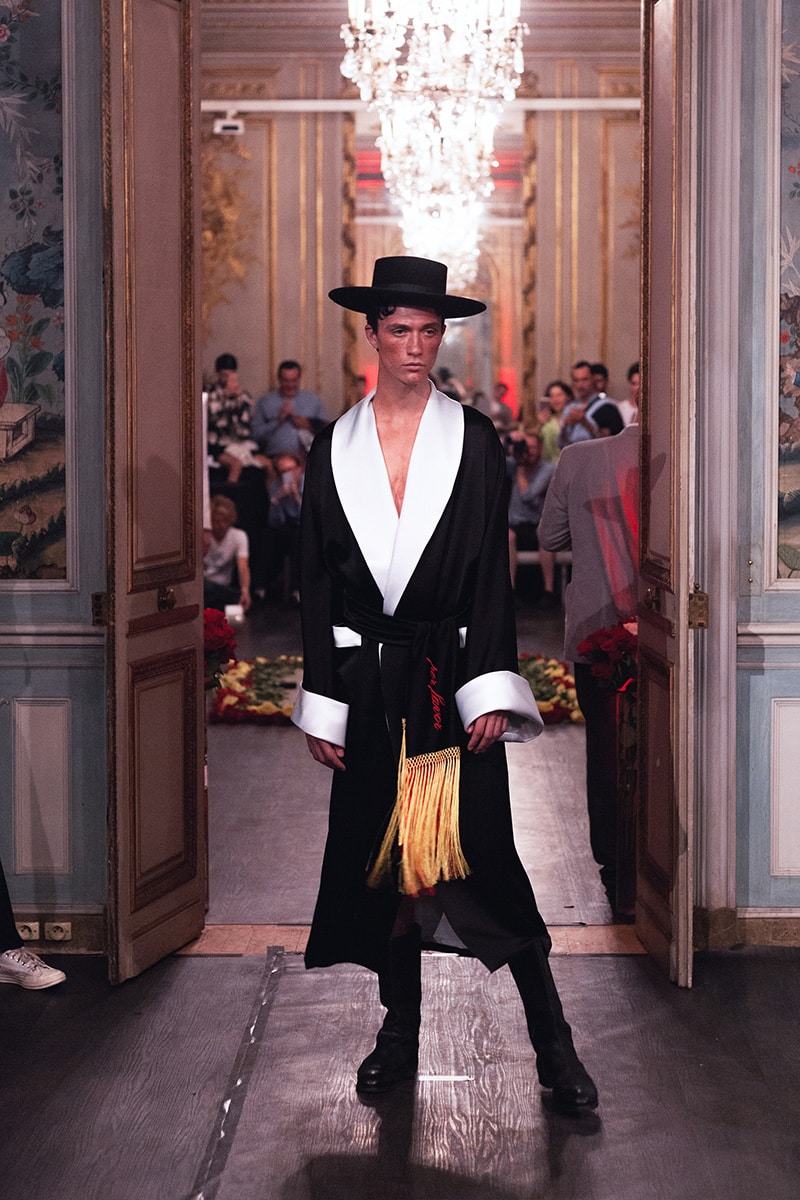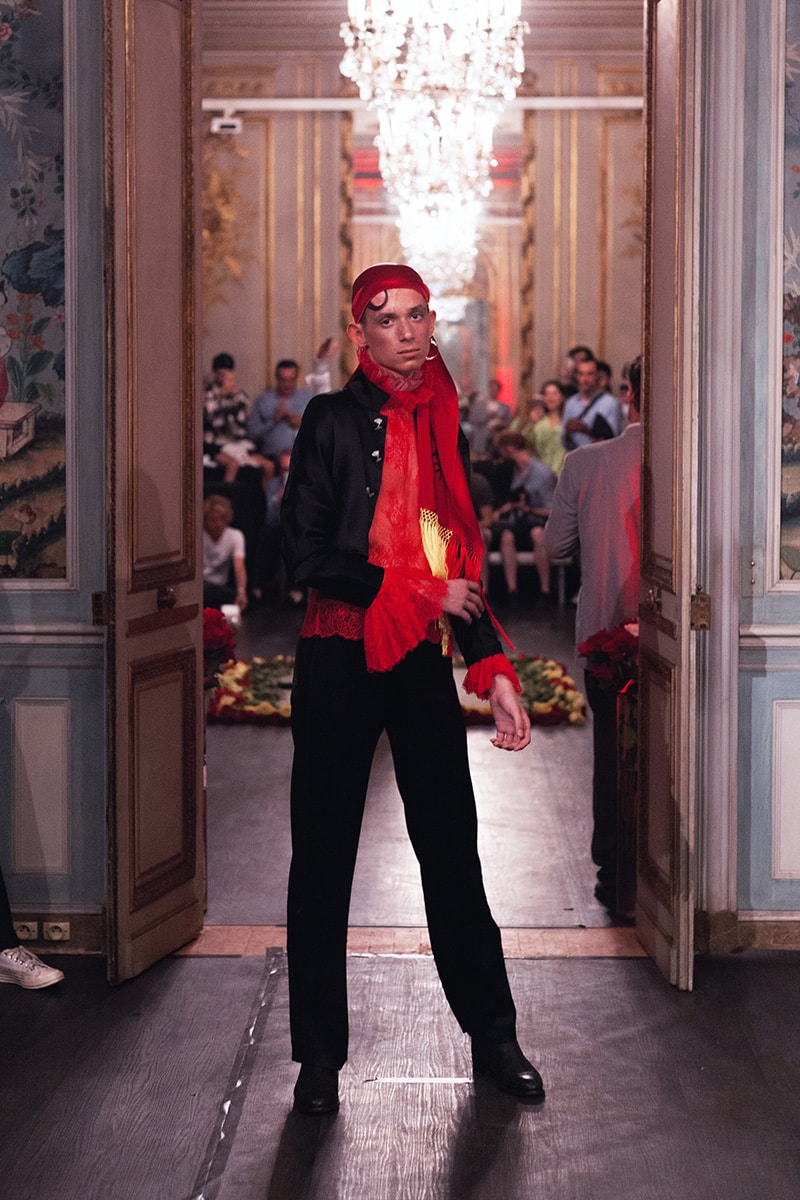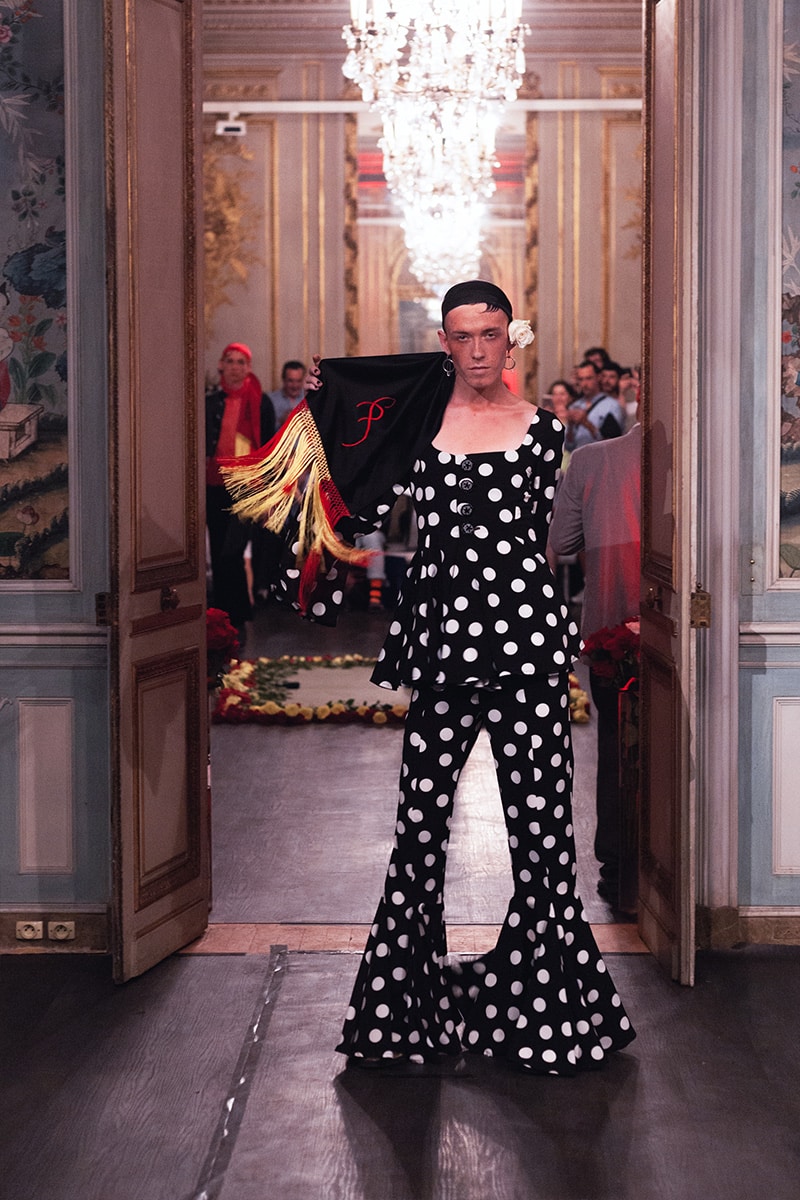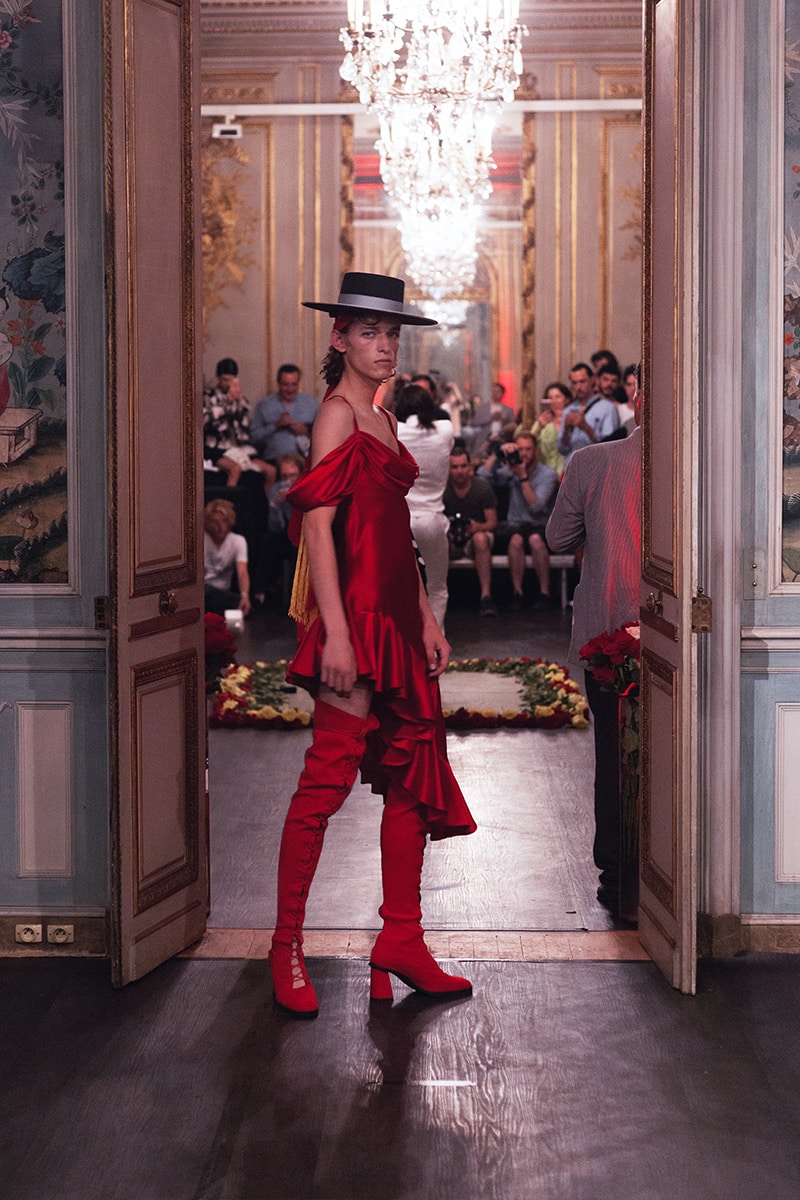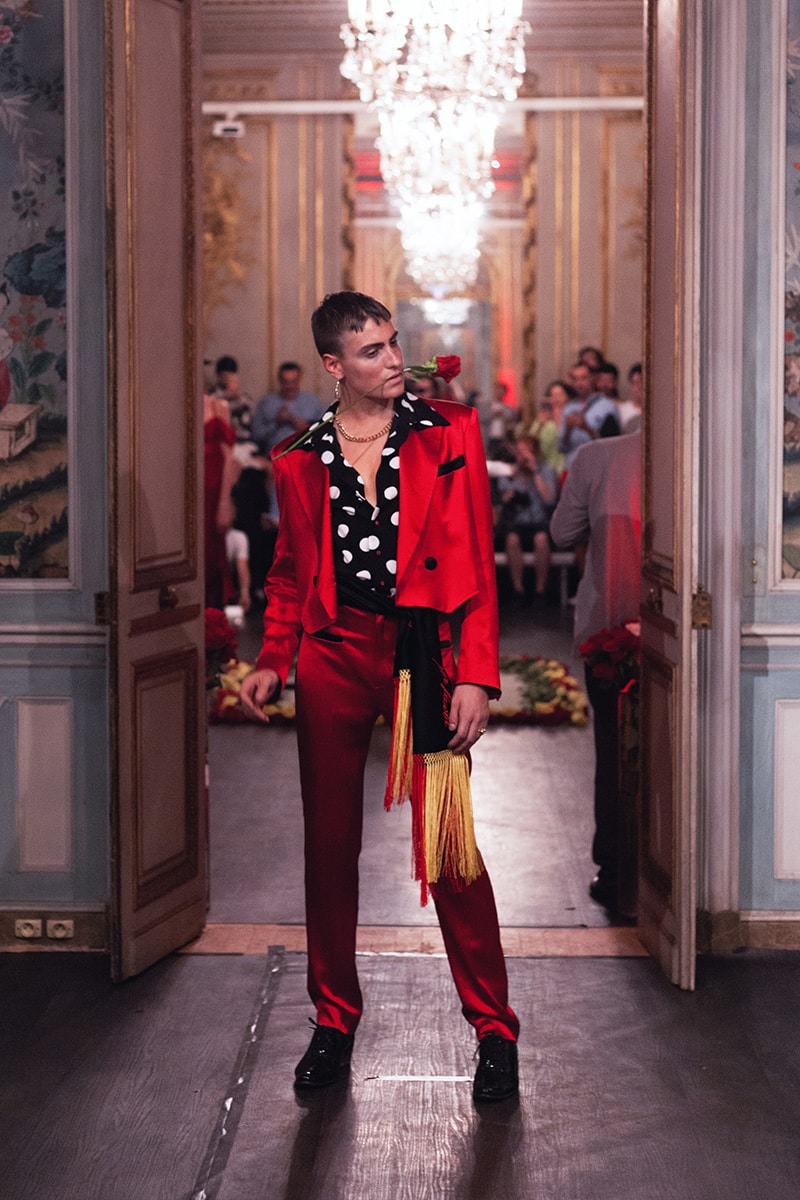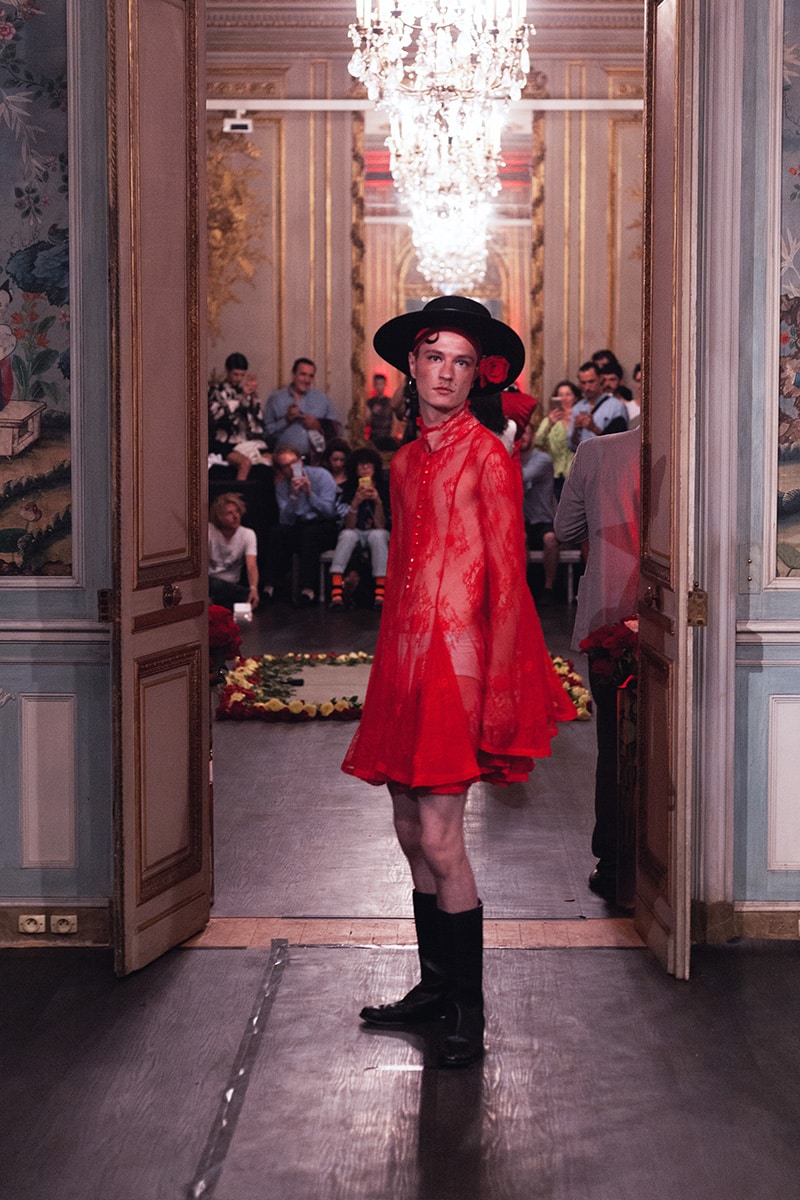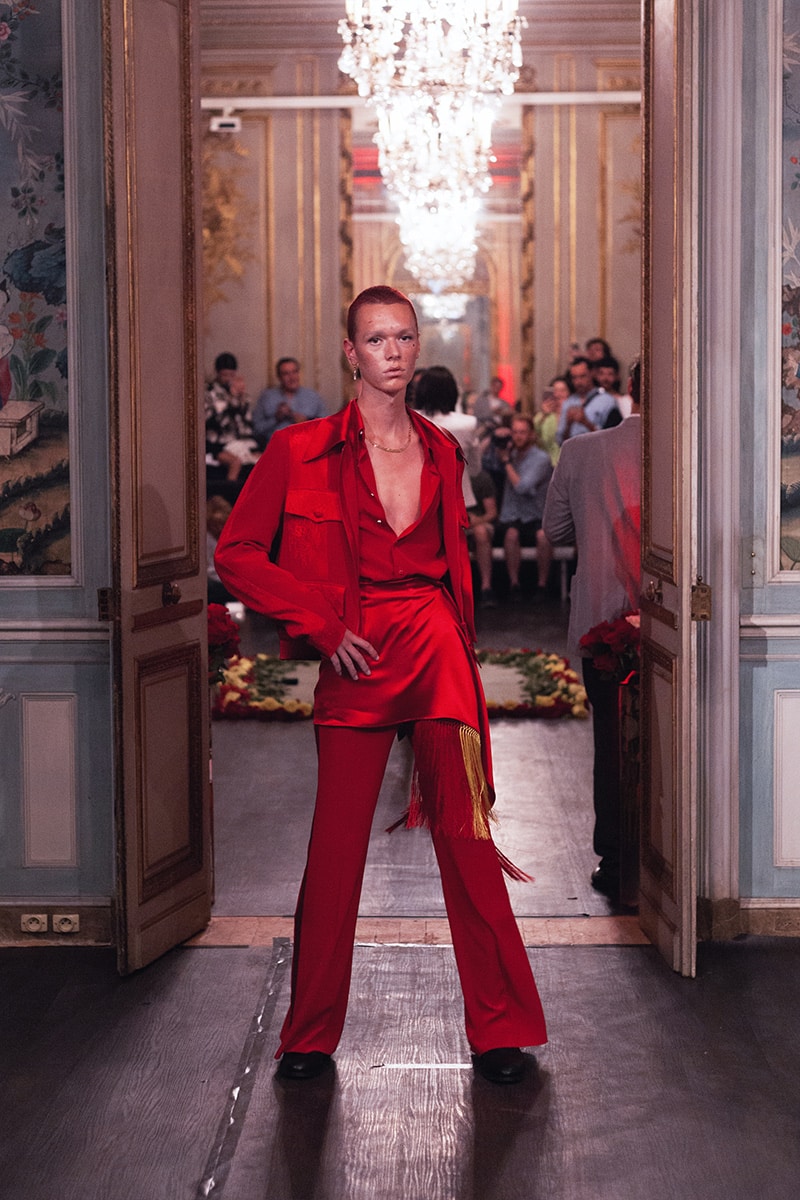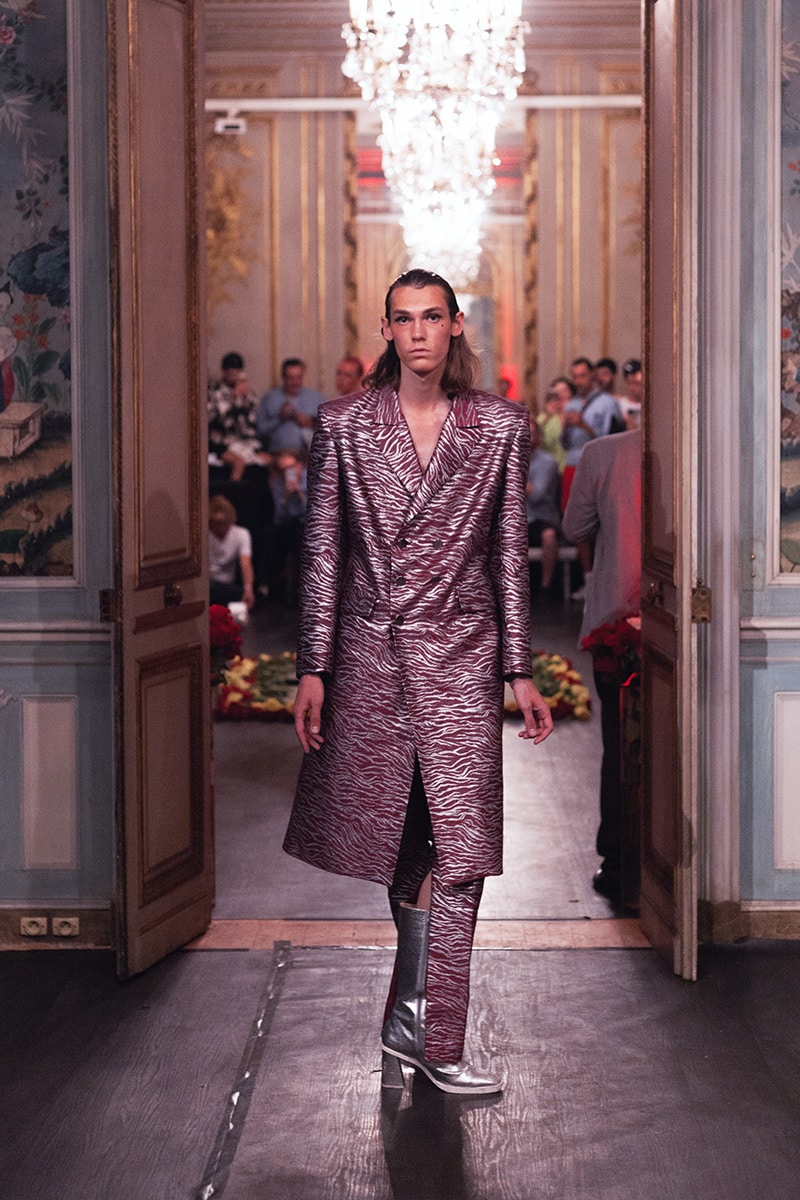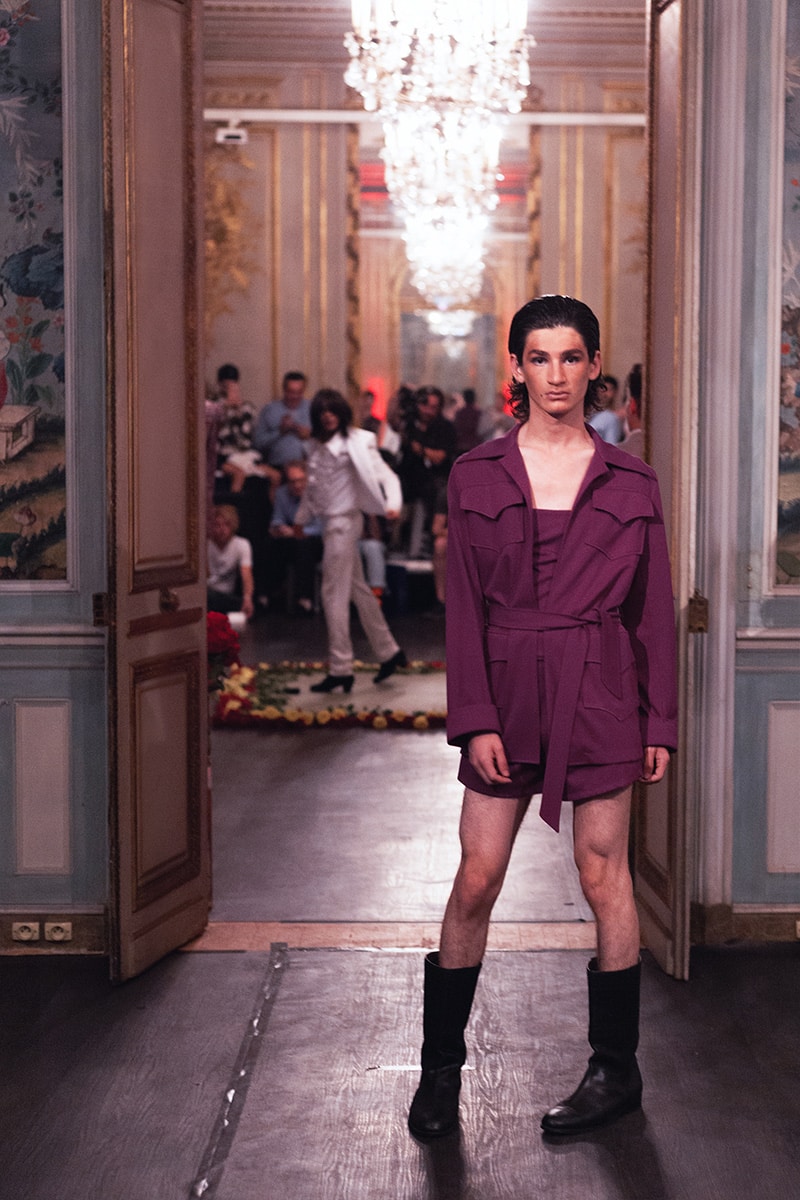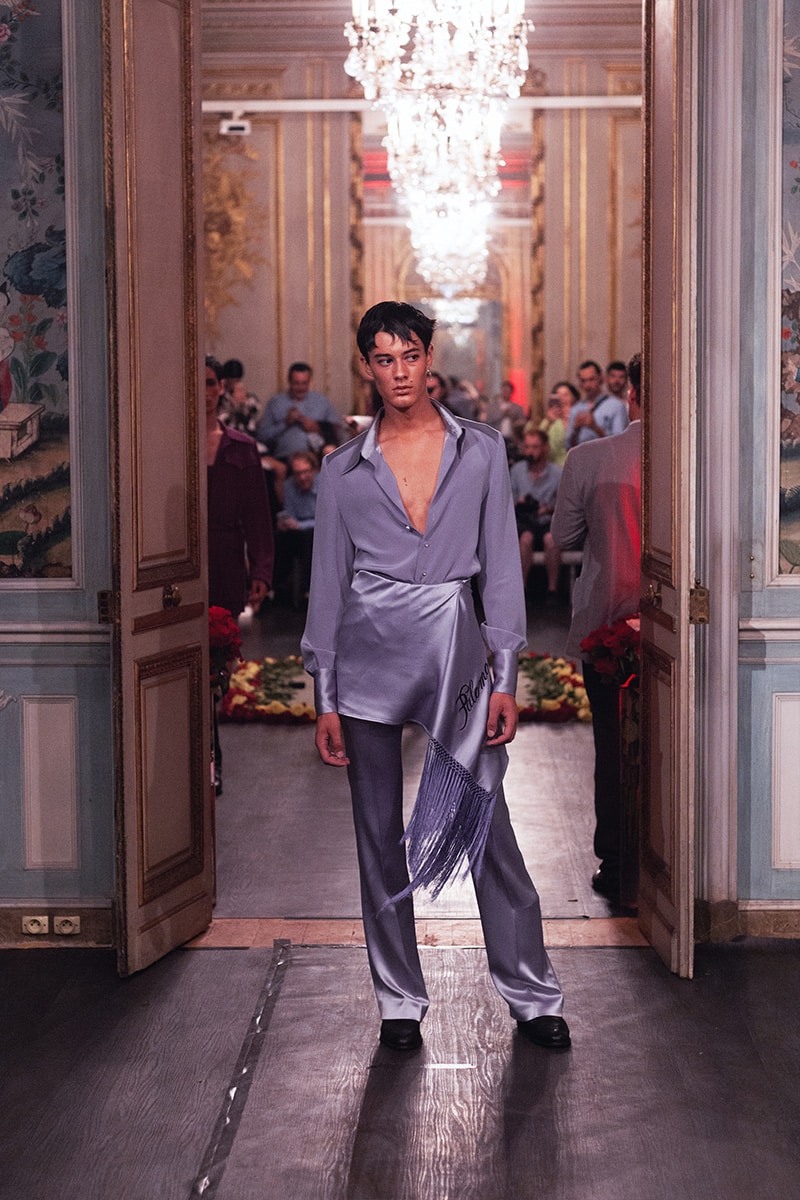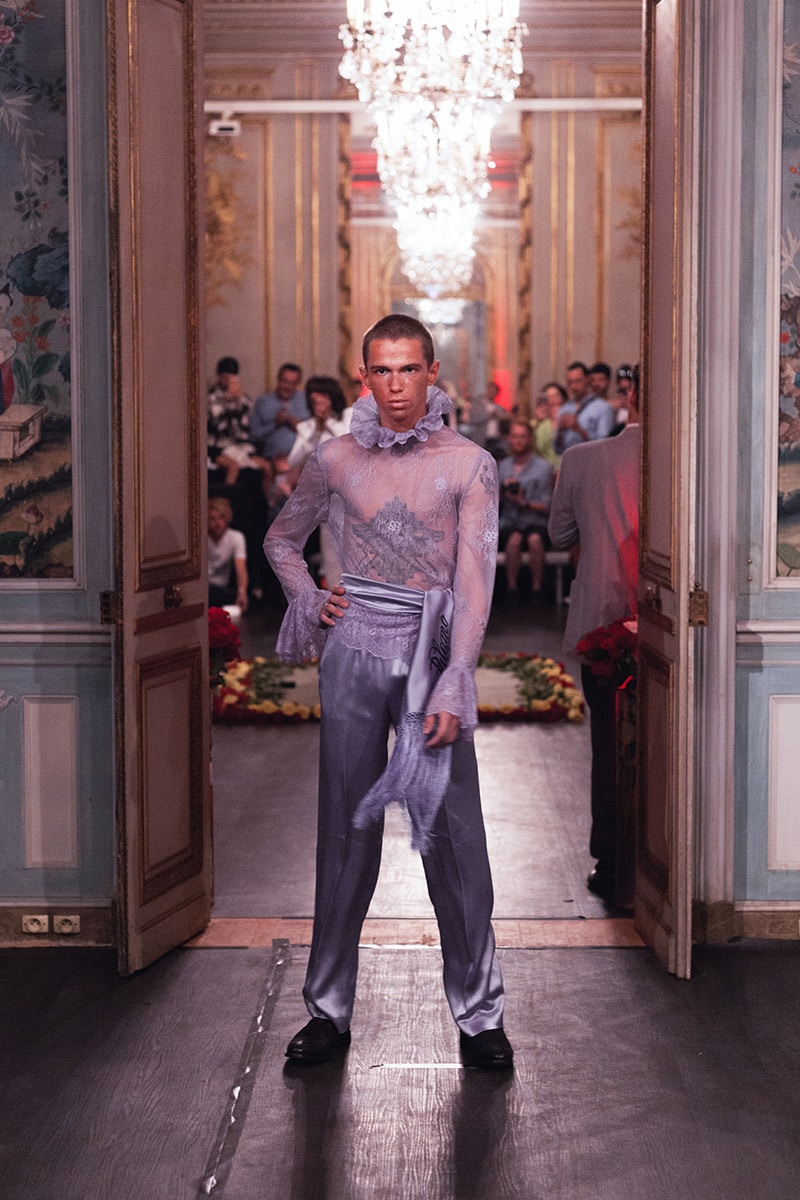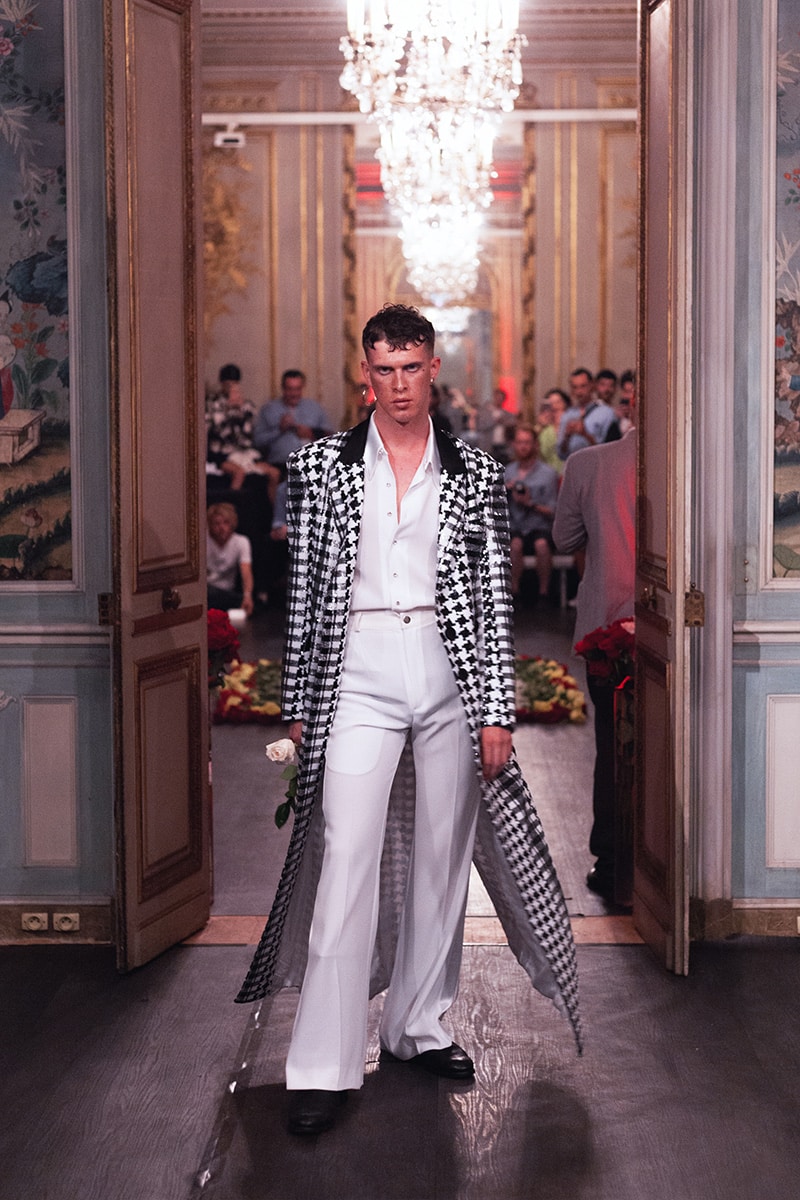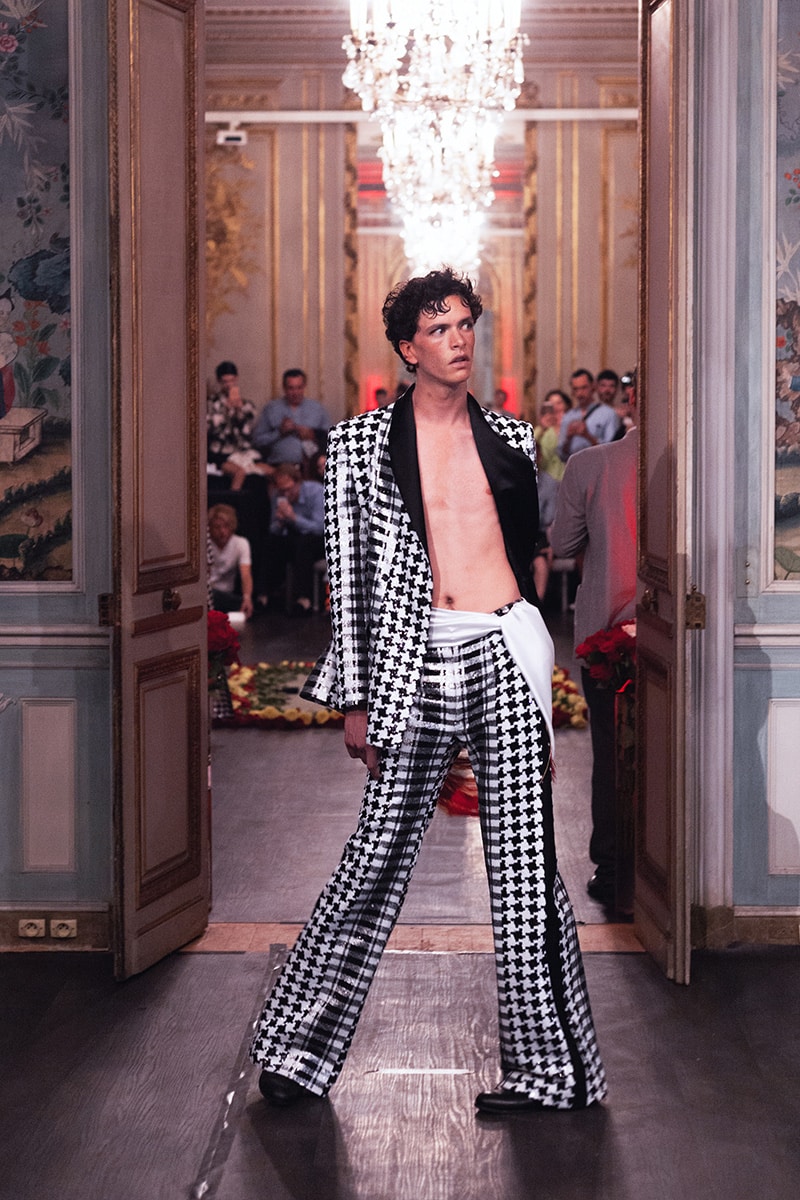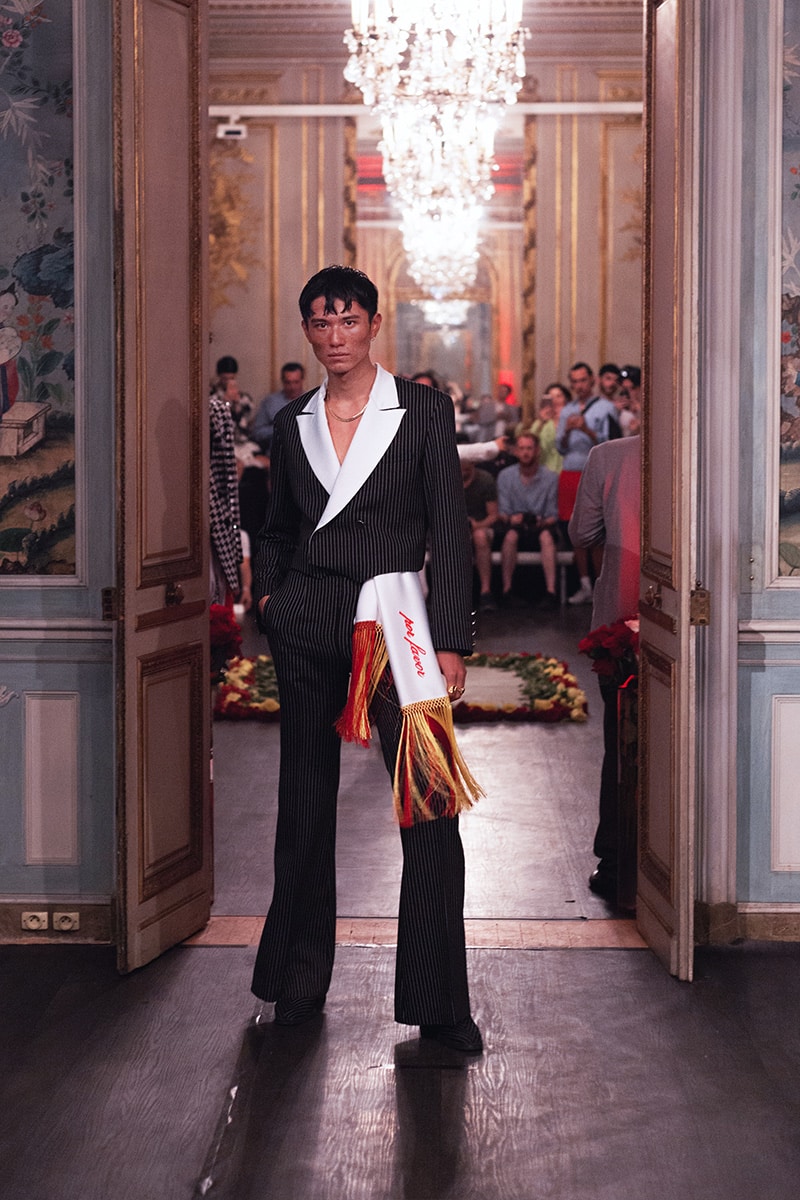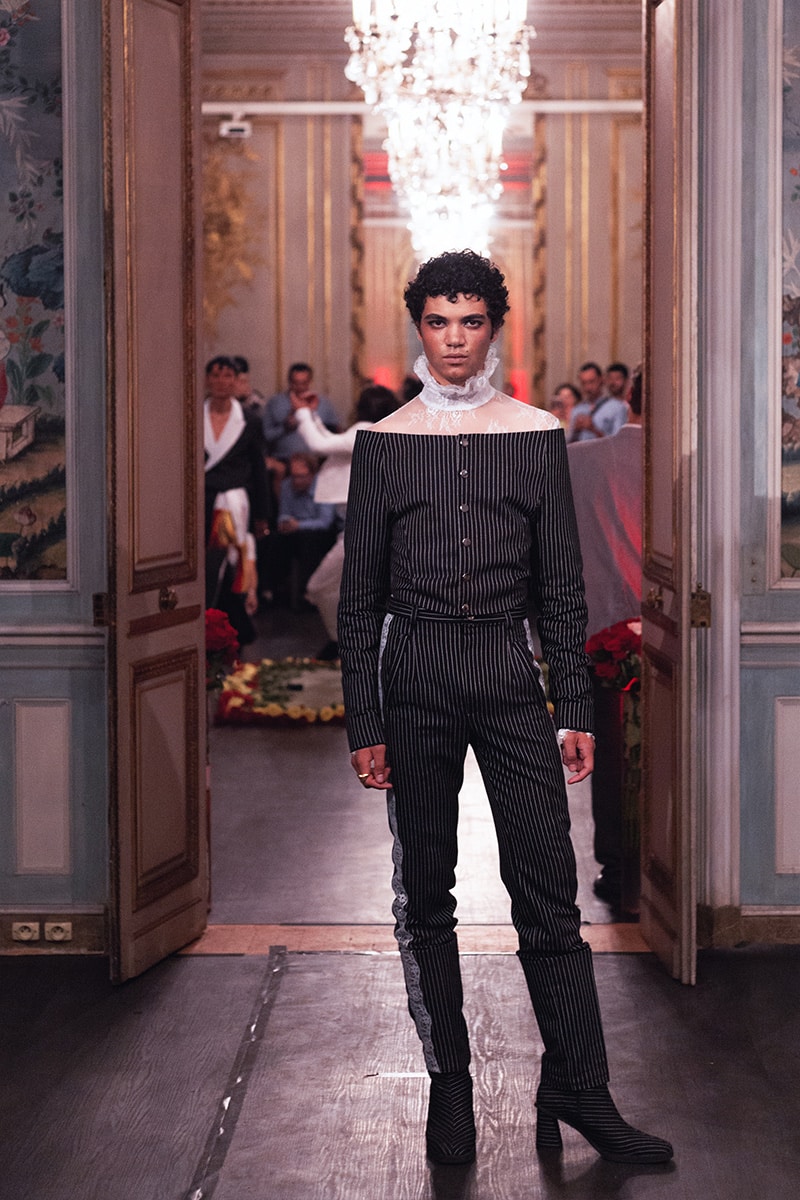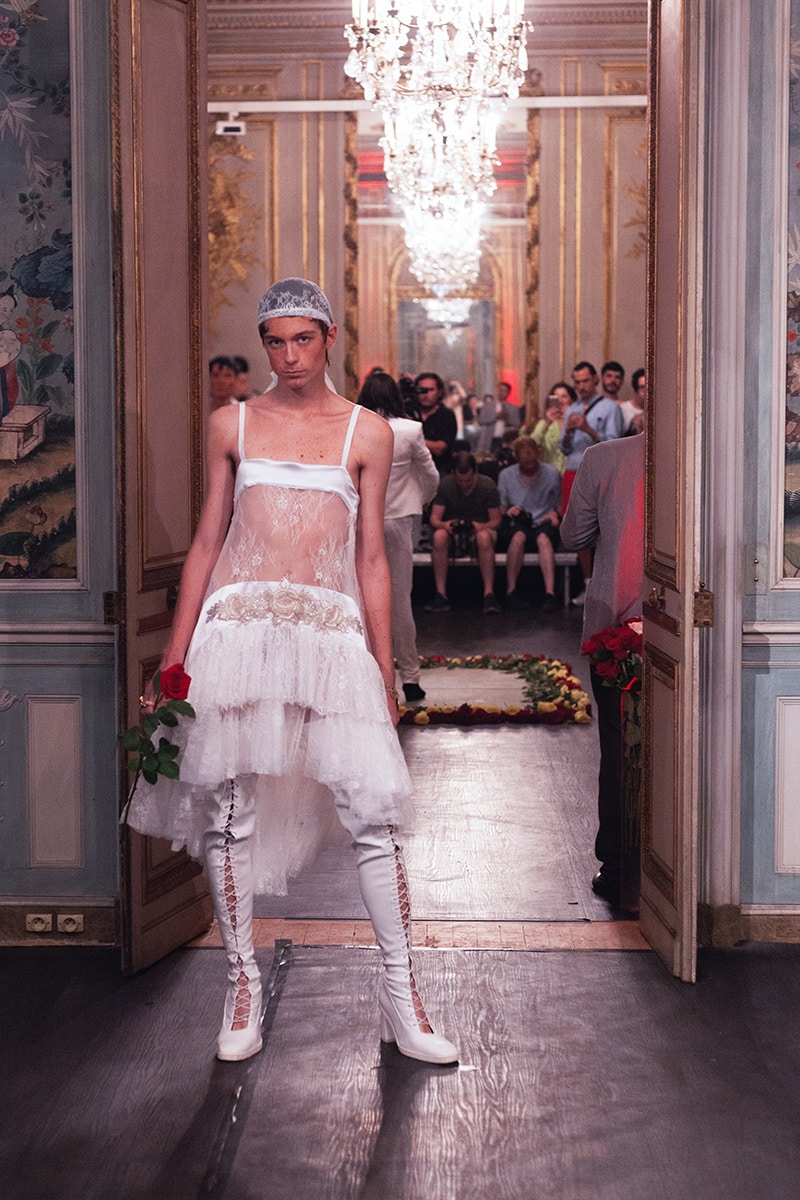 Alejandro Gómez Palomo unveiled his Spring/Summer 2018 collection for Palomo Spain at Mona Bismarck American Center during Paris Fashion Week before our FUCKING YOUNG! party.
For this season, the fashion designer has decided to show a more relaxed, informal style inspired by his homeland ́s most representative aesthetics. The brand has developed a new set of garments that suggests a classic but accesible couture for the streets. In what we can describe as a prêt à porter exercise, Alejandro has opened his world to a new sector of the public that was demanding a range of more handy pieces that we would be able to see everyday in the streets. This demand has been responded using easier and becoming patterns that are combined with some of the favorite fabrics of the house. Chantilly lace, used for both dresses and suits, brand ́s favorites items, the satin gowns, lots of sequins and of course the already classic pinstriped suits, a revisited version of the flamenco outfits.
For his public to understand the context of the collection, Alejandro has provided clear references to Spain, using the cordoban hats and a big number of flamenco boots and golden jewelry, making a nod to gipsy culture in the lands of Andalucía.