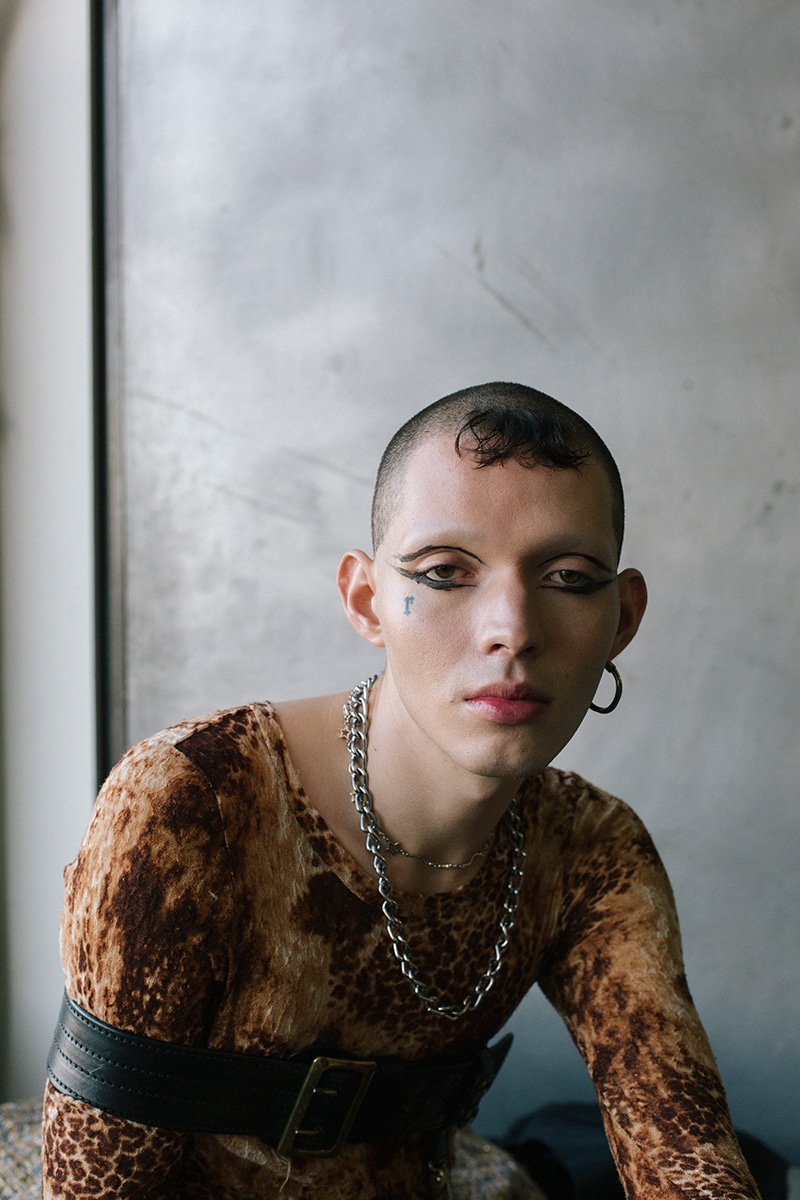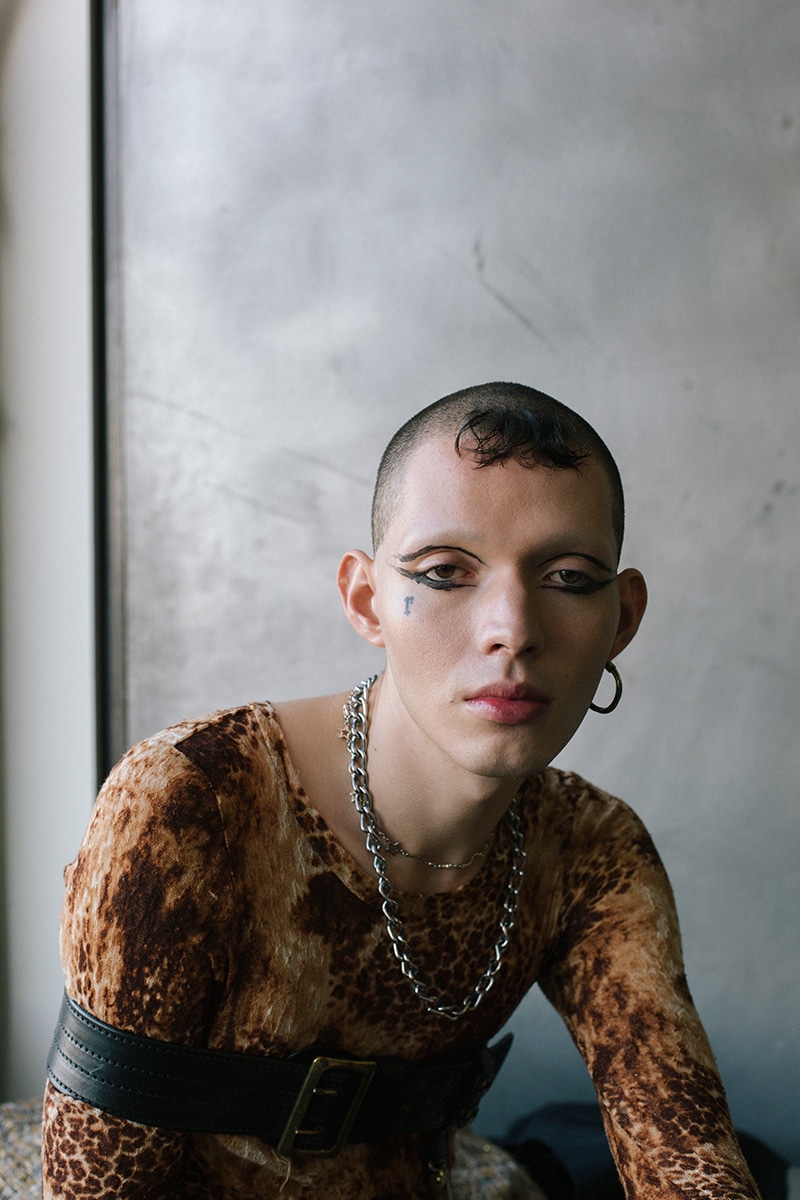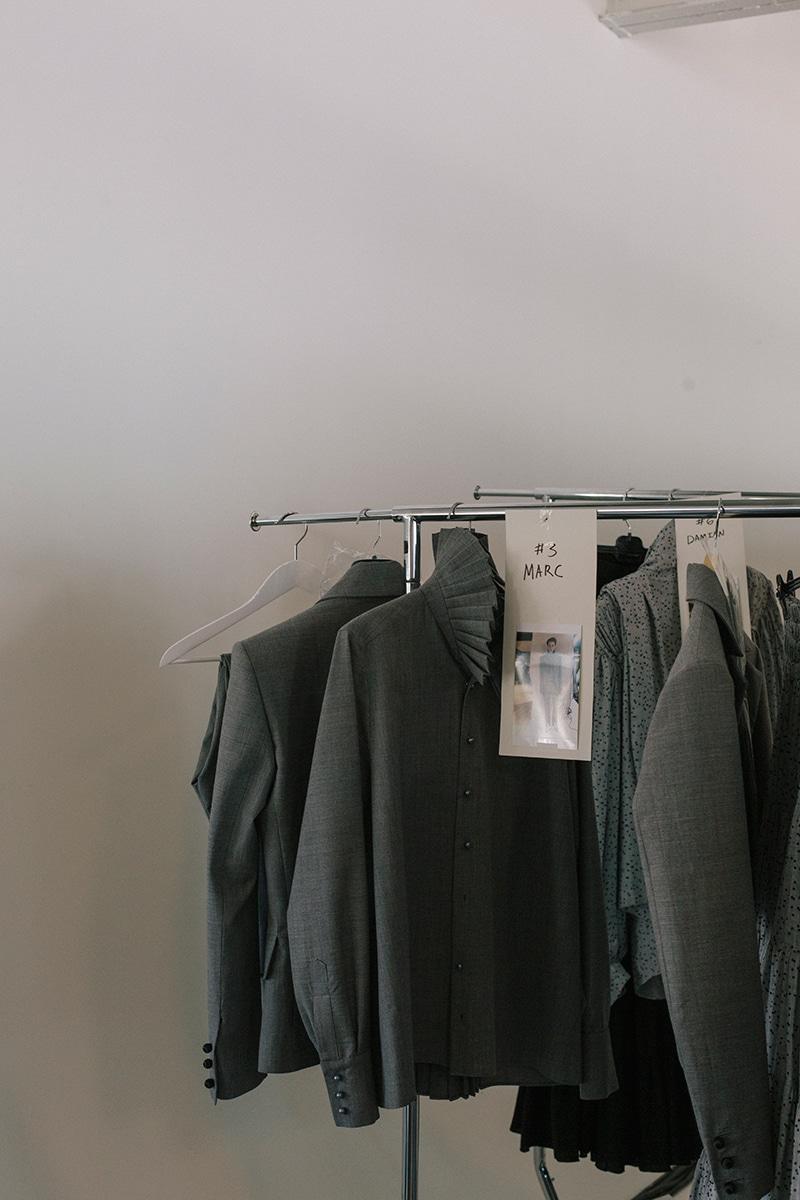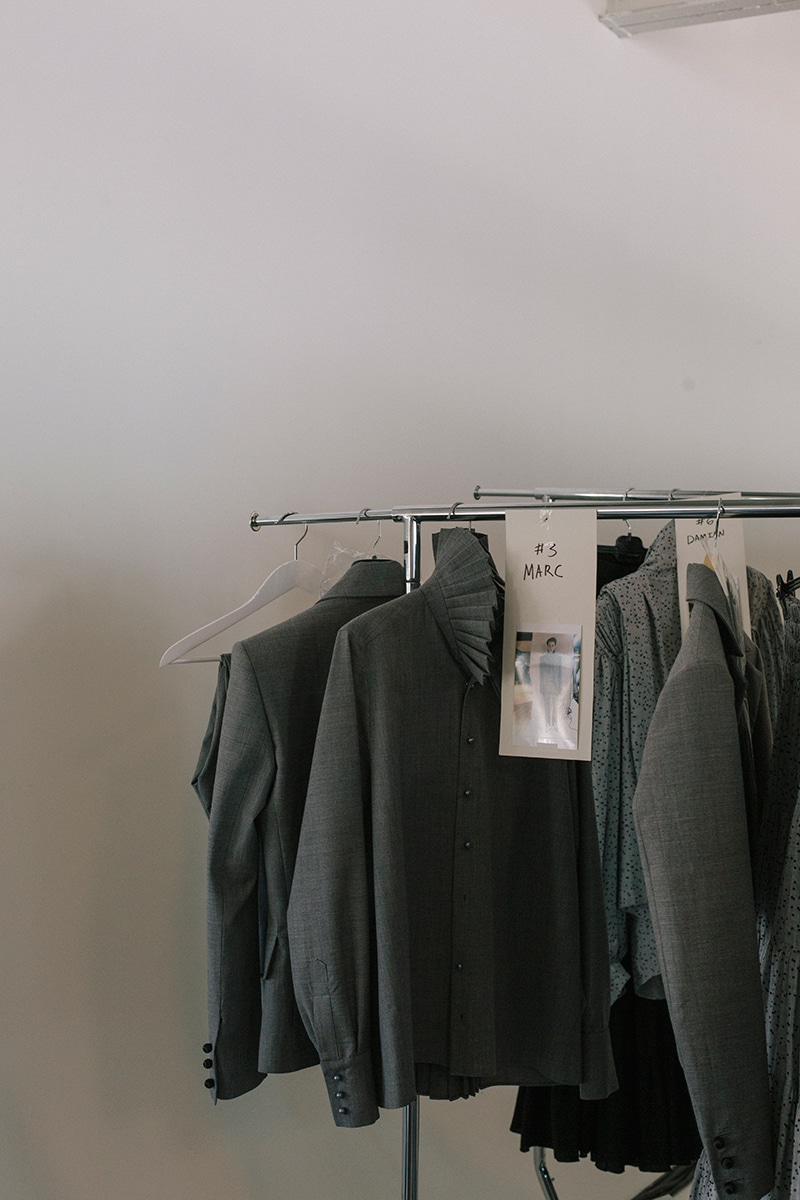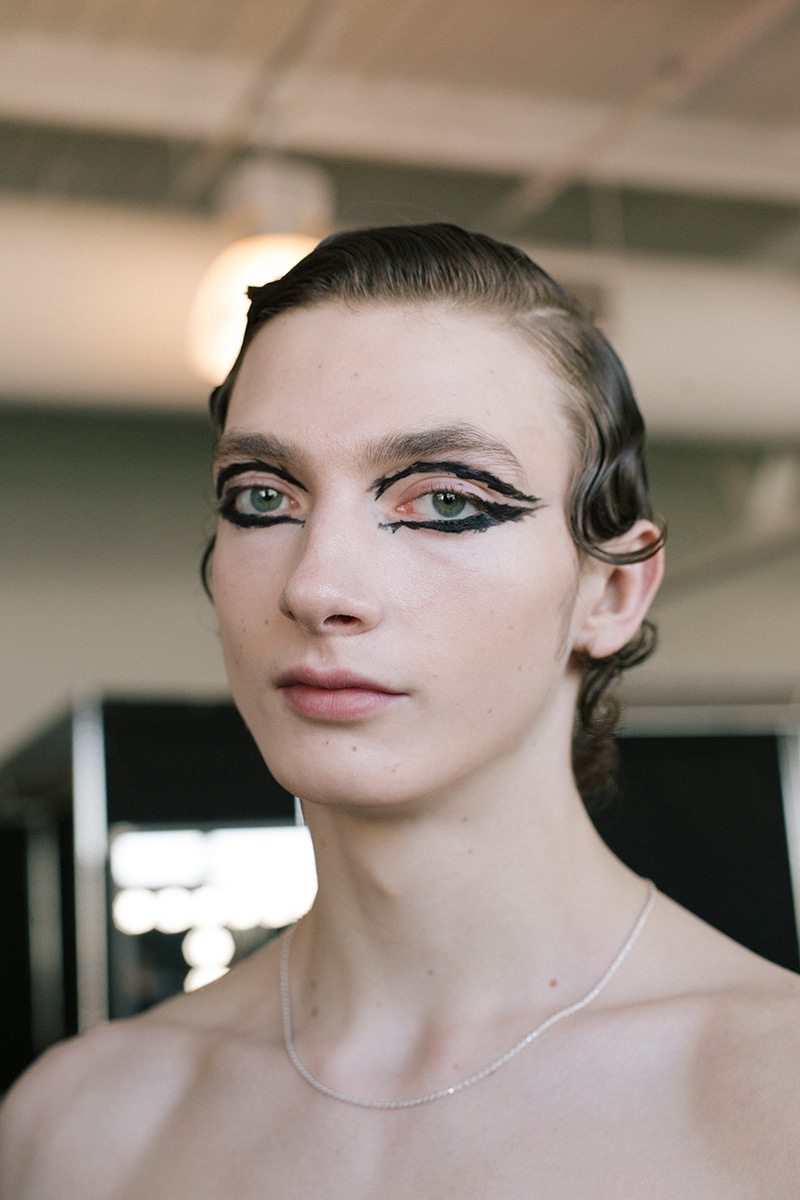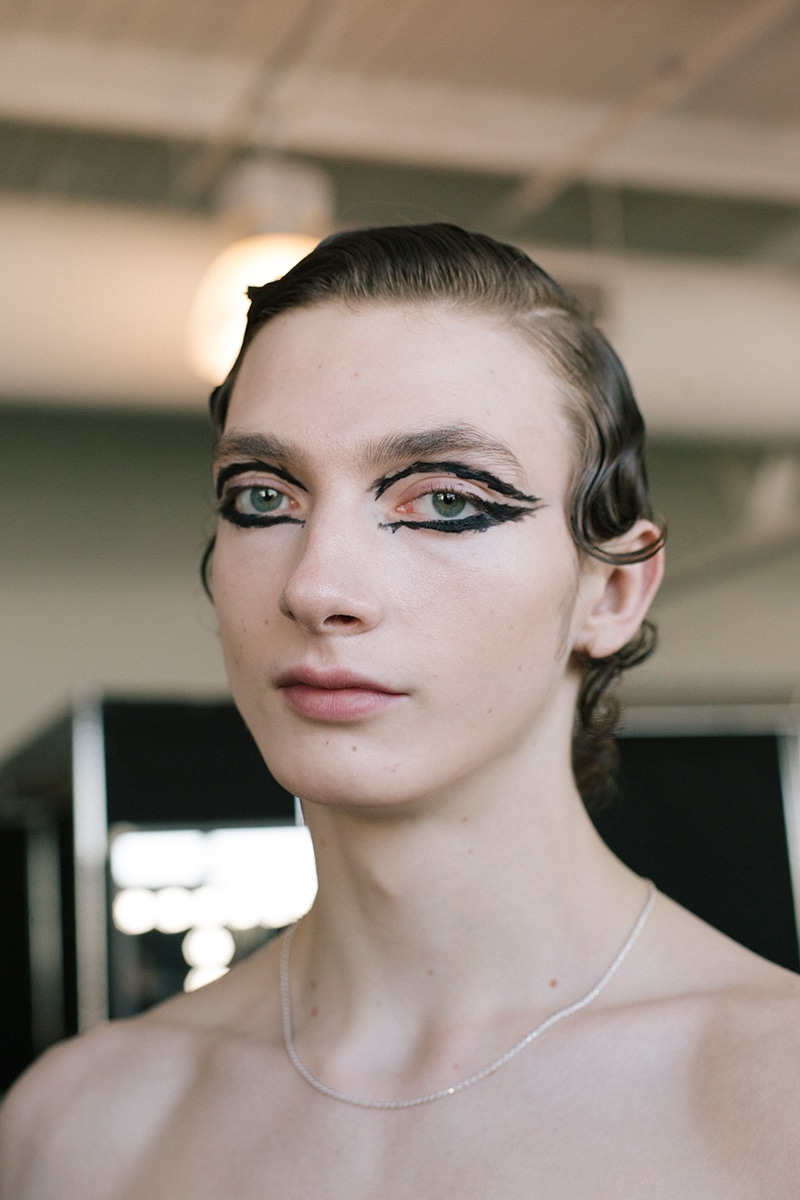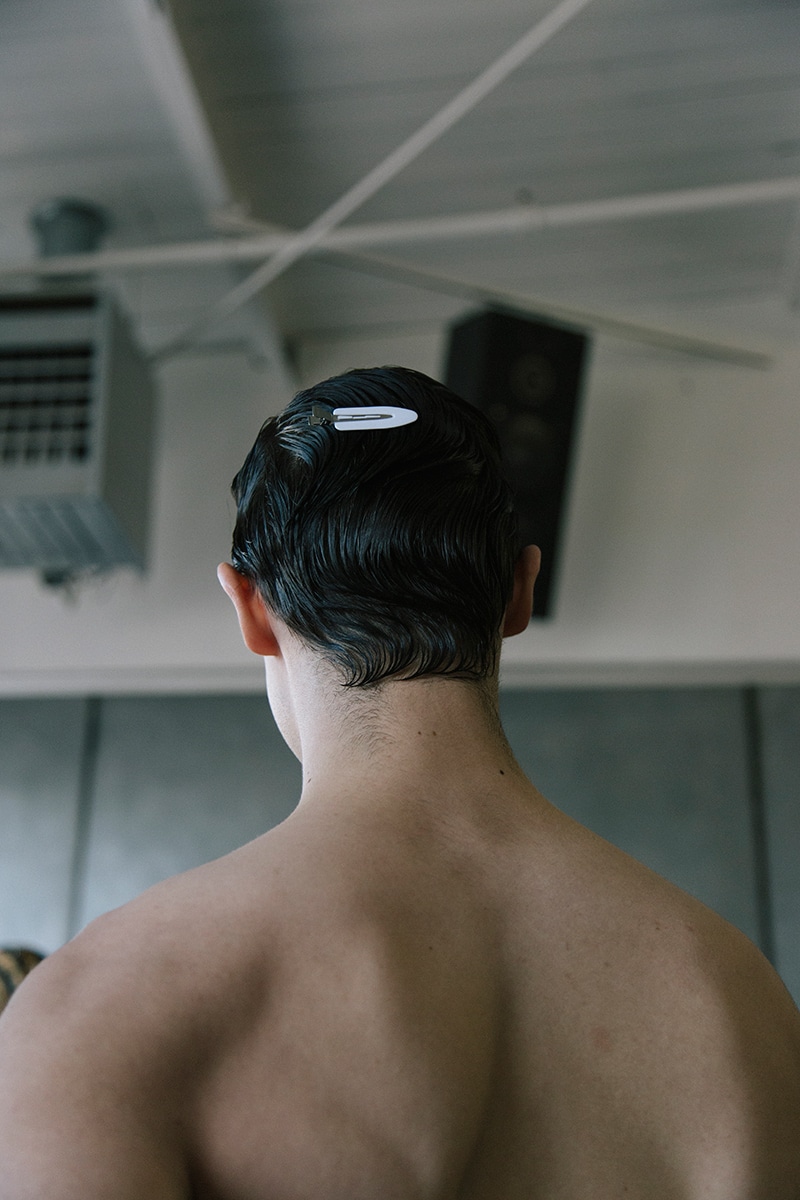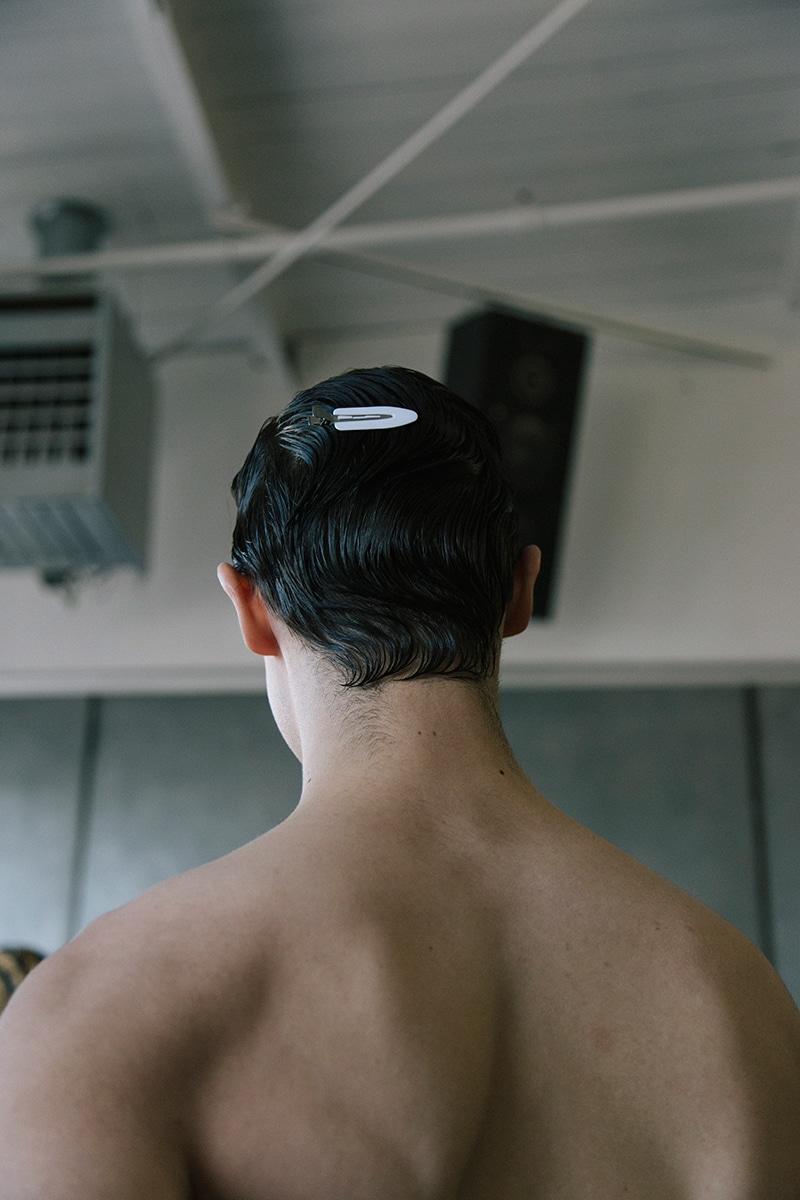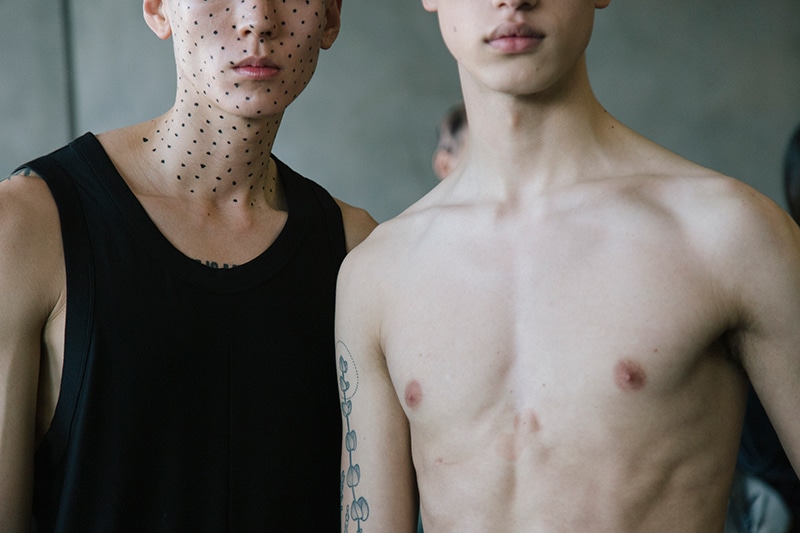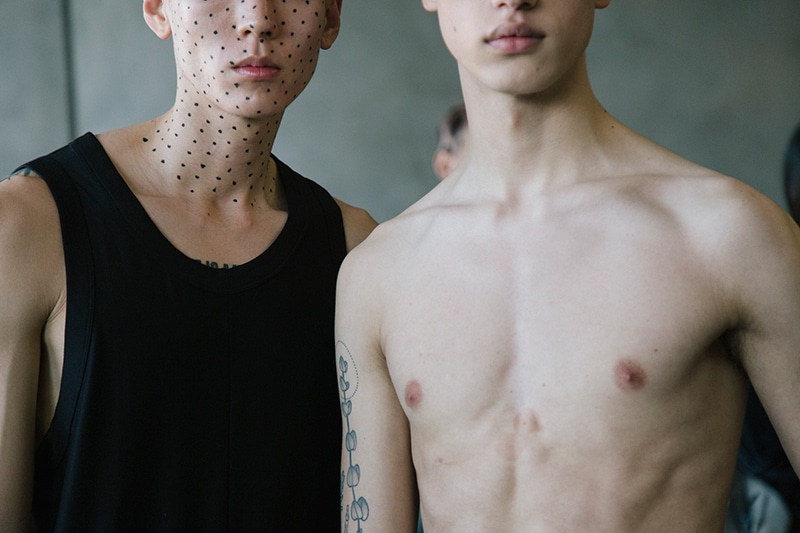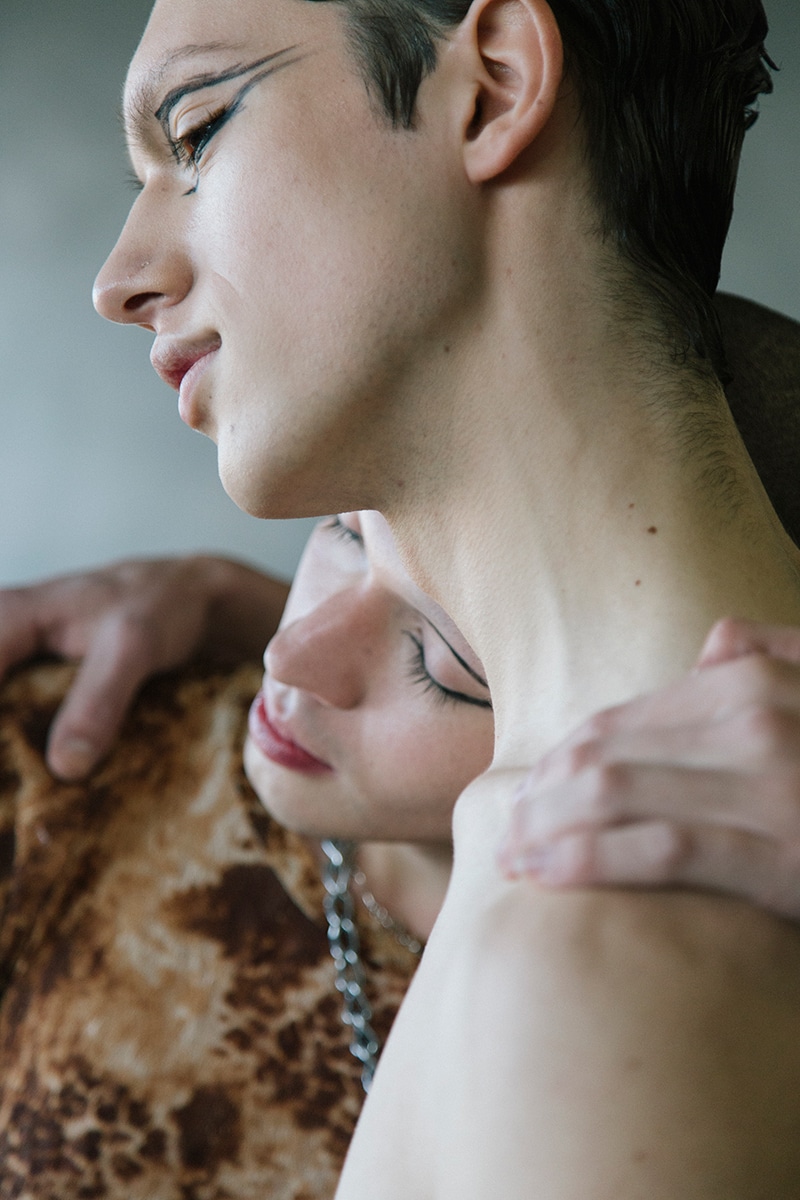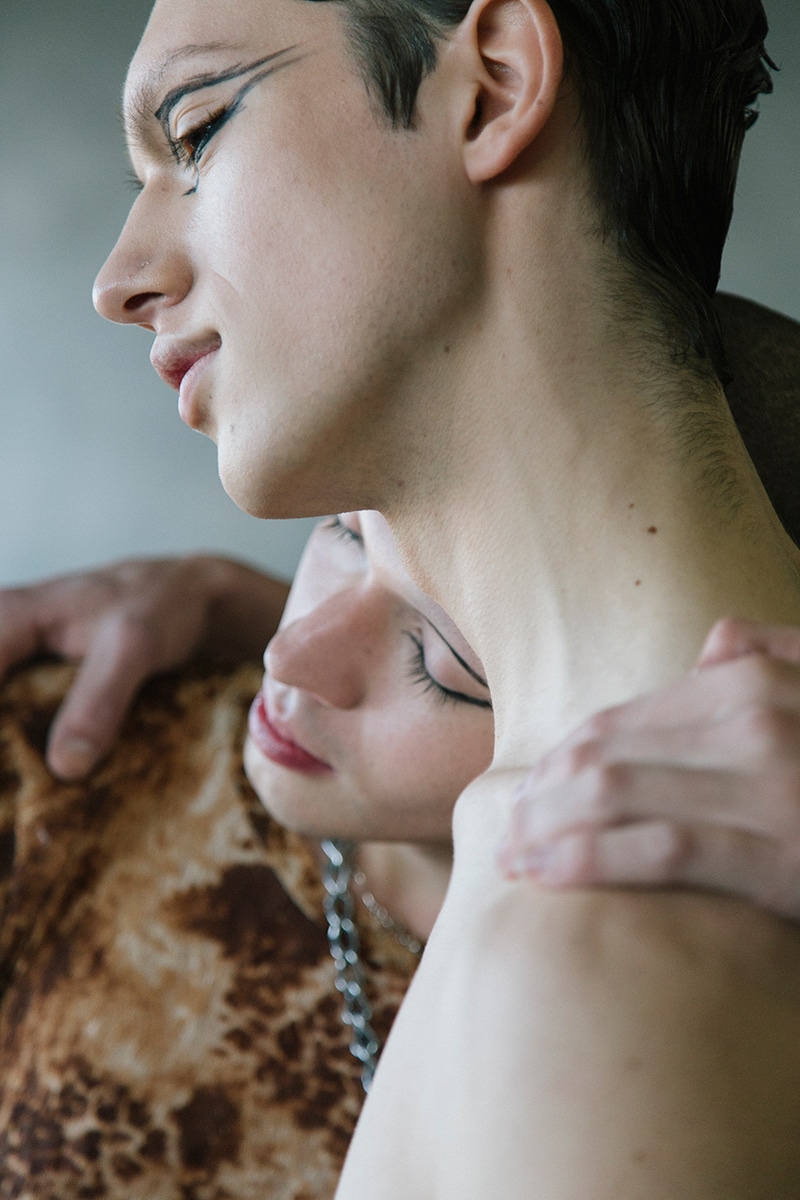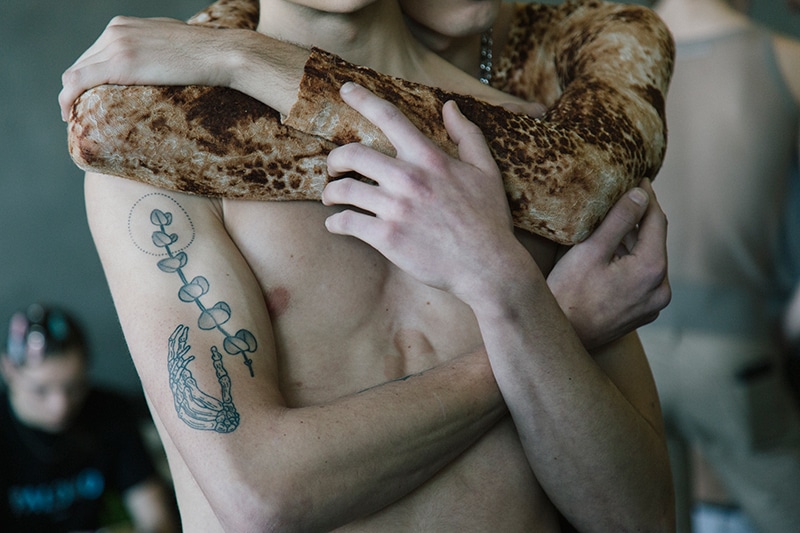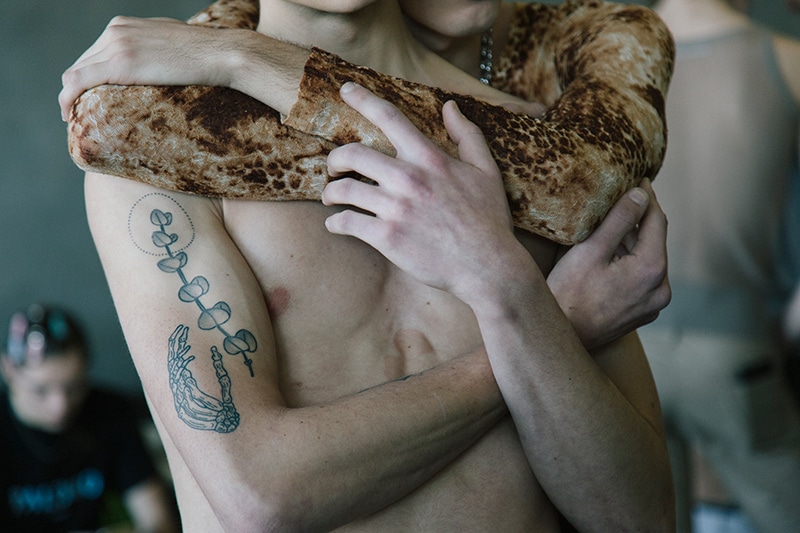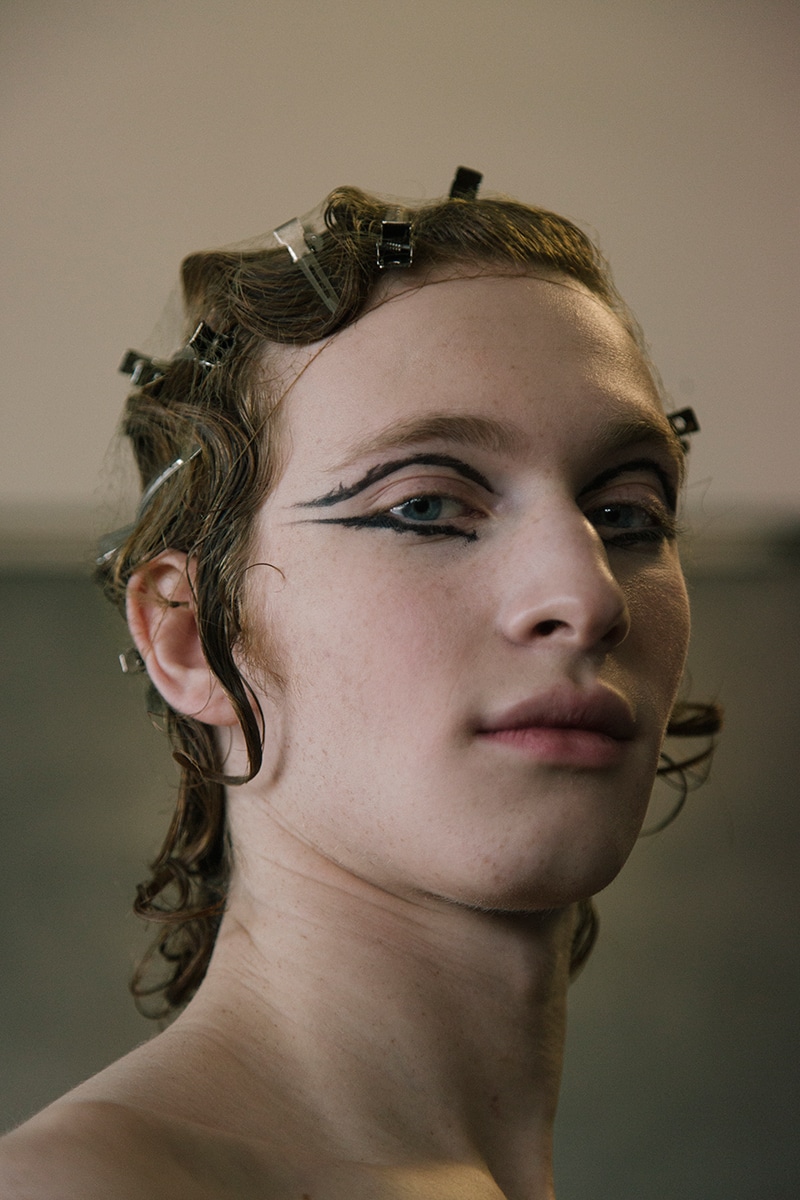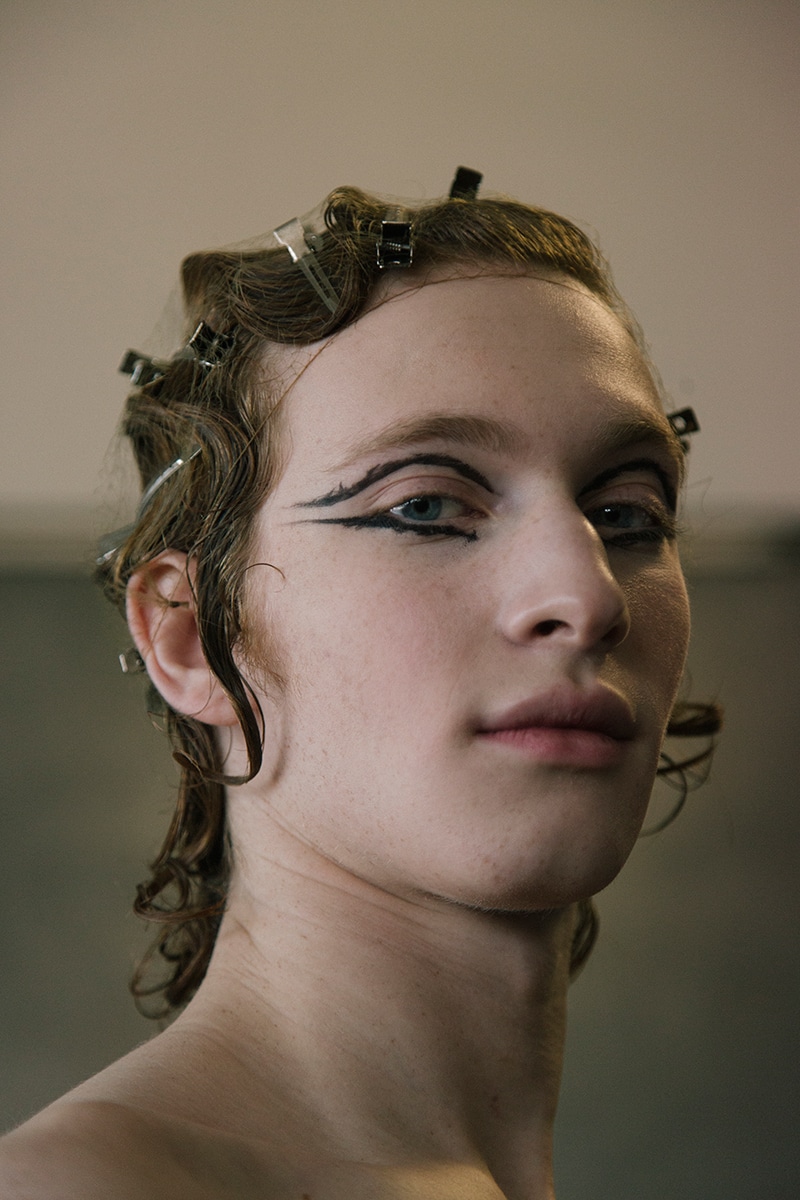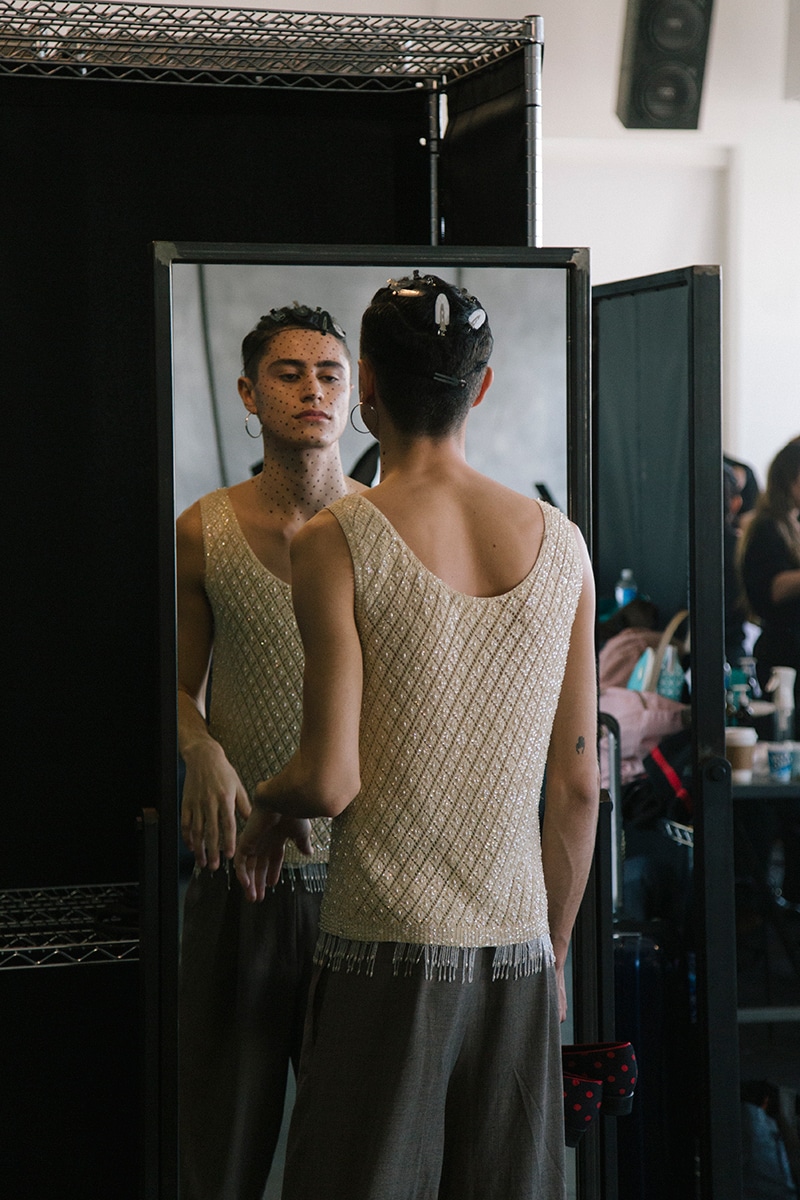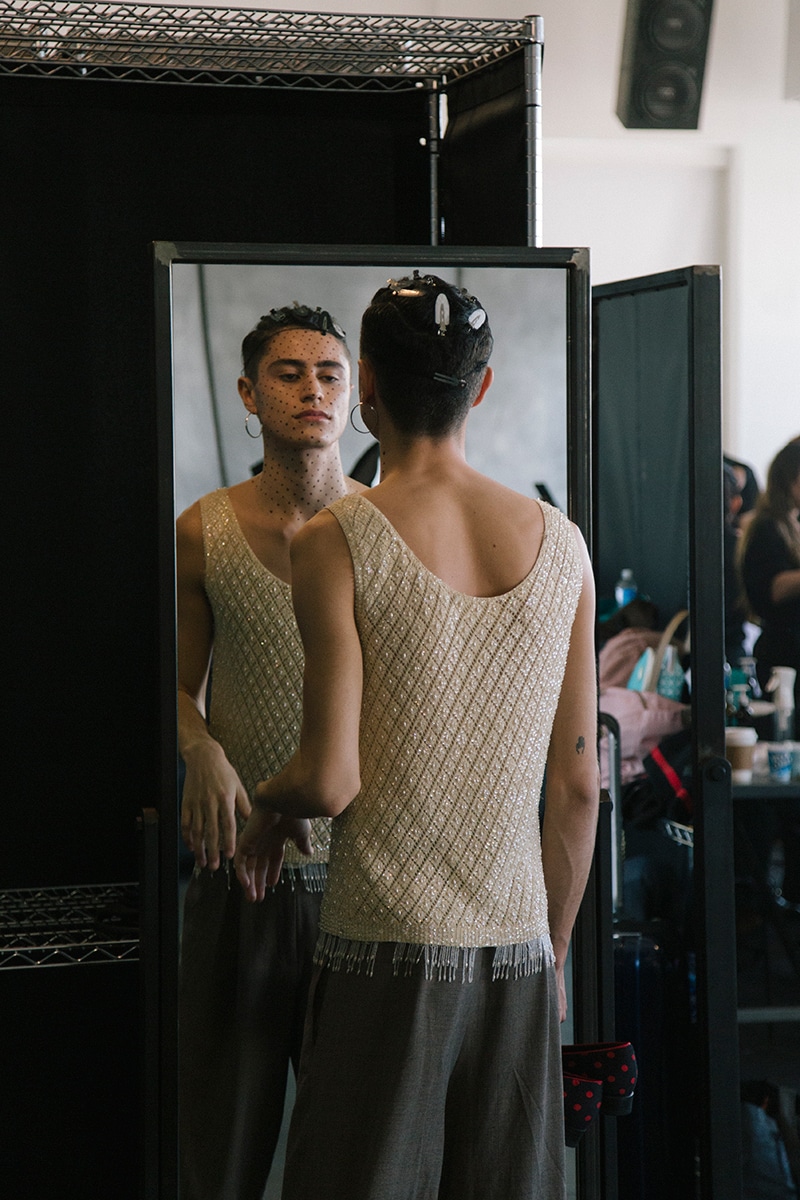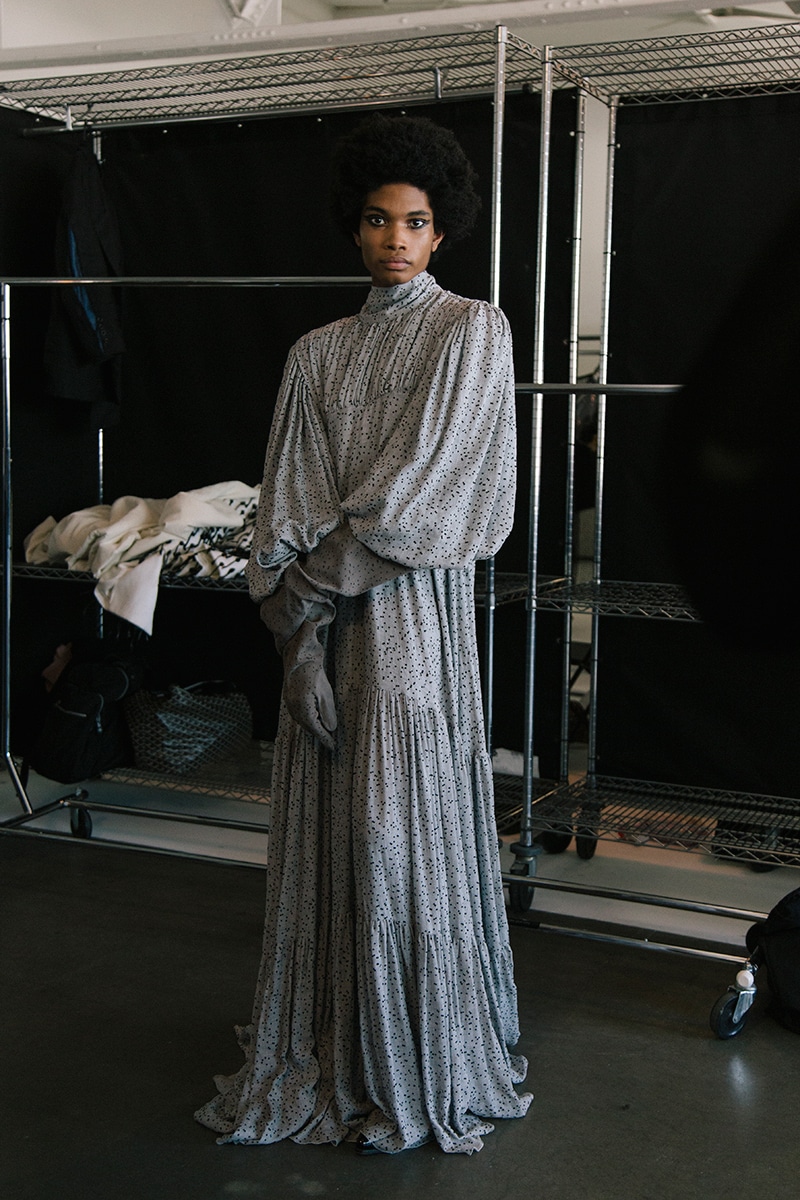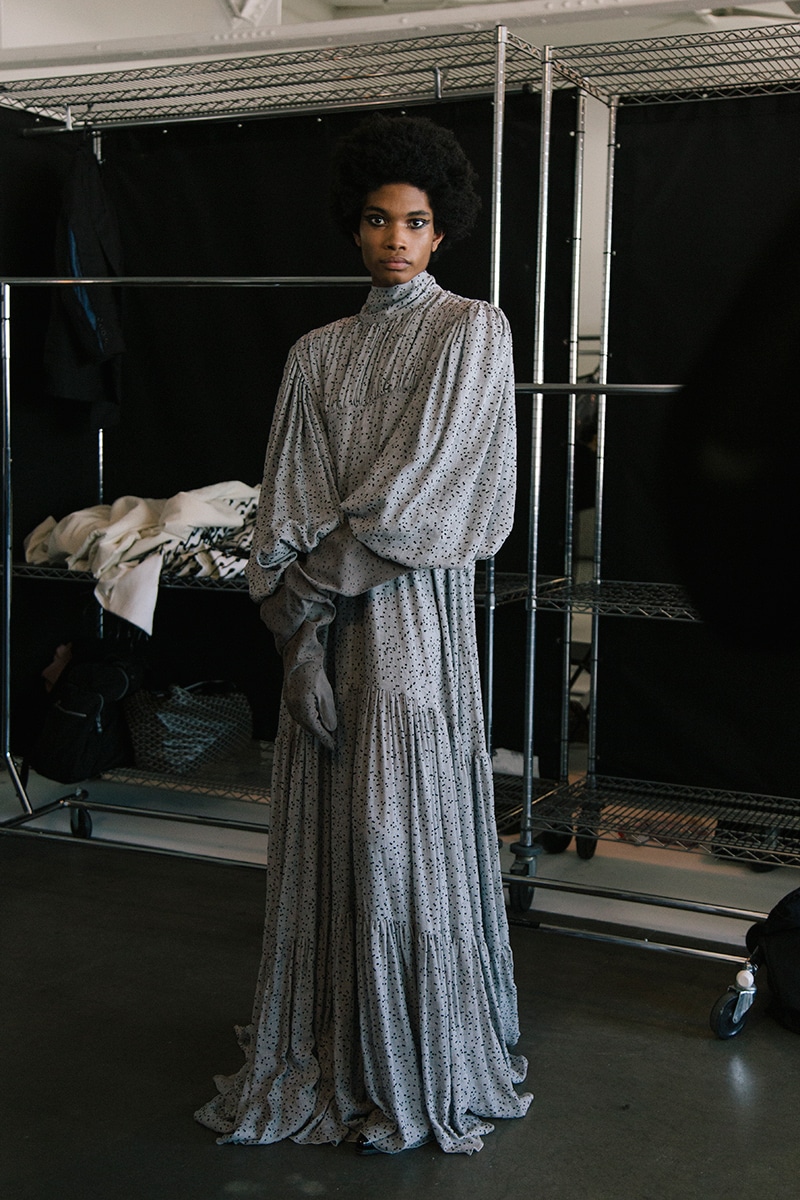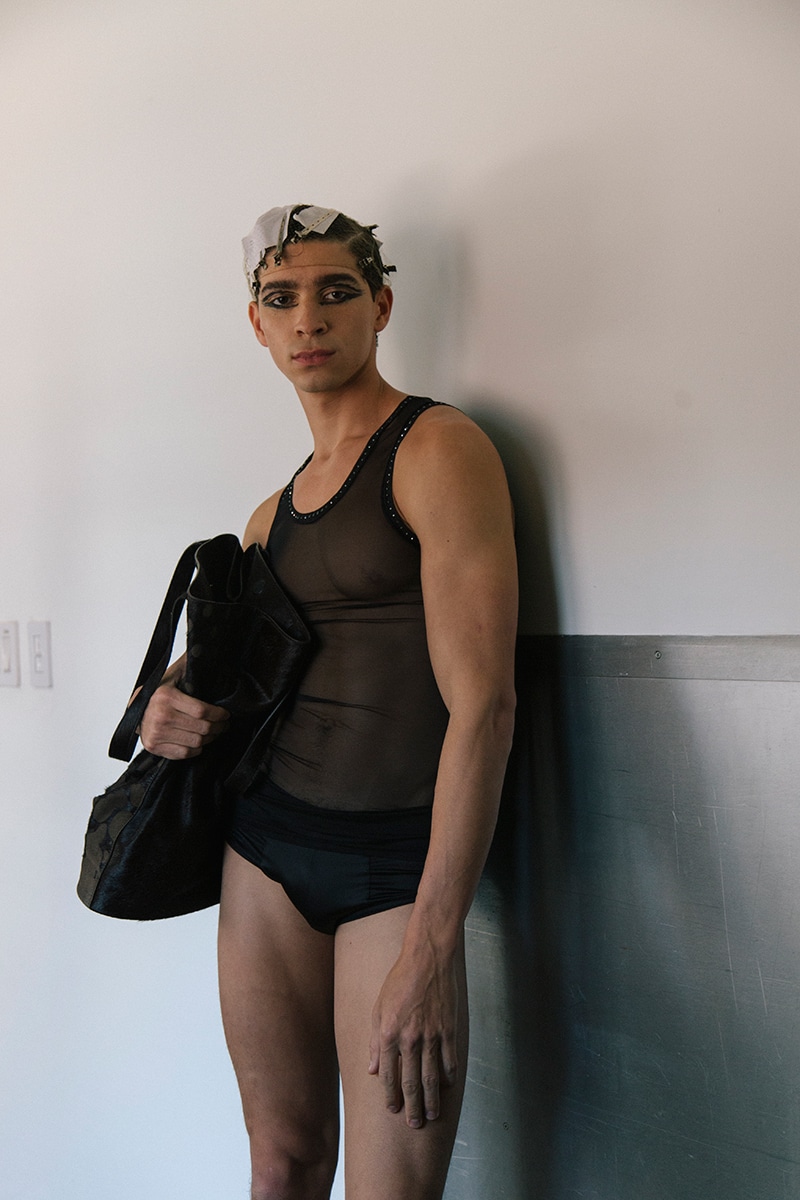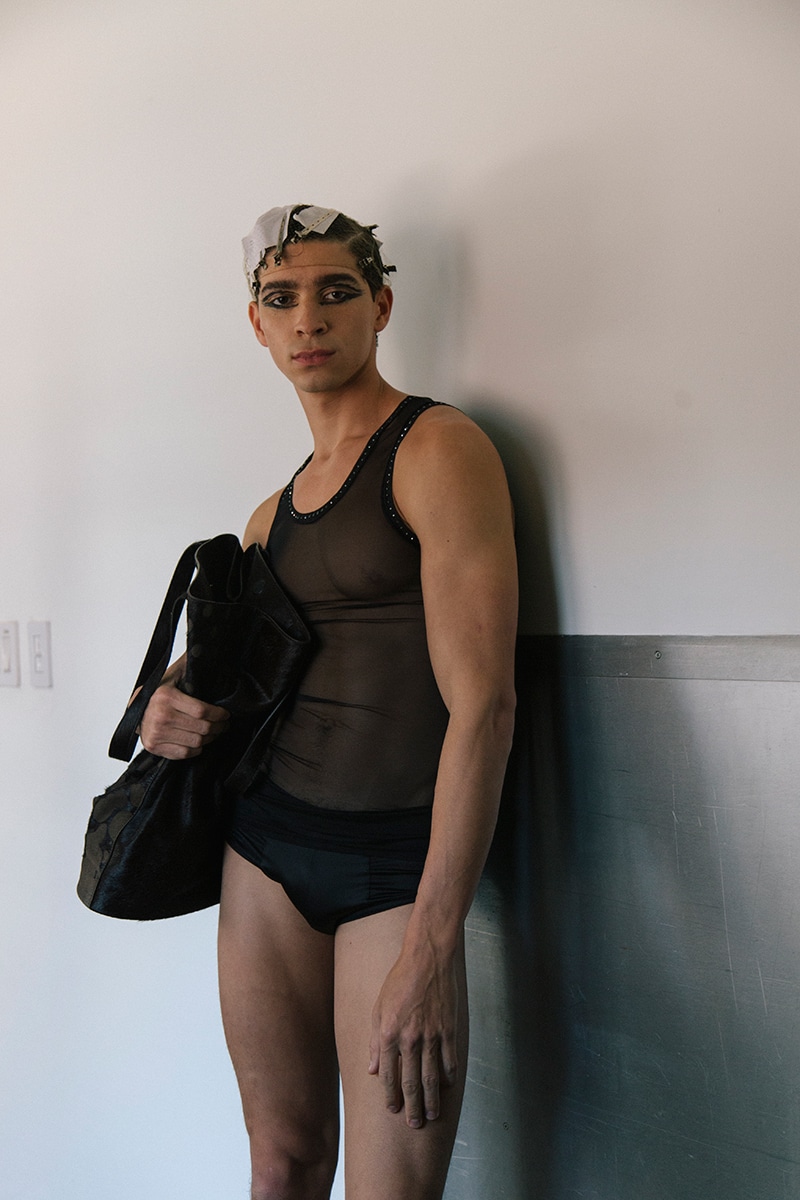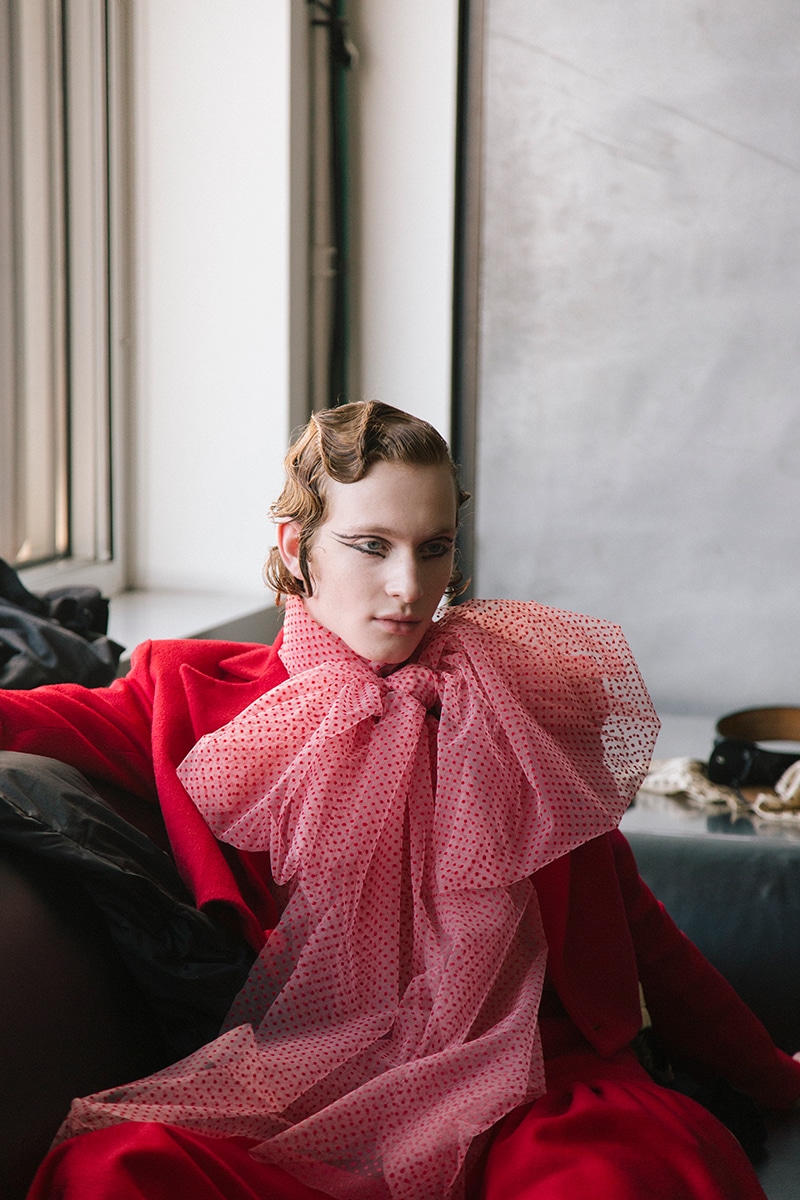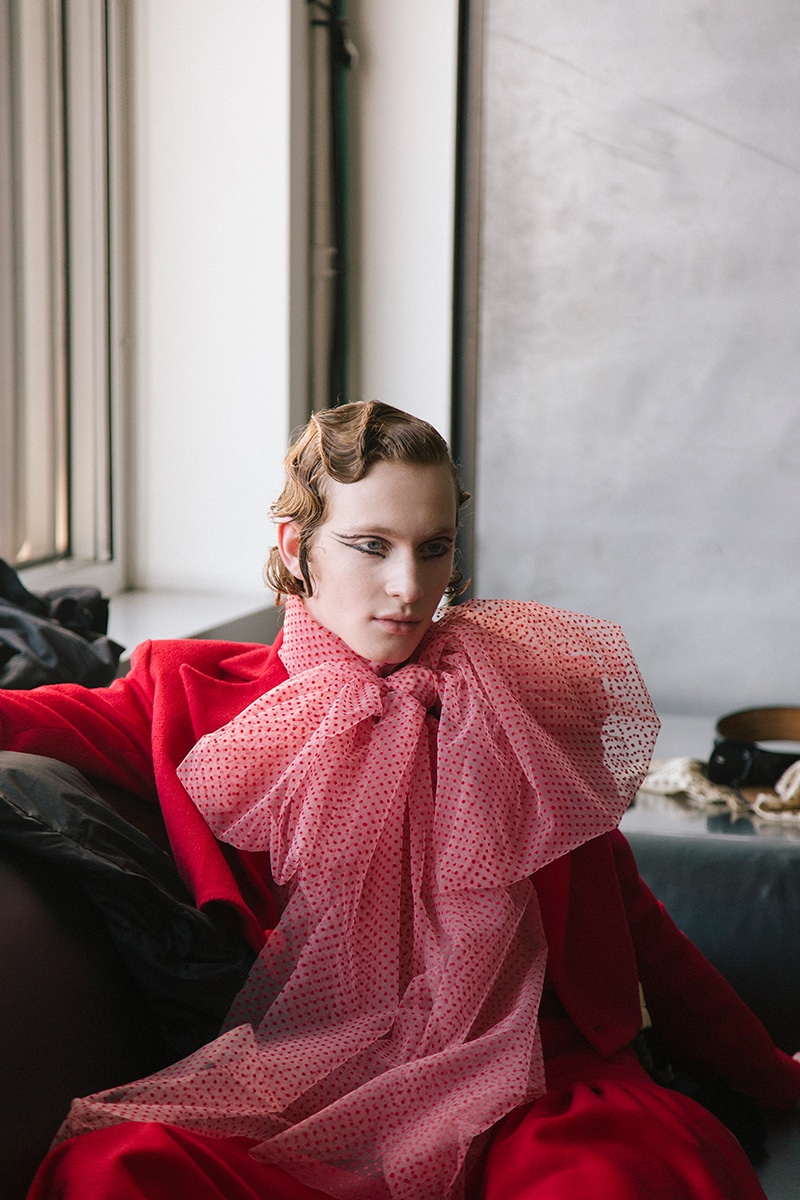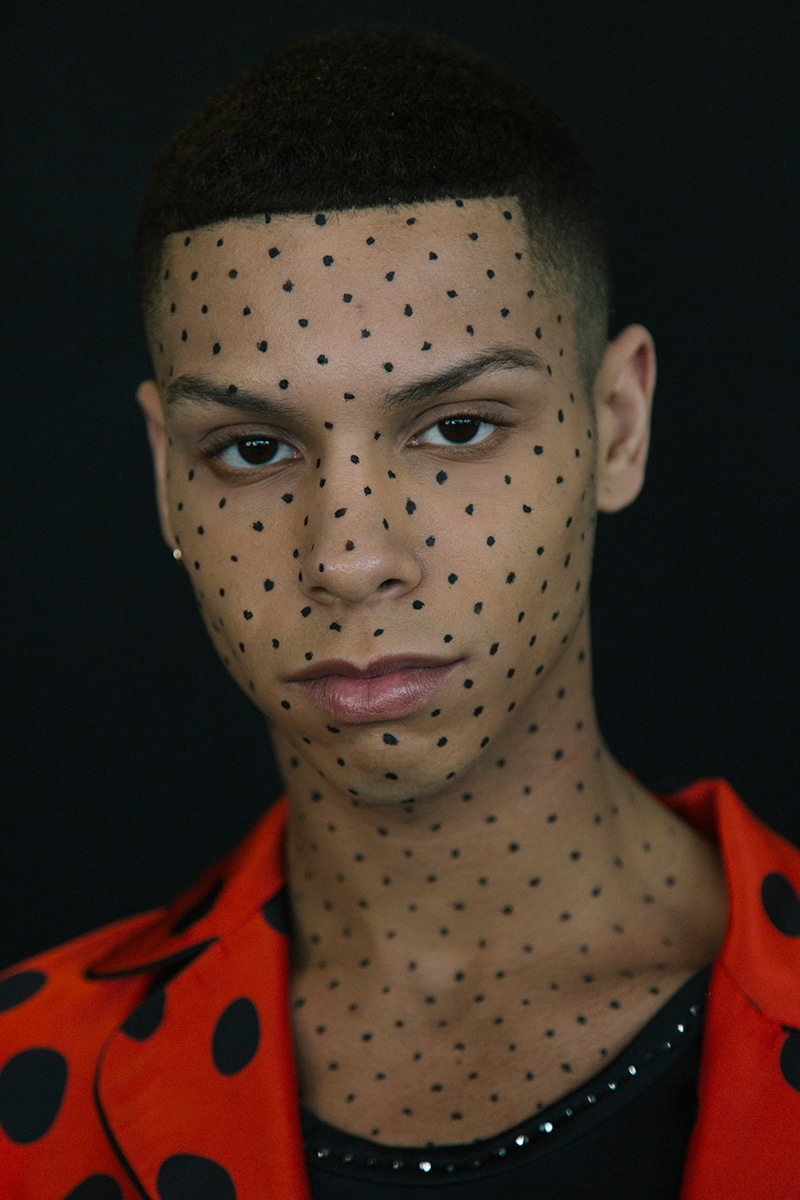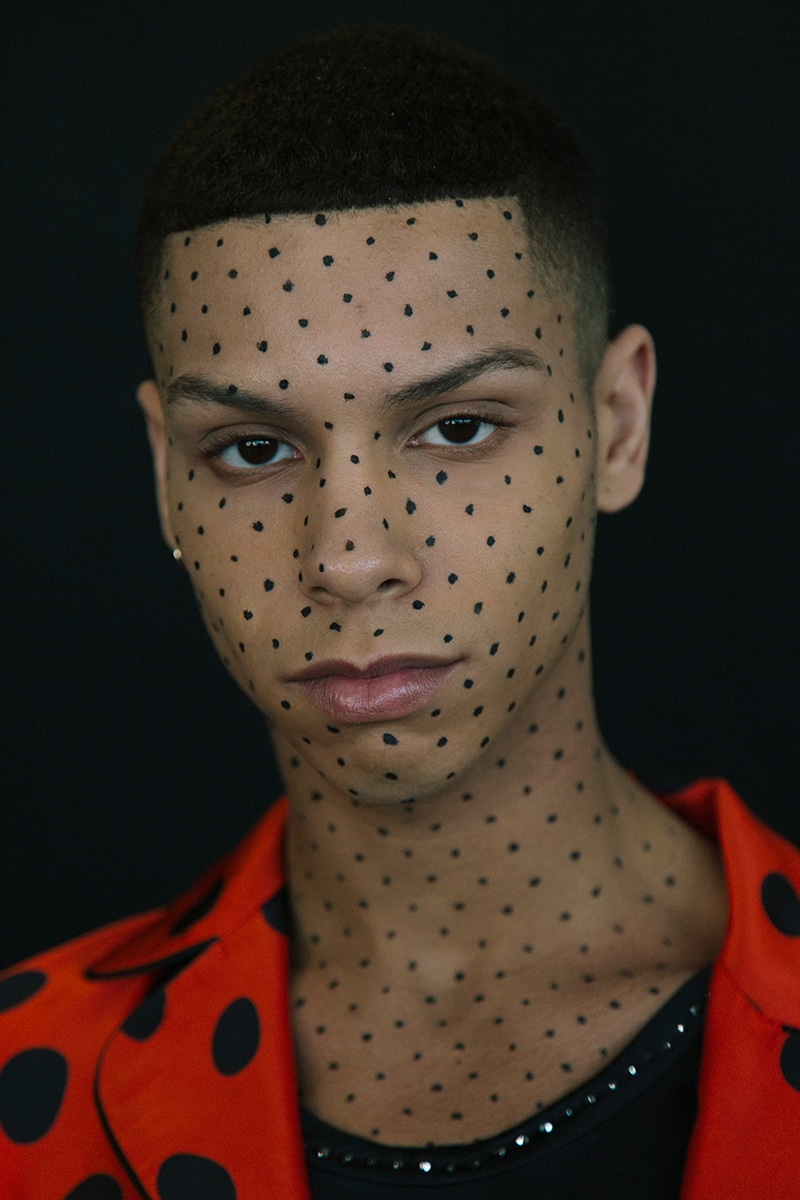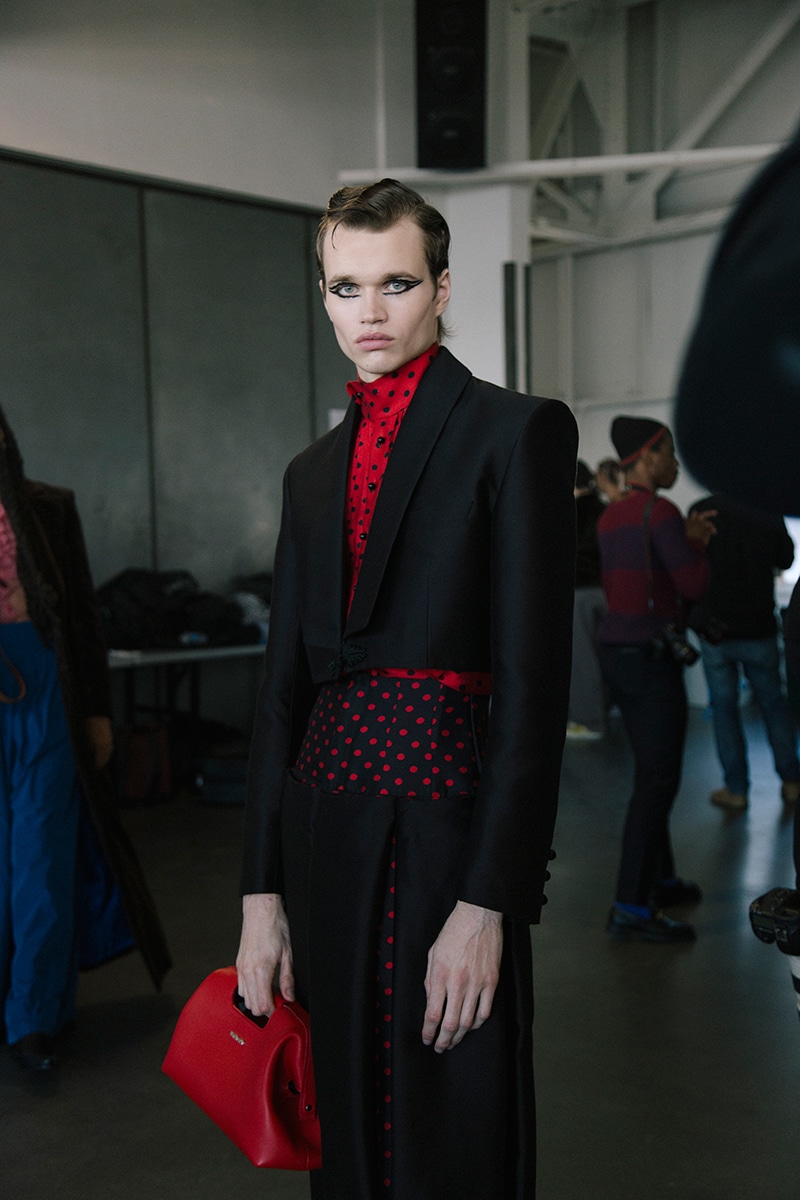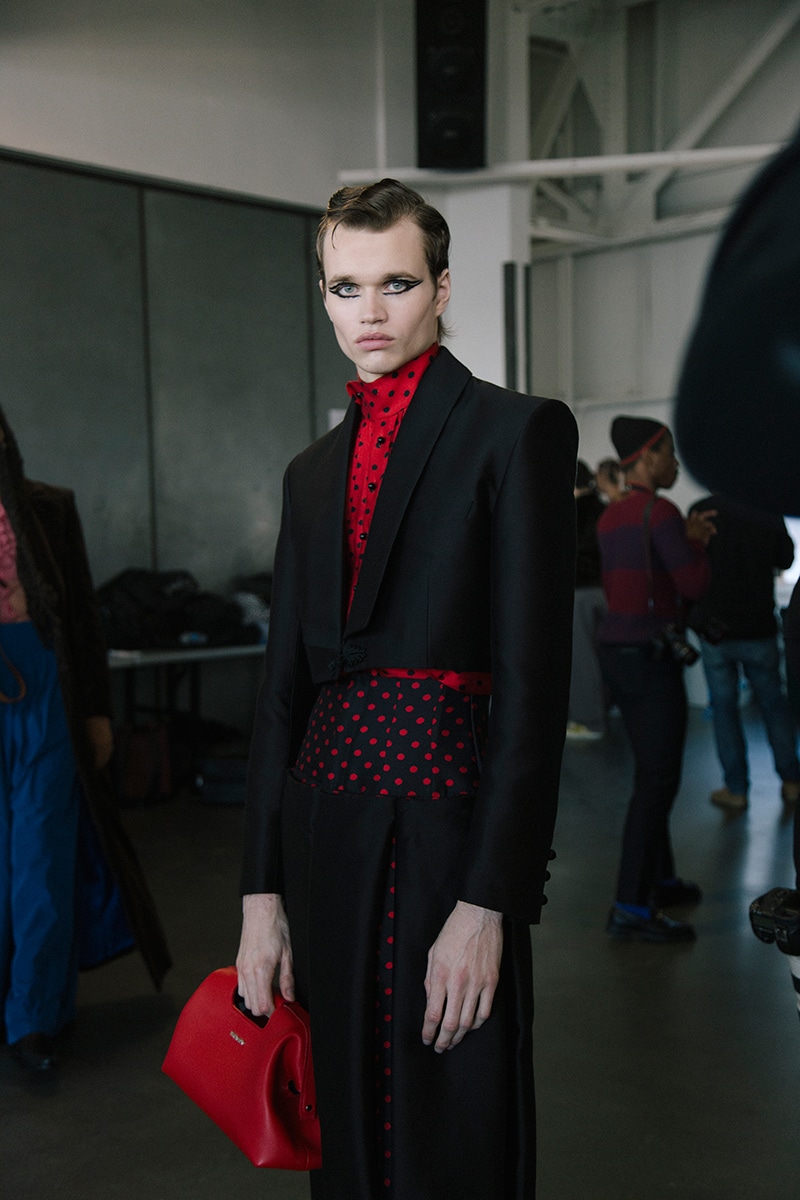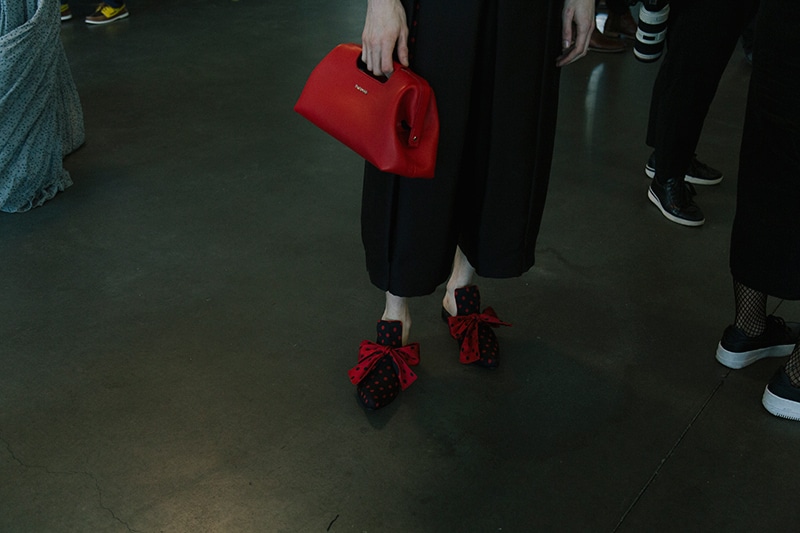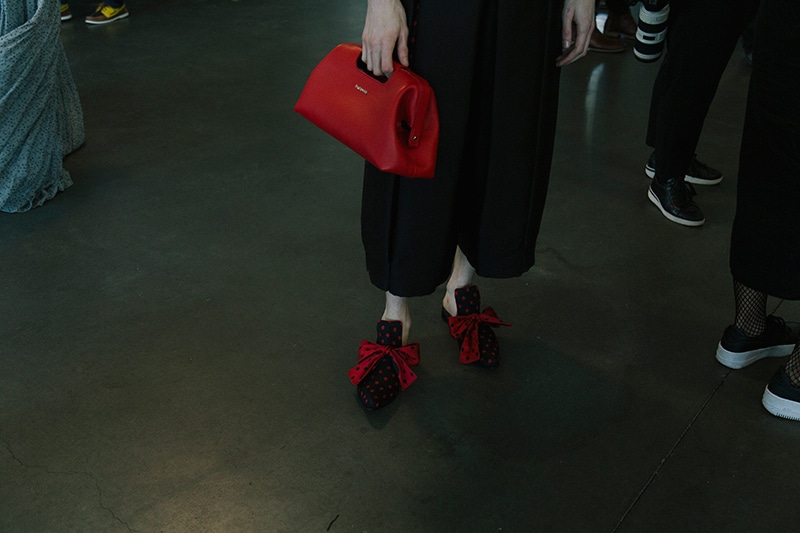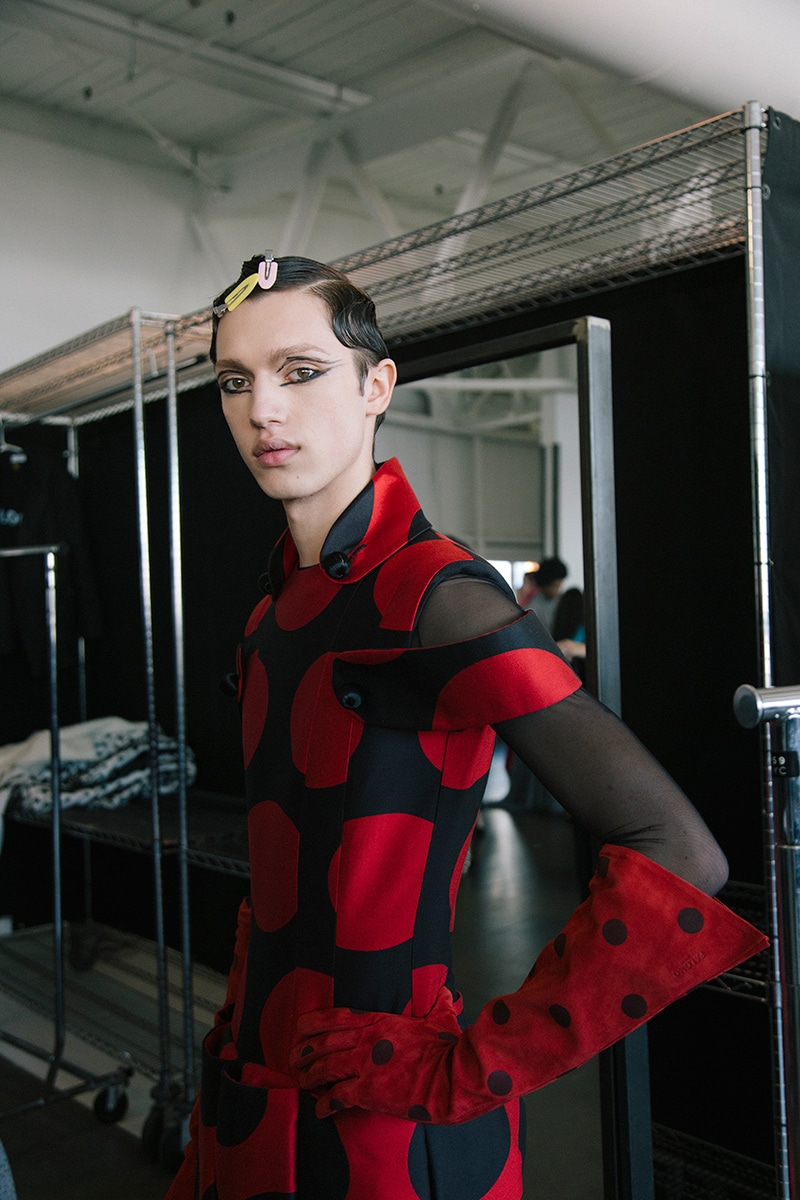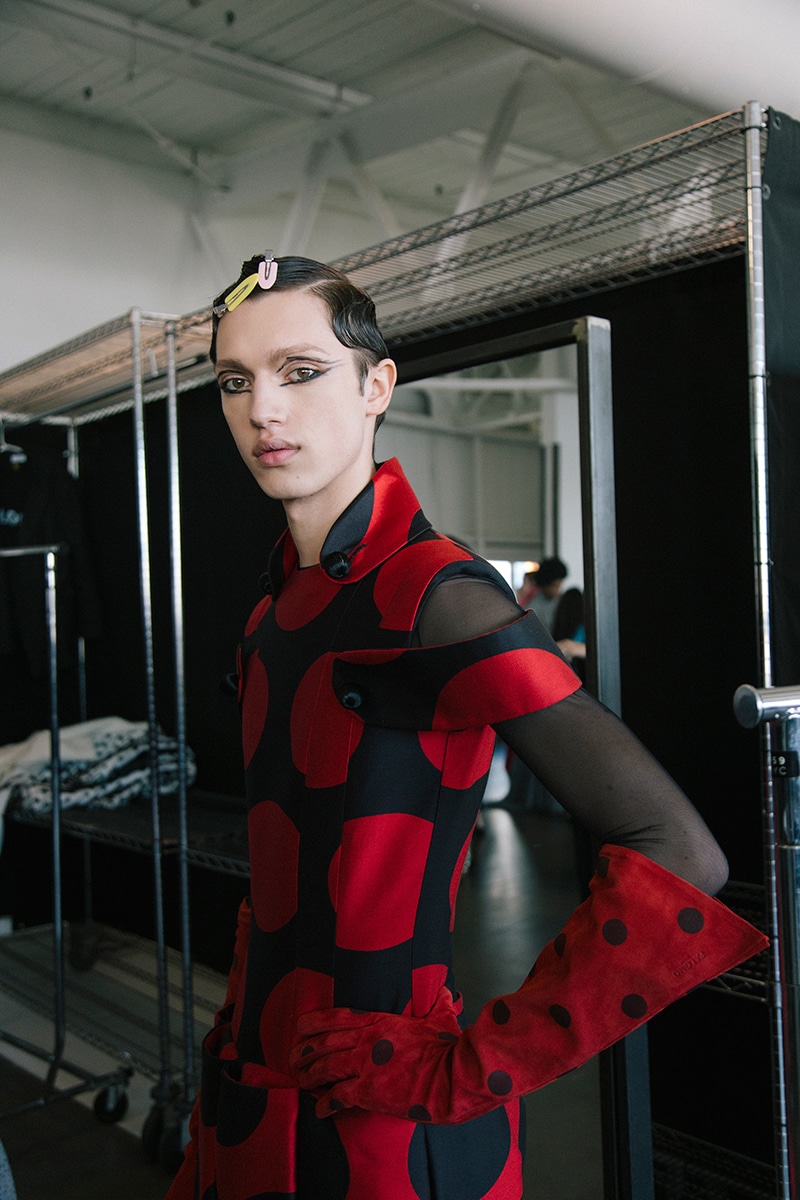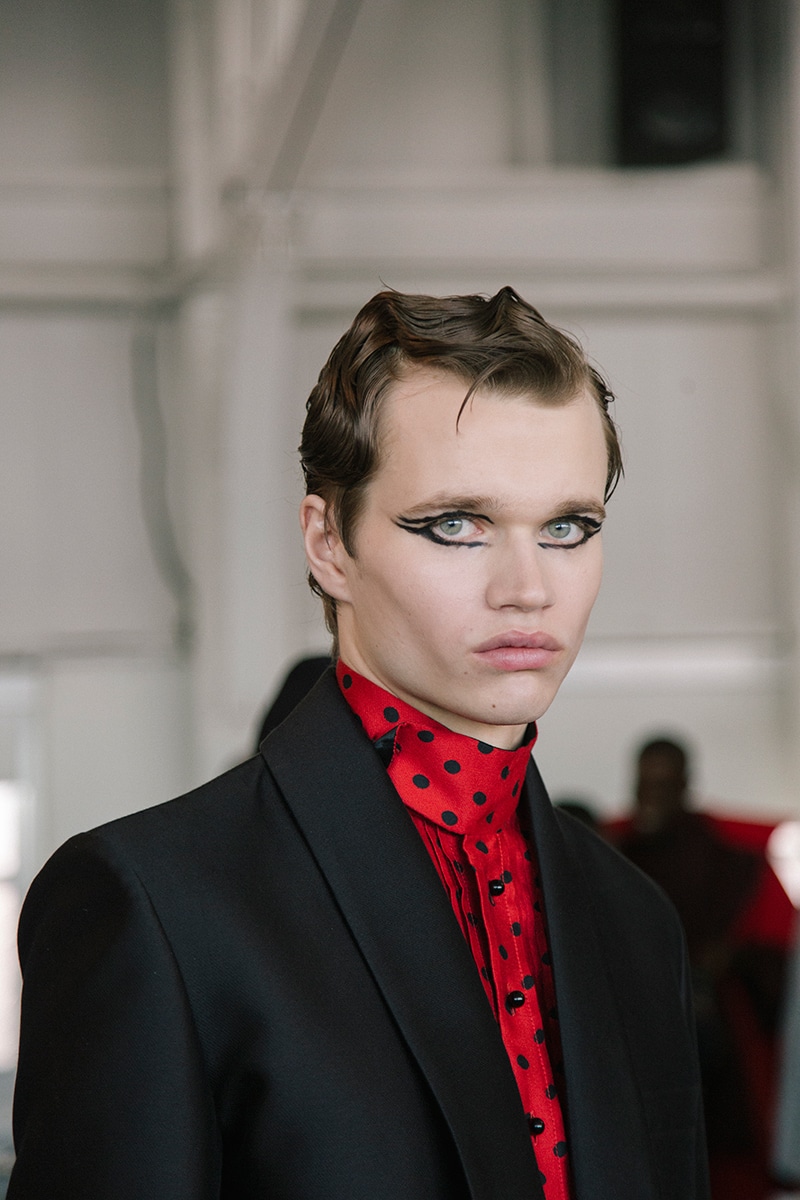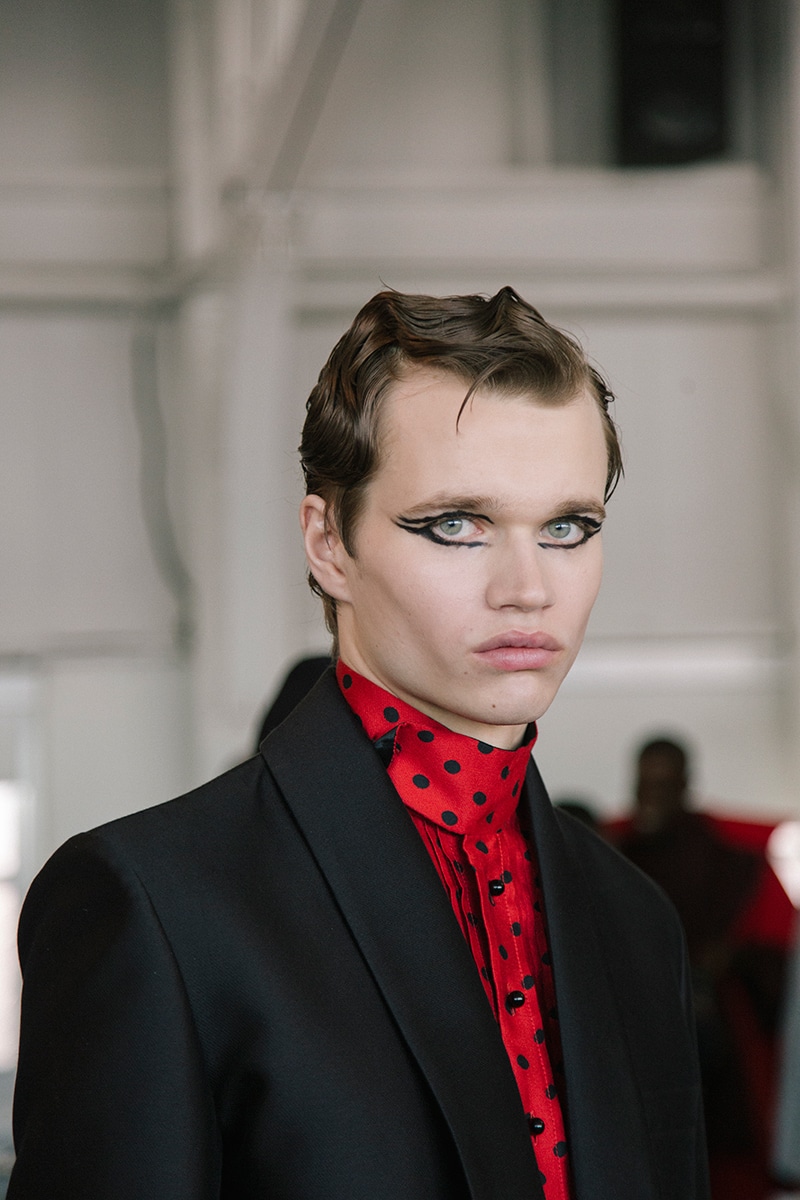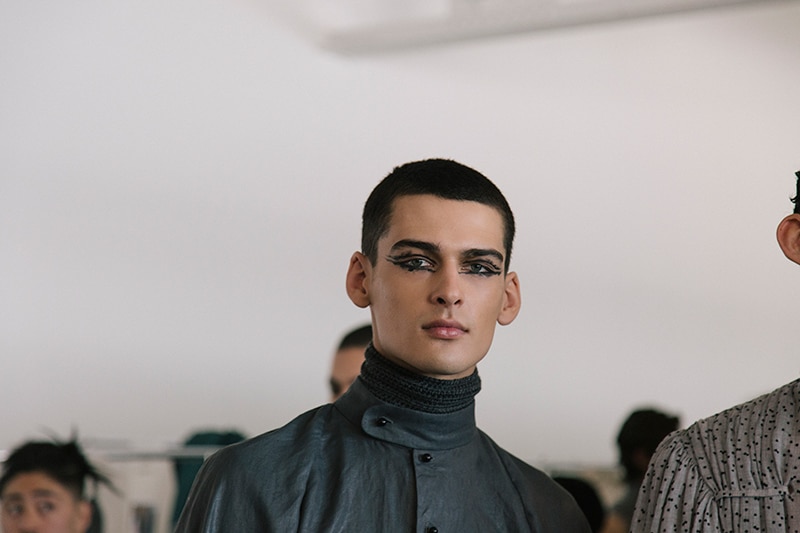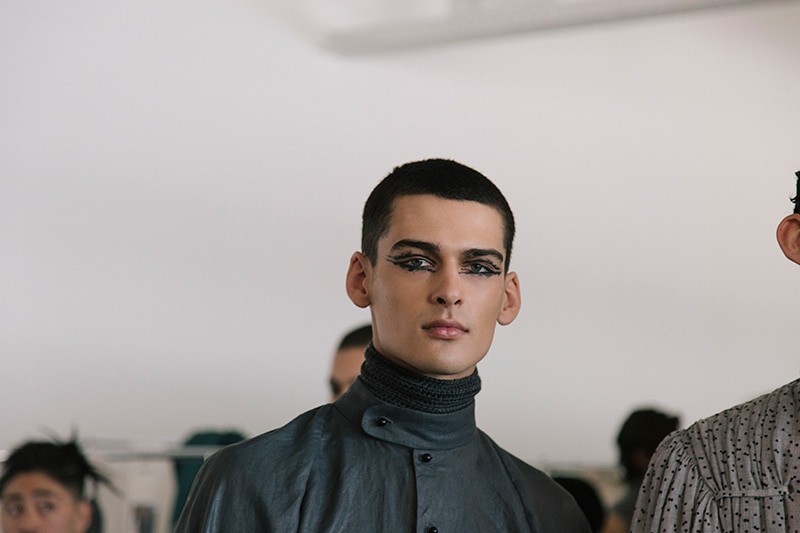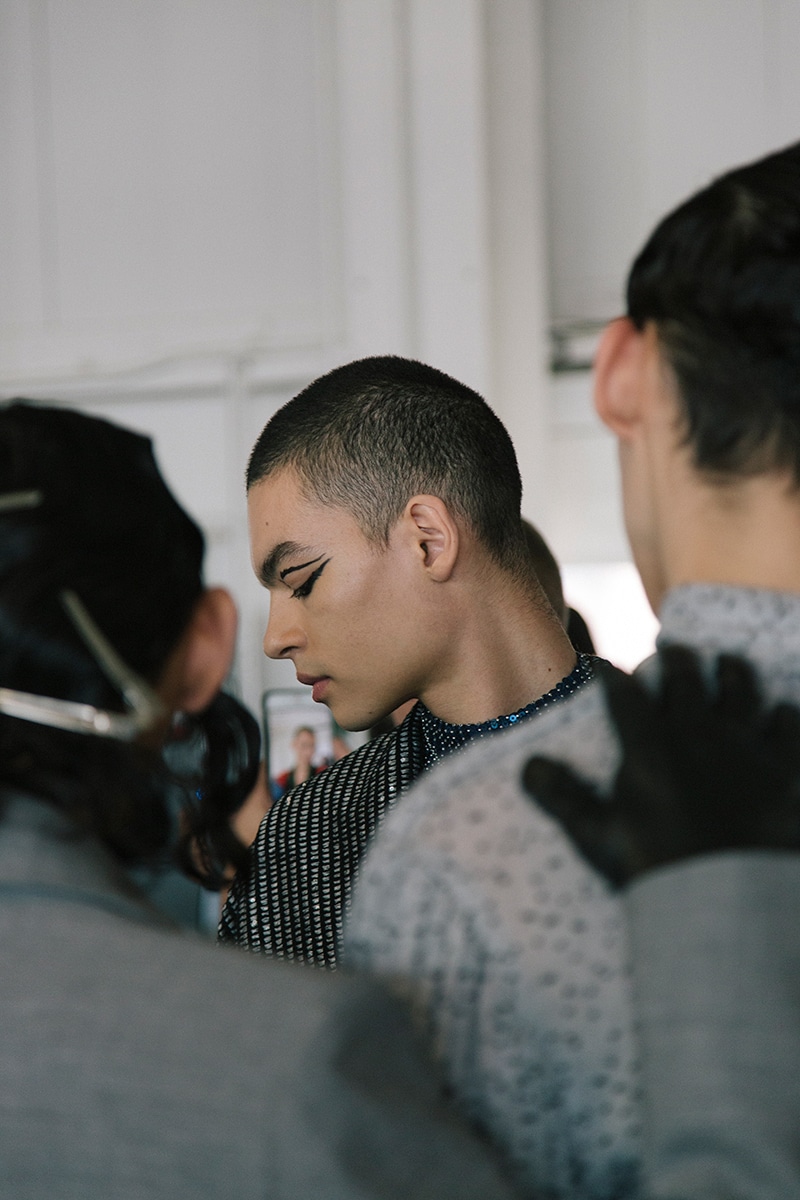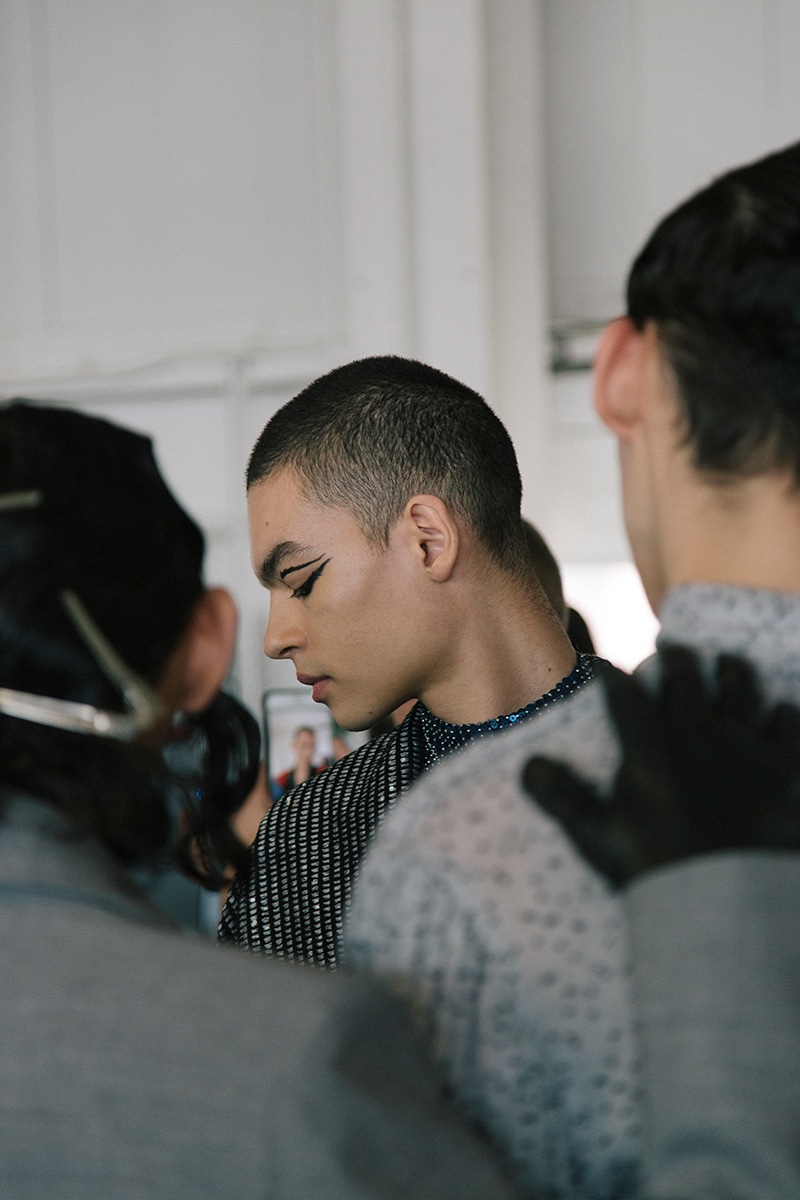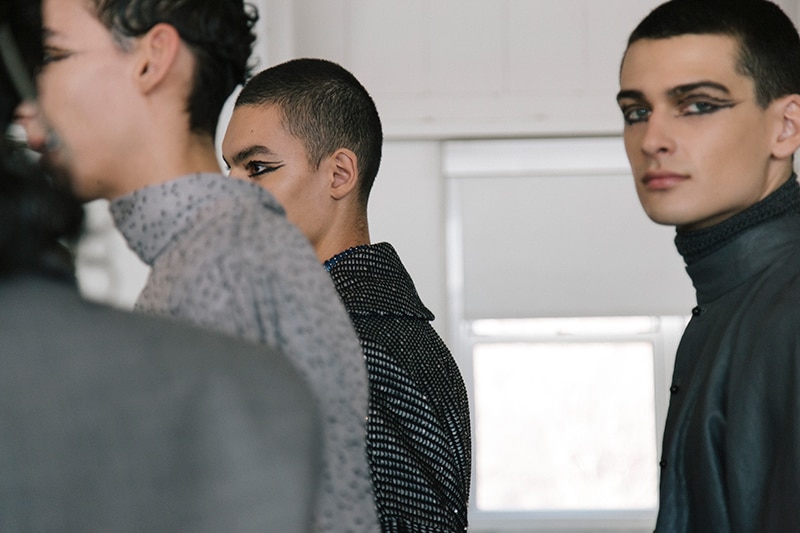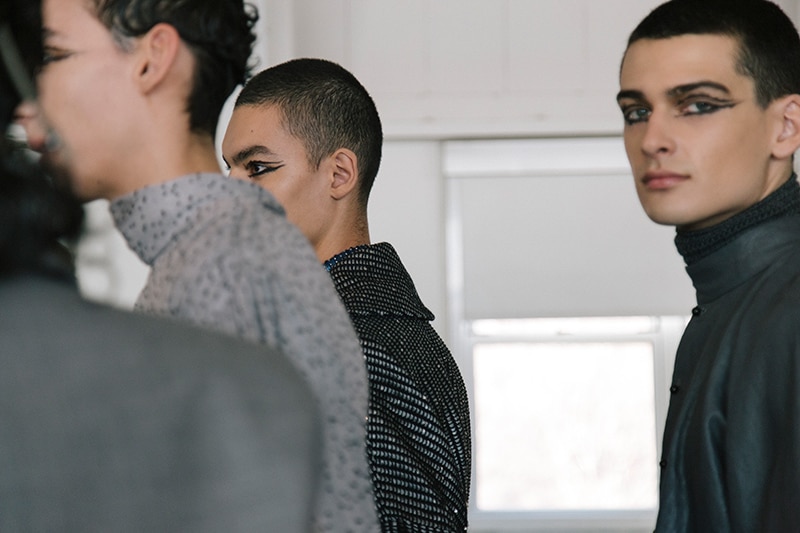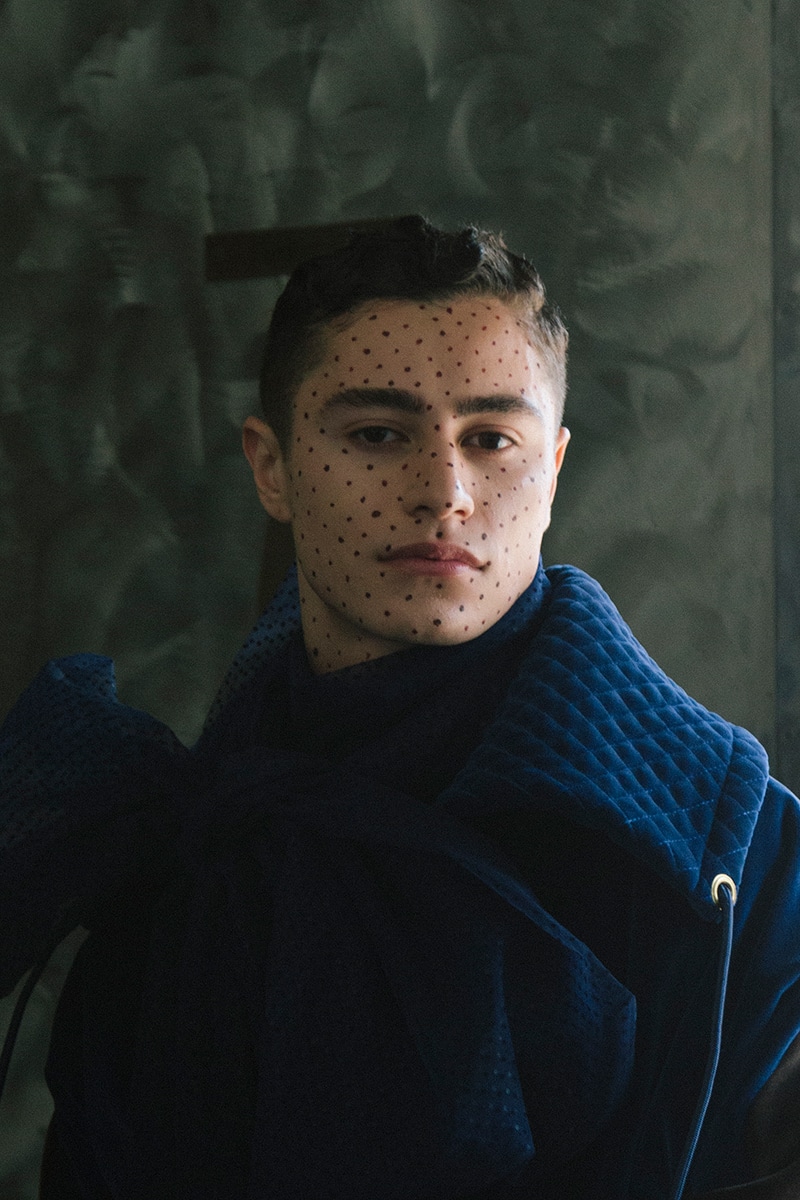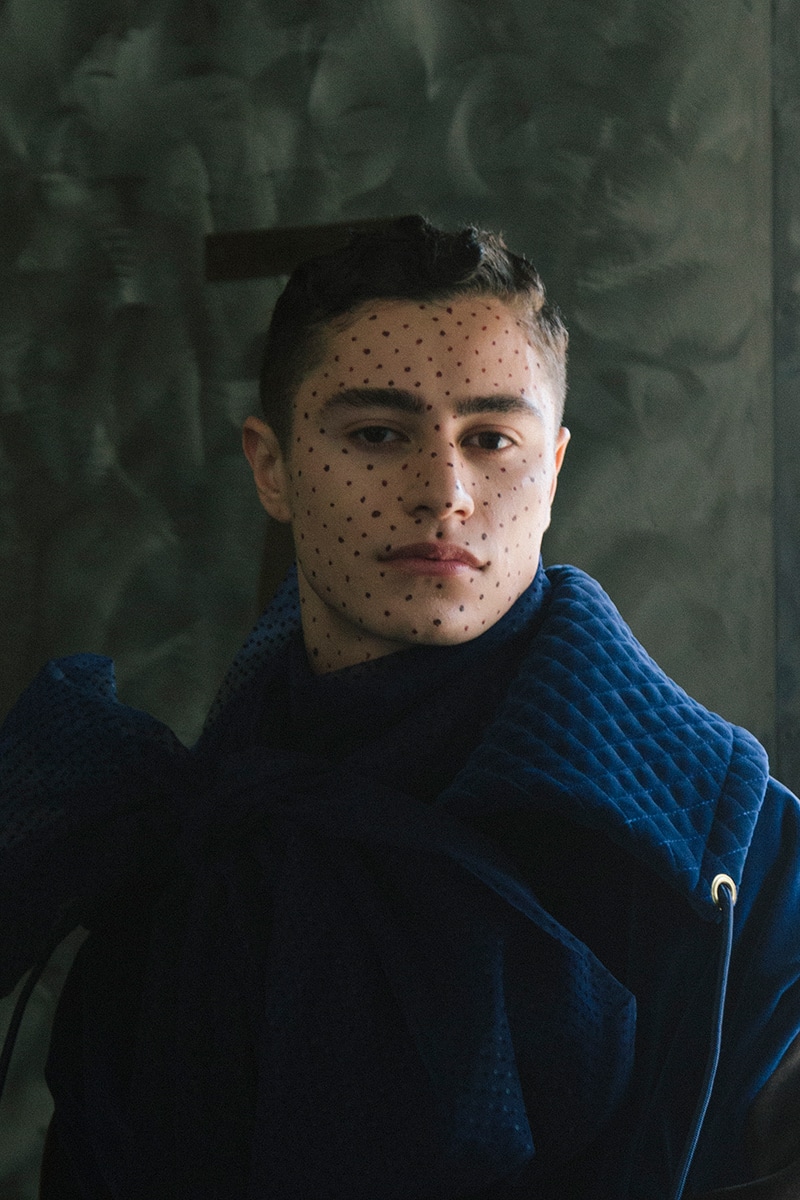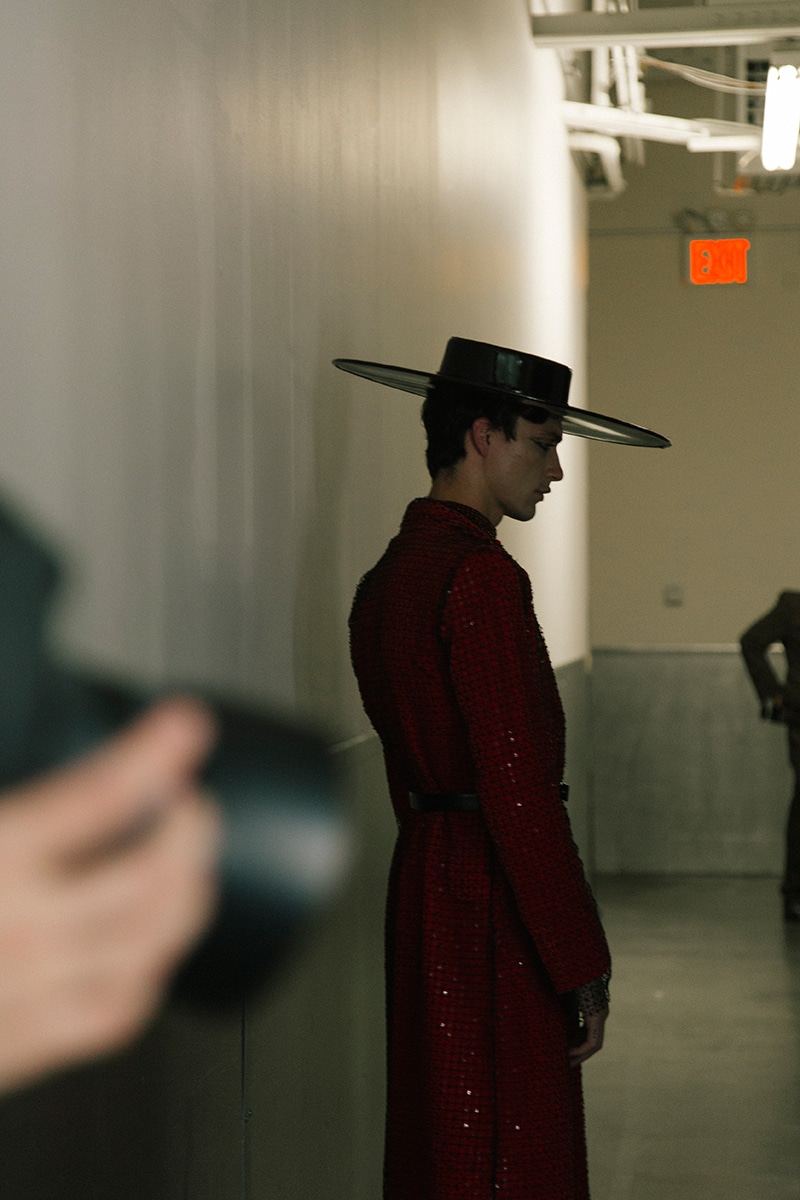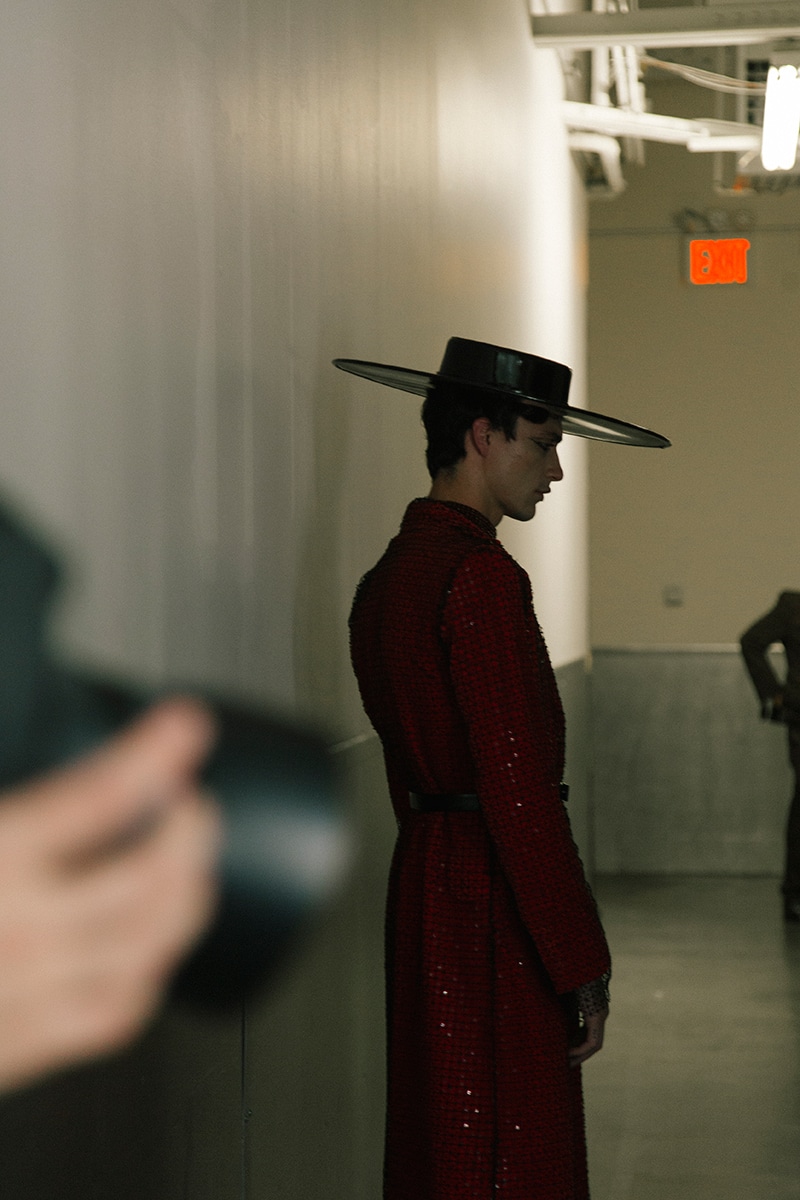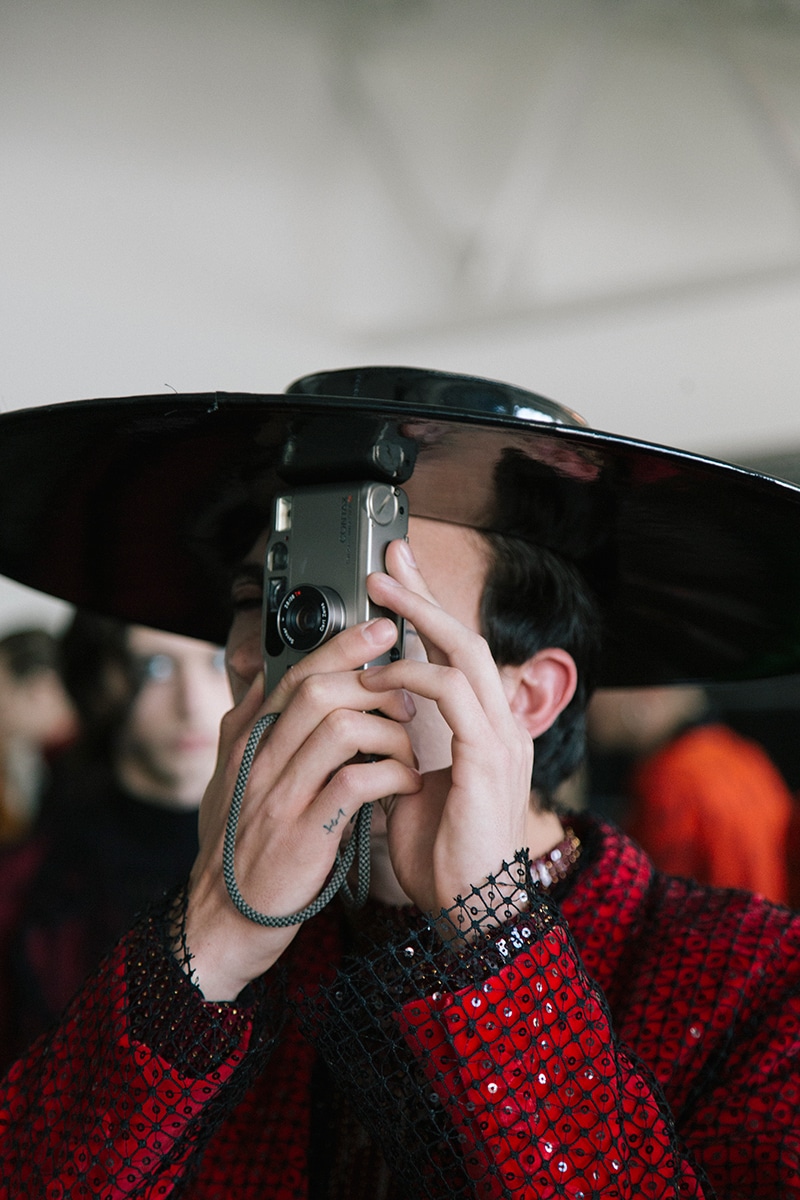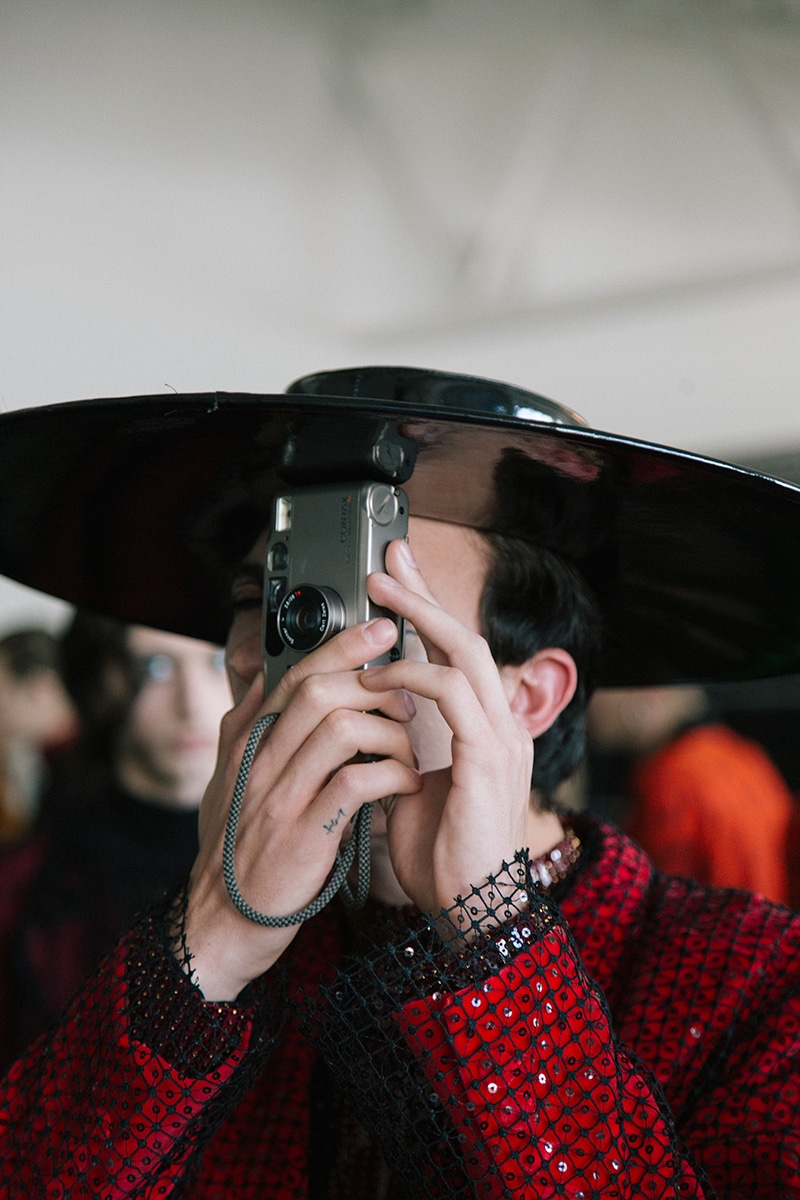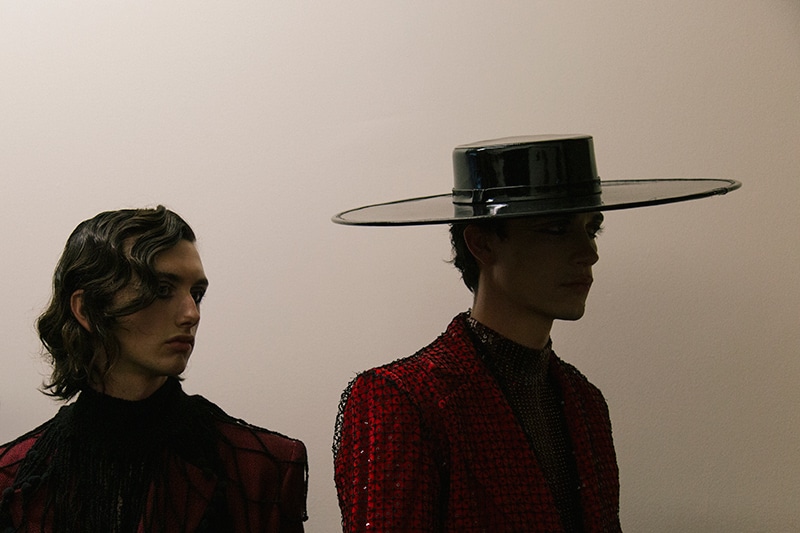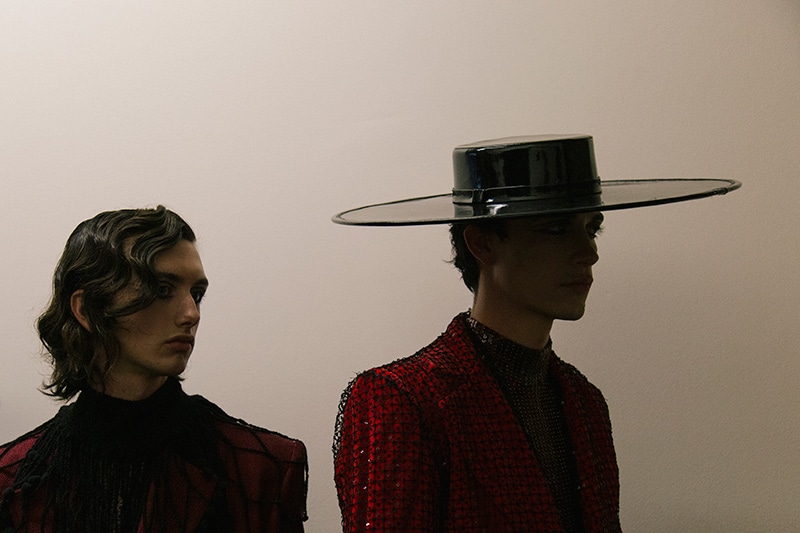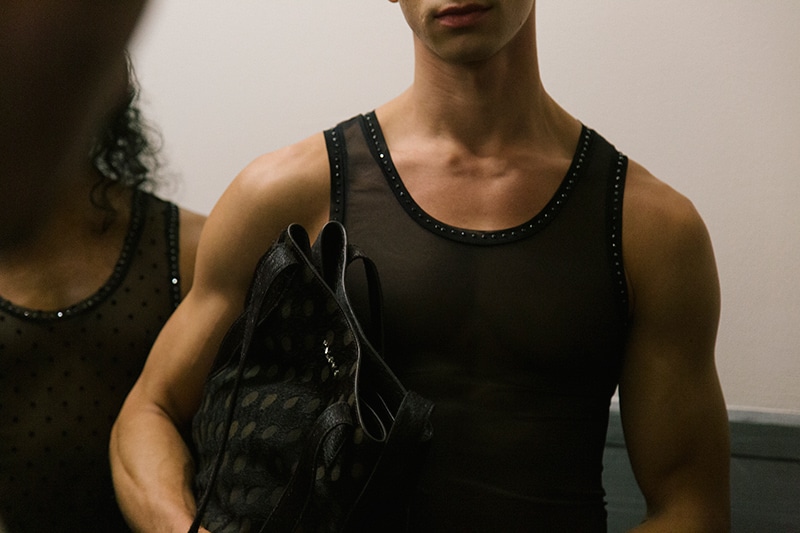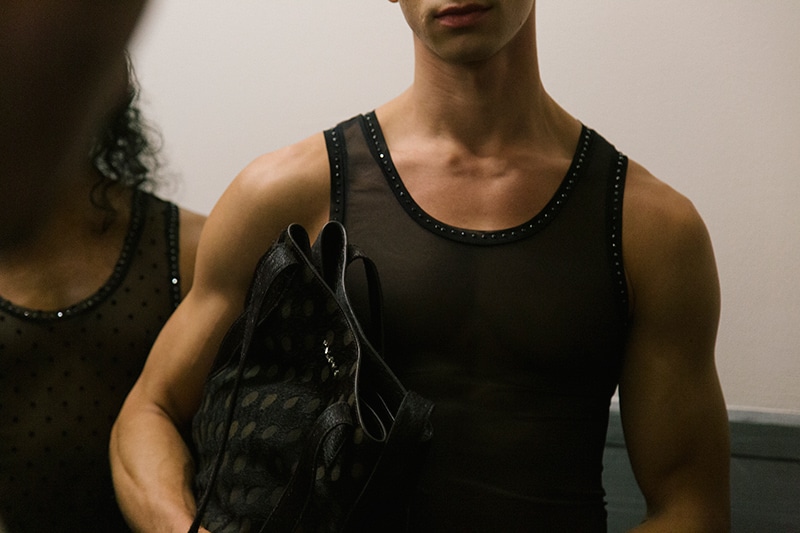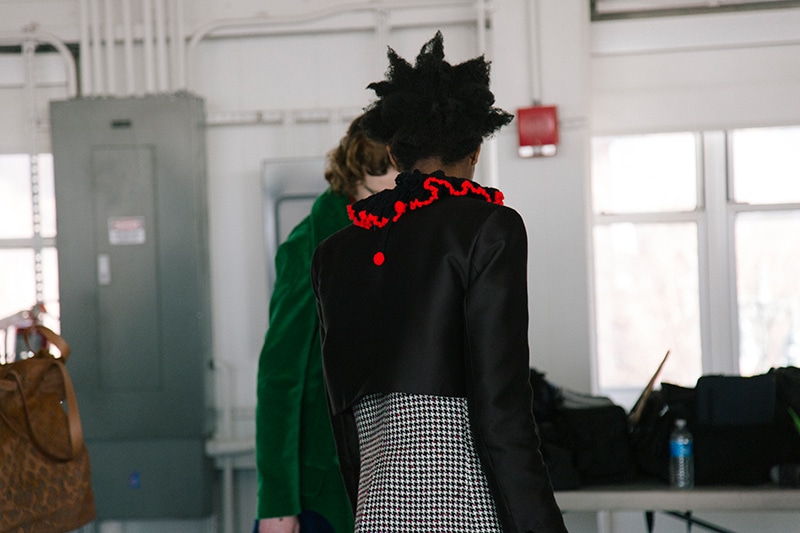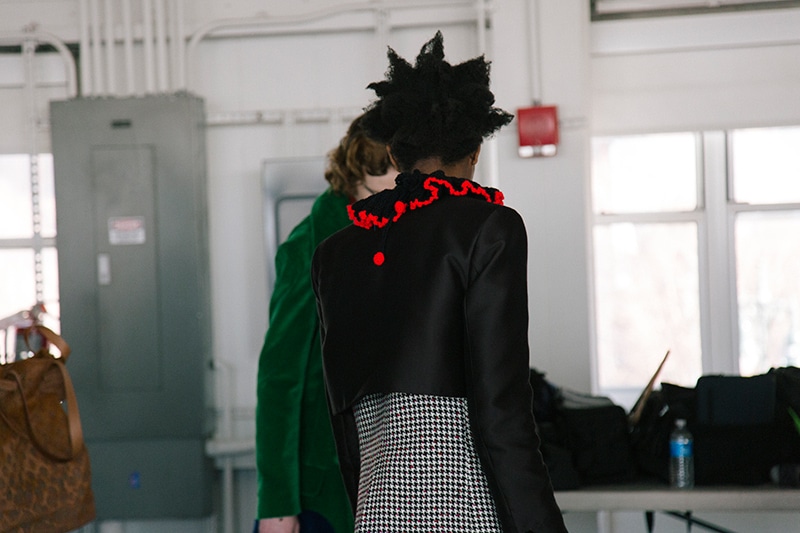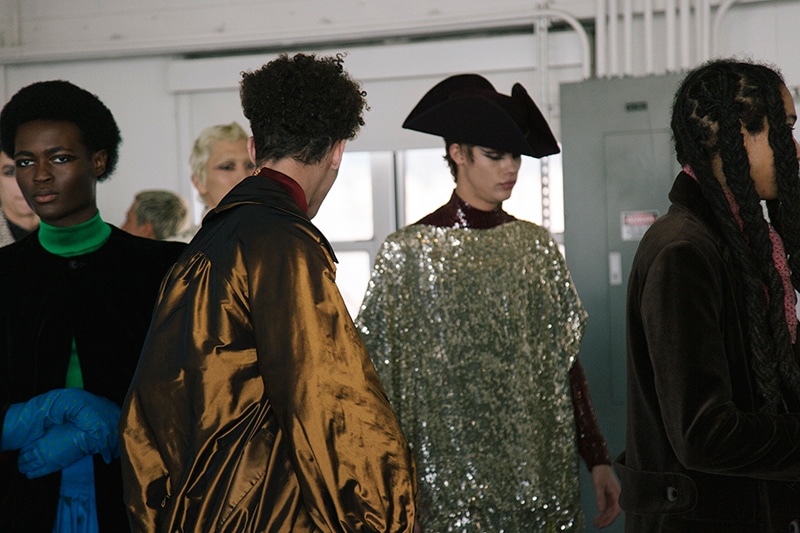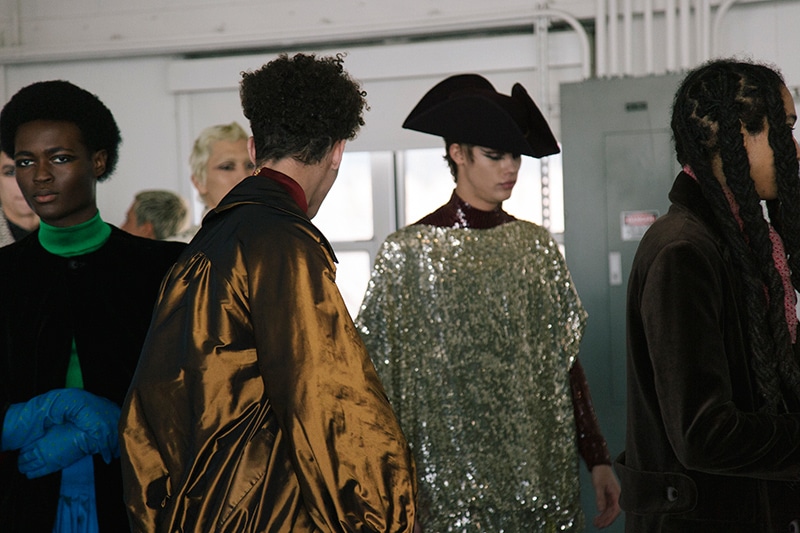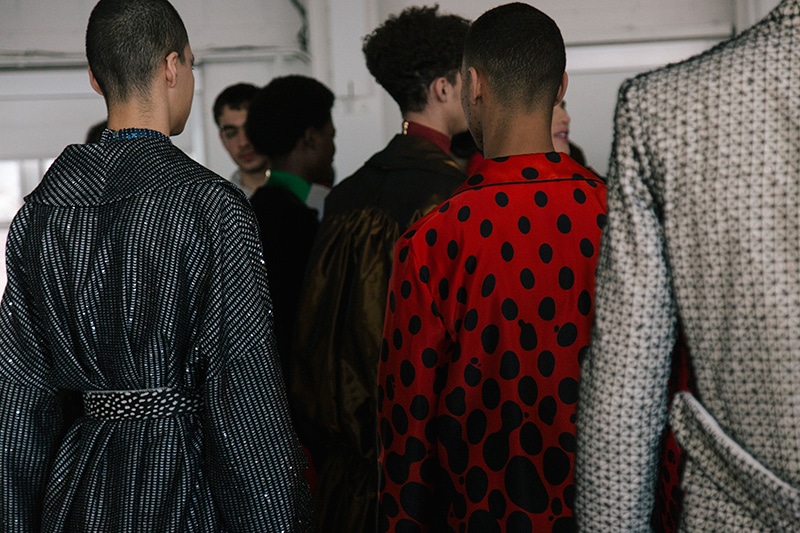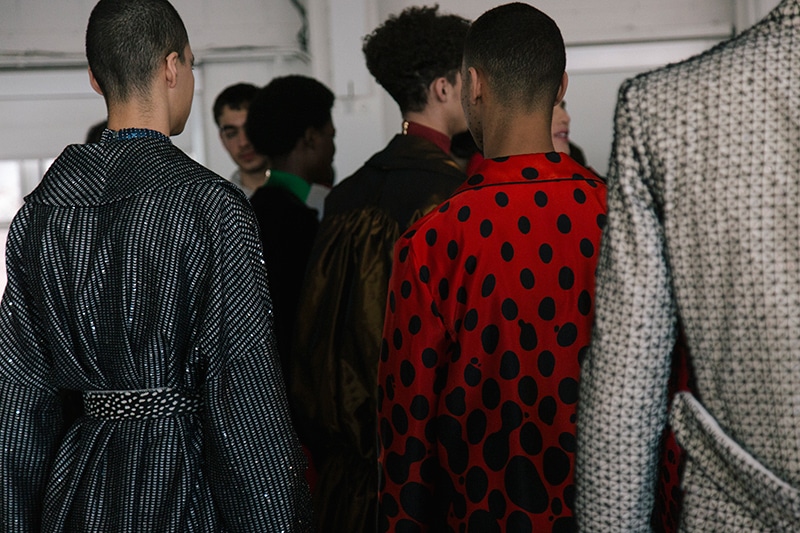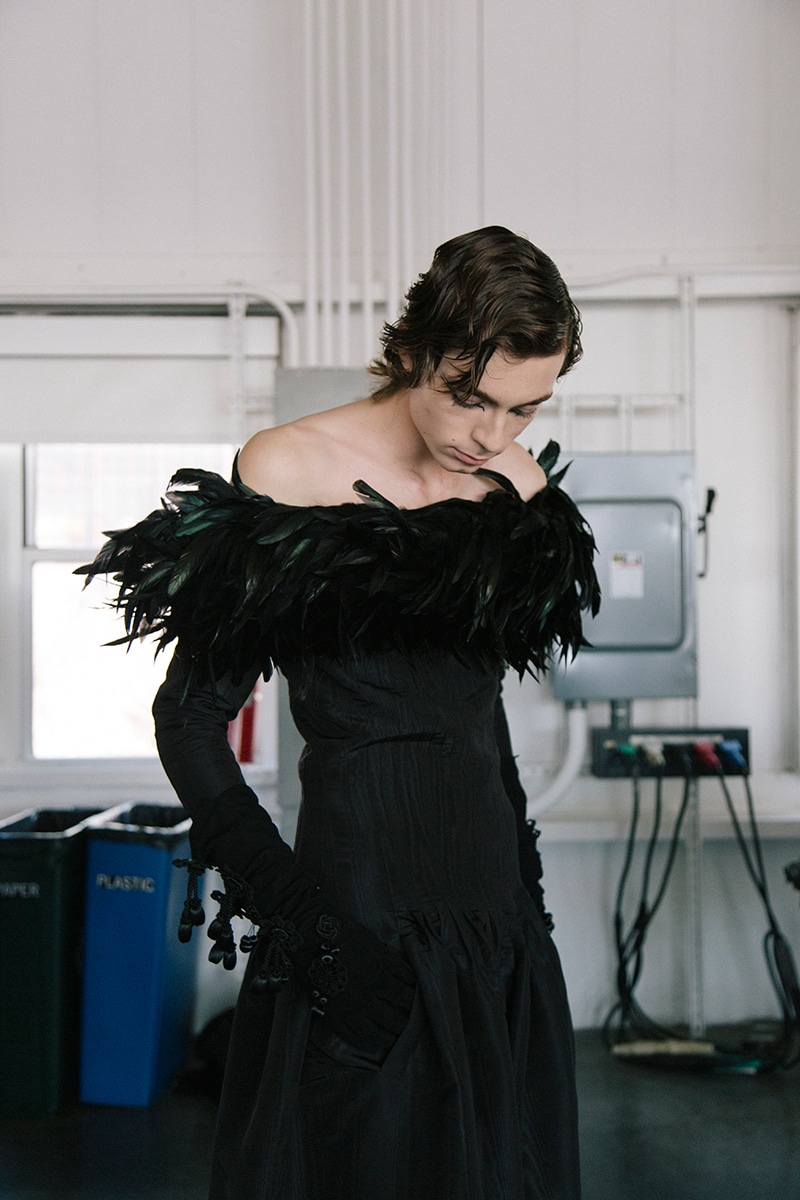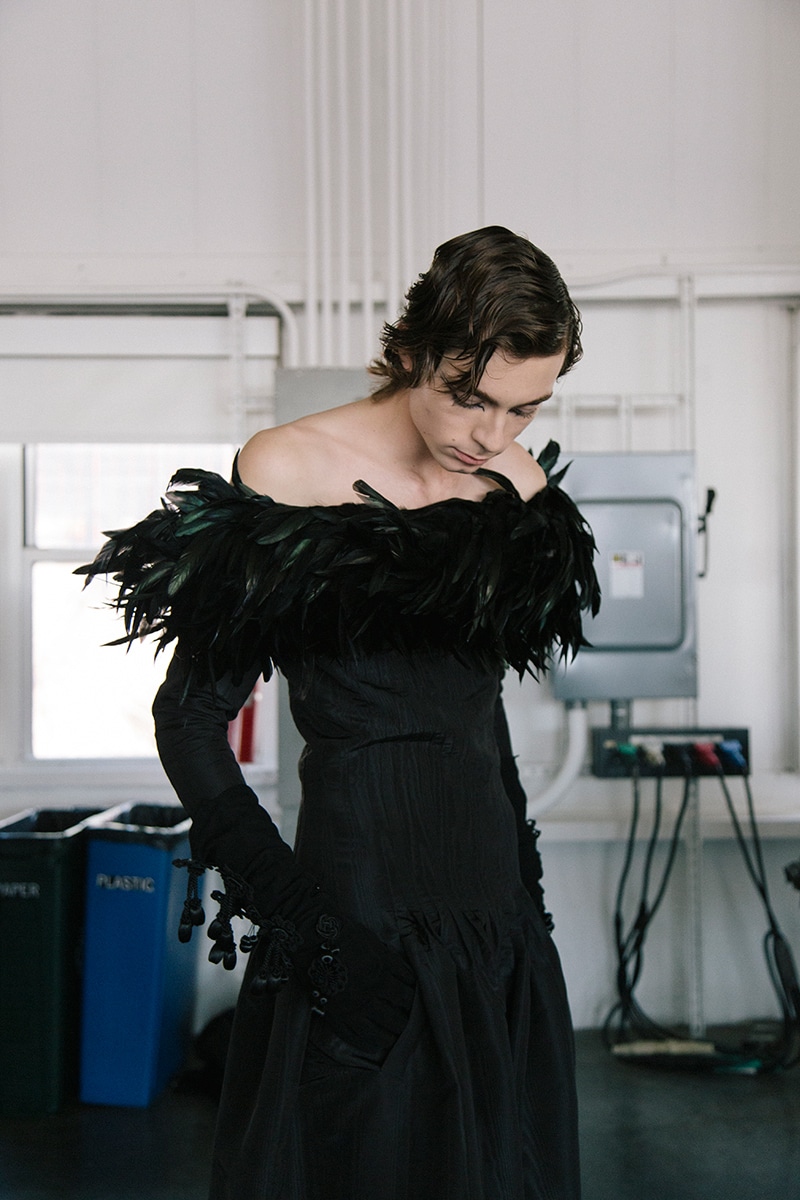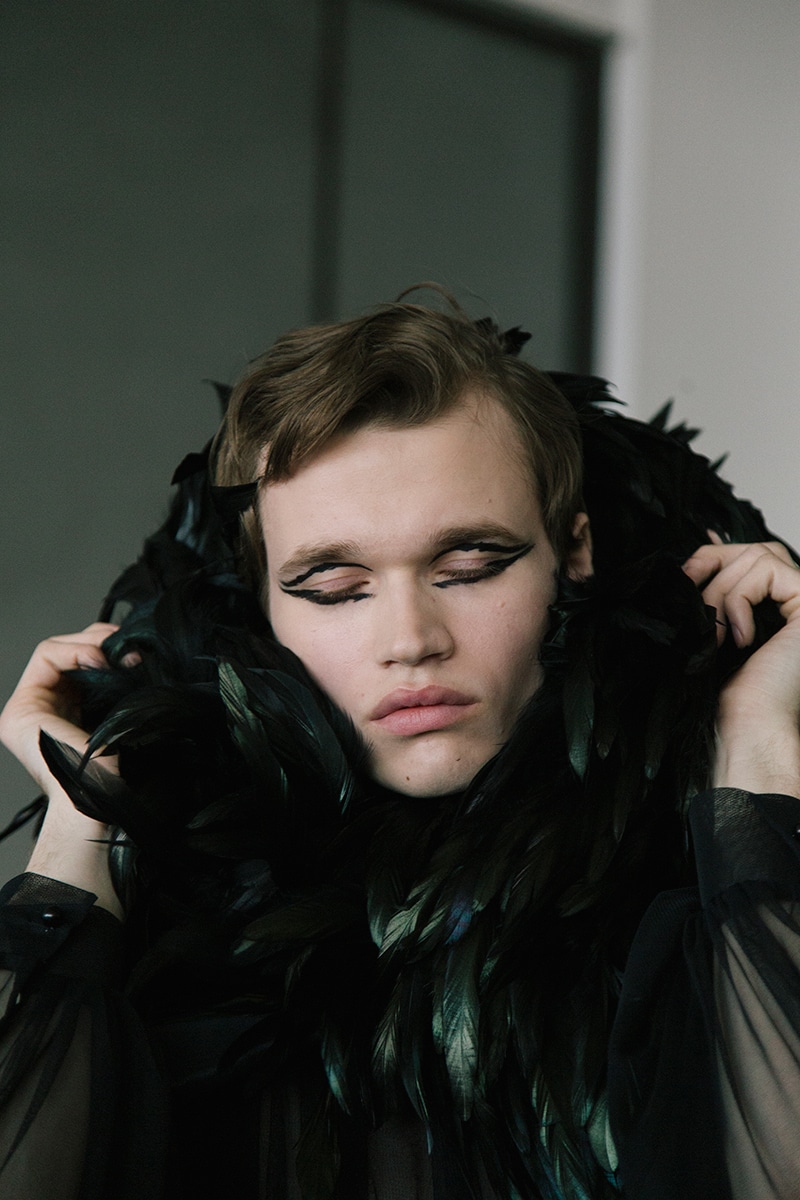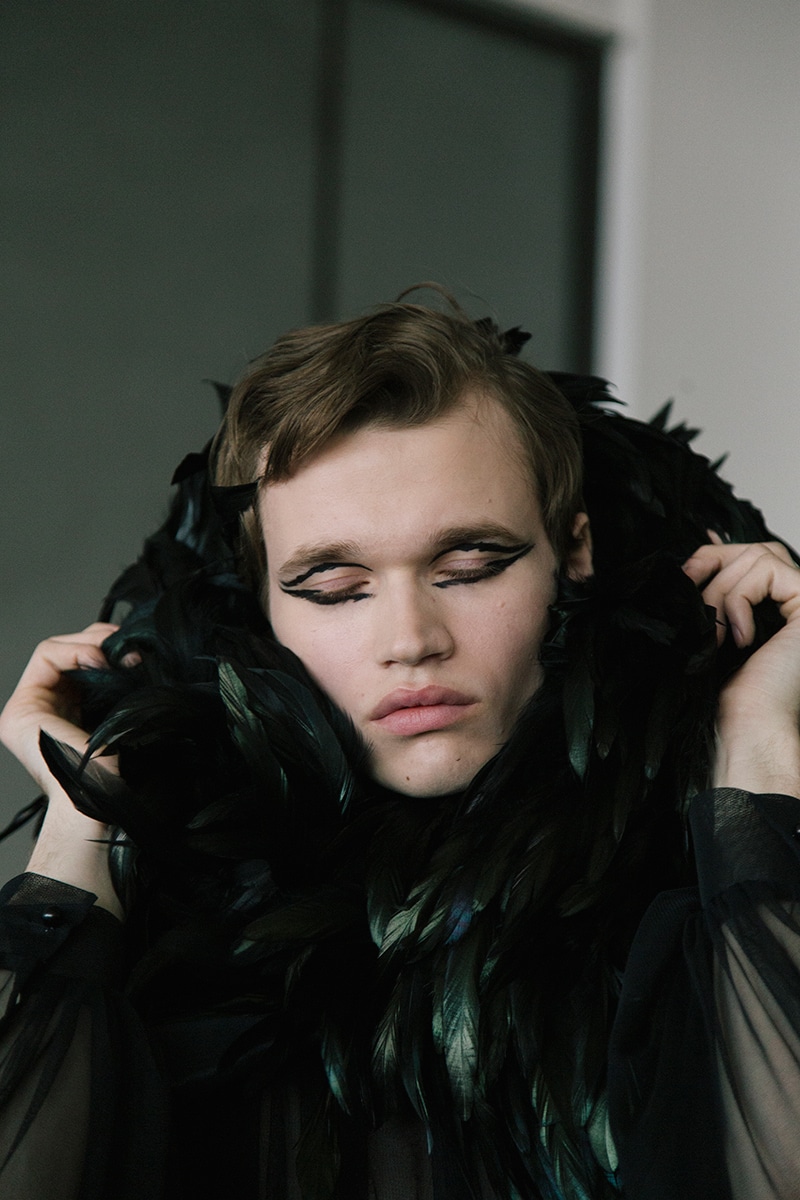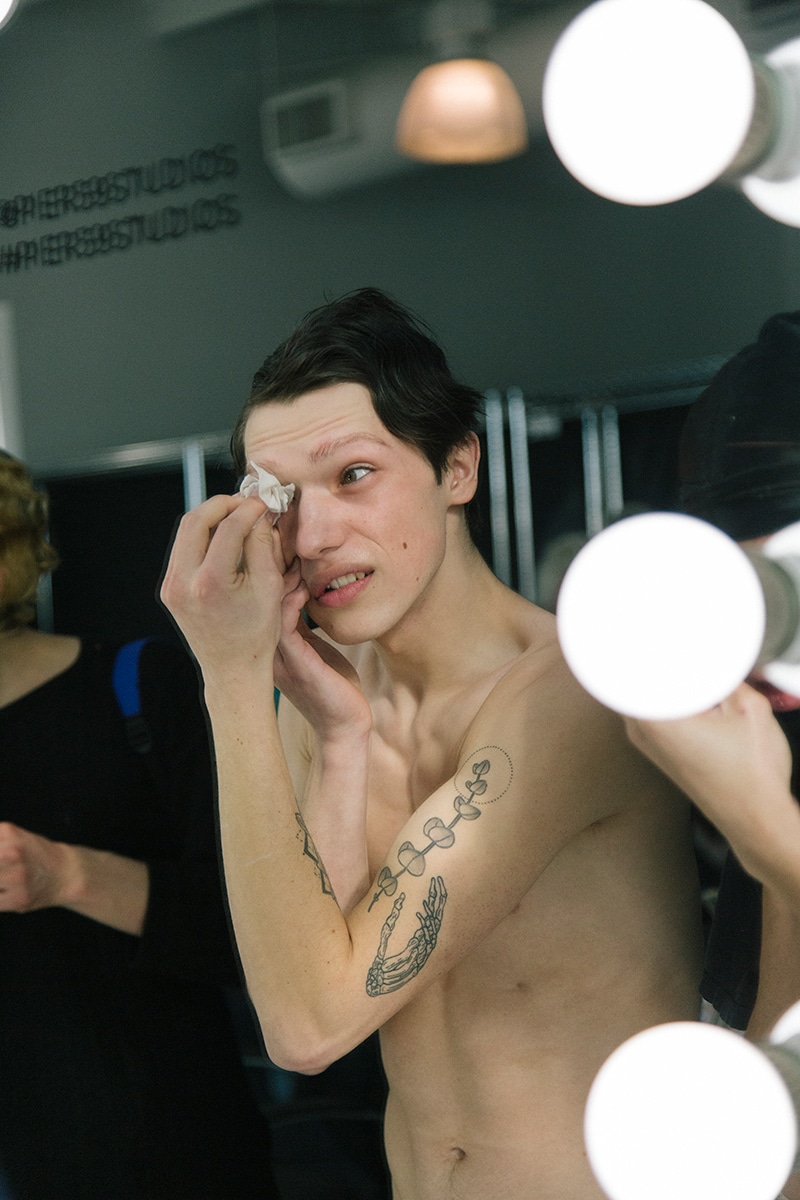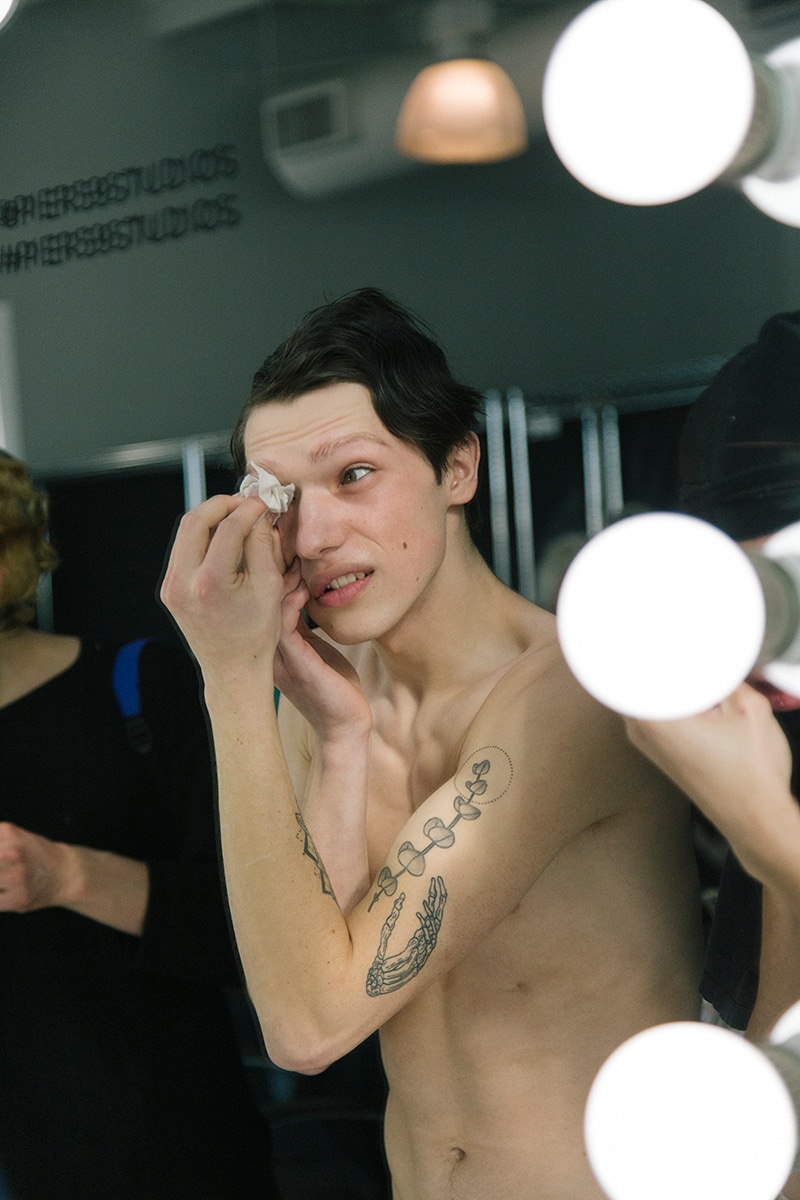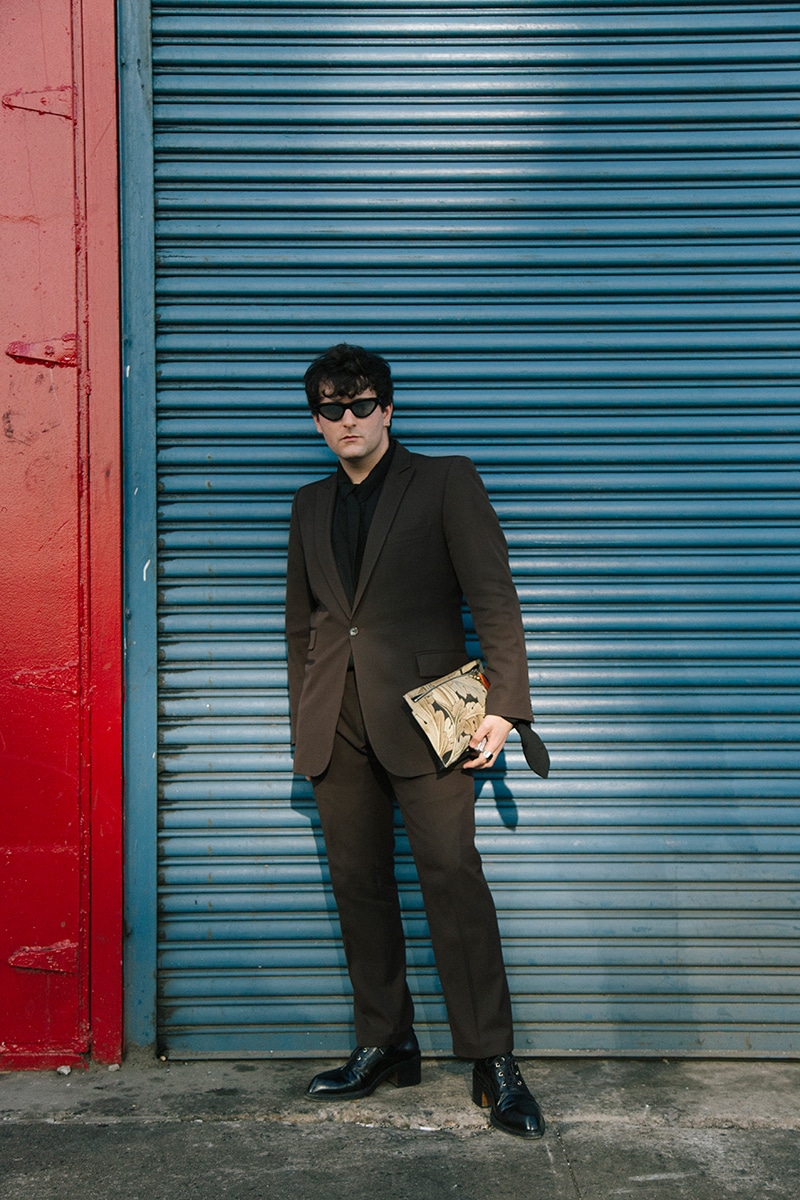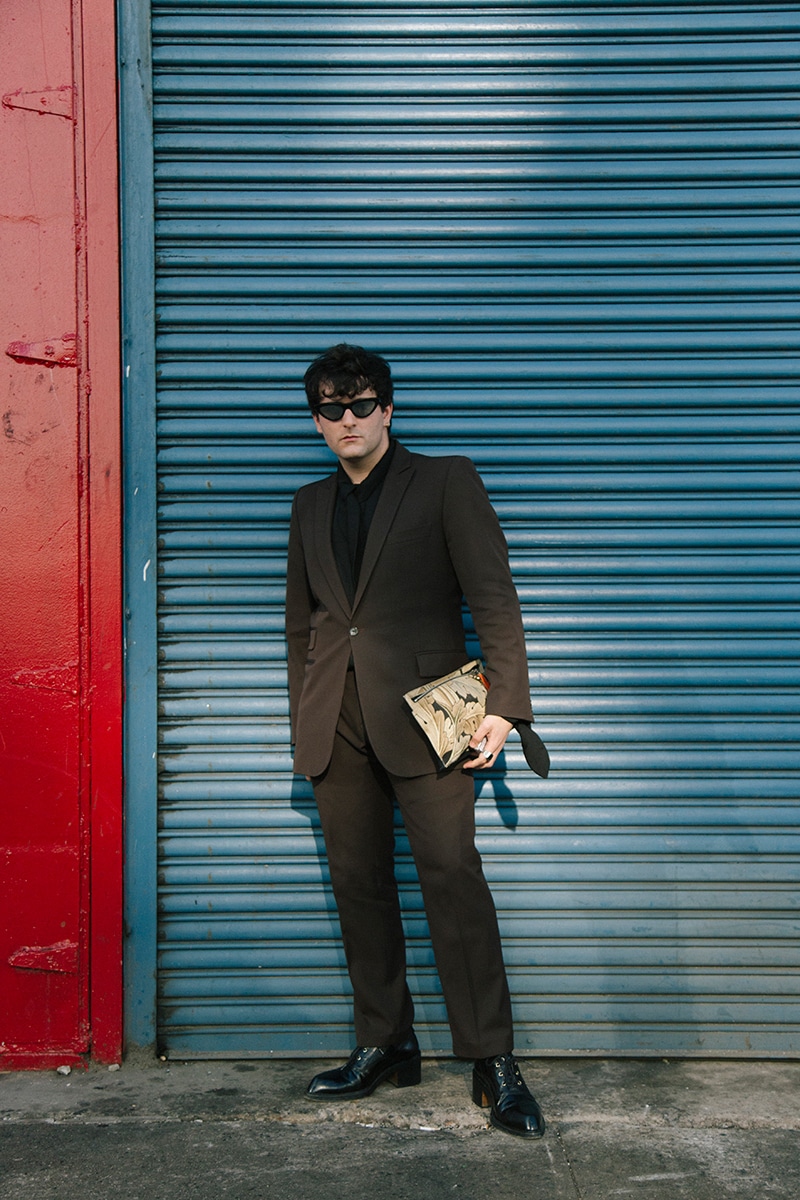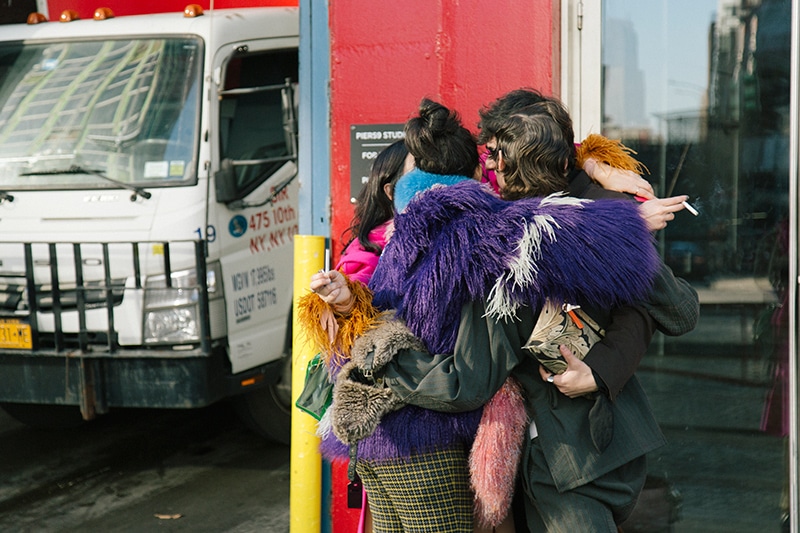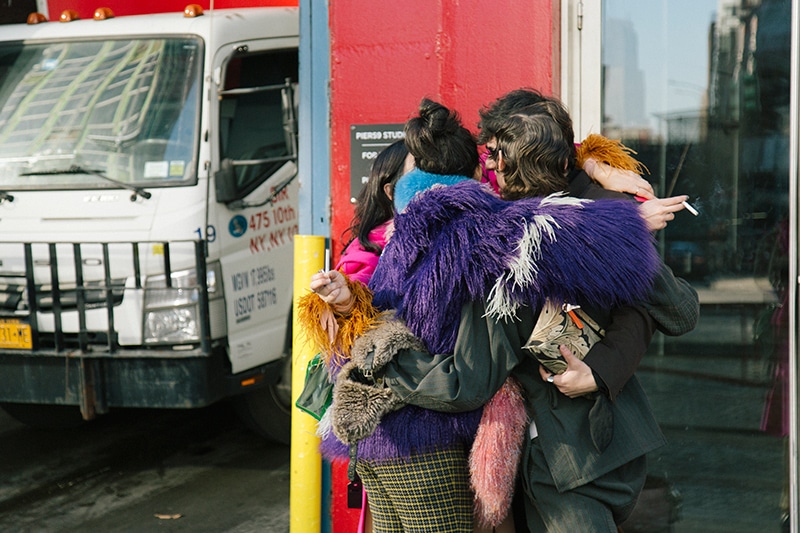 Take a look at Palomo Spain Fall/Winter 2019 backstage, captured by the lens of Manuel Zúñiga during New York Fashion Week Men's, in exclusive for Fucking Young!
The designer has proposed for next Fall 2019 a collection inspired by Diaghilev's Ballets Russes and the rural Spain of the early 20th century. This combination of concepts may appear odd at first until one delves deeper to learn that in 1916, the celebrated dance troupe – considered to be the past century's most influential ballet company – sought refuge from WWI in Spain, at the invitation of the Count of Miranda.
The basis of the collection lies in classical, masculine tailoring, with its traditional codes, combined with softer touches. Two main silhouettes – both concerned with the distance between the wearer's skin and the garment itself – predominate.
1916 – as Gomez Palomo has named his collection – is a turning point in Palomo Spain's history. He is looking at things in a new way now, and is going through a process of 'purification'. The Palomo boy has evolved into a less retrospective one than before. His clothes may contain
historical references, but his attitude is modern. He likes his clothes to be luxurious, made of the best materials, but their use now is innovative than their predecessors'.