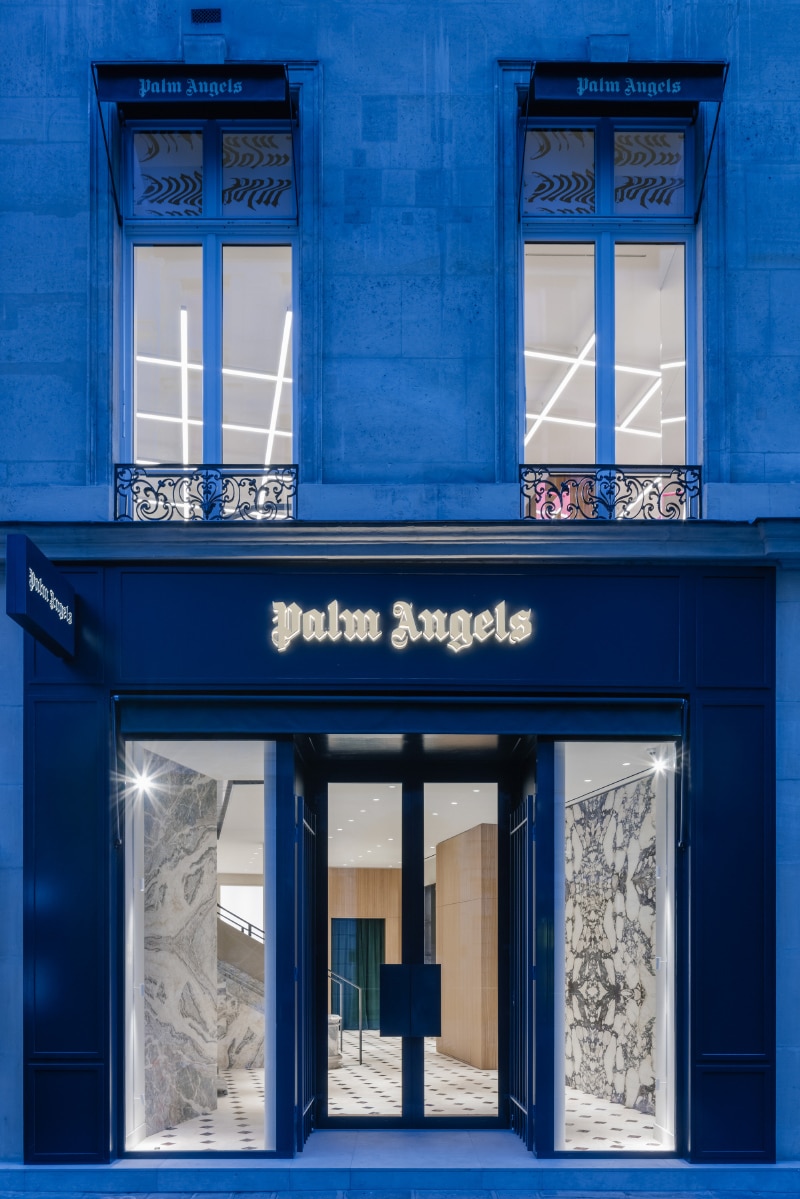 Palm Angels' first-ever flagship store in Paris opens its doors on Rue Saint-Honoré 217, offering a fashion retail experience that raises the bar. The store's design by Studio Henry blends classical themes with Palm Angels' disruptive language, giving rise to a magnified and powerful streetwear collection that reshuffles bourgeois codes.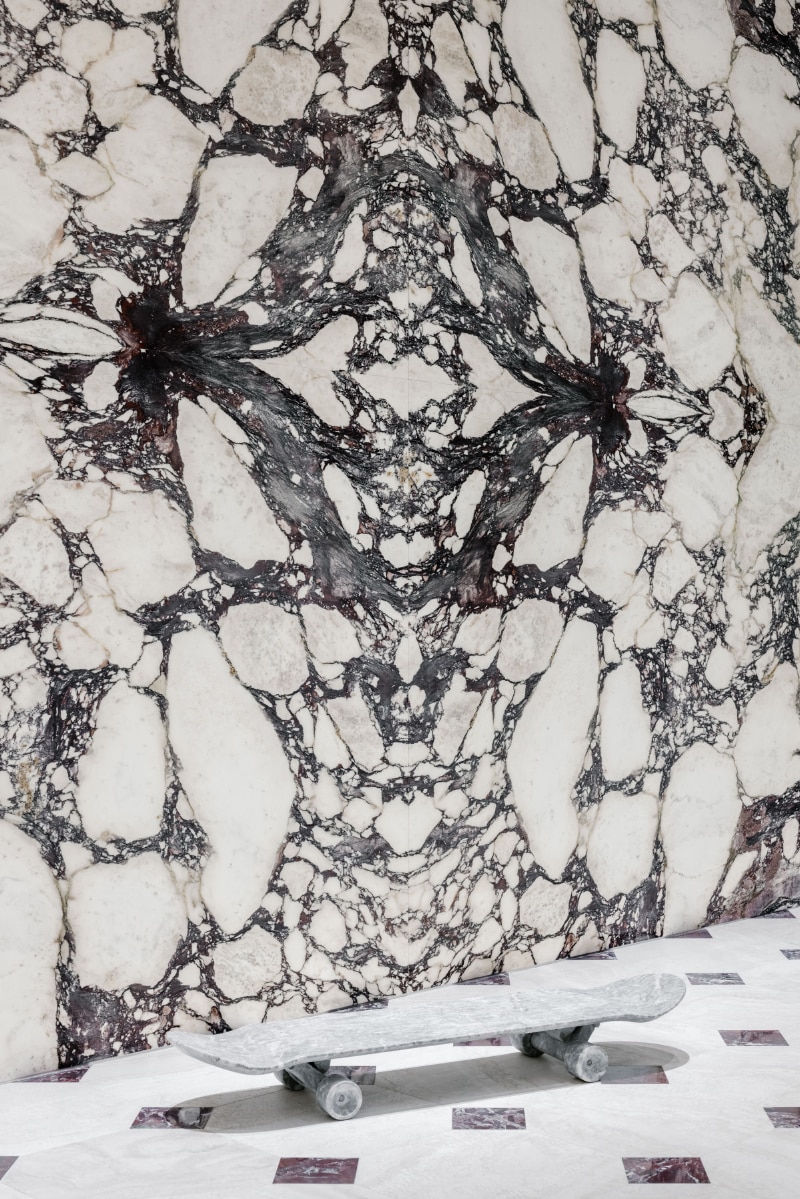 The store's fluid spaces feature a lounge, a botanical corner created in collaboration with This Humid House, and a retail space without boundaries, offering customers the freedom to explore and discover the energy emanating from the collision of styles and materials. The central all-marble staircase inspired by the Opera Garnier's monumental le grand escalier culminates in an immersive one-of-a-kind experience.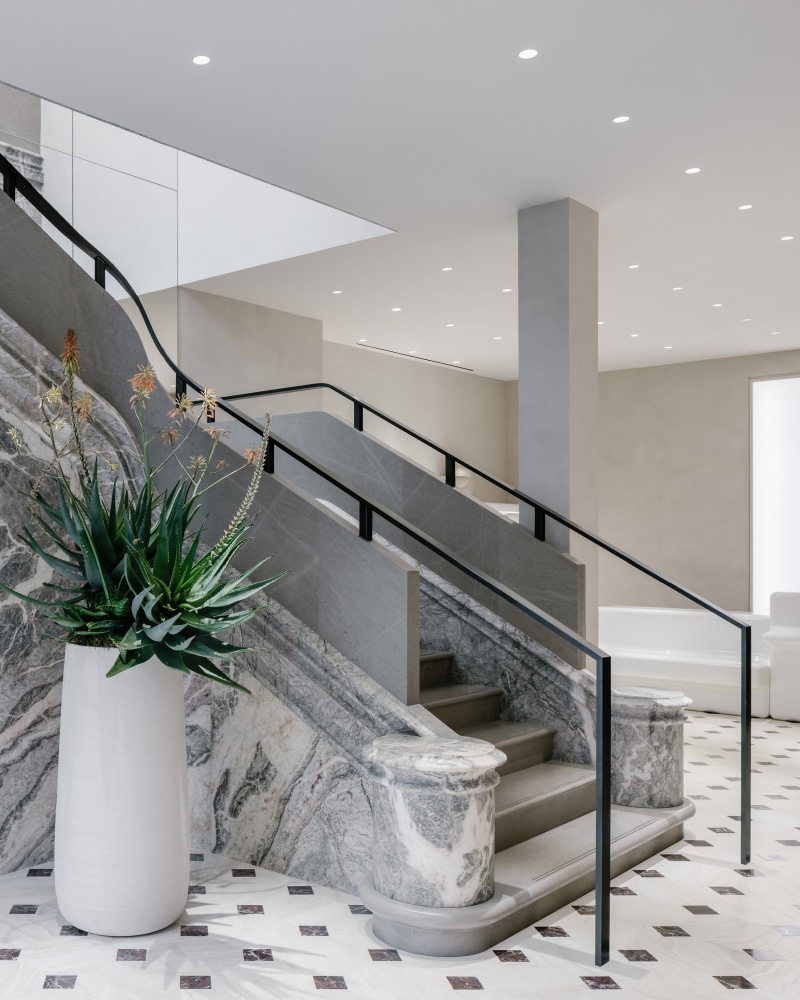 The French R-evolution of Palm Angels, which combines contrasting dualities like raw and refined, free and conventional, mingles to reach a high-impact synthesis, providing a multifaceted and cross-cultural discourse for the brand's community.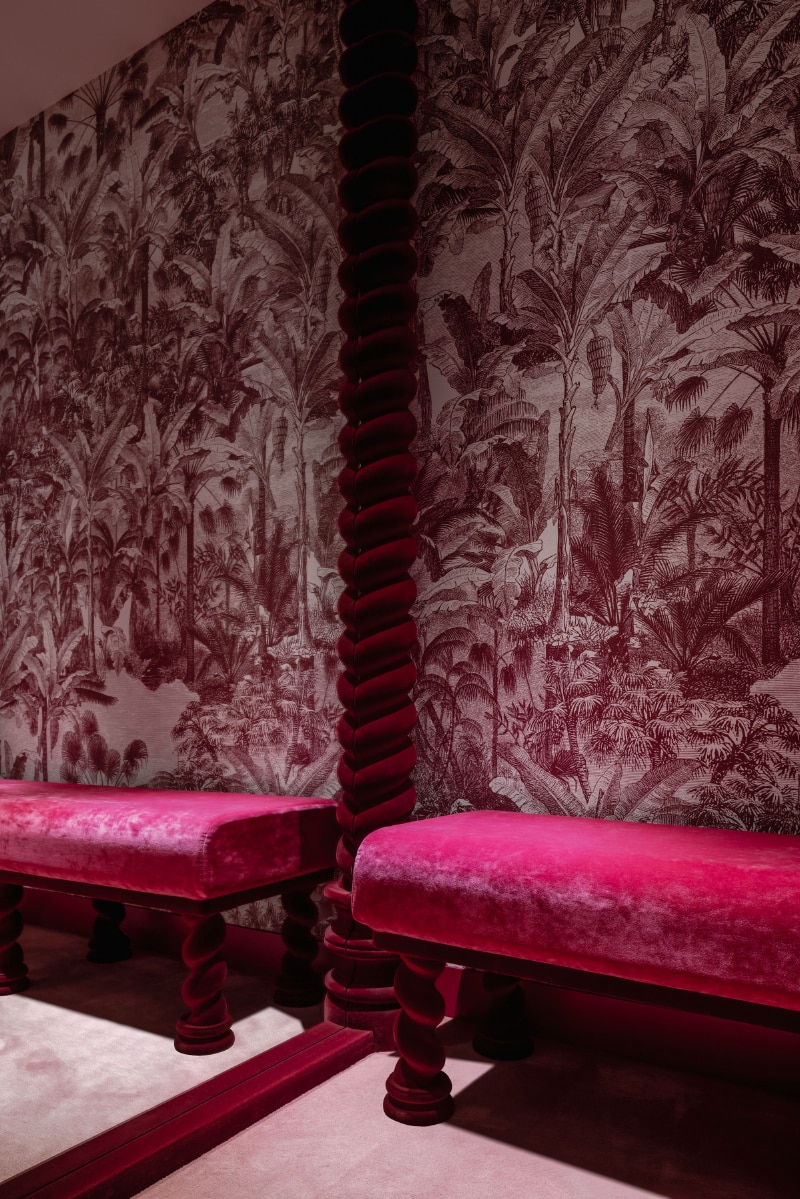 This Humid House's visually delightful installation of exuberant floral arrangements, plants, and vessels selected by the botanical design studio is a testament to Palm Angels' deep admiration for nature. The store's skate park ramps, rough finishes, white neon grid, impeccable boiserie, wallpapers with palm motifs, velvets, and fuchsia metallic elements make for a coherent, unconventional aesthetic that gives Palm Angels its natural setting on Rue Saint-Honoré.