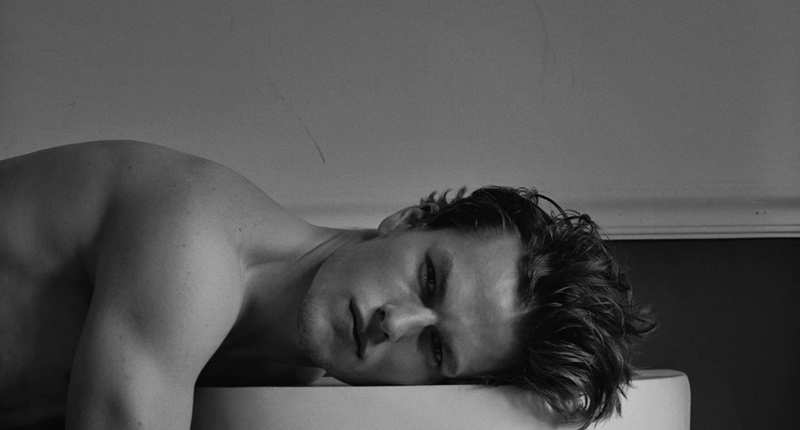 Last night I couldn't sleep, and I didn't know what was keeping me from doing so. It couldn't be for those infamous procrastinating work-ethics that got me delayed one semester (no, there's definitely nothing there to worry about), neither could it be for that gym membership monthly charge, still going through waste due to my pending relationship with reality (and yes, I refuse to run next to people who are better built than me). Besides, having burnt bridges with everyone in town is not sufficient predicament to loose sleep. No sir. We're known to walk alone, but we're alone for a reason. First: avoid brain damage (that includes maintaining relationships with people that text-message while dinning and/or wear punk metallic rivets in honor to their ignoramus relationship with street-style blogs). Second, promote efficiency: friends were never that good of an investment – ask Lindsay Lohan. They will eventually die of cancer or betray you with sushi dinner parties planned behind your back (filled under: desperate measures to avoid Rachel Berry/Luis Ferraz's highly educated judgmental axe, also known as, bummer).
Yes, last night I couldn't sleep and it wasn't because all of my friends had traded me for soy sauce or Kylie Minogue's concert tickets. Weirdly, I couldn't sleep because for the first time, I felt like trading all of them for just a single one.
Five minutes to 6 pm, and I know he will arrive on time.
Unlike other humans, he knows the value of a schedule. Therefore, I had virtually no time to get my little (yet adorable) brother deported to his mother house along with his 7th grade grammar books. After drooping the little brat in a cab (that I was not paying for), I ran to my bedroom to do the thing we always do when a straight best friend is close to arriving: spray Chanel Le Bleu everywhere (careful, it has to be subtle in order not to mimic your local men's gym deodorant curse). Anyway, I was being generous with my presentation – Burgundy Paul Smith jersey leggings trousers (low crotch, slim-fitted but not skinny), and a old navy polo-neck stolen from my great-aunt's time-capsule closet. The occasion precisely demanded Ralph Lauren black moccasins that some relative's credit card is paying for – fact, family matters. Overall, I looked presentable, and some would go as far as saying that I looked eye-candy delicious – although I won't ever say such about myself. It was after all, superfluous high-end gay magic to be wasted on my straight best friend's perception. Silly me.
Secretly, I was poking at seduction with a 500 euro clothing budget. That too went down as he finally shows up driving his brand new black Range Rover that I wasn't aware of. I grasped, and brushed-off that 400.000 euro discomfort with Ash Wednesday's billionaire lesson: Remember, O man, that you are dust, and unto dust you shall return. As the car pulled from my house, I had almost succeeded turning this last sentence into a mantra, regardless, minutes later I was to be found immorally caught up in a pat session with the (waxed, not varnished) Range Rover's exotic wood paneling. Heaven. And it wasn't all for the sheer pleasure of gazing at peasants through a privacy black glass.
Nightfall had us settling for some fat-food drive-in abnormality. And with a view to the river, we parked on a desert road on the edge of cliff. Inside, one could find everything McDonalds', plus two men in love. Again, we drifted into another place and time. Stars. Finitude. Words on life and love. The deal: an enormously dazzling philosophic chit-chat under the city sky that doesn't really evolve into back seat love. Still, that date managed to keep me awake late at night, slow-kissing my mattress as I envisioned a highly romanticized make-out session with my green-eyed Portuguese lynx at the Ritz-Place Vendome.
True blue baby I love you.
This is the song my maid has been forced to listen (or tryingly croon) while I polish silver platters throughout rainy winter afternoons. Between that, and waking up at 1pm (I really had to listen to old school Madonna/Britney records until morning's early rise), skipping classes, or replacing my all old underwear for Swiss mercerized cotton briefs for no particular reason: she is now sufficiently aware that her candid master is in a romance – a bad romance.
I can't hide this any longer. I'm in love. Yes, he's been straight for all his life, and I even watched (from a dark disco corner) his explicit promiscuity with female slutty skanks. For all I care, he could be a listed sex-offender with affiliation to the Tupperware mafia. I love him, and he must love me.
Hear the chimes: now it's the time to remember how I said love was not the answer. Now it's the time to remember how I vowed never love again. And now it's also the time to indulge in body oils and 4 step teeth whitening programs as I prepare for that night that is bound to happen sooner than one would expect (code expression for unknown date). I believe in life. I believe in love.
I know it is wrong. But what can I do? God forged me to love stage-3 schizophrenic people, Monegasque royalty and unavailable straight best-friends who might have had accidentally kissed me for more than 5 minutes during summer nights. I'm tired of being my friends or the asylum grannies back-up plan. I'm tired of cooking dinner for one and ending up eating for two as I seat watching Serena Van der Woodson steal my idea of a perfect man for forty pitiful minutes of web streaming. I'm also tired of denying this vivid need to lie in bed next to a human male pouring heavy musk at 3 am, Wednesday. Yes, Wednesday. Yes, 3 am.
Dear heart, I once said men were not the answer. And men are not the answer for as long as you are not in love. Now that you are, you can only hope to be loved back. Oxytocin? Endorphin? Dopamine? Pixie dust? Whatever is there, it is there to stay.
XOXO. Gossip Gay.