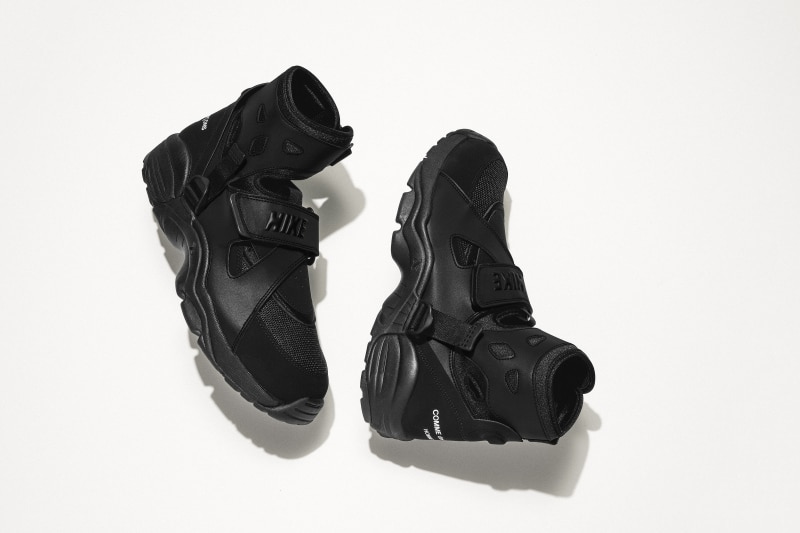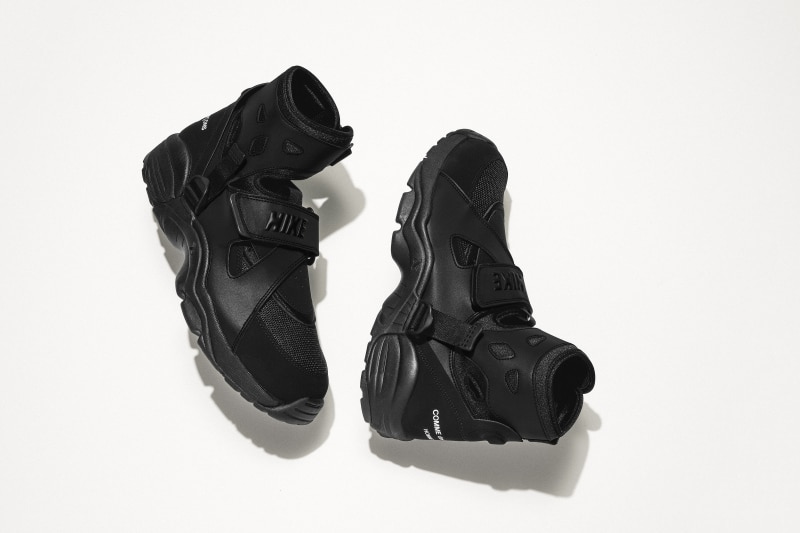 COMME des GARÇONS announced the launch of the Nike x Comme des Garçons Air Carnivores, which debuted in Tokyo in July, 2020 during the Comme des Garçons SS'21 show themed 'Metal Outlaw.'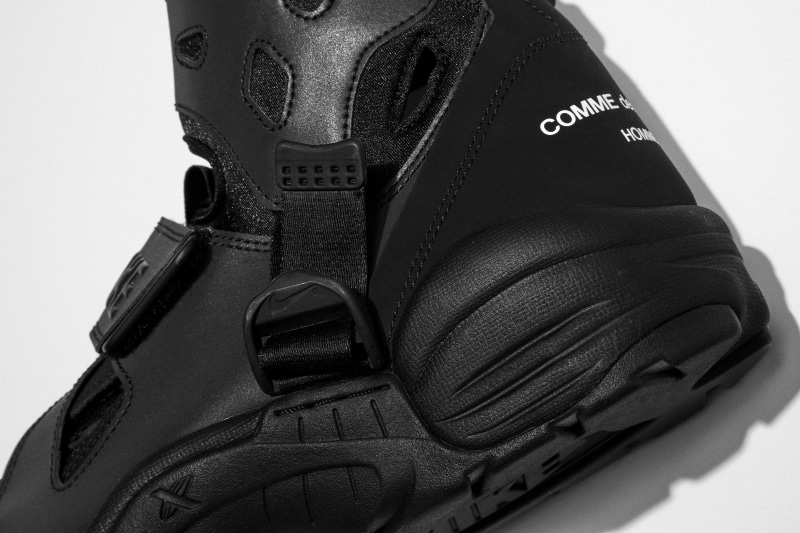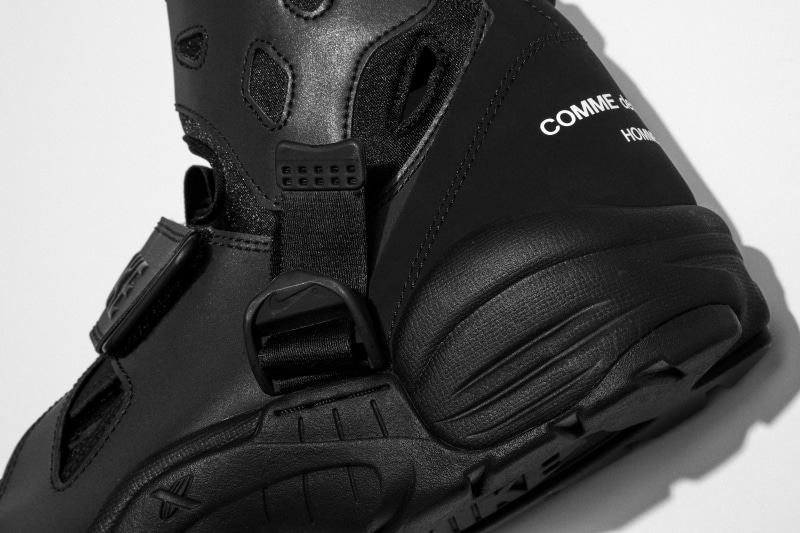 Kawakubo wished to transplant the strength of metal into the clothes for this collection, one that does not yield to pressure or force. In this regard, the highly technical, supportive, and gladiatorial styling of the Air Carnivore is the ideal complement to the garments. A beloved style, the Air Carnivore was originally released in 1993. The modernized Nike x Comme des Garcons version is available in two styles – monochrome white and black – both stamped with the distinctive Comme des Garçons Homme Plus logo.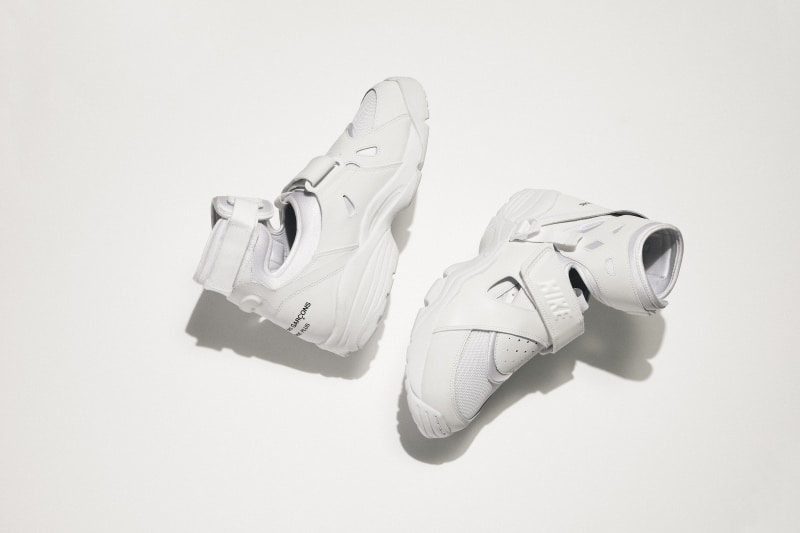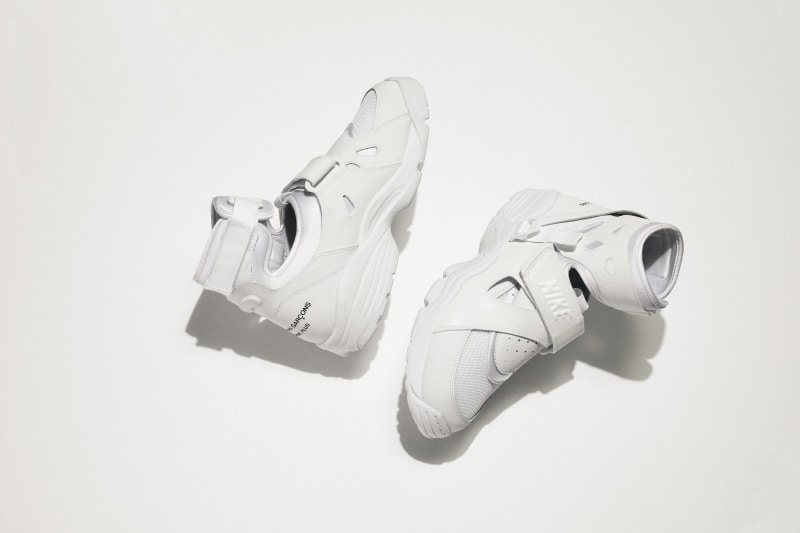 The sneakers will be available exclusively at all Comme des Garçons and Dover Street Markets globally (excluding Japan) and DSM E-Shops on May 1 (2021), followed shortly thereafter by all of Comme des Garçons's best wholesale clients.