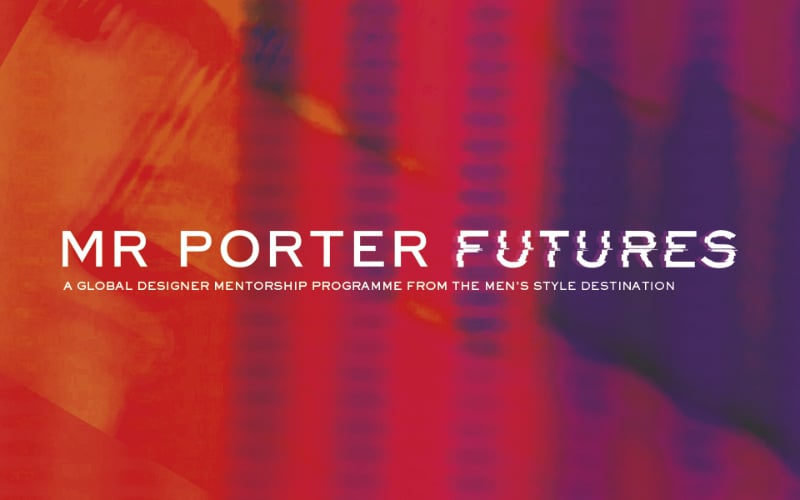 Built around MR PORTER's 10th-anniversary themes of craftsmanship, discovery, inclusivity, and community, MR PORTER FUTURES is open to anyone across the globe and aims to identify and nurture new design talent from outside the fashion mainstream, breaking down the barriers to luxury fashion by drawing eligible candidates from an international pool, and selected through an initial anonymous application review process. The goal is to discover original voices, lift new talent and introduce them on a global stage.
The three selected designers or design duos will undergo a year-long programme of workshops and one-to-one coaching, benefiting from access to leading mentors in the fashion industry alongside MR PORTER's in-house team of buyers, designers, and creative and marketing experts. Beyond the mentoring and coaching, each designer will gain the essential marketing and retail skills required to build successful, standalone brands in an increasingly competitive marketplace, while also designing, developing, and delivering their very own responsibly sourced and produced collections, through the support of MR PORTER's own-label Mr P. team and consultancy Create Sustain. The collections will be made globally available on MR PORTER in September 2022.
Eligible candidates will be required to meet the following criteria:
Applicants must be aged 18 or older.
Open to individuals or design duos only.
Must not be a current MR PORTER brand, or a brand currently in contract with MR PORTER or YOOX-NET-A-PORTER GROUP.
Cannot already own a registered or trademarked business with an annual turnover of over €10,000.
Agree to work with MR PORTER to develop a (minimum) 15-piece menswear ready-to-wear collection.
Must be able to undertake the majority of the programme remotely.
Must agree to participate in progress reviews.
Able to submit their application in English and participate in English-language courses.
The deadline for applicants is Sunday 6 June at 11.59 pm BST, after which MR PORTER and a selection committee of MR PORTER FUTURES Mentors will assess eligible applications through an anonymous review process; each application will receive a rating based on a combined assessment of written answers and submitted design briefs.
You can apply HERE!