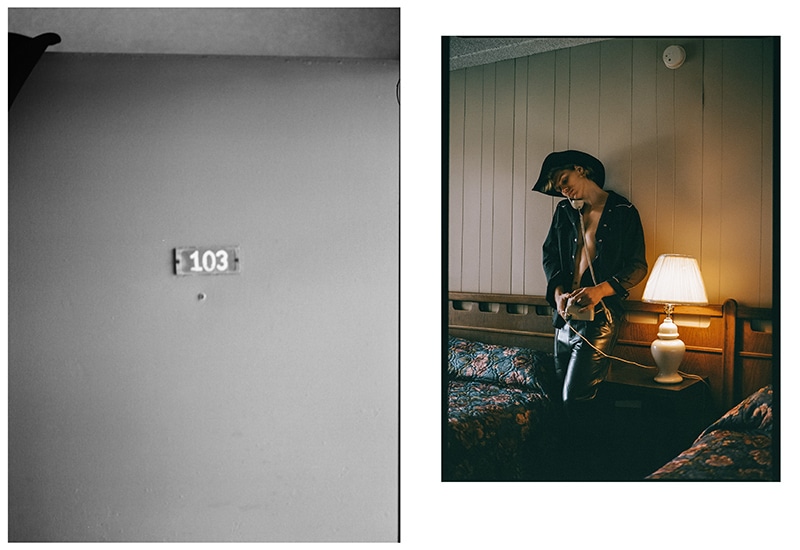 Yes, becoming a model is very much a pinch-me kind of thing right now. Hence, is there a better way to get an insider's look at the proceedings than through a model's perspective?
Jetsetter and camera-frenzy Charles Bilgrien has made waves in industry due to his blonde curl-studded iconic Californian hair look. 
We chat to the fashion darling on career hints, social media matters and all the things he gets up to.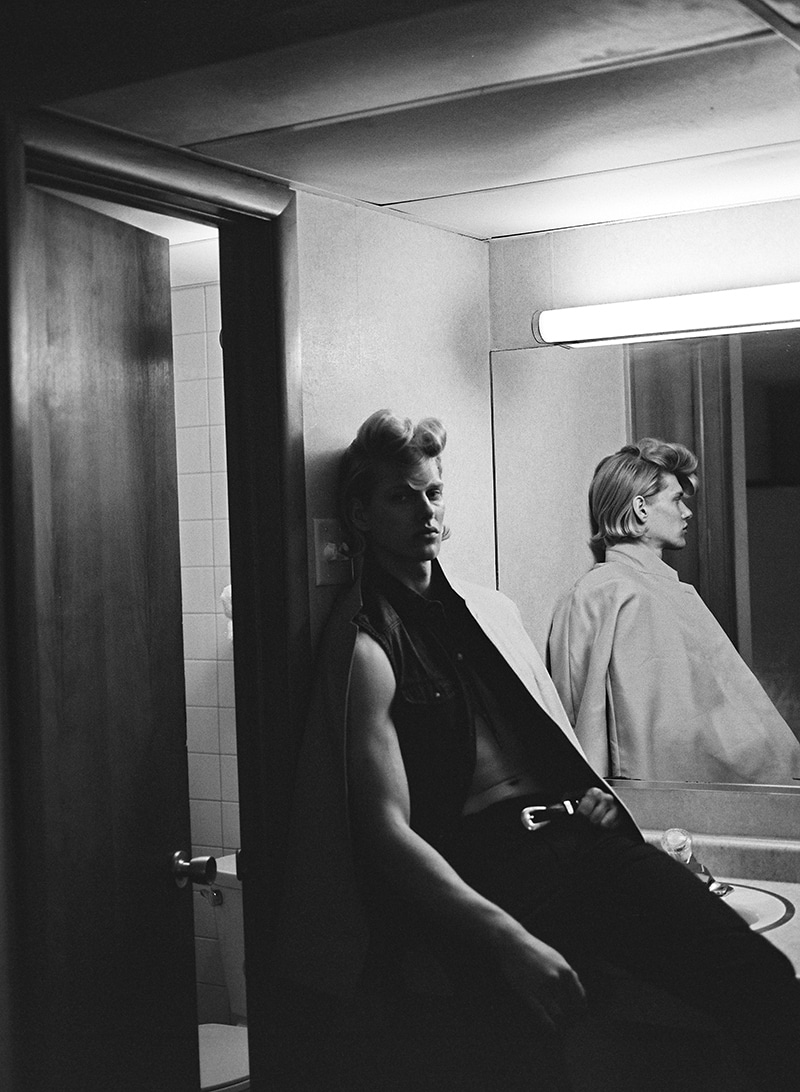 Let's talk about this from the outset – tell us how it all materialized for you.
The story of how I was discovered is pretty funny. I was working in a pet shop whilst in college, and one day this odd guy came in to get something for his neighbor dog or something. He then left but came back in and told me he works with people that are interested in my look and asked if he could send them my picture.
Turns out he used to shoot a lot of new faces at a modeling agency and now I'm represented by DT Model Management in LA, Heroes in New York among others. I was so nervous and excited when I signed. I had seriously never imagined or thought about being a model.
Three words that describe your best self are…
Goofy, hyperactive and happy.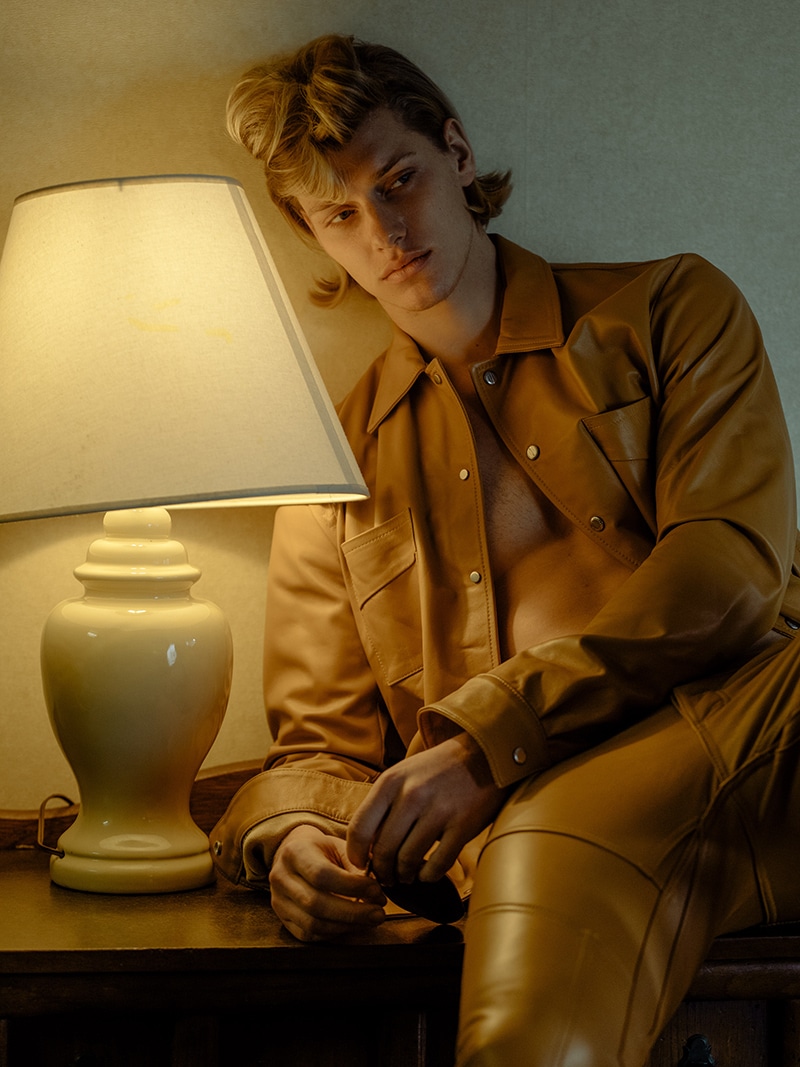 Who's been the best client to work with?
The best client has probably been working with Disney's online store. Everyone is super nice and fun, and they always have great food.

Could you describe your favorite modeling experience so far?
I don't have one in particular, but one that comes to mind is going to Mendocino with a great friend a photographer Greg Gorman, we shoot all day in some crazy locations and then at night eat amazing food and drink great wine.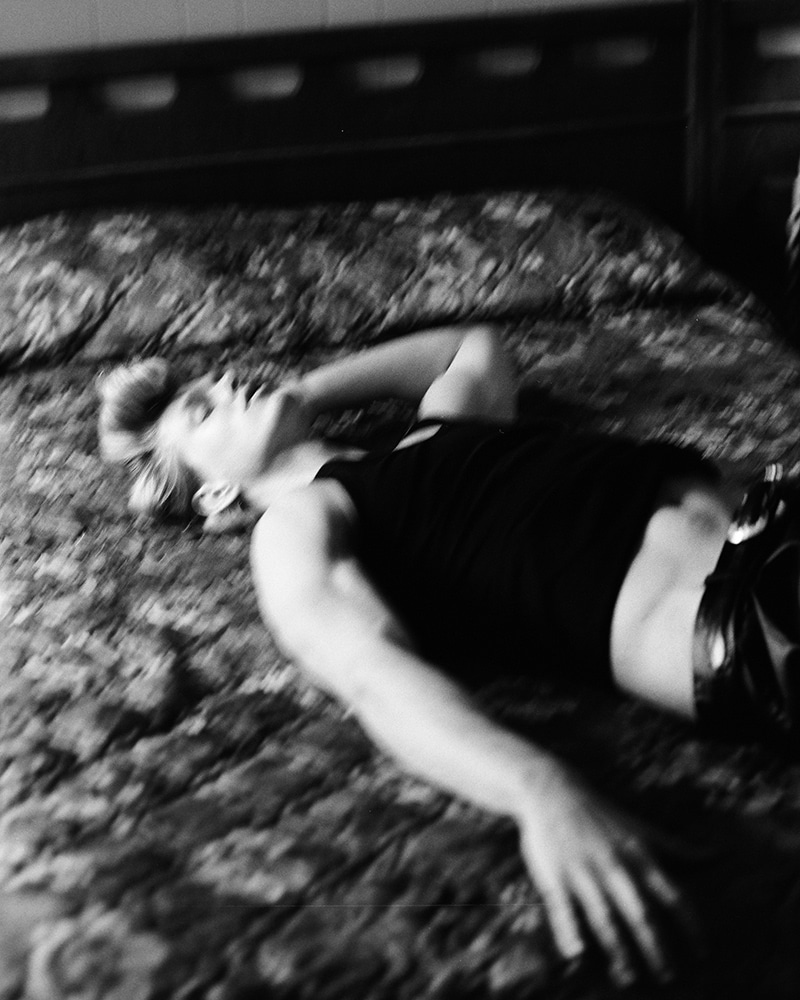 How's it been for you since commencing?
Not going to lie, it's been a slow process. I've been signed as close to four years and I've been taking it seriously for two. January marked the first full year of solely modeling. Despite everything, I'm stoked with how things are going.

Could you give us a fun anecdote about yourself?
I frequently get called ma'am on accident…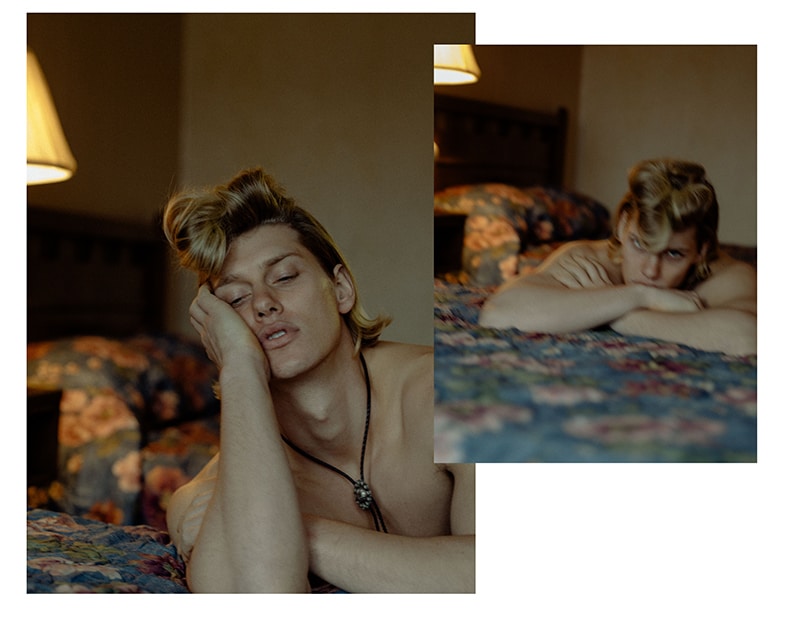 Essentials to bring along your travels for a last-minute job are…
A book, headphones, protein bars or snacks because airport food is basically a robbery and a portable phone charger.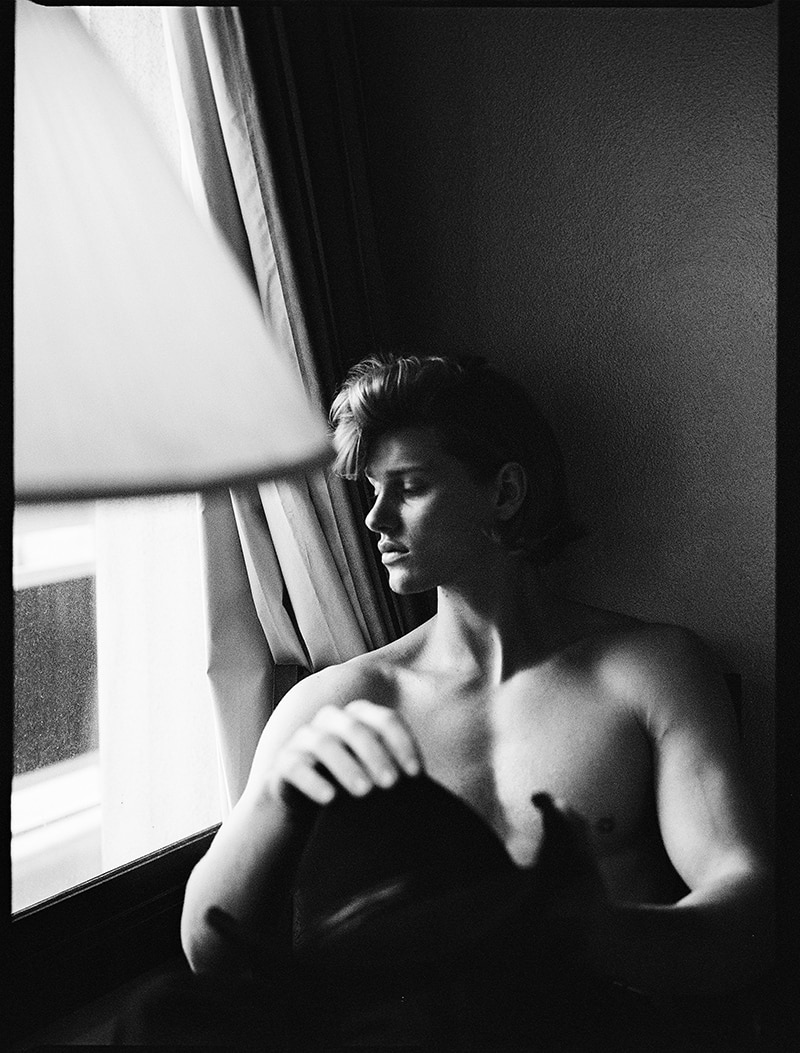 Do you feel emboldened through your social media channels? If so/not, how come?
Sometimes yes absolutely, I love it when people genuinely like the photos I post or a video of me just being myself. But most of the time positive reception on social media only comes from photos or videos that are more "revealing".

What do you wish you could have done differently throughout your journey?
I second-guessed myself a lot, which slowed me down. I wish I could have been more confident about my appearance.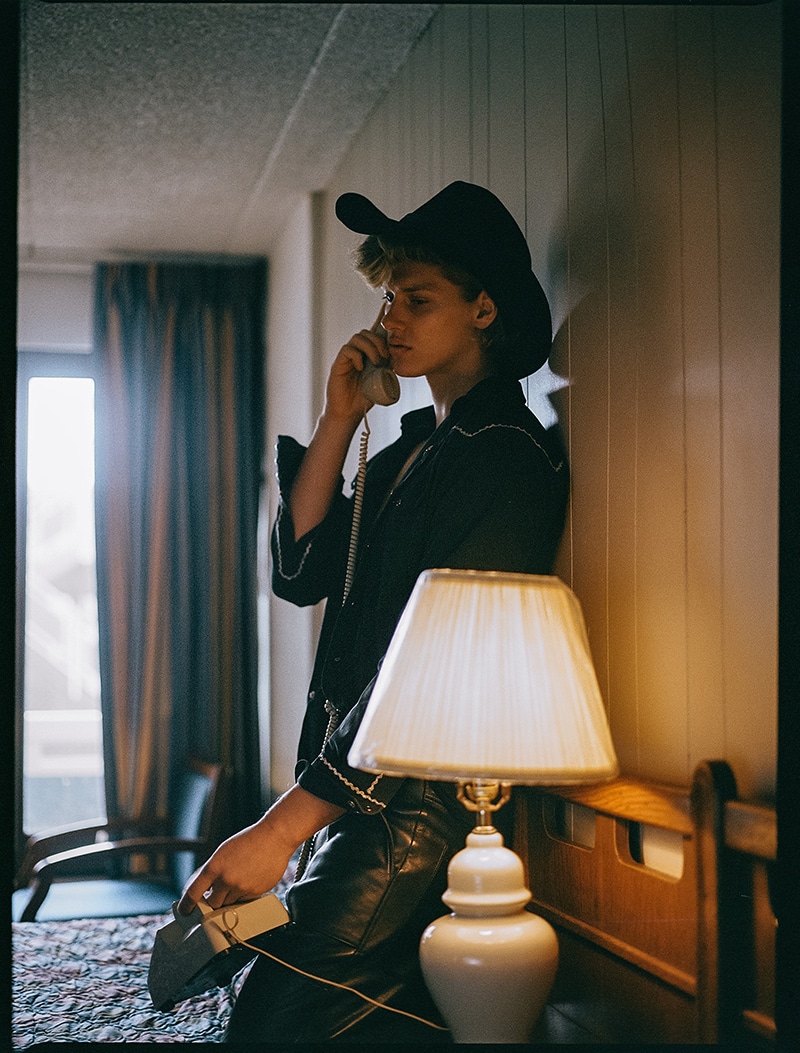 Any major inspirations?
Well, I've worked with Grace Jones, and if I can be half as badass like her, I'll be happy.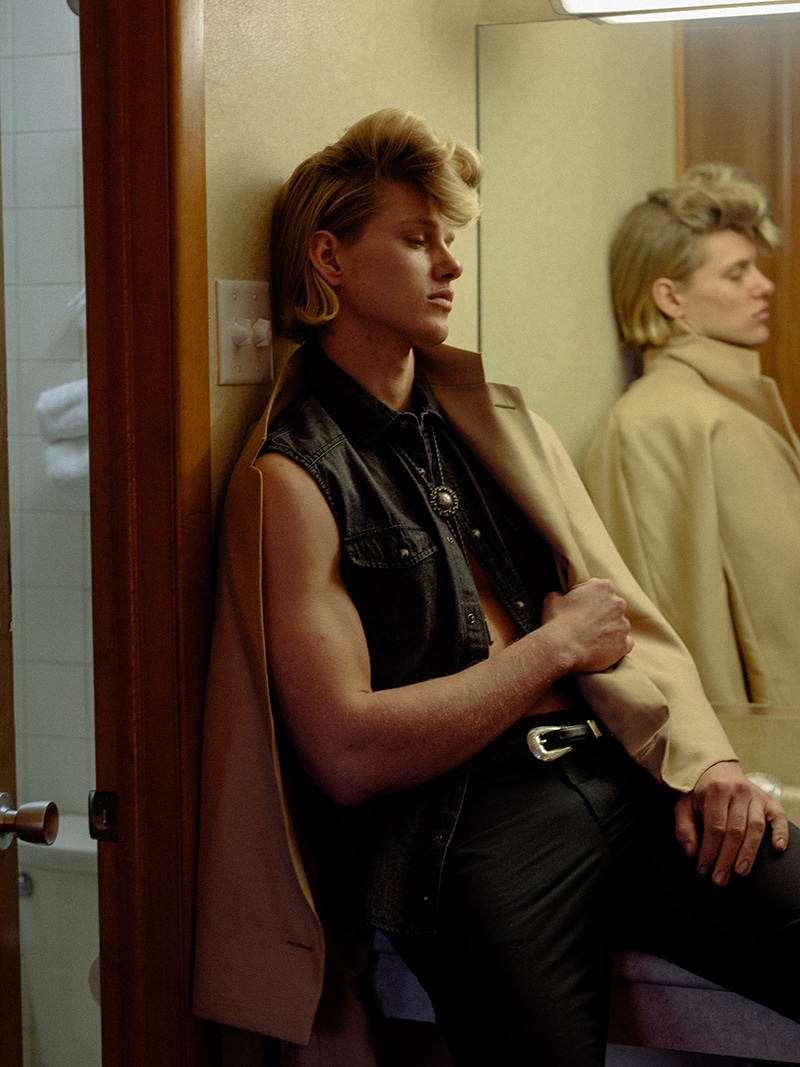 What's the wisest lesson you've learnt being in the industry?
Be nice and be genuine. I've made heaps of lifelong friends through the industry, that in it of itself is priceless.

Any advice to give the young wave of aspiring models, wanting to venture into such field?
It's harder now for legitimate models more than it has ever been due to social media but that doesn't mean you should give up. if you want to stand out show personality, be polite. you're not just a manikin for clothes and little politeness goes a long way.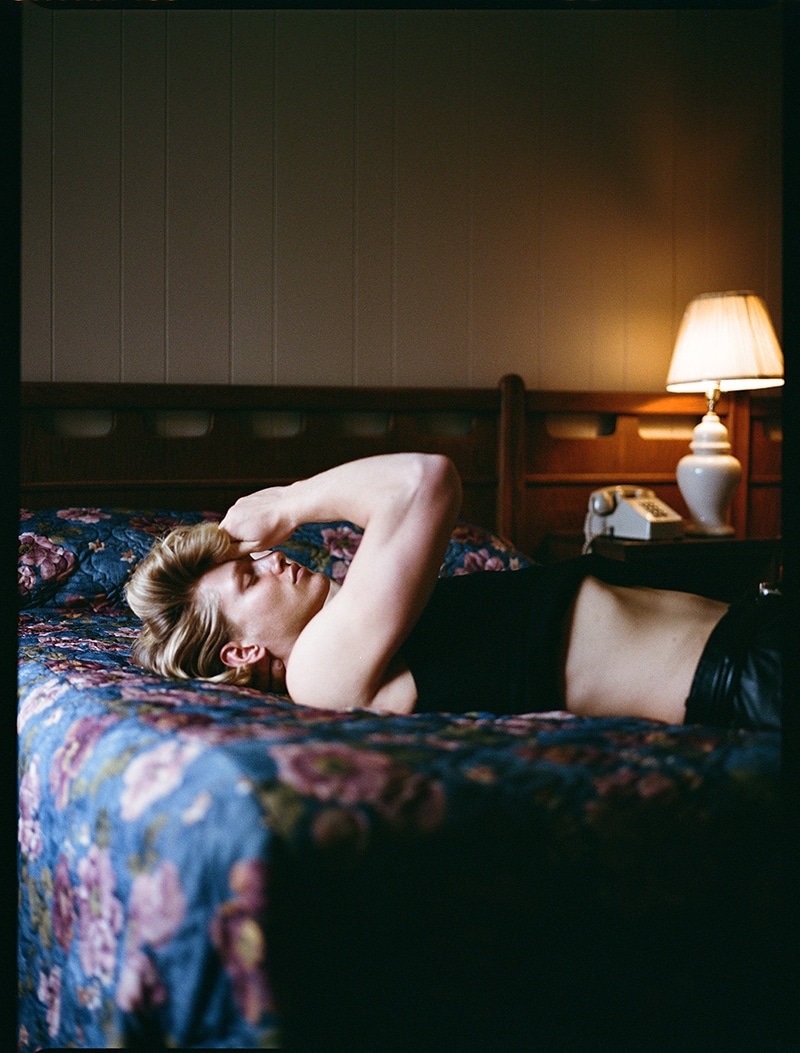 Photography: Menelik Puryear @mr_puryear
Styling: Paul M Frederick w/ See Management @paulmfrederick
Hair: Peter Butler With Tracy Mattingly @peterbutlerhair
Talent: Charles Bilgrien @chuck_bilgrien at Heroes Models New York
Brands: Wrangler, Ami, Alfred Dunhill, Ermenegildo Zegna, Rhude, DSquared2, Emporio Armani, Ariat