Mr P. has just dropped the latest heat for the Fall/Winter 2023 season, and it's all about quality and sustainability. This collection, now available on MR PORTER, is a blend of 234 pieces spanning from ready-to-wear to accessories and footwear.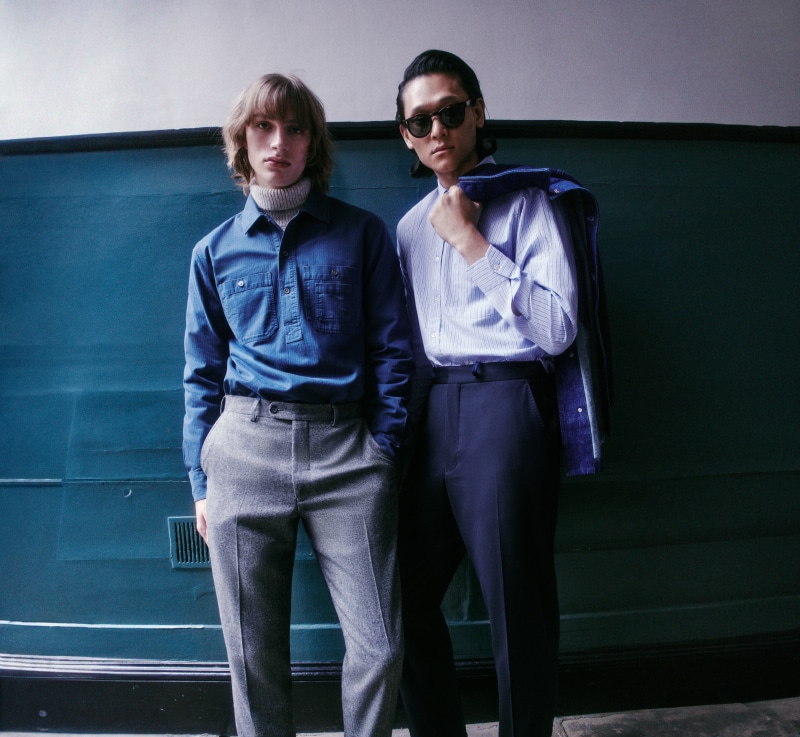 Taking cues from the creative minds of the 1960s like David Bailey, Kenneth Noland, and Bridget Riley, Mr P. is going bold with patterns, textures, and a color palette that includes burnt orange, jade green, burgundy, and shades of sky blue. Picture monochrome geometric knits, artsy printed accessories, and unstructured tailoring that's just effortlessly cool. And don't forget the wrap coats and those legendary leather and suede jackets.
Mr P. isn't just about looking good; it's about doing good too. Over 70% of the collection is crafted using sustainable materials and processes in line with the YOOX NET-A-PORTER Infinity strategy. The aim? By 2025, Mr P. plans to be fully in sync with these sustainability guidelines. These eco-conscious pieces find their place in MR PORTER's Craftsmanship Code, a curated selection that champions craft, local communities, responsible manufacturing, and sustainable materials.
Mr P. is also embracing Digital ID technology, giving you the lowdown on each garment's design, origins, care, and styling tips. So, you're not just buying clothes; you're investing in versatility, longevity, and value.
Discover the collection and the Mr P. Permanent range – the essentials you'll keep coming back to. Just click here!