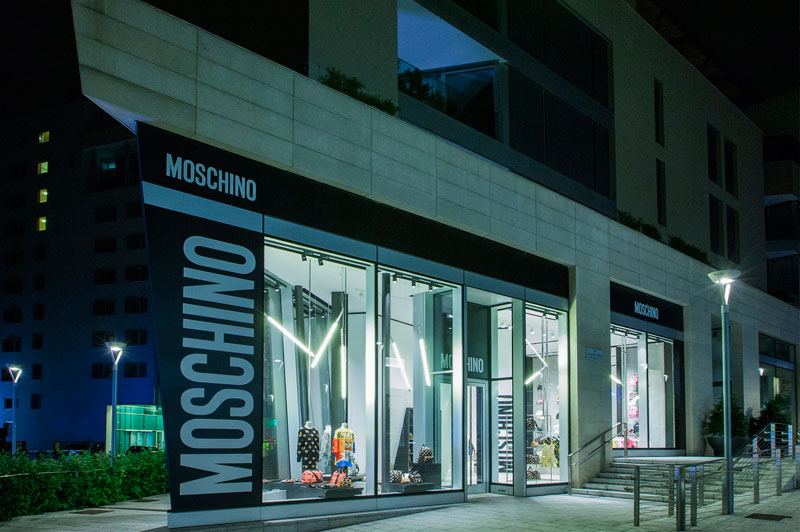 Moschino opens a new store in the heart of Porta Nuova, the space behind Piazza Gae Aulenti, in Milan. The 120 square meters store reflects the new image created by Jeremy Scott: a neutral and modern container in the form of a triangular shape, with soaring high ceilings, white walls, concrete floors and large windows facing the street.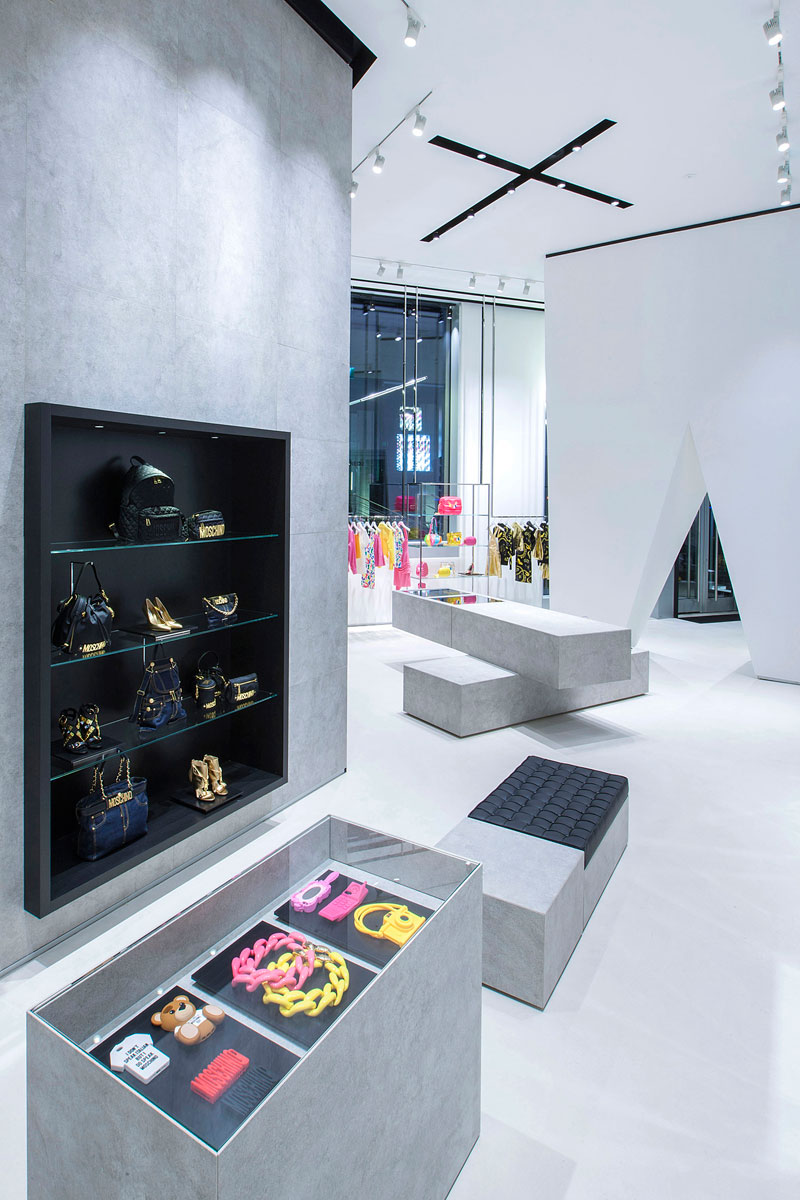 The interiors, designed according to the new concept of the Creative Director, is arranged around a monolithic stone bench, equipped with suspended shelves and hanging units in sleek chrome which contrasts with the tufted black leather seats. The special wall adds to both the sculptural elements and acts as a display for accessories.
The iconic brand is also highlighted by giant logos visible on the windows and inside, which adds a strong graphic and visual exhibition of the collections Moschino Couture for men and women, along with swimwear, jewelry, perfumes, garments and tech accessories.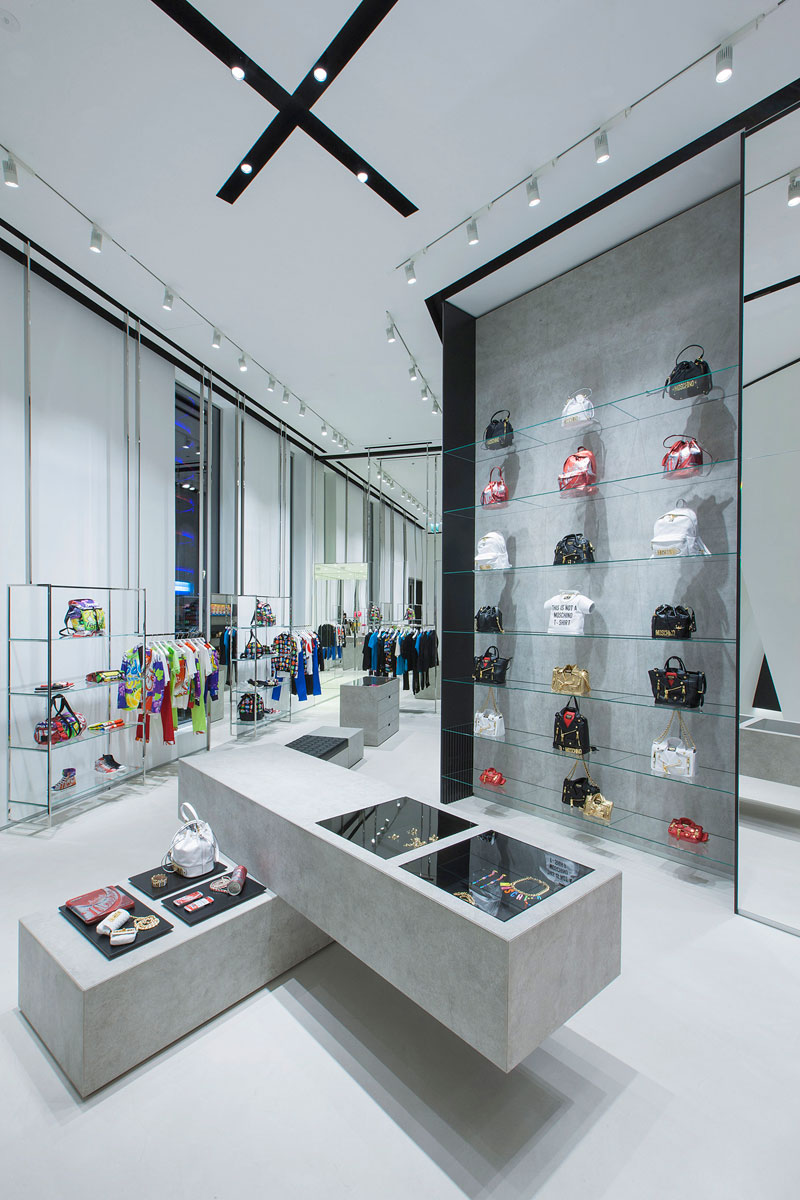 The place designed as a light filled gallery space is in line with the creative vision of Jeremy Scott. The designer declares, "I wanted an open gallery space that would be a blank canvas for my collections."
Moschino
Via Vincenzo Capelli, 1
20124 Milan
Tel. 02 36687099