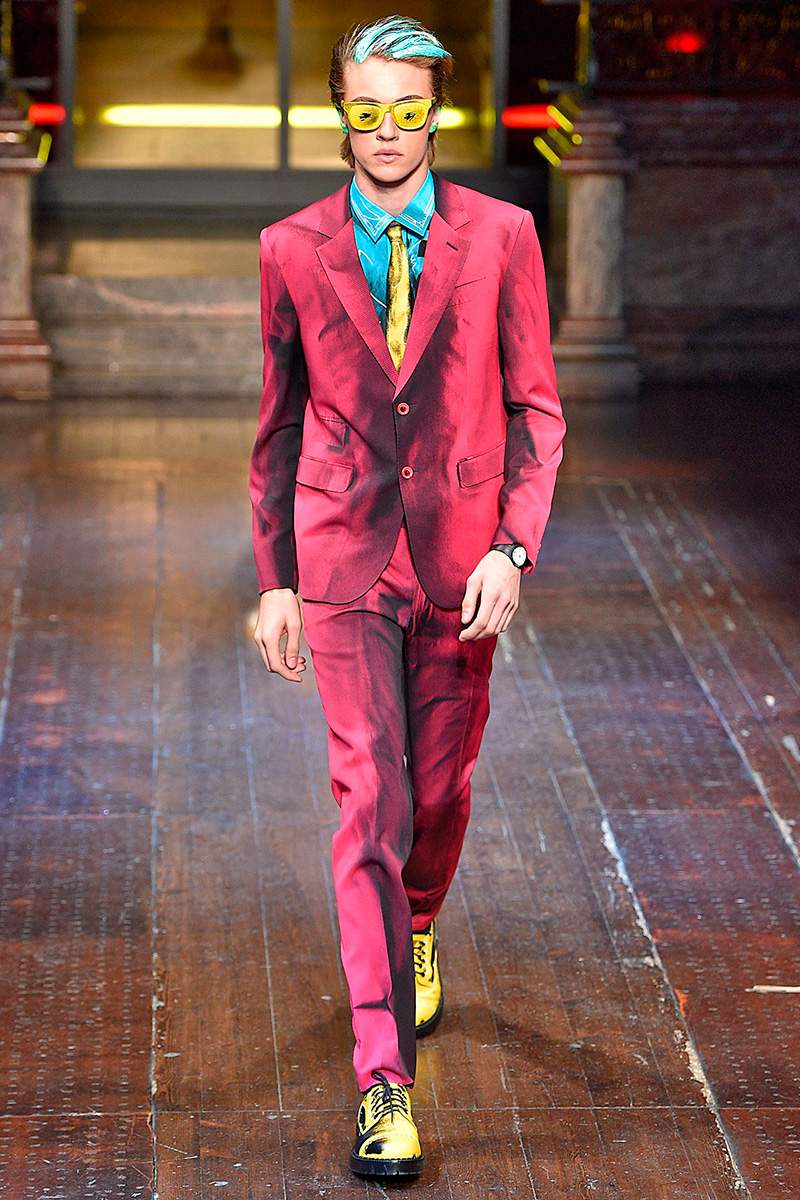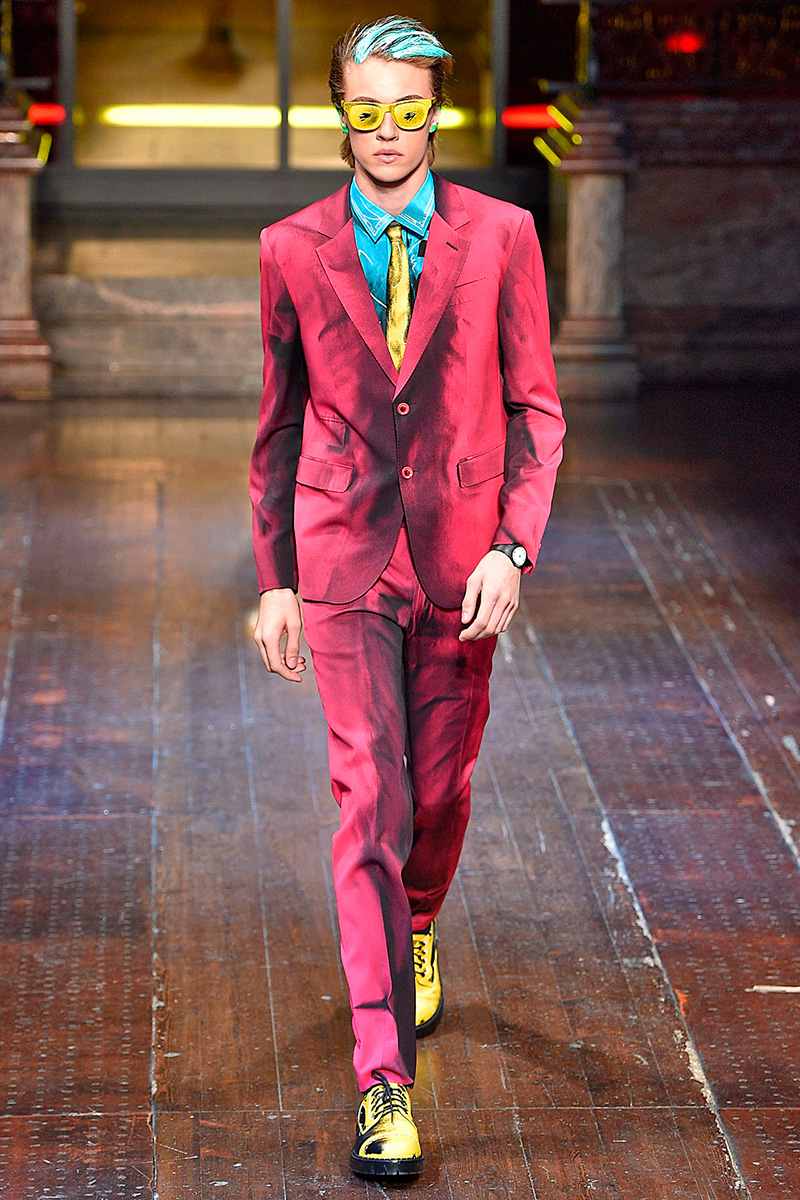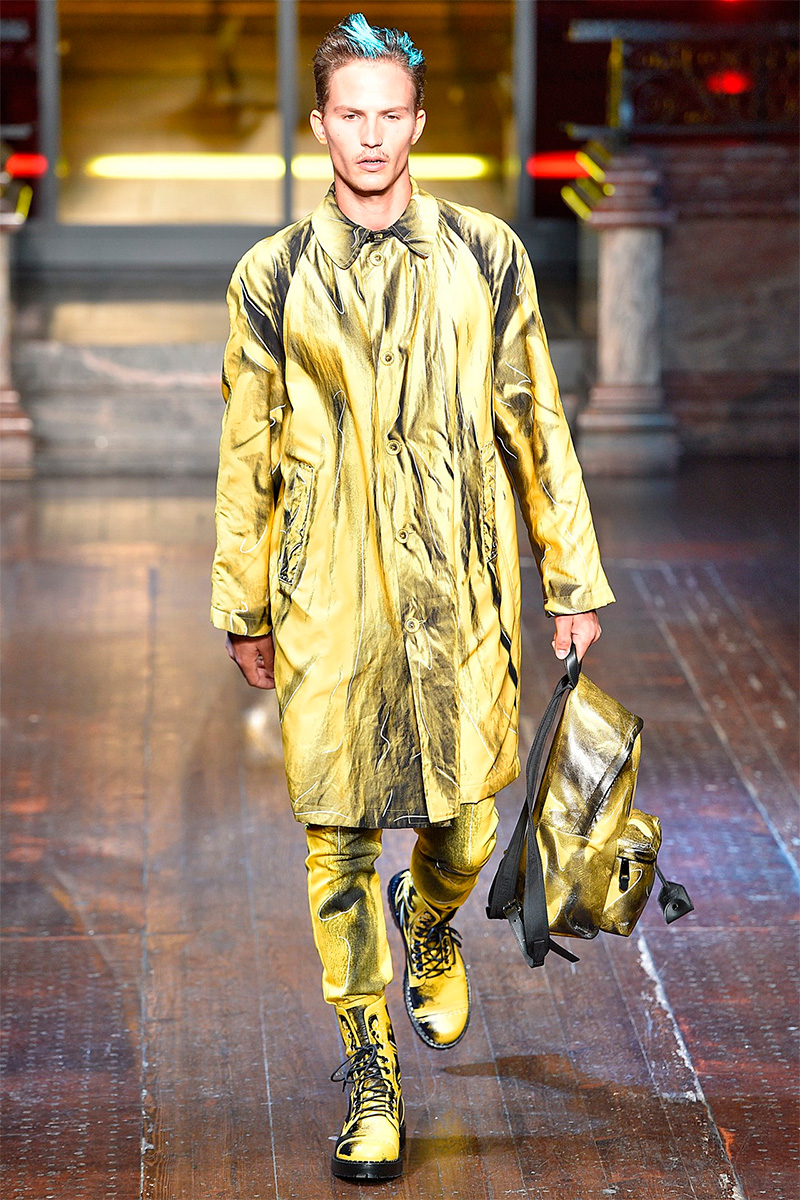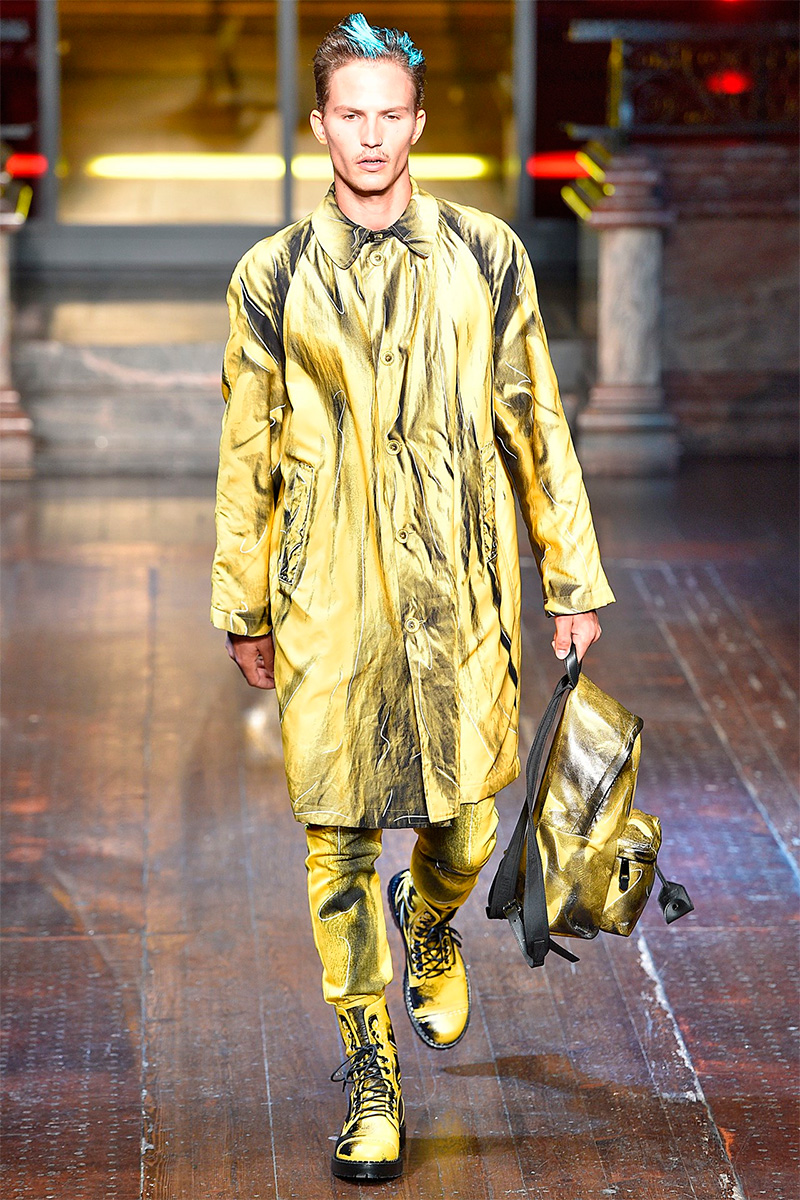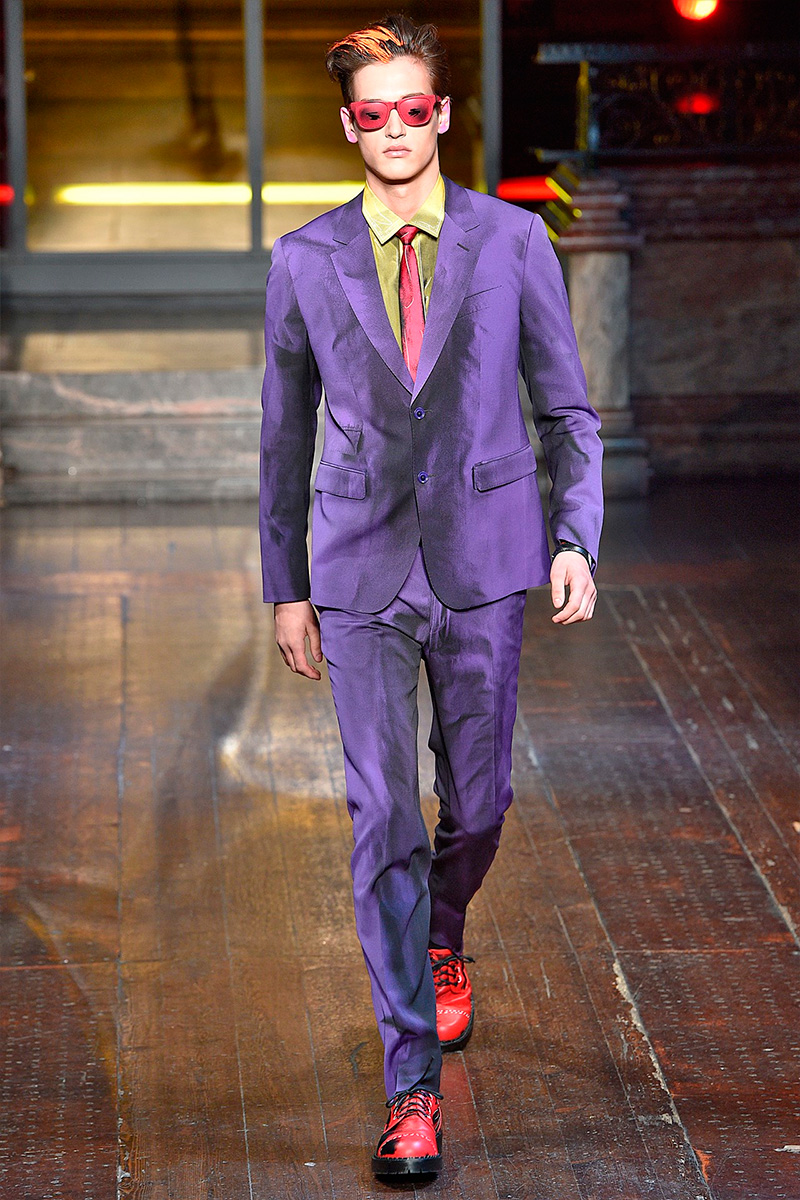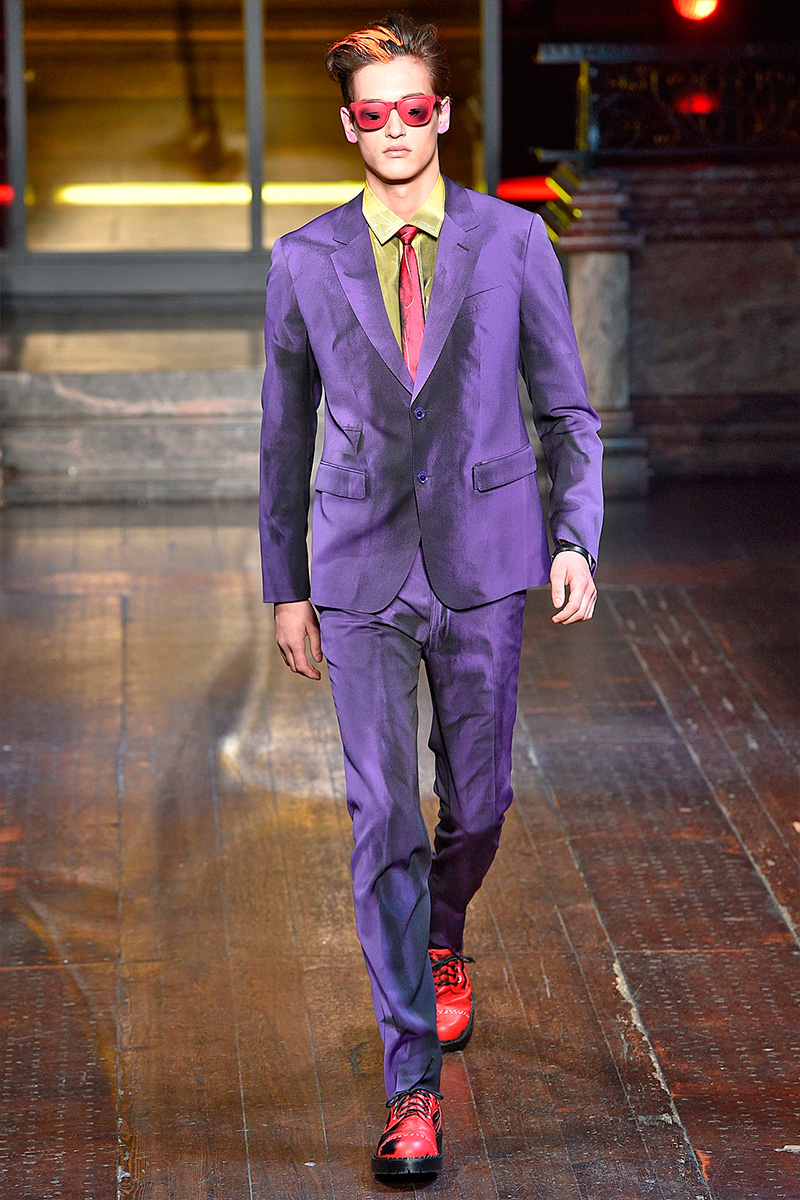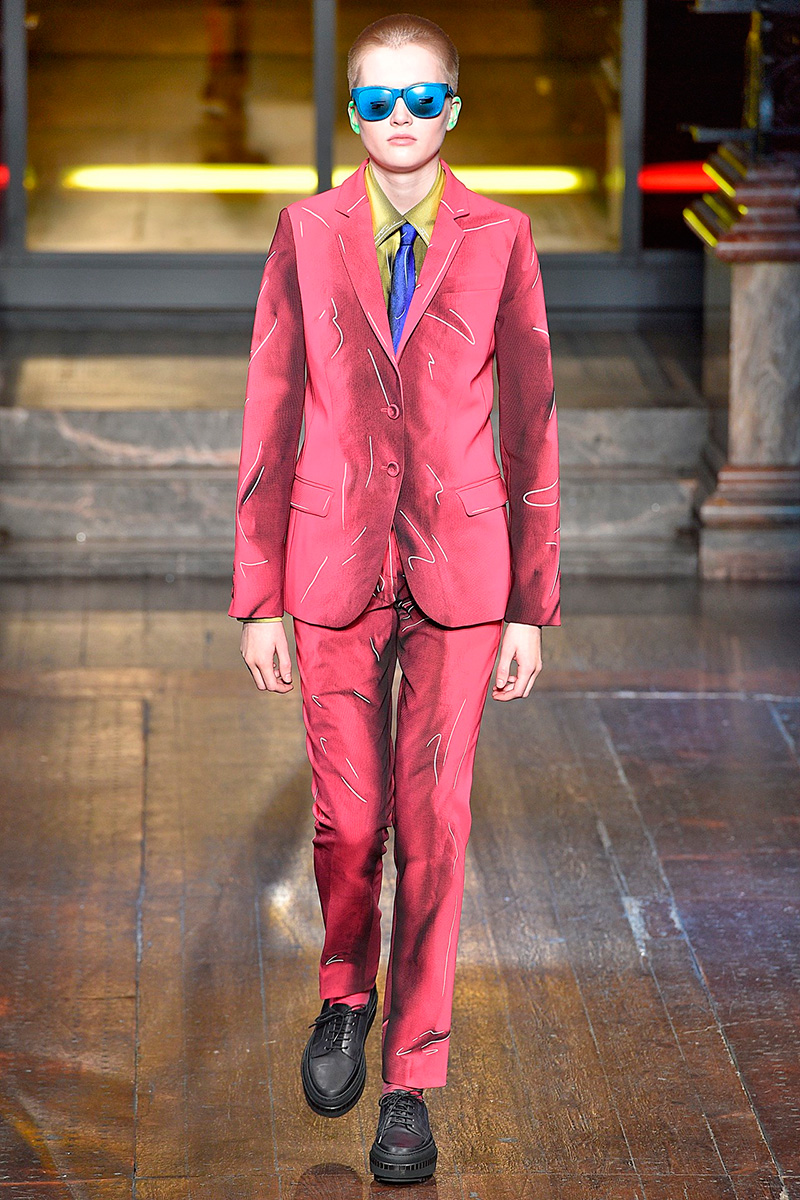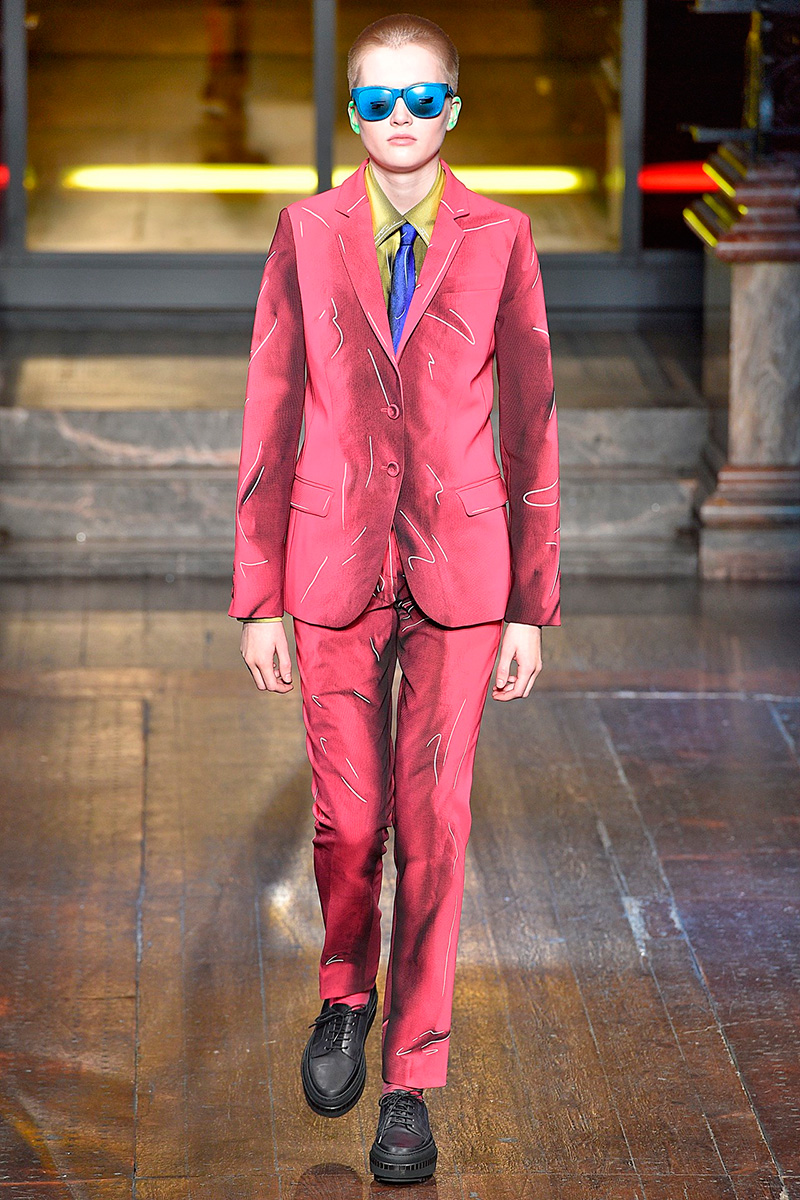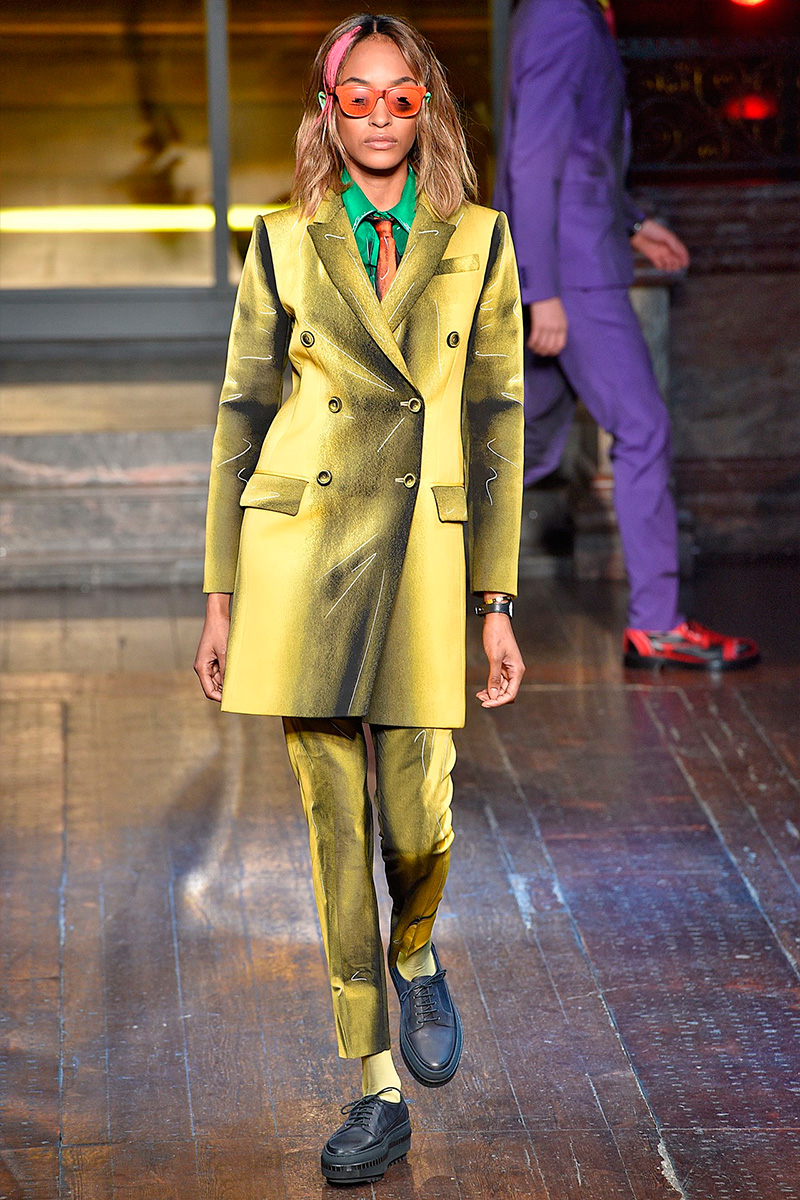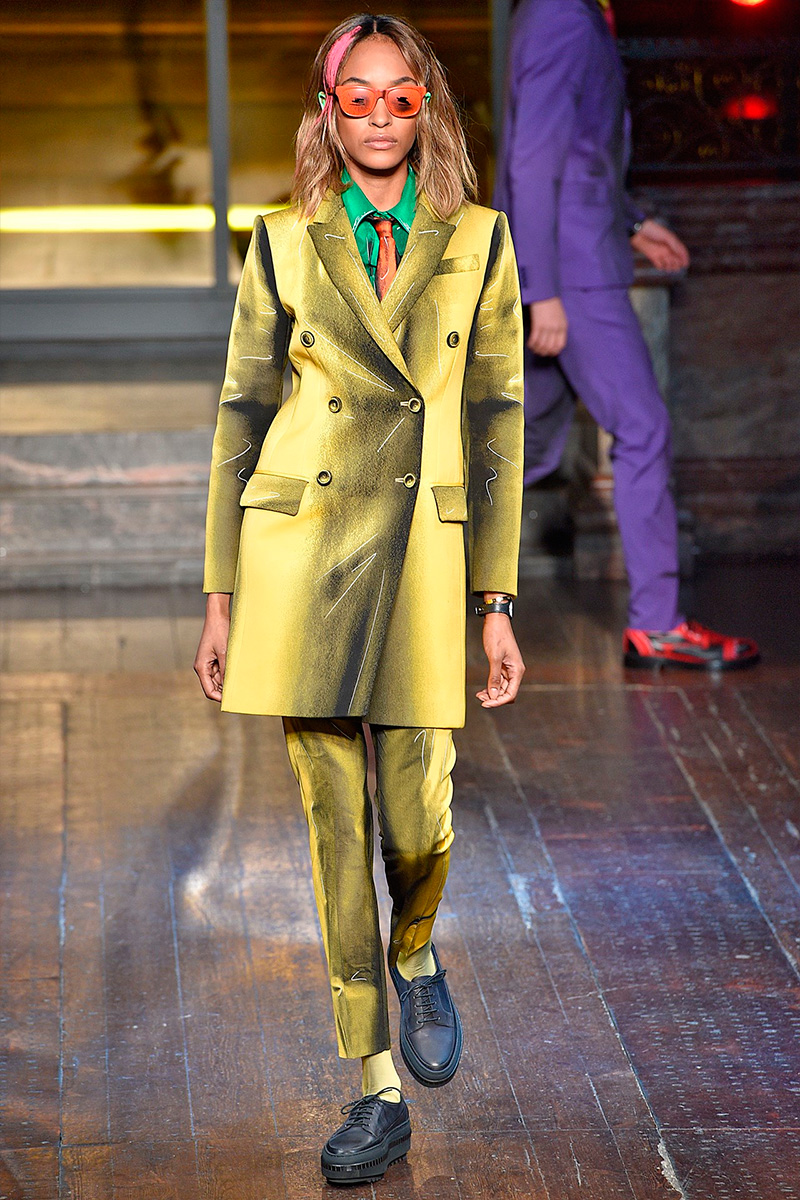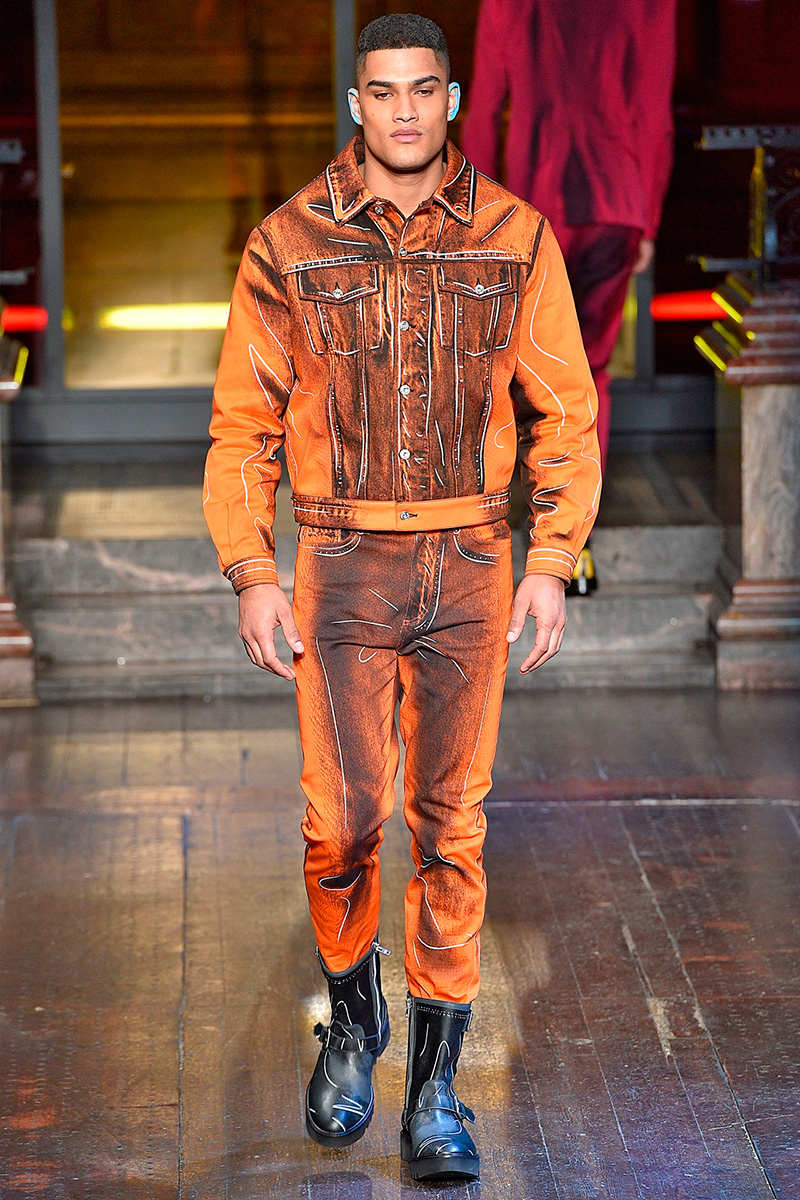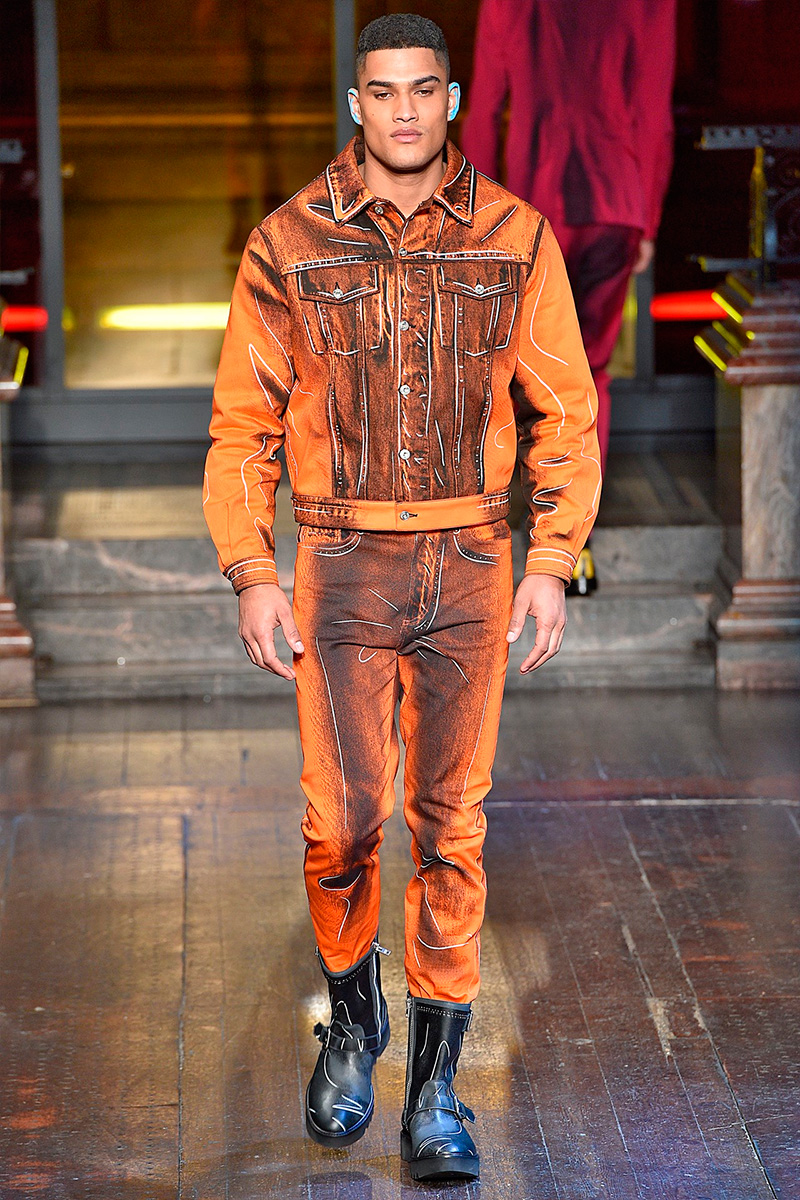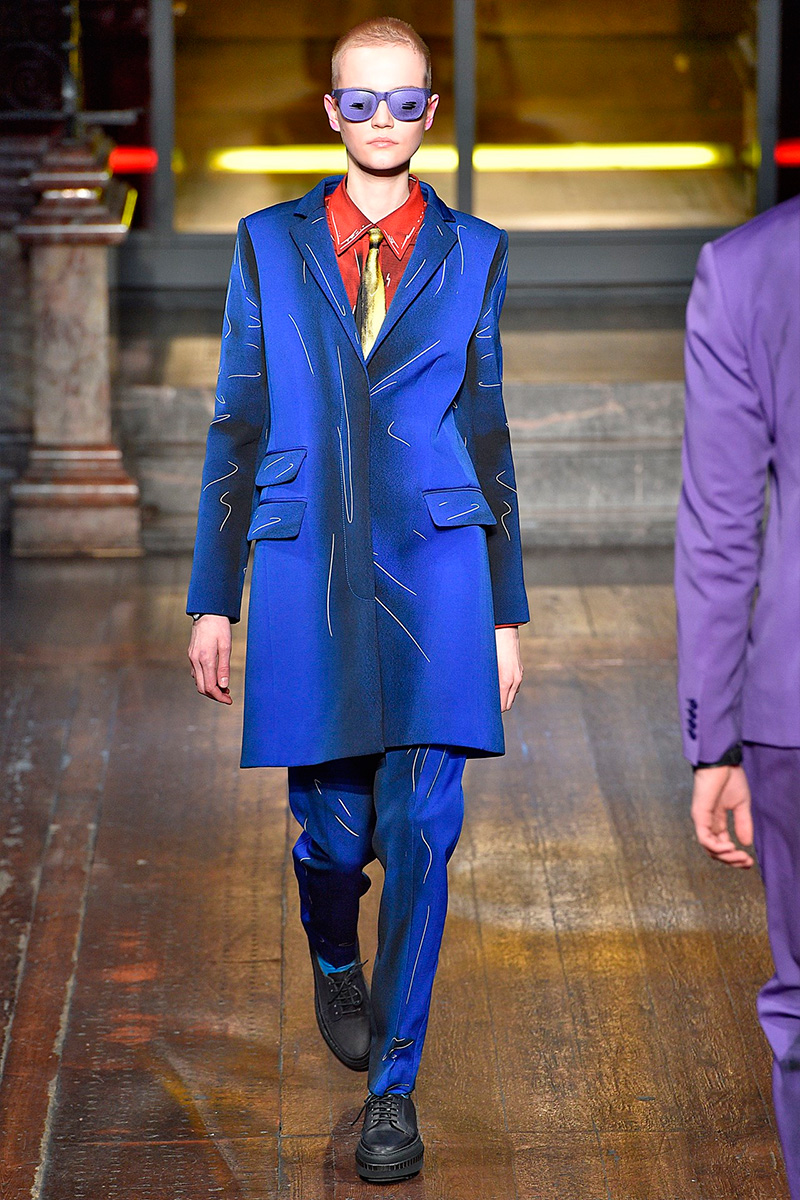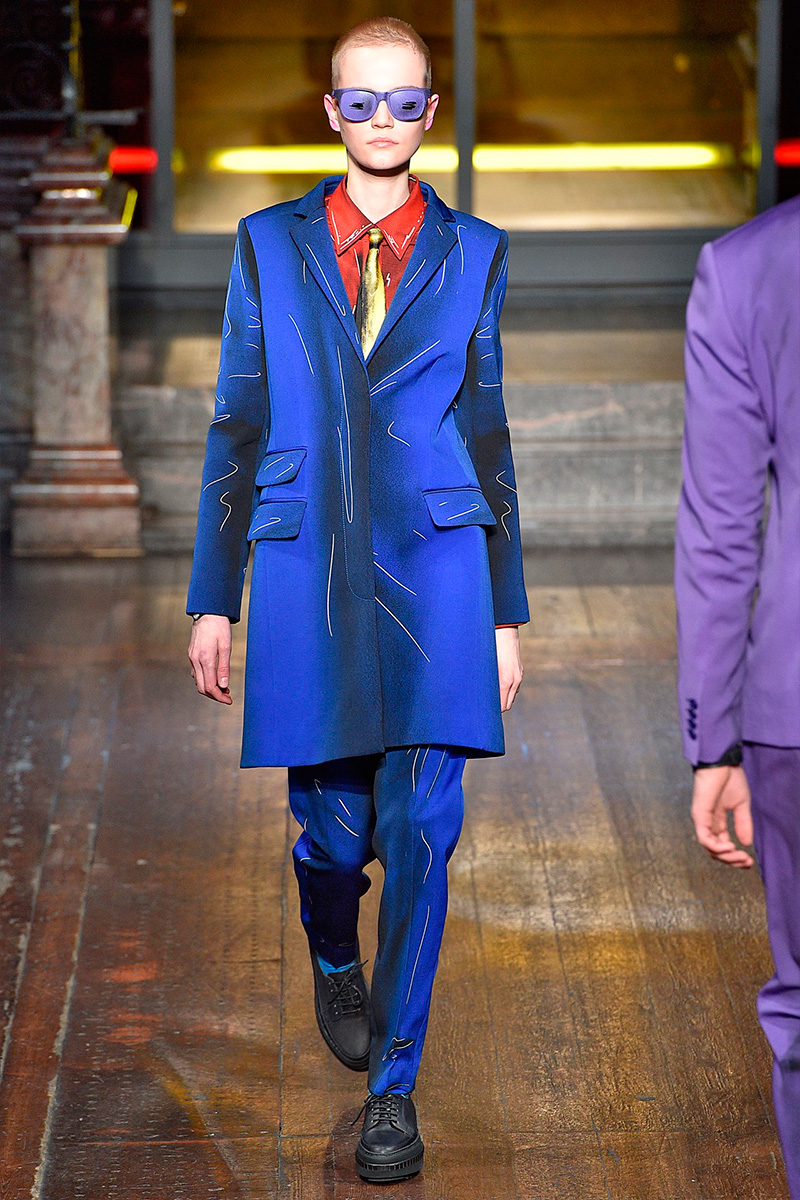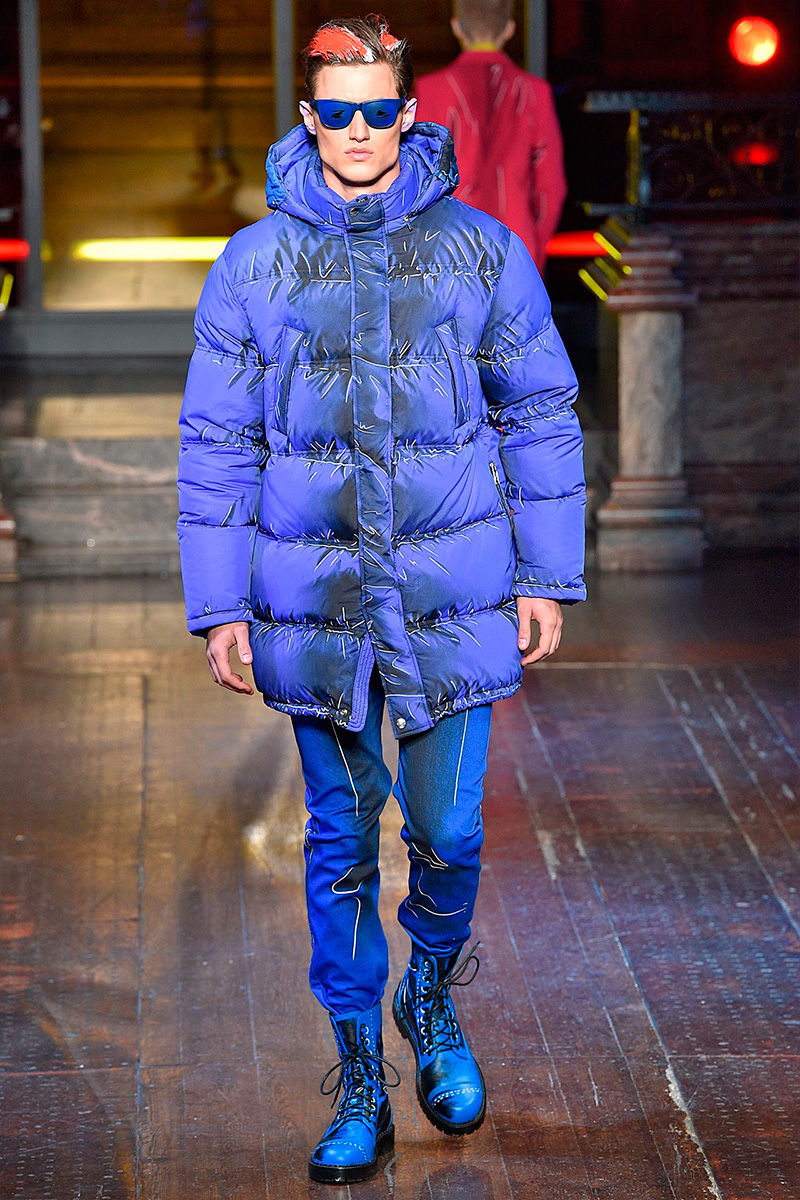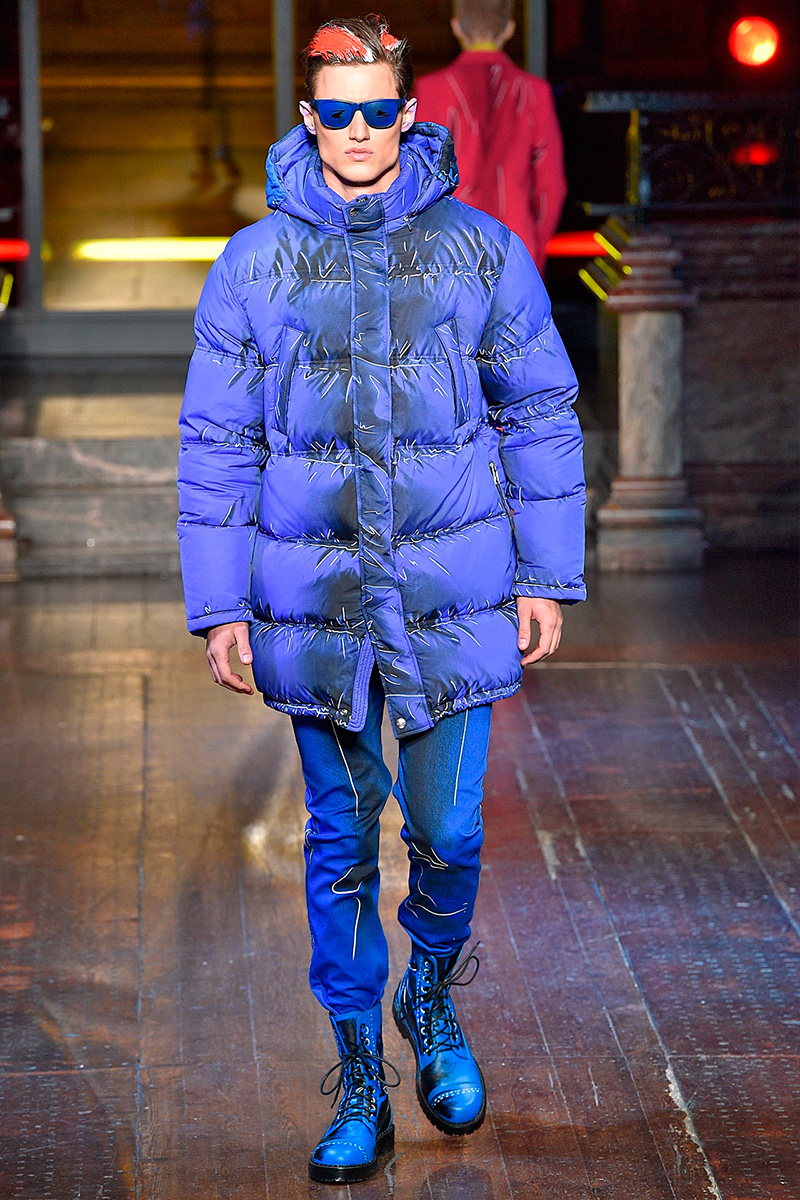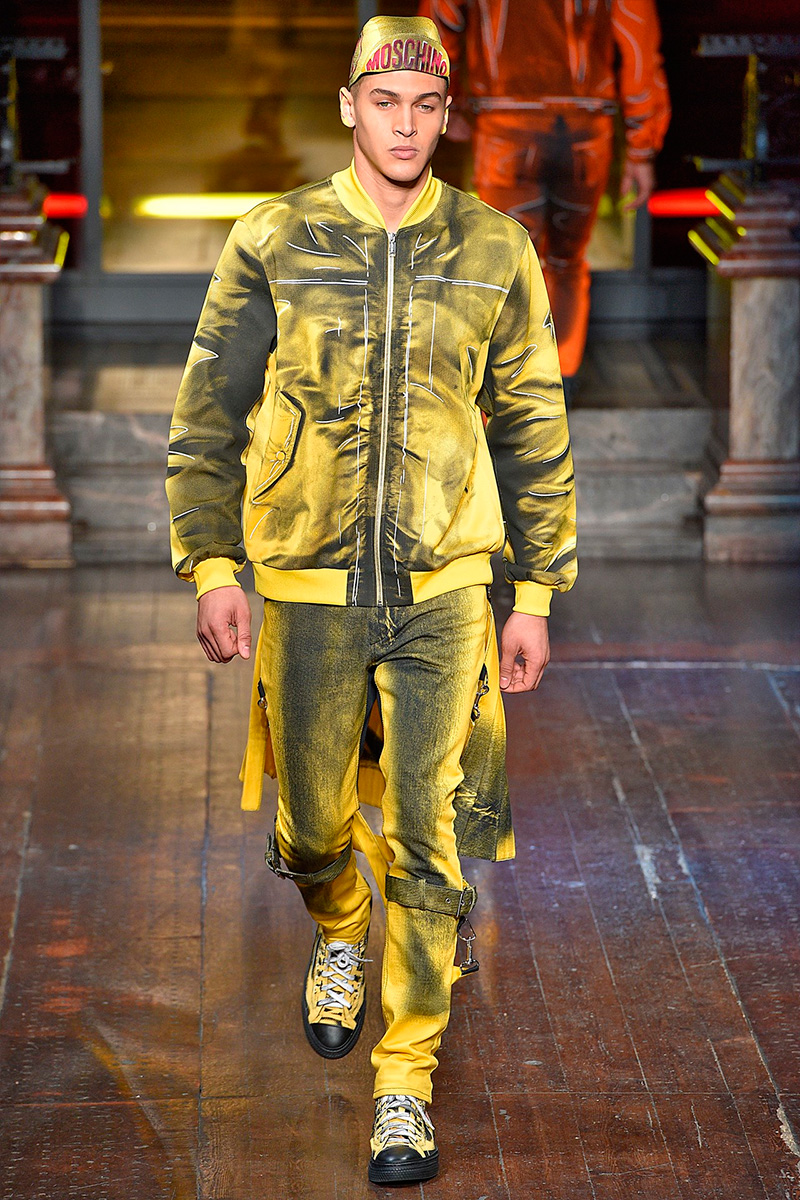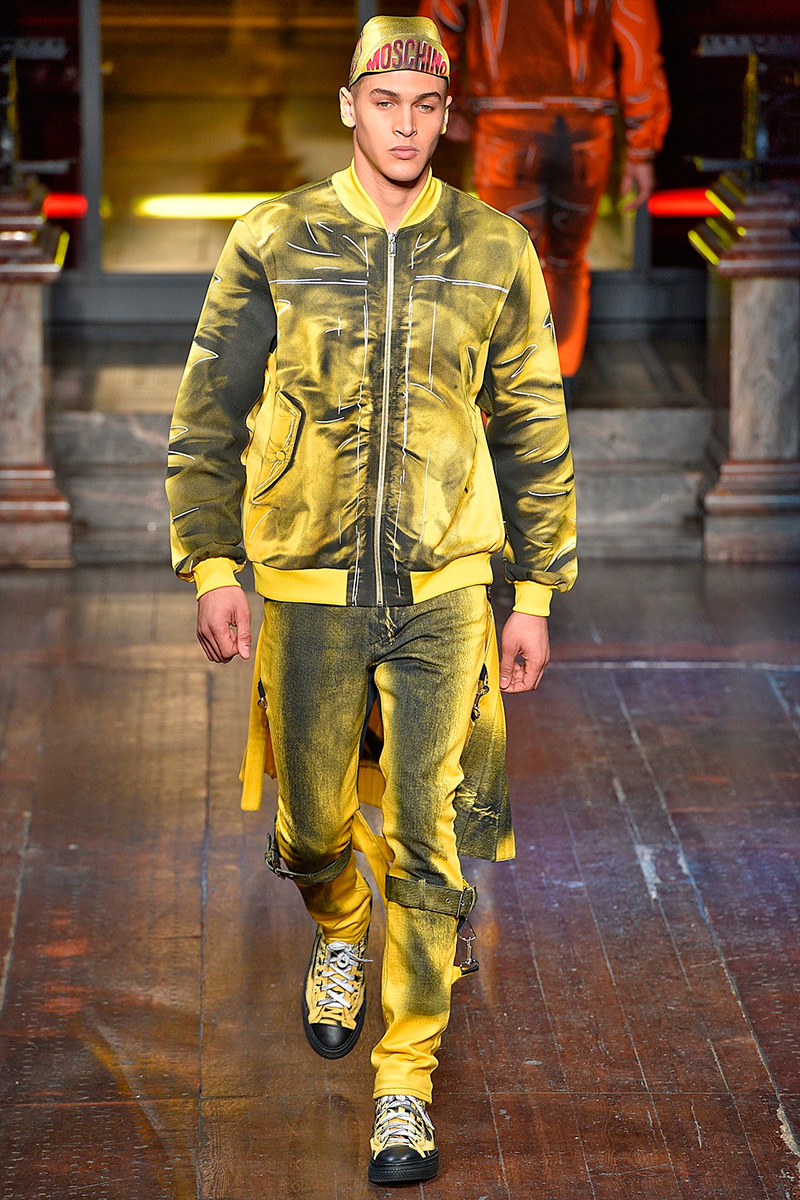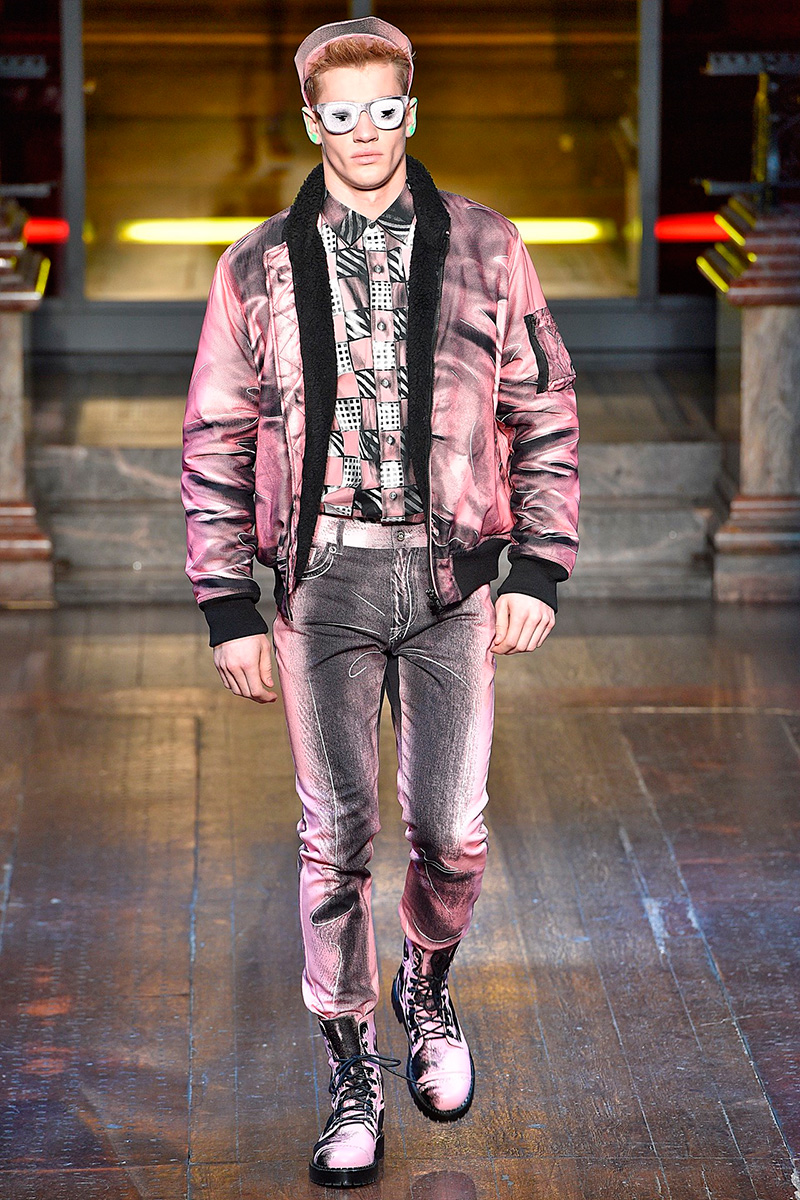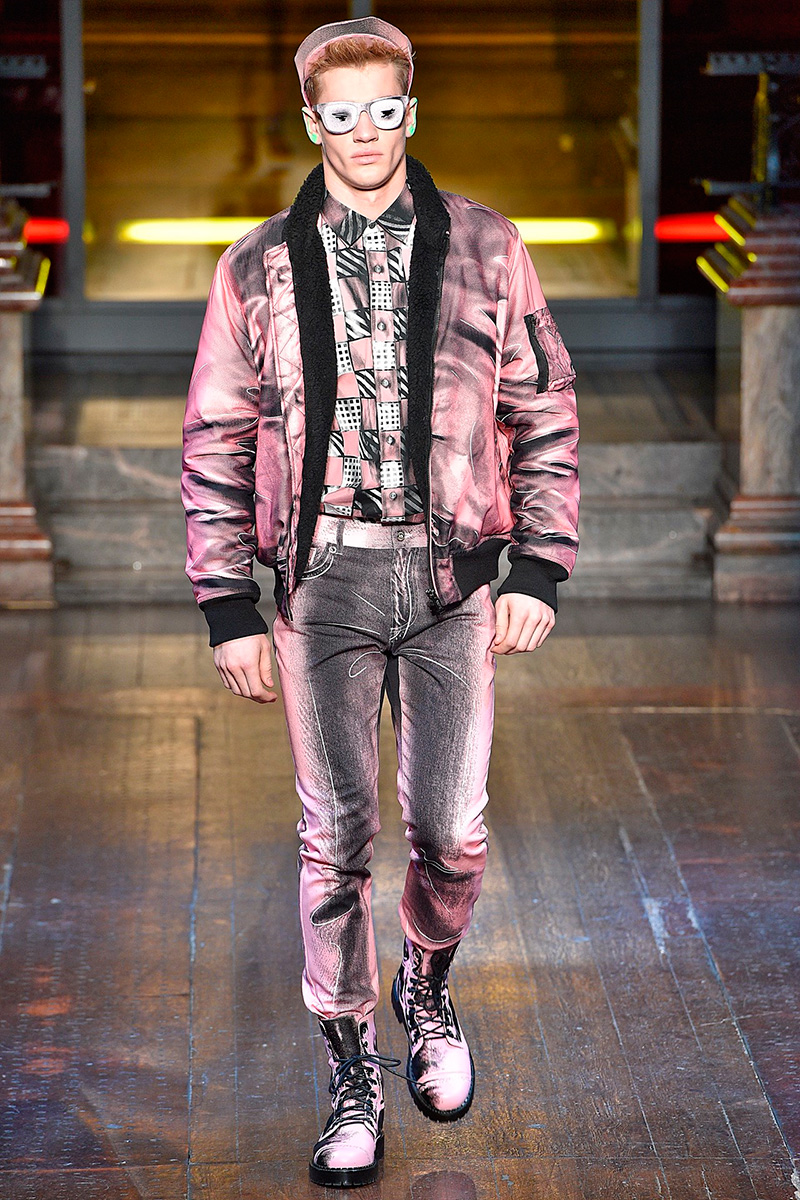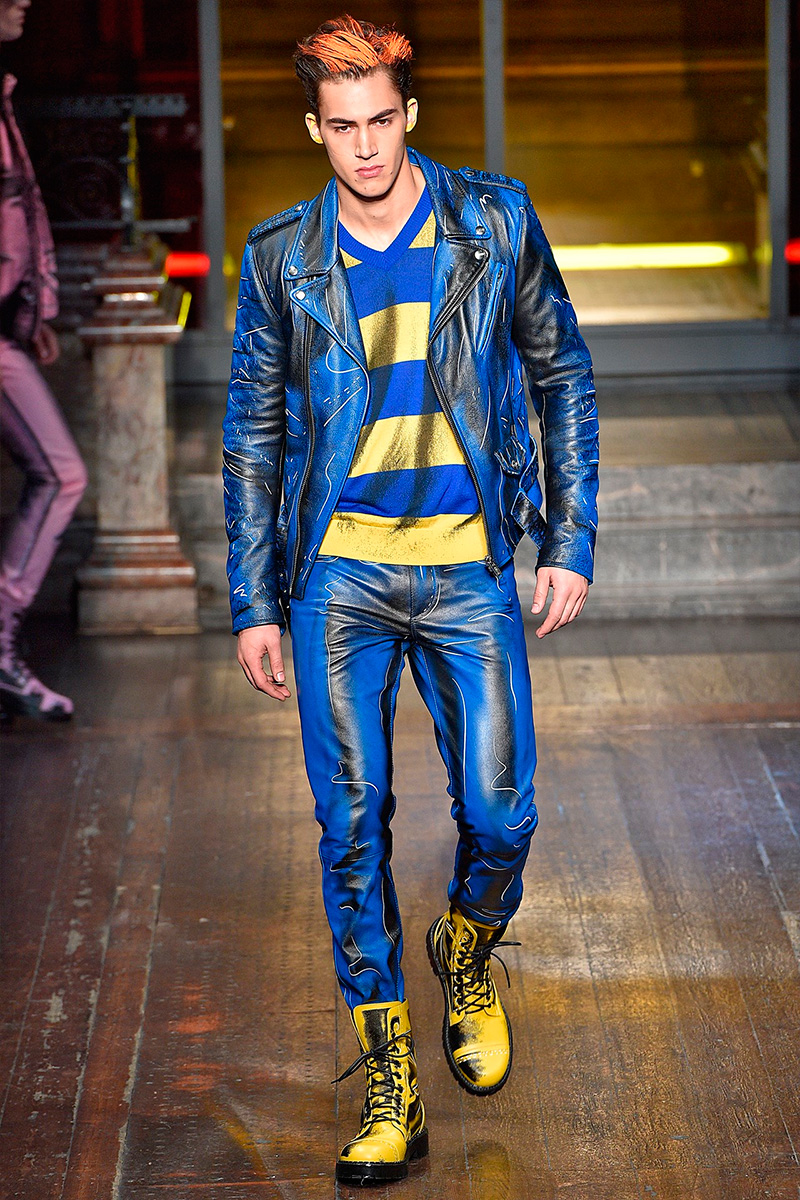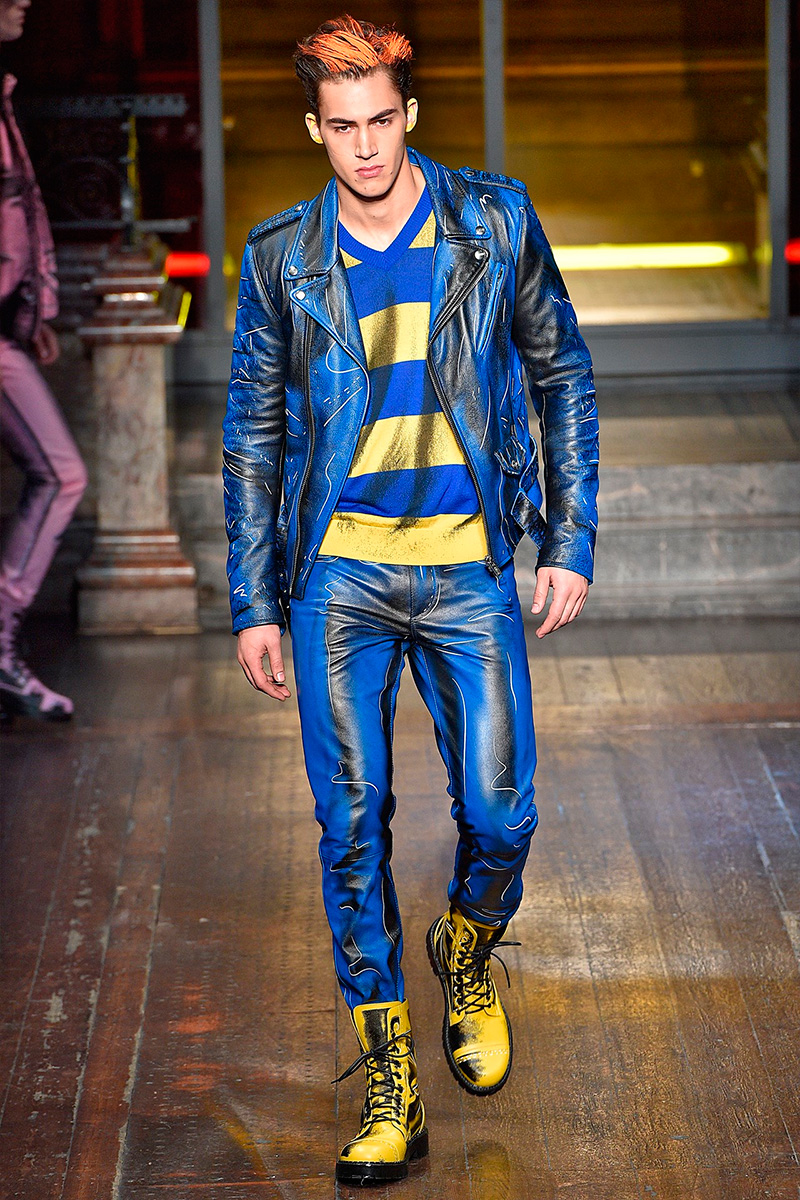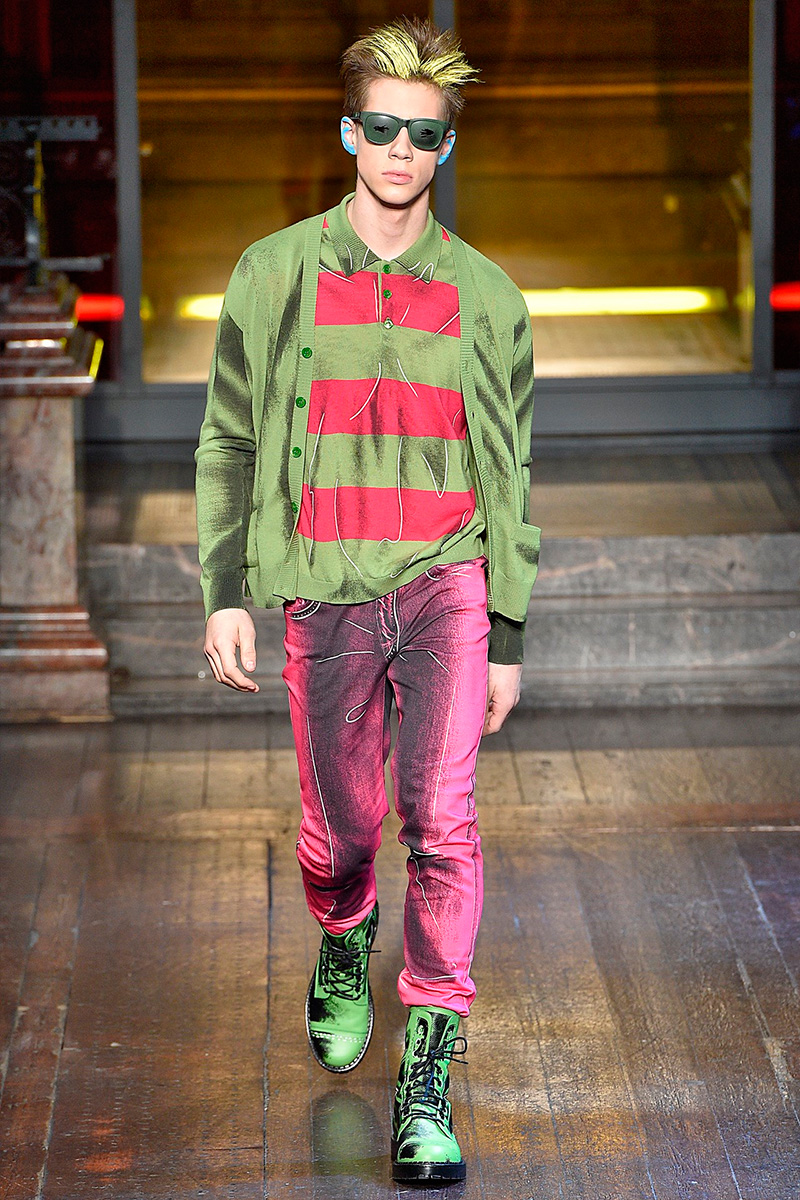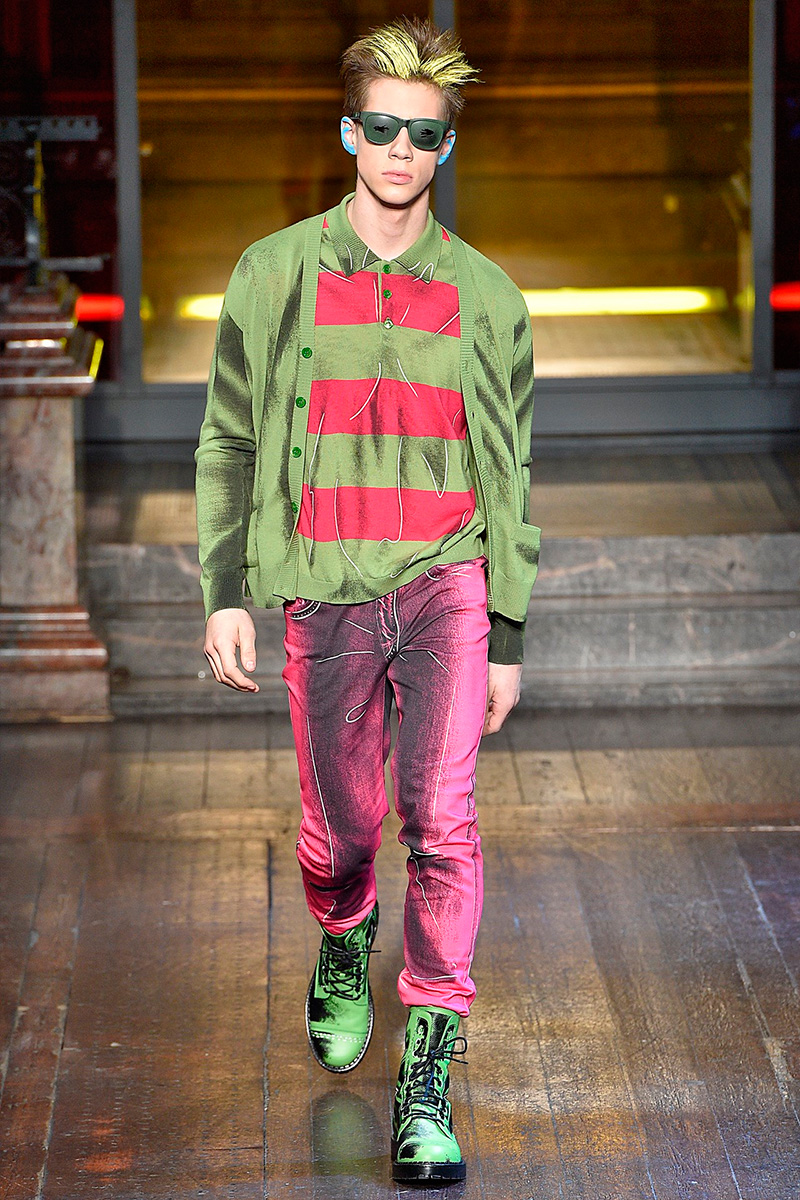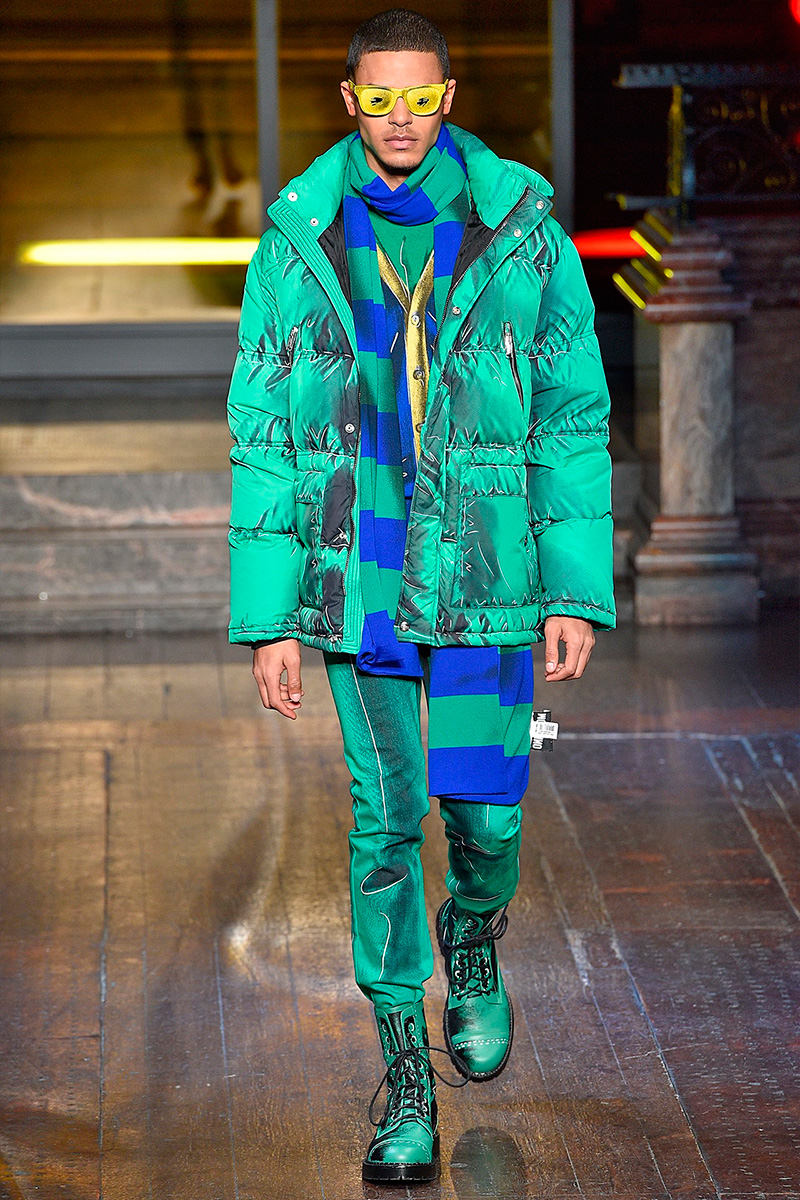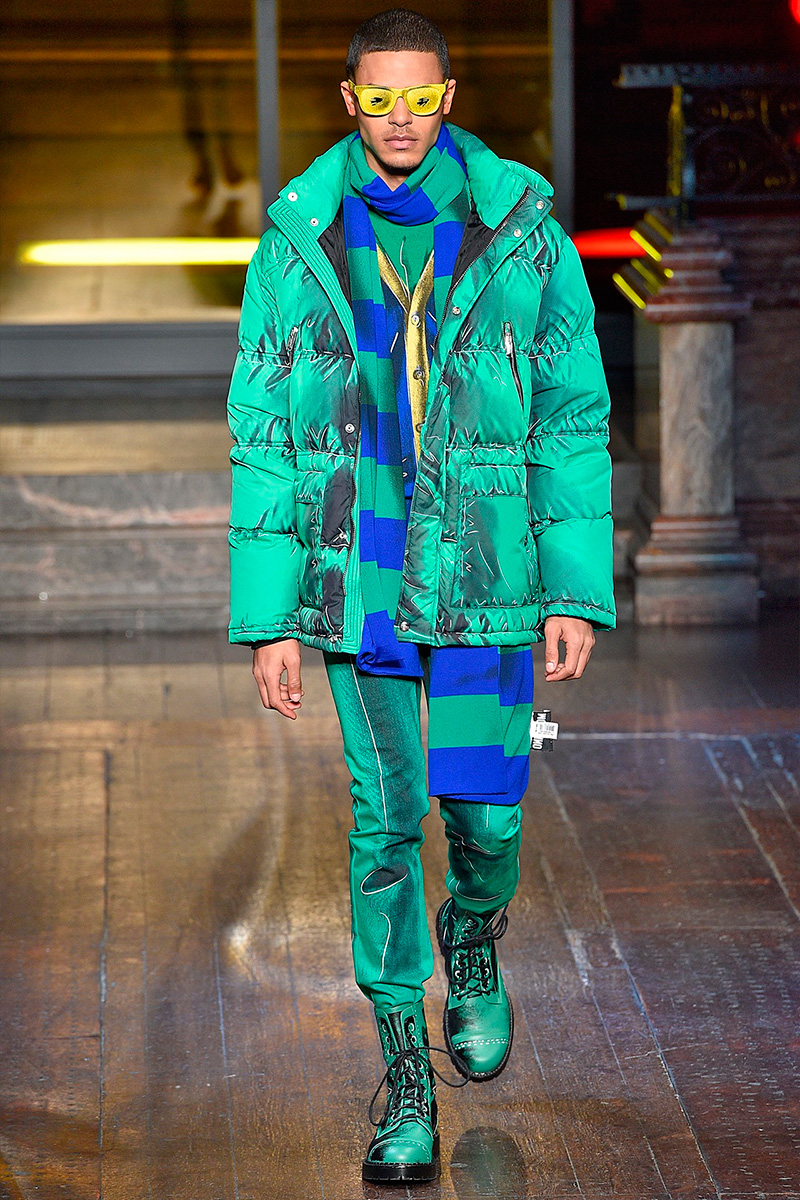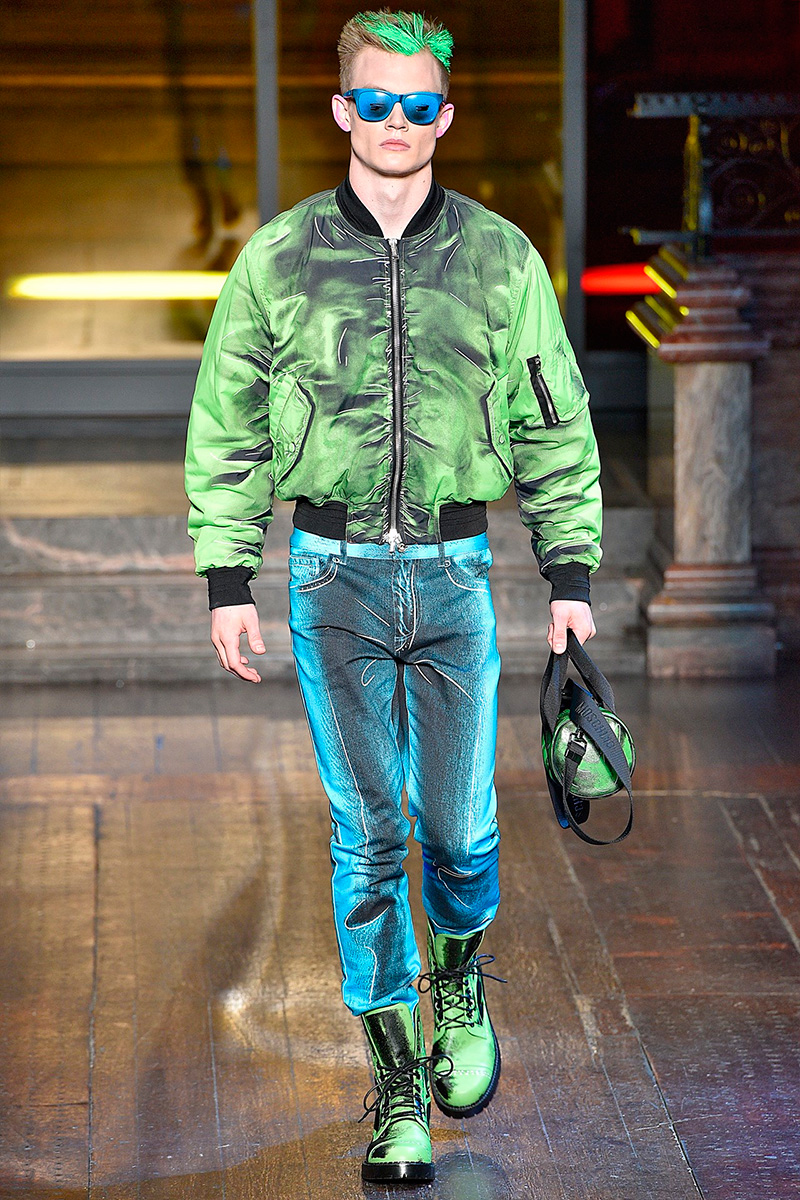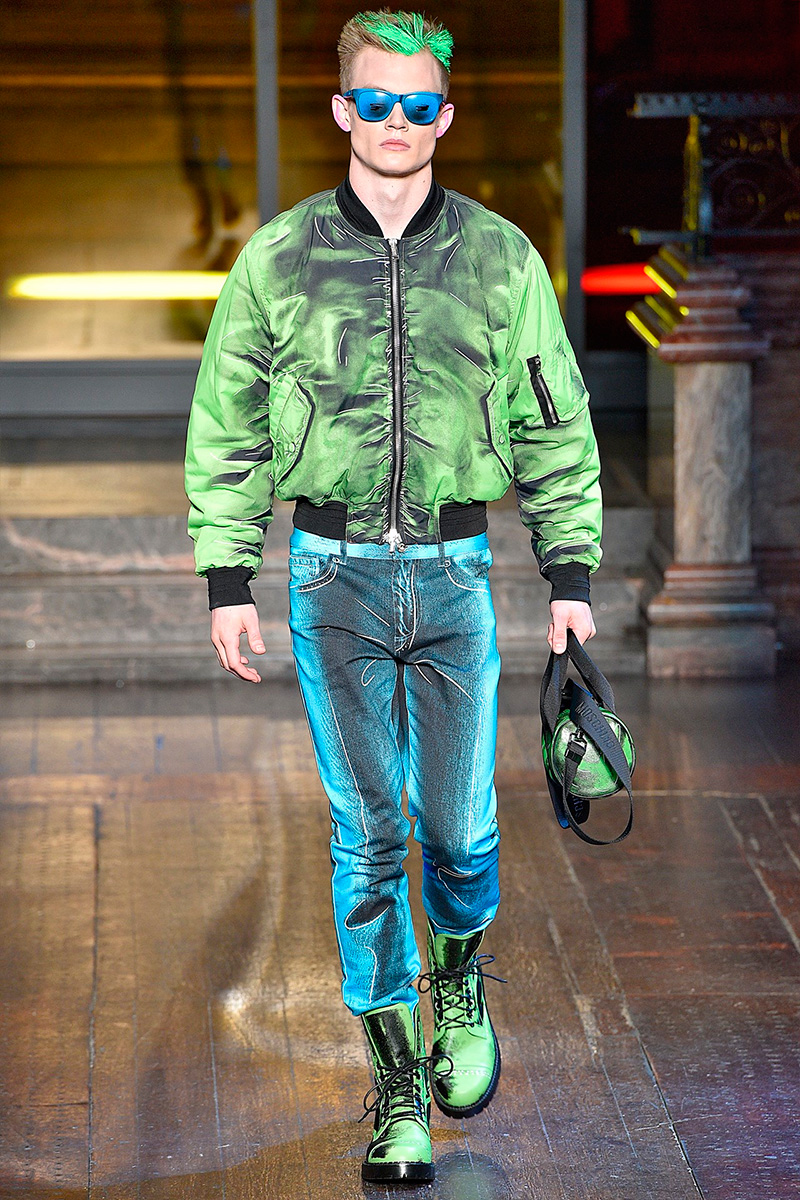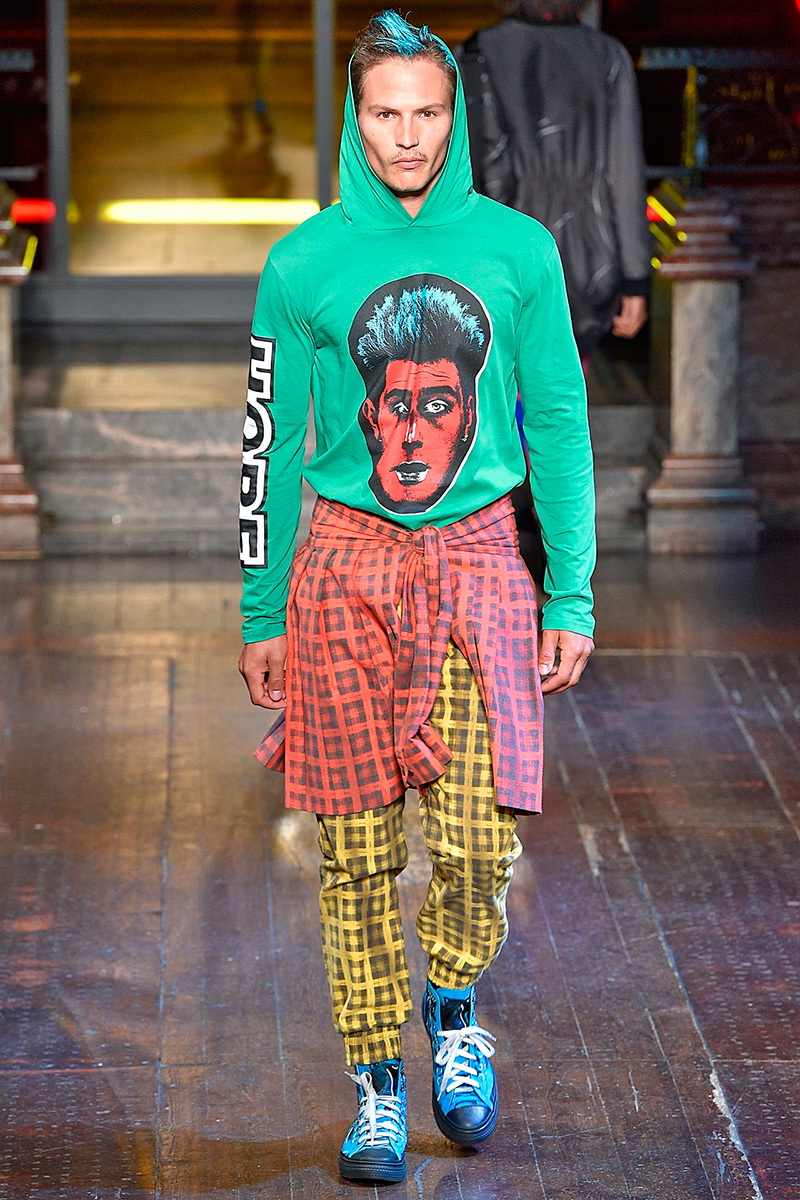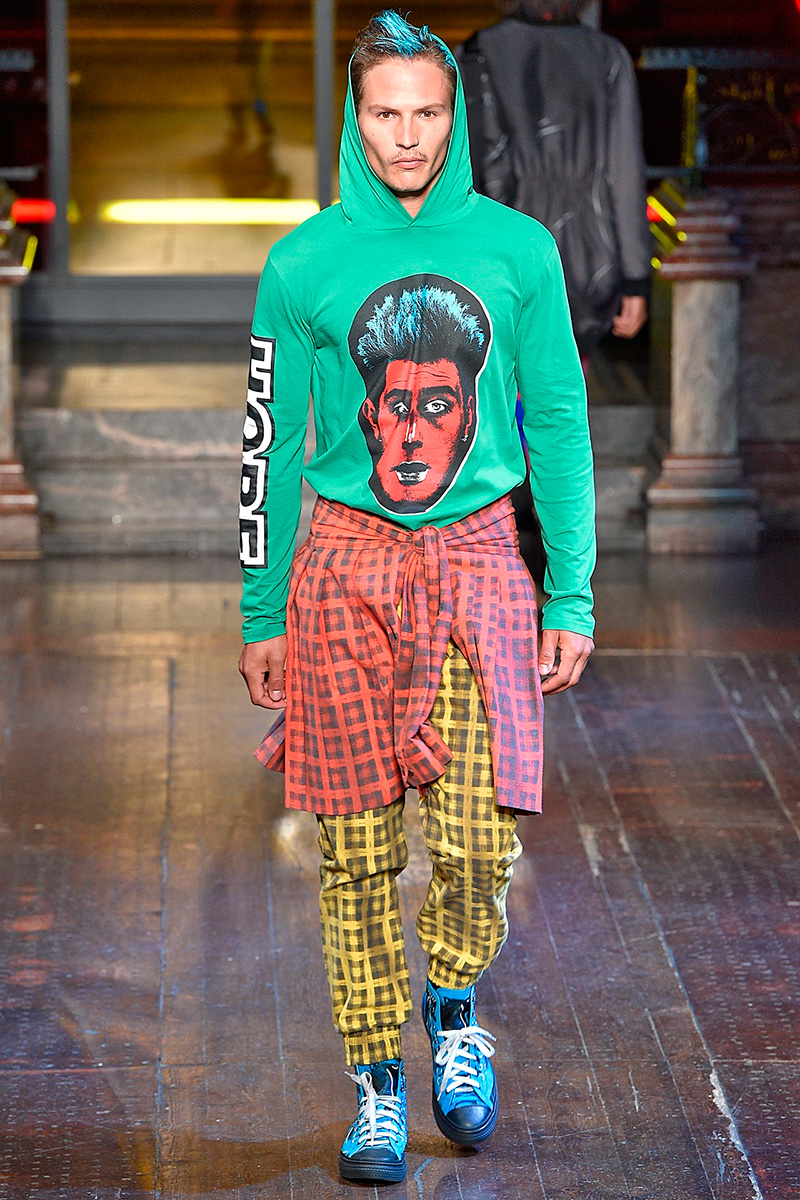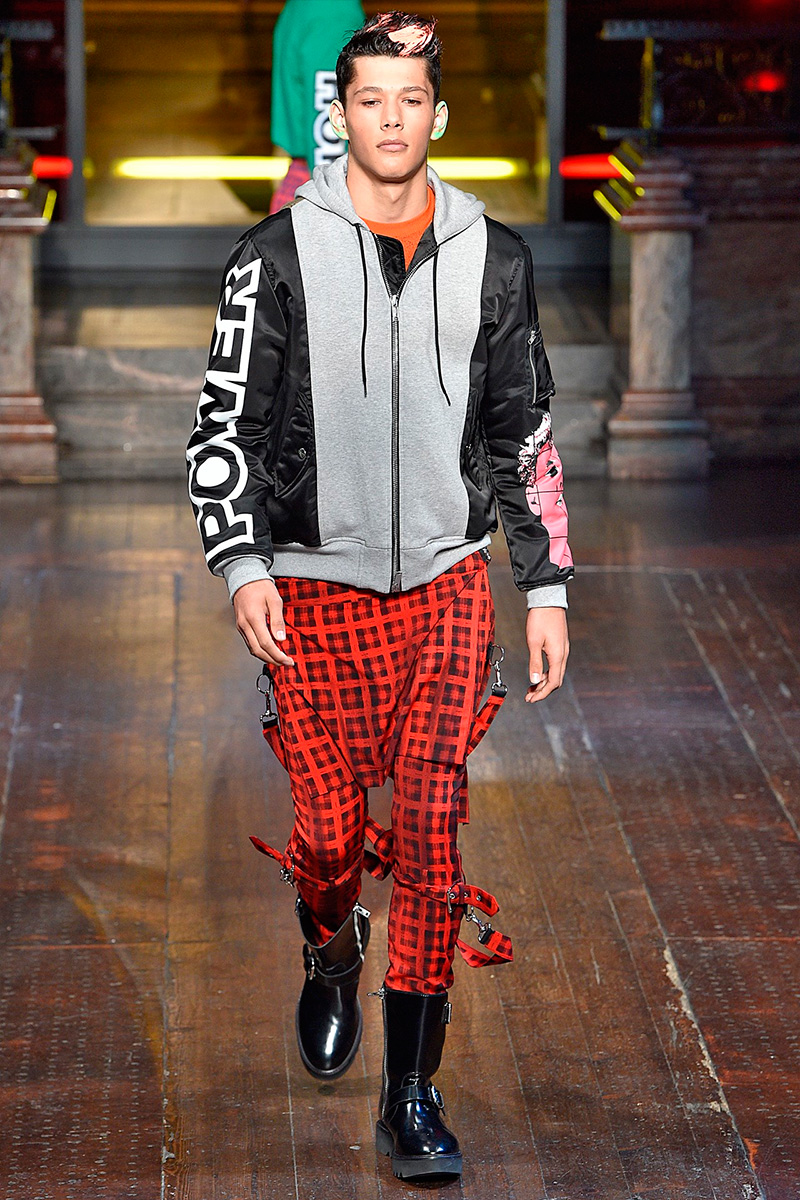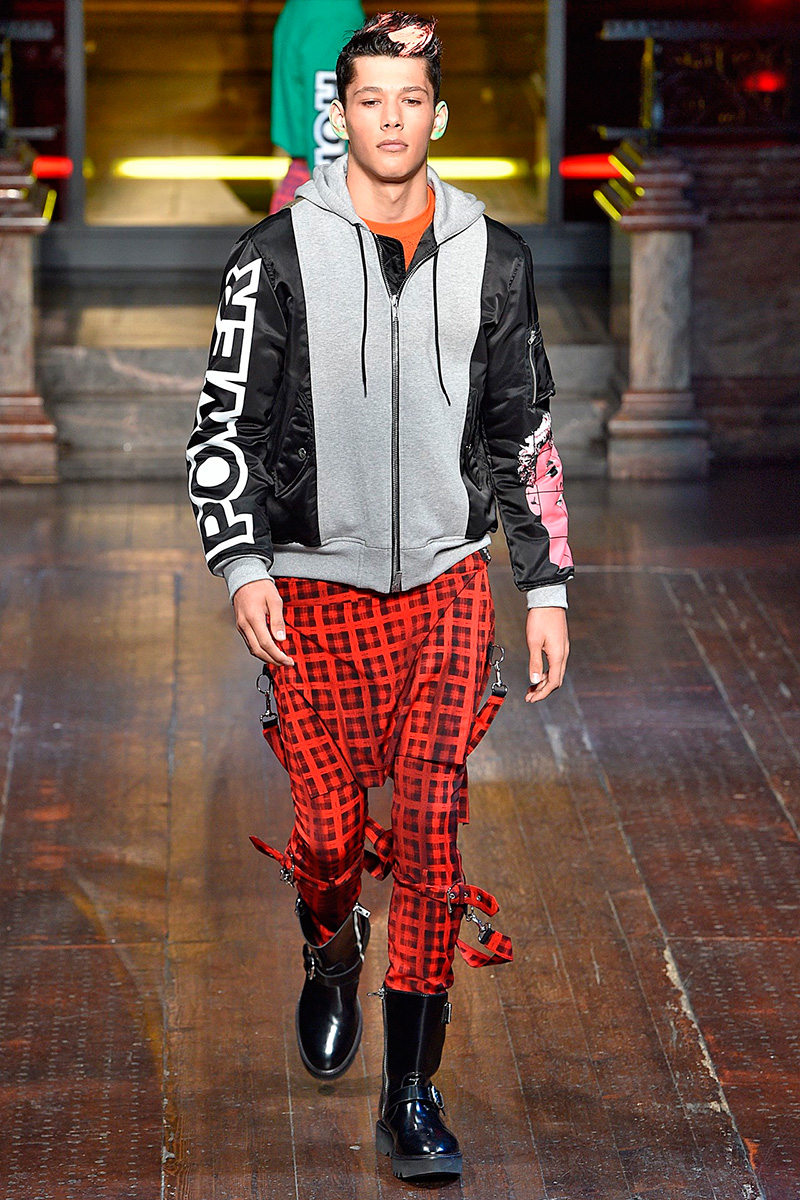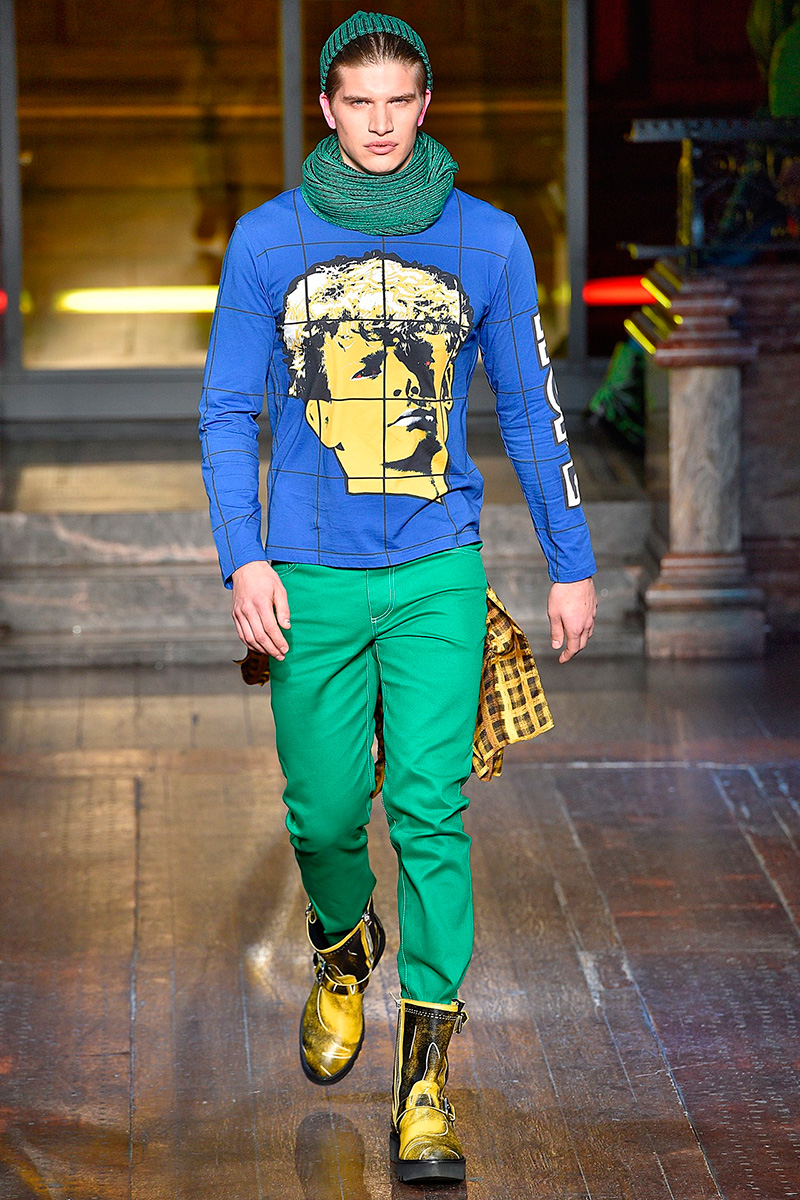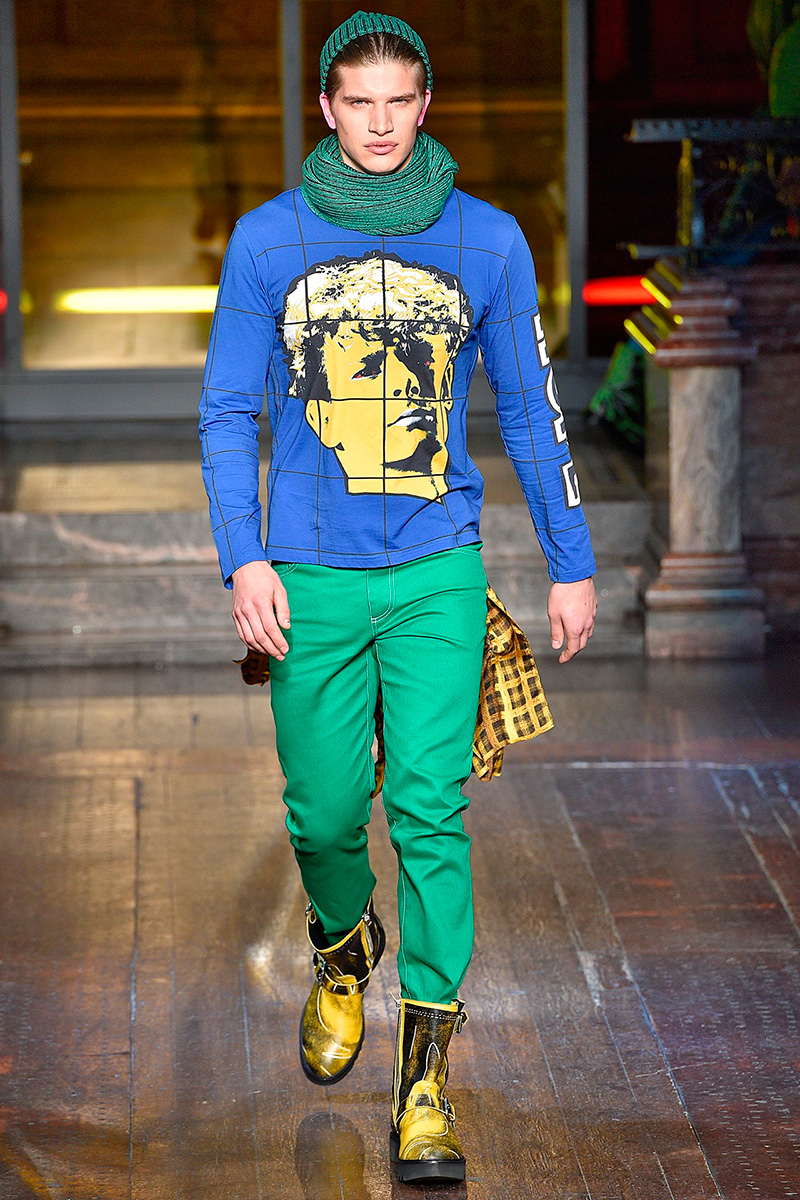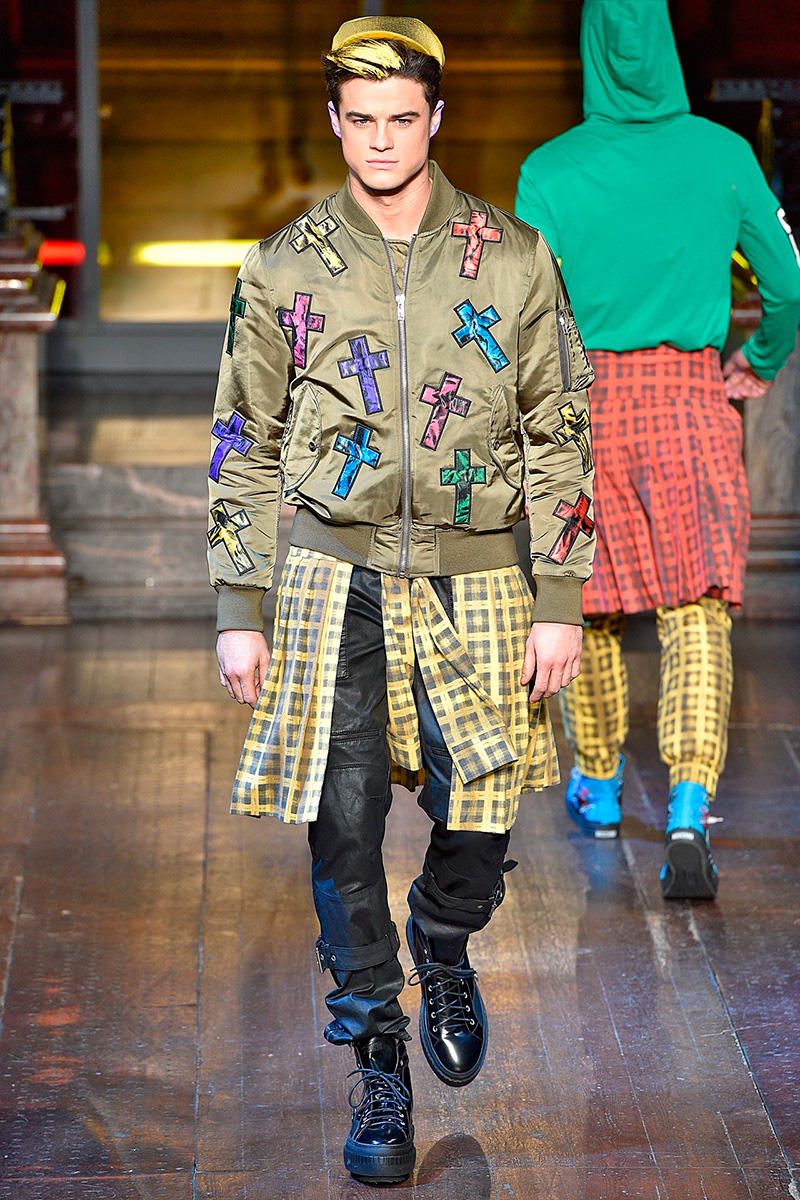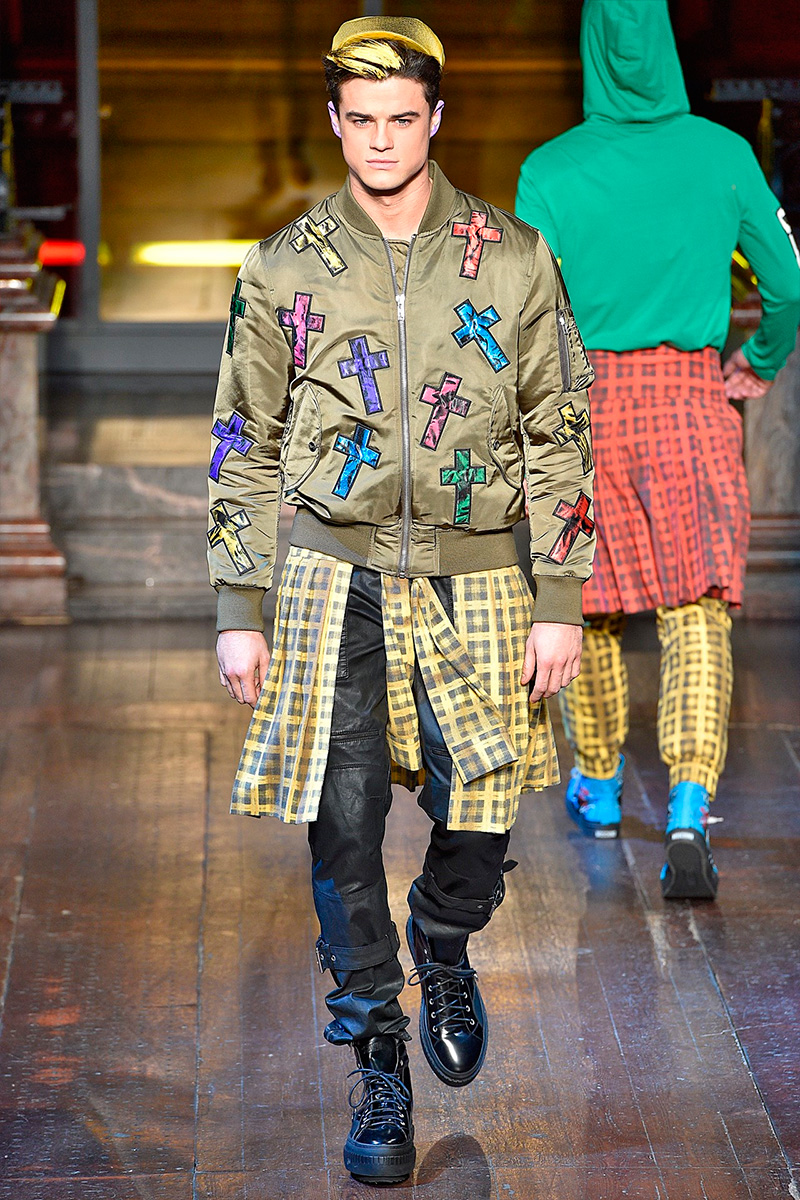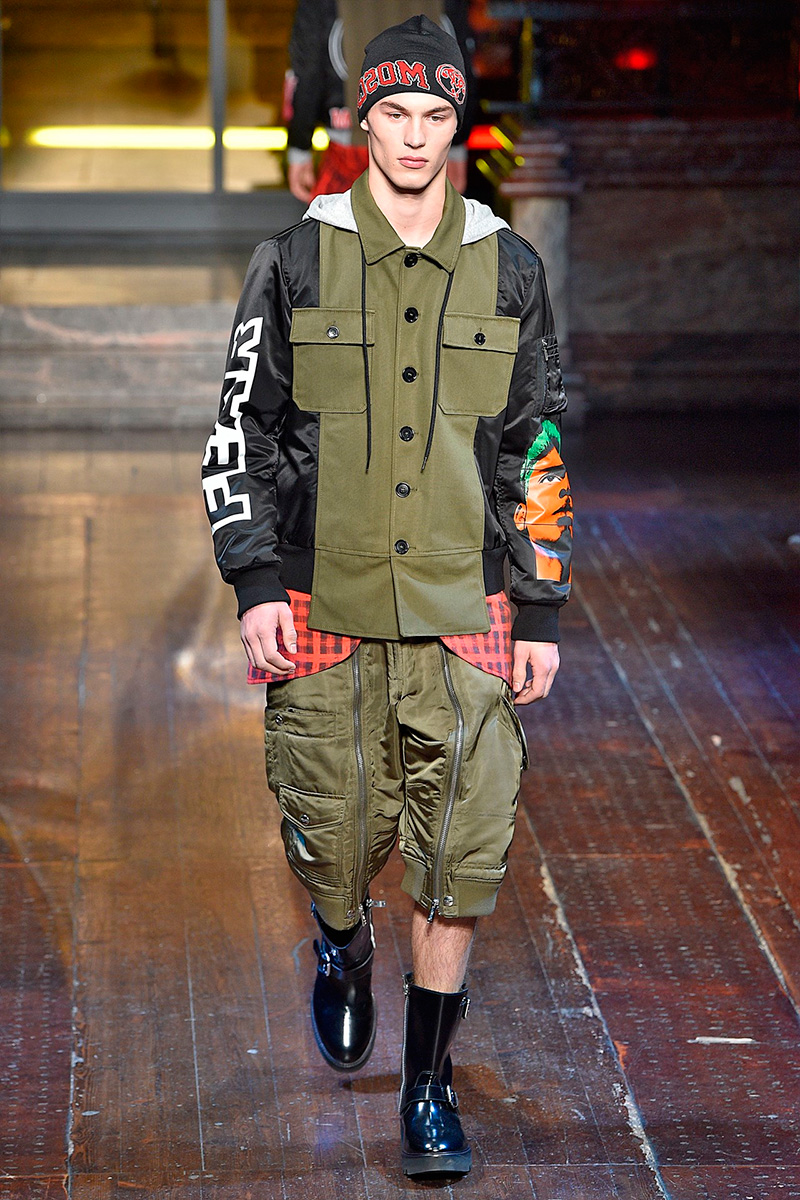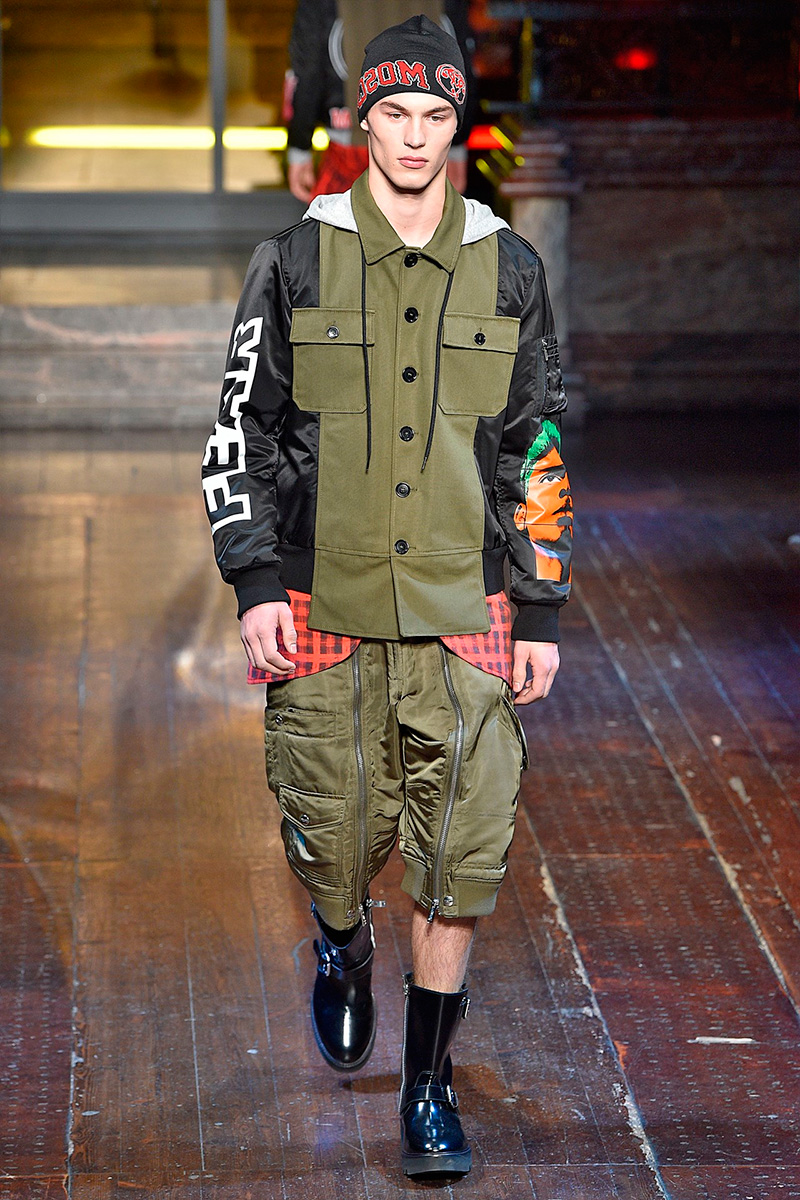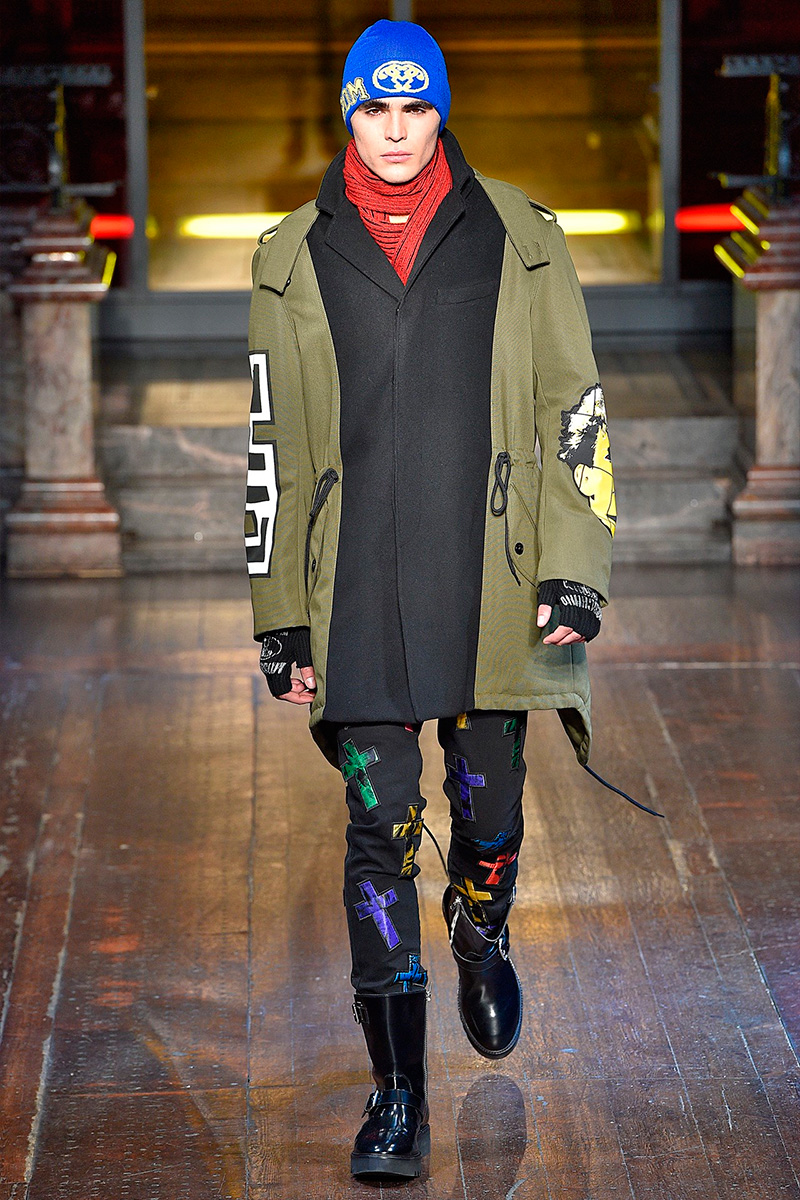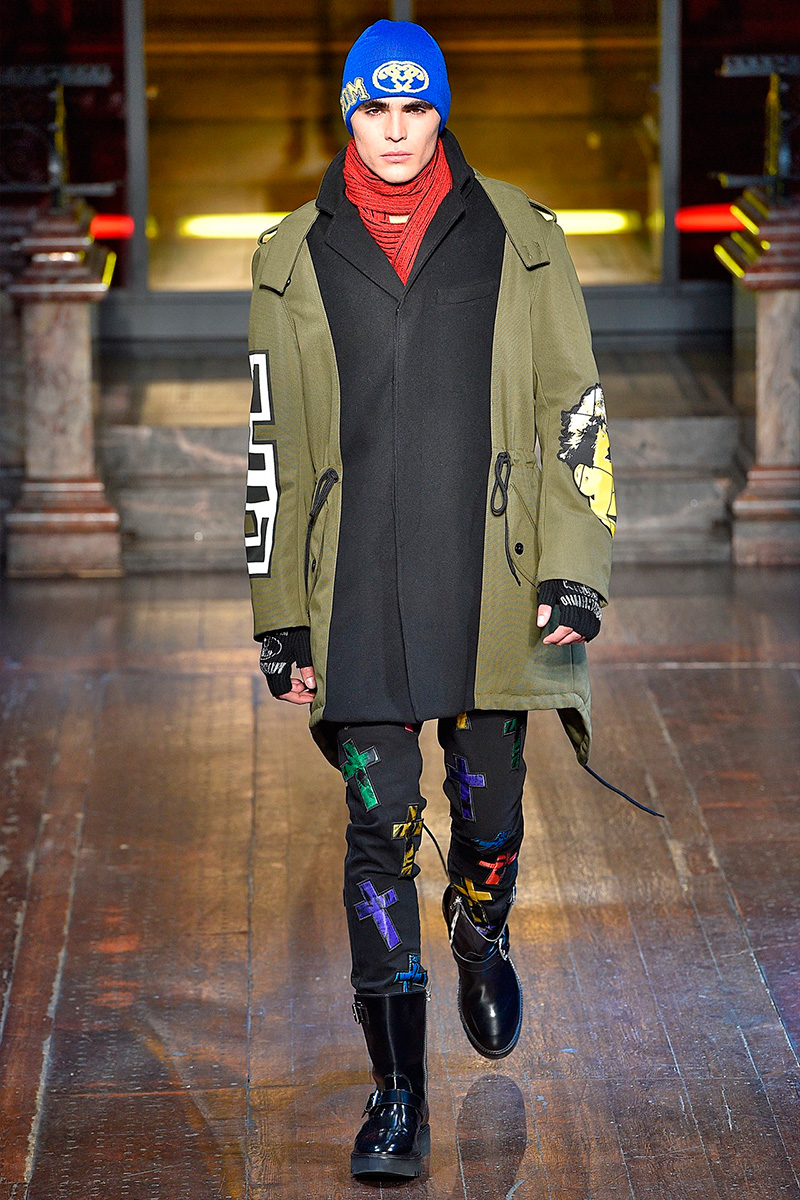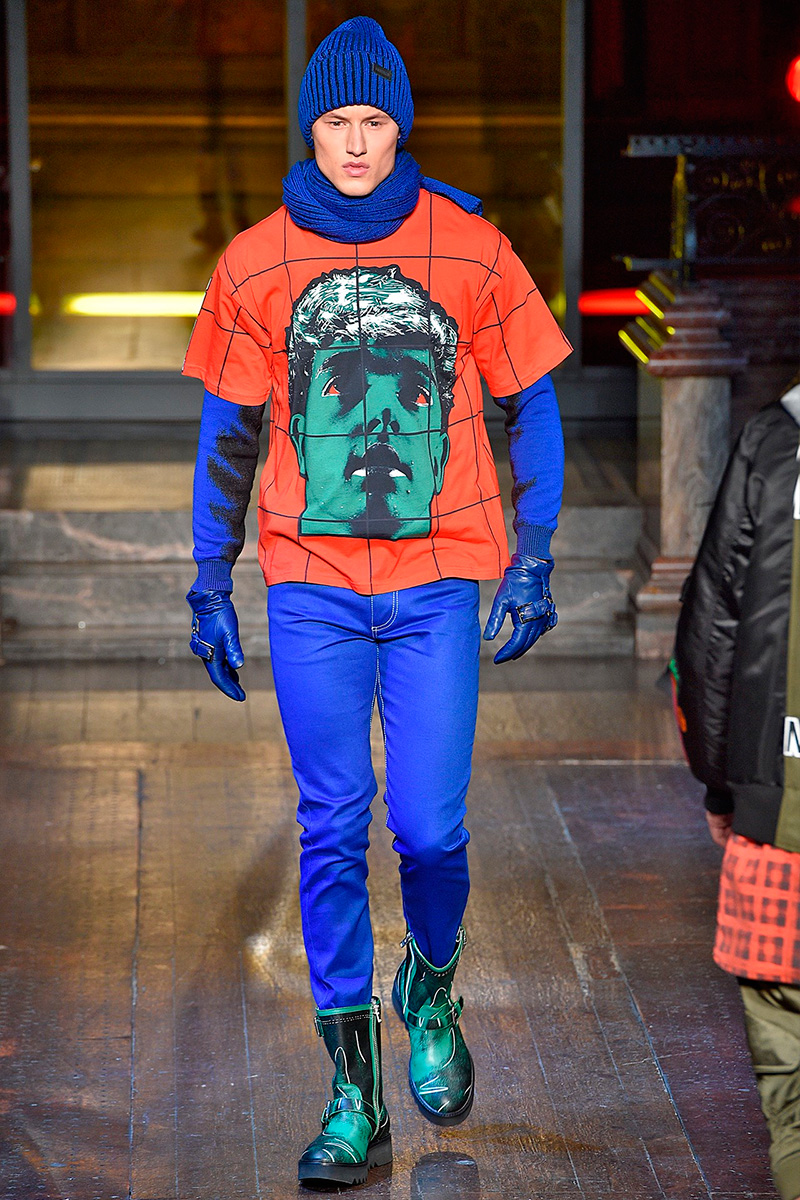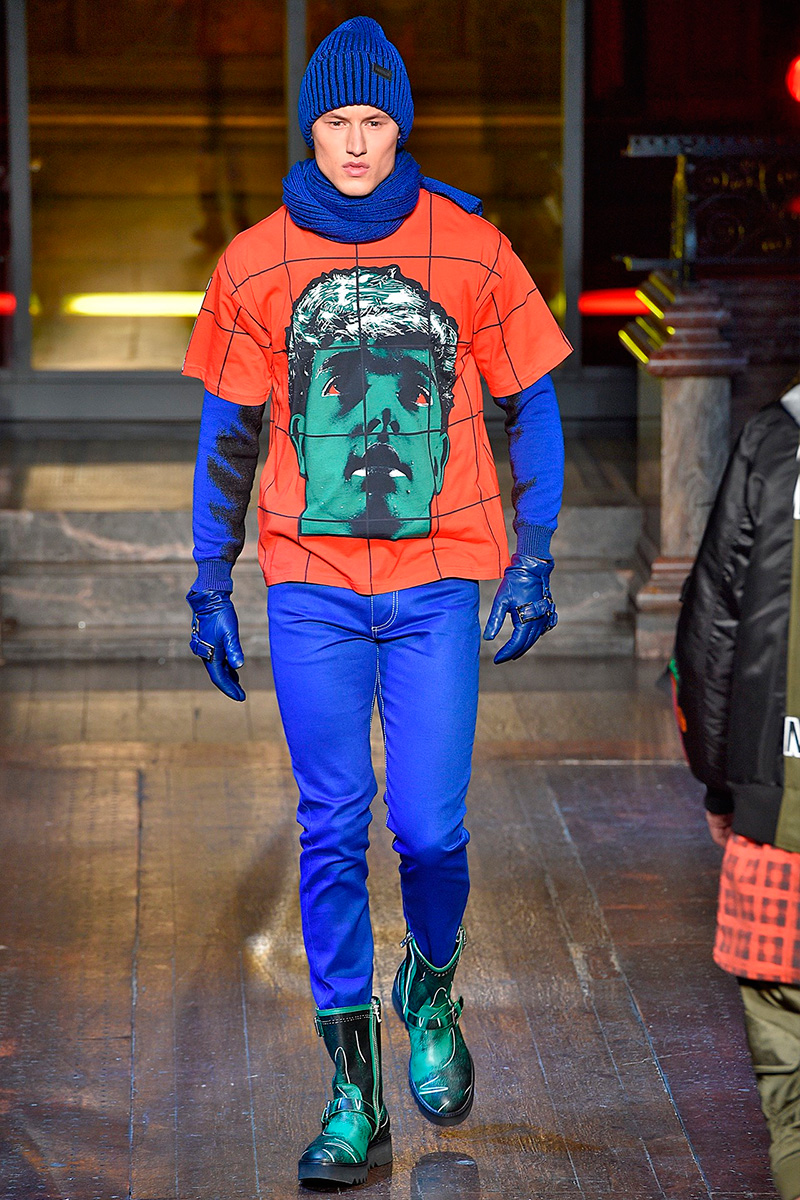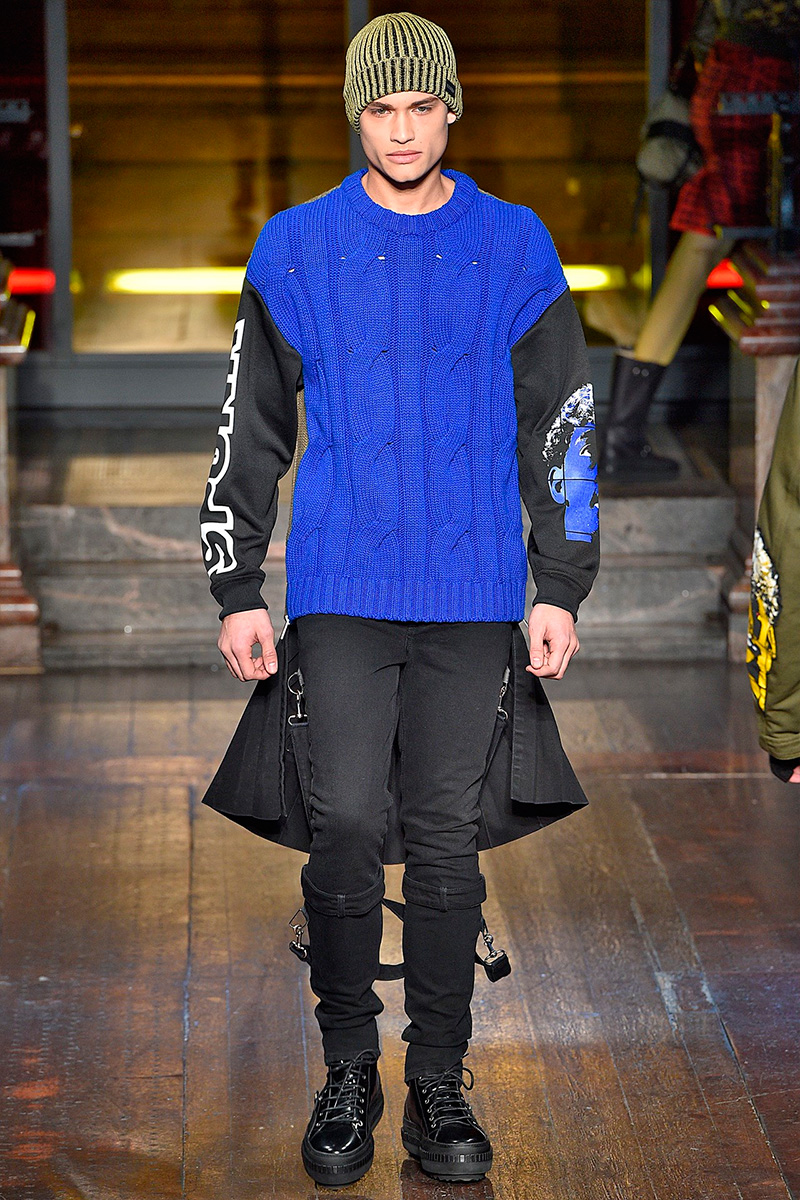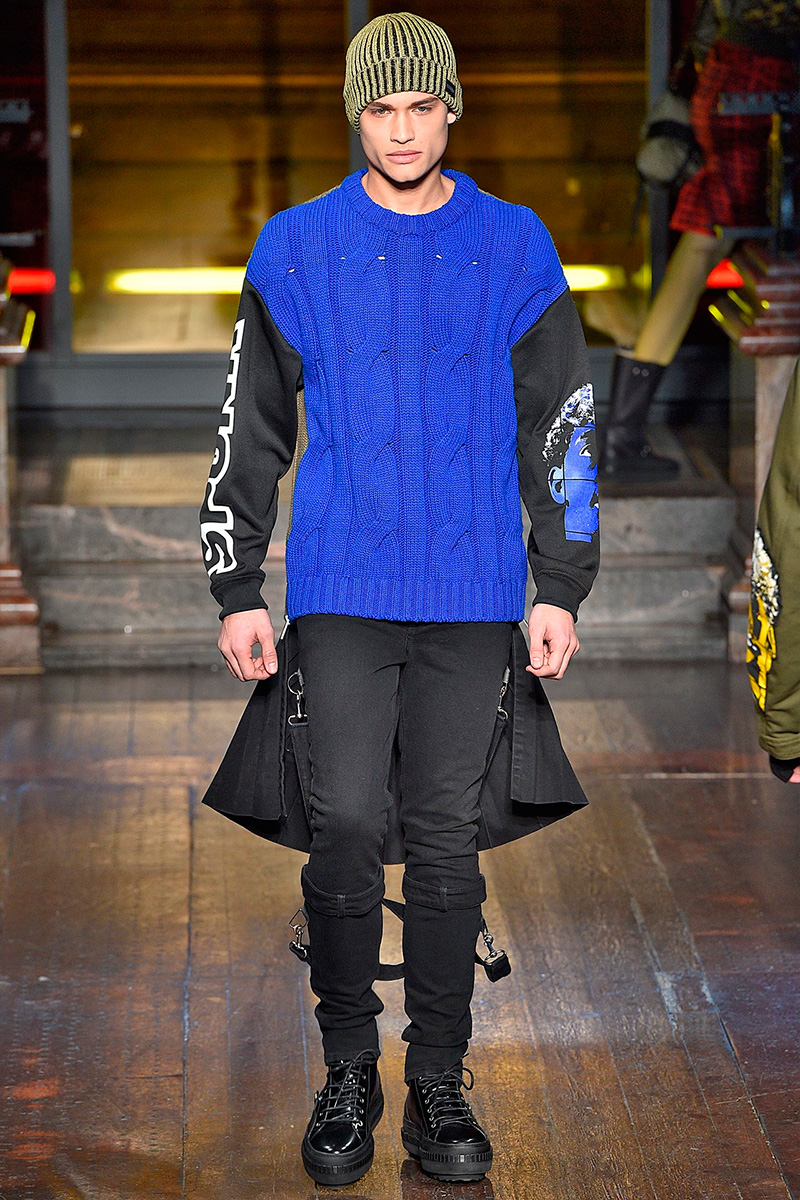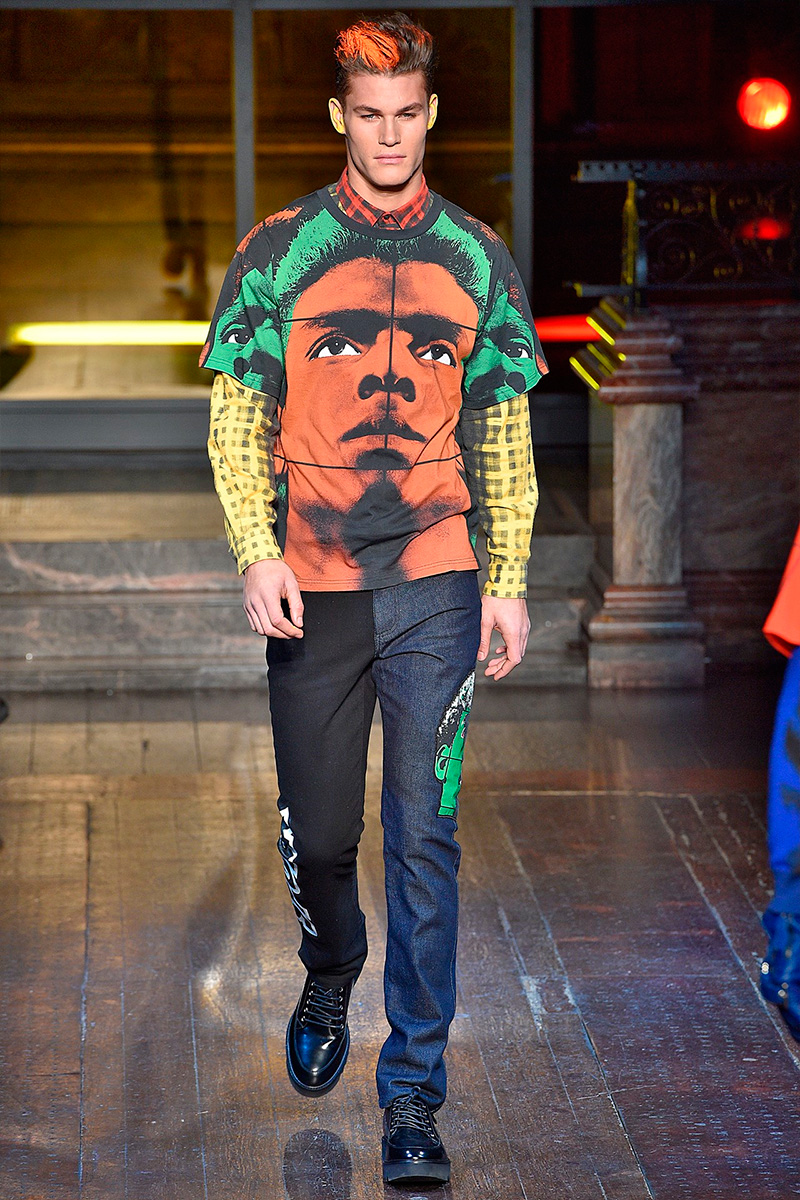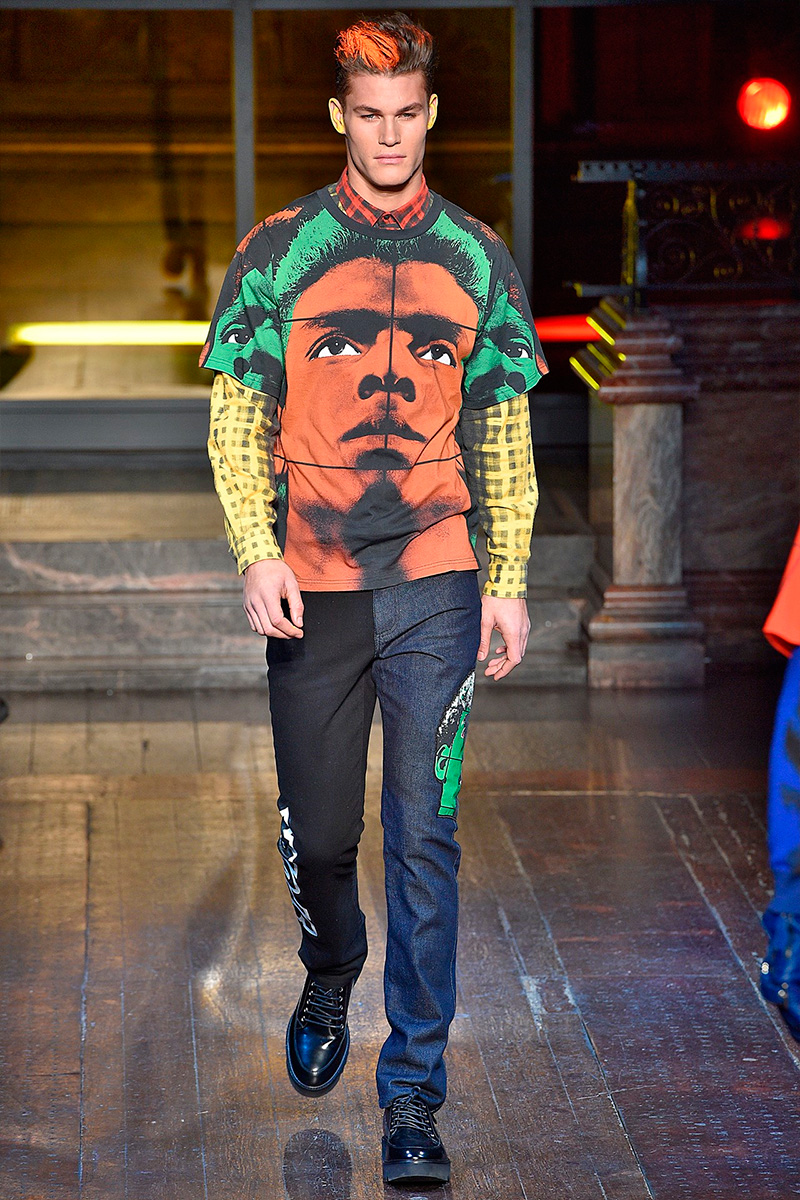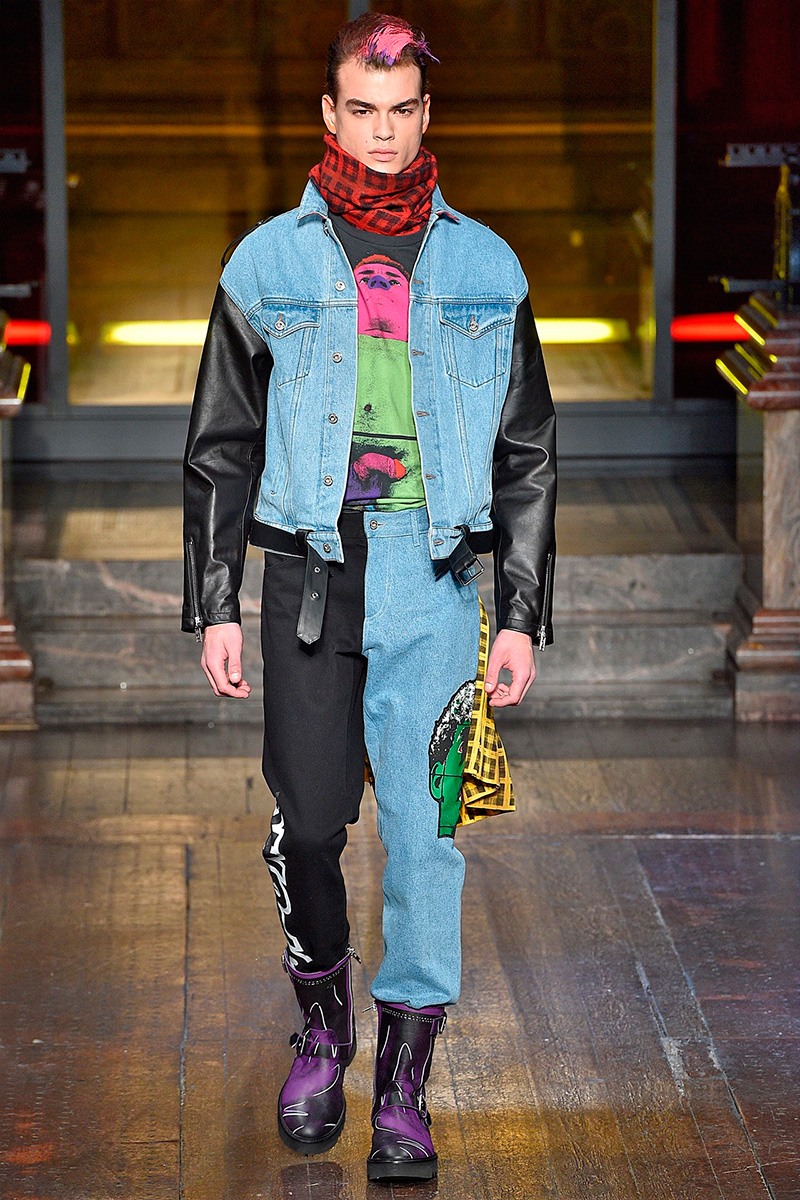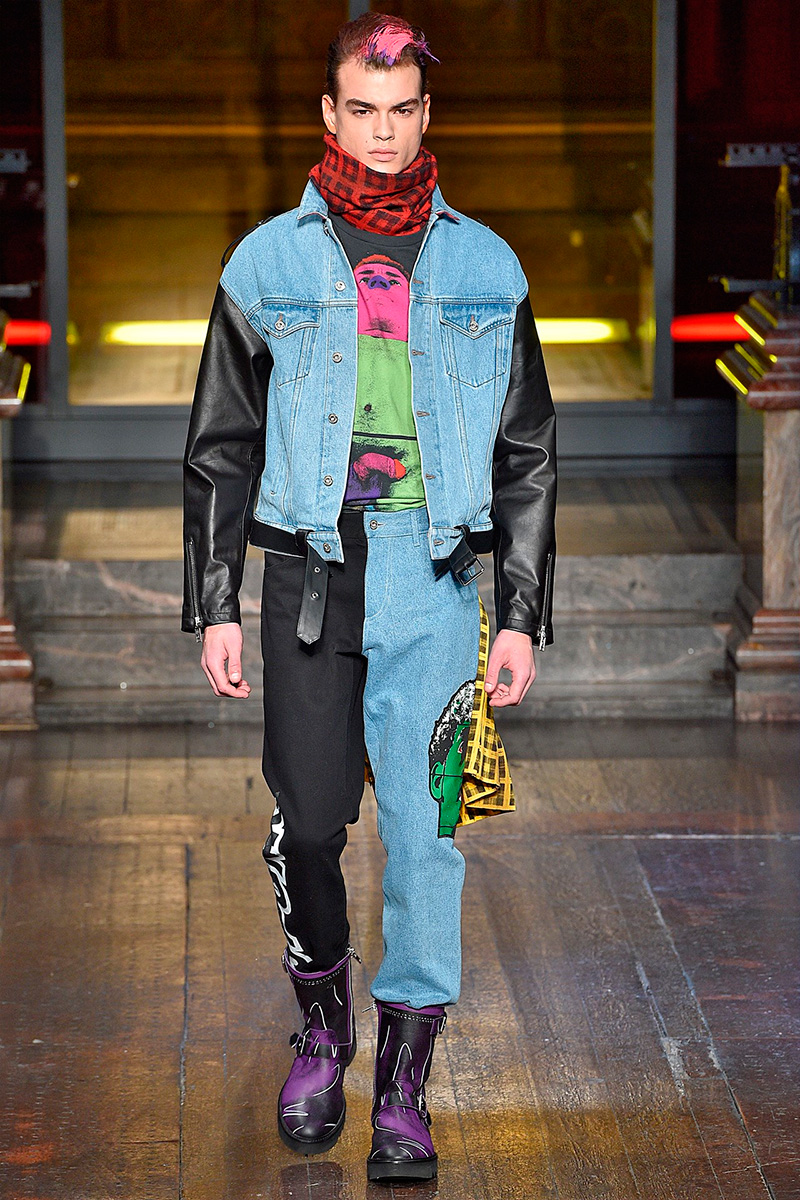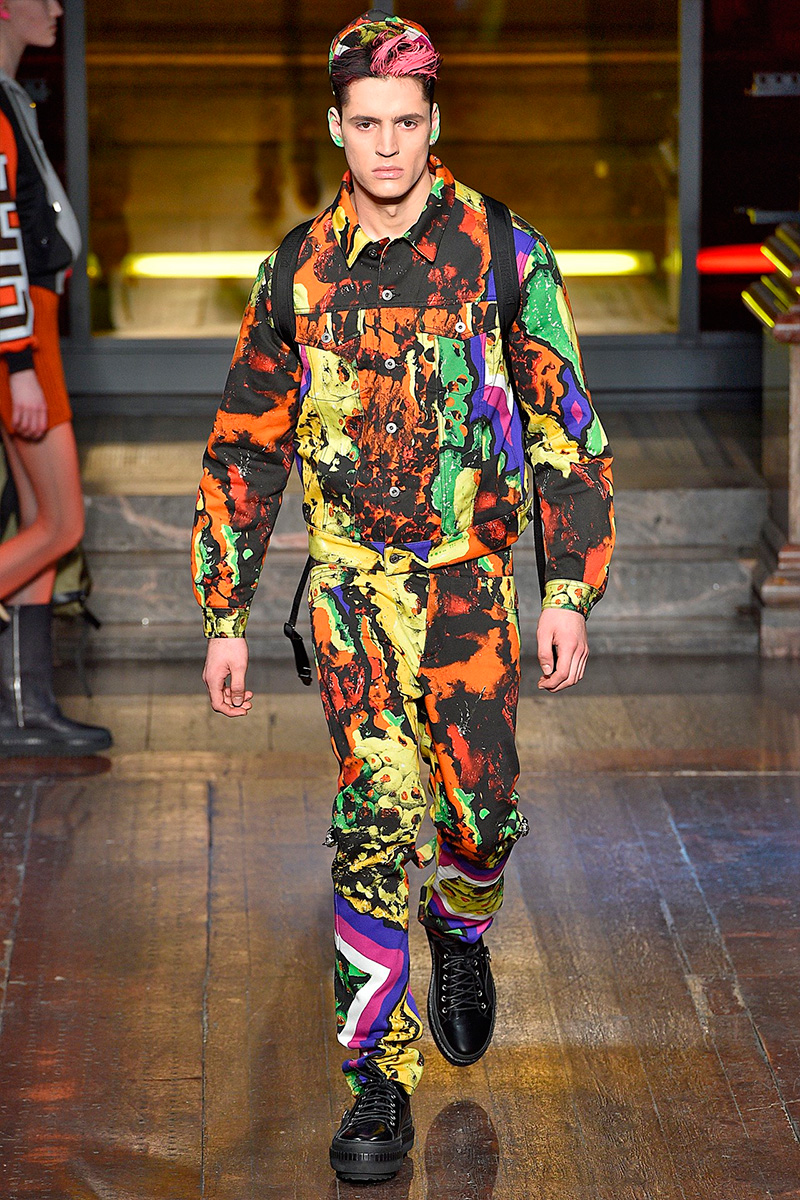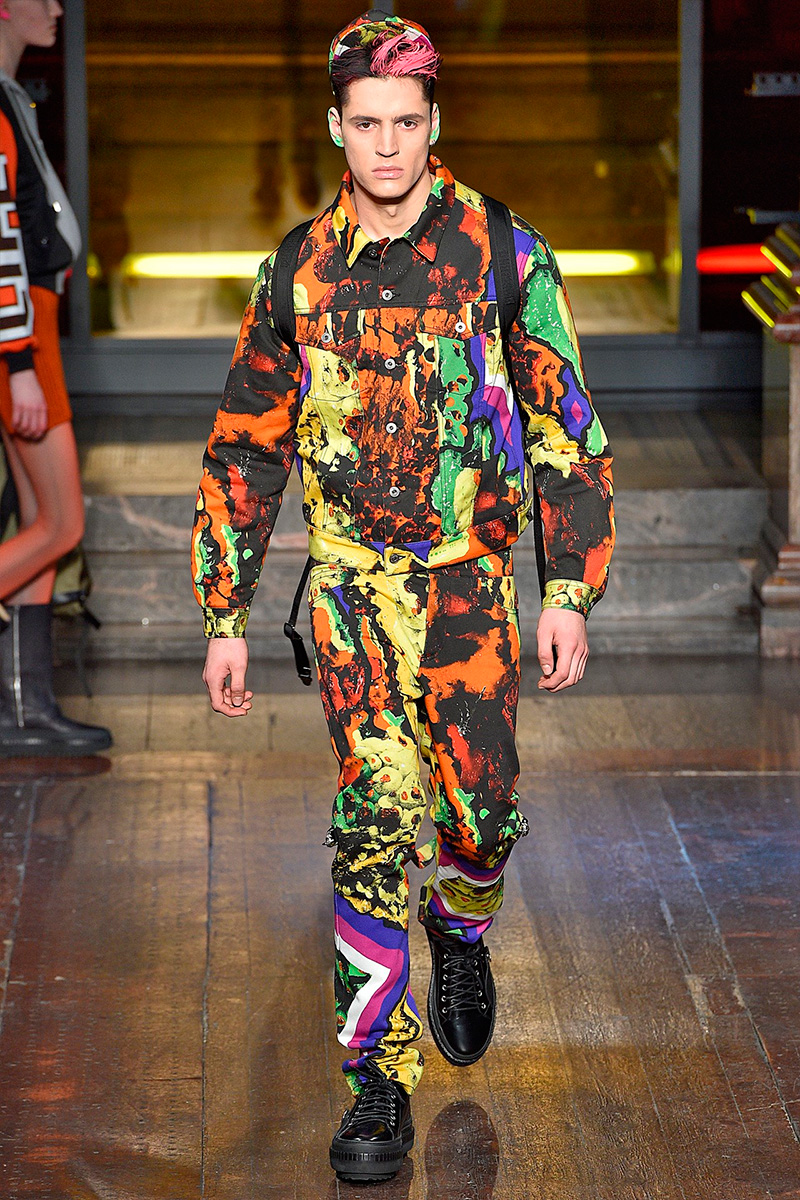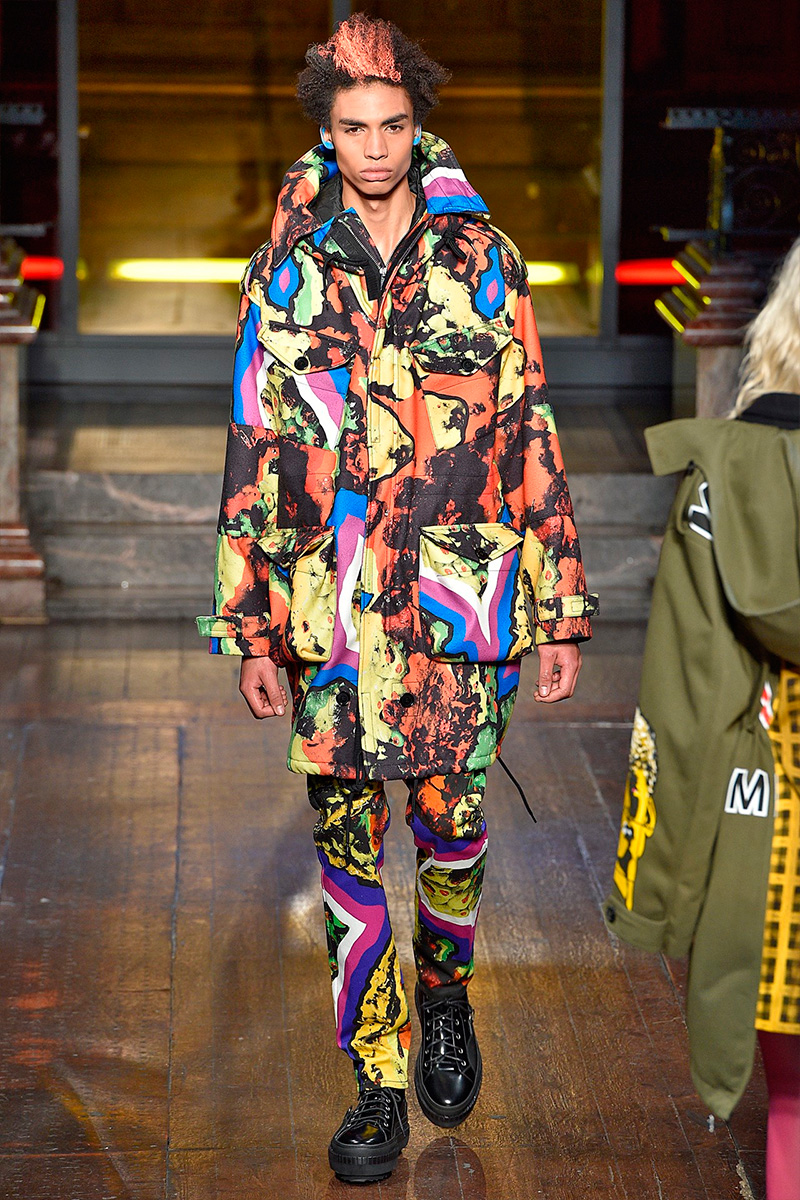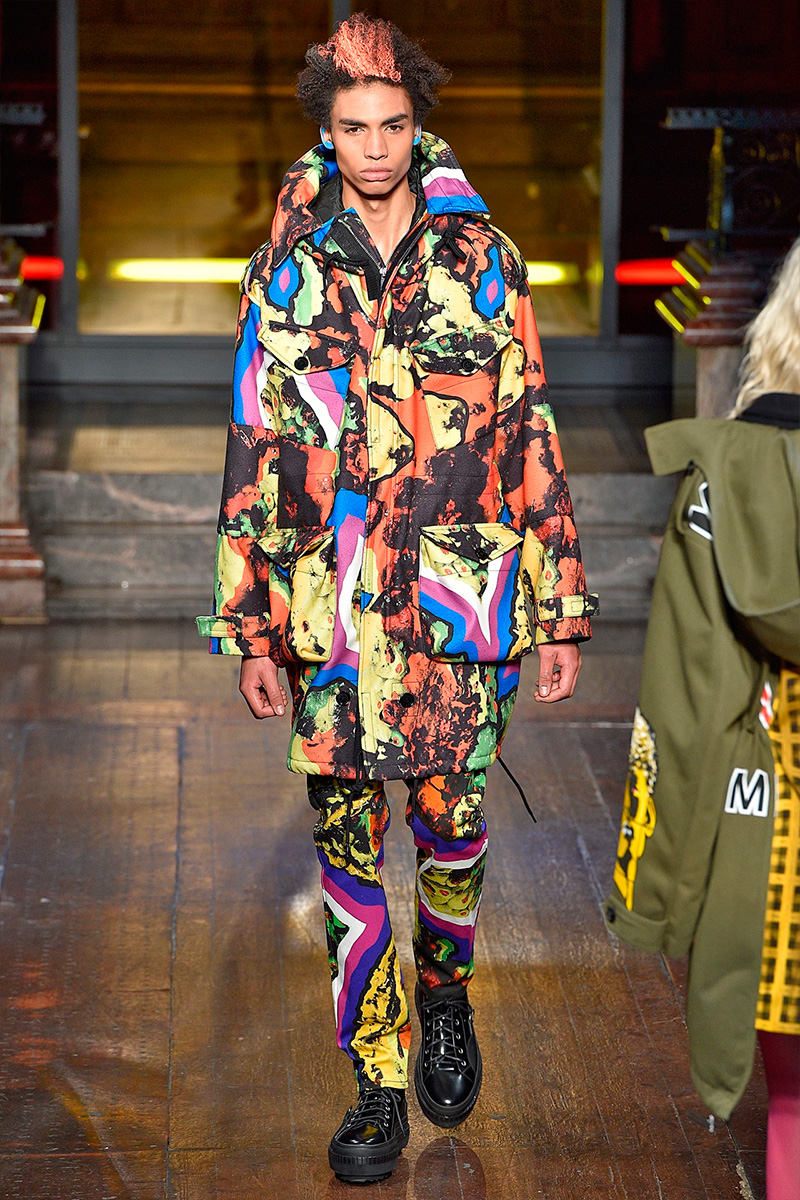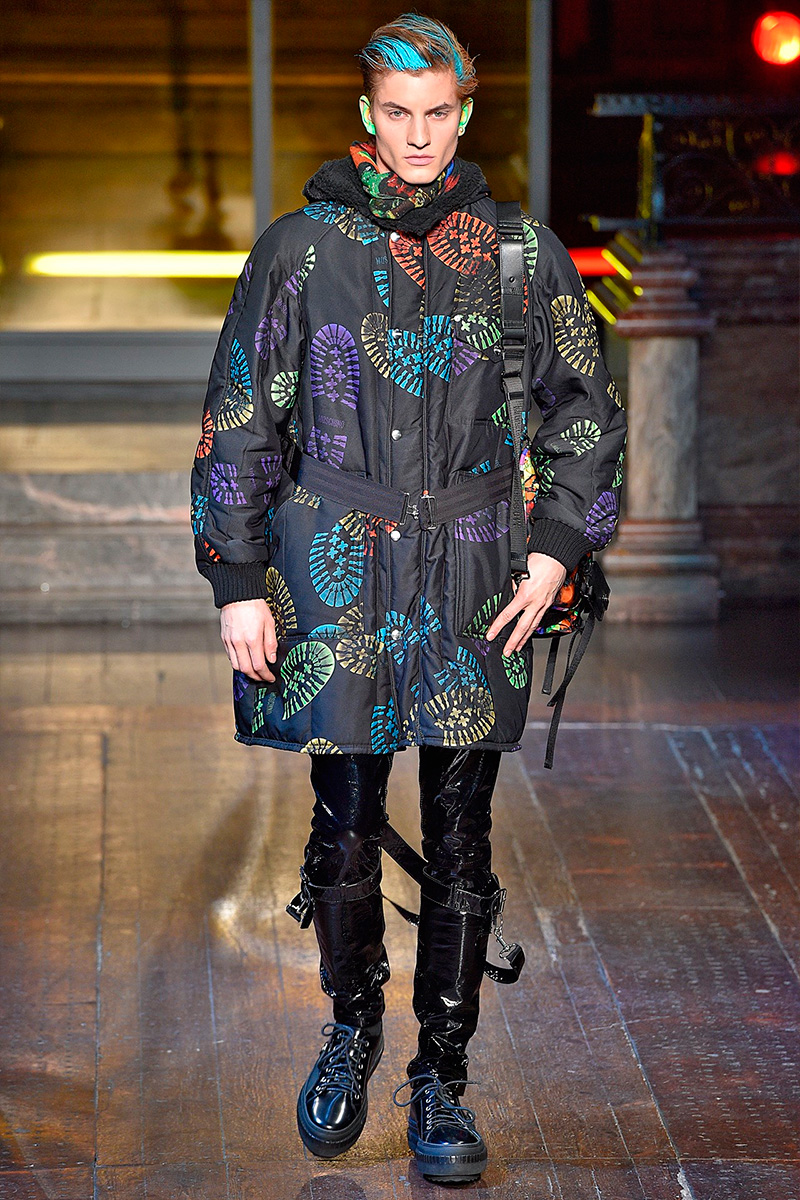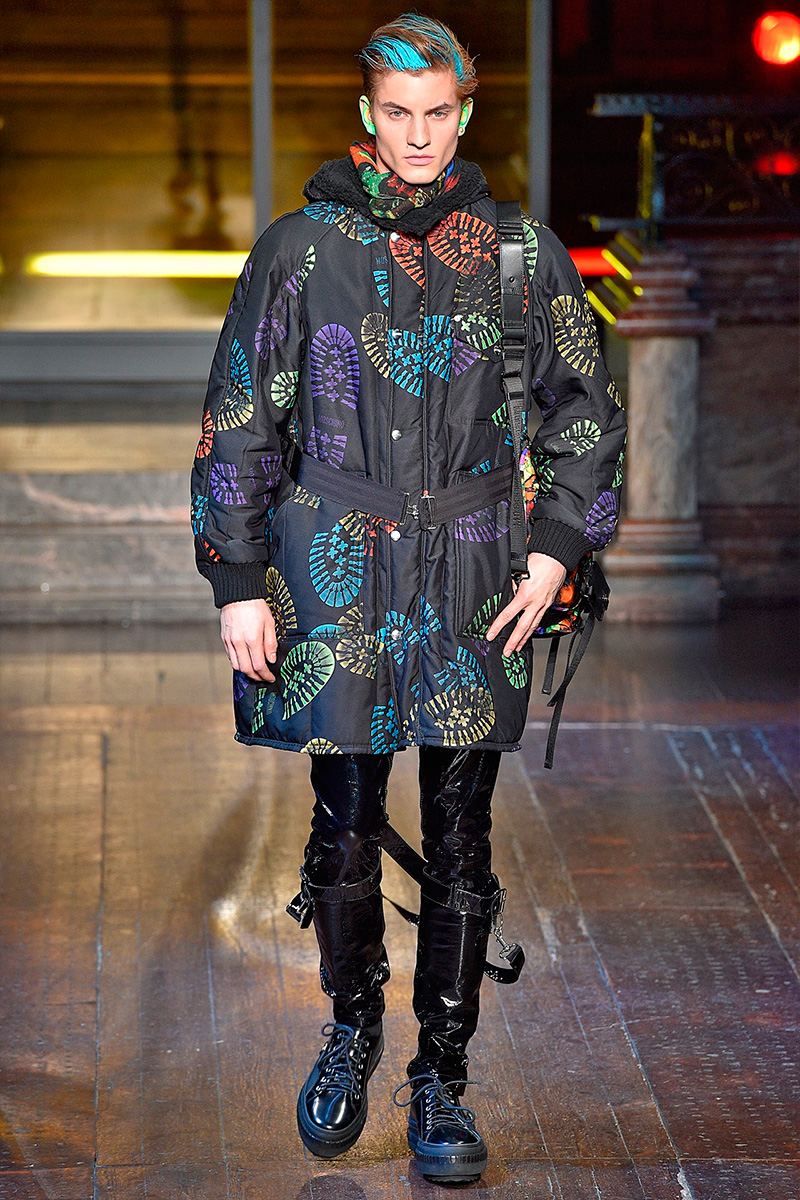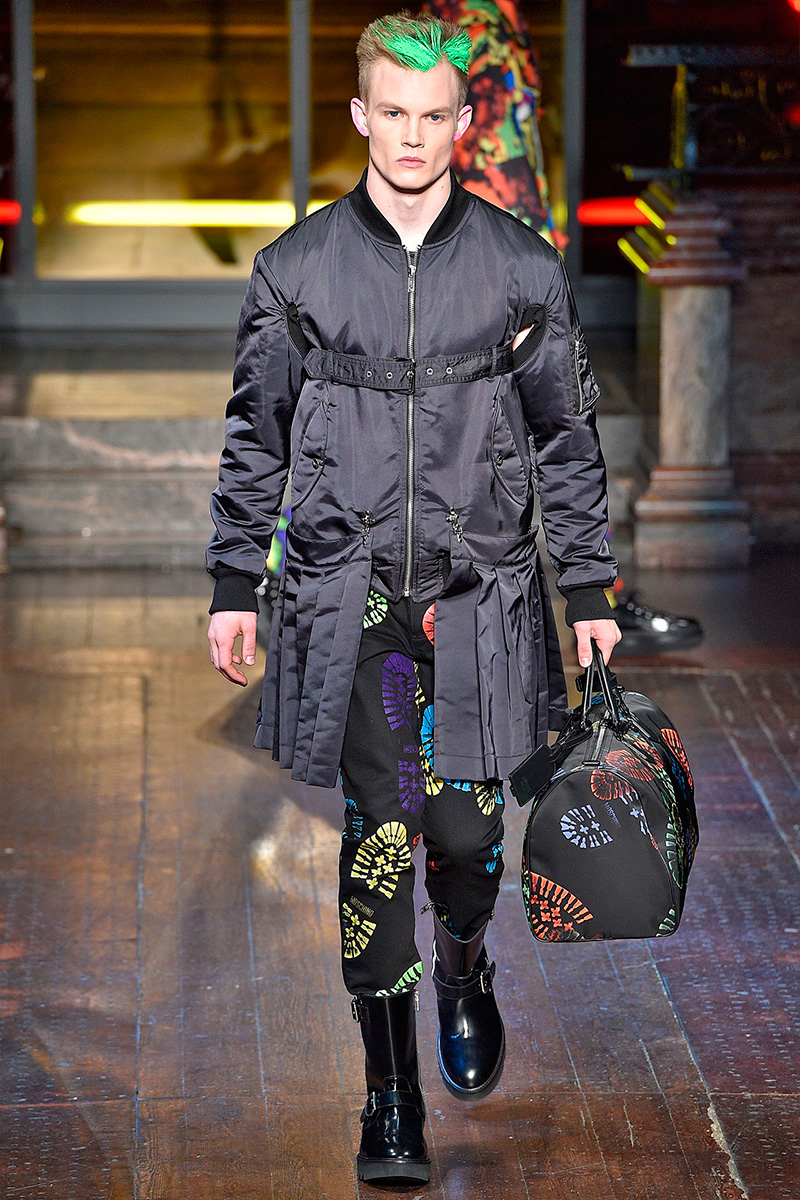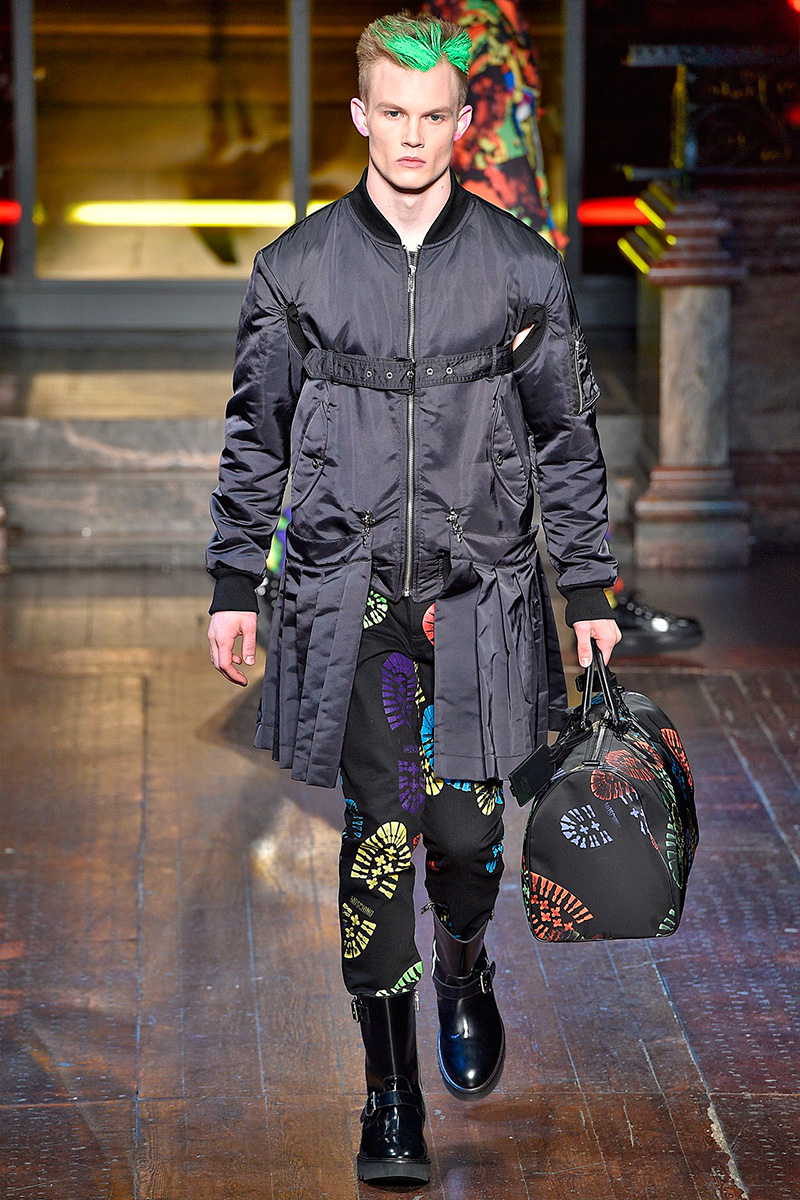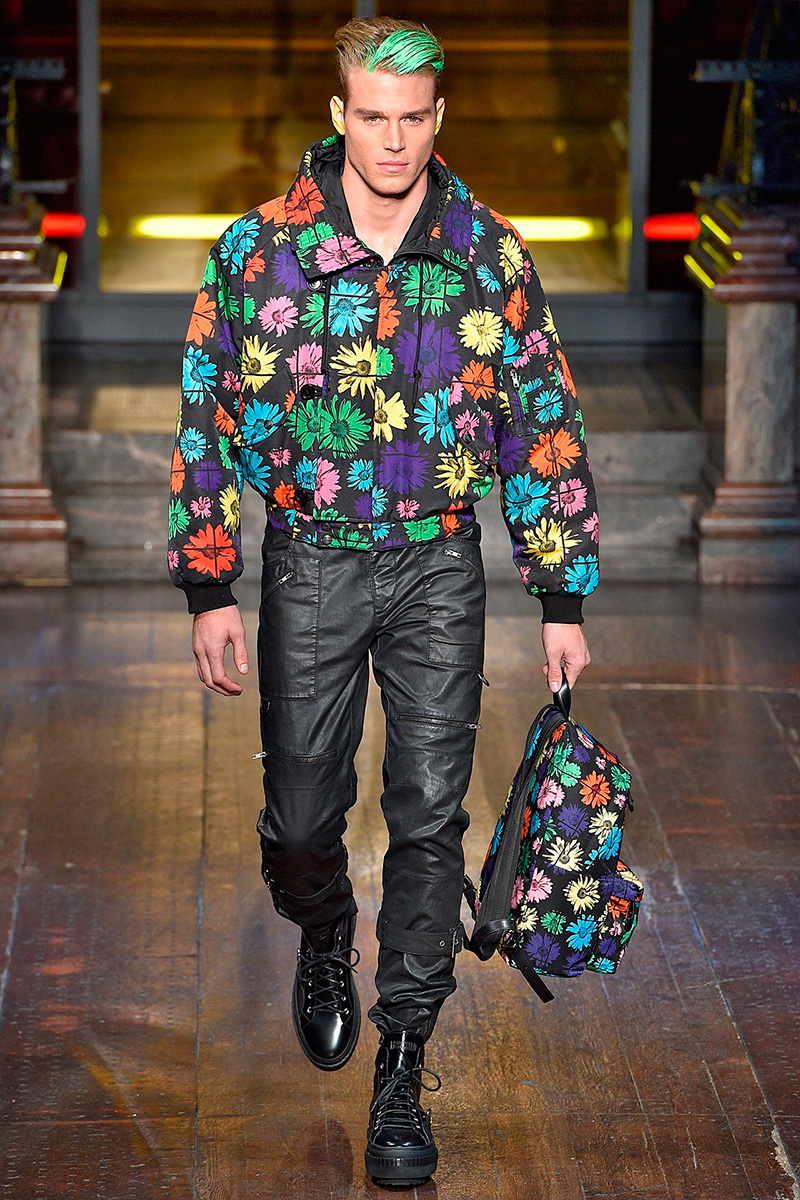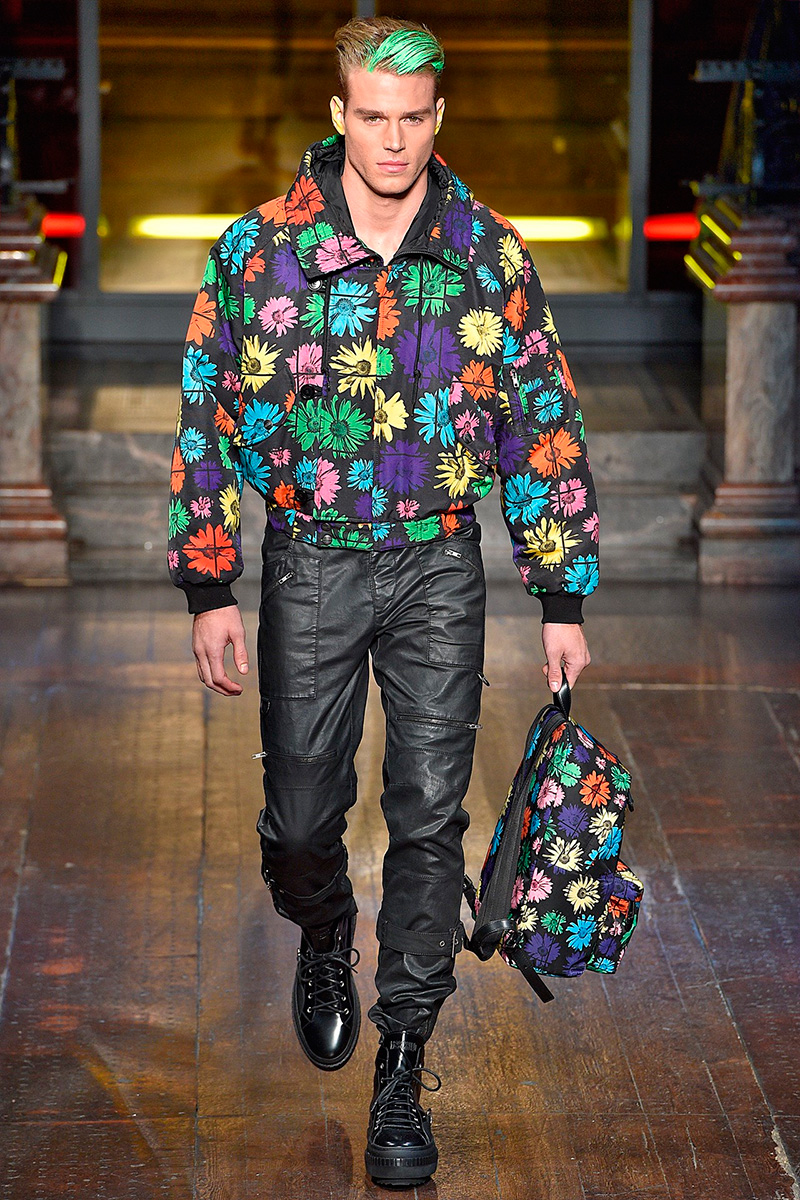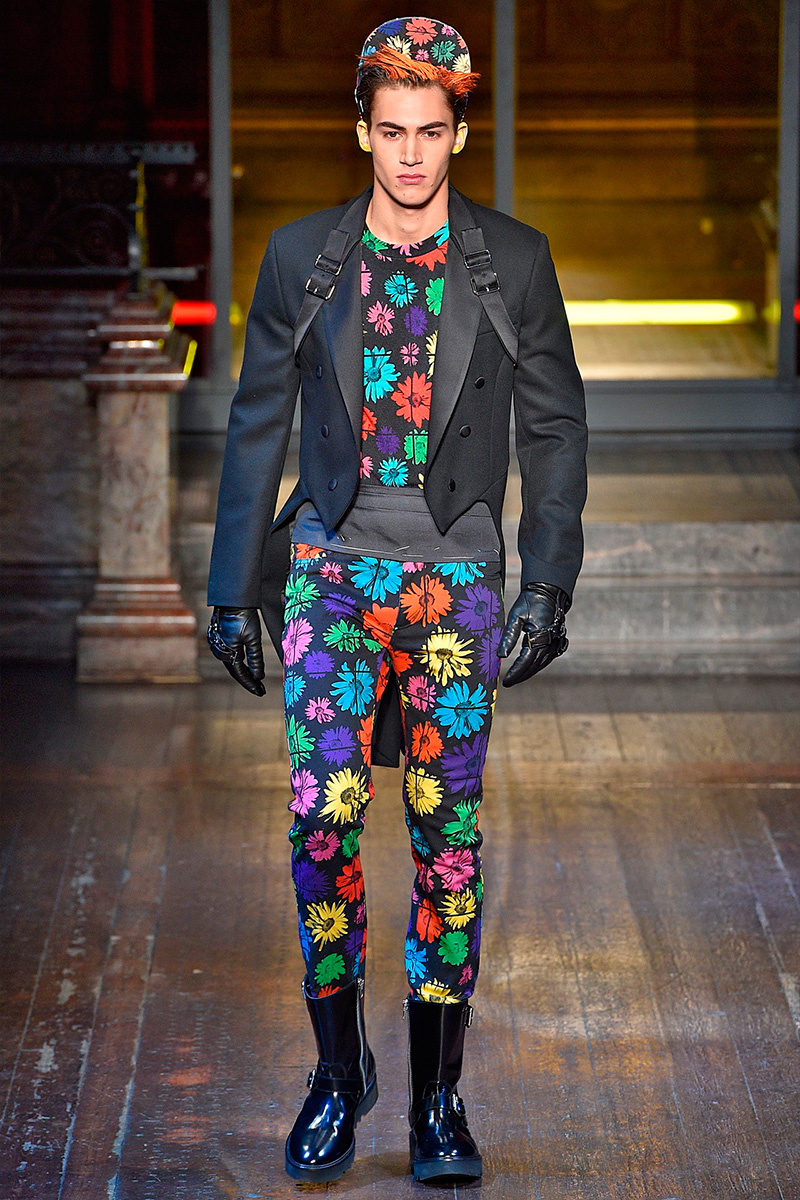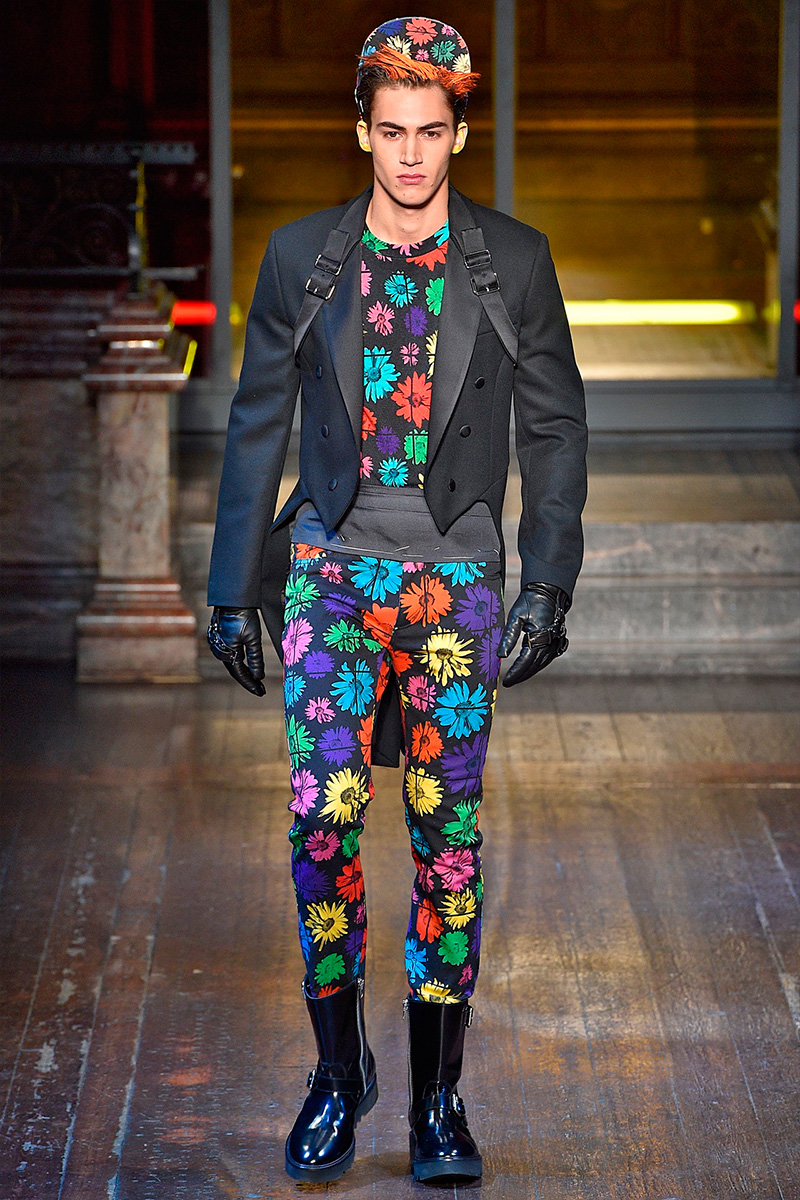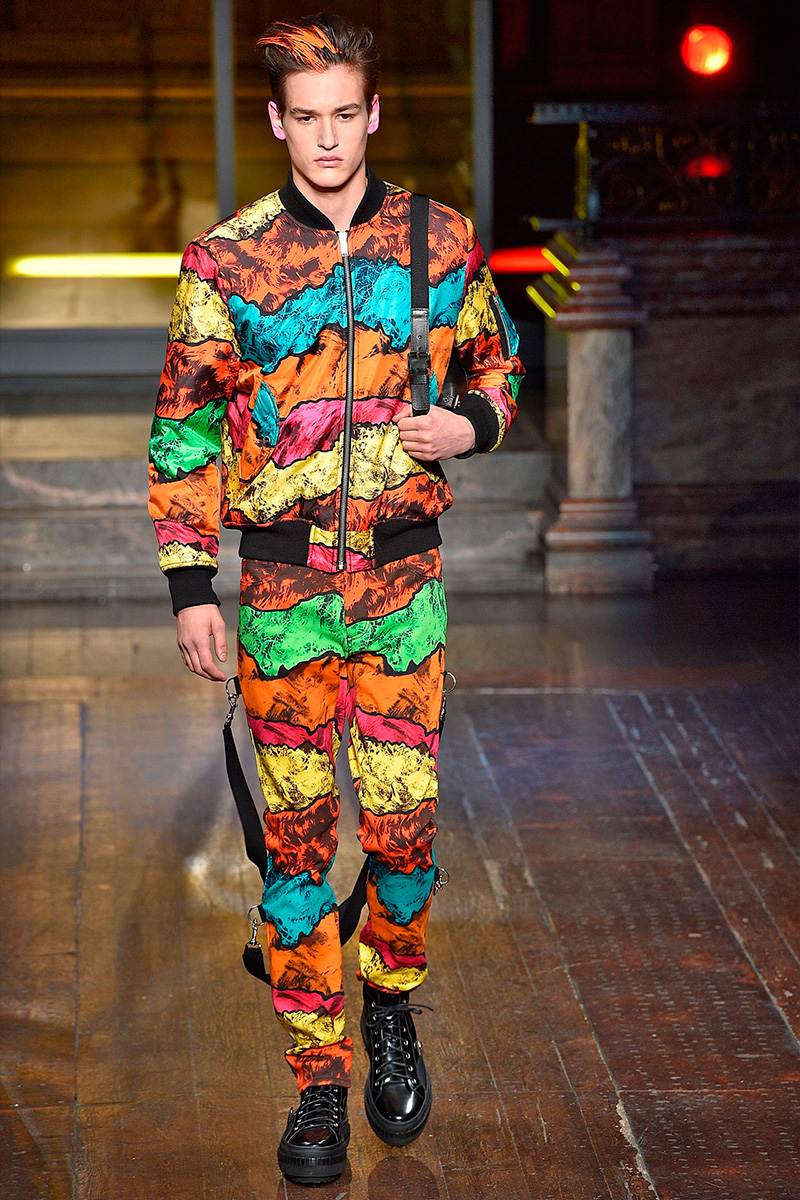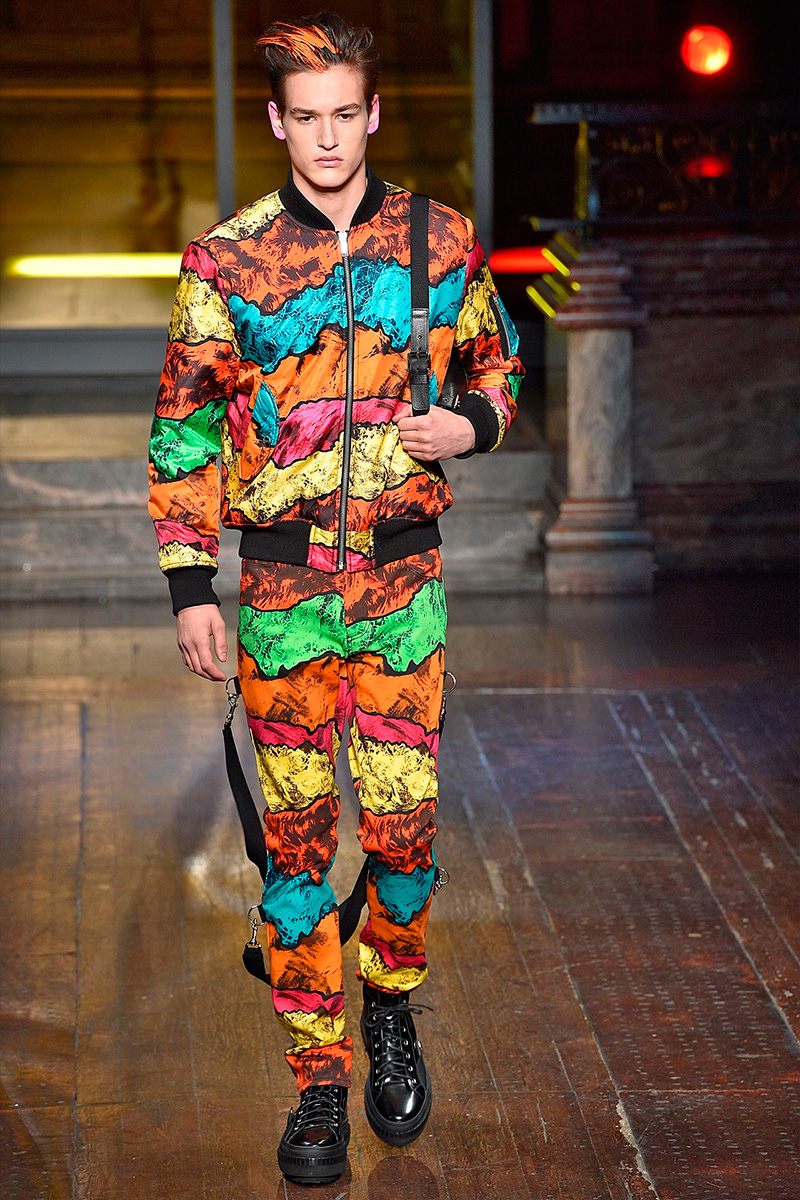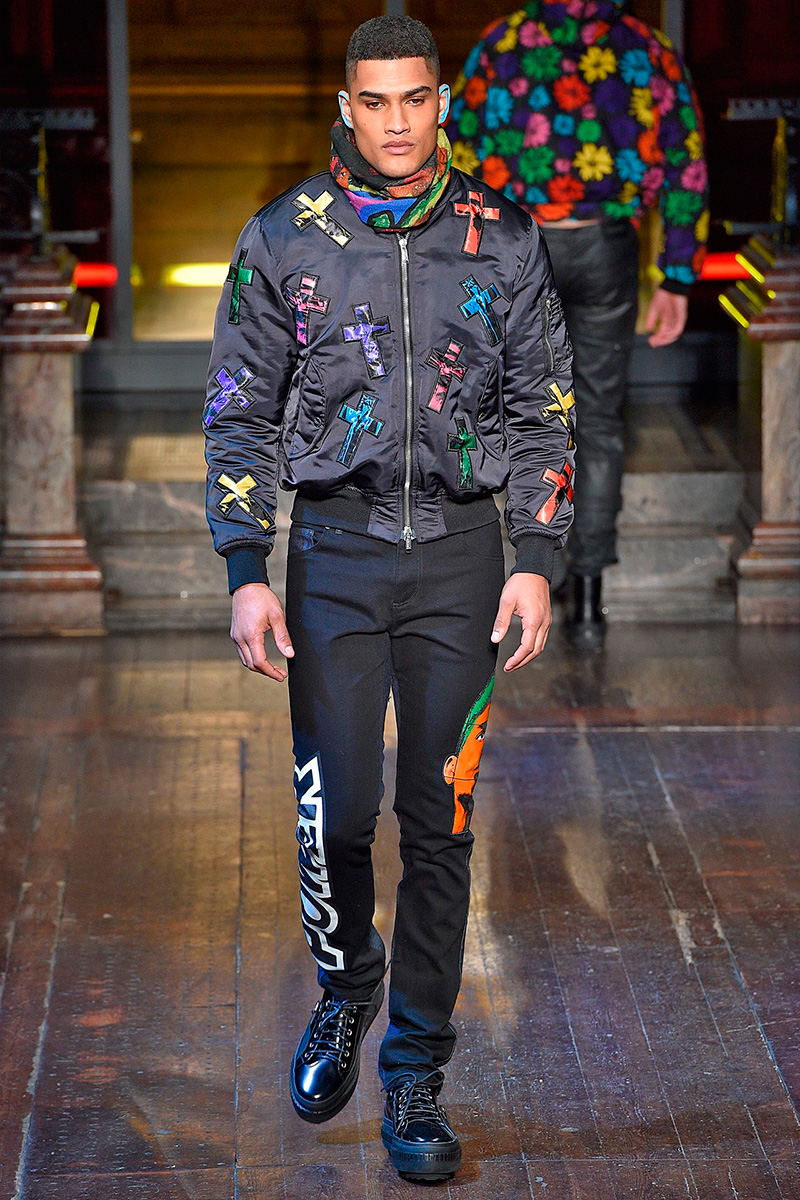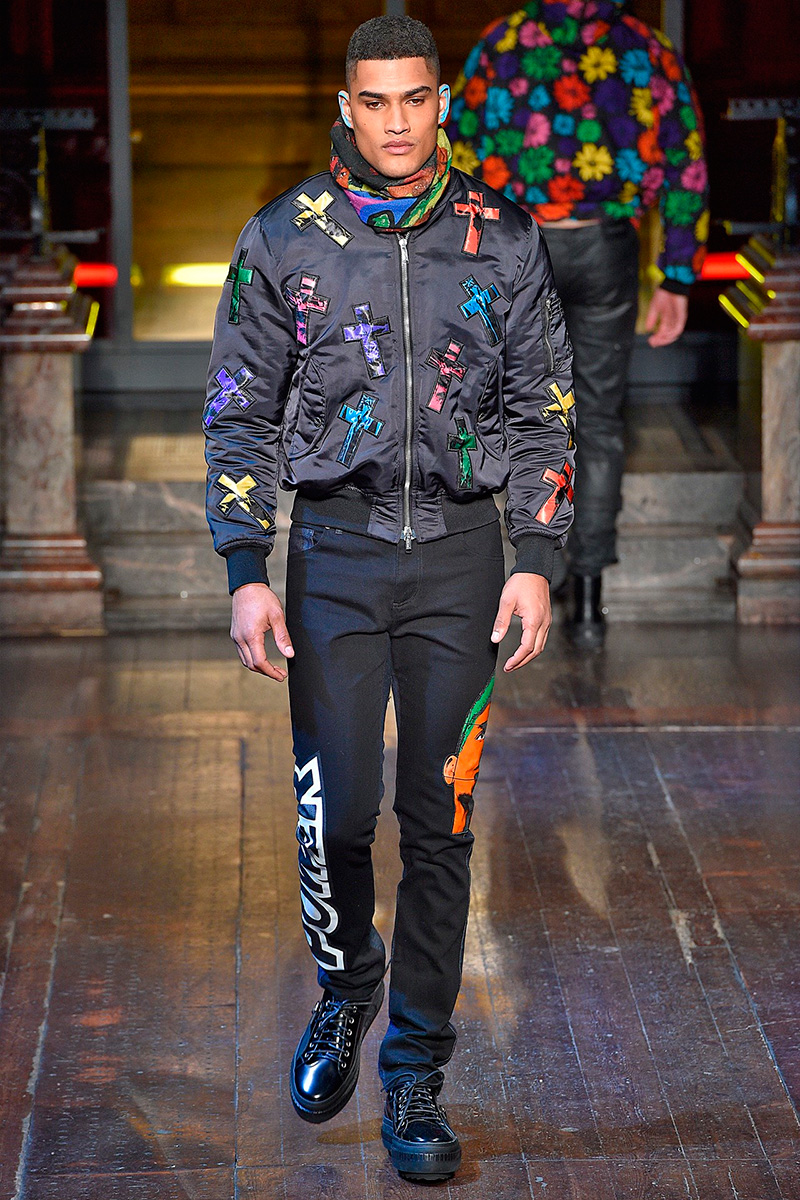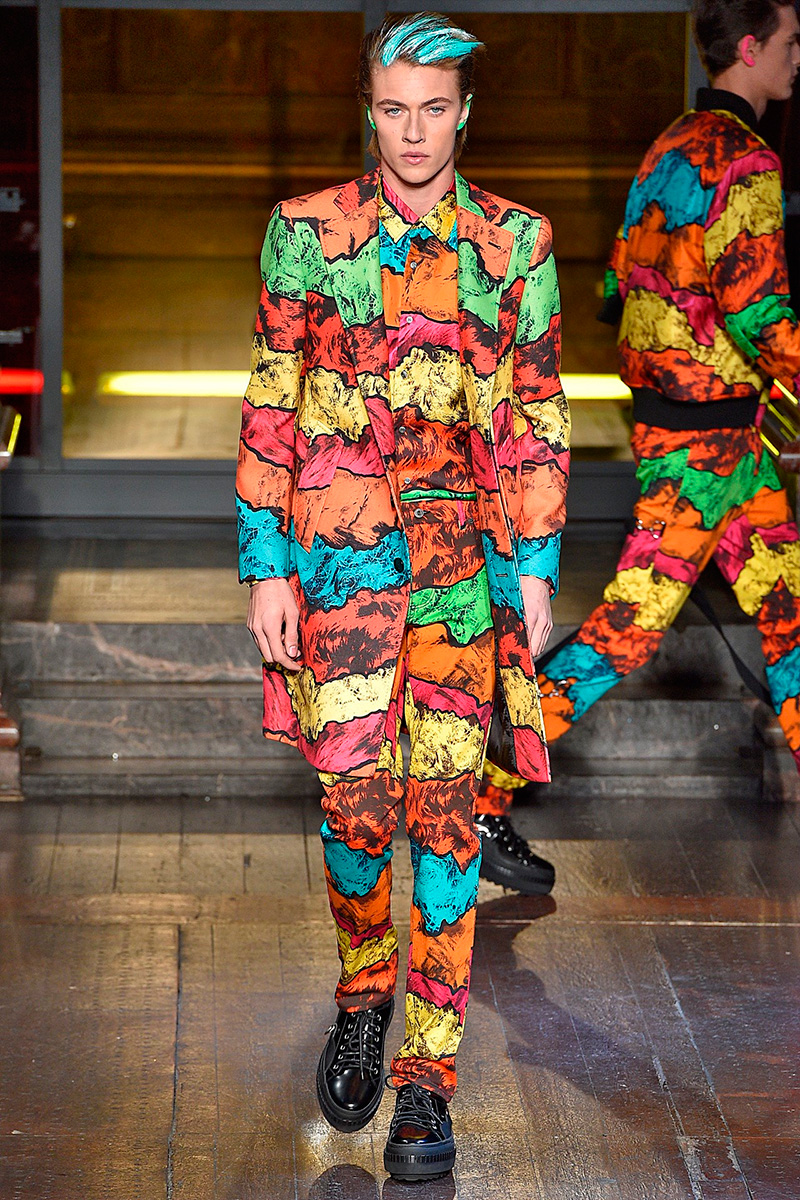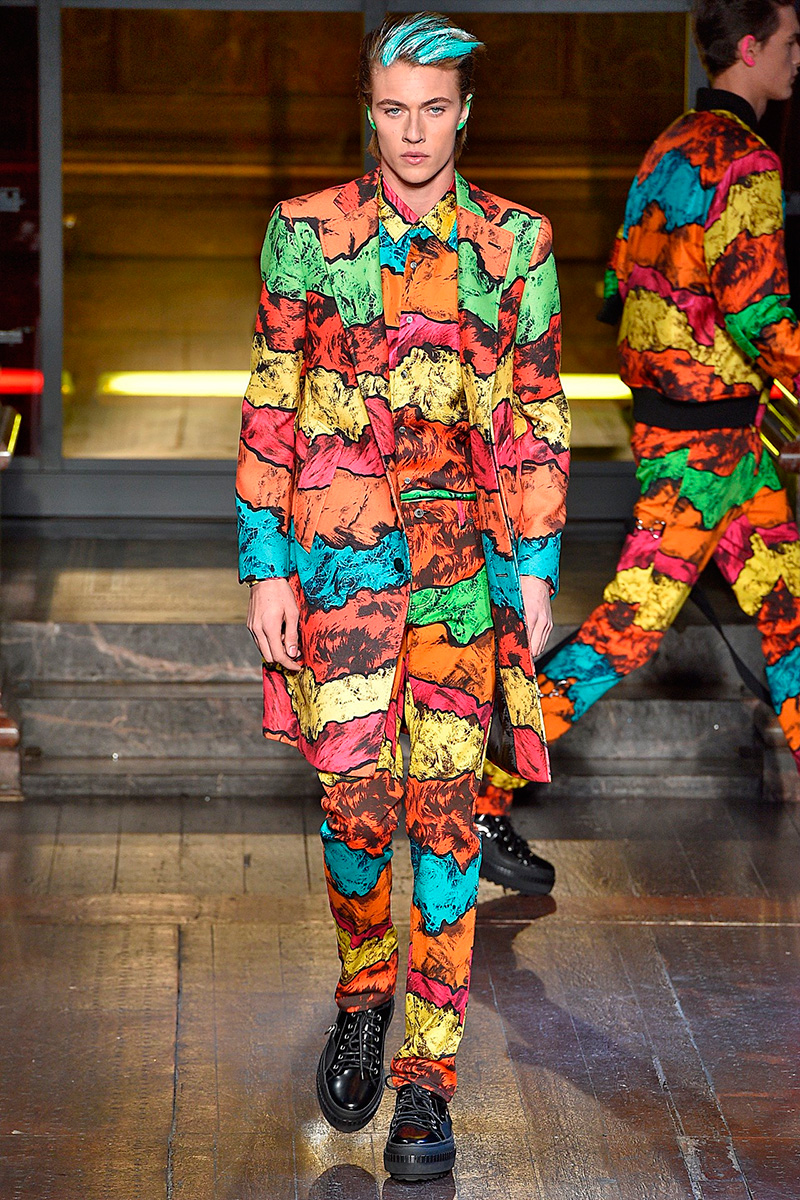 Jeremy Scott unveiled his Fall/Winter 2016 collection for Moschino during London Collections Men.
When Jeremy Scott visited Gilbert & George for tea, the designer told the artists how he loves the way clothes appear in their monumental body of work, The Pictures. To create depth and movement or, at least, this illusion in these gridded, saturated 2D photographic assemblies, the artists emphasise the dark indentations of shadow and flashes of light at fold and seam.
Might, Scott respectfully enquired, they consider allowing Moschino to recreate the effect on real clothing? To add their 2D to Scott's 3D, then see what dimension we land in?
Not only were Gilbert & George 100 per cent in, but they also invited Scott to sample anything he desired from their illustrious archive of work for this collection. "How thrilling Jeremy loves our art so much he wants to put it all over his trousers!" they said.
Scott added: "There are so many reasons why Gilbert & George's work resonates so strongly with me: the saturated colors, the slogans, the provocative nature of so many of their subjects. I feel not only a visual attachment to their art but an emotional bond as well. So it's an honor to bring their art into my fashion and create a hybrid of the two."
The result? A highly wearable body of work that revels in the punch and dissent of British Art's filthiest, responsibly-suited iconoclasts as interpreted in cloth by fashion's pre-eminent subverter of the pop and iconic. From The Pictures there are collaged coats, knit cardigans and MA-1 jackets with patches of the artists' images of young men's faces. You'll see typography, words and phrases from Gilbert & George's art.
A further group with tailcoats and sharp suits is peppered with crucifix patches that recall their 1982 piece entitled YOUTH FAITH. The tightened grids and grenade flower-bursts on suits and bombers strongly relate to the walls of the Tate. Scott found one G&G subject captured for posterity, wearing a vintage Moschino peace-print tee: so, in a doubly-reflexive semiotic pirouette, Scott reappropriated the print then twisted it into jacquards. The house Moschino question mark logo is reflected over itself in a nod to that Gilbert & George touchstone. And Scott assembled his own hyper-colour collage of the artists' abstract images on woollen topcoats, jeans and M-65's. Because both artists and designers are anti-establishmentarians to their cores, there's a fiery blast of punk and plenty of future-facing gender crossover.