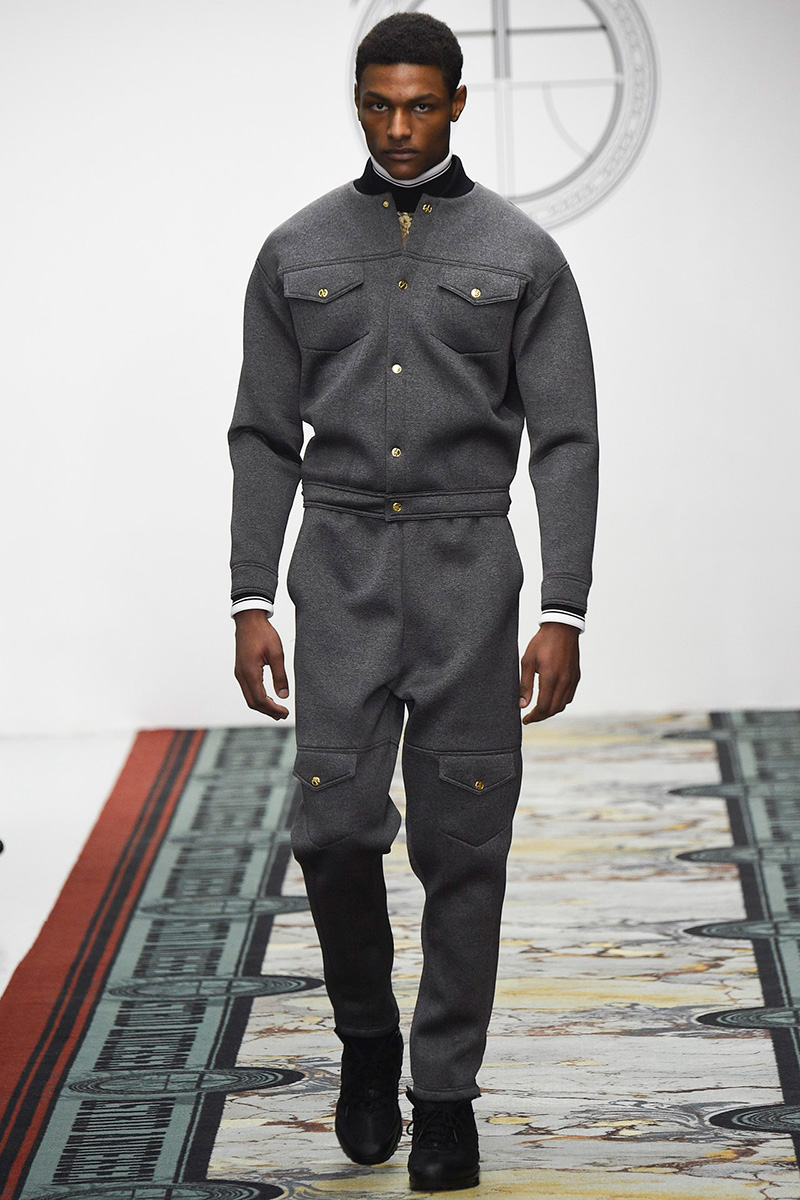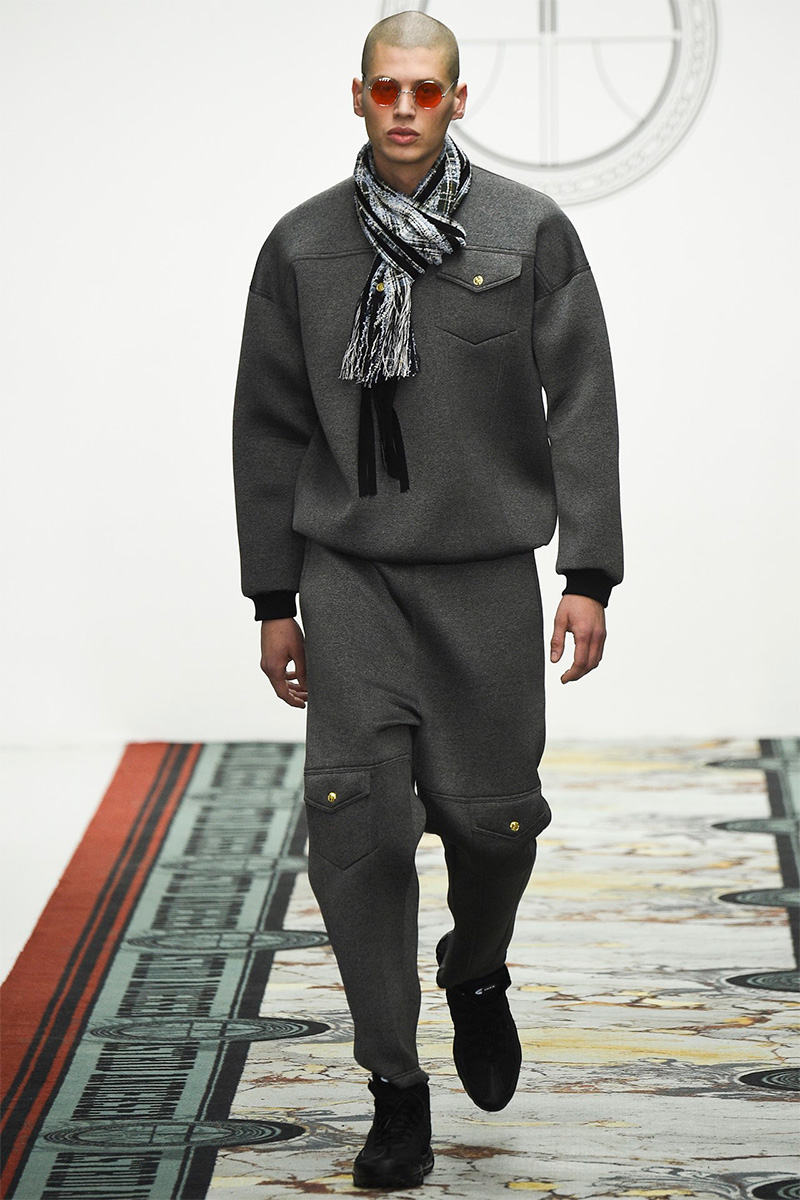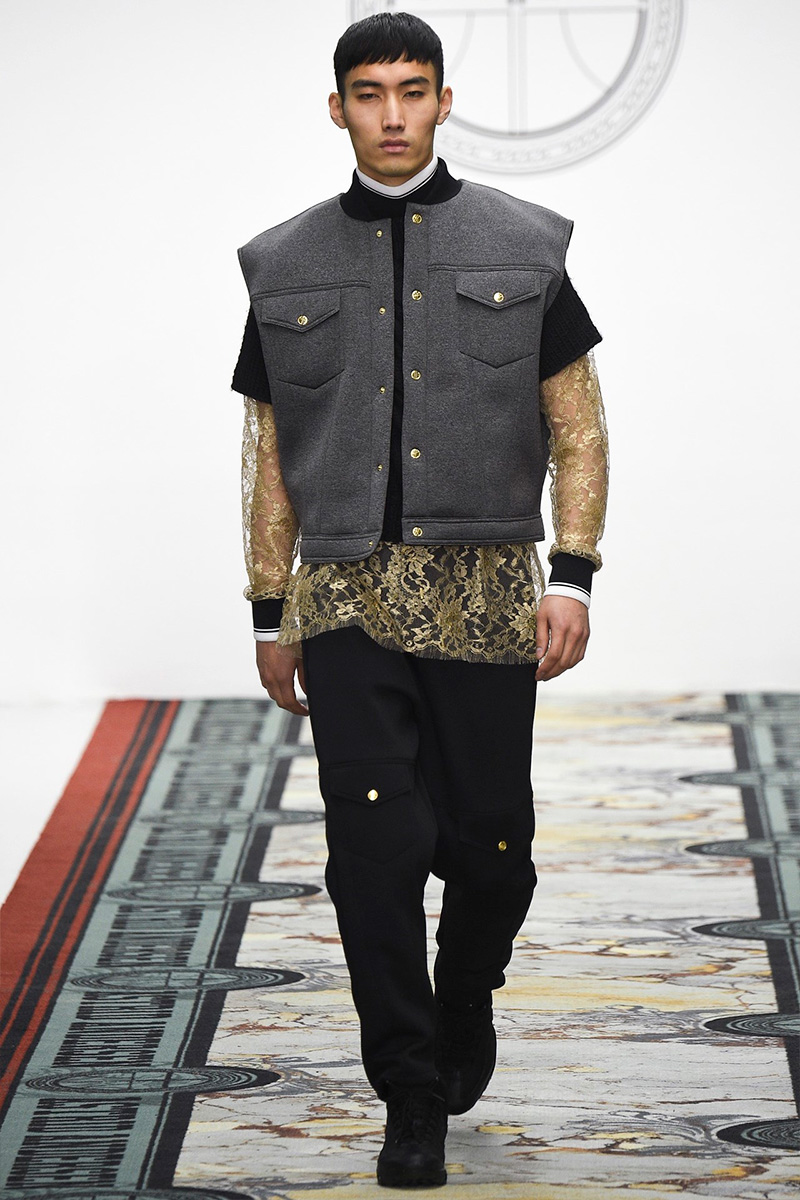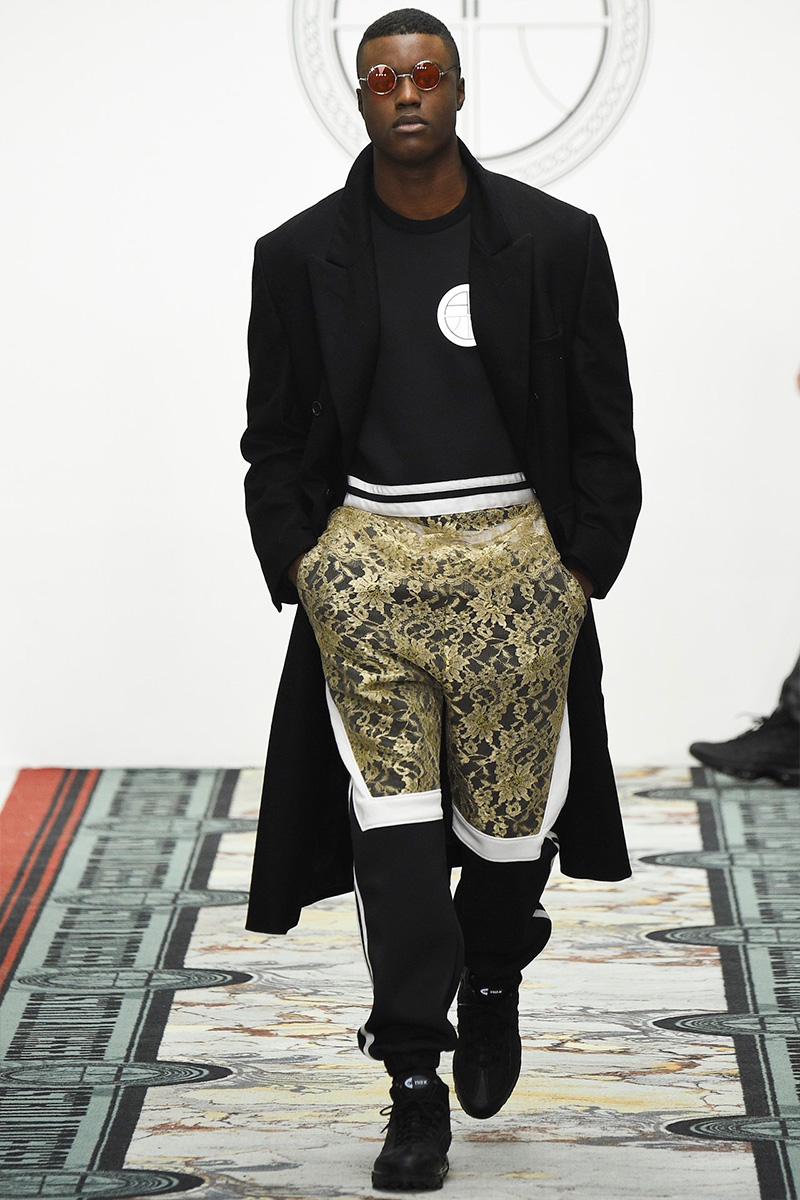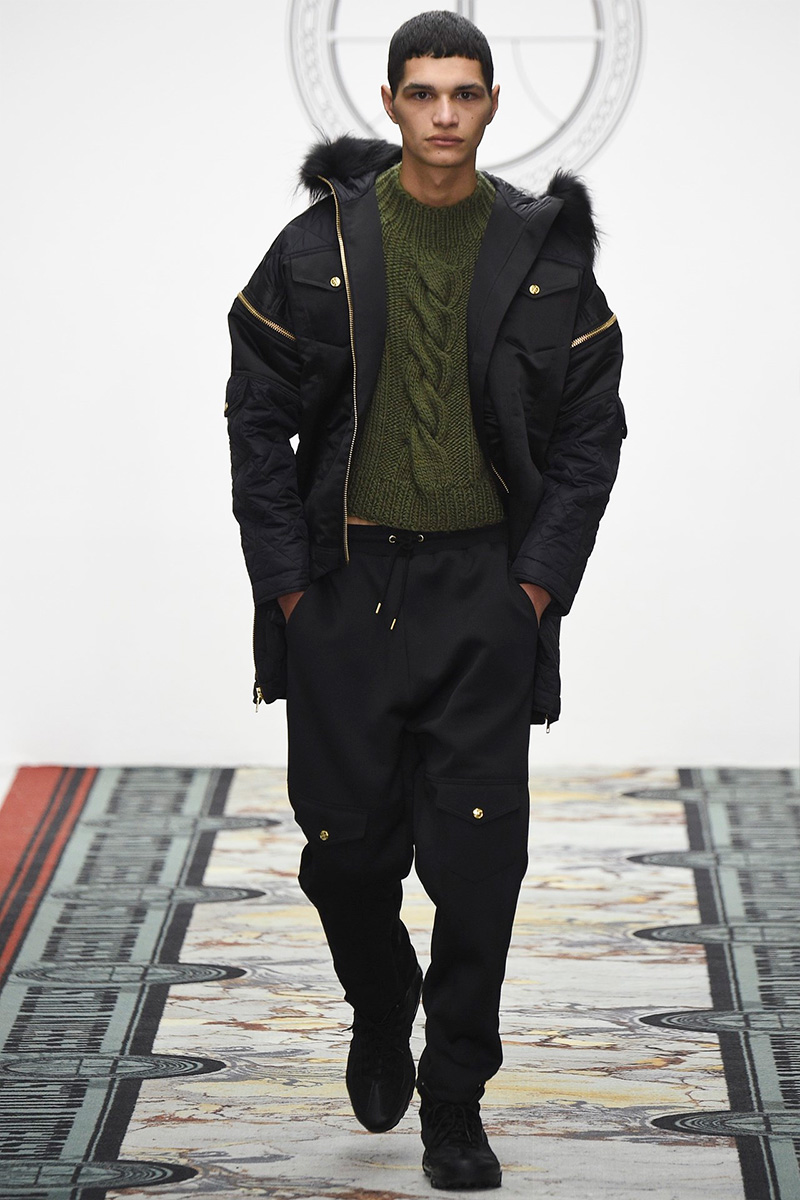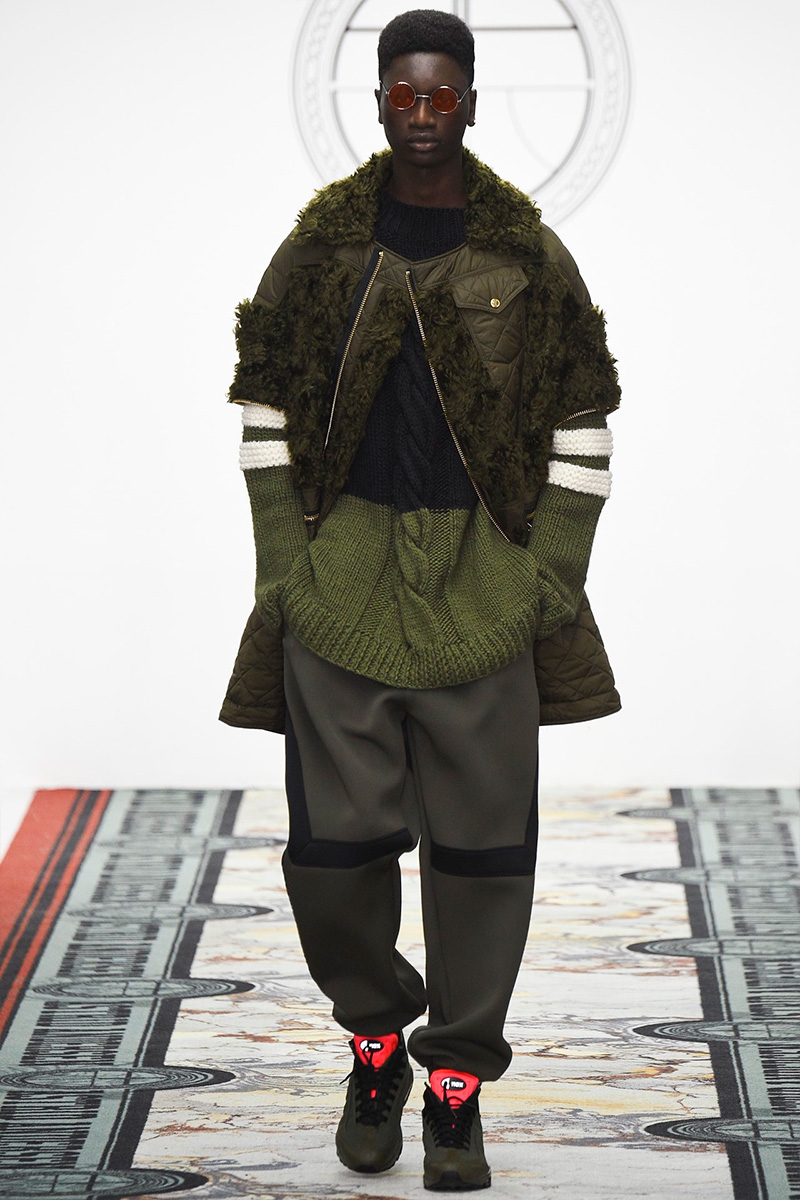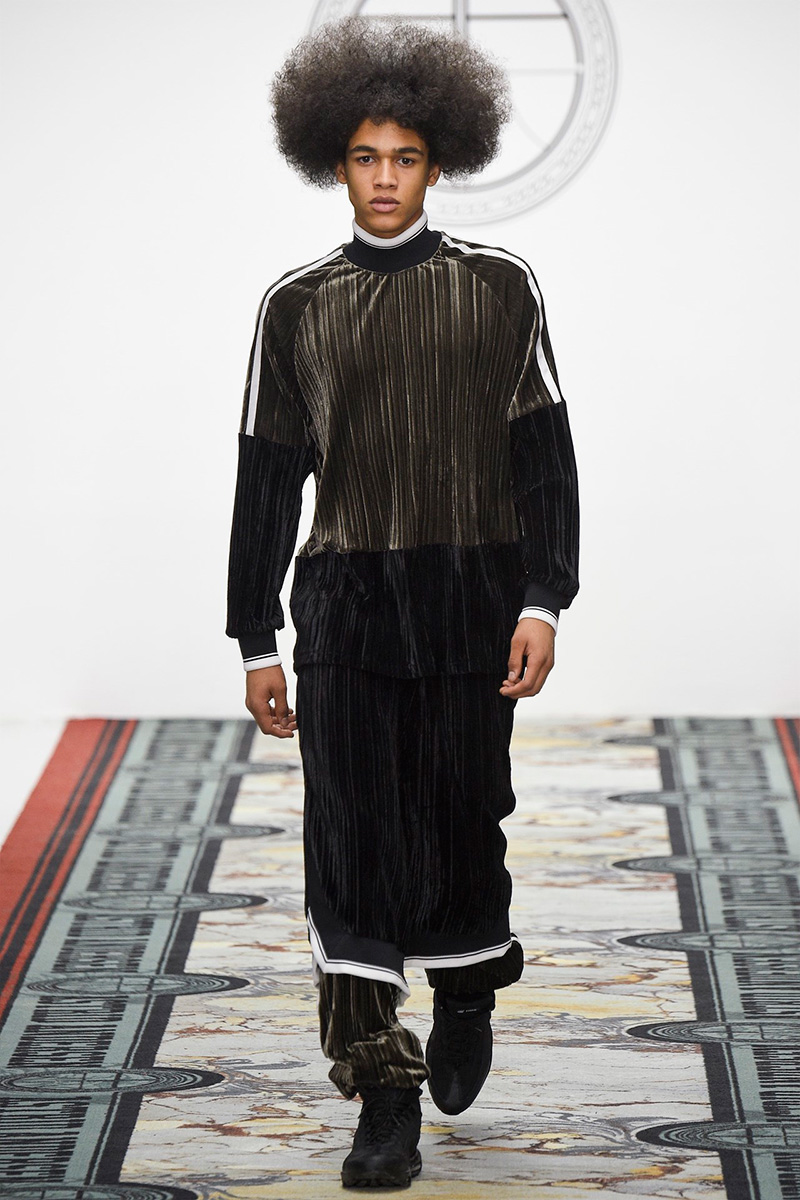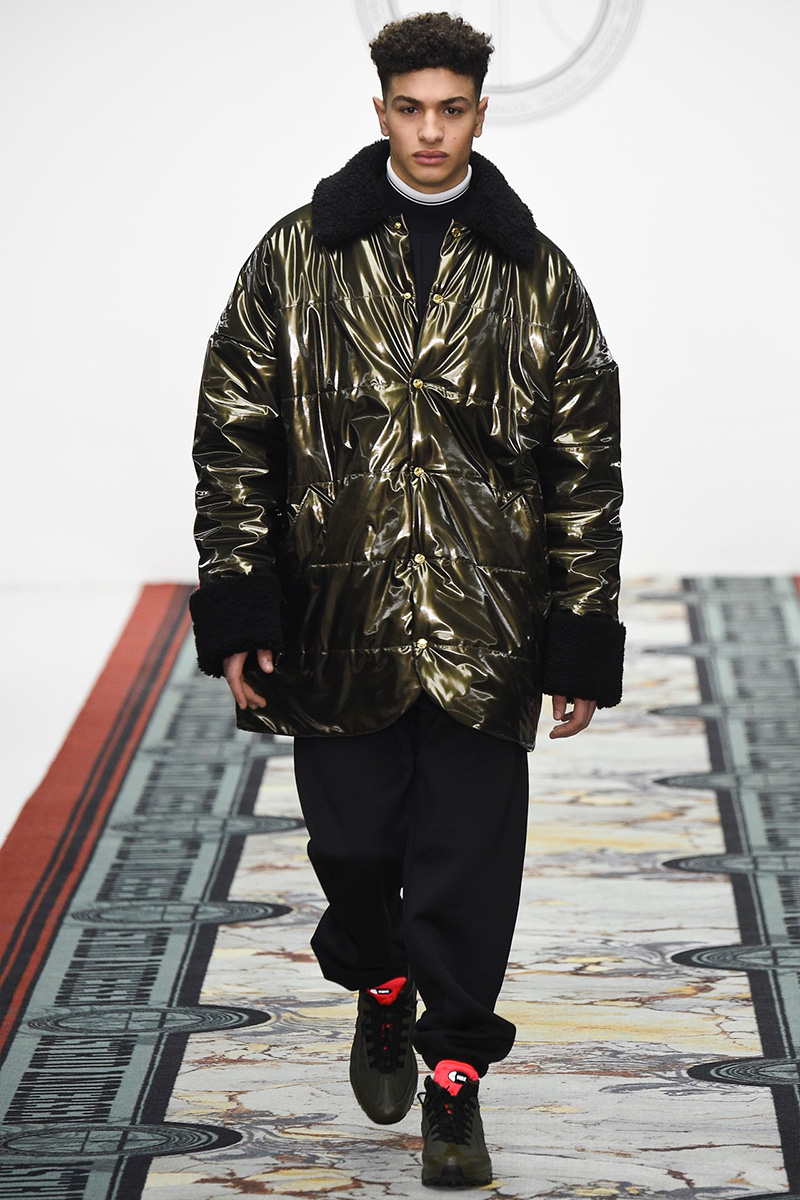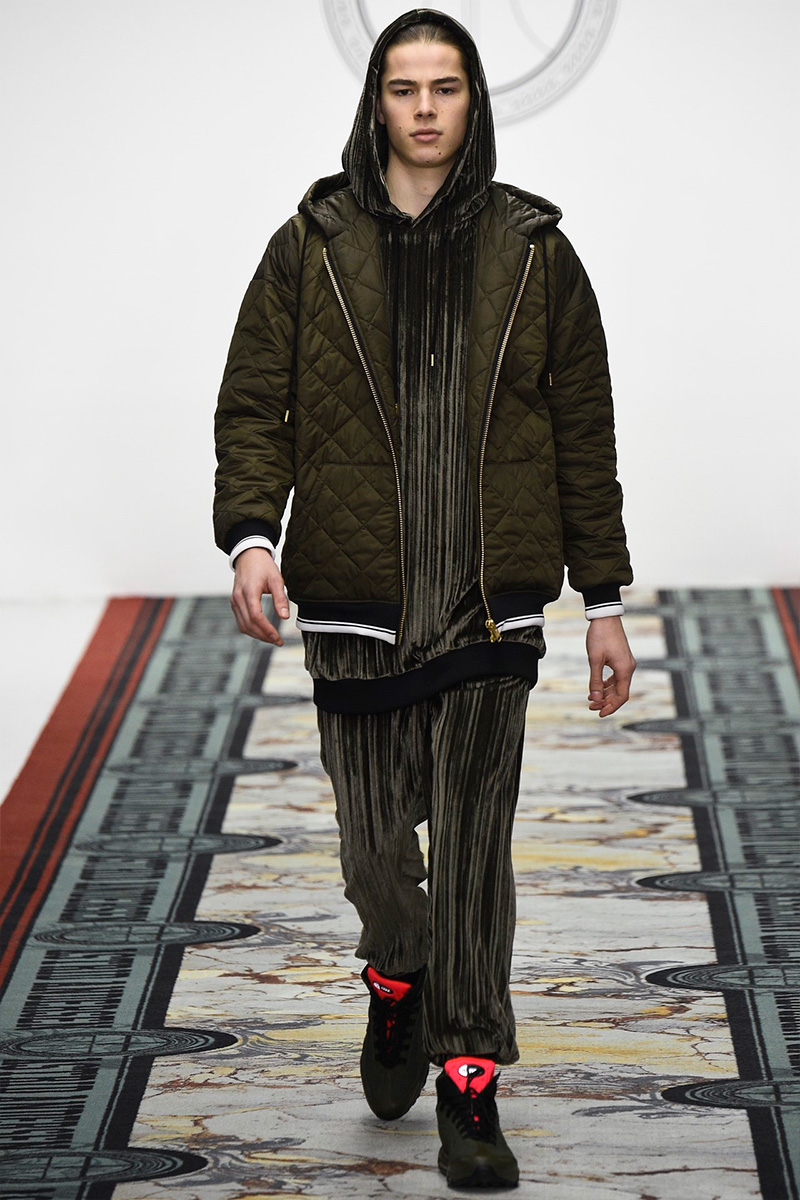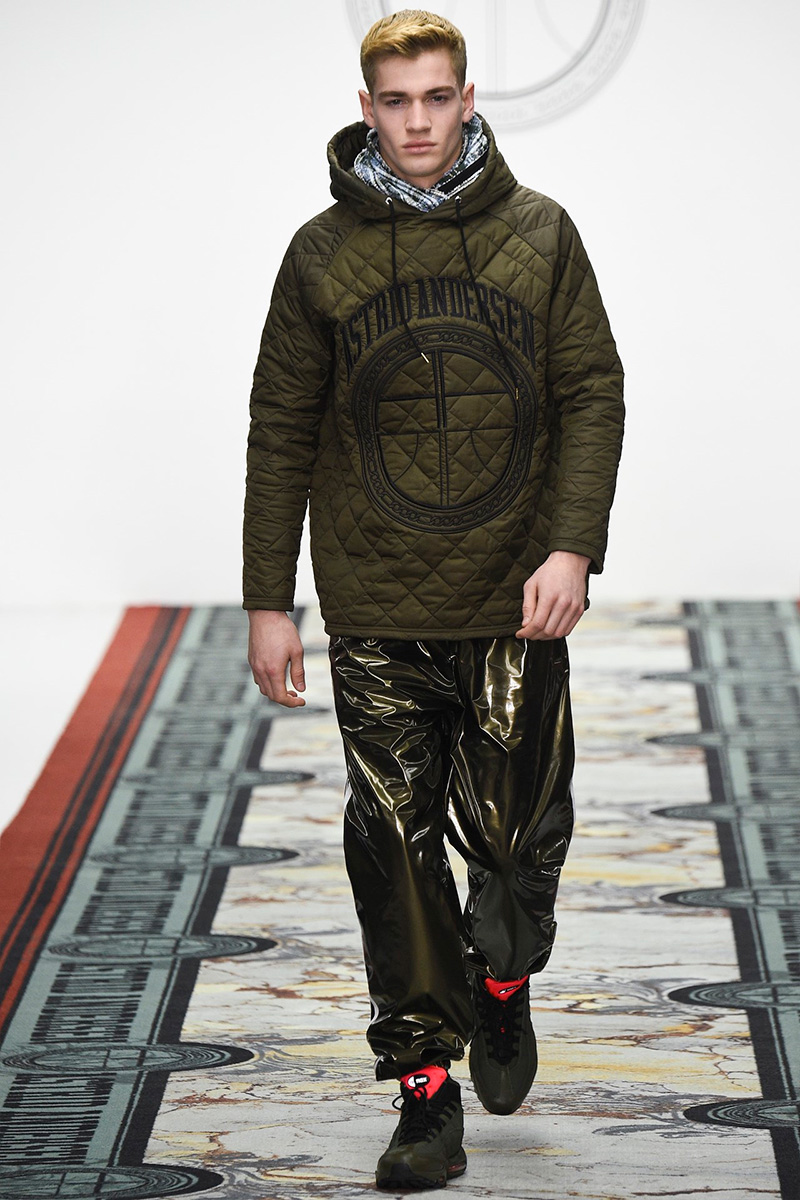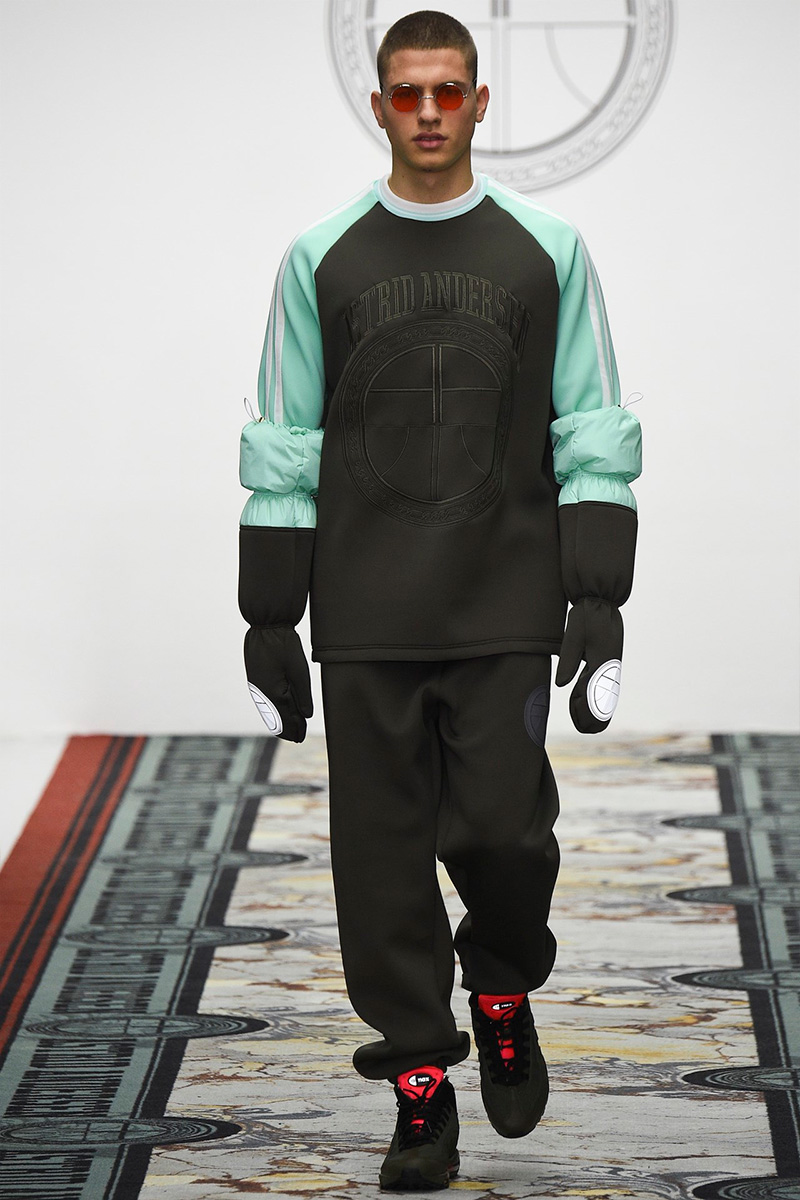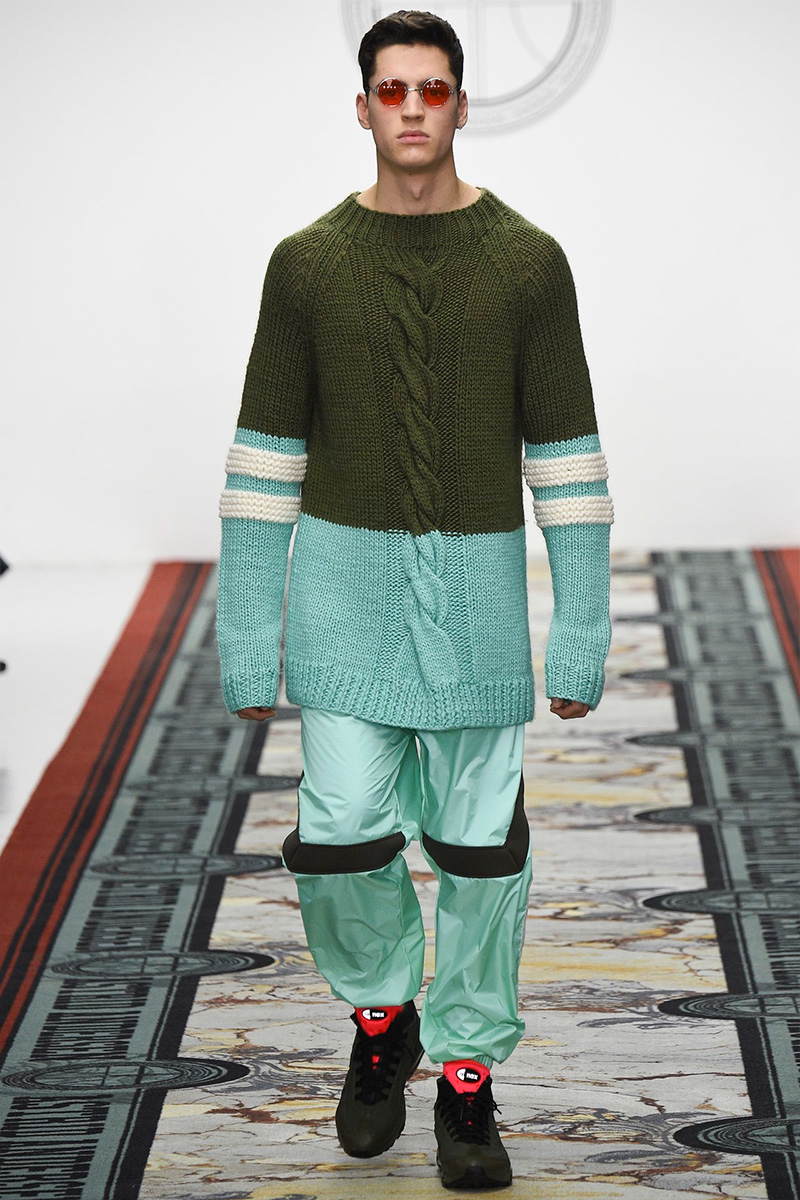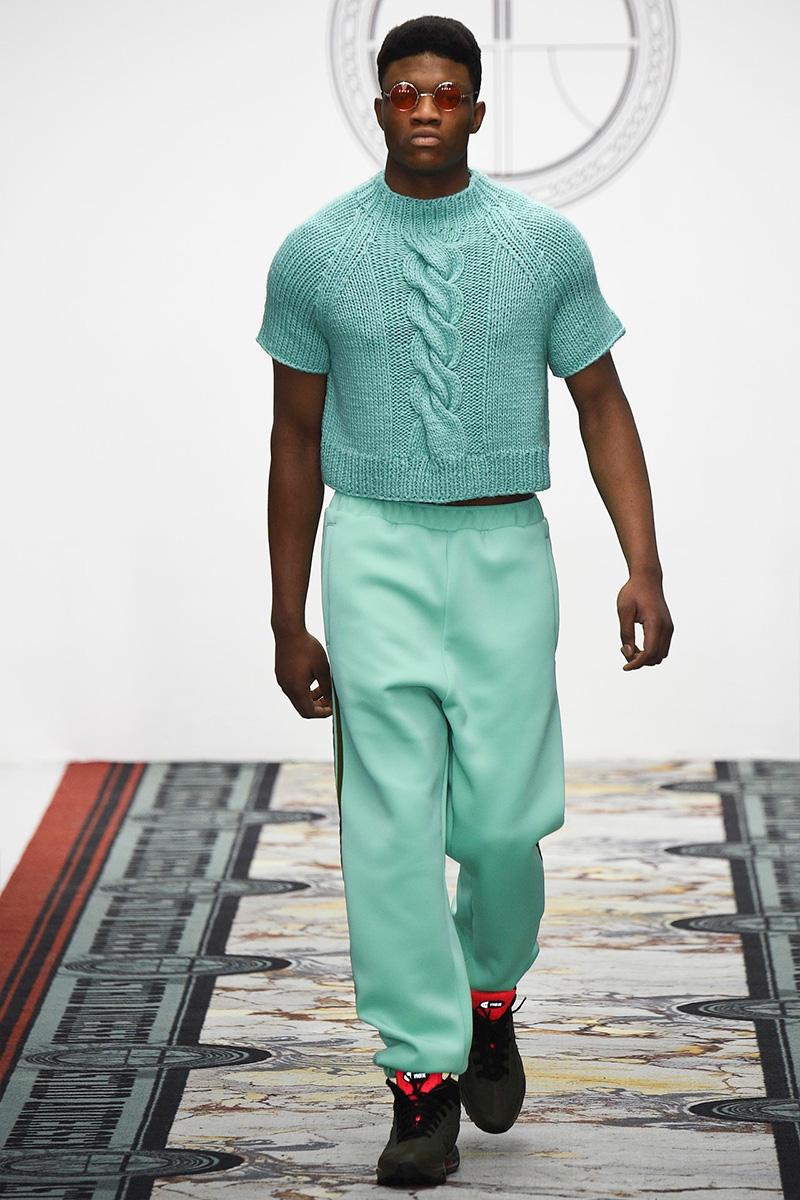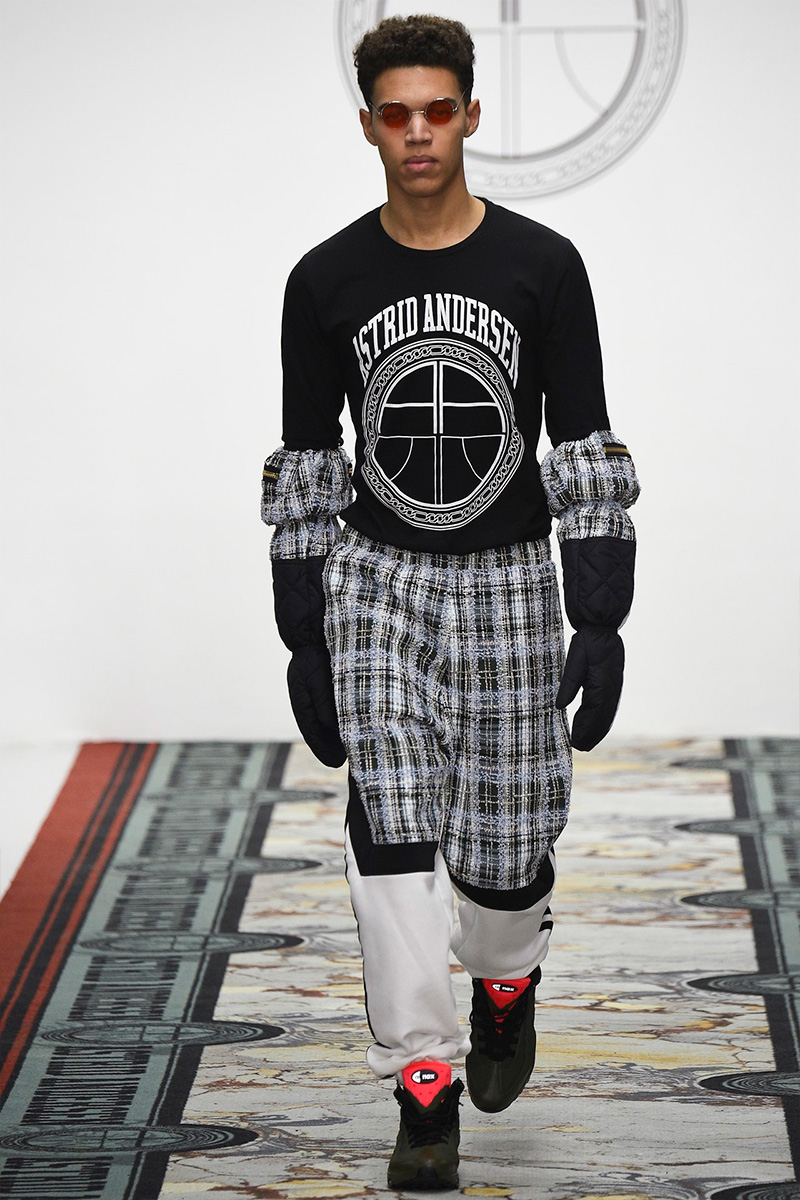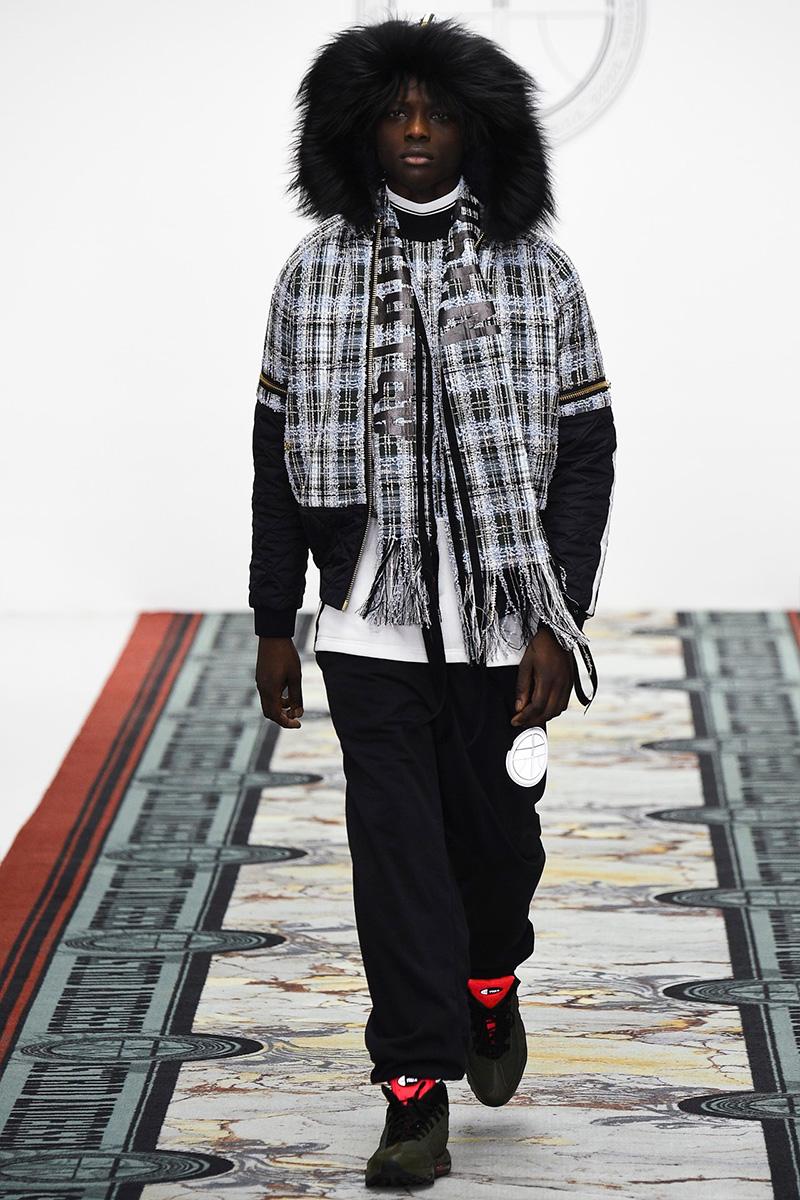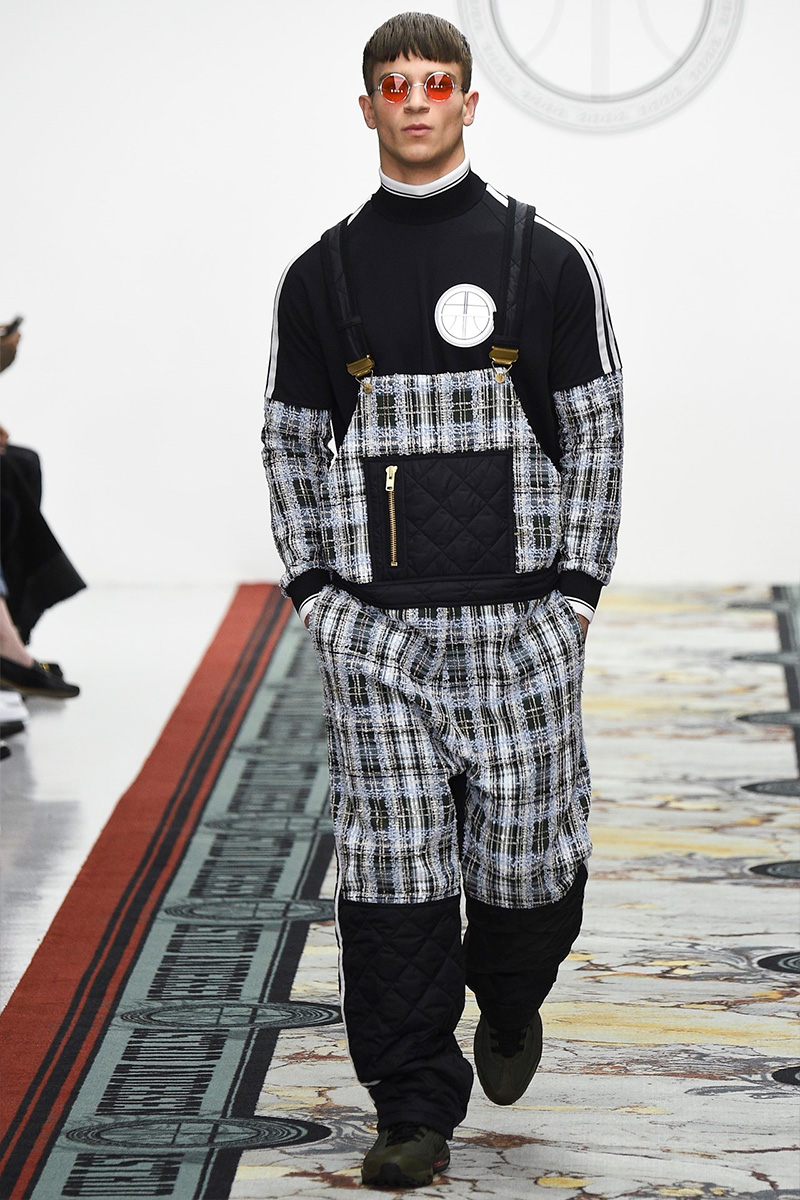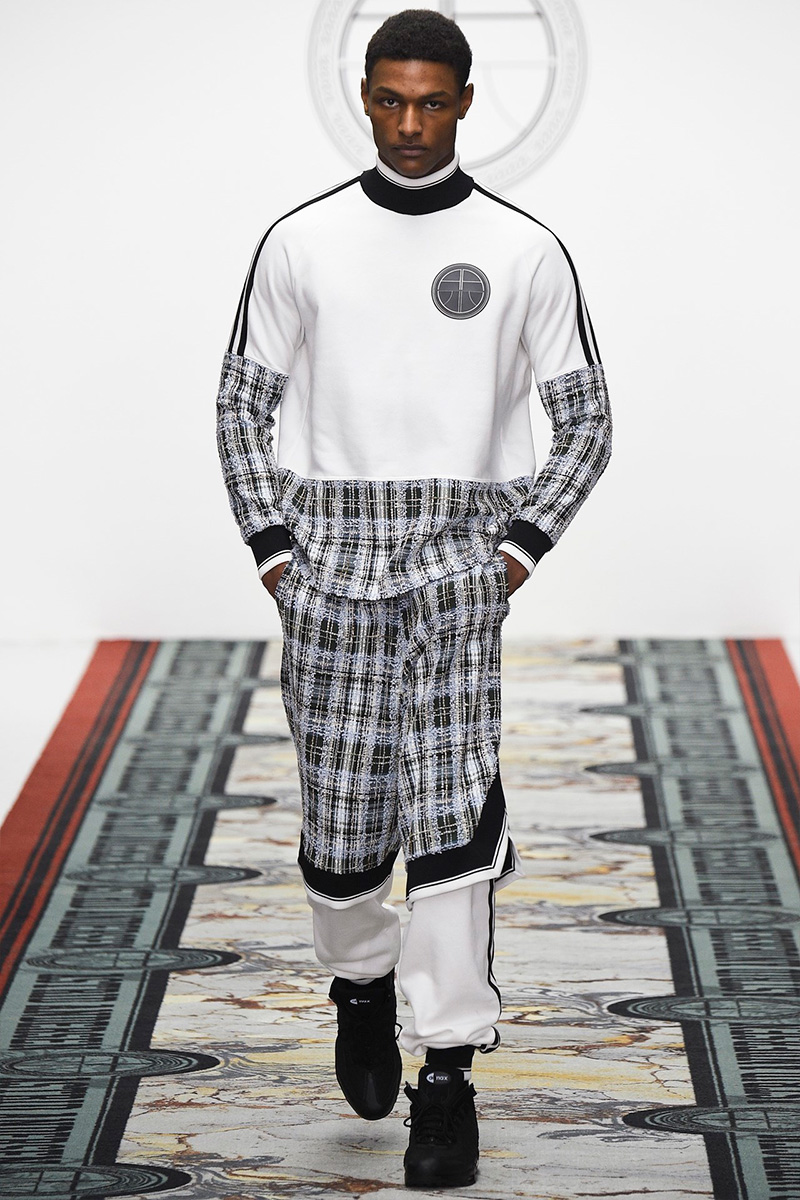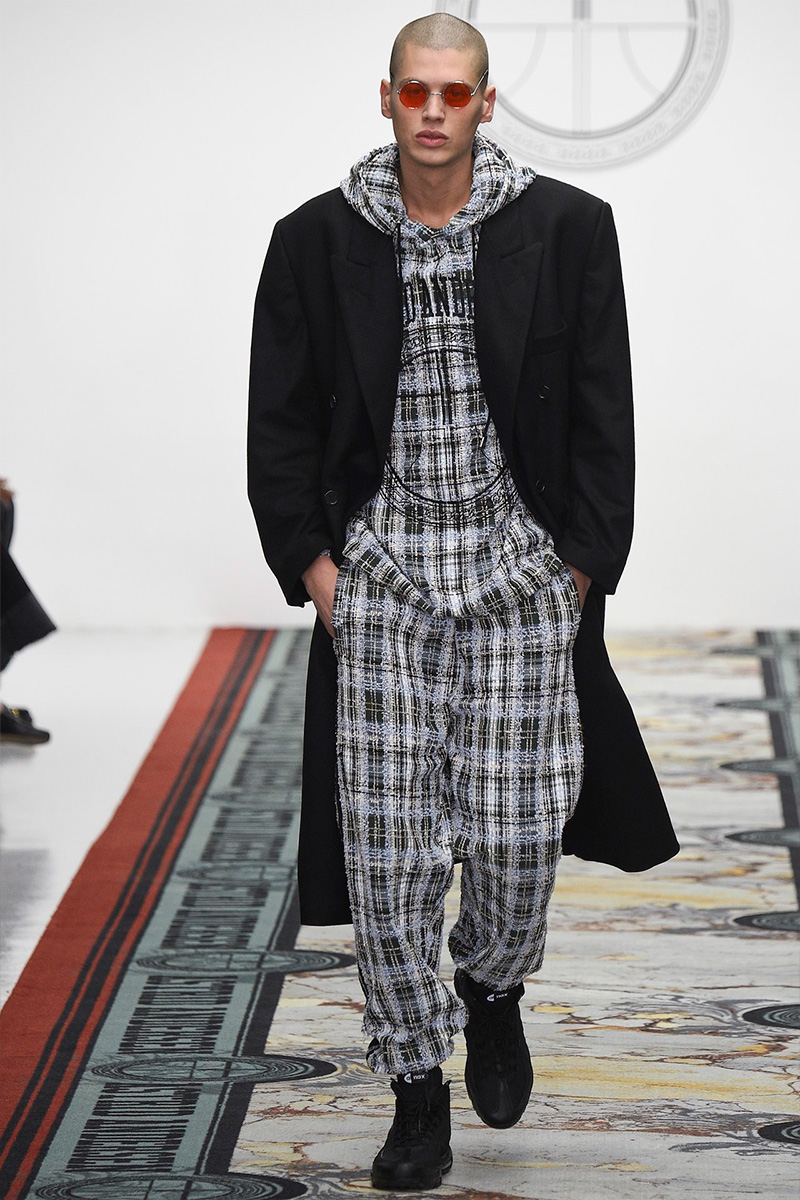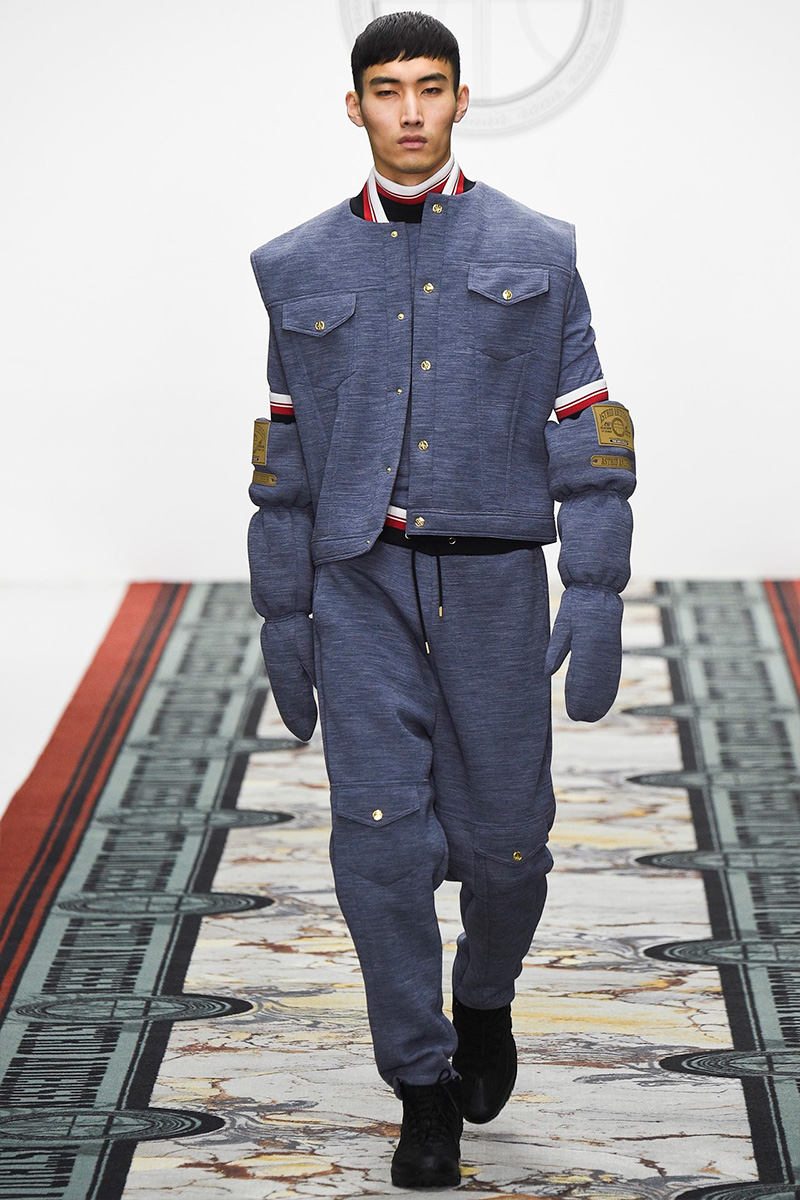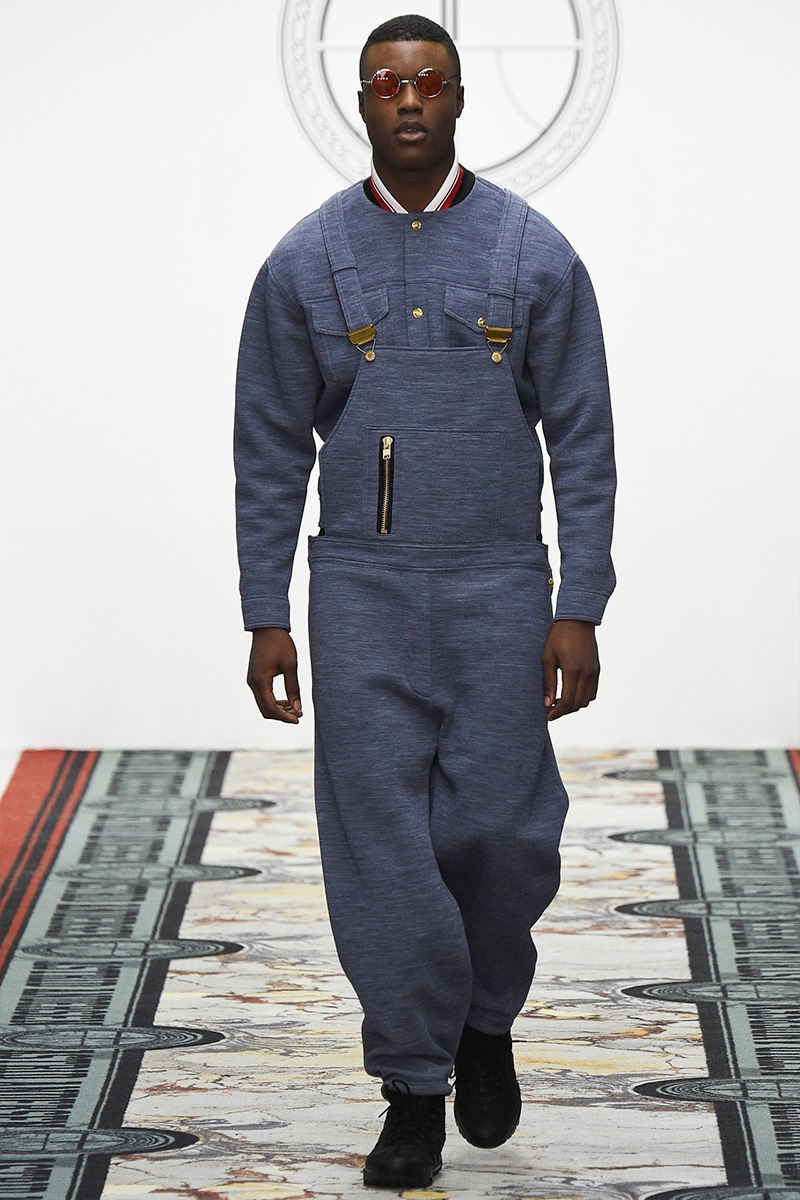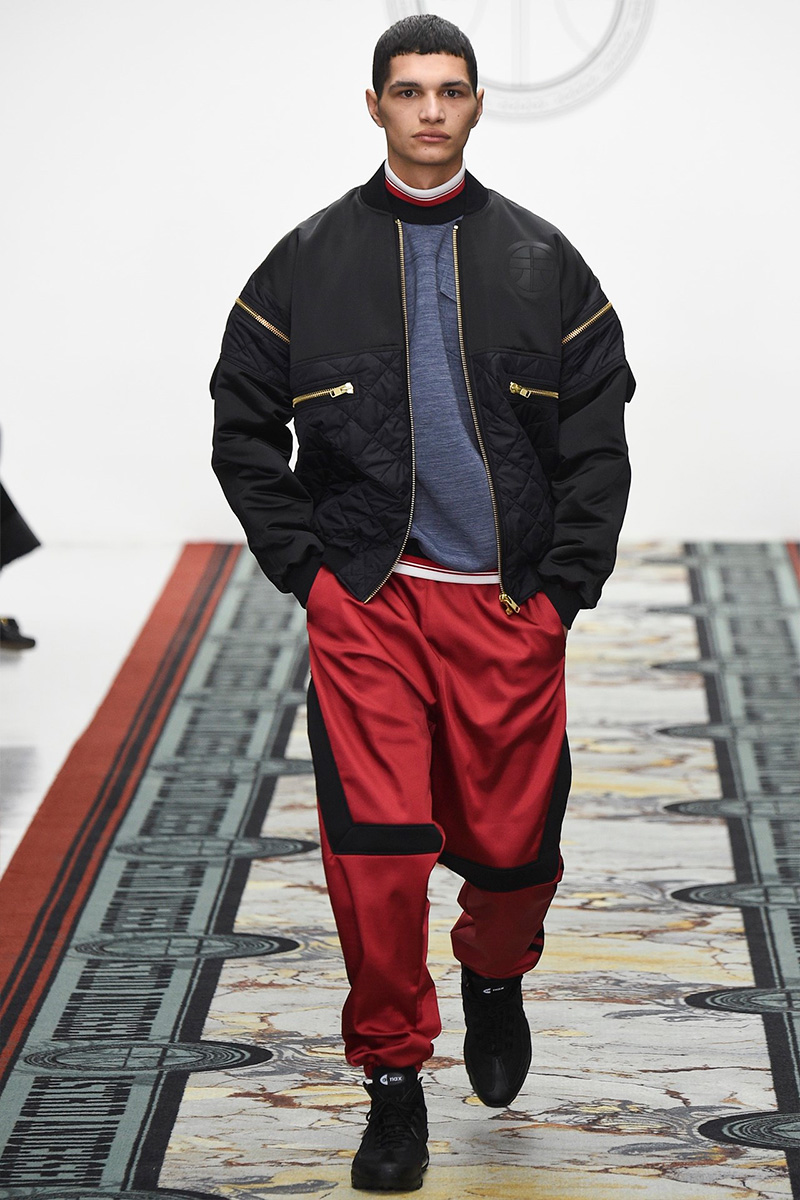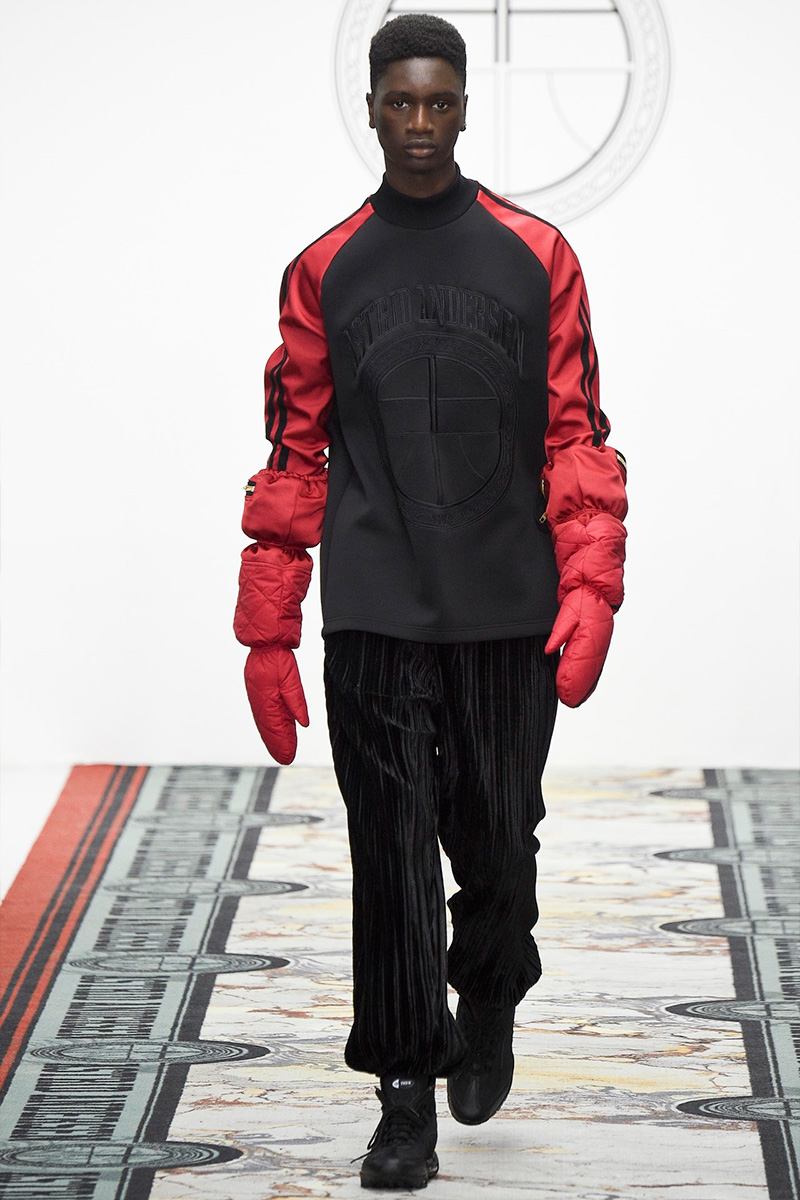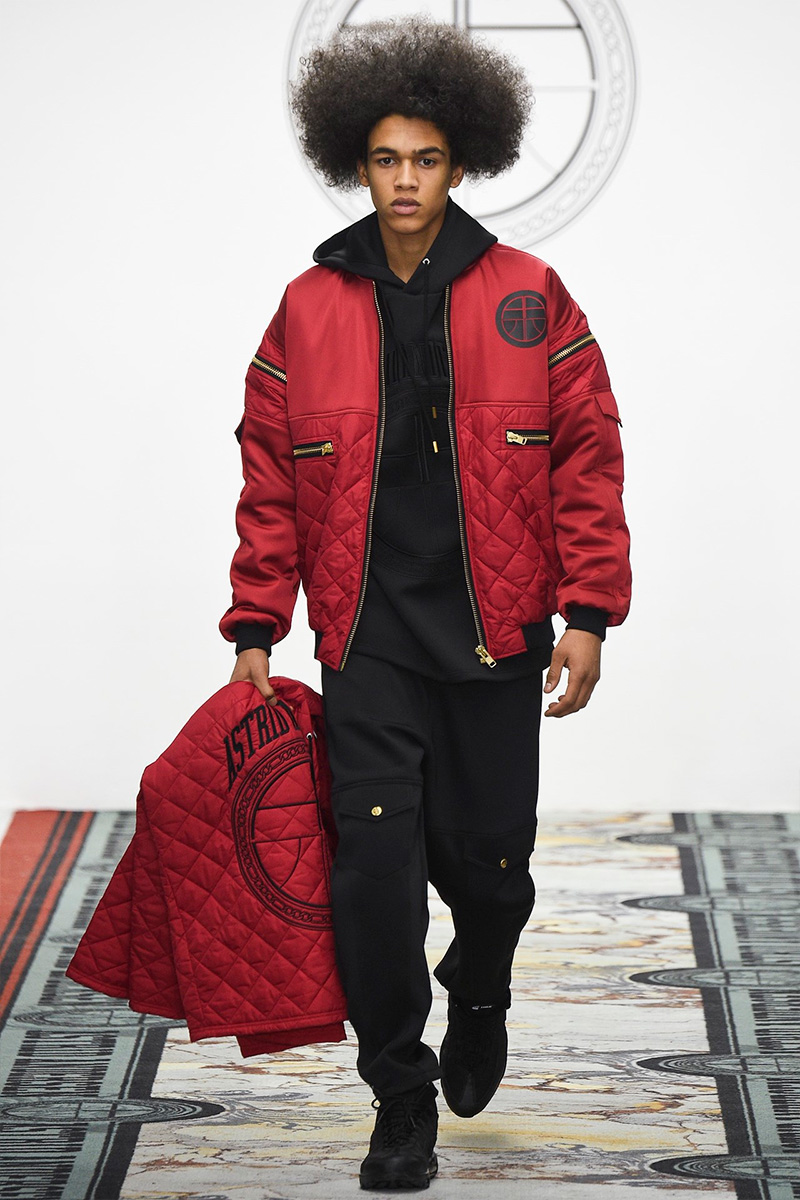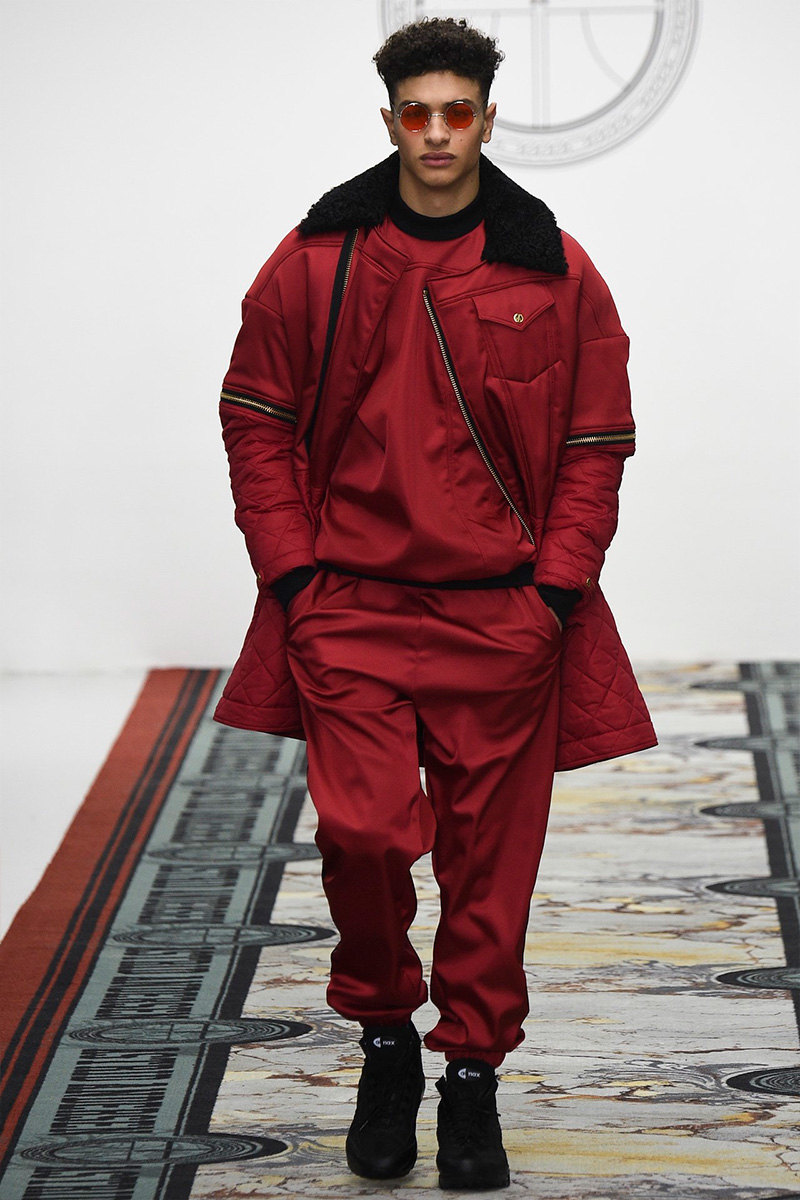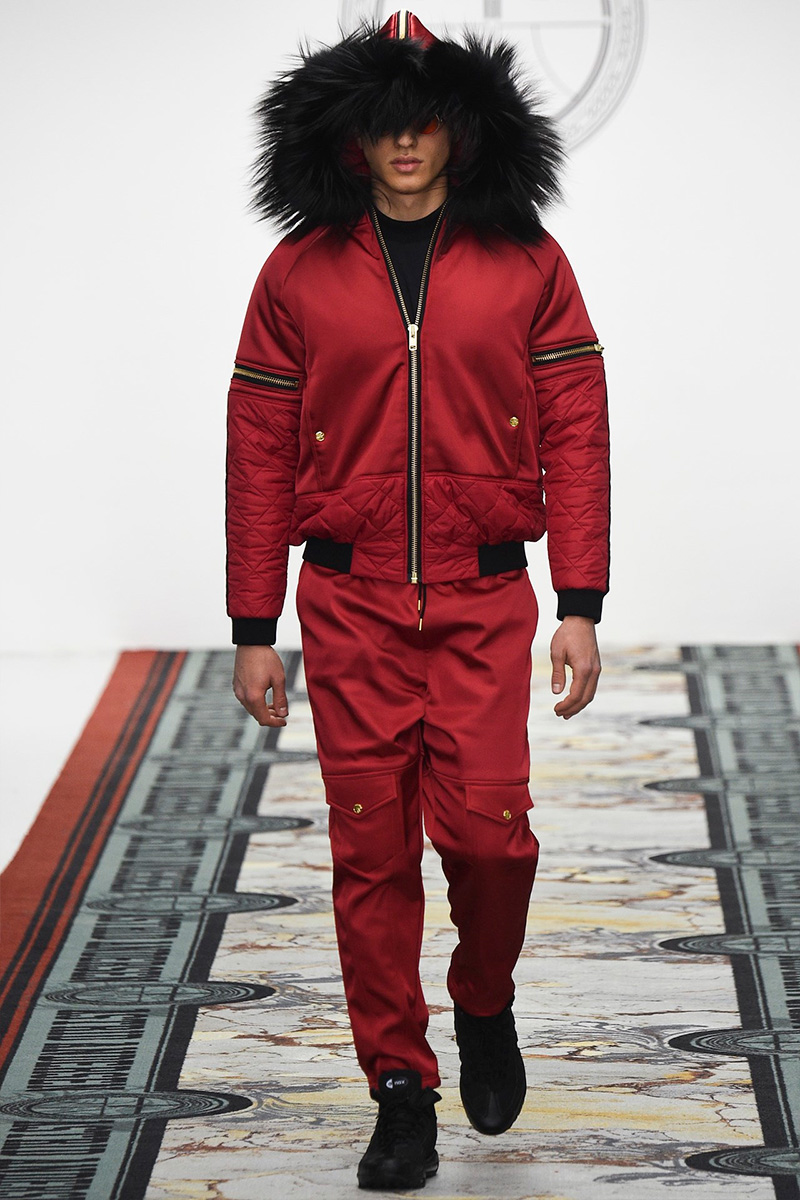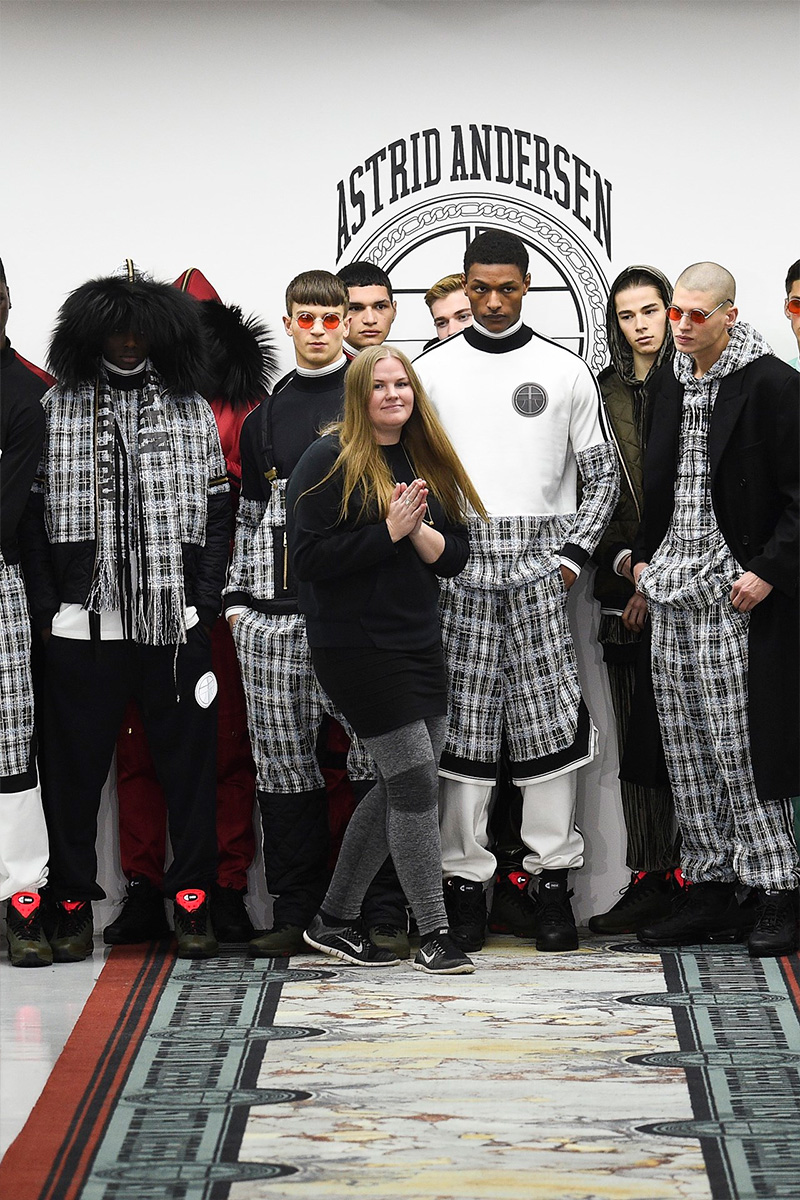 Pushing all the best aspects of the Astrid Andersen brand so far, AW16 was a culmination of technical luxury and relevant design. Using 'intuition' Andersen's collection was focused and precise in it's creation of the modern man. Infusing feminine elements into her silhouettes that are so often stereotypically masculine, this season saw some key Linton Tweed boucle items, cropped wool shirts, signature Sophie Hallette lace and rich black fur trims.
Mixing blood red, khaki, mint green and blue in an eclectic colour palette, even the Nike air max sneaker boots featured flicks of hot pink on the tongue. Each look had the ability to appeal to the meek and the bold alike, a minimal denim jacket was accompanied by extended arm length denim padded mittens, blurring the conventional use of the material and incorporating a quirky functionality for the cold winter months. Quilted Nylon track suits and oversized dungarees were other items that were equally directional and commercial, confirming Andersen's star power as a designer.
Andersen's desire to experiment with technical fabrics whilst incorporating tradition extended to the use of a bespoke carpet by Danish carpet makers Egetæpper, that ran the course of the runway. Likewise, this season the designer pushed her use of branding to the ultimate effect, with delicate raised silicone and leather-like embossed logo embellishments, moving away from the ultra bold statement pieces seen before.