SANGUE NOVO, a vibrant platform dedicated to discovering and amplifying the voices of emerging talents in the world of Fashion, is embarking on a new chapter. The ever-evolving landscape of the industry demands an unprecedented dimension and level of excellence from the young designers' contest.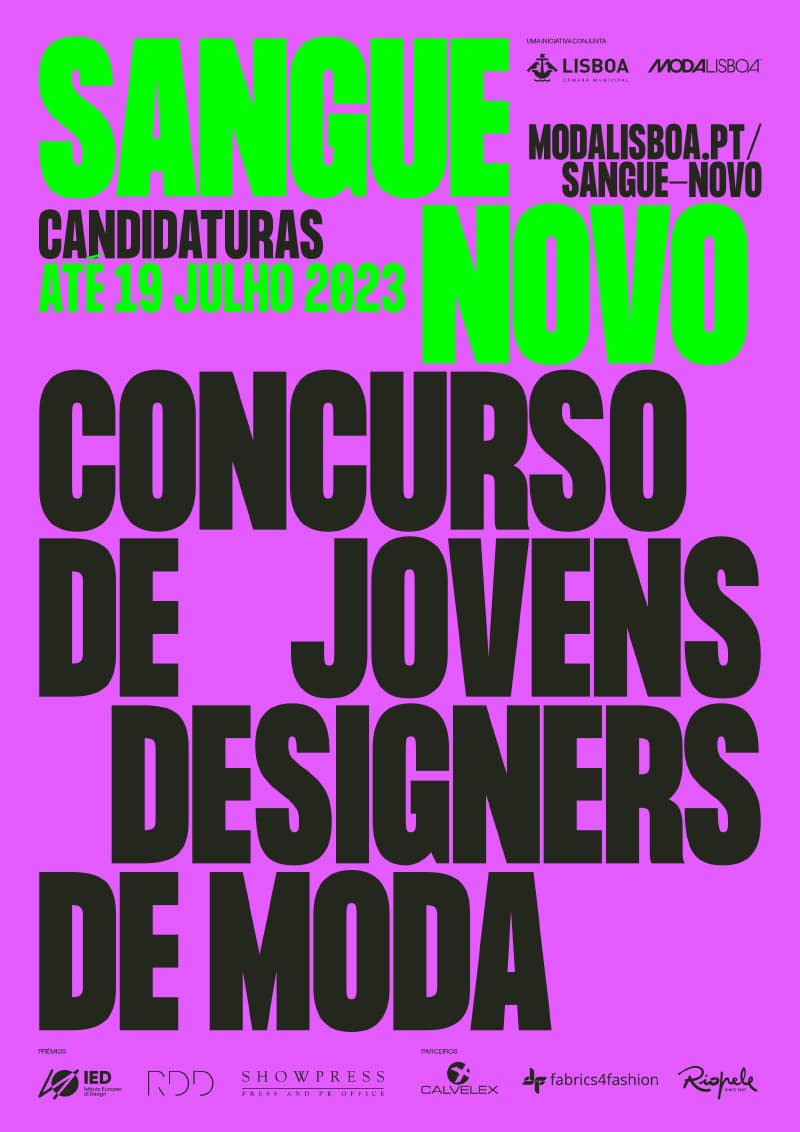 Nurturing visionary creators with distinctive conceptual identities, significant technical prowess, and a rich visual culture is imperative in making a meaningful impact in the market. However, this fertile breeding ground cannot exist without an all-encompassing commitment to sustainability, encompassing the choices of materials and manufacturing processes. It is the generation of young talents that holds the key to addressing the pressing climate crisis, and it is precisely this generation that the ModaLisboa association seeks to discover.
The doors are now wide open for applications for the latest edition of Sangue Novo, commencing on July 19. Comprehensive information and detailed regulations can be found here, serving as a guide for aspiring participants.
The competition will adhere to the proven structure of previous editions while injecting a fresh breath of excitement through new awards, a revamped jury panel, and exciting collaborations. Esteemed partners such as Calvelex /Fabrics4Fashion, RDD Textiles, and Riopele will provide selected participants access to their collections, making an array of materials available for production.
During the initial phase of Sangue Novo, the jury, including Miguel Flor (President), Joana Jorge (Project Manager, Associação ModaLisboa), Adriano Batista (Editor-in-Chief, Fucking Young!), and João Magalhães (Fashion Designer), will meticulously select the ten projects that best embody creativity, innovation, sustainability, concept, research, design, silhouettes, and the thoughtful curation of colors and materials. These individuals will remain engaged throughout the production process, culminating in the grand unveiling of the collections at the October edition of Lisbon Fashion Week.
On the day of the runway show, Ana Tavares (CEO, RDD Textiles), and a representative from IED – Istituto Europeo di Design, will join the jury. Their collective discernment will determine the five finalists who, after a series of invaluable mentoring sessions, will have the privilege of presenting their new collections in March 2024. It is during this grand showcase at Lisbon Fashion Week that the ultimate winners of Sangue Novo will be revealed, poised to make a lasting impact in the industry.