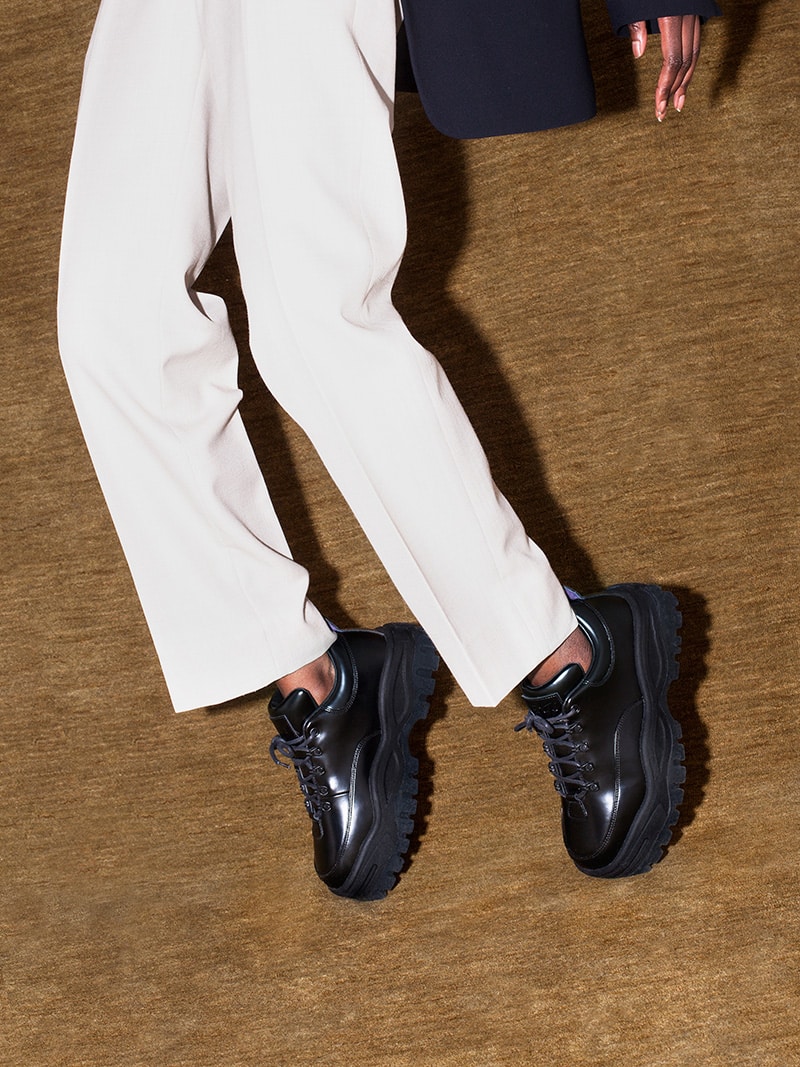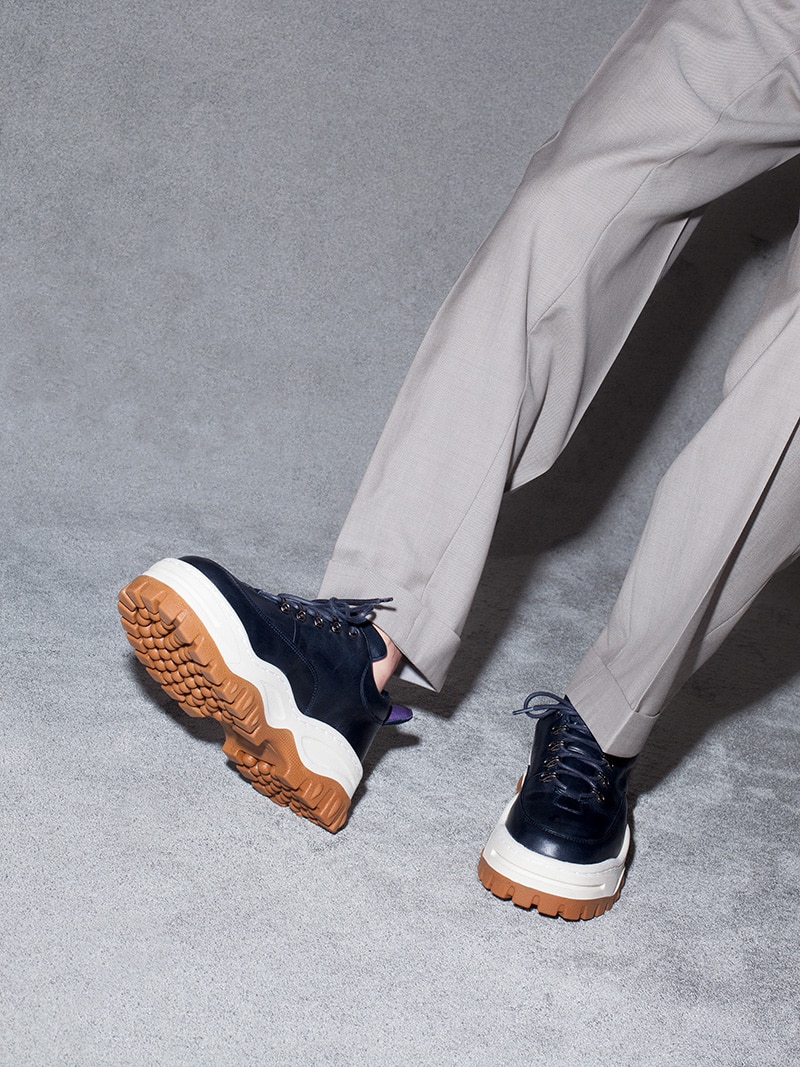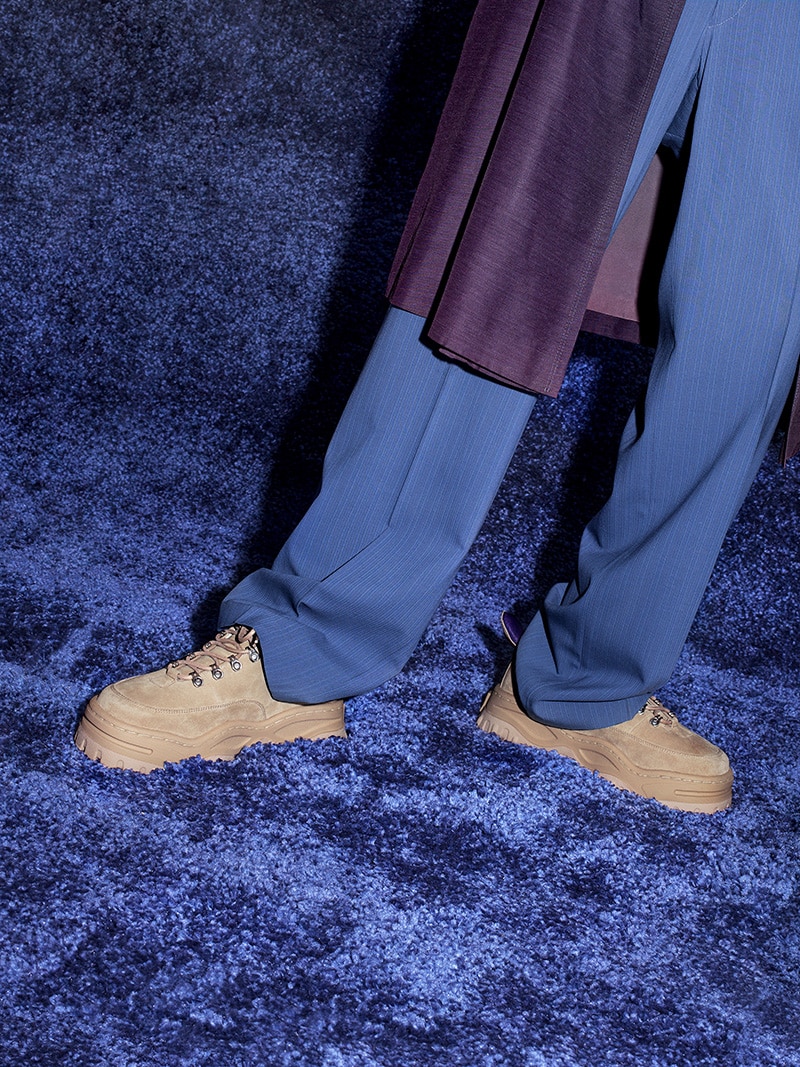 The latest addition to the Eytys family is Angel, a brutalist heavy duty trail shoe with inspiration drawn from the proud barrio style of 1994 East Los Angeles.
Angel feature a sophisticated monochrome upper crafted in suede or shiny leather, with calf leather lining, piping detailing and heavy duty lace hooks. They're built on a super chunky rubber trail sole with large rounded cleats. Agelessly in the then and now, proportions are distinctively distorted and sizing spans genders.
Angel will be released with select retailers on September 7th 2017.