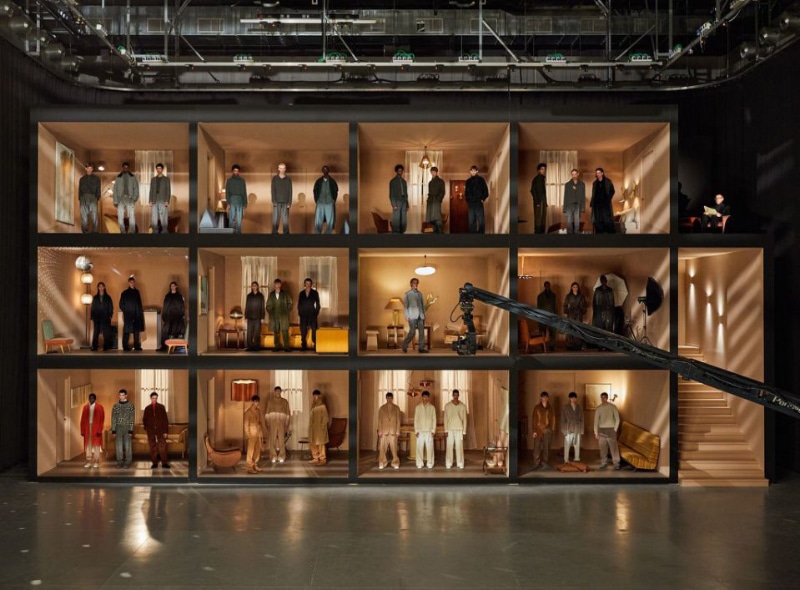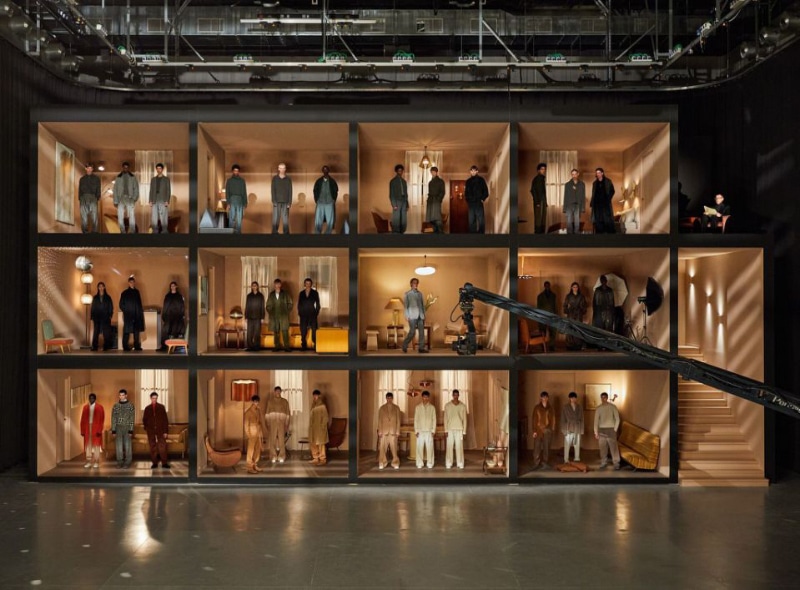 A sense of affectlessness wended its way through the shows in Milan; fashion has once again lost out on the chance to give some insight into the practice of dressing like a human experience. Even though the most sensitive designers embraced the more-than-reasonable wardrobe recontextualization, the majority served creative acts that couldn't rise above banality.
The 5-day men's fashion week made it obvious that the modern-style clothing must have an overstimulating appearance – as it is bound for multiple platforms through which it will be 'pushed' onto consumers, visually for the most part -; and that it doesn't need to adhere and respond to the current milieu to be in demand. Many offerings in Milan lived up to the blandness of their vision, and all ended up being just an apathetic smorgasbord of glad rags without a place in the world.
What was profoundly depressing this season is that all those beautiful clothes struggled to dig deep into their intimate values; they exposed a great deal on the surface – premium materials, attractive patterns, varied textures, elegant colors, and other qualities of the highest order -, but that wasn't enough. Several collections failed to inspire any sort of poetic reaction; one could only see body supplements, but not the motivating force that should prompt a real person to choose and put them on empathically.
The participatory nature of clothing grew weak. Beauty came as a shadow; it satisfied the eyes but didn't offer any dream to consummate, experience to participate in, intimacy to share.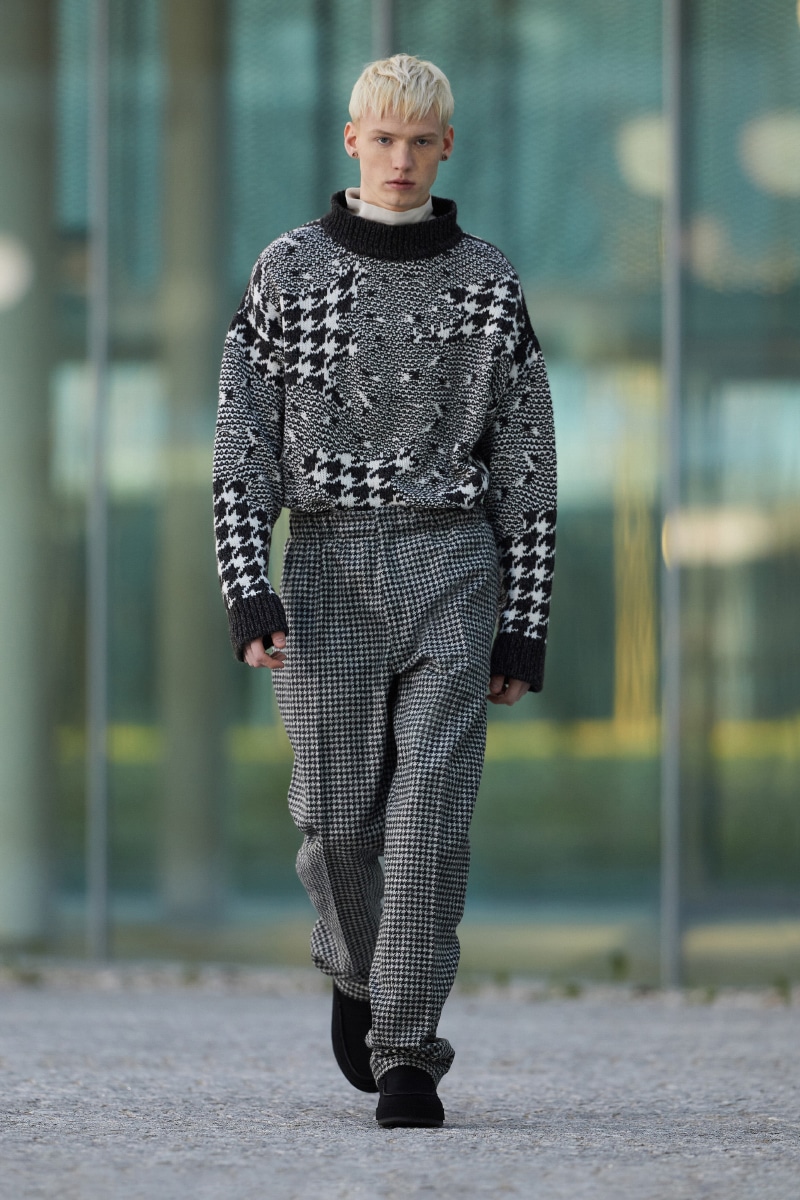 Ermenegildo Zegna FW21
On the credit side, experiential clothes were food for thought at Ermenegildo Zegna and Fendi, where Alessandro Sartori and Silvia Venturini Fendi interpreted the social facts of this troubled time to understand and give relief to the collective sentiments of vulnerability and insecurity deriving from what the world is living through. Zegna's loose-fitting trousers, voluminous sweaters, sloppy robe coats, and leisure suits; and Fendi's padded and quilted overcoats, unstructured jackets, tailored bermudas, and reversible cashmere shirts and jumpers, conveyed a sense of coziness and quietude as if they were defensive coverings to confront the uncertain time yet to come. Those clothes can be defined as "experiential" as they strive to elicit a spectrum of strong, blissful emotions from the past when monotonous yet reassuring normality was the only thing everyone was concerned about.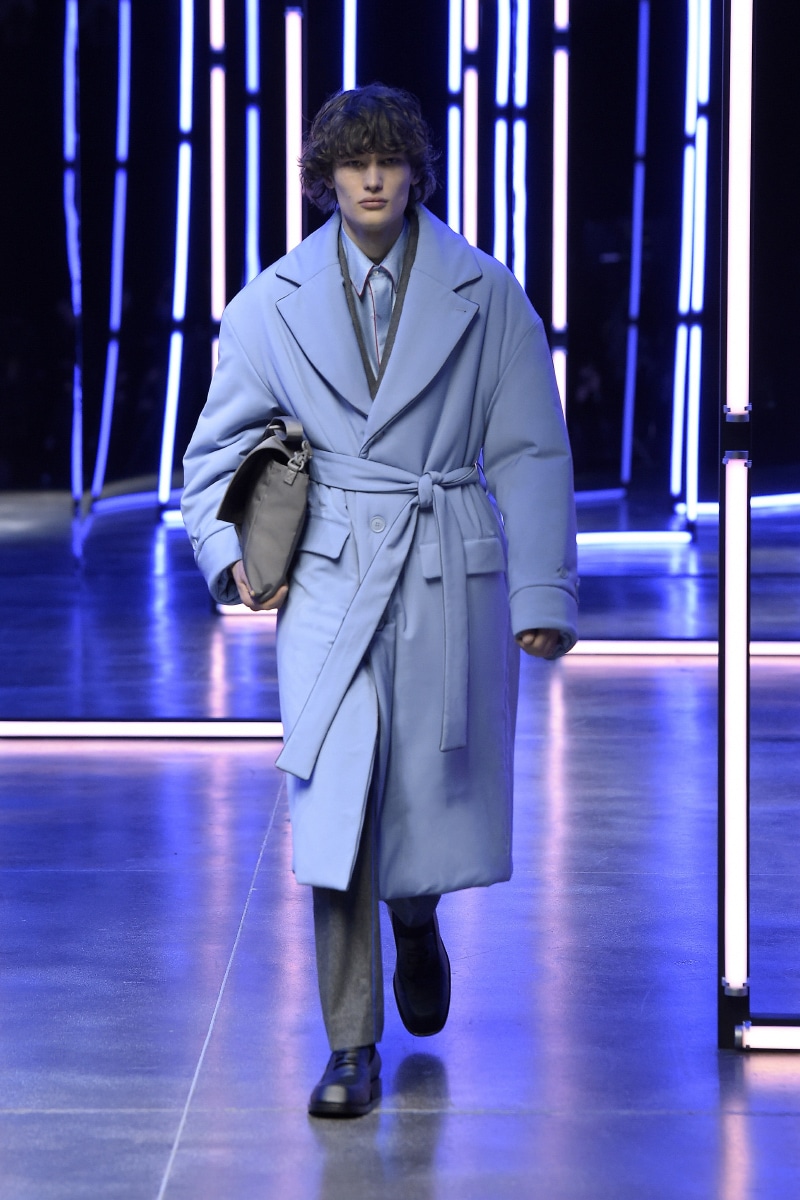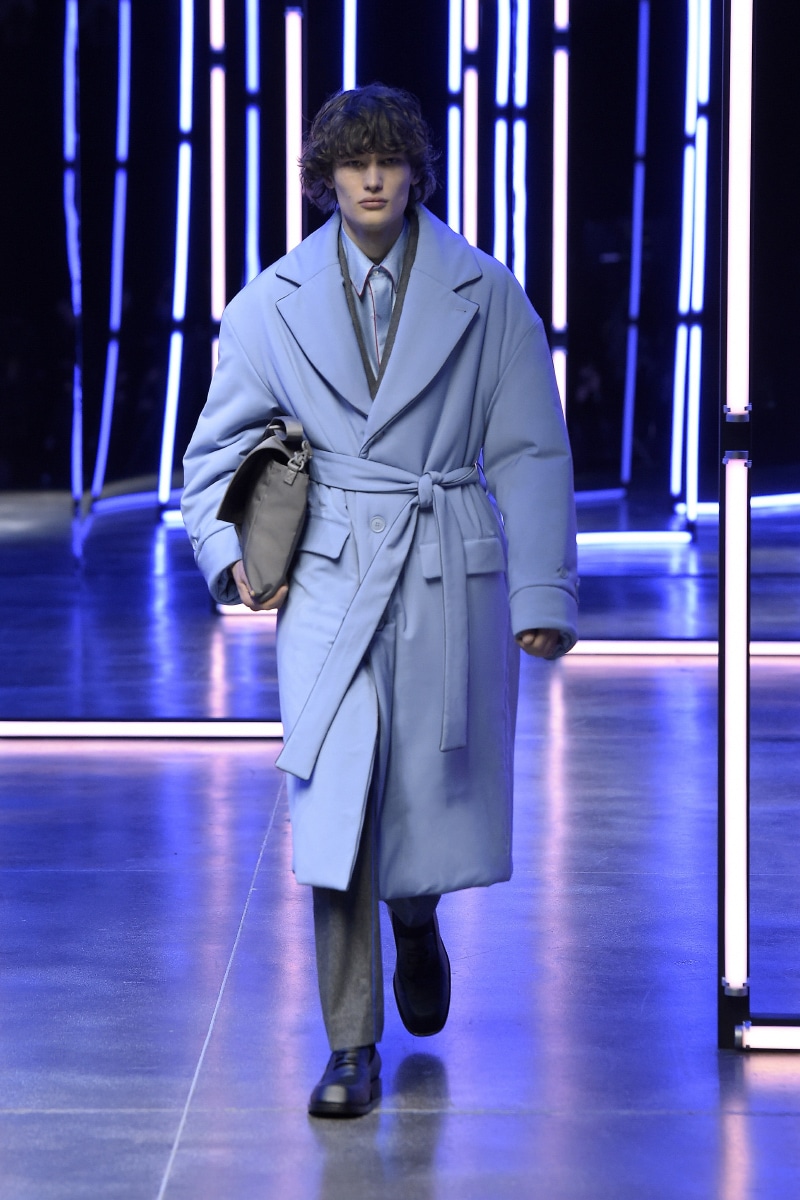 Fendi FW21
At Prada, the "Awesome Twosome" (yes, like the Jolly Rancher's candies!) Prada + Simons put forth a narrative work stressing the semantic ambiguity of the contemporary aesthetic and the pervasive role of emotions. The expressive versatility of the couple became more and more aggressive, lyrical, erotic. The line carried an inexhaustible emotional delight and, even if sometimes narrated through vehement visual rhetoric, the clothes were capable of revealing all their tenderness behind a palpable irreverence.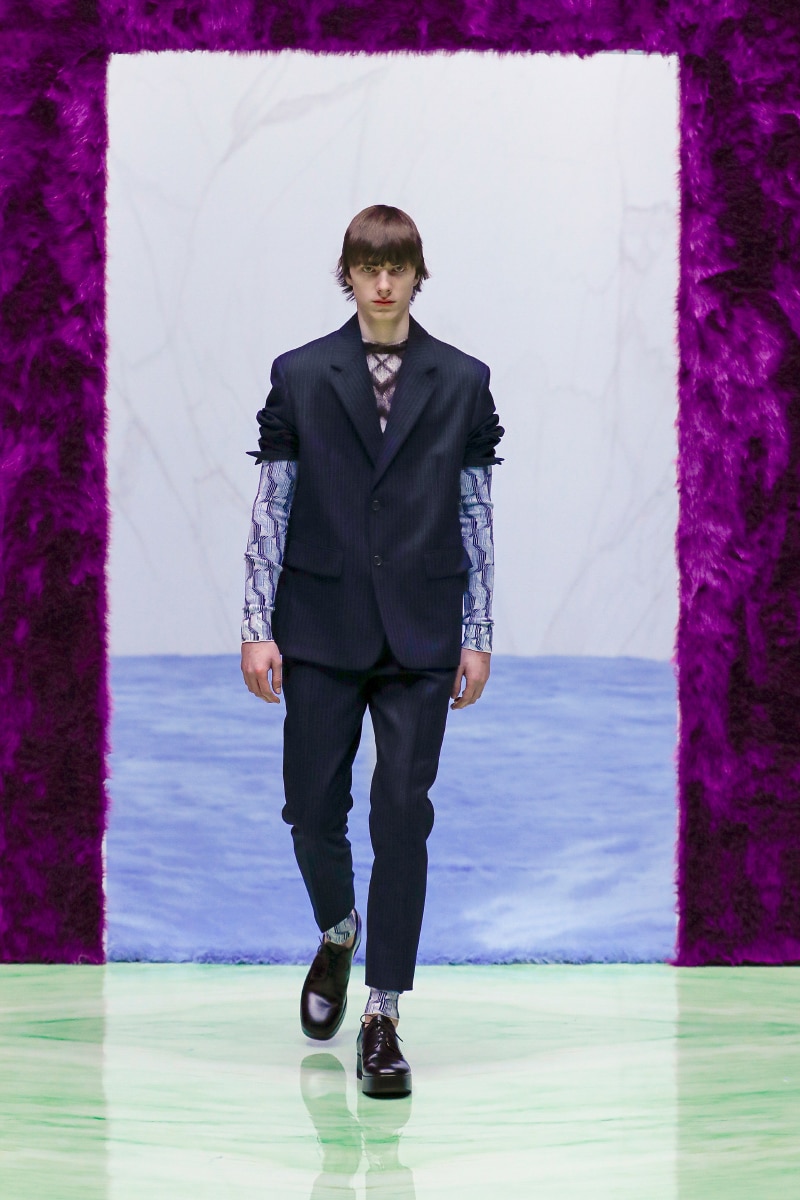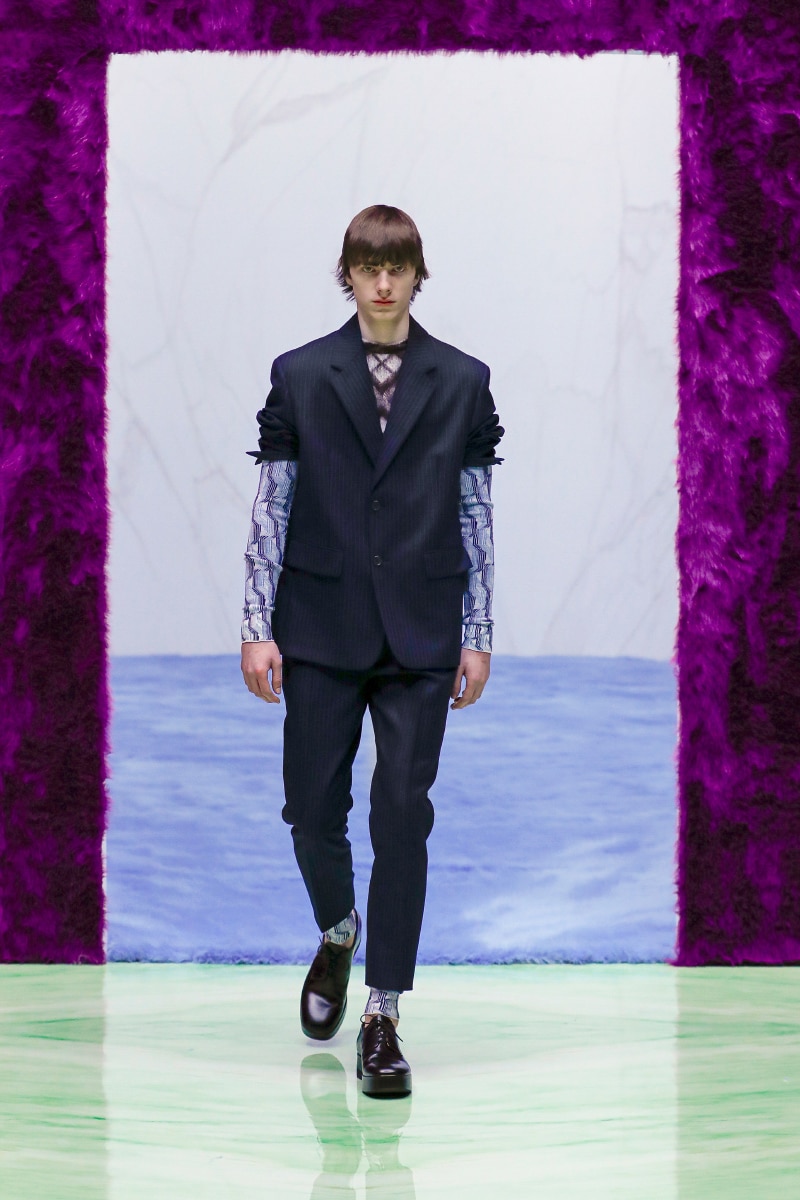 Prada FW21
Massimo Giorgetti, the brilliant designer of MSGM delivered one of the best moments of the season with a terrific collection of joyful, well-styled garments aiming to mitigate the confusing and disorienting feelings of this present. With his overwhelming idiom, Giorgetti wanted to remove the veil of poignancy covering our reality to present a future of lightheartedness and return to everyday life as we recall it before these dark days.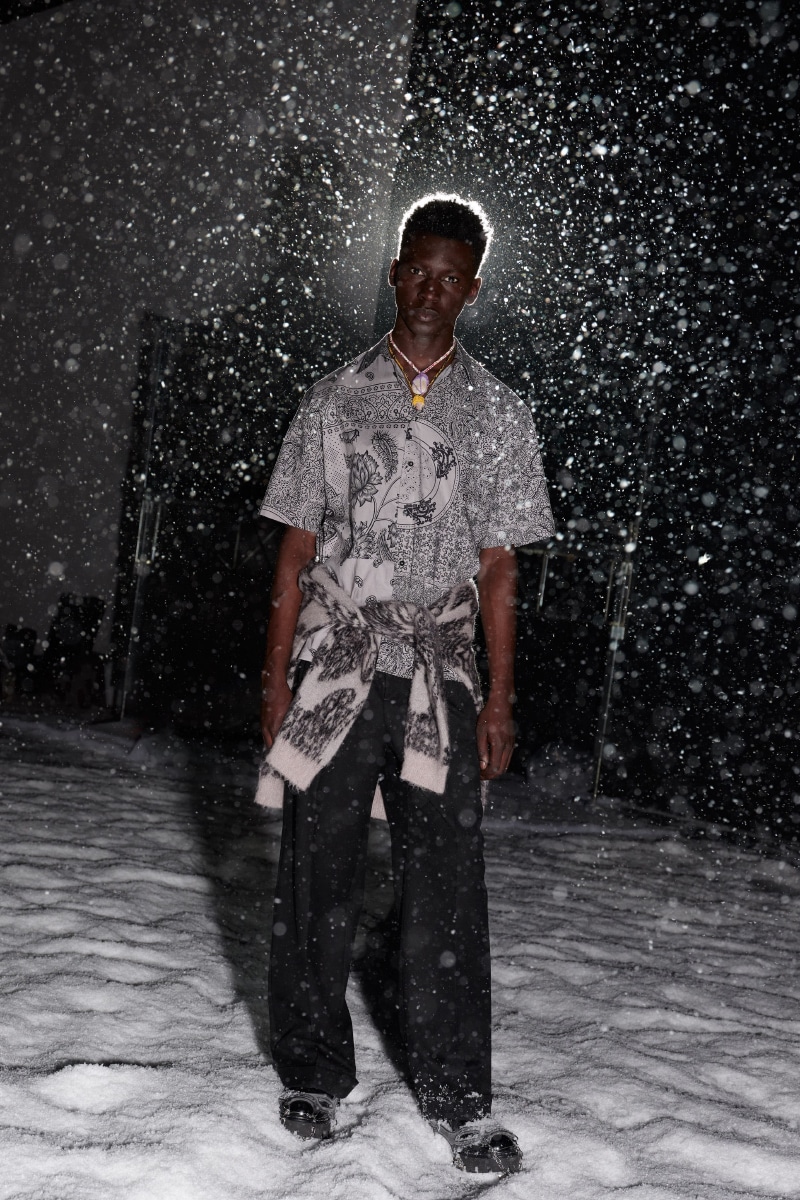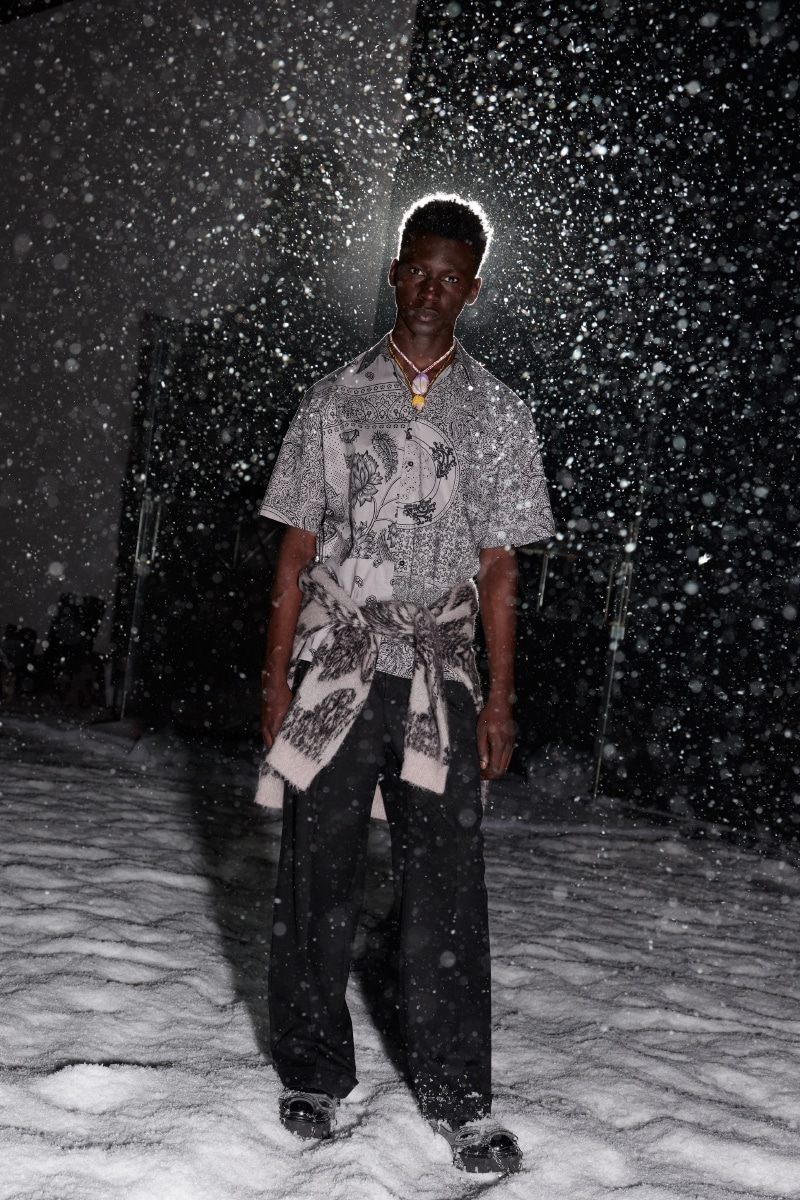 MSGM FW21
Looking at the big picture, the style of a great number of collections was pre-Raphaelite through and through; clothes were noticeable for their beauty rather than for sense, and that's why they perfectly fit the world we live in, where, in a society deficient in profound introspection, the only reflection many people care about is the one in the mirror, and not what they get from looking inside.