Norway's next big pop star returns with a theatrical new video inviting us to dance away the darkness.
It's been quite an eventful year for Norwegian singer Metteson. In 2022, Metteson brought 2,000 fans to tears at Oslo's Sentrum Scene with his sold-out headline spectacular and played to 10,000 fans as the opening act for Sigrid Spekrum, as well as touring the UK with Aurora, culminating in a 5,000-strong crowd at the O2 Brixton Academy. Today Fucking Young! premieres the new video for Put it to Sleep, directed by Sondre Røe, conceptualised by Metteson himself and produced by Erik Holm (Tangrystan). Metteson forged a career at the prestigious National Theatre in Oslo before realising his extraordinary gift for songwriting, with a deep-rooted passion for interpreting art and music.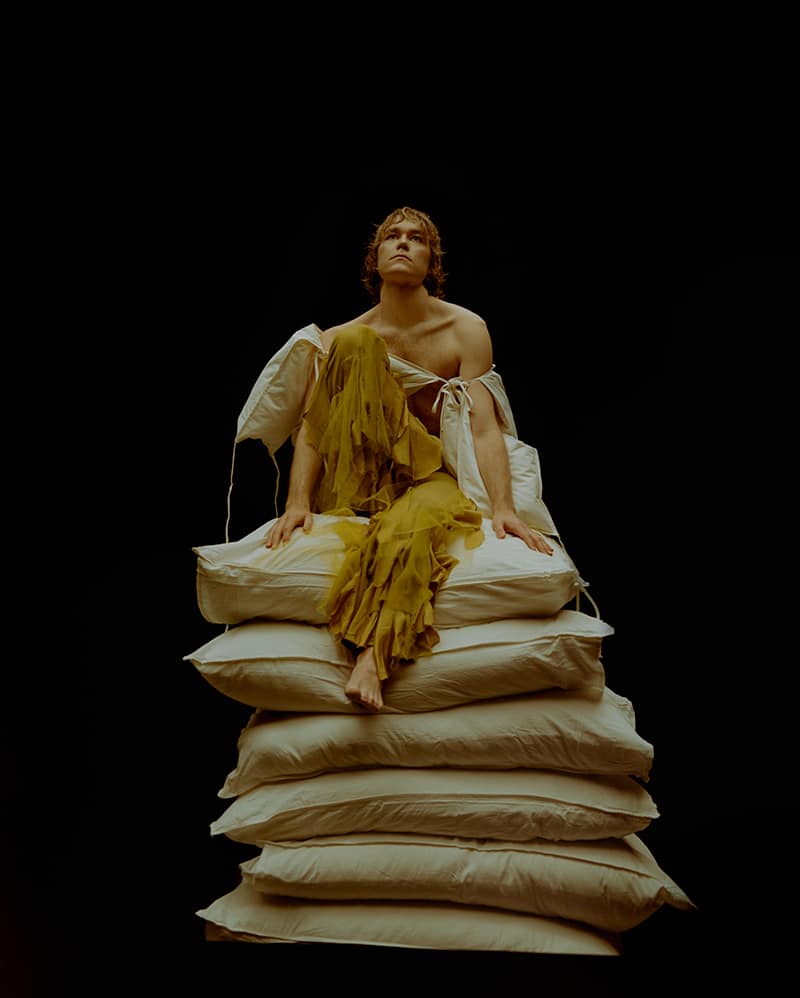 Put it to Sleep is a song about overcoming difficult times and experiences, but it also contains a second aspect worth noting: how people tend to dwell in the darkness and idealise it. It's the perfect pop approach to moving on. And the video is a seamless representation of it, with contemporary dance and freedom of physical expression being its vessel.
Visually, it looks like a fusion of Troye Sivan's Bloom and Caroline Polachek's So Hot You're Hurting My Feelings but watch out for references to The Princess and the Pea (Hans Christian Andersen seems like a flawless literary figure to draw inspiration from in here). Towers of pillows, amazing costumes, choreo in sync and sand vibration to recreate a guideline on self-care in an artistic and powerful way. Glitter and sand transmit in movement through meaningful scenes where Ole ends up being Metteson's mic stand, amplifying his voice. No wonder that it has already been officially selected for the Music Videos section at the next edition of the Norwegian Short Film Festival.
We found some time to talk to Metteson about the process behind the video: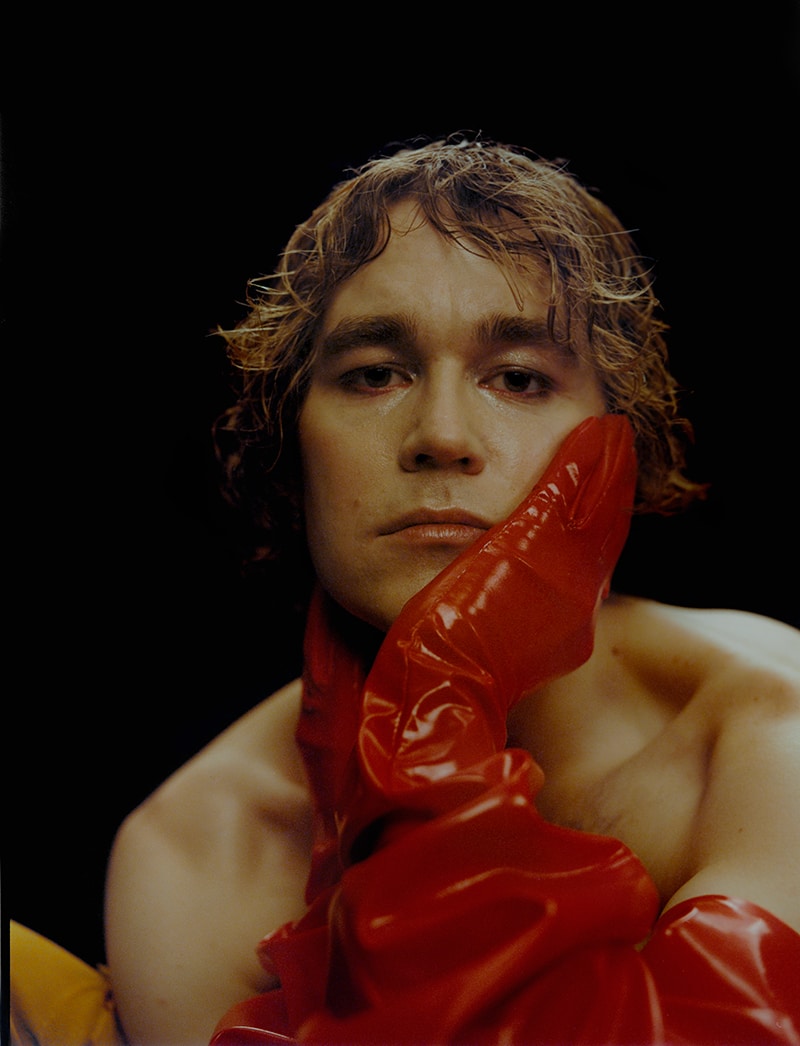 Hi Metteson! This is getting better and better. What's 'Put it to Sleep' about?
Put It To Sleep is a song about forgiving yourself and finding the way back to a good place after disappointing yourself or others. Playing it live feels so great – I become this all forgiving, community builder, pleading for my audience to bury their worries. But then again, depending on the day, the anxiety and drive in the song can take hold. Then it becomes this dark and naive story of this outside voice telling you everything will be ok, when it's clearly not. I like that.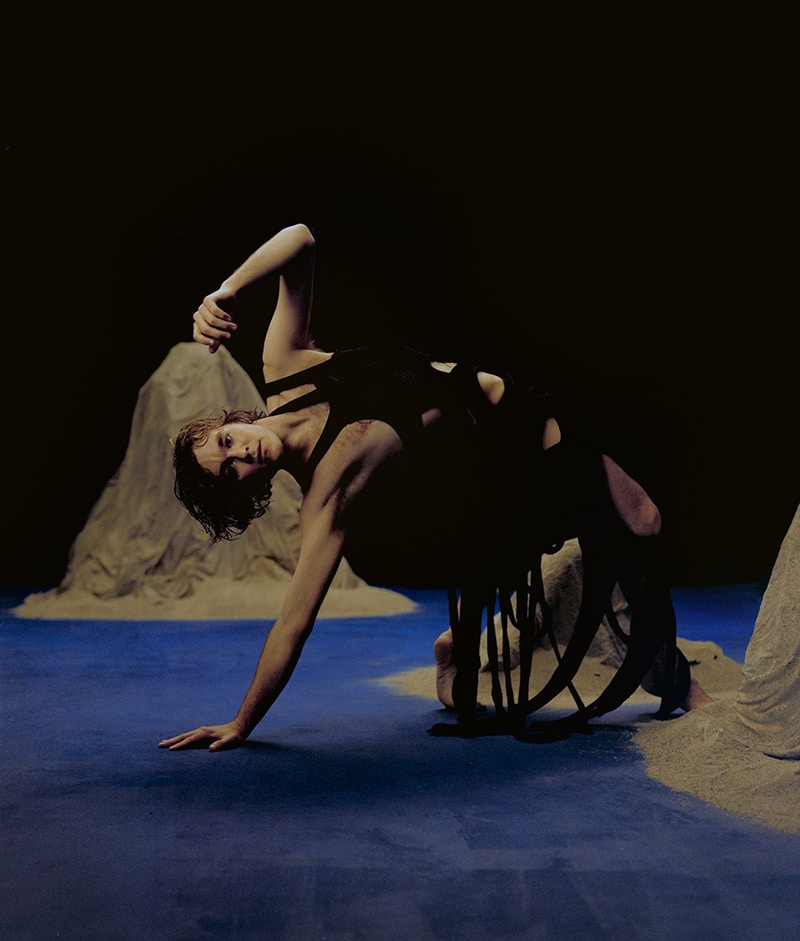 What was it like working with your boyfriend Ole for this video?
It's our first time working together, and it went really well. I'm not that surprised though, he's an extremely patient and gifted choreographer. He also knows I have an opinion about everything and a very clear vision when it comes to Metteson, so he put his ego aside and helped guide me through a very fun but also challenging period. Making a video like this, so theatrical and over the top in many ways is a bit vulnerable. He also ended up being a much more integral part of the video visually. It was so nice to have a body I was able to throw around and caress and improvise with, without being too cautious, hehe. I also really enjoyed gagging him with the microphone – my little Gaga-moment.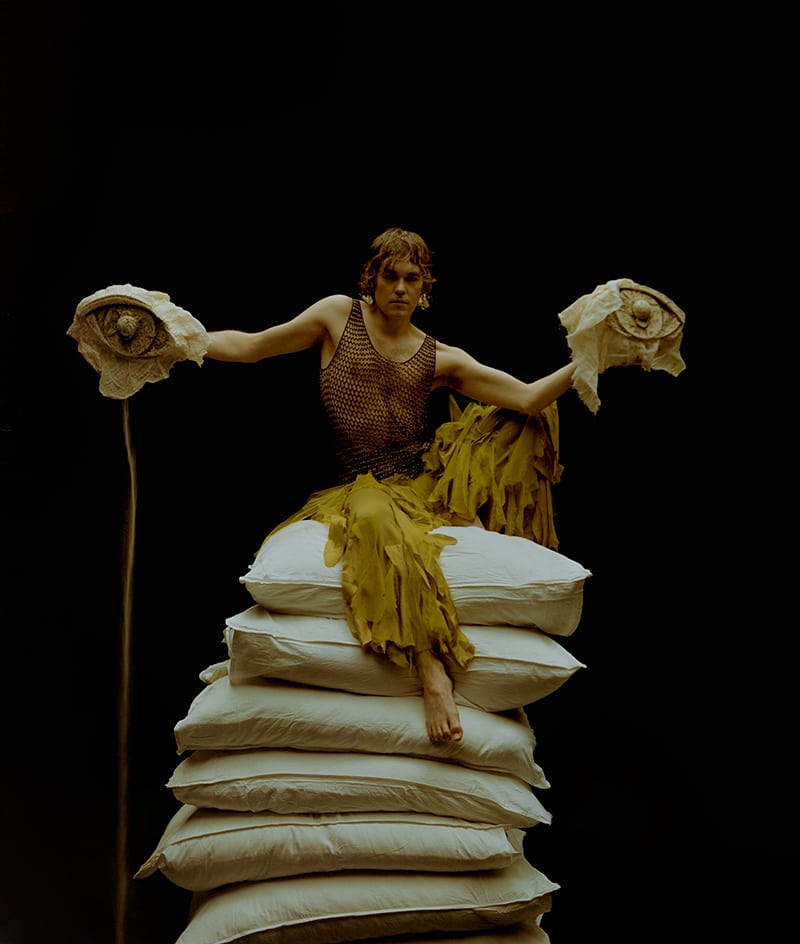 And with Sondre Røe?
There are very few people I trust with the aesthetics of Metteson, Sondre is one of them. He is so daring, and we grow together and challenge each other. He is a master at gathering the right people to the right project. He creates small families around every project and makes sure that everyone is invested and feels ownership. I couldn't have done it without him quite frankly. He's also an amazing artist in his own right – check him out!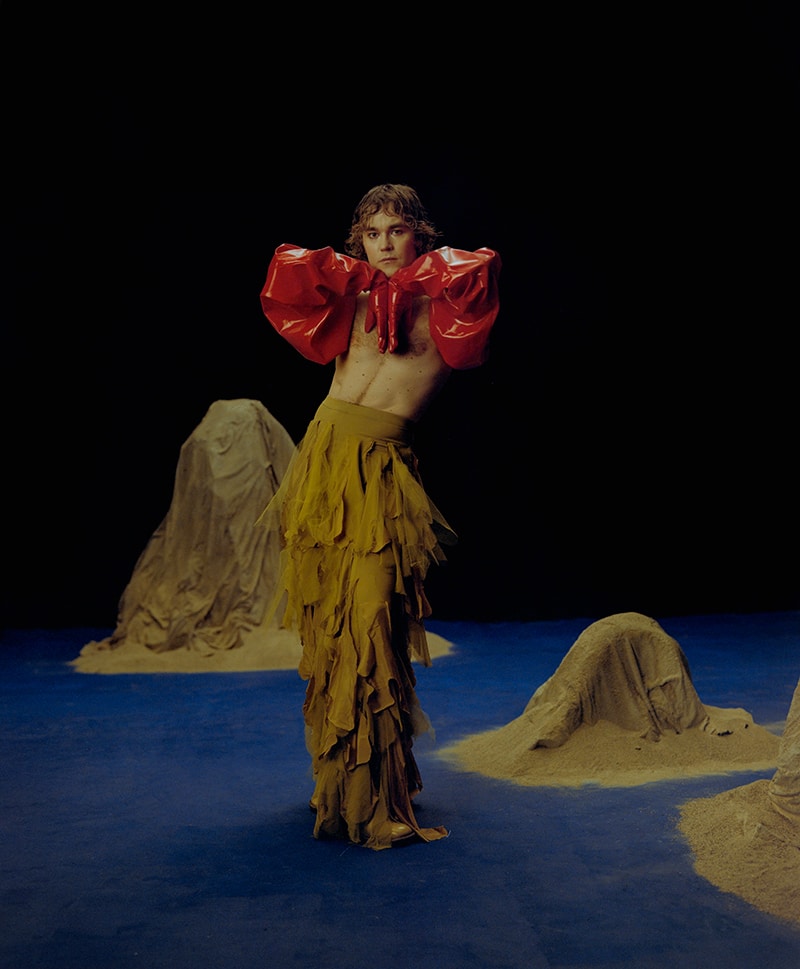 It's noticeable that theatre is an important element in your career, and it carries over very well into your videos and performances. How does this help to introduce a message, emotions, or an idea into your musical work?
Having a background as an actor, storytelling is at the core of everything I do. With music being such a massive sensory element, if you will, it's always interesting and difficult to find ways to lift it further and compliment it without distracting the audience or miscommunicating. Whether it be visuals, stage arrangements or videos I really think it helps having a knowledge of dramaturgy, costumes and lighting etc. It makes the process a lot more enjoyable at least. I made the props for the video myself actually – growing up in theatres I have a love for every aspect of performative arts.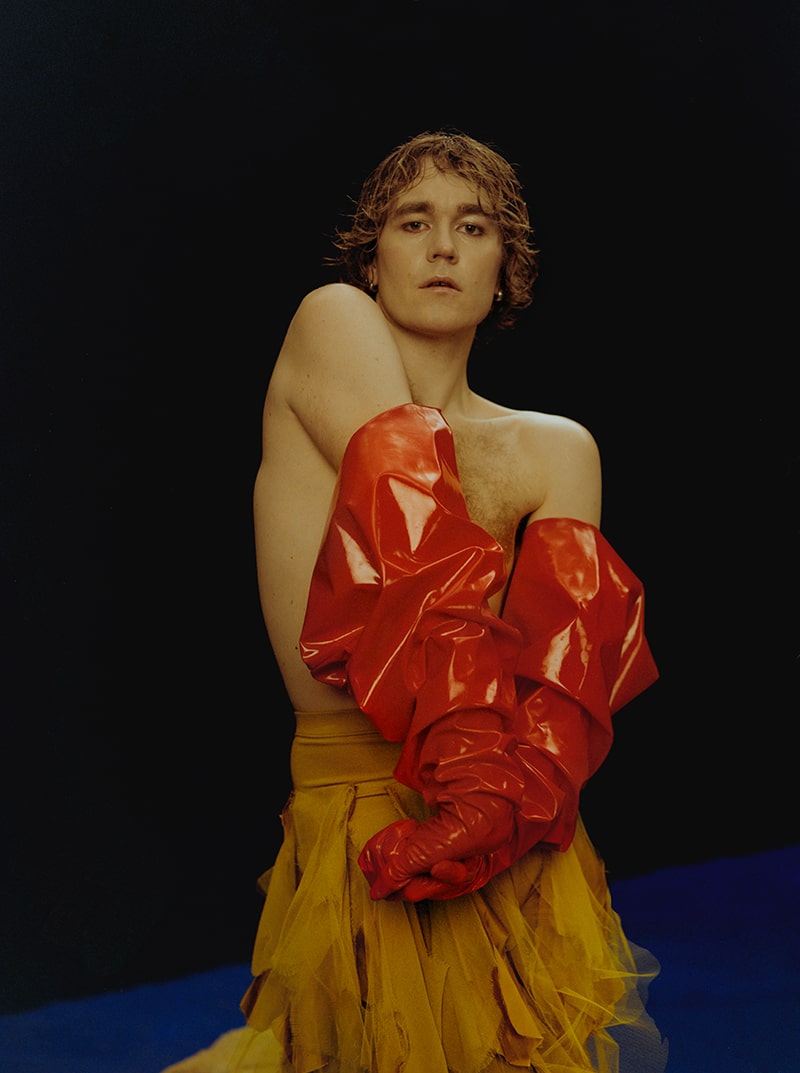 What's next for Metteson, can we expect a debut album soon?
Yes, the album is on its way. Dangerously close. It's been a rough road to be honest. My previous releases have been quite varied genre wise, and I've felt a lot of freedom in the singles/EP format. Creating an album I've felt the pressure of finding a more unison message or vision, but I'm freeing myself from the conventions I've basically put on myself and I'm starting to get really excited about it. First, I have lots of festivals coming up, with Roskilde at the very start of the season. I'm completely flabbergasted by that, but also freaking excited to give it my all. Put It To Sleep is a perfect start for the album journey.
Releasing the empowerment anthem 'Devotion', the transcendent 'Harder' and the fearless 'Under Your Shirt' in 2021 to critical acclaim in Norway, with the singles "Come Cry", "Never Let Me Go" and "Second Heart" in 2022, Metteson is dancing through 2023 on the beautiful foundation of pop gold ready for international audiences. Get ready for more Metteson very soon, you know you want to!
For more @mettesonmusic