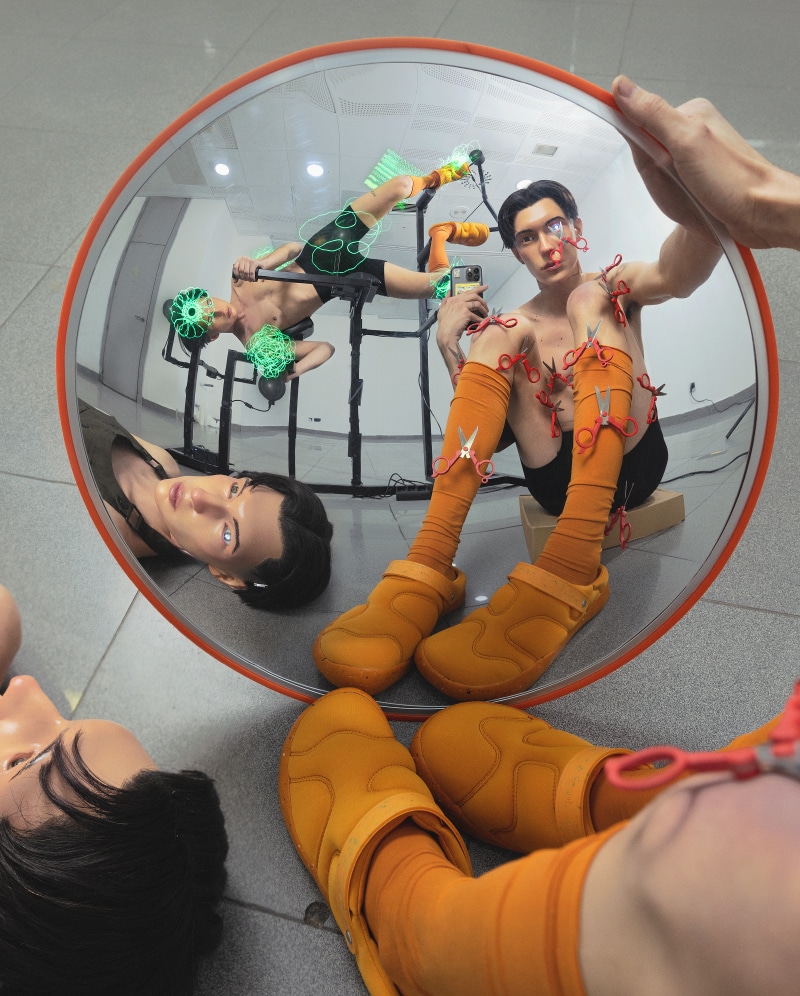 Get ready to step up your footwear game with the latest collaboration between Camper and Finnish brand Fiskars. This season, the iconic Peu Stadium model has been given a sustainable twist, with a brand new clog design that's perfect for both indoor and outdoor use. The shoe features a water-repellent treatment and an ultra-light EVA sole, all made from recycled neoprene padding. You can get your hands on a pair in bold orange or a stylish black and orange combo, with each pair presented in a minimalist cardboard box and accompanied by a pair of PET knee-high socks, a lanyard keyring, and even a set of Fiskars folding scissors.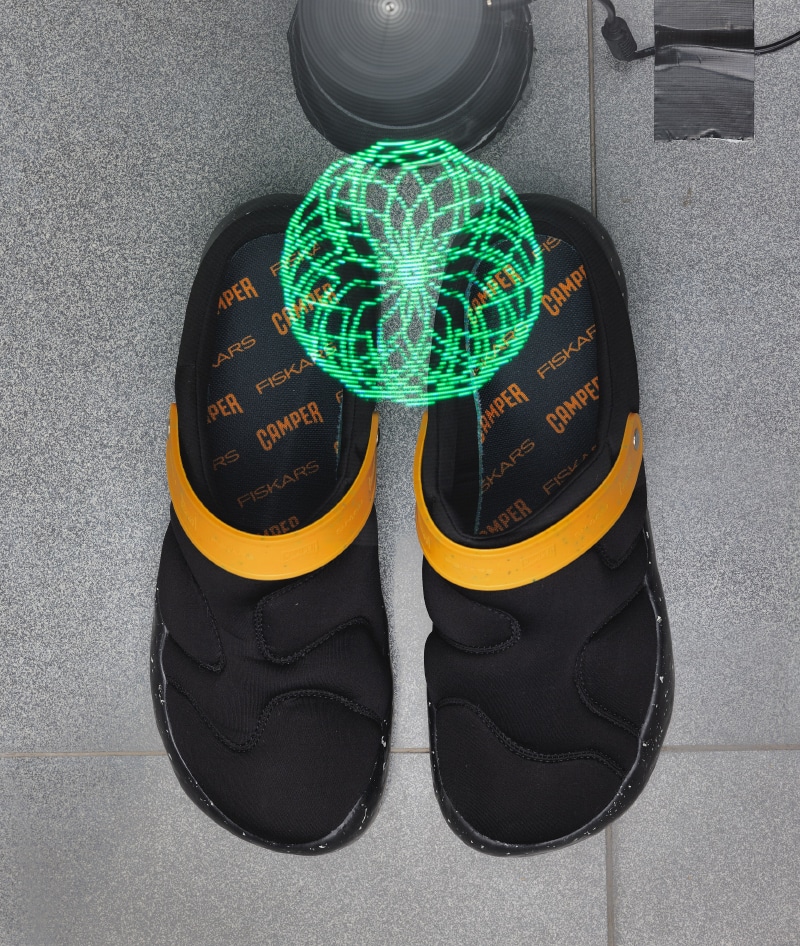 But that's not all. To truly celebrate the launch of this exciting new collaboration, Camper has enlisted the help of Madrid-based artist Filip Custic to create a stunning series of digital photos and videos that showcase the intimate and creative spirit of Camper and Fiskars. Custic has also crafted a striking black metal totemic structure that holds a human body, complete with seven holographic fans and accompanying sound.
The collaboration was officially unveiled on April 18 at an event in Milan, coinciding with the opening of the latest Salone del Mobile. If you're in town, head to the Camper showroom to check out Custic's exhibition, which will be open to the public until April 21. And for those who can't make it, don't worry – the new Peu Stadium clogs will be available in Camper stores, multi-brand stores, and online at camper.com. Get ready to step up your style game with this sustainable and stylish collaboration!
Check out some images below: