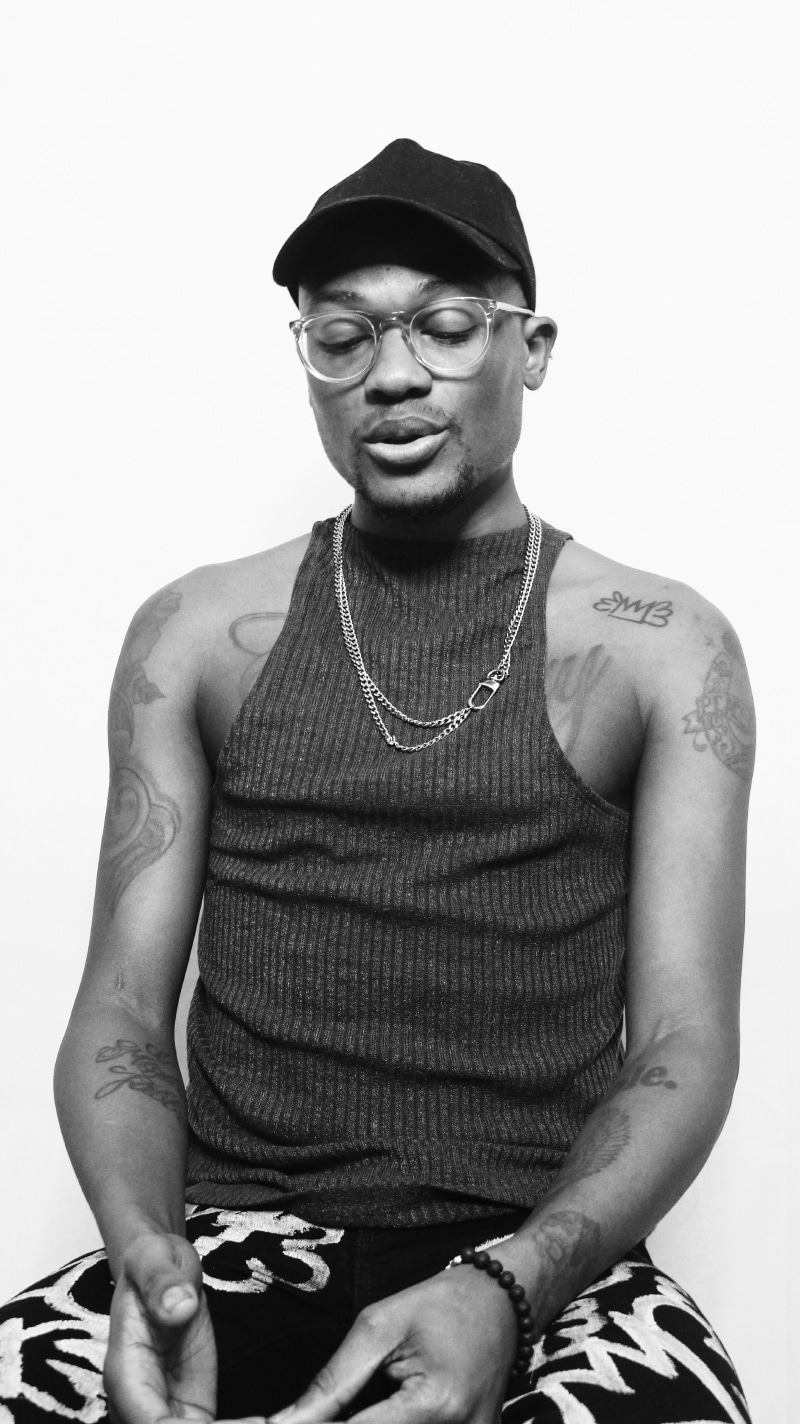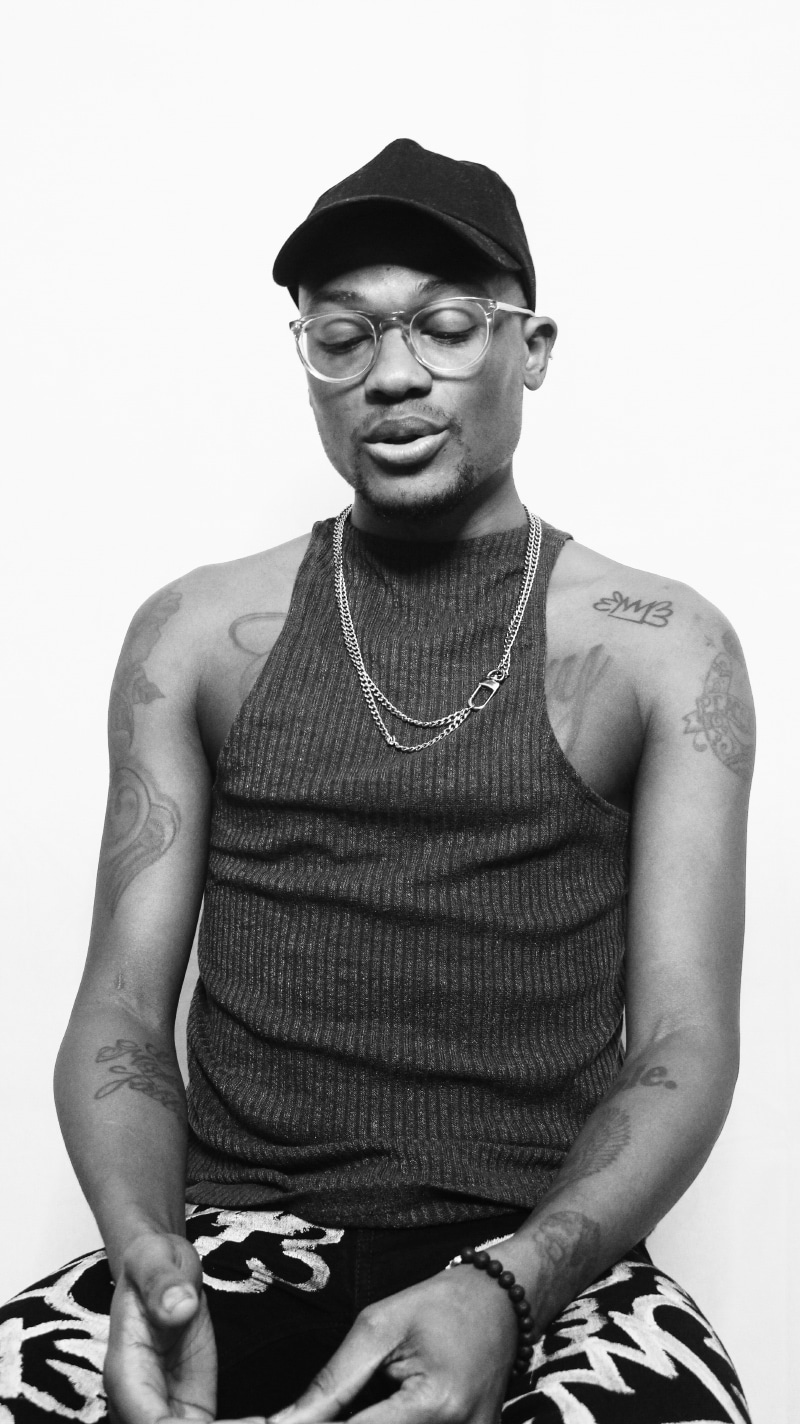 Art is a mirror to our soul and tarot a guide to our inner wisdom. There is so much meaning and symbolism in a tarot deck, it is one form to work with the divine and higher self, but the non-inclusive decks of the past are outdated, challenging. 
Multi-media artist and designer Kendrick Daye, based in Harlem, is bringing tarot to a high realm with his BLACK QUEER TAROT. Taking the traditional 78-card Tarot arcana and remaking it with a diverse cast of muses. Pairing the mission of creating work that centers around Black queer people with Kendrick's signature analog collage technique results in a fresh, inclusive take on the Tarot. One that imagines worlds where liberation and freedom are alive and well-connected bedfellows. 
Having spent the last few months photographing muses, meticulously creating artwork for the cards, consulting with readers on the symbolism in the deck, all while documenting the process via film; Daye has launched an INDIEGOGO campaign to raise the funds necessary to turn this dream of the into a tangible reality.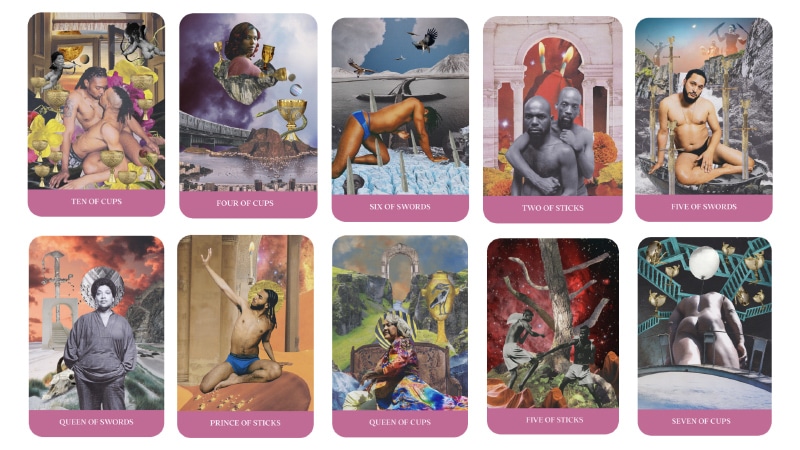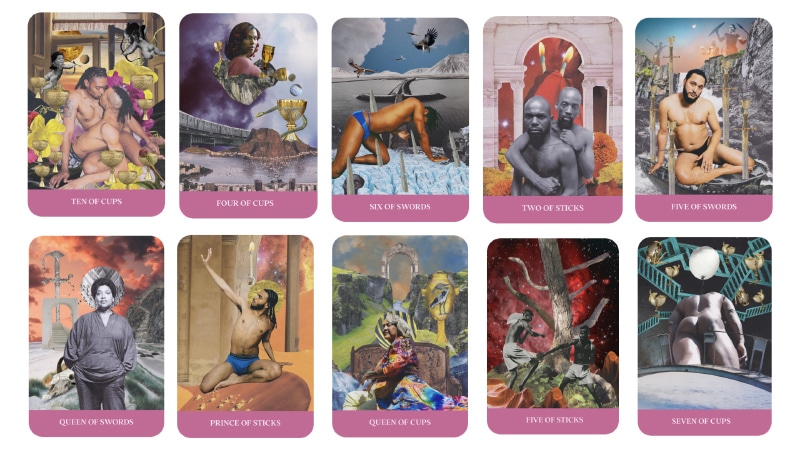 Your work brings to life a world collaged into kaleidoscopic landscapes. How did you get into collages and did you have any formal training?
I used to run an art magazine called Art Nouveau. Back then, I was mostly doing photography, a lot of editorials, and concert/live show photography. Which is funny cause you can't pay me to go to a live show these days, even before covid lol. But we were doing an issue inspired by pop art. For a few editorials I included a collage element, which was mostly digital at the time. 
It felt so new, exciting, and just plain fun for me. I loved the destruction to create the aspect of collage. And at the time I was getting really fucking bored with photography. I had just watched 'exit through the gift-shop' and was feeling really inspired. I printed a bunch of images, got a bunch of canvases and frames I found laying around the city, and a couple of months later I was presenting my first body of collage work in a self-funded exhibition, it was called "Want To See A Sad Boy Smile? Pay Him." That was 2011 and I just have been collaging since then. 
If we were to visit you in your studio, what would you be playing?
I find when I'm working either I just want music I love to play that makes me move or feel good or it's something that evokes a feeling I'm trying to capture in whatever I'm working on. Usually, it's some random mix of Britney, Janet, TLC, Lana, Fiona Apple, Nine Inch Nails, Muse, Tina Turner, Brandy, and James Bond theme songs. I've also been playing Jazmine Sullivan's new project non-stop since it came out. But, as I type this, I'm revisiting Madonna' s 'bedtime stories' album. So if you walked in right now you'll be hearing Madge's 'Inside of Me' blaring from the speaker.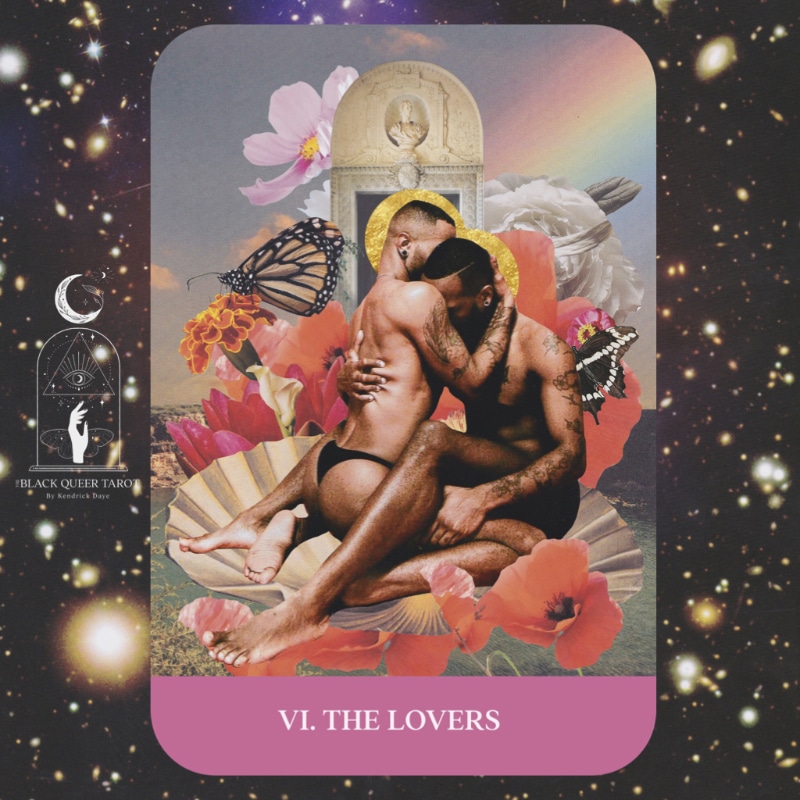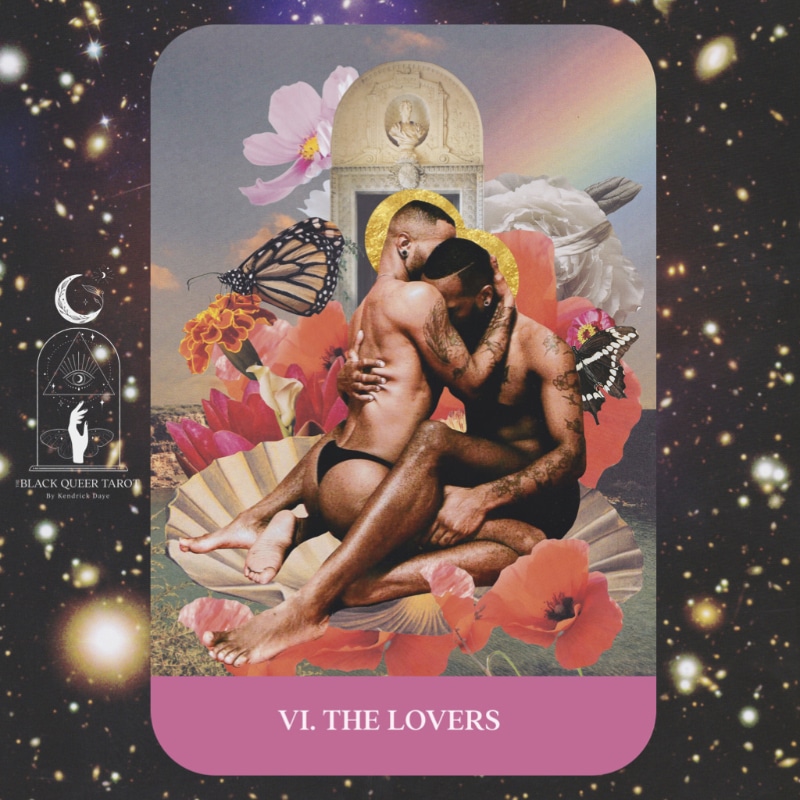 Your work doesn't look random, and it looks like hours have been spent researching. Can you describe your creative process and how much of it is intuitive?
Thank you for noticing that. I'd say about 90% is intuitive; the other 10% is refinement or editing. I talk in pictures so it makes sense for me to think in pictures too. Usually, a song lyric or something someone said will spark a visual for me. If it's a composition that is intricate, I'll do some crude and quick sketch, but mostly it stays in my head until I'm working on it. Then it's about going through my magazines and books to source images. Then it's the process of cutting out and starting to create. But even then it's based mostly on what elements feel right. And once I have a composition I'm sort of happy with then I refine as many times as it takes. And sometimes it's just about adding the right element or sometimes taking elements away.  
What do you find inspiring?
Right now, I'm really inspired by seeing my peers go for their dreams. Ambition is such a turn-on for me honestly. I'm inspired by the way people say things. What they don't say. Why they say and do what they do. Love and desire. I'm obsessed with color and color combinations.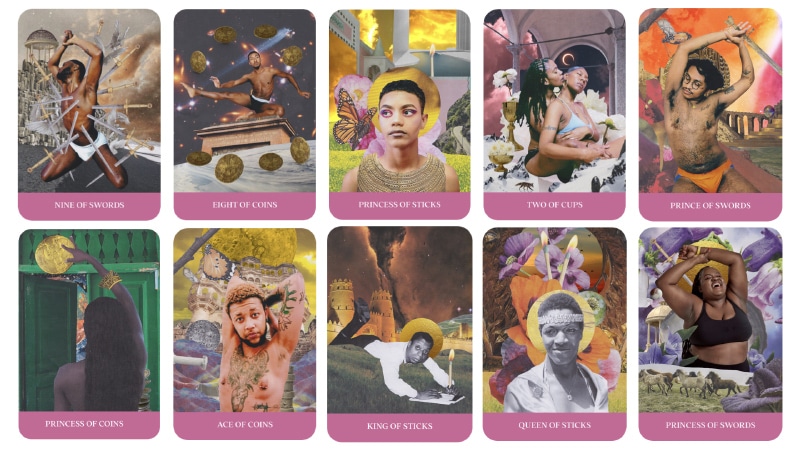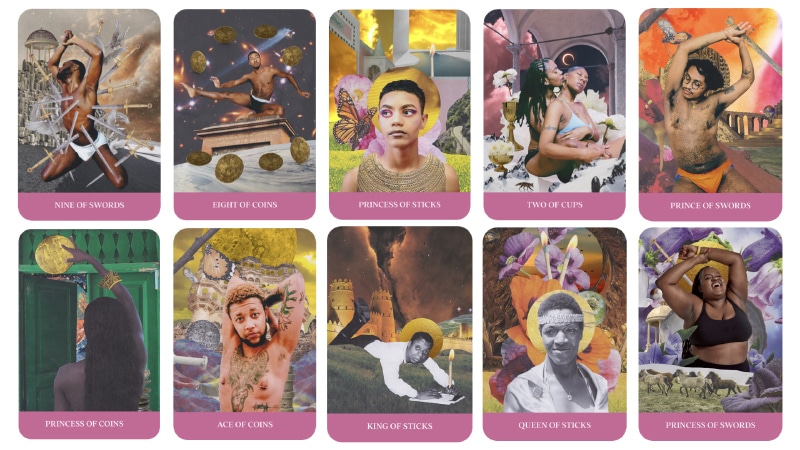 How would you describe the state of obtaining or being Black queer joy?
As Black queer people we're constantly on defense from a world outside and inside that seems hellbent on making everything that much harder for us. For me, it's about finding that joy despite the outside influences. When I was younger and struggling with how I wanted to show up in this world as a Black queer man I would always remember something my mother would say, my mom's a Leo, so needless to say she's a fighter. It was inspiring watching her wage war in the outside world to make things go right in our inside world. And after when she was trying to get centered she'd always say, "never let em steal your joy baby." and I always hear that in the back of my head. Because we have to find those moments for ourselves despite what burdens the world puts on us. 
You have done collages for GLAAD, I Stand with Immigrants, and icons such as James Baldwin, Marsha P. Johnson, Sylvia Rivera, Audre Lorde and Bayard Rustin for Jack'd's celebration of Pride 2020. How important is it for you the theme of a project and would you say you use your art as a weapon of love?
Oh, the scope and theme of any art direction project I take on are very important. I am very grateful that I am at a point in my career where I can take on only the outside projects that speak to me. There was a time that wasn't true and also even just visually, people only come to me for my work, which feels good. I don't really think of my art as a weapon though. 
There is a very healing aspect to your work, especially seeing someone like Marsha P. Johnson celebrated, this is our history, our icons and we want them to be known and celebrated in future generations as well. What do you find healing?
I love Marsha! And agree. I think it's important as we're adding to the rich history of Black queer culture we continue to look back and highlight the ones who came before who didn't have any of the opportunities we have today. 
Creating for me is healing and transformative. Growing up as a highly sensitive person who also had endless amounts of opinions and energy I found the best way to channel it was through art. I find for myself if I'm not doing something productive with everything that's in my head I become a menace to society.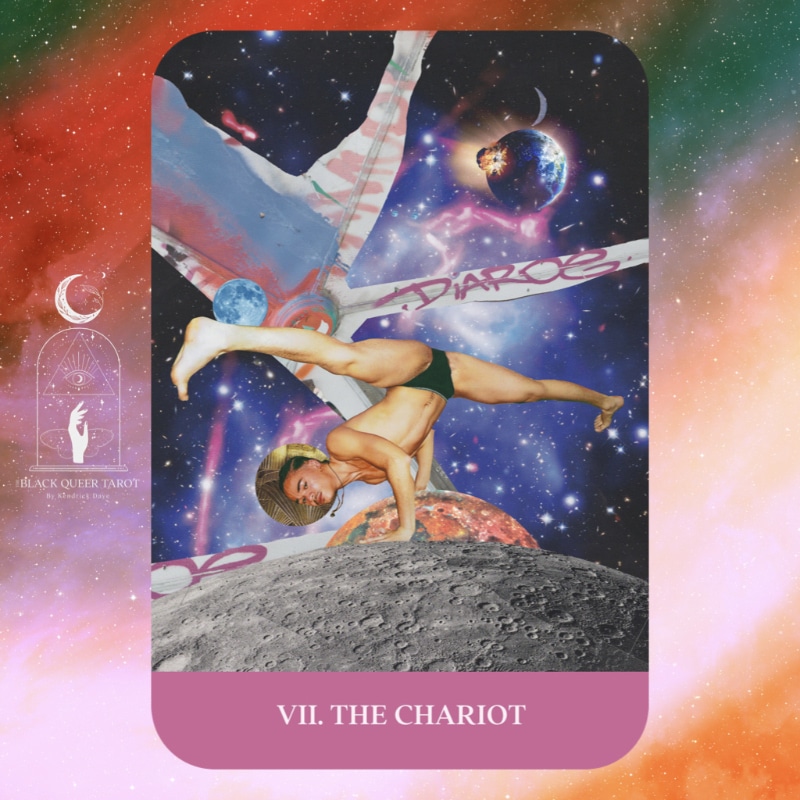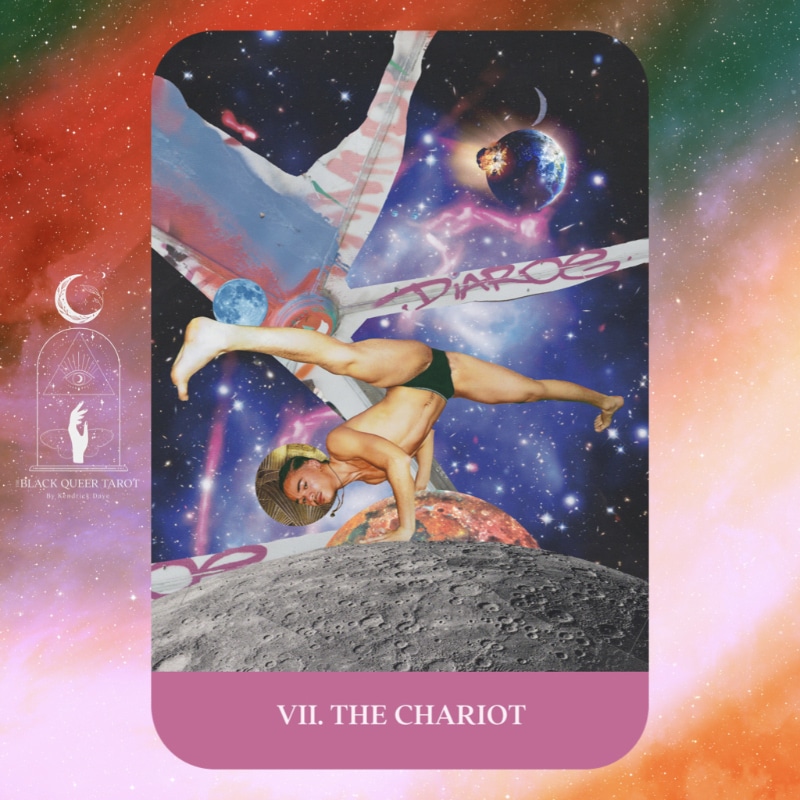 There are lots of crystals in your work, are you into crystals?
Oh yeah, I have loads of crystals set up in different areas of my home. On top of them being just gorgeous to look at, especially when they hit the light at the right times of day, I do believe in their healing properties. 
You have been working on a very exciting project. What is BLACK QUEER TAROT and what attracted you to Tarot?
The BLACK QUEER TAROT challenges outdated, non-inclusive decks of the past. It takes the traditional 78-card Tarot arcana and remakes them with a diverse cast of muses. My mission in whatever I'm doing is to create work that centers on Black queer people. So this deck imagines worlds where liberation and freedom are alive and well-connected bedfellows. Worlds where Black queer people are not just living–we're thriving. 
I'm constantly trying to better myself. On that journey, I've dabbled in astrology, numerology, and more recently tarot. I got my first reading maybe a few years ago by Justin Henry. They're an amazing tarot reader, they're actually penning the guidebook for the BLACK QUEER TAROT. But since then I've become hooked on using tarot and astrology as a tool for awareness and bettering myself.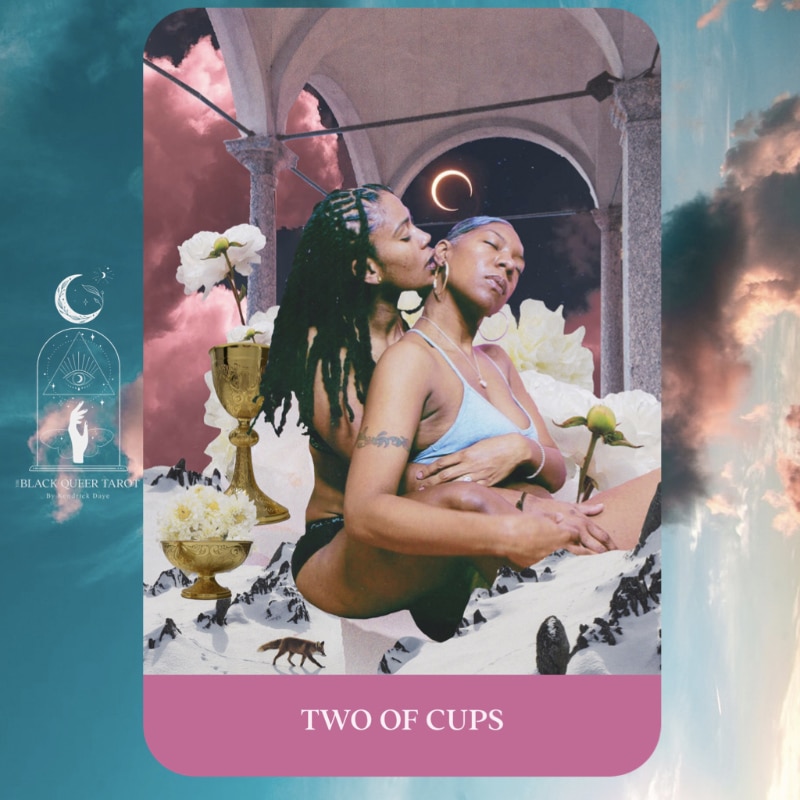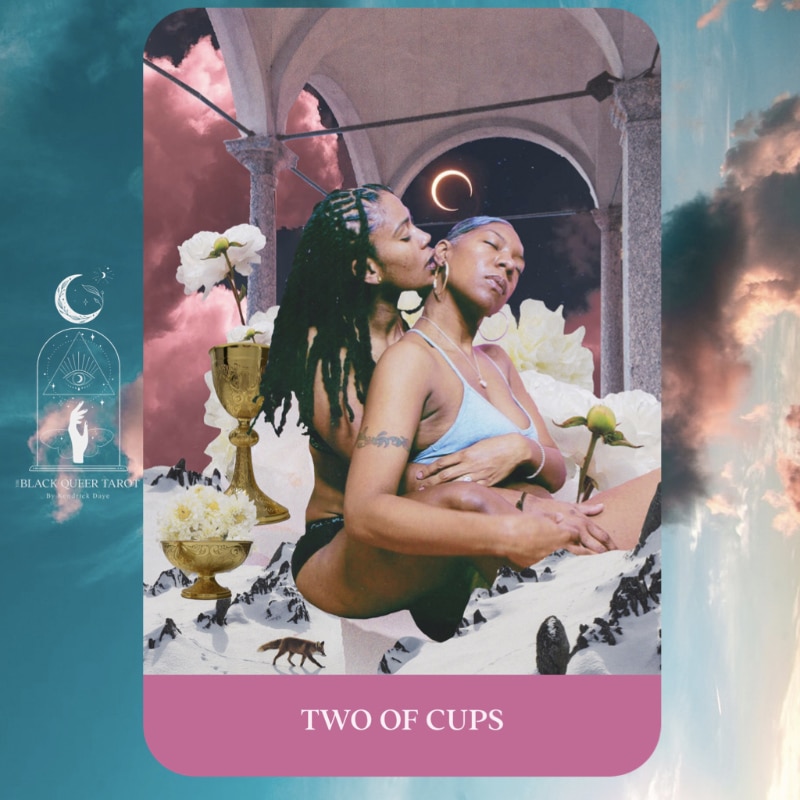 Who are some of the muses that make up the deck?
Prior to this project most of them were already friends. 'come make art with me' is definitely my love language, so I've always included my friends in whatever I'm working on in some way shape, or form. I posted a couple of flyers on Instagram looking for more muses to photograph for the deck and the response was overwhelming, in a good way. Many of them are artists or performers so it was awesome to see how they brought that energy to the shoots. They span across gender identities, backgrounds, body types, and ages. I was really deliberate about being there being a diverse array of Black queer people. When people pick up this deck I want them to see reflections of themselves in the muses in the cards and the images they are representing. 
Finally, before we disconnect, what are you most optimistic about?
Honestly, I'm really optimistic about this project. This endeavor was a huge undertaking. I'm not one to shy away from a tough task, but there were moments of doubt I did have. Like is this idea crazy? Will it work? And I'm so happy to see there is a place for projects like this. I'm optimistic we'll meet our goal and then some. But I'm even more so optimistic about this being the start of something really really monumental for my community.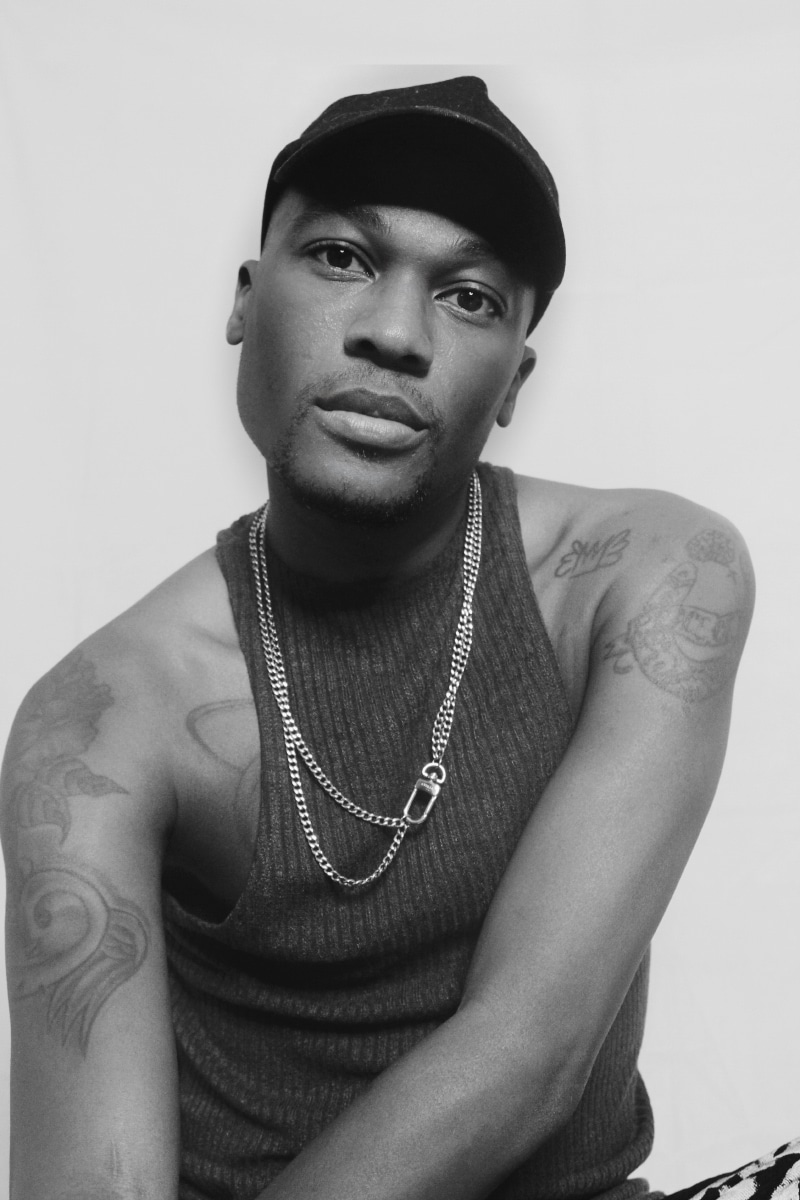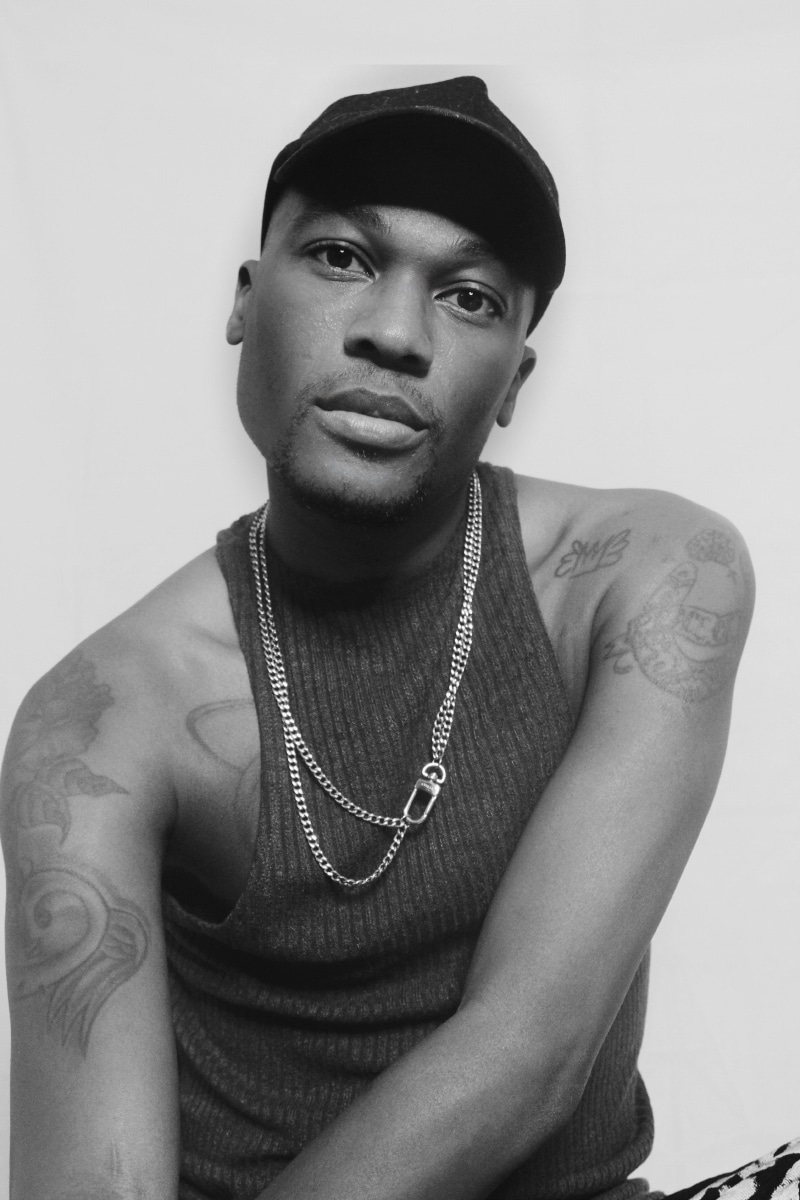 Support and pre-order The Black Queer Tarot HERE!
Portraits: Yinka Parris