Maxallure and adidas Skateboarding have joined forces for a brand new Maxallure by adidas Skateboarding footwear and apparel collection that challenges the status quo of skate style. and carries heavy design influence by crew member and global Pro rider Lil Dre.
Maxallure's always been about nurturing the next generation of skate leaders, which is why Karl Watson and Nick Lockman gave Lil Dre much of the creative reins over their namesake collection. The young icon's flair for the avant-garde and experience in the luxury fashion realm are clearly at play, seen by his decision to adapt a Forum High for the board, the apparel capsule's preppy chic aesthetic and the collection's predominantly white and pink color palette. The collection also features a campus silhouette for the heads, arriving in a classic black & white colorway with royal blue accents and Maxallure branding beneath the icy sole. We caught up with Maxallure Co-Founder Karl Watson to chat on the crossroads of fashion and skate today.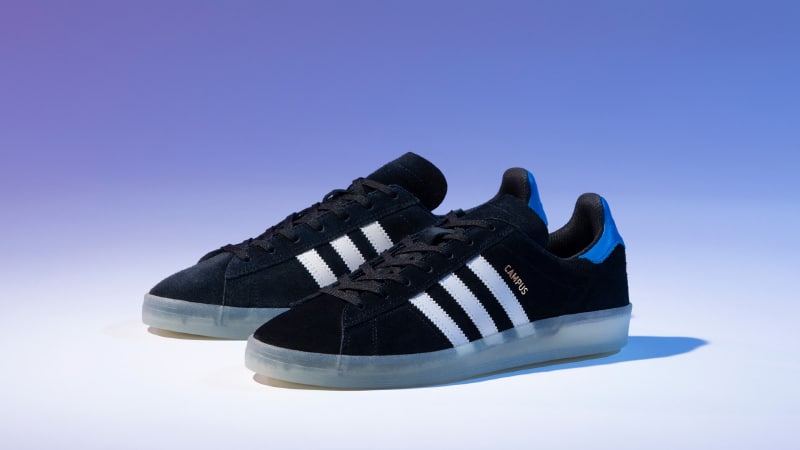 Skateboarding went from being a subculture to a worldwide sport since having been introduced in the last Olympics. I can't think of another sport that has had such an impact on fashion. adidas Skateboarding has always been a big part of youth culture as well. How did you dress when you were young and do you remember your first pair of adidas? What model?
In my teens, I wore nothing but pants that were 10 sizes too big, hats with sweat stains, and polo fleeces. The first pair of adidas I skated in were the Superstars. Other skaters that I looked up to wore that model, so I decided to try them out for myself. They looked good but were hard to skate in at the time. If only  Superstar ADVs of today were available back then because those are perfect for skating!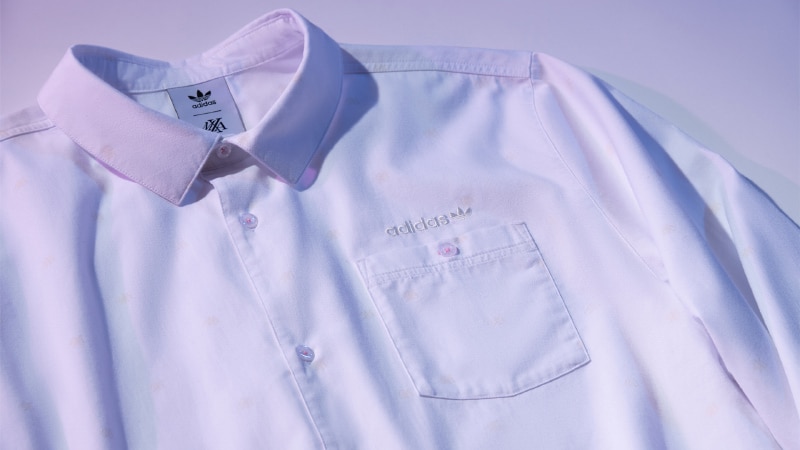 How would you describe the Maxallure style?
Maxallure is about originality, uniqueness, and authentic expression of one's true style. We don't copy style, we celebrate it!
As we see Gen Z picking up the sport, how has the skater aesthetic changed and what would you consider to be staples?
The skater aesthetic has become more fluid than it used to be in the 80s. For example, Dre can wear a crop top shirt and eyeliner and no other skaters would bat an eye.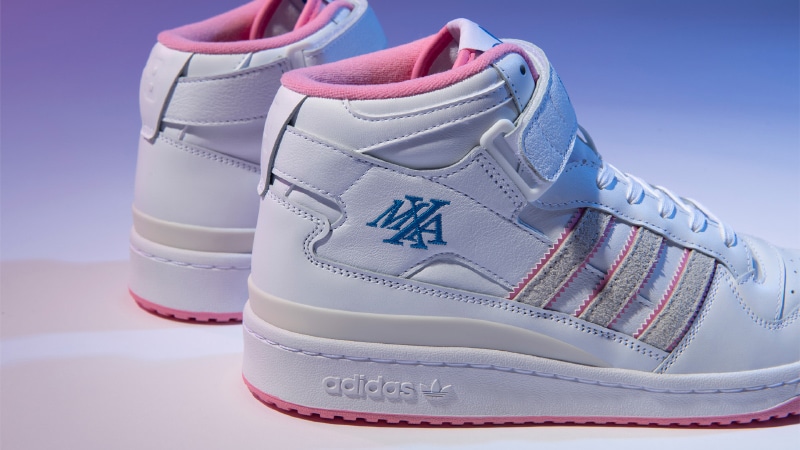 There are still lots of subcultures around the skate community worldwide. Is there anything that really stood out to you? 
From techniques or even music association. Yes; I've noticed differences in techniques, styles, and even differences in levels of appreciation for skateboarding across different skate scenes. Throughout my career, I've had the opportunity to travel around the world, meet amazing people and observe the subtle differences in each place. However, ever since social media has become more commonplace for expression and content, these subtle differences have begun to blend together.
What does having the opportunity to partner with adidas Skateboarding for your own collection mean to you? How has the partnership enabled you to create, design, and manifest concepts that you may not have been able to previously, or opened new doors for Maxallure as a brand?
Working with adidas Skateboarding has been great. The different teams we've worked with throughout the process have all been excellent to work with. From the design to marketing teams, they've helped us exceed our wildest wishes. This collaboration is an honor to us! adidas is the best sports brand in the world. Truly a dream come true!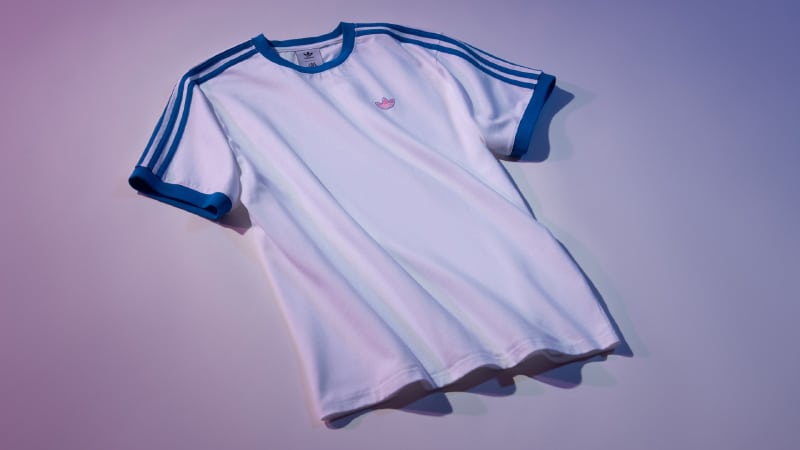 Did you enjoy the product development process adidas Skateboarding?
How involved were you in the design process for the collection? The product development process went so smoothly! The adidas Skateboarding design team listened to our ideas and shared concepts that matched our vision. I was involved every step of the way but Lil Dre put the most work in.
Are you more about the look or performance? Or both?
Both, always.
What role do graphics play in the Maxallure Capsule Collection by adidas Skateboarding?
What are you looking for when working with an artist? We are looking to share a positive message with the world. "Think Beautiful Thoughts" is the slogan for the collection. When one thinks good thoughts, their day is better and the world benefits from the positivity.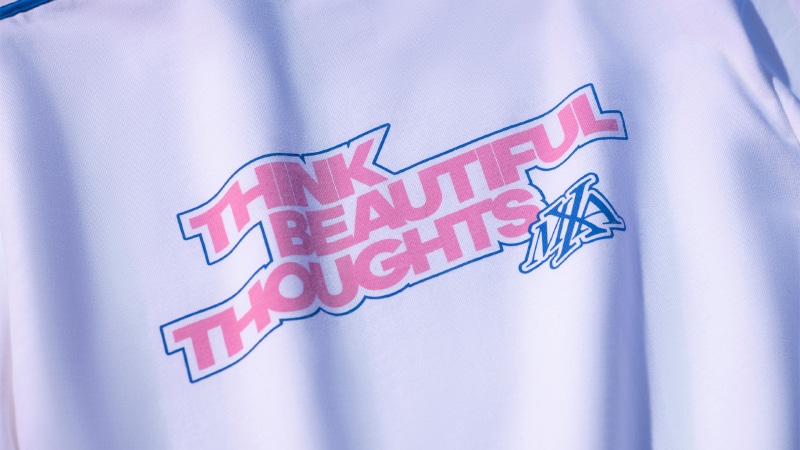 This question is a little more personal—growing up, one of the biggest insults was being called a "poser," due to being perceived as not "hardcore" enough in a certain scene, not knowing enough, or only getting involved in a scene because it was trendy at the time. How do you feel about the idea of "posers" in general, and how do your thoughts on them apply to the skate scene? Would you agree that Maxallure is inclusive to all and that even non-skaters are welcome to wear your collection?
Calling a novice a "poser" is not good for skateboarding or any other sport. At Maxallure, we are inclusive and encourage everyone to express themselves the way they choose to.
Your new collection with adidas Skateboarding takes inspiration from crew member and Pro rider Lil Dre. How did you first meet?
I met Lil Dre on a skate session when he was only 12 years old. His determination, style, and focus caught my attention. I could tell he was going to be someone special from the start.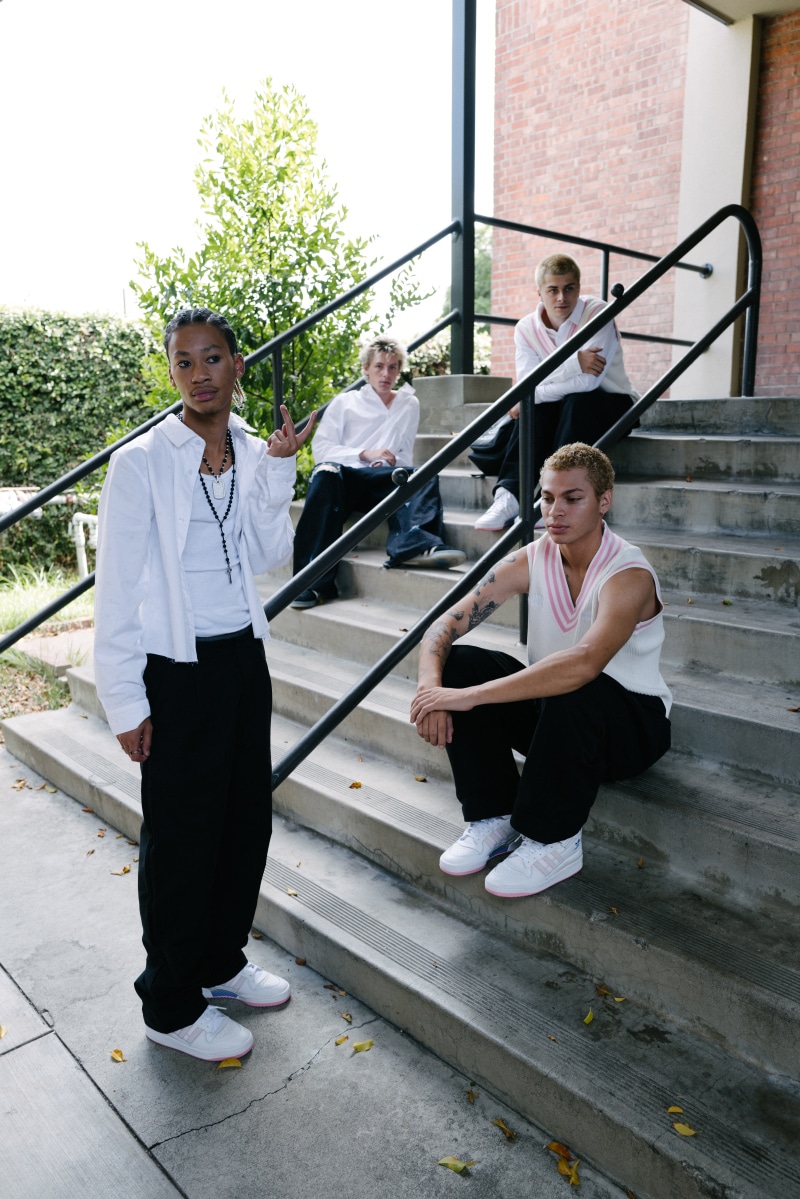 What stood out to you about his style?
Lil Dre's style stood out to me because he had this look in his eyes—this go-getter look that perfectly showcased his commitment and nobody was going to get in his way. He still carries this same energy and has continued to succeed in whatever activity he decides to pursue.
Can you tell us something about Lil Dre that most people wouldn't know?
Lil Dre LOVES to eat salads and is a pretty nice and caring human being. Some people are intimidated by him, but he is the nicest guy you'll ever meet!
And finally, what is your favorite piece from Maxallure Capsule Collection by adidas Skateboarding?
My favorite piece from the Maxallure Capsule Collection is the Forum 84 Mid ADV by MXEDre shoe. He did a good job designing that one!