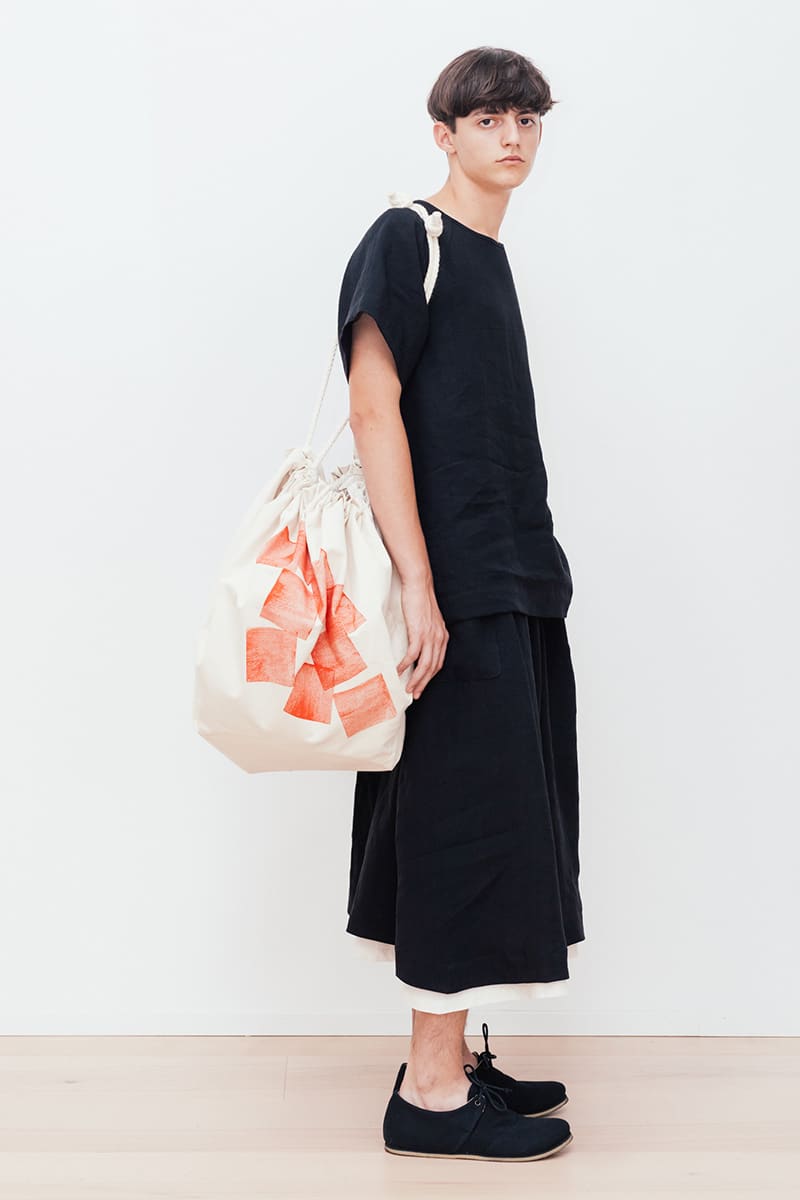 Some people insist on doing things differently. Not because they have to, or because they see no other way, No, simply because they can. In this seasonal whirlpool of menswear collections, few dare to go against the grain.  
Cue, Mariavittoria Sargentini, founder, creator and soul of Italian outfitters Marvielab. On the verge of the brands ten year anniversary, we spoke to her, on past sartoria, the dangers of SoMe zombies and why we sometimes should not five a f##ck. No spring chicken, Mariavittoria, is a seasoned creator, that knows precisely what she wants to say with her work. What she offers are not just clothes, they are part of a vision. Oh, how wonderful this is, as the commercial heaps of garments spiral out of control. It is precisely such control, that she offers, no waste, no massive arrays of repetitive basics, but instead a beautiful, sincere and poetic smaller curation of singular pieces, all aligned in a harmonious circle of constant re-construction.
So should you, as do we, feel a little tired of all the violent fashion visuals thrown at us on a daily basis, read on, to discover another slower take on things. Perhaps her work is a little pragmatic, underplayed or dare we say, lovingly intelligent, for you, but isn't this precisely what real creation should be? What MARVIELAB provides us with most of all, an alternative to fashion as we know it, a highly personal dimension; with wearable propositions, that embrace everybody, disregarding your vocation, political aspirations, aesthetics or gender… Stubborn, cheeky, proud, sincere and pure: we welcome MARVIELAB….!!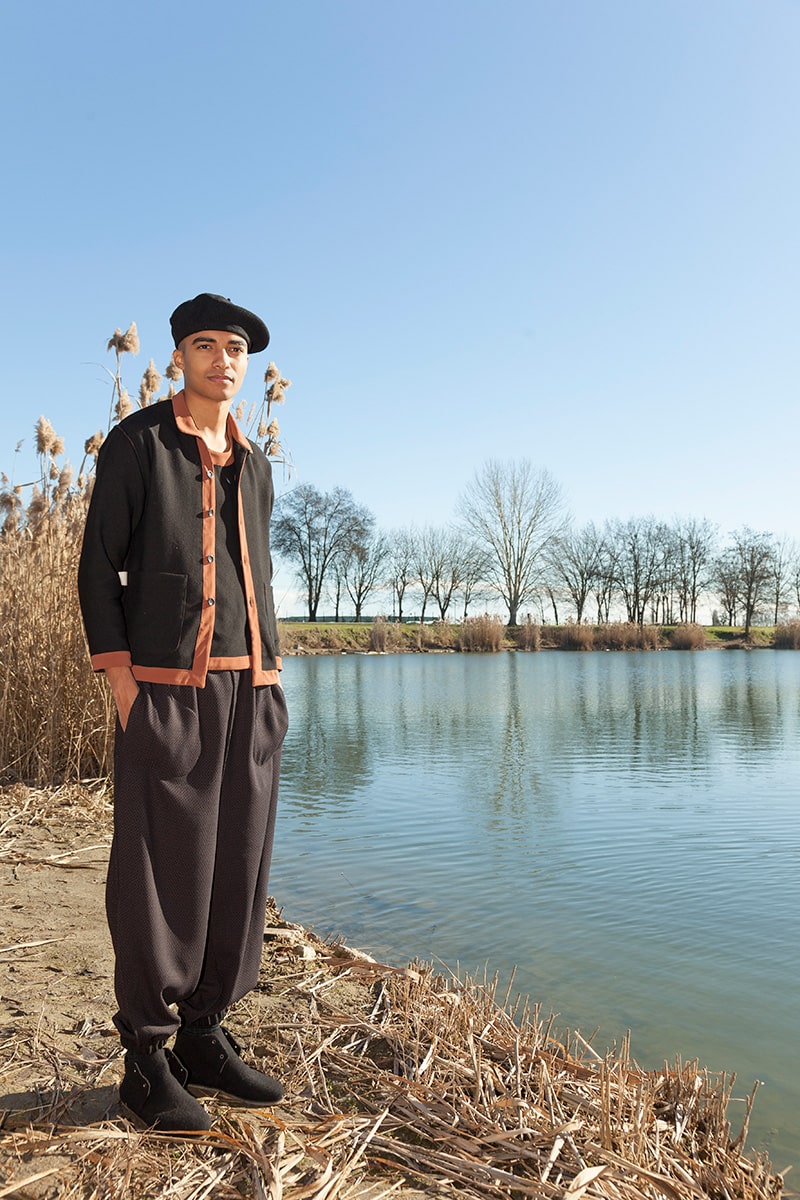 Fountain of Youth. They say that curiosity killed the cat…. So let me begin by asking you about your youth, what was Mariavittoria, the child like?
I have many memories of my childhood spent between Umbria and Sicily. I was a little girl who loved playing on her own. I used to create stories, invent situations with small things, mostly knick-knacks and stuff that I found around the house. I spent hours locked in a room in silence, fantasizing. But, I also remember, with just as much pleasure, how I enjoyed playing with my cousins in the countryside, there was a dozen of us, more or less. My family is a very large family!
Rivers. As we grow older, we learn, we teach, we embrace, what was the first moment that inspired you to become a designer? 
One day, during middle school, the art teacher gave us a special assignment: that was the magic moment, the spark that led me to choose to go down on that route and study art at high school. Of course, I did not imagine I would come so far!
Mountain. What does it mean to be of Italian heritage?
Being Italian has greatly influenced my way of working. I enjoy the Italian fashion of the past, the designs that came before us. The tailoring traditions and the style that has distinguished many Italian brands has been my initial point of reference. These features still carry so much meaning for me today.
Ascertain. If we turn to your designs, the first thing that springs to mind, are the rounded organic shapes. Could you explain your process of beginning with a shape and building patterns from here?
Of course, I love nature very much and this probably affects my aesthetics and the way I approach the design process. I like oversized and soft volumes. The construction of my clothes are made whilst thinking about freely moving bodies. I absolutely love comfort. My patterns tend to start from classical construction patterns. Traditional garments are then challenged and simplified, in order to find an everyday fit, suitable for many types of people. To do this it is necessary to reduce the overall form to essential cuts and details, focusing on the silhouettes, its proportions and geometries.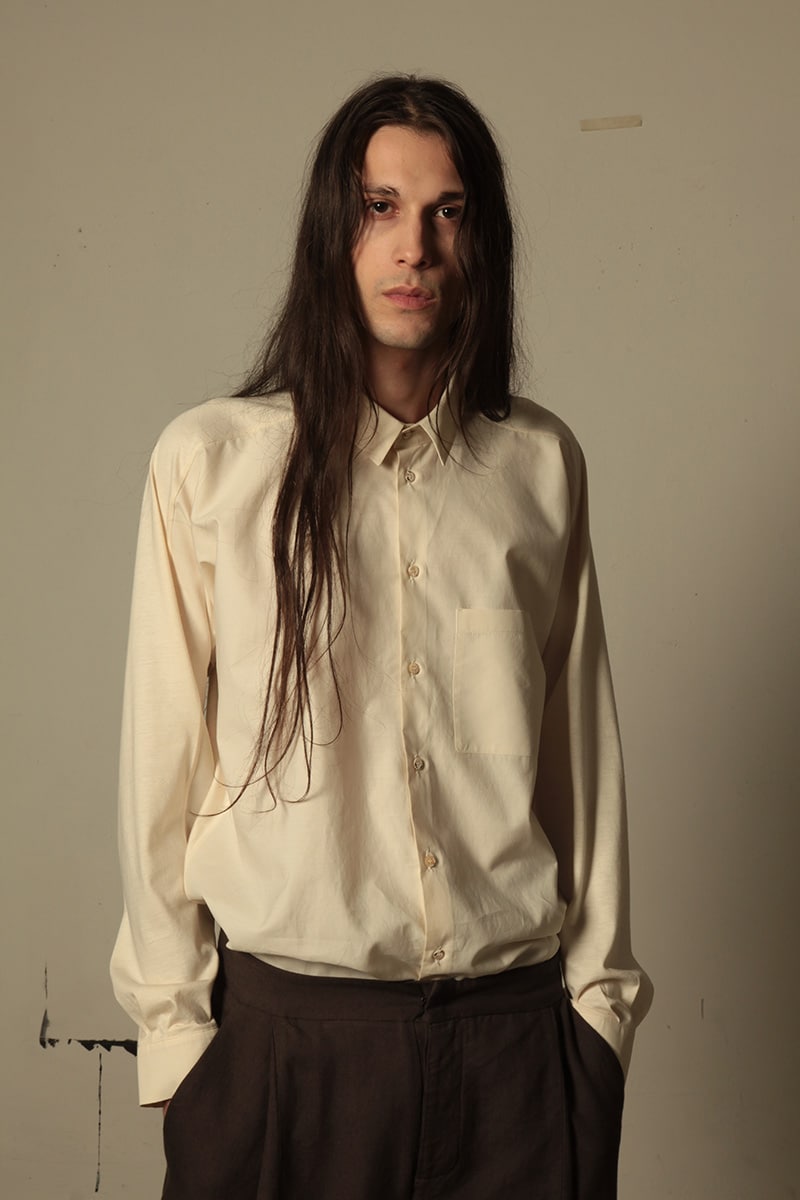 Regain. Directly linked to this is the fact that your work is rather free from gender typifications, the clothes speak to and clad both easily. Would you agree?
You are right. I like to think of this as purity and authenticity. No superstructures, no differentiation between genders. It is all about ease in wearing the clothes and behaving in them. A careful selection of organic materials and minimal reconstruction which allows each piece for daily use. My clothes need to be worn. In complete freedom to be comfortable with ourselves and with whatever surrounds us.
Teach One. Take one. As you matured as a designer, you also became a teacher. What is important in fashion education today?
Teaching is to recognize what is authentic; to know the past and work better on the future; to believe in your ideas and respect those of others; to go back to the essential form of things, in order to understand their original meaning. Passion, rules and discipline: these are the keywords that I always repeat, both as educator and as designer.
Landslide. Emotion is a profound part of what you do. How do you put yourself in your collections?
Sense and sensibility have always been in conflict in my way of working. The emotional side in my creations has long been hidden. Only recently, thanks to the maturity I gained as designer and individual, I have been able to understand them and make these sentiments resurface. After ten years of activity I can confirm that, in the end, the engine of everything has always been at the heart of my work.
Airstrip. Can we speak of the social context in which we live, with a world so rapidly connected, things are speeding up, interaction is ''social media'', realness is often lacking, what do you feel?
I am part of that generation who has lived its initial part of life in a 'pre-social' world, and has then seen the advent of the so-called "new technologies". I am concerned about the use and abuse young people make of these media: they tend to replace real life with the virtual one, often underestimating its side effects. But I do not think I would be able to go back now. As far as I am concerned, I use social media solely for work and, I admit, I am not that good at it! However, I cannot deny I feel attracted to these applications, sometimes even in a rather perverse way. I see them as a window to the world and into the lives of others: an anthropological study at your fingertips.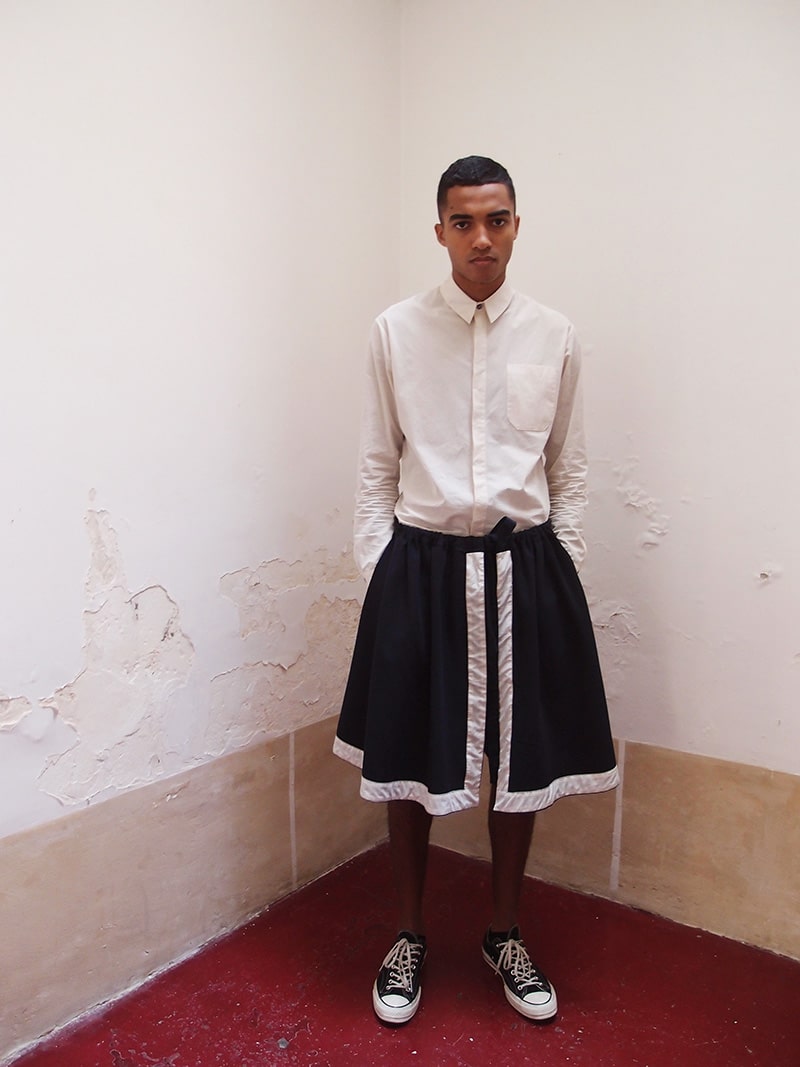 Ballad. Interrelated to this, is the idea of of history, craftsmanship, and how we must keep this alive, coming from Italy, you certainly can relate to this. What is the future of artistry, fashion made by hand and long careful creation processes?
My practice is very much tied to craftsmanship, traditions and the quality of 'Made in Italy'. However, I believe that these features, which have made Italy one of the main actors in the fashion world, no longer are sufficient to be competitive in the global market. Knowing how to do well without the ability to renovate one's narrative, in terms of contents and ideas, is not enough to keep alive and strengthen the talent of our hands. We must innovate.
Piccolo. As we are a menswear publication, I would like to ask you what makes for a true gentleman in sartorial terms?
For me a gentleman doesn't need to dress luxuriously or in a 'fashionable' way. Men of the past are the truest demonstration of this and it is not just a matter of fashion or trends that have changed. There is always a close bond between how you dress and how you behave. Today, there is an absolute loss of those elegant and gentle manners that belonged to our grandparents. It is not the dress that turns a man into a gentleman.
Neverland. We all like to keep a sense of youthfulness, according to you, what does it take to stay f##cking young?
In alphabetical order: desire, dream, eat (well), fight, laugh, listen, love, observe, play, resist, rest, smell, touch, travel. And sometimes, do so without really giving a fuck!
Marvel. And what truly makes Marvielab; Marvielab?
Marvielab is a brand and shared platform where you can recognize yourself and are allowed to experiment. It is a philosophy of being and not of appearing. Marvielab is an attitude, not a fashion!!!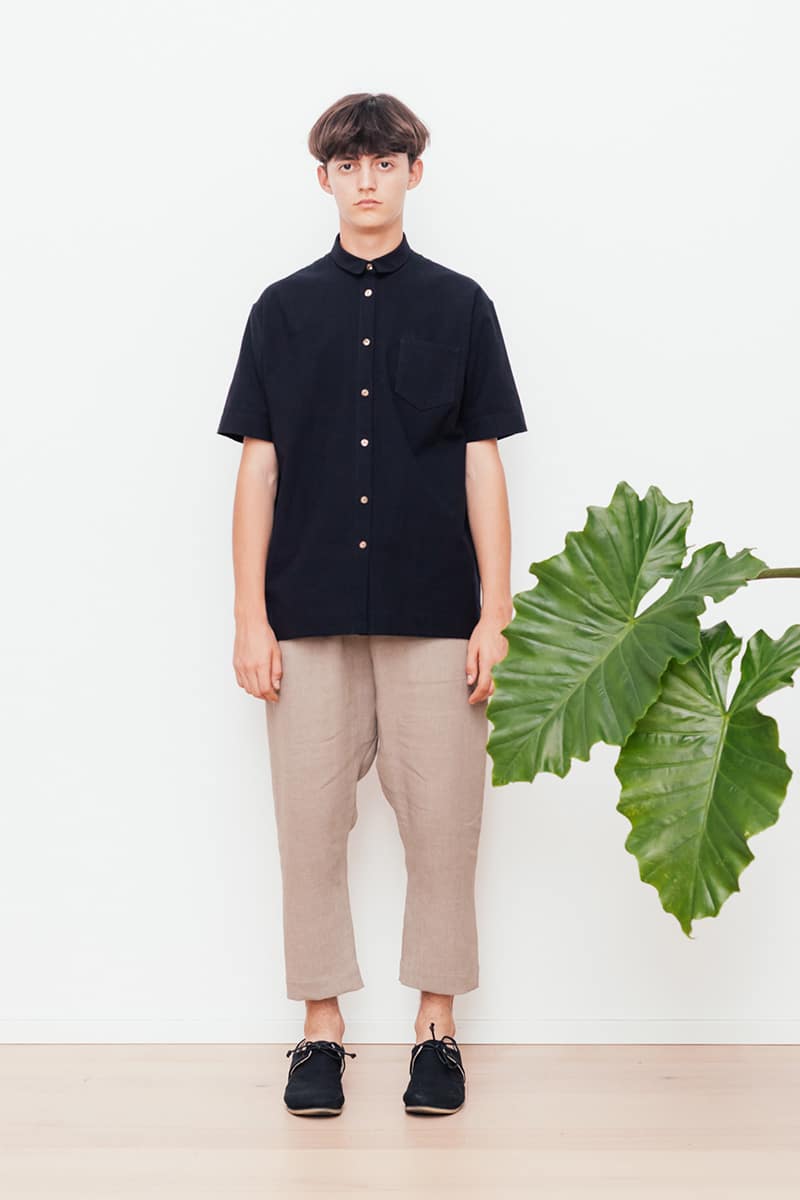 For more on Mariavittoria's laboratory: www.marvielab.com
All images, archive Marvielab, specially selected for Fucking Young!