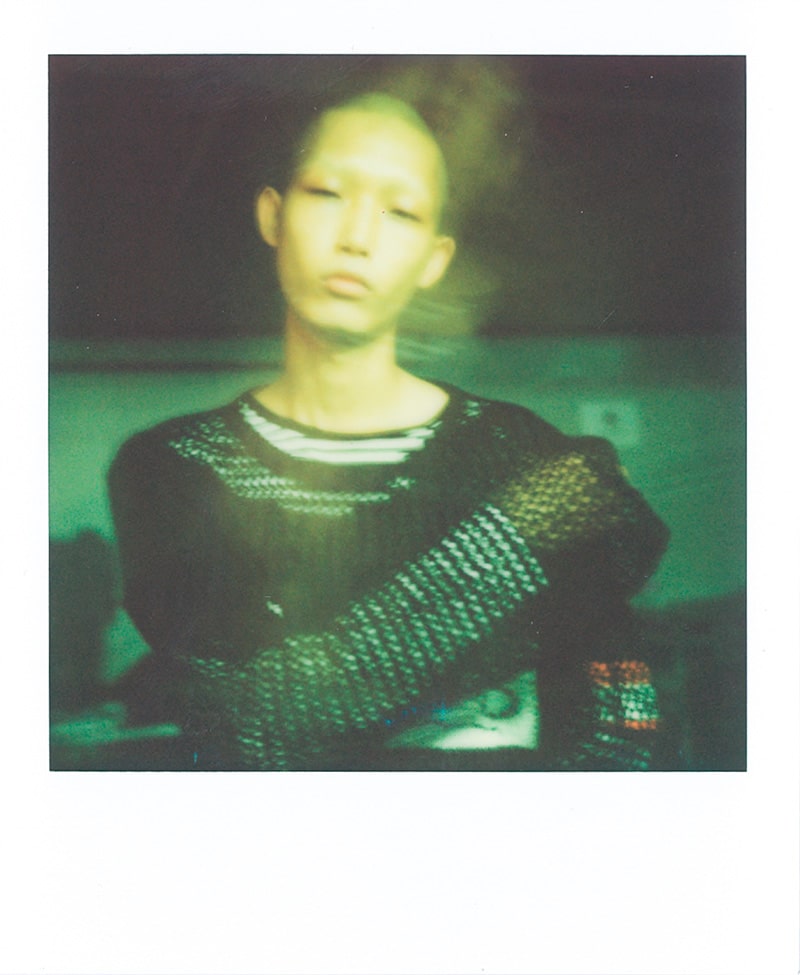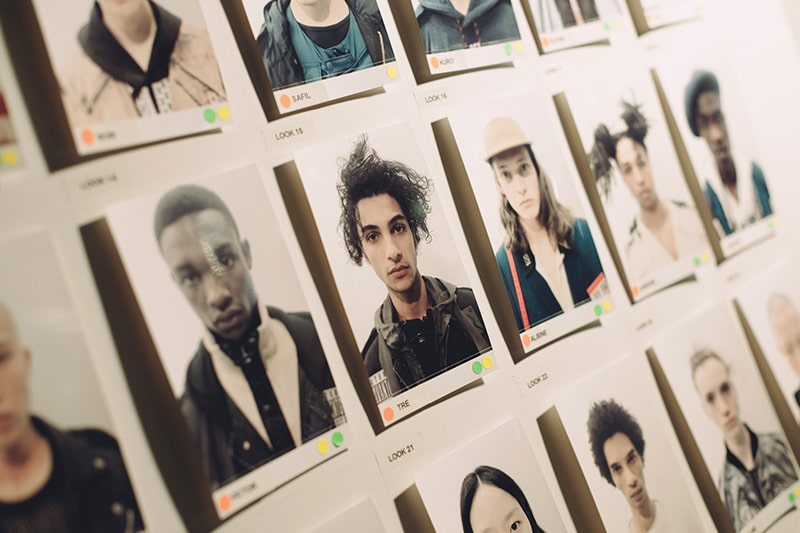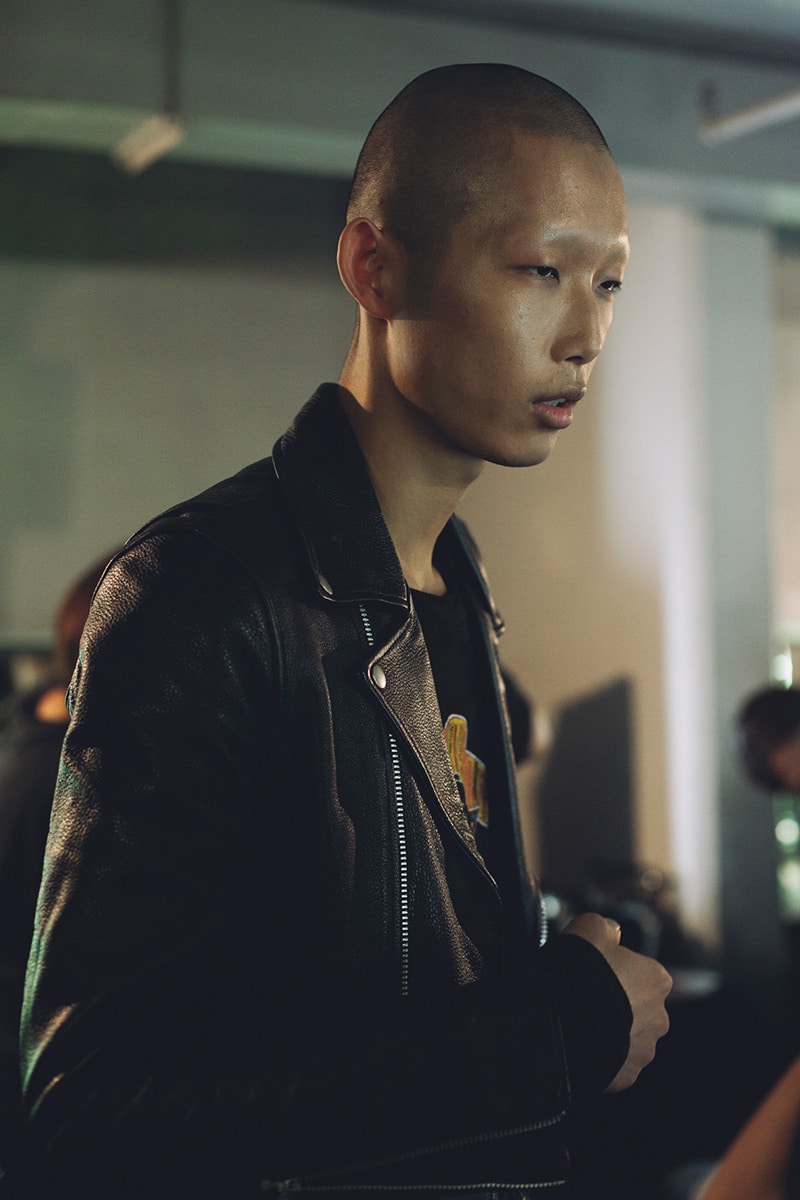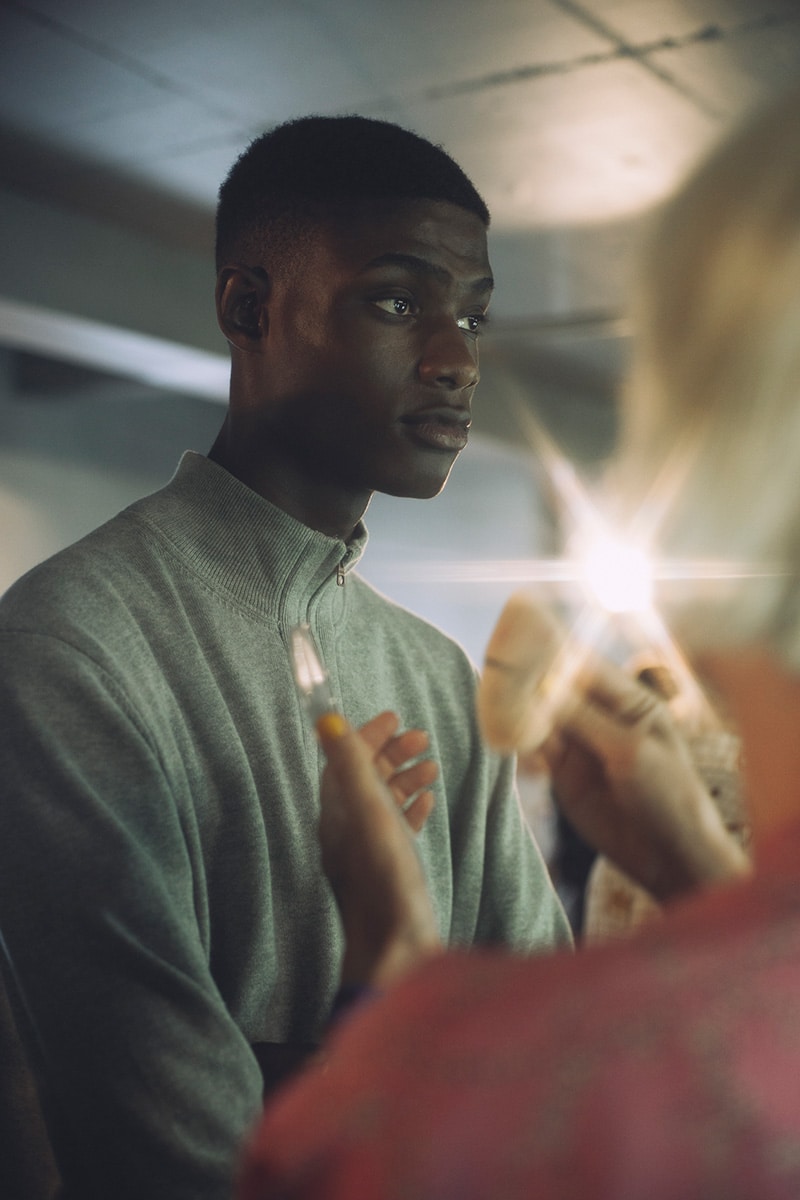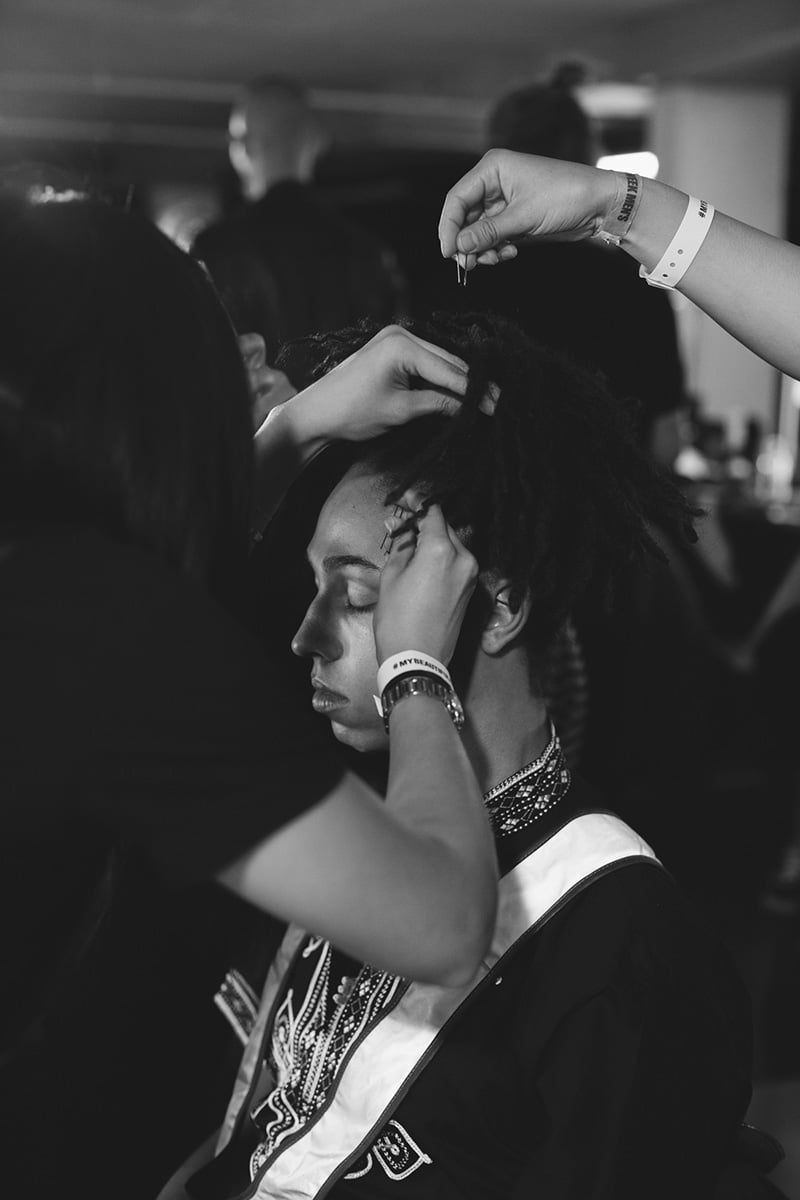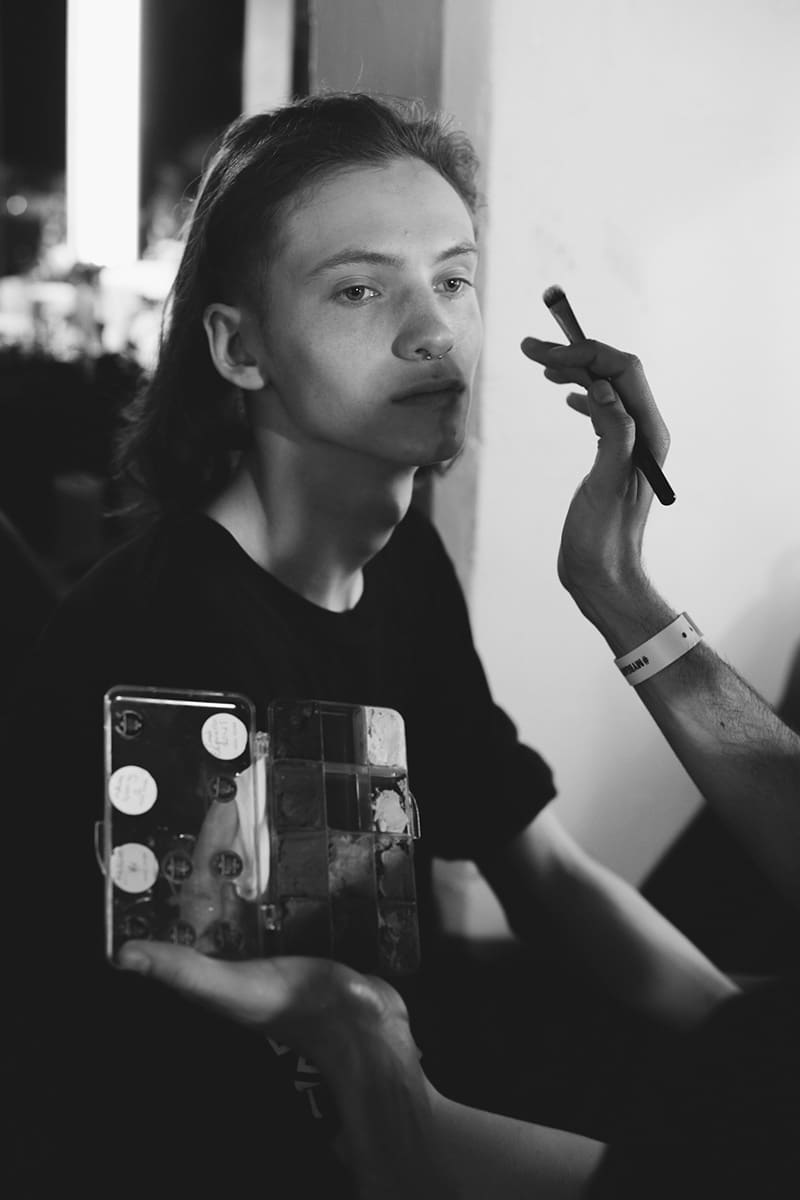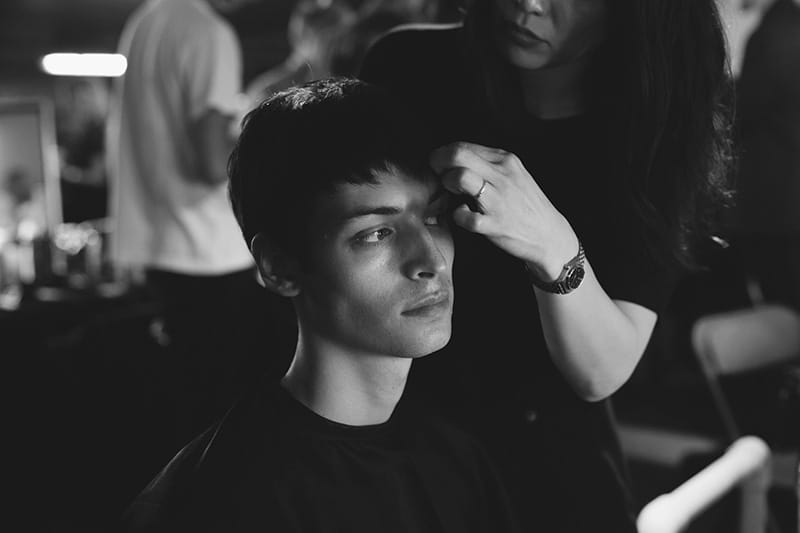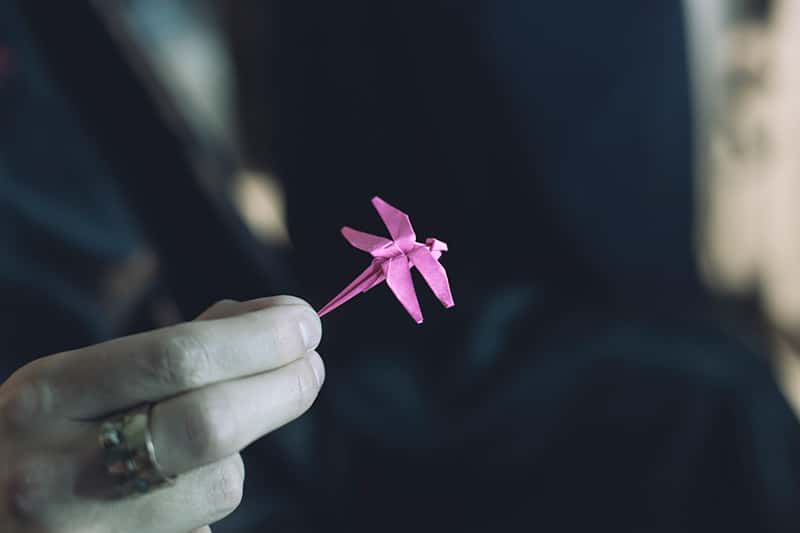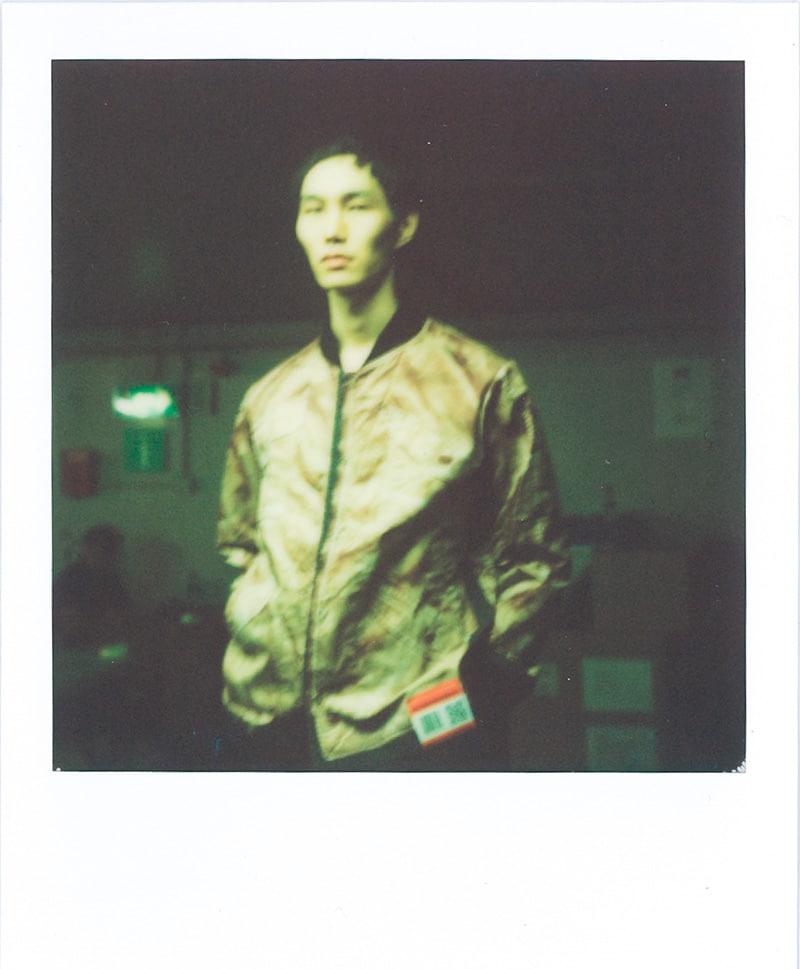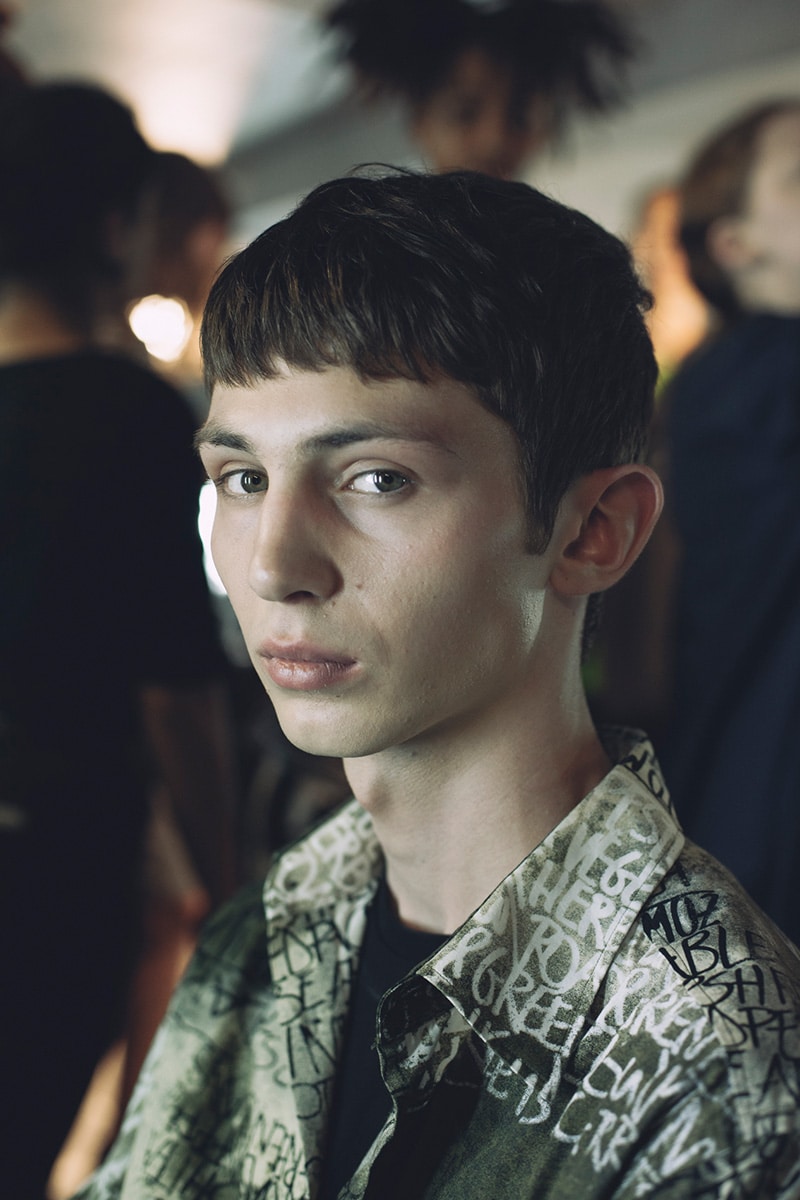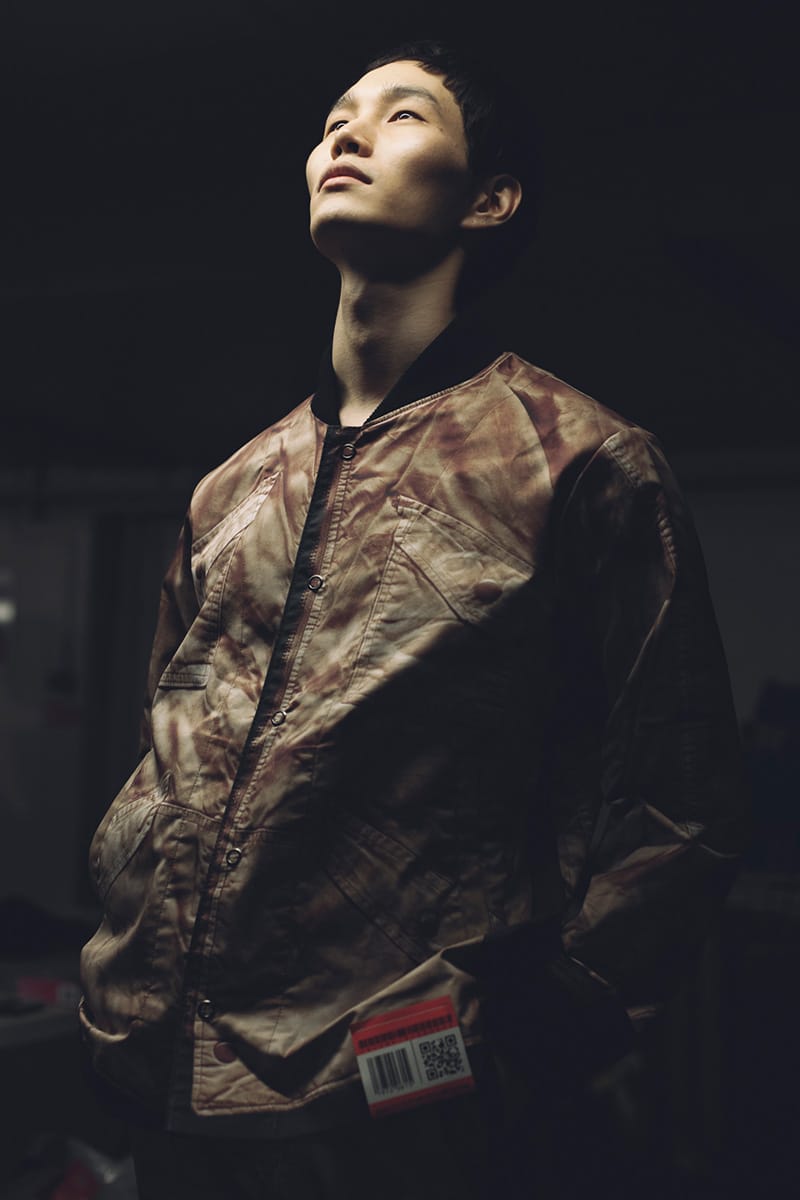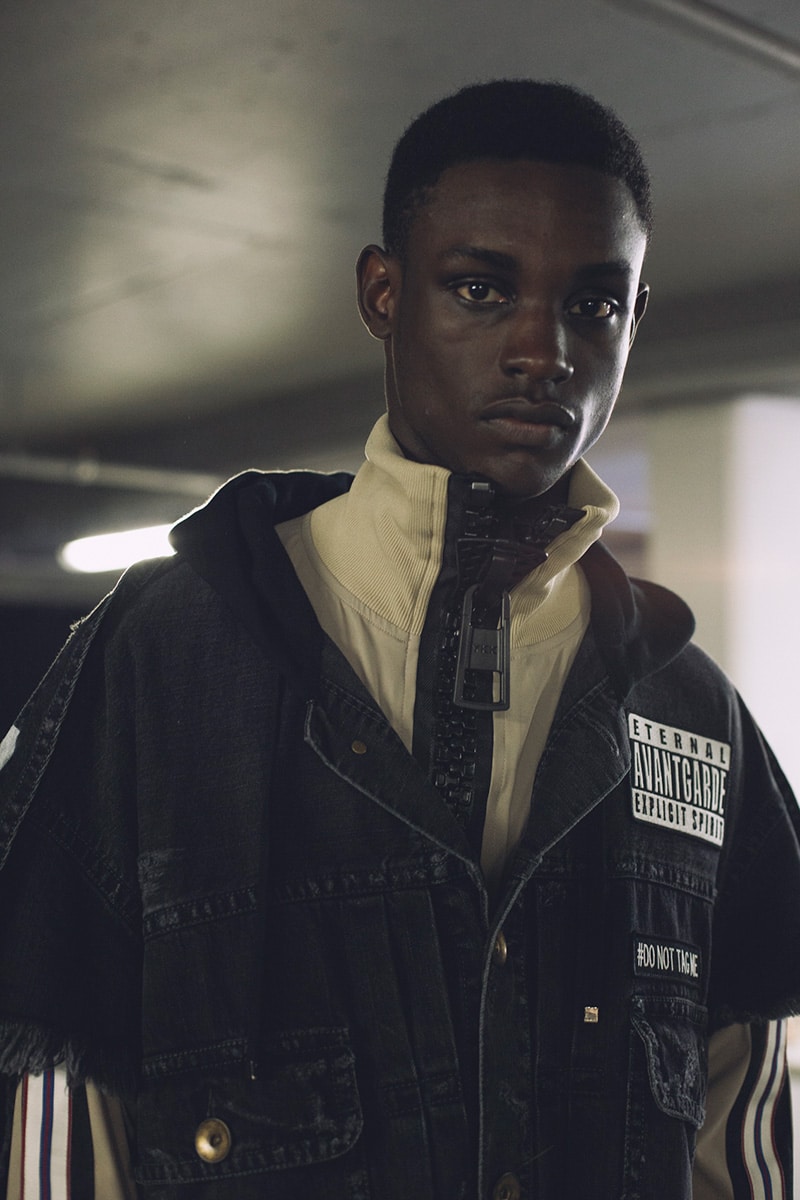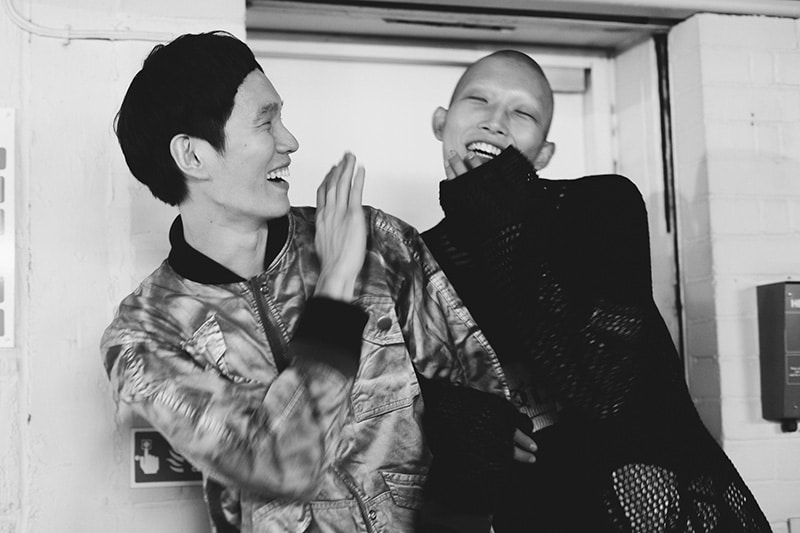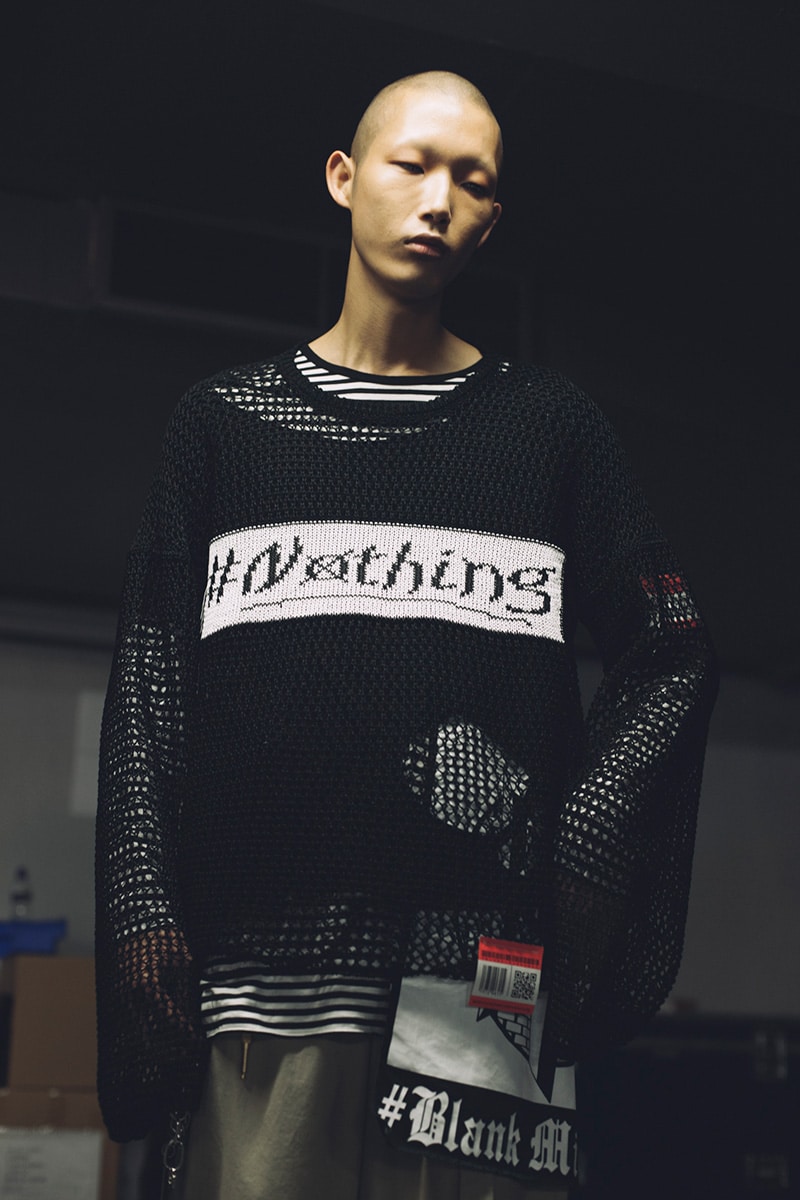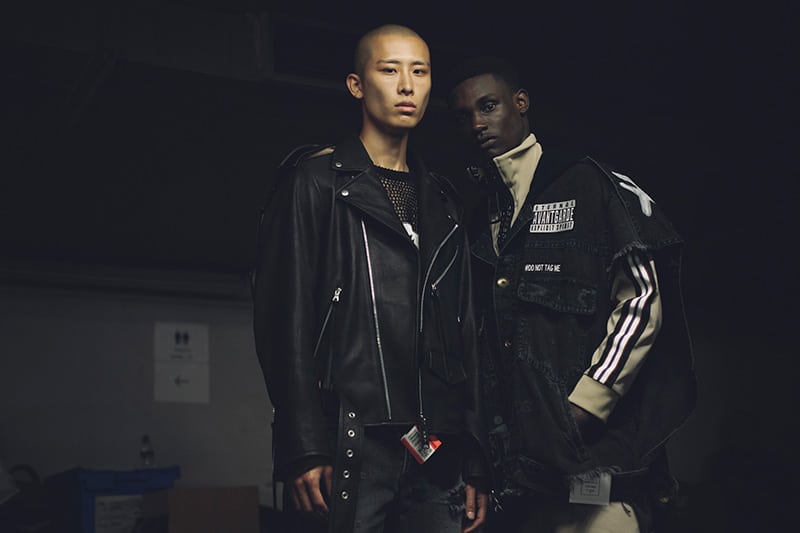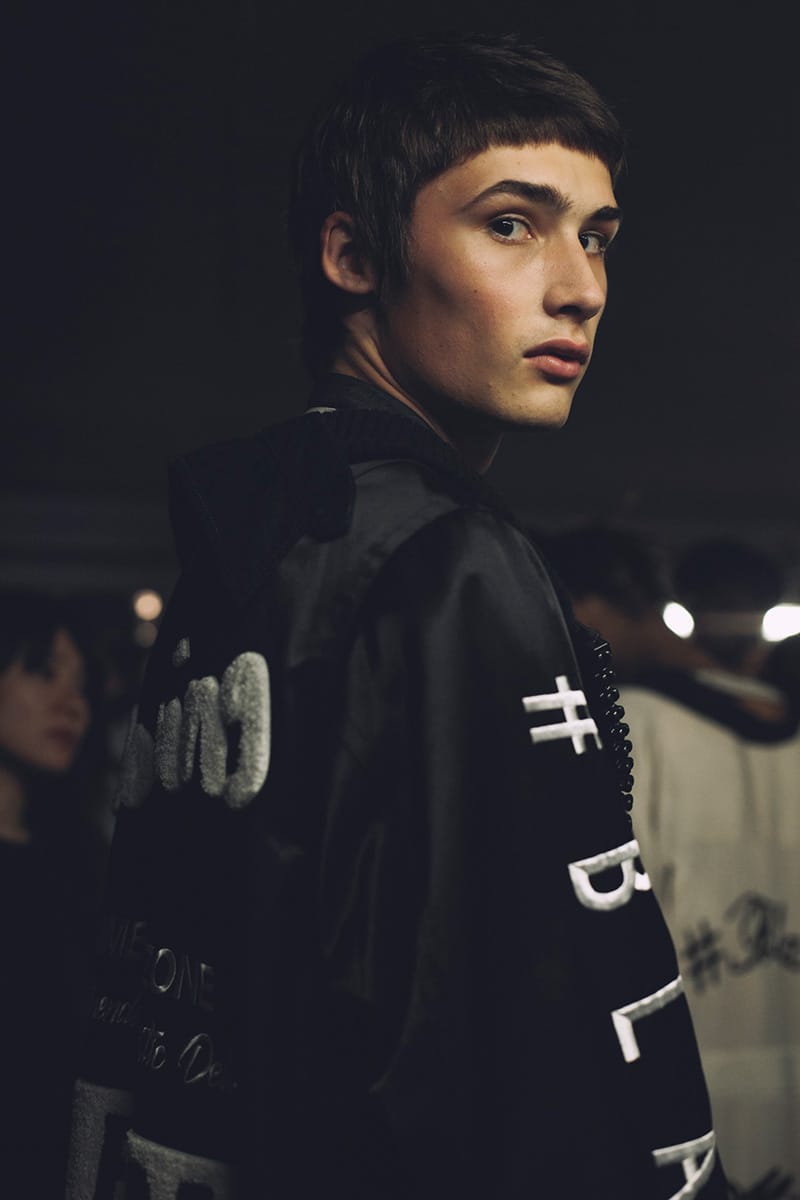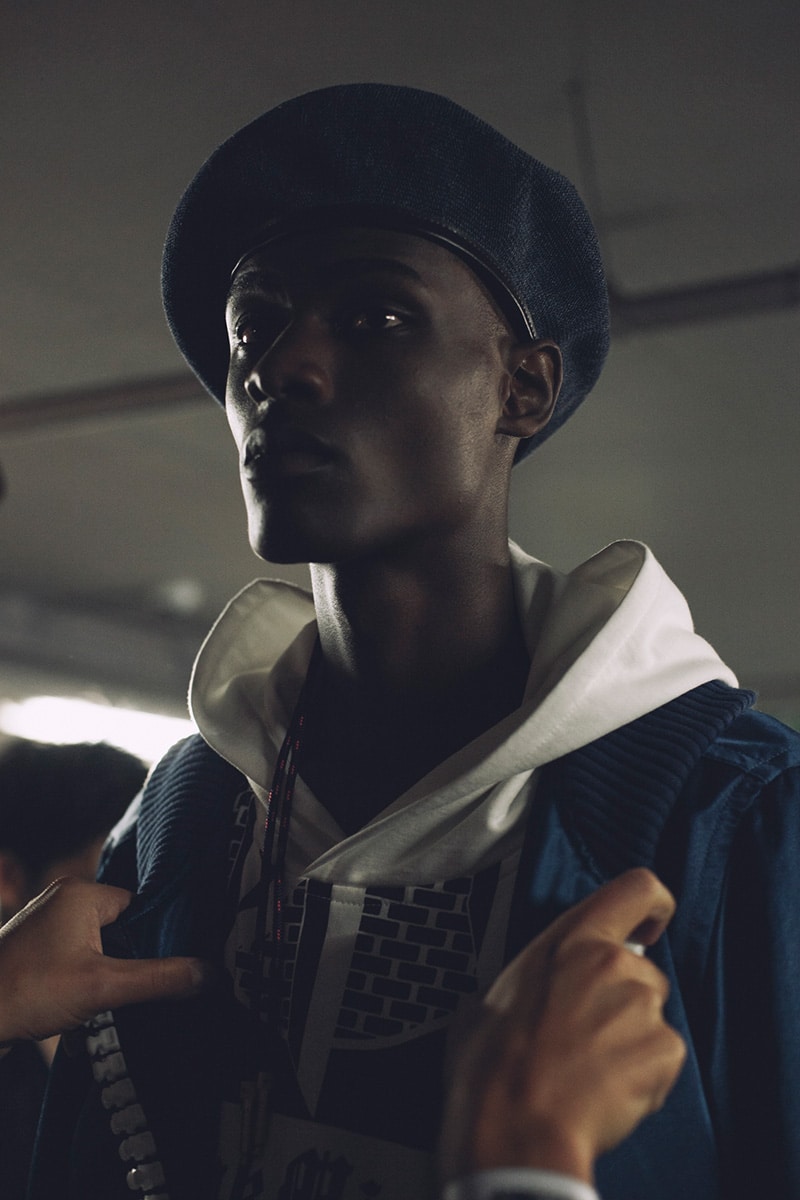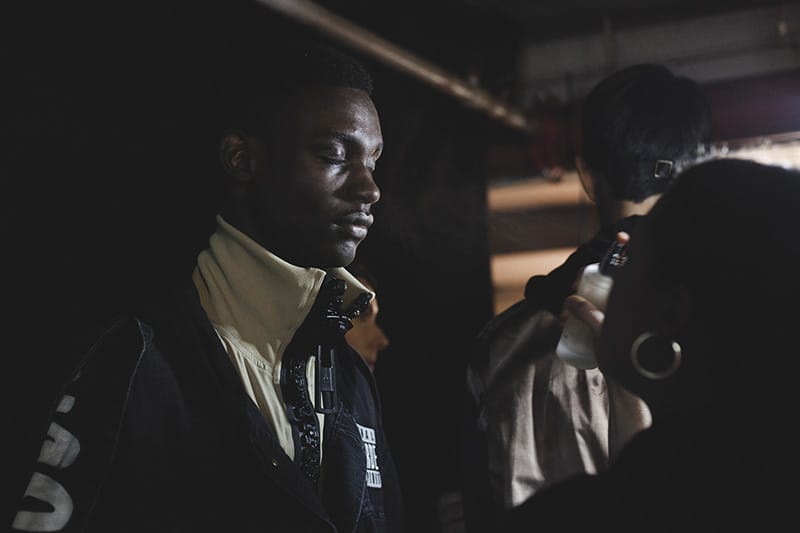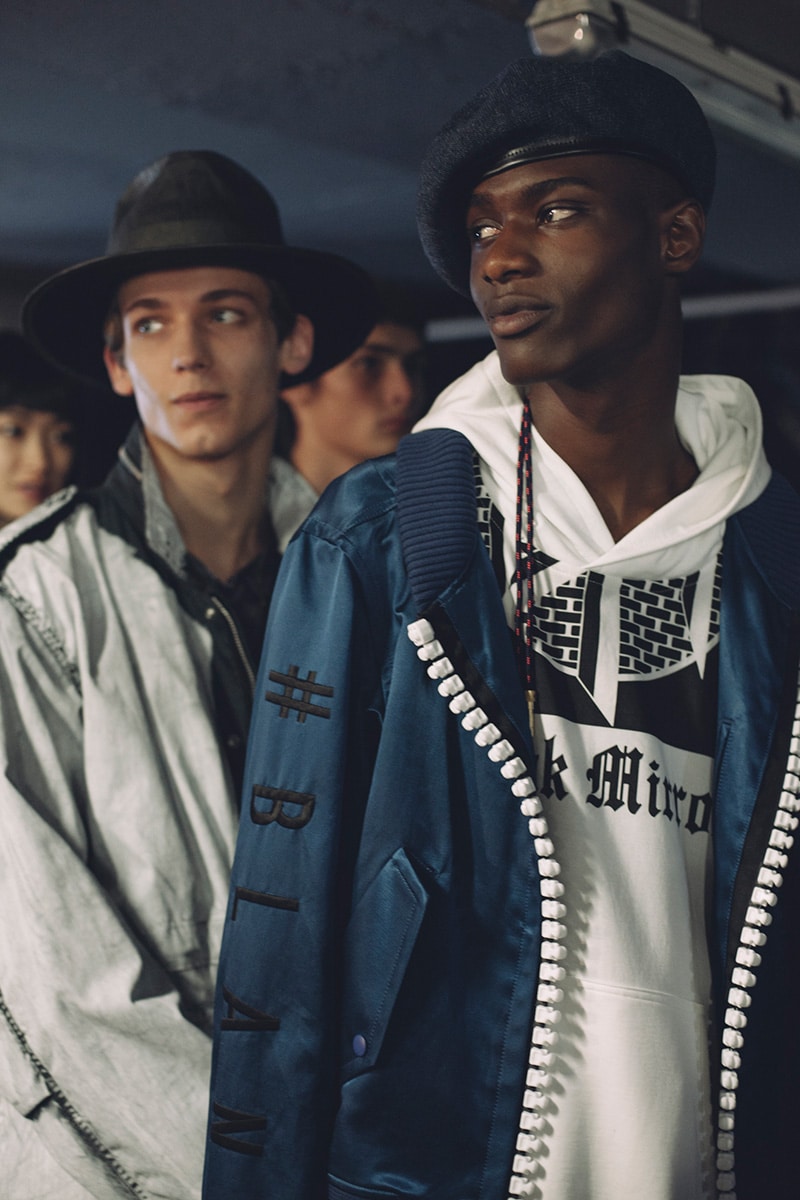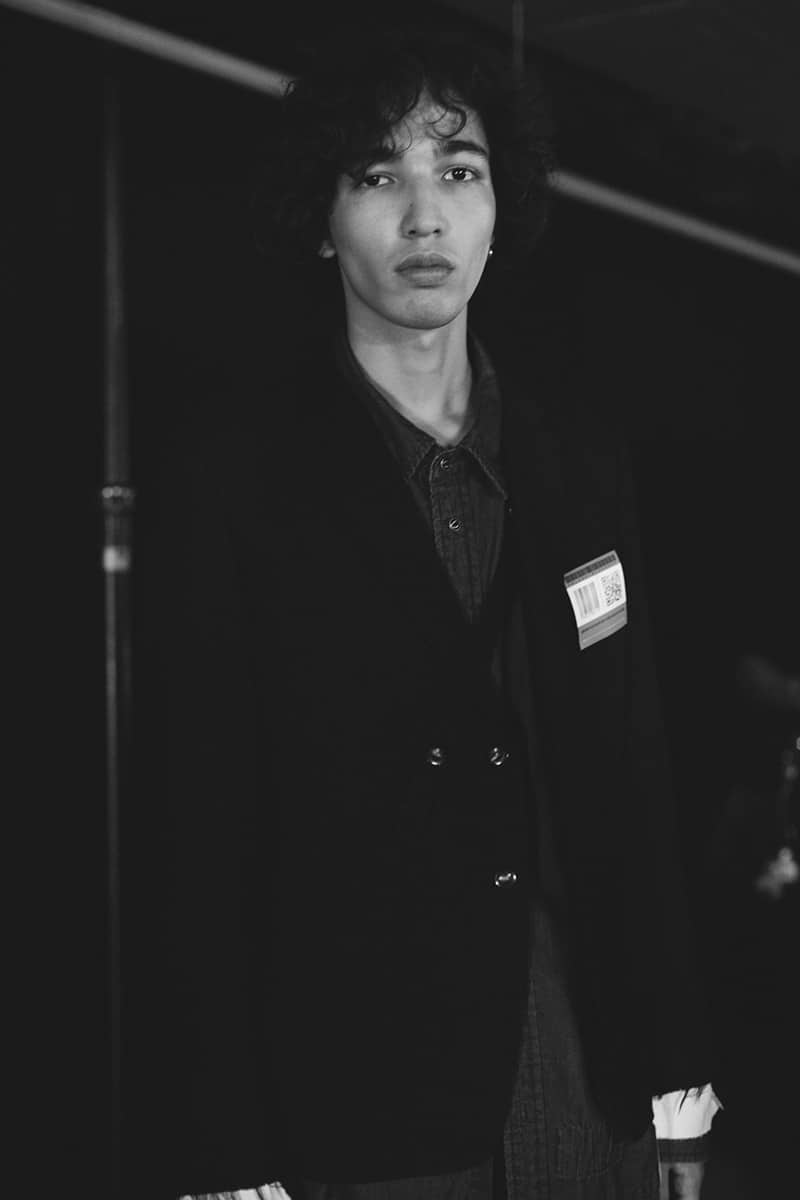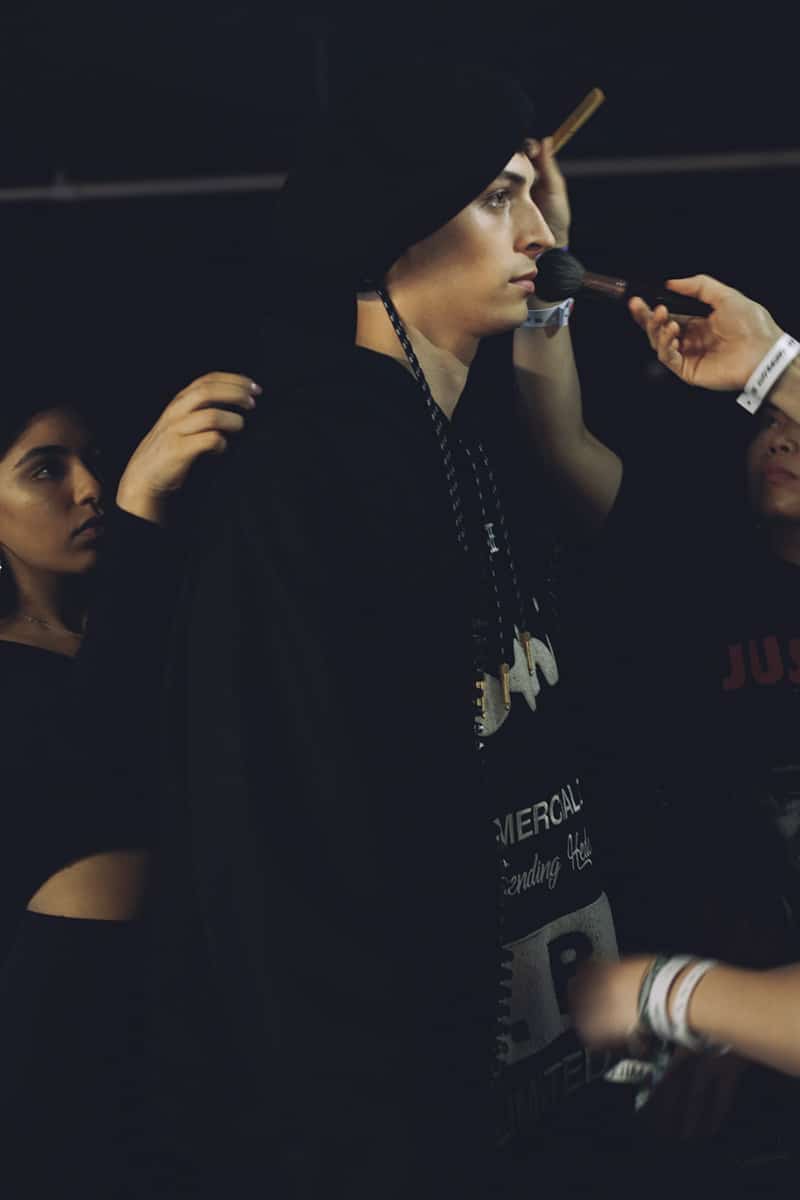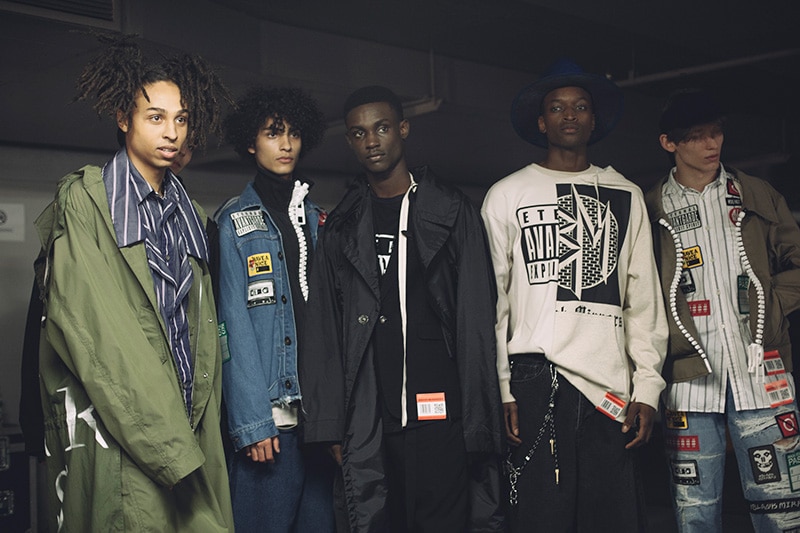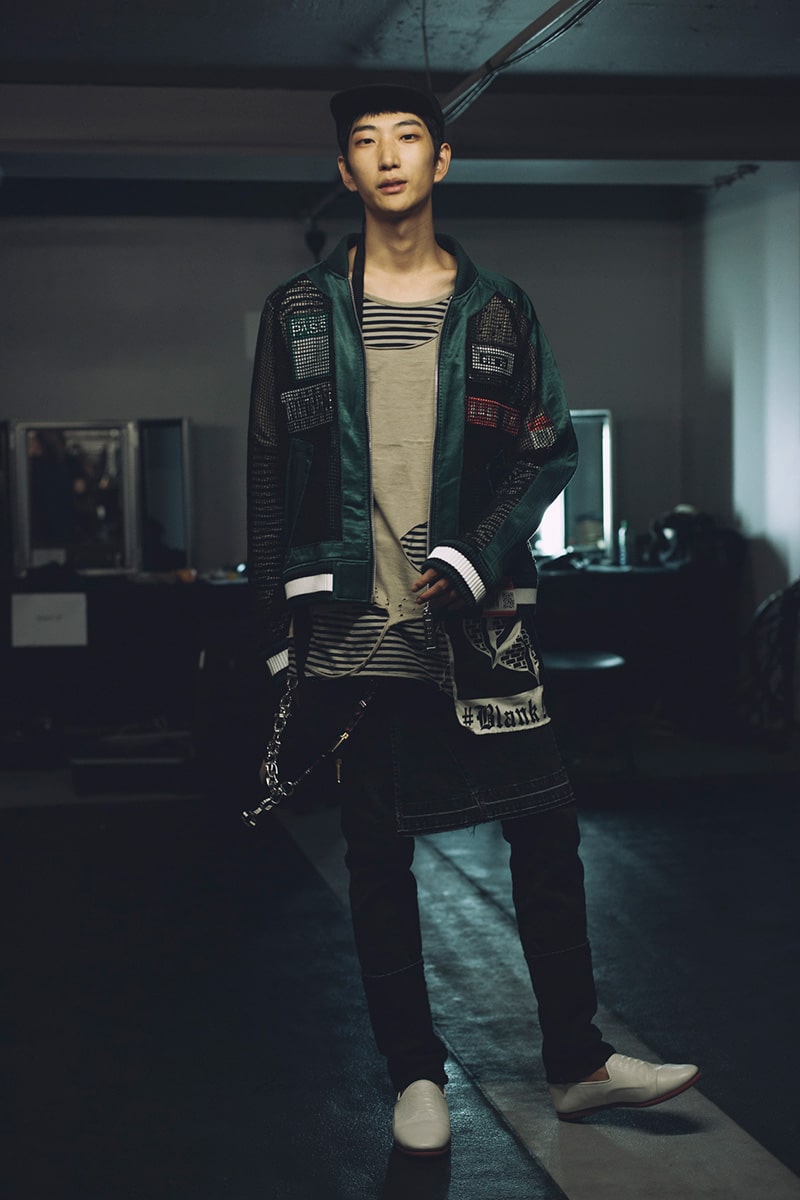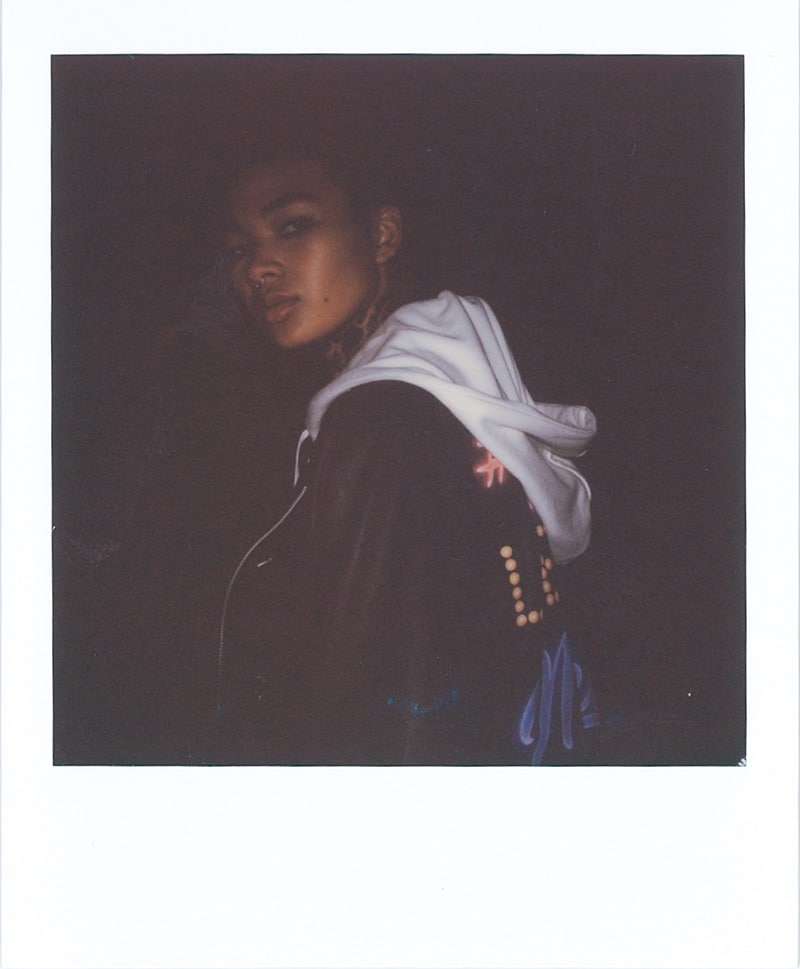 Take a look at Maison Mihara Yasuhiro SS18 Backstage photographed by Eva K Salvi during London Fashion Week Men's, in exclusive for Fucking Young!
Mihara Yasuhiro's SS18 anti instagram showcase starts off with a distortional vocal echo around an empty London car park. Music by Jan & Naomi sets the tone for a dark summer. The audience are wrapped around a long, curved runway and the shake of a key chain can be heard. #unlimited is strapped across several pieces, #nothing, #limitededition across others – mocking the infamous 'insta addict'.
Mihara Yasuhiro's blank mirrors is based around the idea of the blank, black phone screen, the one we see when we finally turn off our handhelds and close our instagram pages and twitter feeds. Yasuhiro looks closely at the new way we all communicate, how bizarre it really is and studies what happens when we unattach ourselves from the cyber world.
What prevails is a study into what feels like the creation of an authentic sub culture. The collection is reminiscent of a time when subcultures organically formed through music scenes or real life social circles; the live music and outdoor setting mimicking the days of impromptu gigs and late 90s grunge. The narrative of the show surrounds the concept of a band called 'blank mirrors – an anti insta formulation that does not require social media for confirmation of cool.
The chunky oversized zips were the star of the show for us, a strong feature peppered throughout a few looks. The printed details of the faux functioning jackets were an interesting touch, perhaps a nod to the online world – the feeling of something only being on the surface, a fake facade.
Mihara Yasuhiro's  SS18 LFWM showcase felt like a worthy study of personal style and originality, a long hard look into the blank mirror has bought with it a reminder of how social media should not be at the forefront of all creative inspiration. How cultural authenticity can still direct a fashion narrative,  and the impact it can have on a visual attitude without the use of the internet.
Polaroids by Impossible Project.