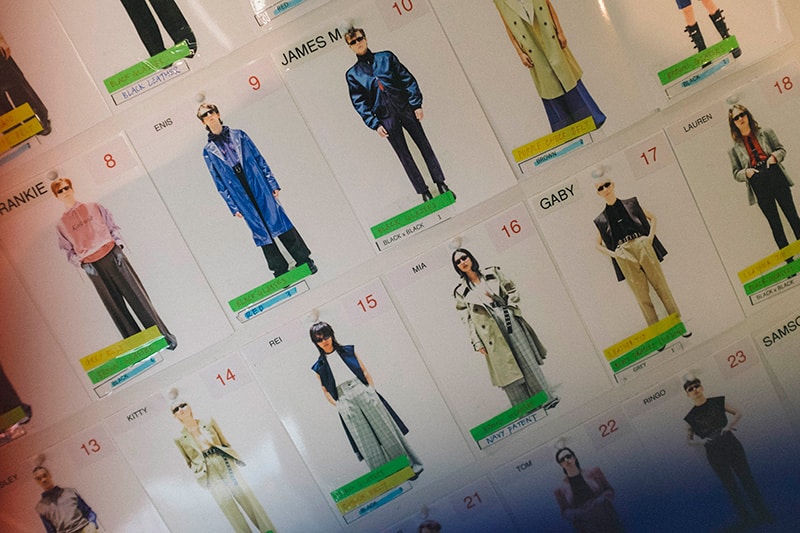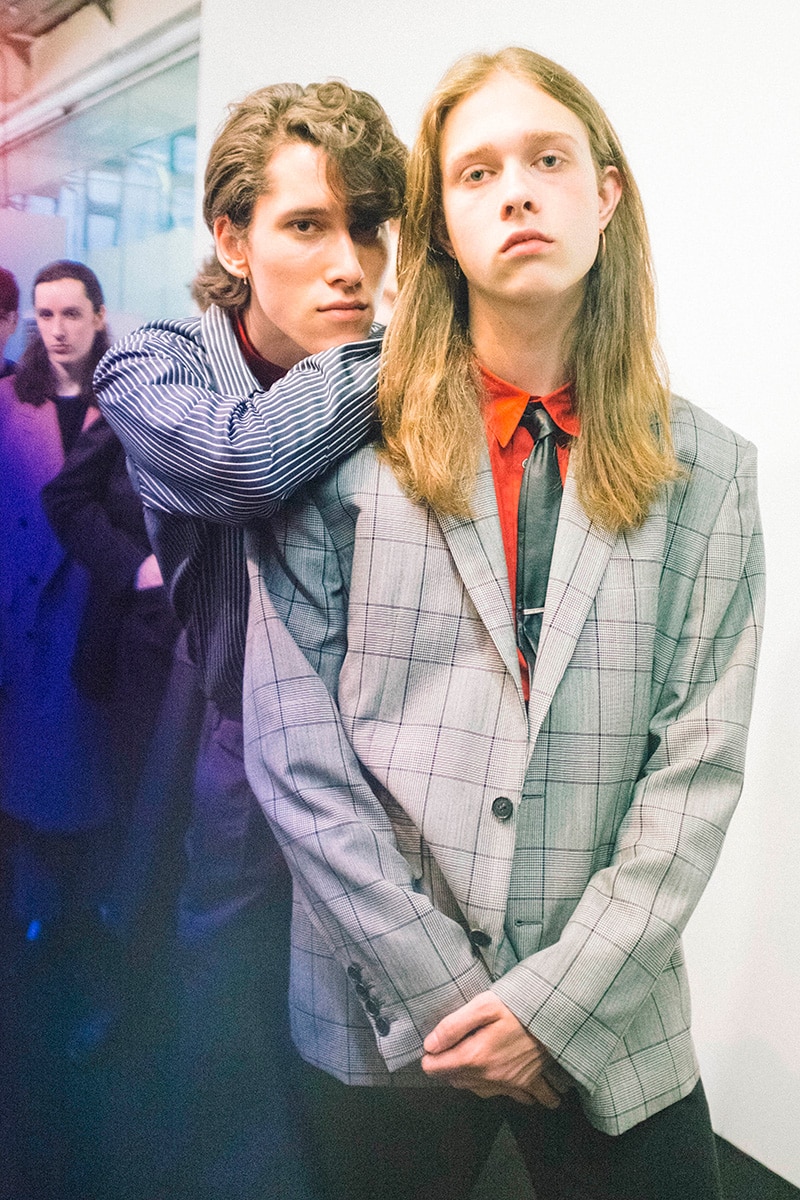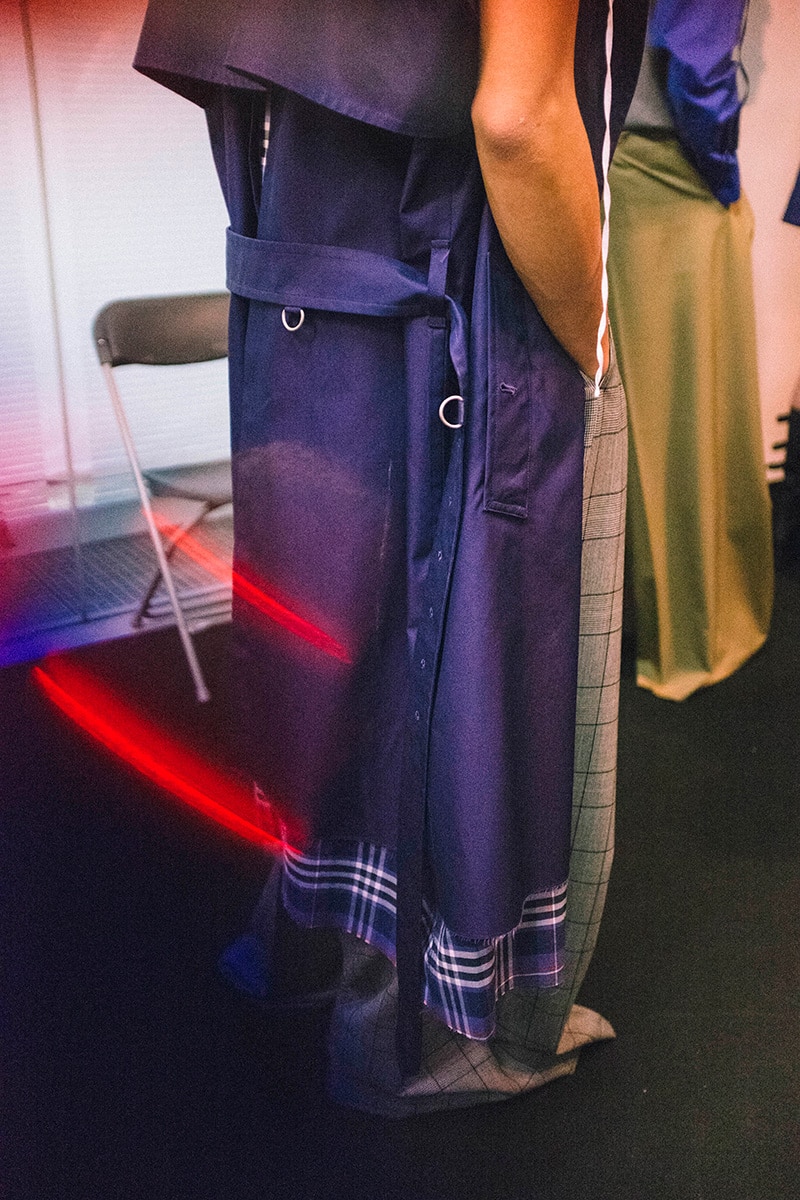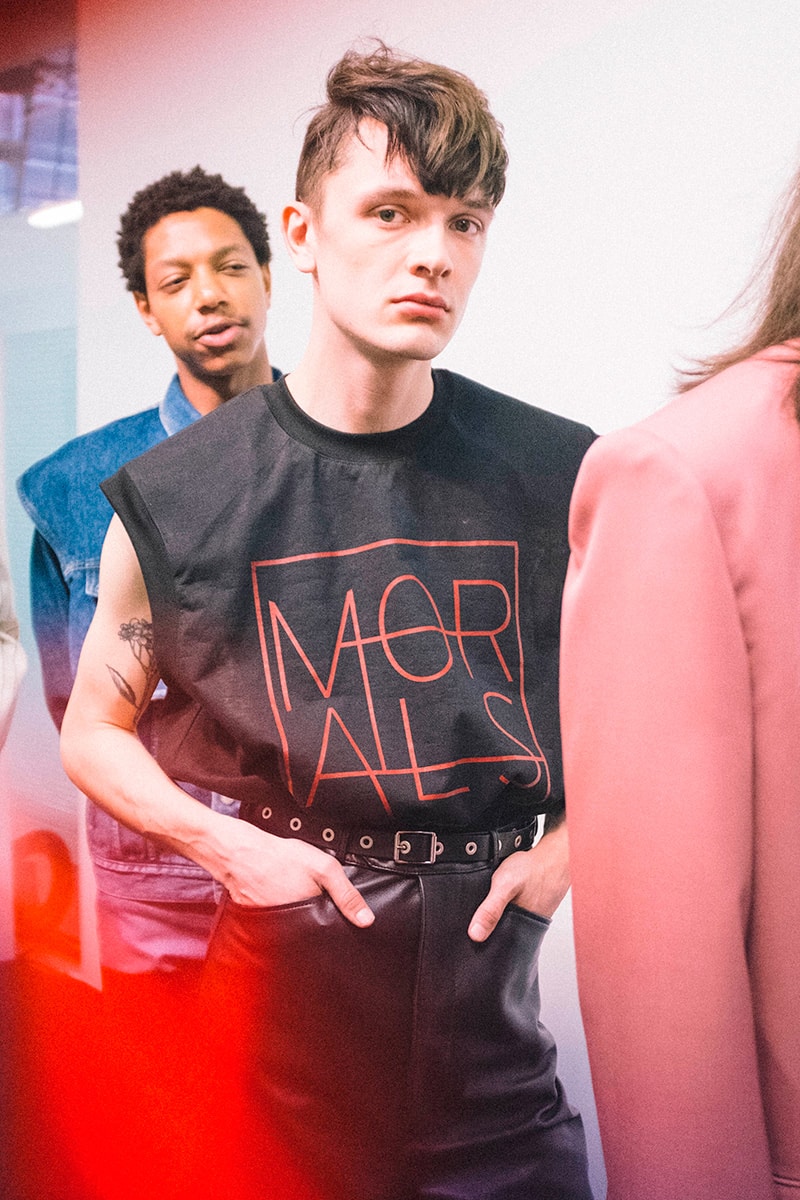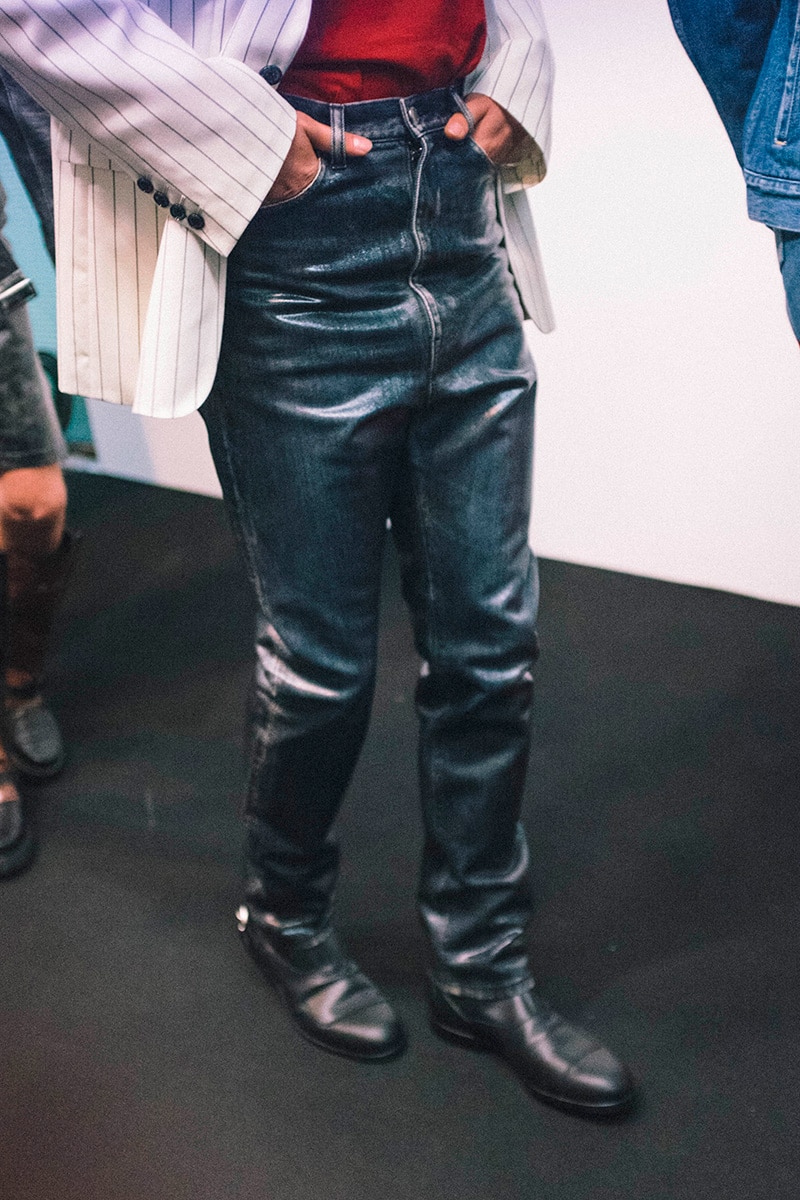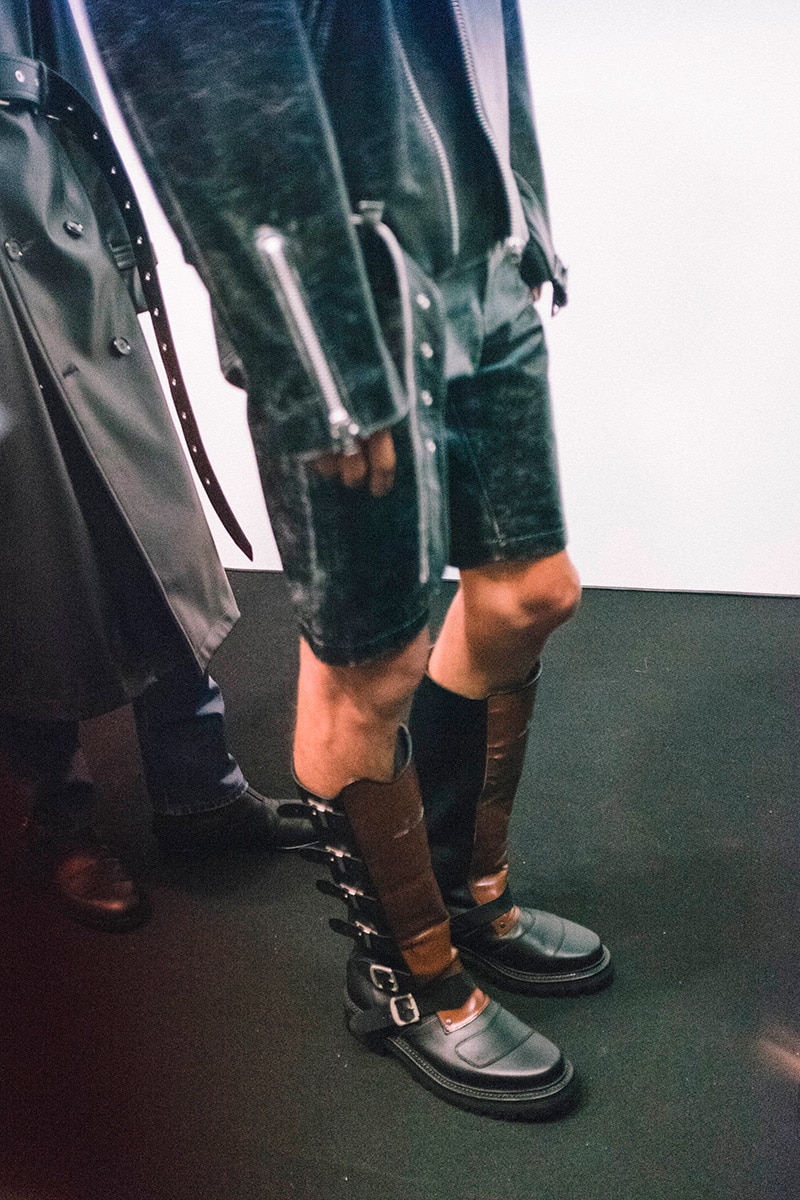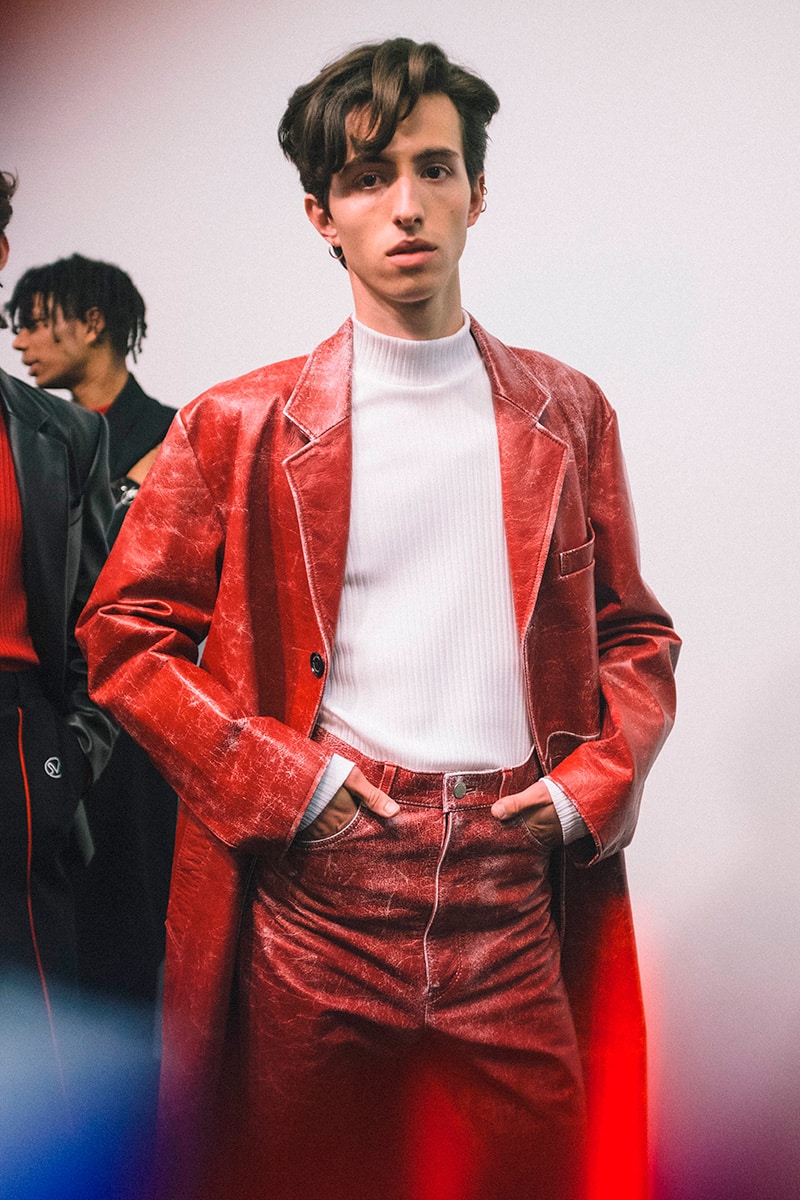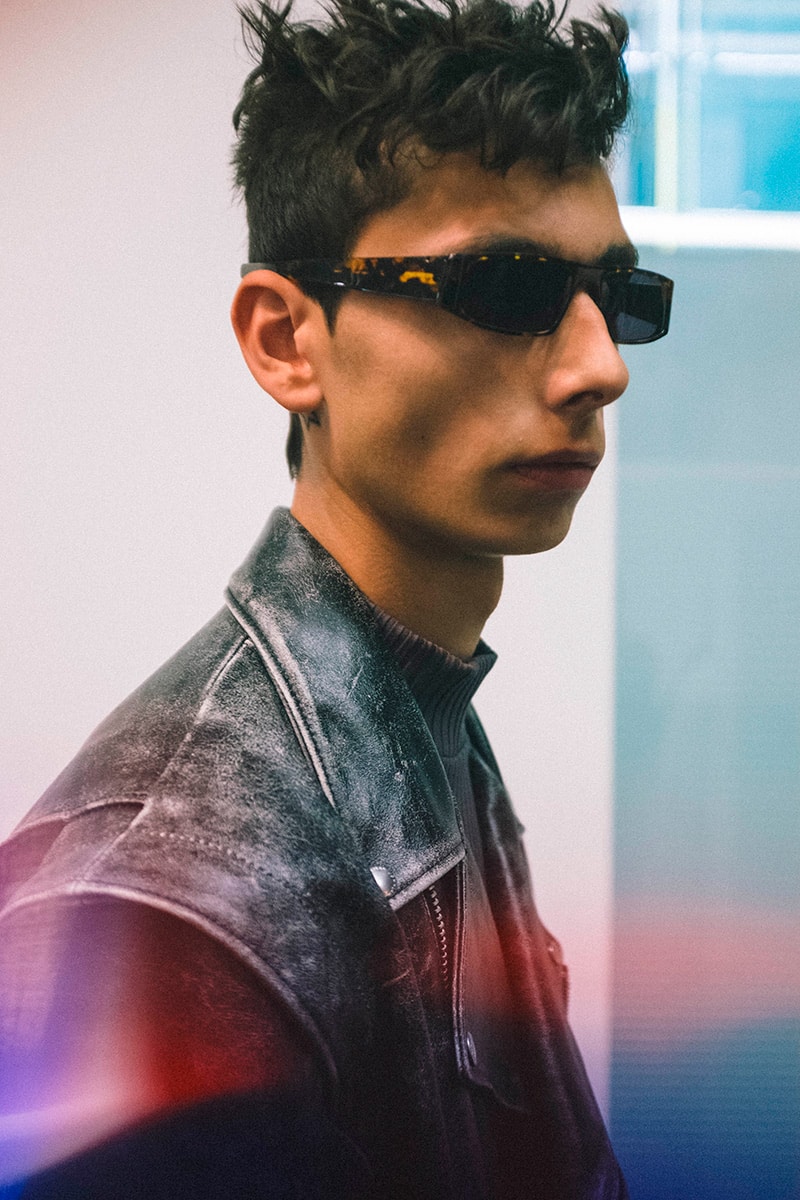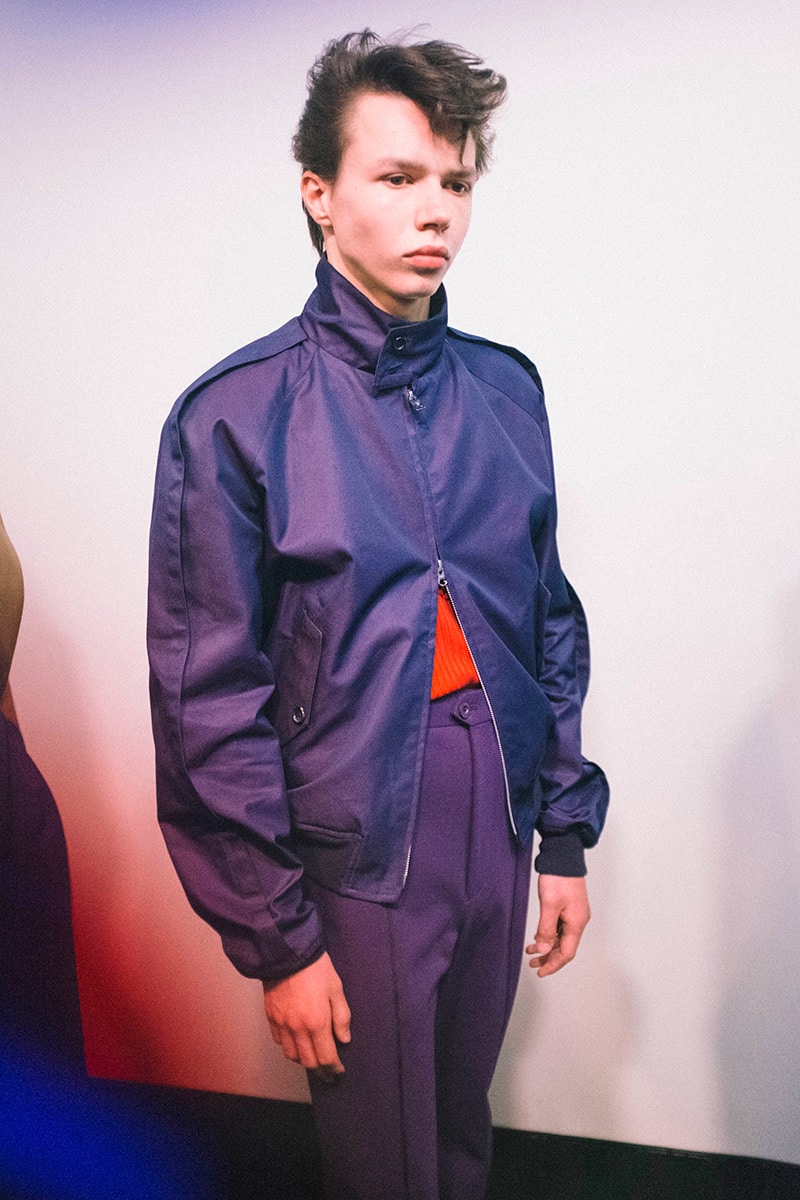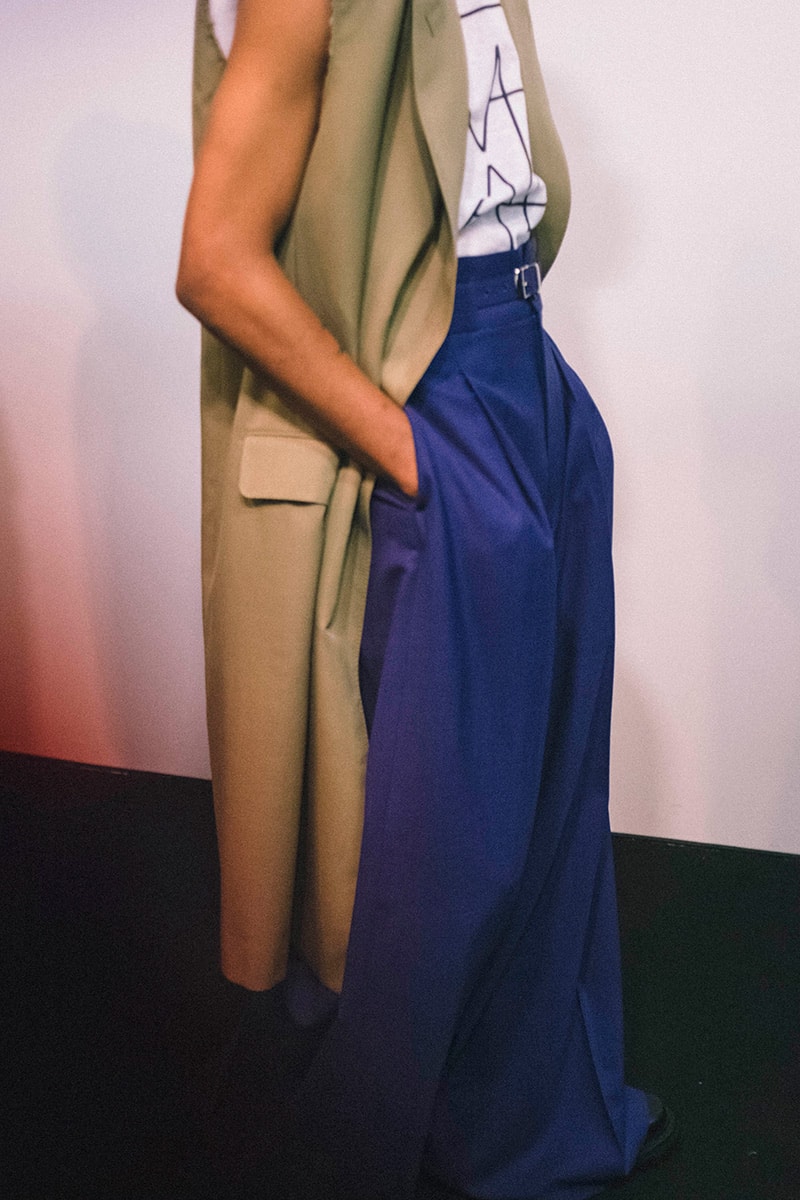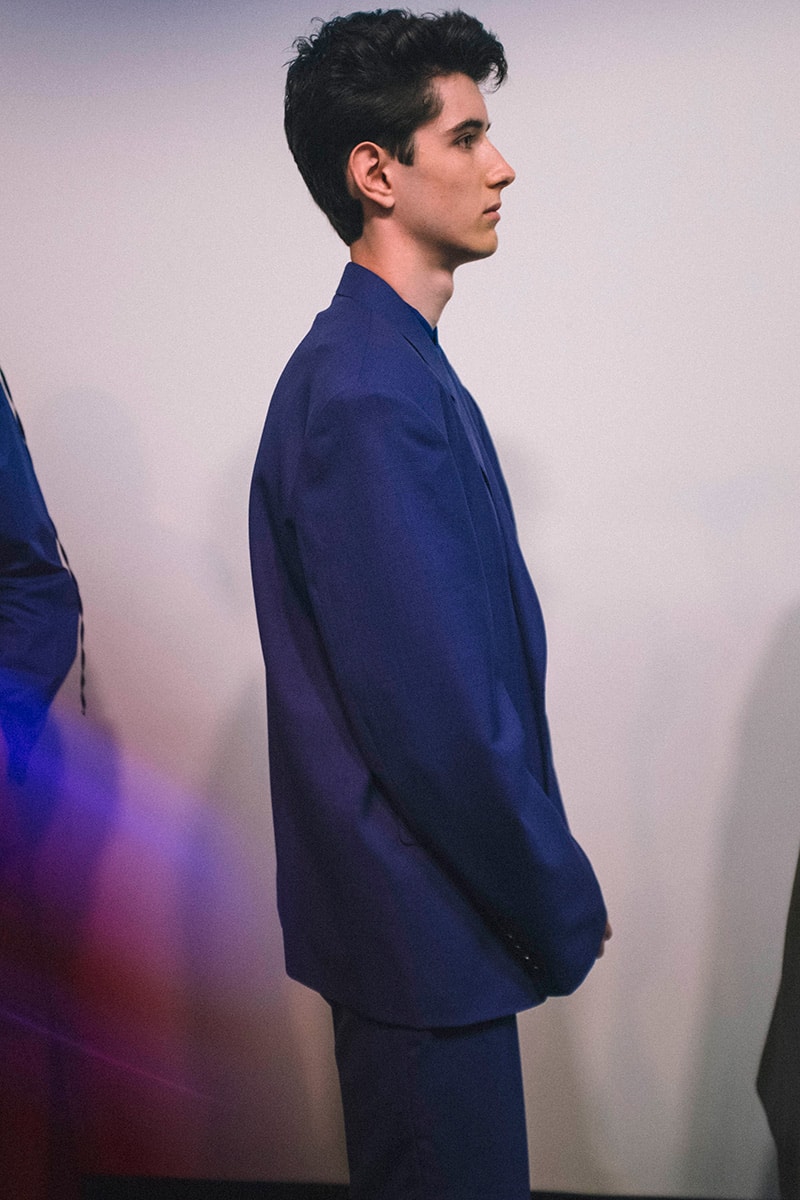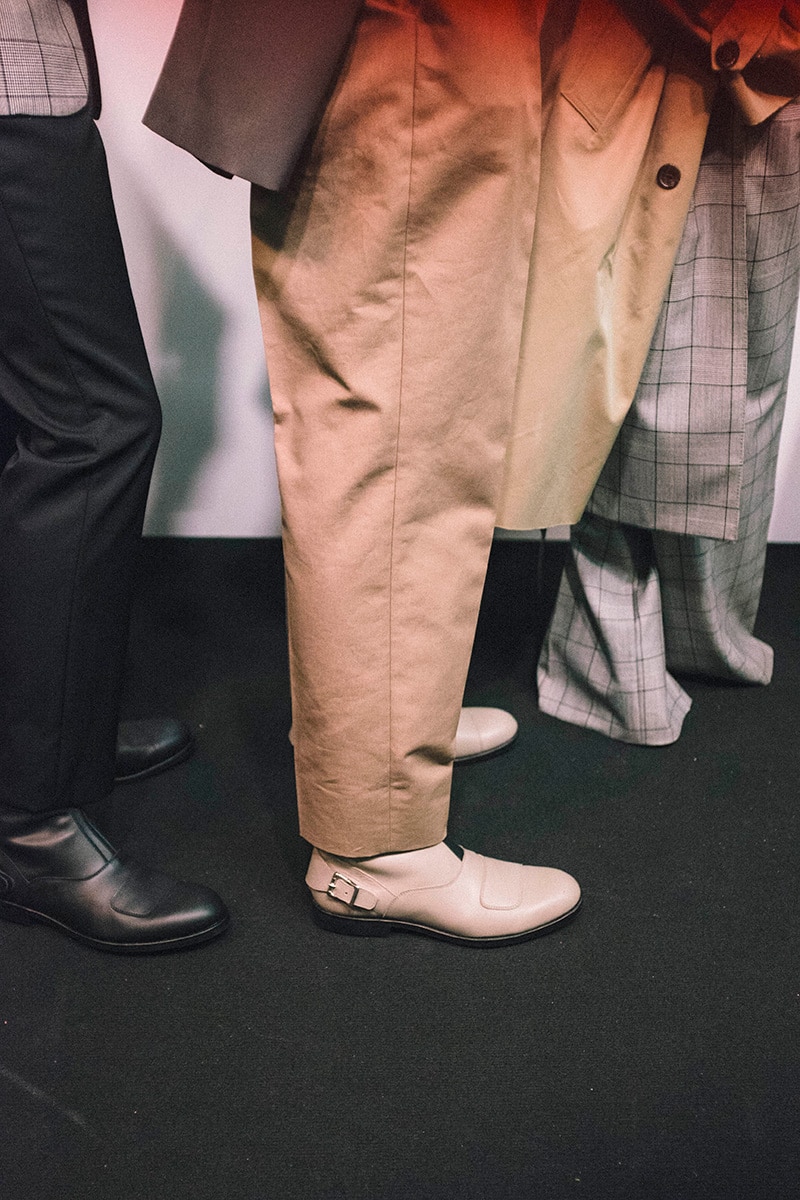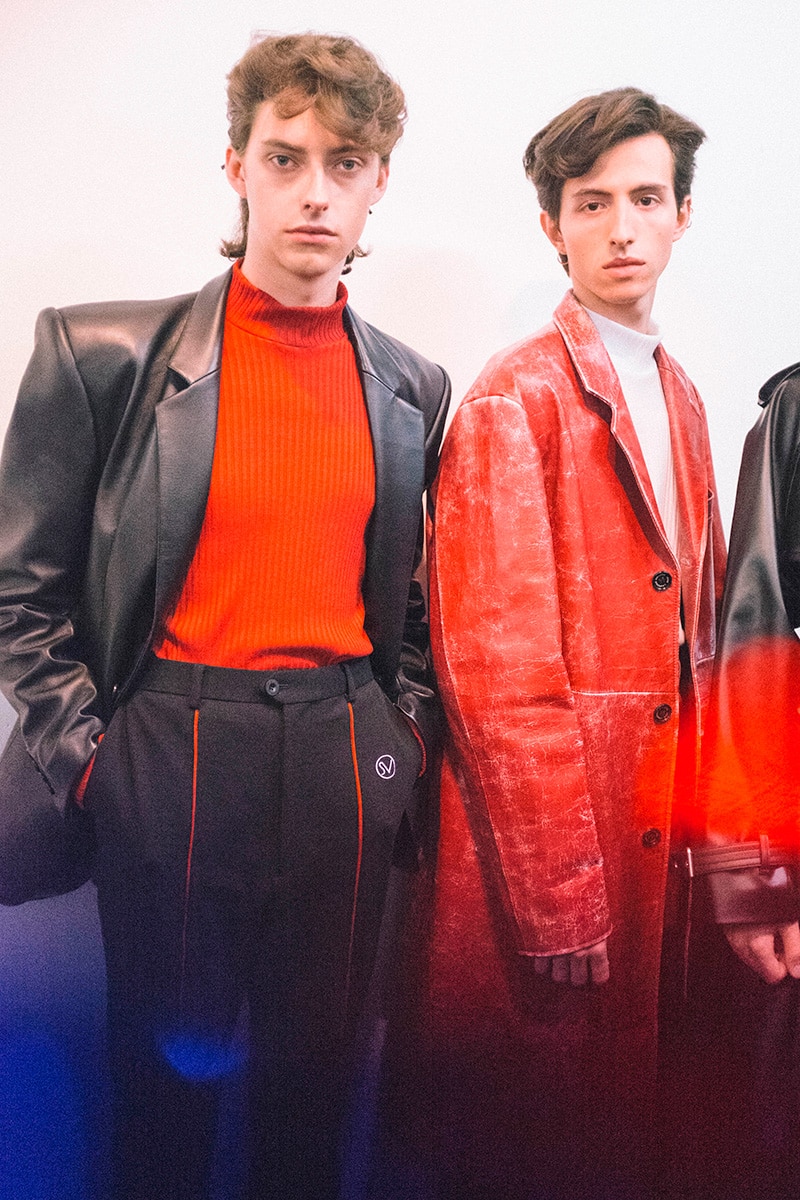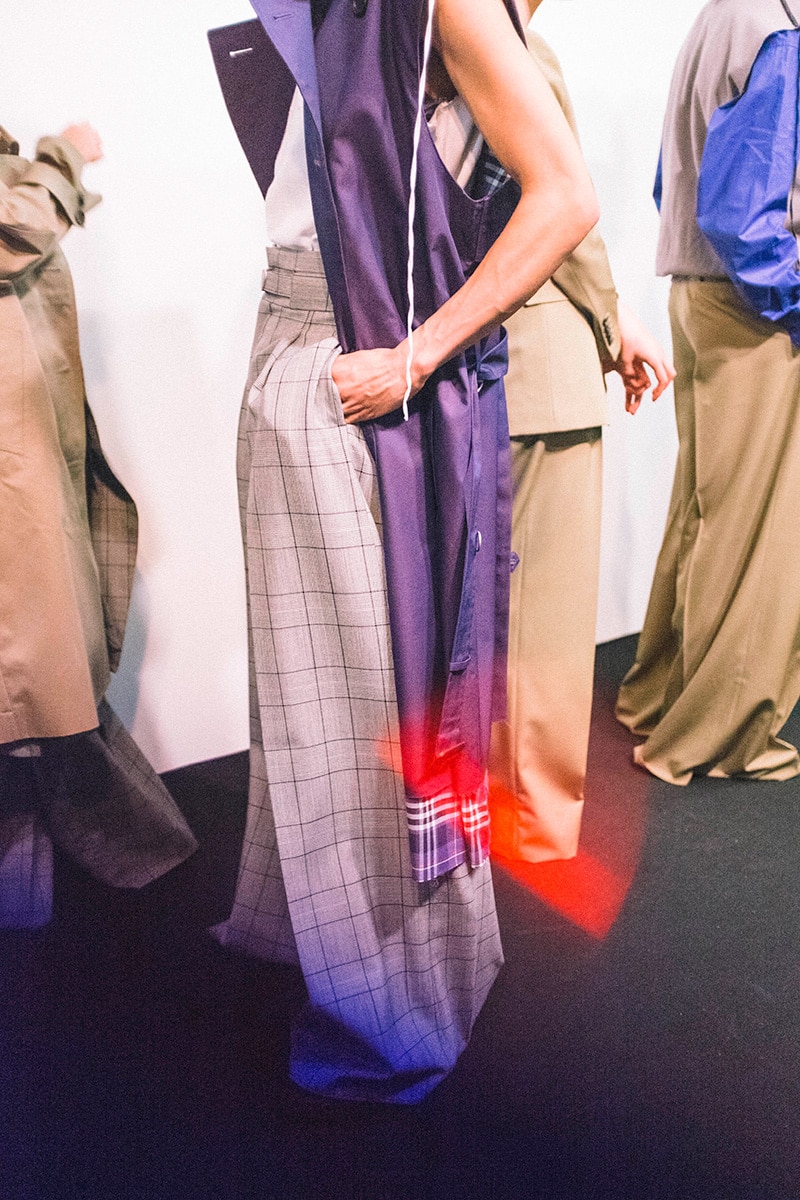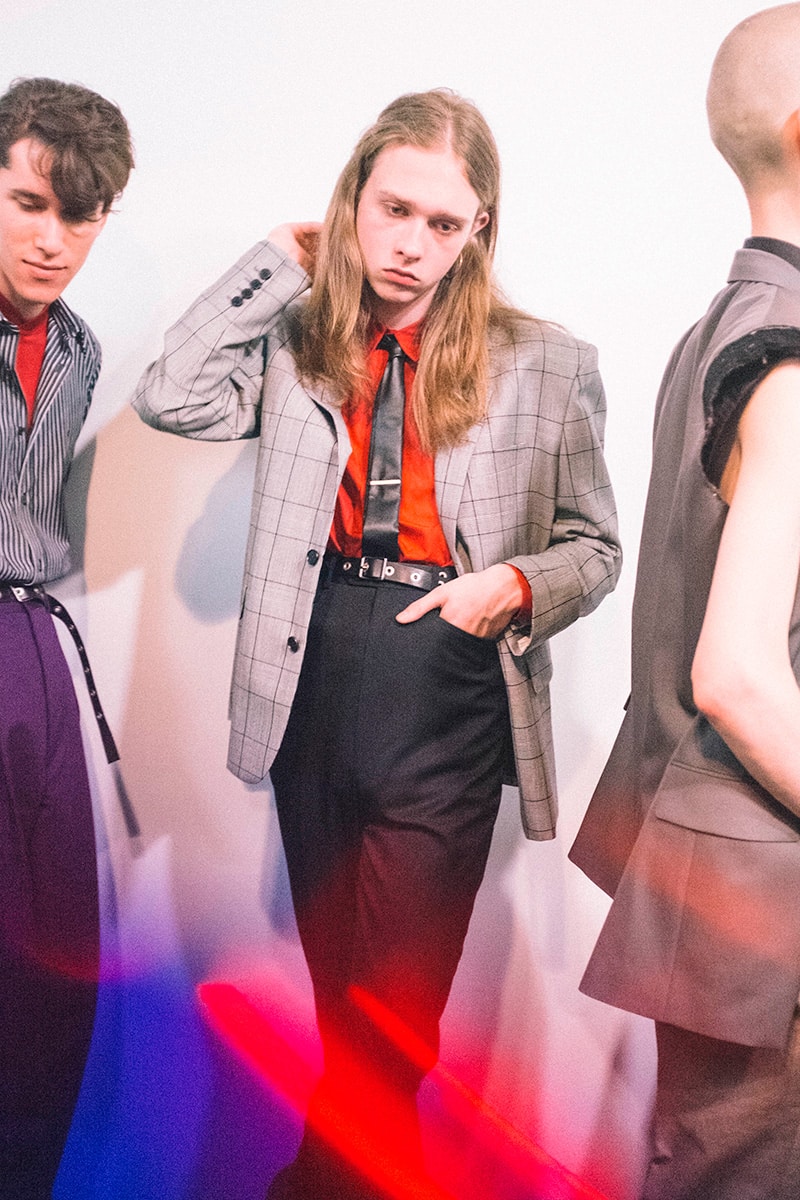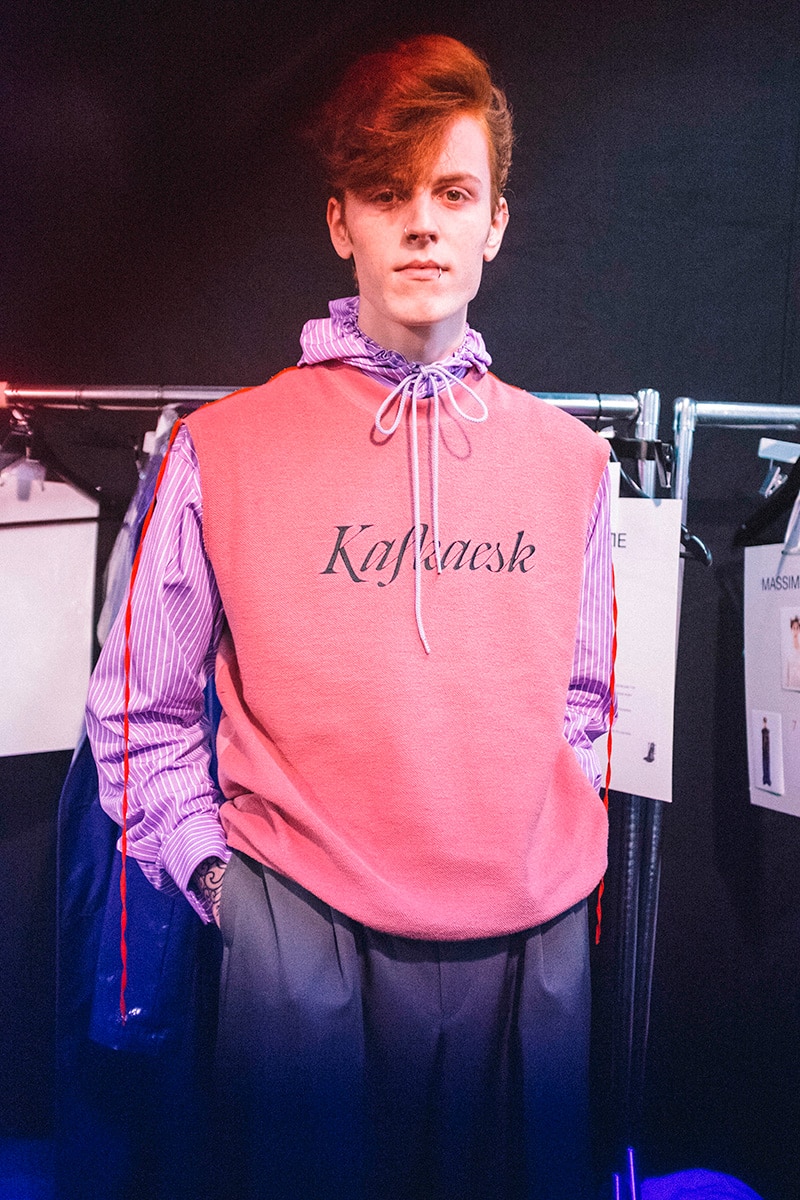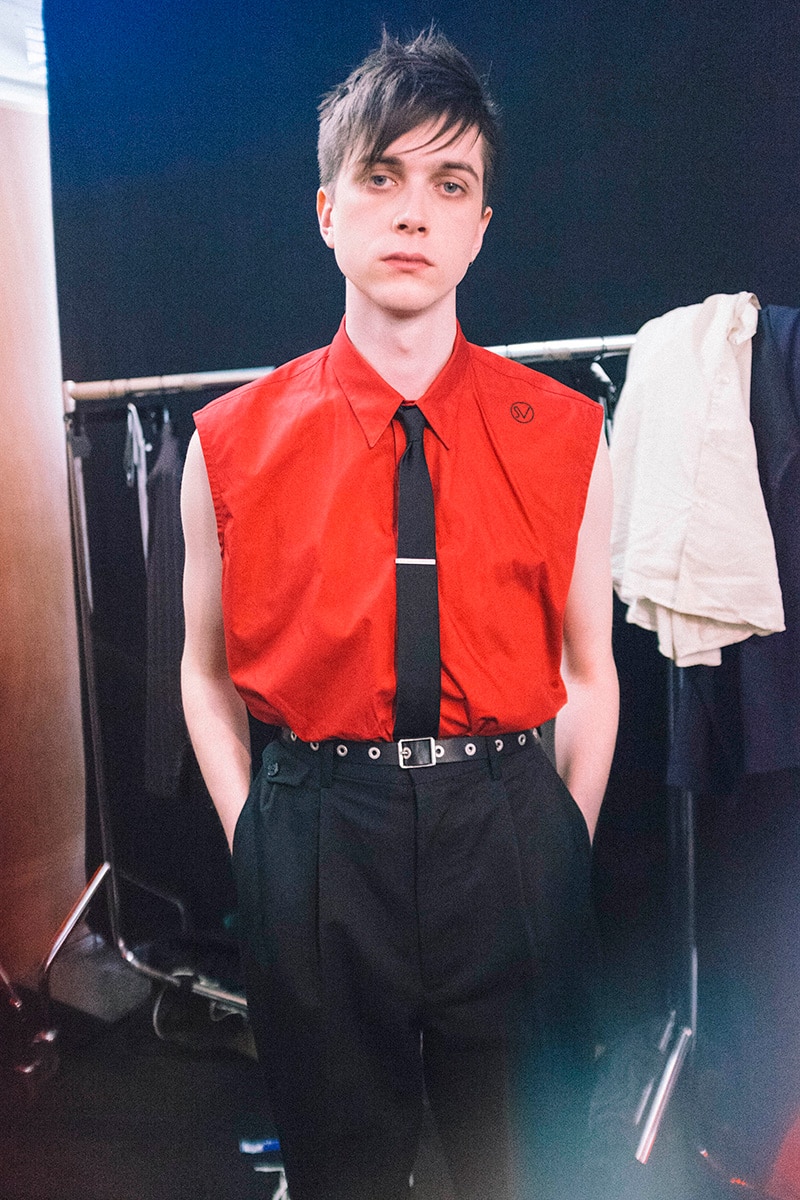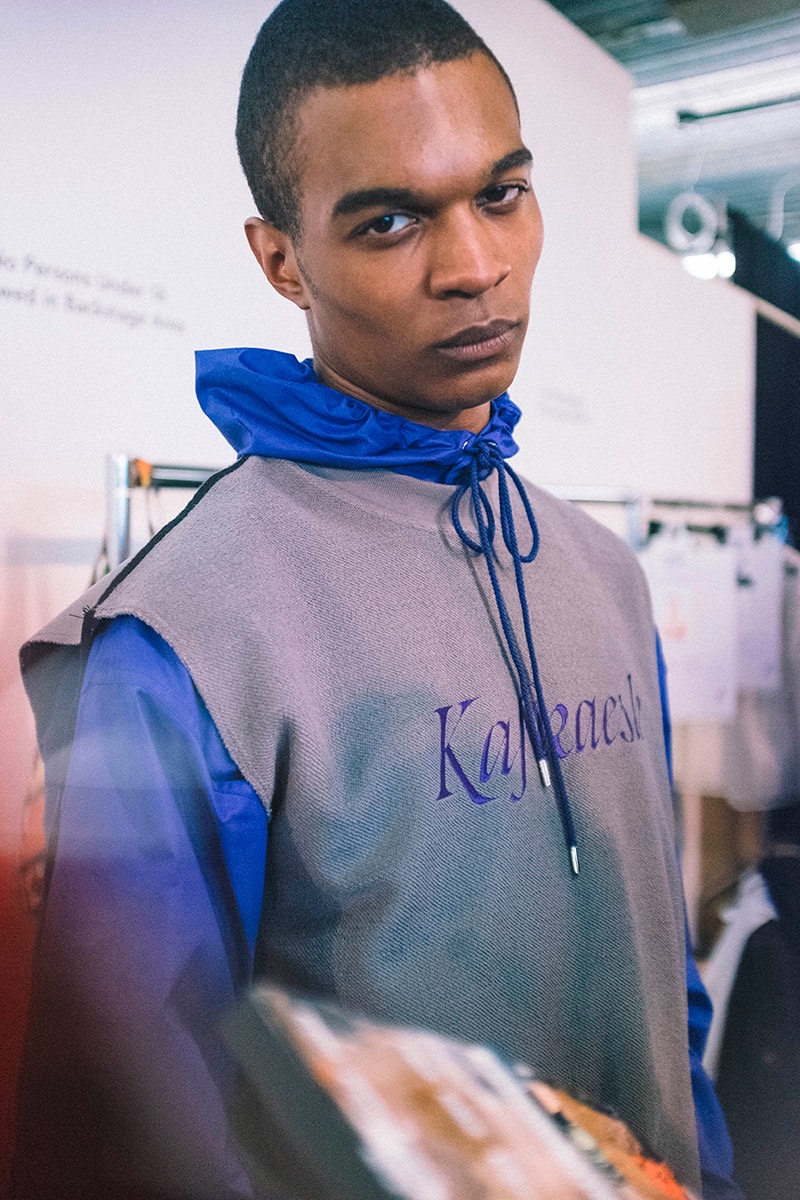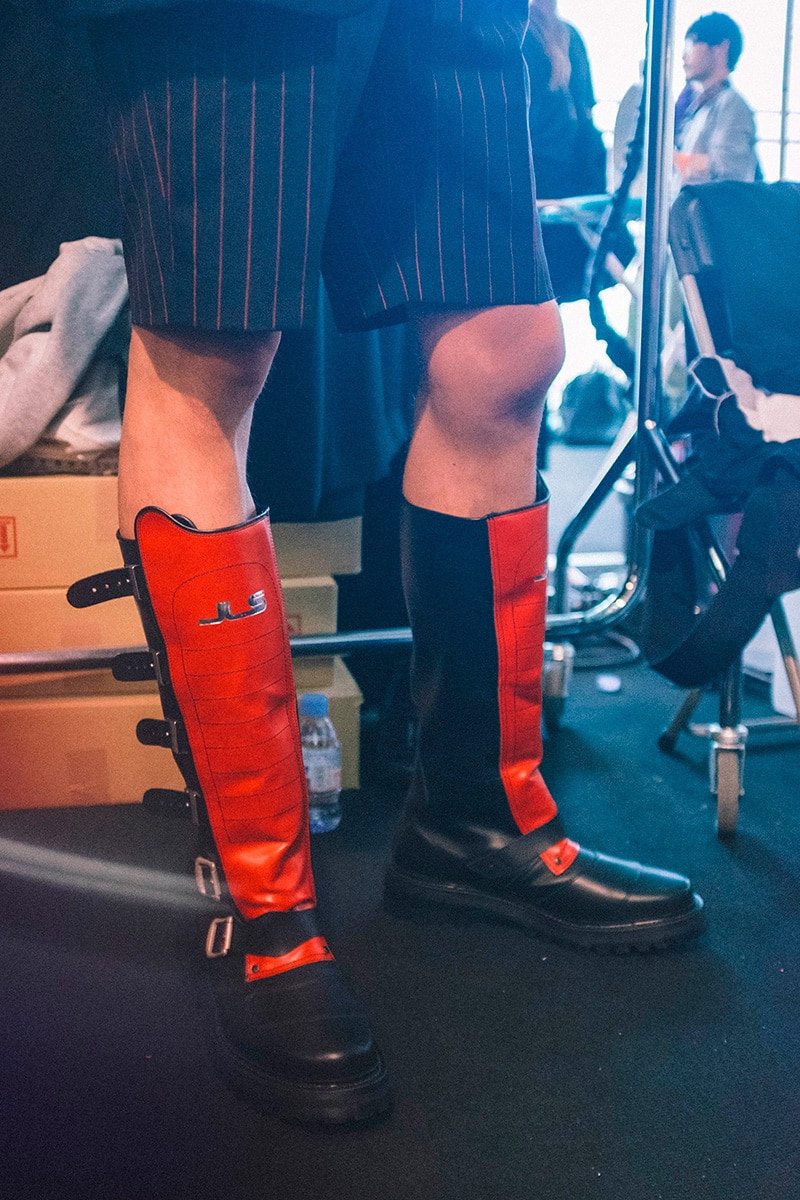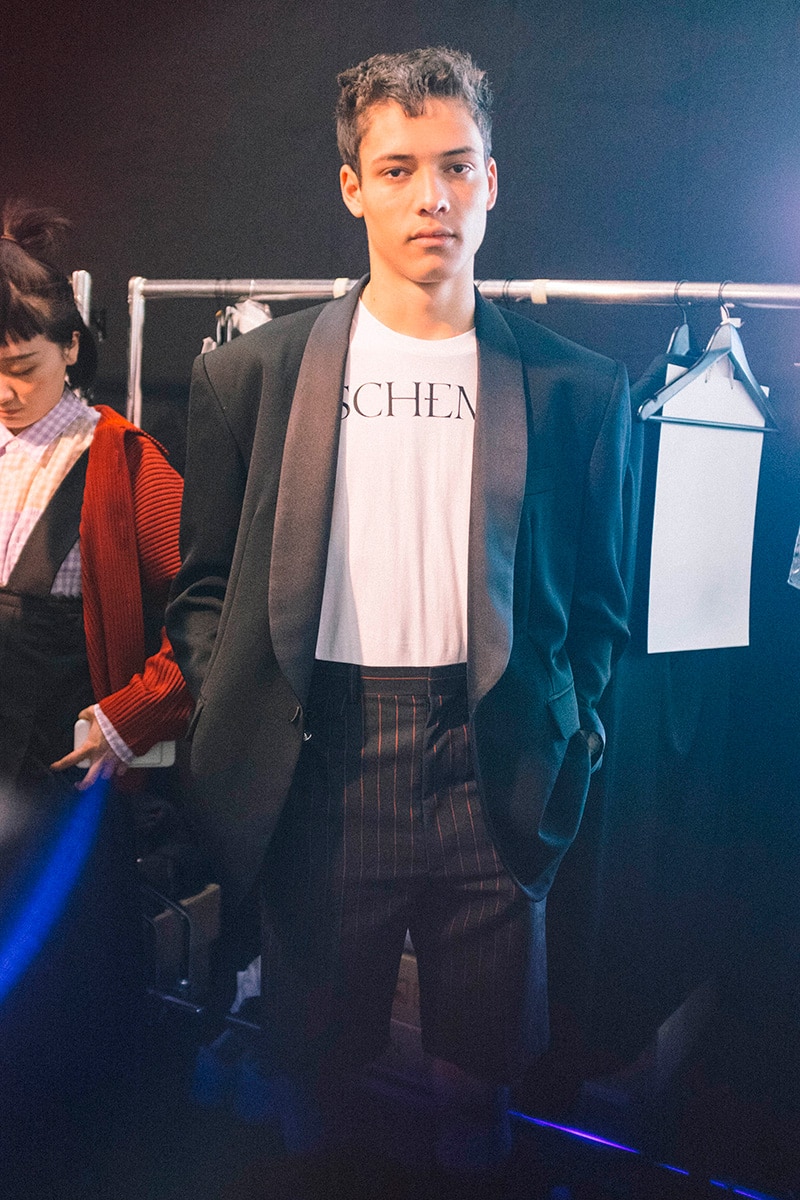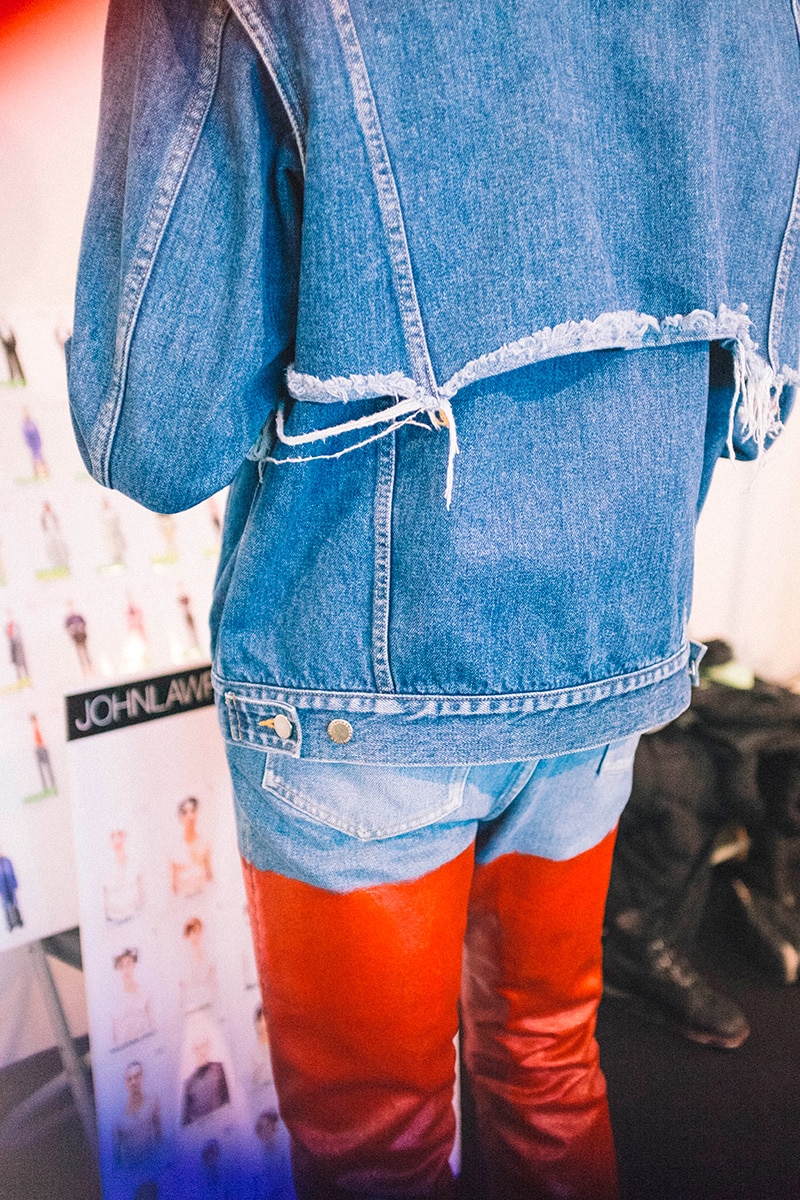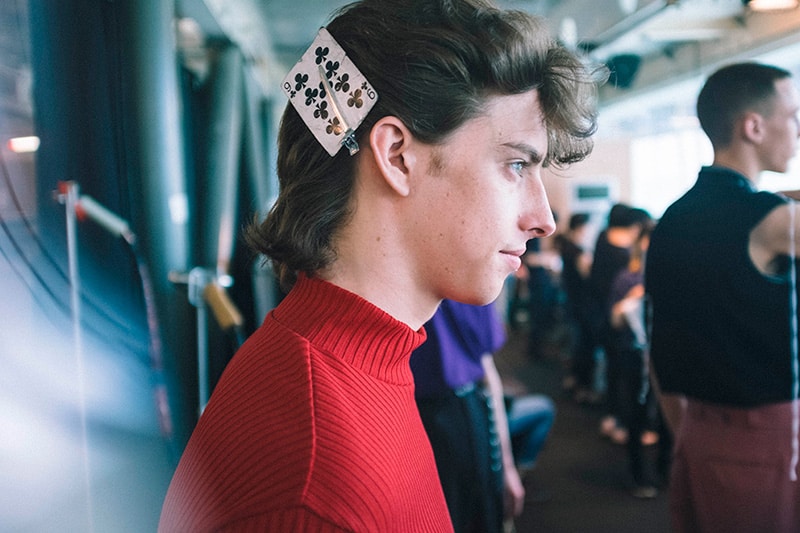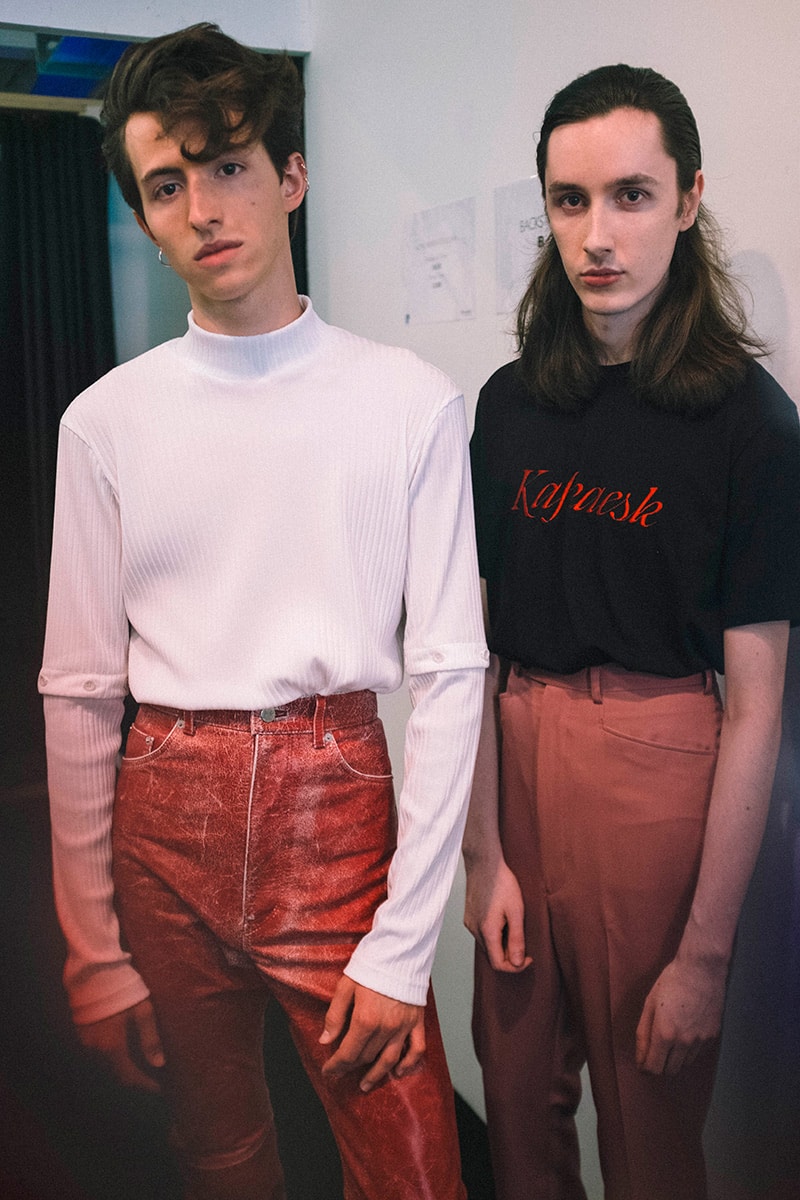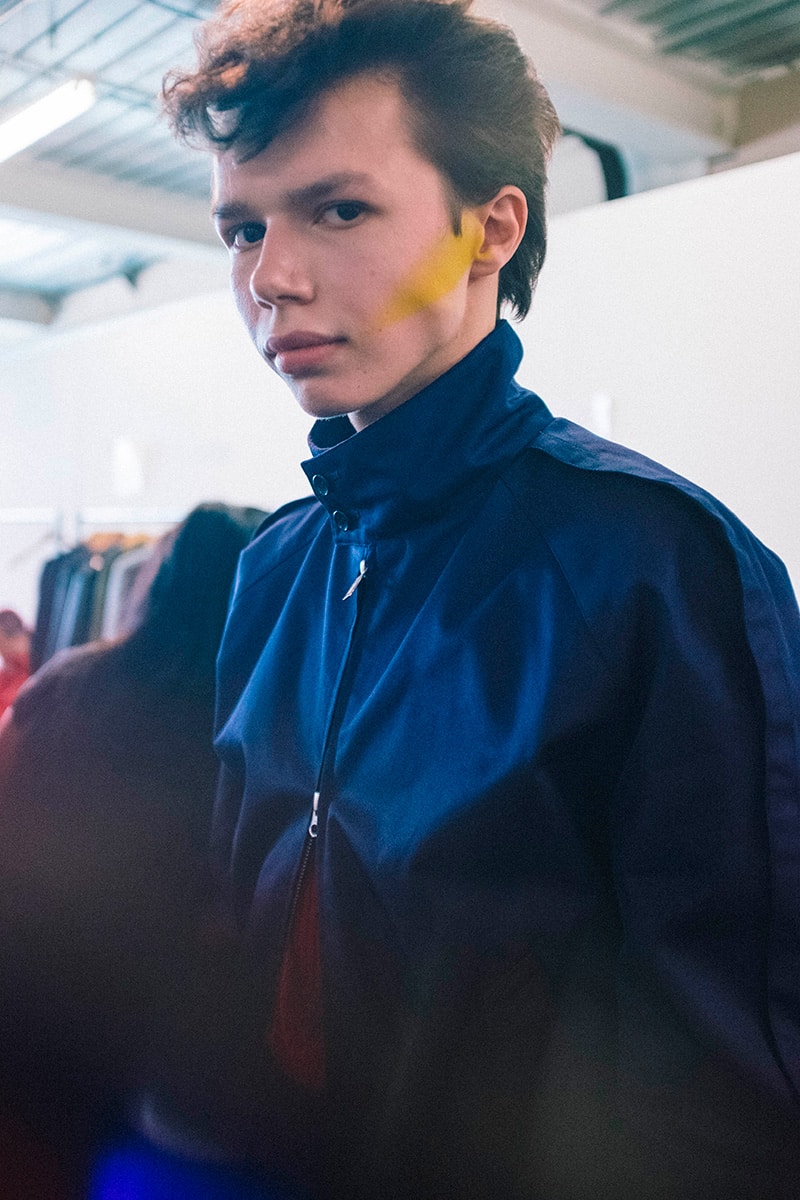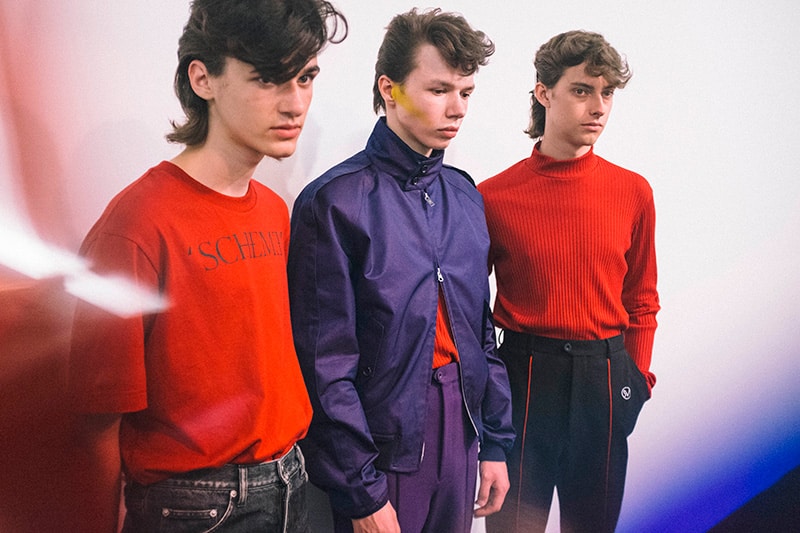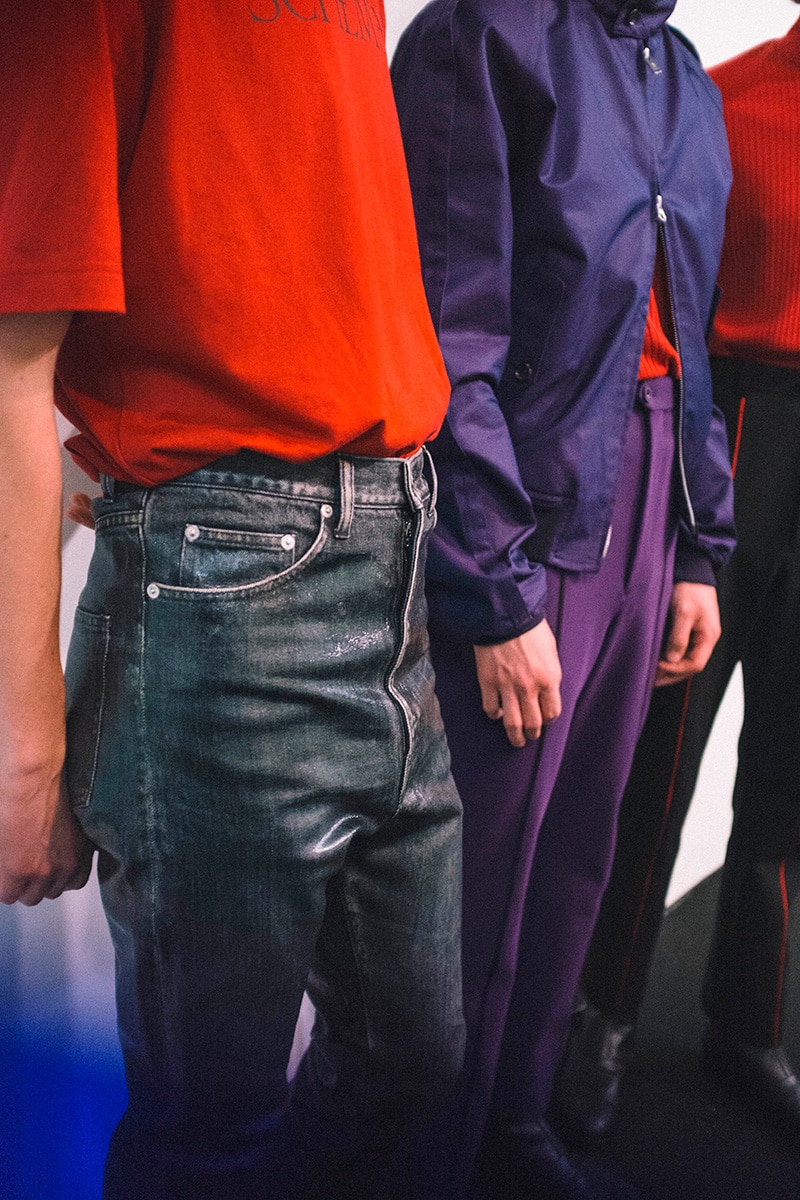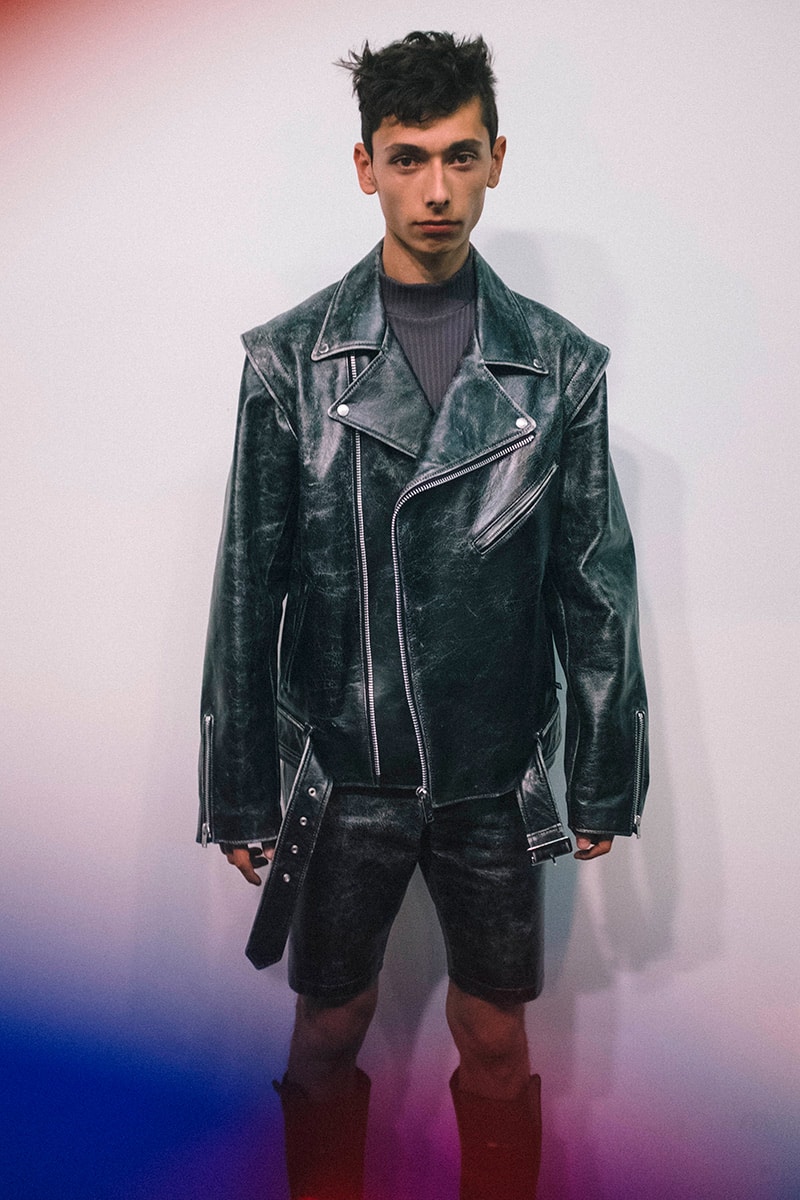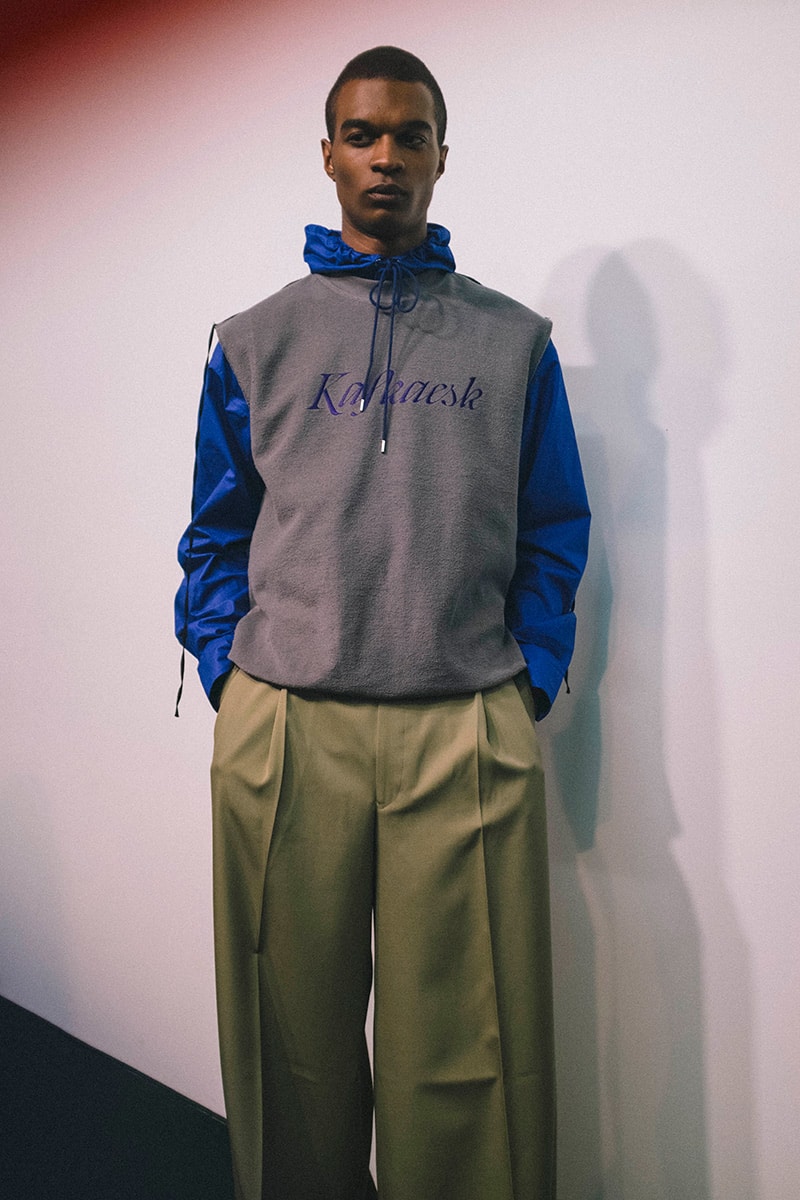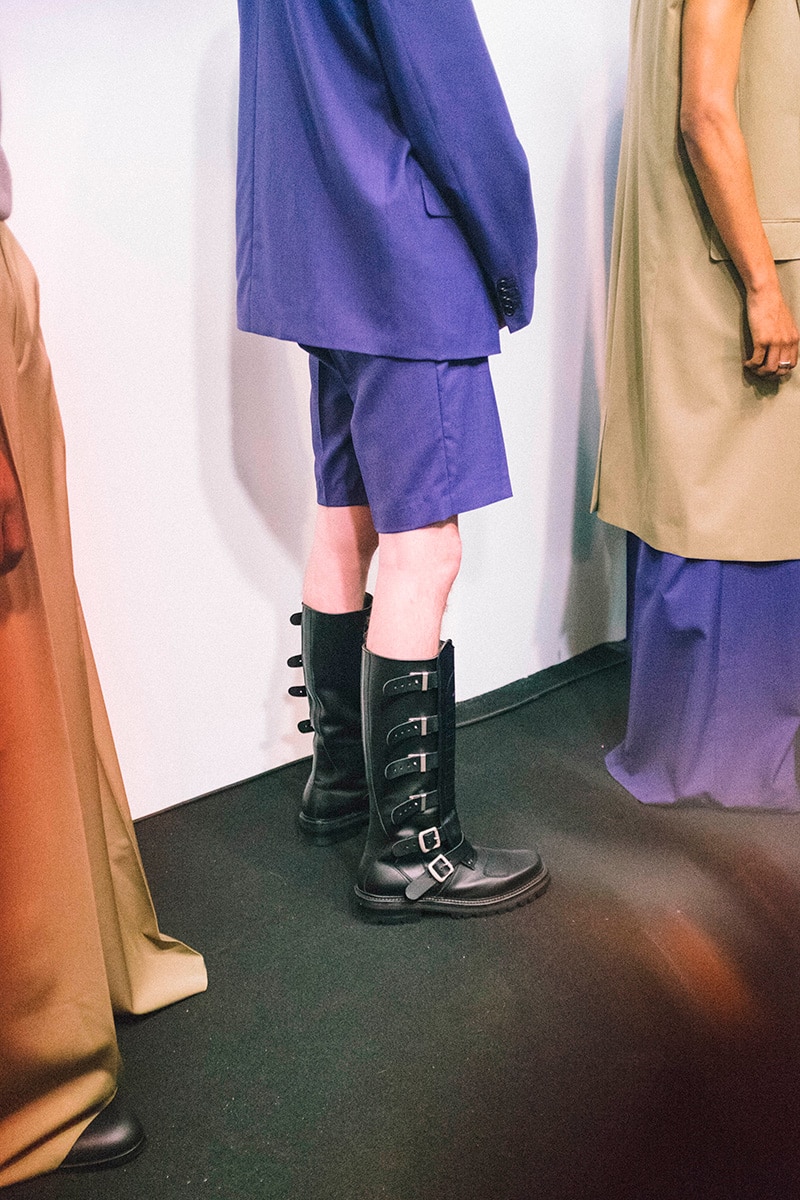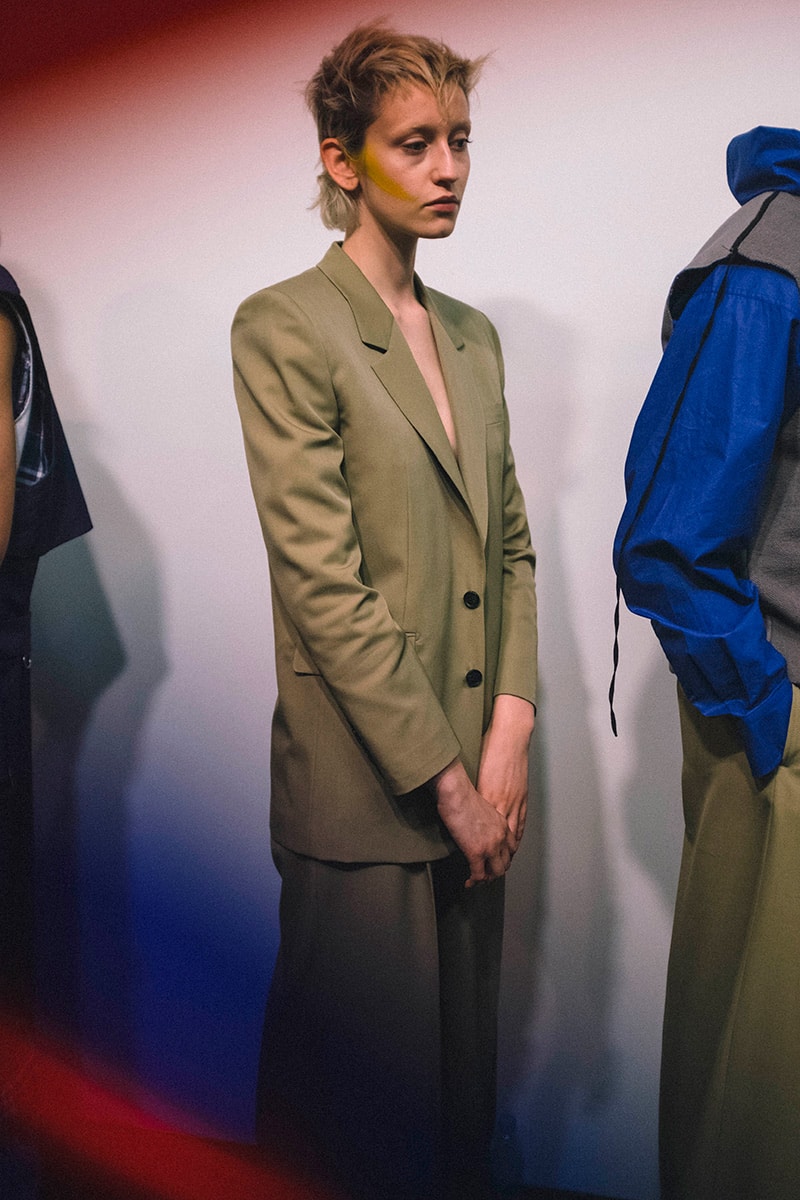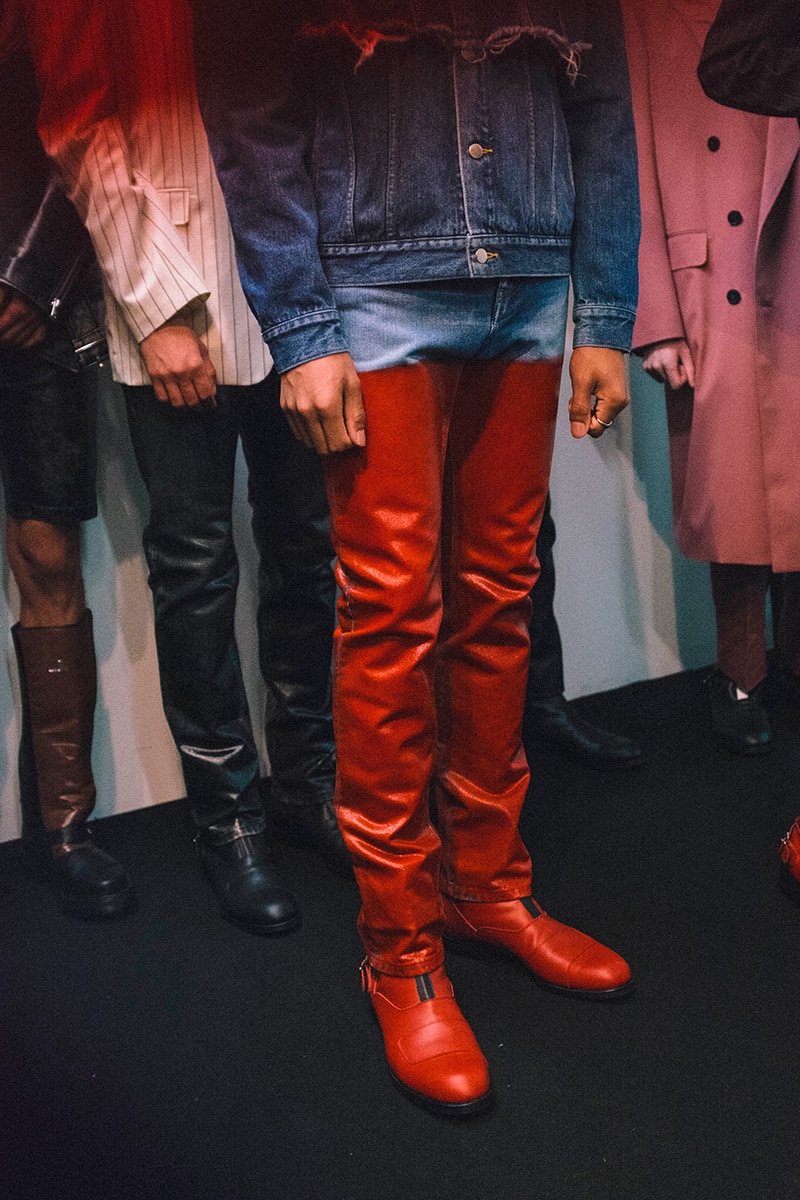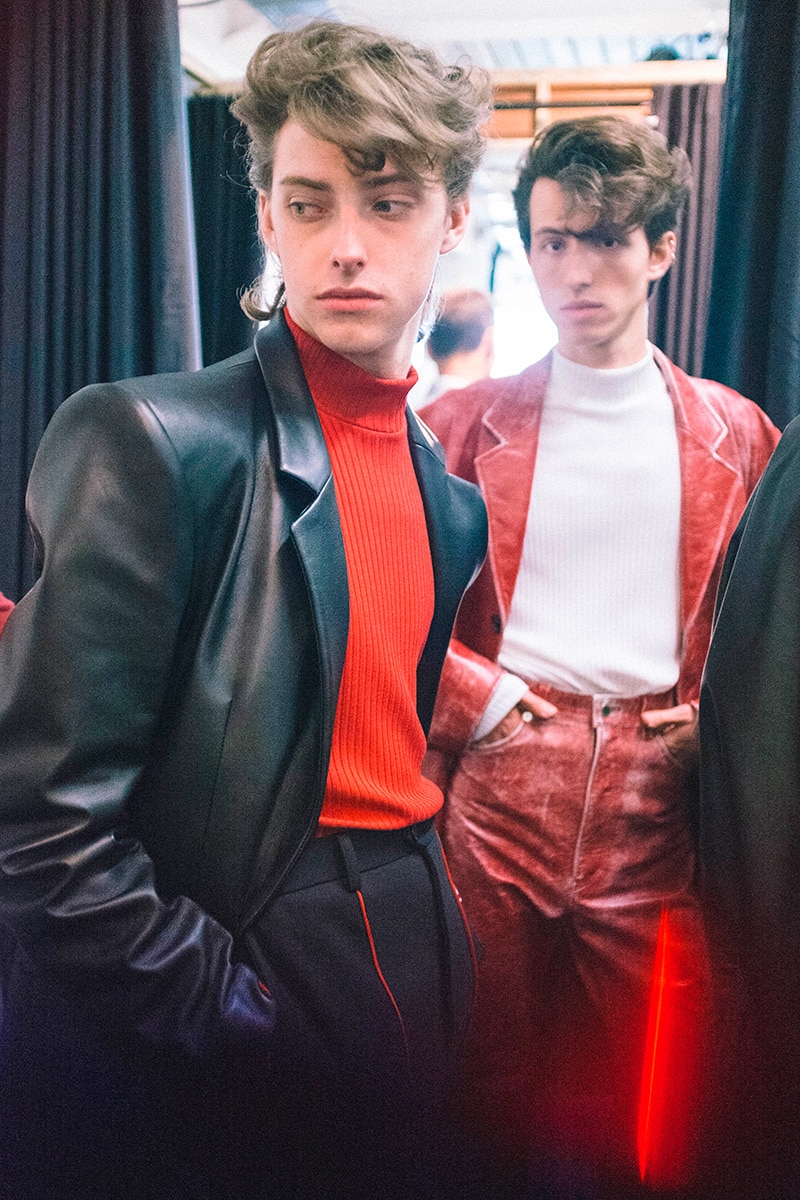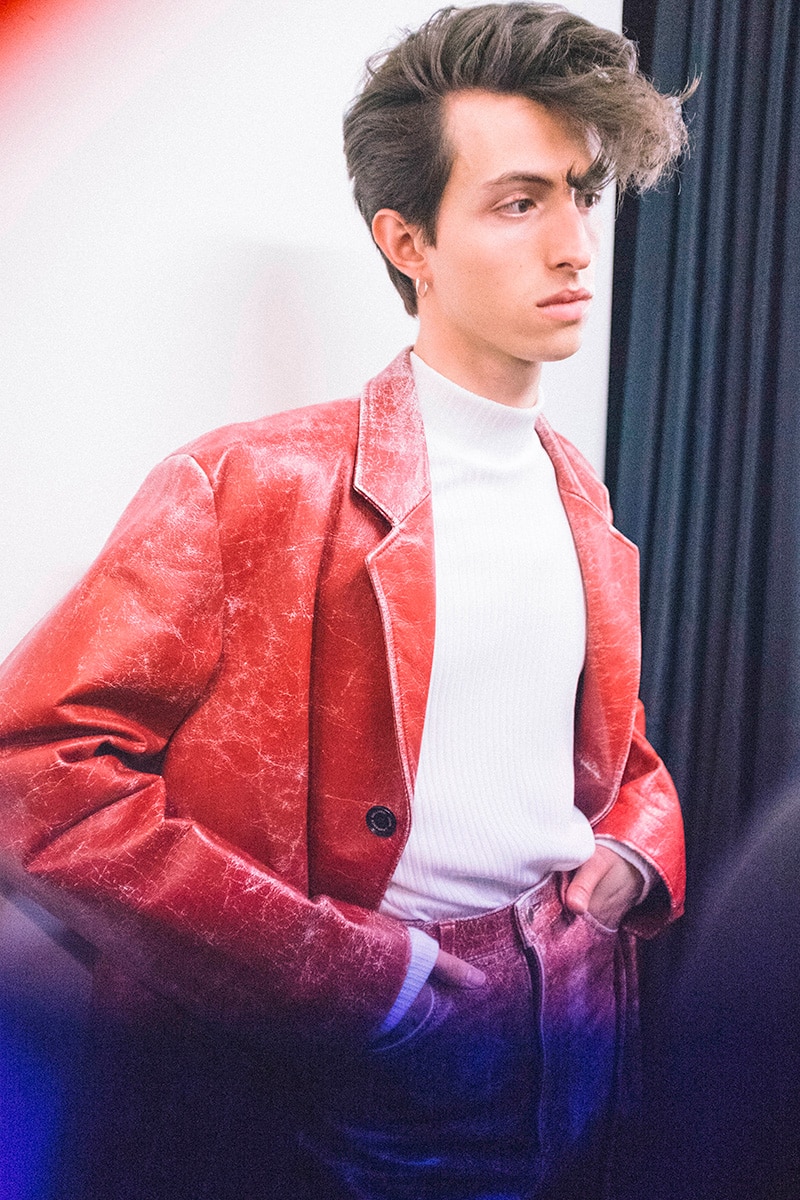 Take a look at John Lawrence Sullivan SS18 Backstage photographed by Antonio Eugenio during London Fashion Week Men's, in exclusive for Fucking Young!
John Lawrence Sullivan's SS18 LFWM showcase takes us back to a time of new wave raving and Bowie-Esque facial contouring. Sharp, colourful shadows provide a feel of playfulness against the revamped 80s power suits that opened the show.
With several nods to 80s punk subculture through the use of a red and black colour palette and frayed sleeveless denim, John Lawrence Sullivan plays up proportion and perspective – layered denim and red painted jeans give the illusion of insanely long legs and a perfectly broad shoulder; a staple silhouette of the decade.
Clever styling with a reverse fabrication approach; hoodies made of shirting fabric gather underneath slogan sweater vests. Purples, pinks and washed out reds add to the vintage zine feel of the collection along with the mullet combovers. The 80s inspiration is blindingly obvious and dabbles with the ideas of being vintage, but Sullivan's clever approach to balancing each outfit through fit brings a new twist. Instead of a traditional peg leg to match the wide shouldered suits, a wide leg trouser takes its place. A play with proportion within the bottom half of the outfits keeps the aesthetic contemporary throughout.
Leather is the focal for this collection, with the red distressed co-ord a personal favourite of ours. The smooth, rubbery texture of the black leather is also a stand out piece.
The raw punk feel quietly trickles into construction and finishing, sleeves have literally been ripped off to expose a frayed seam and naked shoulder pad.
John Lawrence Sullivan's latest vision for menswear feels retrospectively smooth, a new wave awaits for summer 2018.