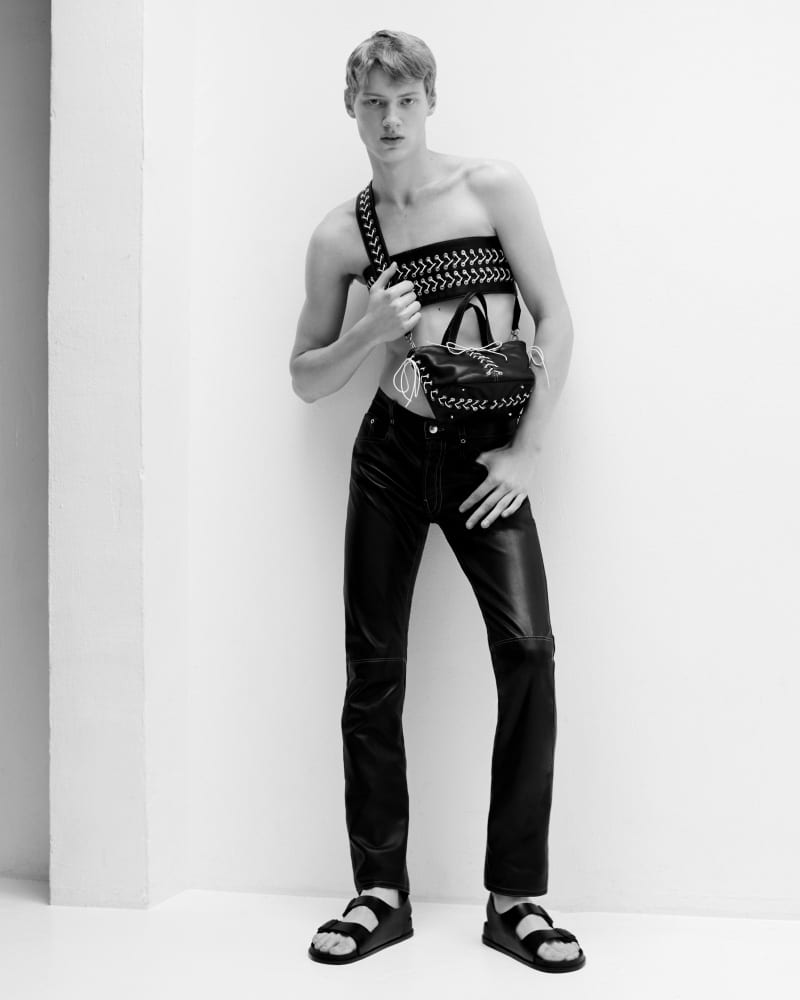 This season more than ever Ludovic de Saint Sernin took inspiration from within his own community to create a collection as an homage to the people that inspired him to do "E-Boy".
"This is a celebration of my community, a celebration of love, freedom and growth."
The collection aims to celebrate the online community that Ludovic built around his brand. It's a reflection on how boys and girls create their own online persona and aesthetic world, how they portray themselves, what they choose to share, and how they choose to share it.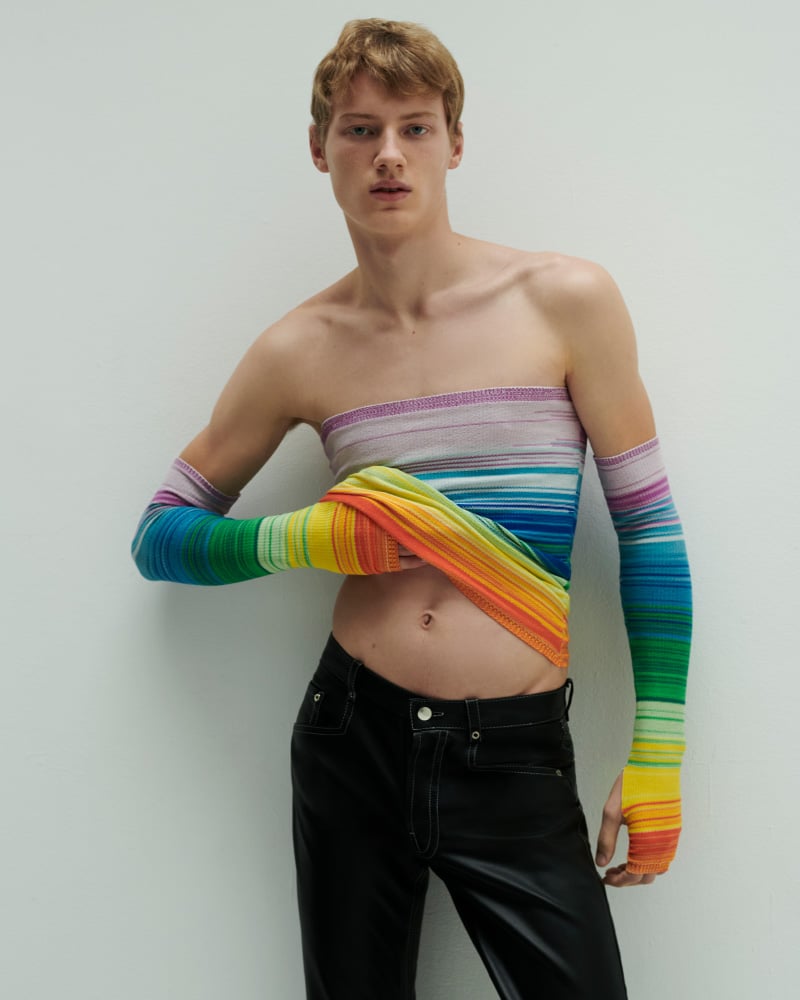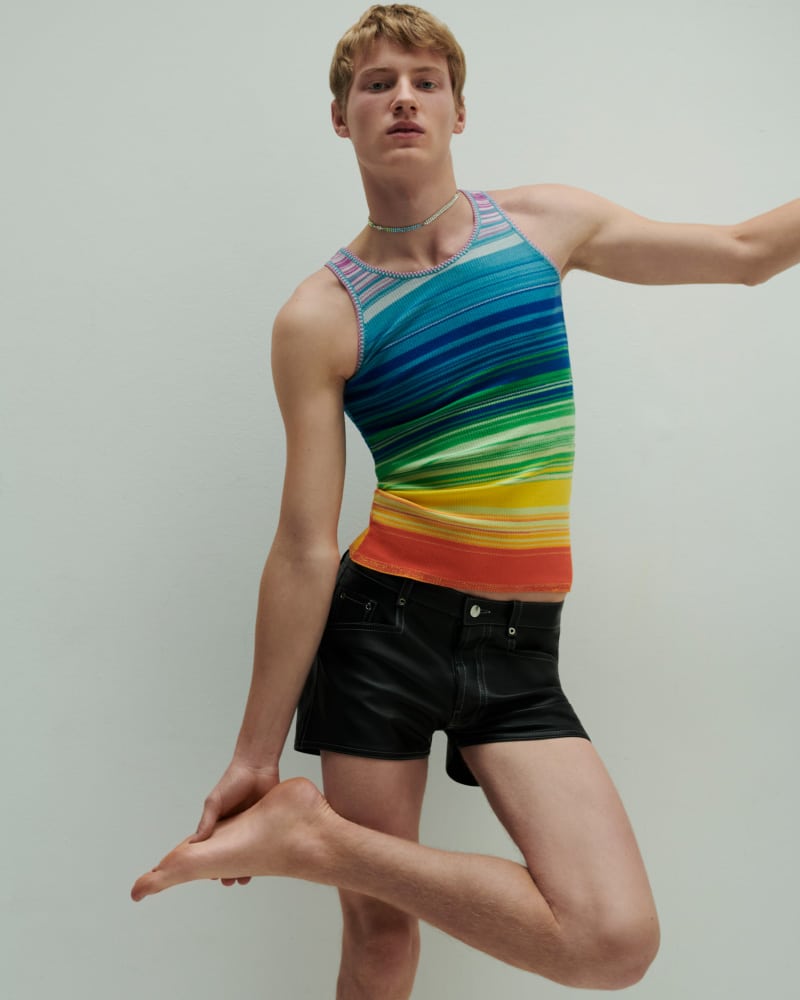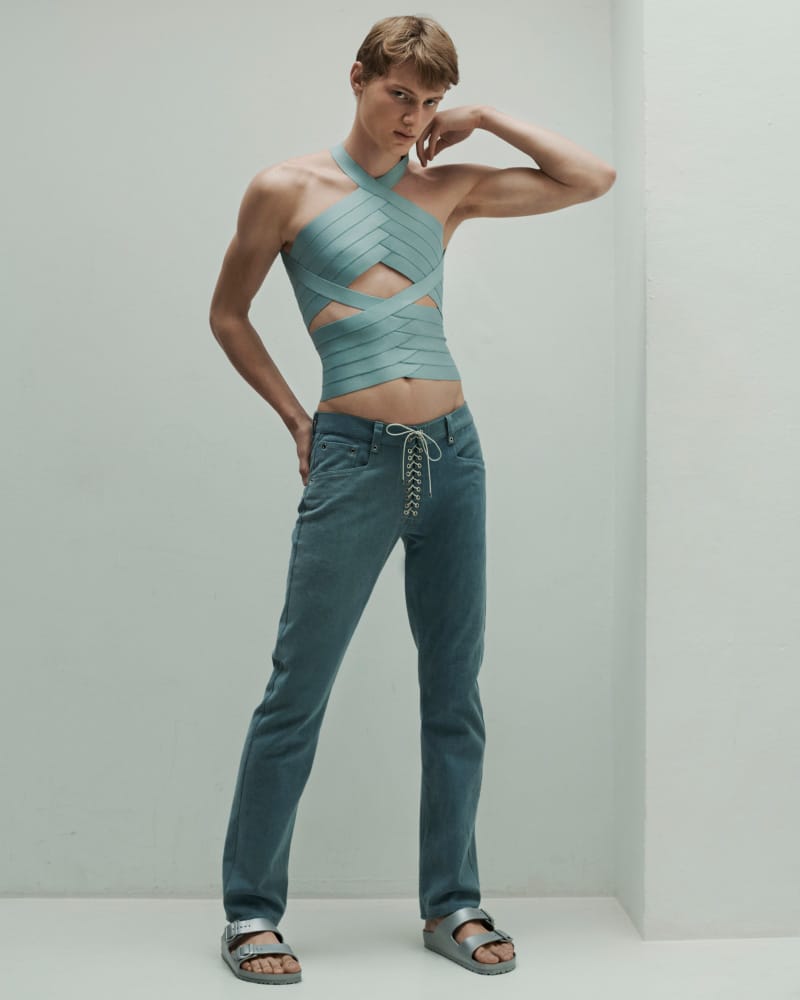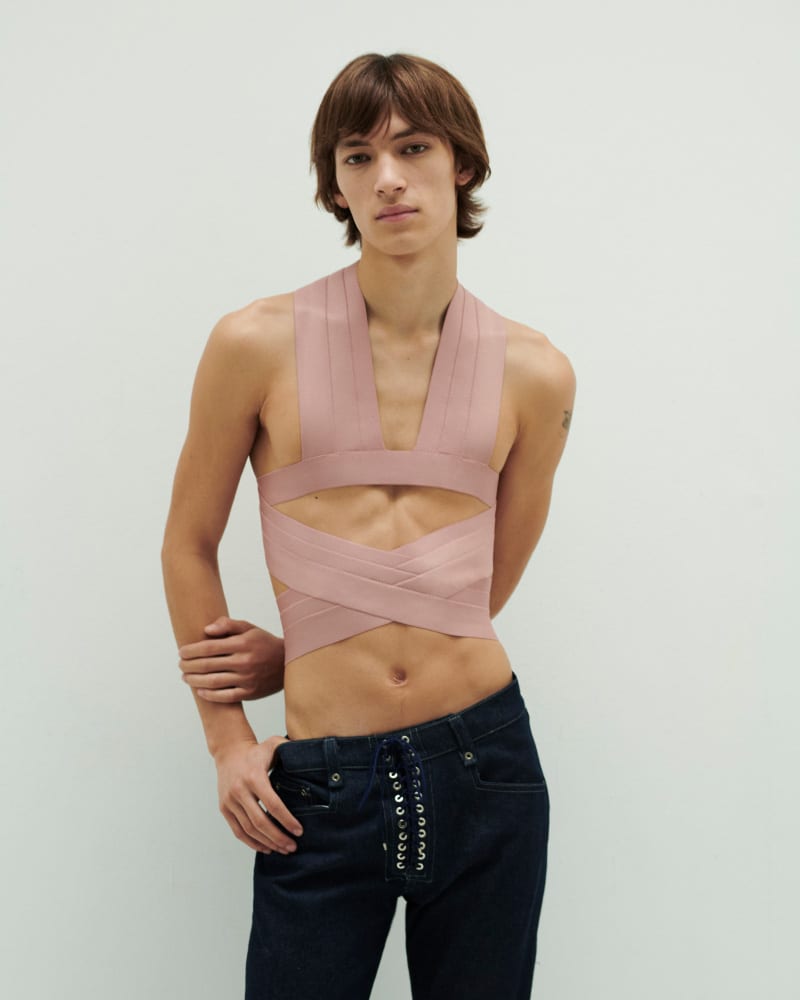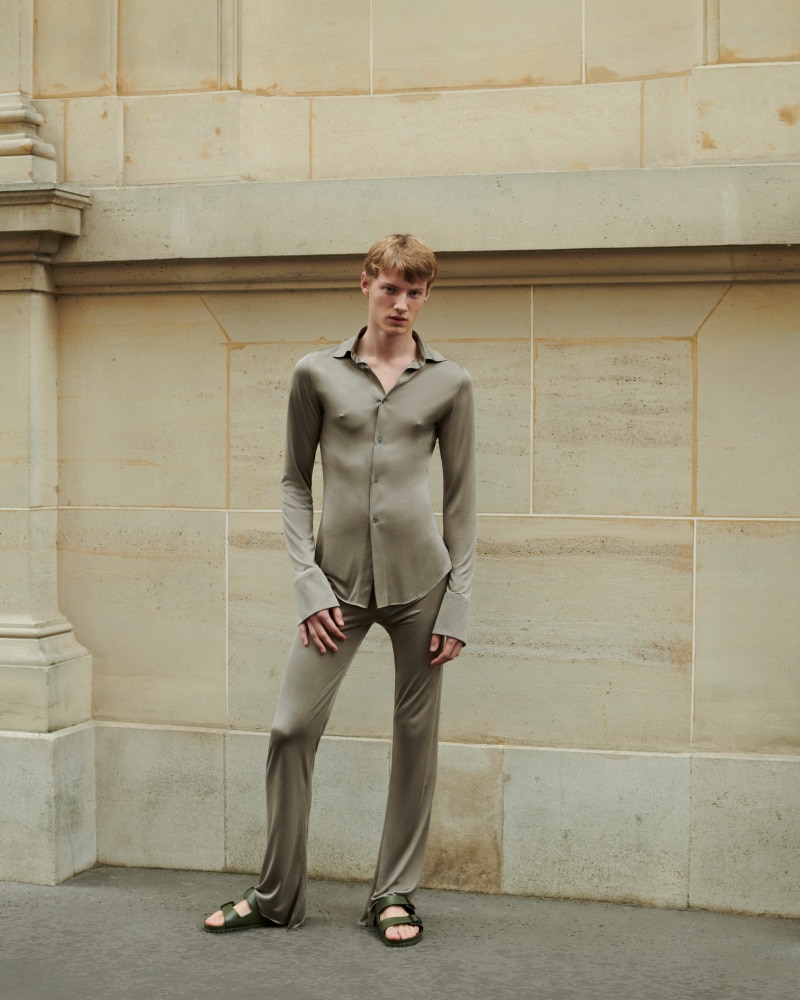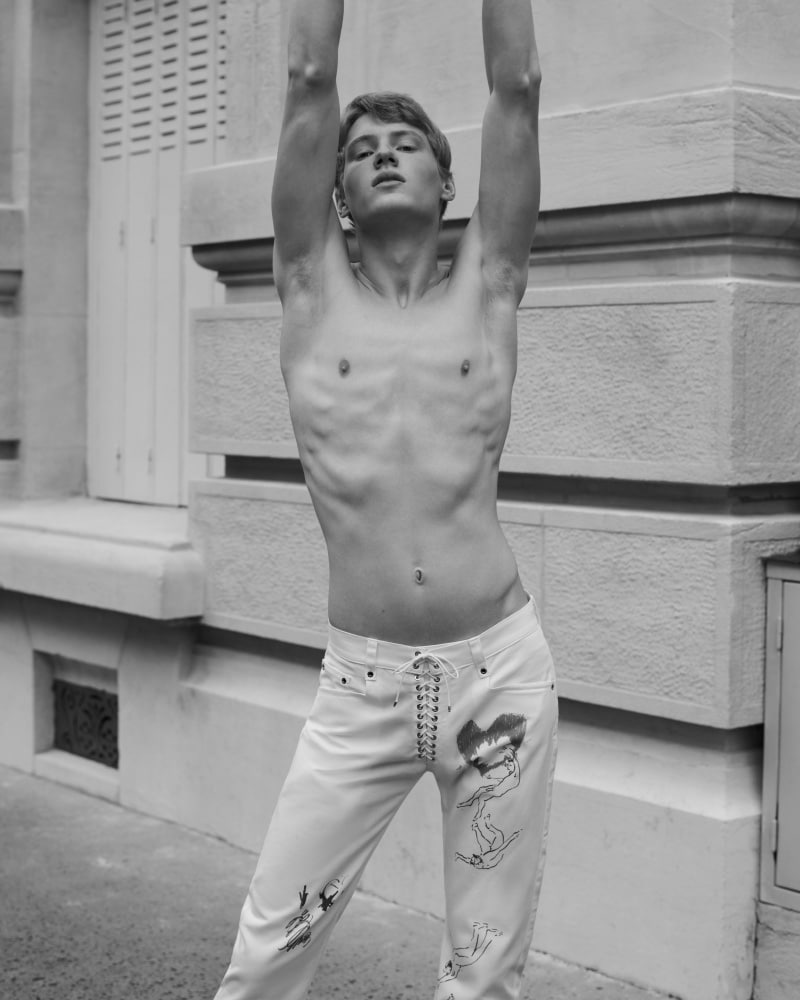 LdSS captured the essence of what defines the E-Boy vestiaire through an album of Instagram and TikTok screenshots to identify the codes he was drawn to in order to recreate the ultimate LdSS E-Boy look. In these images vintage stripes polos are cut into crops tops, vintage jeans are tied around the waist with a random shoe lace, rainbows are omnipresent, color, lots of color, sports references throughout.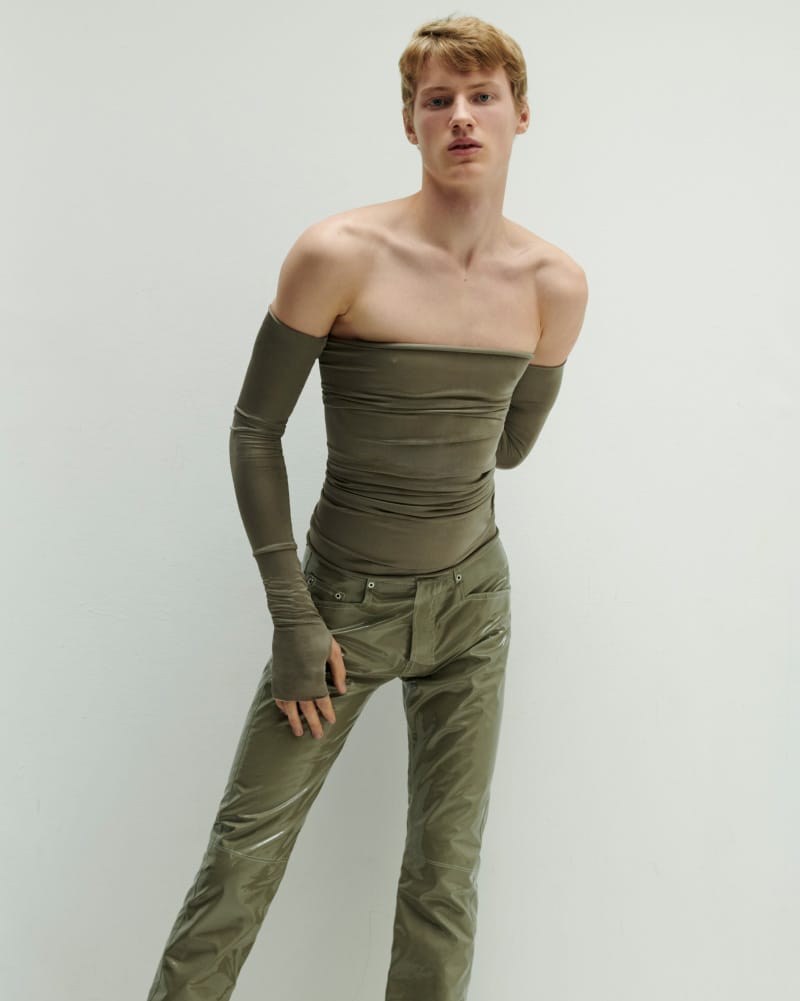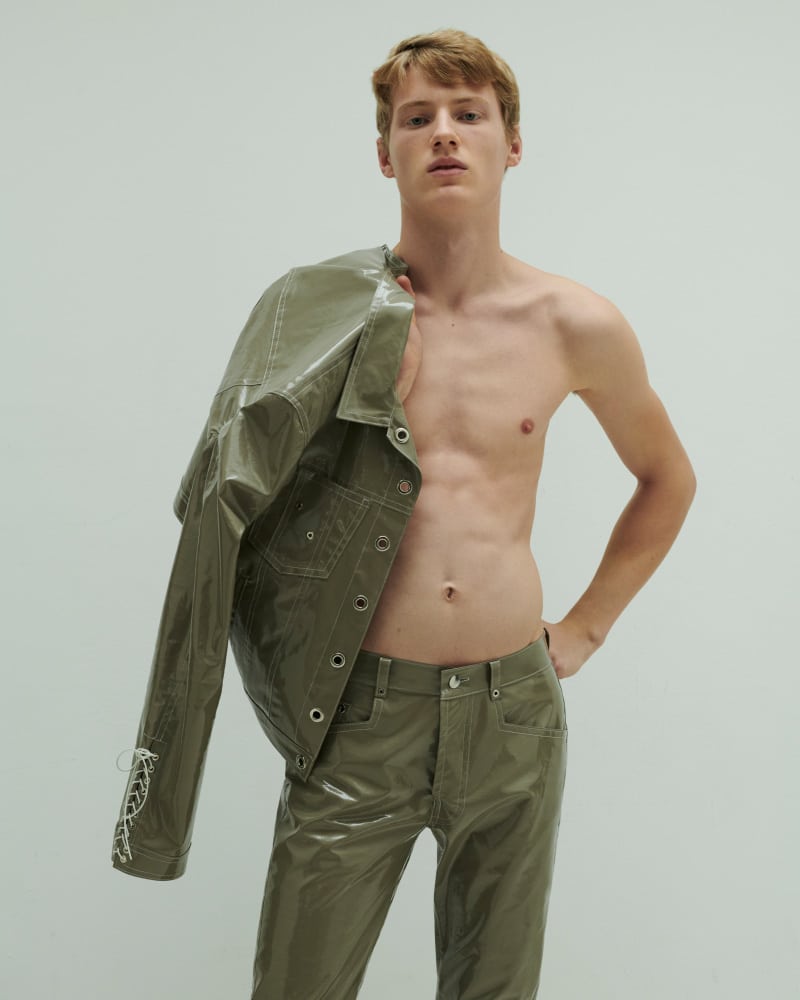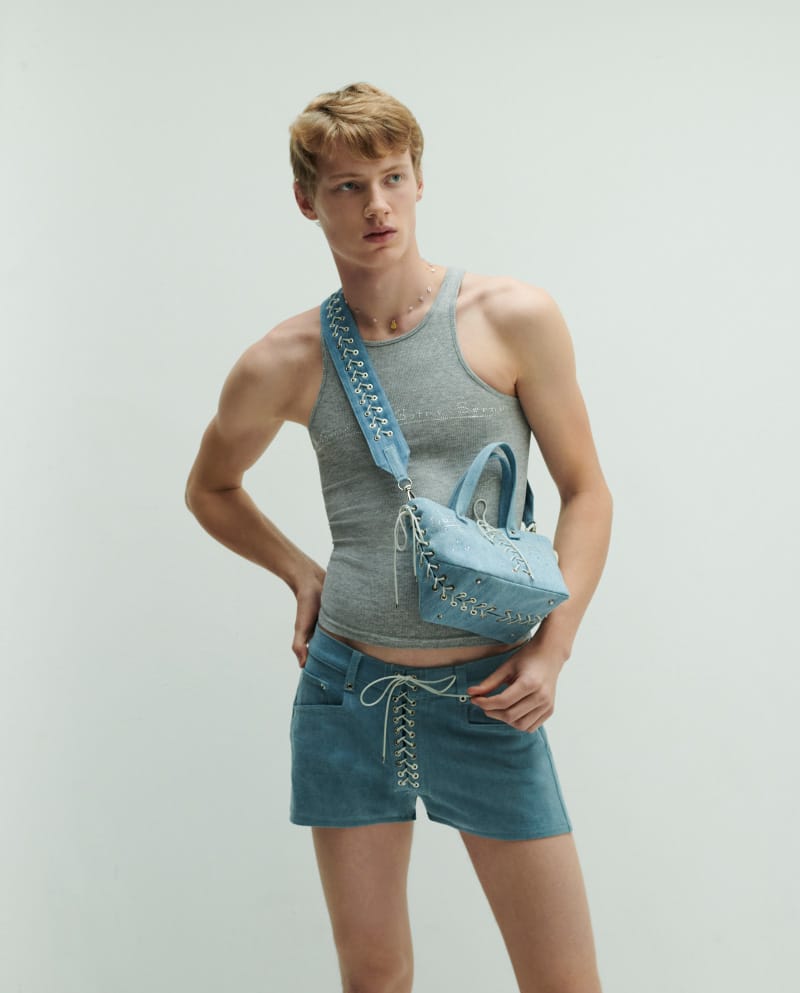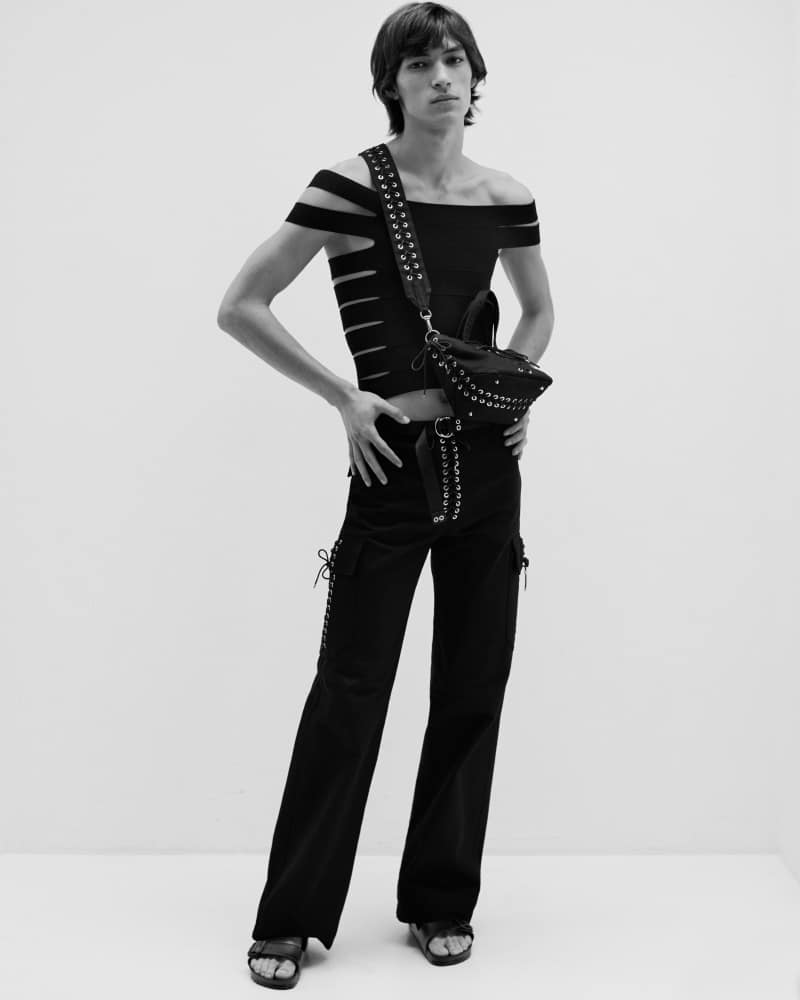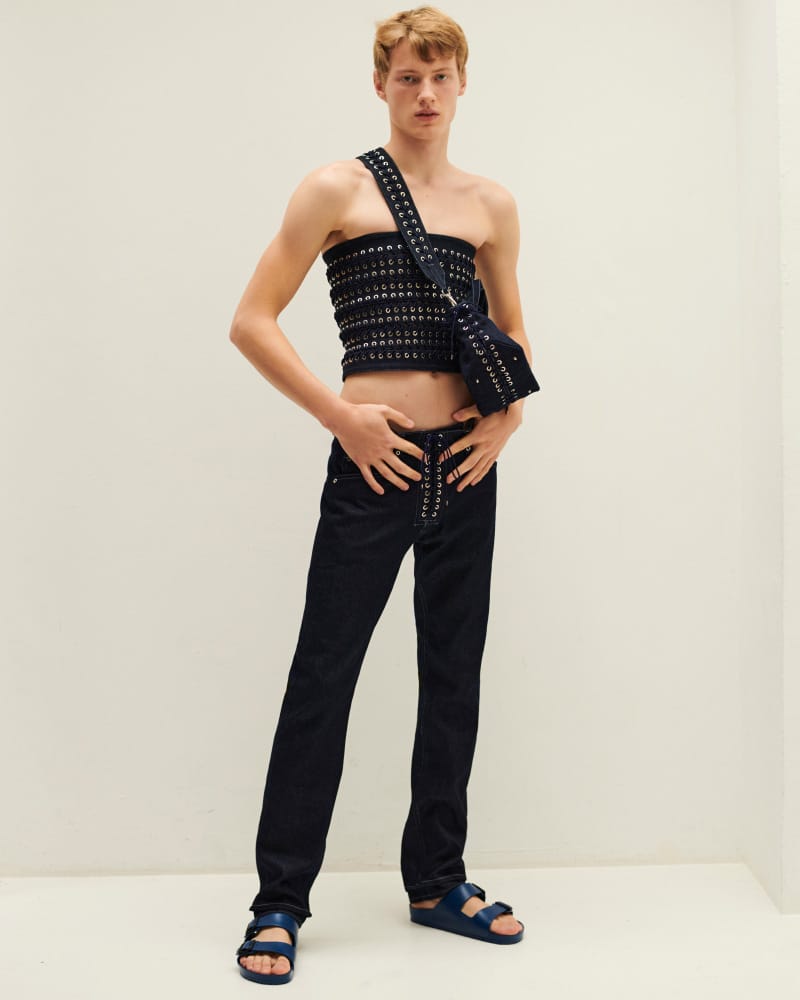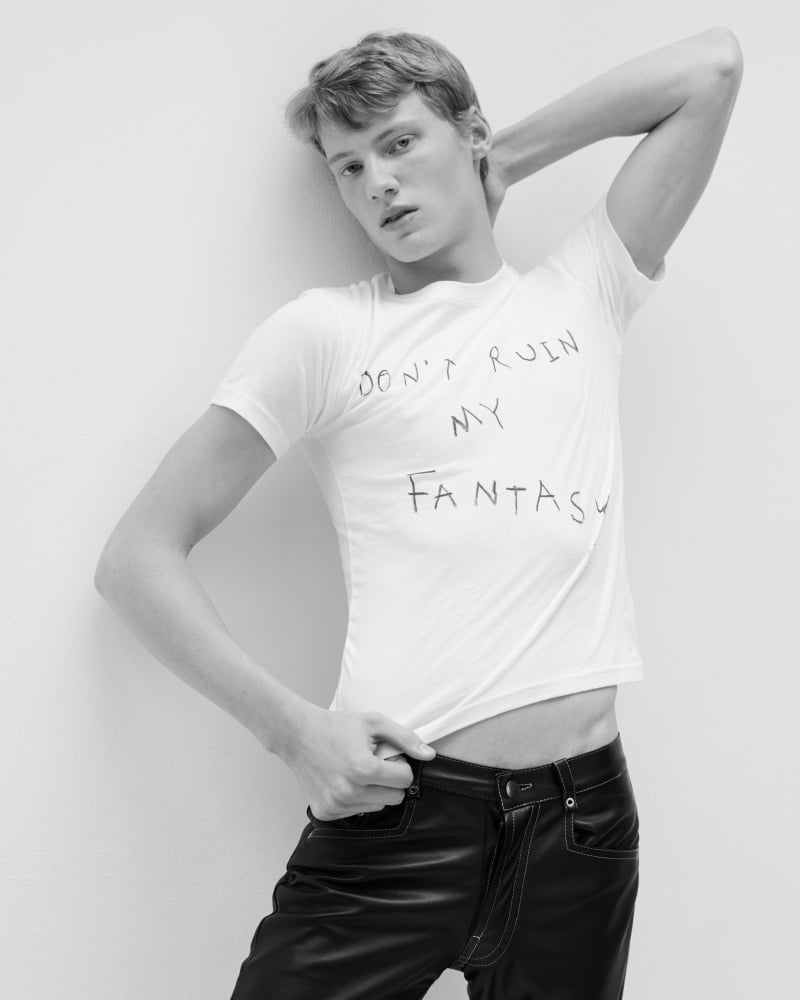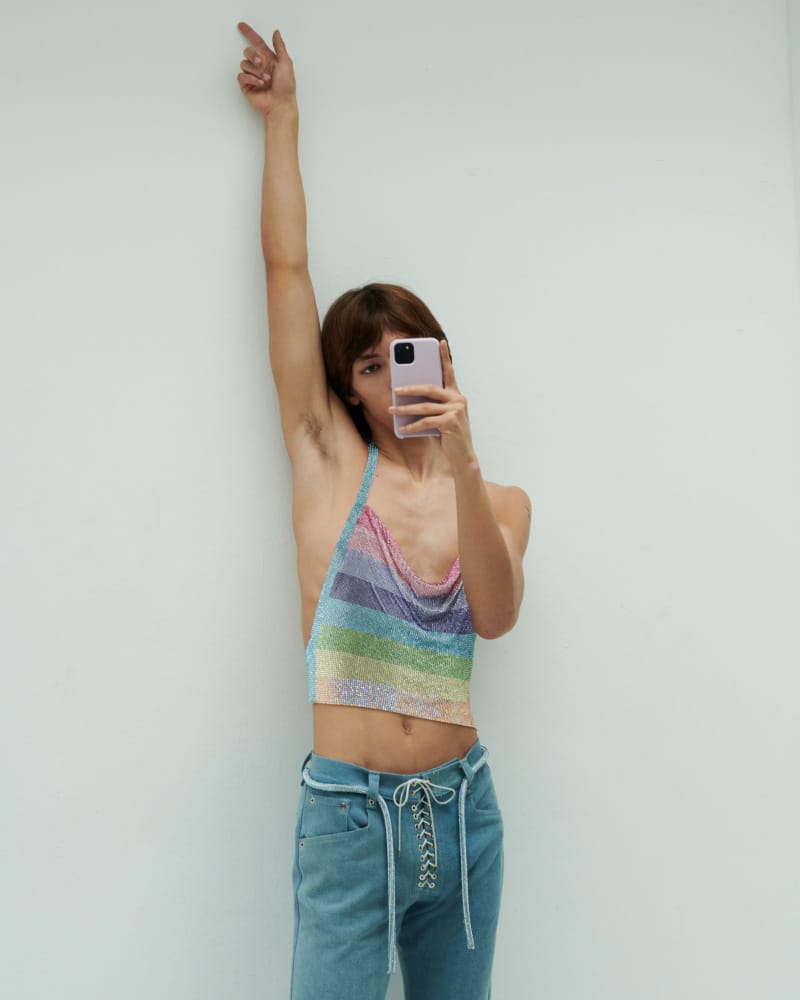 This season marks the launch of LdSS Denim. Ludovic wanted to create the perfect jeans he and his friends could wear every day. Made in Italy, this new category of products comes in four variations white, light blue, classic blue denim and black and feature the lace up crotch on both jeans and really short shorts.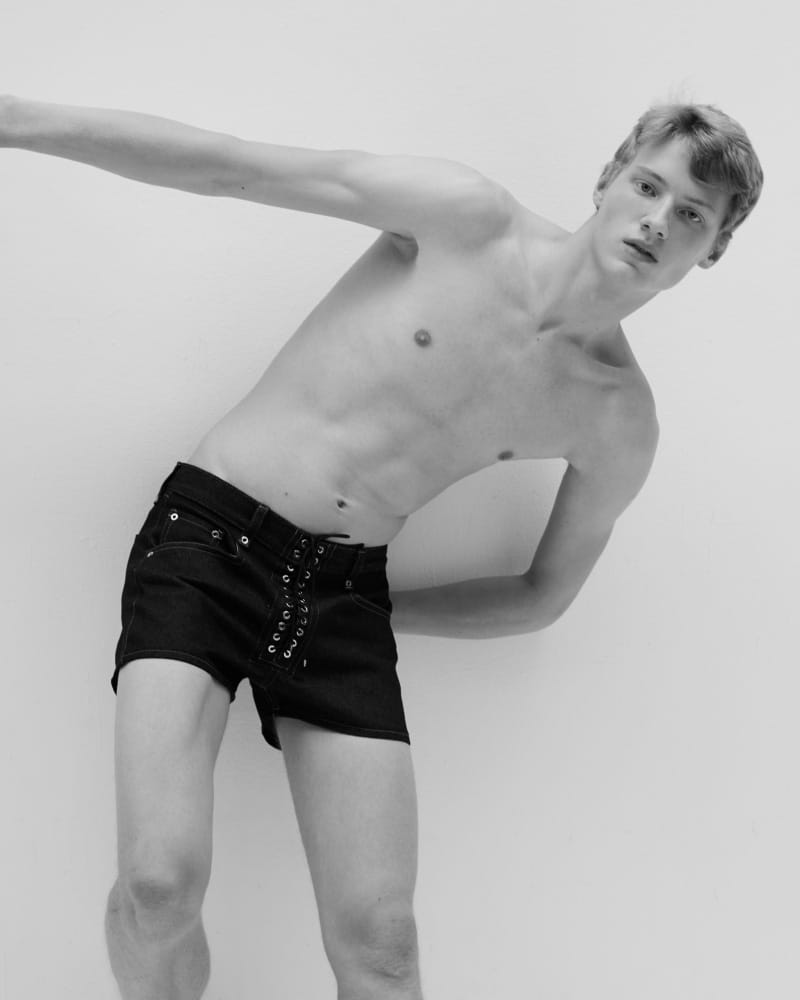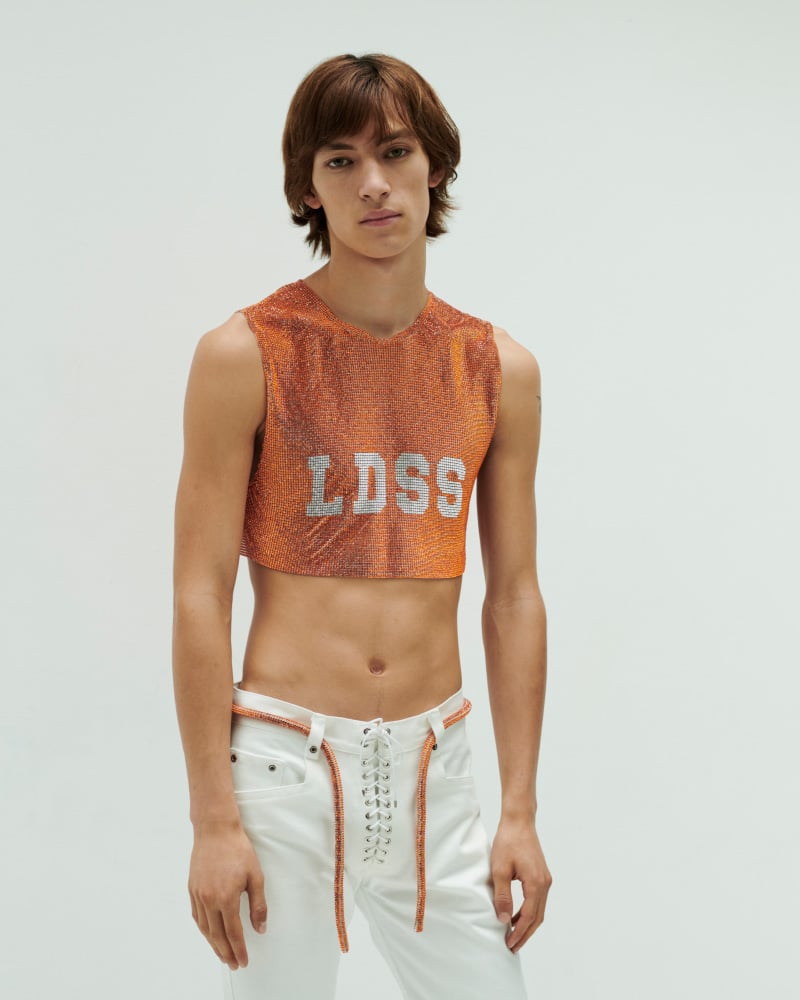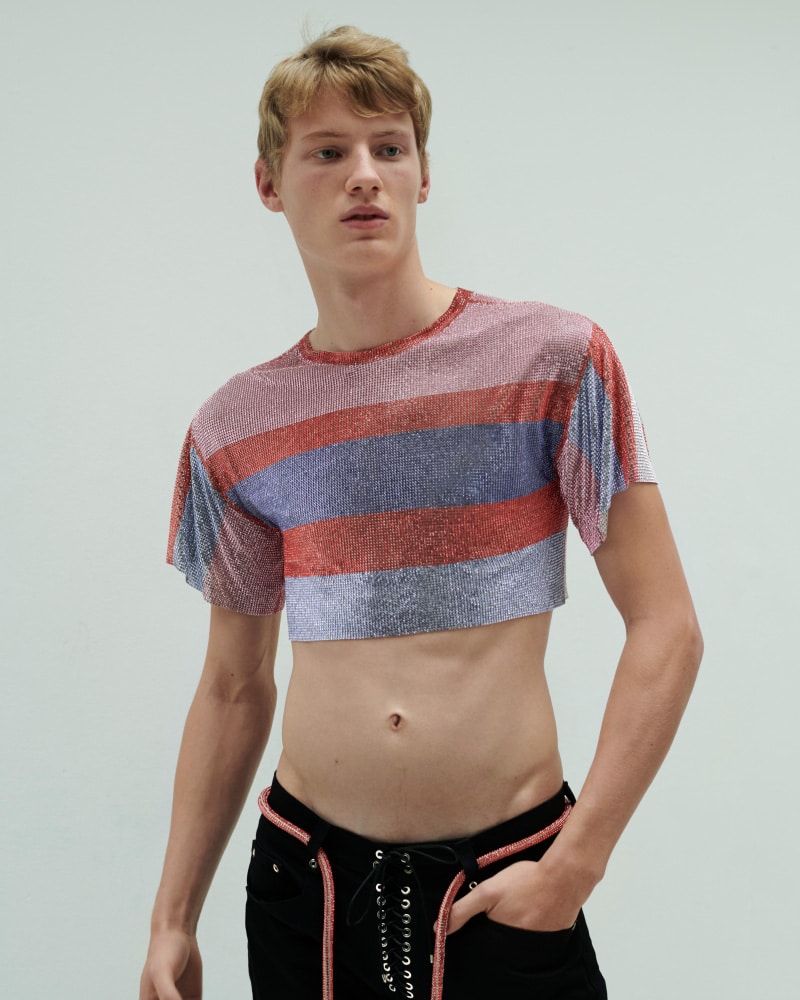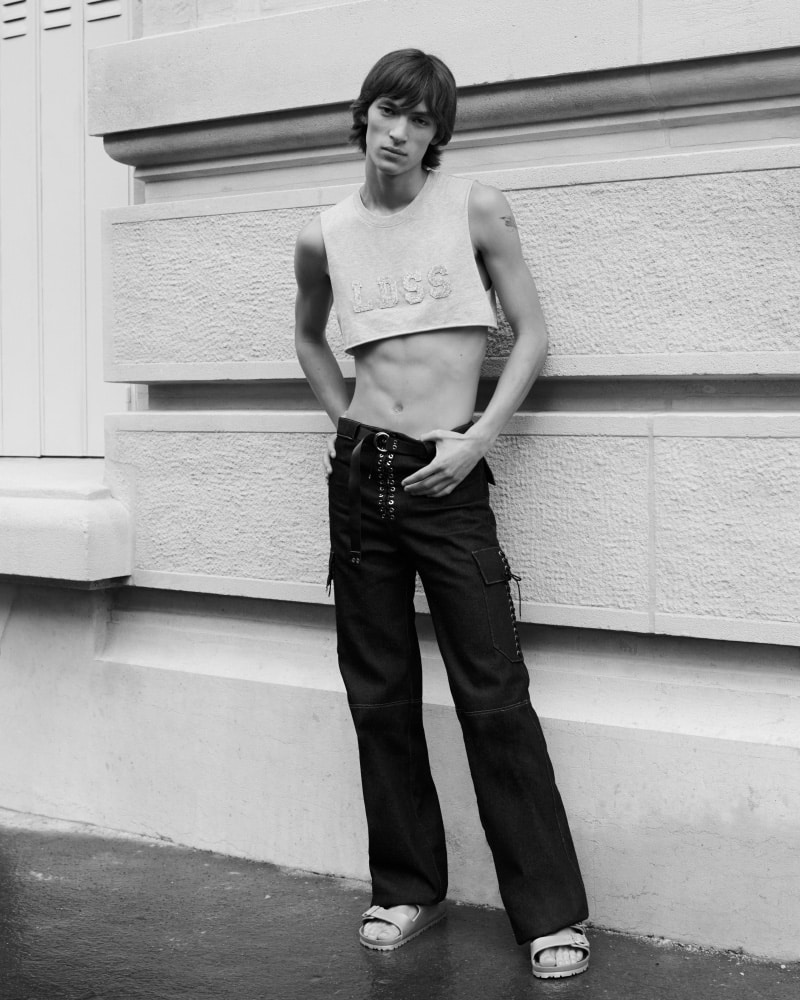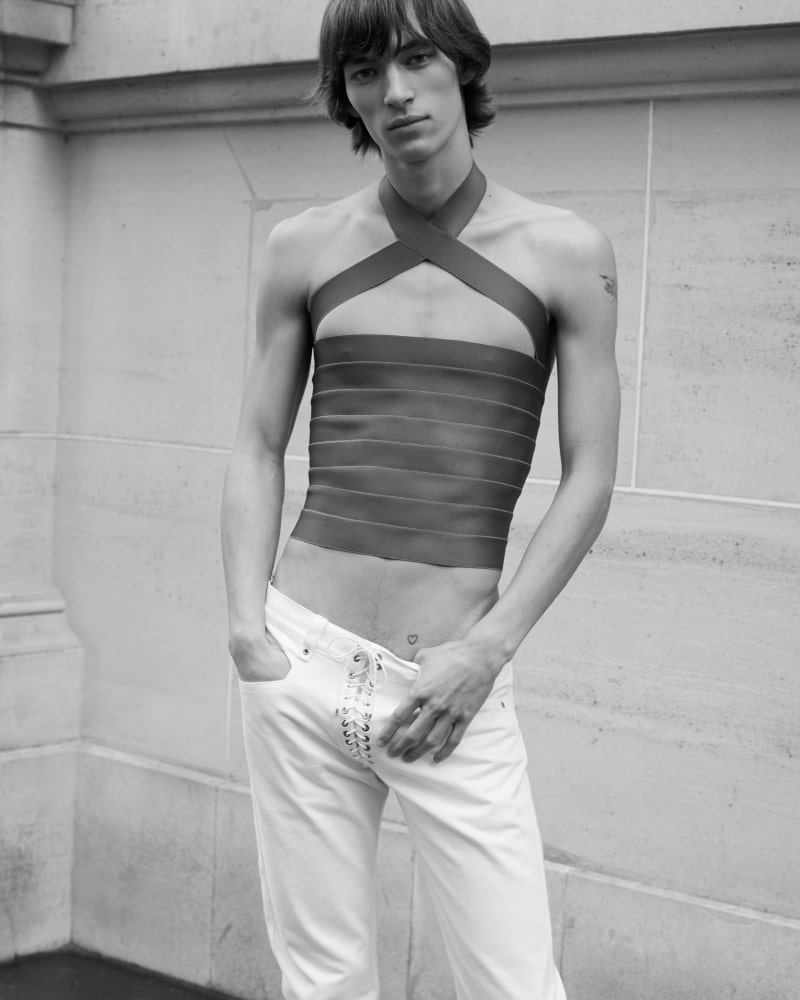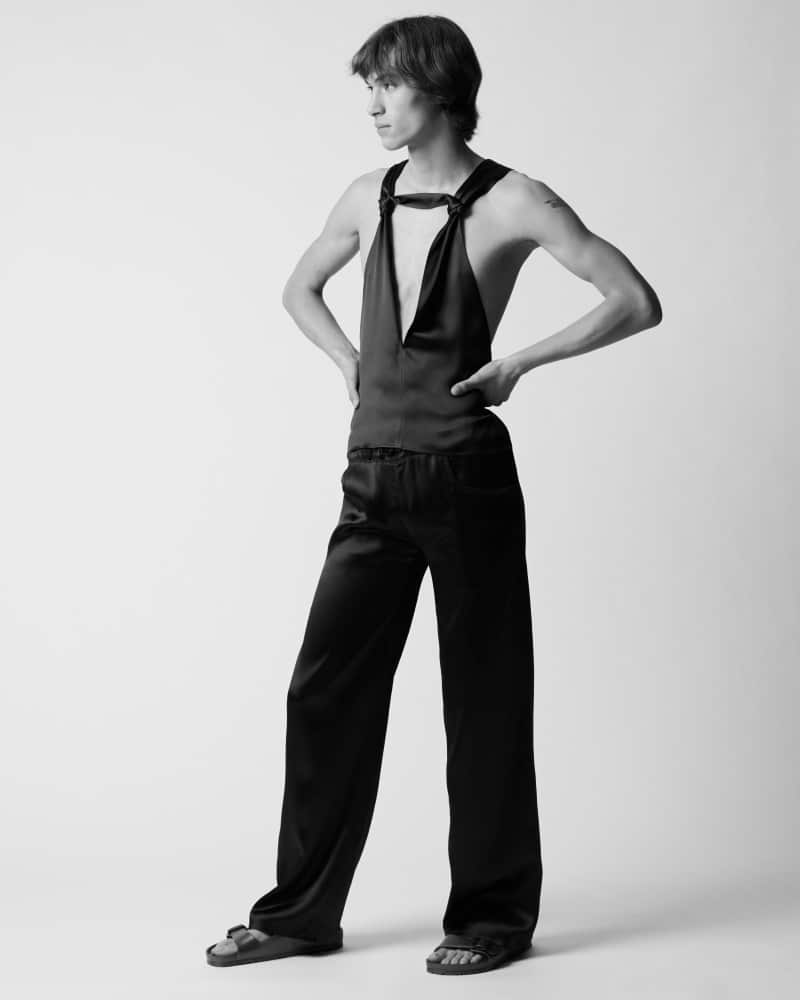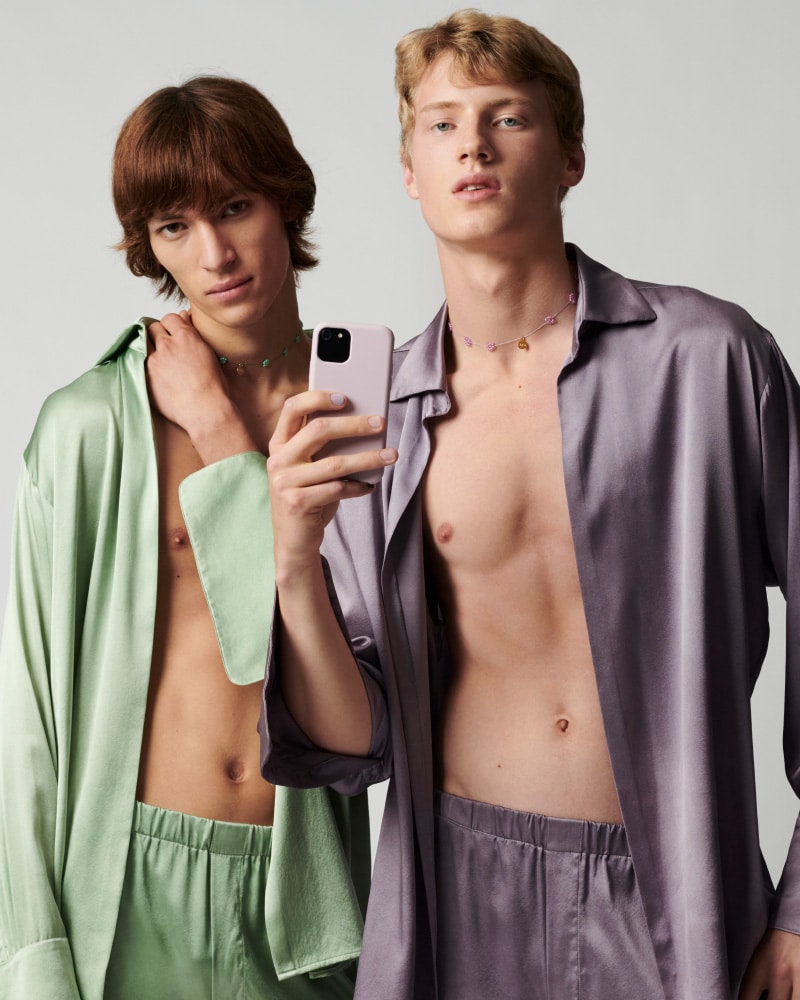 Ludovic also collaborated with young British artist Jack Taylor Lovatt on a couple of pieces. The "Don't ruin my fantasy" white tee was made available on see now buy now as a teaser of the collection and became an immediate hit, there's also a pair of white jeans with male figures dancing around a red heart. You'll notice this time the heart isn't broken because it is in love. Rainbows appear in a knit capsule of pieces that are so bright and full of life they will put a smile on your face.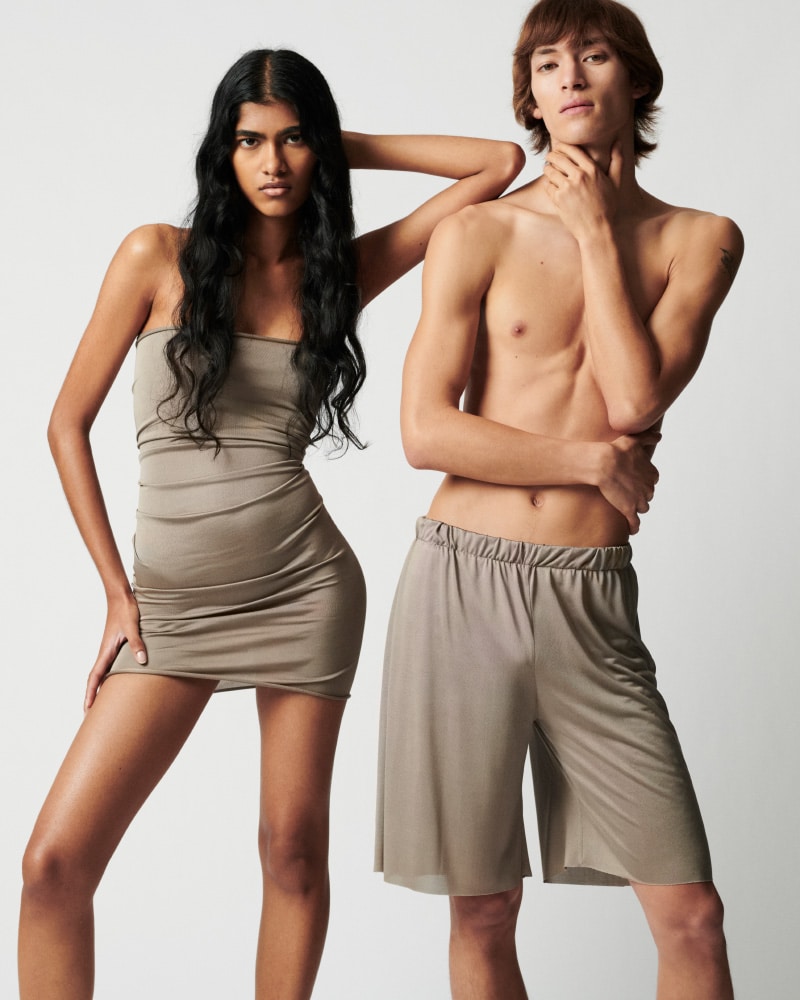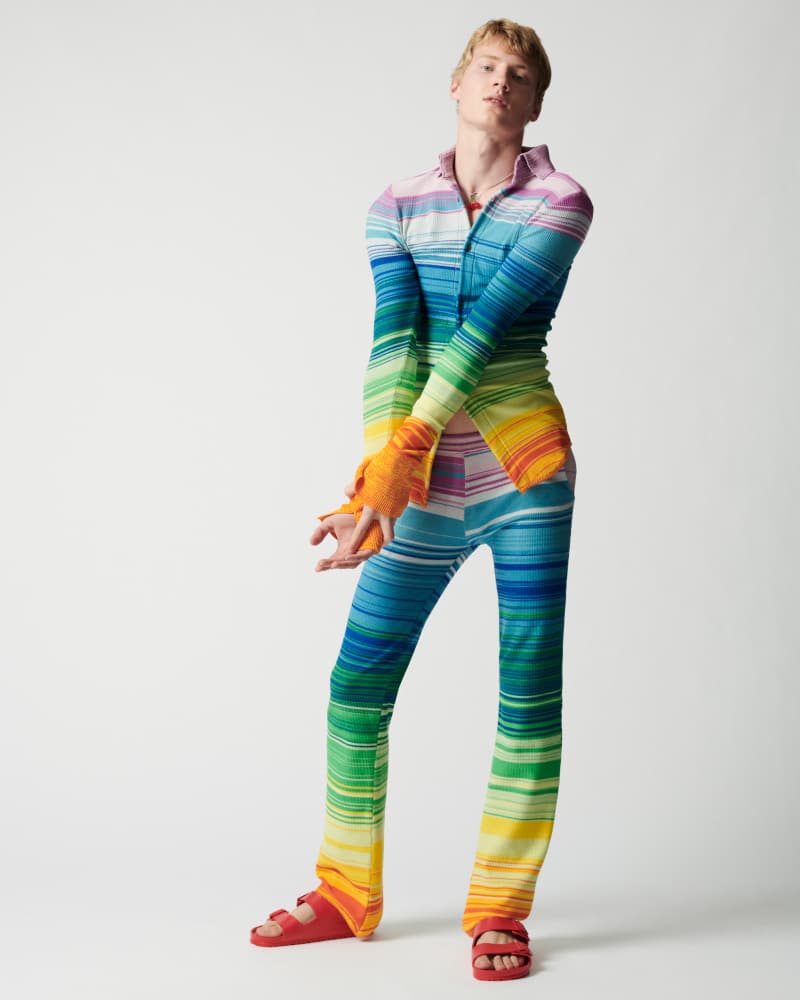 The collection ends on a firework of Swarovski Crystal mesh. For this season the atelier challenged themselves to create pieces that would not only be spectacular but also practical, a real garment, not just a fantasy piece.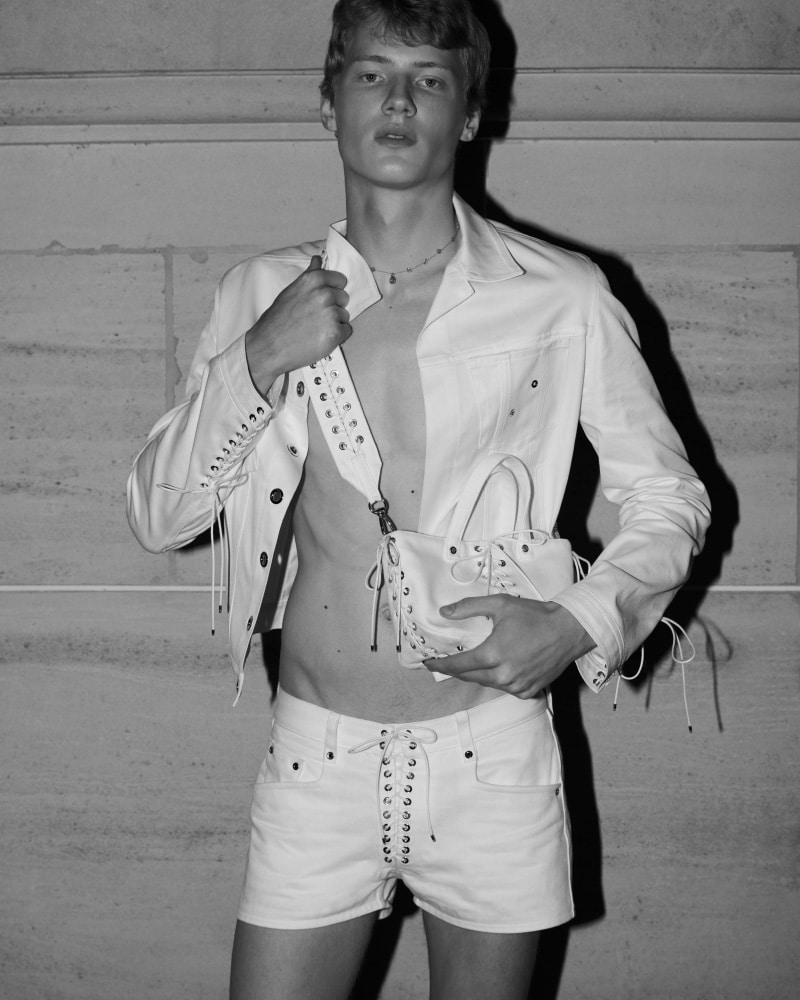 For Ludovic, this season was all about giving his community what they wanted, but also to surprise them with what they didn't know they wanted.