What's going on in the fashion industry? It is true that this field has always been one of the craziest and most vibrant, and one of those that has undergone the most changes over the years. What is everything today may be nothing tomorrow. But how profitable is the fact that it is such an unstable industry? No answer has yet been found that can resolve all the doubts that are in the air 100%. And if there are already thousands of questions, the fact that Ludovic de Saint Sernin has suddenly left his role as creative director of the fashion house Ann Demeulemeester has increased the desire to find a convincing argument.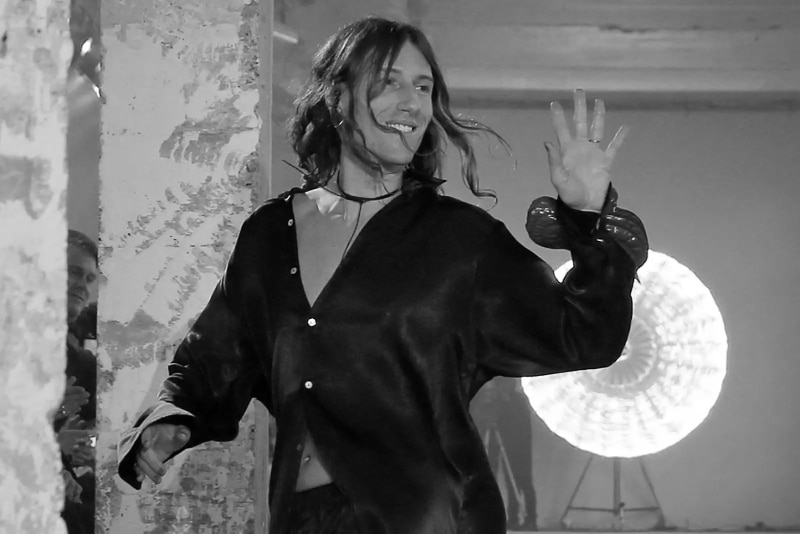 Saturday, May 20th, 2023, will go down as a day to remember in the business, as it began with the designer's exit from the Belgian brand, which belongs to the prestigious group of the "Antwerp Six". What has happened? This is what everyone has been asking themselves as soon as they read the headlines in the specialised media.
According to BOF (Business of Fashion), and sources close to the matter, it seems that at the time a series of differences arose between the management of Ann Demeulemeester and Ludovic de Saint Sernin, which unfortunately could not be resolved. The decision has been taken, and if LDSS has decided to do this, it is because the decision was well thought out. Now, it's time to come to terms with it and to look back with nostalgia on the only collection he designed for the brand, which attracted all the attention during the last edition of Paris Fashion Week, in part for offering a renewed and sensual vision of the brand's archives.
Who will take Ludovic de Saint Sernin's place at Ann Demeulemeester? Soon we will find out.