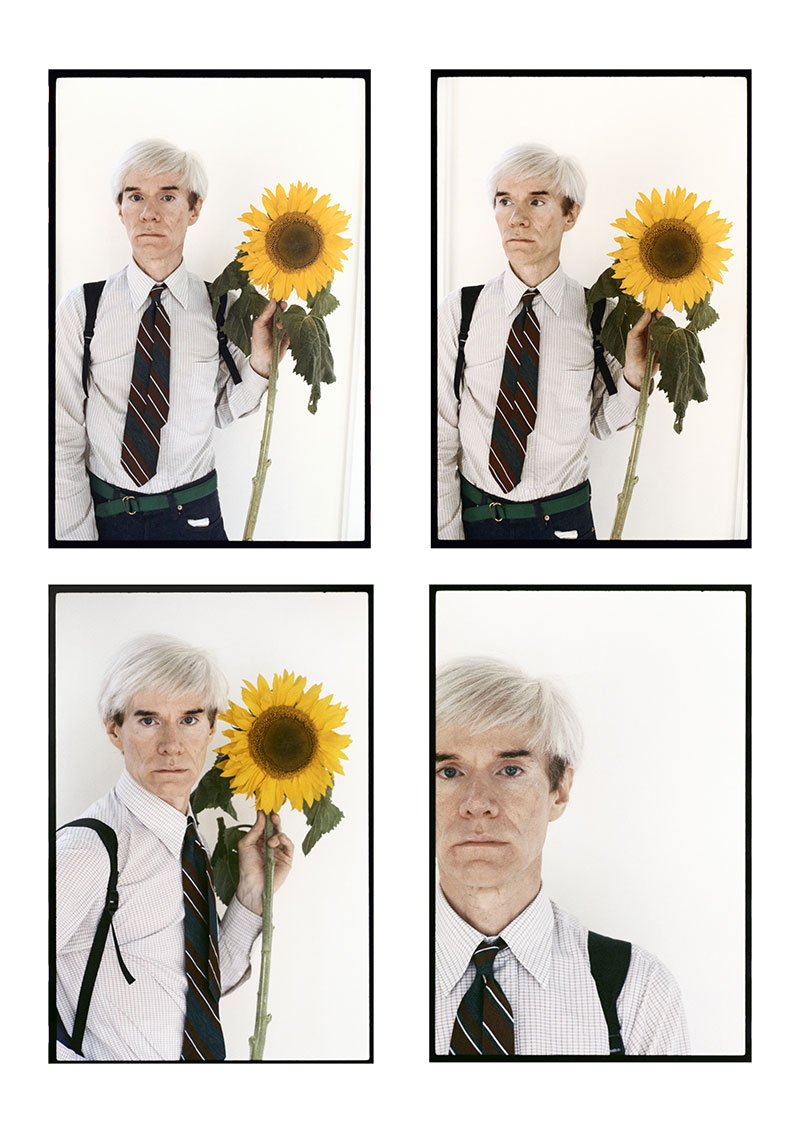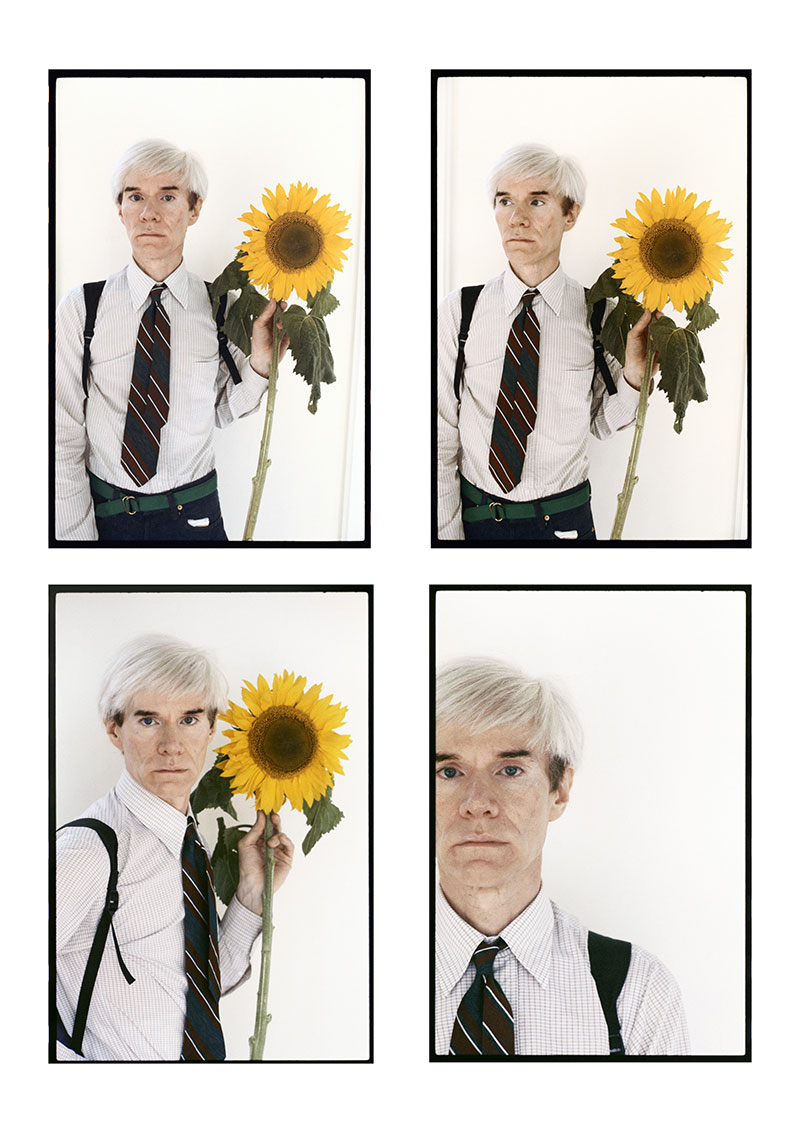 Following an extremely successful exhibition in New York's Meatpacking District, Lost then Found is coming to Maximilian Street in the heart of Munich. m | u | c | a Munich Urban and Contemporary Art will host the exclusive European premiere, showcasing Steve Wood's portraits of the co-founder and arguably most important exponent of the American Pop Art revolution, Andy Warhol. 
Missing and presumed lost for over 30 years, these extraordinary photographs unearth a new sensitive side to the artist and hold it up to the searing light of day. They depict Warhol carrying a sunflower and a backpack, at times with a rather cool and distant demeanour but at others, sensitive and almost fragile. In all images, however, Warhol's unmistakable presence can be strongly felt, underlining the unique character of this inimitable artist. The photographs form a compelling testimony of the character of this normally shy and reserved artist. They were taken in 1981 in the popular seaside resort of Deauville. The typical Art Nouveau architecture of the Royal Hotel forms a striking backdrop for Steve Woods who, despite some initial scpeticism, agreed to photograph Warhol in the same French light that inspired so many impressionist painters before him.
Renowned in both fashion and journalistic circles and a regular photograher for the Daily Express, Steve Woods came into contact with Warhol through a mutual friend, Elaine Kaufman, owner of the prominent New York restaurant Elaine's. Steve Wood's missing portraits will be on display for the first and probably last time in Europe at m | u | c | a in what is already promising to be one of the highlights of the 2013 calendar.
m | u | c | a Munich Urban and Contemporary Art
c/o Art Haus Maximilian
Maximilianstr. 54
80538 Munchen
Germany
info@muca.eu |
www.muca.eu
T +49 (0)89 2155 243 10
F: +49 (0)89 444 89 605