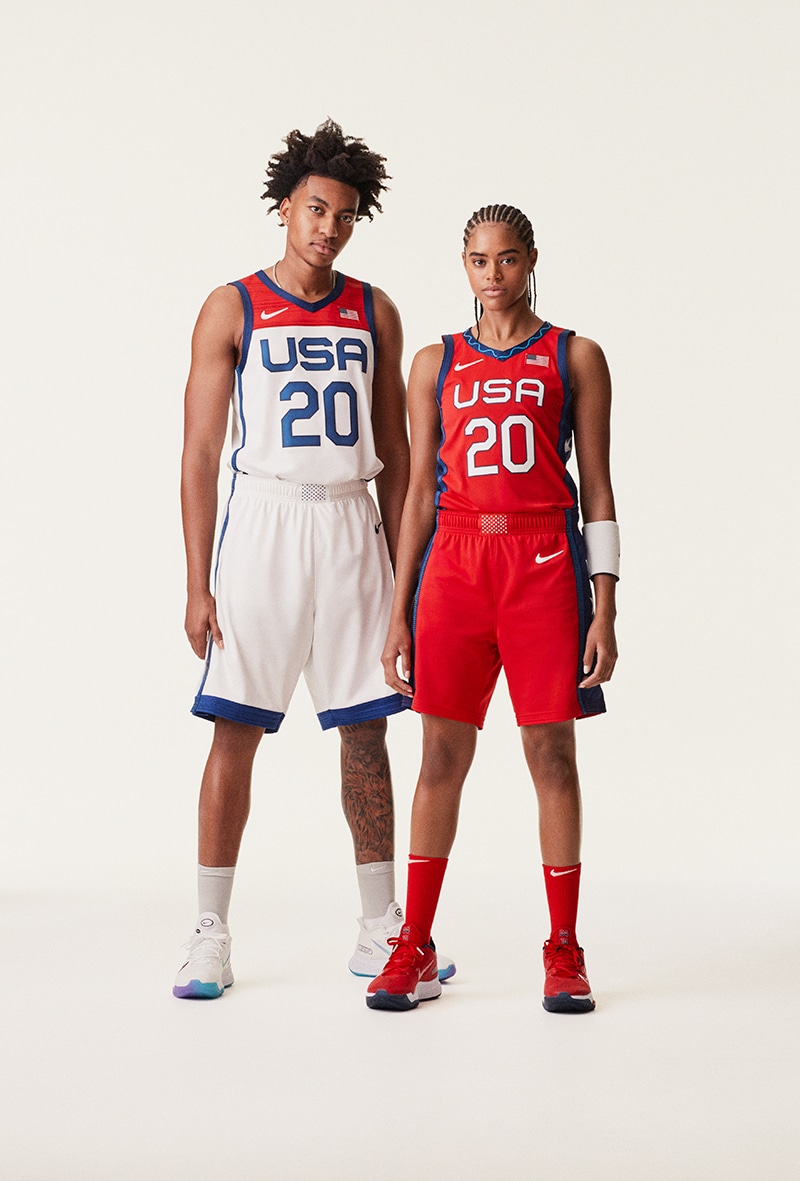 Looking ahead at this Summer Olympics Tokyo 2020, we just got see several of the Nike collections for the upcoming games. From the Team USA's 2020 Medal Stand Collection to the competition apparel. Many athletes though have faced the climate crisis as it continues to disrupt competition and training. Additionally, hosting the games carries its own carbon footprint in travel and tourism.
Some of the sustainable solutions that we are excited about include the Team USA pants constructed from 100 percent recycled nylon, with a 100 percent recycled polyester mesh lining and this summer's medalists will wear some of Nike's lowest-impact footwear atop the podium. The Vapormax, a Nike Air icon, is made using 75 percent recycled manufacturing waste. Also, the national team logo, the garment's defining mark, is stamped with recycled Nike Grind rubber.
Fashion isn't just what we see on the runways. Innovation in sportswear especially backed by an influential household name as found in Nike, can create solutions that we can all benefit from. We caught up with Noel Kinder the Chief of Sustainability Officer at Nike to look at now and the future.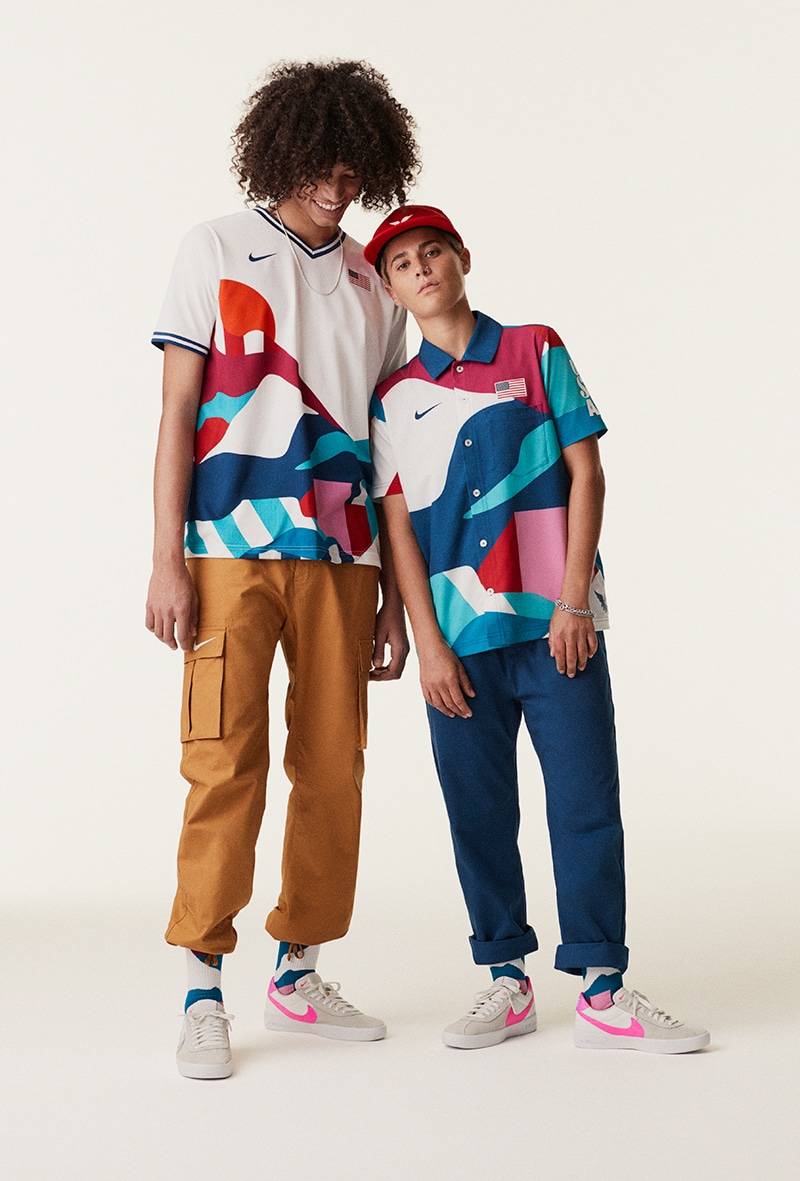 Life relies on stable climates and healthy ecosystems. How can sports change the world and help fight climate change?
Look, sports is one of those things that unites humanity. Everybody cares about sports, whether its World Cup or American Football. Using sports as a platform to demonstrate what is possible is very important. Climate change is a big complicated issue, it's urgent and affects people's ability to do sport. Obviously, as a brand, we want to protect the future of sport. Using platforms like the Tokyo Olympics to highlight the possibilities of sustainability or just skateboard or basketball kids, we need to show what the future can look like.
The main problem I usually see with sustainable actions is that sometimes is pure marketing and it doesn't really have an effect on the problem. So it's nice to see such a commitment from a huge company like Nike. Can you tell me about "Move to Zero"?
Move to Zero is an ambition, so if you think of it in terms of Breaking2 which was a marathon we had (to break the two-hour marathon barrier), nobody really thought that it would be possible. Move to Zero is an ambition we have to rally ourselves as a company, to pull ourselves to a better future because zero carbon-neutral waste is where we all should be moving too. Its going to be hard to get there, but we have to be dedicated and committed over the long term. That's really what it is all about.
For me as Chief of Sustainability Officer, you got to innovate how you make everything, integrate the processes across the company. You just can't have a product solution, you need to also have a working solution. How do you make product, where do you make product, how do you move product. All of those things make a difference. And ultimately collaboration because given the size of the challenge, if we want to see the difference for the future of my kids and their kids, then we have to also work alongside other brands in industries.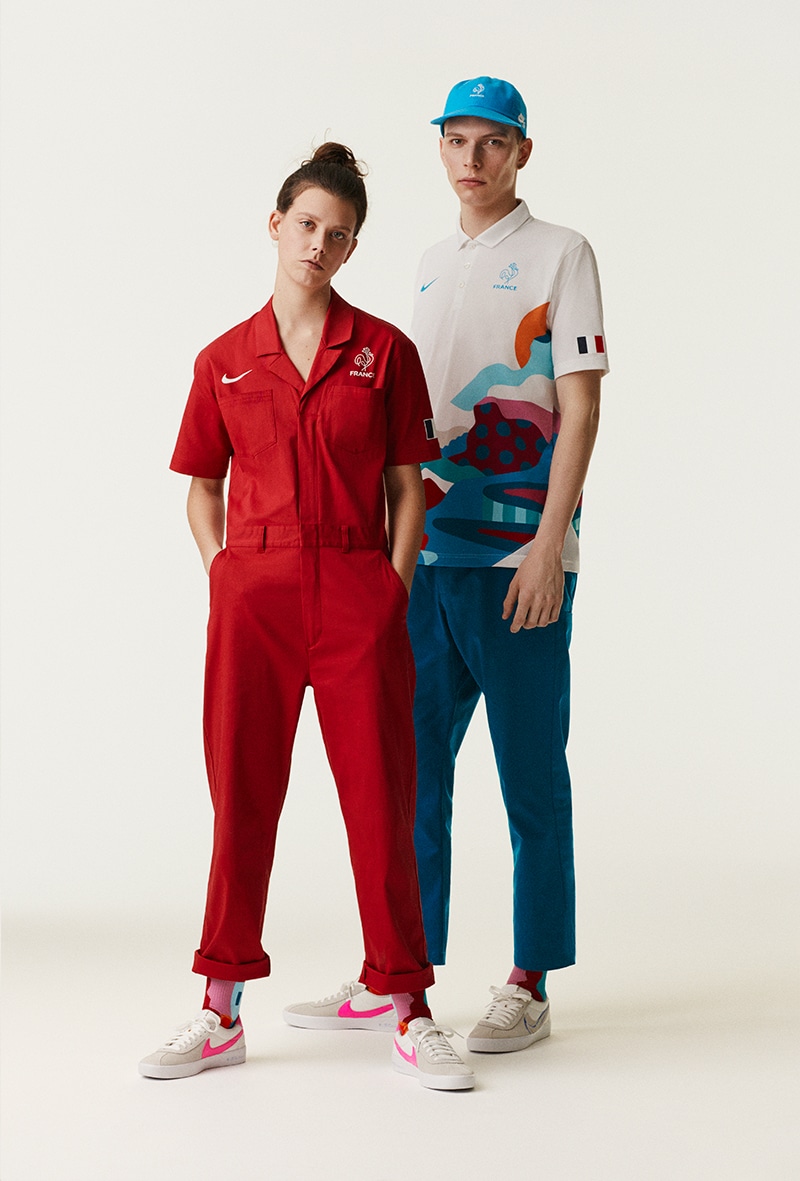 Is the use of recycling materials a handicap when it comes to creating new and appealing designs or it's a plus?
That's a great question for Noah the designer. I can tell you what he would say! He would say is that he loves the challenge. This is new for me, but designers love constraints. For example, we want to make the lowest carbon footprint show we have ever made, okay, first let's start with our own waste. So they literally poured a bucket of waste on a table and said: "alright, this is what we have to work with". And this is what they got out of it.
I think that working under those constraints, promotes pre-emptive thinking and what comes out of it as a brand when you scale that innovation across other product platforms, then you really start to have an impact.
So like new designs that we have never seen before.
Right, like other product lines say "we really like that recycled material" or "we really like to use grind" or "we really like what you did with the recycled rubber and we are going to take that attribute and put it in another product".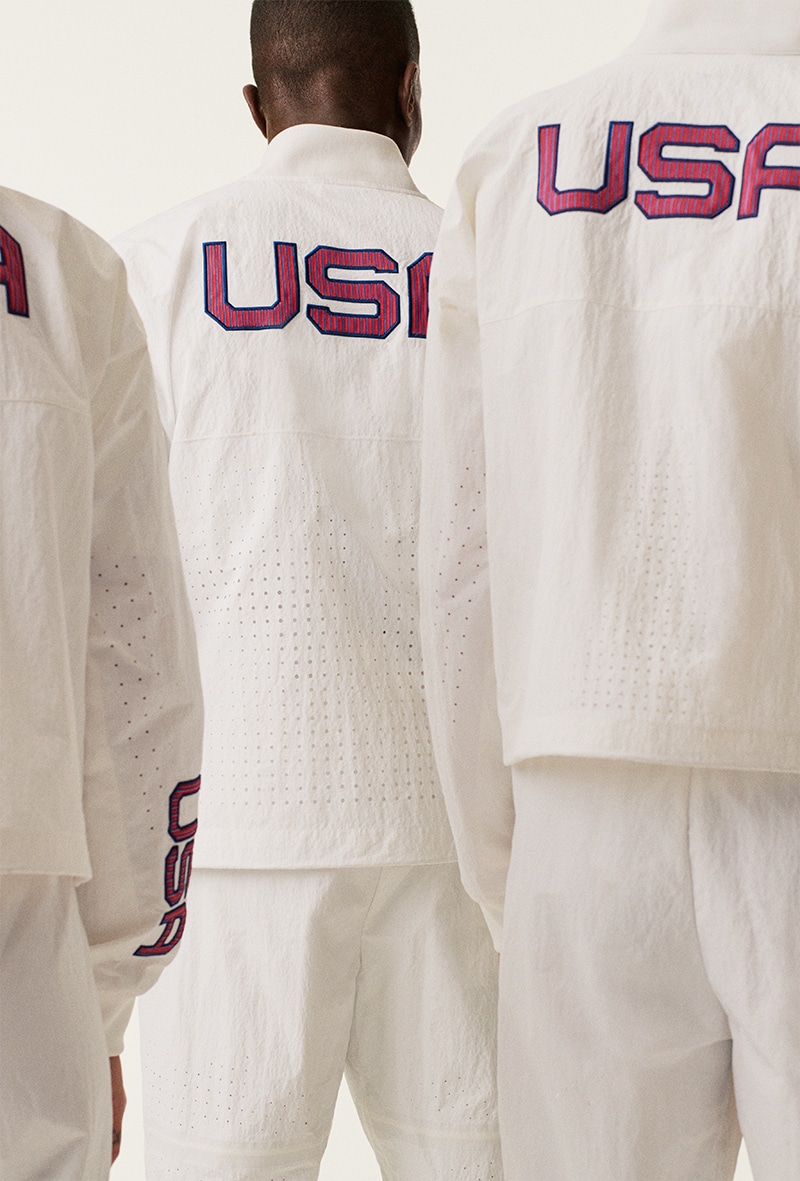 Does it affect the performance? 
No, this shoe when through the same manufacturing and testing as any other product to make sure it holds up the same. They go into it acknowledging that it has to perform and along with anybody who is going to wear it day after day as well as having to be sustainable. It has the same foam as the running shoes have because when they cut out the pieces that they used for that, that waste has been grinded back up and pressed into a mold and it becomes the core as well as the sub-liner.
Do you remember your first pair of Nikes?
I do actually! I was in third grade, and my dad was a runner, Nike was a tiny little brand at that point and I had some yellow waffle racer with a blue swoosh.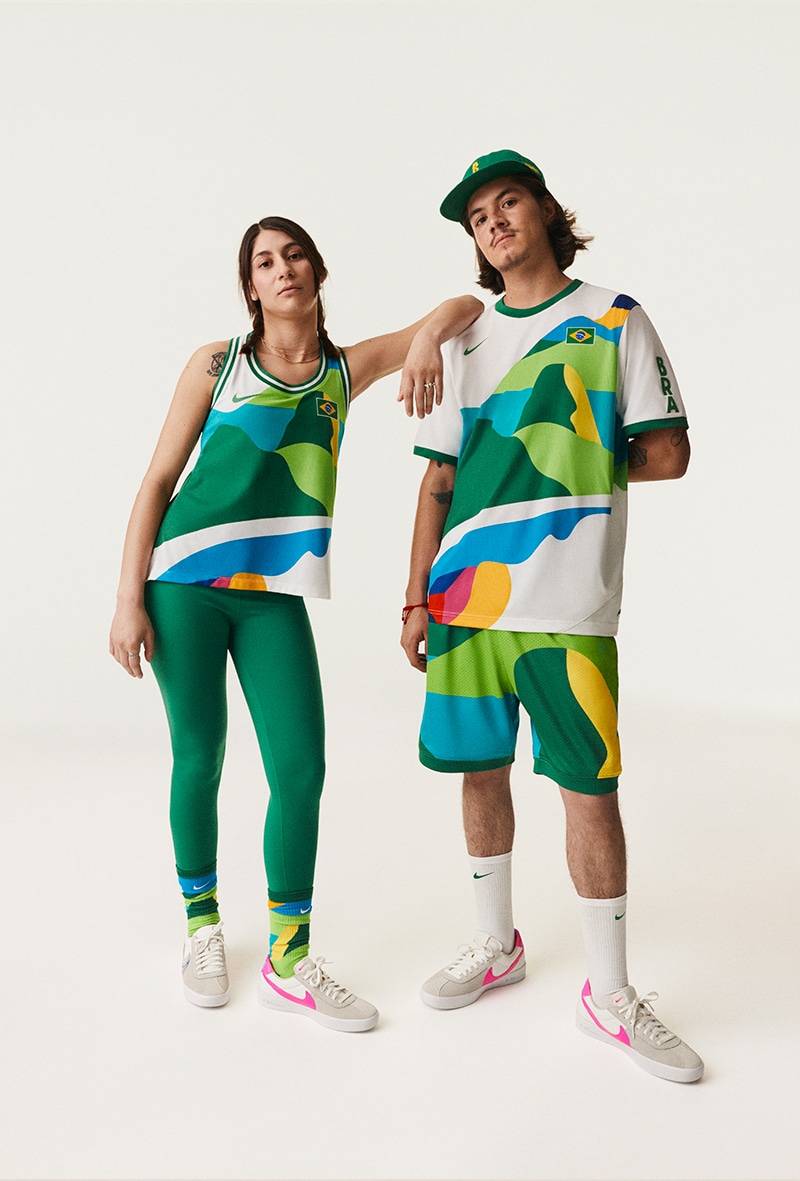 What's your favourite pair?
Jordan 4, hands down. I think he won the dunk contest with them.
He won in the Jordan White Cement 3s in the '88 contest, with the 4s the following year. And finally, what are you looking forward to watching during the summer Olympics?
I'm actually looking forward to the skateboarding. I love all of the events though, especially the sprint. But since skateboarding is the new sport and they can customize their outfits such as a tank top over a t-shirt, I think it is going to be really cool. It's really cool to watch, they make it look effortless.