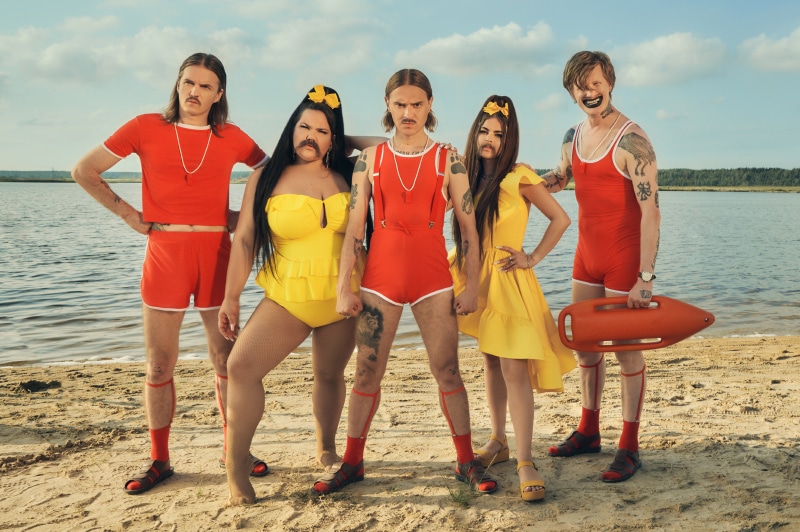 The Russian punk-pop-rave collective joined their forces with Eurovision Song Contest 2018 winner Netta to put out 'Moustache' – the much-needed summer banger charged with good energy, positivity and humor.
The music video directed by Alina Pasok takes the viewer into a brand new Little Big metaverse where everyone wears a moustache and the razor blades are forbidden. The Moustache Queen played by the Russian actress Katya Varnava finds herself in a tricky situation when her moustache gets stolen by the villains Netta and Sonya, taking Ilich, Tony and Gokk on a hilariously surrealistic quest to bring the perpetrators to justice.
"I know, I know you like my moustache" – sings NETTA over an infectiously groovy chorus sending a message of self-confidence and body positivity to all the beachgoers out there.
Watch 'Moustache' below: