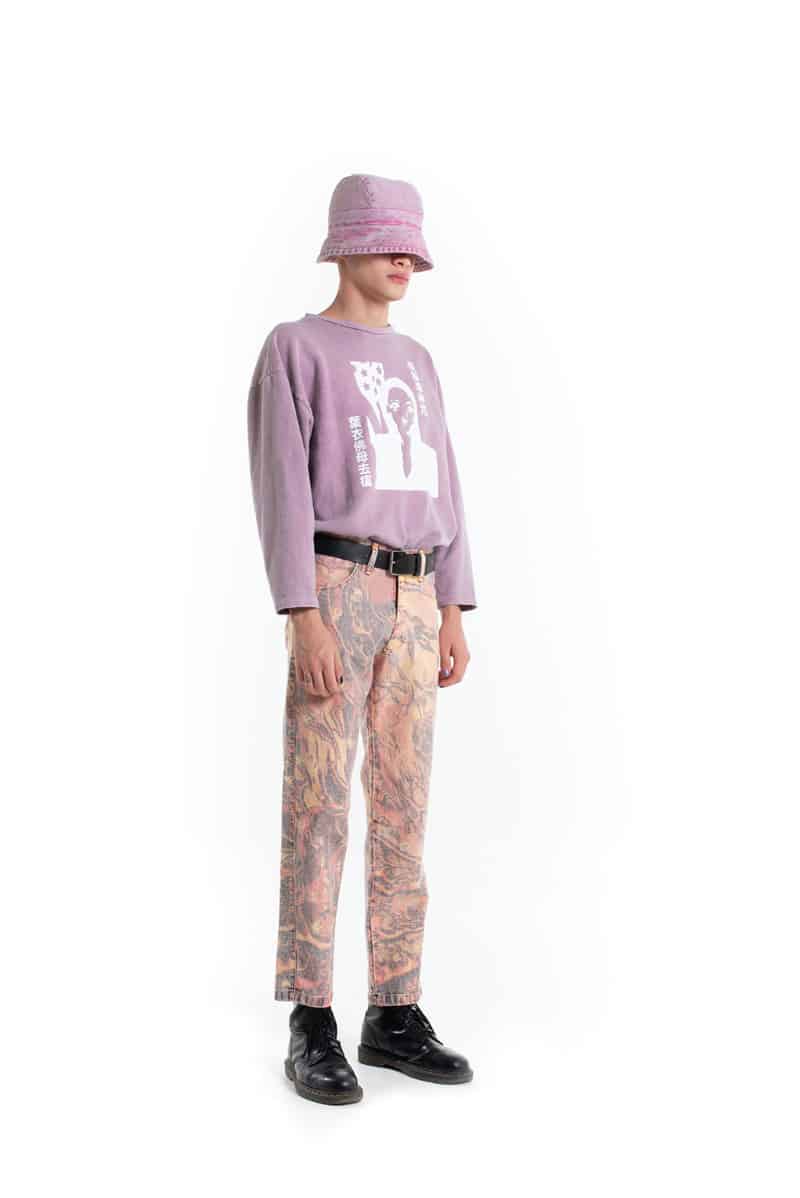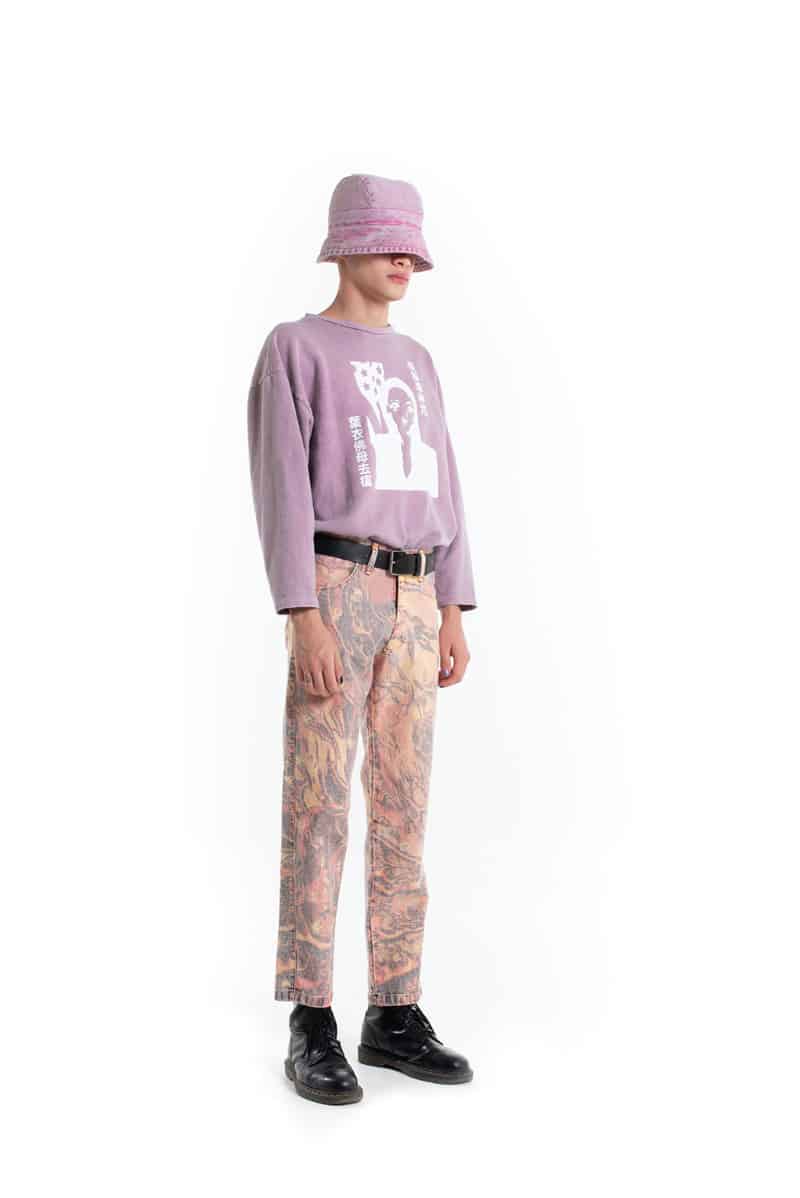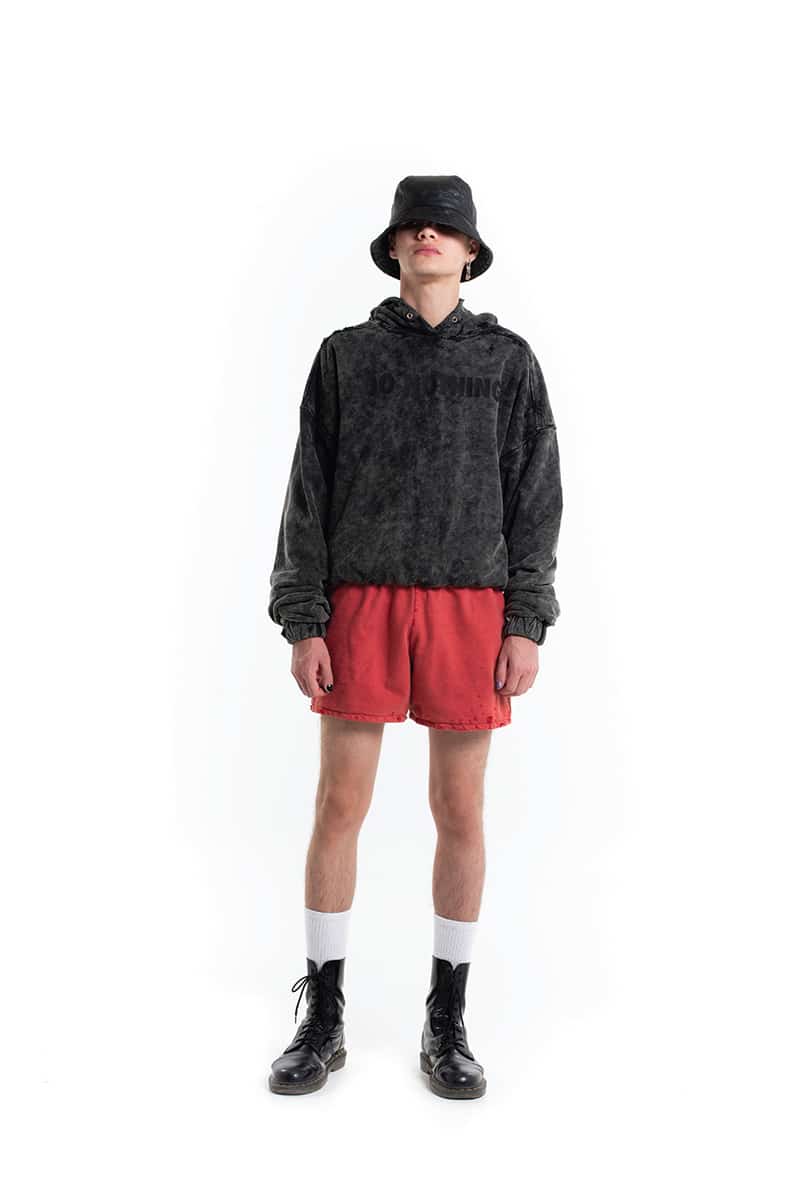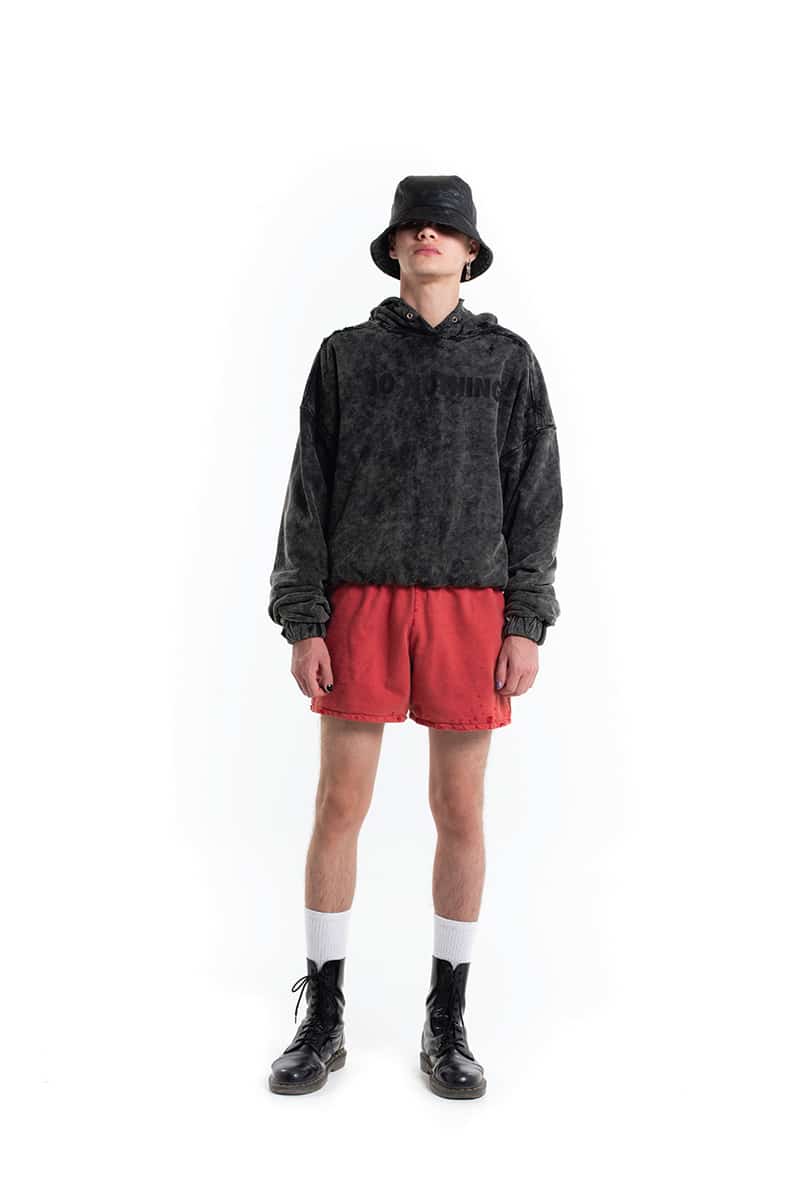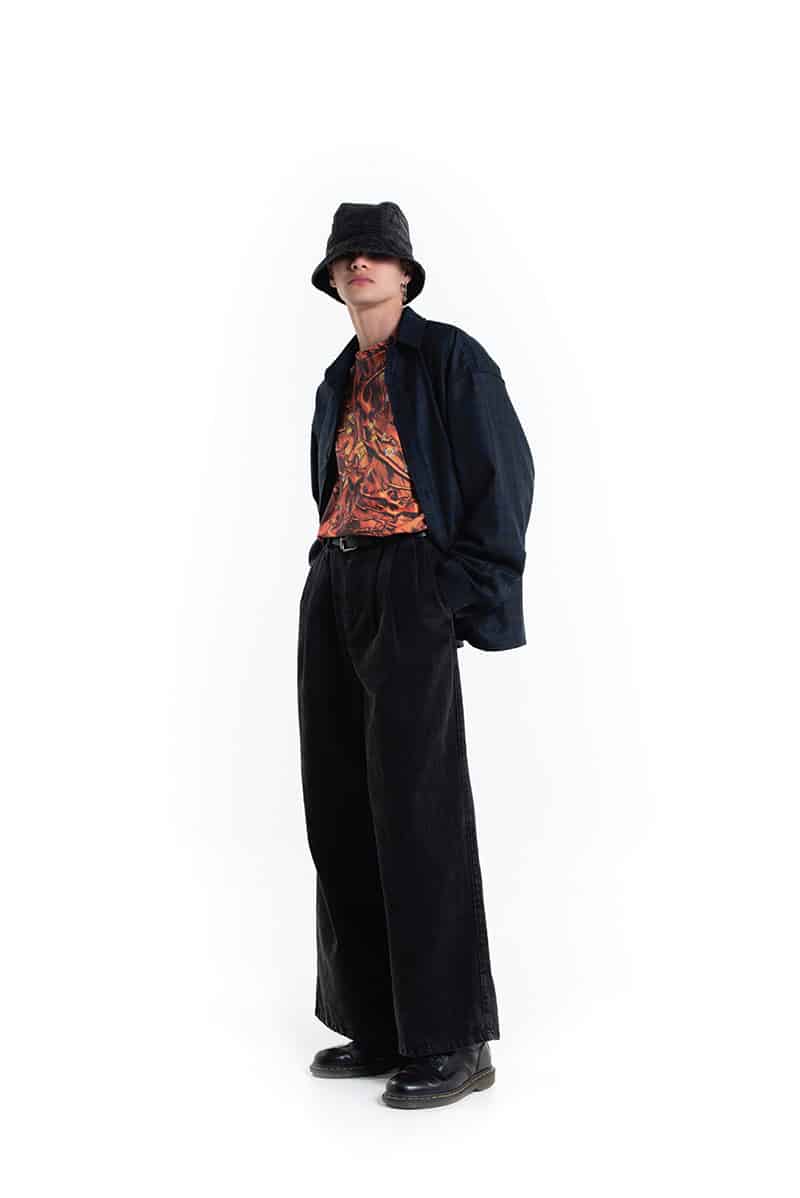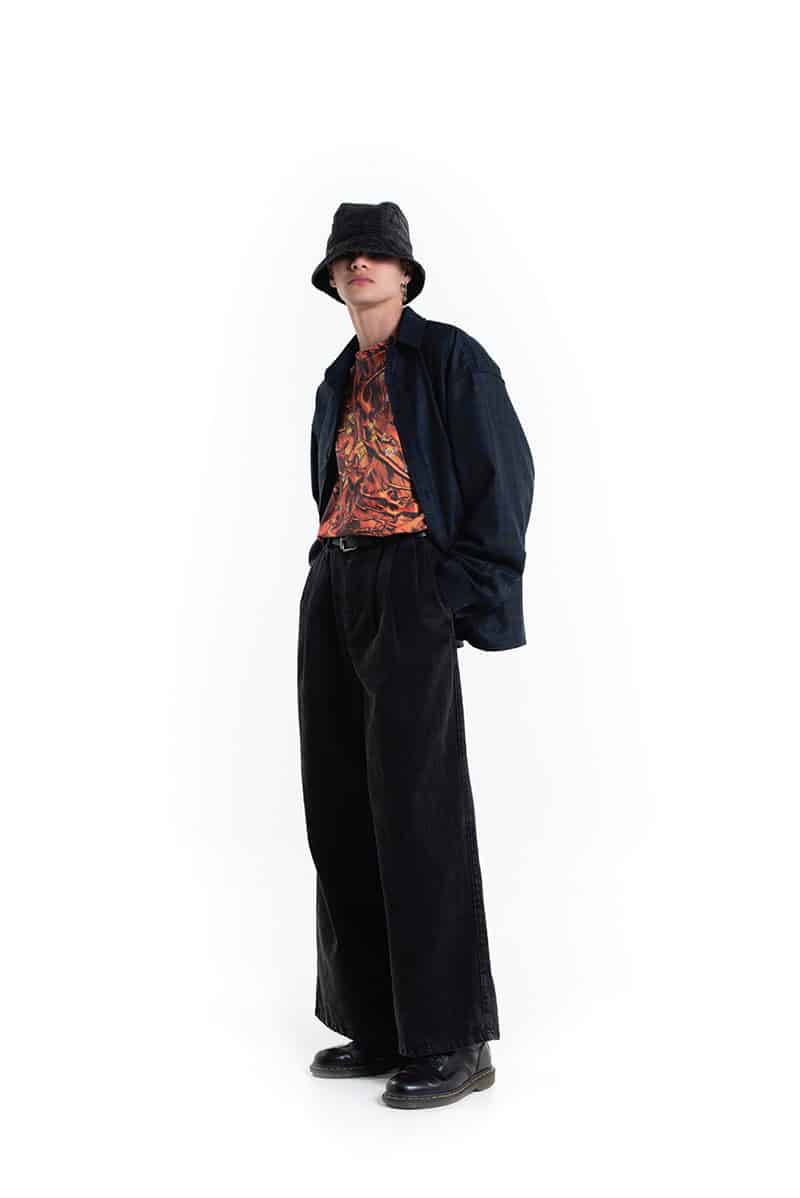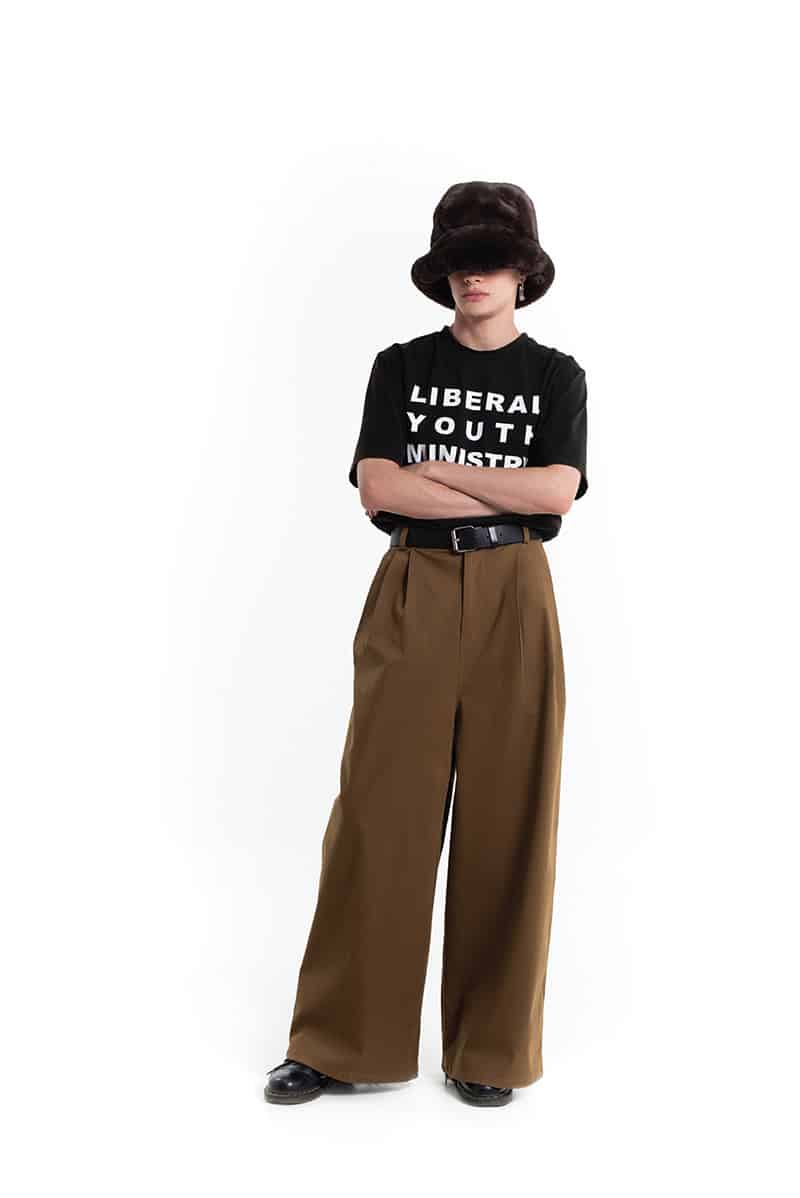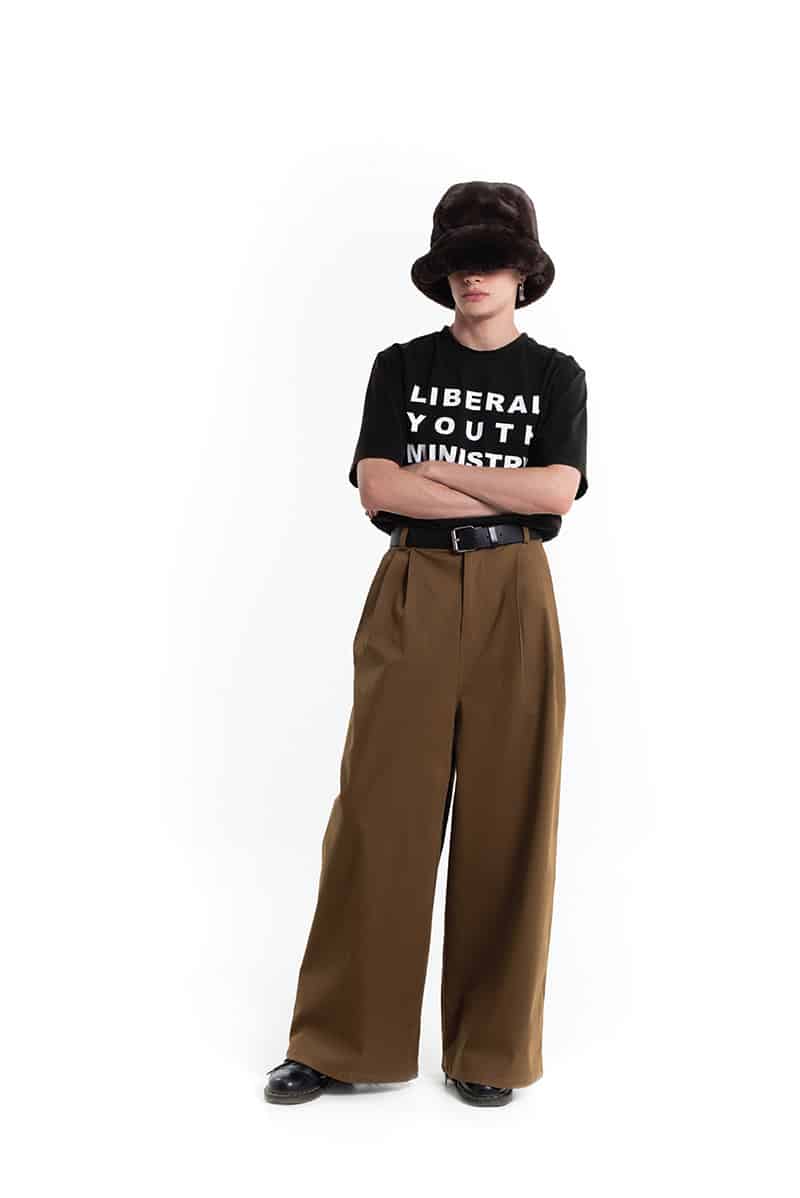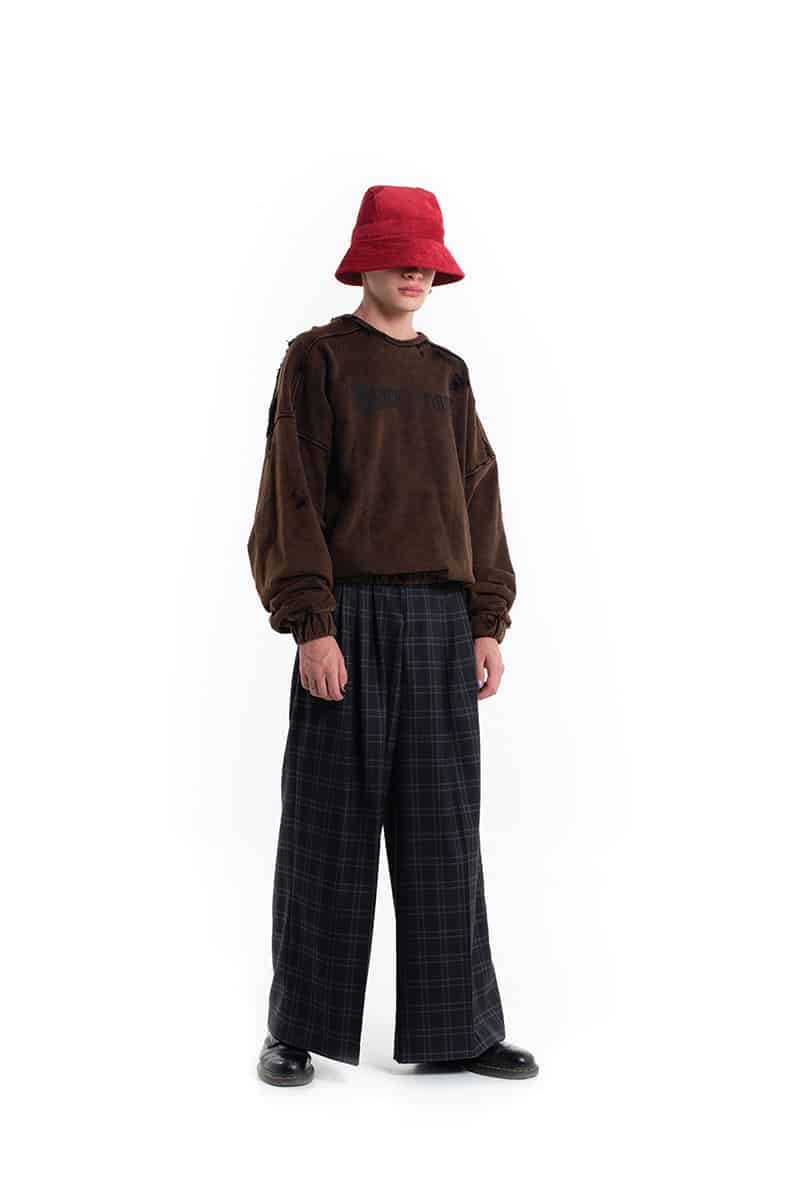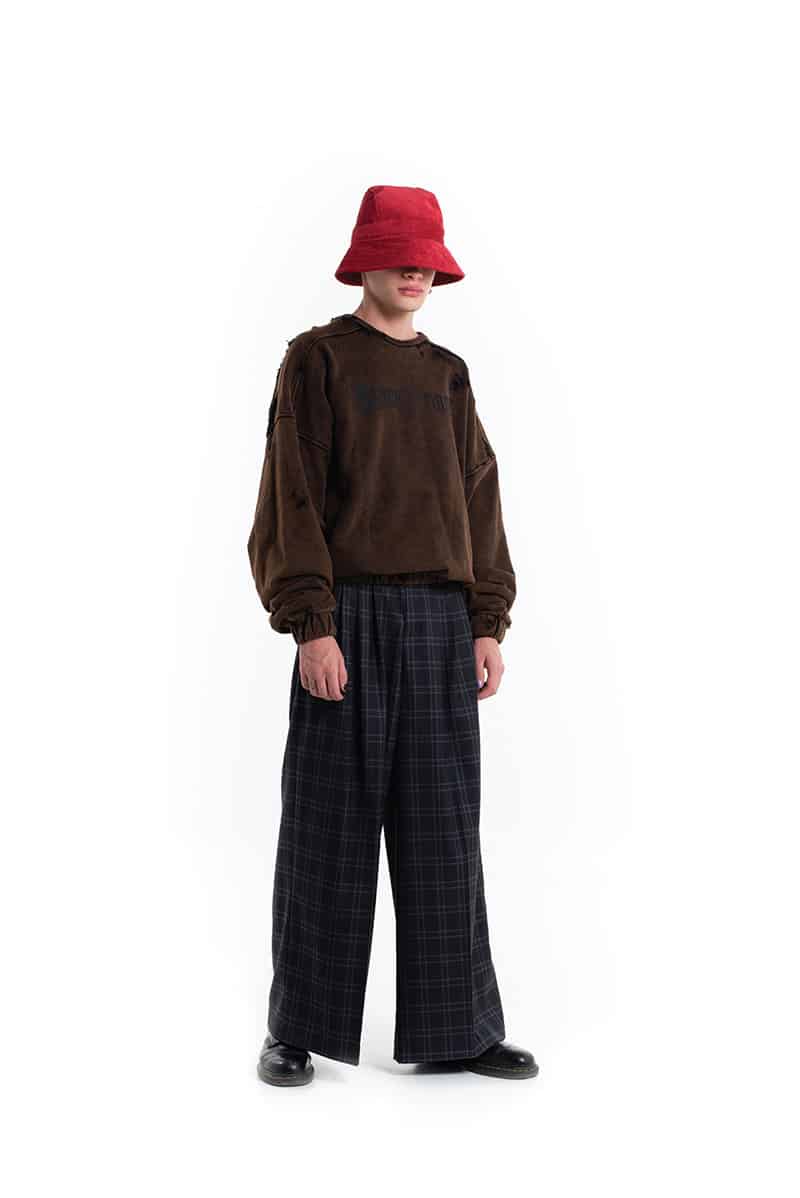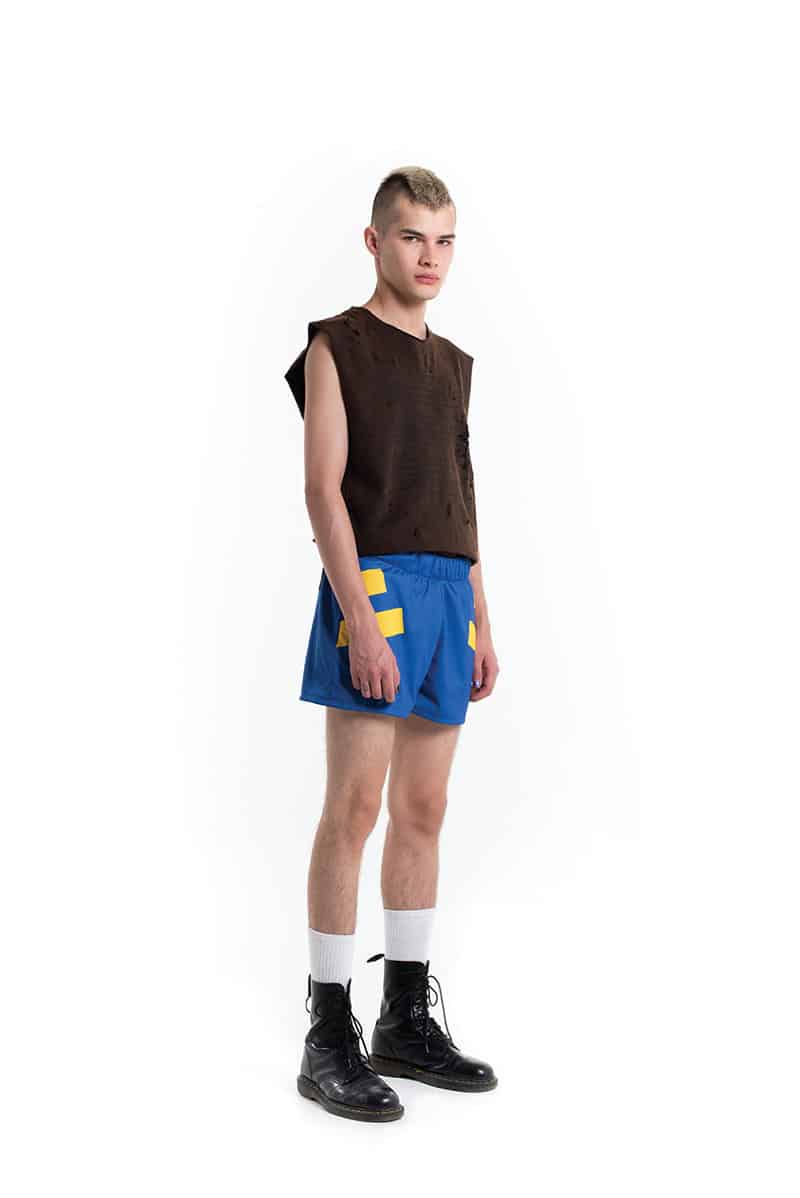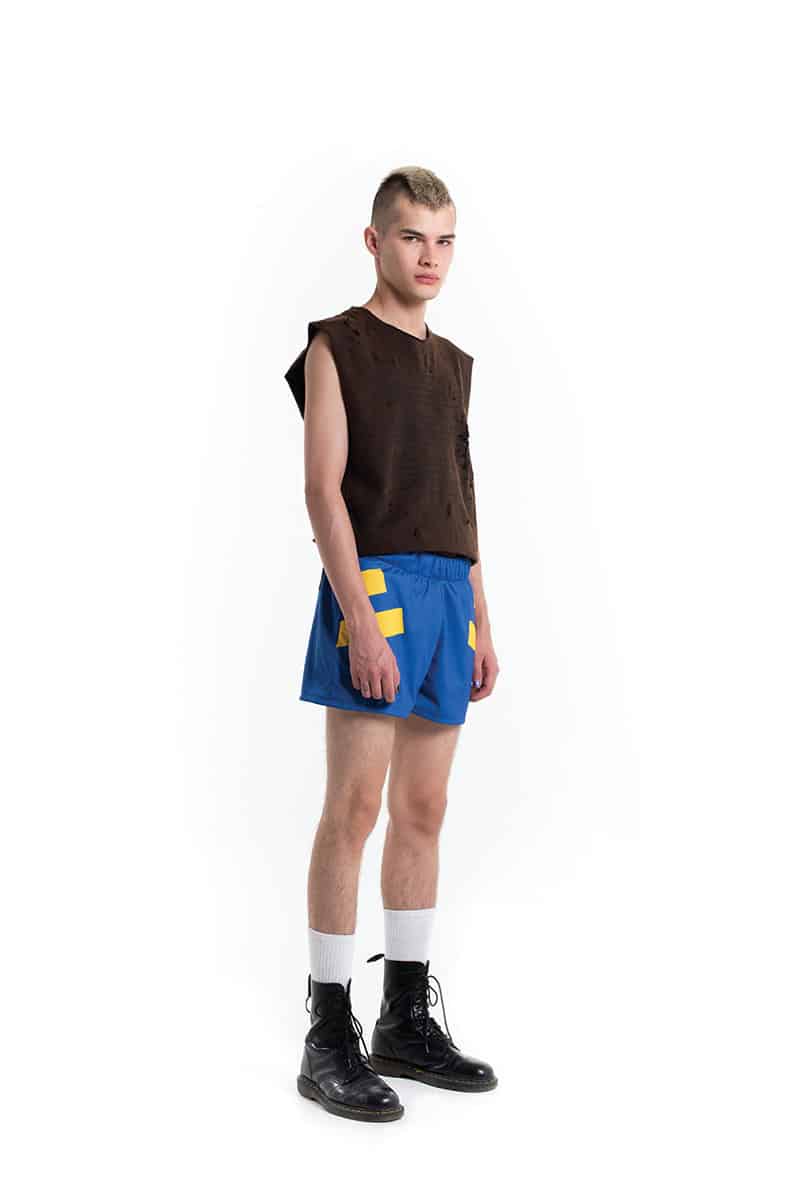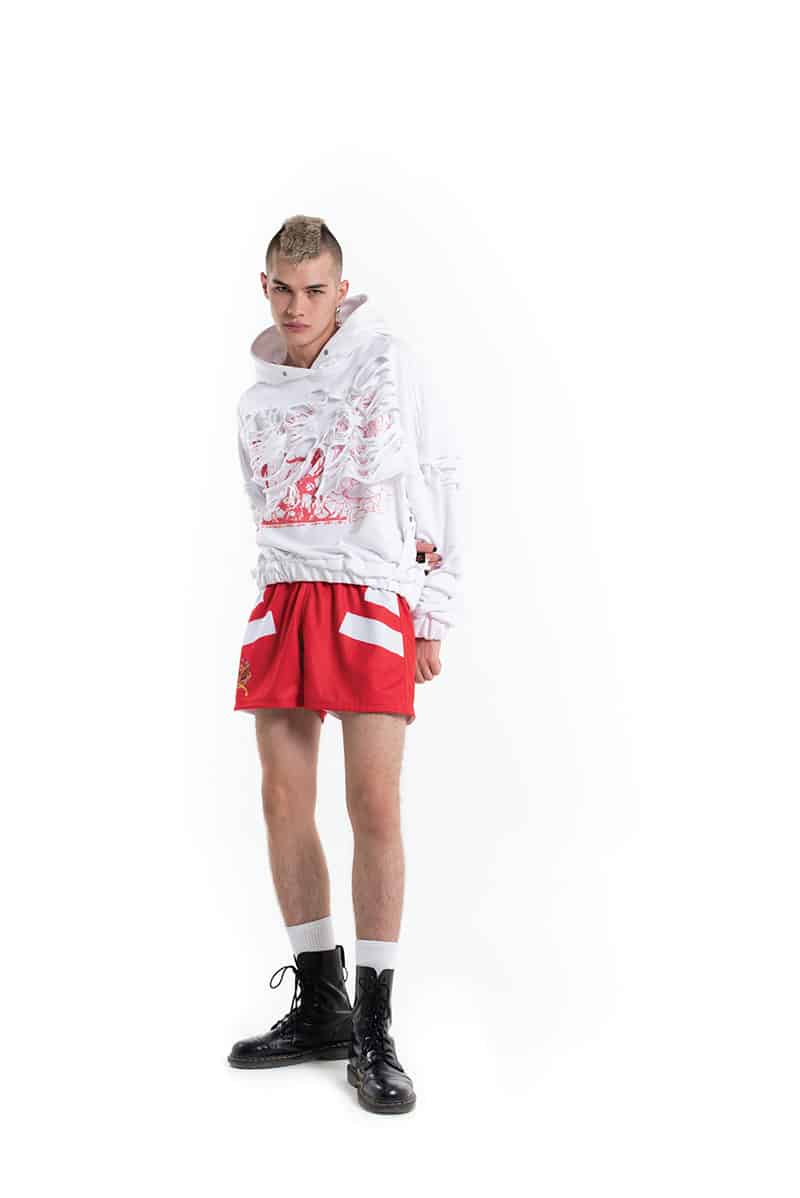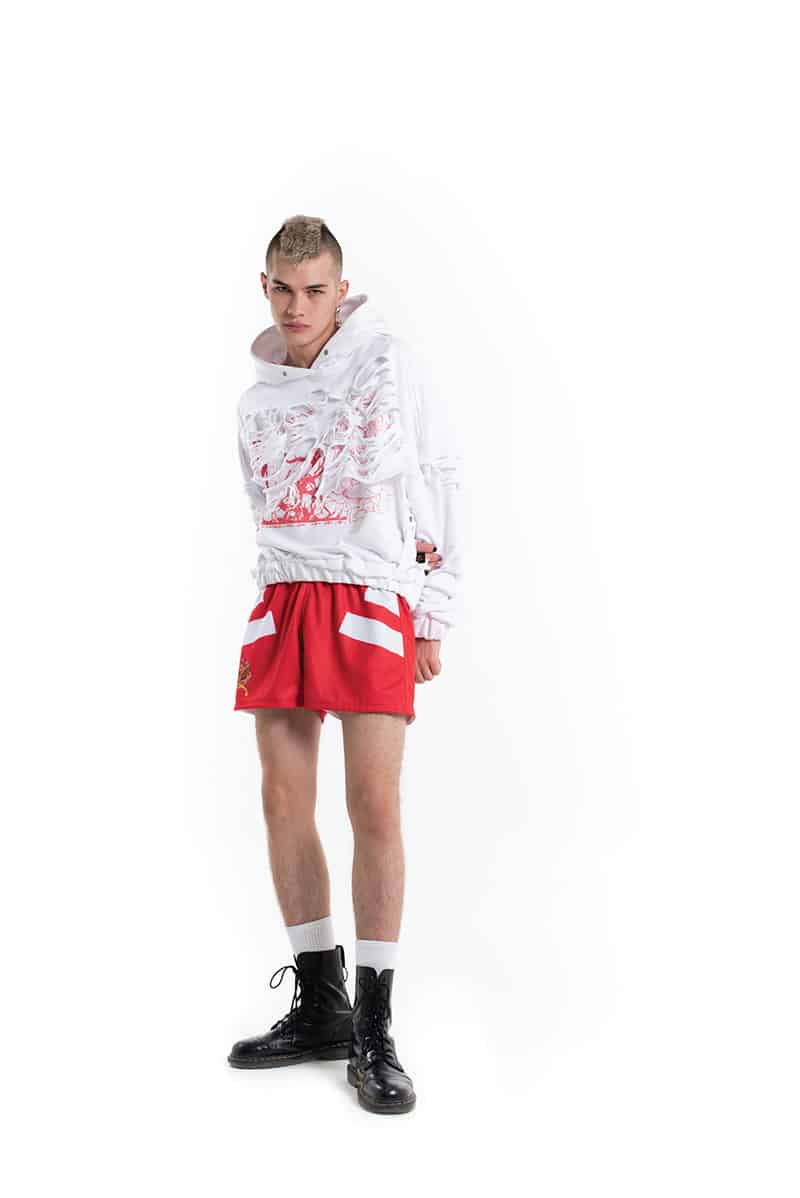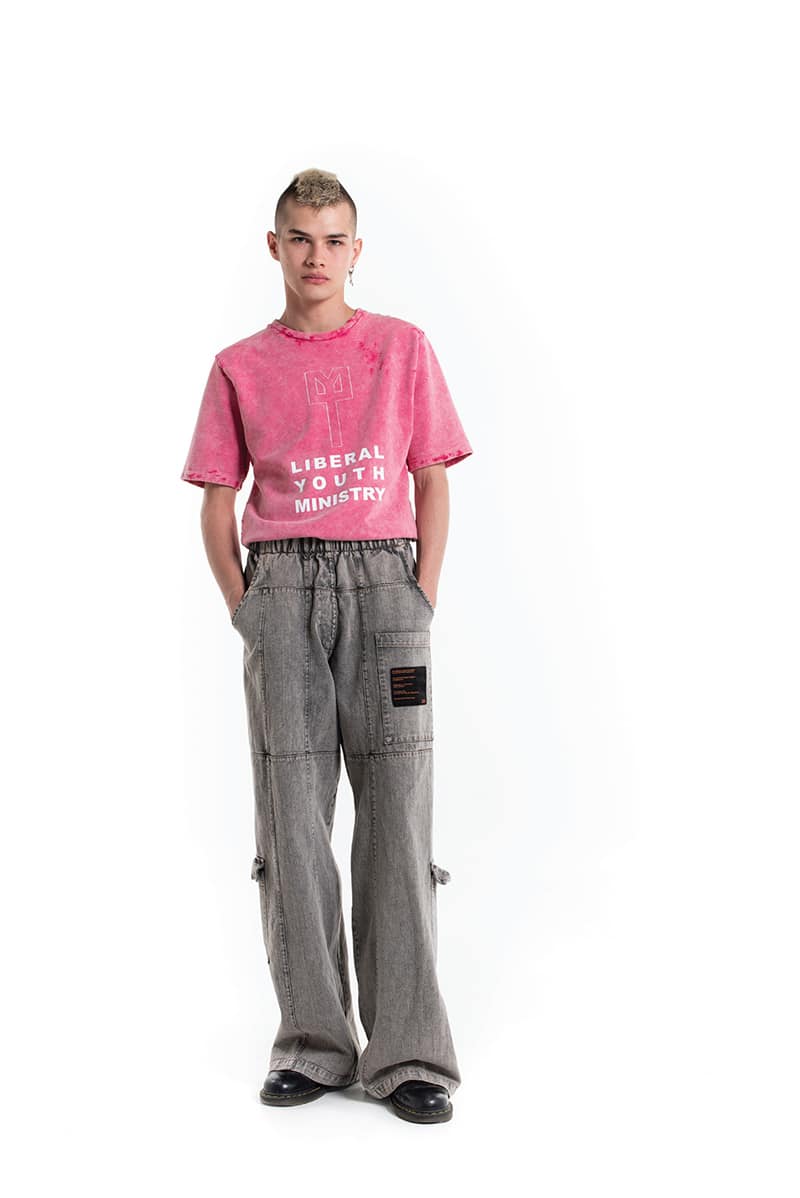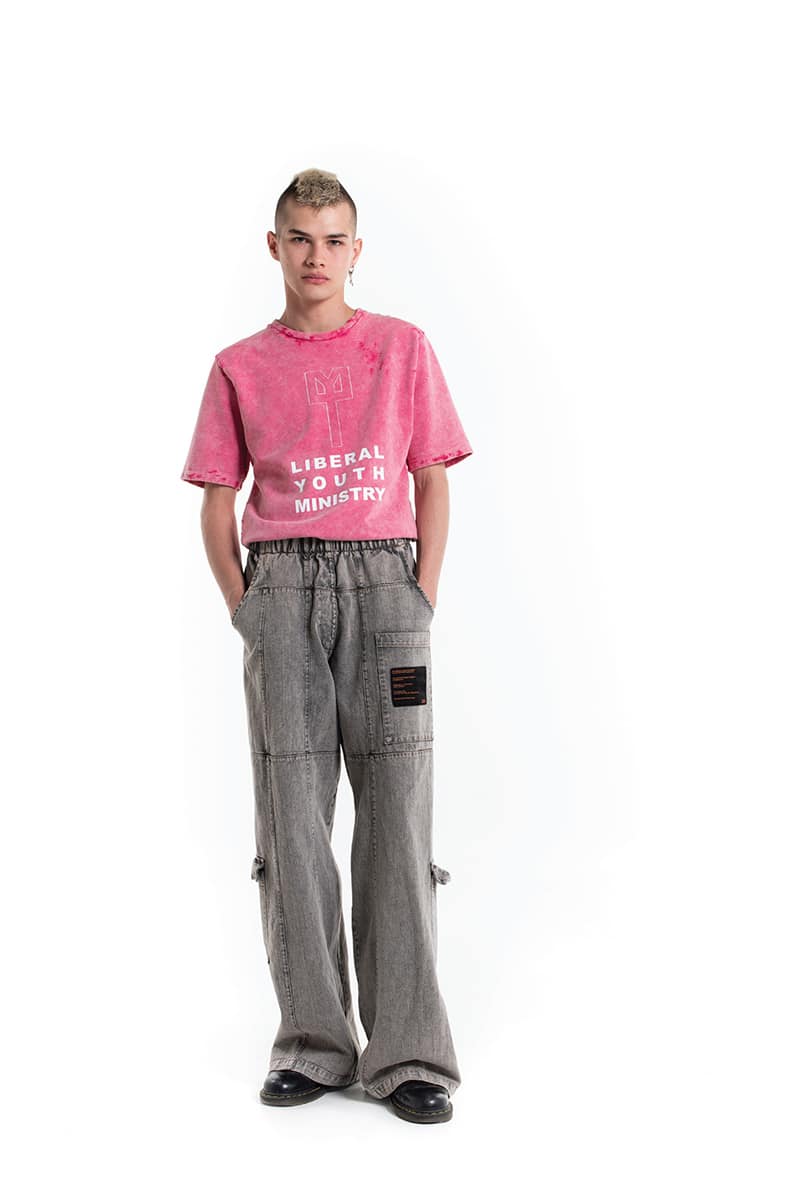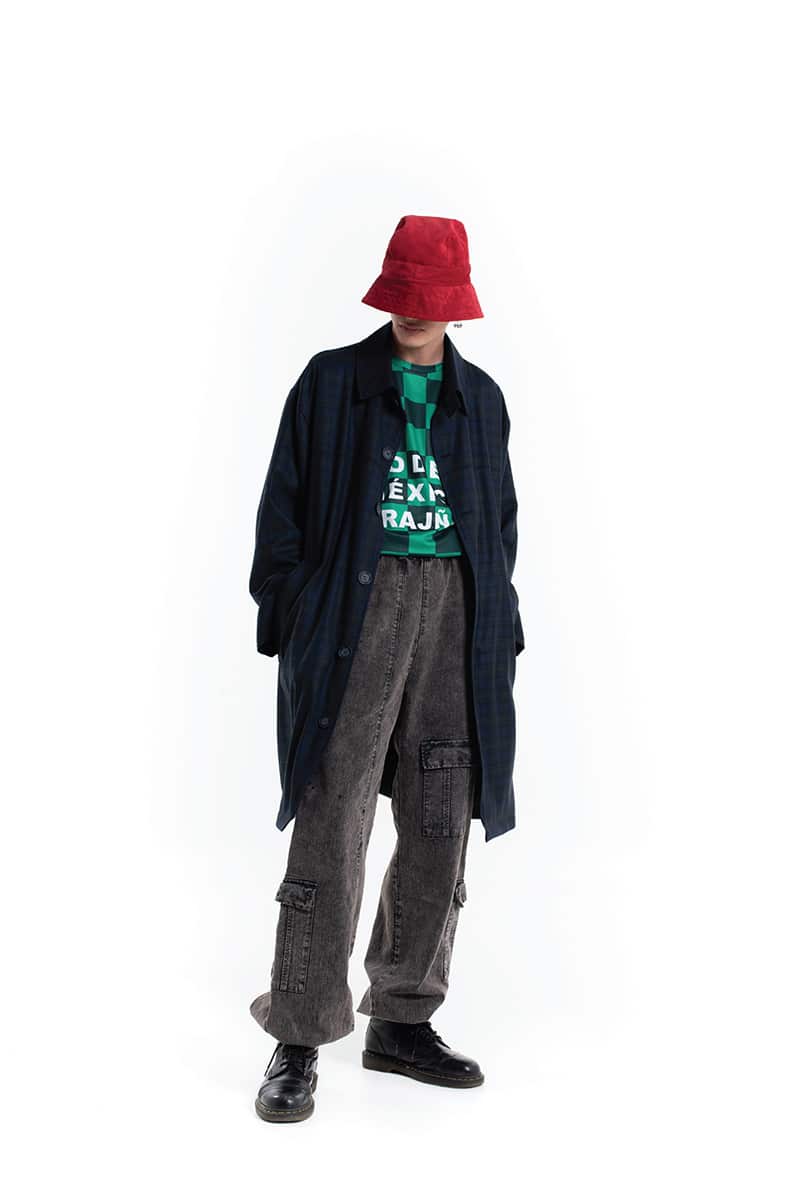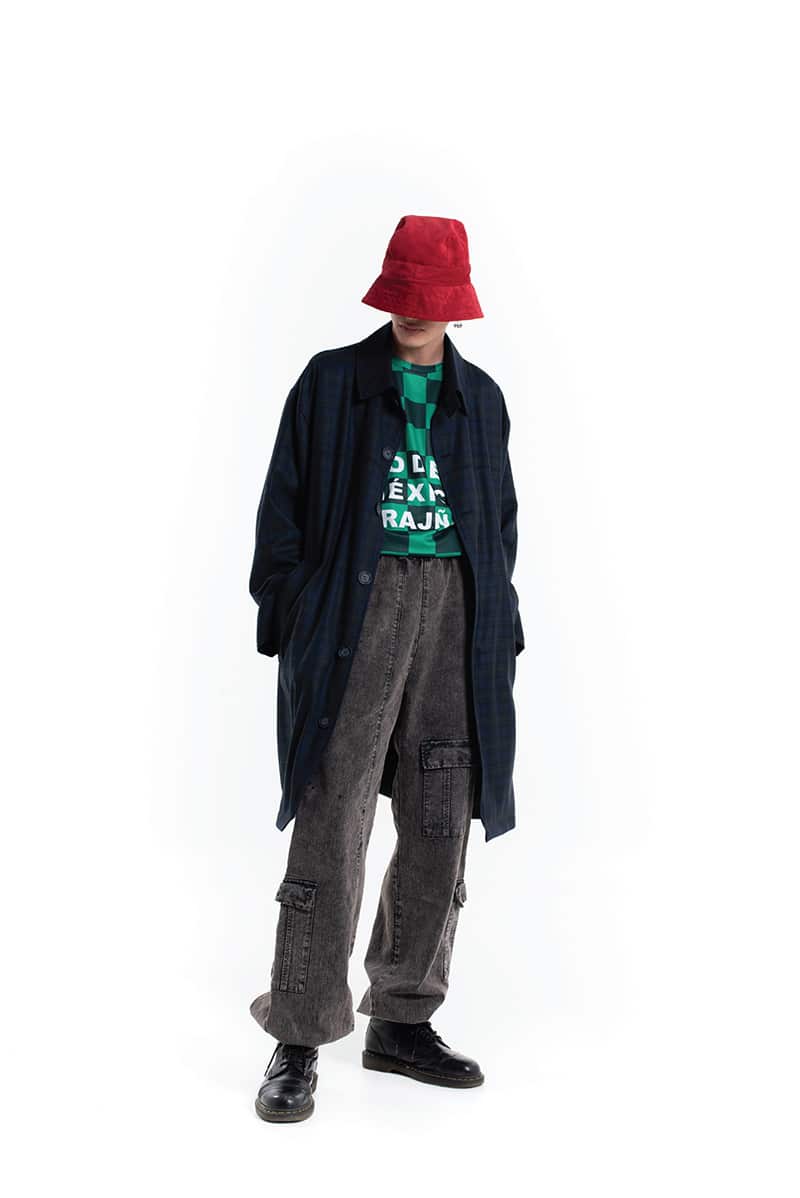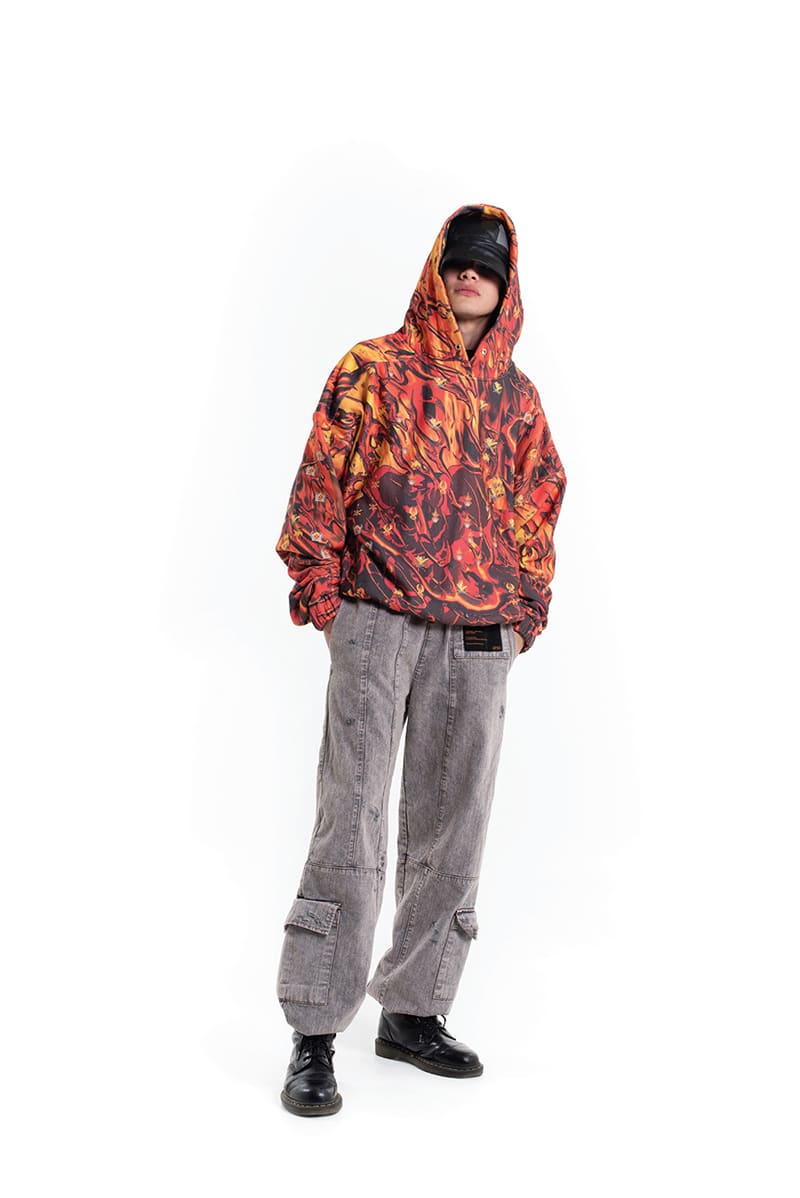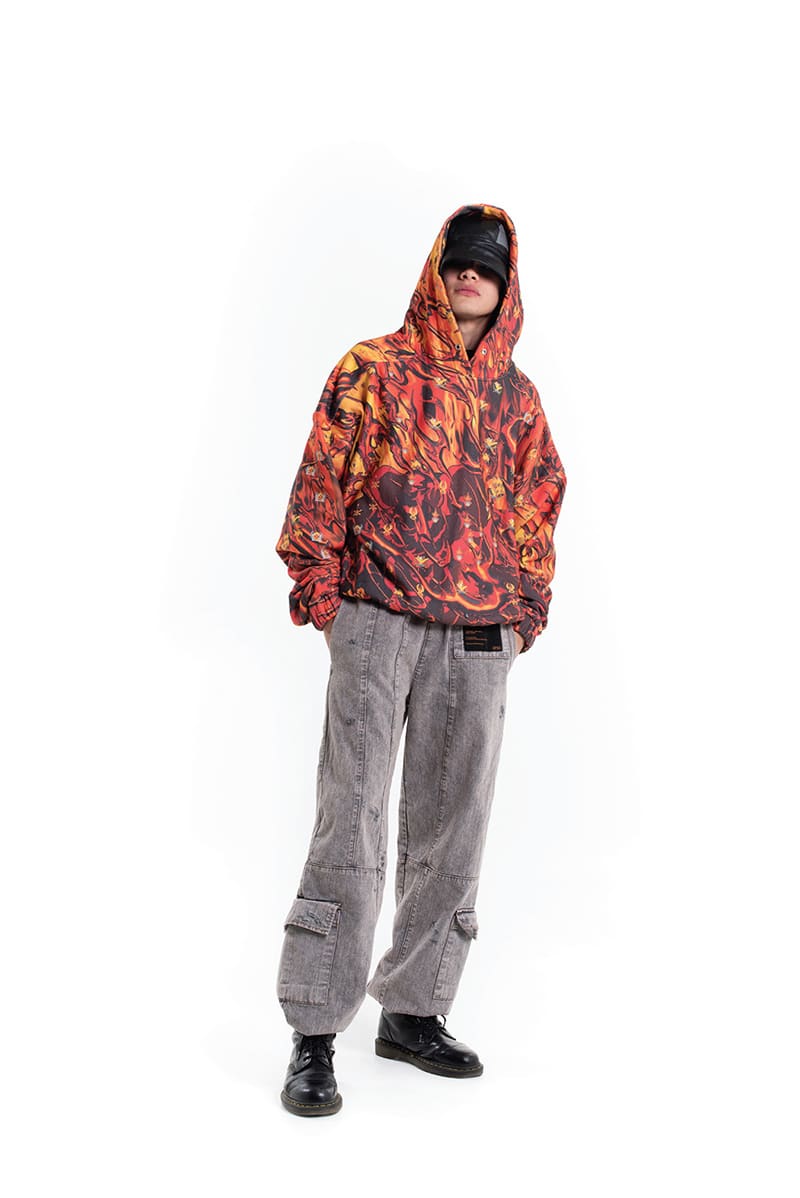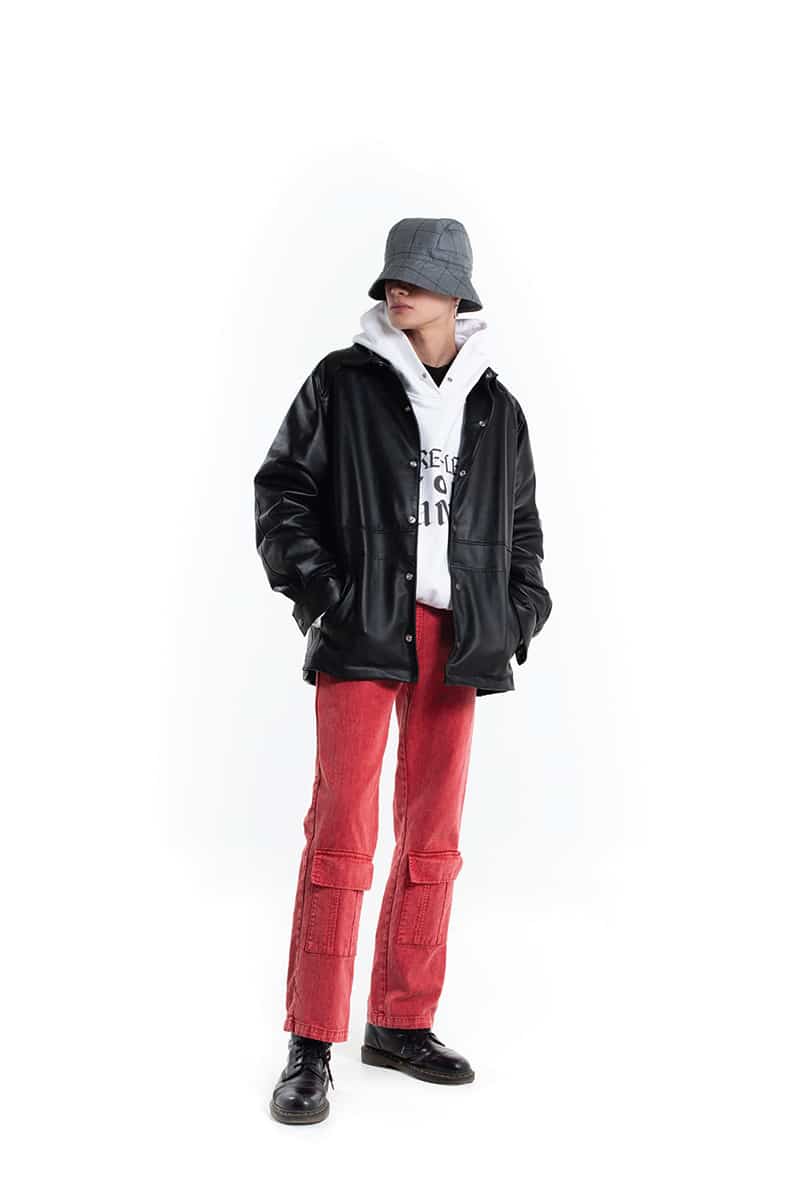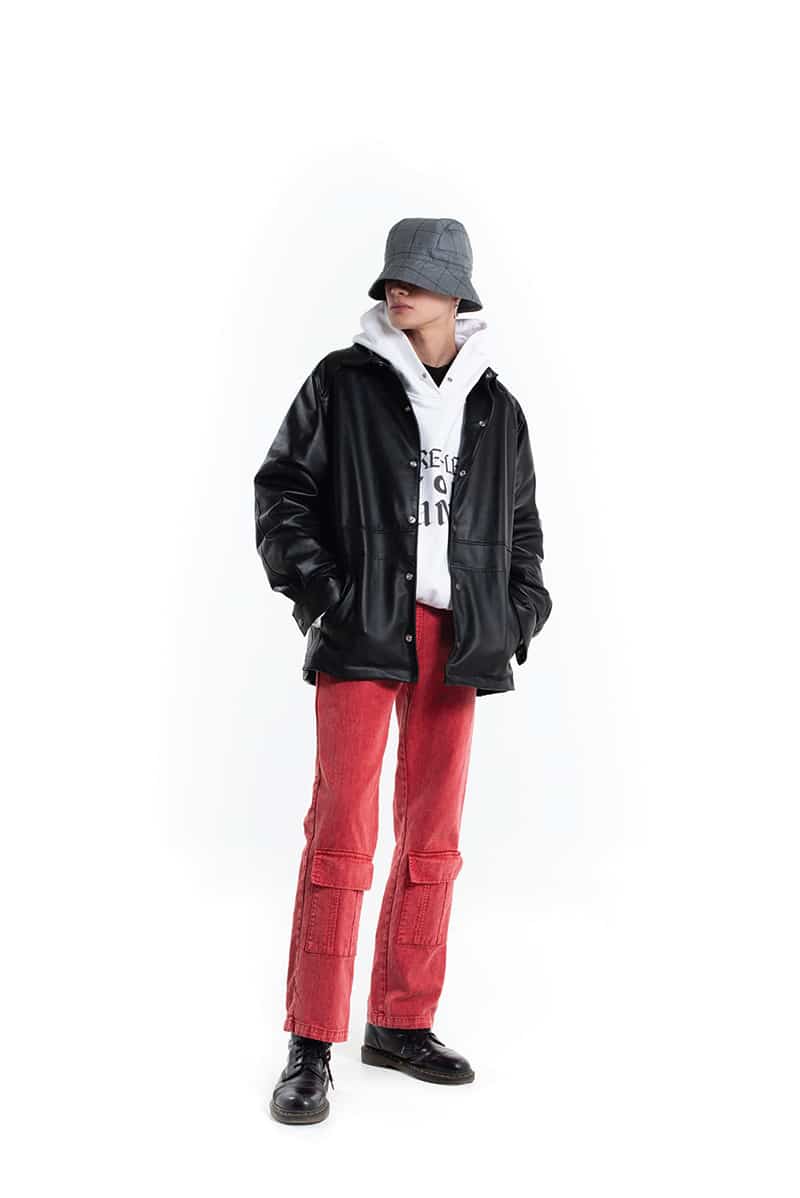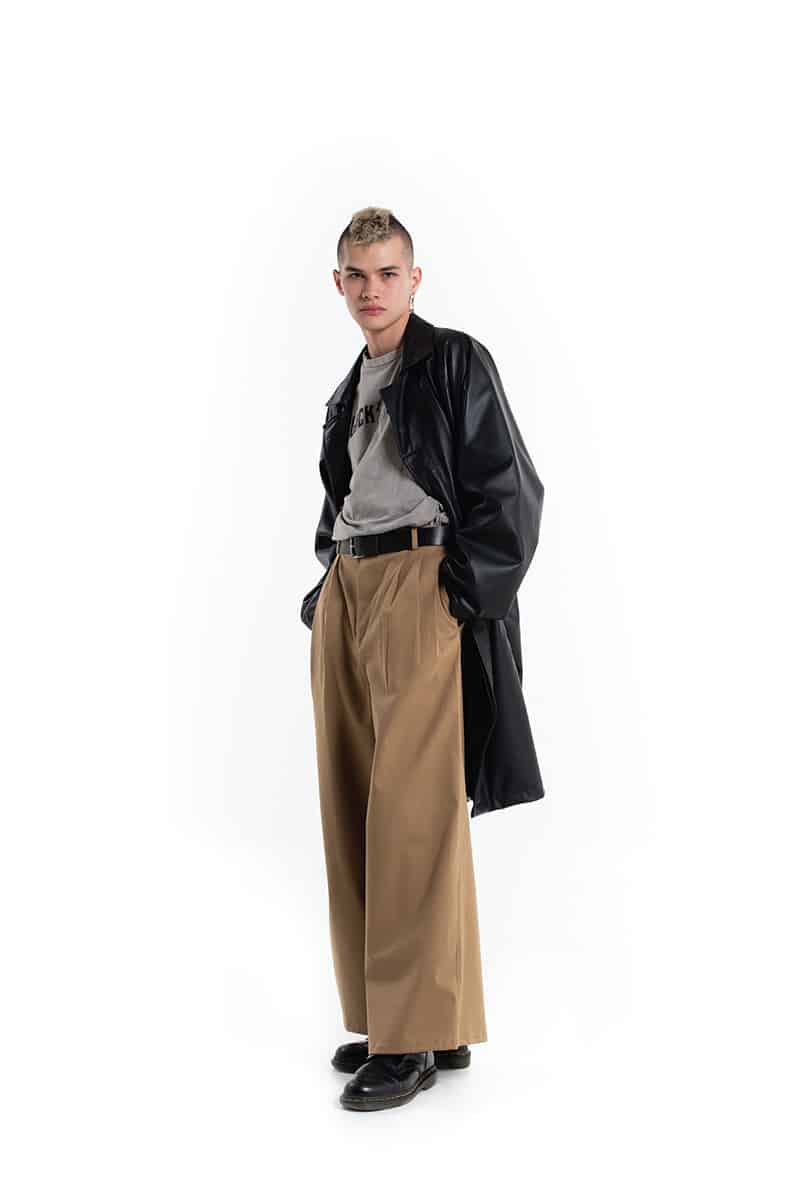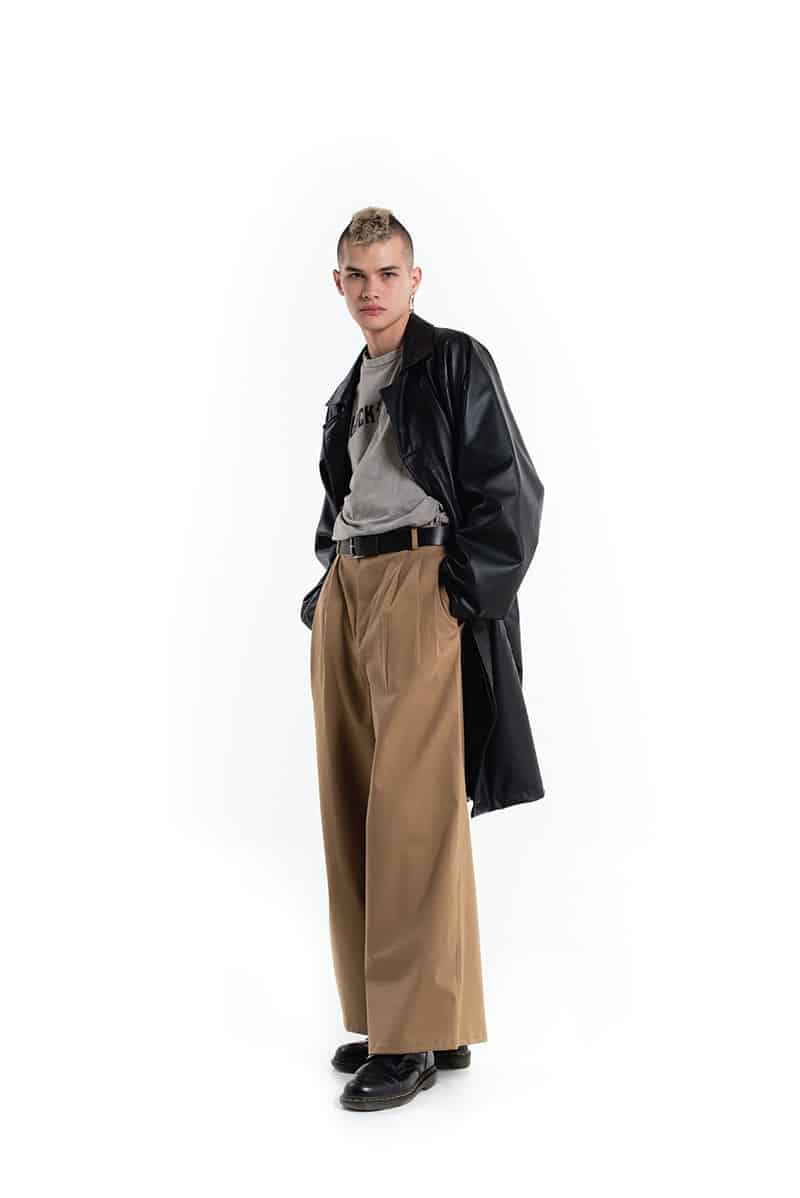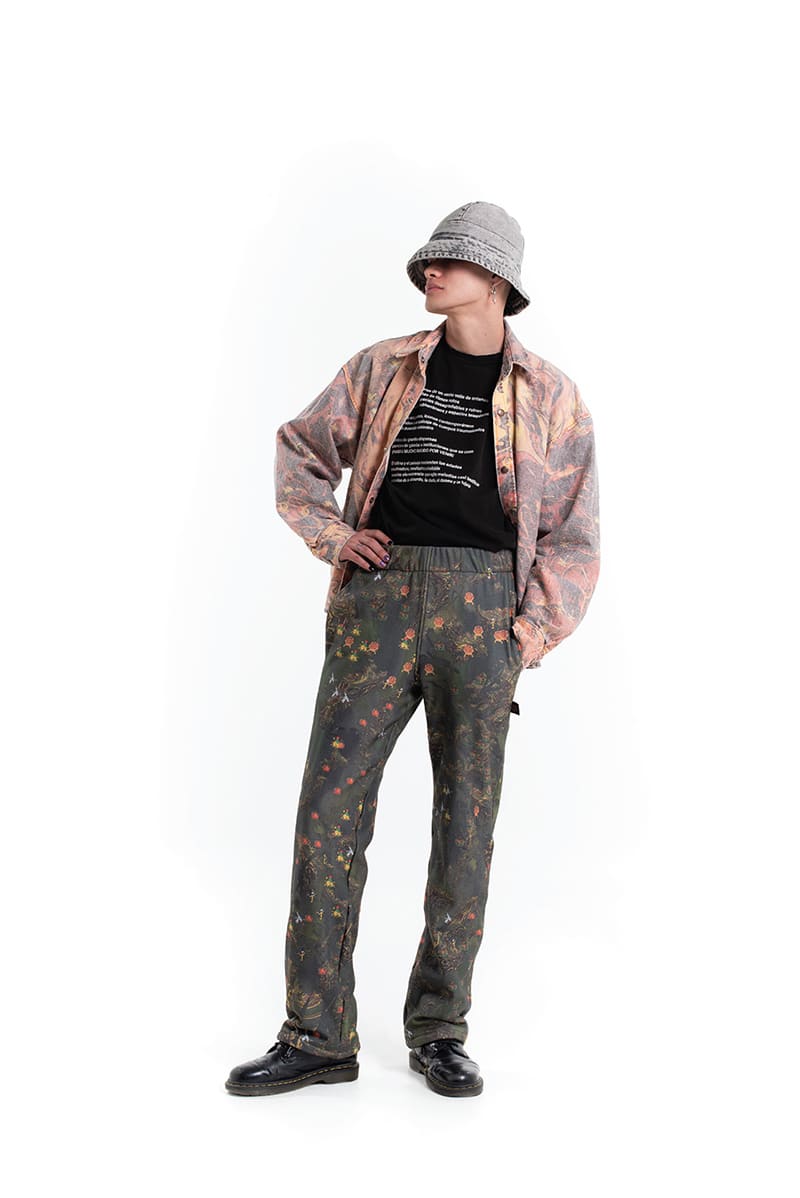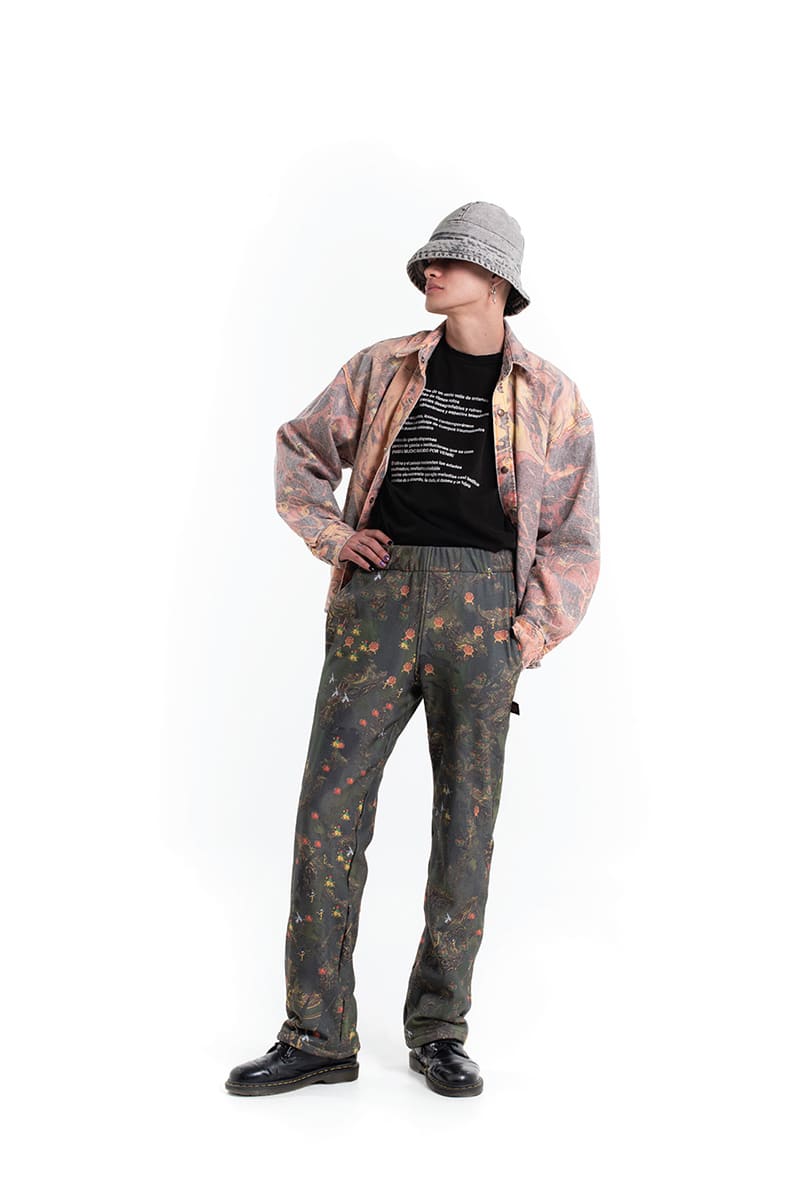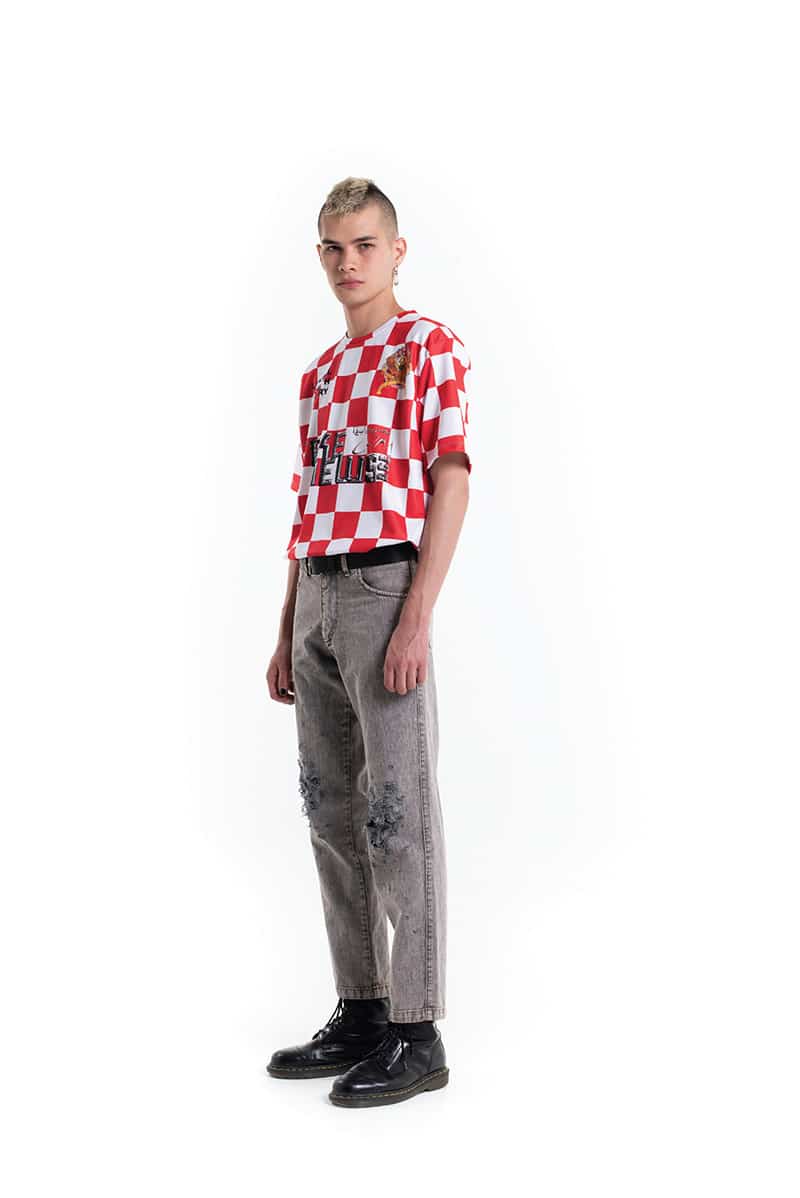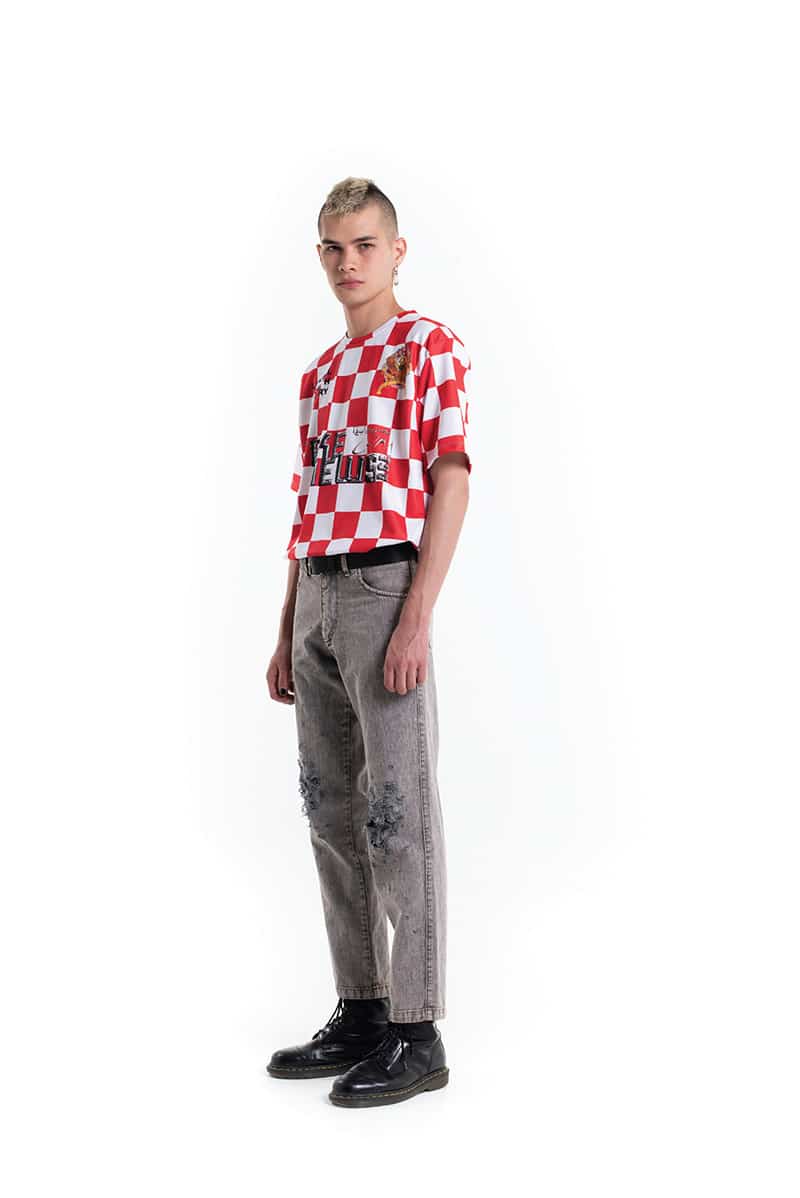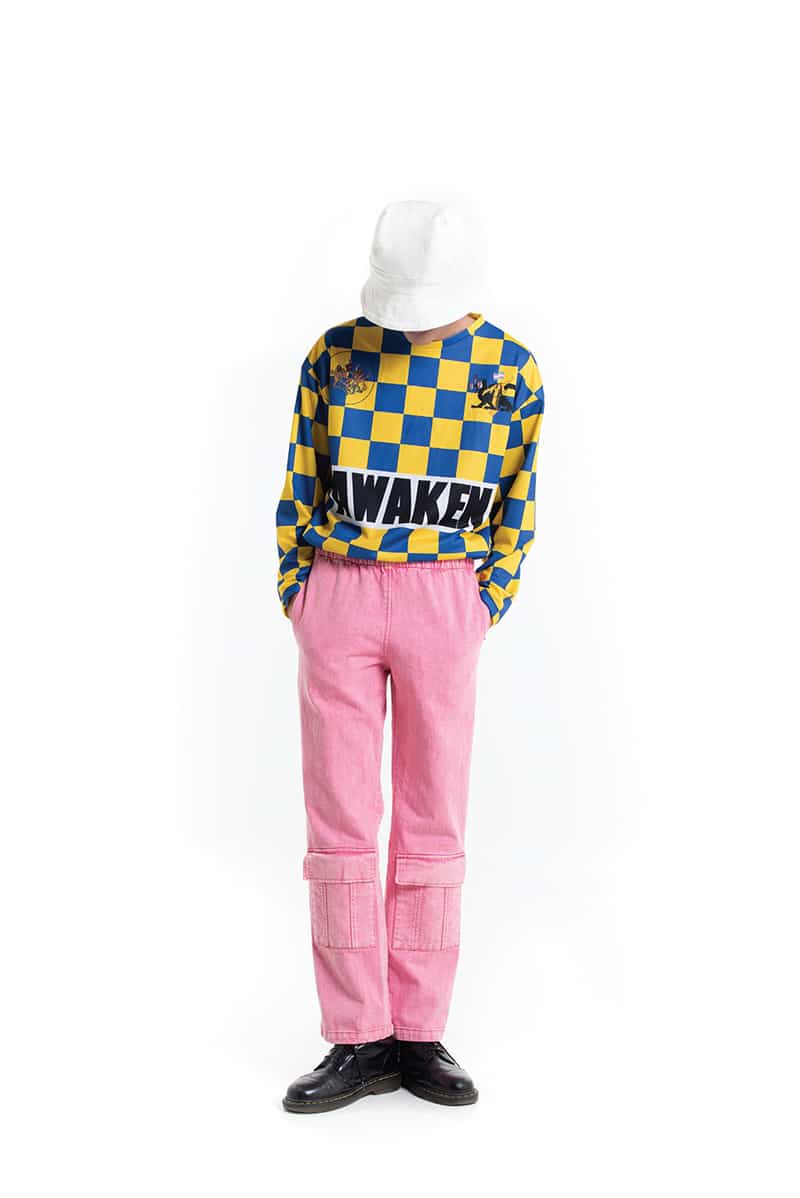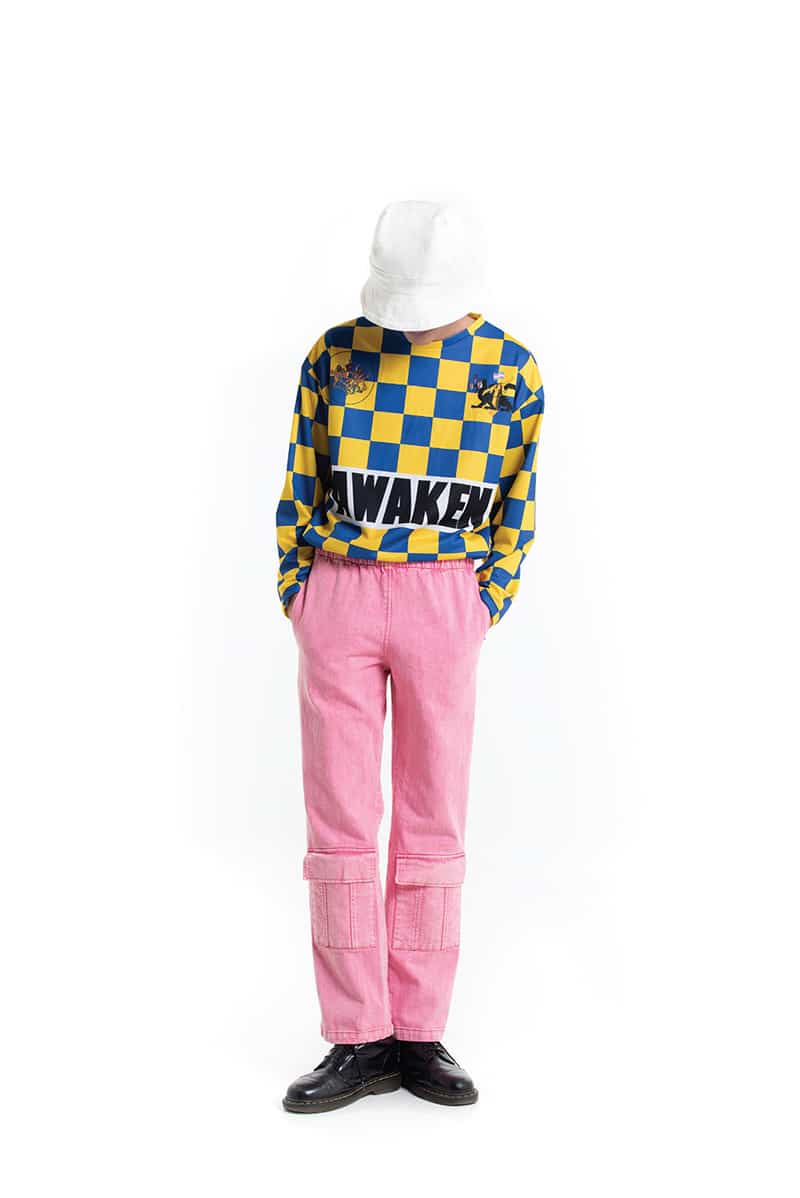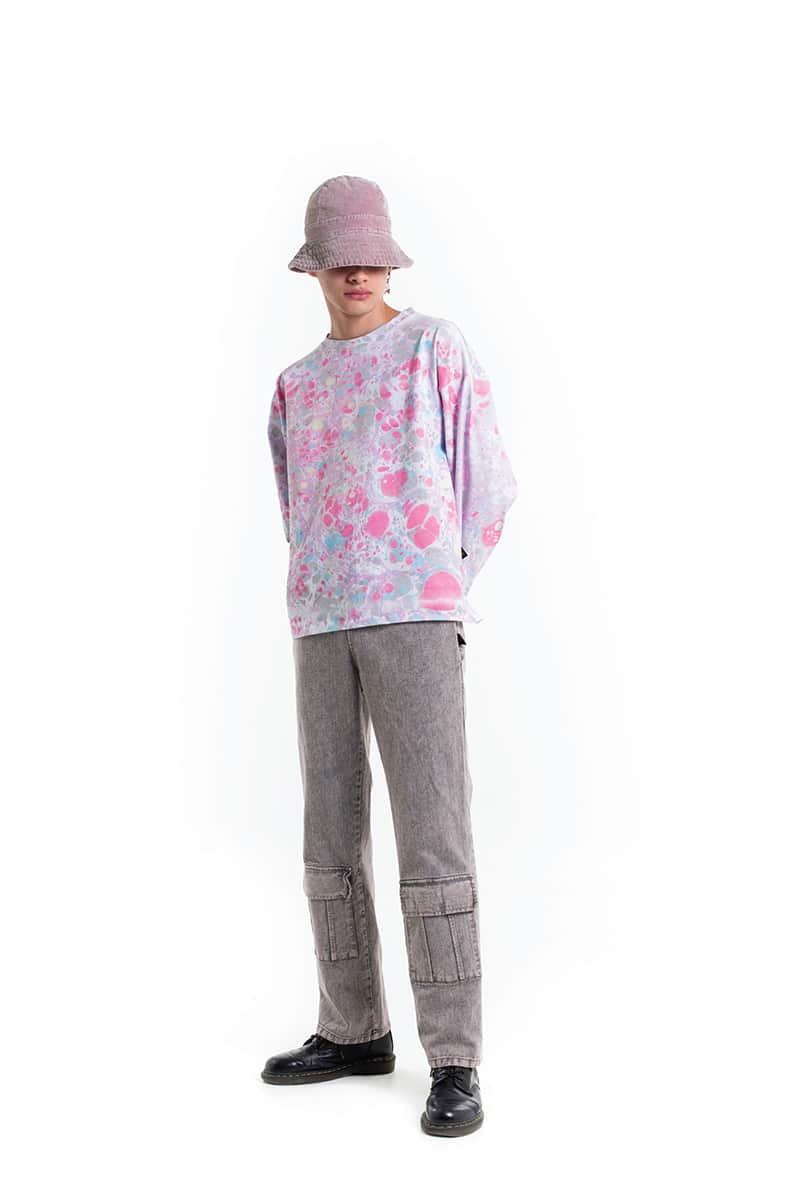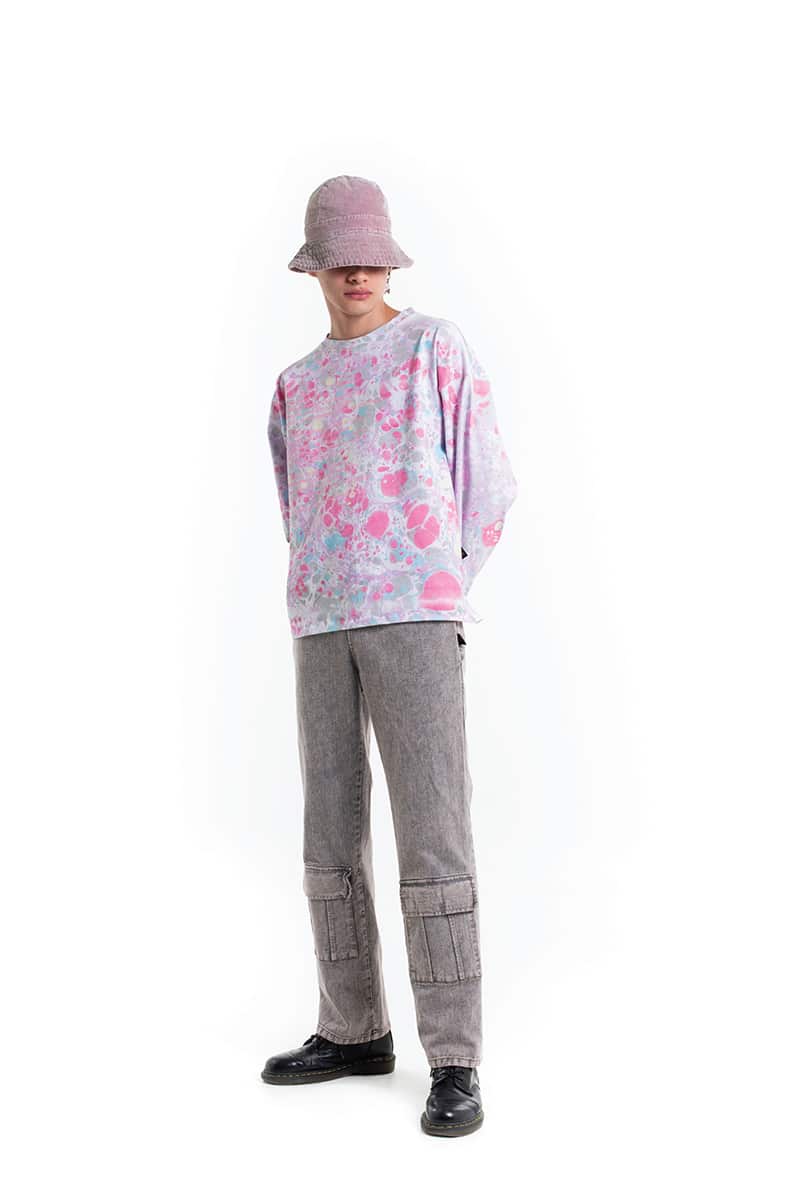 Liberal Youth Ministry (LYM), under Dover Street Market Paris, is a Guadalajara-based brand founded by Mexican designer Antonio Zaragoza in November 2016. 'Ethnic Adolescent', the Spring/Summer 2021 collection is inspired by several different eras including Aztec youth, the conquests of Imperial Spain and the dark anti-youth mysticism of the late 1960s. The collection represents a clashing of ideas and references as well as silhouettes, fabrics and graphics, all while exploring the concept of retro-futurism.
Each collection approaches the universality of youth and is deeply influenced by American pop culture, films, and music of the 80s and 90s. Rooted in customary punk and garage styles, LYM designer Antonio Zaragoza continues to weave his personal influences from the 80s and 90s pop-culture into his ongoing dialogue on the universality of youth.
The highly eclectic SS21 collection introduces Japanese graphics, Spanish poems, an Imperialistic-futuristic coat of arms, and FIFA-inspired soccer jersey to the line of t-shirts, hoodies, leather jackets, distressed denim and tops, blazers, and jackets. Additionally, while always drawn to the symbiotic relationship of fashion and music, Zaragoza collaborated with close friend Diego Romero on an original song titled 'NUEVA EDAD DE PIEDRA' (New Stone Age), directly tying the themes of the collection between garments and song.
Art Direction: Antonio Zaragoza
Photos: Antonio Zaragoza and Ivan Tamayo
Lookbook Artwork/Graphics: Mauricio Orozco
Model: Alfredo Diaz
LYM available at all Dover Street Markets and select global retailers starting January 2021.