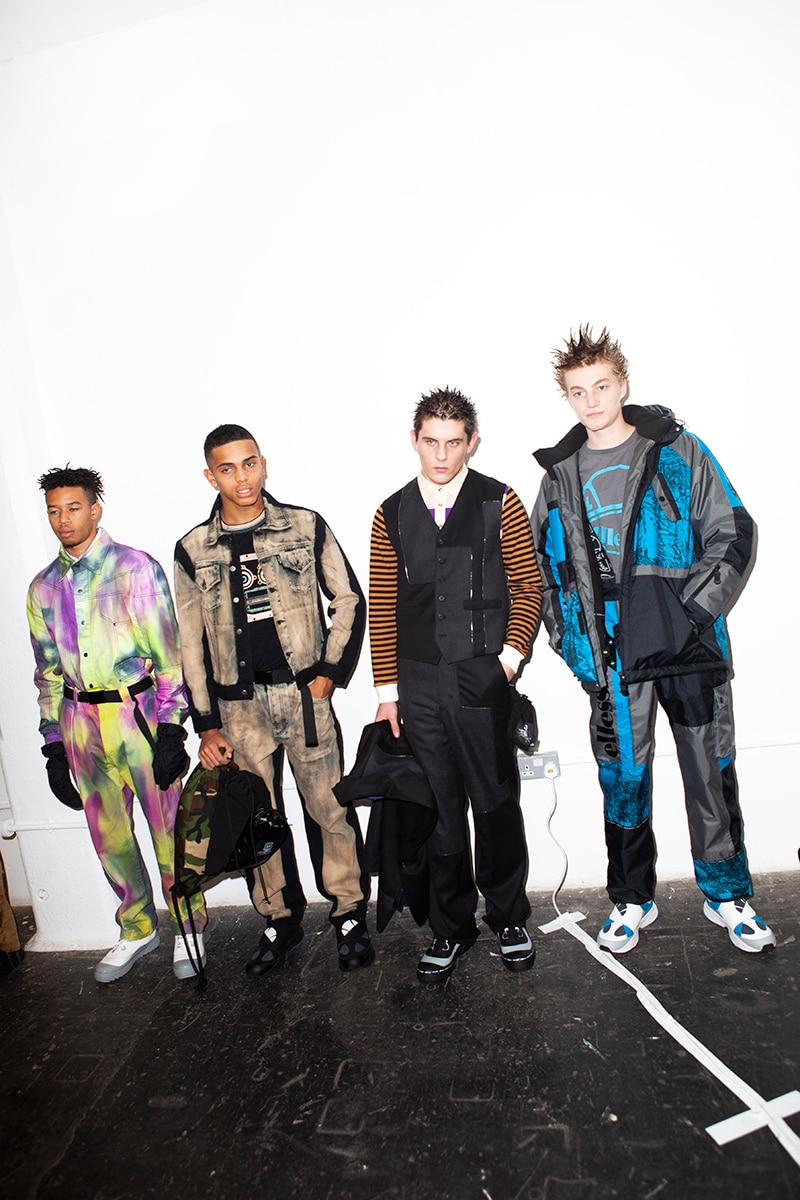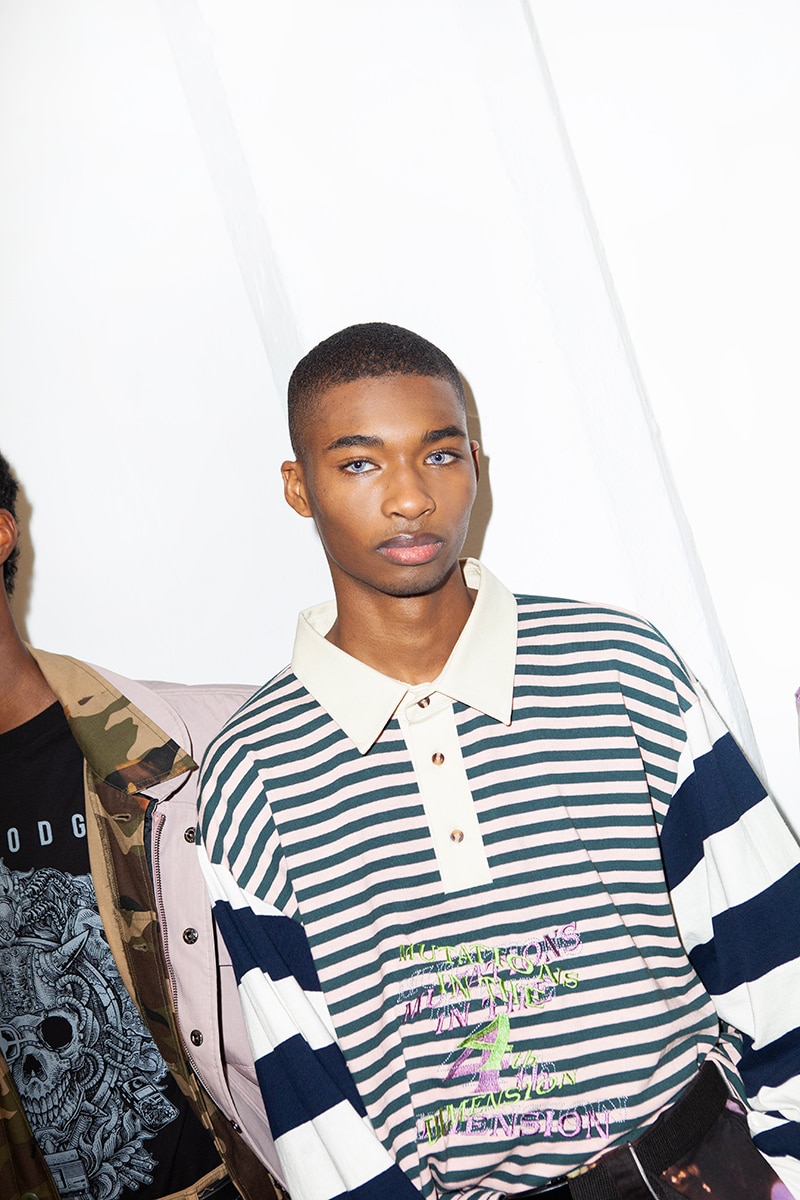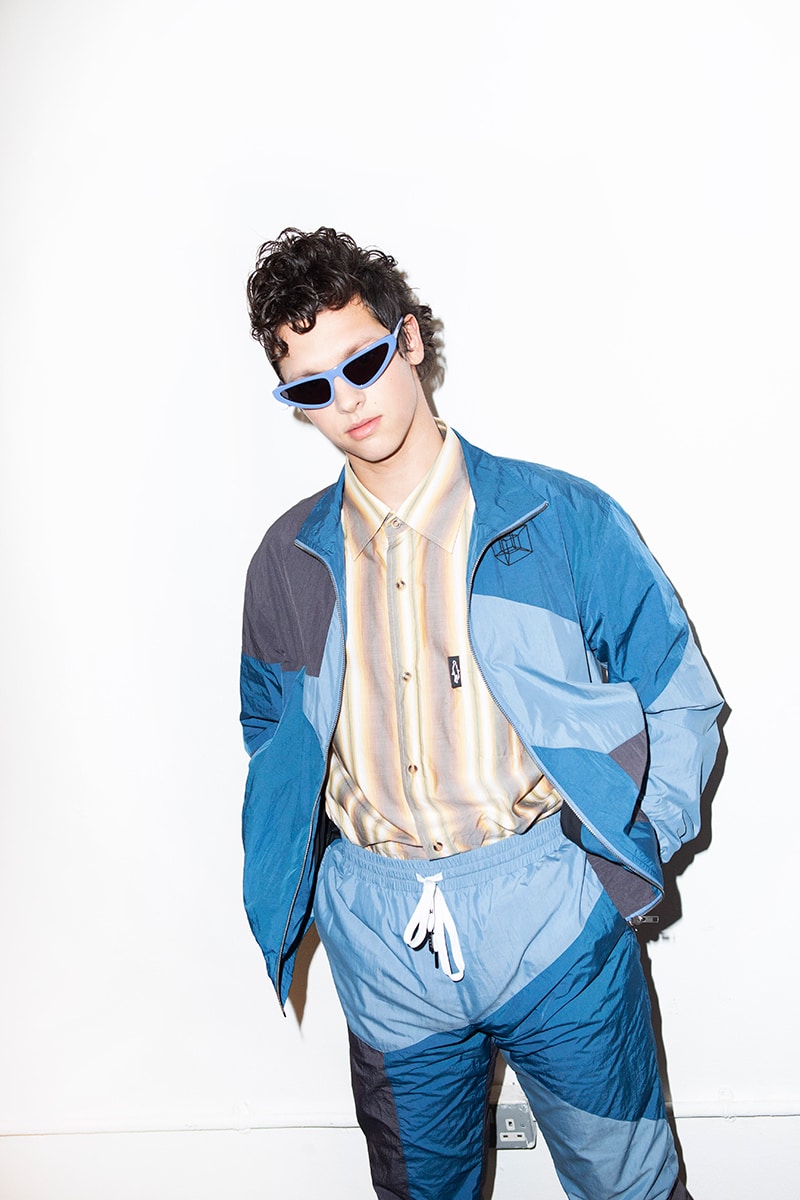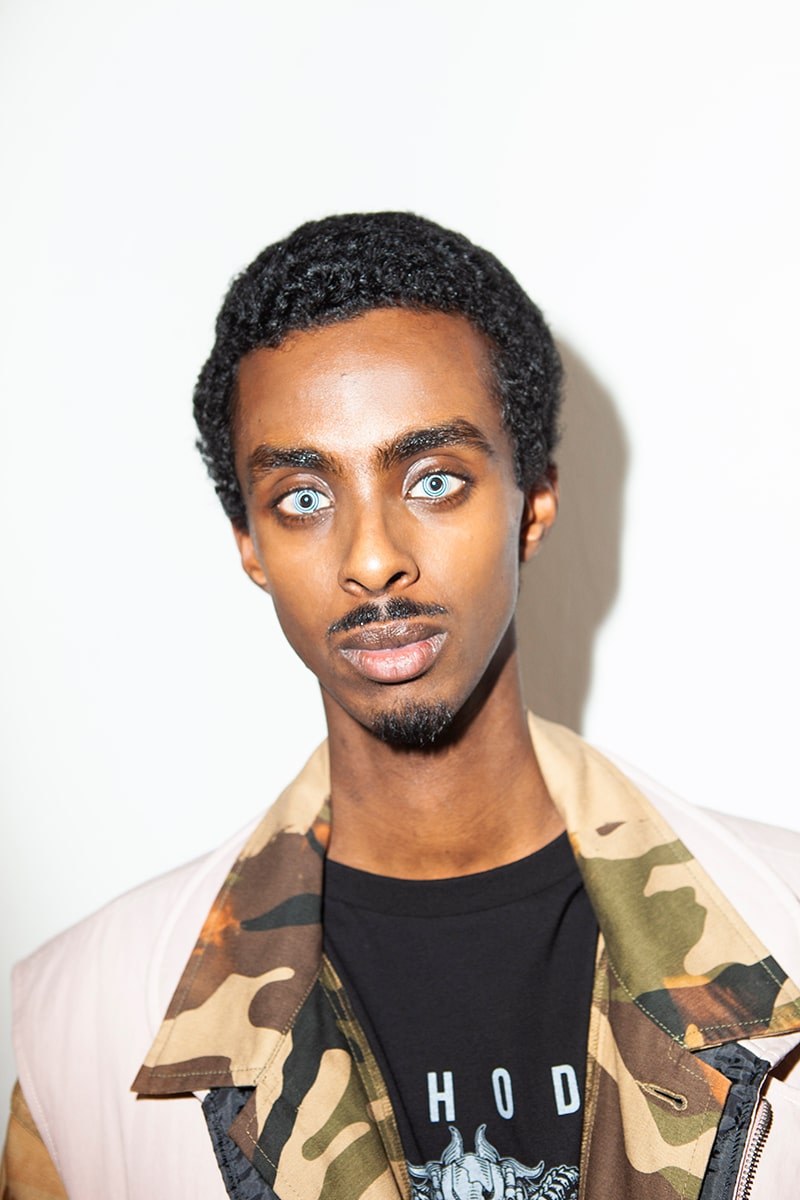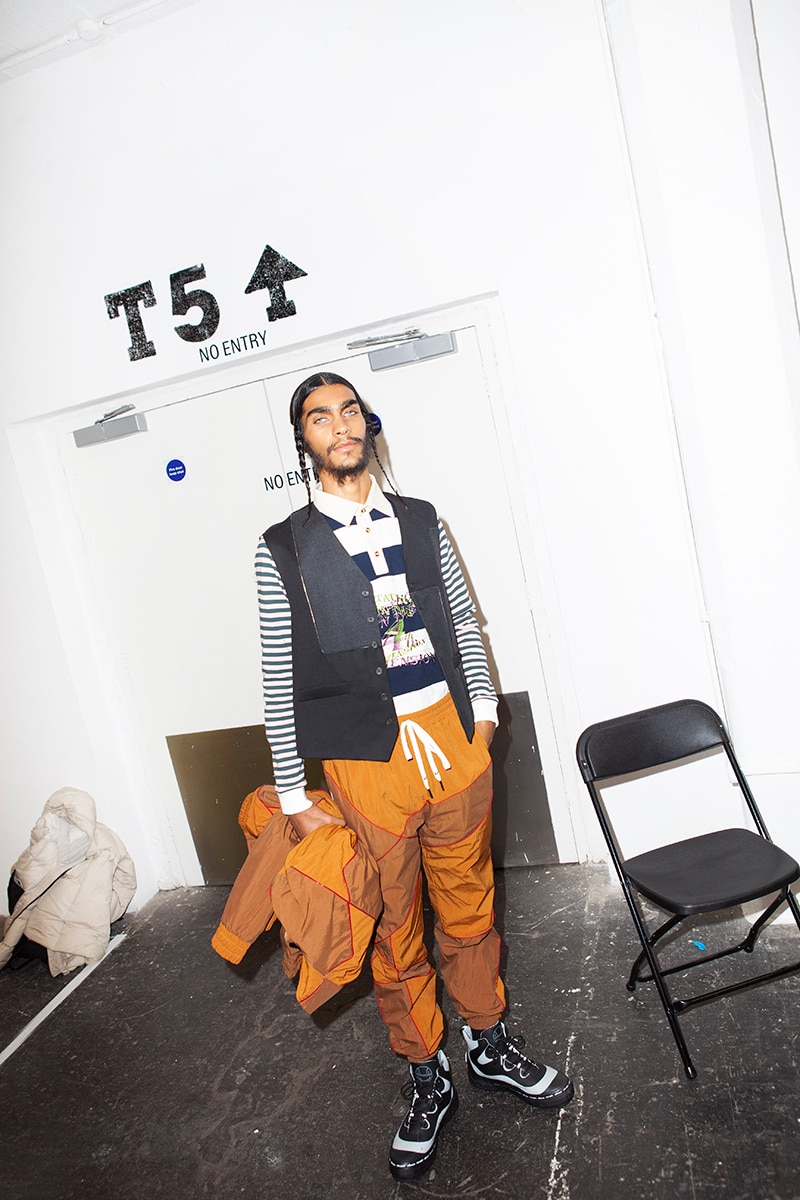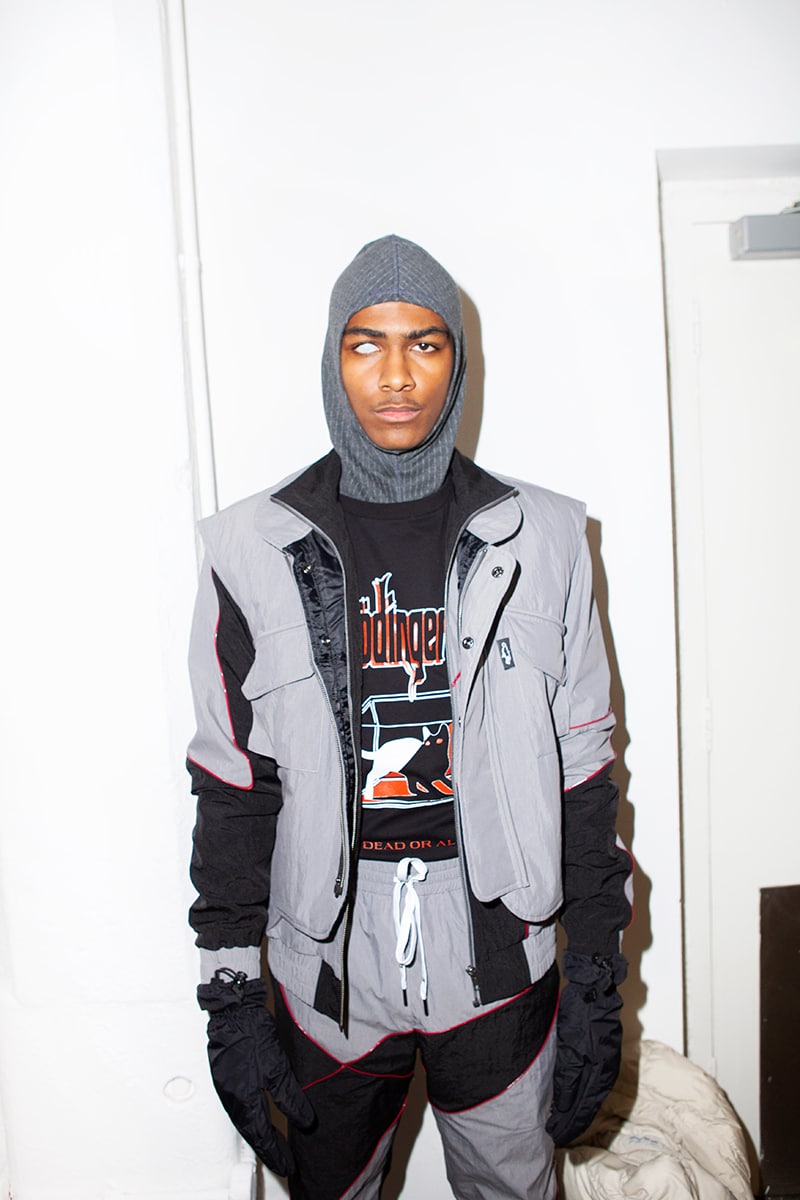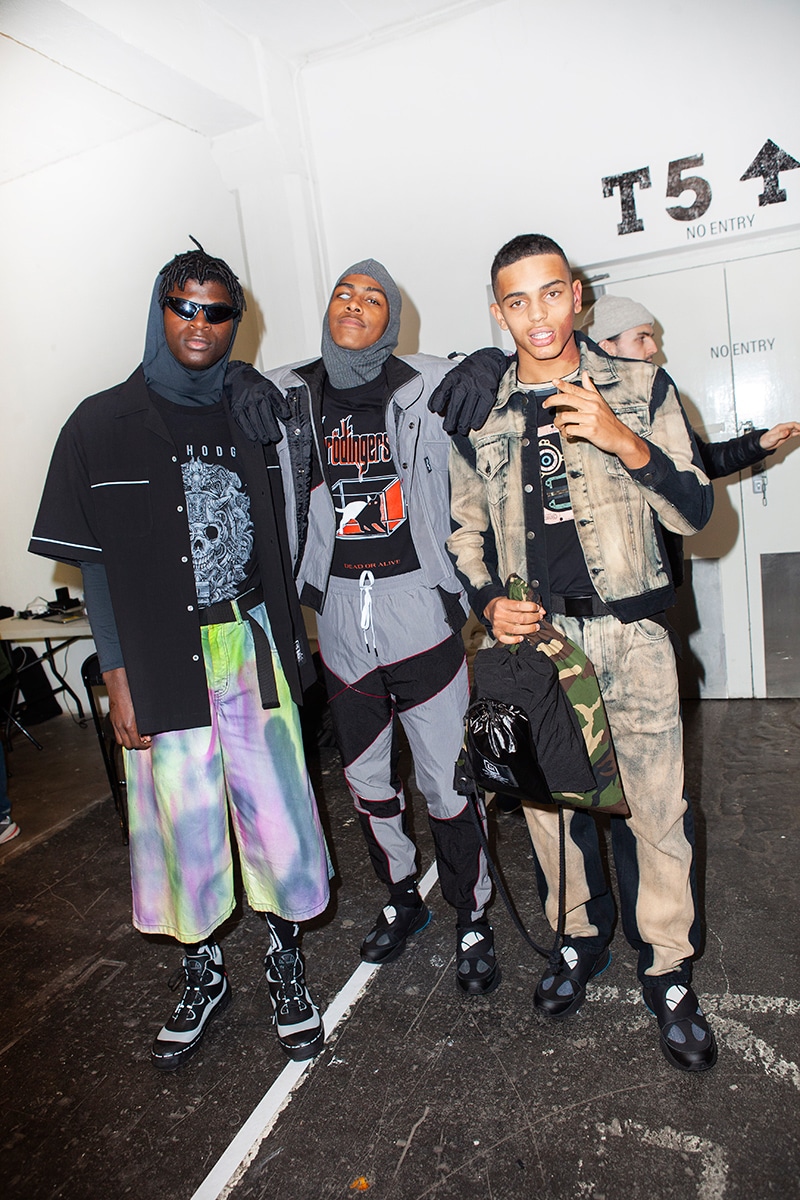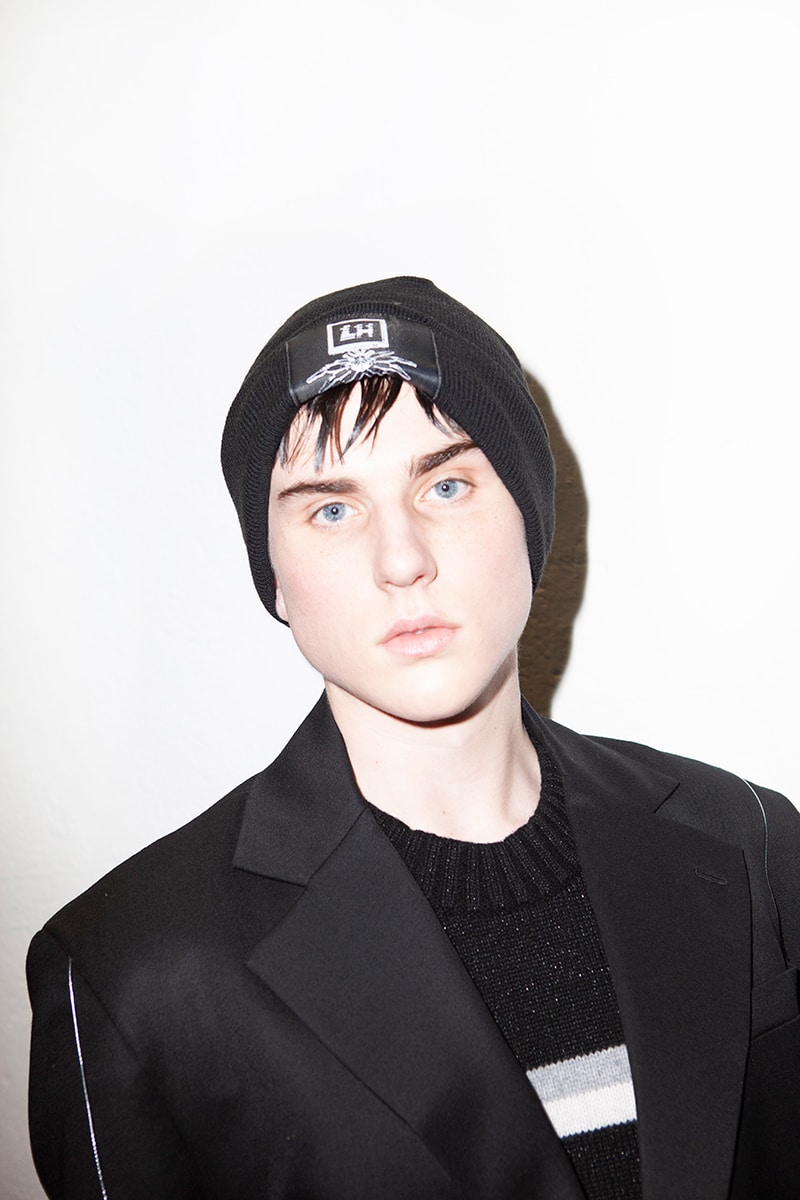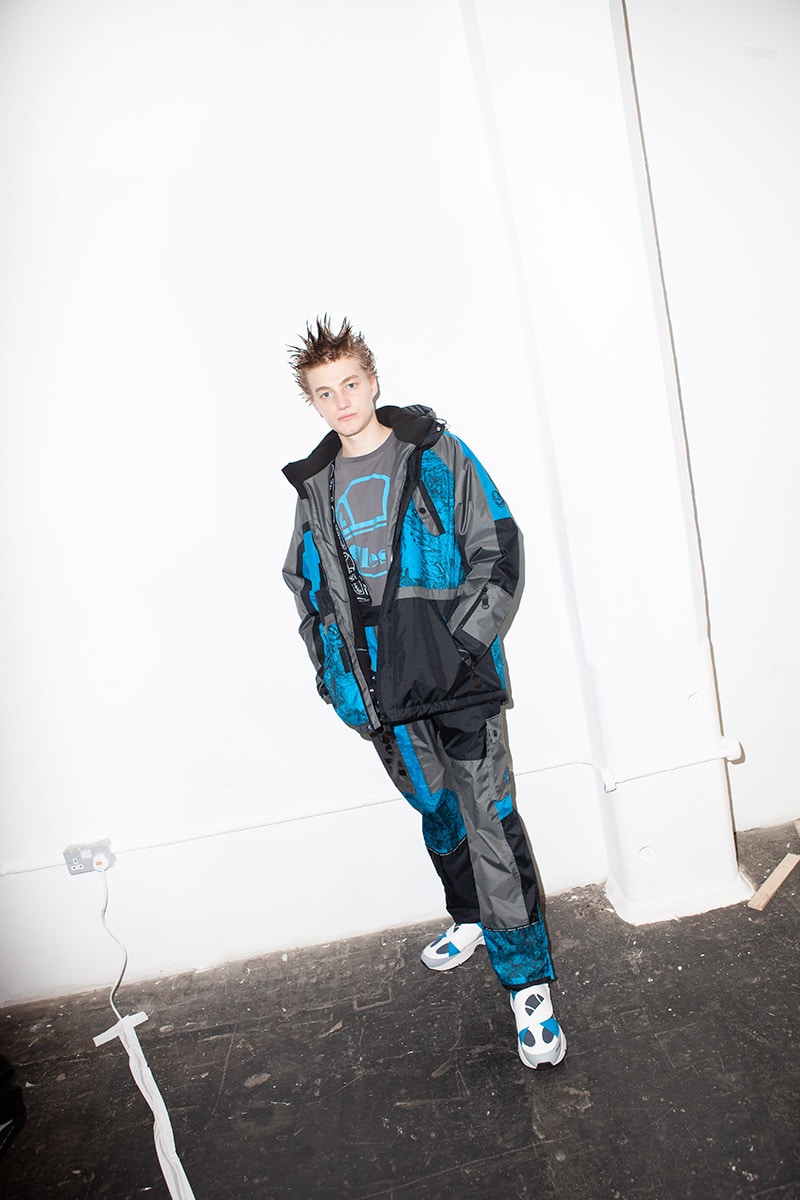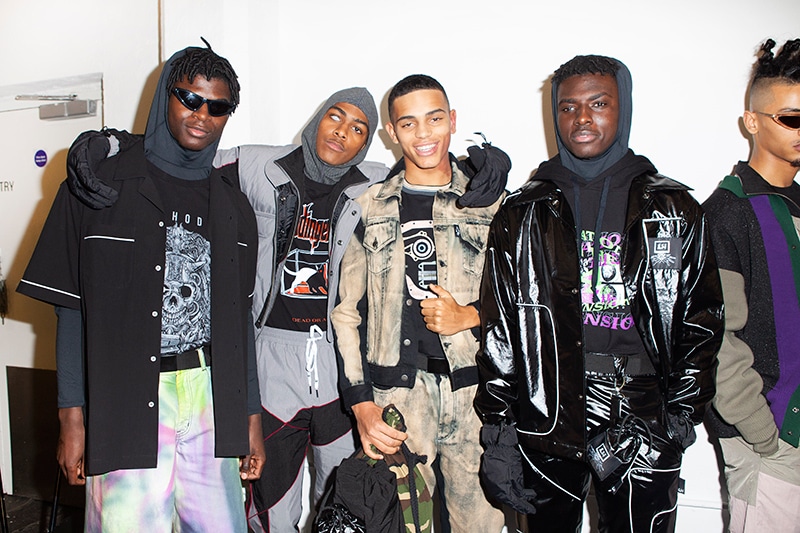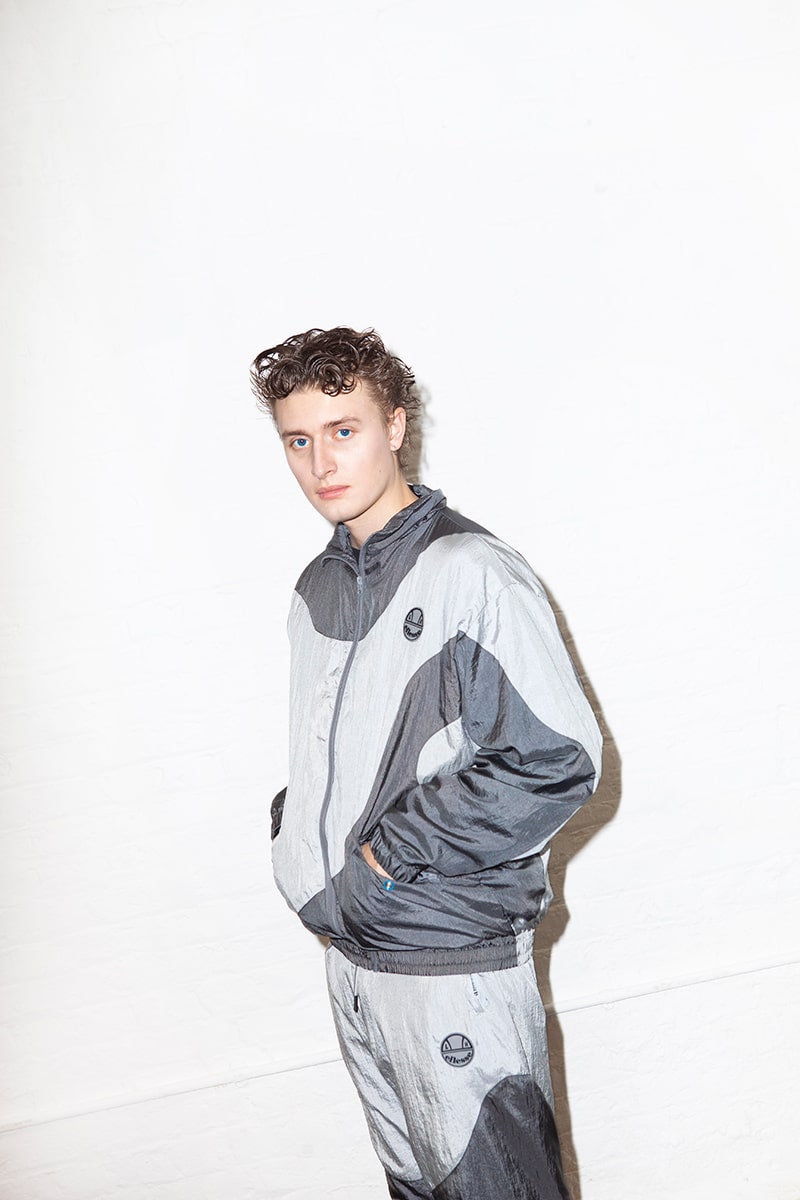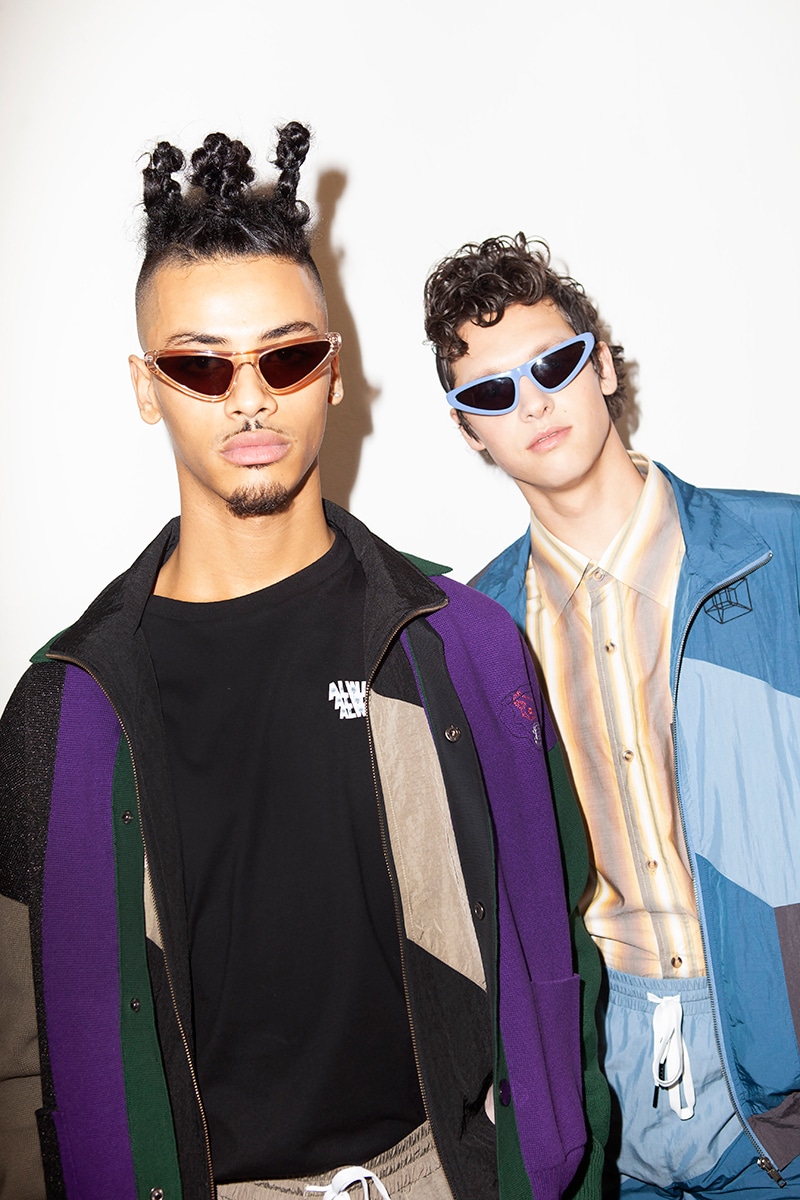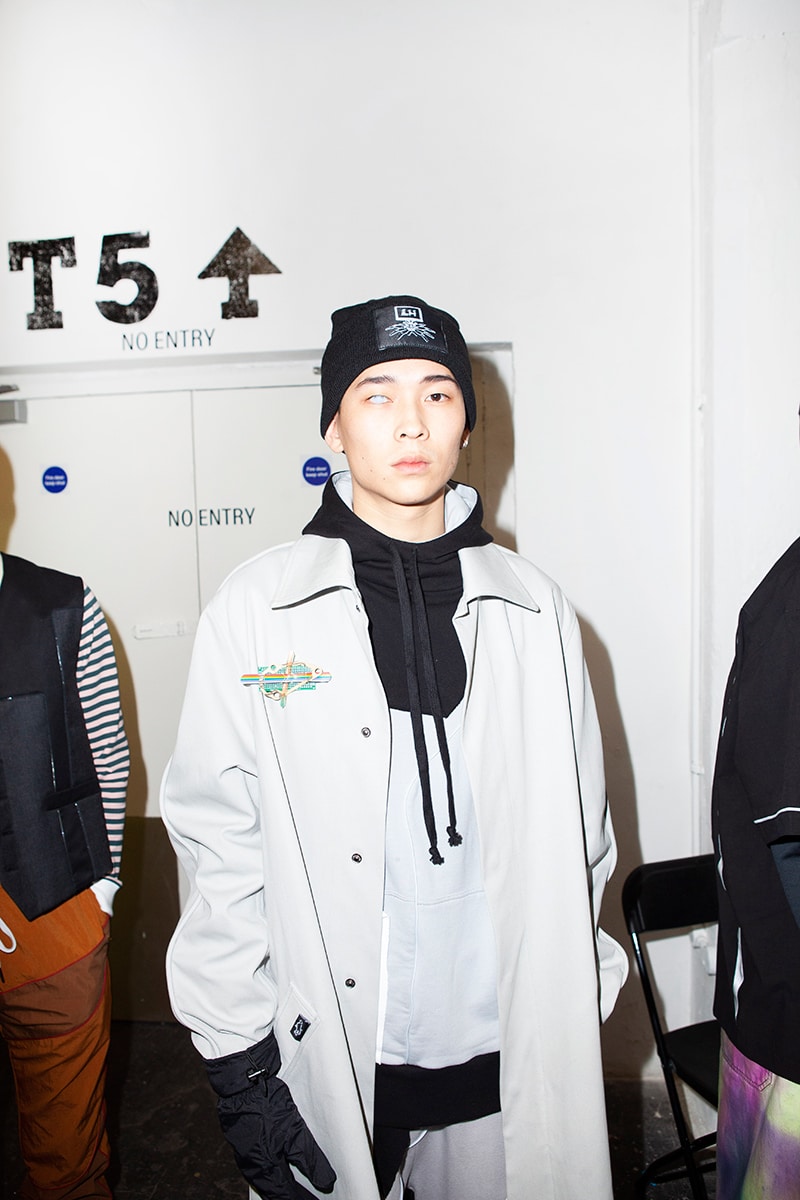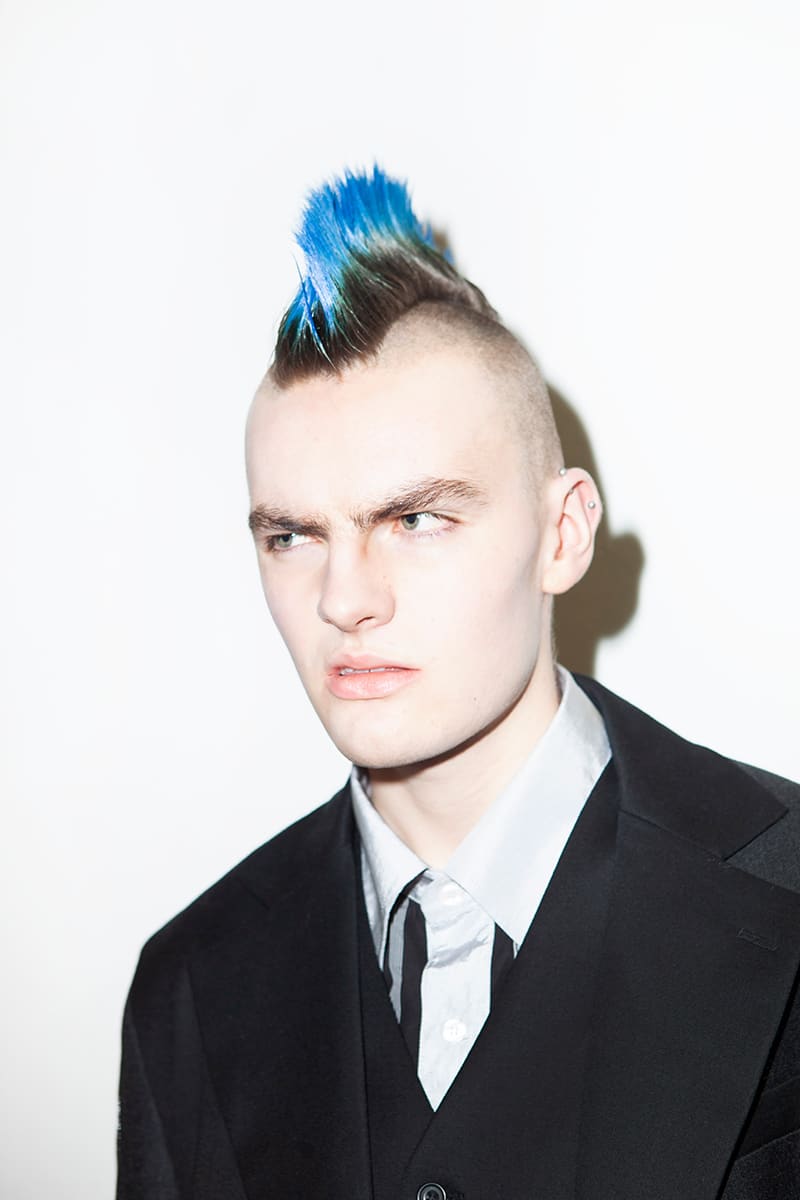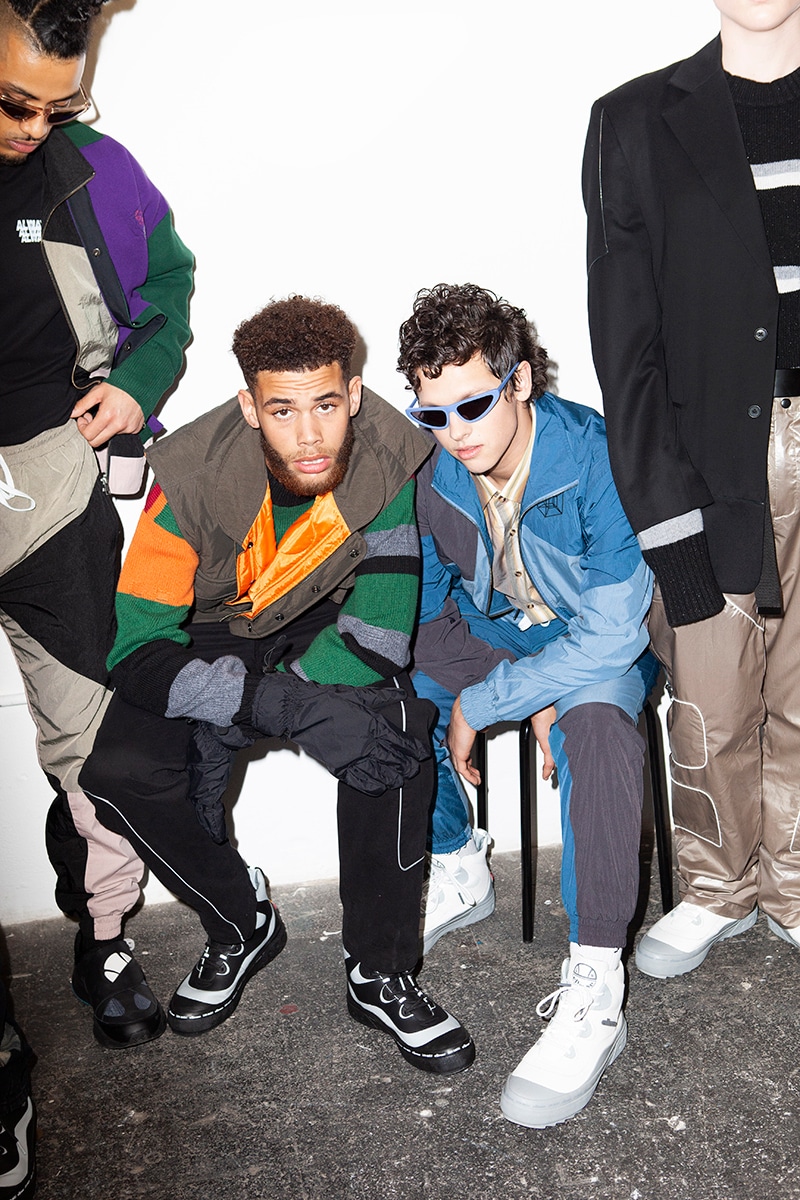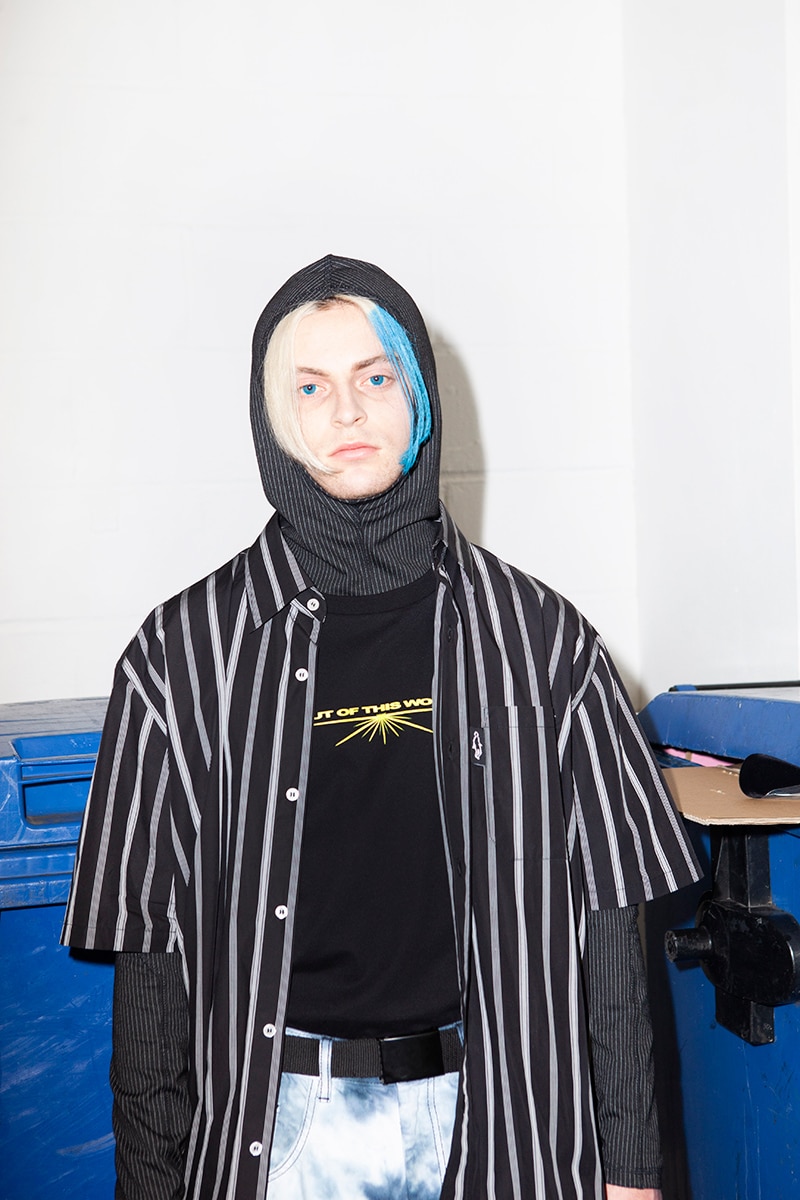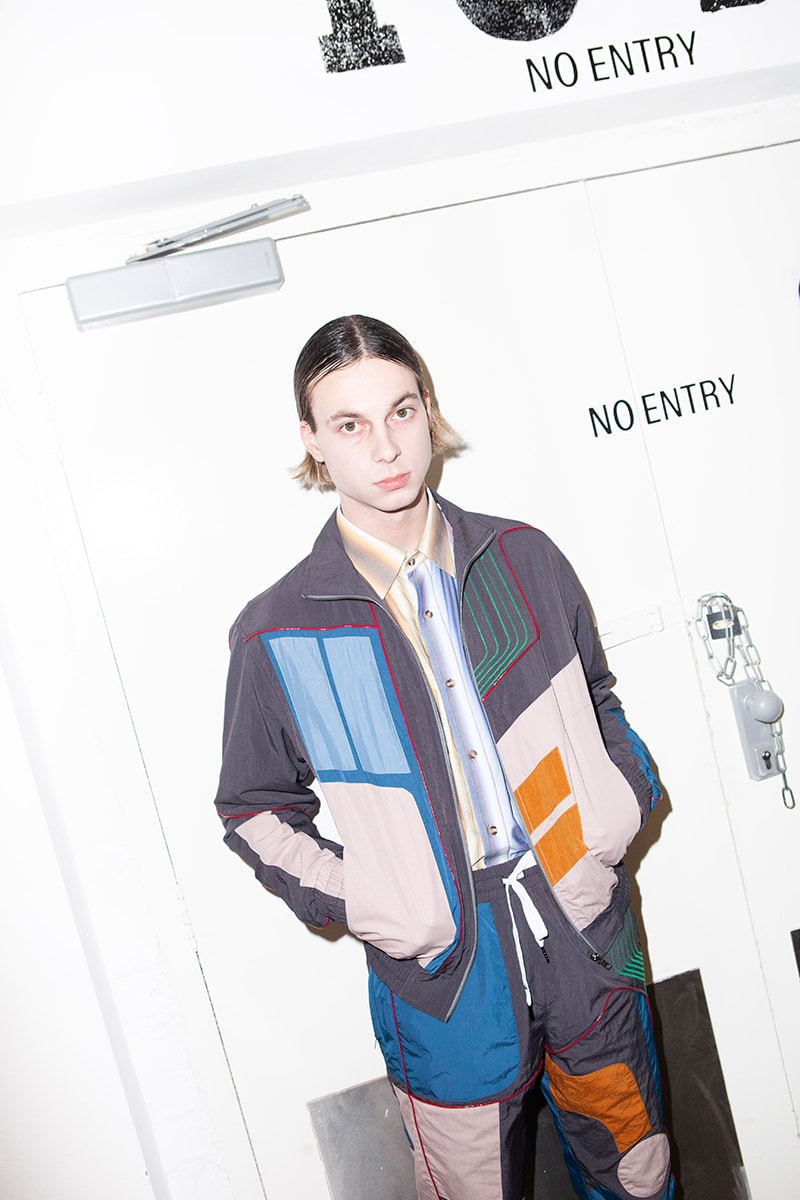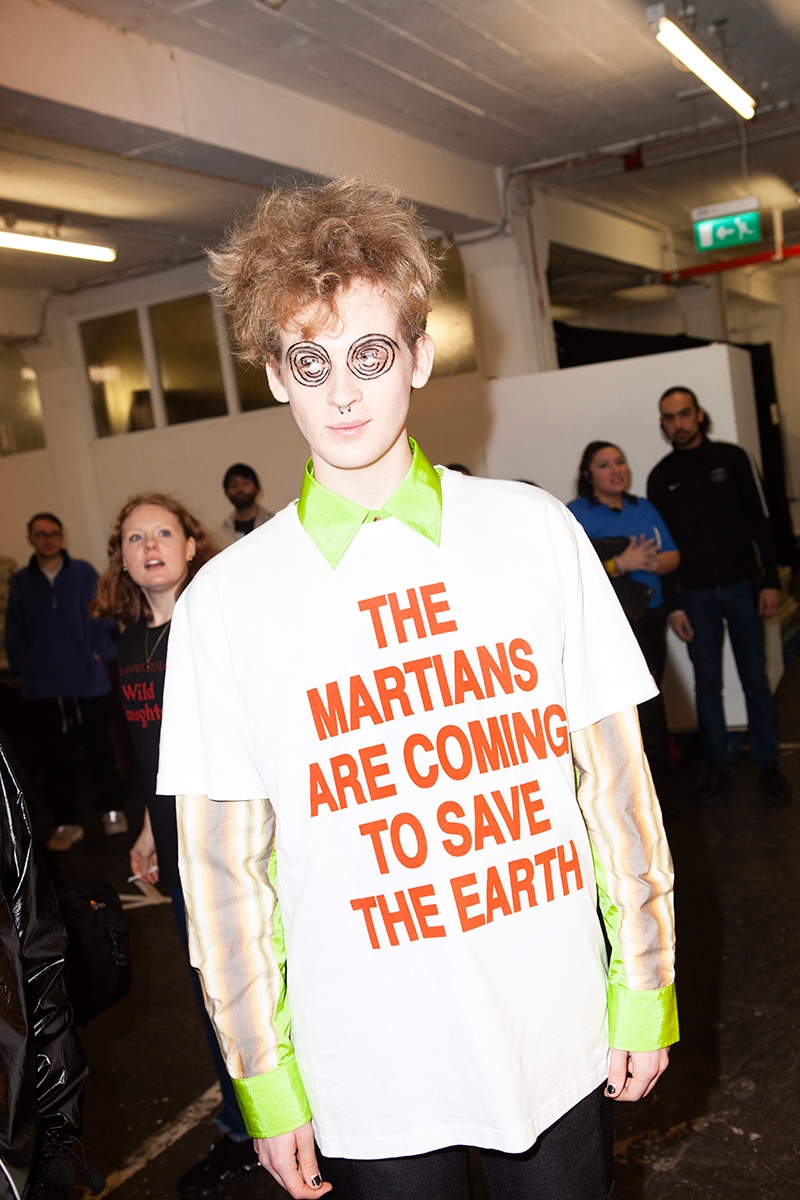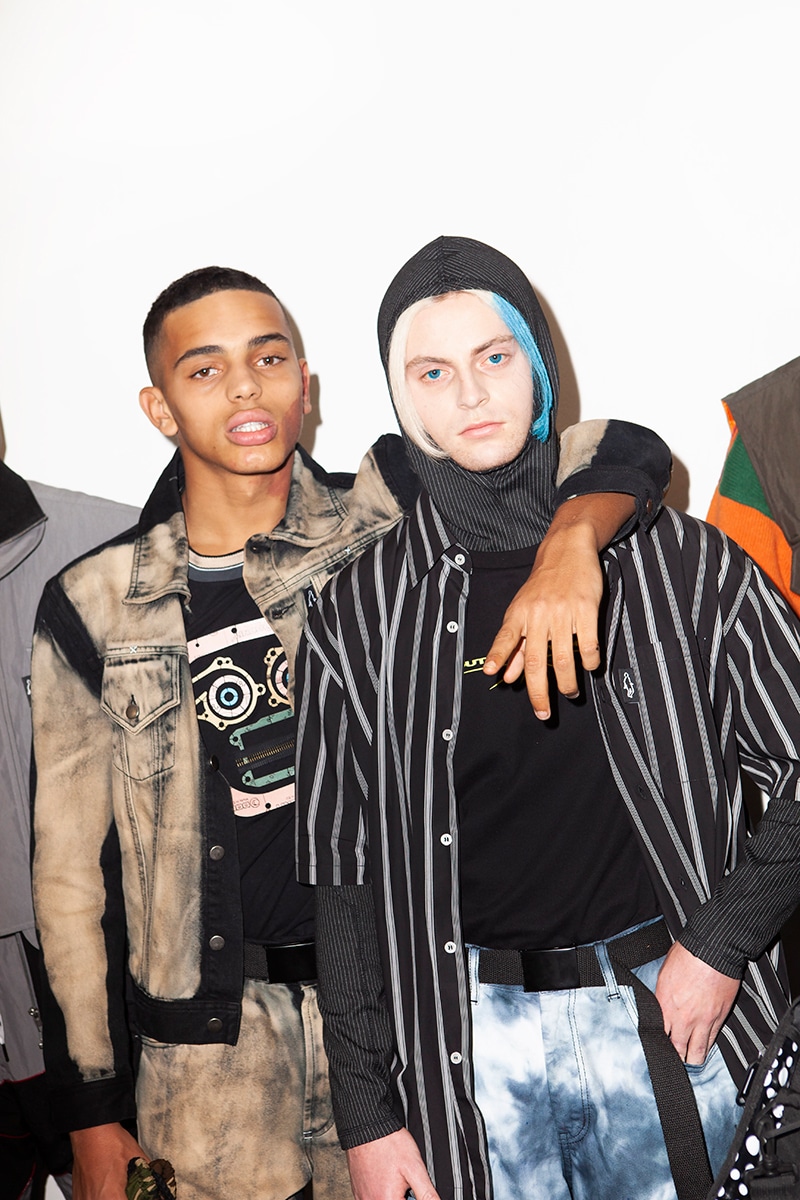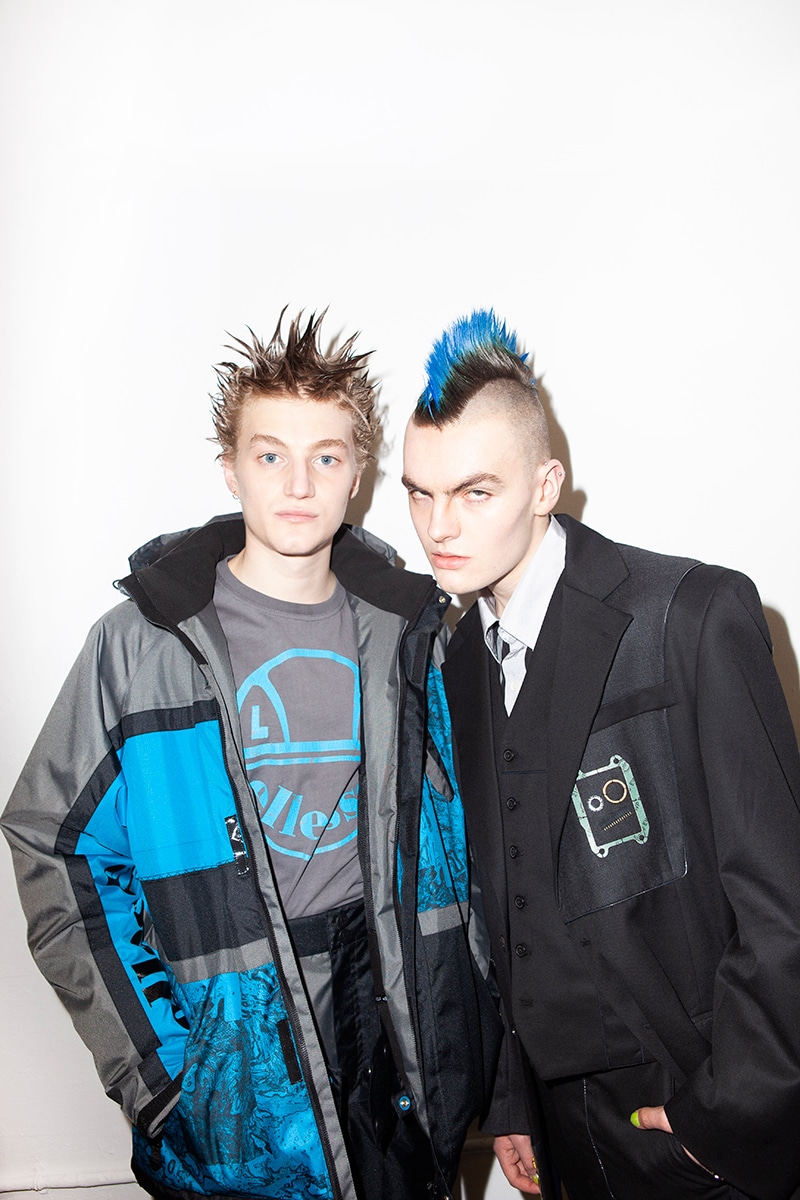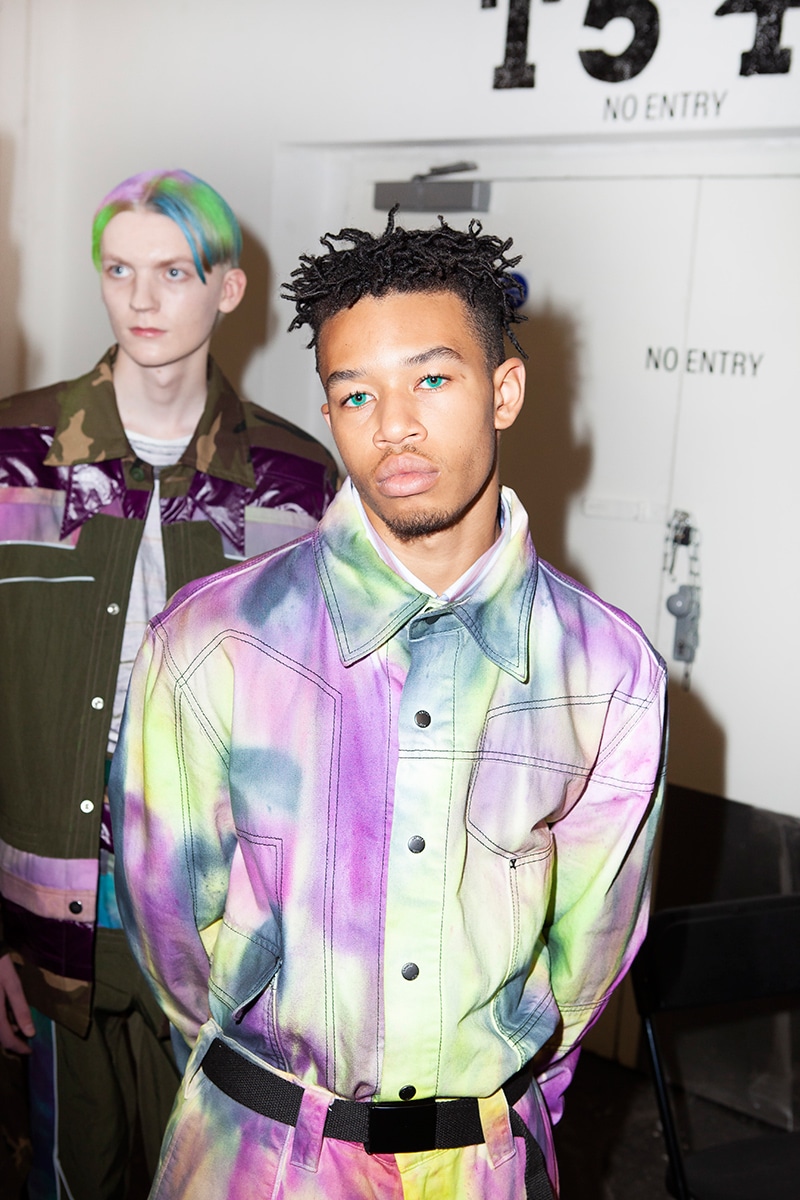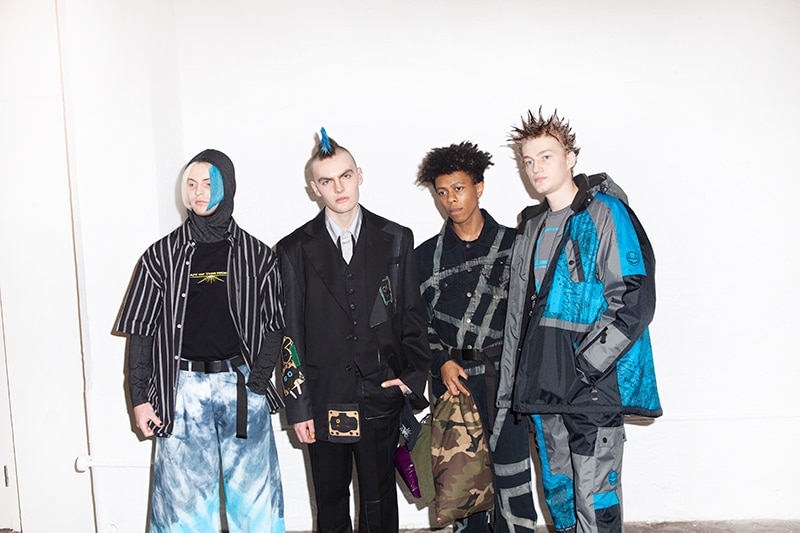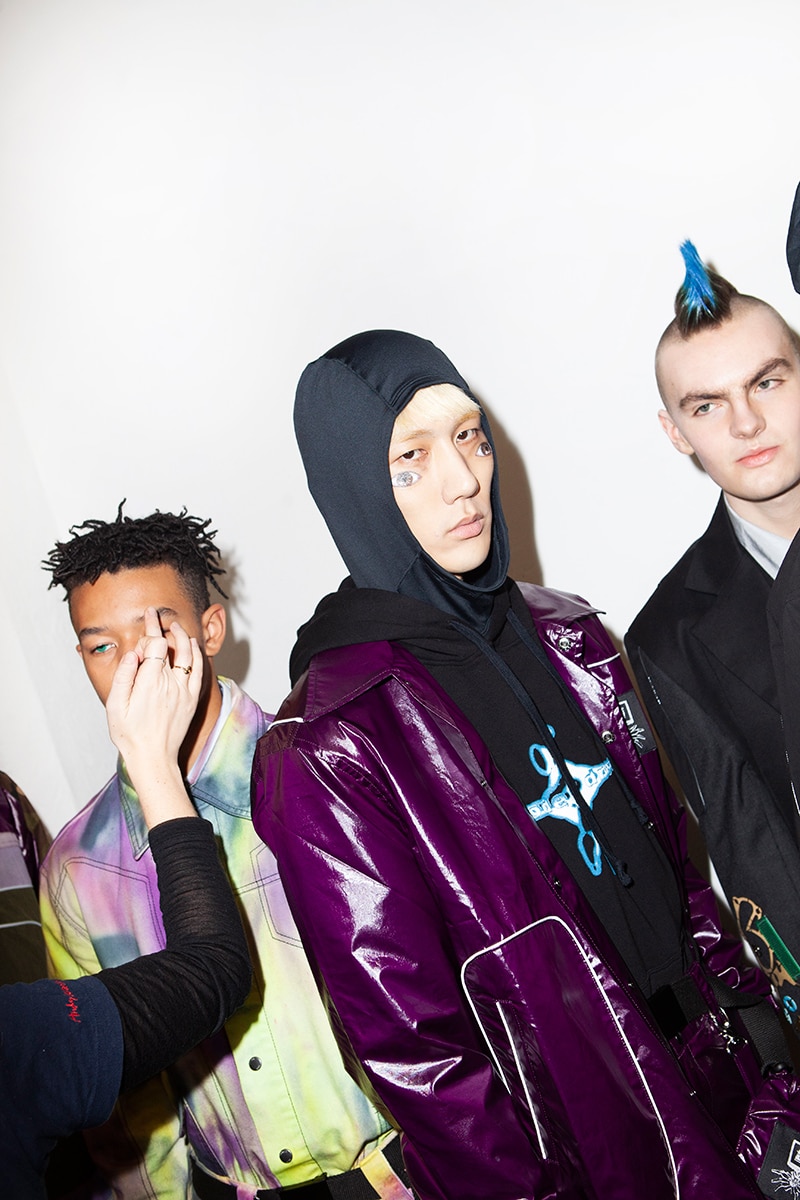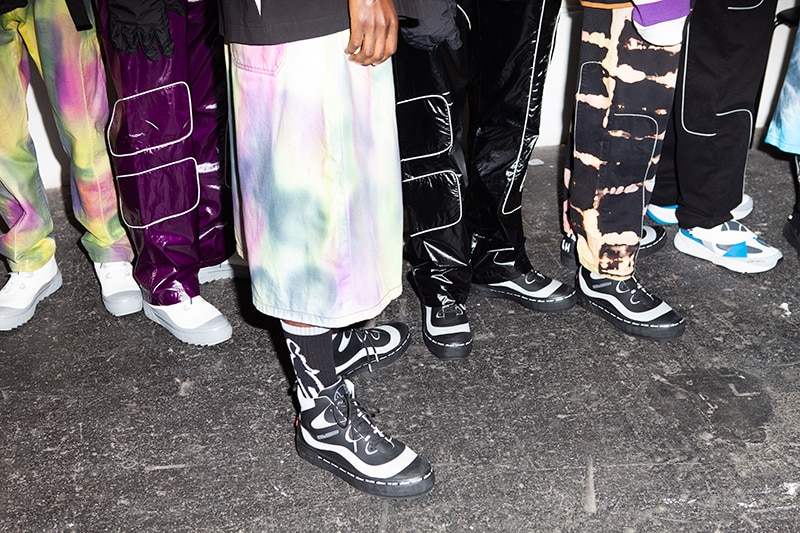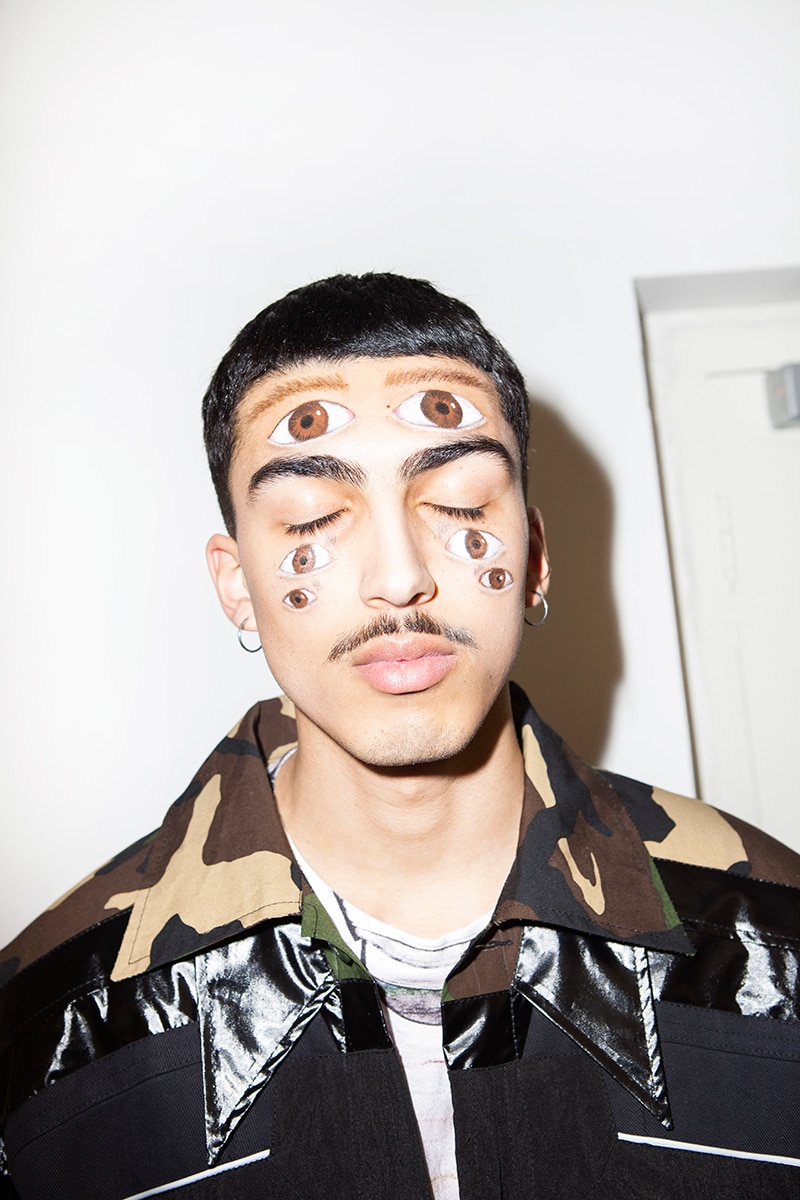 Liam Hodges FW19 is a muted protest against the 'nostalgic' collections that litter the runway season after season, for fall, Hodges is focused on the present rather than longingly looking back. He aptly captures the farce of nostalgia that lures you into an idealized past that promises a glorified version of oneself and creates a moment in time that never truly was.
Identity is no longer fixed but is premised on mutation, FW19 is emblematic of the struggle to capture this new wave ideology in a physical dimension. As society shifts towards the digital sphere, it tempts us with the prospect of being infinitely informed and profoundly connected, yet we are stuck in the 4th dimension, consumed by anomalous experience.  The collection draws reference to a mosaic of inspiration, from a 1995's Hackers tee, Y2K-ish asymmetrical graphics, and grunge-y aesthetics, to futurist Ray Kurzweil's singularity theory. The graphics are technical and considered, tracksuits draw on geometry with projections of four-dimensional cubes, and t-shirts are printed with multiple copies of a t-shirt to emulate a xeroxing glitch. This season's collaboration with Ellesse reworks the brands ski-wear, using prints of salt crystals extracted using complex microscope technology.
The philosophical depth that infuses the collection feels fresh and unexplored in fashion, it's not nostalgic for the past or pre-empting the future, but exploring the air of existential uncertainty that prevails.