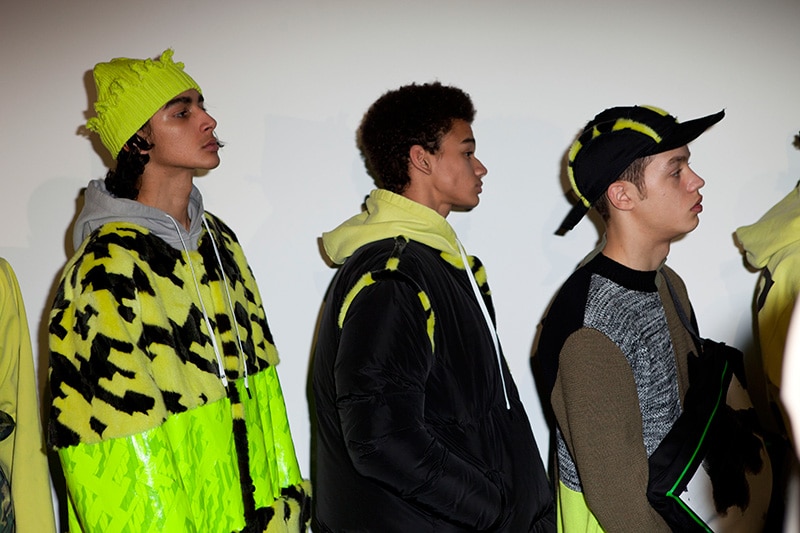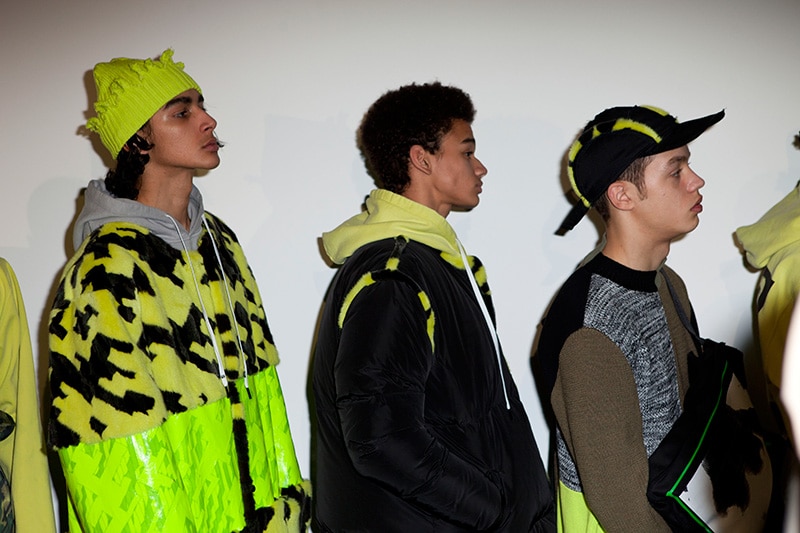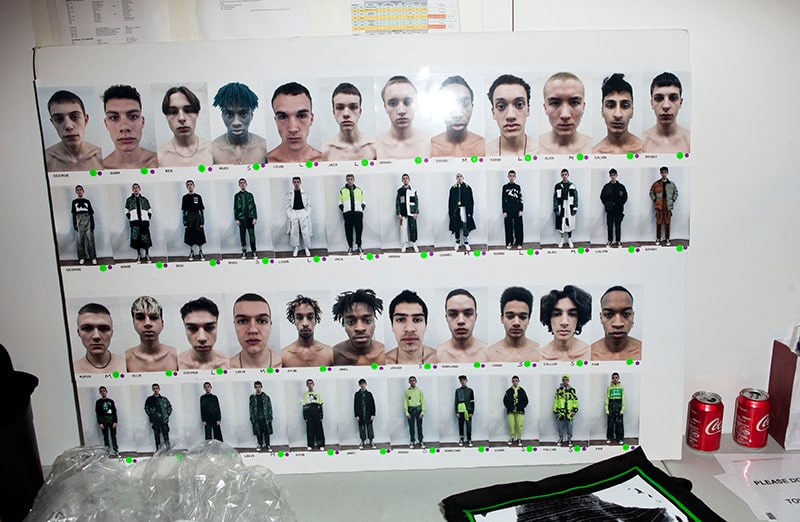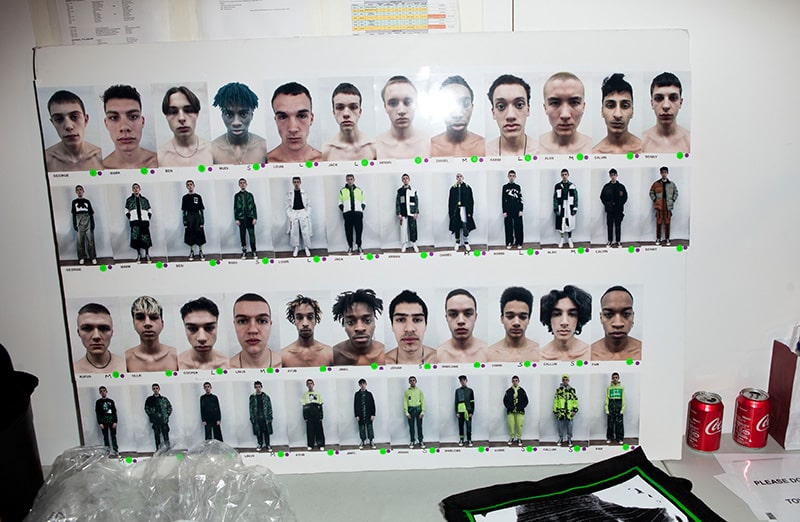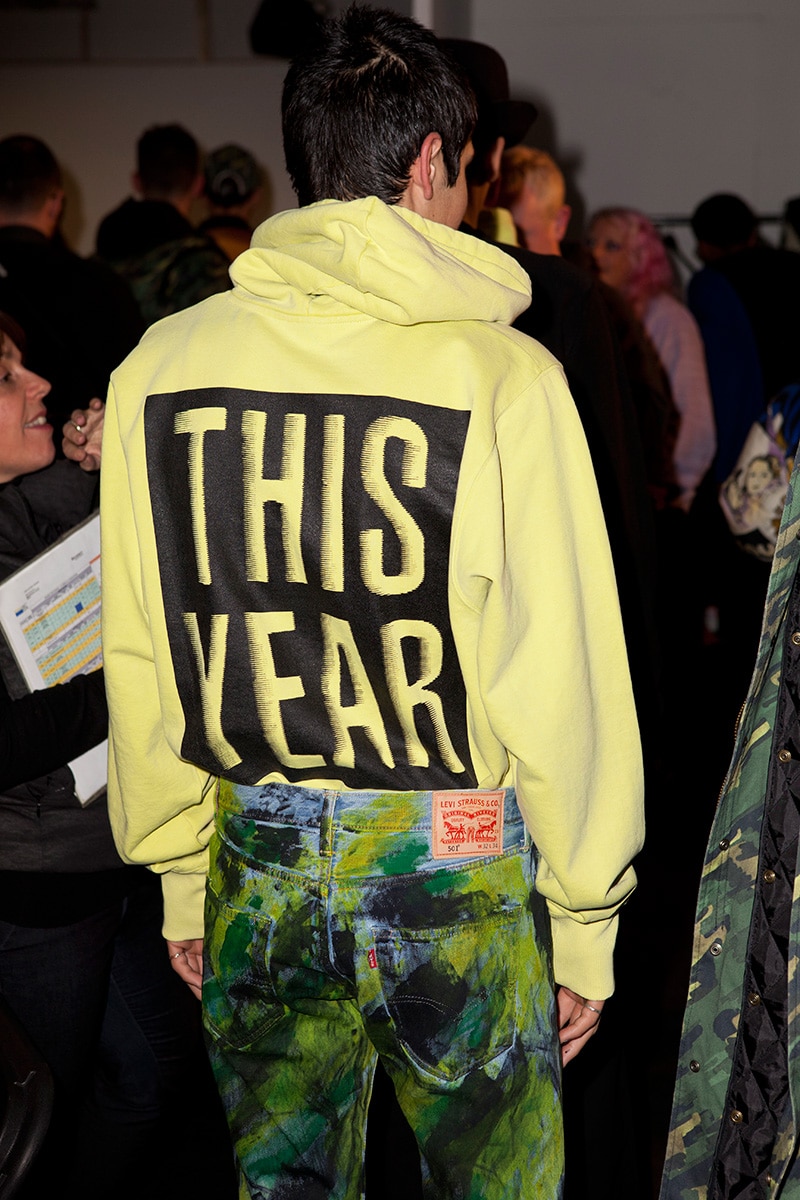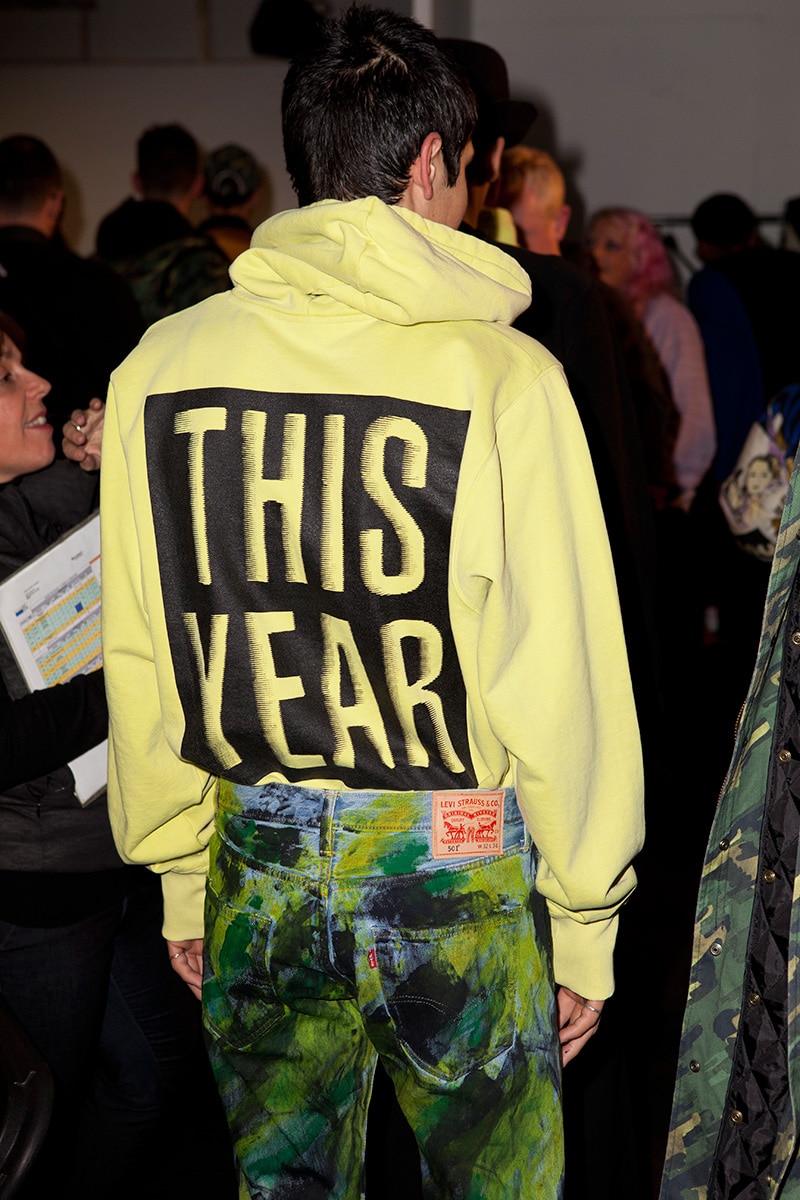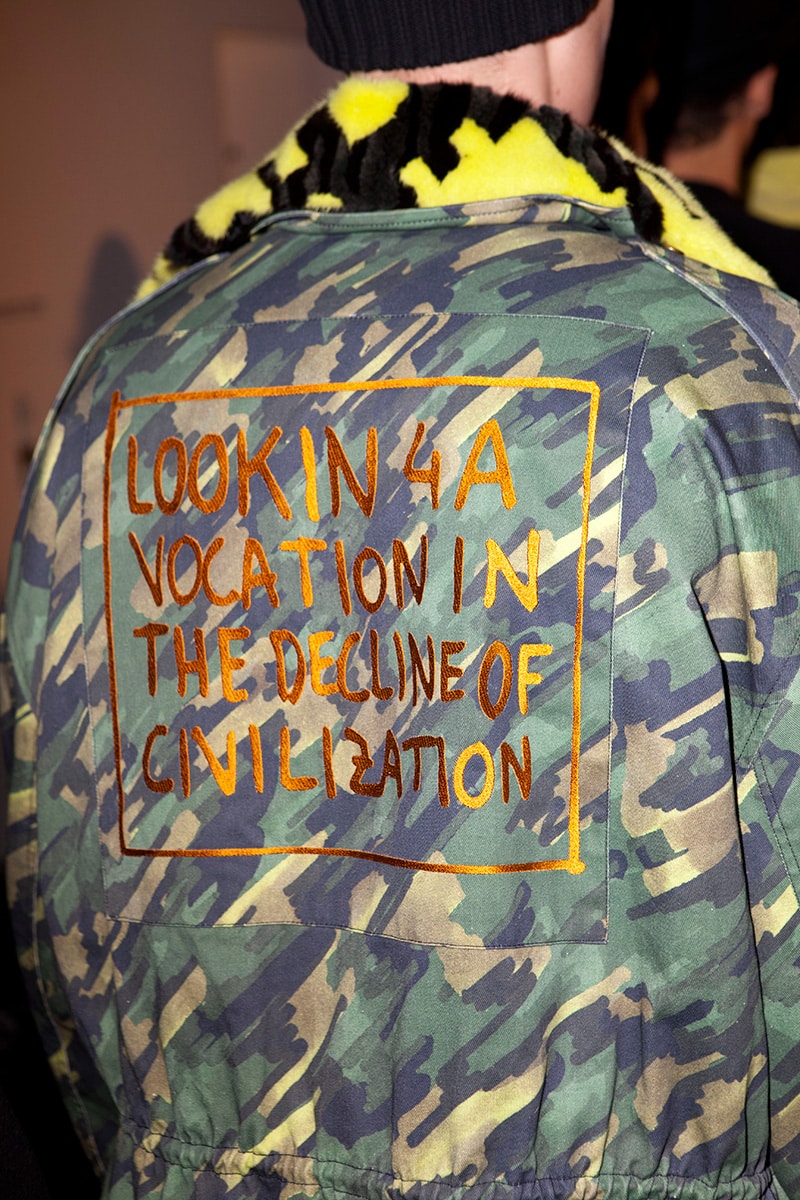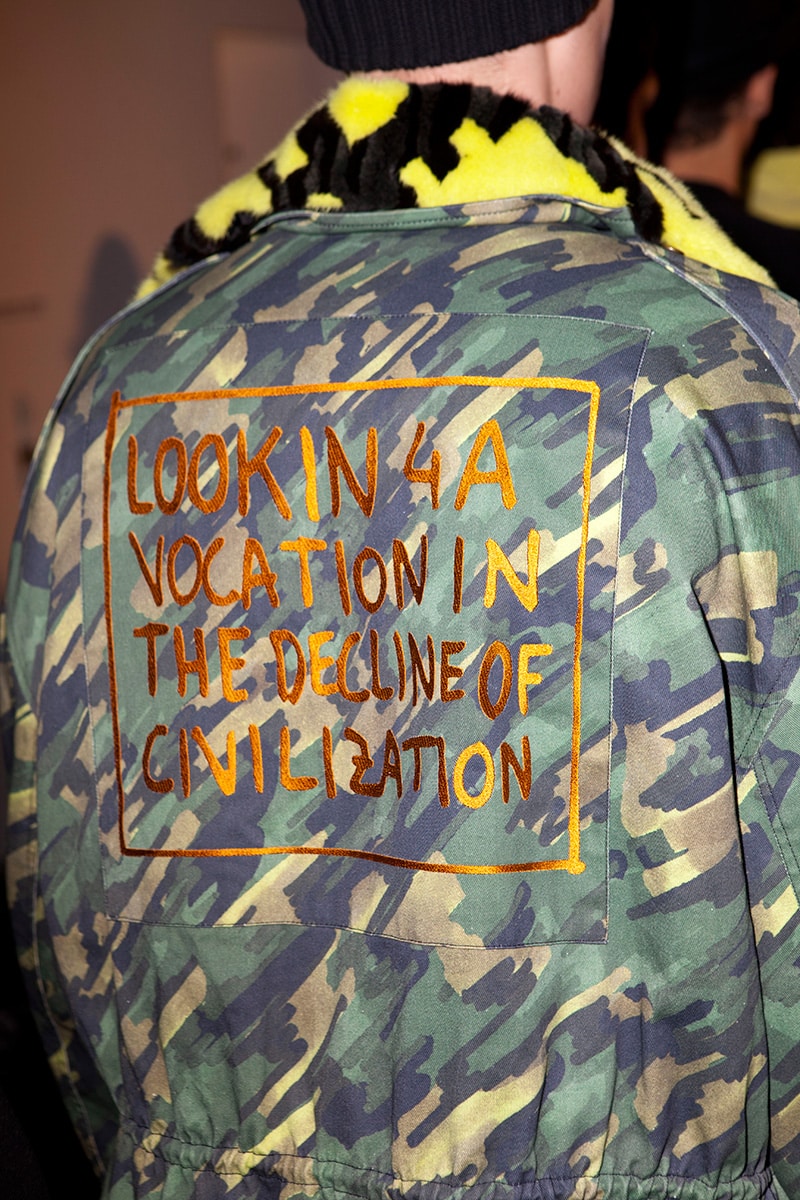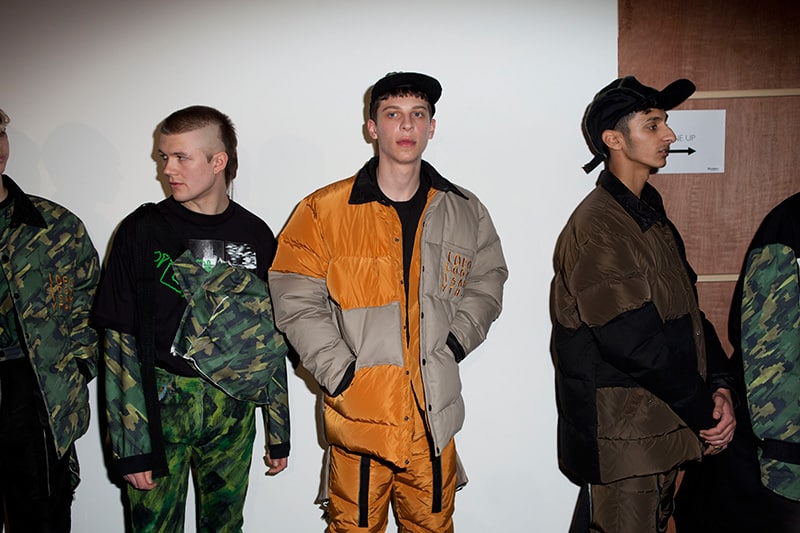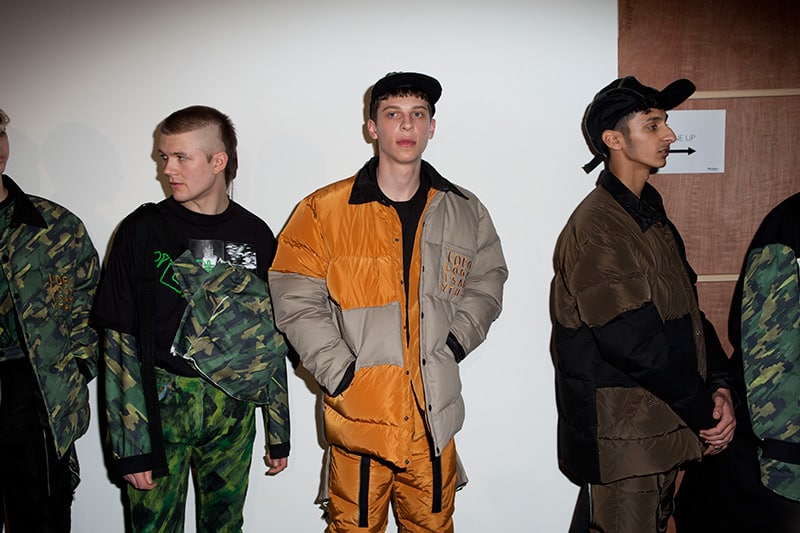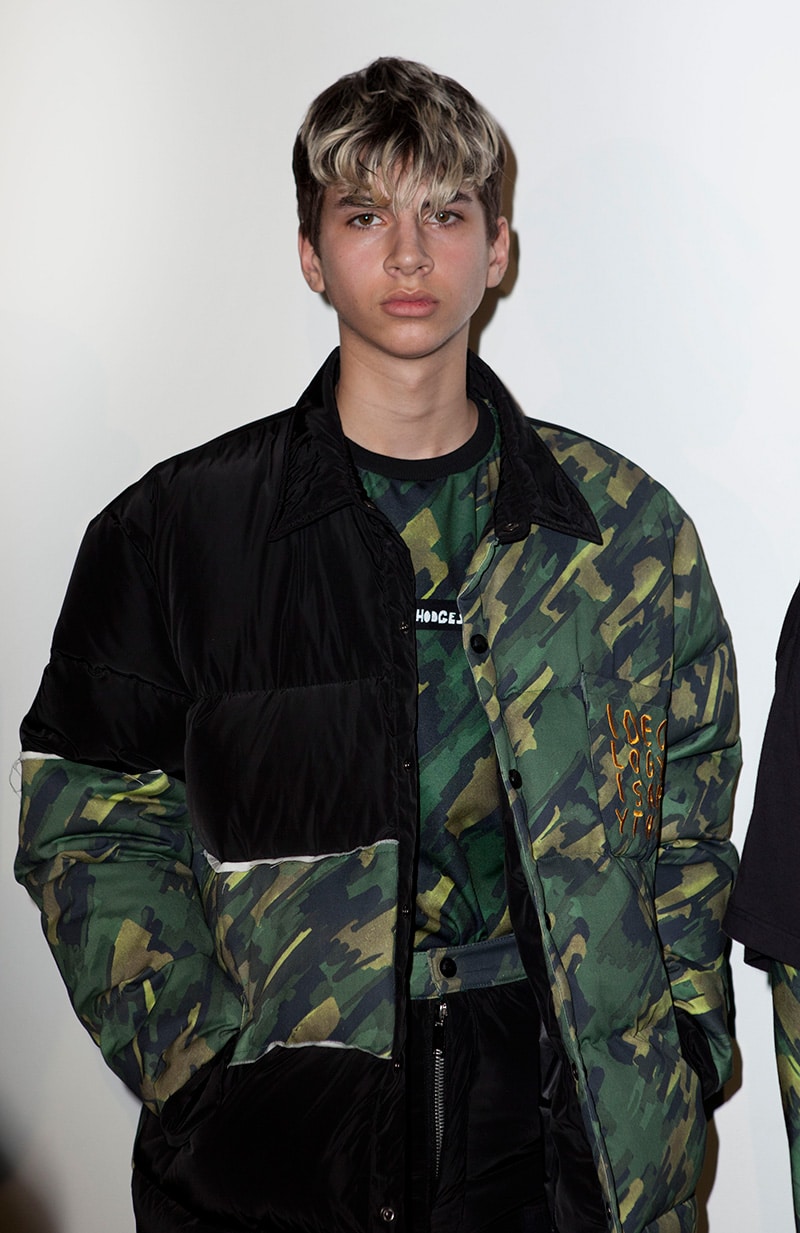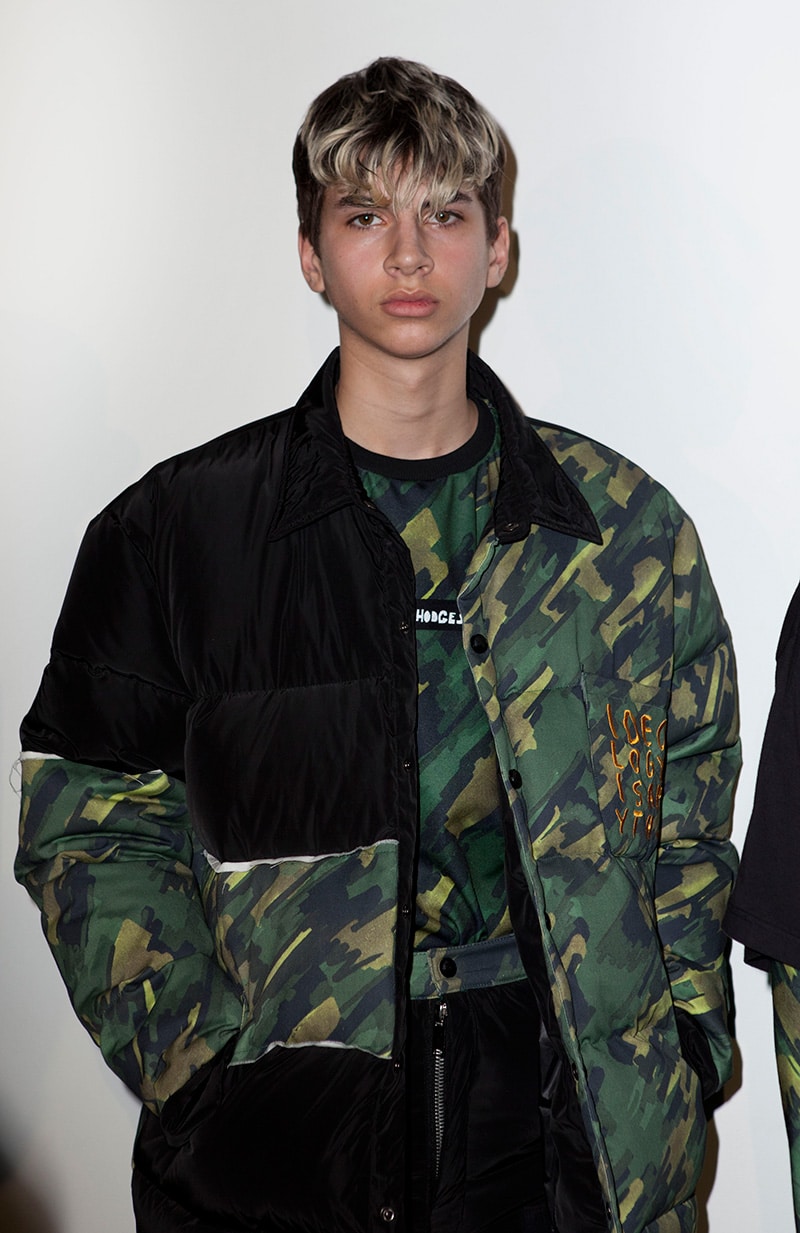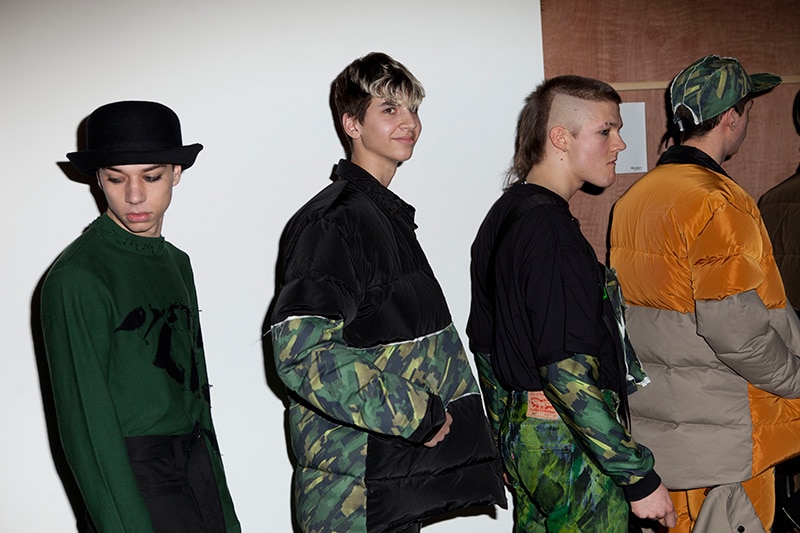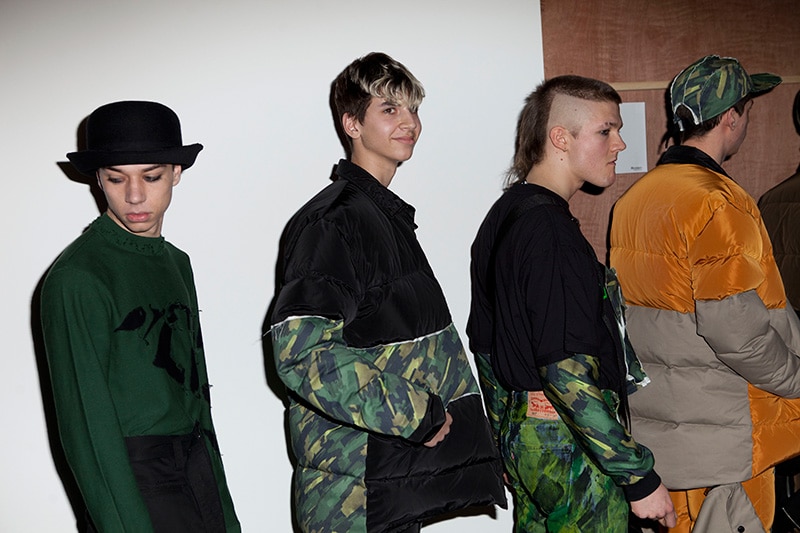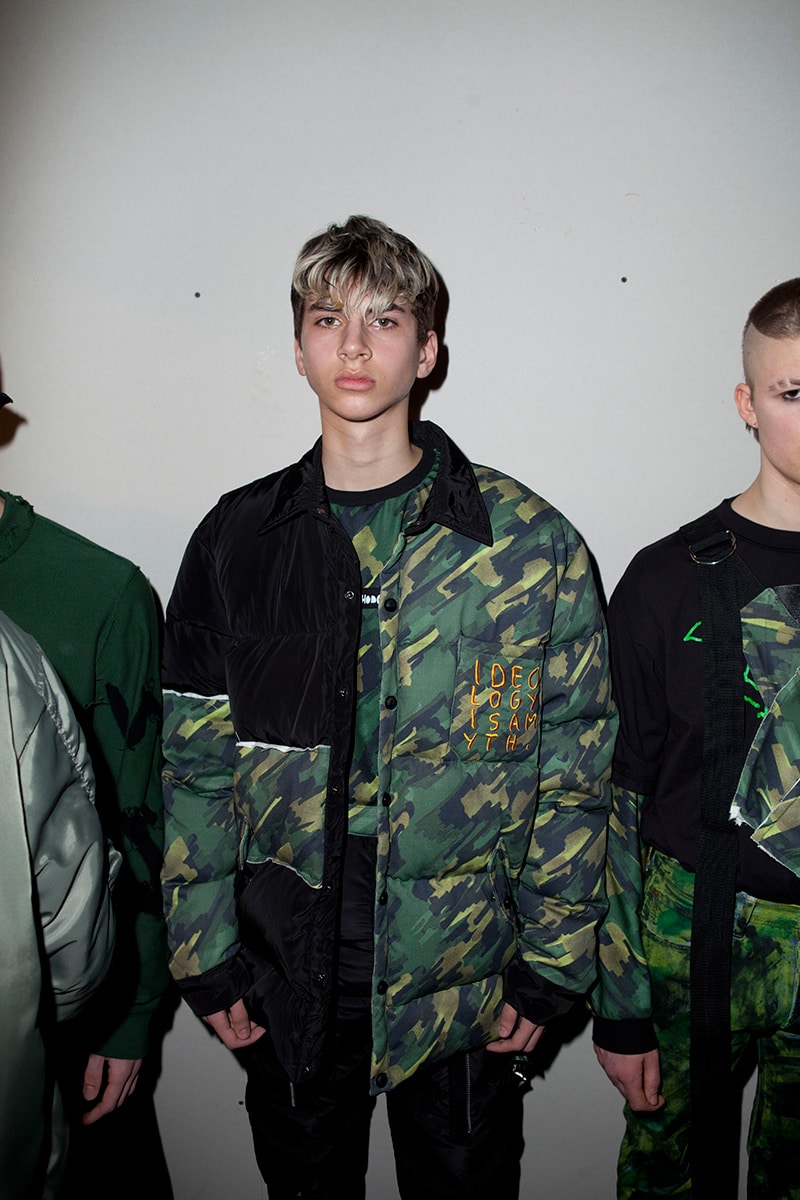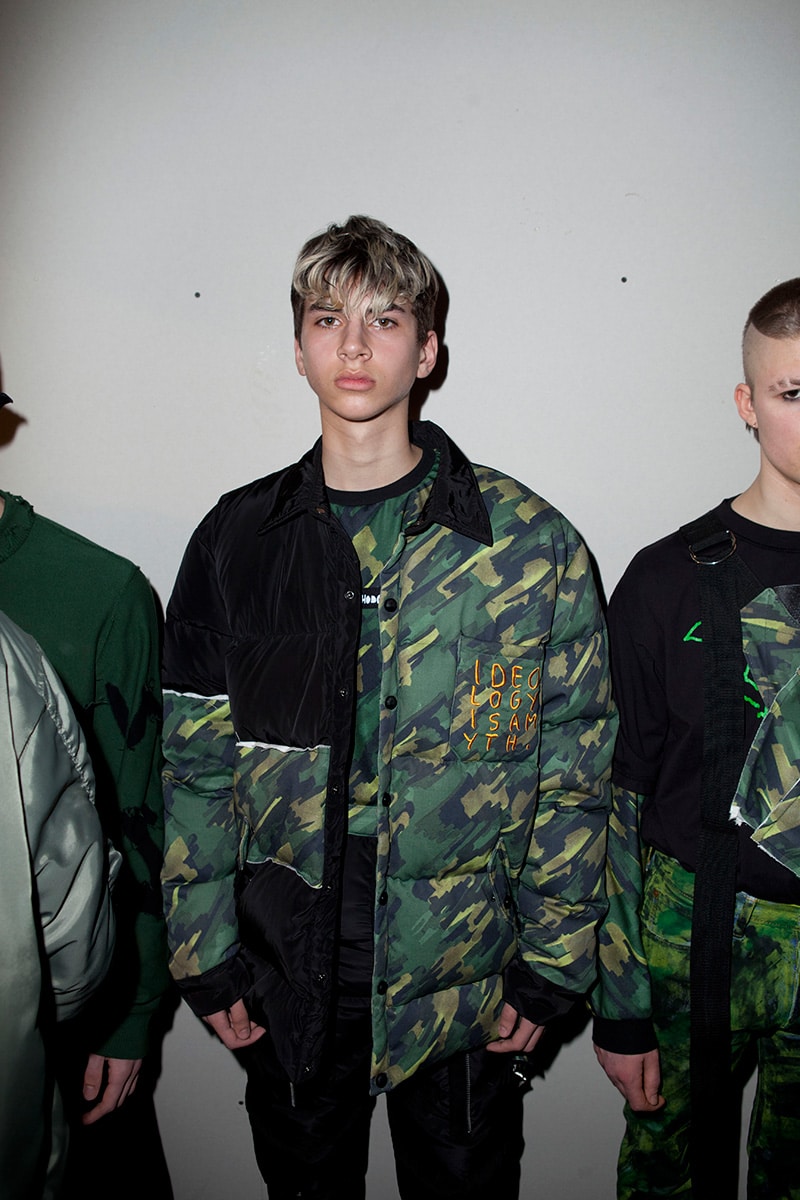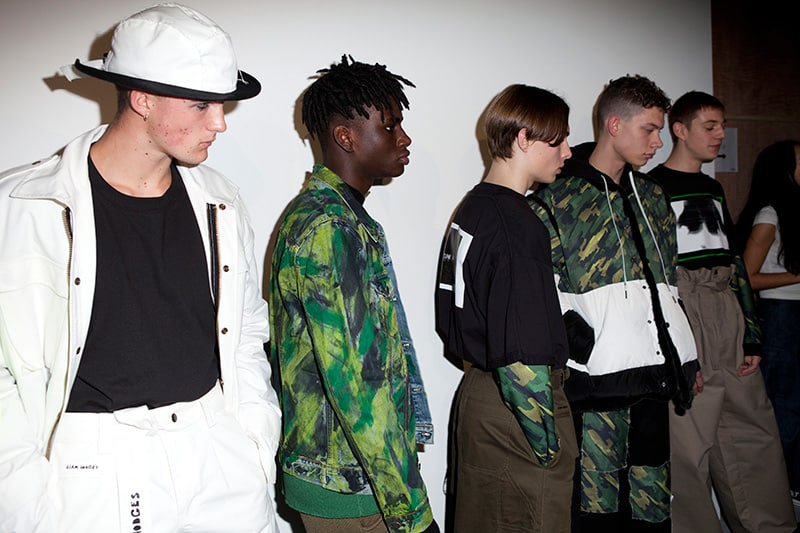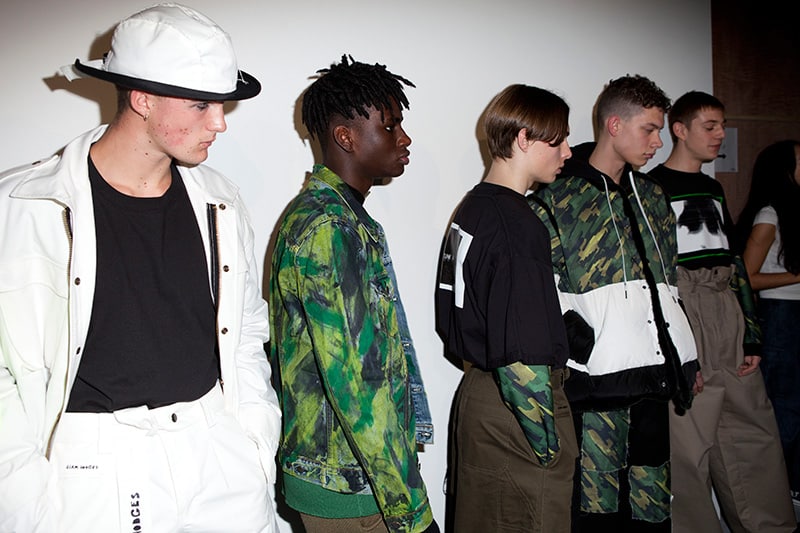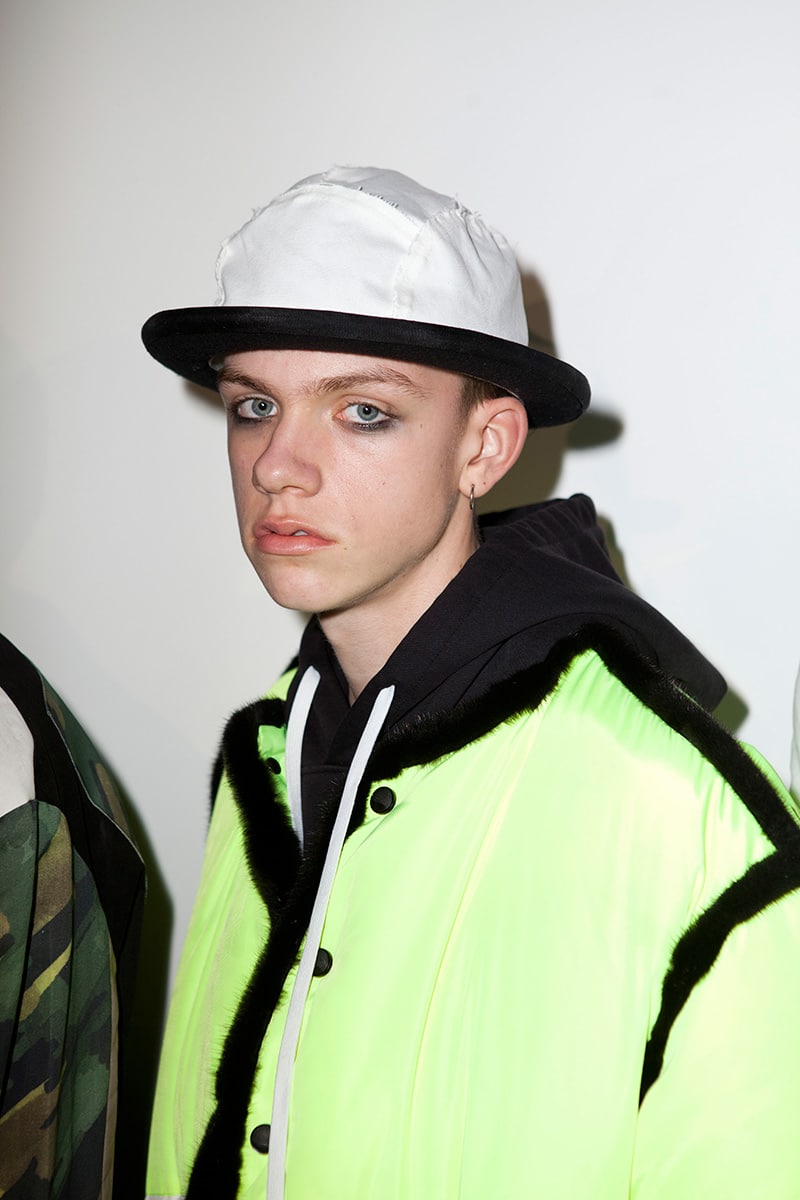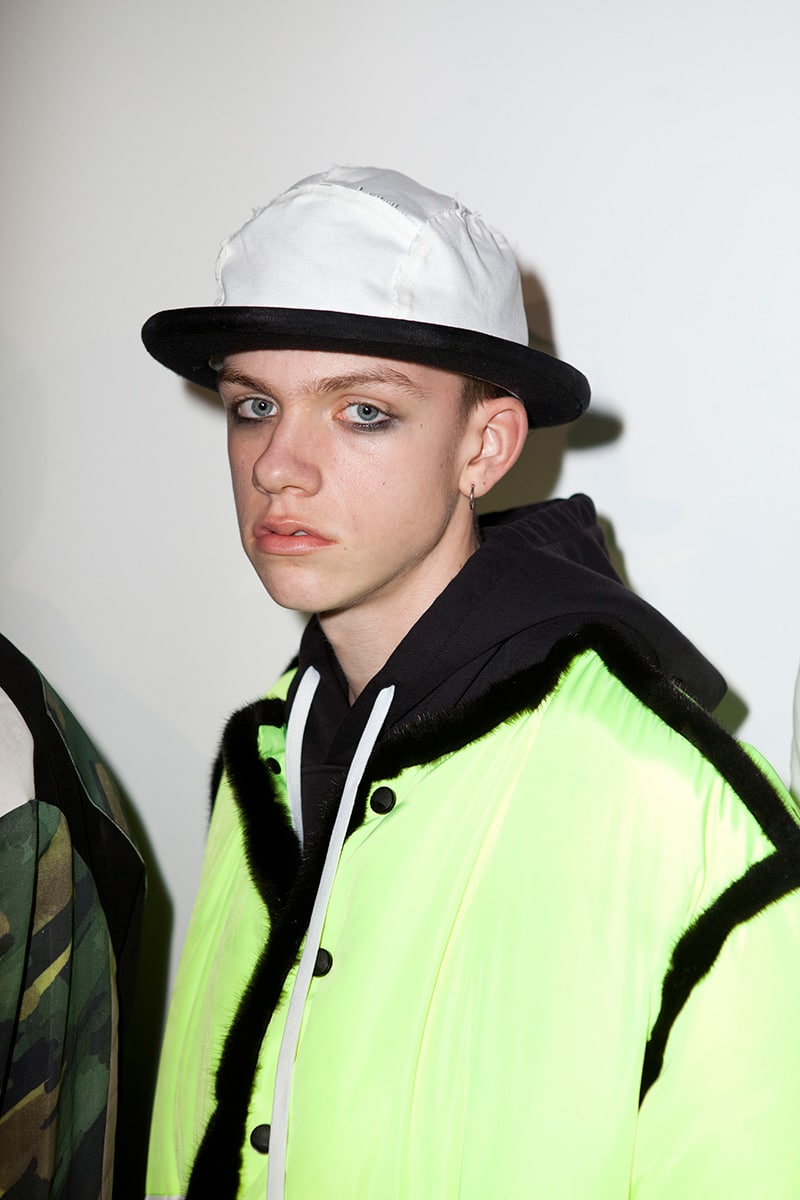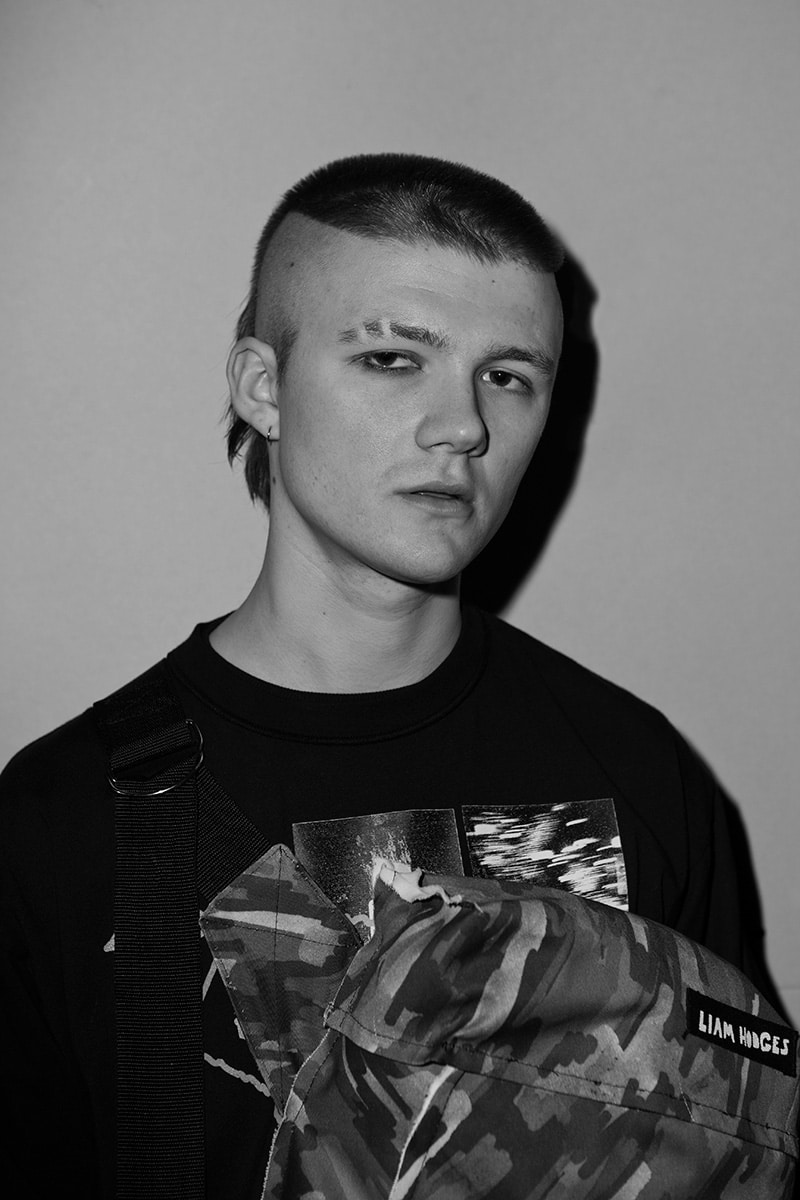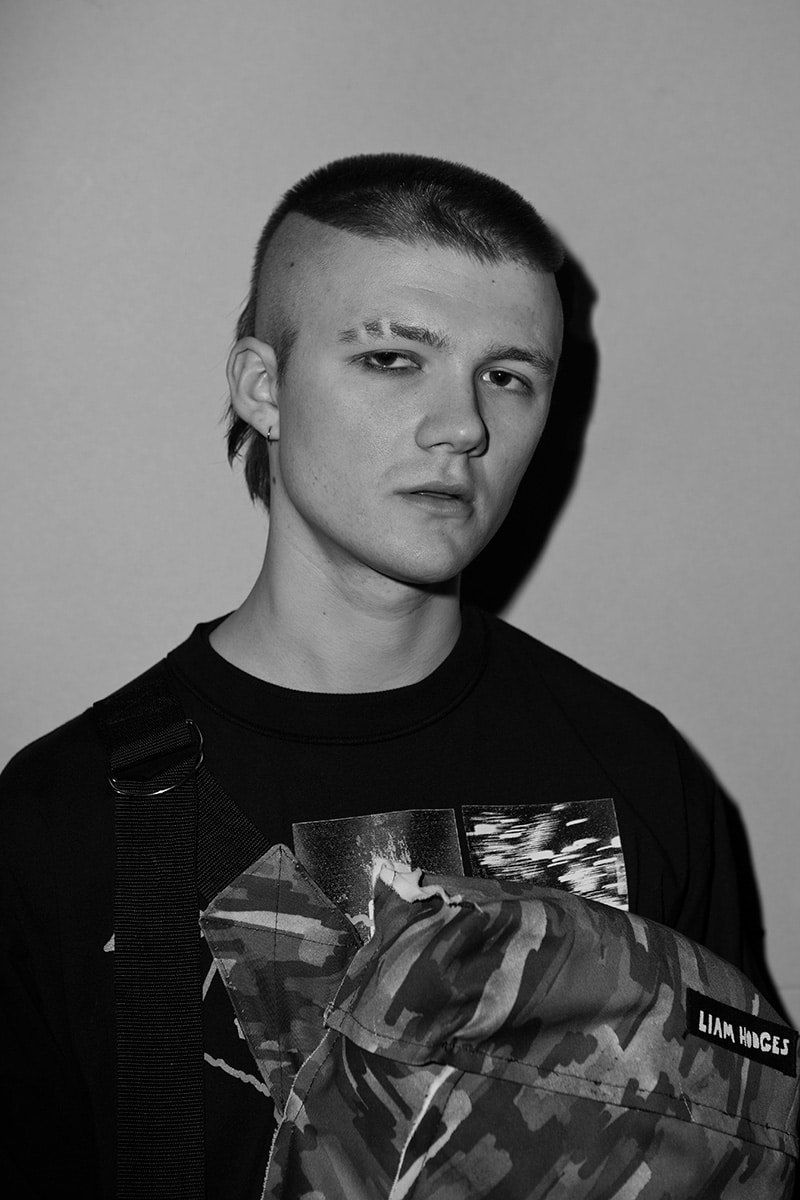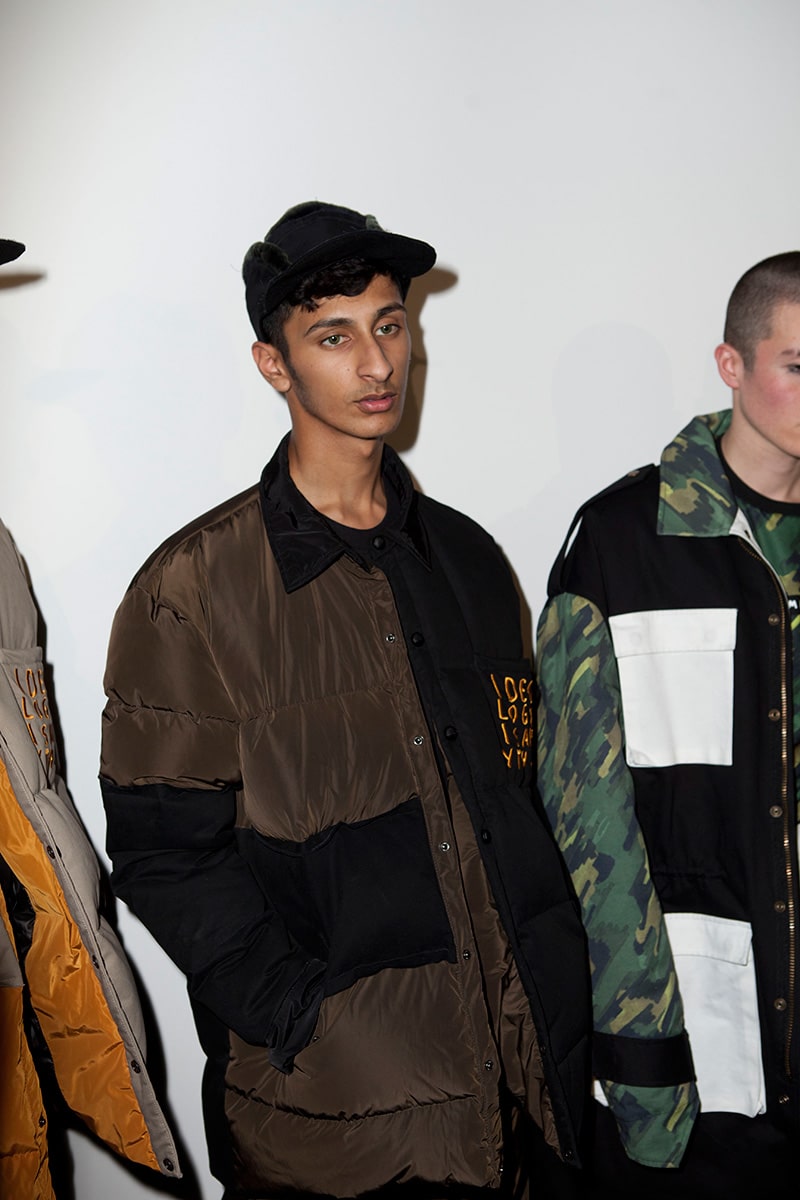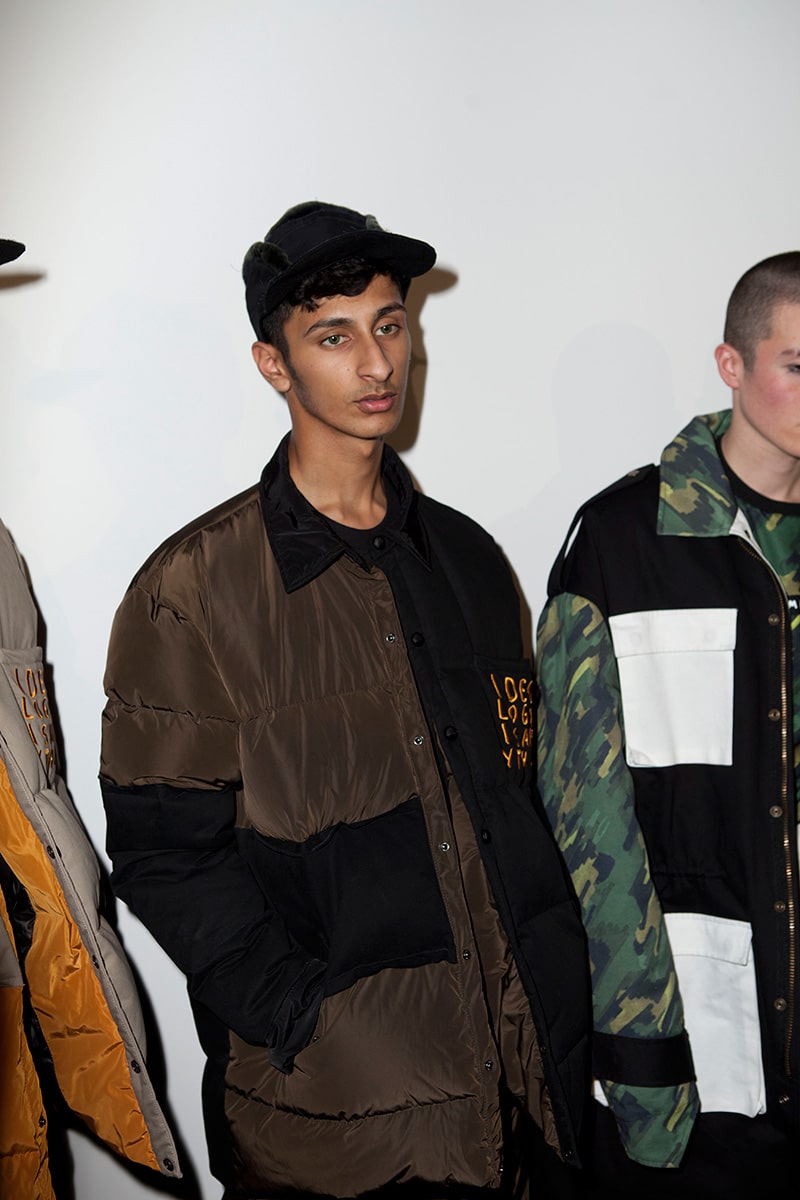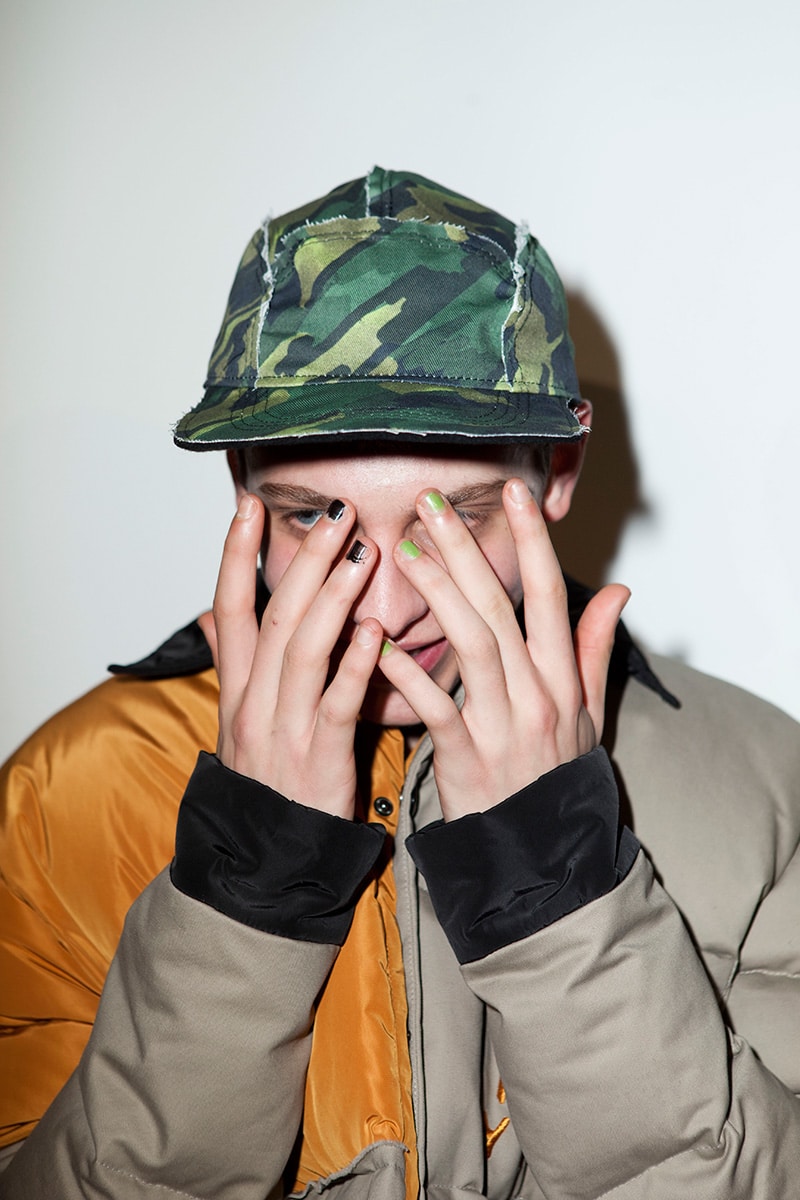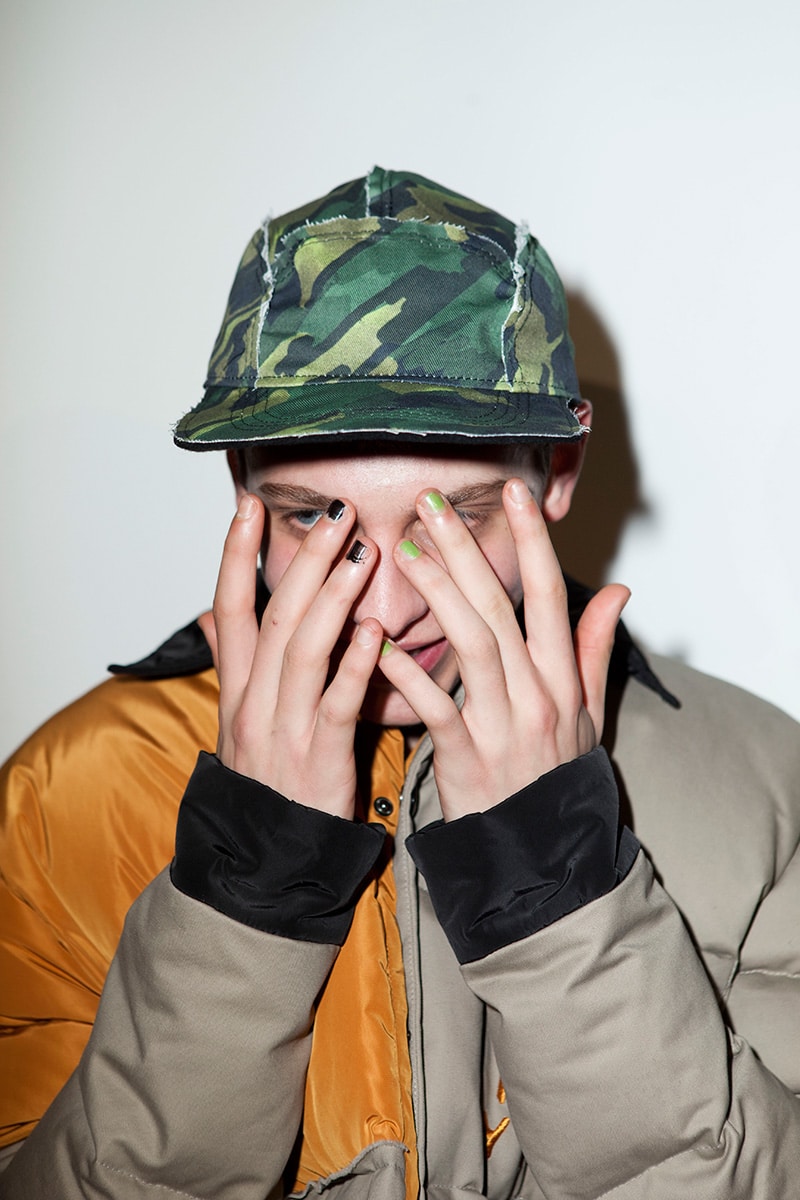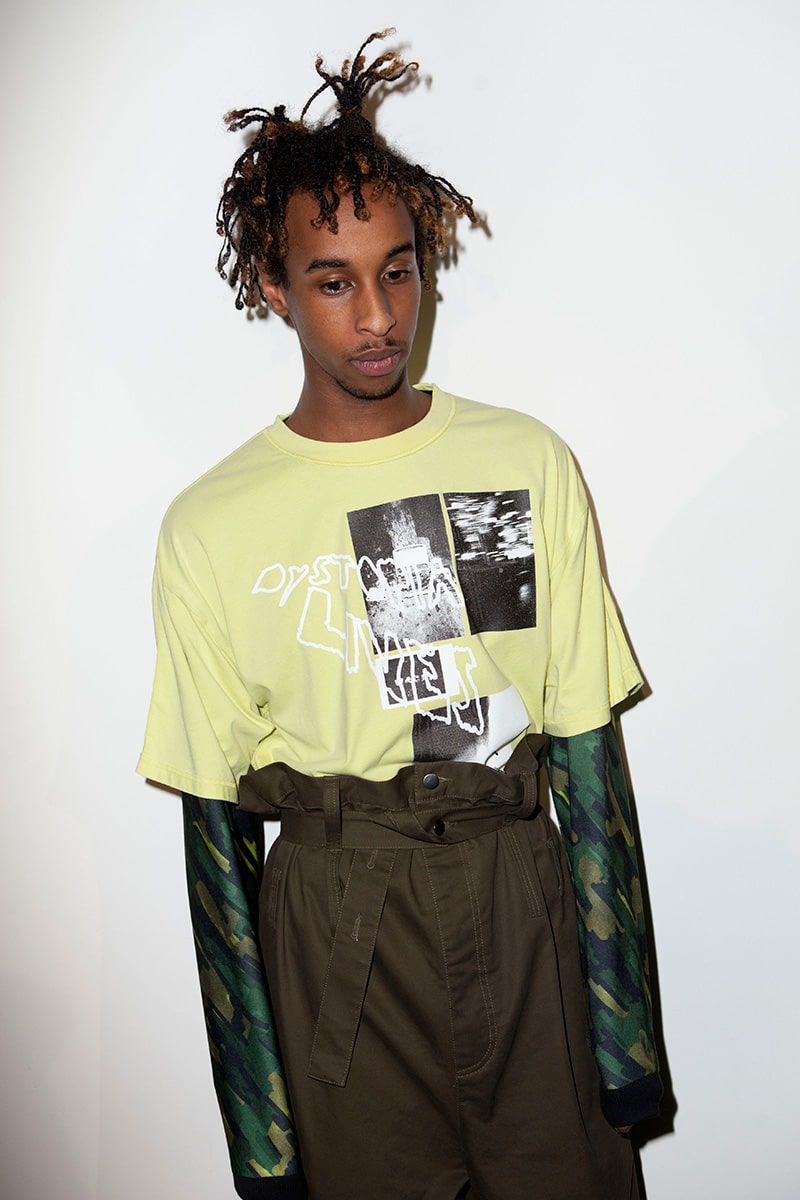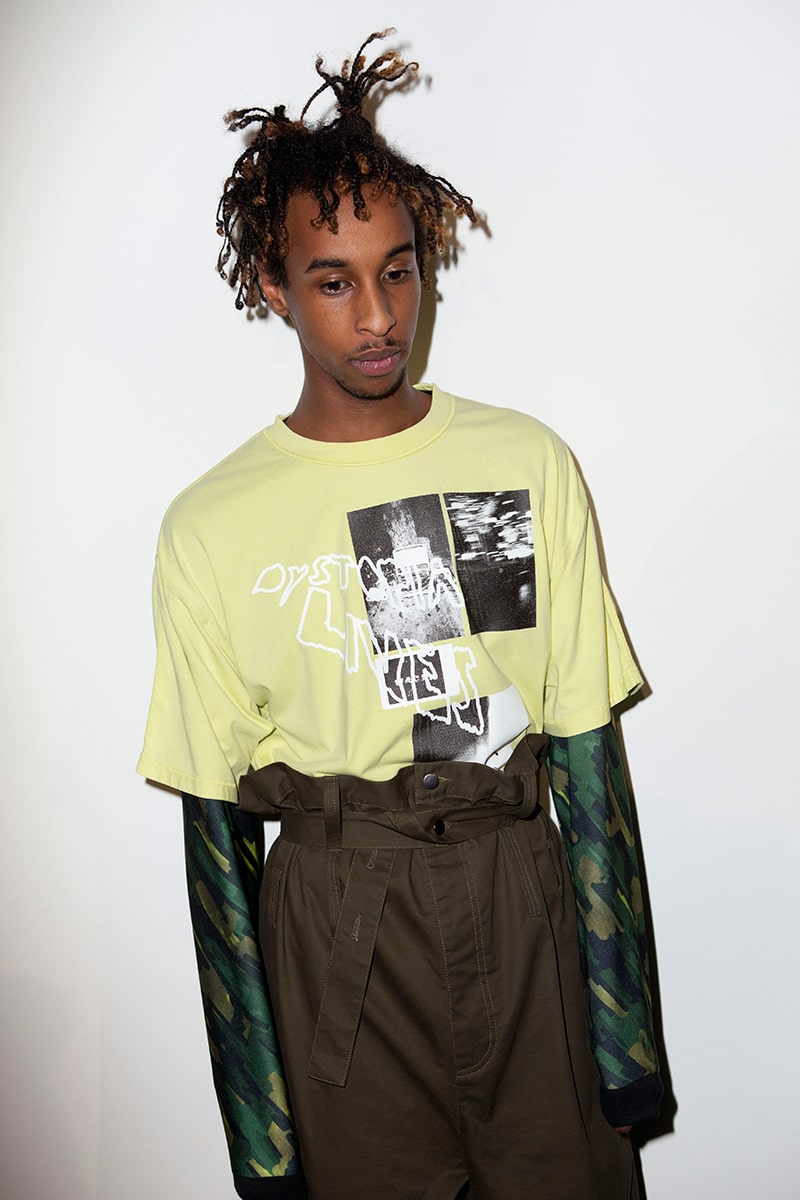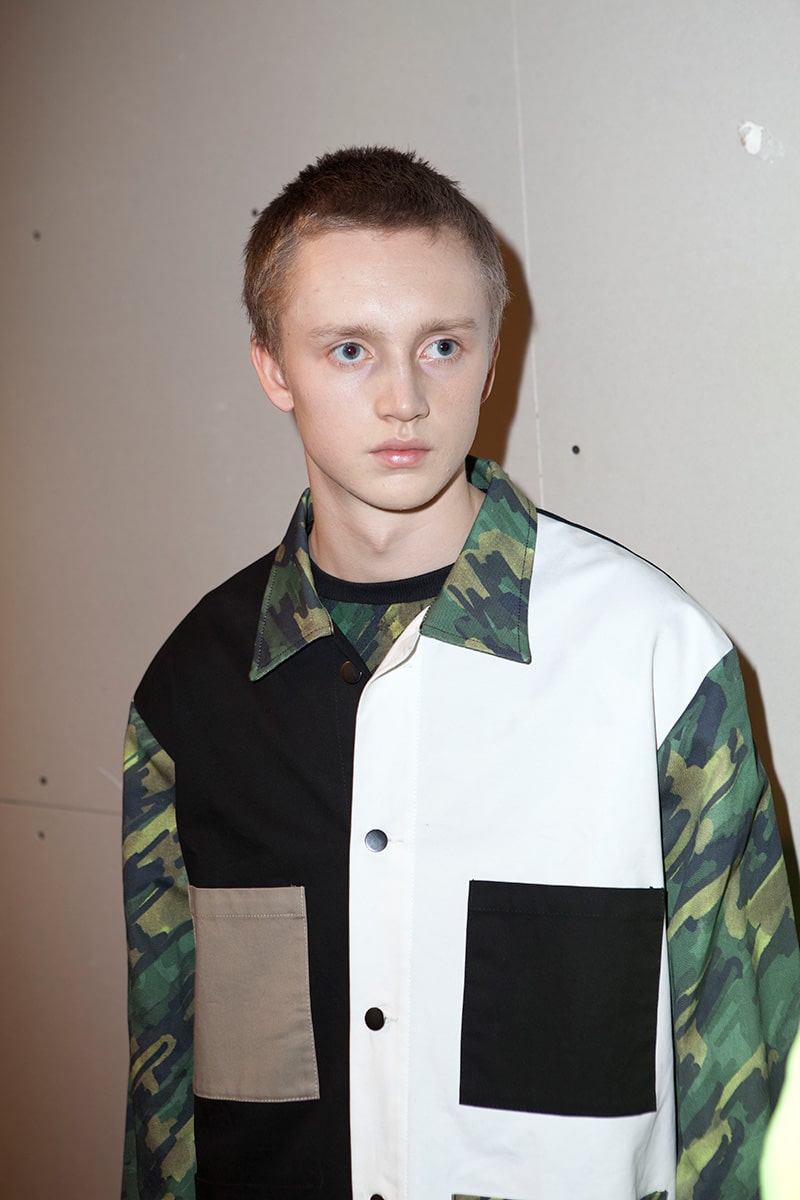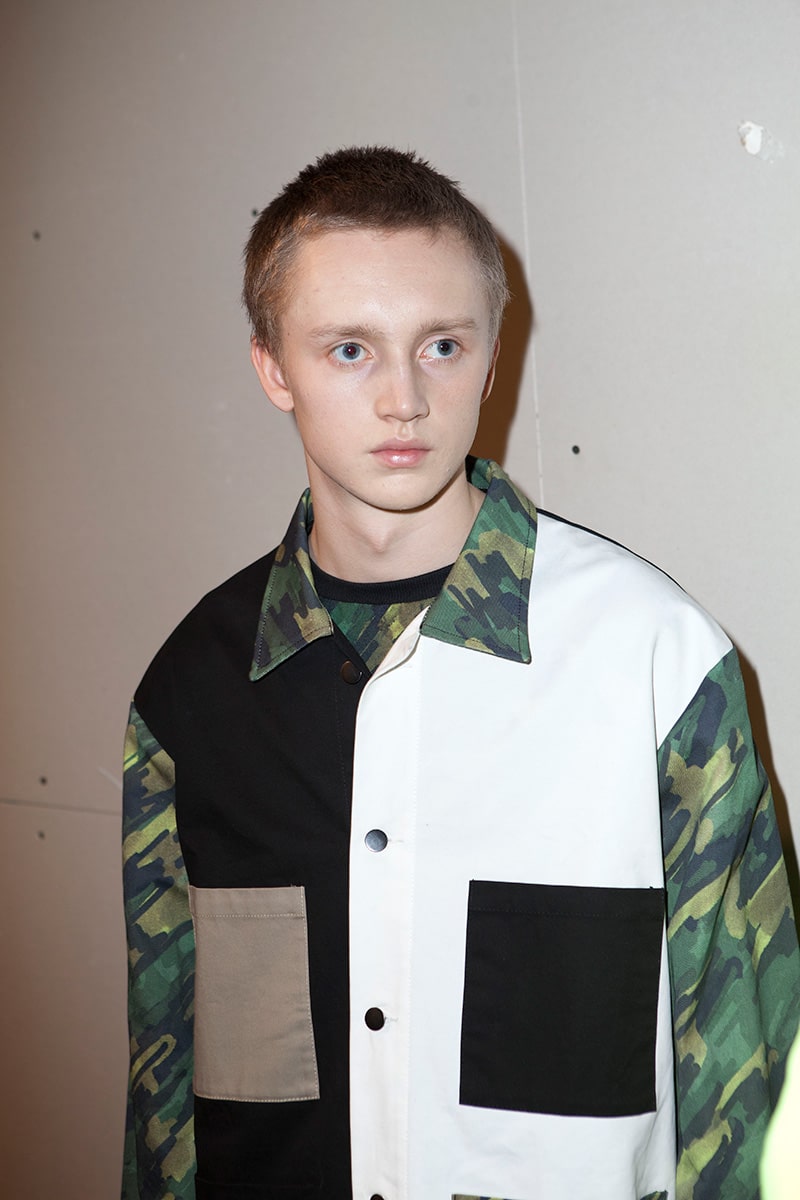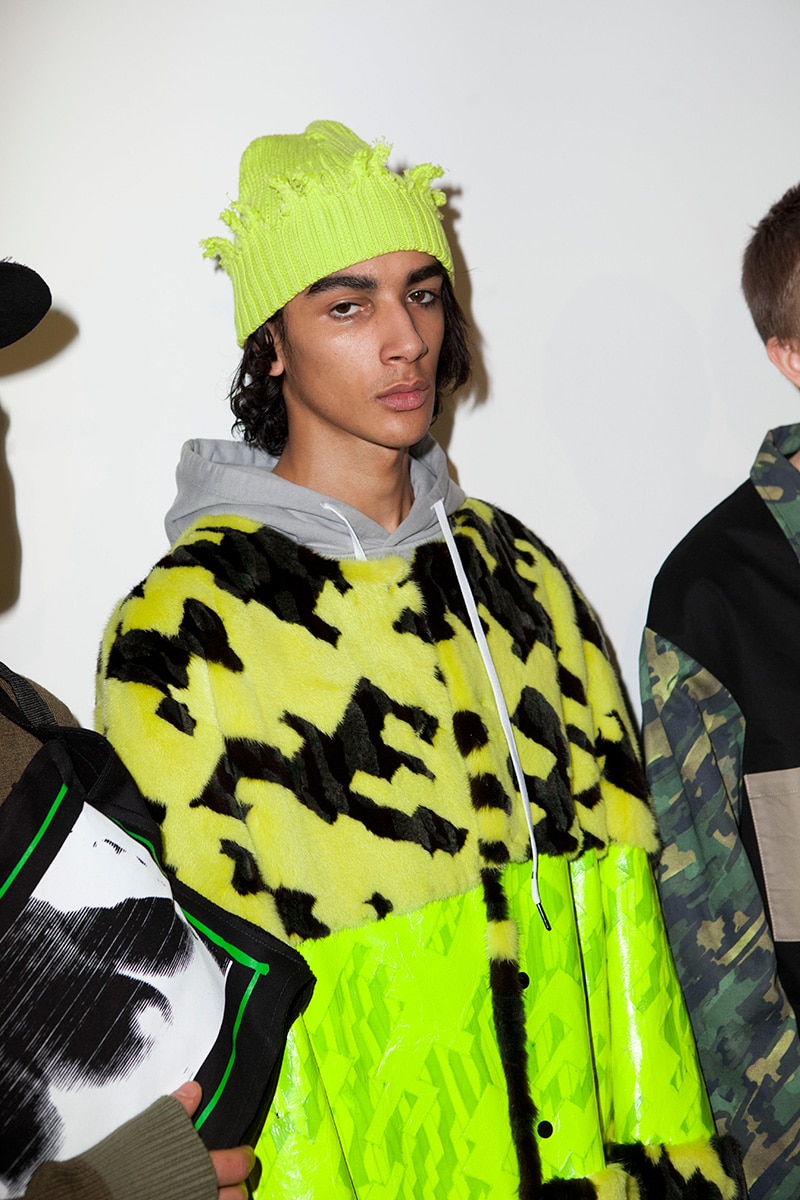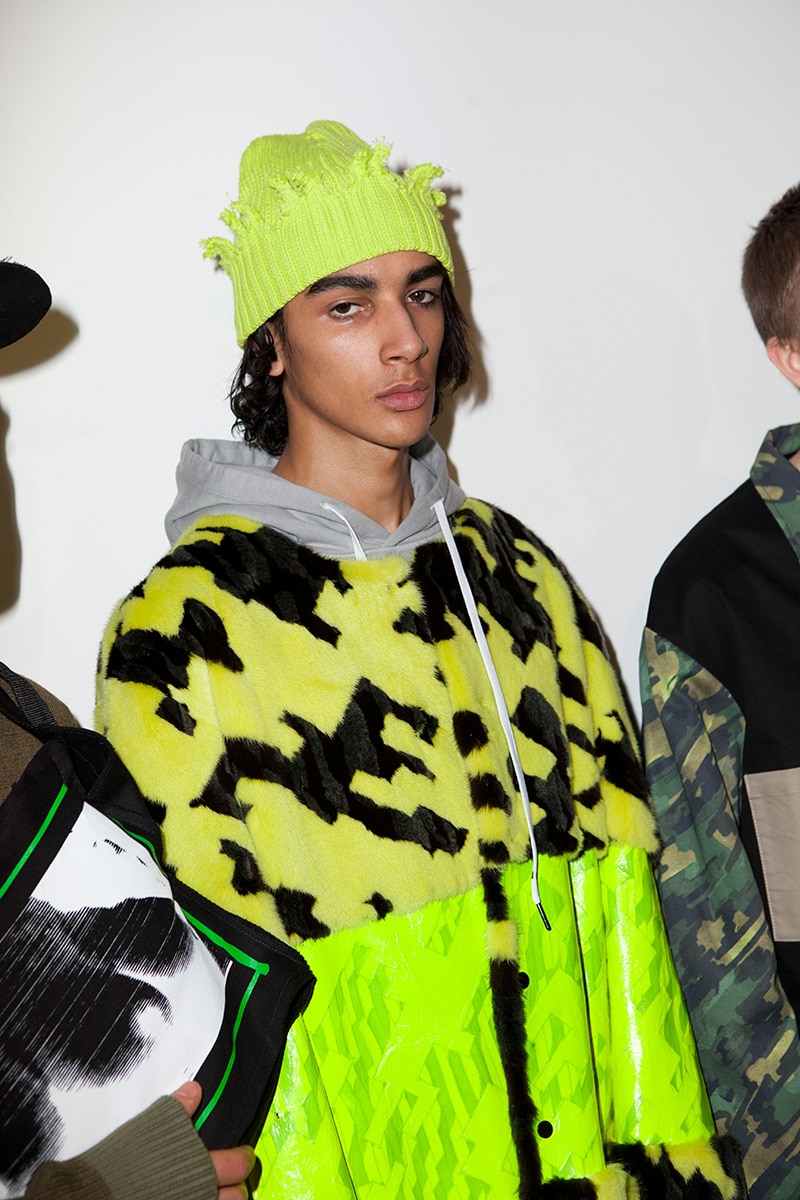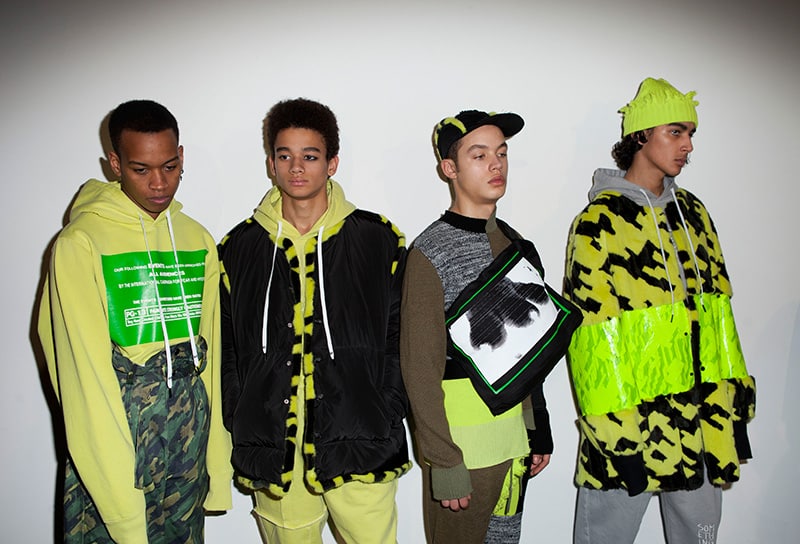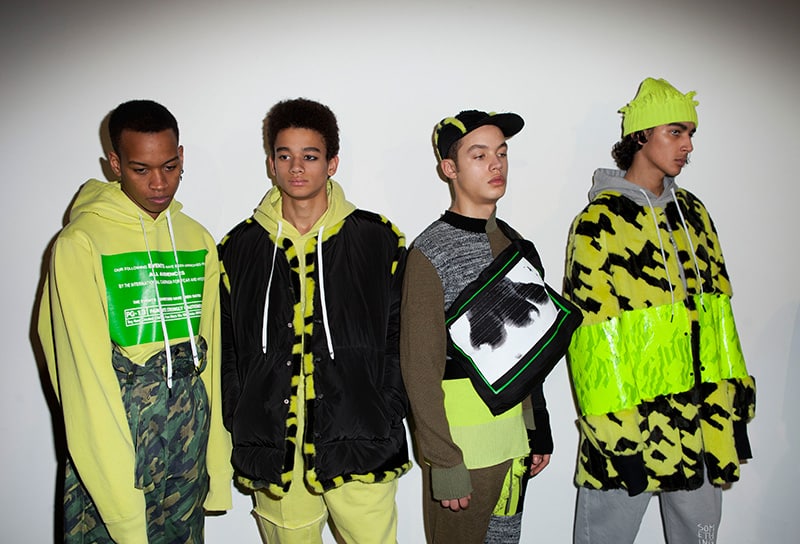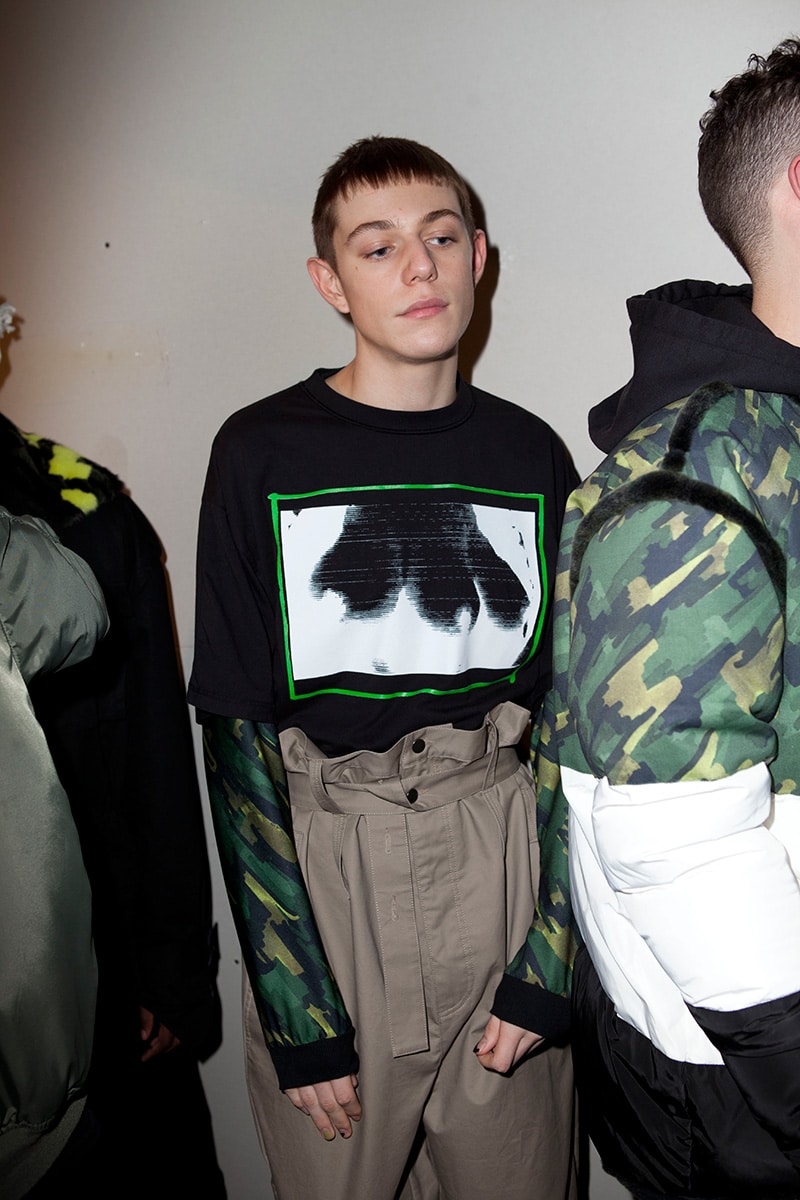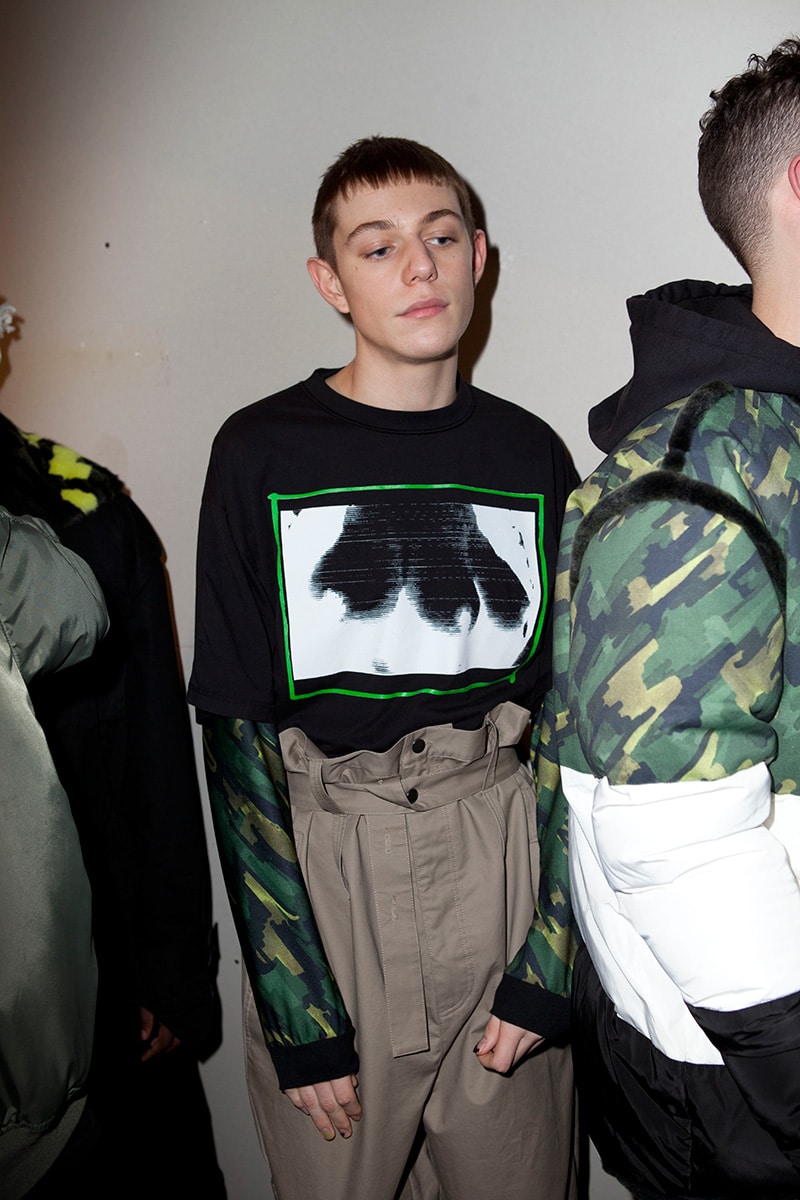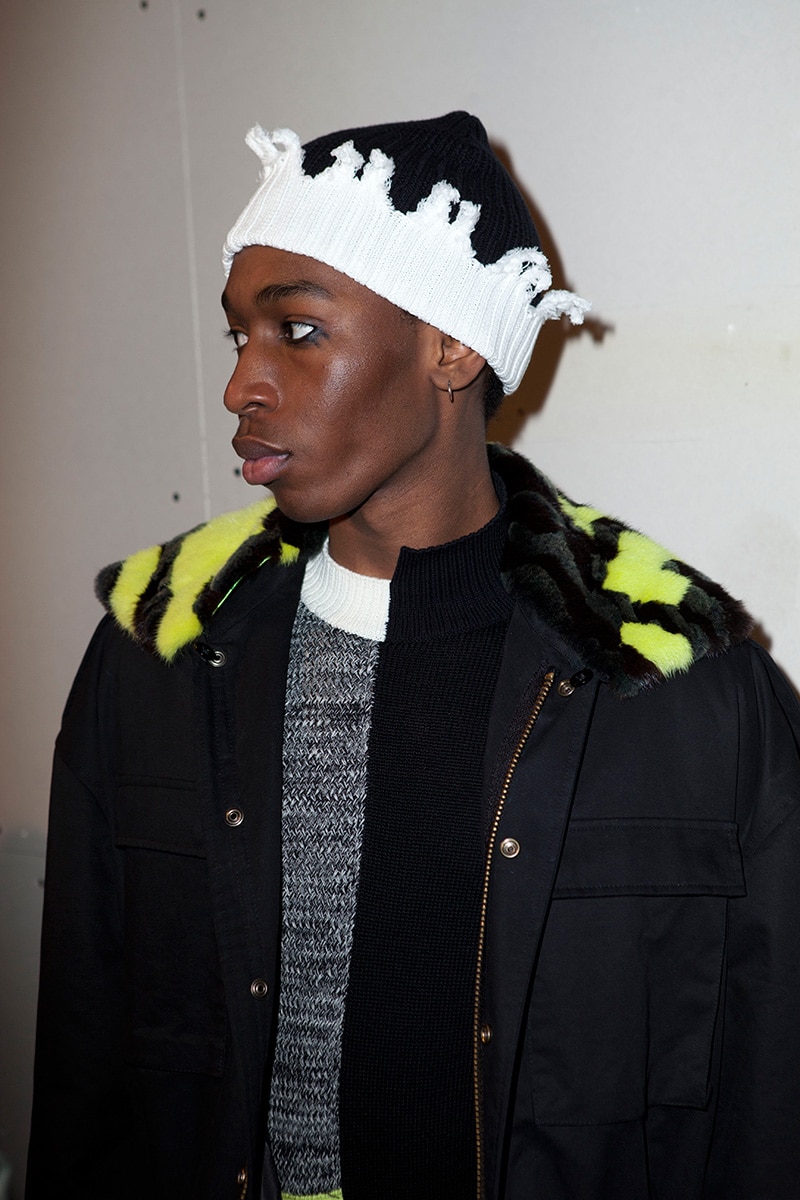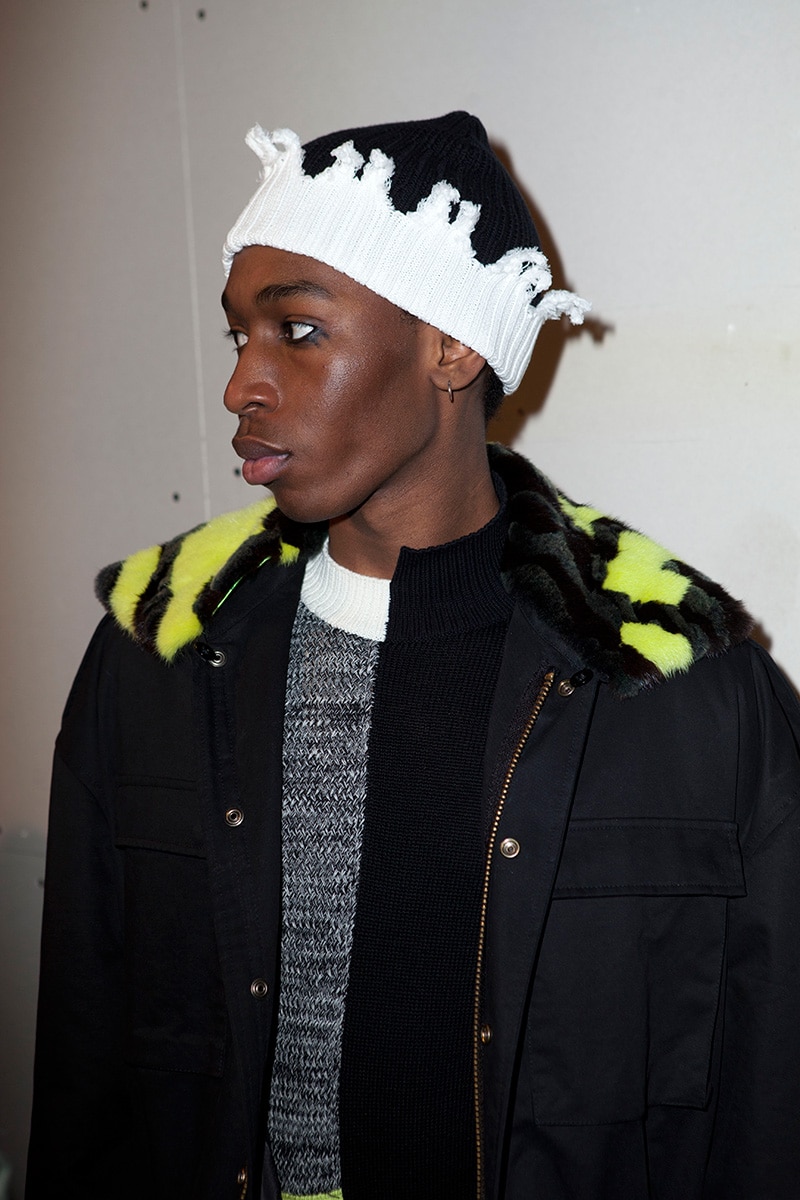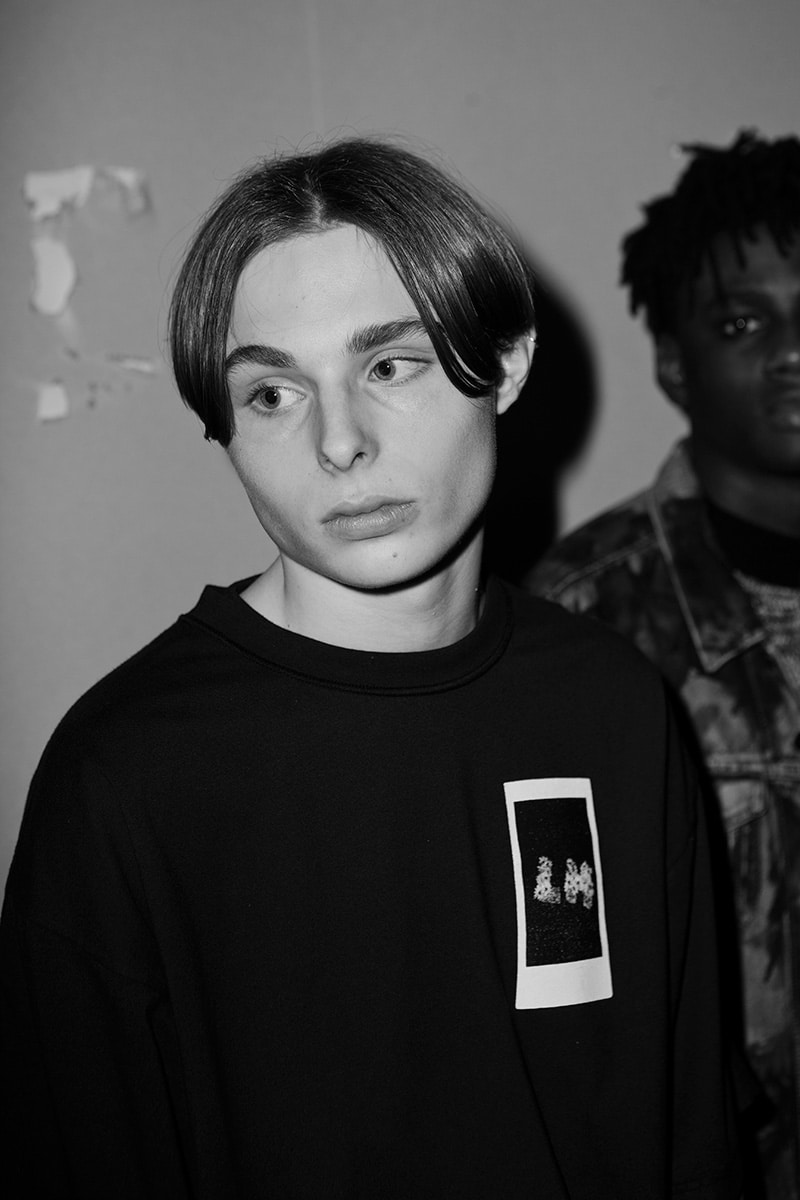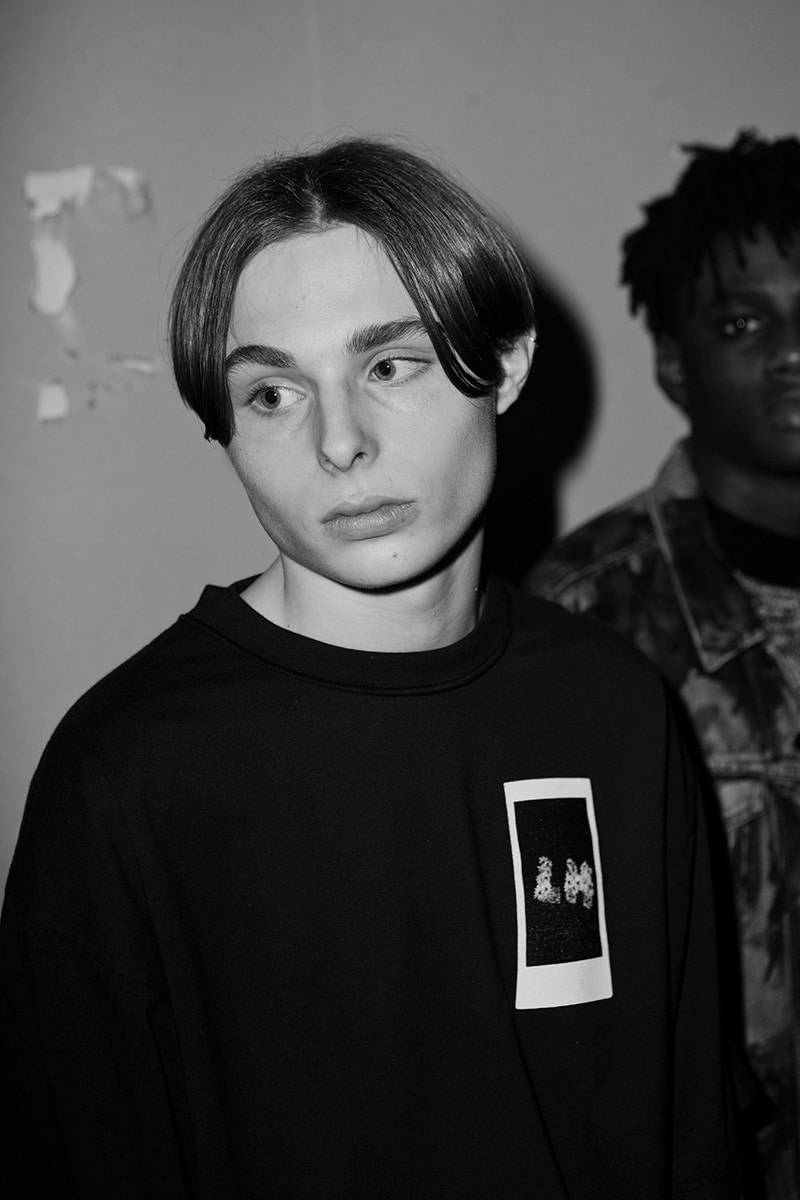 Is real fur making a comeback? After several decades of rising anti-fur campaigning it's often considered a risk to feature real fur in a collection. It was a surprising element to see Mink fur by Kopenhagen Fur, in Liam Hodges FW17 collection, not only because the designer has been such a champion of more masculine sportswear and workwear styles, but also because fur is not often seen in menswear at all.
Whether you're an advocate for real fur, faux fur or no fur, without a doubt this is one of the funnest seasons we've seen from Liam. Teaming up with performance poet Hector Aponymous, the two investigated the theme of dystopia and identity in an alternate reality, one which could be comparable to films such as Total Recall. Neon brights clashed with camouflage prints, ski style trousers featured sagging detachable zip pockets, customised Levi's were painted haphazardly, there was even a T-Shirt and Messenger bag featuring an ode to "Mary the triple breasted sex worker", a character from Total Recall. The collection mixed early punk references with Liam's signature DIY aesthetic, making this season as symbiotic with today's youth culture as ever.
This season, the models waists were accentuated with T-Shirts and hoodies tucked into high-waisted, wide leg trousers, cinched with matching belts. Knitwear jumpers were customised with frayed necklines, and drooping knitted text like graffiti paint. A collaboration with the heritage hatmaker, Christy's, made references to Stanley Kubrick's A Clockwork Orange with reconstructed canvas bowler hats in black and white, contrasting with the other millinery styles; mink lined caps and frayed beanie hats that were more wearable and on trend with the rising skate scene.
The casting, headed up by TM casting, was again an eclectic mixture of boys in all shapes and sizes. Their unique qualities represent the ethics of the Liam Hodges brand, which has a mutual relationship with the youth culture it's inspired by and those who live it. Each had odd painted nails and messy black eye makeup keeping the beauty rebellious and individual.
Photos by Elliott Morgan in exclusive for Fucking Young!