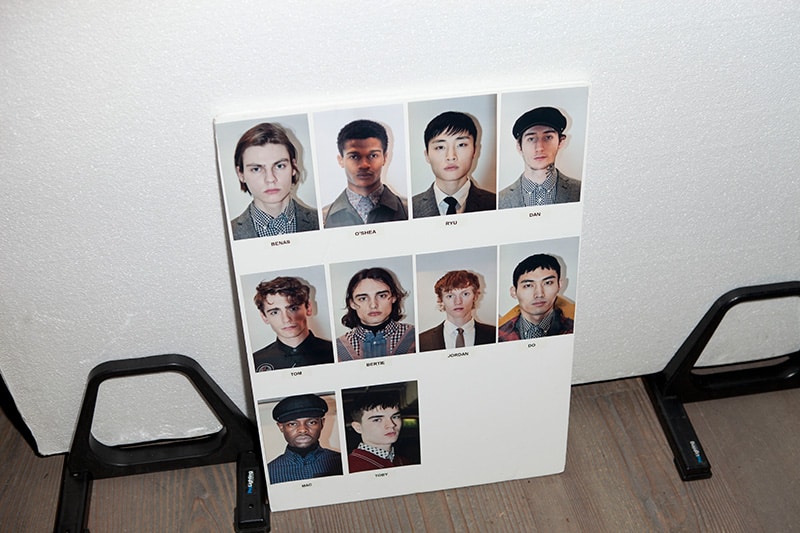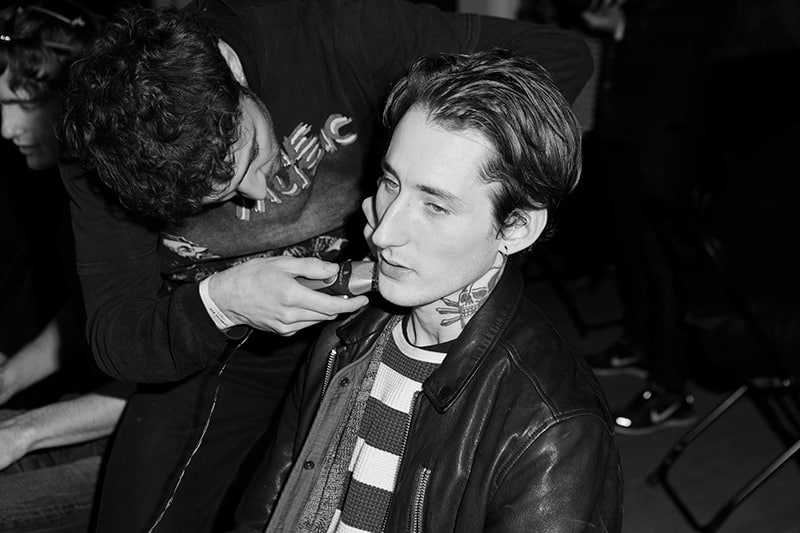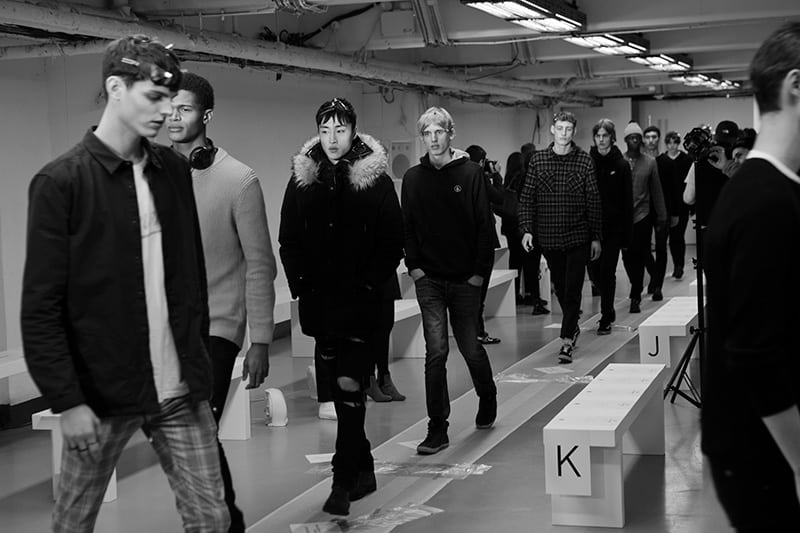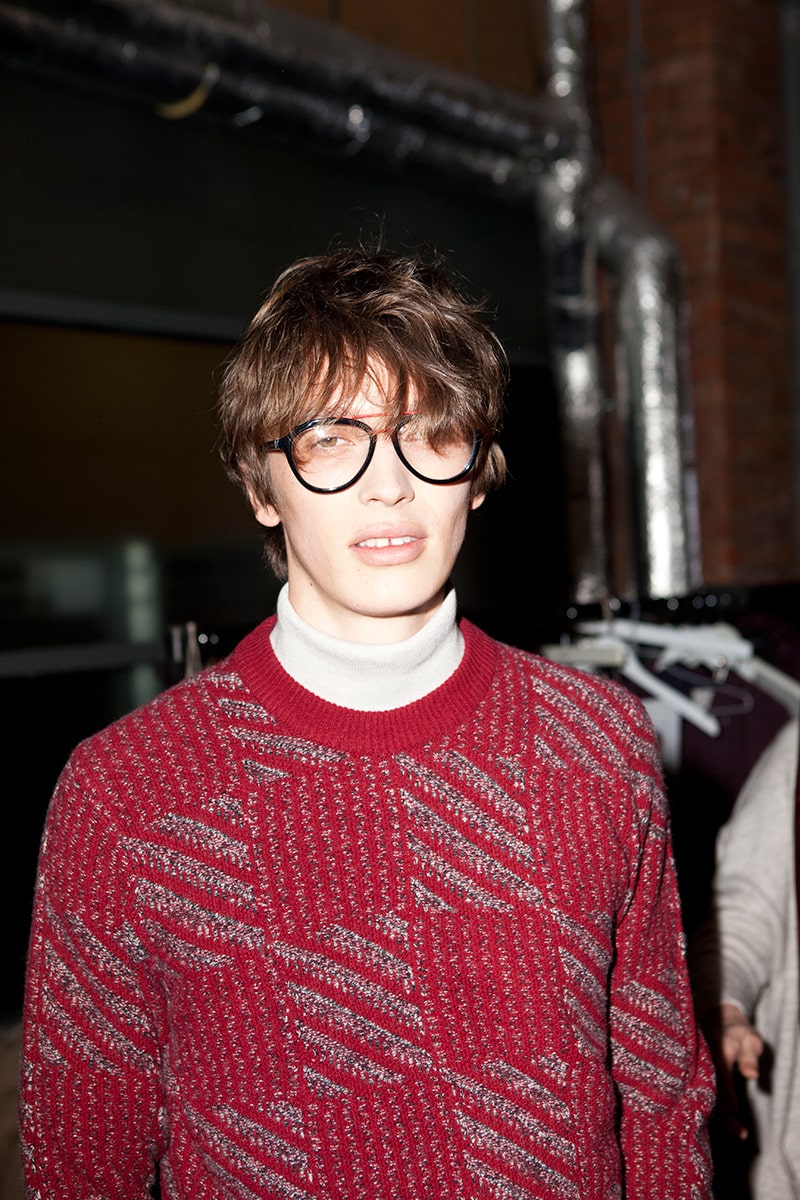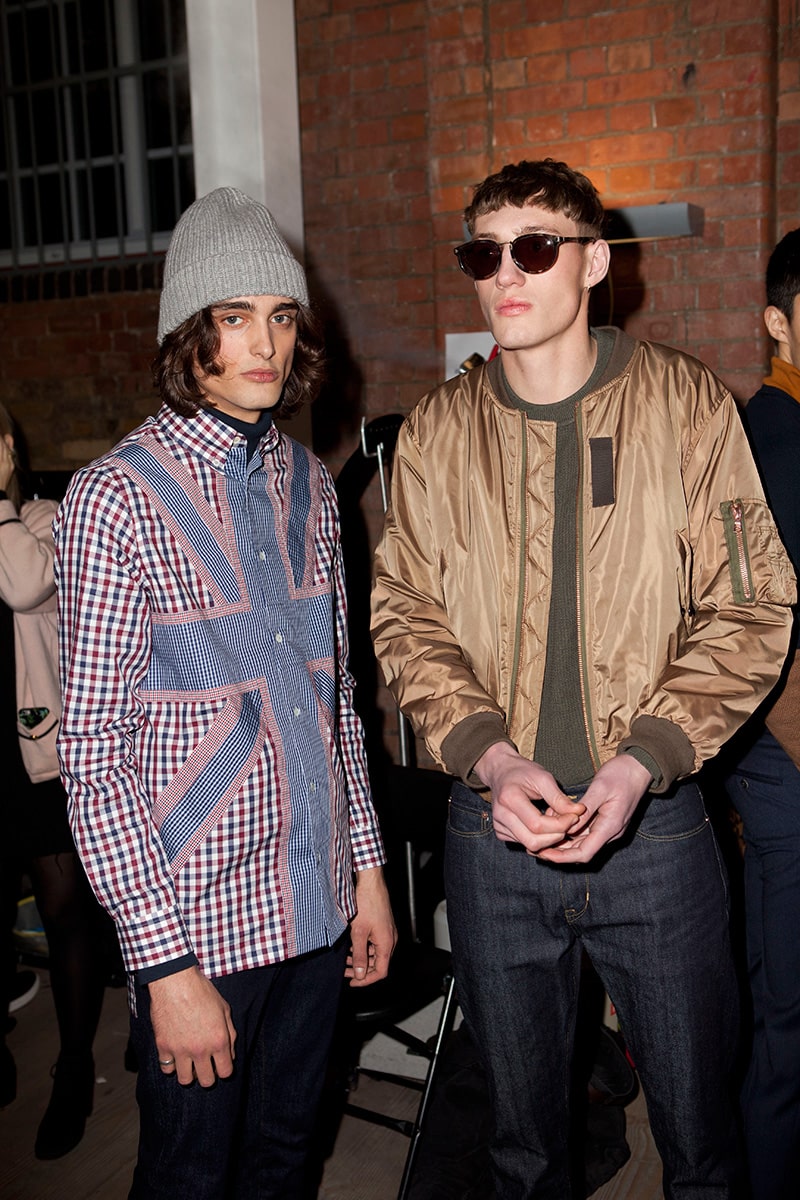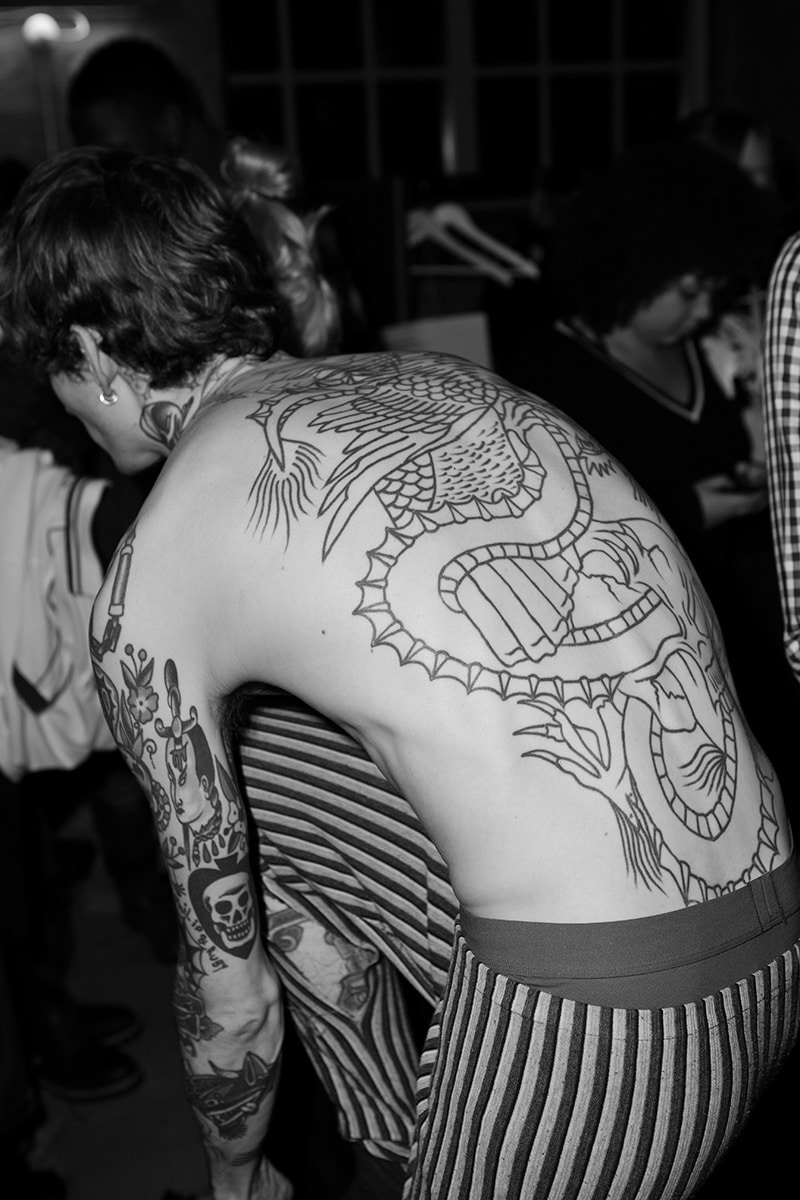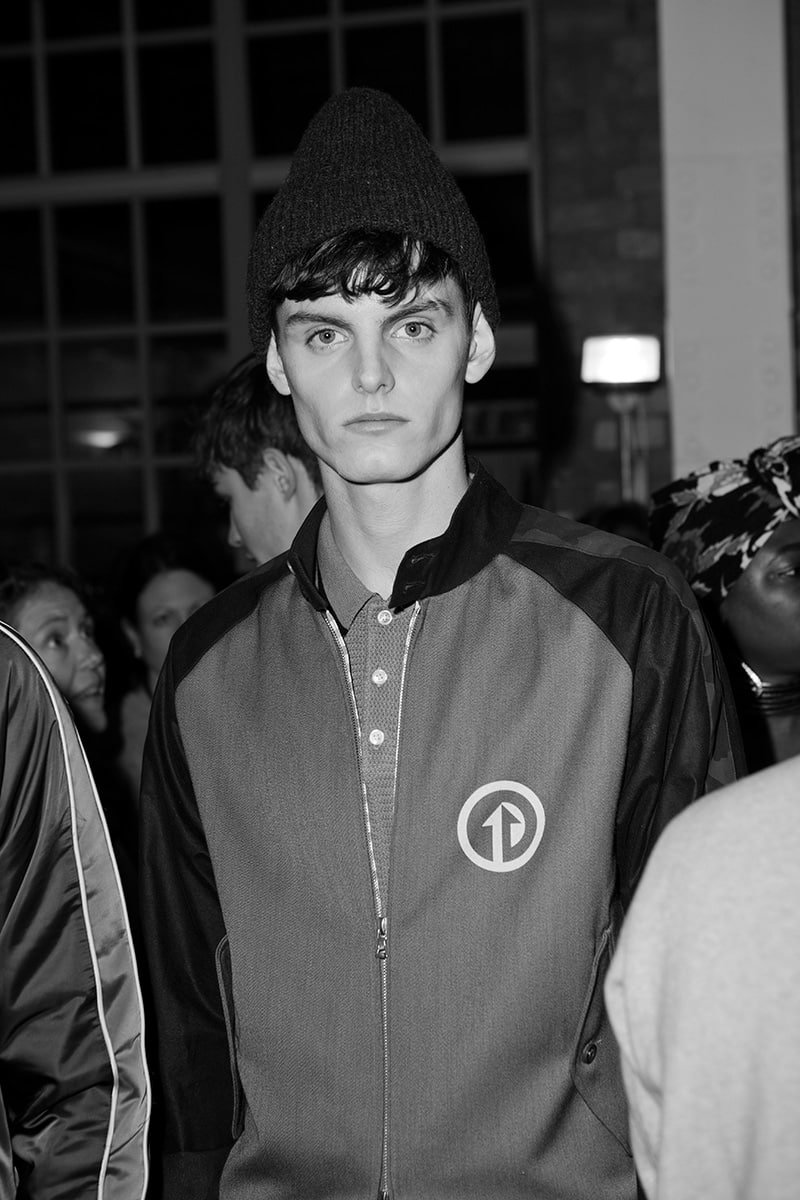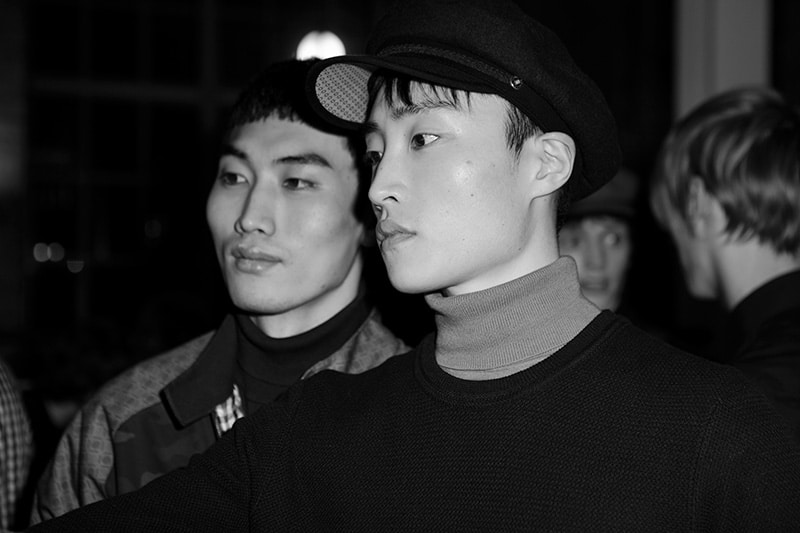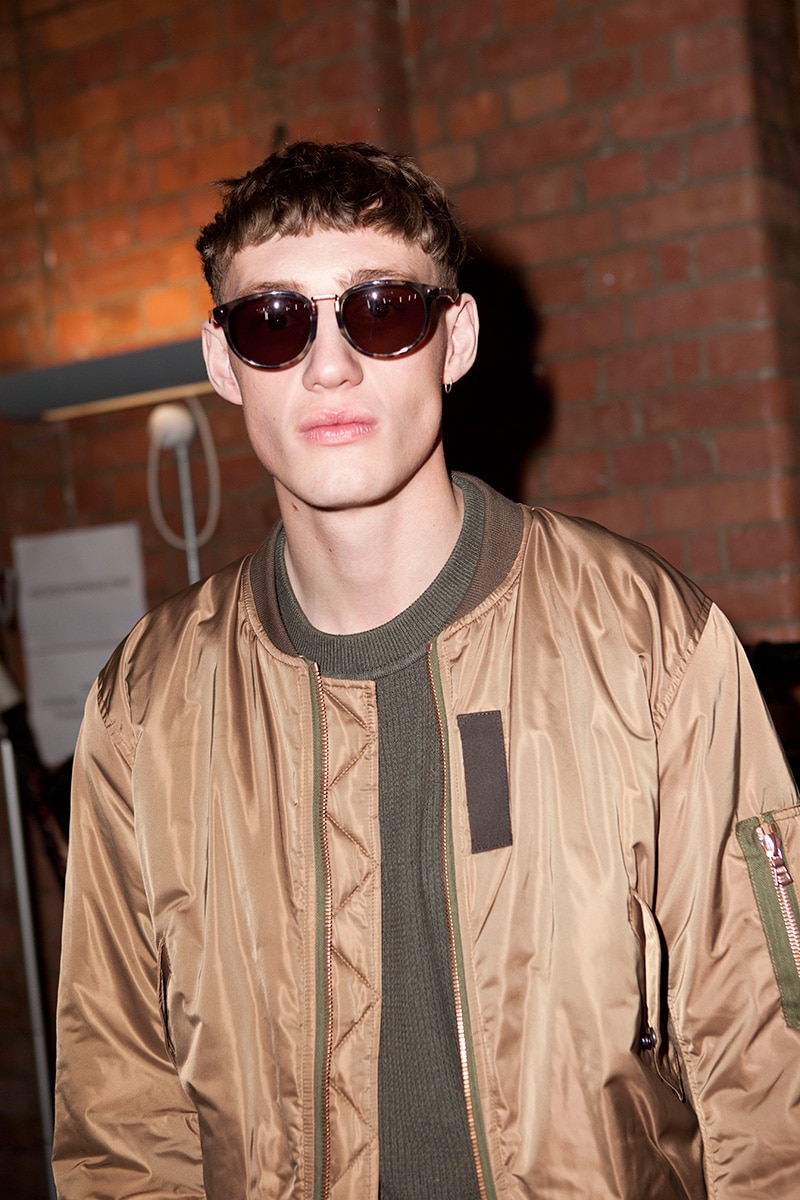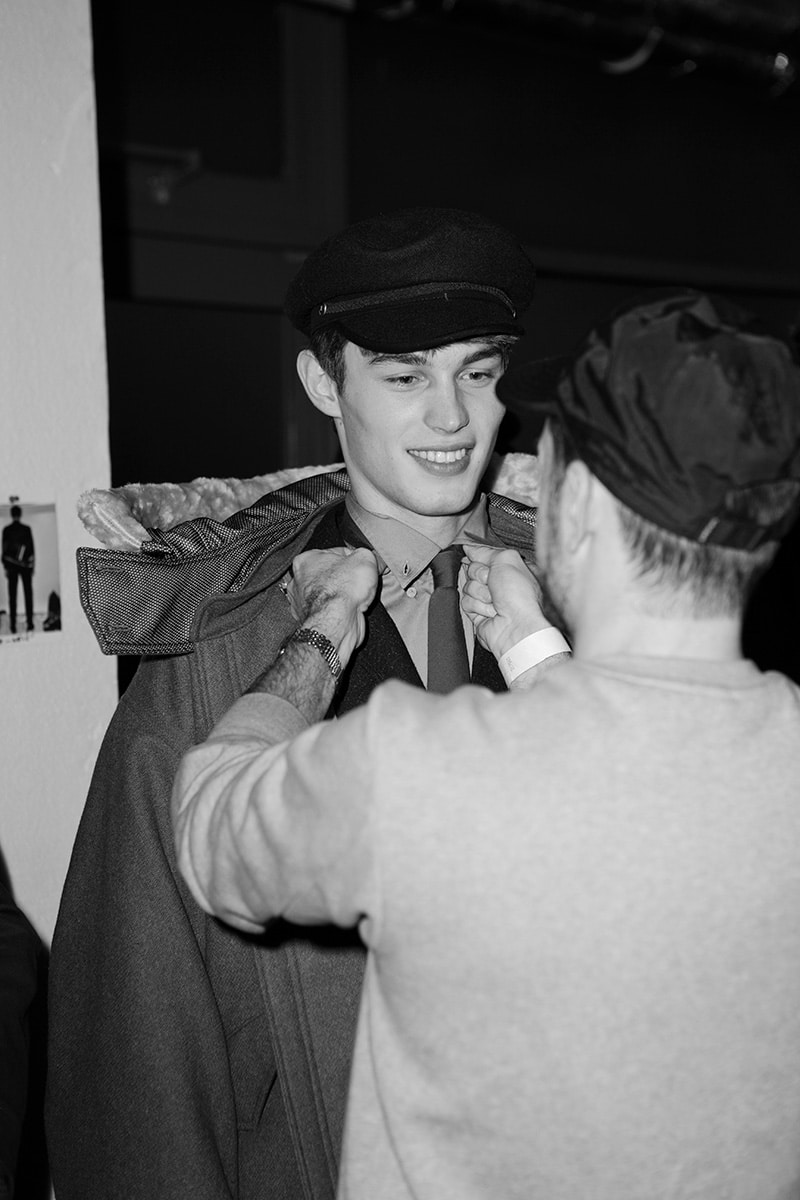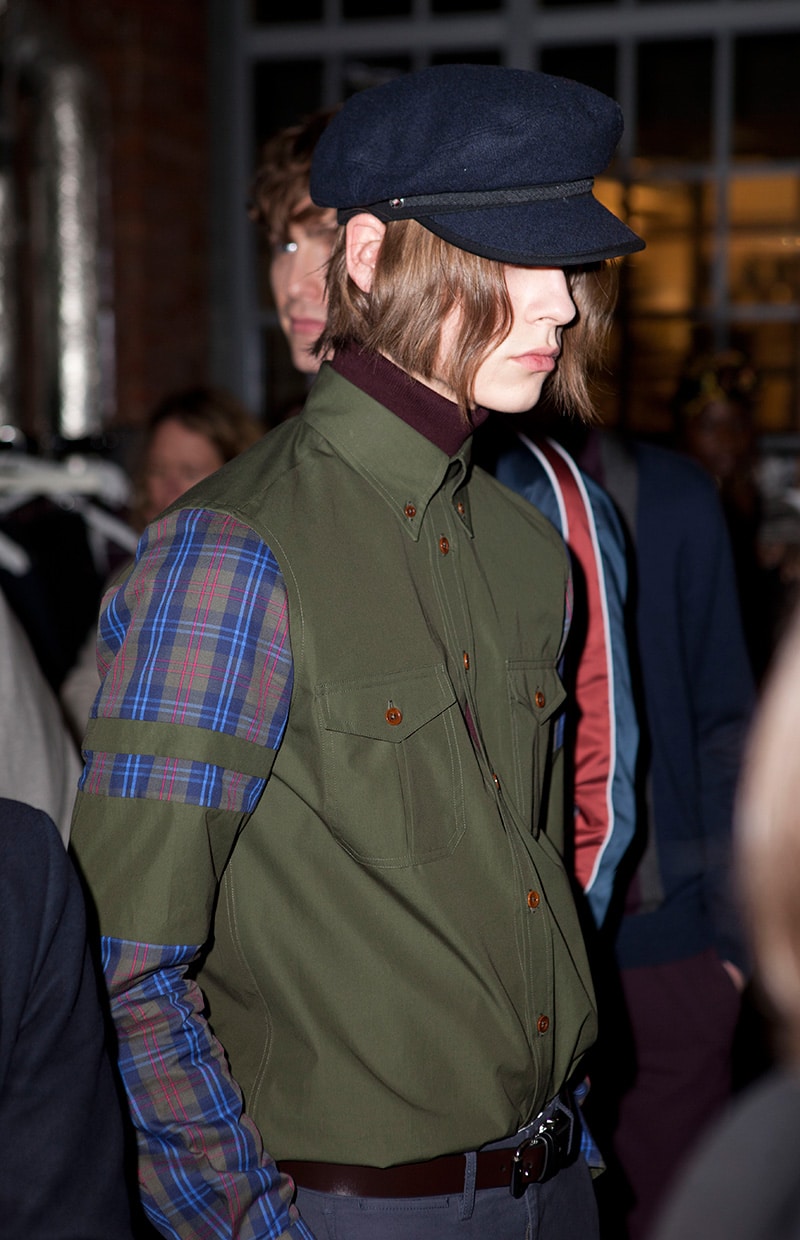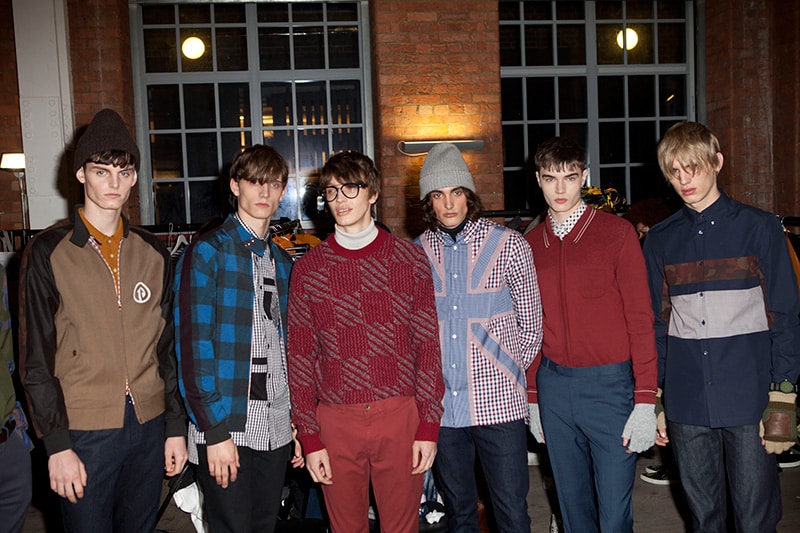 Ben Sherman presented London with the "Spirit of the Mod" for FW17, dividing its show into 3 categories: The Future Mod, The Working Class Hero and The Modern Dandy. All styles blended in together with classic items carrying over across the themes like tall Brogue boots, Poloneck jumpers and Harrington jackets.
Ben Sherman introduced an updated camouflage print in a rich wine palette, as well as a variety of Gingham and Houndstooth prints on assymteric shirts. The traditional Macintosh made an appearance in an iridescent purple shade, while other modern touches like mirror framed sunglasses and slip on trainers kept the collection youthful.
Winter jackets with fur trimmed hoods rested over woolen tailored suits in chalky greys. A variety of bag styles were presented with the classic Sherman stripes, including Holdalls slung cross body, informing the audience that this collection was as much about travel and braving the elements, as it was embracing British fashion and music heritage.
The models walked with confidence with bright skin and the odd tattoo, while hairstyles, created by Maarit Niemela at Bryant Artists, were often parted down the middle, creating the classic curtain style so embraced by bands such as The Beatles and The Jam.
Photos by Elliott Morgan for Fucking Young!