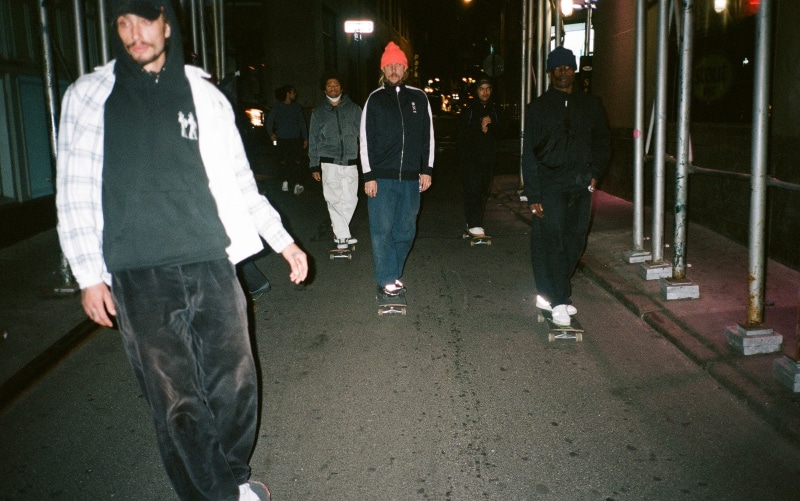 Skate pioneer Erik Ellington is starting a new chapter in his creative career by partnering with Li-Ning, China's pioneer sportswear brand, to launch their first-ever skateboarding line. Ellington has a robust history of designing and producing popular skate shoes. His signature silhouettes are monumental in skateboarding and have inspired many skateboarders to take initiative in crafting their own products.
The Li-Ning x Erik Ellington collaboration will debut its first sneaker, as well as a full line of apparel penned for later in the year. Despite its contemporary aesthetic, the Ellington Signature Model is at its core a high-performance skate shoe. Engineered with Li-Ning's "BOOM" midsole technology, the design draws inspiration from styles Ellington grew up wearing, referencing the appeal of vintage basketball and running shoes.
"The tongue flap is an homage to the double tongues we used to rock on our shoes in the mid-90s", Ellington explains. "With this design, we explored new material combinations that have never made their way onto a skate shoe before, like the ripstop toe-cage and sealed double tongue flap."
The shoe is showcased in a campaign majorly influenced by the energy of New York and the style of skaters on Ellington's team. Shot by buzzing street photographer Lukas Gansterer whose raw, candid style pays homage to the world-renowned NYC street skateboard scene and perfectly meshes with the hard-hitting look of the collection and team including skaters Zach Allen, Tinga Johnson, and Davey Sayles.
Take a look at the campaign below: