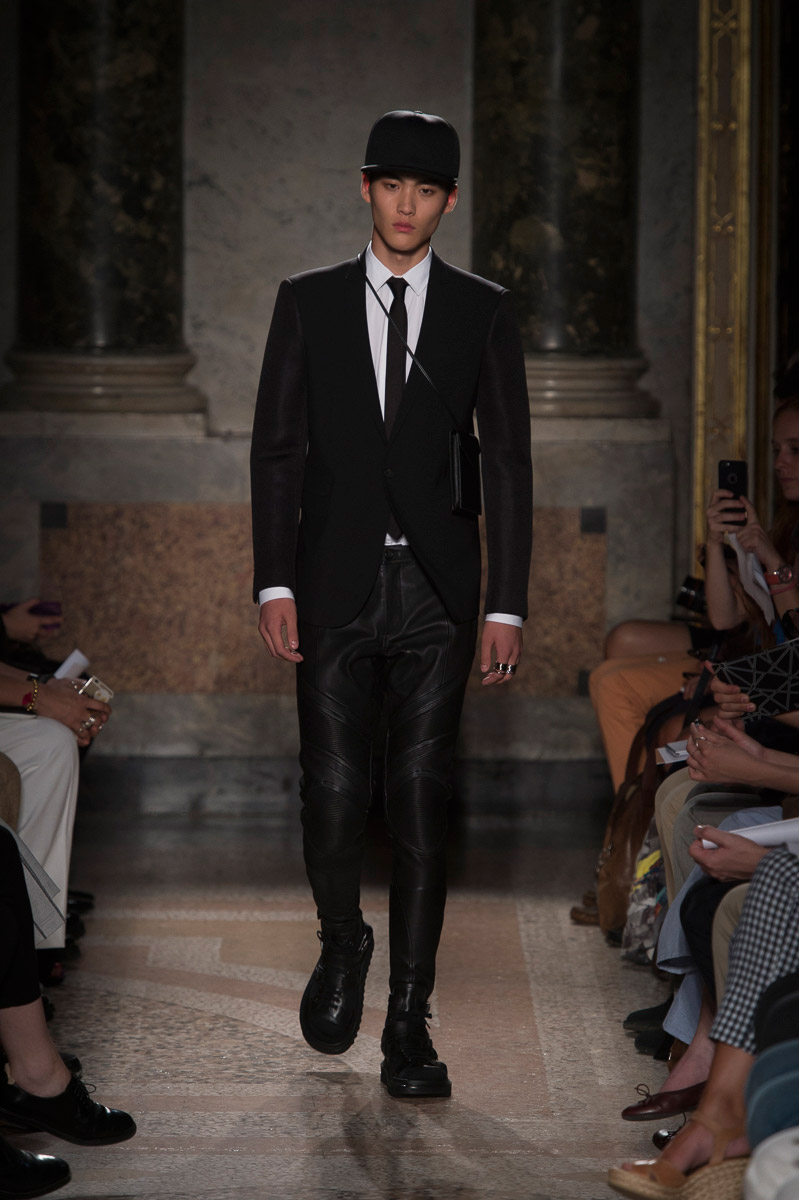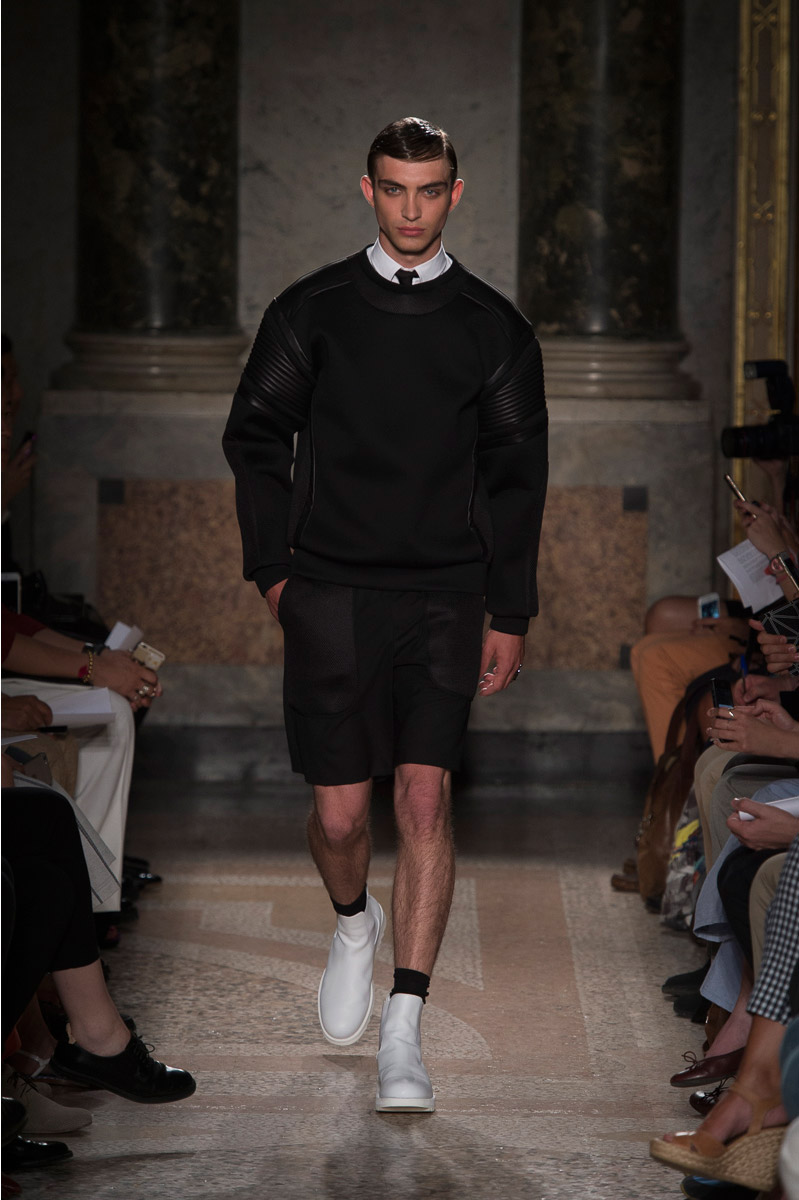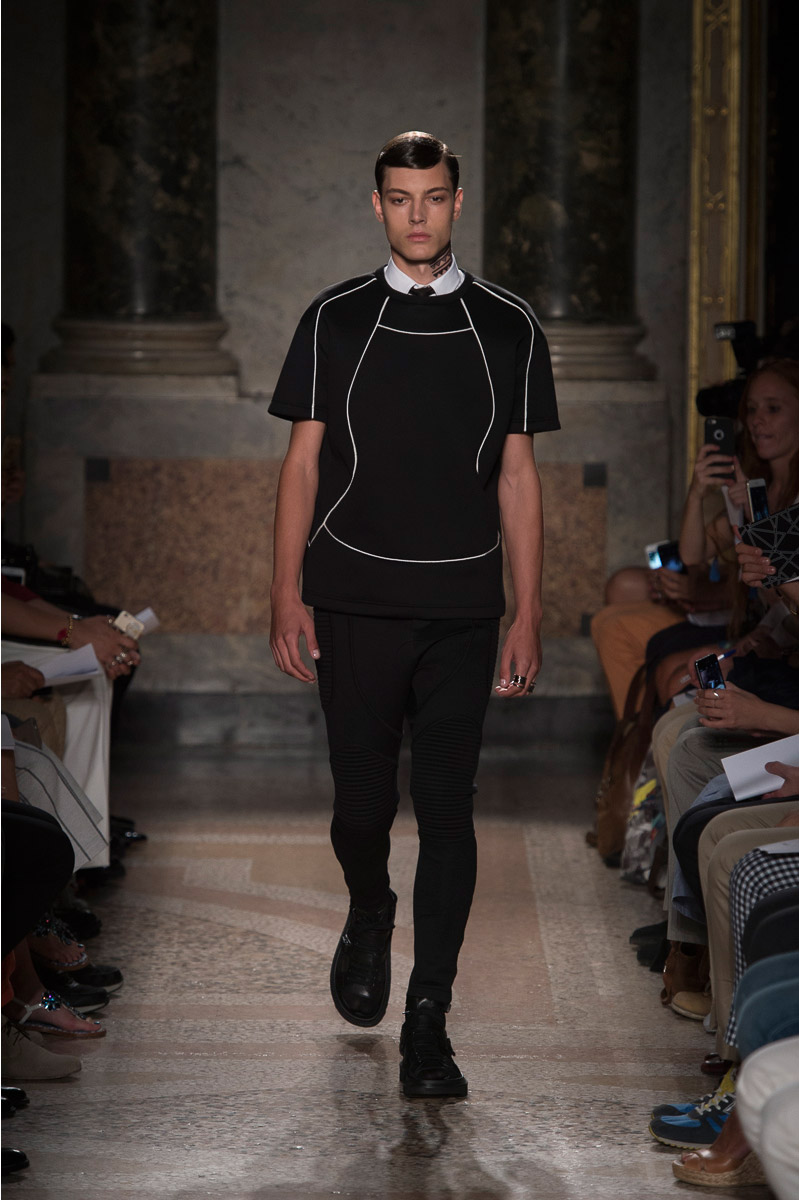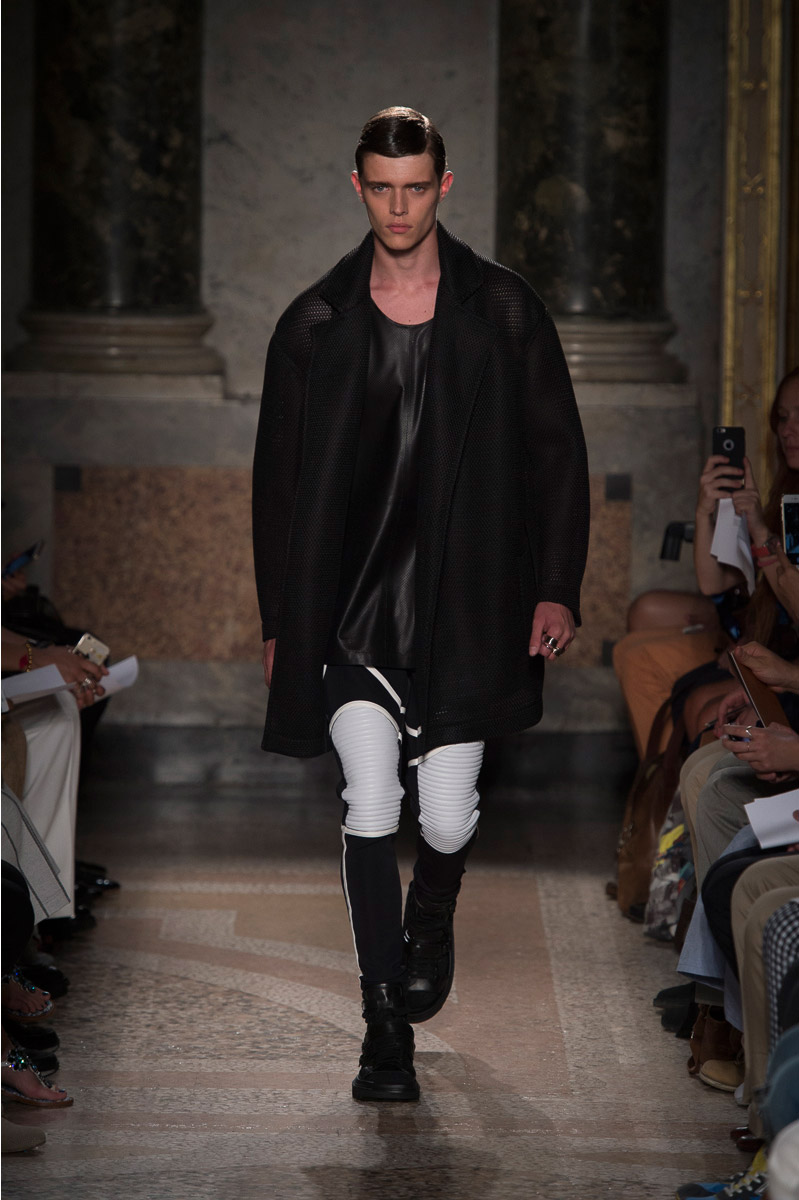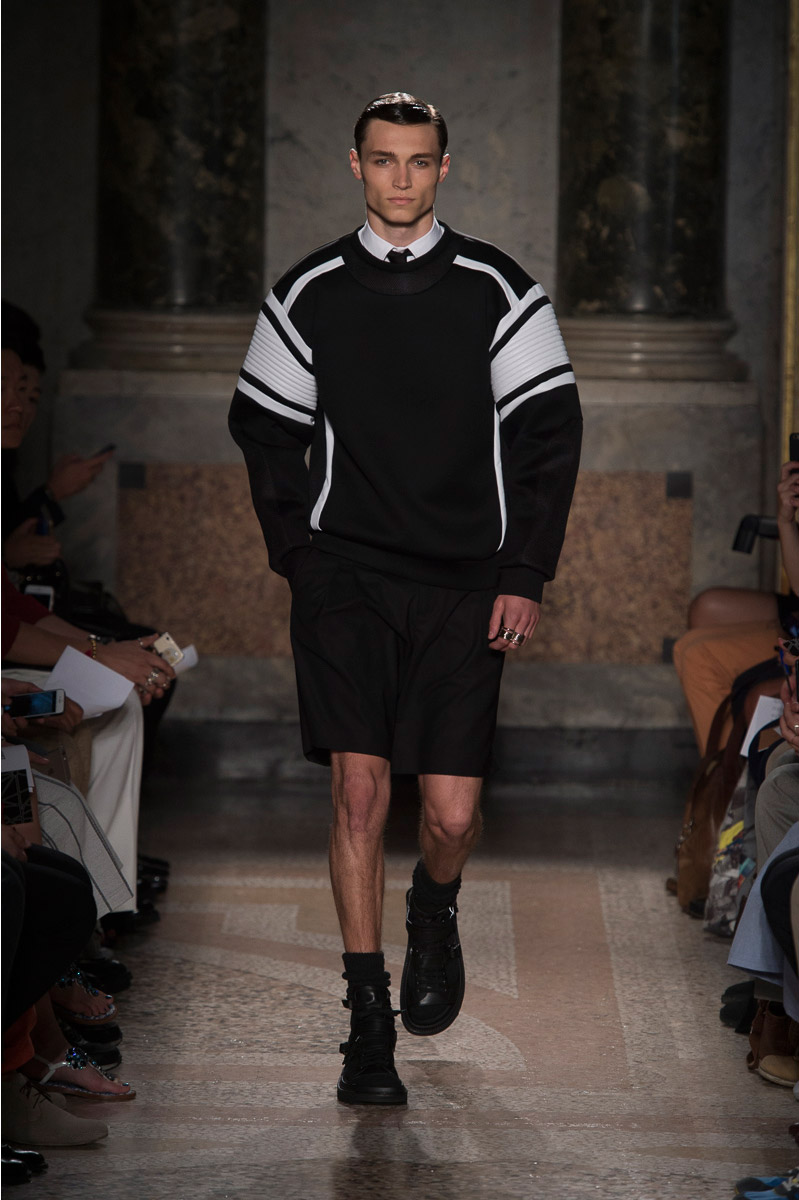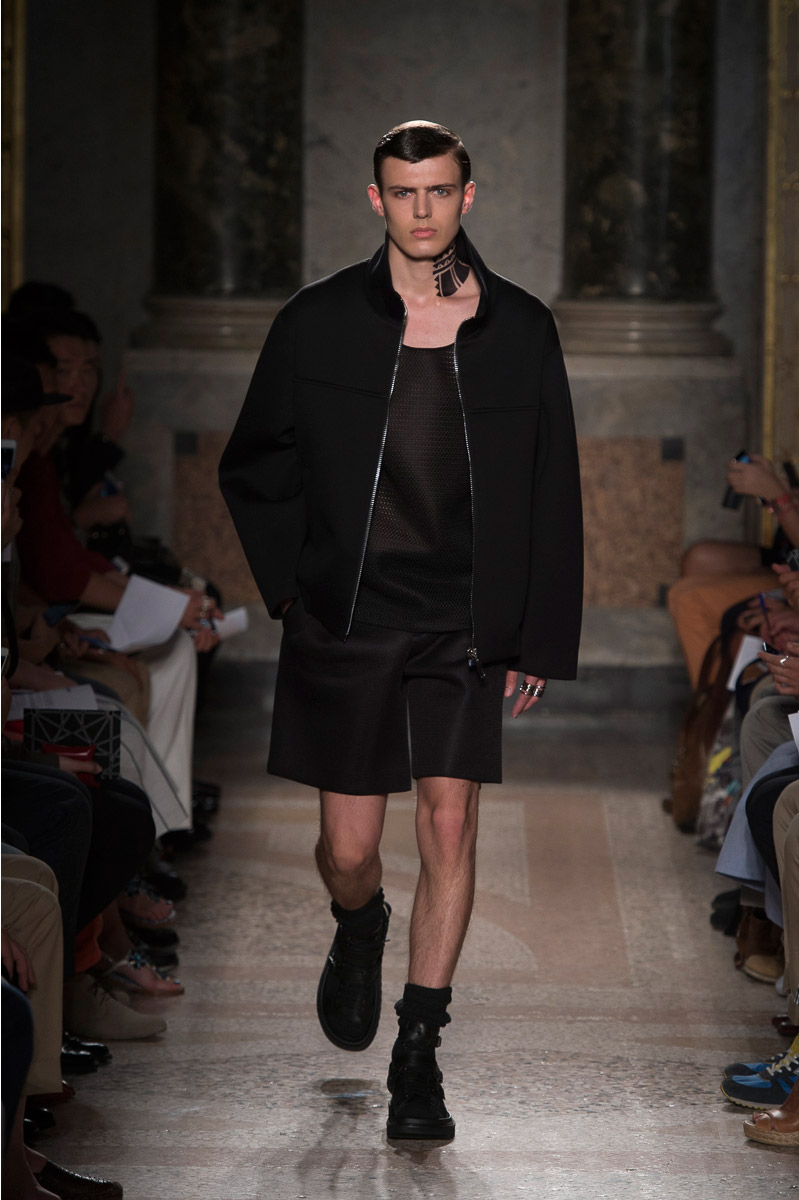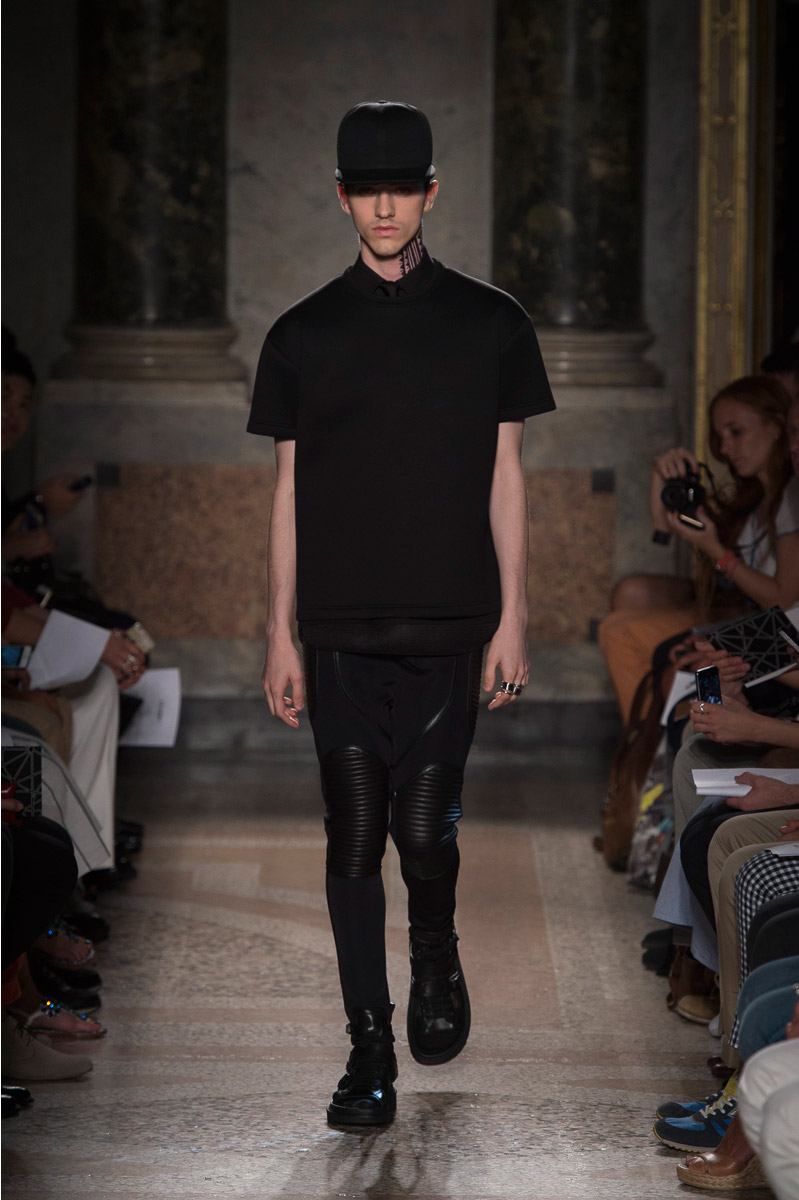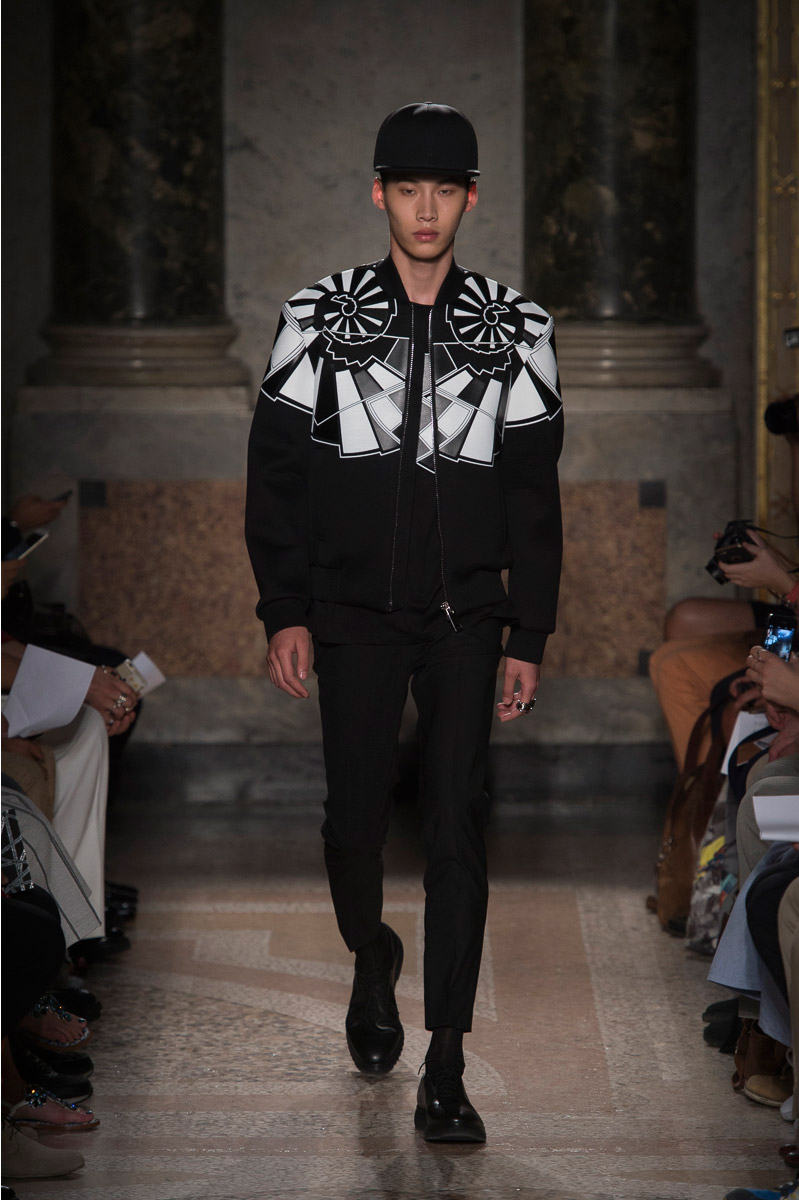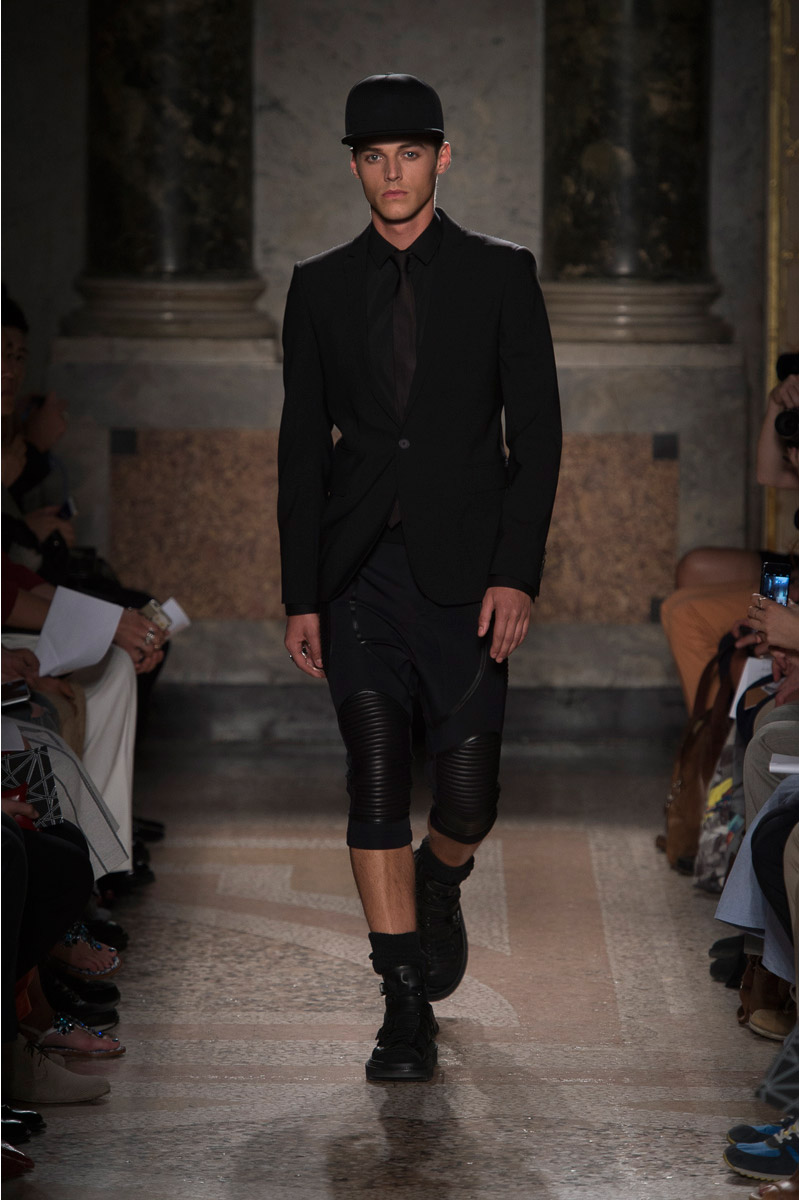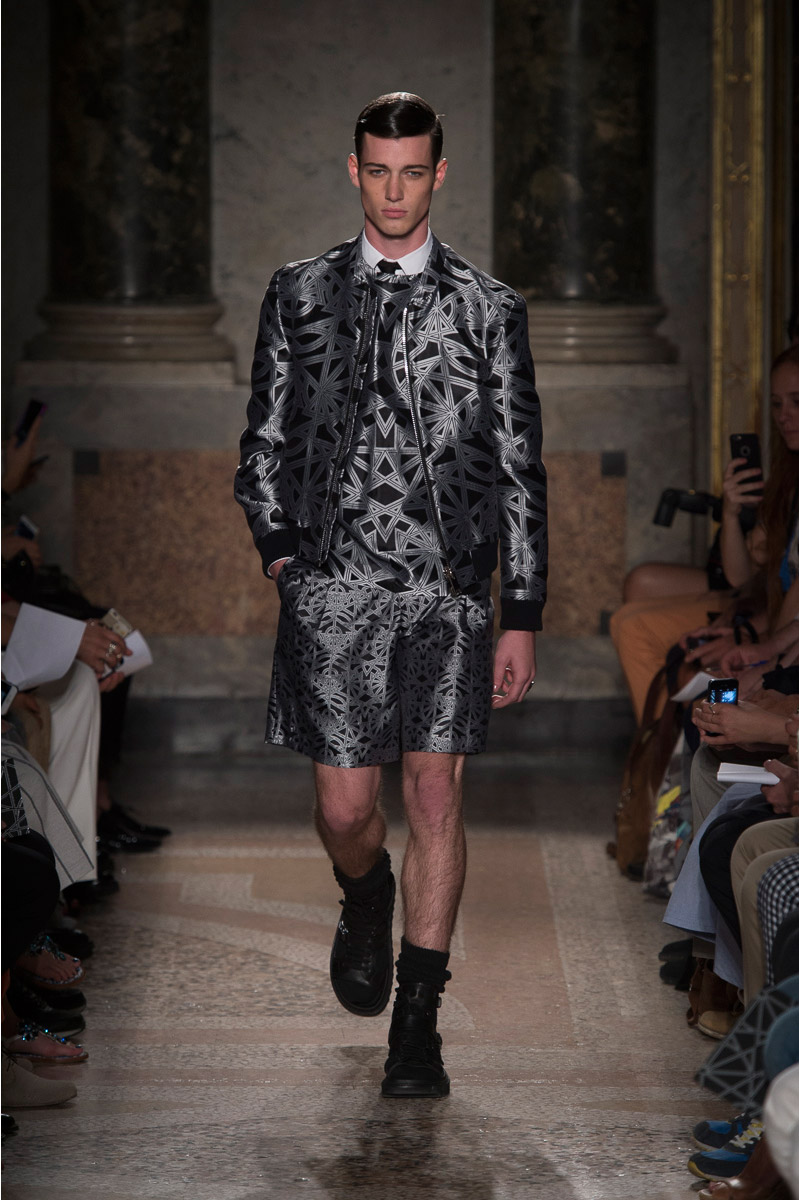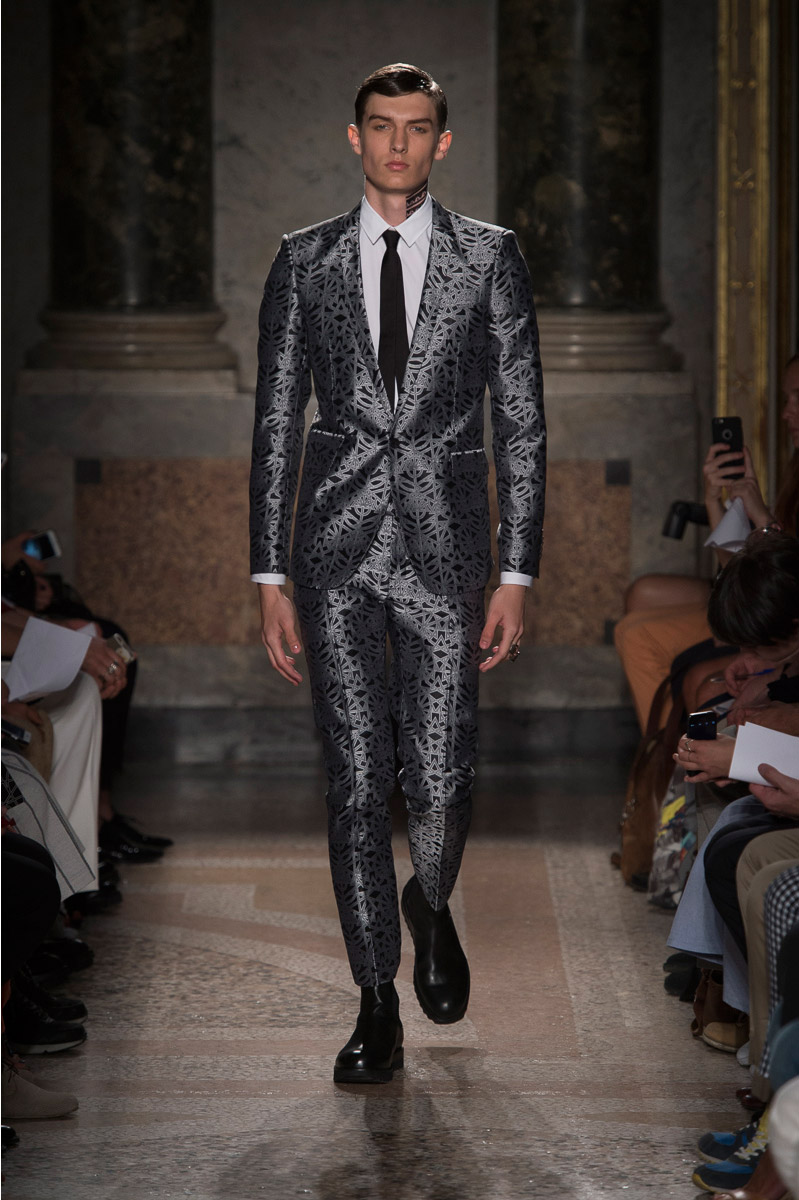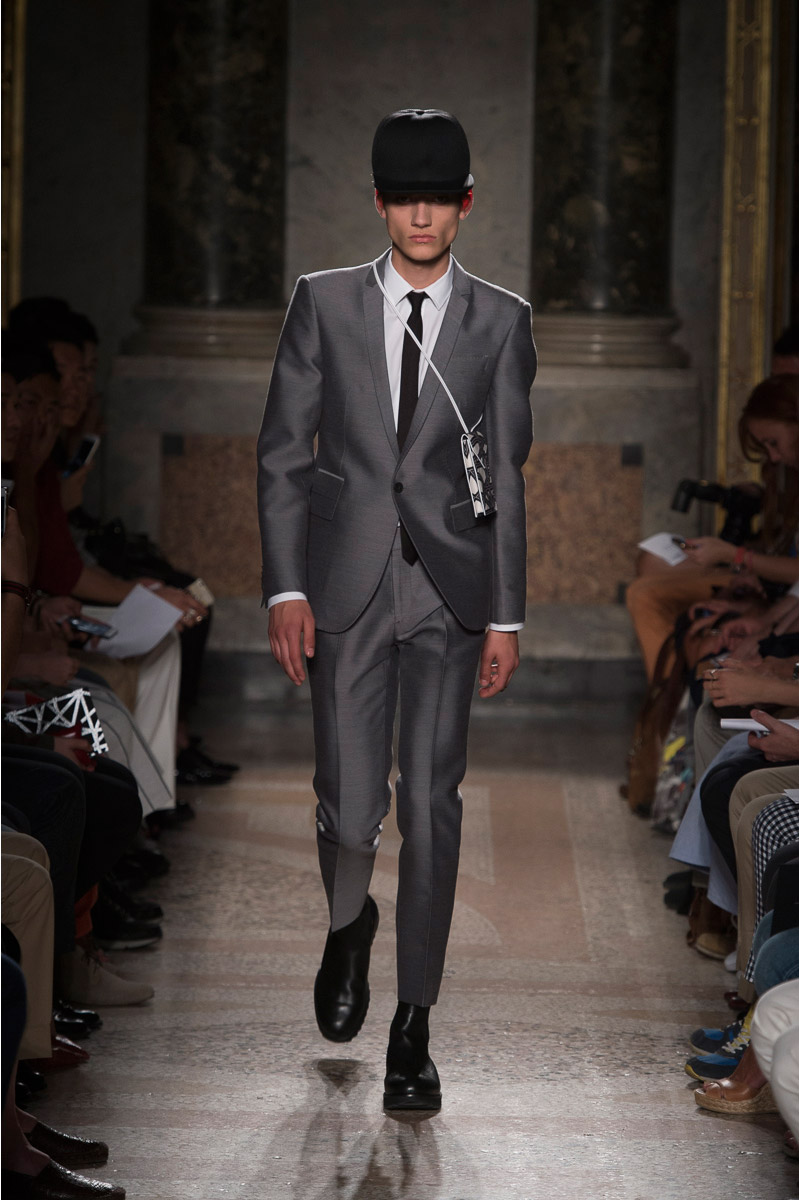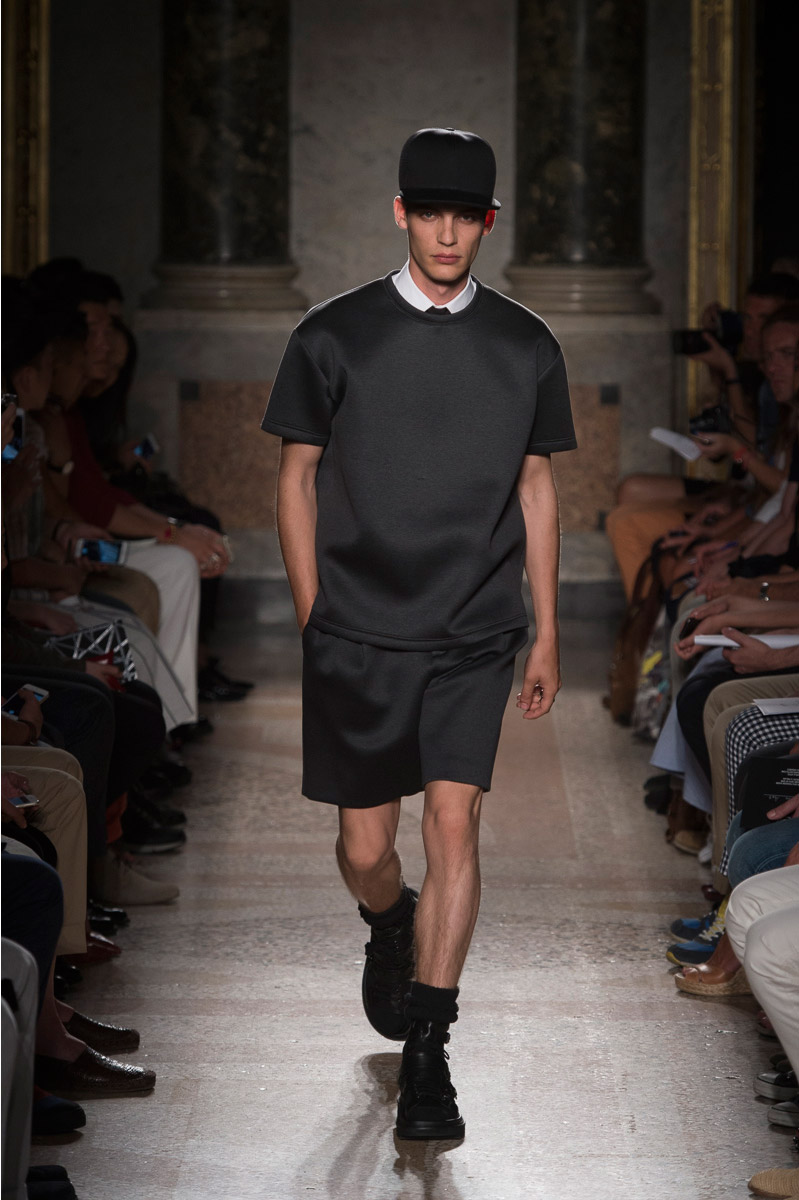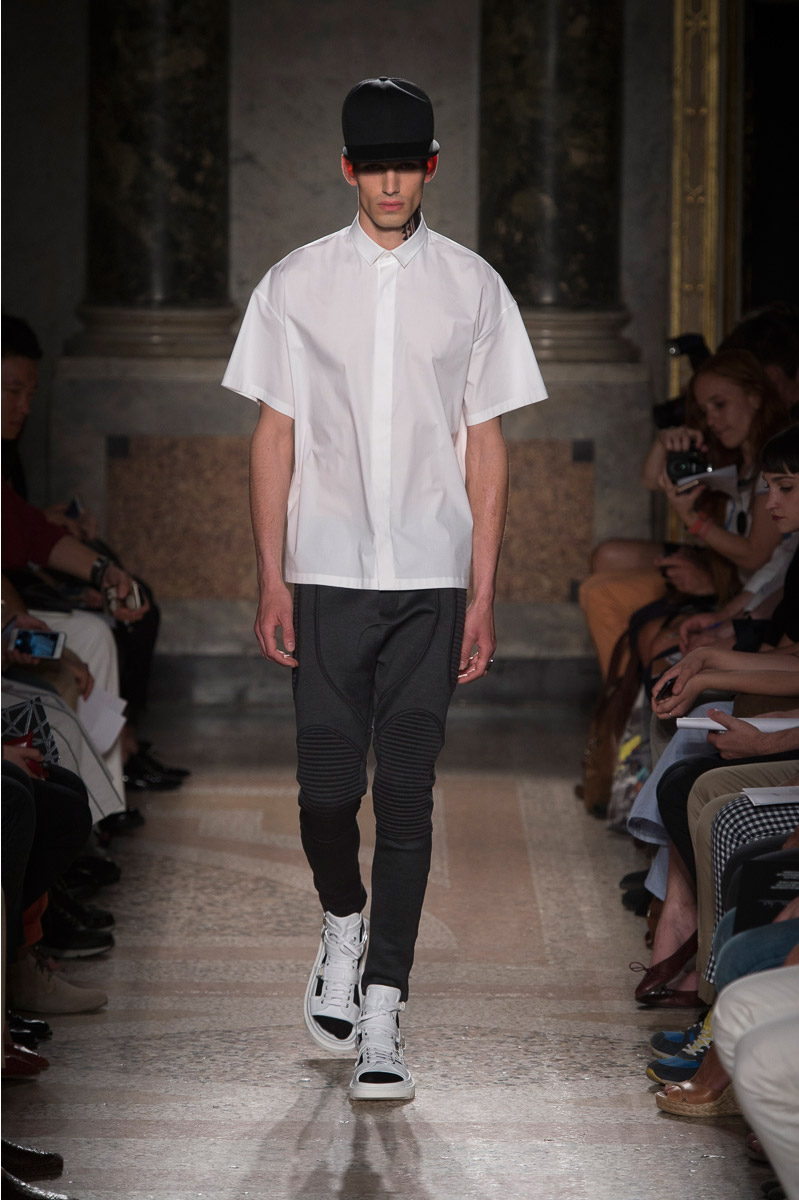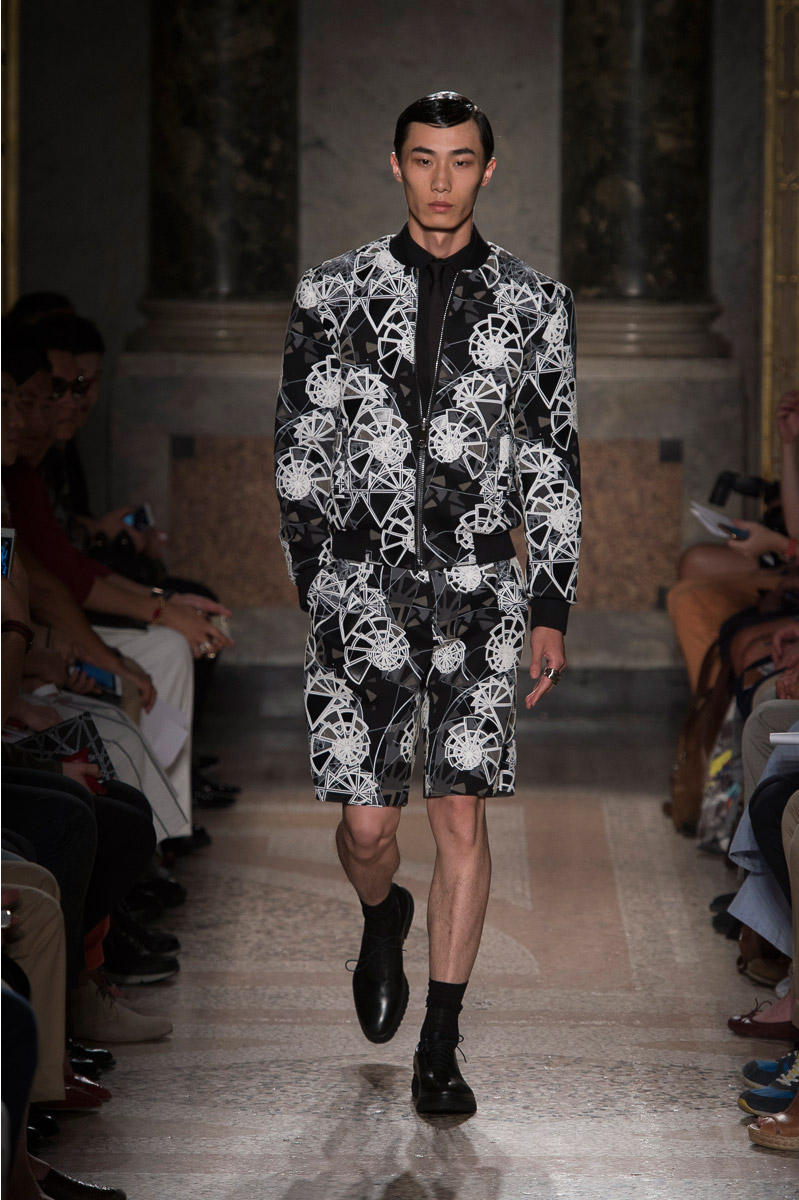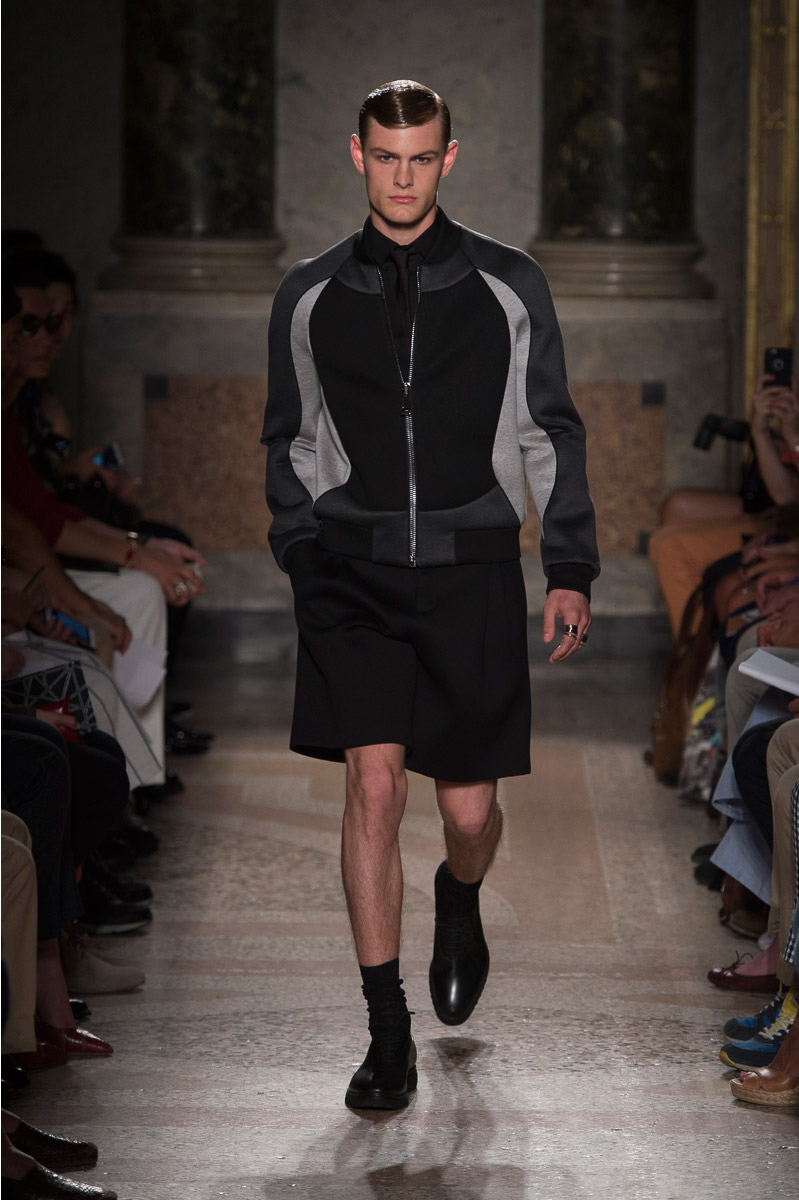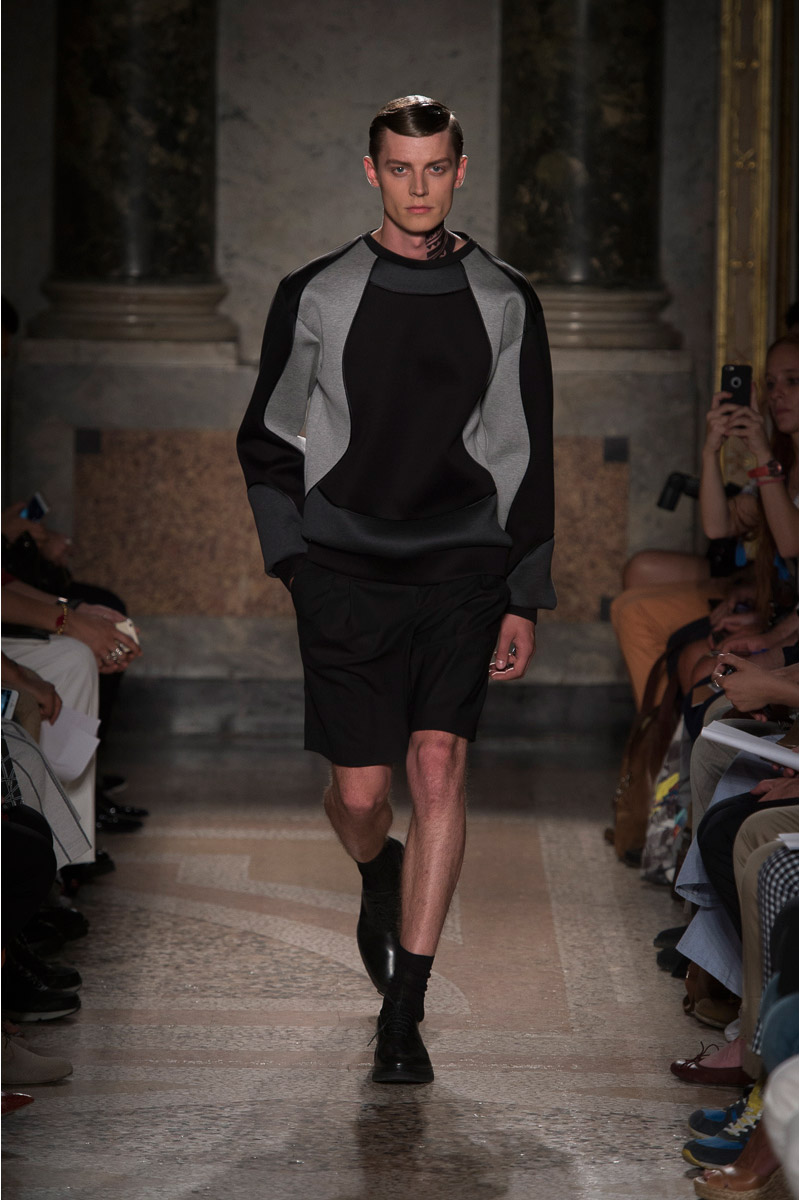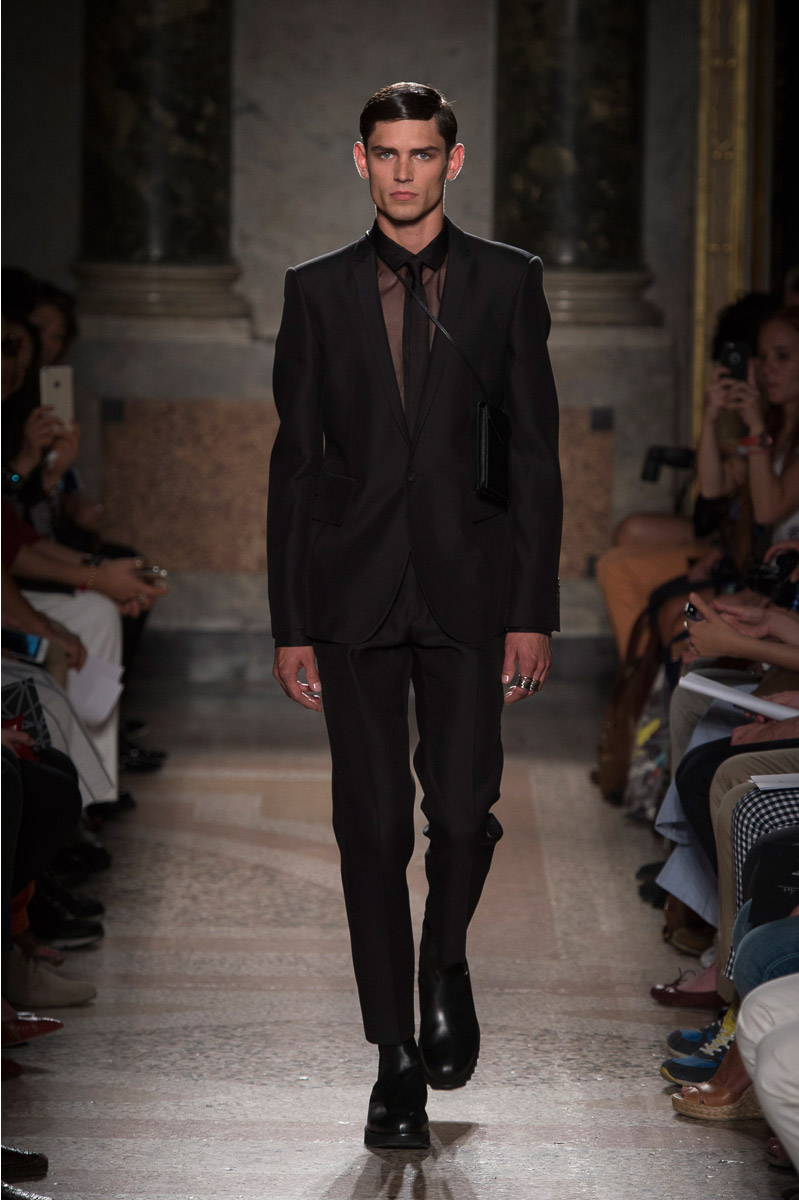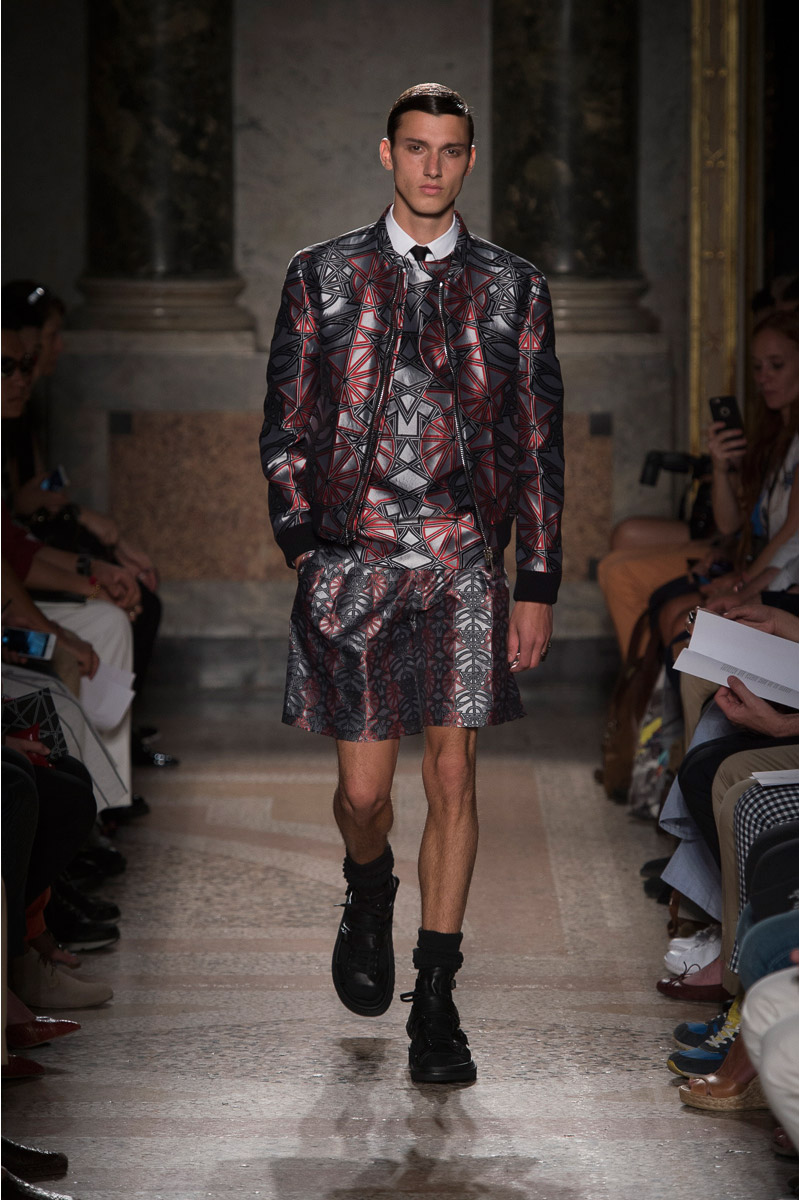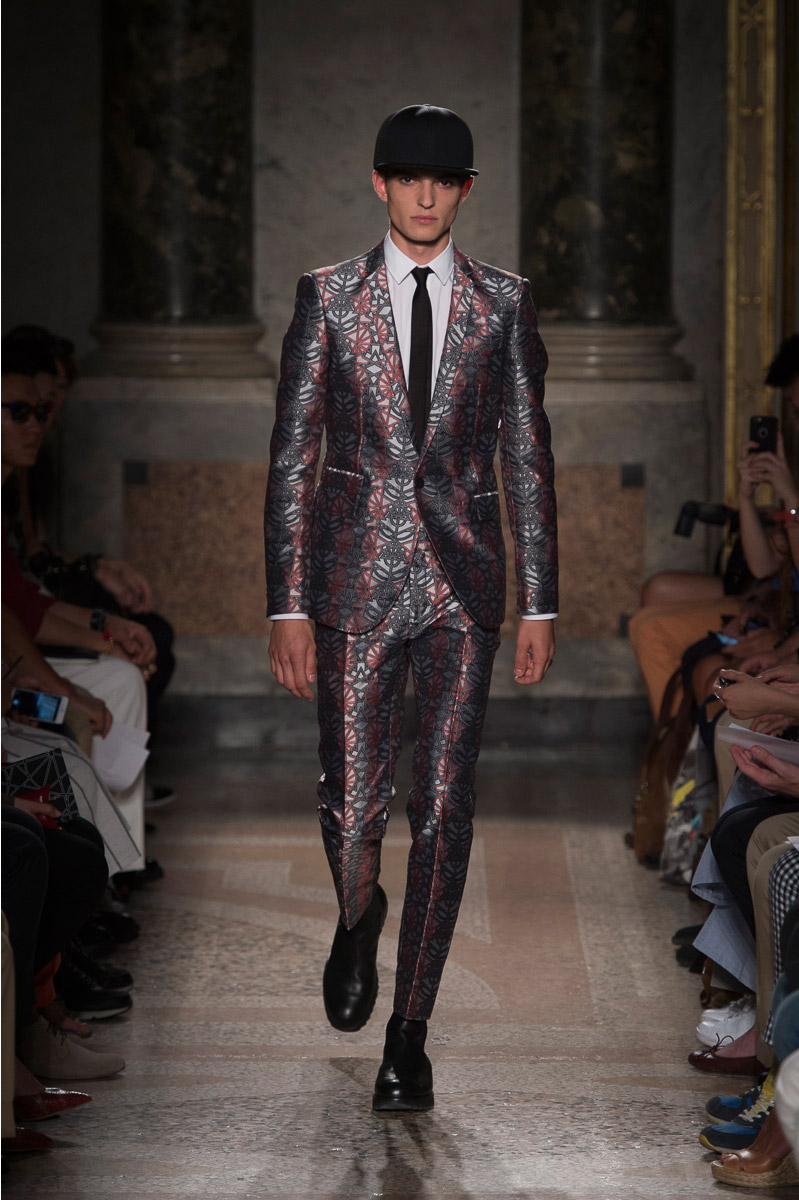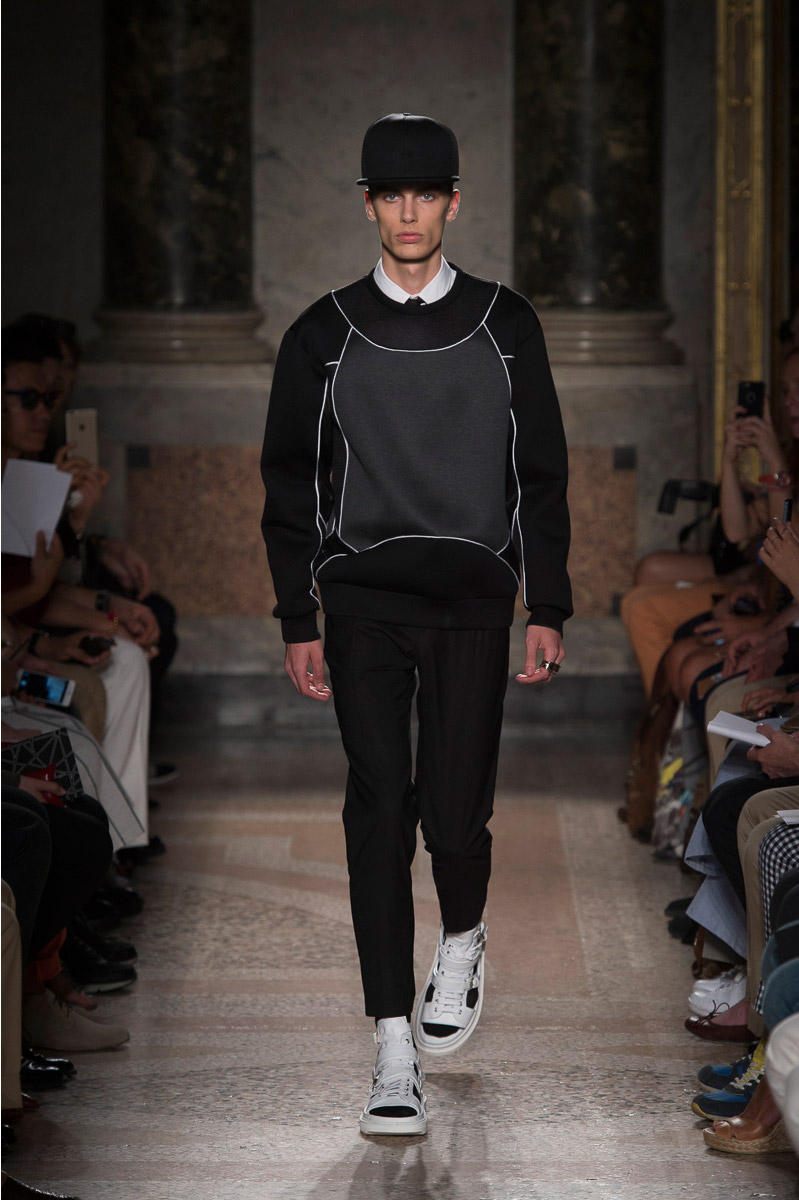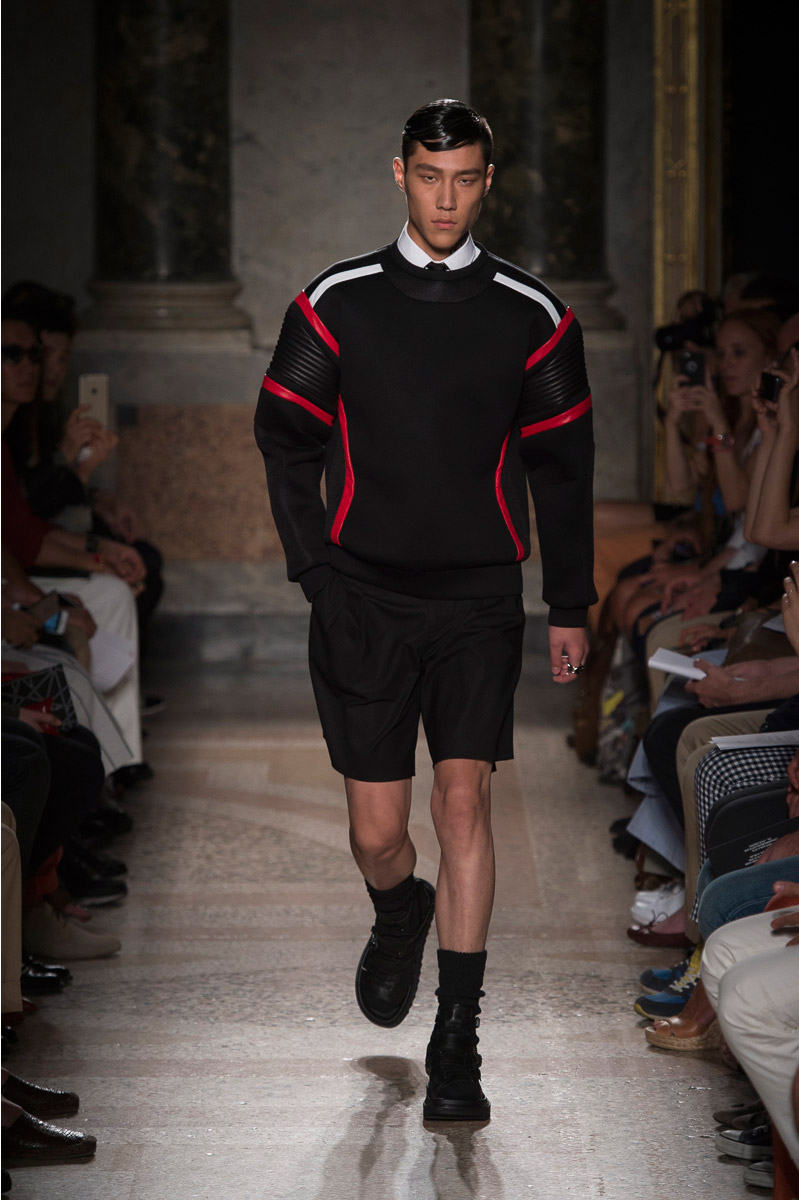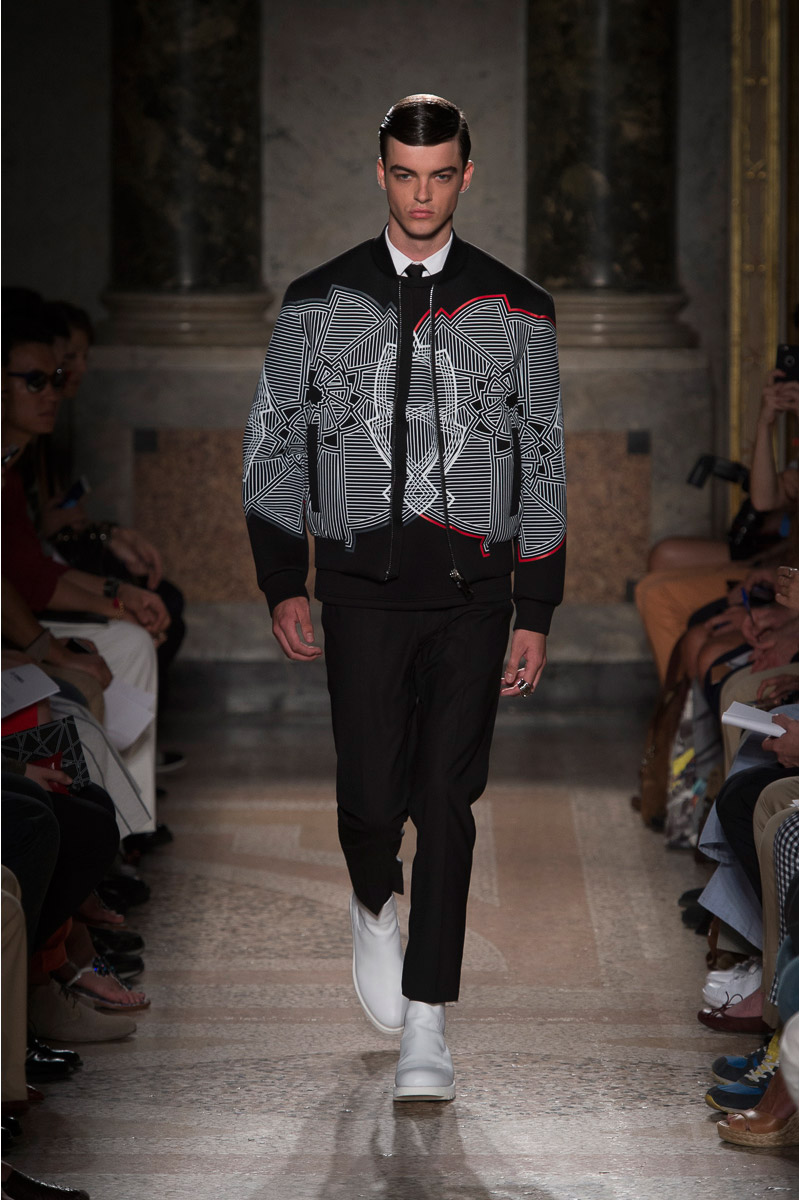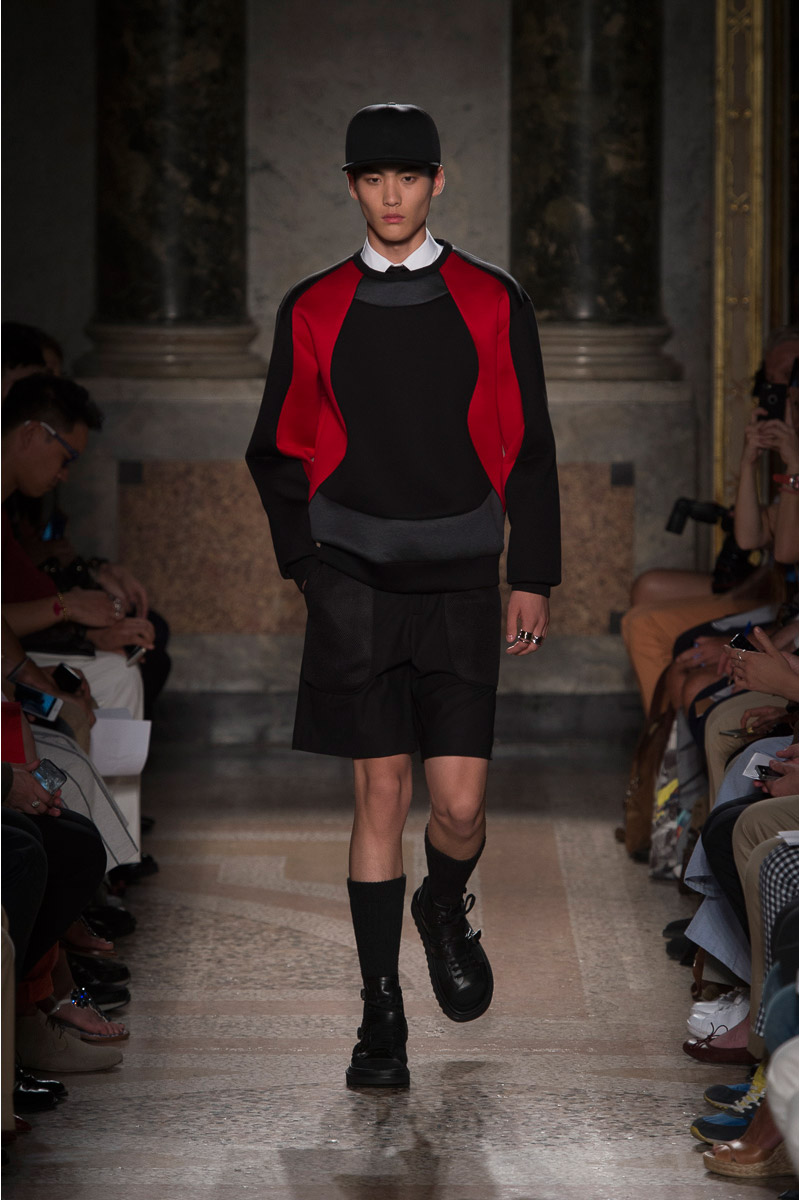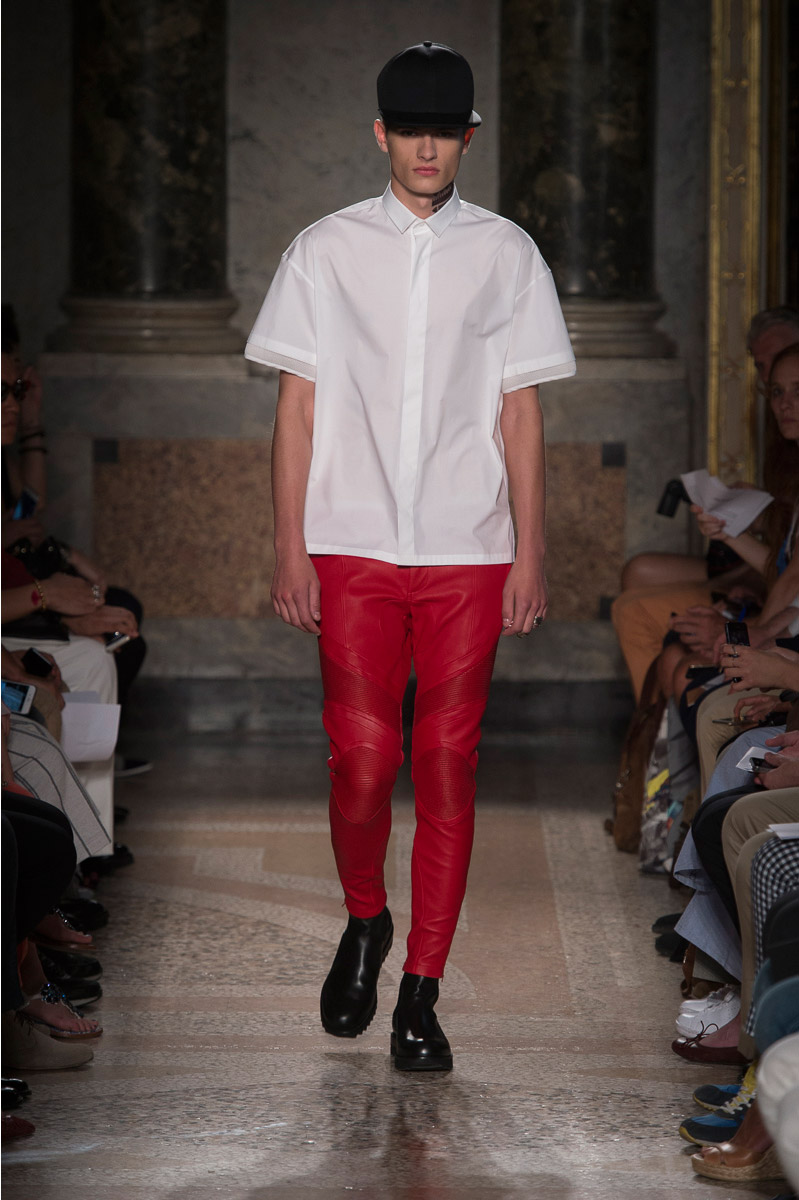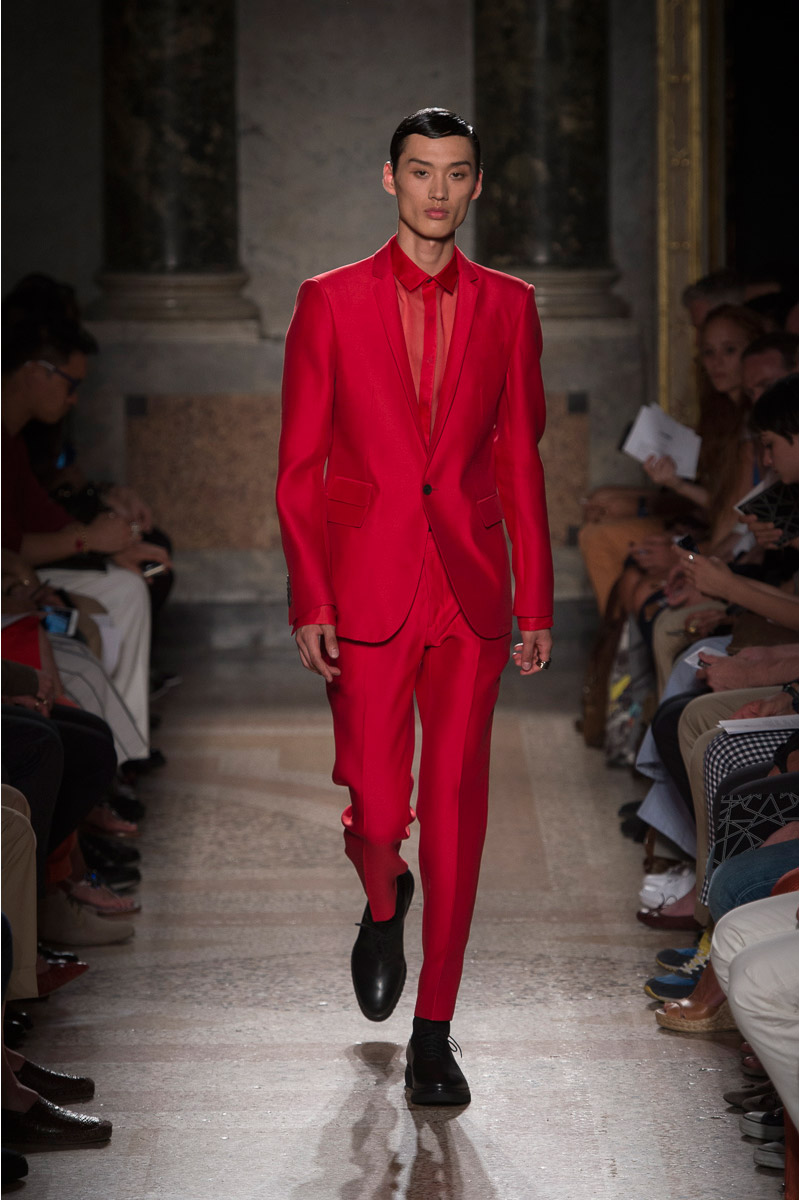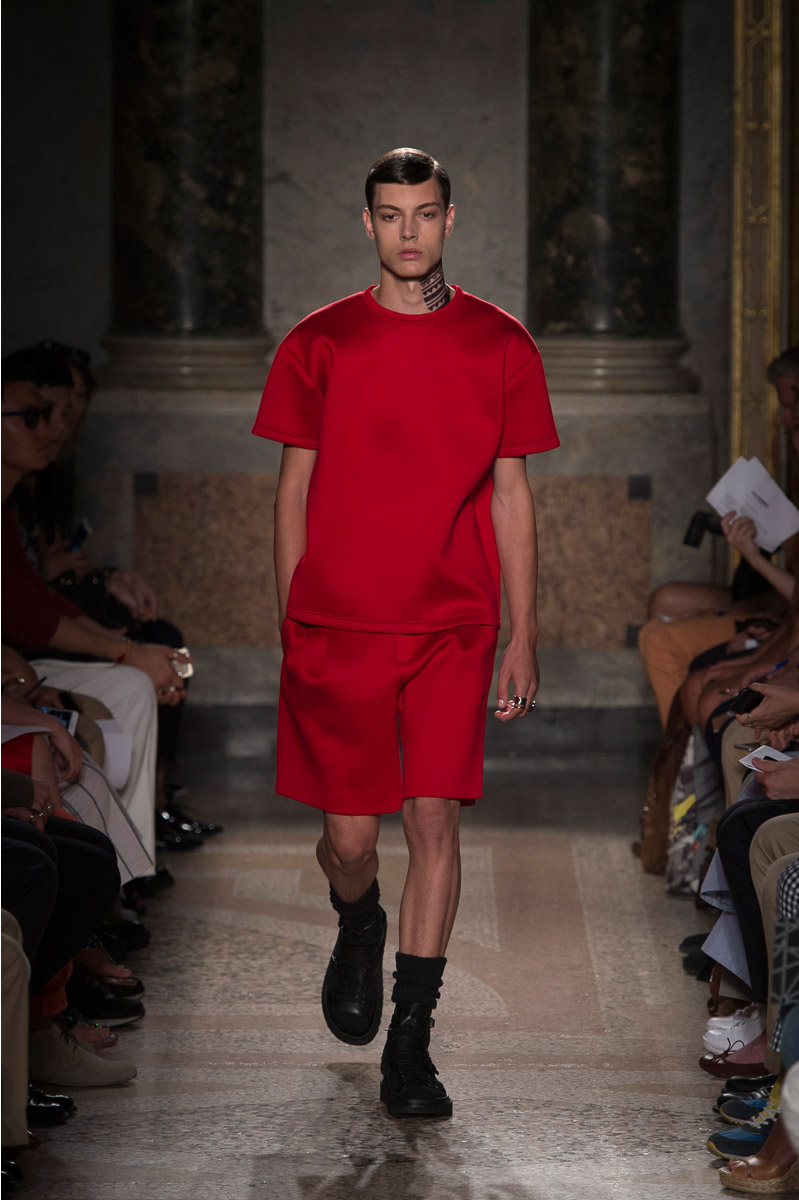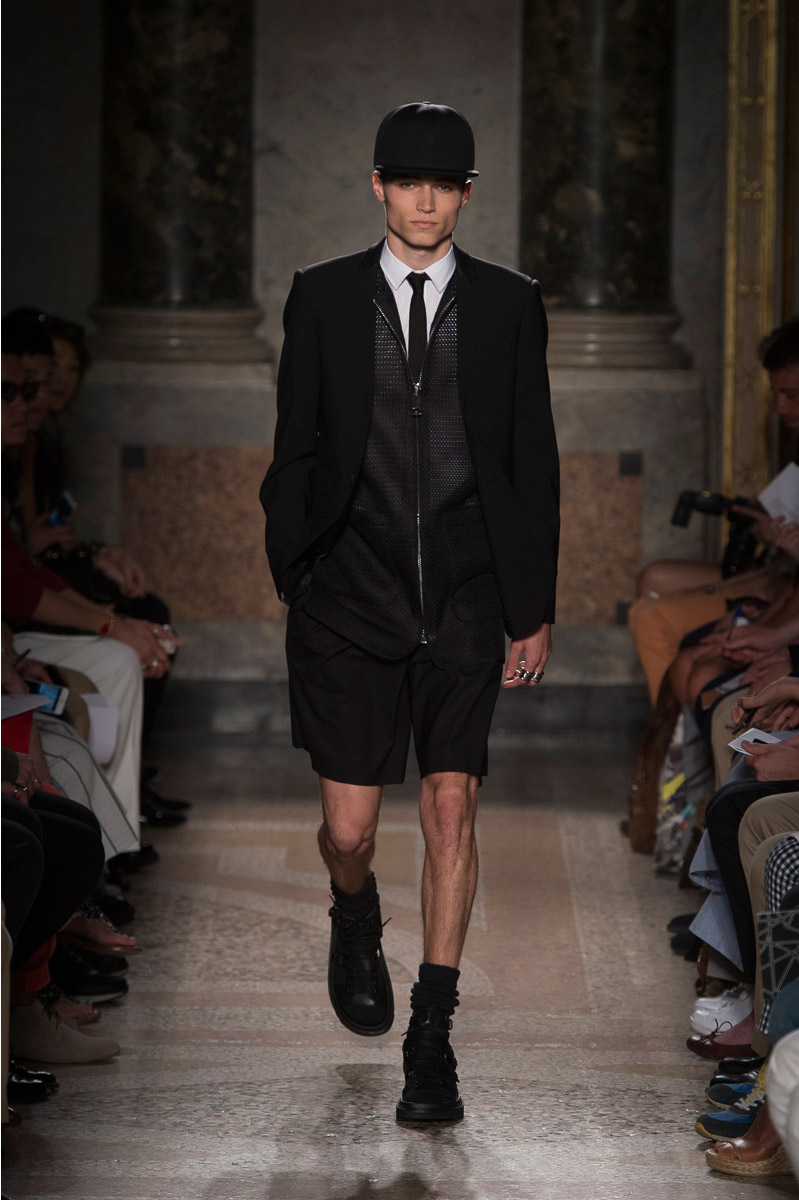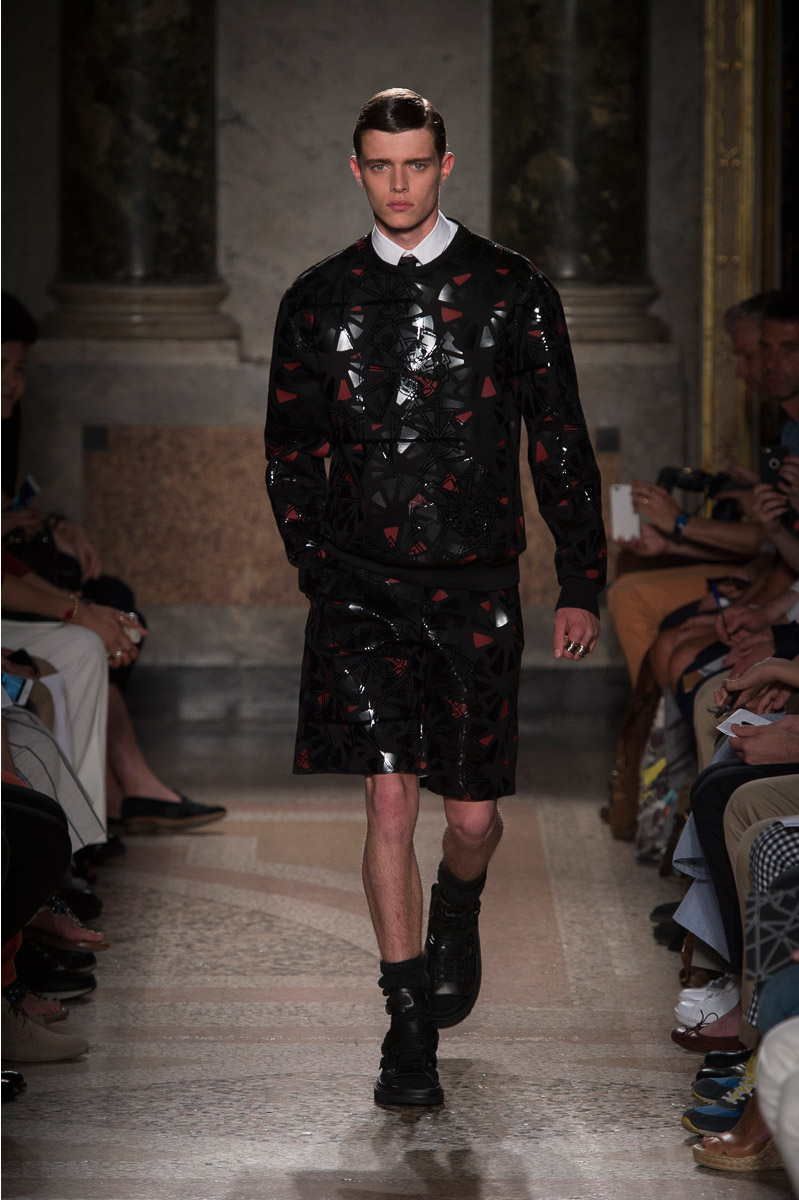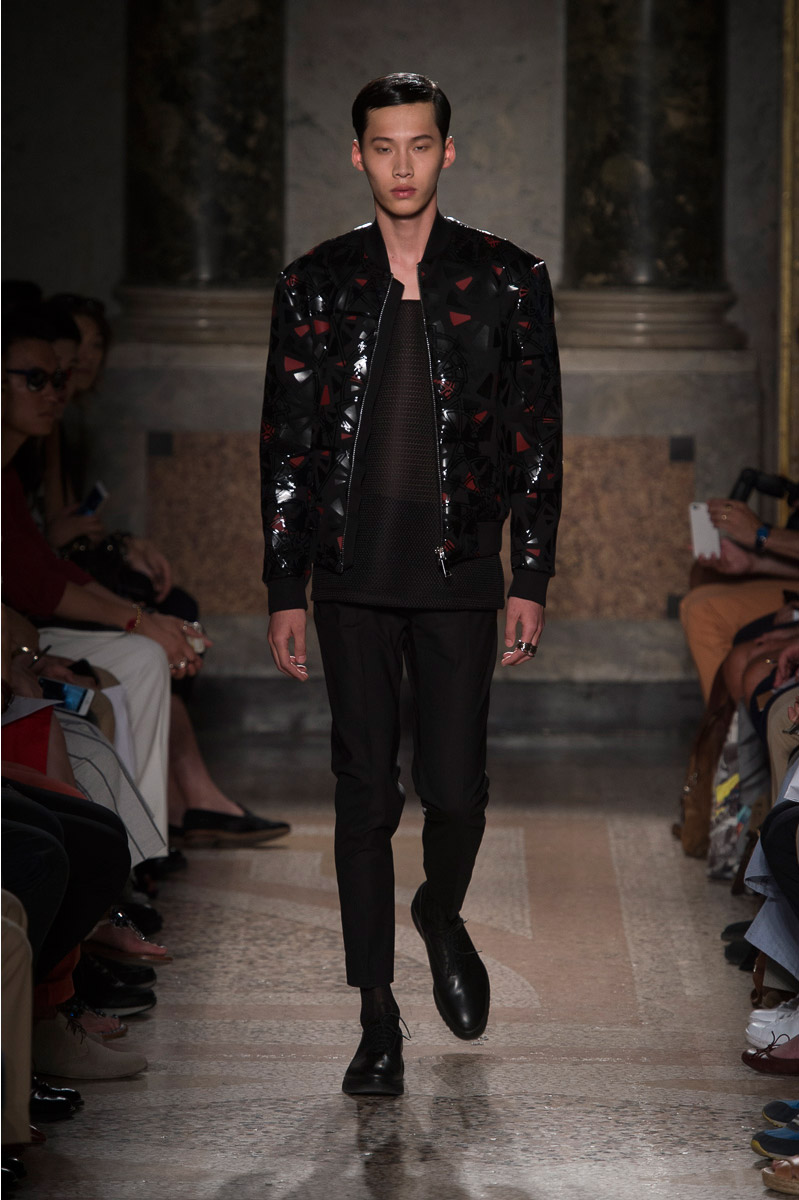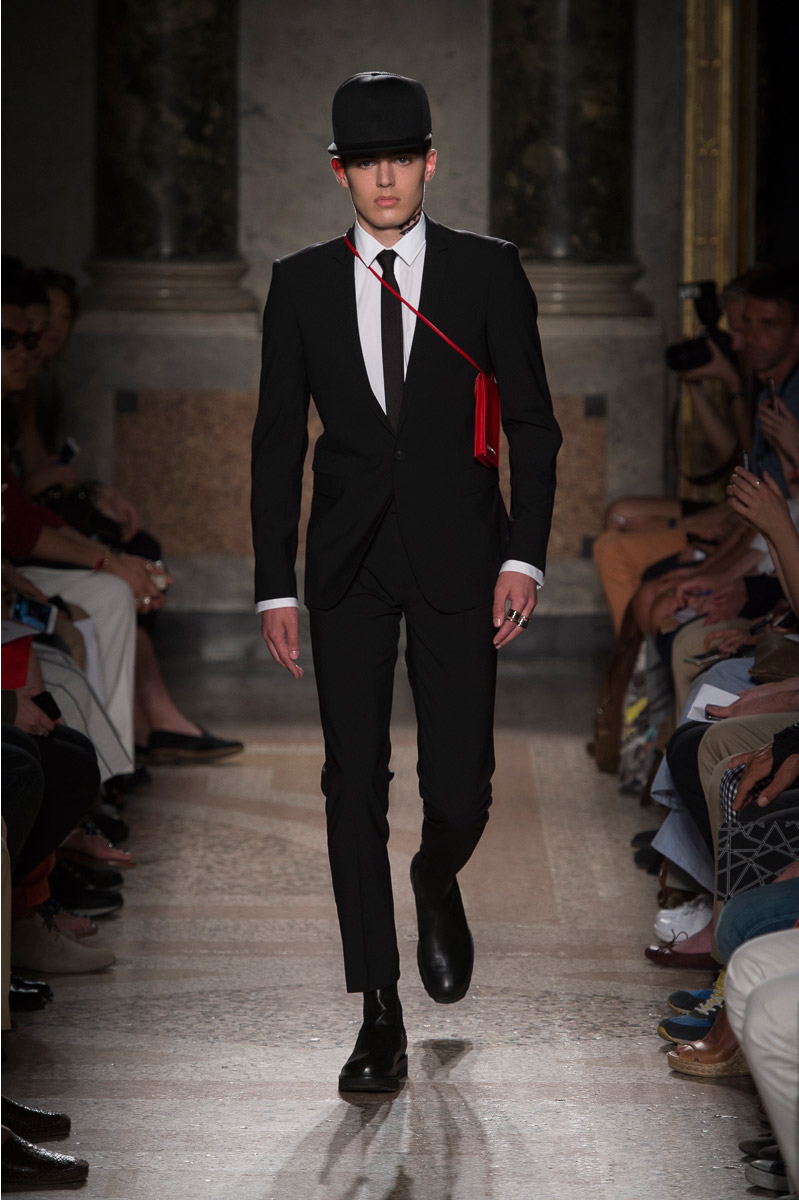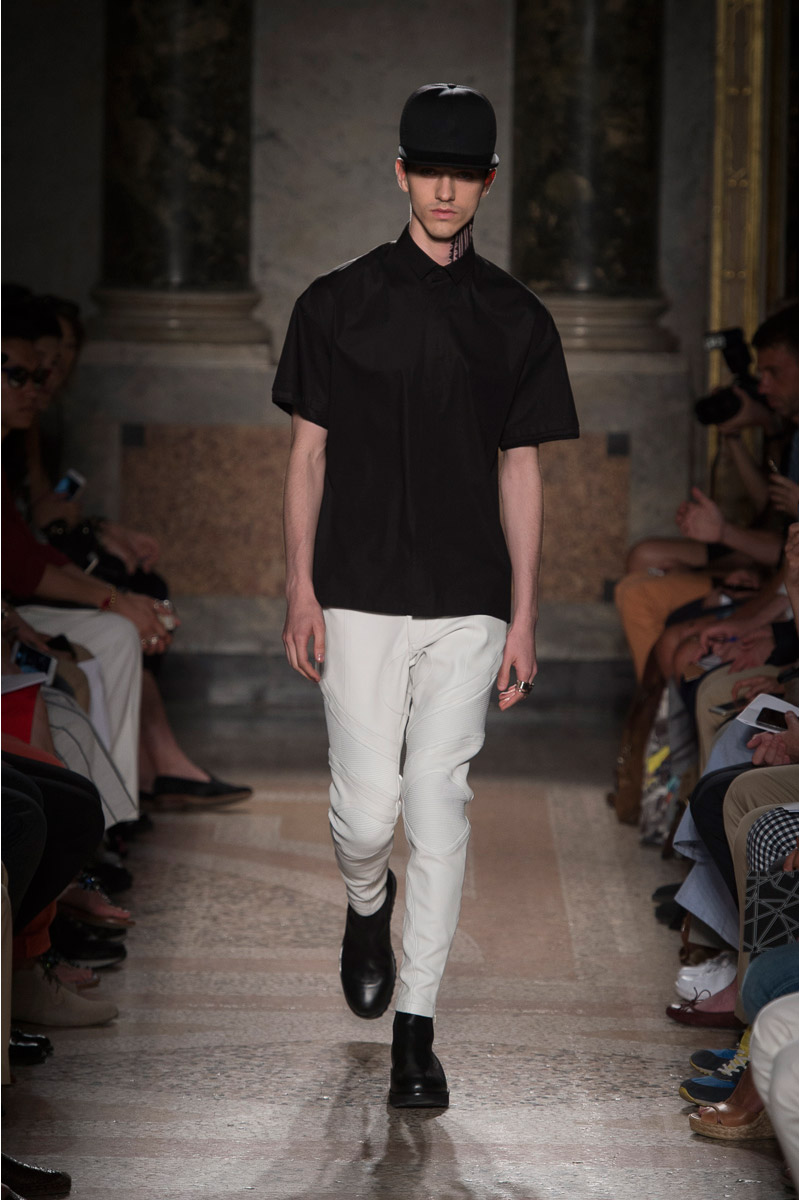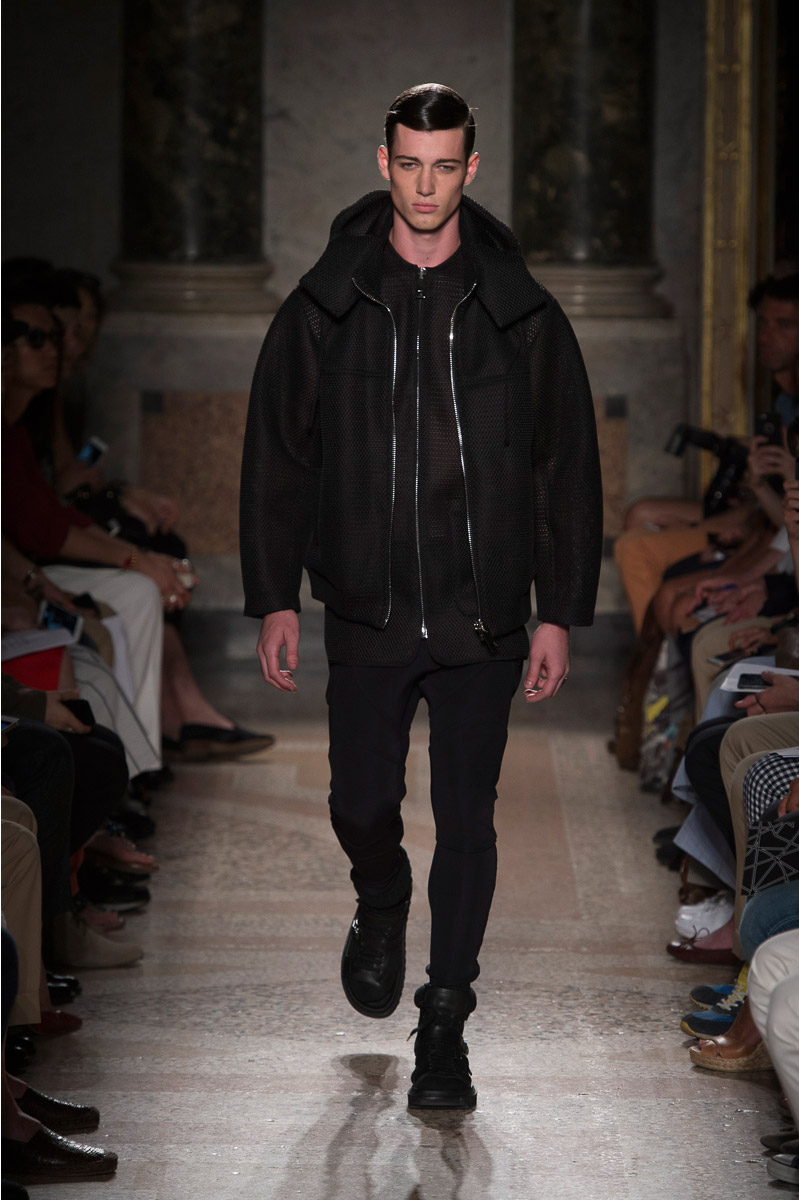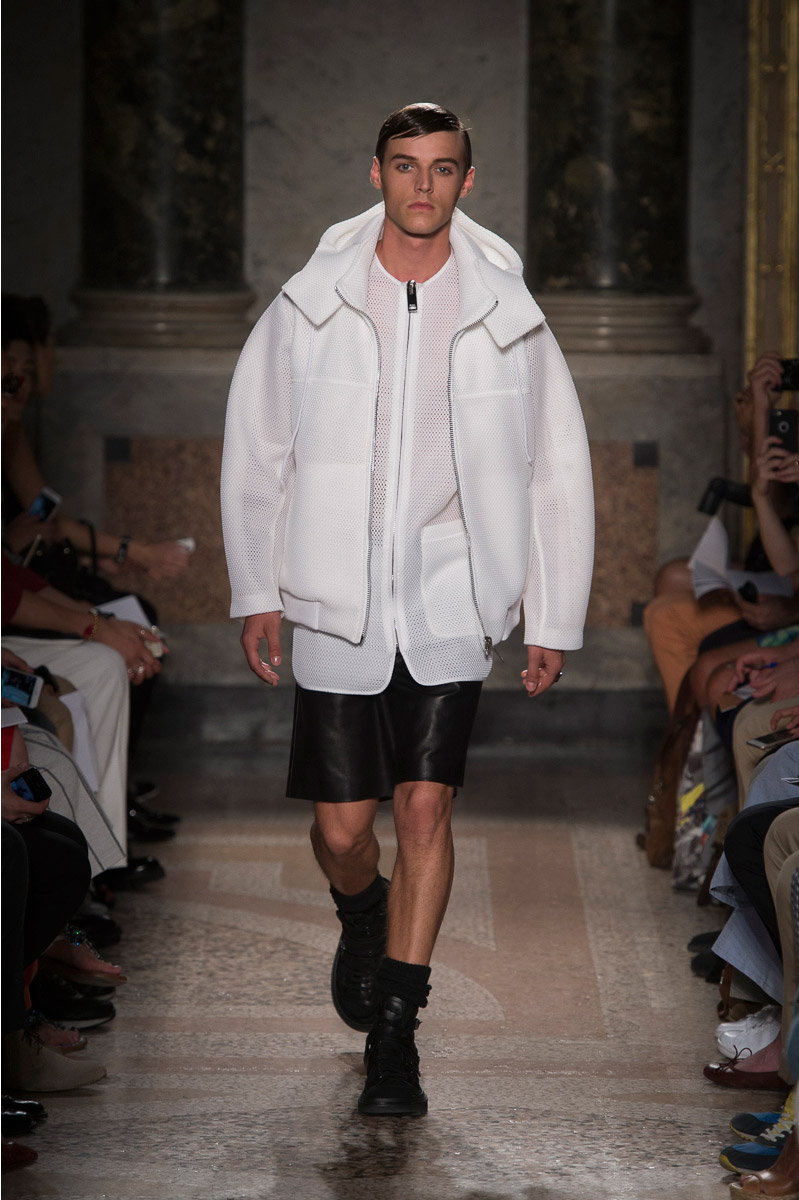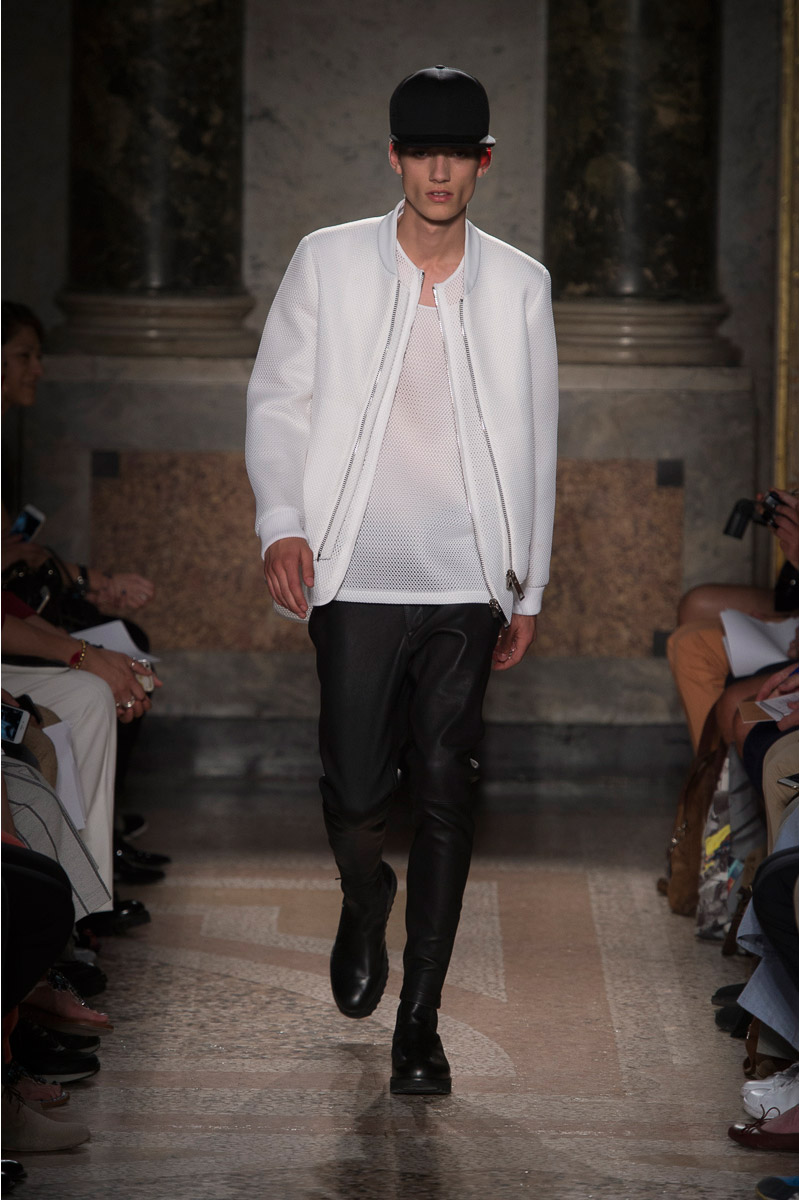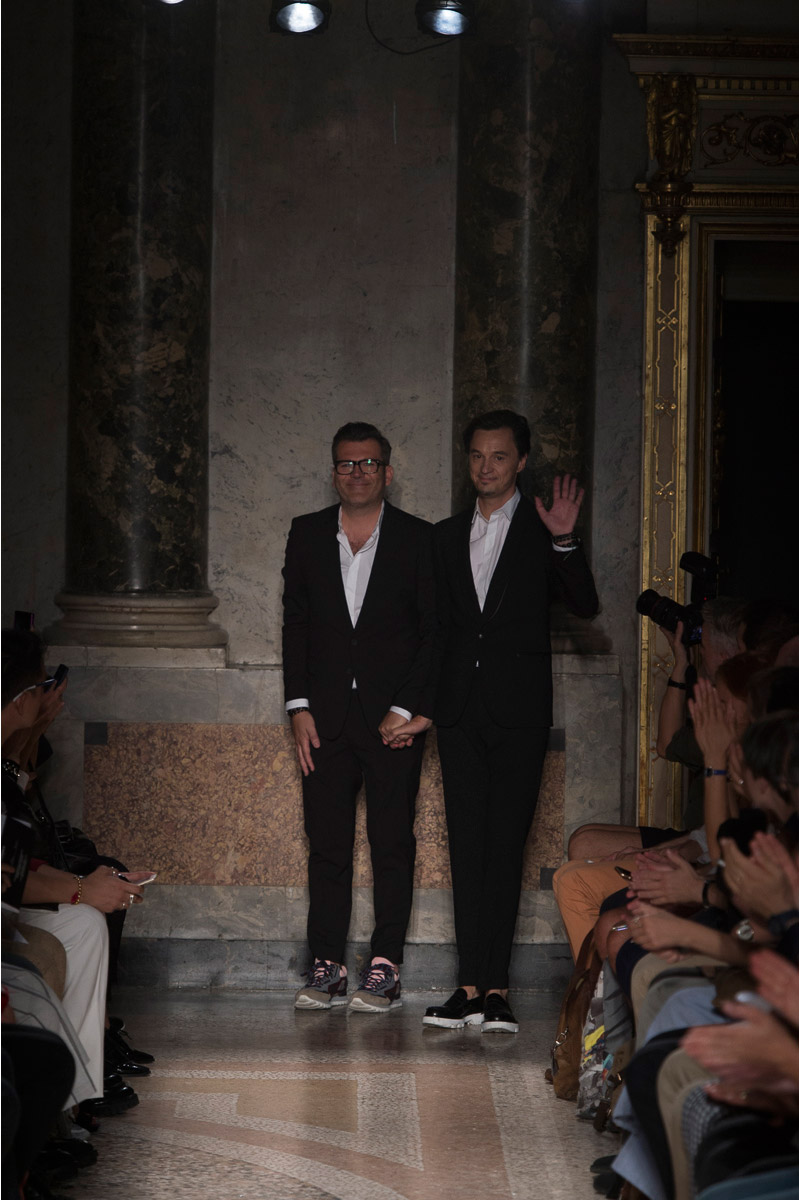 Les Hommes Spring/Summer 2016Urban surfers moving through the night. Les Hommes departs from a contemporary elegance to allow space for sportswear intrusions, outlining an active Spring Summer 2016 that brings the world of surf and Californian beaches into the city in a luxurious version featuring rich and sophisticated techniques and couture details faithful to the DNA of the brand.
It is a revised and reinterpreted Point Break through the modern eyes of Tom Notte and Bart Vandebosch. Wetsuits, technical fabrics and high-tech finishing define a new vocabulary for the Belgian duo.
Silhouettes play with proportions. Slim trousers originated from technical overalls, lead to boxy shapes, oversized shirts and maxi bombers. Games of lengths enliven tops revealing hems made of different materials.
Les Hommes gives free rein to its most urban side. Sweatshirts and T-shirts borrow lines and compositions from wetsuits: plenty of neoprene, many fabrics with mesh and jersey. Suits combine elegance and wearability with contemporary cuts while lightened by organza dress shirts and different fabrics' incursions. Trousers are skinny with technical additions like reinforcements and kneepads or shortened, transforming into sporty shorts.
Silk jacquards animated by geometric, natural shapes that recall shells and tribal designs are embellished by 3D laser cut leather appliques made in the best Italian workshops. They recur on shirts, bombers and shorts, often allover, to create a combination of powerful visual impact.
Accessories evoke the theme of surf and sea with reinforced sandals that transform into boots for a daily use. Black and white ankle boots or British inspired lace-ups for more formal looks. All paired with thick terry socks. Rings created in collaboration with American designer Eddie Borgo adorn the hands, while flat visor baseball caps give an extra urban touch. Bags go from spacious duffle bags to daily solutions: shoulder bags or mini pouches to be carried on the shoulder.