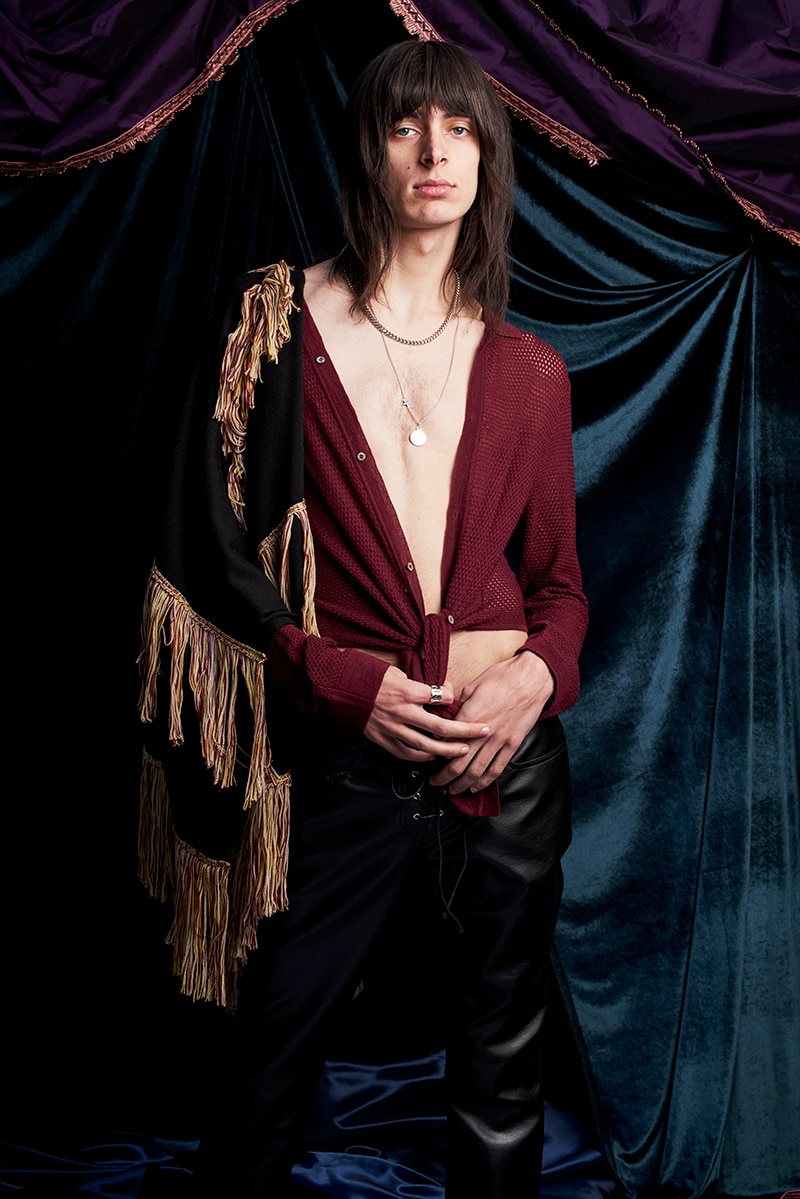 Introducing coin embellished silk tunics, sweaters, and mesh tops for the FW20 "Mister Sister" collection, presented on January 17th in Paris, the glam rock-inspired collection of Lazoschmidl featured silver jewelry hand-made in Germany by Saskia Diez.
The silver coin re-appears on earrings and necklaces, its two sides picturing two modes of flirting – the intertwined heart (looking for love) and the male behind (looking for fun). The wearer decides which side to display.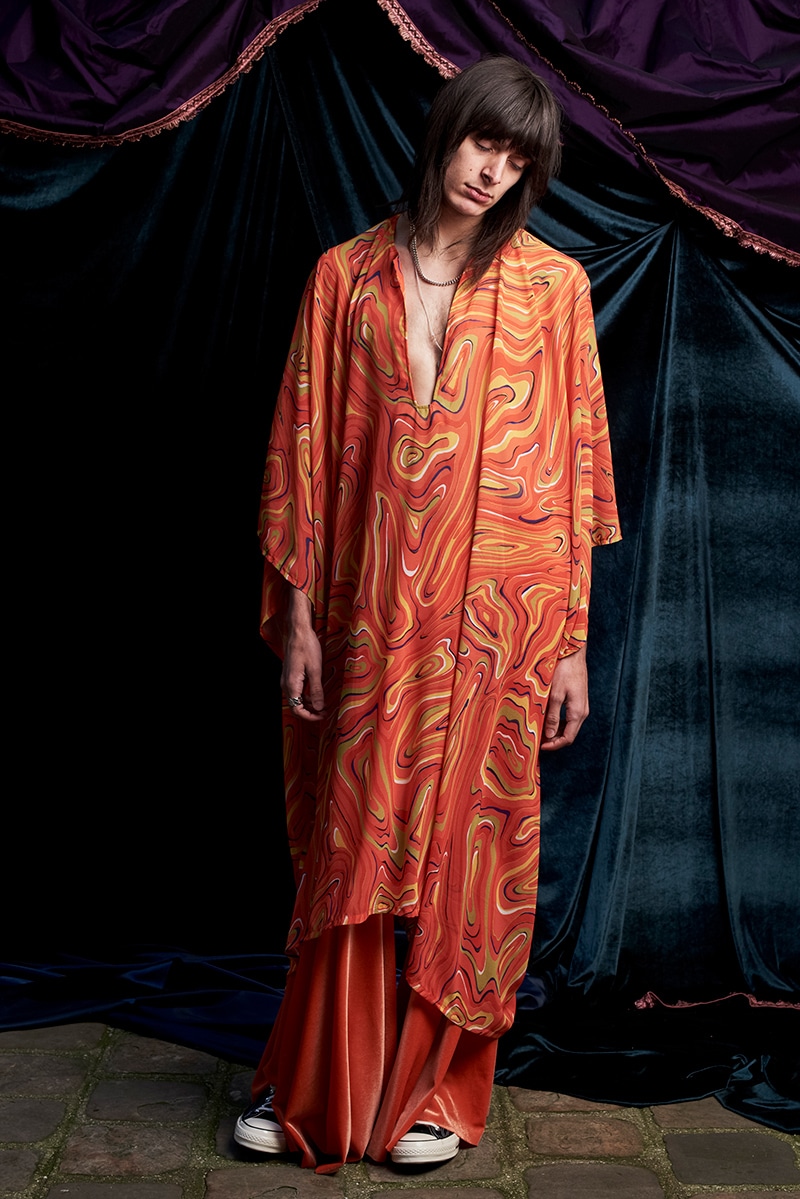 "The collection explores the idea of celebrity culture by introducing a new currency that reflects the dangerous eroticism of stardom and consumerism: money for a broken heart." – LAZOSCHMIDL
The intertwined heart is also featured in a 3D-printed necklace pendant and earrings – all molded and hand-crafted in the Munich atelier of Saskia Diez.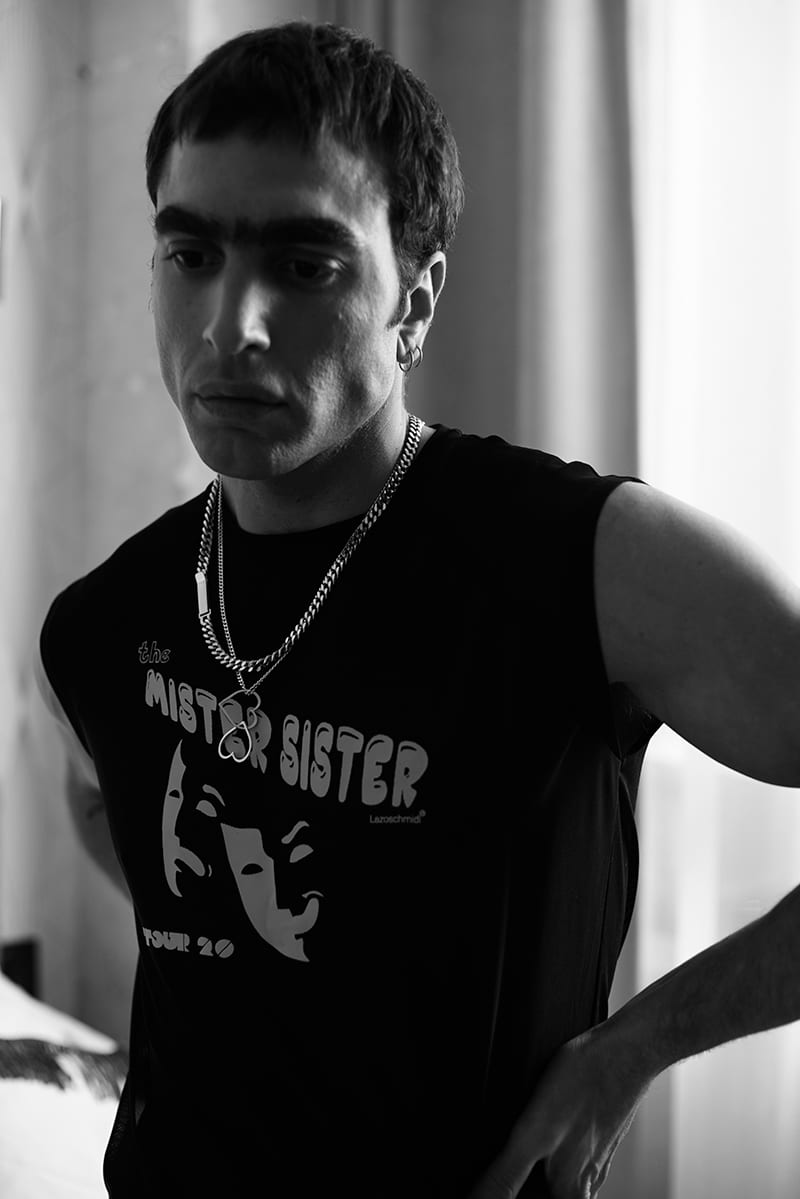 "When Lazoschmidl approached me with the idea of collaboration and showed me the ideas they had, I instantly fell in love. The whole story is about love, as always. Hearts interlocked with each other, hearts in a distance, broken hearts, coins that show intertwined hearts on one side, and a naked butt on their back. Cheerful and fun and of course a bit dramatic." – Saskia Diez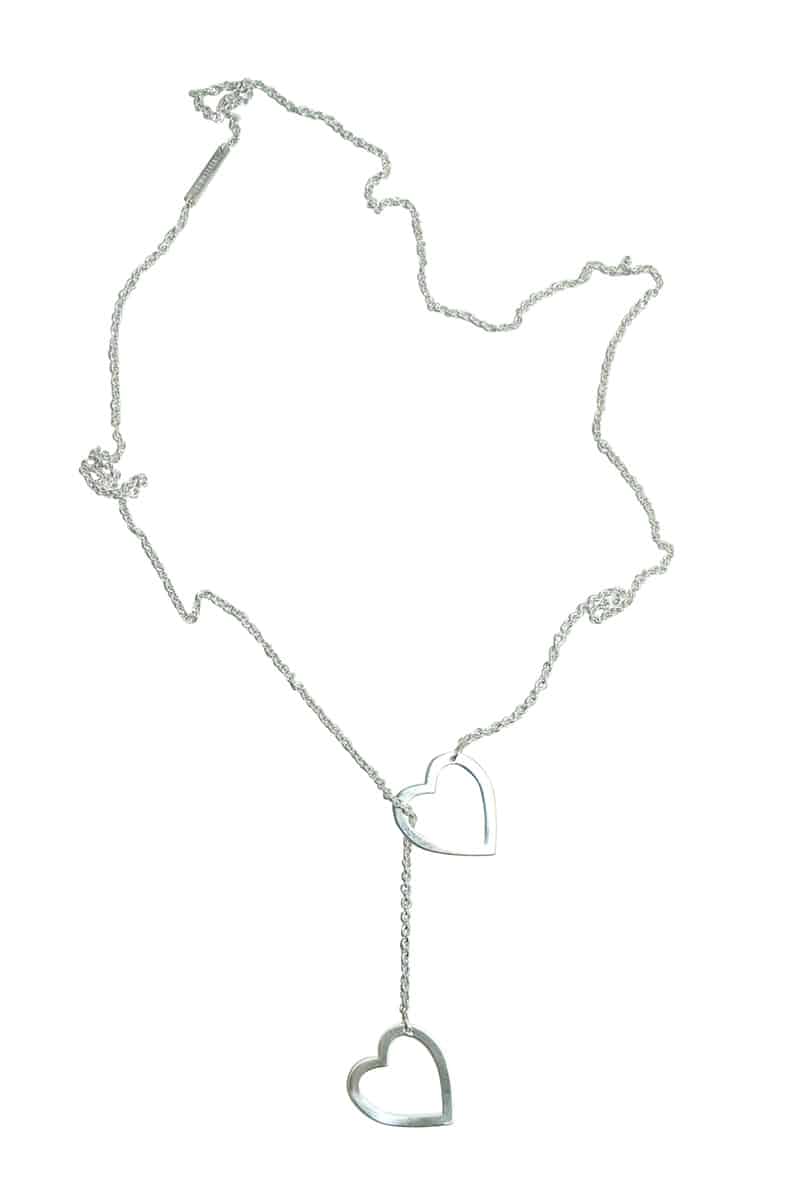 The line will be available at Tom of Finland Store Los Angeles, Elkel New York – and the online stores of LAZOSCHMIDL and Saskia Diez.