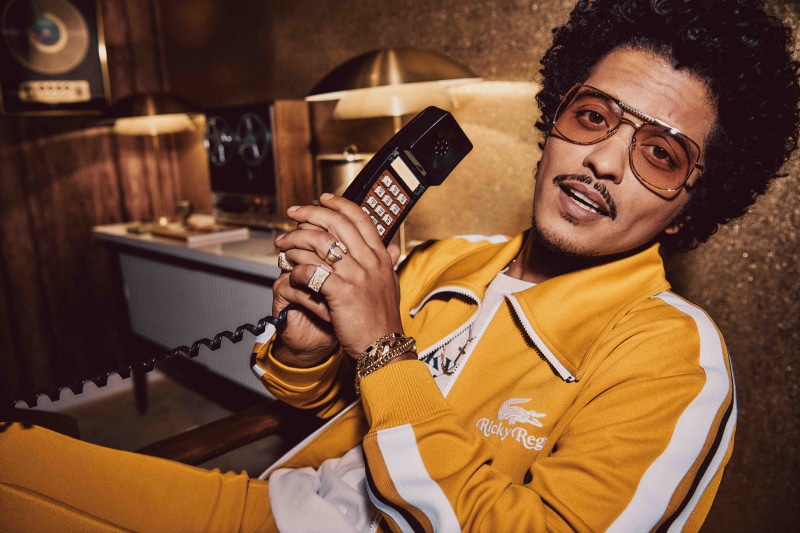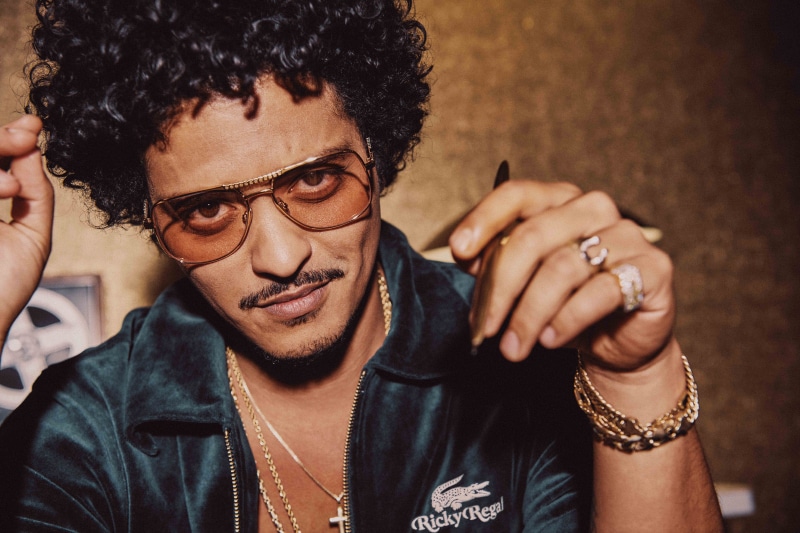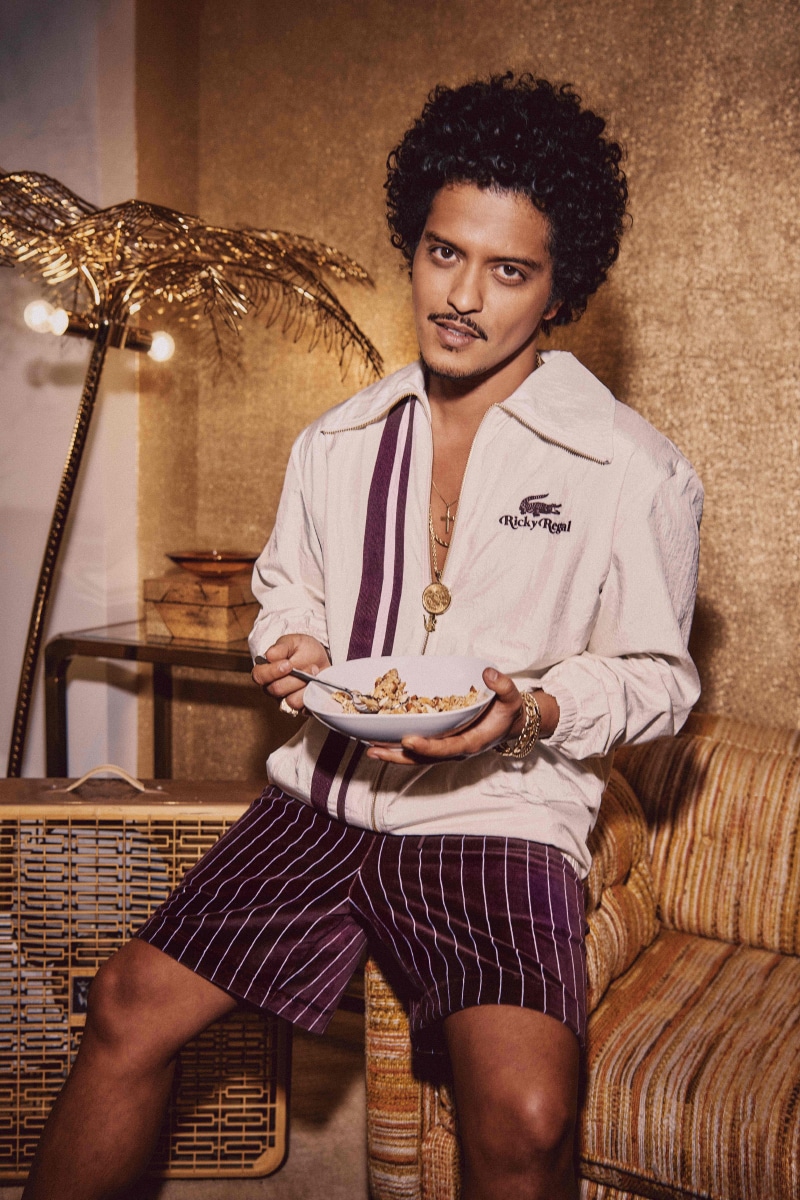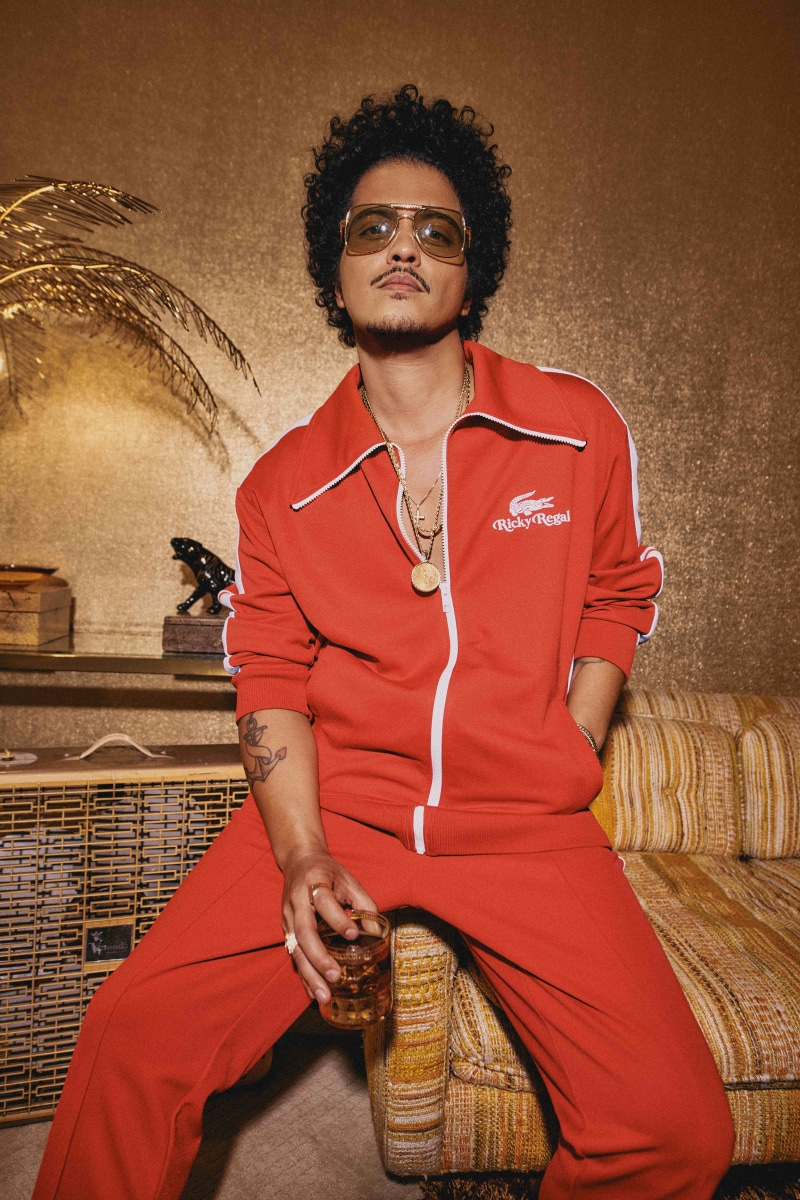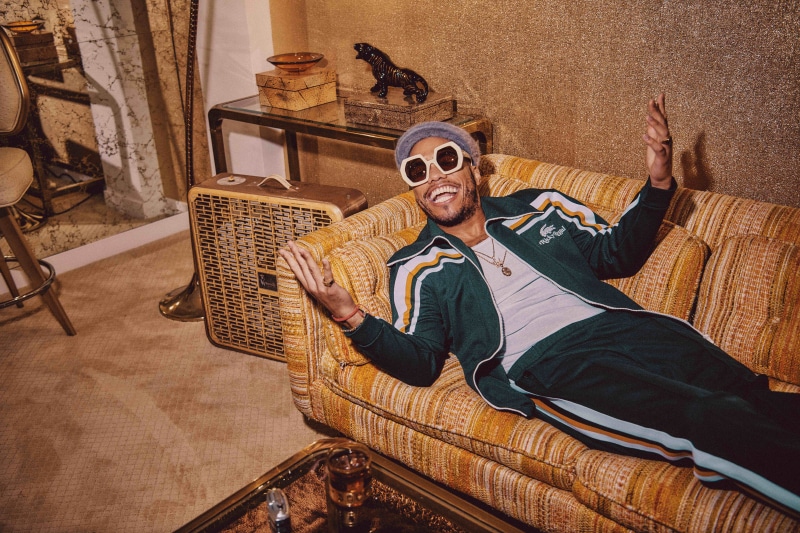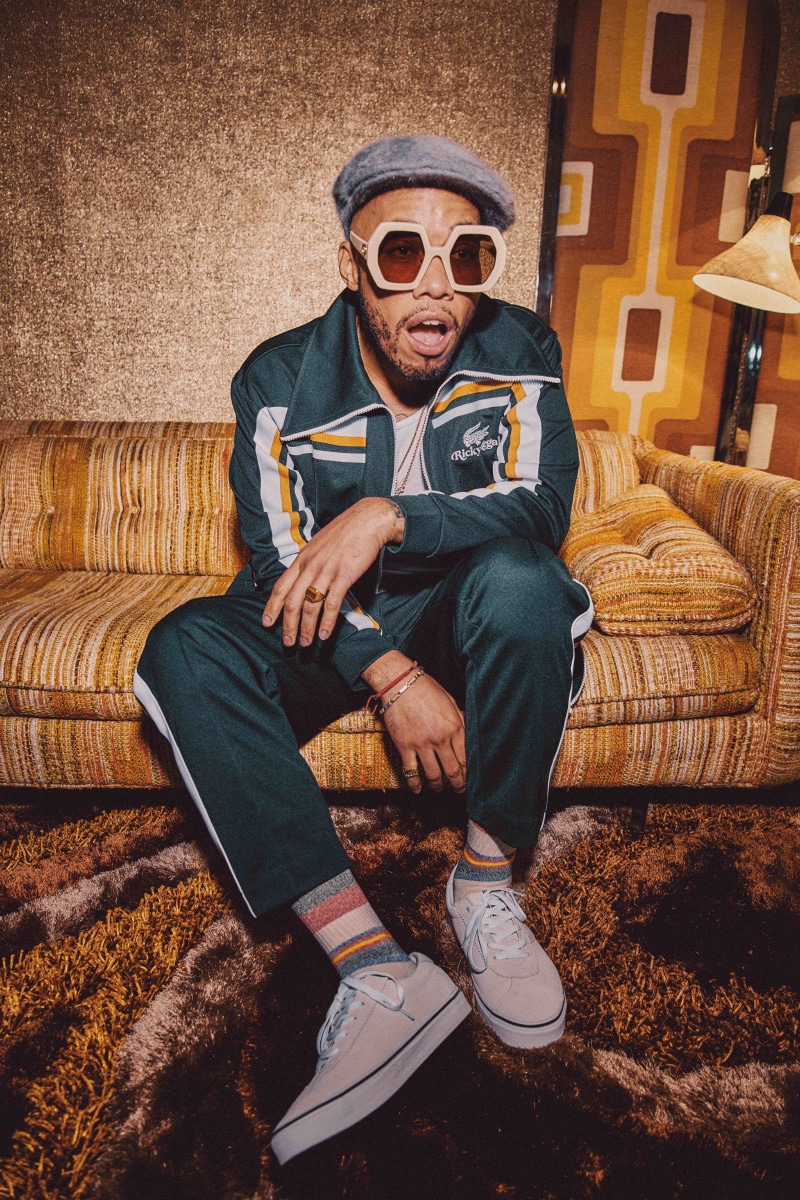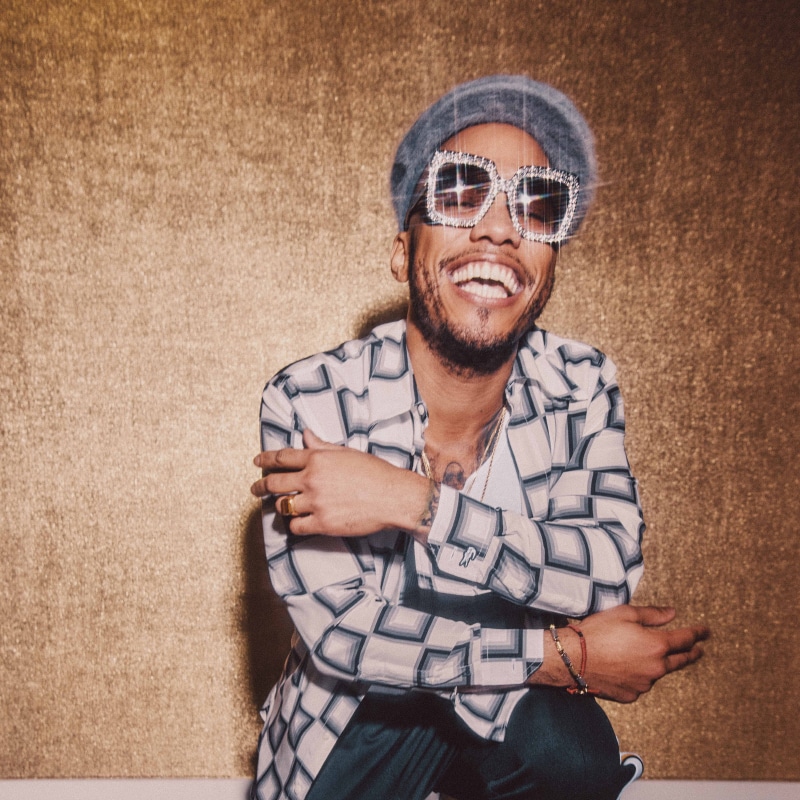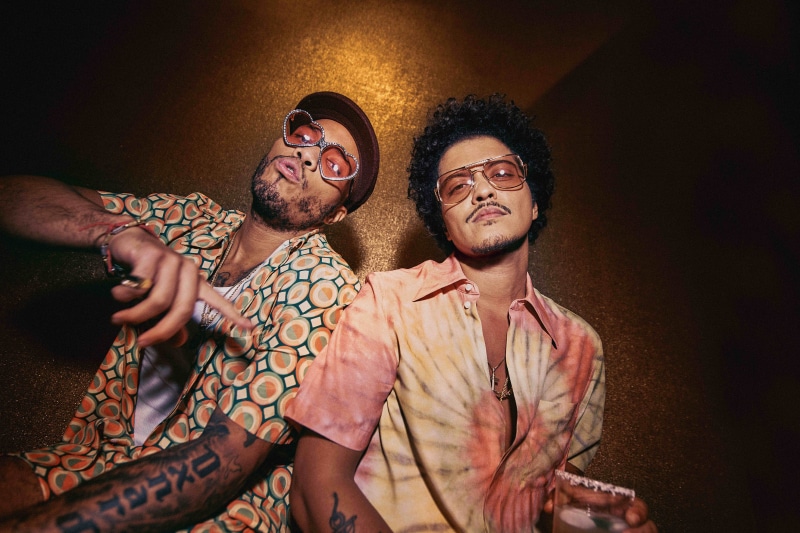 For the launch of his new lifestyle brand, Bruno Mars teams up with Lacoste to become Ricky Regal, his designer alter ego. Inspired by a lust for life and an entrepreneurial Midas touch, the collection bridges Bruno's enigmatic personality and distinct style with Lacoste's iconic blend of sport and luxury.
"I've been very fortunate to have been asked to do collaborations in the past, but it always came with guidelines. Lacoste was the first and only brand that said 'Bruno you can do whatever you want.' The respect of such creative freedom coming from a heritage fashion house was an honor." — Bruno Mars
The first Lacoste x Ricky Regal collection will be launched on 5 March 2021 through a global network of 18 exclusive retailers and will be available from 8 March 2021 at selected Lacoste boutiques and at lacoste.com.