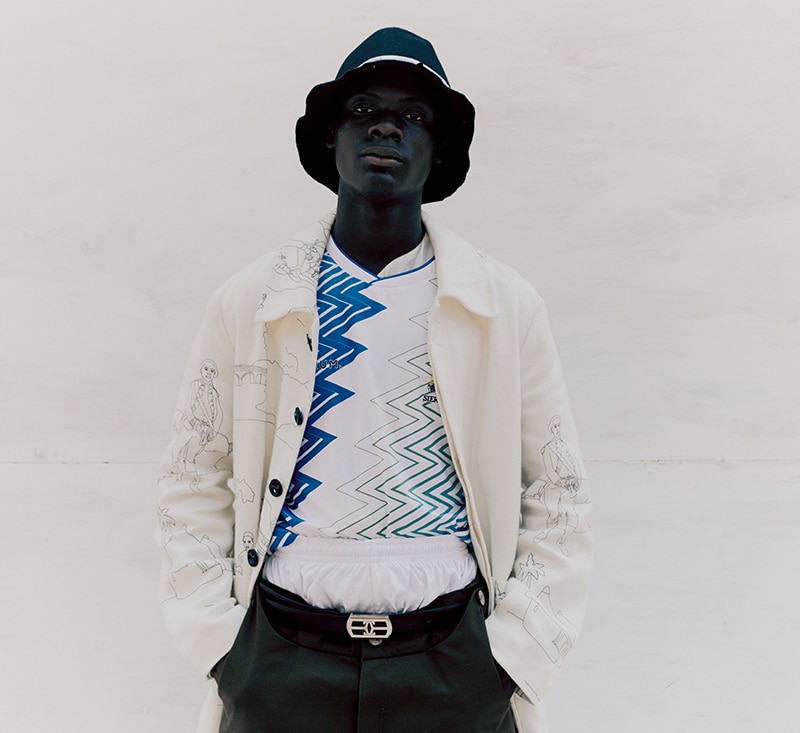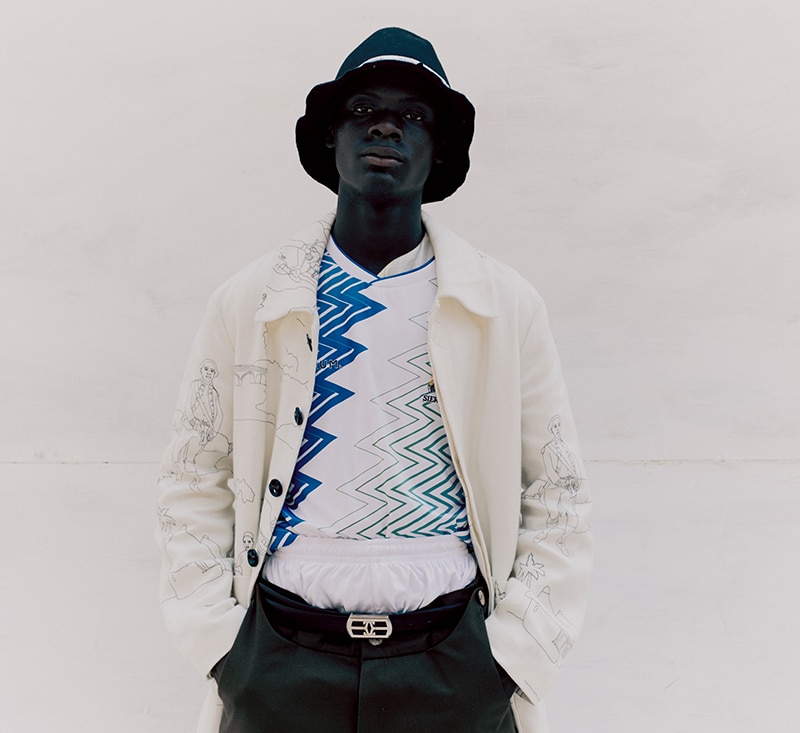 LABRUM London has liaised with The National Sports Authority Sierra Leone (NSASL), creating a new uniform design for both National Sports and the official Olympics 2020 kit. The new national uniform by LABRUM, designed for more than 16 disciplines, embodies a sight-flickering color palette and rich tones of green and blue, inspired by Sierra Leone's national flag. Created by LABRUM's founder, Foday Dumbuya, alongside London based agency Rosie Lee Creative, the first of these graphic prints interlocks L (LABRUM) with S (Sierra Leone), championing pattern boldness. The second print, on the other hand, features the iconic LABRUM triangle.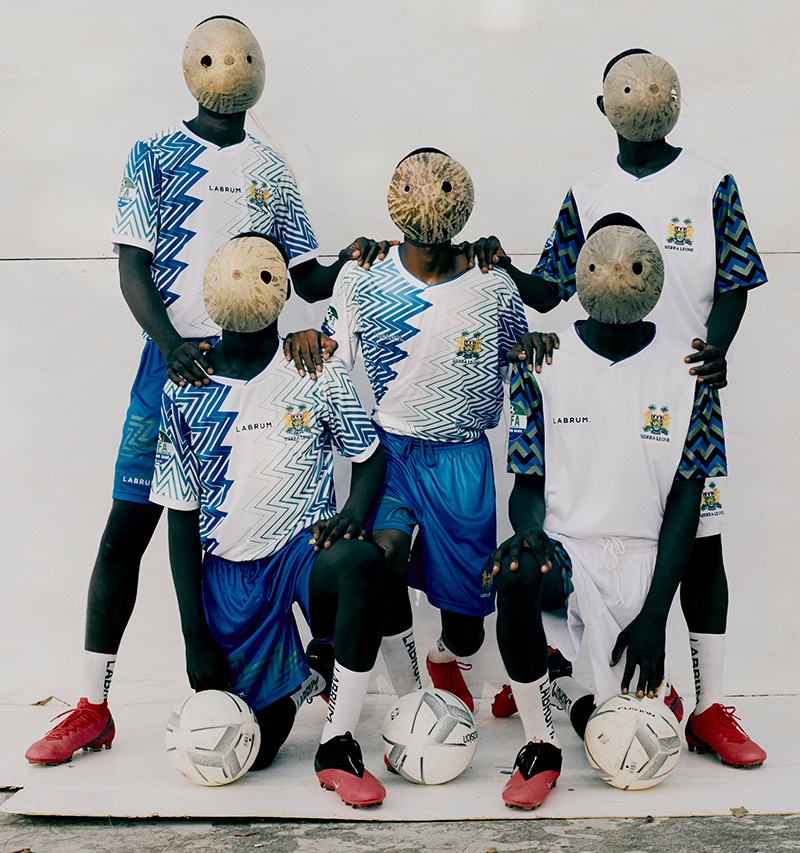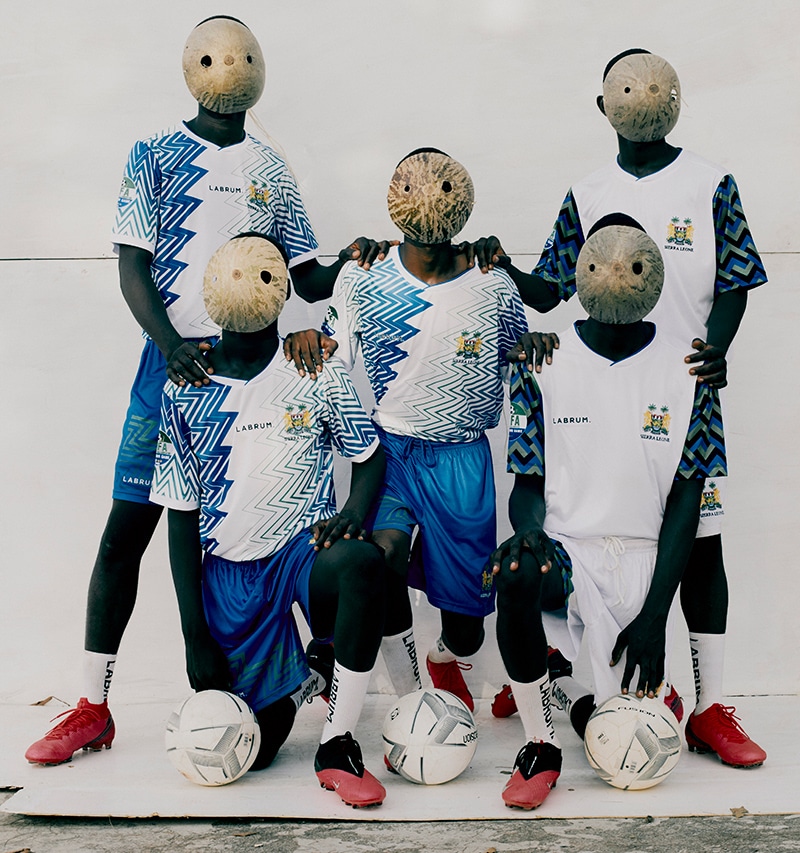 Building on their long-term relationship and recent London Fashion Week partnership, the brand's mission continues to propagate the narrative of West Africa, providing creative funding to the country's heritage and local amenities.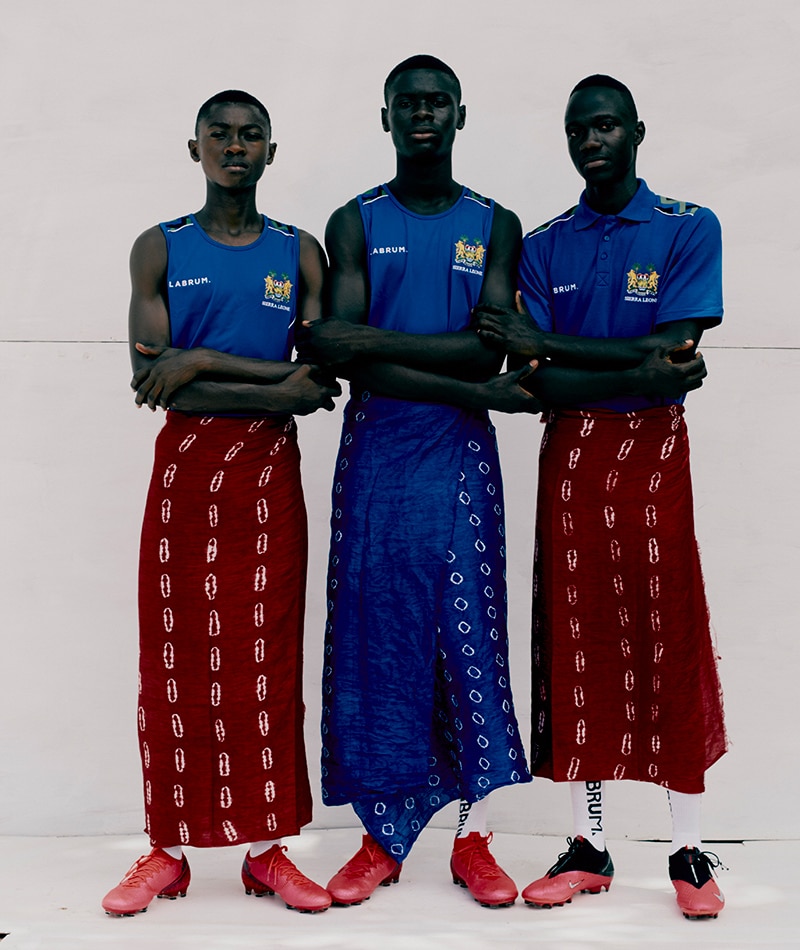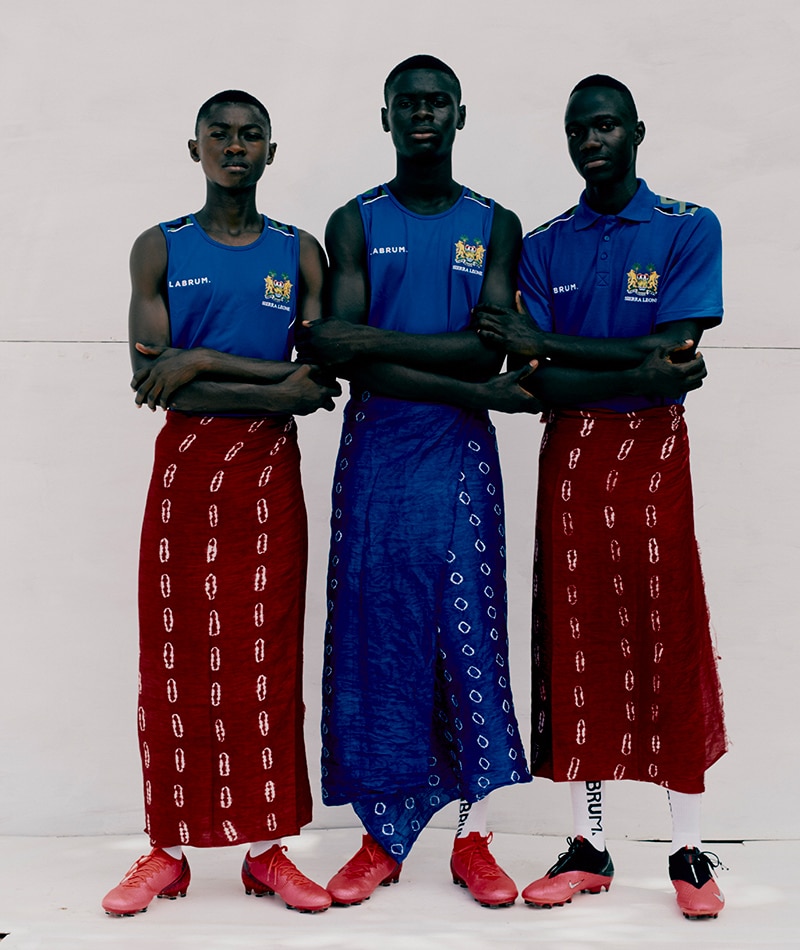 Styled by Ib Kamara, the campaign features striking photographic series by Rafael Pavarotti, and a film by Harry Deadman featuring stills by Ash Narod. This and more, honing on the power of sport to pay tribute to the city of Freetown. Activism is not a new challenge for Labrum, with Dumbuya establishing the Freetown sporting charity, "KING NAIMBANA II FOUNDATION" in 2016, while the capital competing in the Street Child Marathon.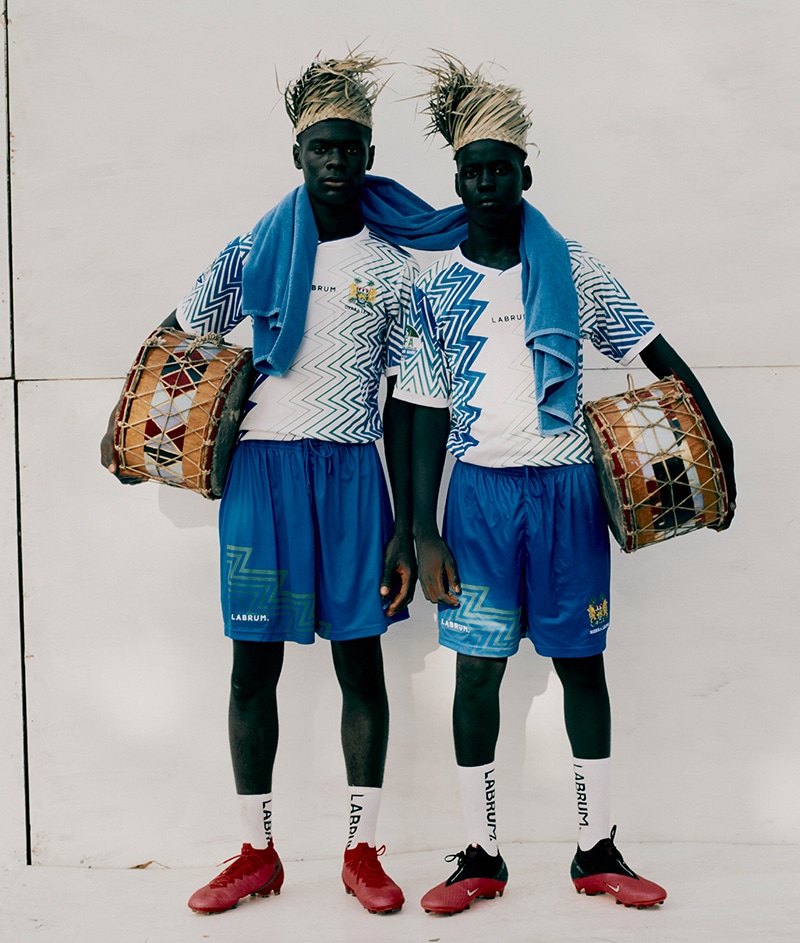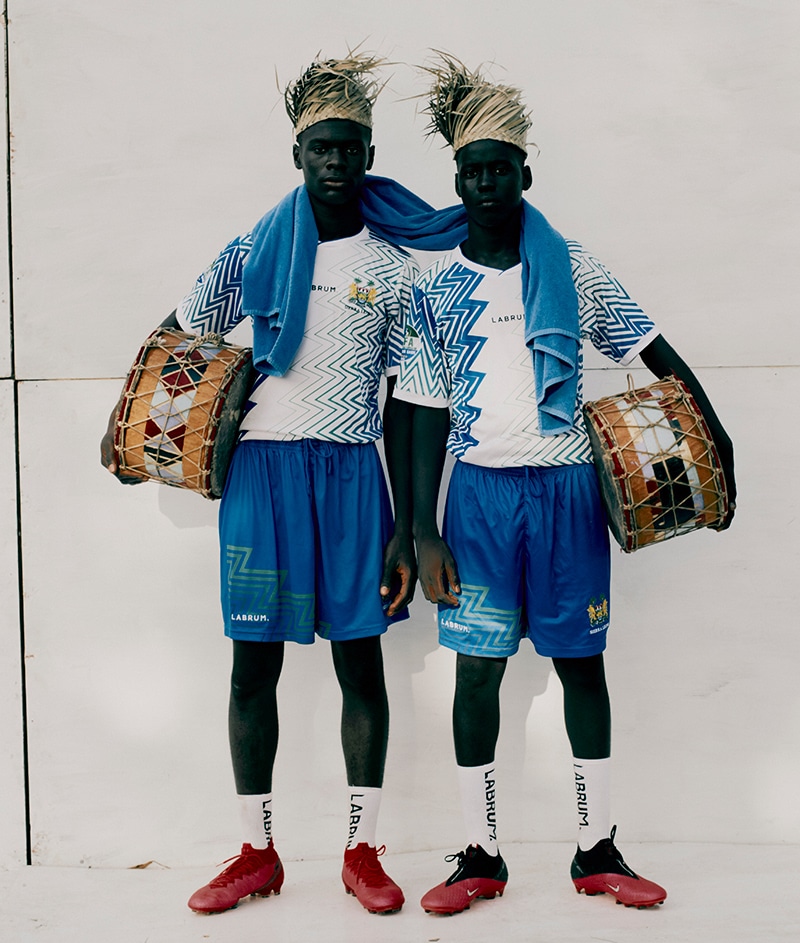 "The concept behind the print was born from a desire to depict the power that sport has in uniting people together. Hence why it was imperative for me to ensure the kit represents all 16 tribes of Sierra Leone. I believe tribes build a nation and a nation builds its people." – Foday Dumbuya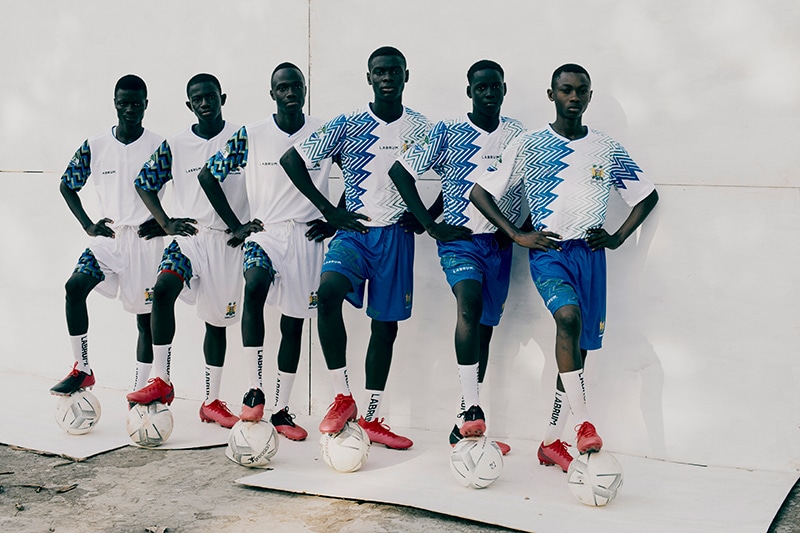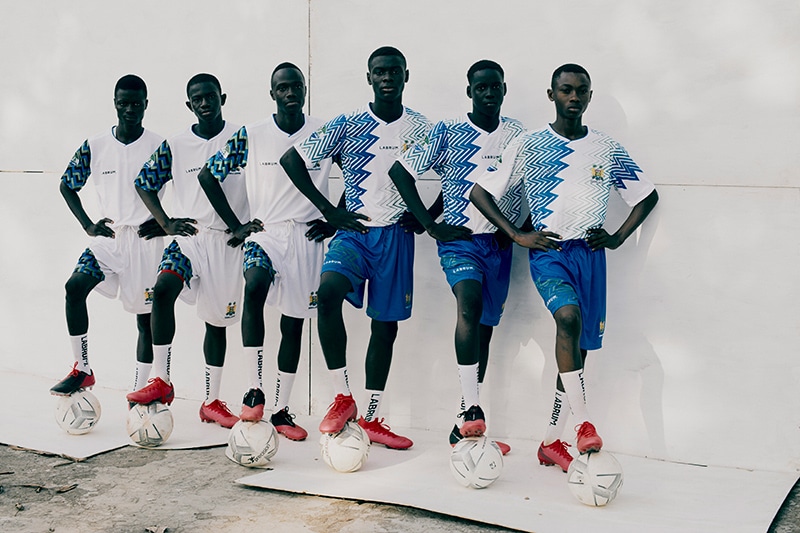 The collection launches on June 25, at labrumlondon.com.